Many of my friends and from you guys have asked me if I have counted how many countries I have visited in my life. I have worked as flight attendant for many years and that´s why it would be fun to count all the places I have visit in the world.
COUNTRIES I HAVE VISITED IN THE WORLD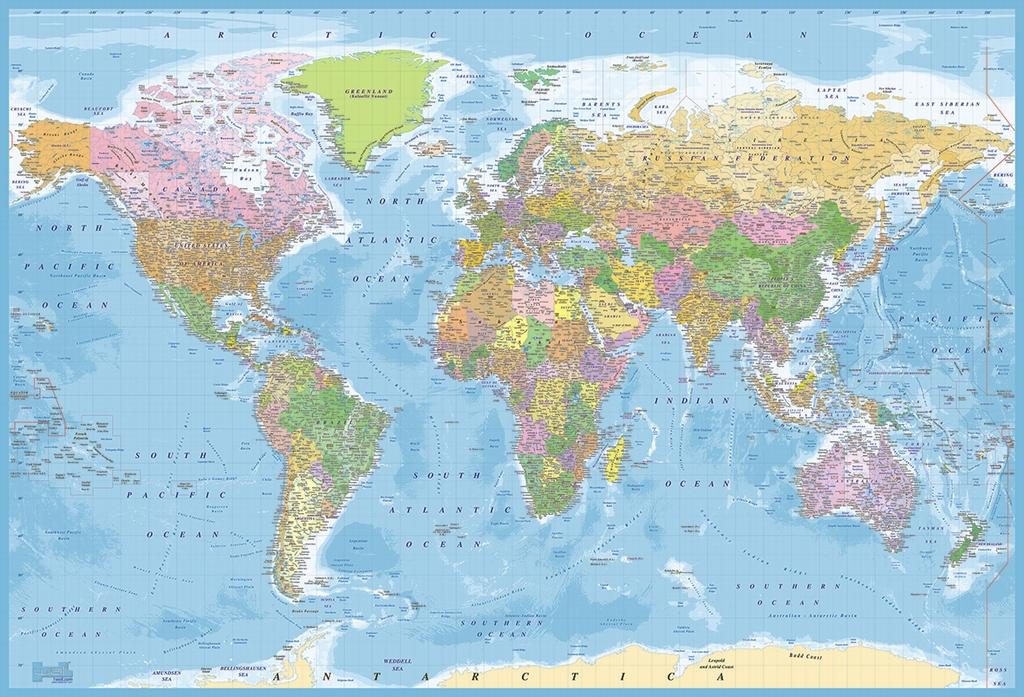 I have counted them and thought I will write a post about it. I LOVE to travel and explore new destinations, so it is also good for me to know how many nations I already have seen in the world.
NOTE! I count only the countries that I have visited and seen, not only bounced down with the aircraft and then taking off again. If I´m counting those destinations aswell, that would be a lot more than I have visited.
Asia:
Burma
India- Bombay
Indonesia – Jakarta
Japan – Tokyo
China- Beijing, Shanghai, Hong Kong, Xián, Macau, Chongqing, Guangzhou
Malaysia – Kuala Lumpur
Maldives – Malé
Nepal- Katmandu
Pakistan – Islamabad
Singapore
Sri Lanka – Colombo
South Korea – Seoul
Thailand- Bangkok, Hua hin, Phuket
Vietnam – Hanoi
Europe:
Belgium – Brussels
Bulgaria – Sofia
Denmark – Copenhagen
Estonia – Pernu
France – Paris, Nice
Italy- Rome, Venice, Sicily, Milan, Verona
Spain- Barcelona, Madrid, Ibiza, Mallorca, Málaga, Gibraltar
Croatia – Split, Hvar
Monaco
Netherlands – Amsterdam
Poland – Warsaw
Switzerland – Zurich
Serbia – Belgrade
Great Britain- London
Sweden – (I live in Stockholm) Gotenborg, Malmö, Umeå, Luleå, Skellefteå, Sundsvall, Lund, Östersund.
Turkey – Ankara
Germany- Berlin, München, Wiesbaden, Frankfurt
Hungary- Budapest
Africa:
Kenya – Nairobi
Mauritius
Rwanda – Kigali
Seychelles
South Africa – Cape Town, Johannesburg, Pretoria
Tanzania – Dar es Salaam, Zanzibar
Tunisia – Tunis
Southamerica:
Argentina – Buenos Aires
Brasil – Sao Paulo
Northamerica:
Canada – Montreal
United States – New York, Miami, Los Angeles, Chicago, Houston, Washington, Phoenix, Grand Canyon, San Fransisco, Seatttle, Las Vegas, Orlando
Oceania:
Australia – Sydney, Perth, Melbourne, Ayers Rock, Byron Bay
Middle East:
Bahrain
Egypt – Cairo
UAE- Dubai, Abu Dhabi
Israel – Jerusalem, Haifa
Jordan – Amman, Petra, Jerash, Madaba
Qatar – Doha (I have lived here)
Sudan- Khartoum
Overall I have visited:
51 Countries
98 Cities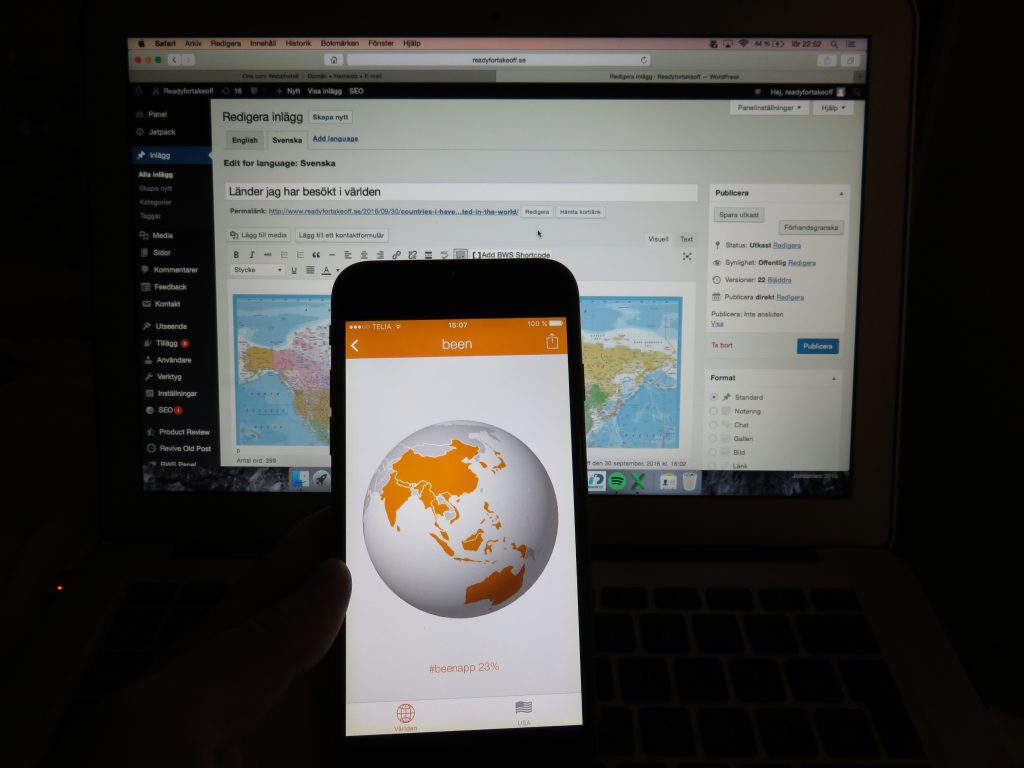 I have also used the mobile app "Been" which calculates how many percent of all countries I have visited. It has been calculated that I have seen 23% of all the world's countries, according to the app represents 58 countries, including:
Europe: 20, vilket motsvarar 35%
Asia: 21, corresponding 43%
Northamerica: 4, corresponding 10%
Southamerica: 2, corresponding 14%
Oceania: 1, corresponding 3%
Africa: 10, corresponding 17%
How many countries have you visit? See more about list of countries in the world here.
Have a safe flight!
/Charlotte