Stands ready to start at Arlanda Airport, we are on schedule and will soon the engines of the Dreamliner will be running at full speed! It tingles throughout my body, a wonderful feeling! It´s time to fly with Qatar Airways Boeing 787 Dreamliner from Stockholm to Doha.
MY FLIGHT WITH QATAR AIRWAYS BOEING 787 DREAMLINER FROM STOCKHOLM TO DOHA
I love watching the sunset from the windowseat. It creates wonderful colors out there! That´s why I always ask if it´s possible to get a window seat every time I fly. Even on standby tickets and it is limited amount of seats left. Almost every time I actually get it, Lucky me! 🙂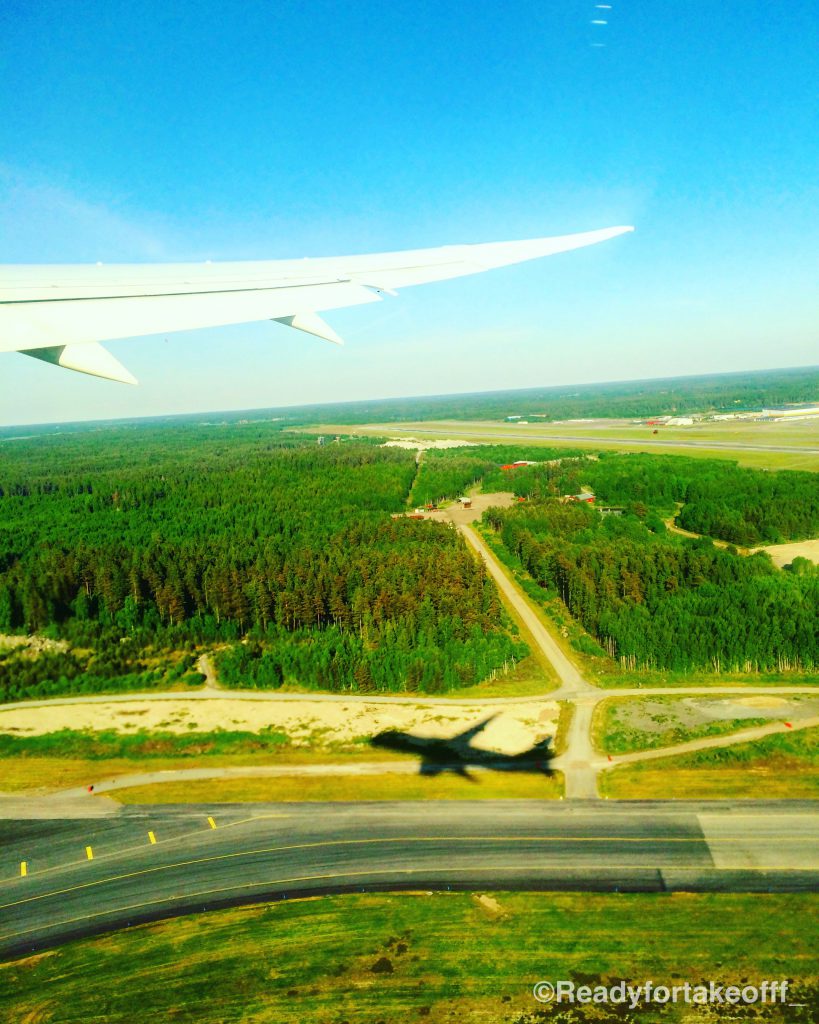 What a takeoff! I love this picture!
I NEVER get tired of this view!
Have you been flying with Qatar Airways, what is your experience? Check out more about the models of Boeing airplanes here.
Have a safe flight!
/ Charlotte