How To Celebrate Midsummer in Sweden
Midsummer takes place once a year and is celebrated in Sweden when the summer solstice falls. I think midsummer is the most important celebration in Sweden after Christmas. Midsummer's eve always comes on a friday and is celebrating with good food, dance around the maypole, cake and champagne. Mostly out in the archipelago. This year, I also celebrated my birthday that took place at Midsummer Day. This is how I celebrated Midsummer this year! 🙂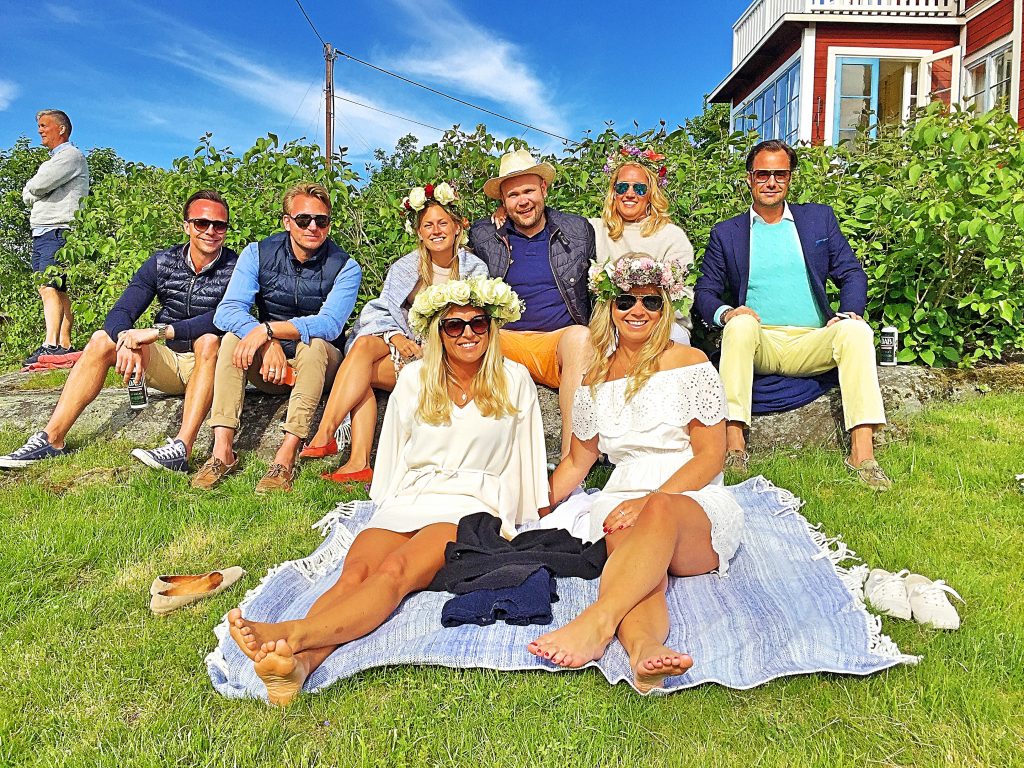 Midsummer in Sweden
Celebrating with good friends in Stockholm archipelago!

Binding your own Midsummer wreath is something you do by your own in the morning at Midsummer Eve. Then you wear it all day during the celebration and is a wonderful symbol of that summer is here in Sweden. This is my wreath this year!

The maypole is the midsummer's most important attribute. Maypole means "decorating with leaves". It's around this maypole you dance in a ring to classic summer songs.


It´s not a real summer in Sweden if you haven't met the dog "Båtsman". A wonderful dog that join the Midsummer celebration.

Champagne and strawberrycake "á la Charlotte" is a must at Midsummer, according to me 🙂 For our part, we had cake and champagne on the pier with a beautiful sea breeze in the background.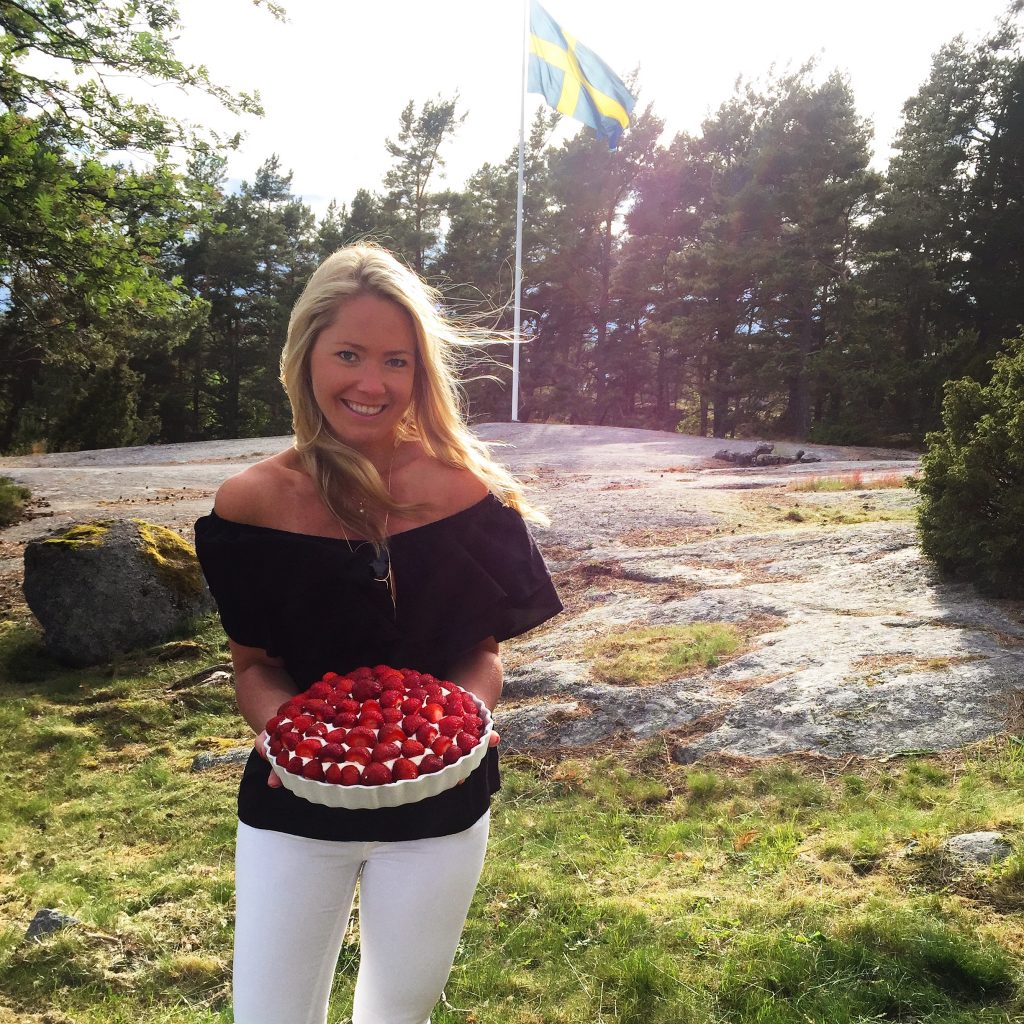 BIRTHDAY!
Today, it's no ordinary day, no because it's Charlottes birthday, hurray hurra hurray! The Midsummer Day this year was my birthday and it was celebrated at Sandhamn, Stockholm archipelago with friends. I started with a lunch at Sandhamn's inn and then I meet my friends and continued the celebration out in the sun.
If you haven't celebrate midsummer in Sweden, it's an experience that I recommend doing sometime in your life. Midsummer is always celebrated on a Friday and always falls sometime between 20-26th of June each year.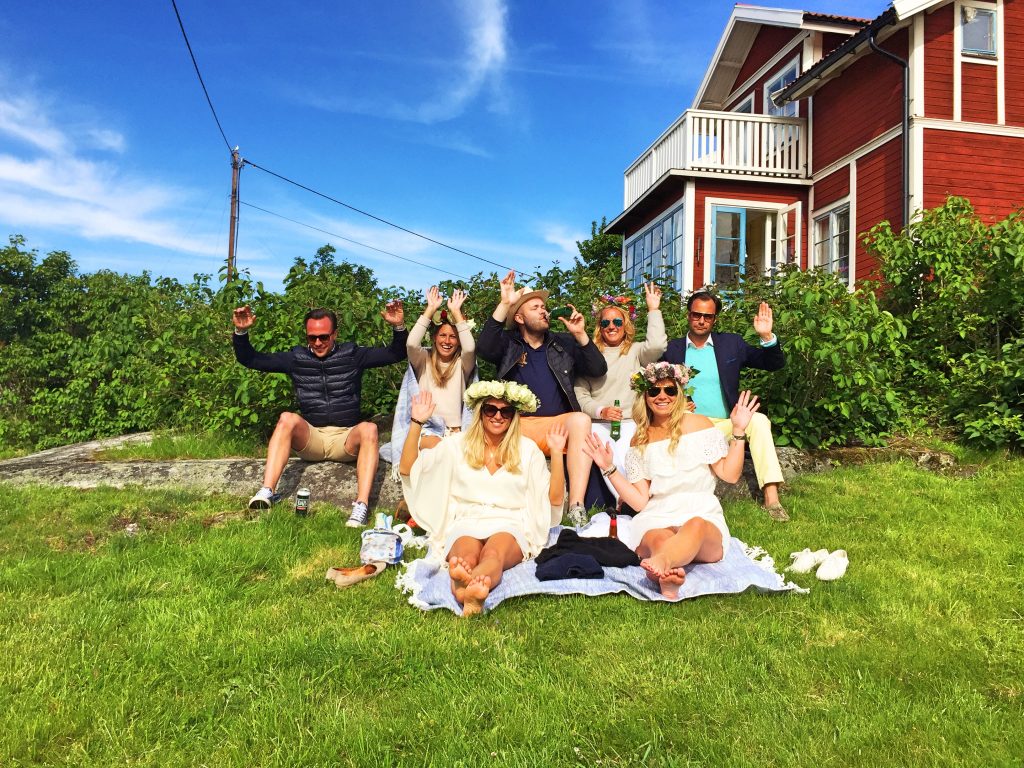 THANK YOU for a wonderful, beautiful and idyllic Midsummer weekend! 🙂
What did you do at Midsummer?
Happy Midsummer!
//Charlotte