Flatiron Building in New York
The day after Midsummer we were walking on the streets of New York. We spend almost 3 hours from Times Square where we lived down to the Freedom Tower, with some stop along the way. The plan is to visit the Flatiron building.
A real great day to just stroll around and enjoy New York City! 🙂
We chose to go 5th Avenue down to the southern part of Manhattan. When you go that way you will pass Washington Square Park. Do not forget to look up at all the amazing buildings and fire stairs that are existing on the houses- very charming!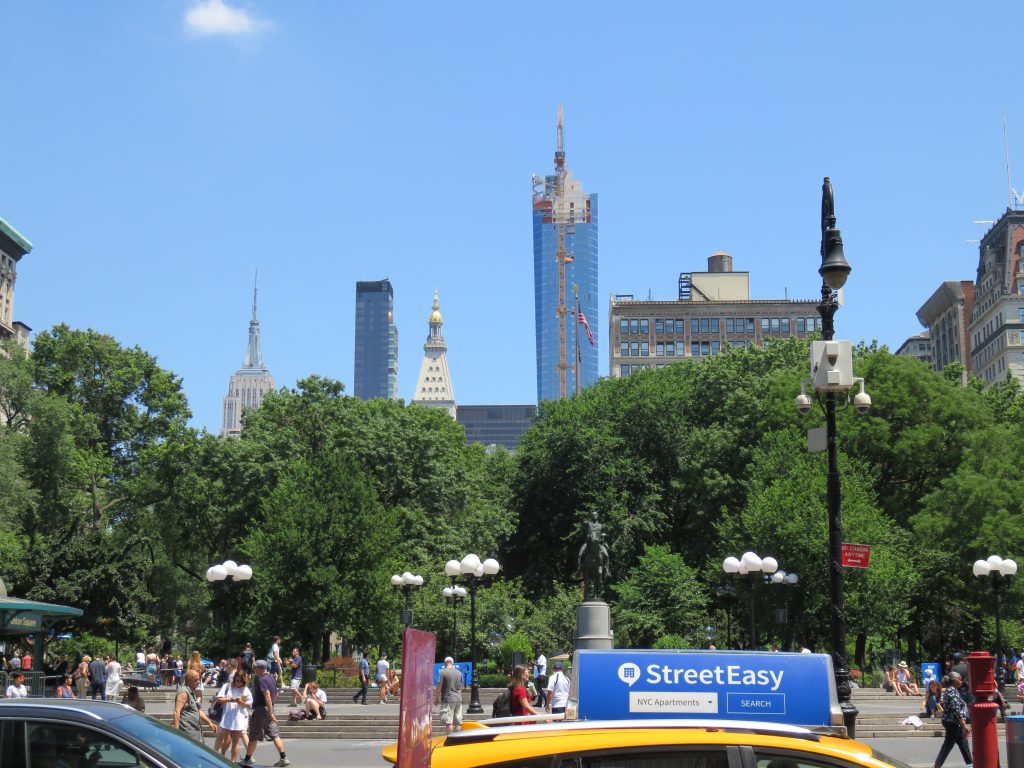 You will eventually see Flatiron Building, a building that looks like an iron and most often seen in connection with films recorded in New York
Cool building!
After 2 hours walk we were hungry and stopped at Balthazar for brunch! 🙂
After a few hours strolling the streets of New York, we arrived at the Freedom Tower, World Trade Center, which was our goal. In here, we went up to the top of their observatory view.
(You can read more about it the Flatiron Building here)
Happy Travels!
//  Charlotte