We all want to sit there, in the front of the aircraft, in a big, comfort, nice seat with a glas of champagne in your hand and just relaxing and enjoying the flight. The opportunity to sit in Business Class, is something I have done but also has as a life goal, to have the opportunity to sit there all my flights from now on and the rest of my life. There is some tricks that can get you upgraded to Business Class that I want to share with you.
TRAVEL TIPS: HOW TO GET AN UPGRADE TO BUSINESS CLASS
I won´t say that it always works, but it can be worth to try it out, because who knows, you are the lucky one to sit in one of the seats in the front 🙂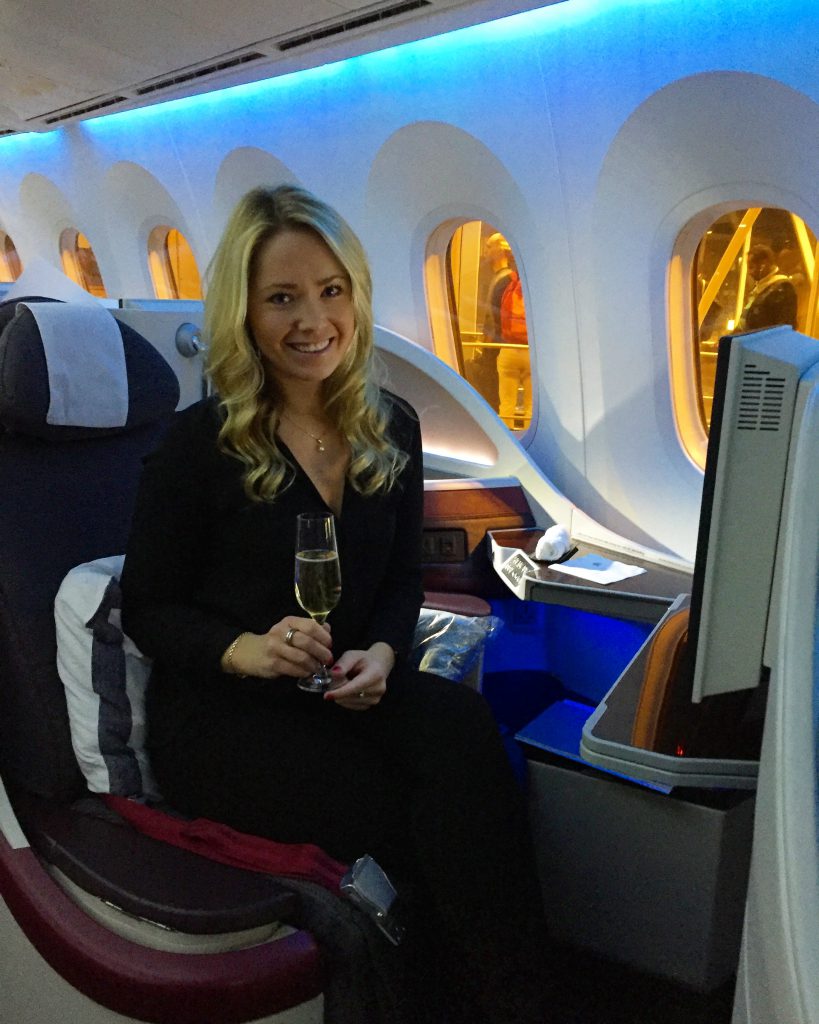 So what tricks is there?
To start with I want to say that all airlines has their own way to upgrade their passengers. A lot is depending on the airlines policy and regulations, your outfit, how you behave and how much you been flying with the certain airline before.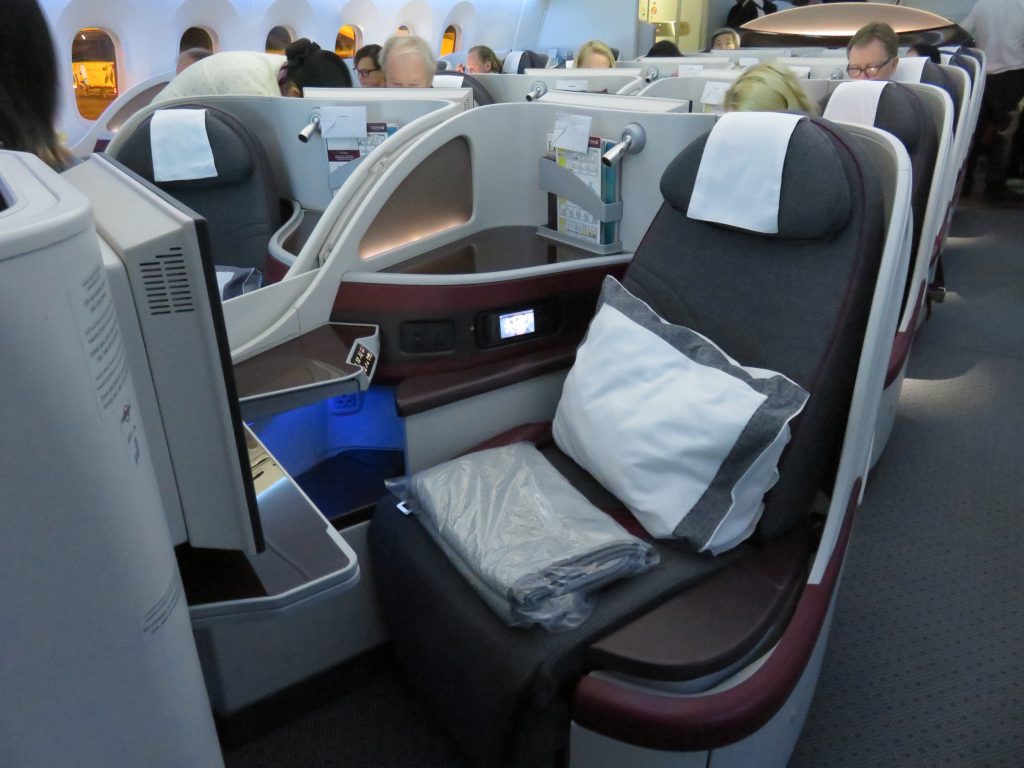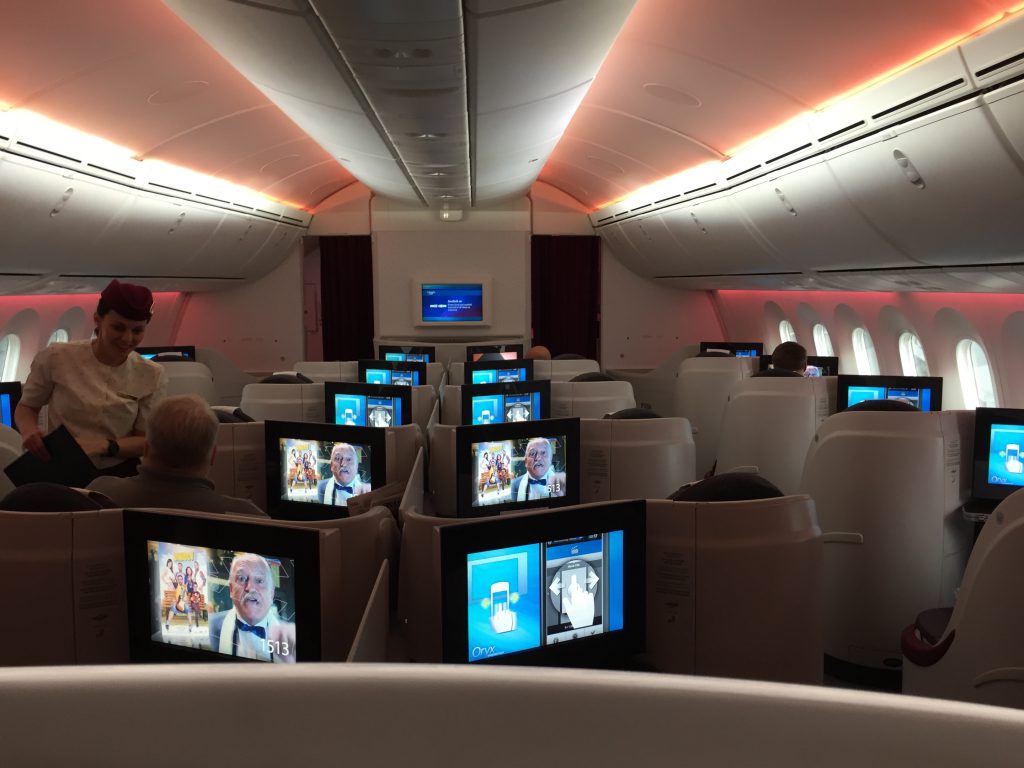 1. Work within the airline industry
If you have the possibility, work in the airline industry! You don´t need to become a pilot or a flight attendant for that. You can work with check-in, baggage handling, as technicians or at an airline's headquarters. If you work for an airline, usually an advantage as an employee, you get favorable prices on flight tickets, both in Economy Class and also in Business Class. Do you work at an airline, your chance increases that you will be upgraded to Business Class if you have an Economy ticket.
Even if you don´t work for an airline, there is chances to be upgraded ….
2. Travel on unusual days
Travel on a day when not everybody else are traveling, for example a Tuesday. Then the chance is higher that you will sit in the front when not all the business travelers are on a business trips with work.
3. Dress properly
It may sound strange, but it's true. Ground staff are always looking closely at how you look and behave when you check in, more than you think. If you even want to have a chance to be upgraded, don´t come in flip flops, shorts and t-shirt. Put on a blazer, chinos and nice shoes (not sneakers) if you are male. As a female, I recommend a dress, blouse, shirt or Business casuall, that can take you to Business Class.
4. Apply for a membership
It is complicated to apply for a membership of each airline you are traveling with, I know, but it may actually pays off in the end. Make sure to join each airline's loyalty program, no matter what level you have, you will always go before passengers that don´t have a membership at all.
5. Fully booked flight 
If the flight is overbooked in Economy Class and there is free seats in Business Class it will be you that have their loyalty program that they usually upgrade first. So rethink about it!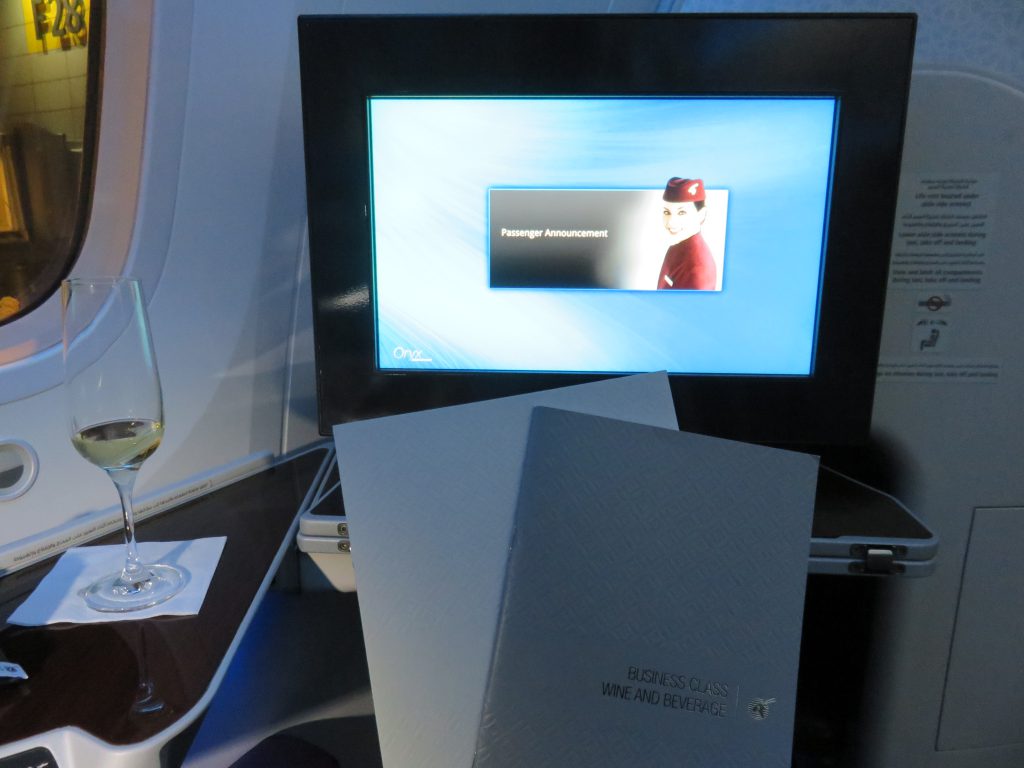 6. Travel solo
It´s not quite as fun to travel solo as when you travel with some company, but chances are bigger that you will be upgraded to Business Class if you are traveling solo rather than 2 people or more. If you are 2 people and will be upgraded, I can only say congratulations! It happens very rarely.
7. Behave nice at checkin
Whatever you do, don´t whine, don´t shout, don´t scream and don´t make a scene when you checking in. Rather be nice, humble and give a smile to the staff who check you in. A smile will get you far, I promise! 😀
8. If you can- be flexible
If you don´t have to hurry anywhere, and the flight is overbooked, be the one who are willing to wait for the next flight if the flight is overbooked and the check in staff is asking passengers to step aside. Who knows, maybe you will not only be offered money for the trouble, you can even be upgraded to Business Class on your next flight, thanks for your kindness. It has happened!
TIPS!
From my personal experience I know that my tips above works. But my very personal advice to you is to see if there is a woman or a man sitting behind the check-in desk when you check in at the airport. It can actually make a difference, believe it or not.
Try to choose the check-in desk that has the opposite gender than yourself. This has worked for me several times! If there is a man in the check-in counter, I will be the one to check us in and if there is a woman in my parents' age, I will send my travel partner to check us in. As strange as it sounds, it works! 🙂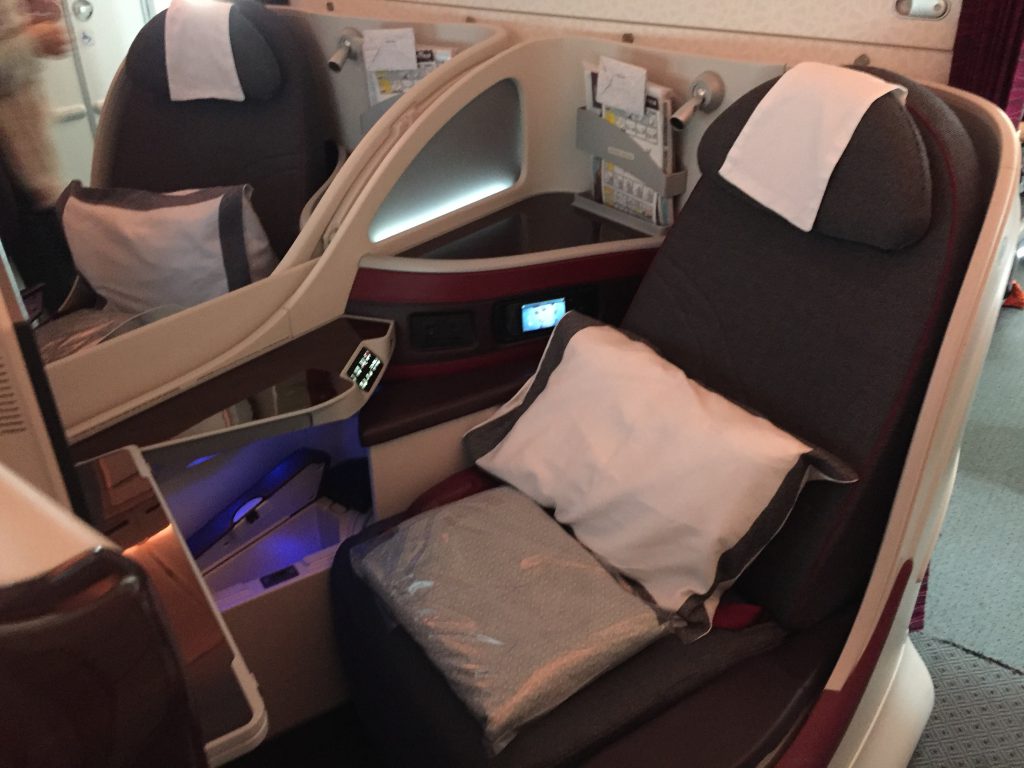 In conclusion I can say that it is absolutely lovely to sit in Business Class, the problem is that, personally, I never want sit in Economy Class again after sitting in Business Class. I called it spoiled. But most likely you will feel the same 😉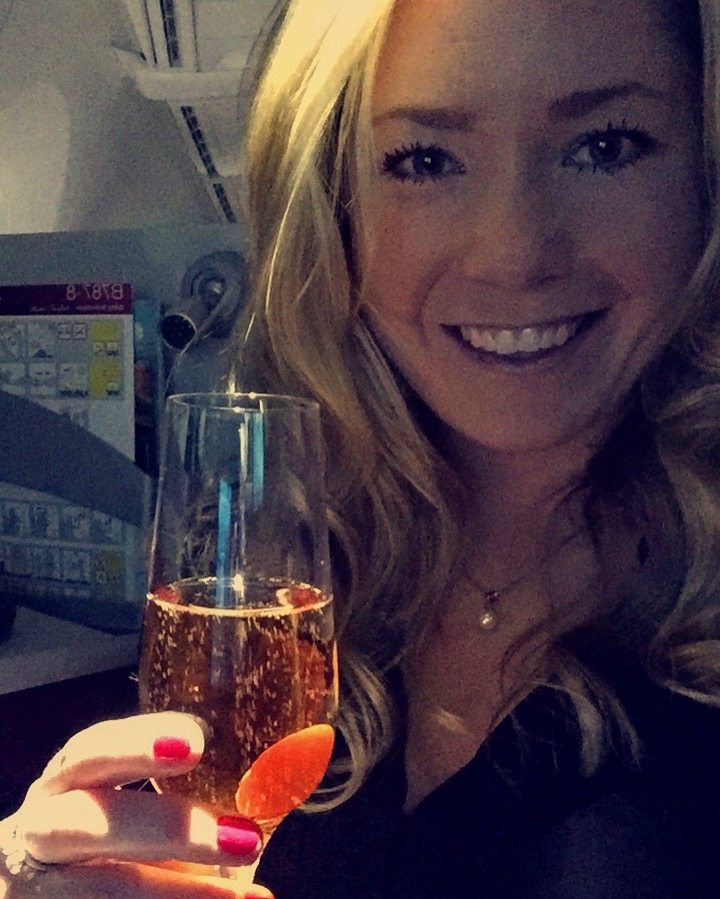 Have you ever been upgraded to Business Class, do you know why? 
Follow my adventures on Instagram here, Facebook here, Bloglovin here or at Youtube here.
Happy Travels!
//Charlotte