Have you heard of the words "Airbus" and "Boeing" when you are flying but have no idea what those words means or what the difference is between them. In this post, I will explain the difference between these aircrafts and how you in a easy way can see and recognize the difference between all models Airbus and Boeing are manufacture. If you are interested in airplanes, it's fun to recognize a particular model by just watching the aircraft itself.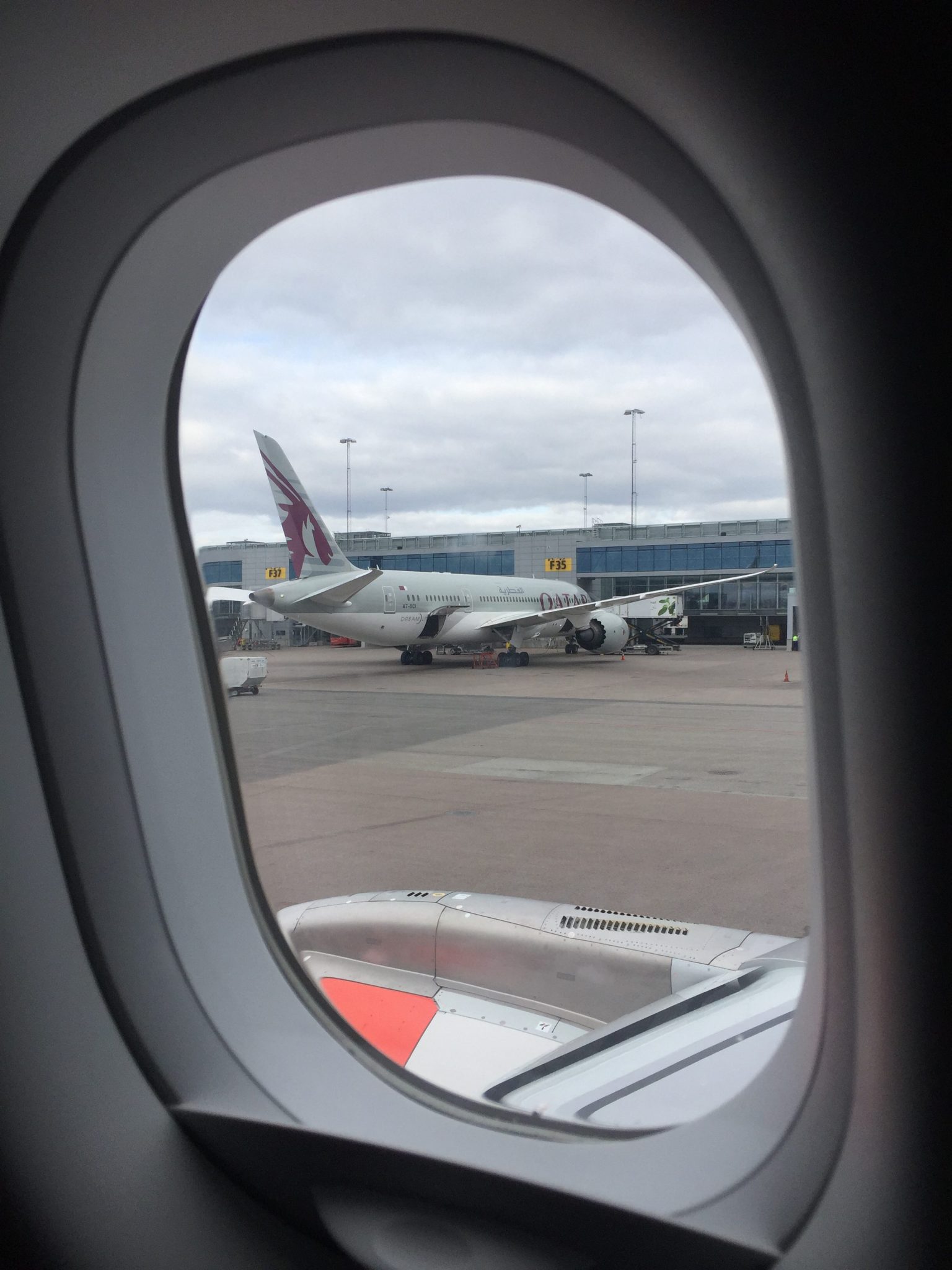 HOW YOU SEE DIFFERENCE BETWEEN THE AIRCRAFTS AIRBUS AND BOEING
It's not easy to know which airplane you are flying with if you don´t know the airline industry 🙂 I thought I'd share my tips on how I see a difference between the 2 biggest aircraft manufacturers, Airbus and Boeing, the most common aircraft manufacturers we are flying with today.  I hope my tips will help you recognize what kind of aircraft it is you are flying with 🙂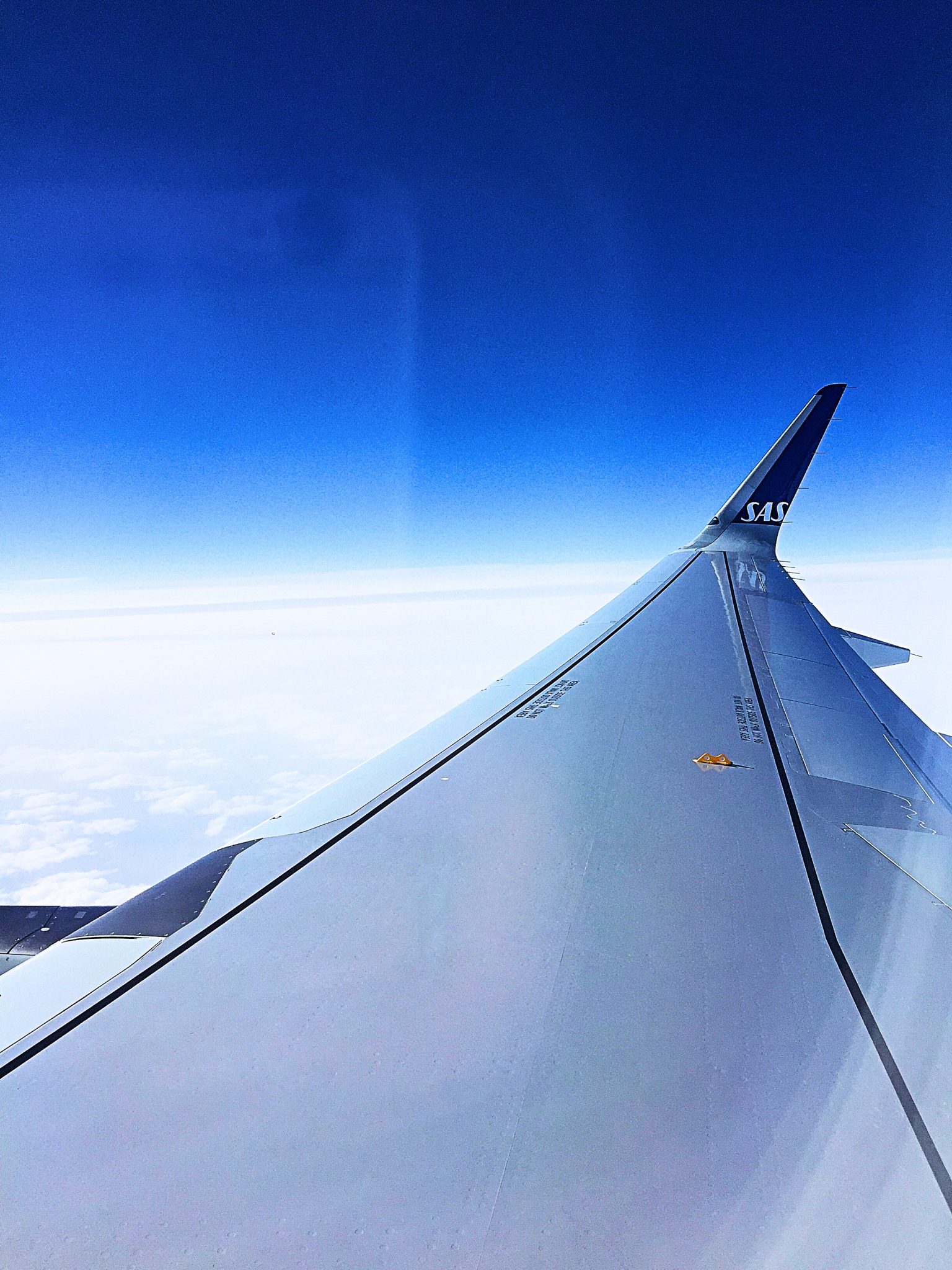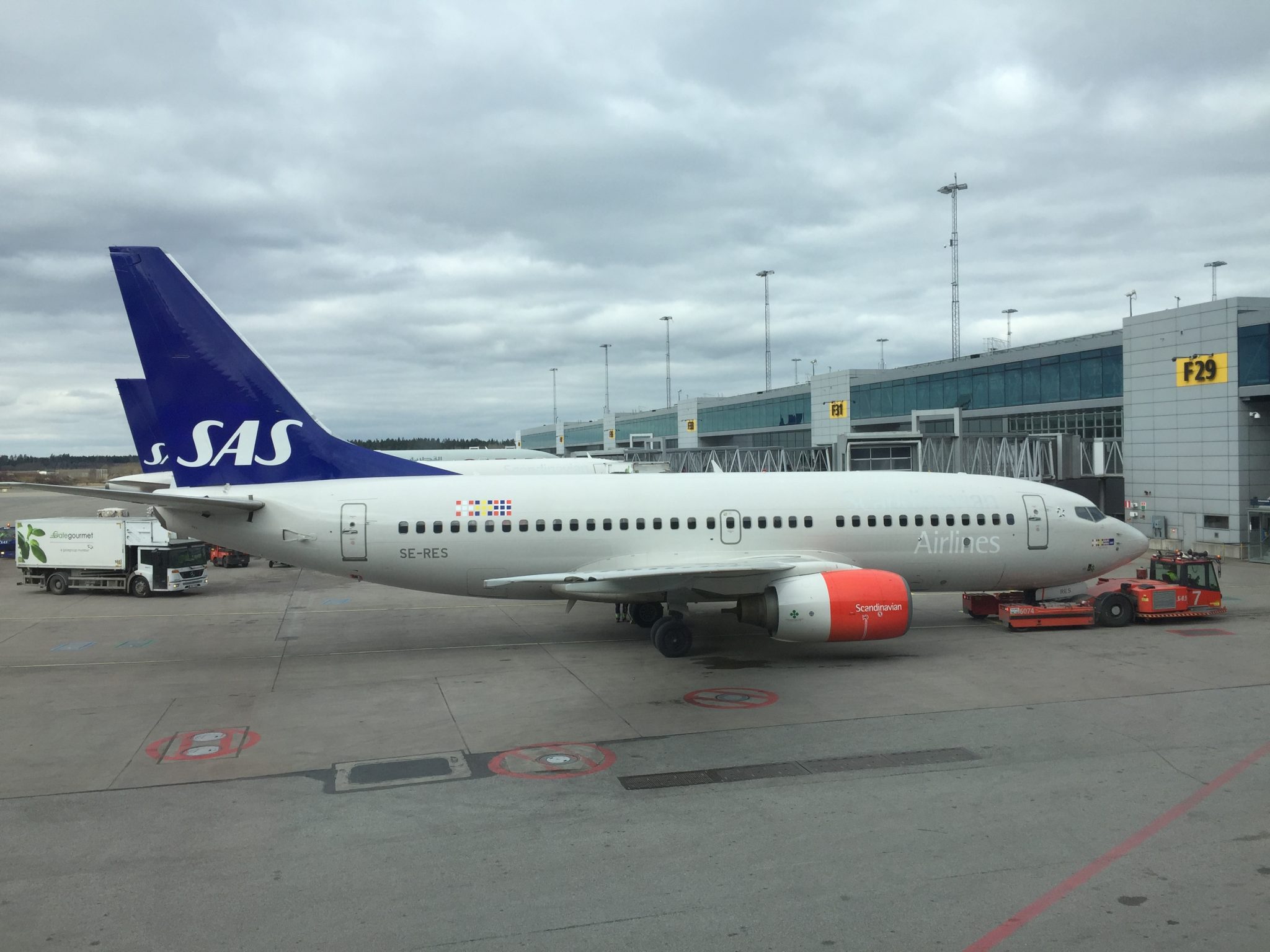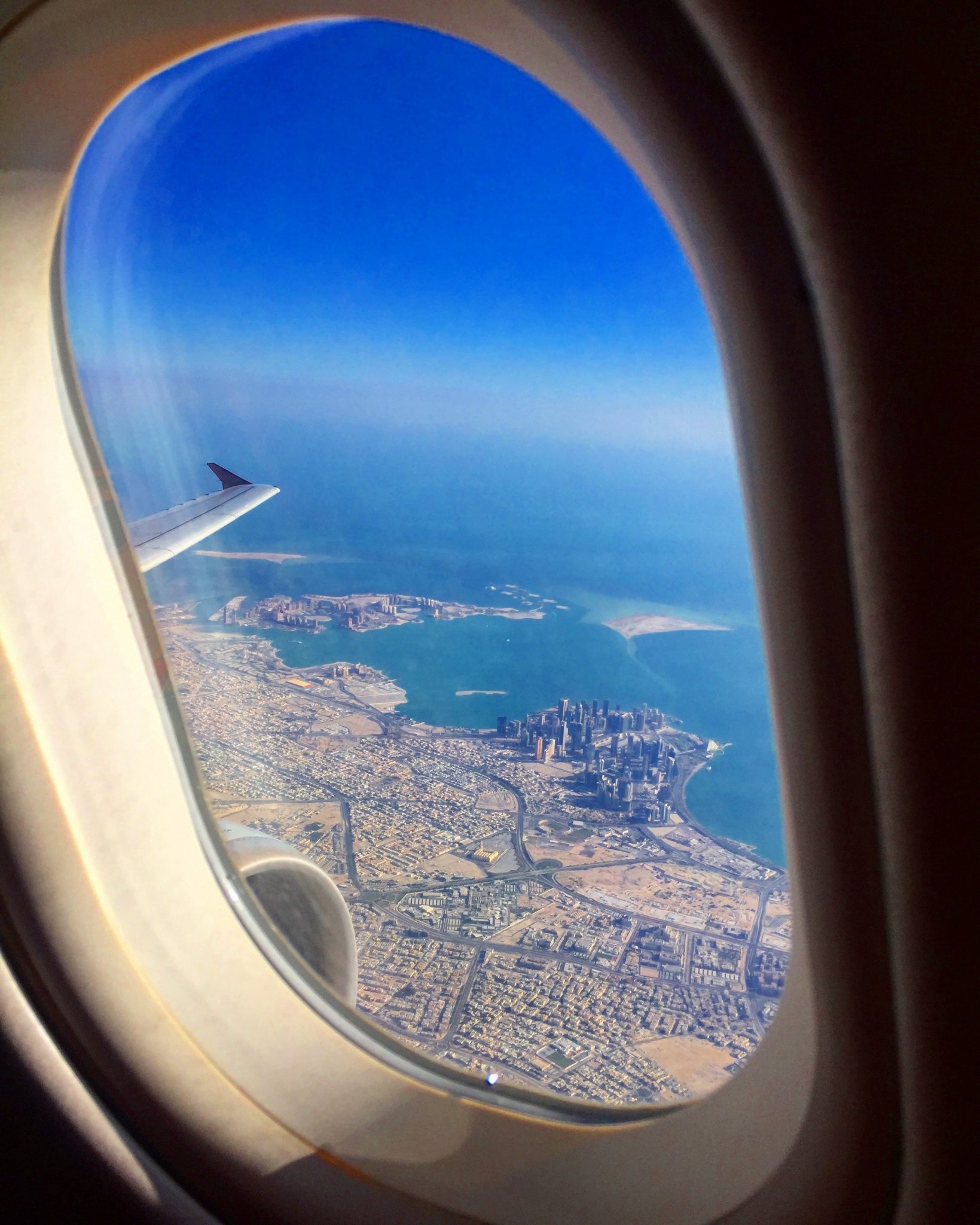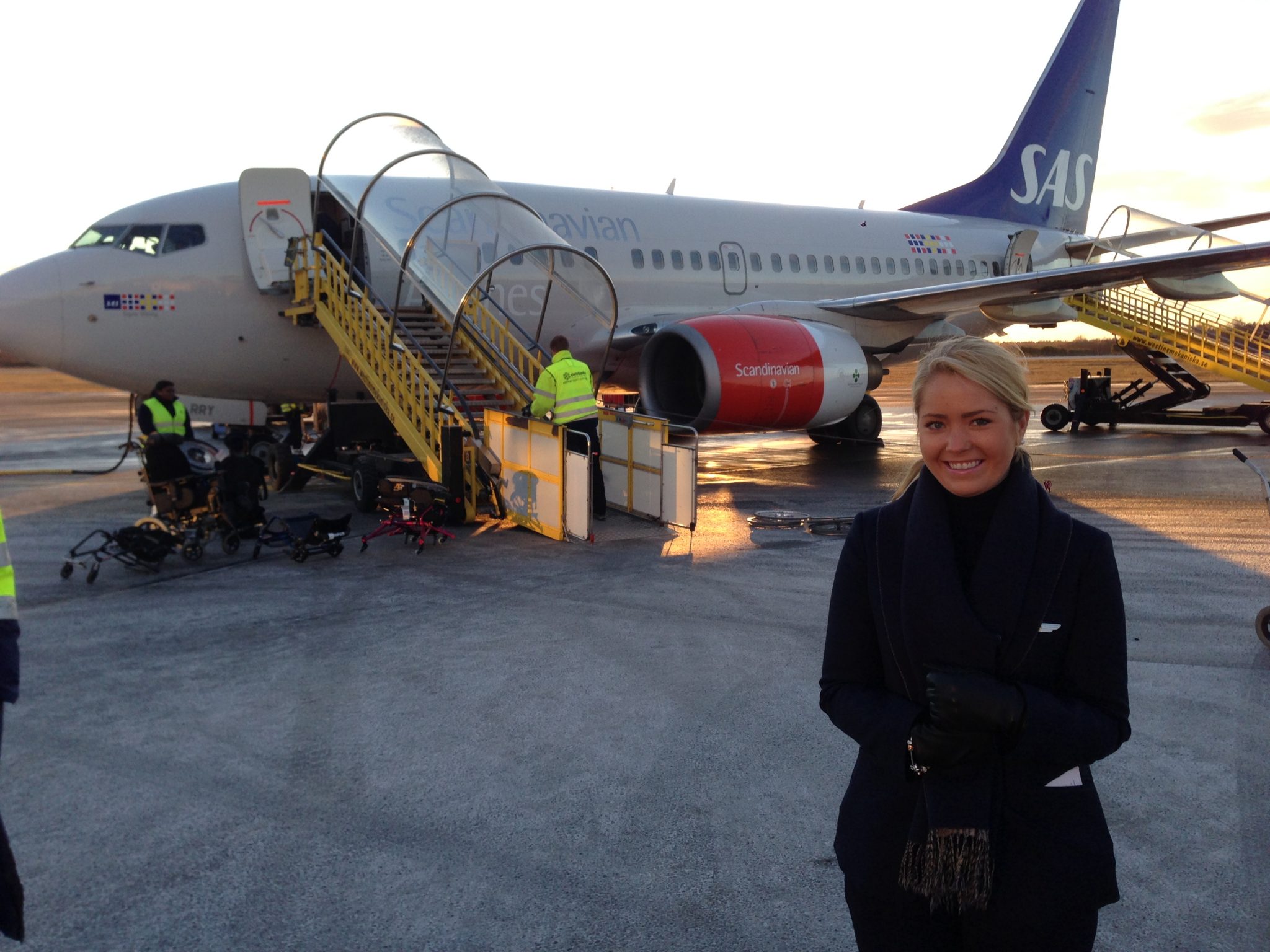 This is how you see the difference between Airbus and Boeing airplanes:
Airbus
Airbus is a French commercial aircraft manufacturer based in Toulouse, France. Airbus was previously known as Airbus Industris, but today it is more common to just say Airbus. Airbus is shortened by an A in front of the aircraft type, for example, you say Airbus 380 but it shortens A380.
Airbus has several different aircraft types that they manufacture. Here's how they differ:
Airbus 319
Airbus 319 is the smallest aircraft and has about 140 seats. This "small" aircraft has one aisle with seats on each side. Personally, I think this aircraft looks very small and "chubby" and that's how I recognize this model 😉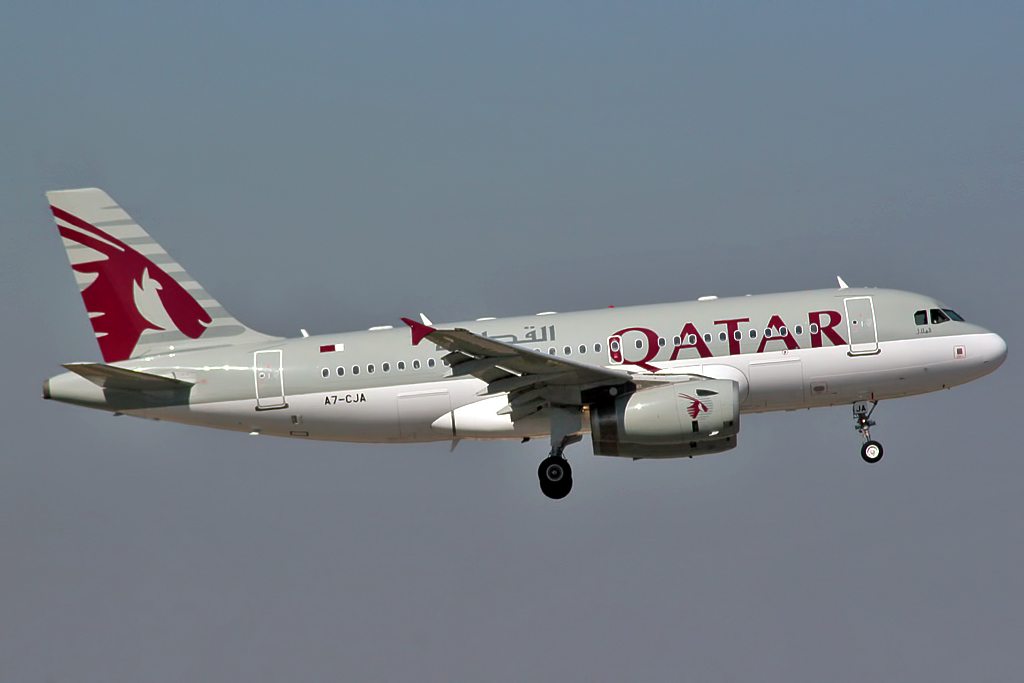 Airbus 320
Airbus 320 has about 170 seats and is a little bigger than A319. The wings on both models are straight with a small, small tip at the end. If you look at the emergency exits, the Airbus 320 has two small doors in the middle, above the wings. I usually look for that when I decide which model it is, then I know it's an A320.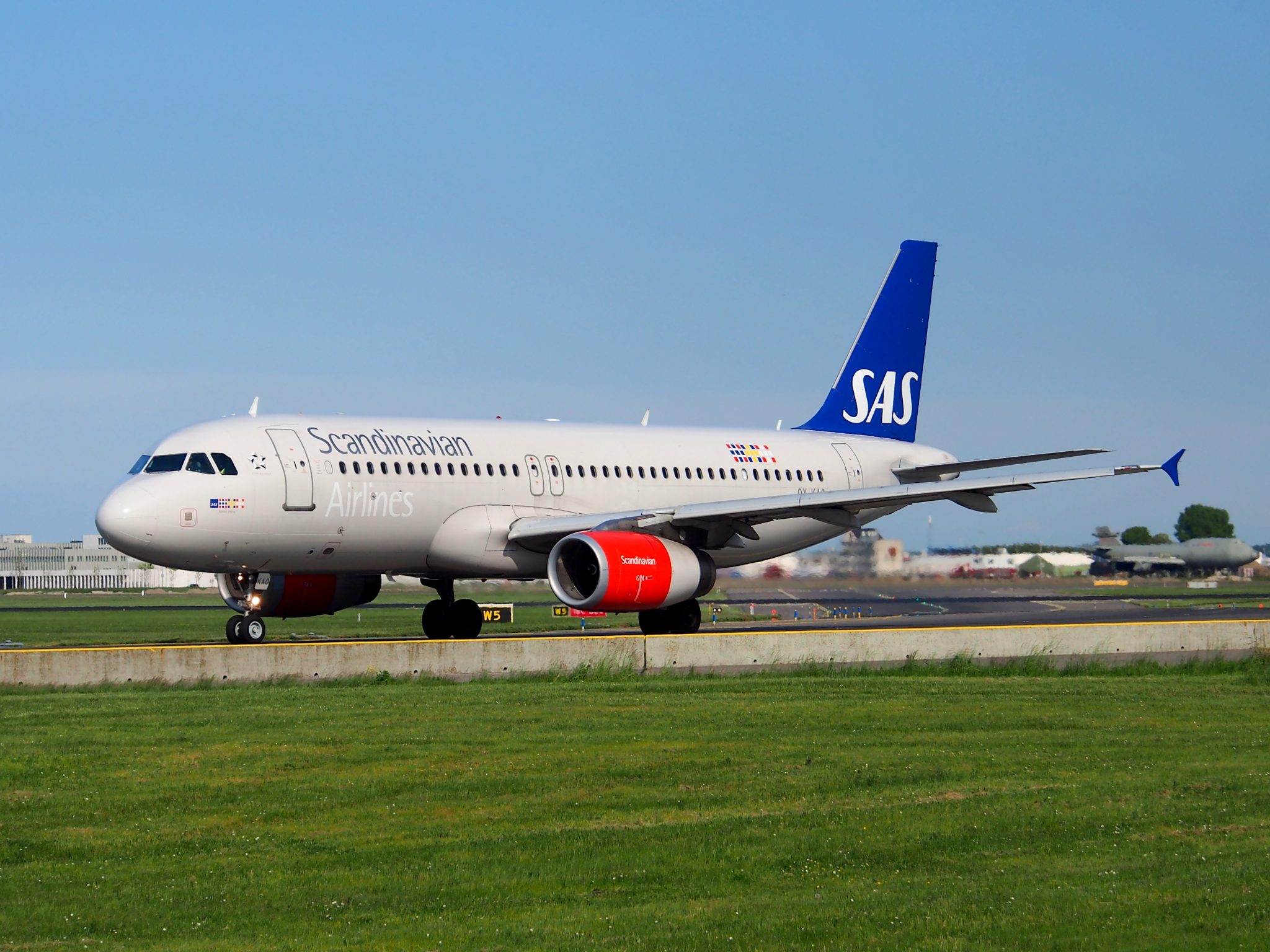 Airbus 320 NEO
Airbus 320 NEO is Airbus's latest aircraft, which distinguishes itself, for example, by having bent wings as you can see on the pictures below. That´s almost enough for me to see if it is a Neo or not. Look if the wings are bent or not to know if it's a Neo you are flying with 🙂 You can read more about my flight with Lufthansa Airbus320 Neo here. This was my first time I flew this model! 😀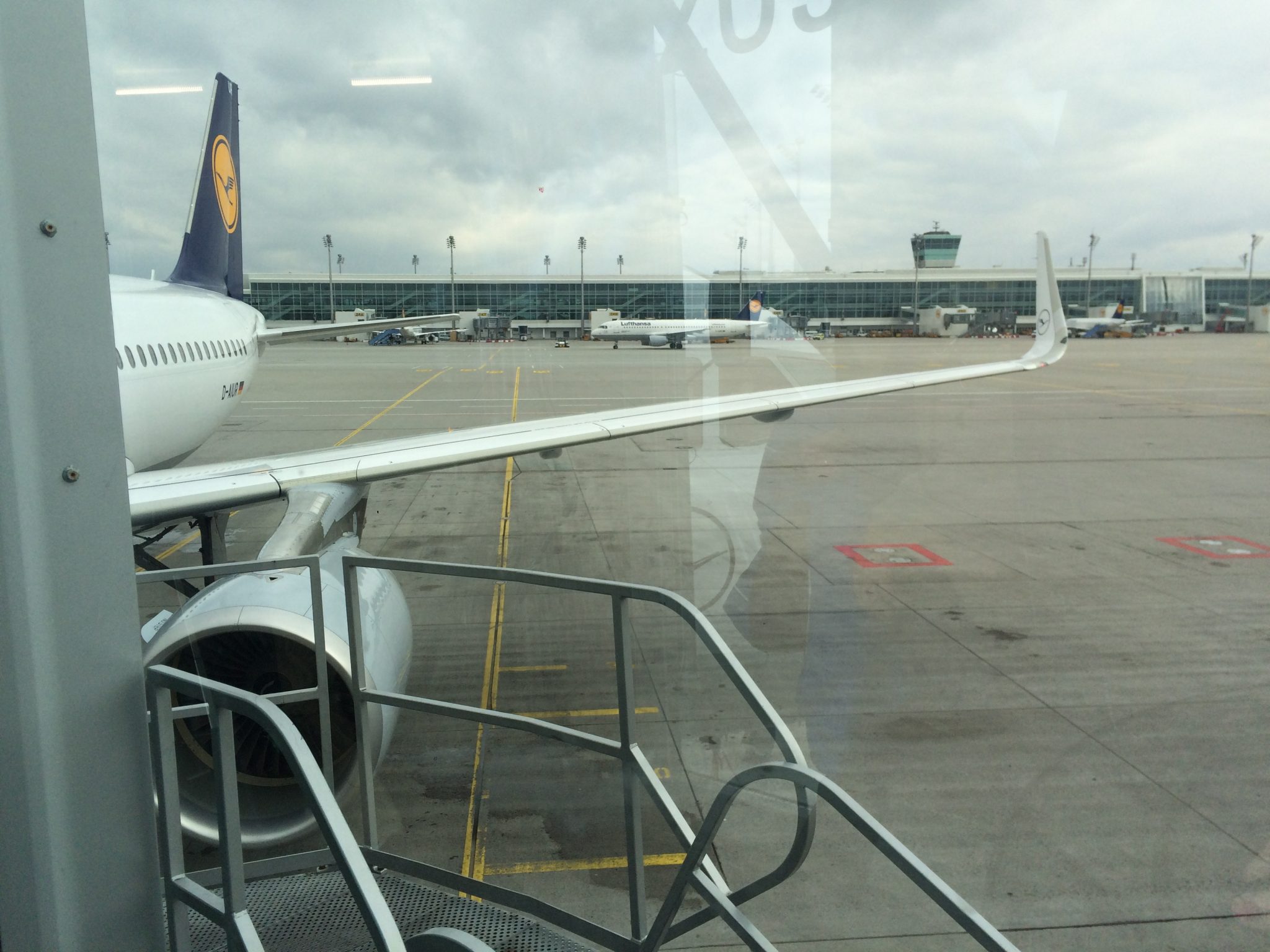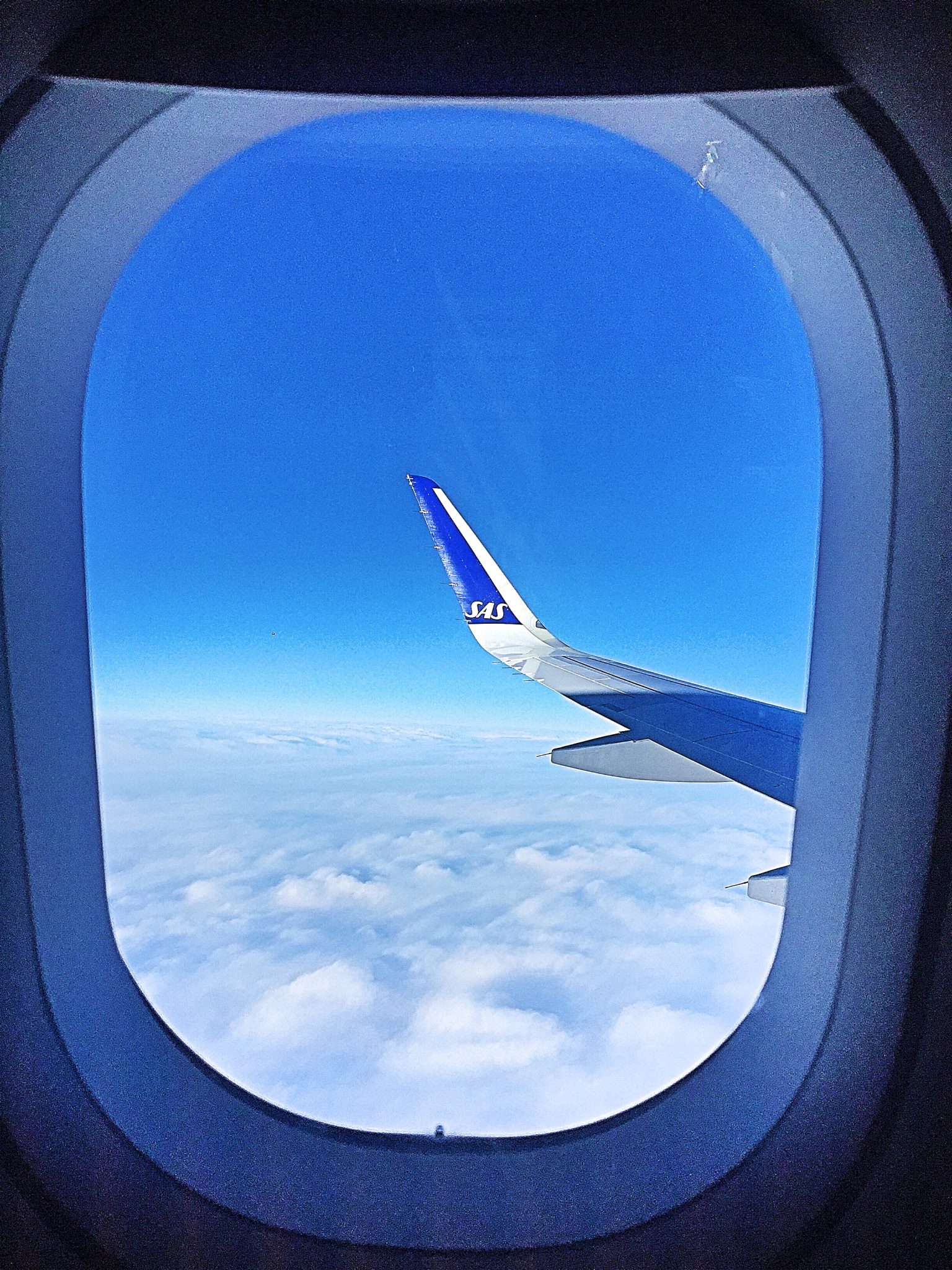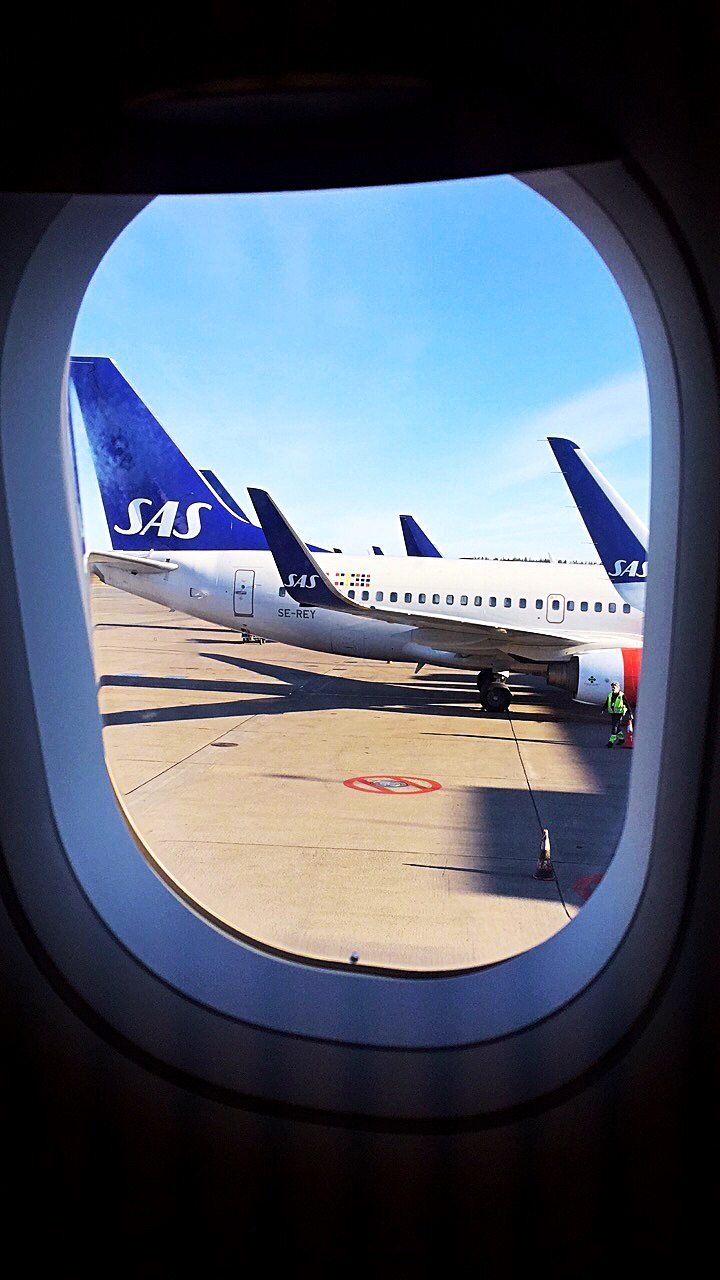 Airbus 321
Airbus 321 has about 200 seats and the aircraft body is narrow as well as longer than the other aircrafts. The wings are the same as the above aircrafts (except the A320 Neo), however, the airbus 321 has four outspread doors that are emergency exits as you can see in the picture below.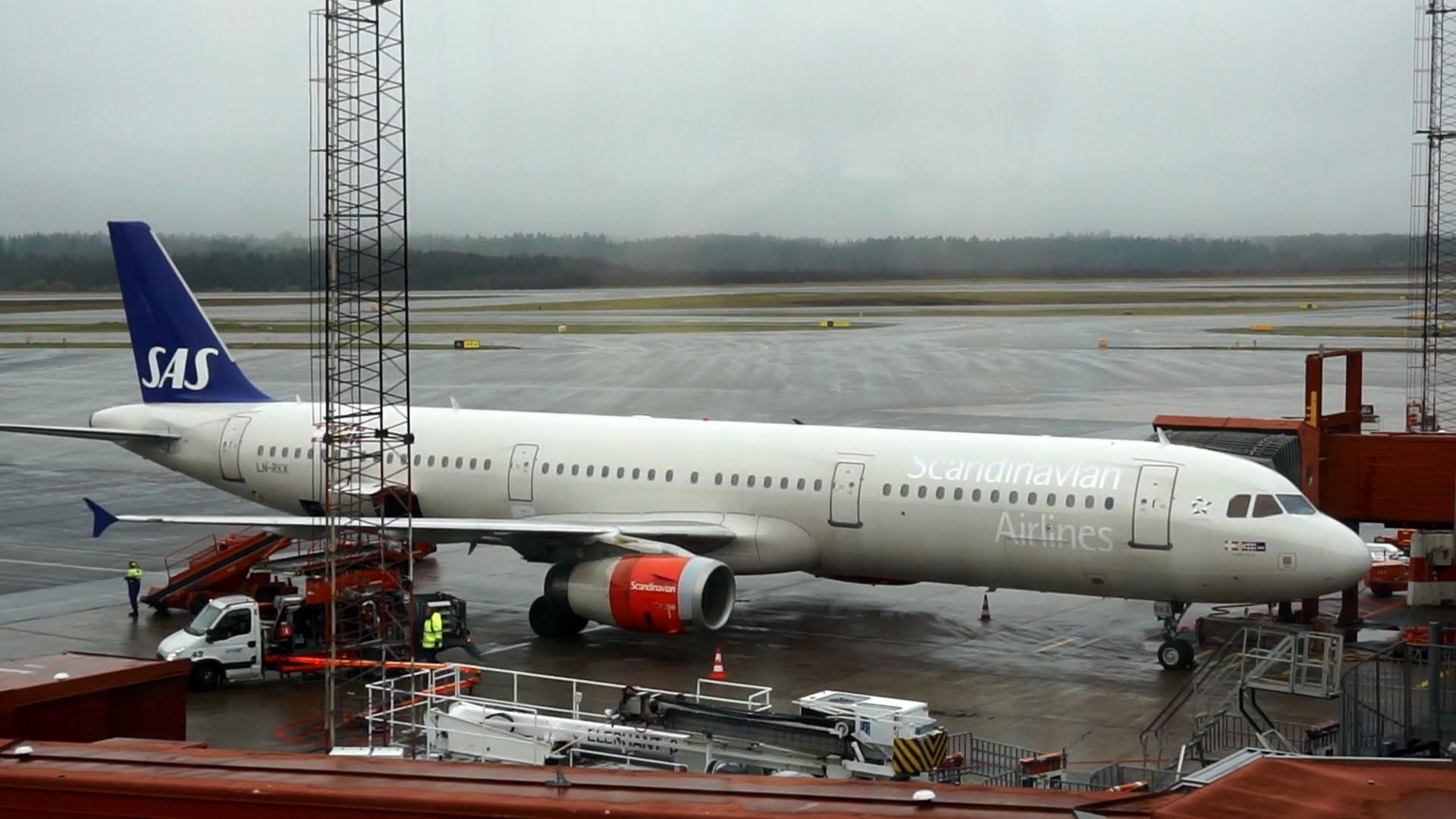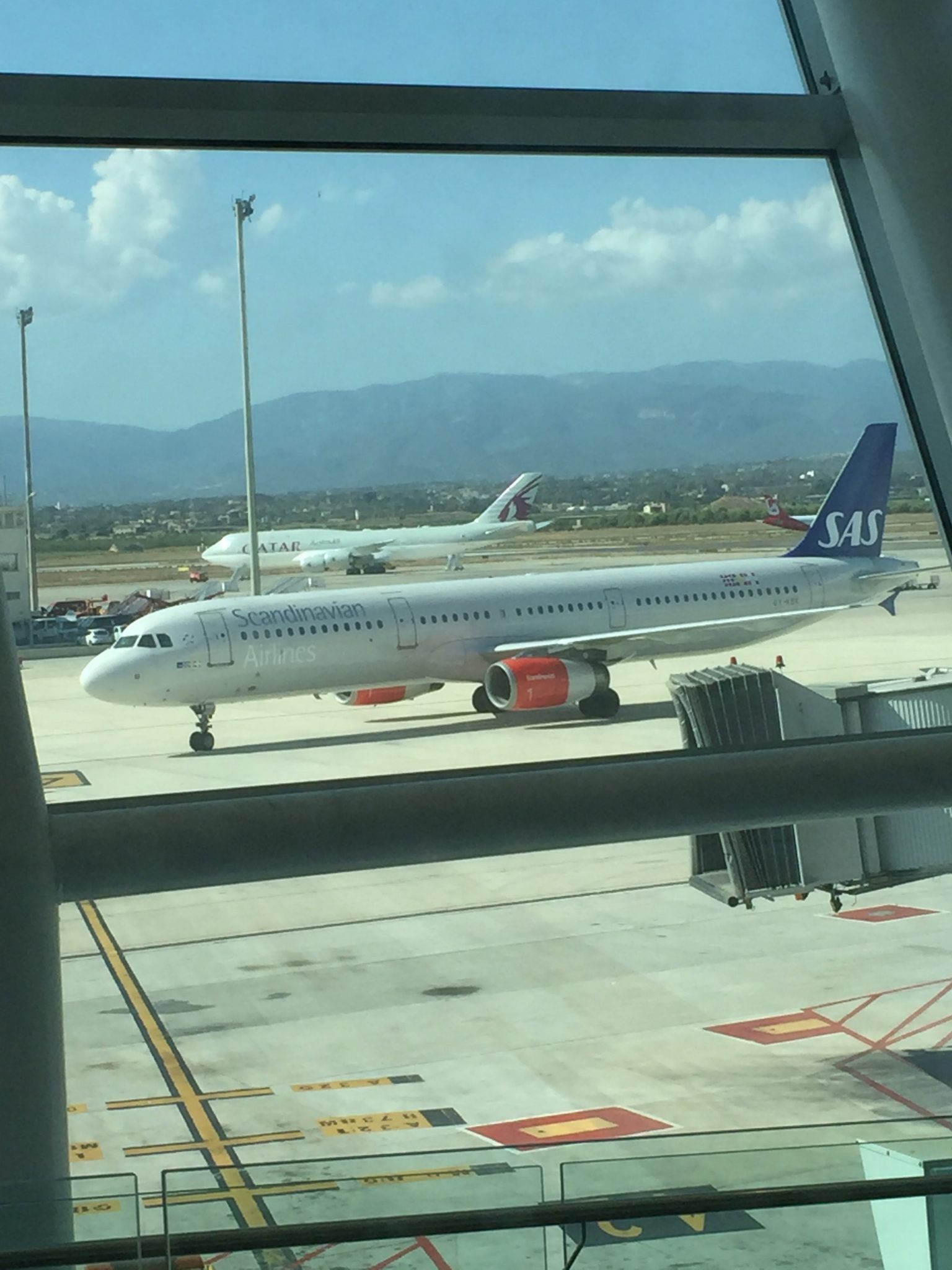 Airbus 330
Airbus 330 is a bigger model than the other ones and you can see that it is an A330 by looking at the engines that are very pointy at the end. In addition, you see that the tip of the wings is bigger and they are almost pointing straight upwards. From this model the cabin has two aisles with seats on each side, a 3 sections inside the airplane and is usually divided by the seat configuration 3-4-3.
You can read more about my airline review with Turkish Airlines when I flew their Airbus 330 here.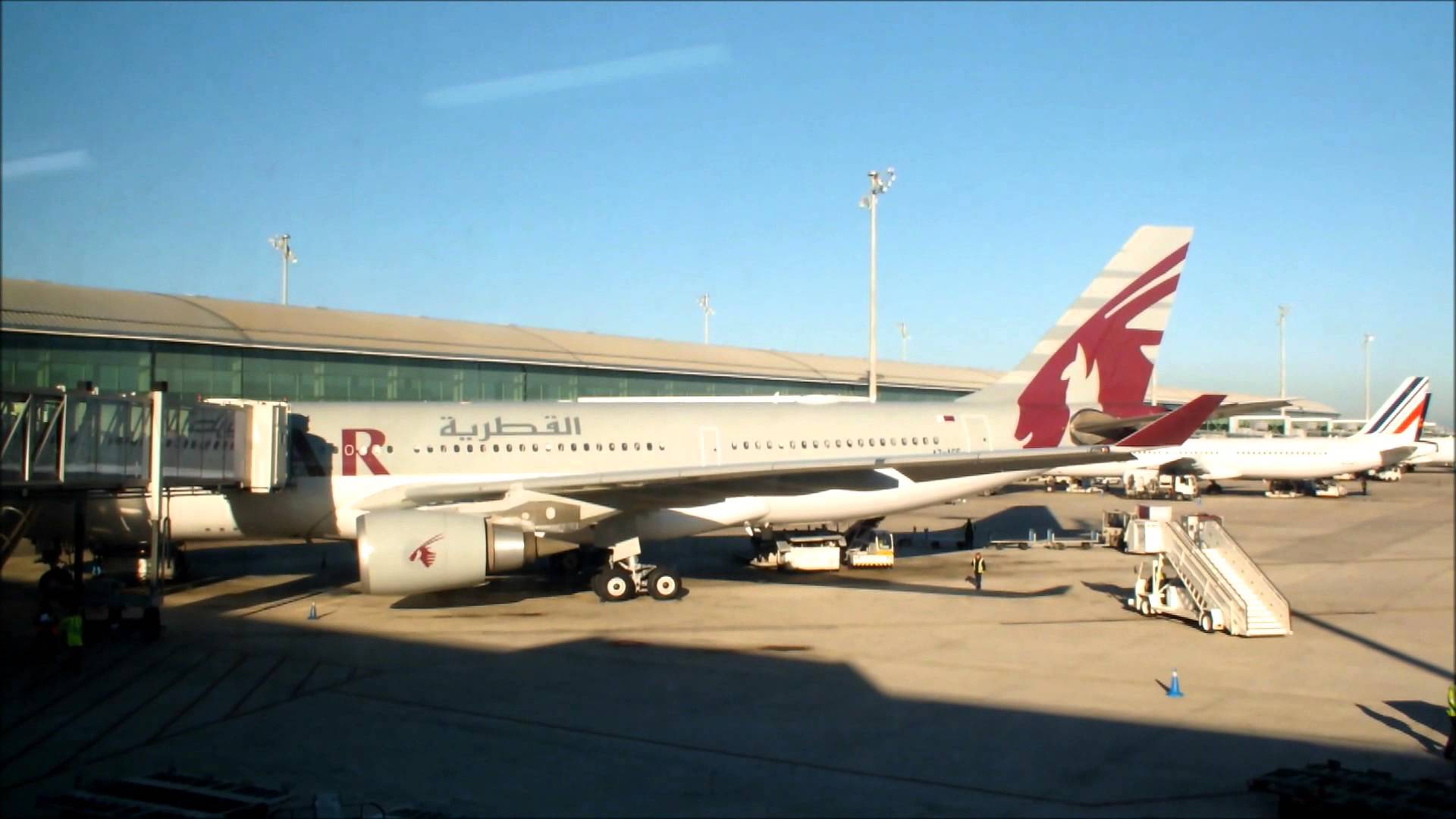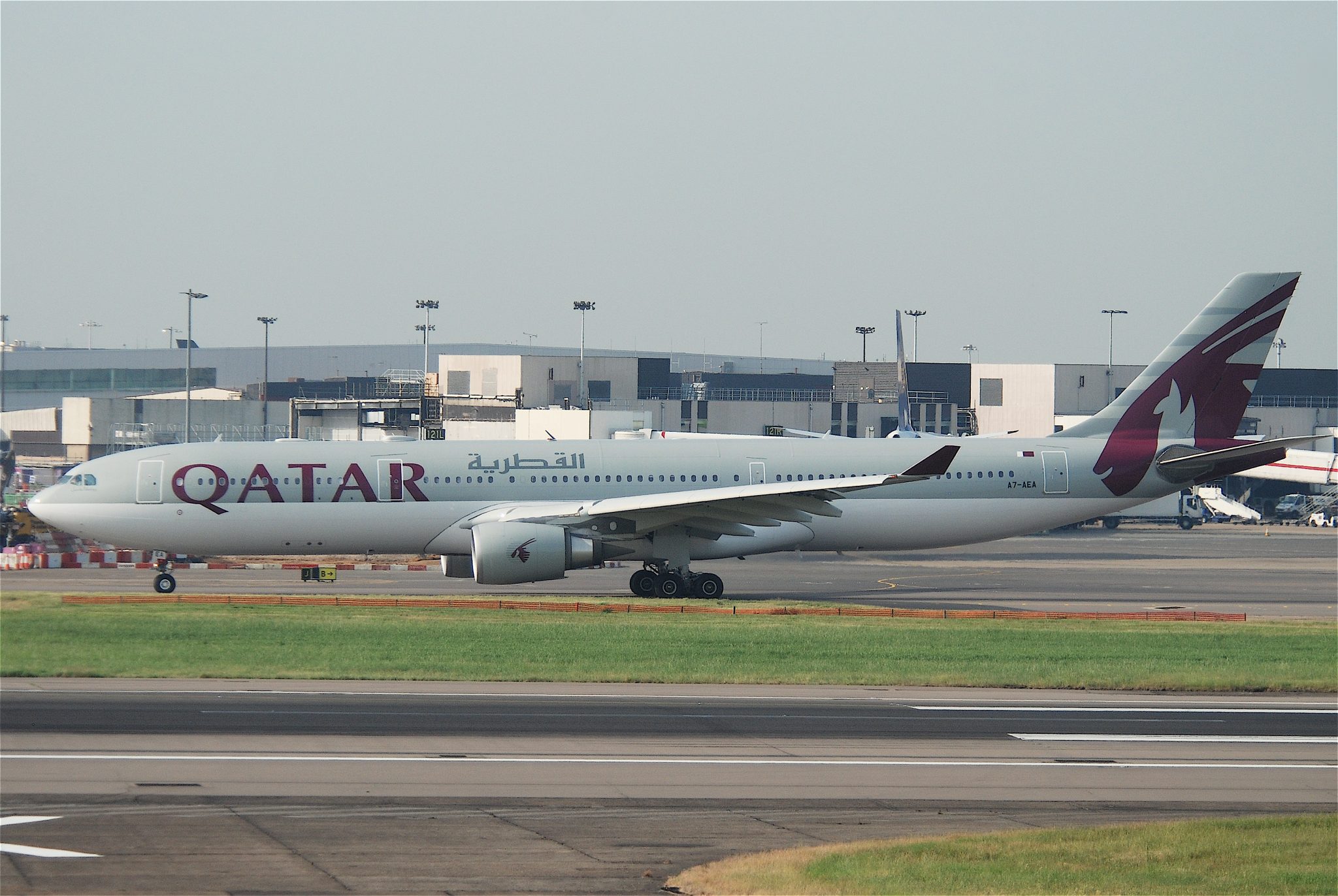 Airbus 340
Airbus 340 takes about 250 passengers and stands out by having 4 engines, ie 2 engines on each side. Easy to see! 🙂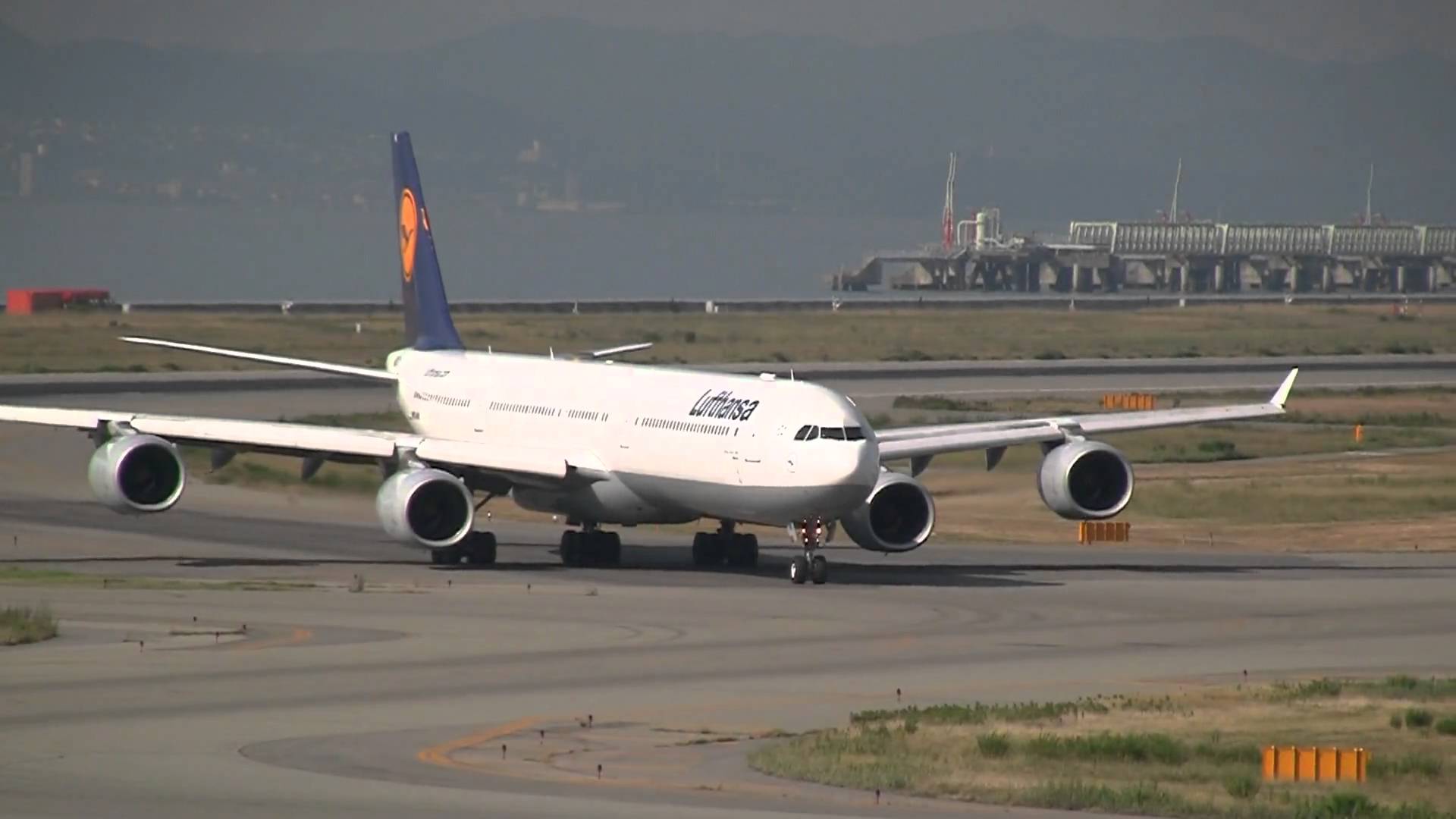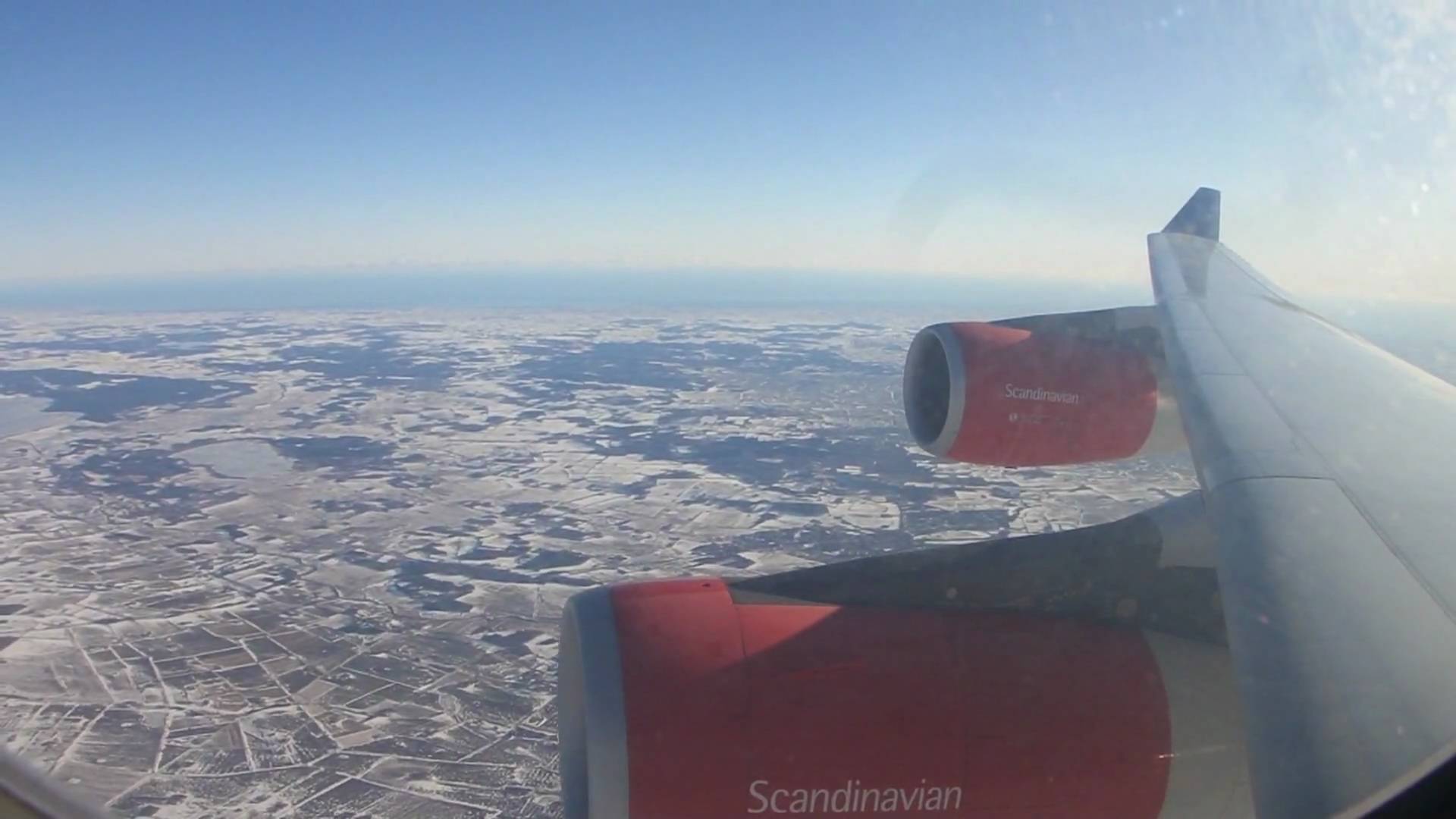 Airbus 350
Airbus 350 takes over 300 passengers and is one of the newest aircraft Airbus has delivered. You see the difference in this aircraft type by looking at the wing that is bent backwards. It is also painted in black around the windows where the pilots are seated. I think this model is similar to the movie Zorro, who is also covered by a mask 😉 Easy to remember! 🙂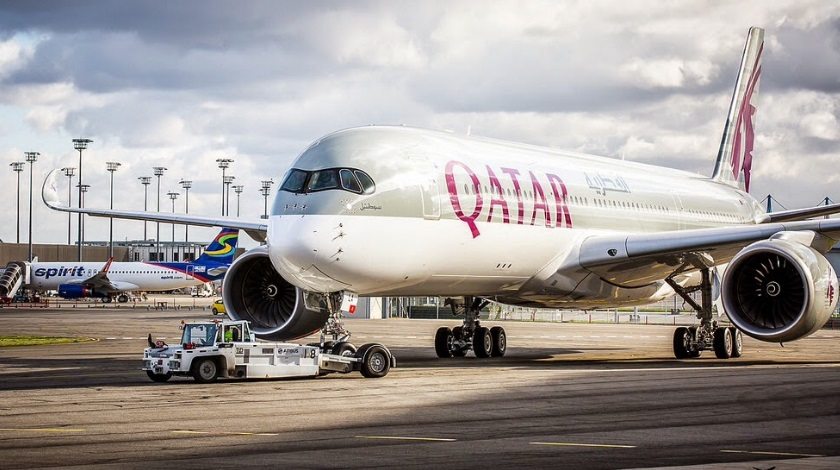 You can read more about my flight review with Qatar Airways when I flew their Airbus 350 here or with Lufthansa when I flew their Airbus350 and was sitting in Business Class here.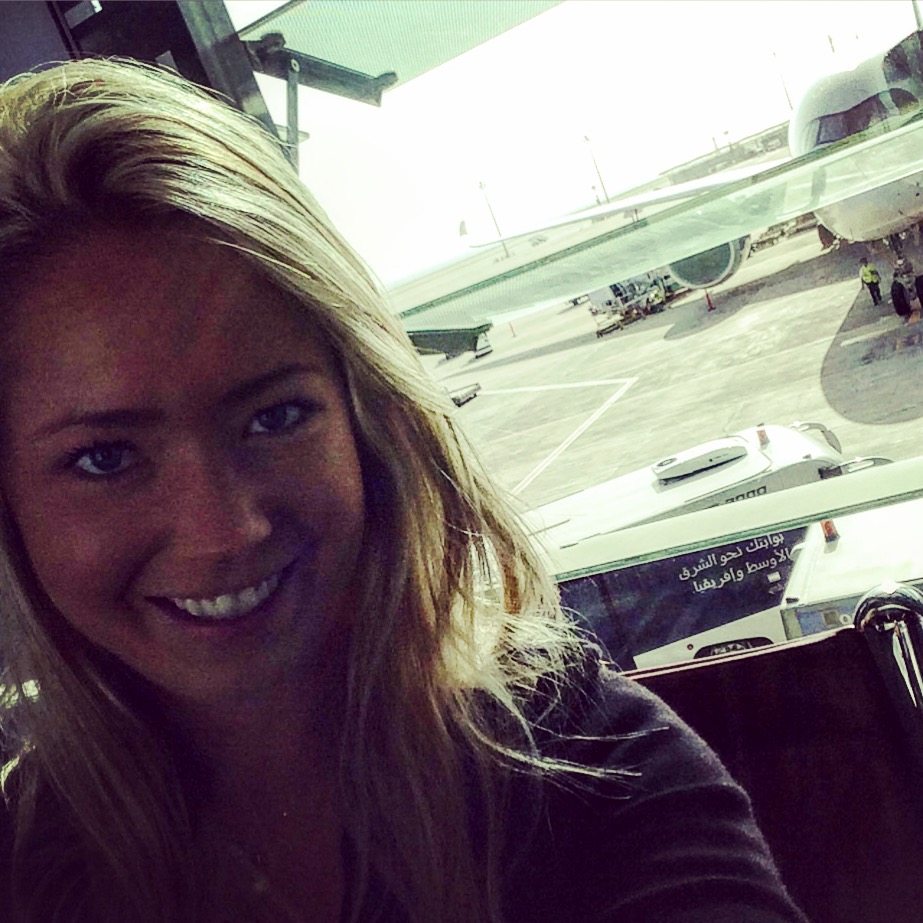 Airbus 380
Airbus 380 is characterized by the first jet-powered passenger plane with two full floors for passenger. WOW! 😀 As a standard, the Airbus A380 can either take 853 passengers in a tourist class or 525 passengers divided into three classes. In addition it has 4 engines. In other words, it is the world's biggest passenger aircraft! 😀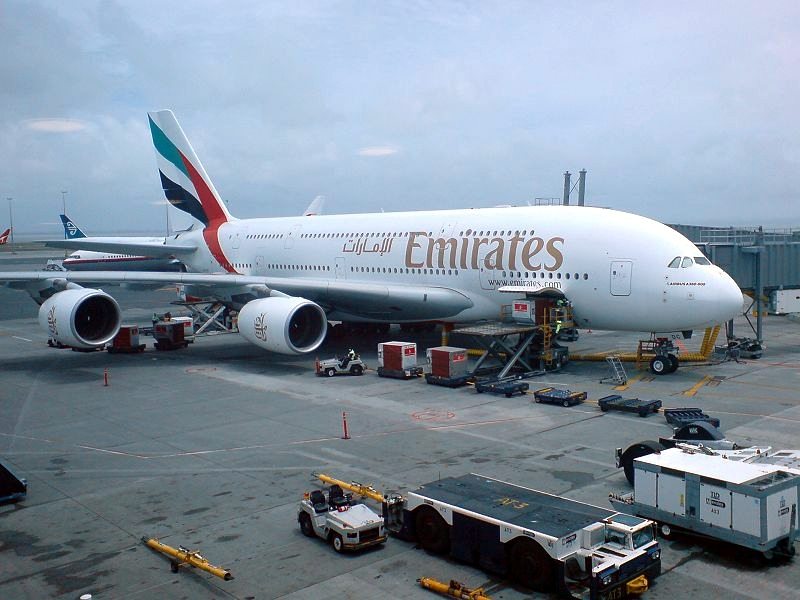 I think this is absolutely the biggest and coolest airplane to fly with 😉 You can read more about my flight review when I flew with Lufthansa Airbus 380 in Business Class here.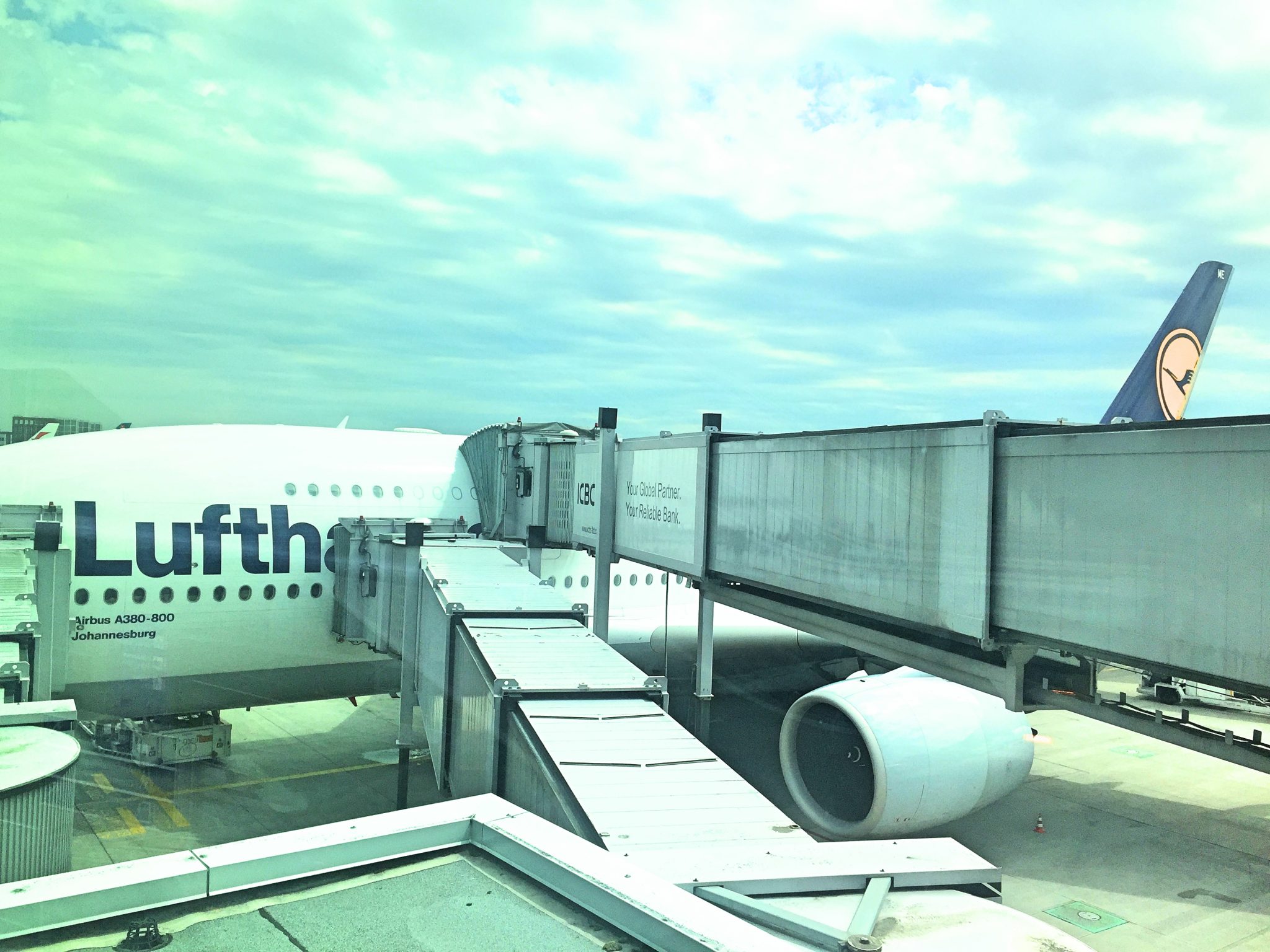 If you see an airplane that has 2 equal floors over the entire aircraft, you know it's an Airbus 380.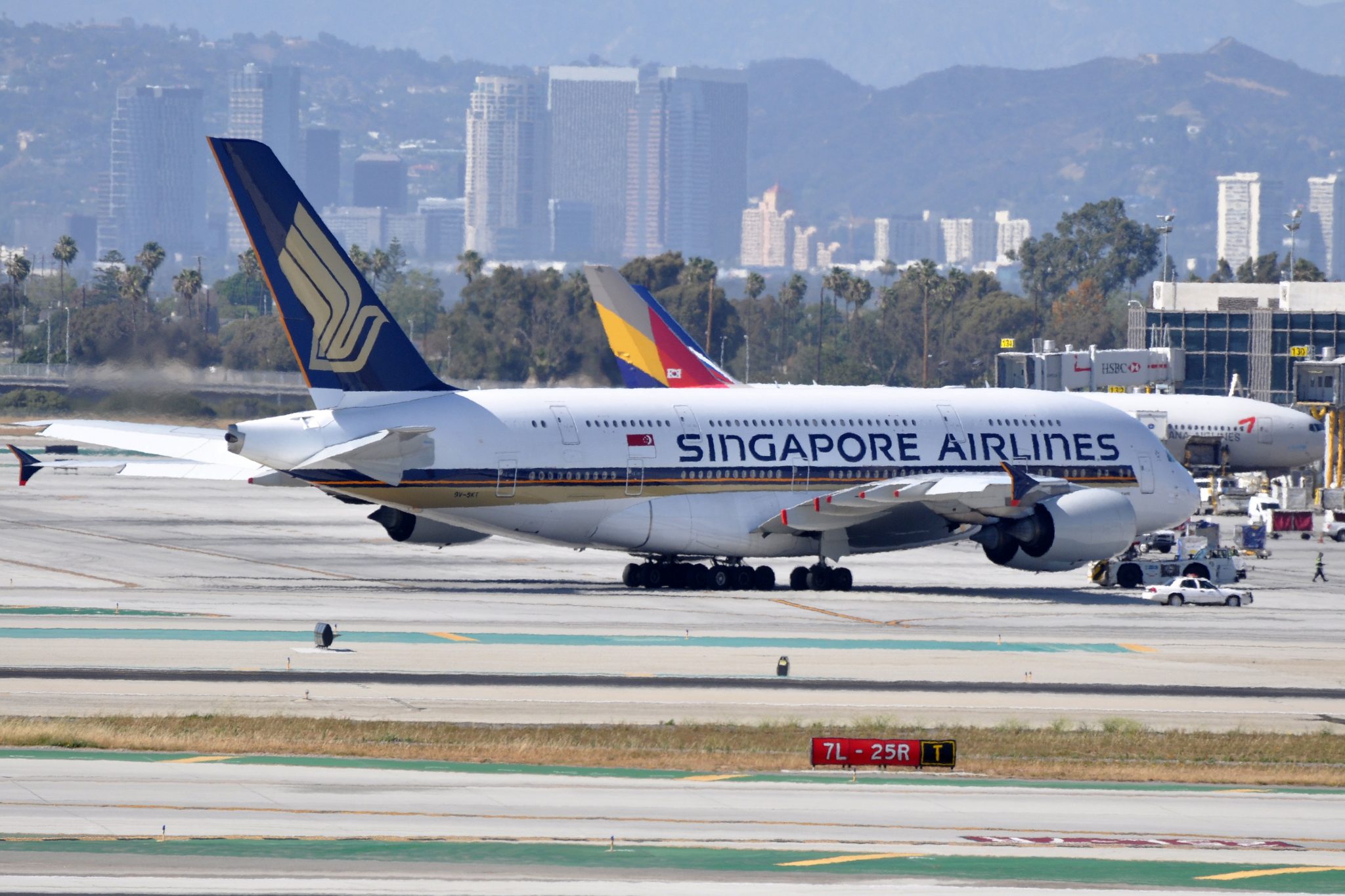 Boeing
Boeing is, unlike Airbus, an American aircraft manufacturer with headquarters in Chicago. Boeing is the world's largest aircraft manufacturer and the world's second largest supplier of defense equipment. Boeing is shortened with a B in front of the aircraft type, for example, you say Boeing 787 but it is shortened B787.
Boeing manufactures aircrafts within 4 different categories:
Passenger aircrafts
Fighting- and bomb aircrafts
Freight- and tank aircrafts
Monitoring aircrafts and other military
I will go through Boeing passenger aircrafts but it may also be good to know that Boeing are making airplanes in other categories.
Boeing has several different aircrafts that they manufacture. Here's how they differ:
Boeing 737
Boeing 737 takes about 130 passengers and is also small and "chubby". You recognize a Boeing 737 by looking at the wings that goes and remain straight. Unlike the Airbus 319, which is also small, you can easy see the difference between them by looking if the wing has a tip or not at the end. Airbus = Wings with a small tip at the end and Boeing = straight wings all the way out. You also see that there is 1 small emergency exit in the middle of the plane, above the wing.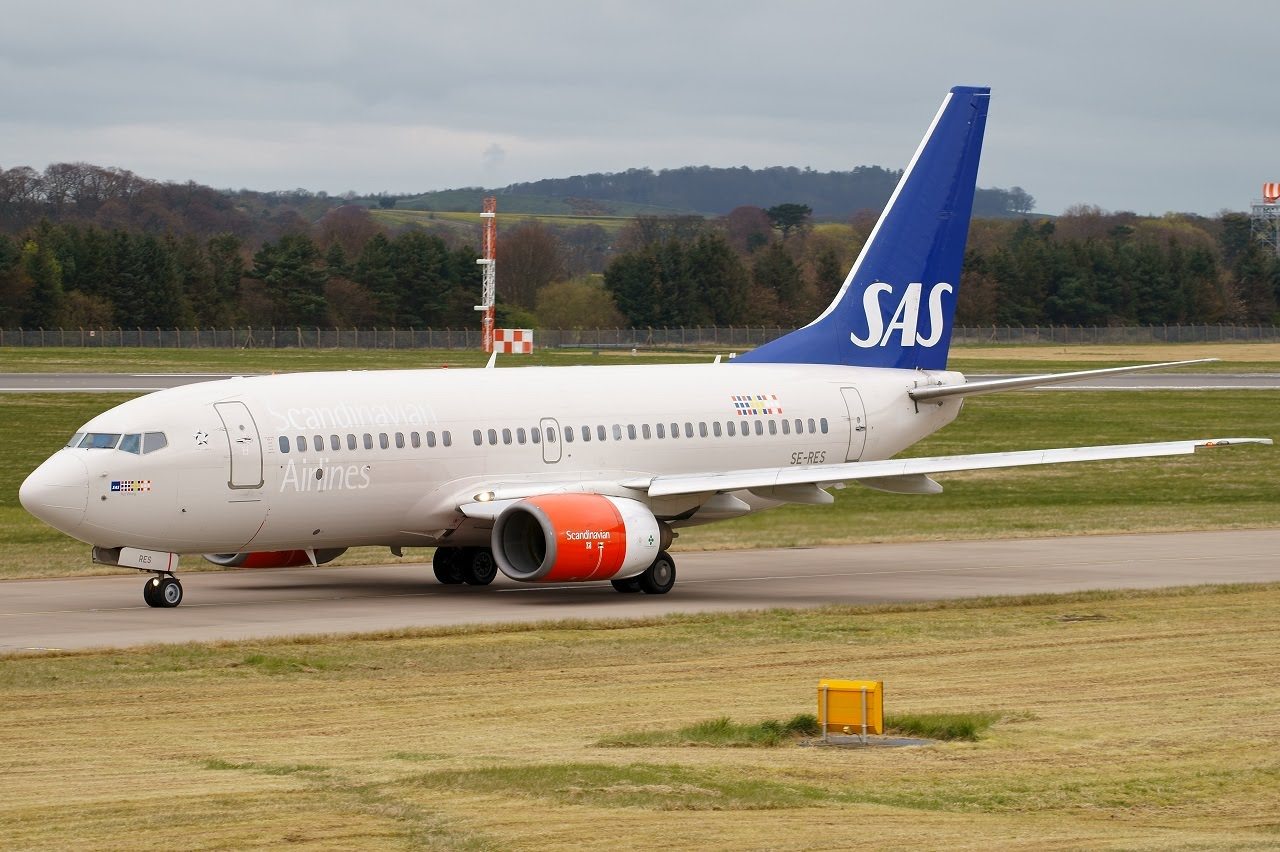 Boeing 747
Boeing 747 takes about 550 passengers and is also called "Jumbojet" because it is distinguished by its unique structure, with a top buckle usually intended for business class. When I was a little child, I always called this airplane to have a "bump" and that word is still with me today when I see this model 😉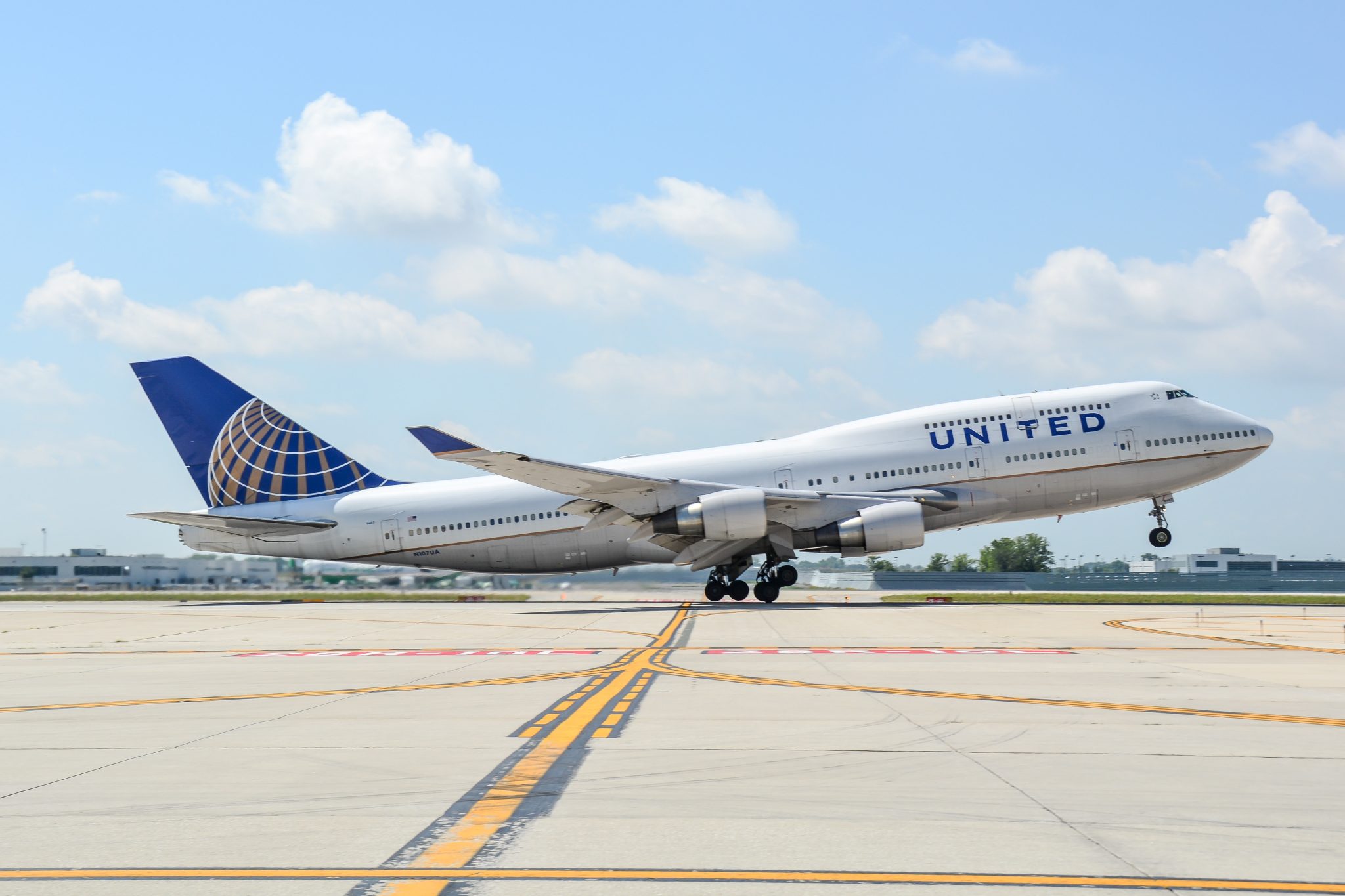 Here you can see Qatar Airways Boeing 747 with the "bump" and in front SAS Airbus 321.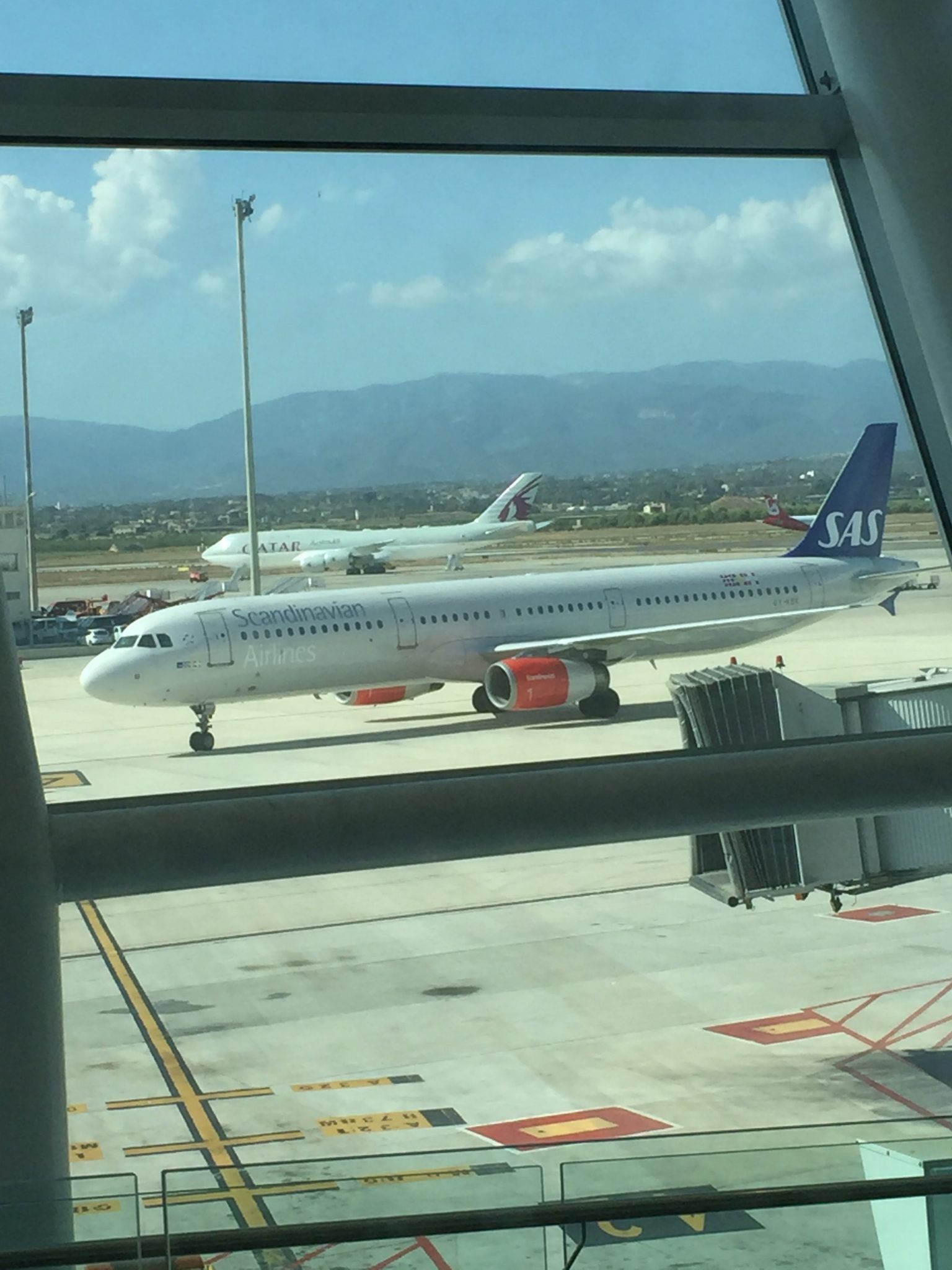 Boeing 777
Boeing 777 takes between 450- 550 passengers depending on how the cabin is divided. This aircraft model is also called "Triple seven". How do you see if it is B777 then? Well, this is a really big aircraft, much bigger than many other aircrafts. The wings are designed obliquely backwards and are completely straight. There is nothing that stands out at the end of the wing tip. All Airbus aircraft models have their wing tips pointing upwards, that doesn´t Boeing 777 have. If you look at the emergency exit doors, B777 has 5 exit doors.  In addition, the B777 has the world's largest engines, cool! 😉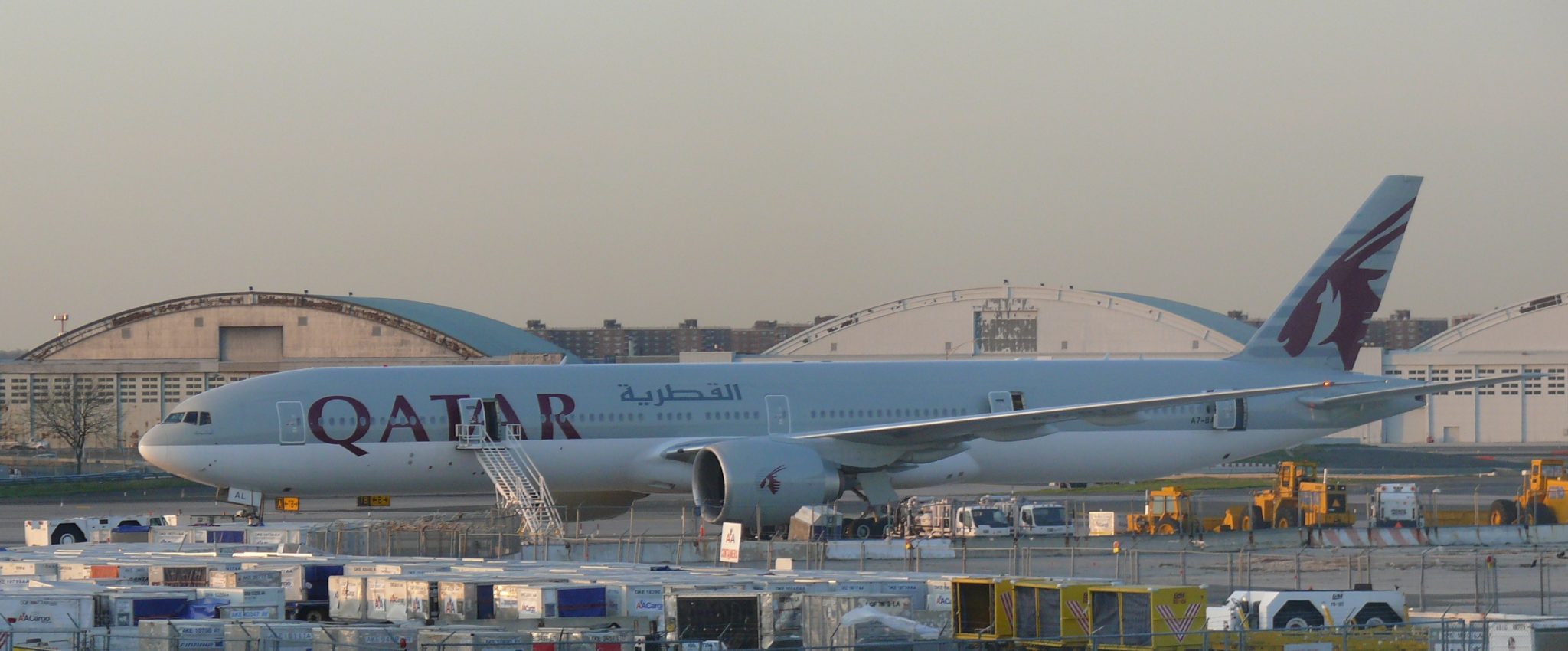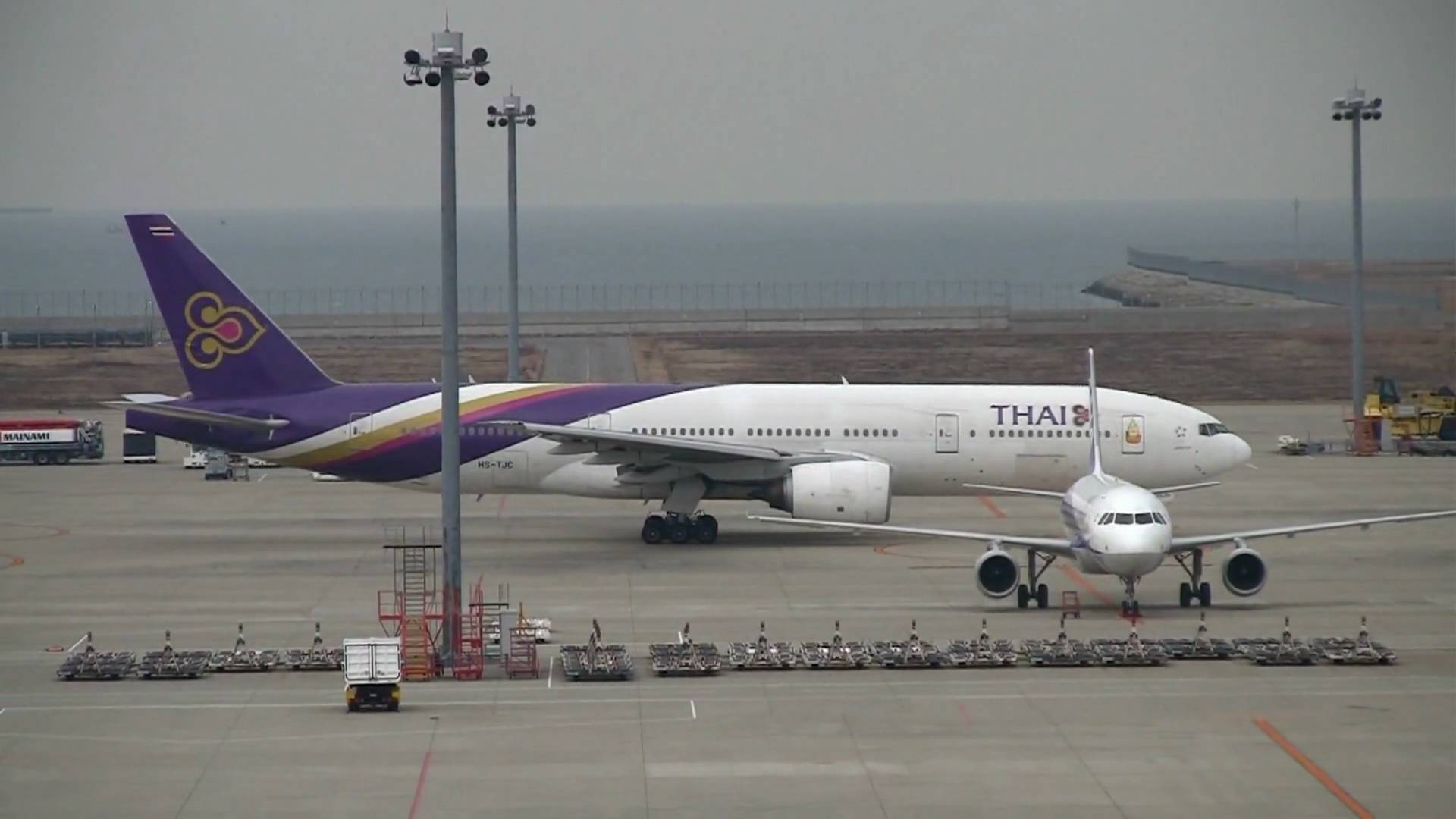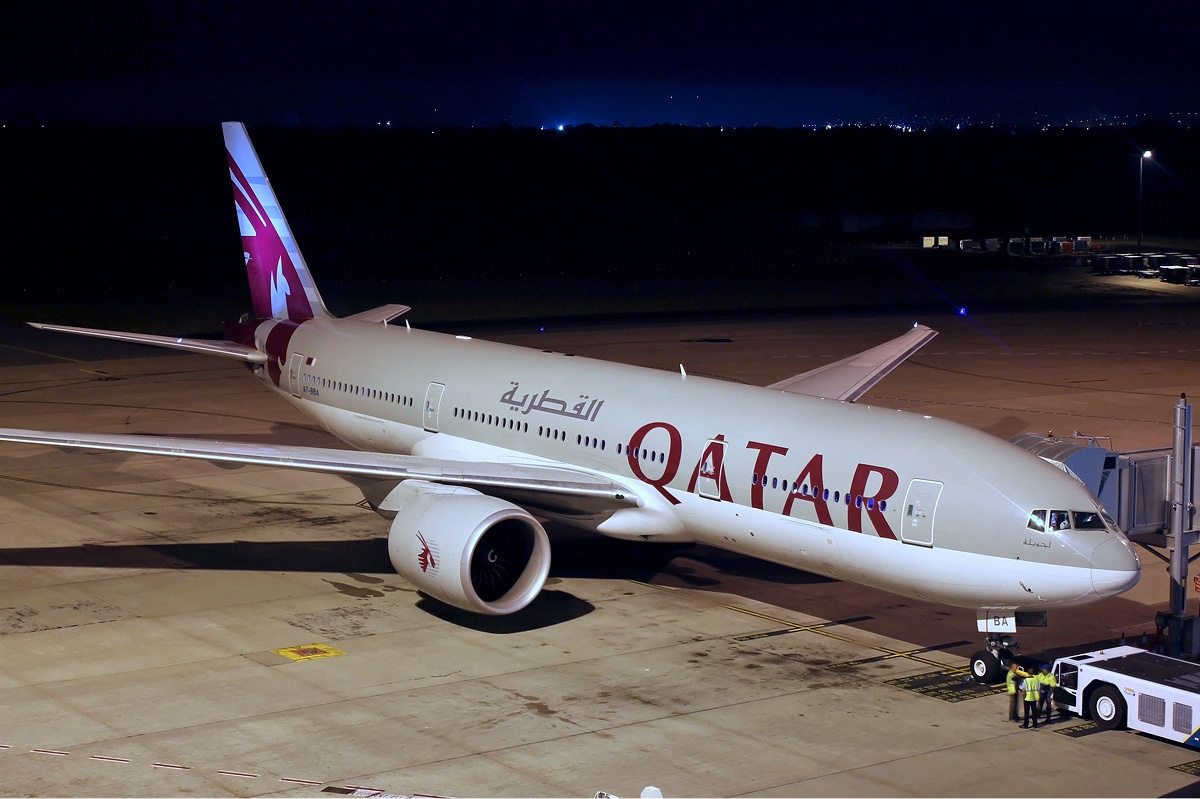 Boeing 787
Boeing 787 takes about 290- 330 passengers and is also called "Dreamliner". Why is it called Dreamliner you might wonder? It is because on July 8, 2007, Boeing introduced their latest aircraft, this model B787, and the date was carefully selected from the beginning with the US dating written 07-08-07, that became 7-8-7.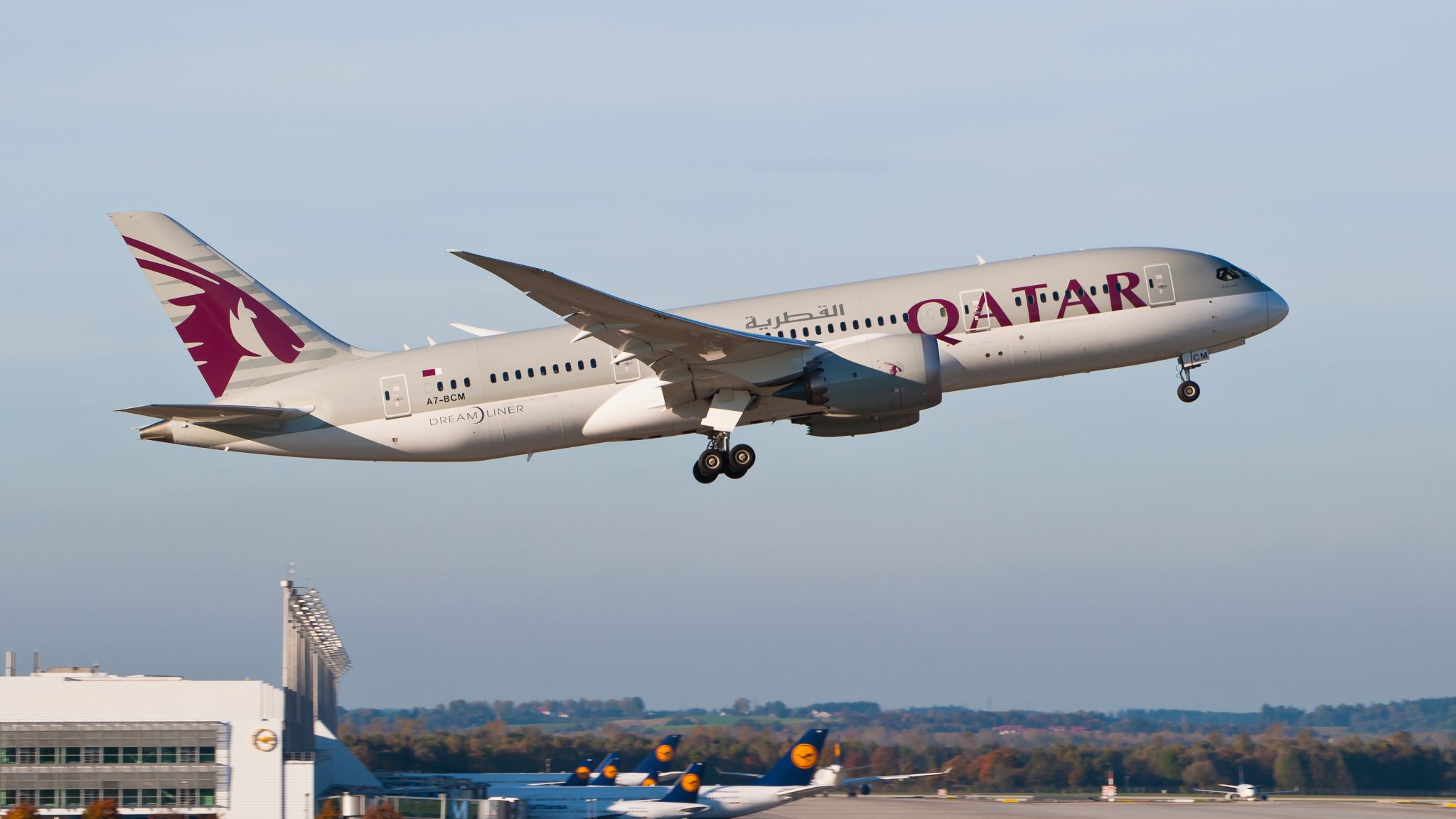 You can in a simple and quick way see that it is a dreamliner by looking at the engines that are angular around the circle itself. In addition, there is written "Dreamliner" on the aircraft 😉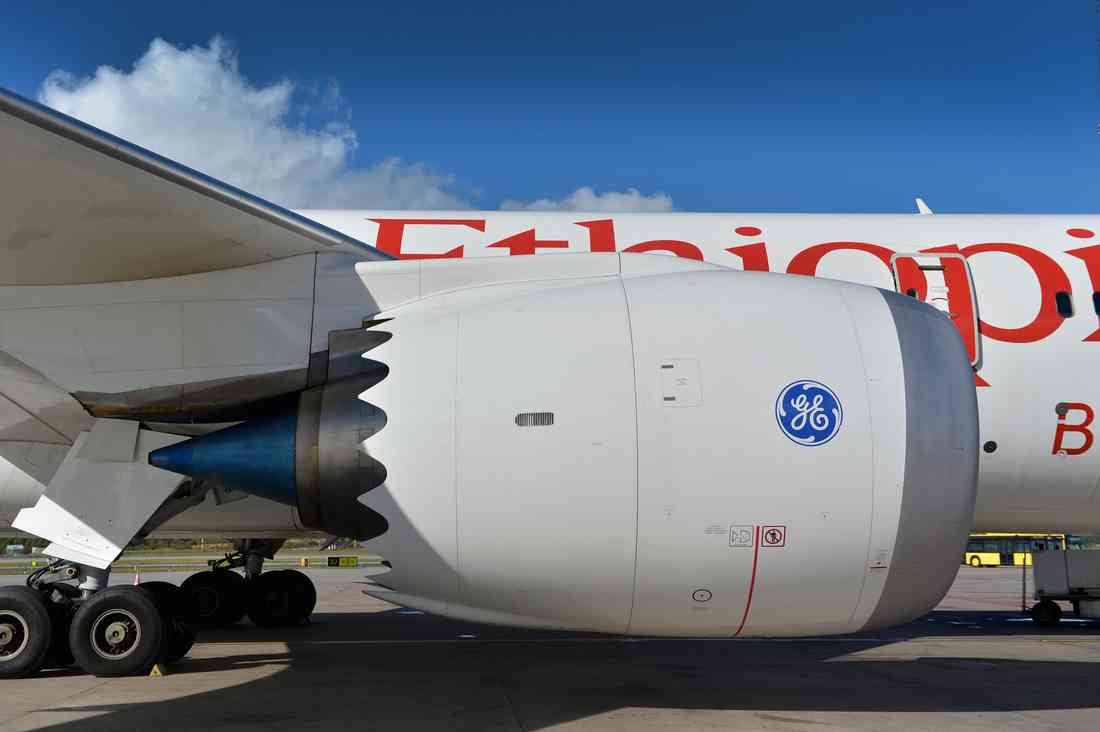 Which is my favorite aircraft?
I have a favorite airplane for both Airbus and Boeing. Within Airbus my absolute favorite airplane is Airbus 380, the one that has 2 full floors for passengers. Why? It is the world's largest aircraft and I think it's incredibly cool to fly! At the same time, the Boeing 777 has the absolute biggest engines and is also incredibly smooth to fly with.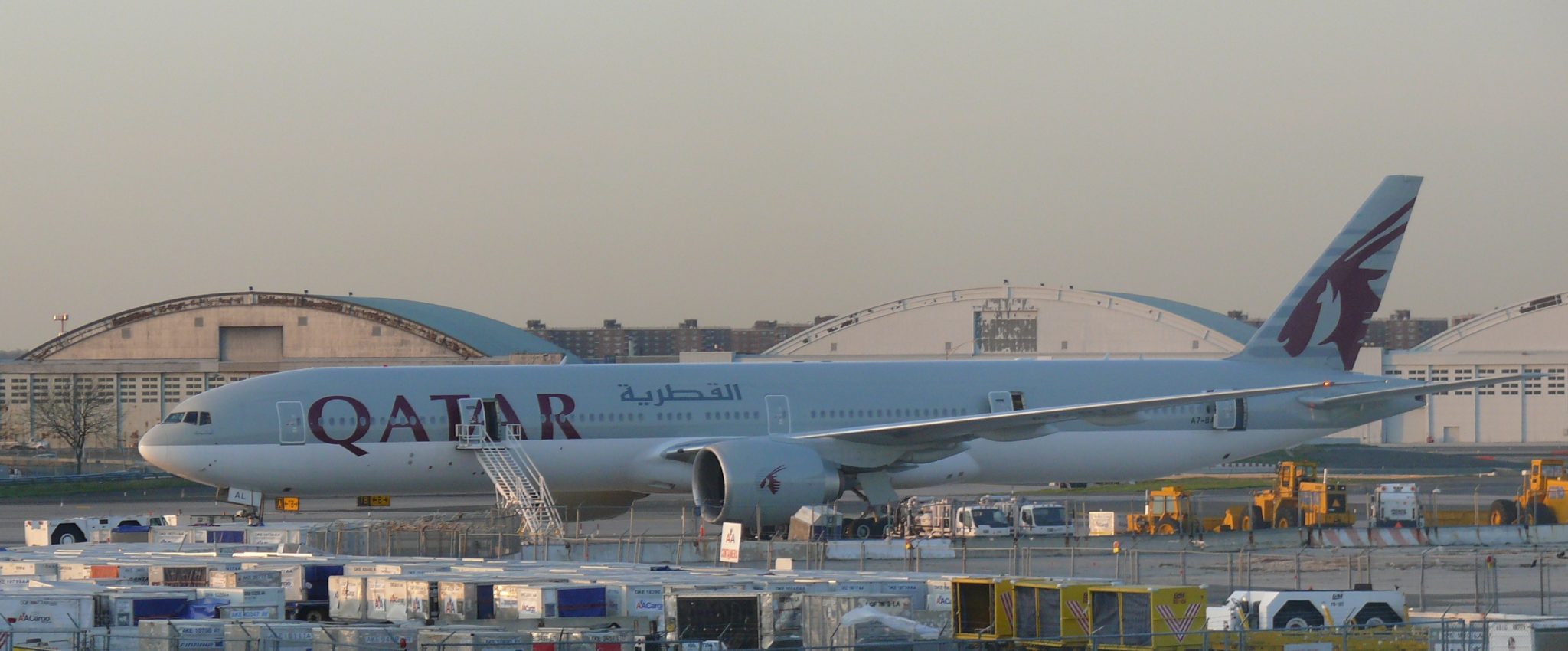 What do you prefer to fly, Airbus or Boeing?
You can read more about all my flight reviews with the different airlines and the airplane models here 🙂 Follow me on Instagram here and Facebook here or why not at Bloglovin here if you want to get updates about new blogpost in the future.
Happy Travels!
//Charlotte