In collaboration with The Collectors Hotel. 
Are you looking for a charming boutique hotel right in the middle of old town of Stockholm, you've found it here! Lady Hamilton Hotel is a personal, feminine and romantic hotel in a great location next to Stockholm Castle in the Old Town. The charming personality of the hotel is linked to the amazing collection of an antique style that decorate the entire house.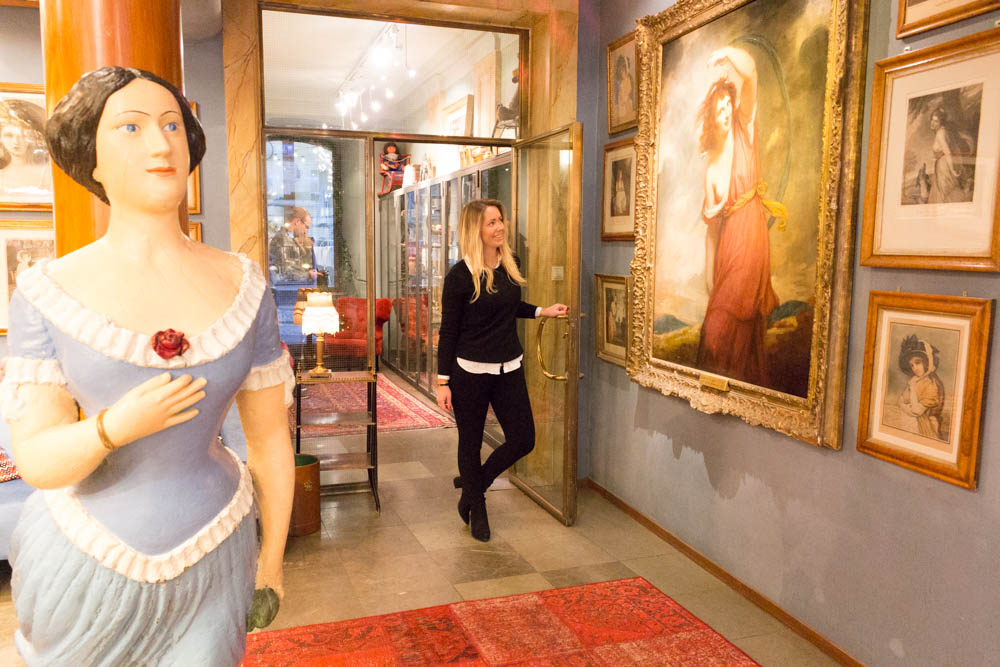 Lady Hamilton Hotel in Old Town, Stockholm
If you want a cozy and personal hotel for a staycation, romantic getaway or why not a girls weekend, you'll definitely have to stay at the Lady Hamilton Hotel, one of three hotels that are part of The Collector's hotel chain. I have previously stayed at Lord Nelson hotel, The Collectors hotel's budget options as you can read more about in this blogpost.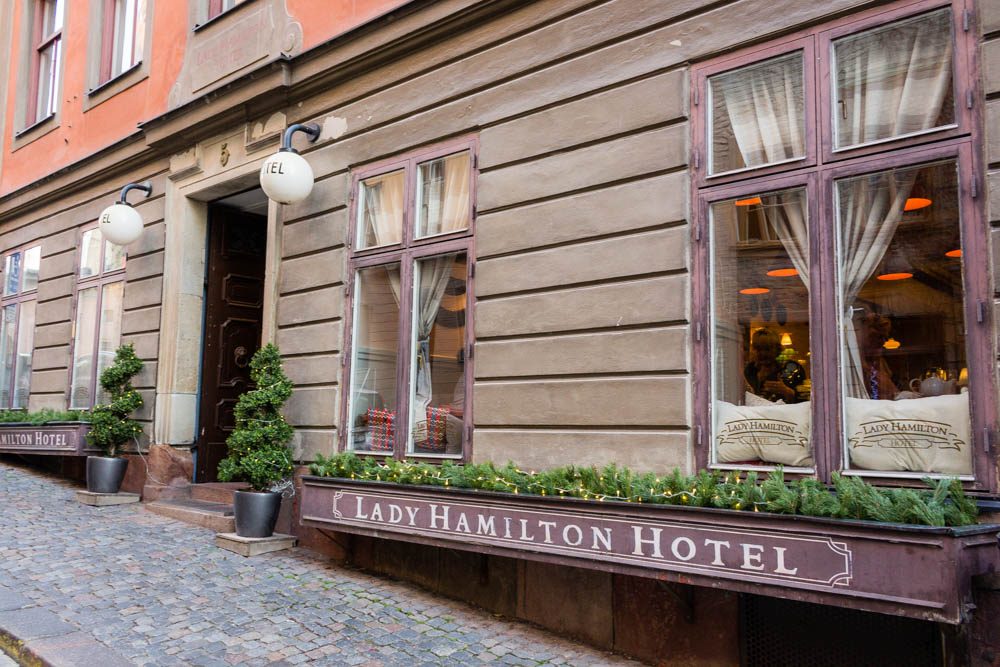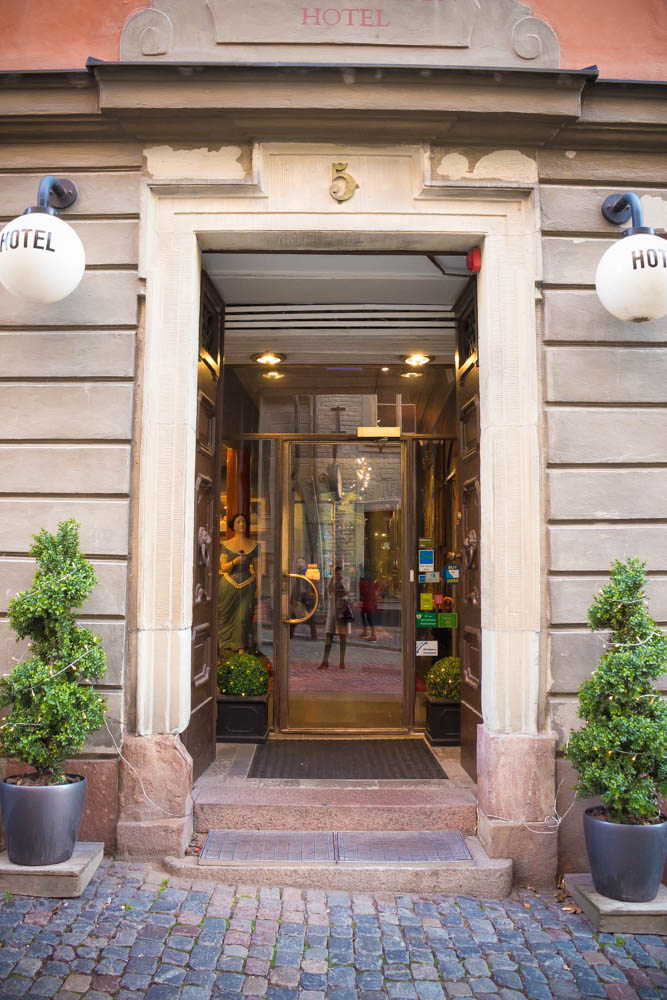 Lady Hamilton Hotel
Lady Hamilton's hotel rooms have the feeling of intimate and romantic atmosphere as each room has a traditional valley painting on the wall and an antique wall cabinet with an aquavit bottle. At Lady Hamilton Hotel you will find everything from comfortable single rooms to larger double rooms with charming beamed ceilings and corner rooms with beautiful views of the Old Town.
The reception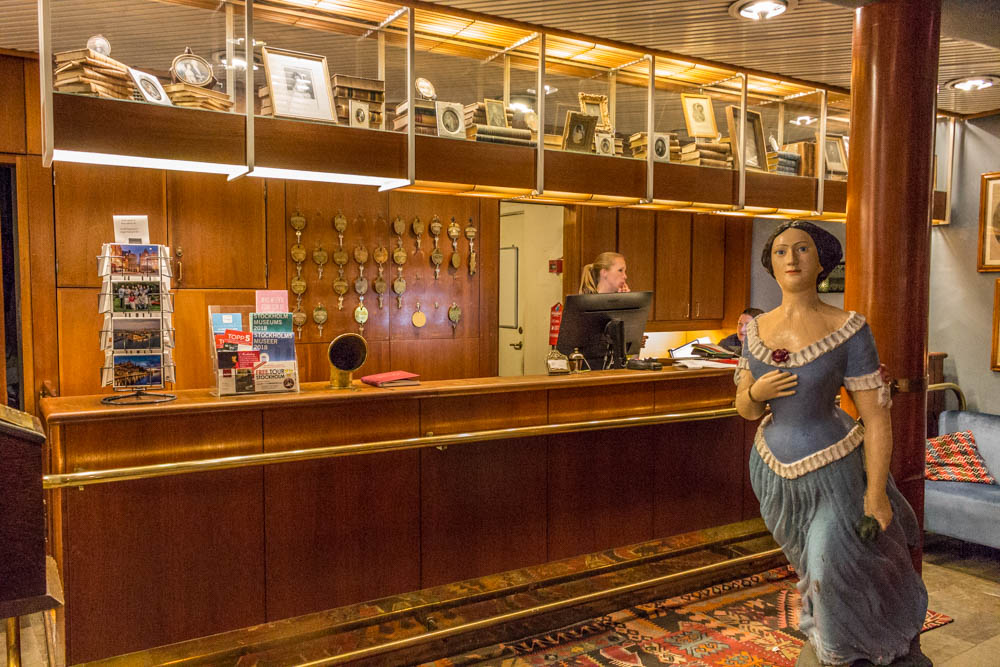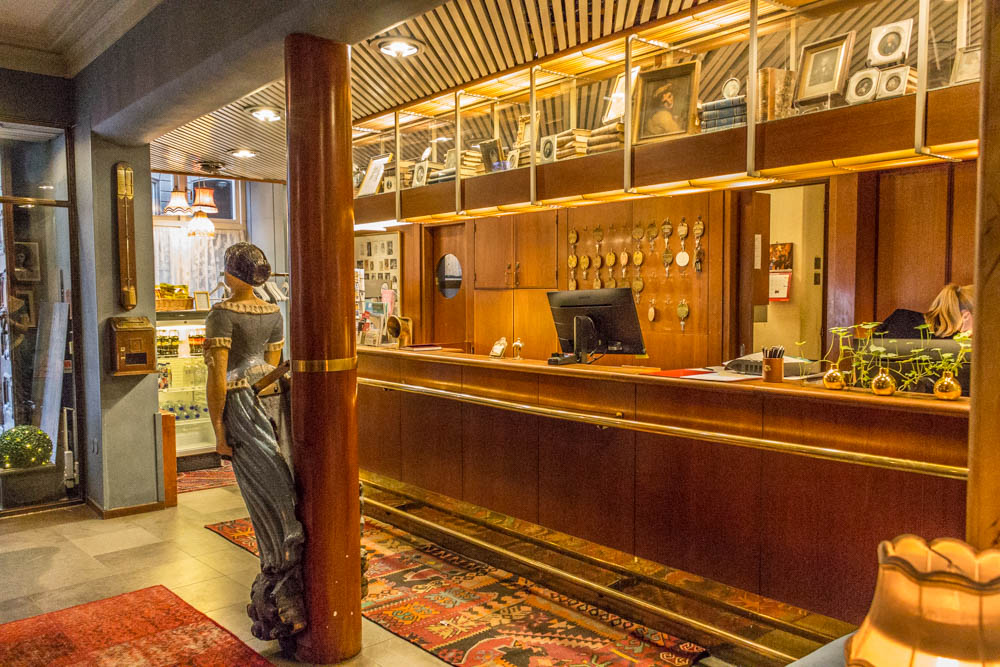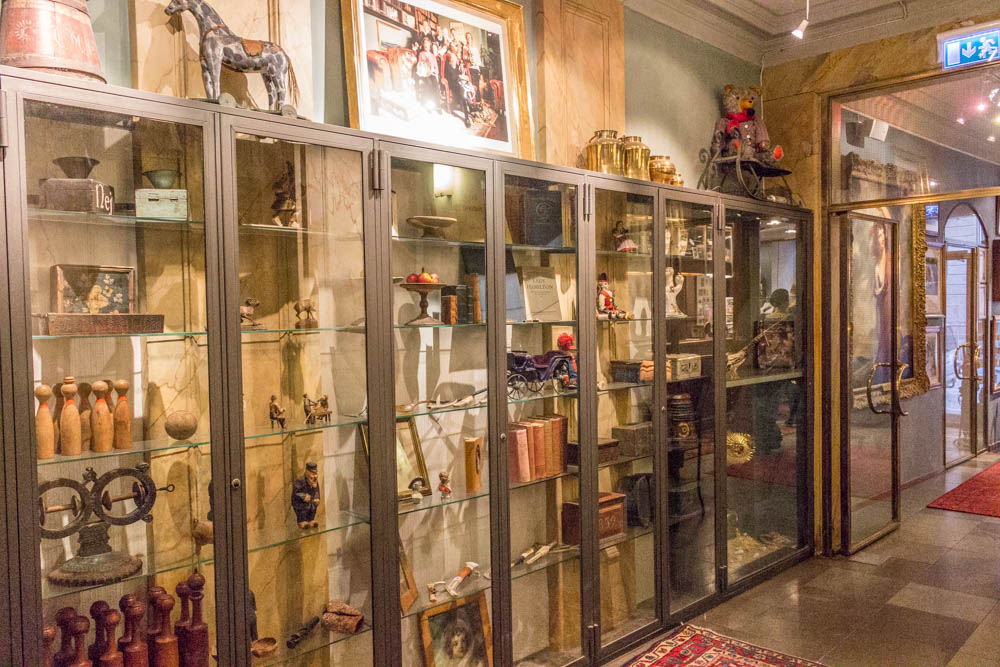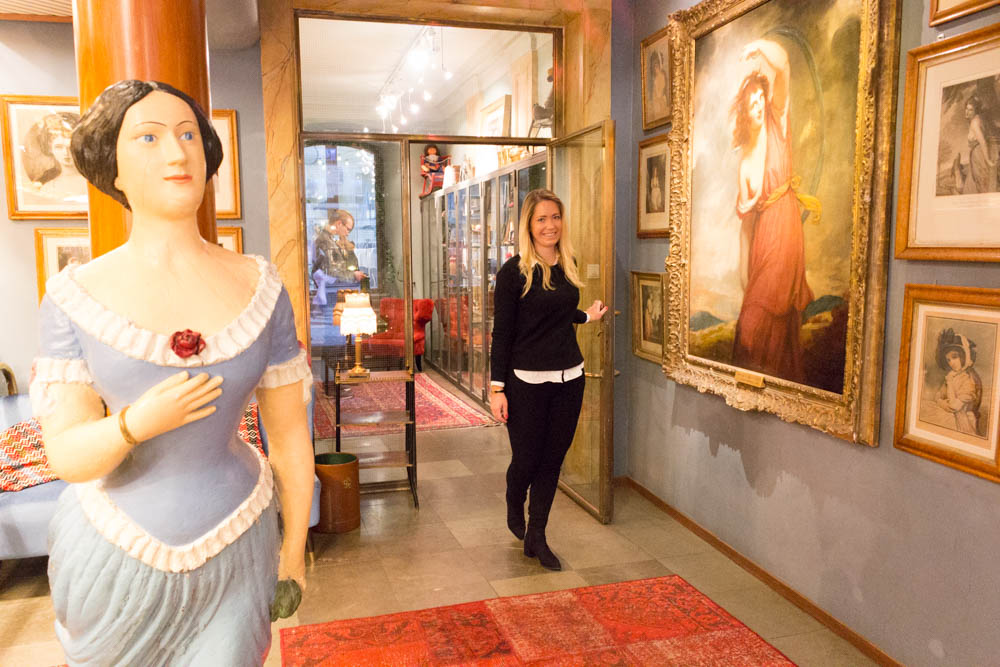 The double rooms
I stayed in Lady Hamilton's double room, which is periodically decorated with a desk and antique cupboard. Some double rooms have large windows and beautiful views of the Old Town while others are under the roof racks and feature beautiful beamed ceilings and cozy sofas. The double rooms also have a bathroom with shower, underfloor heating and heated towel rail, and are equipped with wireless internet connection, cable TV and hair dryer. These rooms are great for both couples and close friends 🙂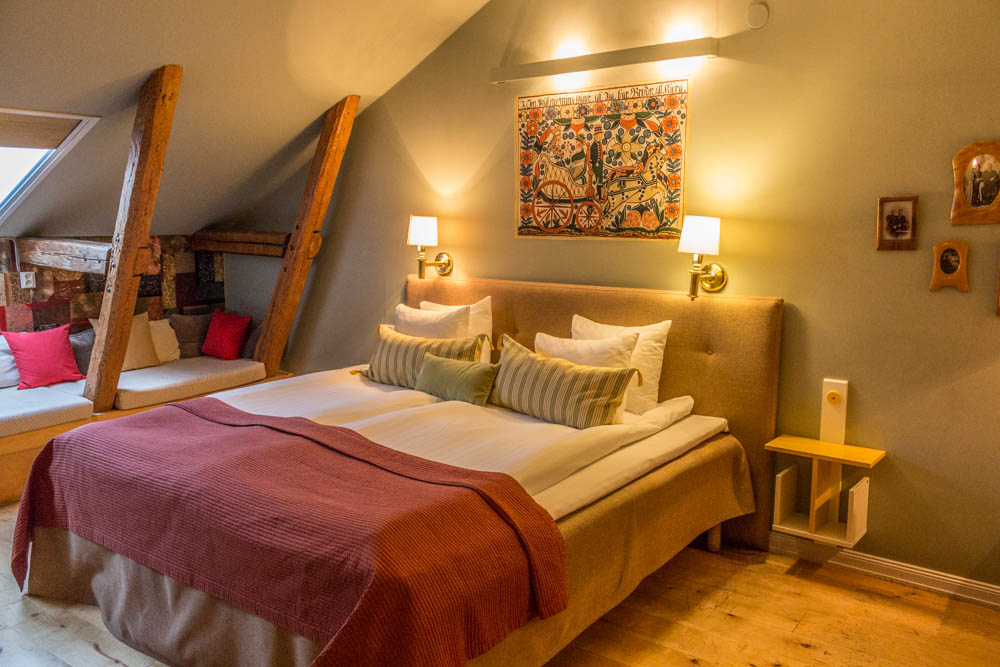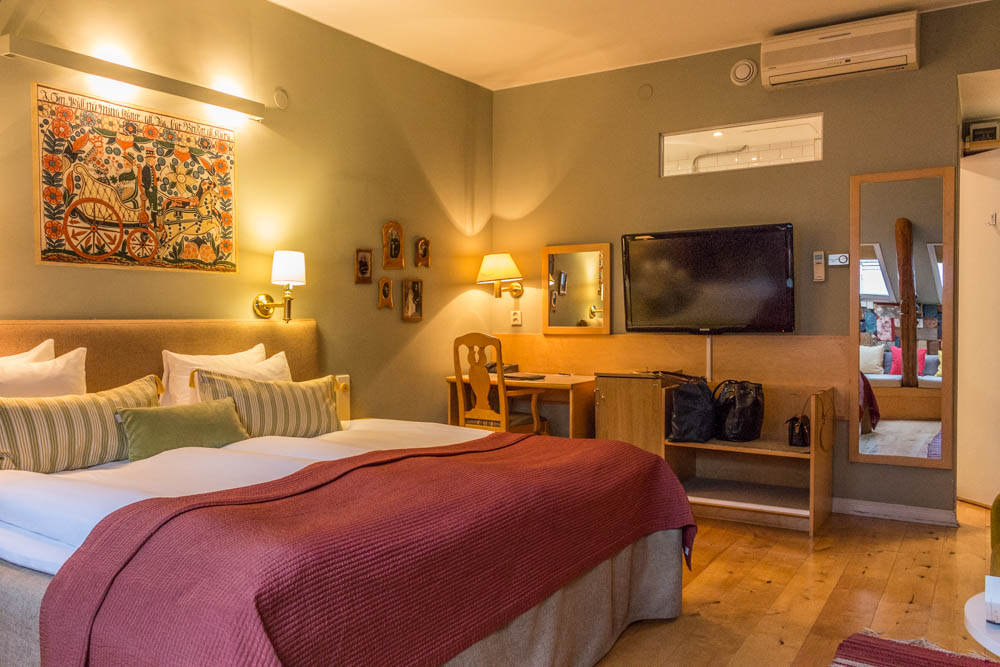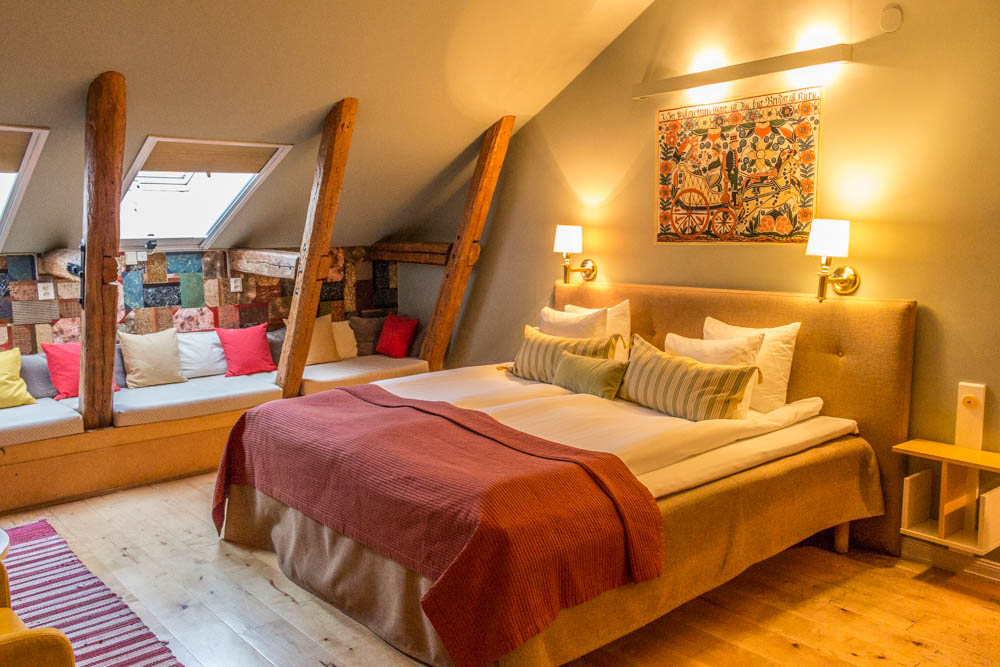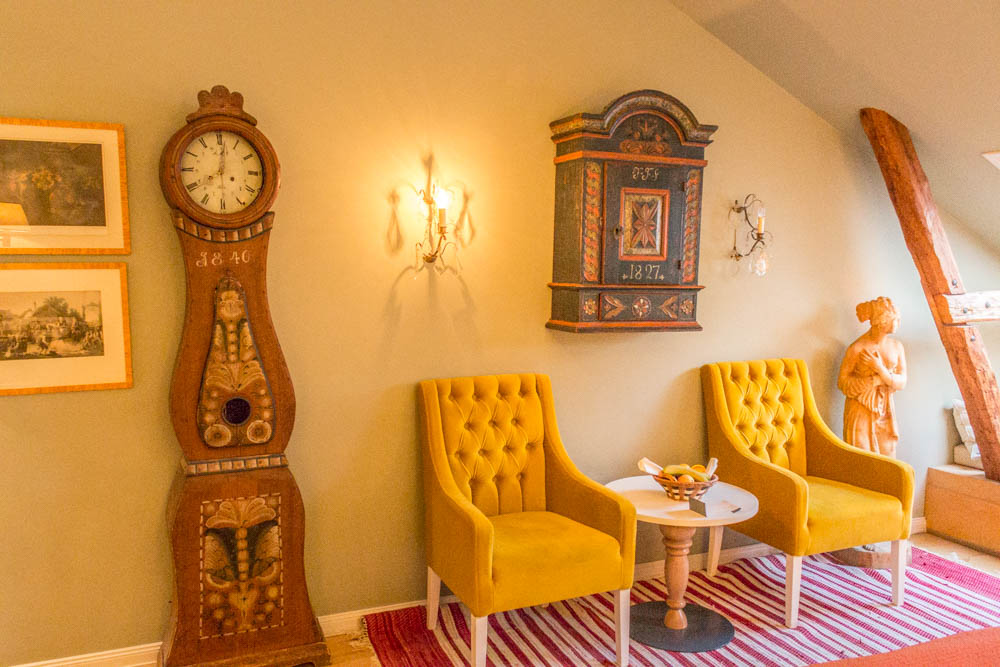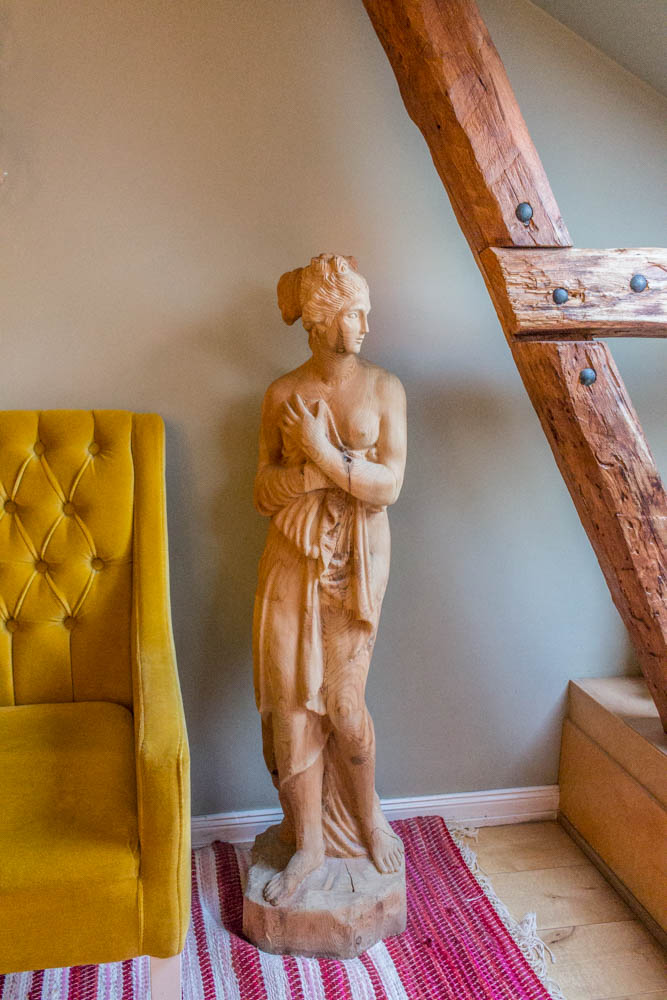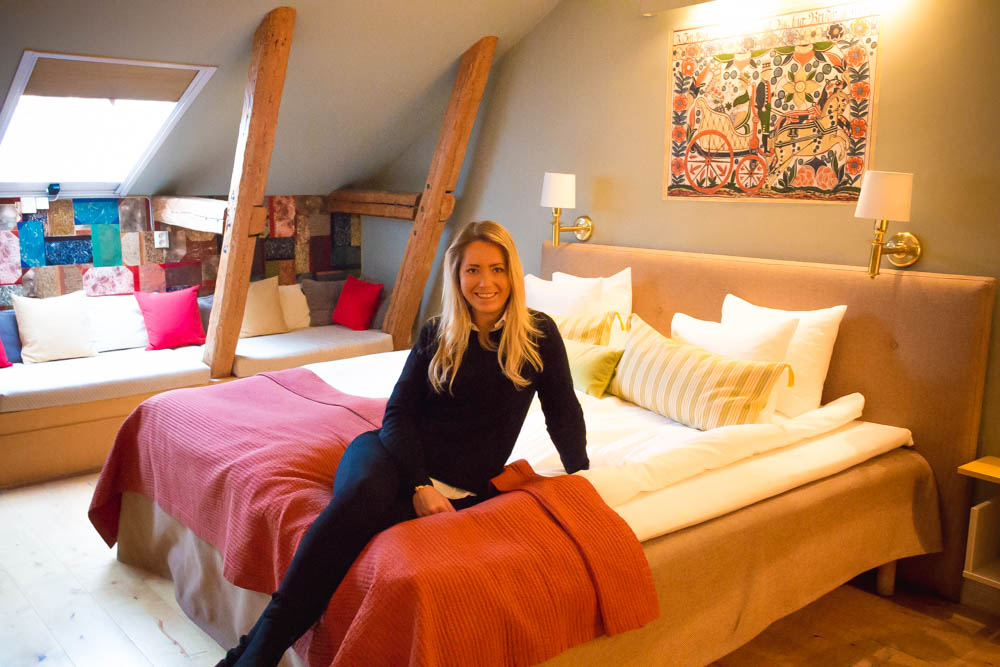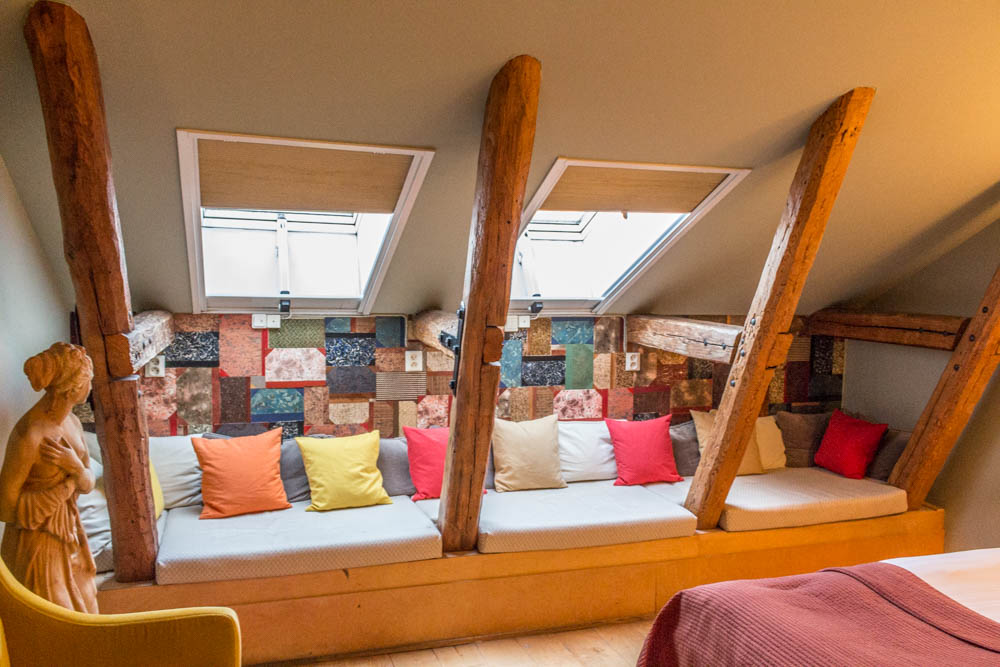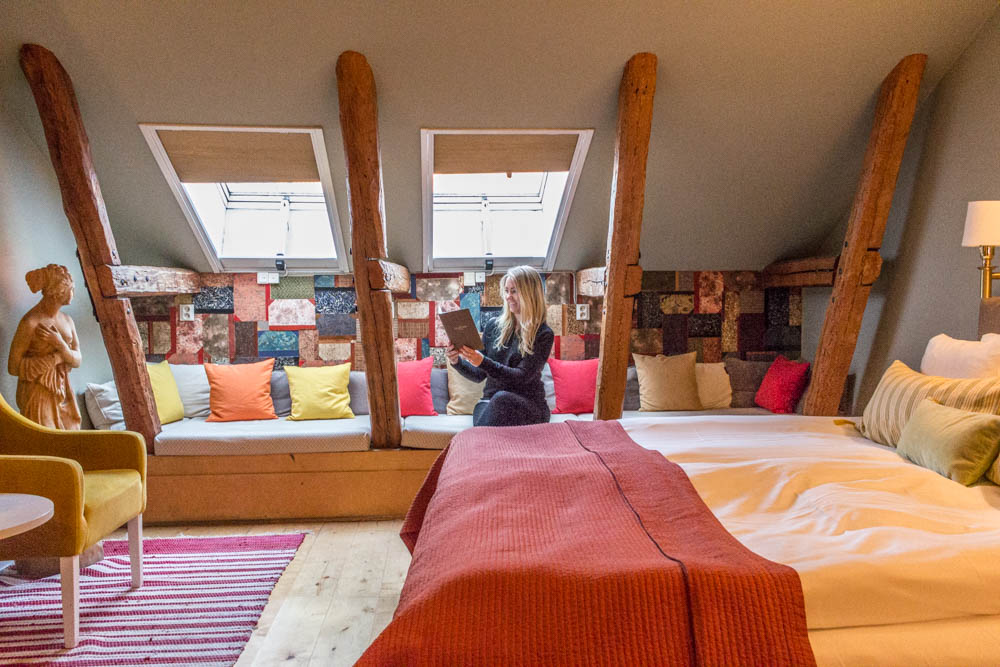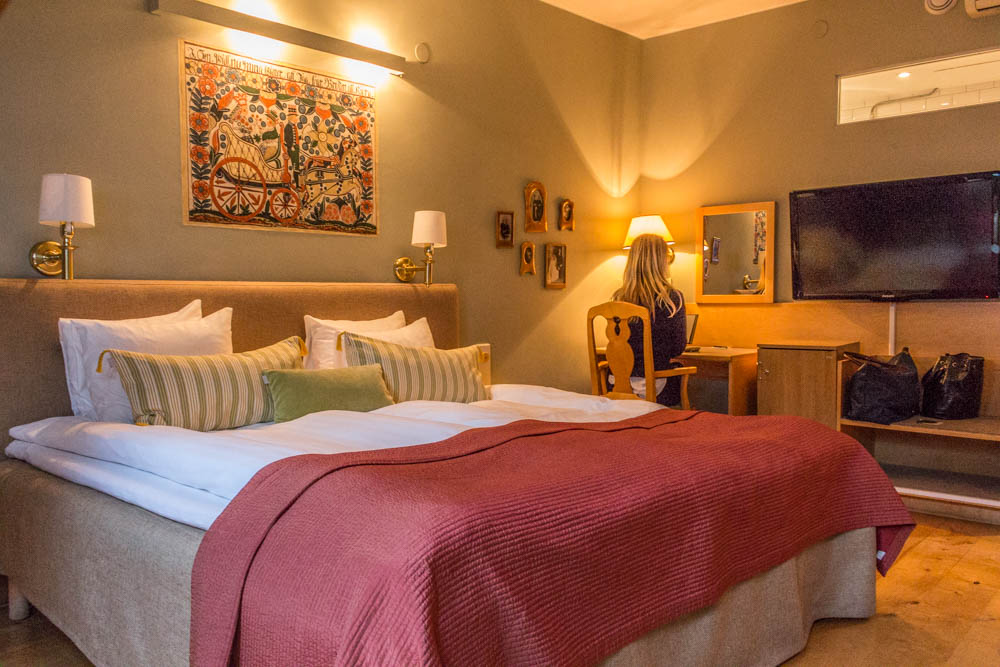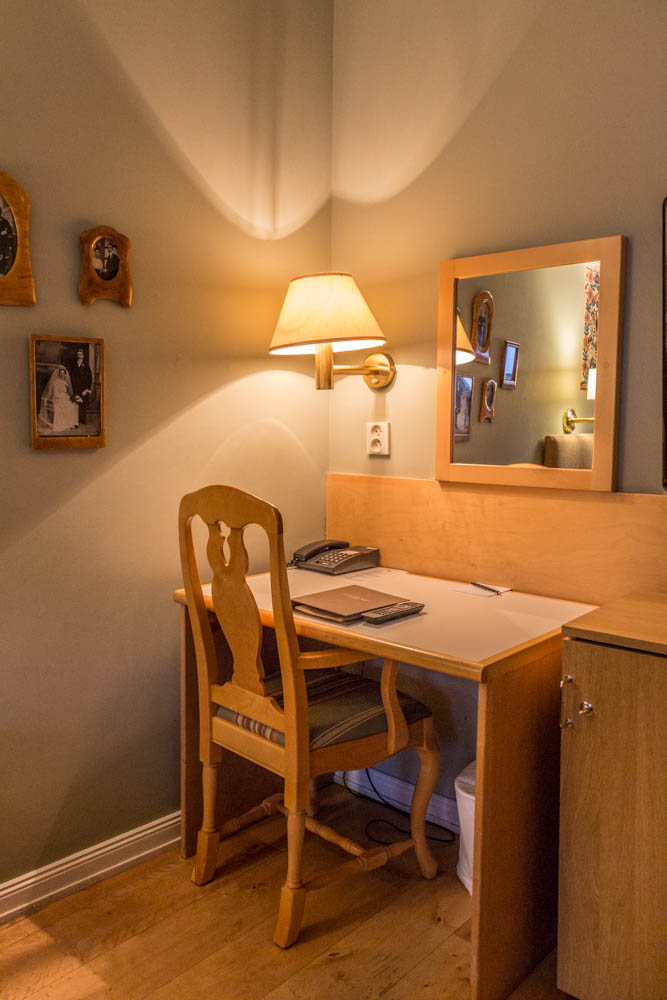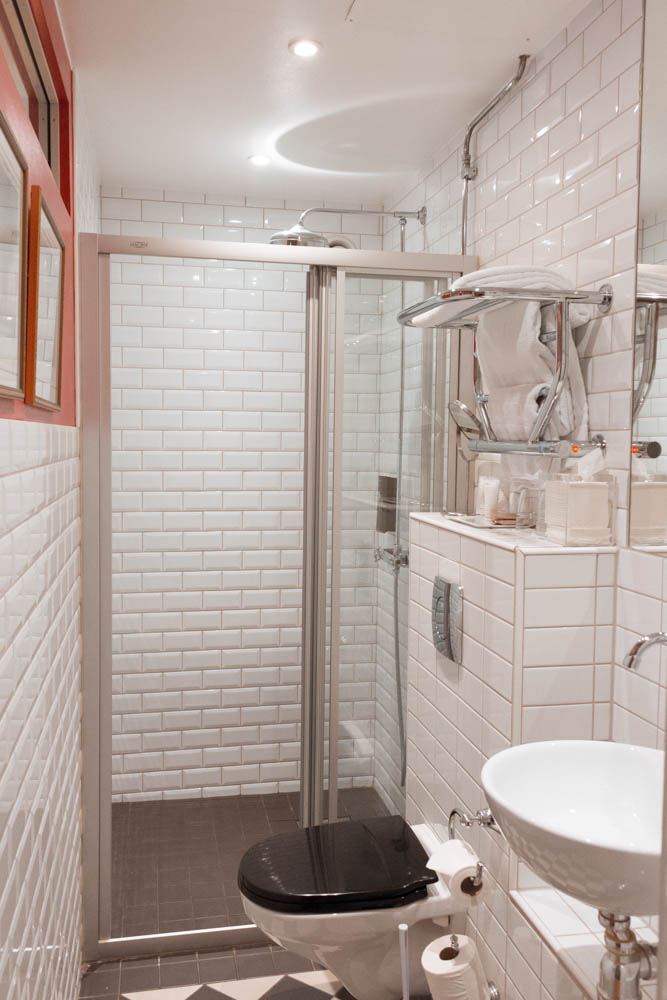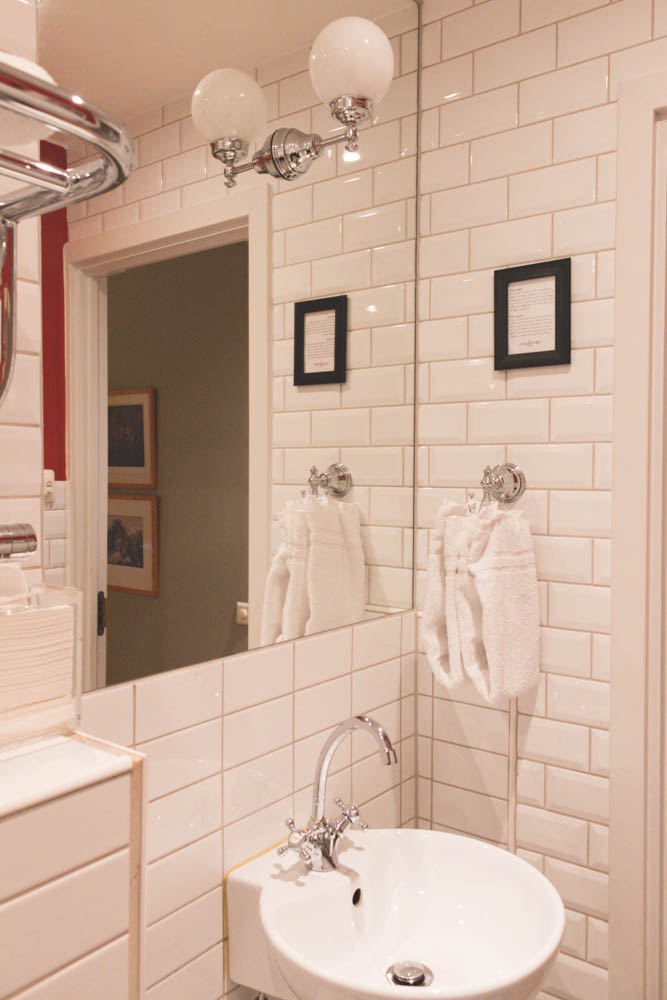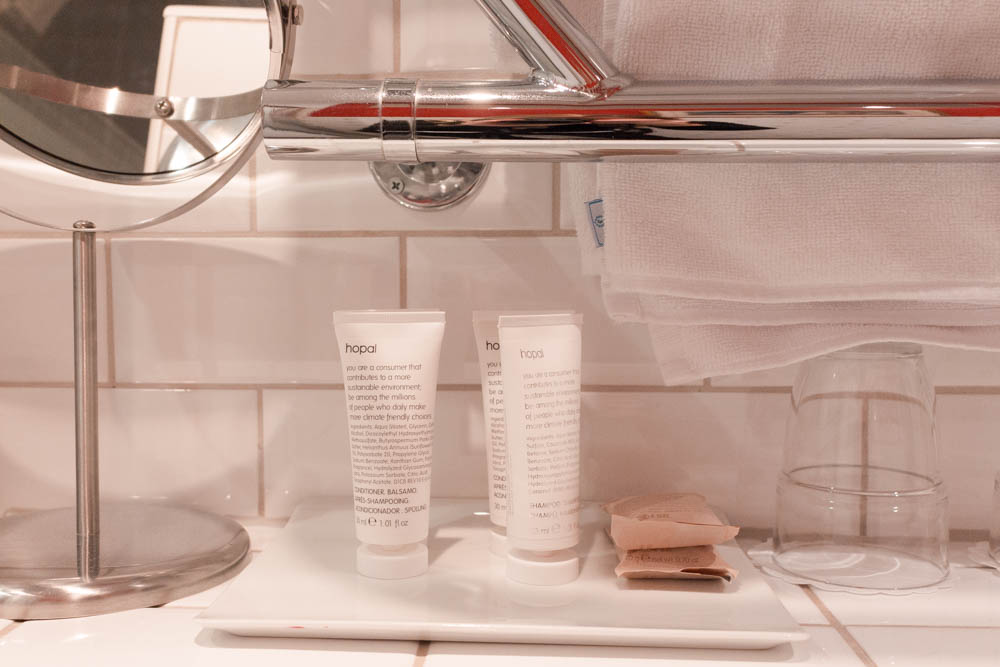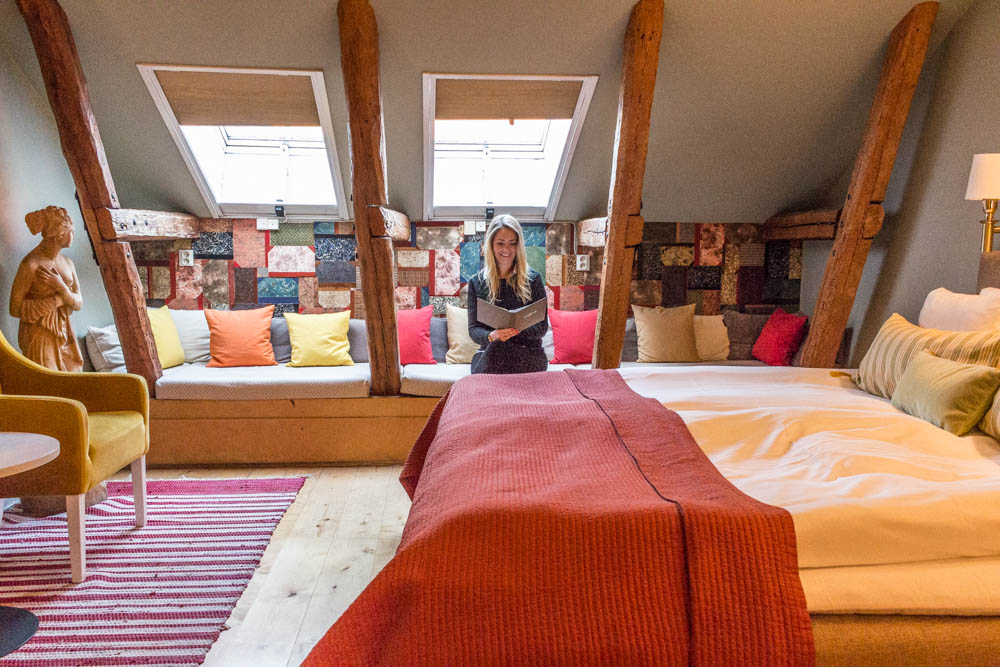 Loungearea
Just outside my hotel room there was a small lounge area I could sit to drink some coffee and read today's newspaper.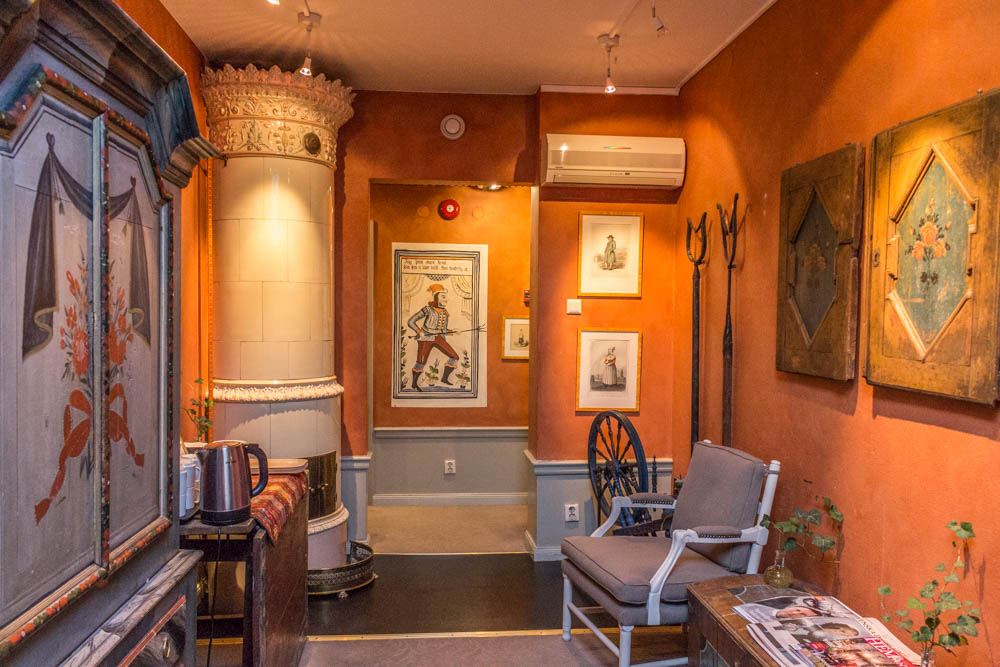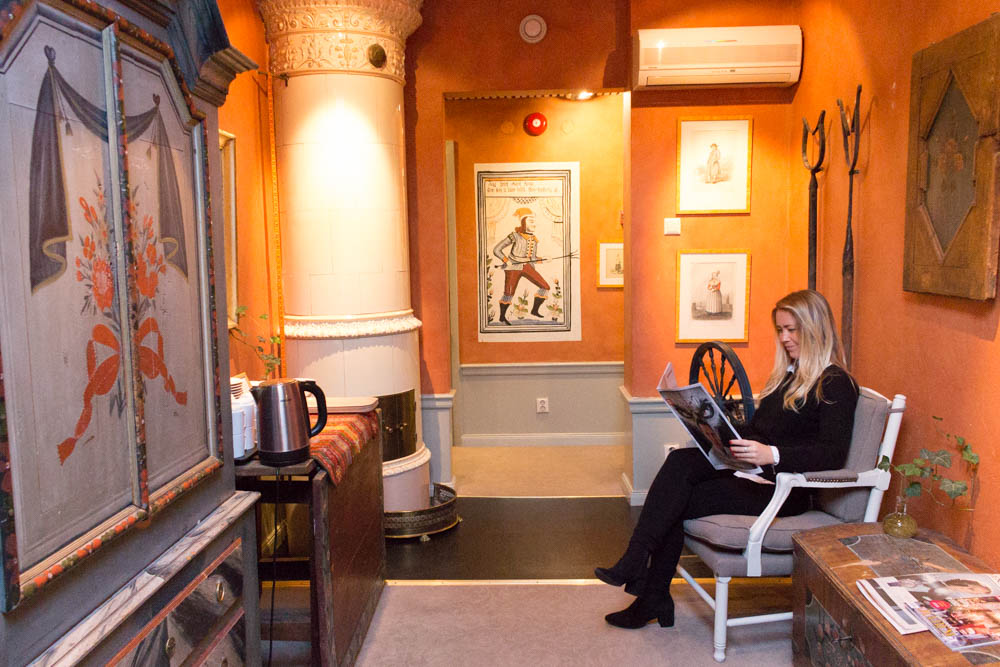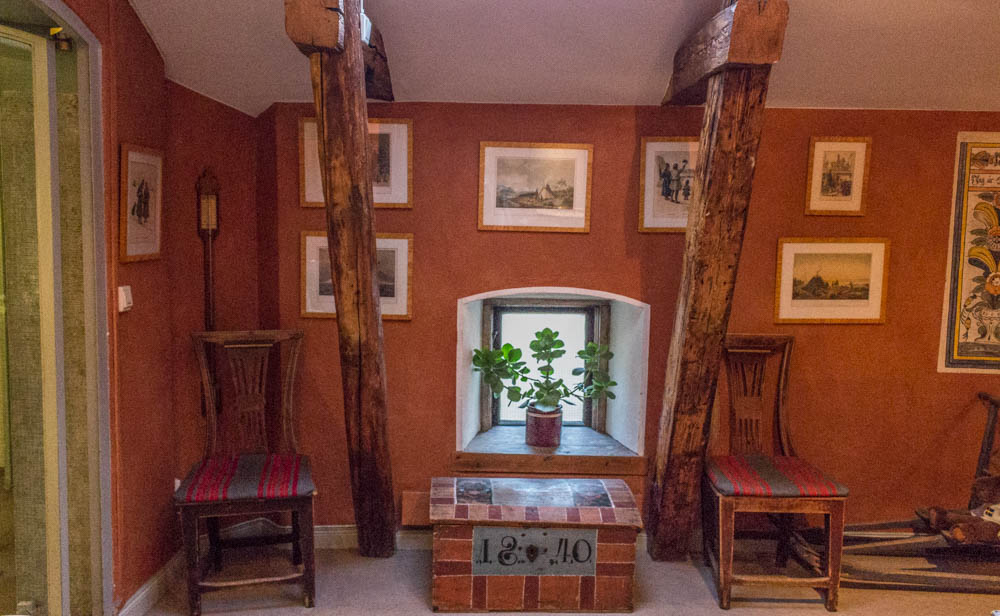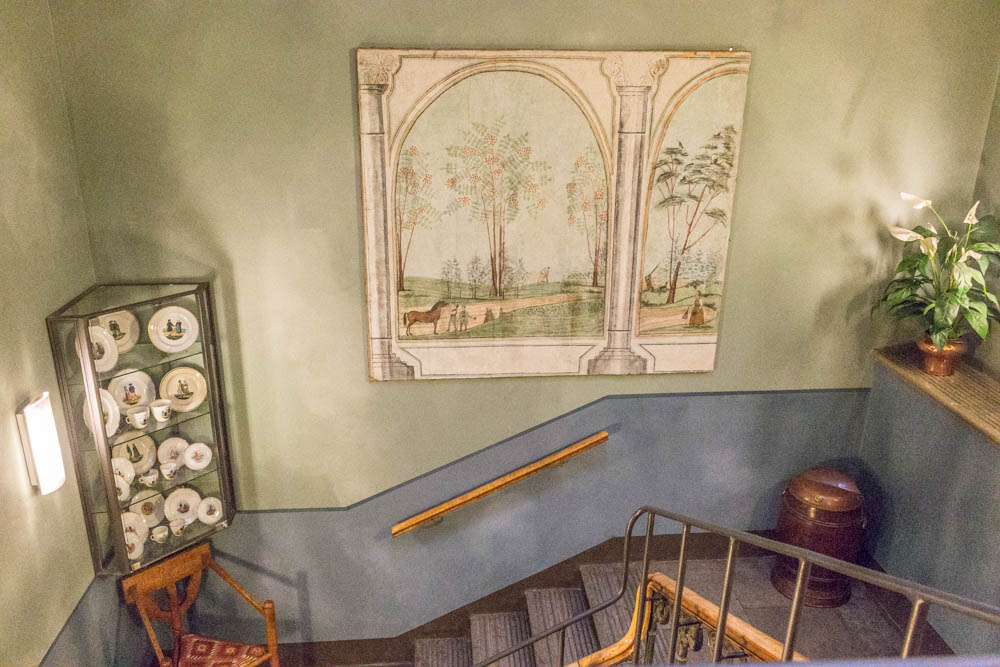 You find all the different rooms at Lady Hamilton hotel by clicking at this link here.
The prices
Staying at Lady Hamilton costs about 1000 -1700SEK / per night for the simpler rooms including breakfast and about 2500 SEK / per night for a double room including breakfast. If you want to stay in the double room I stayed in, it is called Lady Hamilton's superior room and costs about 3000 SEK / per night including breakfast. Breakfast is served in the dining room, the same dining room as Afternoon Tea is served.
Afternoon Tea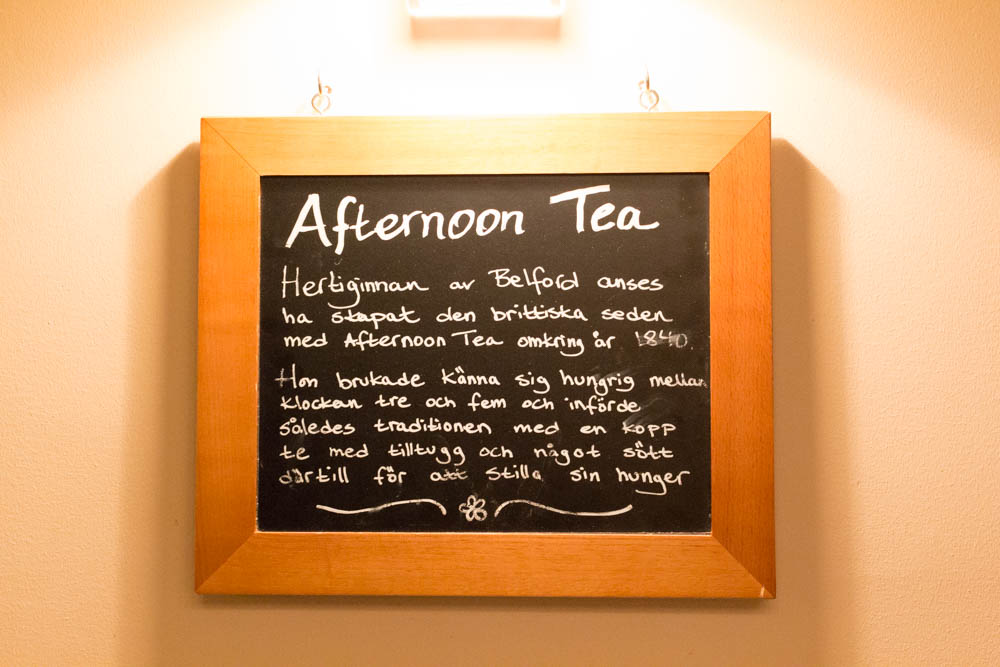 Lady Hamilton also offers Afternoon Tea where the buffet is served with two sessions a day every Saturday and Sunday between October and Easter: 12:30 to 14:30 and 15:00 to 17:00. The buffet is served in their homely dining room for up to 6 people. They also have the opportunity to book their chambre separee if you are more in the company for example babyshower or birthday celebrations.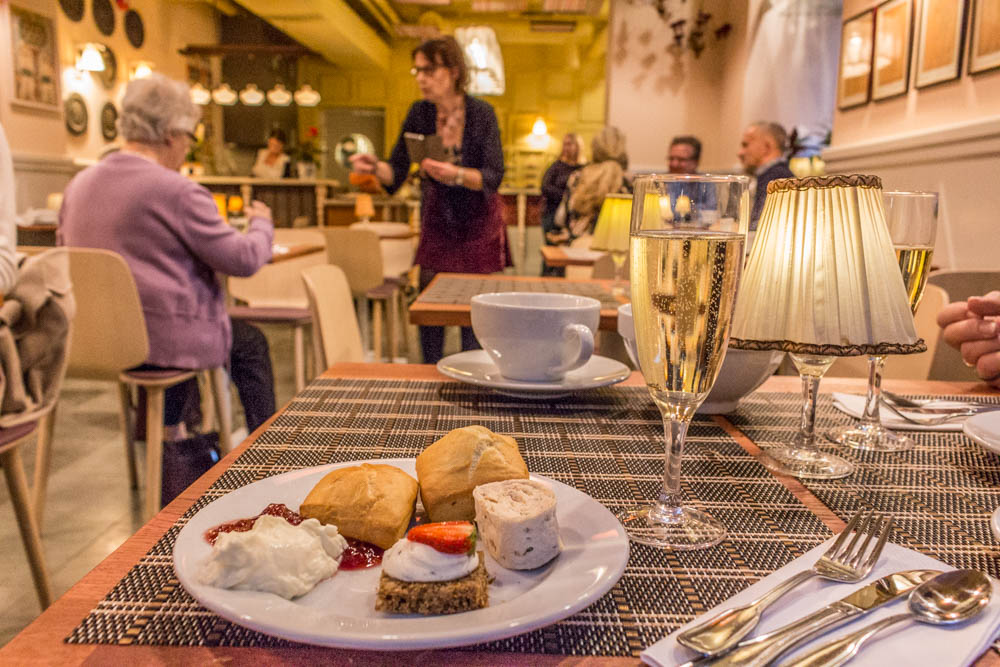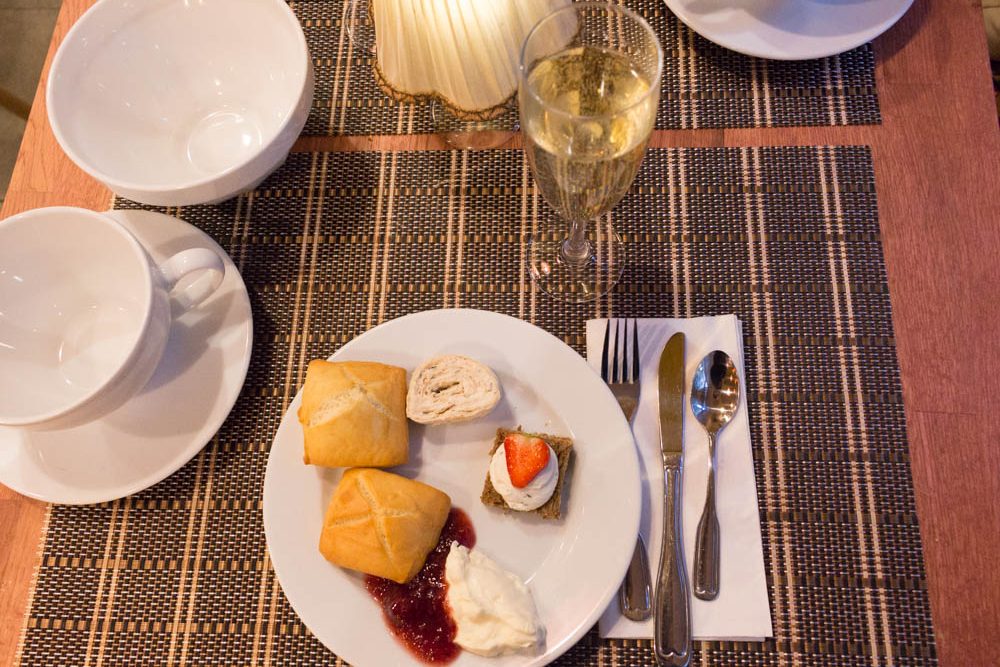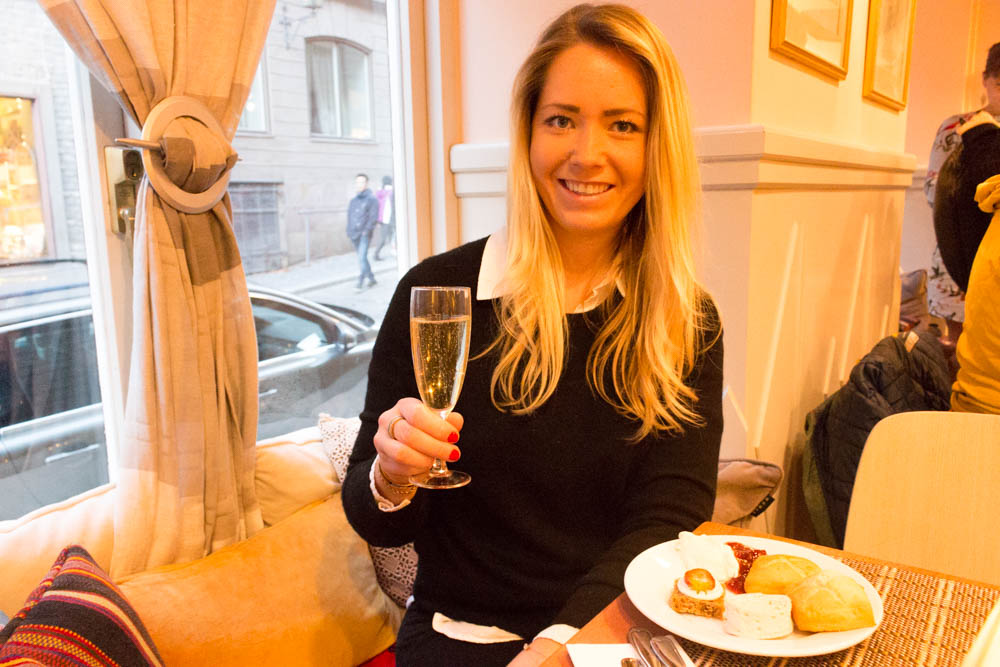 Pastry
There were small sandwiches made with cucumbers, salmon and brie cheese, and freshly sourced scones were served in classical style, with home-made marmalades and clotted cream. In addition, there were also lots of sweet pastries on their buffet which was really good! Besides all that, there were of course 7 different teas to choose from and also champagne for those who want. It was really incredibly cozy and really good to try Lady Hamilton's Afternoon Tea in the old town of Stockholm and I can really recommend coming here if you want to experience something out of the ordinary! 🙂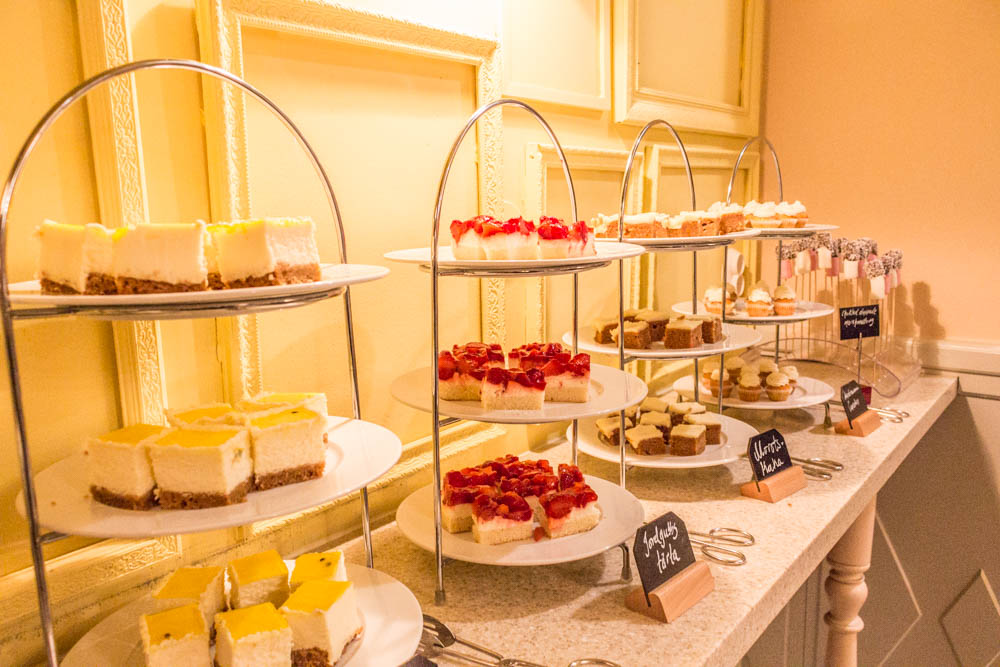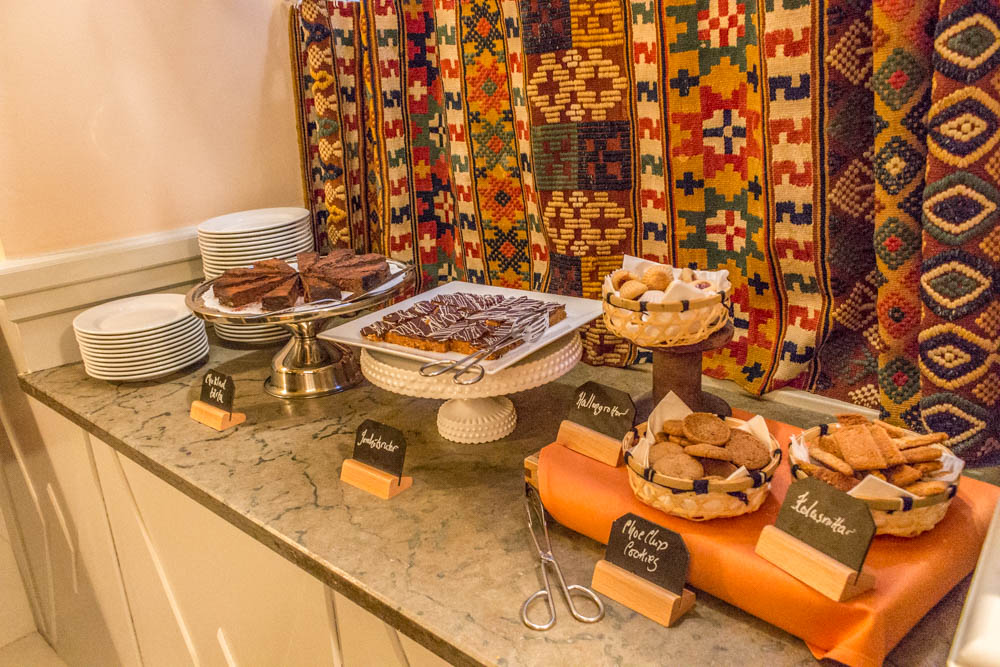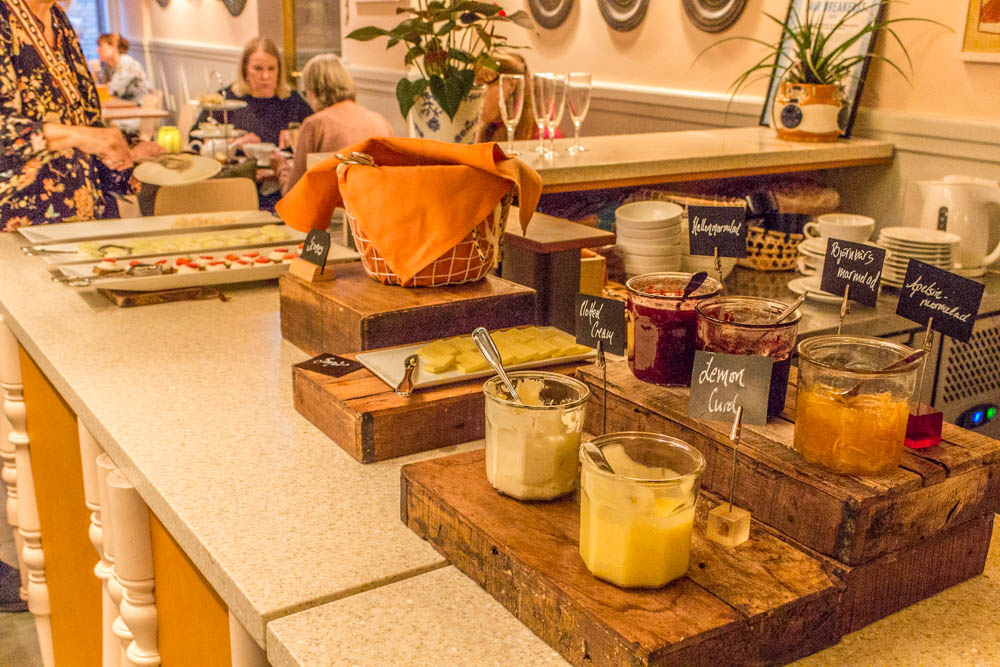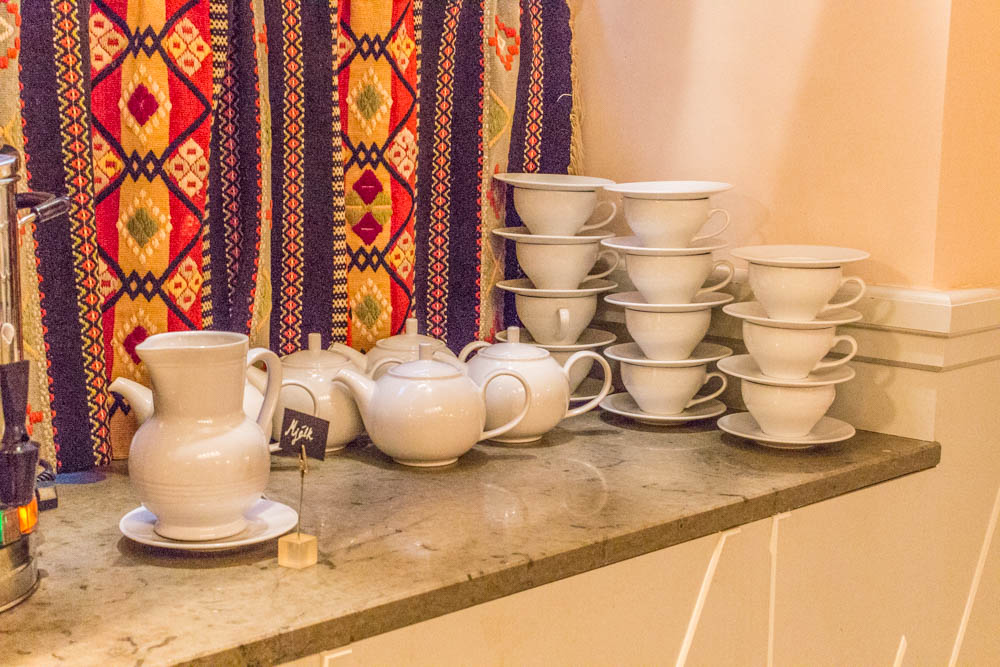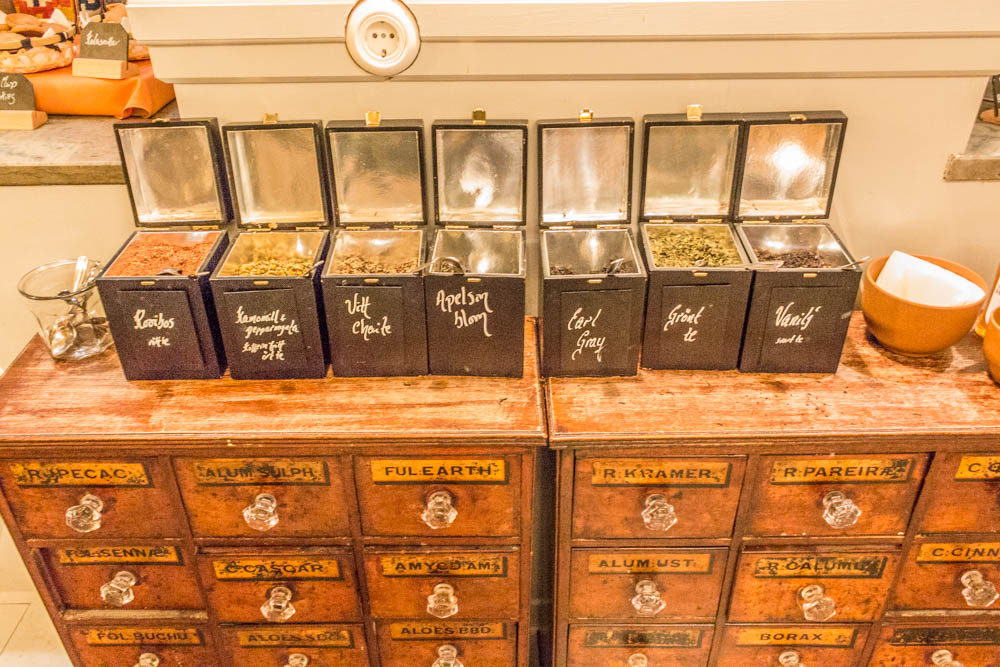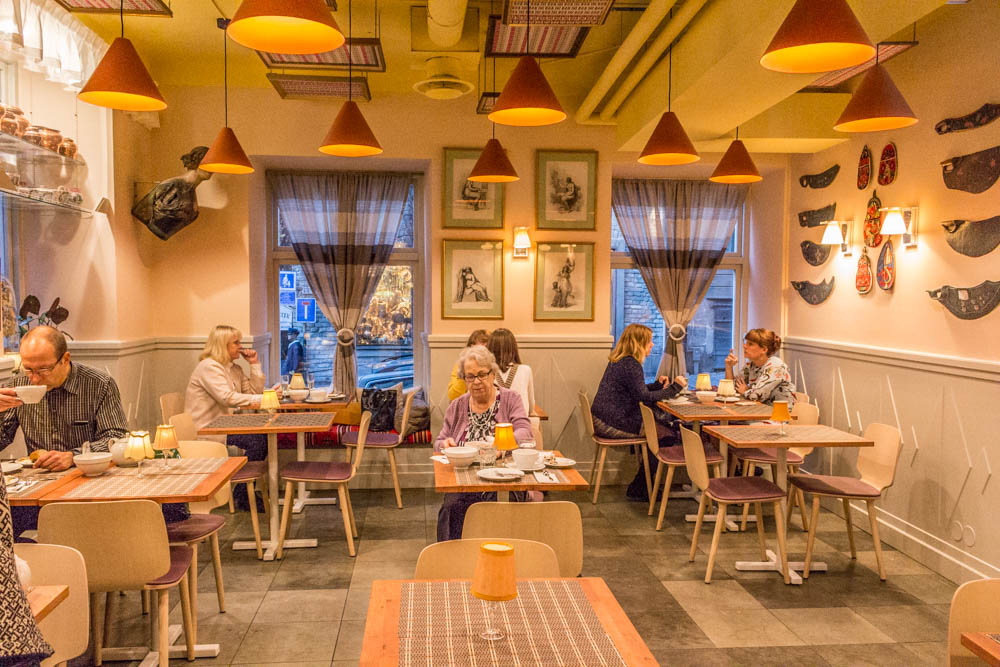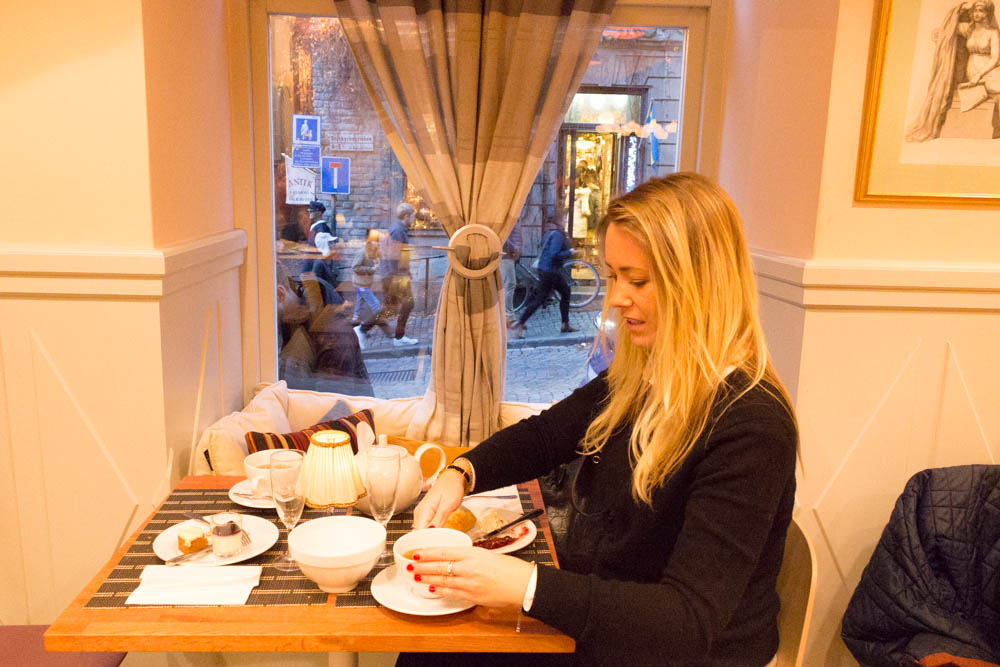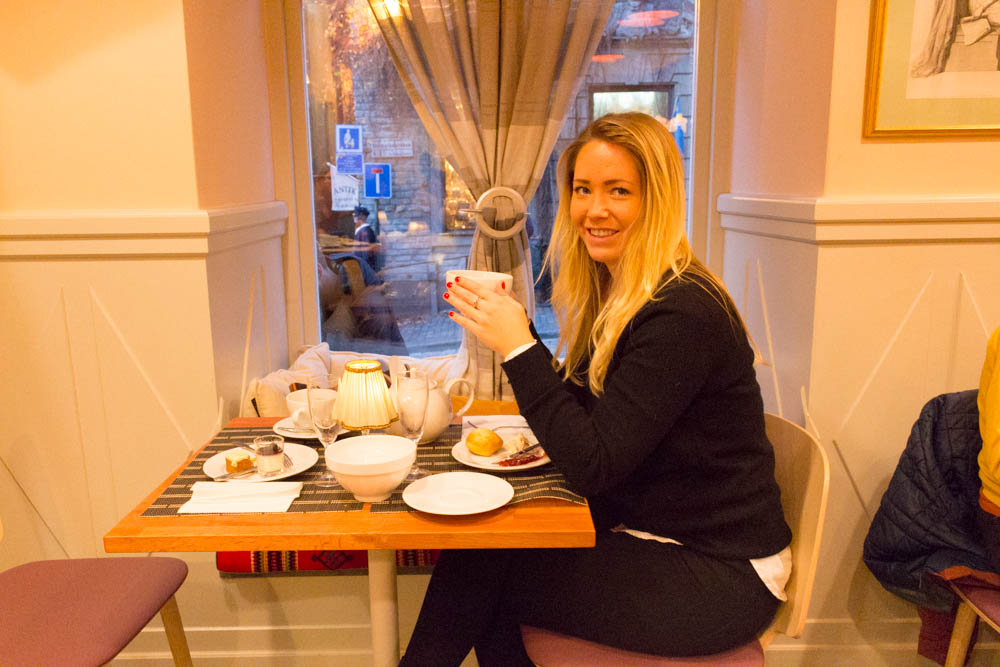 Prices
Afternoon Tea 279 SEK / person
Afternoon Tea with a glass of champagne 369 SEK / person
Afternoon Tea with a glass of non alcoholic cider 305 SEK / person
You can read more about Lady Hamiltons Afternoon Tea by clicking here.
Evaluation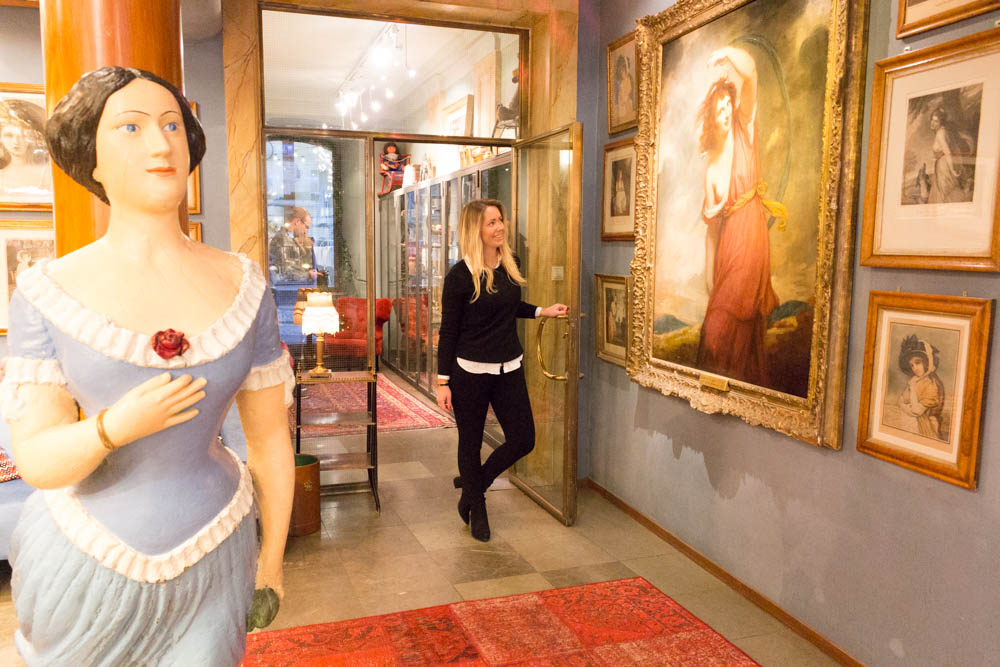 If you are looking for a boutique hotel in central Stockholm, you have found the right one! Lady Hamilton hotels in the old town are truly a cozy and charming hotel that doesn't resemble the "usual" hotels, which I like.
From entering the reception, all the way to the elevator and the hallways to your hotel room it is decorated with unique antiques from different landscapes in Sweden. I can really recommend to 100% to stay here for a cozy staycation at Lady Hamilton Hotel! (psst … the beds were the nicest i slept in!) 🙂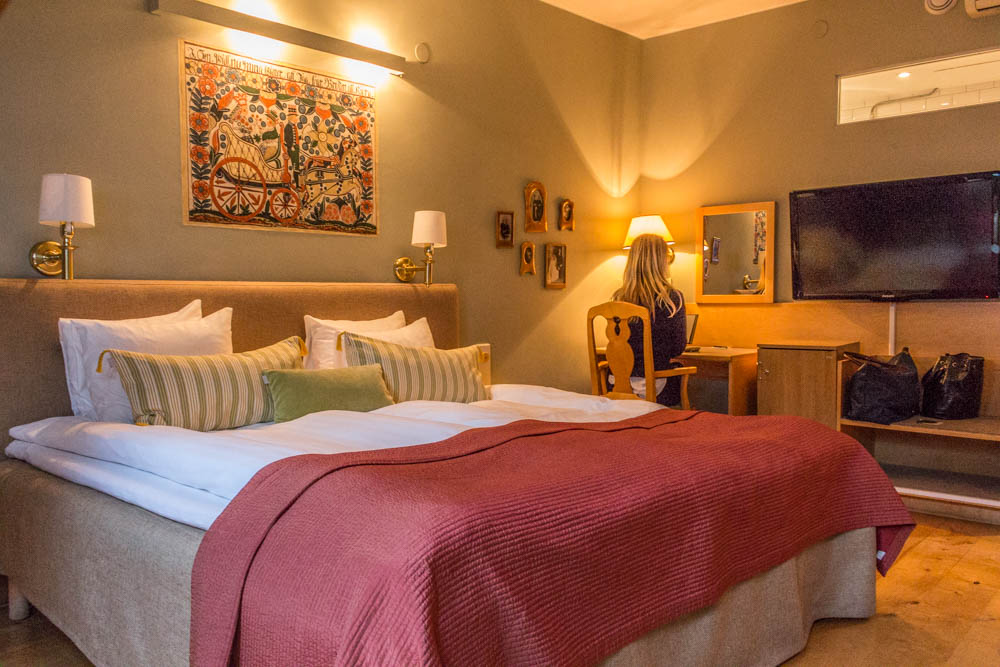 Have you stayed at the Lady Hamilton hotel in Stockholm, what did you think?
You can follow my adventure at Instagram here, Facebook here, Bloglovin here or sign up on my Youtube channel here! 
Happy Travels!
// Charlotte