It starts to spread like a fire and I'm not slow to catch on! It has become popular to write down 100 travel goals to achieve in life. I have made My own 100 Travel goals to reach in life and really hope that one day I will reach them, atleast most of these 100 Travel goals.
MY 100 TRAVEL GOALS TO REACH
The idea is not that you HAVE to do it but I feel and think it's fun to have written down my 100 Travel goals in my life that I want to achieve. It will be more fun to plan my future trips!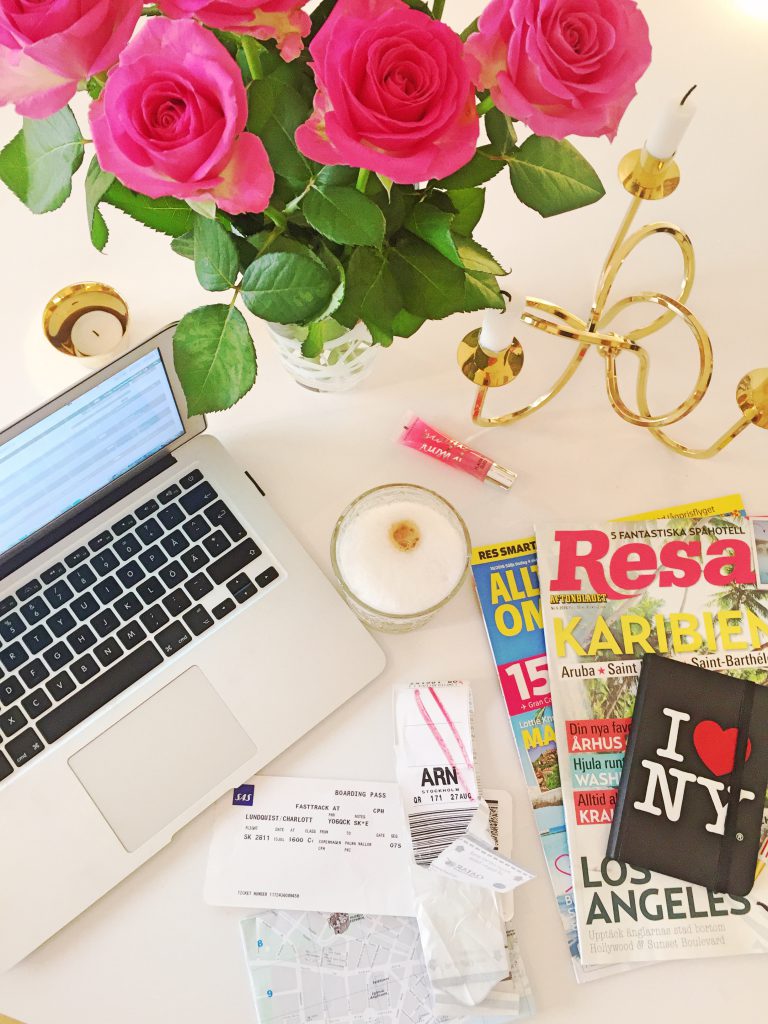 As I mentioned, there are many places I want to visit in the future. Thanks to that I have been working as a Flight Attendant, I have seen many destinations but has even more yet to experience! For every place I check off on my list, I find three new destinations I want to visit.
This is My #100 Travel goals to Reach in Life:
No. 1 – 10
1. See the Northern Lights
2. Swim with dolphins
3. See Formula 1 (a dream would be in Monaco)
4. Fly Hot air balloon in Cappadocia
5. Swim with flamingos in Aruba
6. Experience Macchu Picchu
7. See the Leaning Tower of Pisa
8. Chichen Itza, Mexico
9. See the airplanes landing at Maho Beach in St. Marteen
10. Hobbit village in New Zealand
No. 11 – 20
11. Bath in hot springs on Iceland
12. Dive in the Great Barrier Reef in Australia
13. Stay at the Ice Hotel in Jukkasjarvi, Sweden
14. Swim in the Blue Lagoon in Malta
15. See orangutans in Borneo
16. Explore Viktoriafalls
17. Safari in Kenya
18. The Big Mosque in Abu Dhabi
19. See pandas in Chengdu
20. The Panama canal
No. 21 – 30
21. Stay at the Hotel Du Cap Eden Roc in Cote Azur, France
22. Visit vineyards in the Champagne district of France
23. Go on a romantic weekend to Venice
24. Go to Charlottetown in Canada, just because my name is Charlotte
25. Get Engaged on a beach on Hawaii
26. Going on honeymoon to Bora Bora
27. See the Carnival in Rio
28. Visiting the Taj Mahal
29. Walk on the Beach Whitsunday Island in Australia
30. Fly over the large hole in Belize
No. 31 – 40
31. See the world's largest Buddha statue in stone in China
32. Stay on a weekend at a castle
33. Stand on the Red Square in Moscow and take a selfie
34. Swim in an oasis in the Samoa Islands
35. Discovering Niagara Falls
36. Sitting at the tip of Trolltunga in Norway
37. Celebrate my birthday in a new destination every year, for example Tuscany, San Fransisco, Santorini
38. See images of Abraham Lincoln, Thomas Jefferson, Theodore Roosevelt and George Washington at Mount Rushmore, USA
39. Making a roadtrip in the US
40. Going on the Amazon River in South America
No. 41 – 50
41. Going on a big boat cruise in the Caribbean ocean
42. Walk the Haiku, Hawaii stairs (stairs to heaven)
43. Visit a "Heart Island"
44. Iguazu Falls, Argentina / Brazil
45. See the limestone cliffs of Australia (The Twelve Apostles)
46. See Maya city of Tikal, Guatemala
47. Hanging out with the giant tortoises on Galapogs Islands in Ecuador
48. Visit all European capitals
49. Take time off and travel the world for 1 year
50. Explore all of the 7 wonders of the world
No. 51 – 60
51. Skiing in Austria
52. Skiing in Aspen
52. Visit 100 countries (I Have visited 51 countries so far)
53. Flying with all the world's Top 10 Best Airlines
54. Stay in a bungalow in the Maldives
55. Explore The midnight sun in Sweden
56. Hike the Inca Trail
57. Play golf at the world's top 10 golf courses
58. See Polar bears in Svalbard
59. Flying a private jet
60. Visit a outdoor bath in Budapest
No. 61 – 70
61. Riding Icelandic horses
62. Visit the Easter Island in the Pacific
63. View Horseshoe Bend in Grand Canyon
64. Take a volcano tour on Iceland
65. Safari in Botswana
66. Getting as close as you get the Hollywood sign in Los Angeles
67. Visiting Yellowstone National Park
68. Visit Yosemite National Park
69. Travel in First class!
70. Flying helicopter anywhere in the world
No. 71 – 80
71. Ride Six Flags rollercoaster in the United States
72. Having visited all the continents
73. Moving abroad indefinitely
74. Celebrate Christmas Eve on one of the world's most beautiful beaches
75. Experiencing the New Year in Dubai
76. Ride along the Trans-Siberian Railway
77. Stay in a suite in a 5 star hotel
78. Visit all the states in the US
79. Parachute
80. Fly paragliding in New Zealand
No. 81 – 90
81. Experiencing the sunset in Santorini
82. Take a swim in the world's largest swimming pool in Chile
83. Swim with pigs in the Bahamas
84. Celebrate St. Patrick's Day in Dublin
85. Fly Airplane that goes on water
86. Afford to travel one weekend every month rest of my life
87. Celebrate New Year in Sydney
88. Visit Zakynthos shripwreck on Navagio Beach in Greece
89. Stay one night at Marina Bay Sands hotel and swim in their infinity pool
90. Stay at Bali´s Best 5 star hotel with infinitypool
No. 91 – 100
91. Explore Marrakech in Marocco
92. Do a Europe Roadtrip
93. See the most colorful place in the world- Cinque Terre
94. Stay at Costa Verde Hotel in Costa Rica (You stay in a vintage Airplane from 1965 Boeing 727)
95. See Gorillas in Uganda
96. Travel to Antarctic
97. Take a photo in front of an old car in Cuba
98. Swim on the beach at Boracay
99. Explore El Nido in Palawan and do "island jumping"
100. Stay at Copacabana hotel at the beach in Rio, Brazil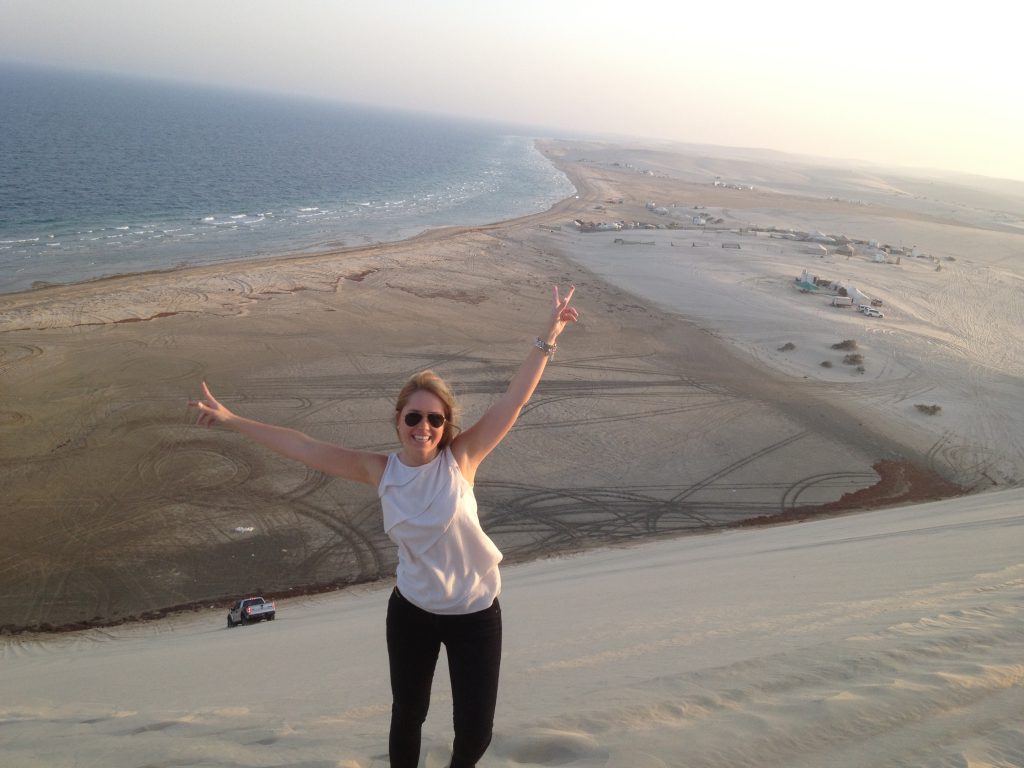 How does your 100 Travel goals look like? Is it like mine or totally different? Read another blog about travel goals here. 
Have a safe flight!
/ Charlotte