My best travel tips for what to see, do, eat and stay in Canggu, Bali
Canggu (pronounced changgoo) is perhaps the most relaxed and loveliest area located on west coast of Bali, not to say the most popular area in general of Bali. EVERYONE wants to go here and I understand why! This is the best surf area for all surf lovers. If you are going to Bali for surfing, this is the place to be settled, for sure! The beach here has optimal waves for surf but don't worry, even if you are not surfing (like me) it is just as good to hang out here anyway 🙂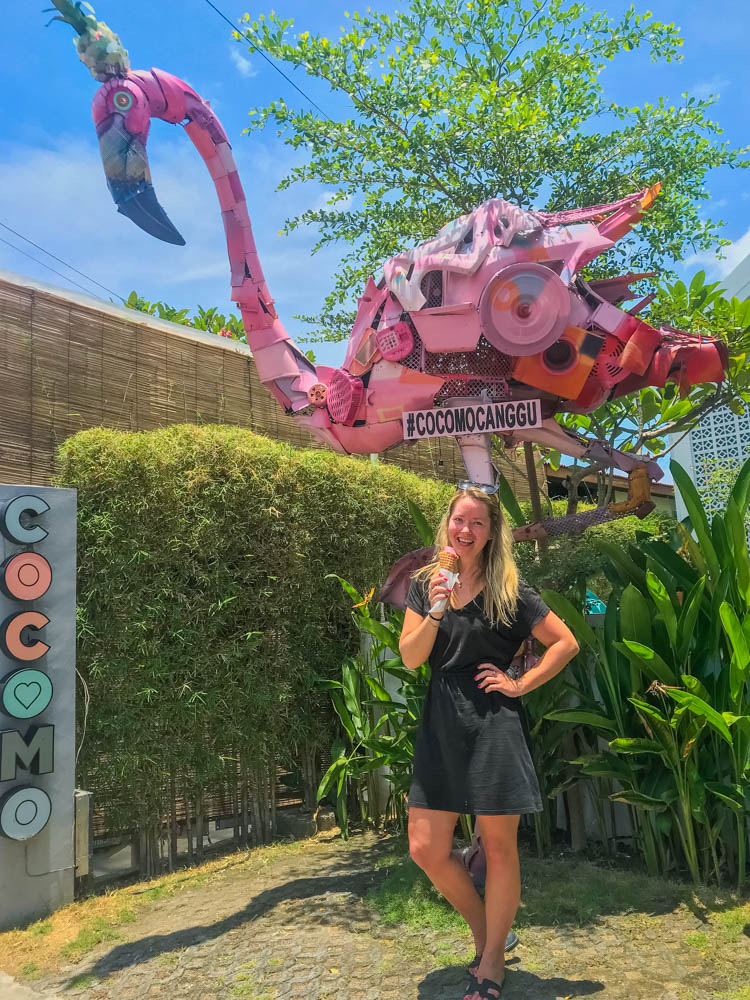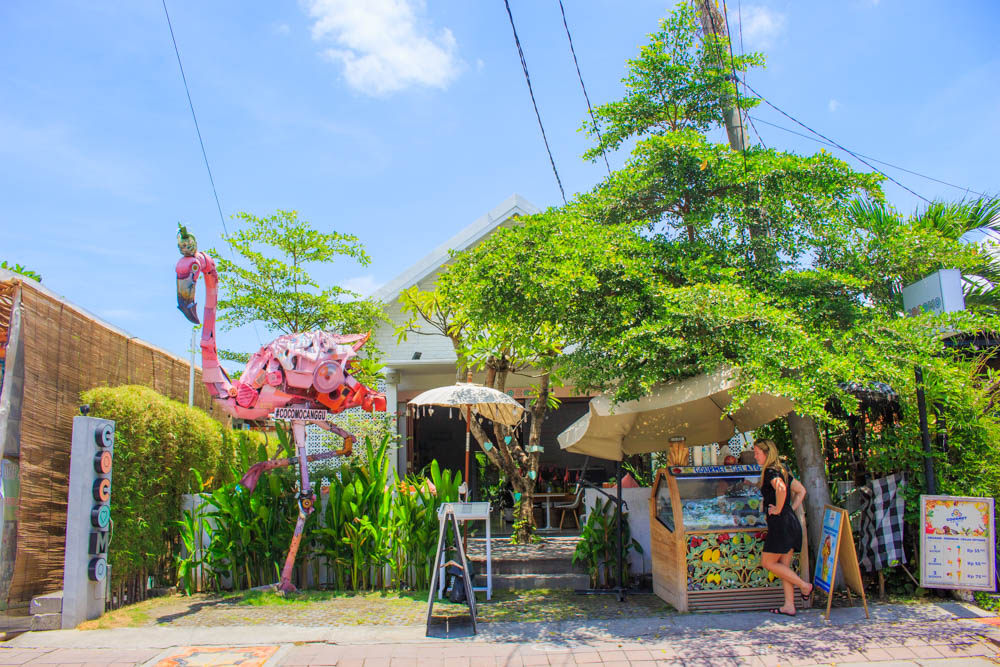 Canggu
Canggu is a very nice area but you really have to rent at scooter, I mean REALLY rent a scooter. It is almost a MUST to do when you are here. In Canggu you don't walk in the same way as in Seminyak but it is definitely worth renting a scooter and driving around in Canggu. Here are so many nice lunch places and lovely beach clubs that are the most important to visit, as is the whole atmosphere here very relaxed, something I appreciated very much! 🙂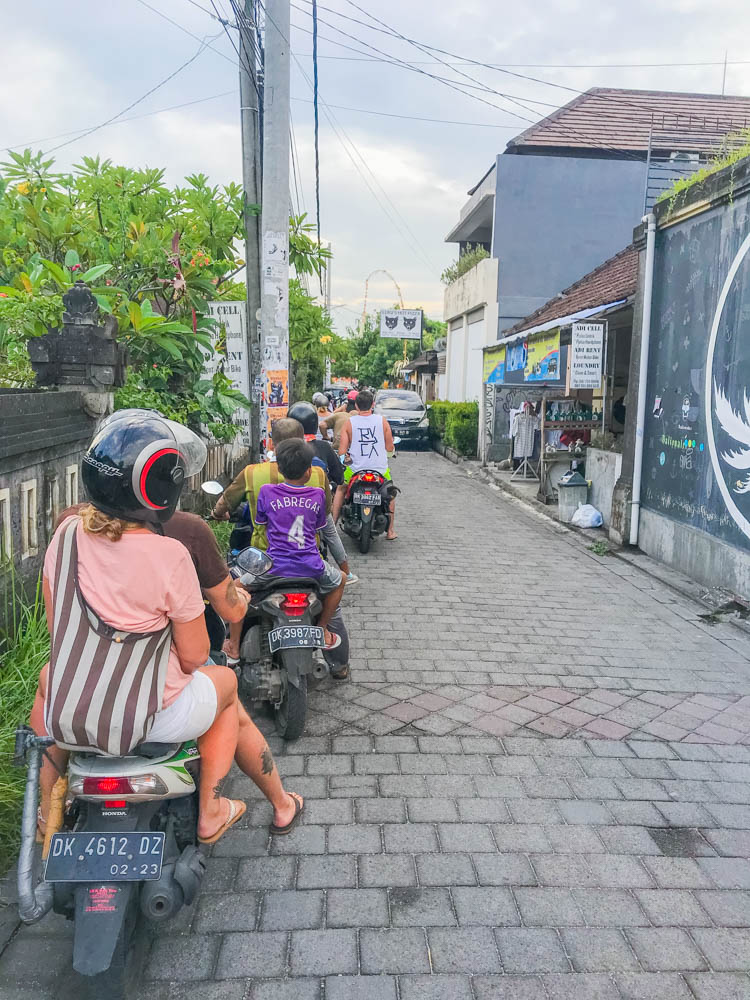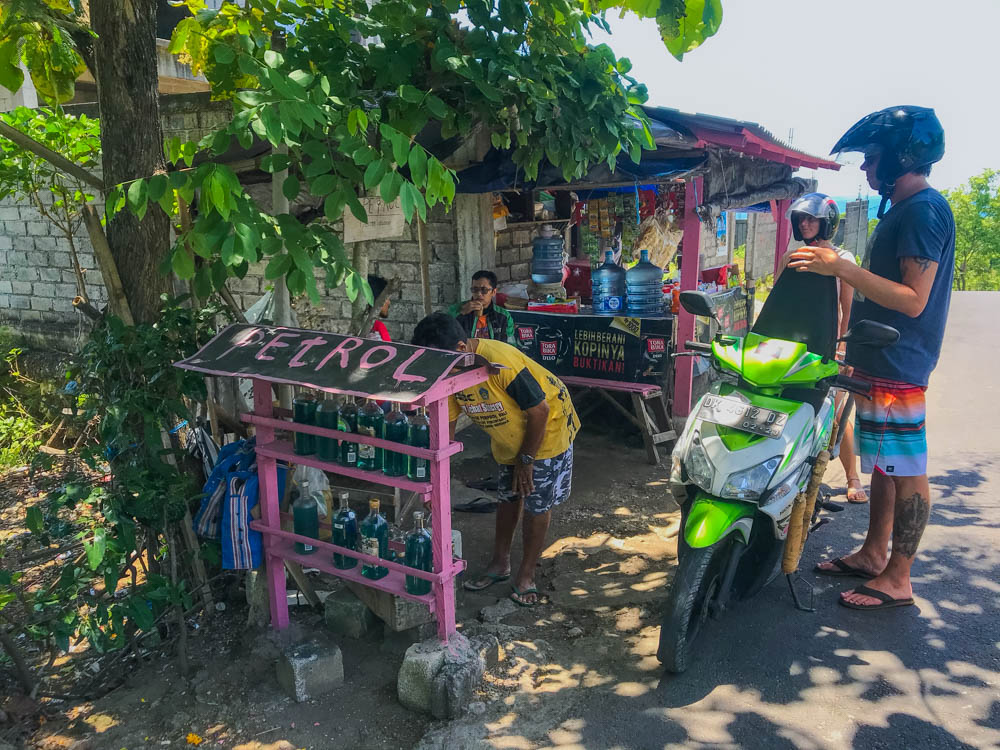 Surf hang in Canggu
I have to say that I was pleasantly surprised by Canggu, it is really a nice area and I wish I could have stayed longer here. I will definitely go back to Canggu next time I travel to Bali as the whole area was amazing and here are many tourists and expats staying for a longer time in Bali. Canggu is growing a lot and is expanding a lot with new restaurants, bars, cafes and beach clubs all the time.
Some tips for Canggu
La brisa beach club for sunset
Surfers hotel to stay at
Old man's restaurant for lunch
La Brisa
If you are in Canggu there are some things I really recommend doing here. La Brisa beach club is a must for amazingly beautiful sunset. It is super cozy atmosphere here and you can even have dinner here, but be sure to be here on time! It quickly becomes full as it is relatively newly opened and a popular place. This became my favorite spot in Canggu! 🙂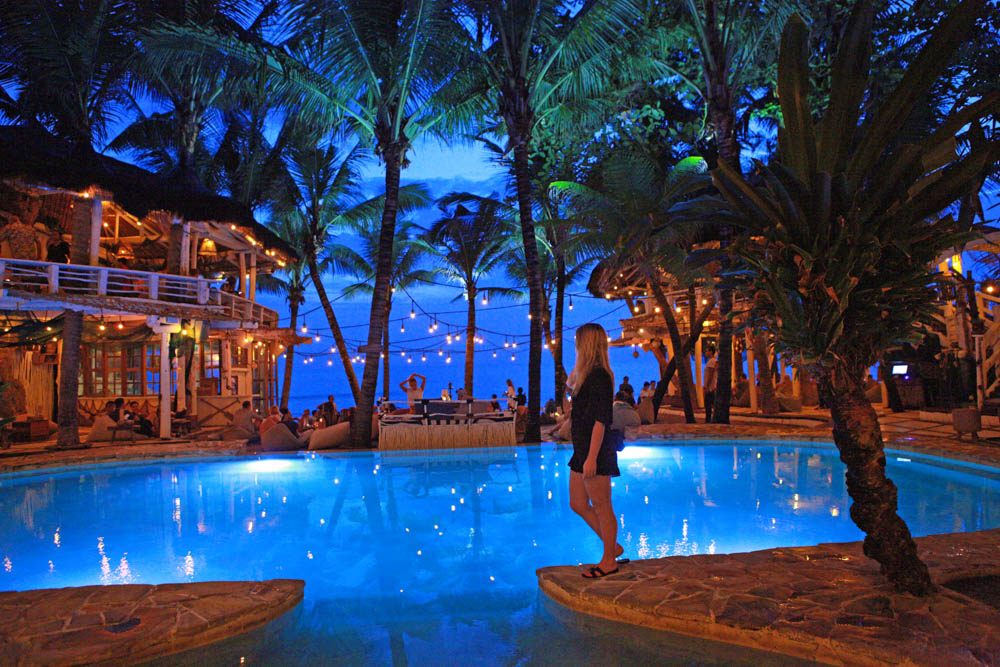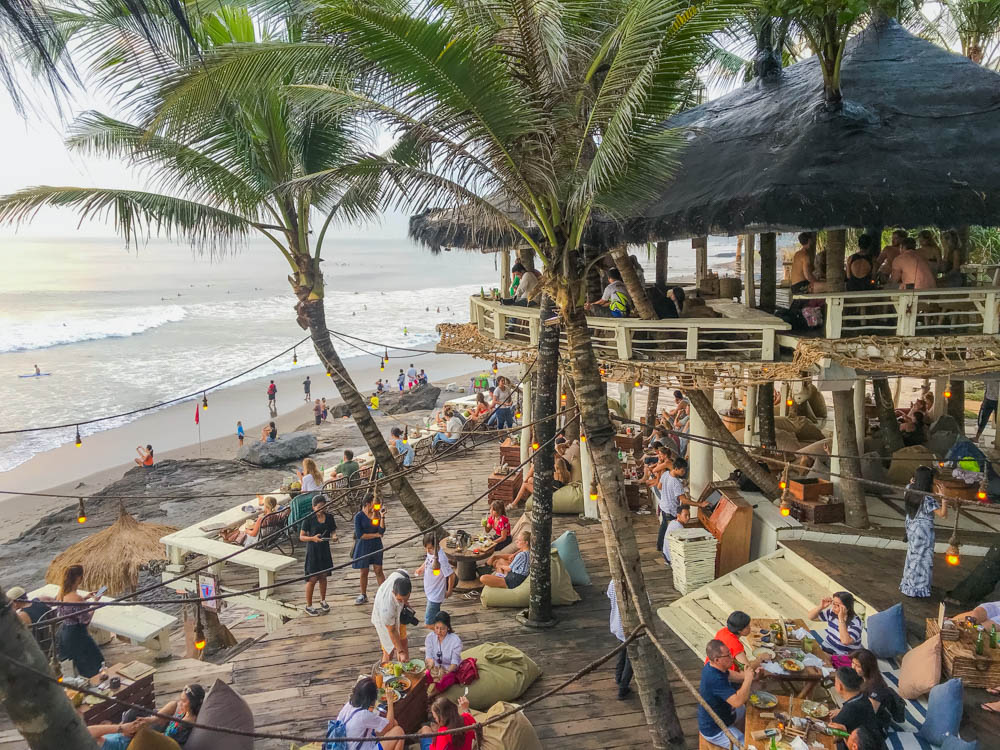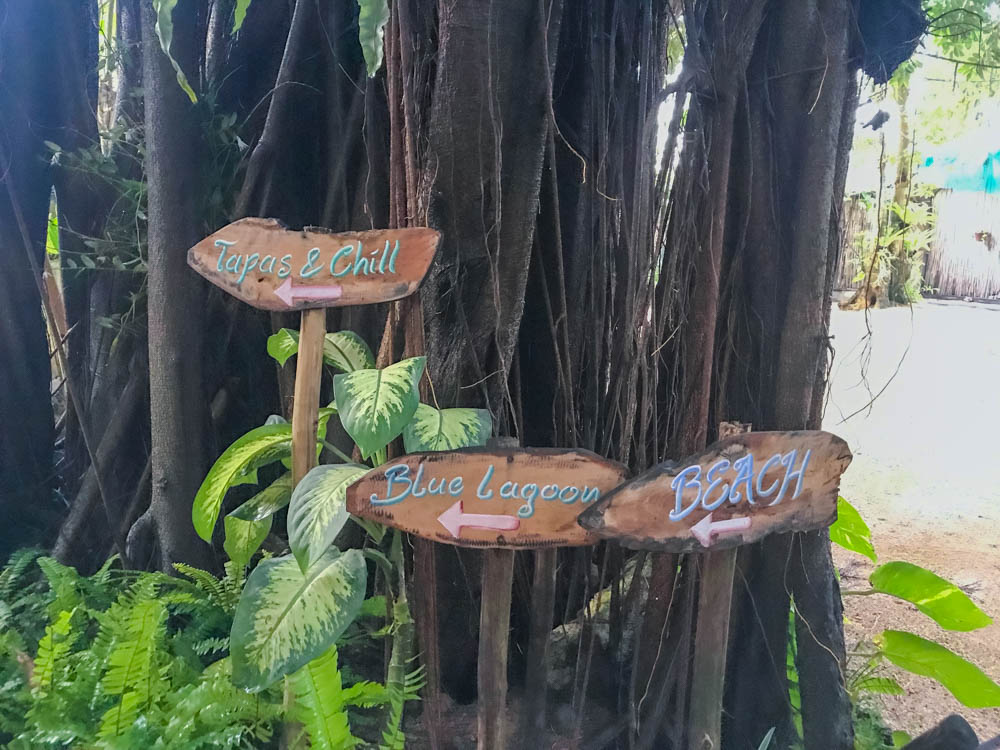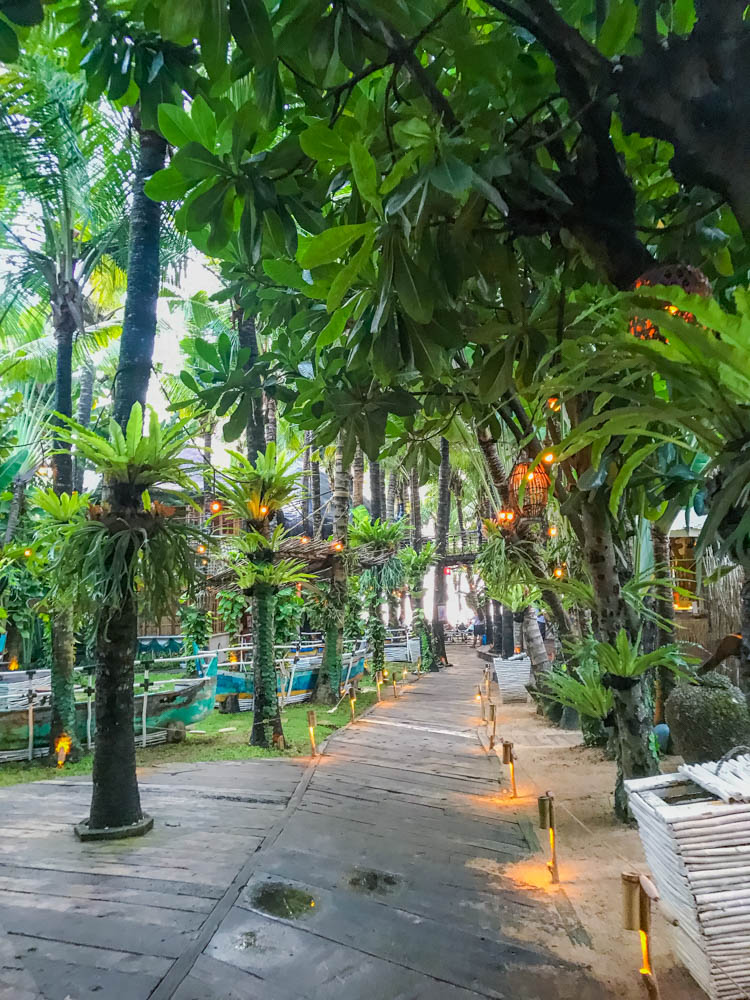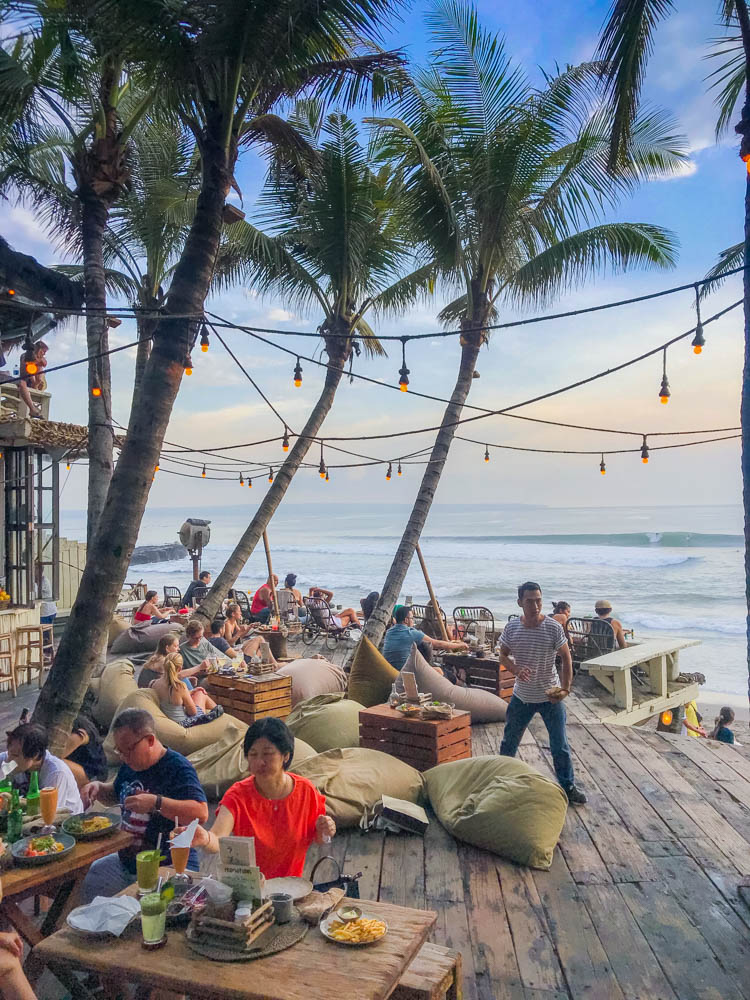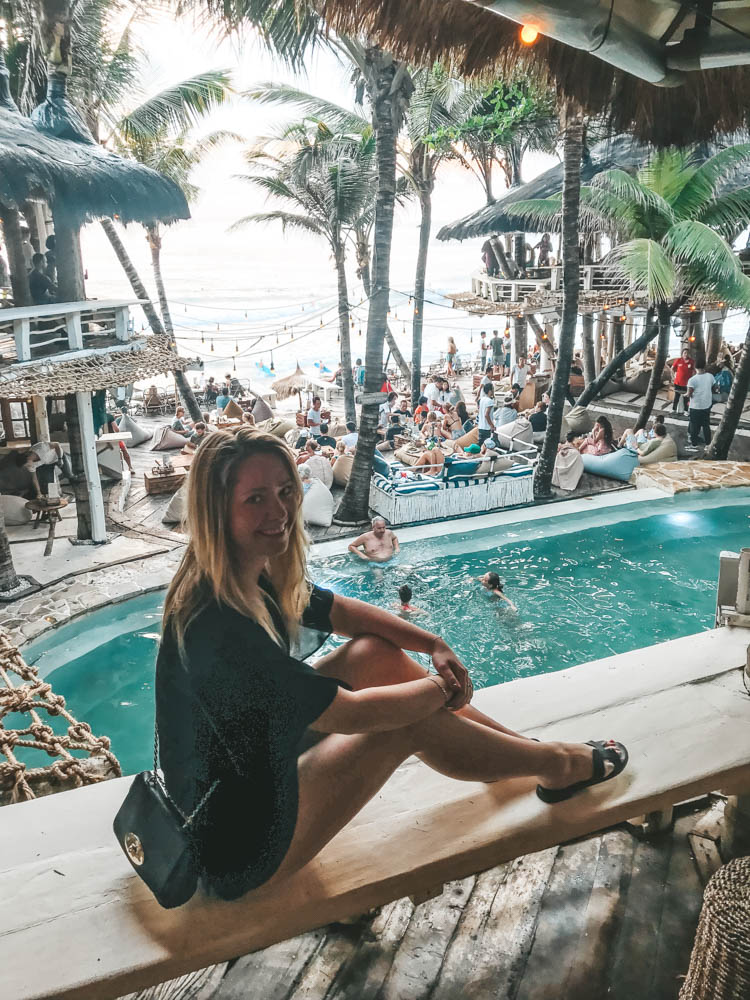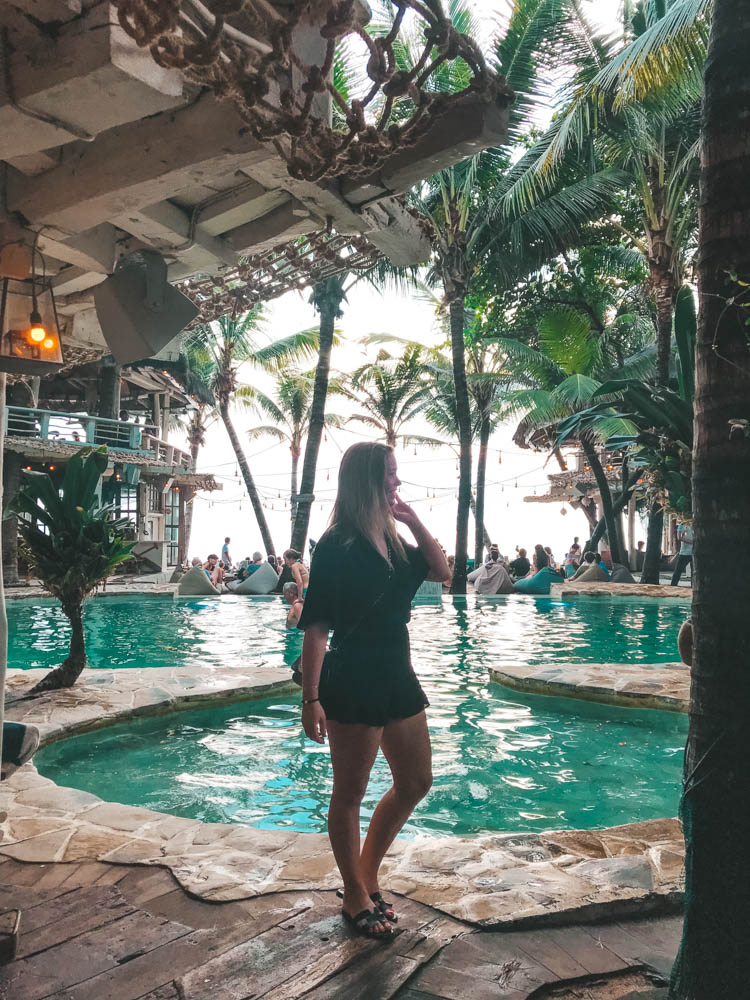 Koa D´Surfer hotel
I stayed at a really nice surf hotel called Koa D´Surfer hotel, which is only 5 minutes walking distance to the beach in Canggu. It costs about 35 Euro / night including breakfast and has a lovely rooftop pool with bar for both lunch, snacks and dinner for anyone who wants. I really liked this hotel but you need to have a scooter if you are going to stay here to get around in Canggu.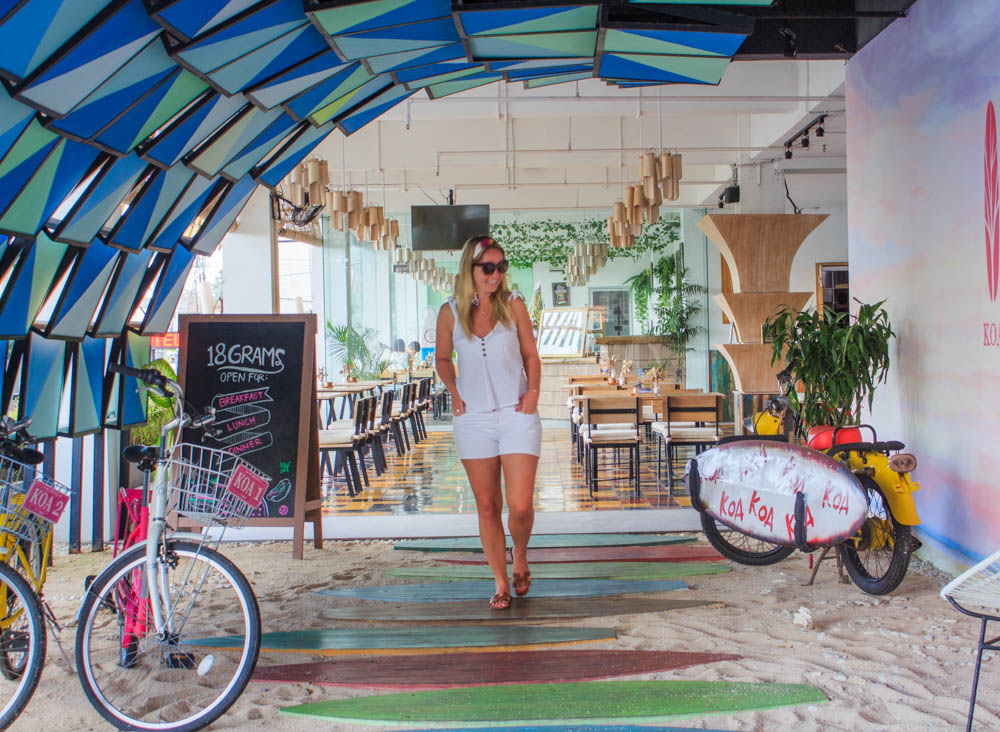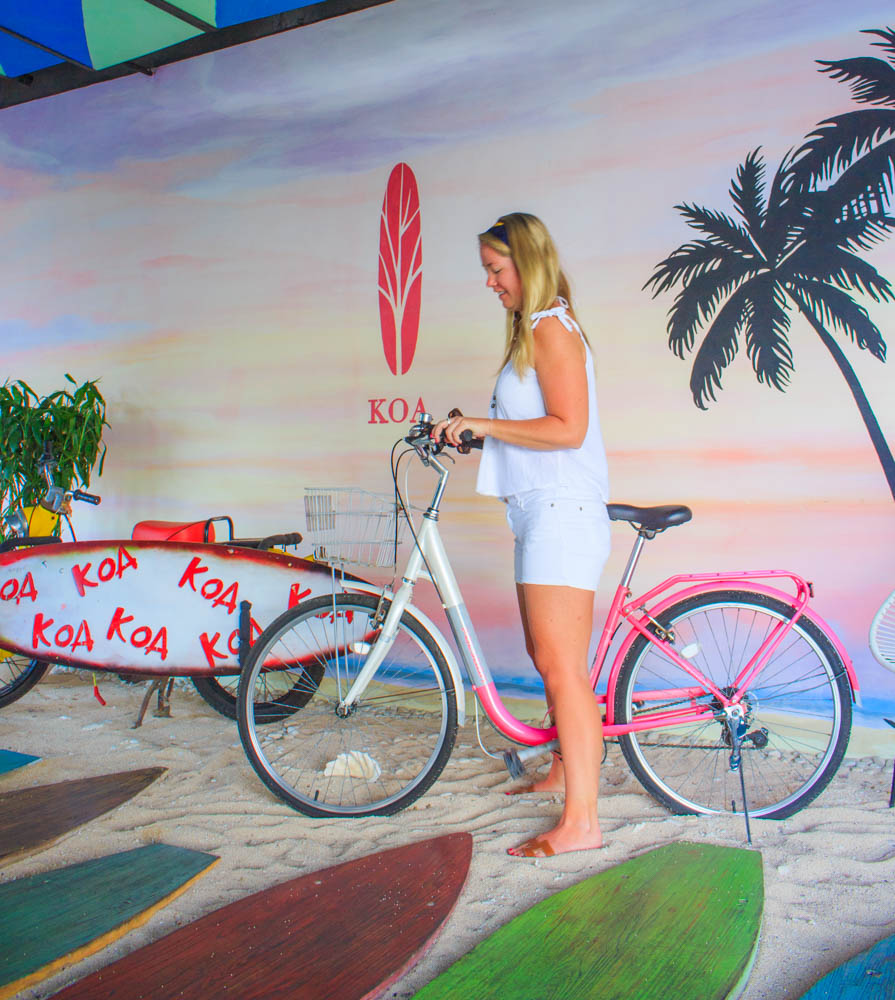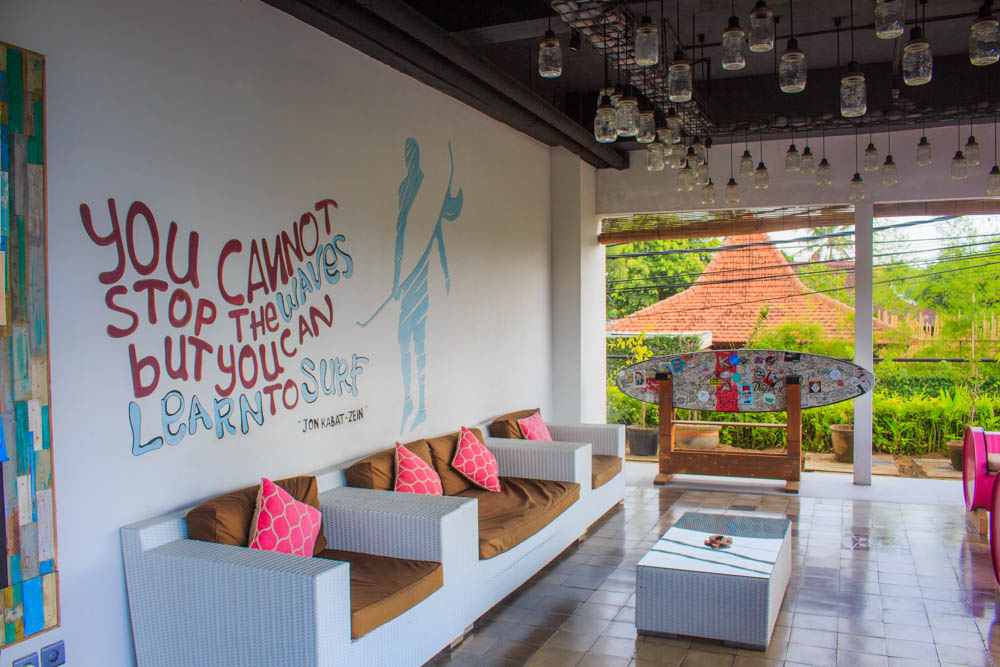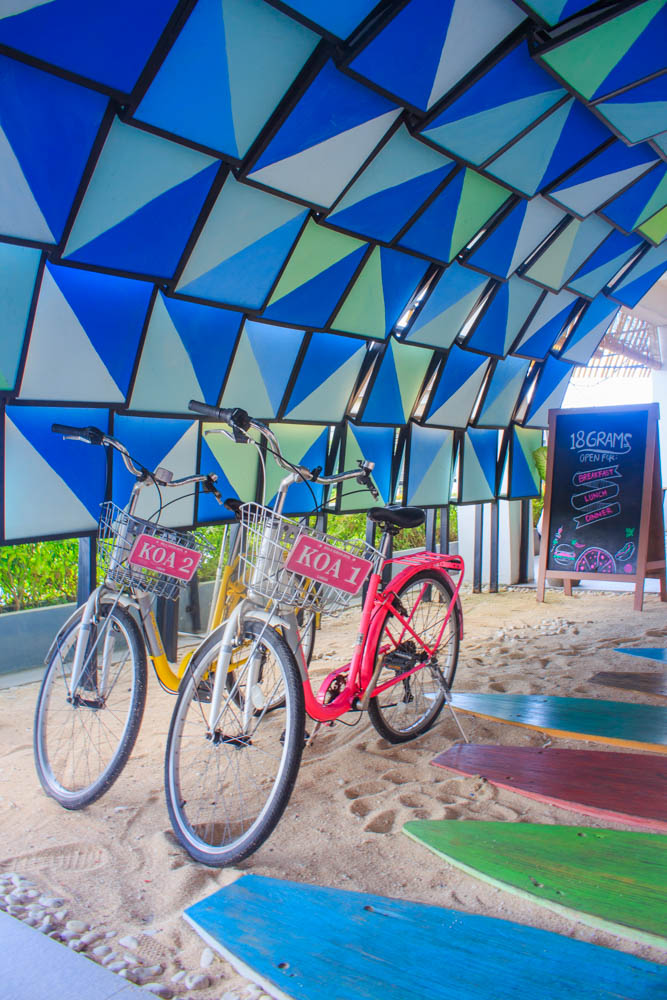 Other hotel tips in Canggu
If you want to stay at a more luxurious and nicer hotel in Canggu I can recommend:
COMO Uma Canggu
Hotel Tugu
The Slow Canggu
Old man's Canggu
Old man's restaurant is the first and thus oldest restaurant located right on the shore of Canggu. From here you have a view of the entire beach and everyone who is surfing. Cozy restaurant with an open space and a lot of space for many people and it is also very instagram friendly 🙂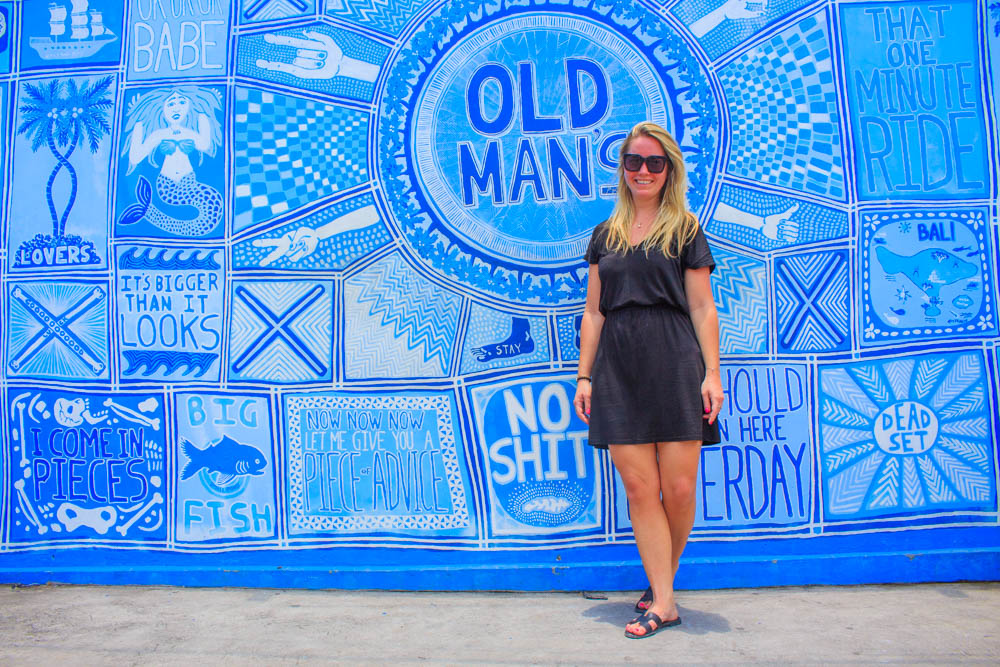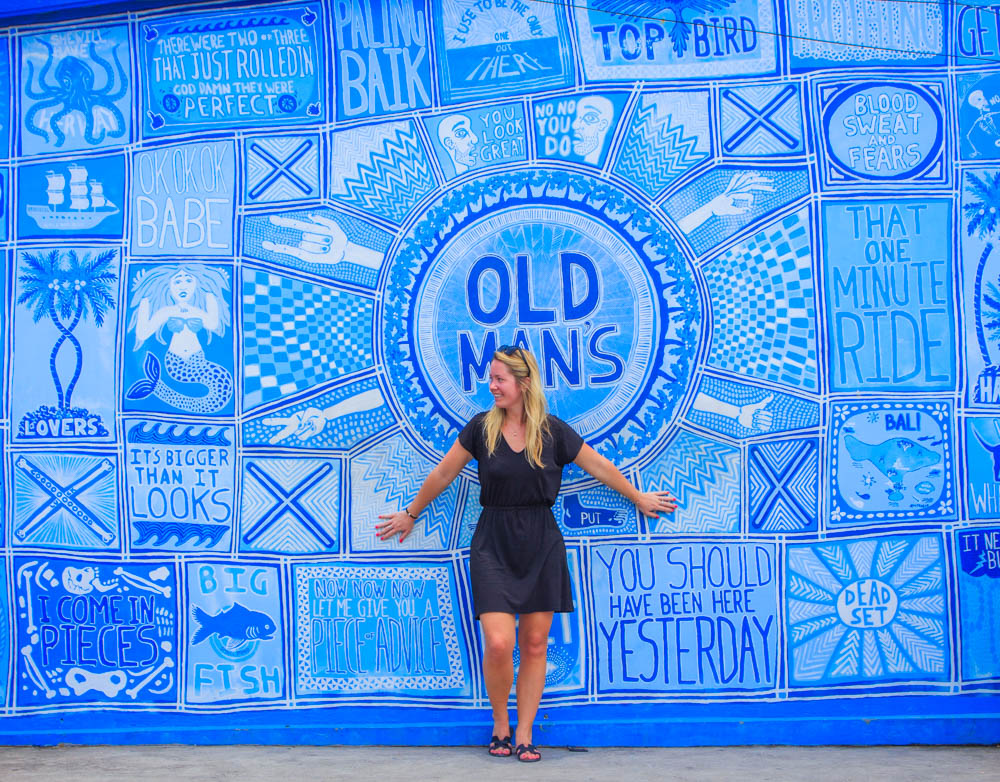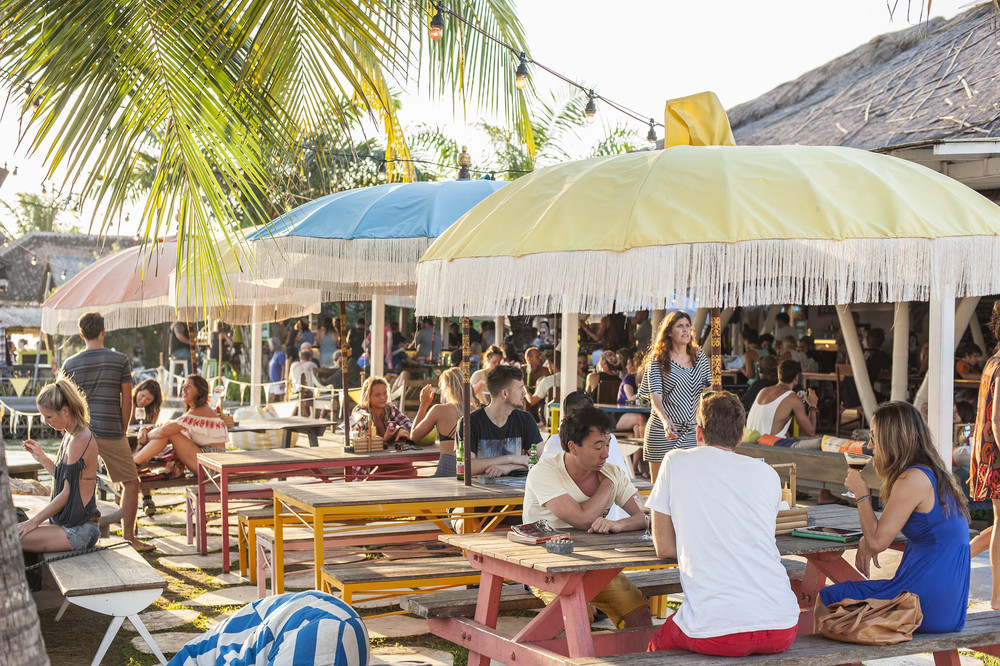 Beach clubs in Canggu
The Lawn for sunset
La Brisa for sunset
La Laguna for sunset
Finn´s beach club daytime
Aston beach club
If you are interested in beach clubs, I have listed some favorites that are popular and worth a visit to Canggu. I only visited La Brisa beach club for dinner and sunset and it was a really cool place I can highly recommend going to but get there in time! La Brisa is apparently one of the best beach clubs in Canggu and the best place to watch the sunset from. This place almost feels like boarding a ship to Neverland. Imagine: wooden planks, bean bags, fishing nets and lots of lights hanging everywhere, breezy winds right by the ocean with extremely nice atmosphere around you! Best cozy place in Canggu! 🙂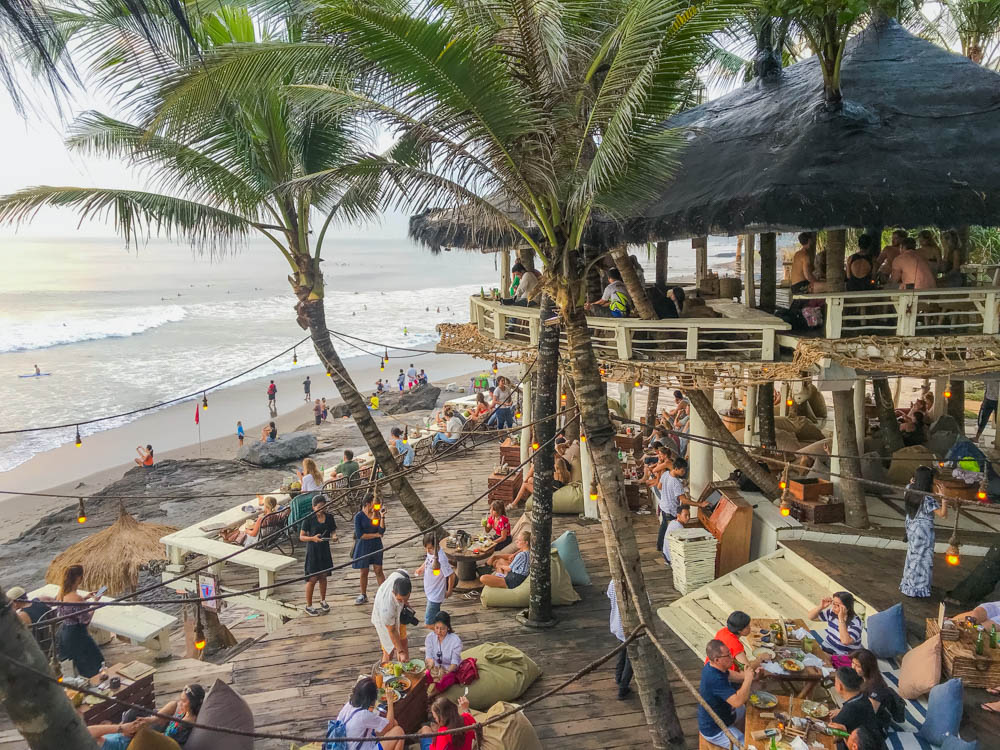 Unfortunately, La Laguna beach club was closed when I was in Canggu (March 2019) due to they are renovating but I have heard that it is at least as good, so I have to go there next time I visit Bali.
Likewise, The Lawn is a very popular beach club and I have to put that one on my list to visit next time as well! Just opposite the Old mans restaurant you will find Finn's beach club which looks very big from the outside with its bamboo ponds and its large pool area. You will here the loud party music so you can't miss this place. Perfect place for those who want to party early 😉
Another gem I found a little late unfortunately but as I also want to visit next time is the Aston Beach Club which is right on Echo beach in Canggu. If you are in Canggu this is a hot place to visit! 🙂
Breakfast places in Canggu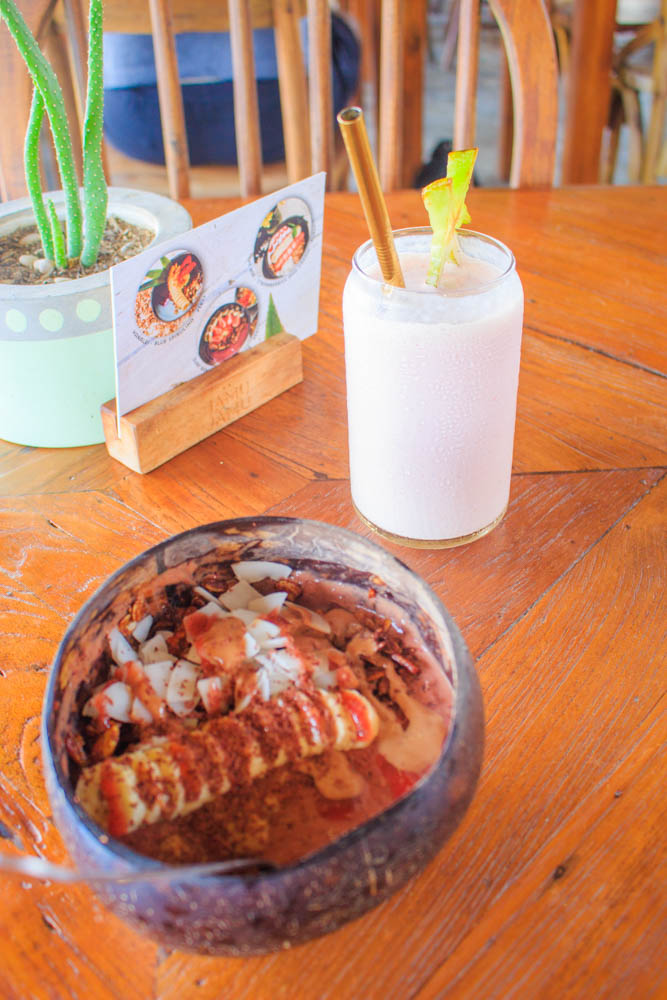 Crate Cafe
The Crate Cafe in Canggu serves the best breakfast in Bali and is a popular breakfast place in Canggu. Here you can expect to run into famous surfers, instagram models and celebrities. They have great prices and you get a lot of food for the money!
Cafe Organic
If you also want instagram friendly smoothie bowls, this is where you should go!
Milk & Madu
If you are looking for Bali's best avocado sandwich, this is the breakfast place you should go to. It is located in the Berawa area of Canggu.
Peloton Supershop
This is a popular cafe for you who is vegan. You will love this place!
Dinner restaurants in Canggu
Canggu has in recent years become super popular to go to and thus it opens up new places all the time! For dinner restaurants you will find everything from Mexican food to sushi, pizza and poké bowls. Here are some tips I can recommend for dinner in Canggu: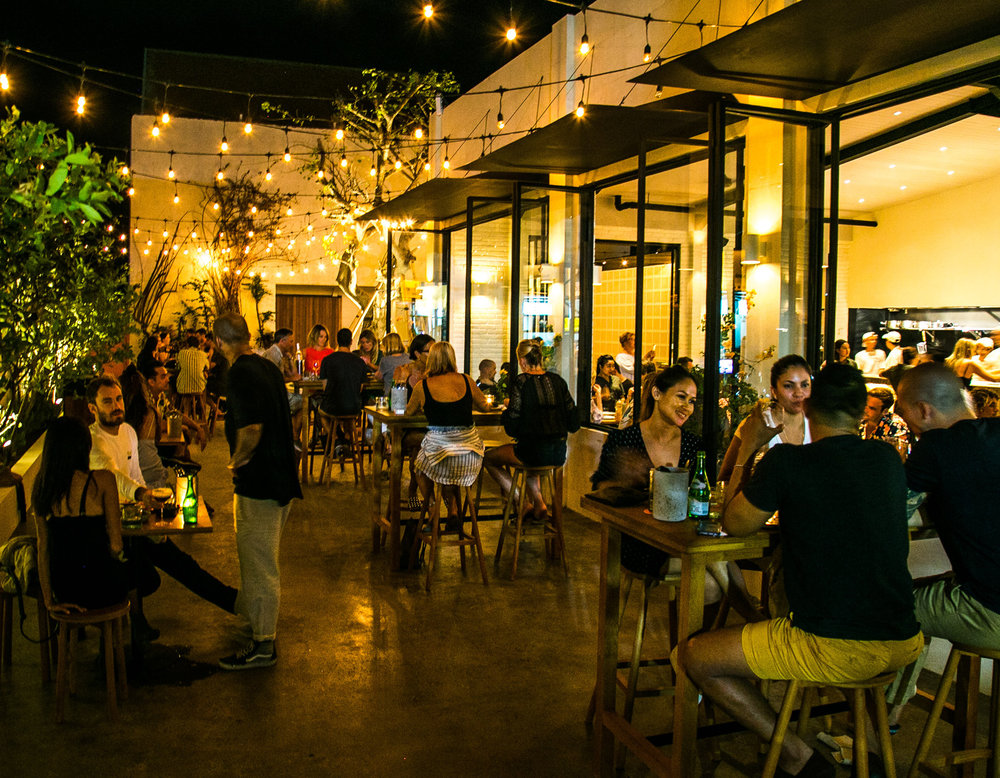 Mason
Mason restaurant in Canggu is a newly opened Australian restaurant and a must for all meat lovers!
TYGR Sushi
For those who love sushi, this restaurant is for you to go to in Canggu and why not on a date night! This place has cozy decor and Canggus best sushi!
Fish Bone Local
With only 5 minutes walk from The Lawn beach club you will find this cozy fish restaurant in Canggu with everything from poké bowl to fish and chips.
Mai Tai
Speaking of poké bowls, you have to go to the Mai Tai restaurant in Canggu if you like this type of food. You will love this place!
Two Fingers
One of Canggus best Mexican restaurants is called Two Fingers and serves really good Mexican food. Their avocado touch as well as tacos are the best you will eat in Bali!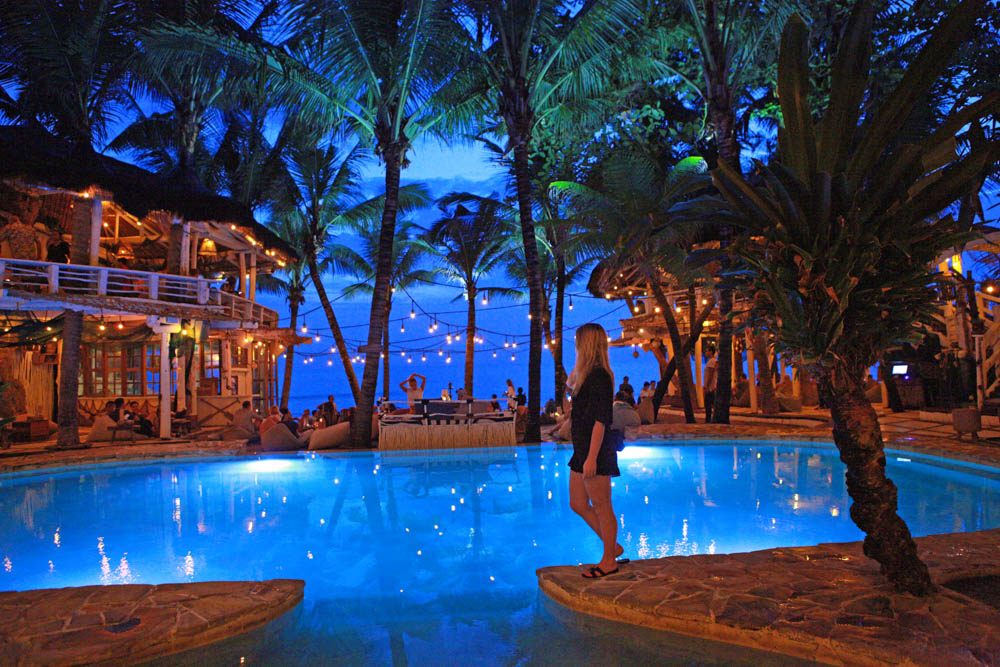 Have you been to Canggu in Bali, what is your favorite place? Tell me! 🙂
Here you will find more Bali guides from me:
Happy Travels!
// Charlotte