Time really flies and 6 months of this year have already passed. Wow, time goes too fast! I guess it does that because I travel full time so it feels like time flies faster than usual, for me at least. In this post I wrote about my travel plans for 2018 – where will I travel. In this post I´m gonna summarize how my 6 first months have been for me, where I have been traveling  and where I will head to the remaining 6 months of this year.
My Life of Being a Full Time Solo Traveler
Traveling full time has really been great for me. I feel much better now than I did last fall, but I have a long way to go until I'm completely restored, but it's going in the right direction at least, which is nice! If you wonder what happened to me last year you can read more about it in this post if you are interested 🙂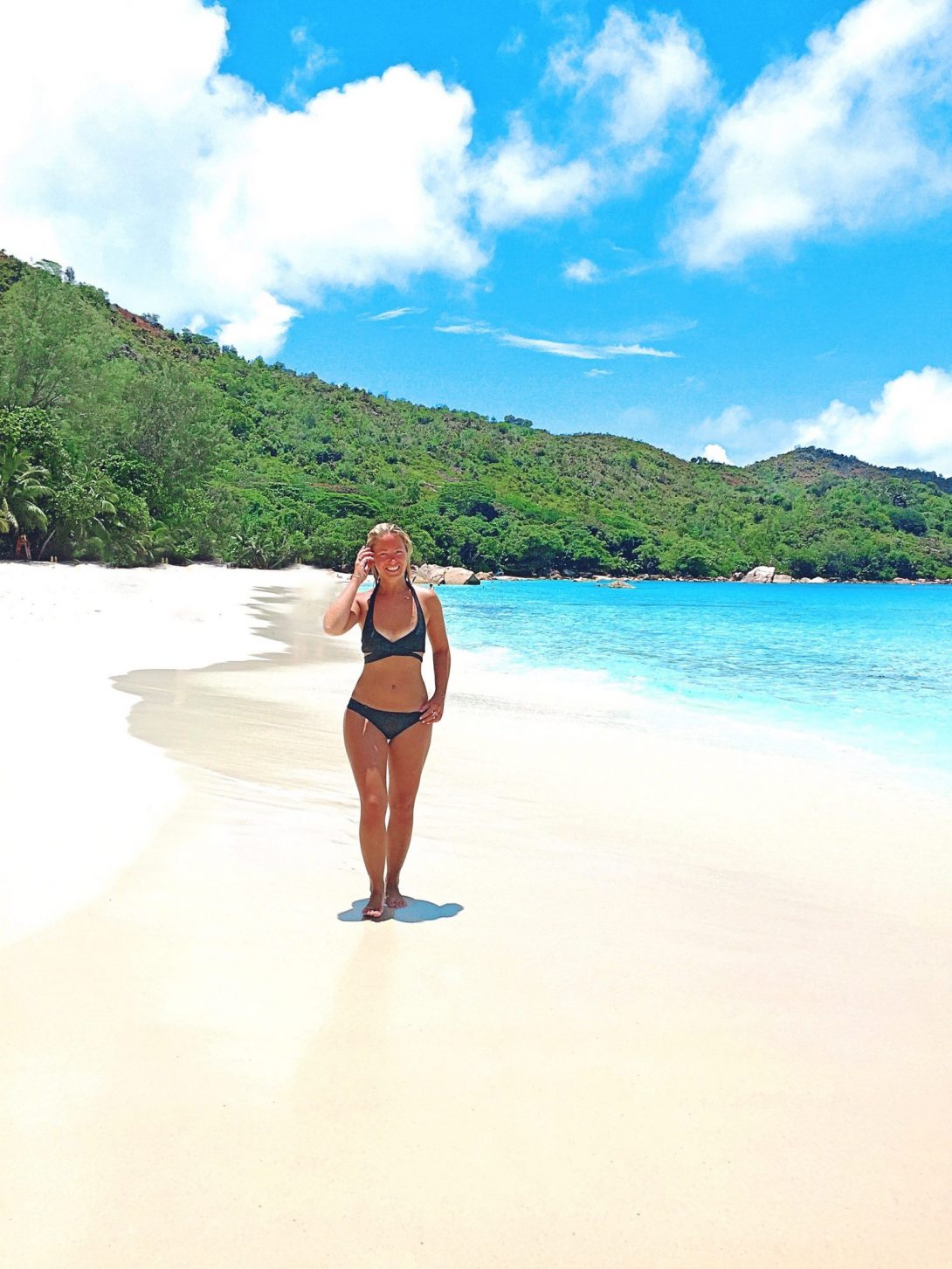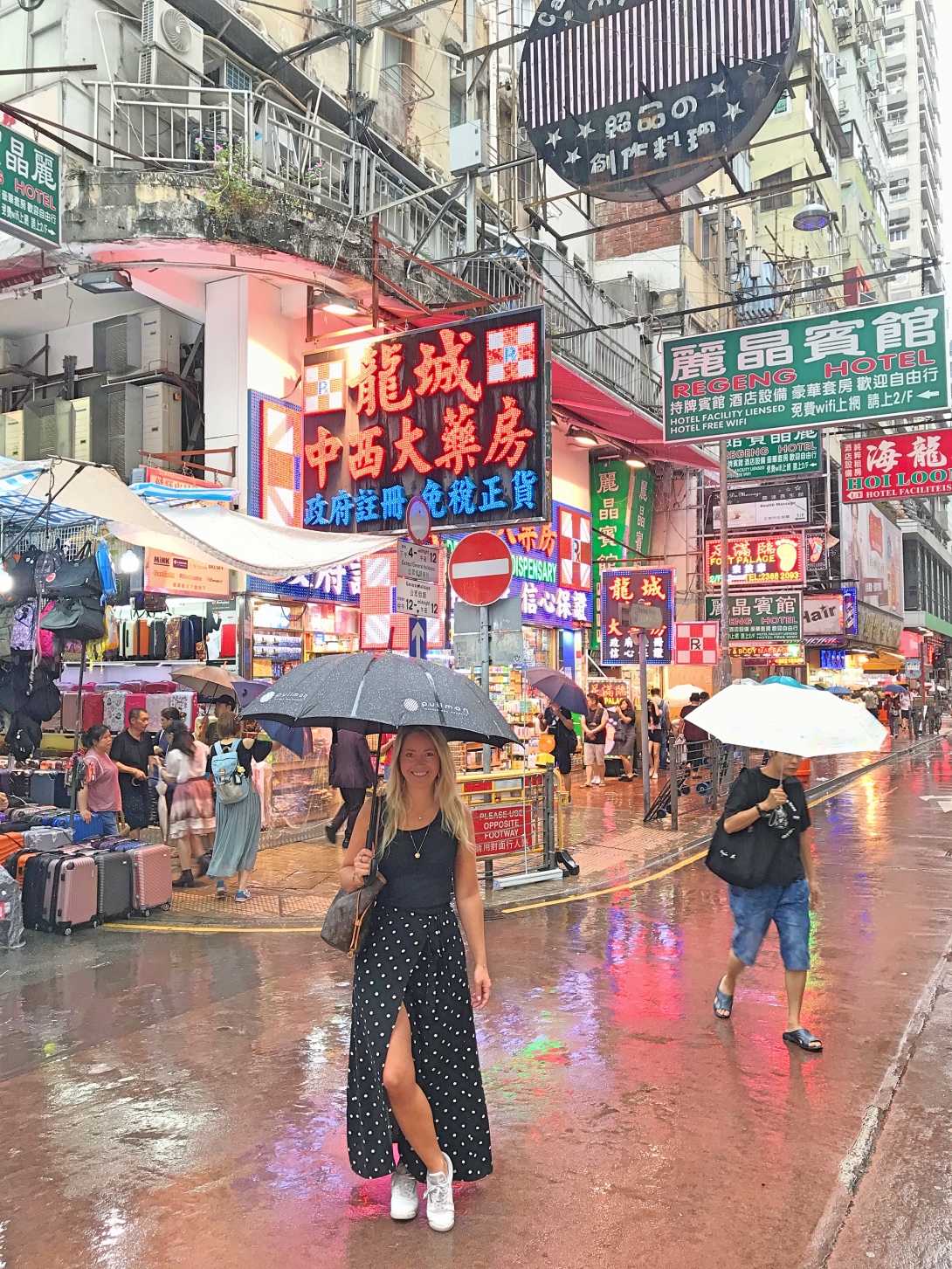 Places I traveled to between January and June 2018:
JANUARY
Krabi, Thailand
I started the new year by celebrating New Year's Eve in Krabi, Thailand. I already left to Krabi in the middle of December 2017 and was going to the Philippines over New Year but my body couldn't make it, and I chose to stay longer time in Thailand instead to rest, which was incredibly nice and much needed. Thailand is never wrong! Warm and nice weather, good food, it´s cheap and there are lovely people not to mention the amazing water to snorkel in.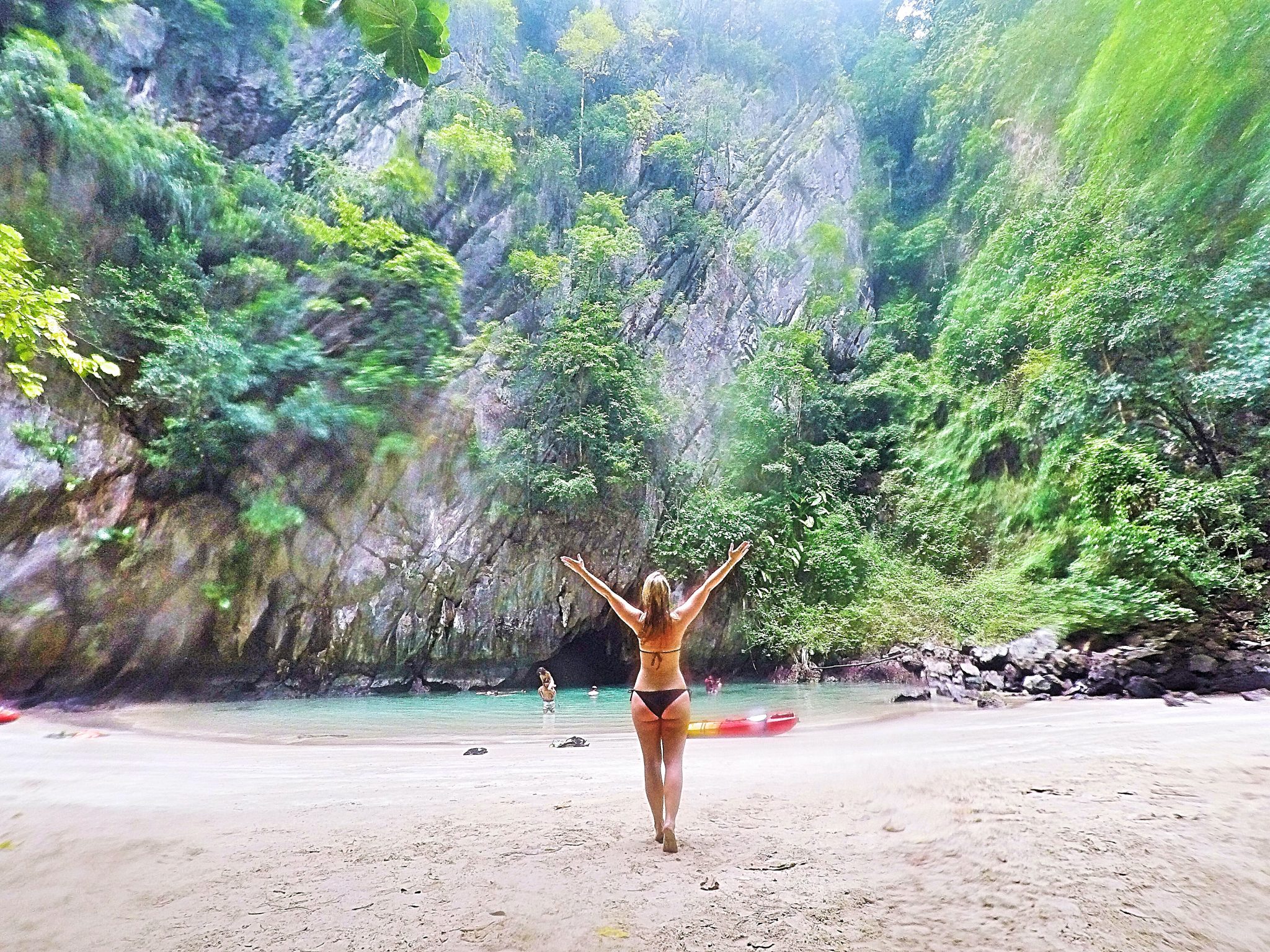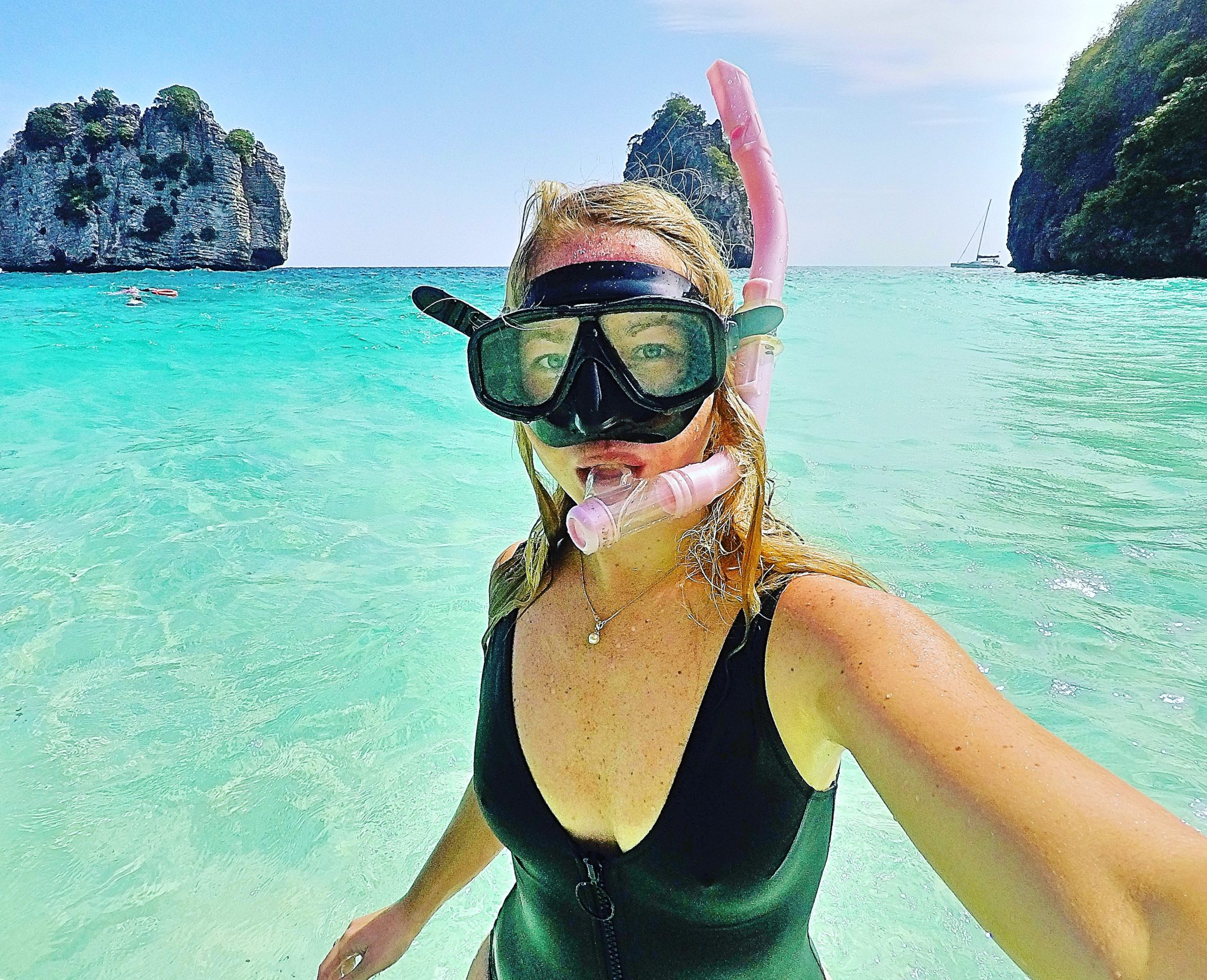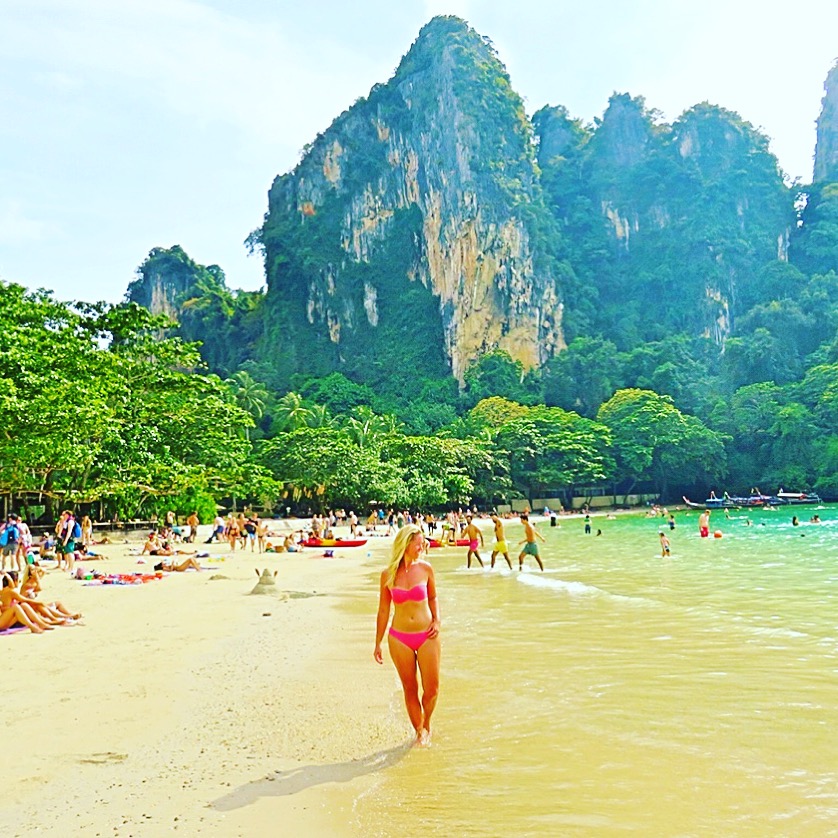 Cambodia
Then I chose to go straight from Krabi to Cambodia, a country I had never visited before but Angkor Wat was attracting me too much to not go there due to it was so close to Thailand. In spite of that, I booked a single ticket to Cambodia and stayed there for a while, which is the most amazing experience I've seen. Angkor Wat is the most famous temple in the ruins of Angkor in northern Cambodia. It was 1992, together with other parts of Angkor, taken on UNESCO's World Heritage Site, something that beats the most experiences I had, it's was incredibly awesome!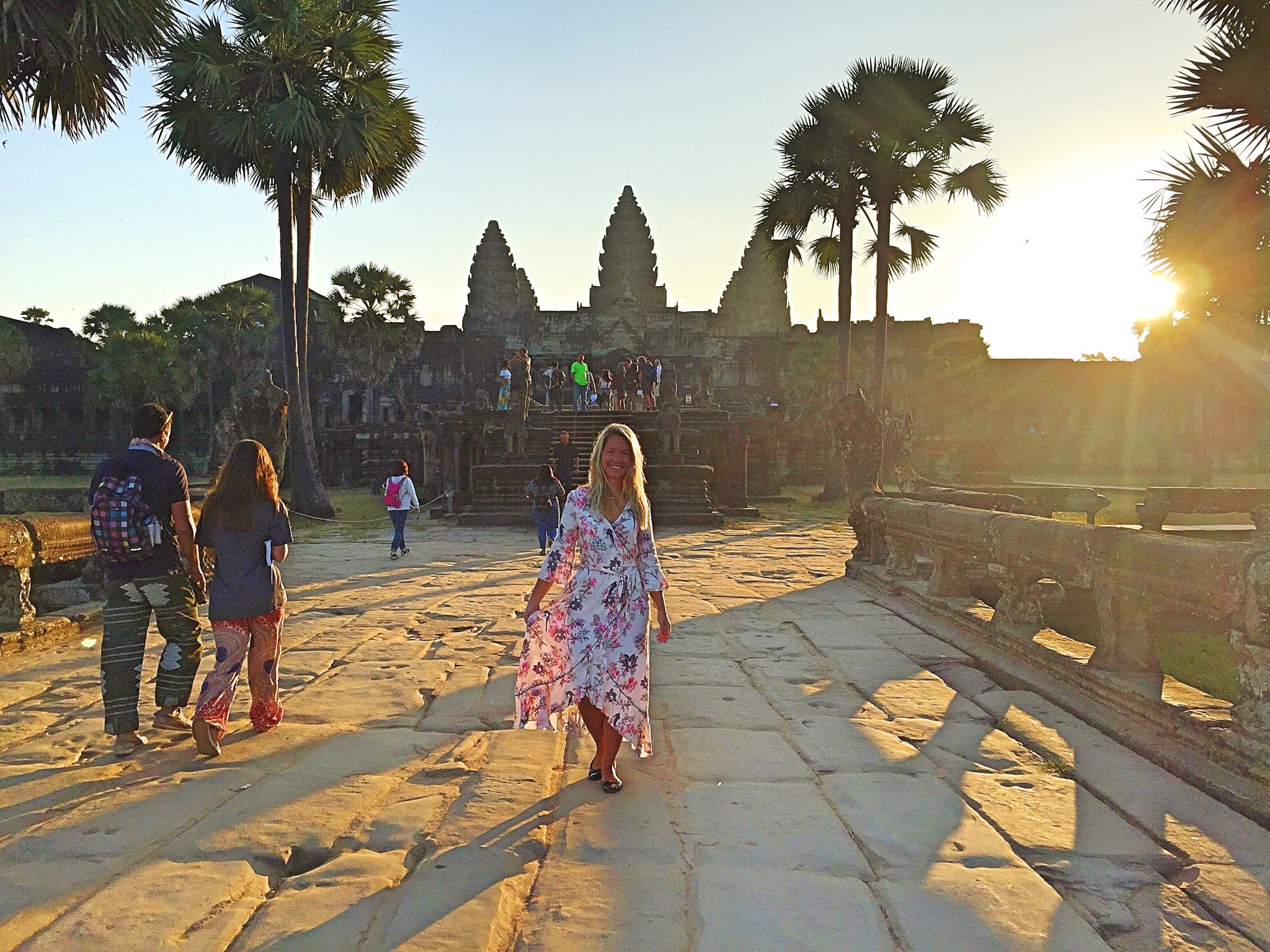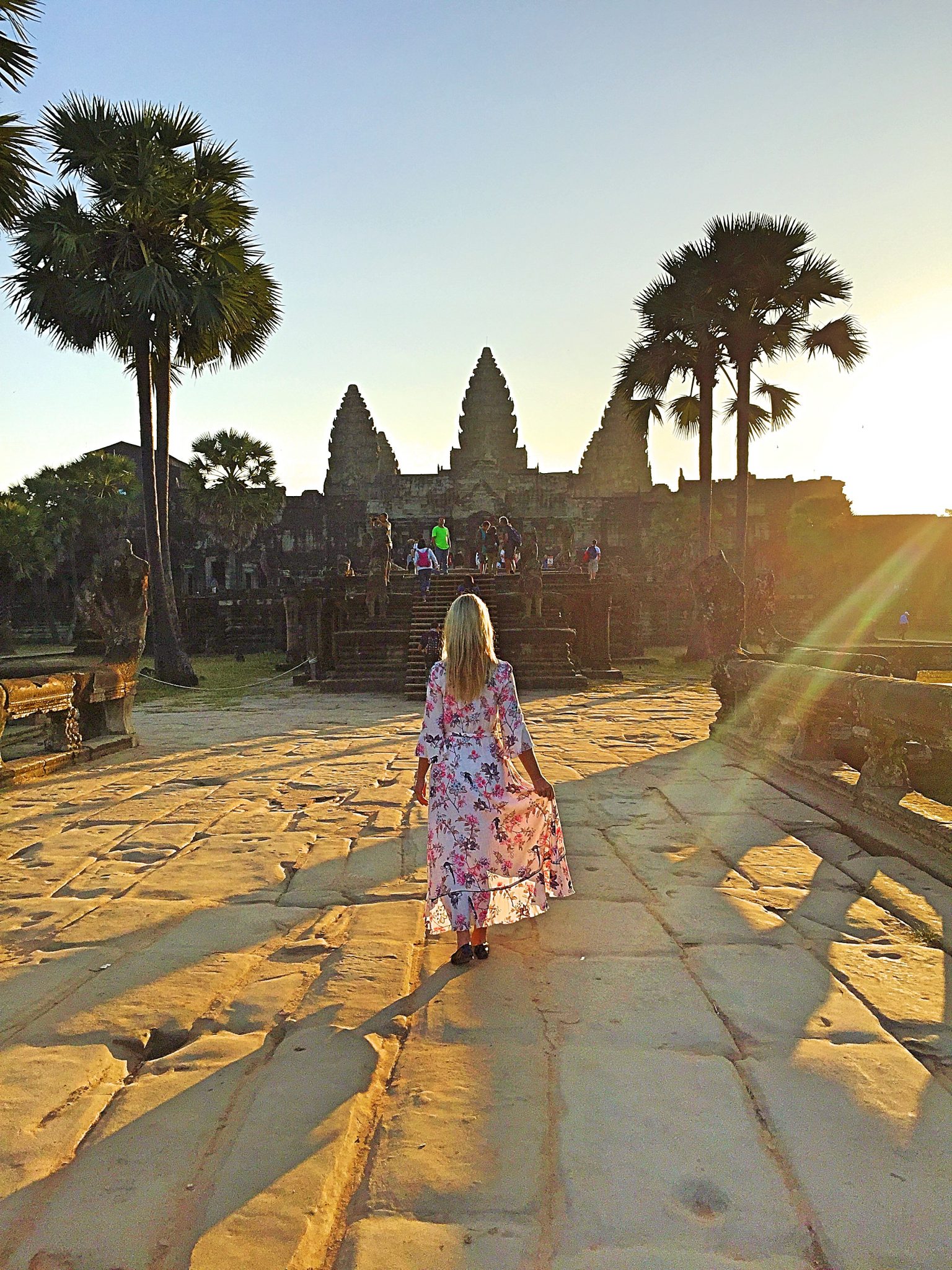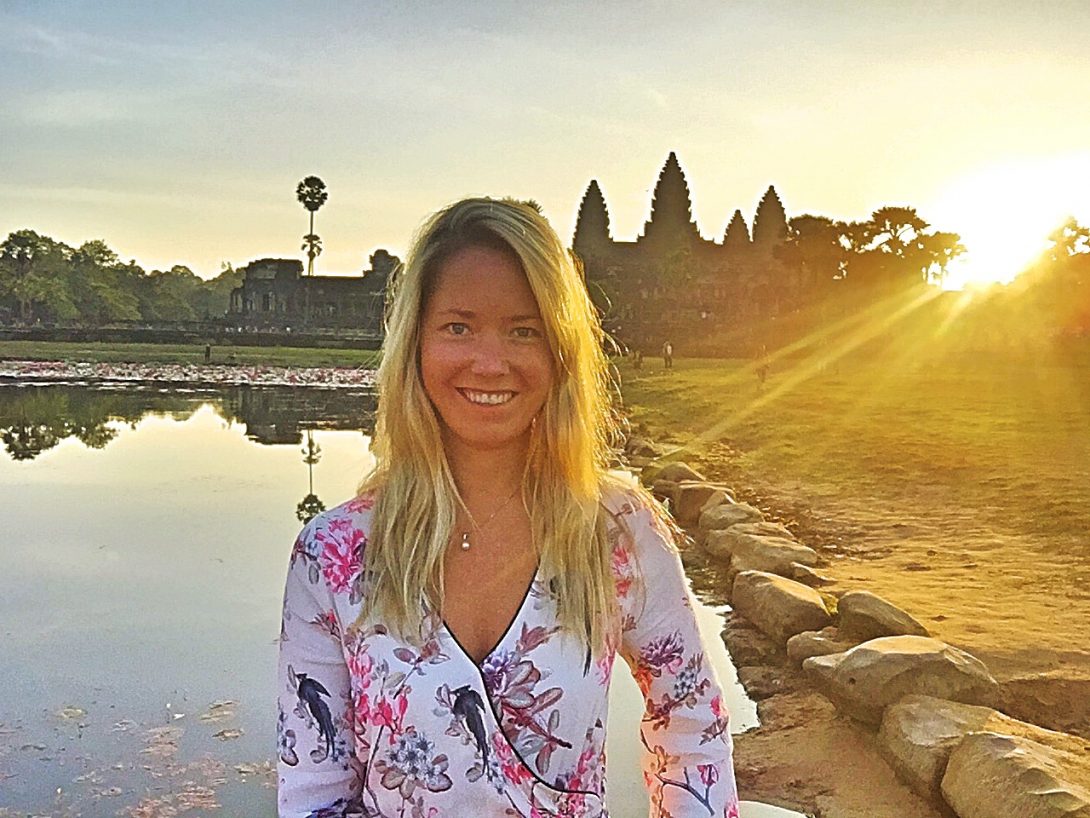 FEBRUARY
Mexico
I found a charter trip to Mexico with Ving and Thomas Cook Airlines for 3995 SEK (390 EURO) for 2 weeks, only flights – an offer I thought was very good since Mexico has been on my bucket list for a long time. I wanted to see Chichen Itza, one of the 7 wonders, hence it´s a mission I have in my life to see all of them. Despite that I also wanted to see what was the coolest, Chichen Itza or Angkor Wat. I have to say I was quite disappointed at Chichen Itza so Angkor Wat is the winner! I went to Isla del Holbox, Playa del Carmen, Tulum and Cancun in Mexico and would love to return to Tulum which became my favorite city in Mexico!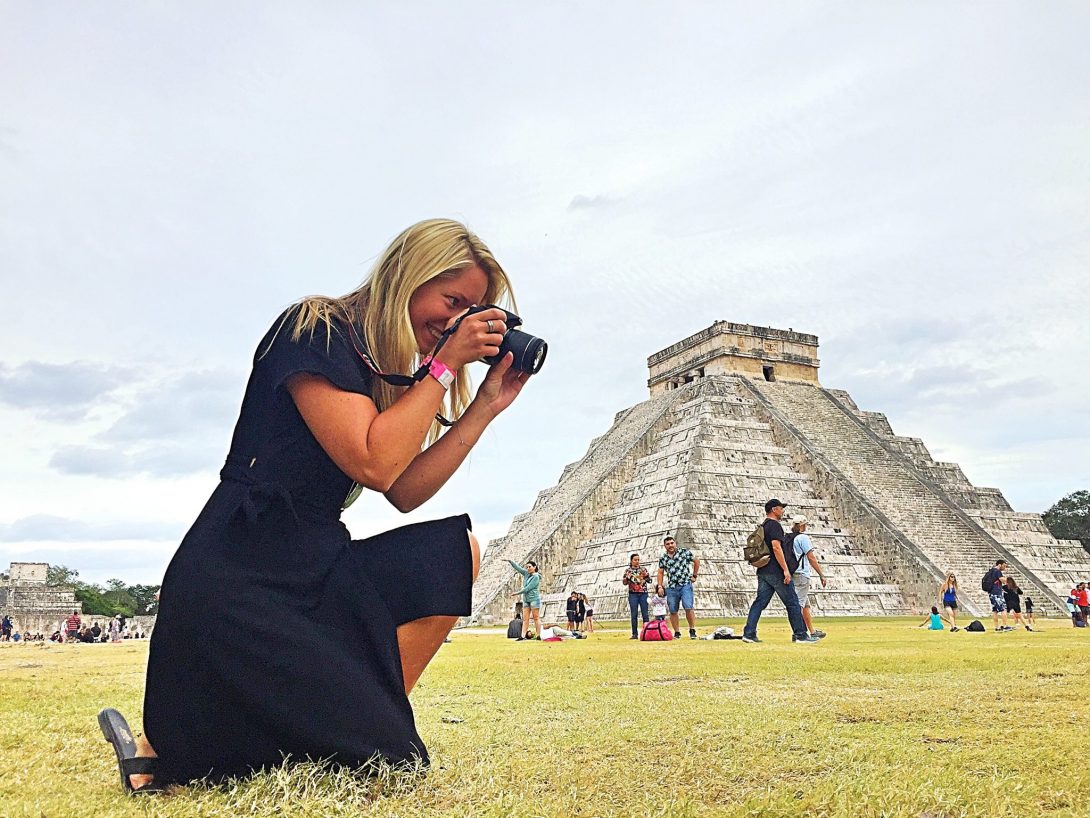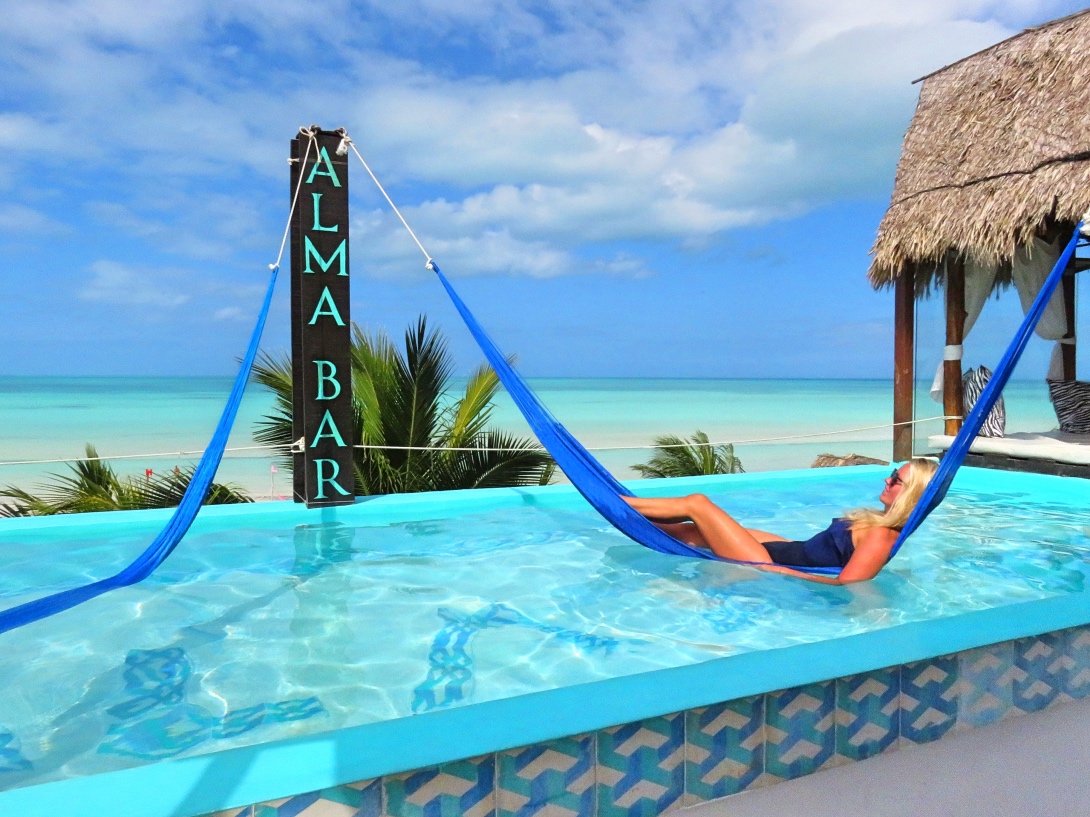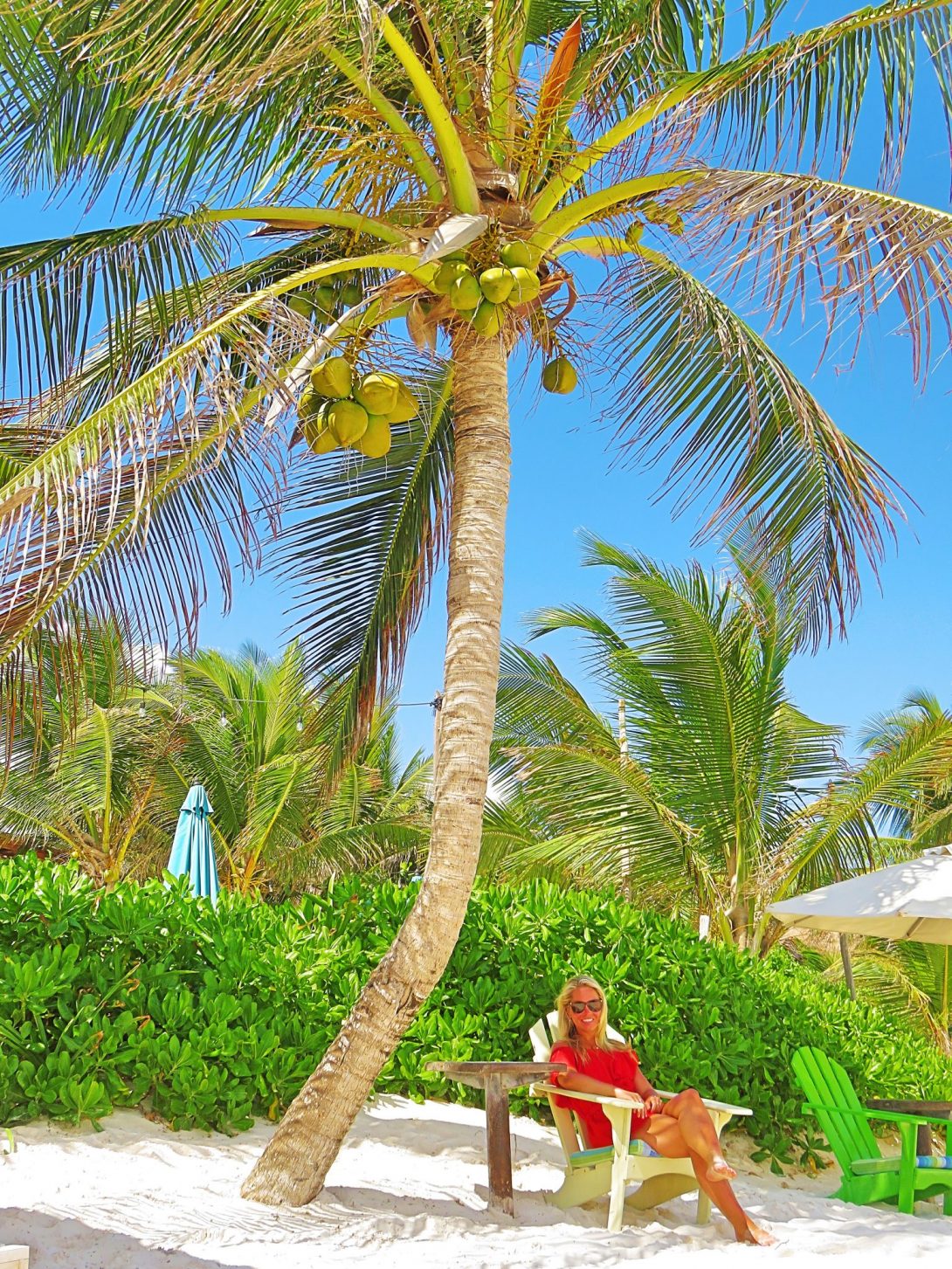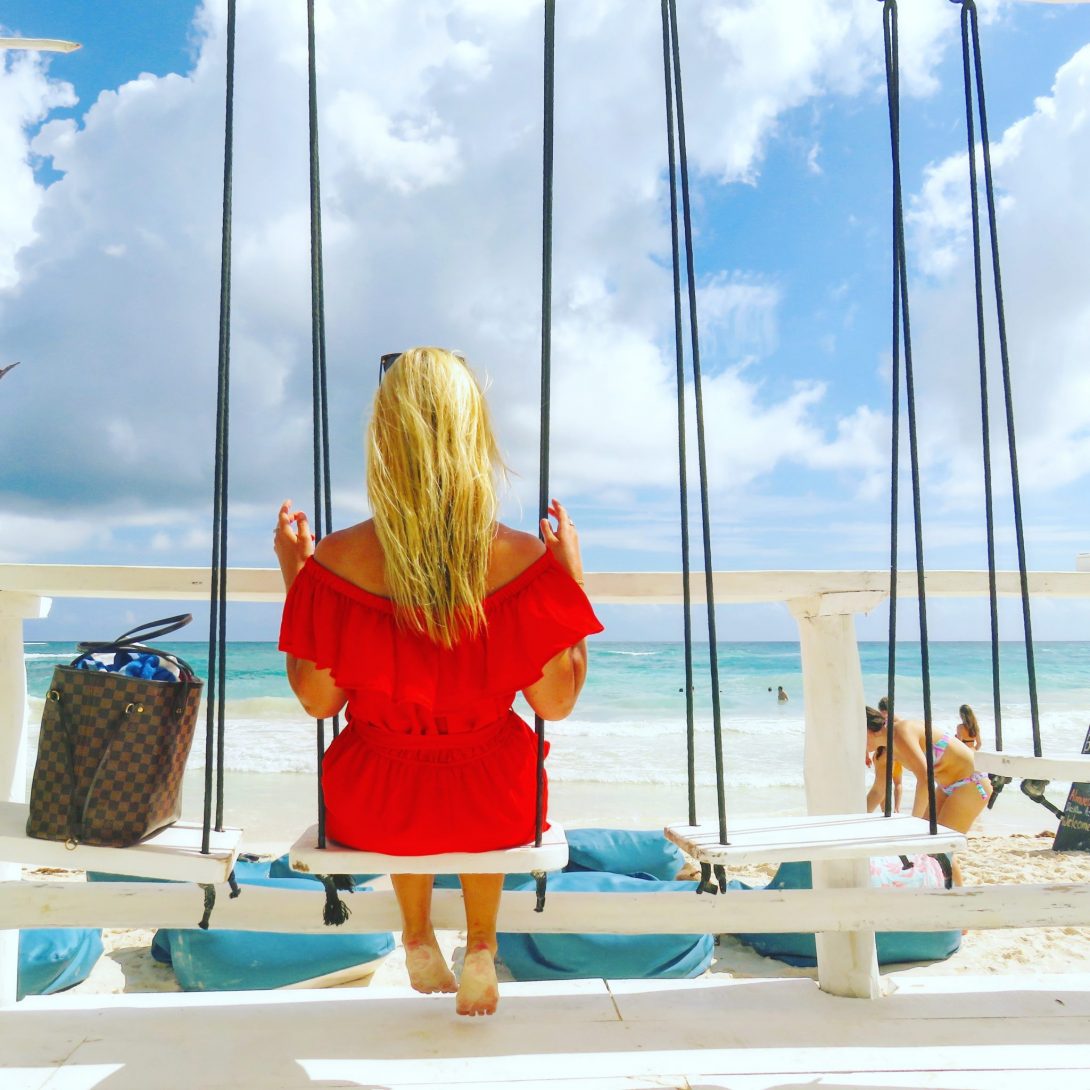 Dominican Republic
I was not even home for 24 hours before I left again and this time to Dominican Republic with another charter company, TUI where I found the flight tickets for only 1995 SEK (190 Euro), 2 weeks to Punta Cana. It was too good to be true so I booked it and left less than 24 hours later due to I wanted to escape the winter in Stockholm. Even Dominican Republic was a country I had never been to before, so I thought it was extra fun to experience this island.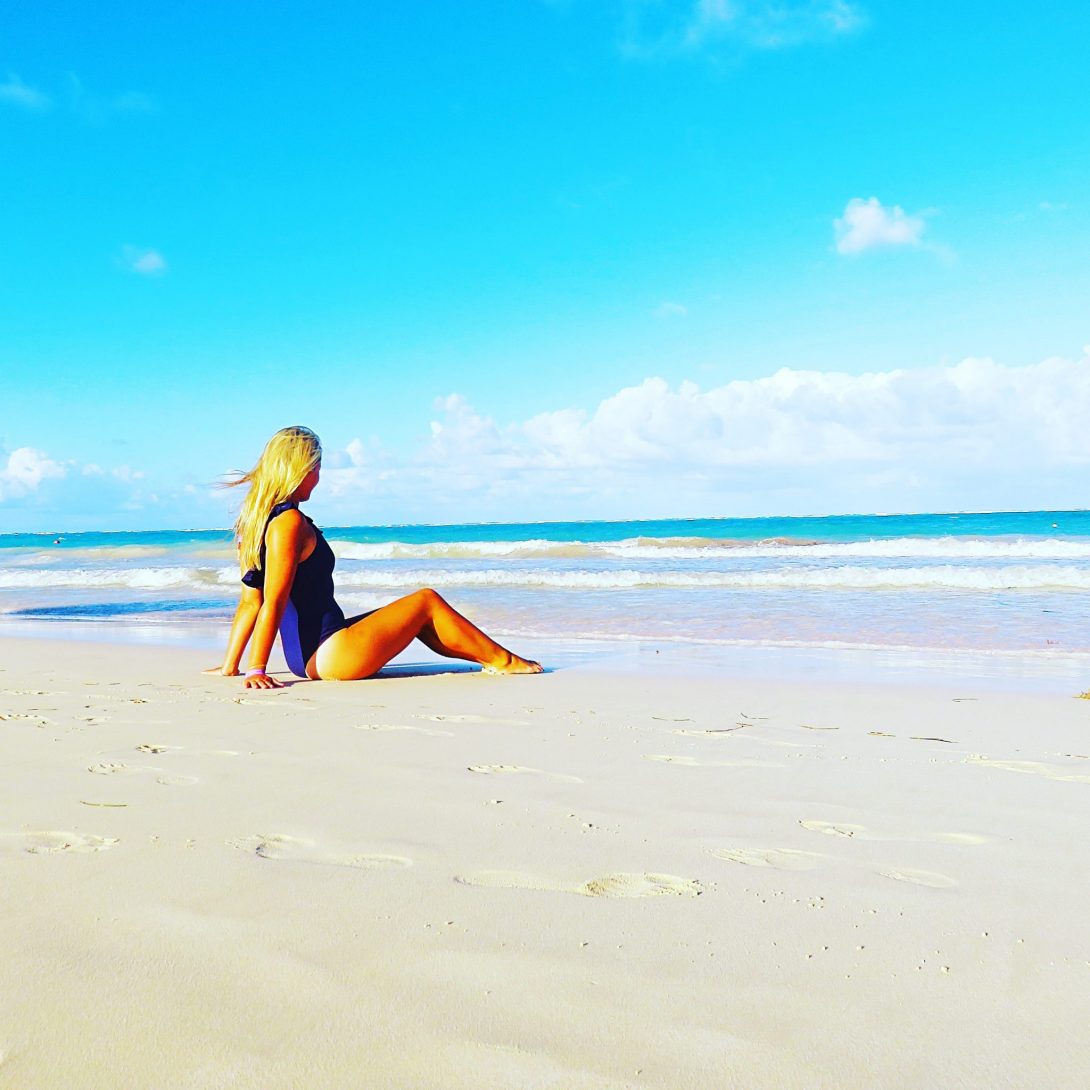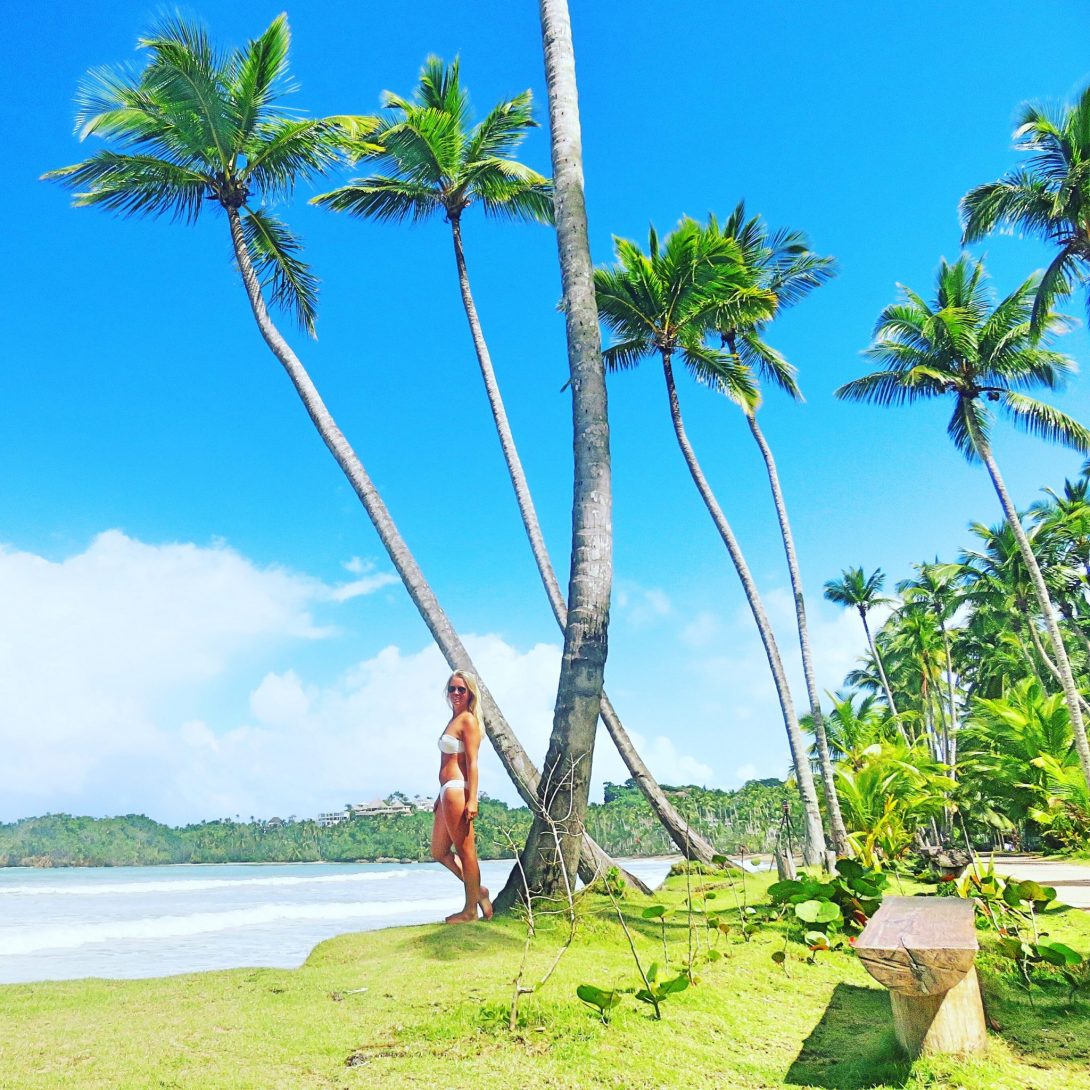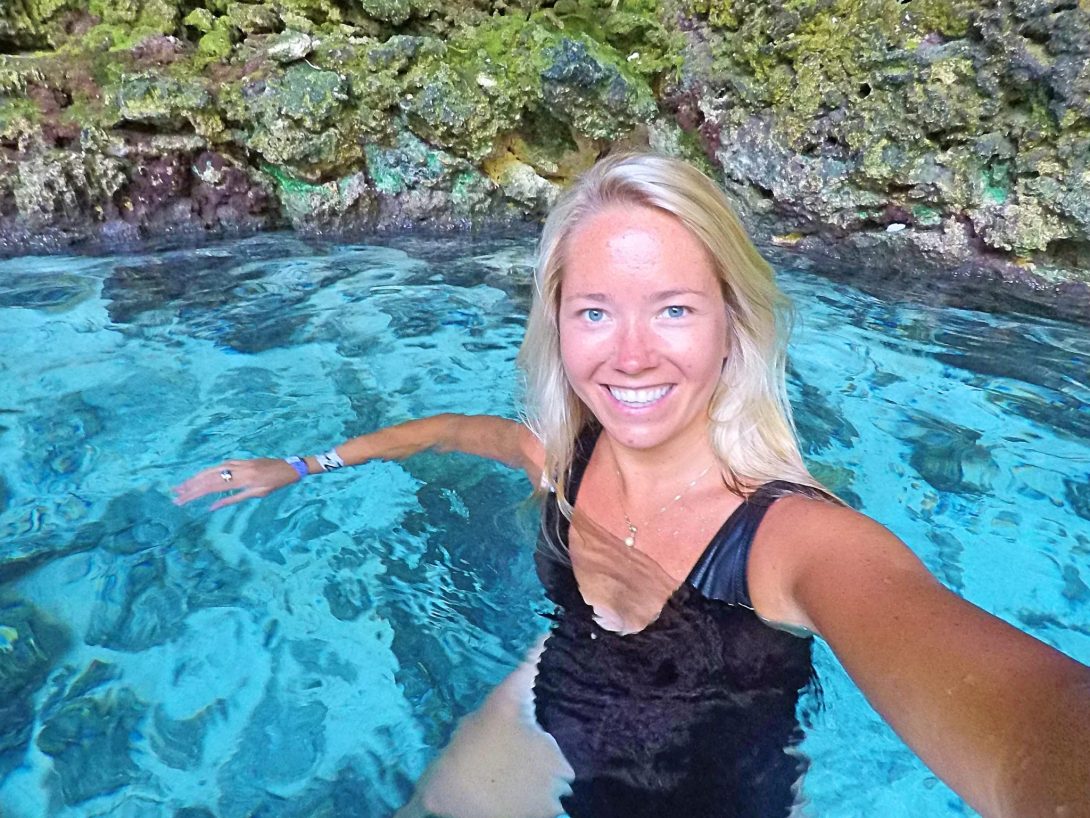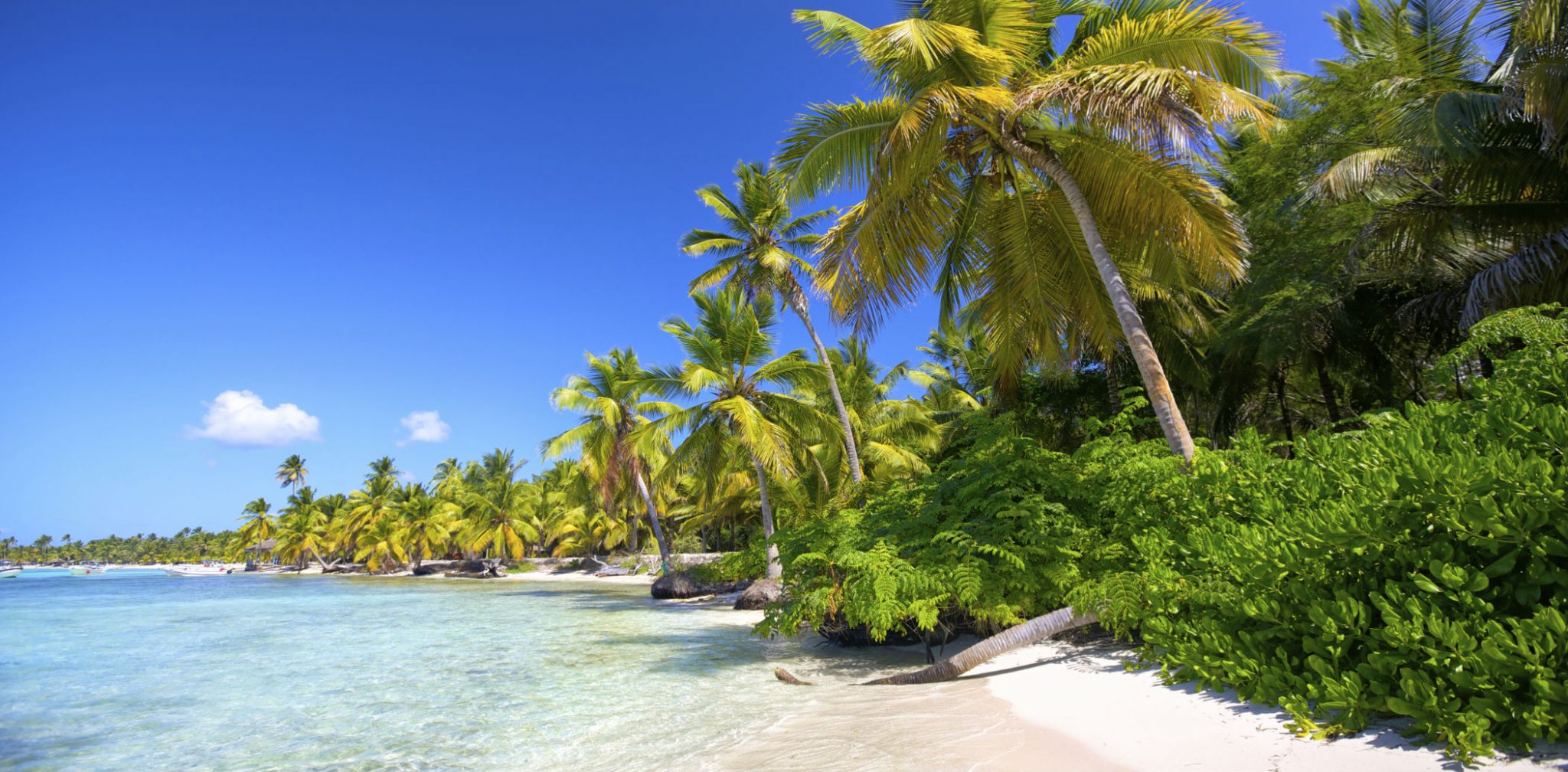 Seychelles
Now it was time for the Seychelles on my schedule, just one day after I got home from the Dominican Republic. I have been to Seychelles before and it's one of those dream destinations I like to go back to again and again. However, it is quite expensive, I think, but amazingly beautiful and the beaches are unbeatably beautiful! Here I definitely want to go on my engagement trip while my honeymoon will go to another destination 😉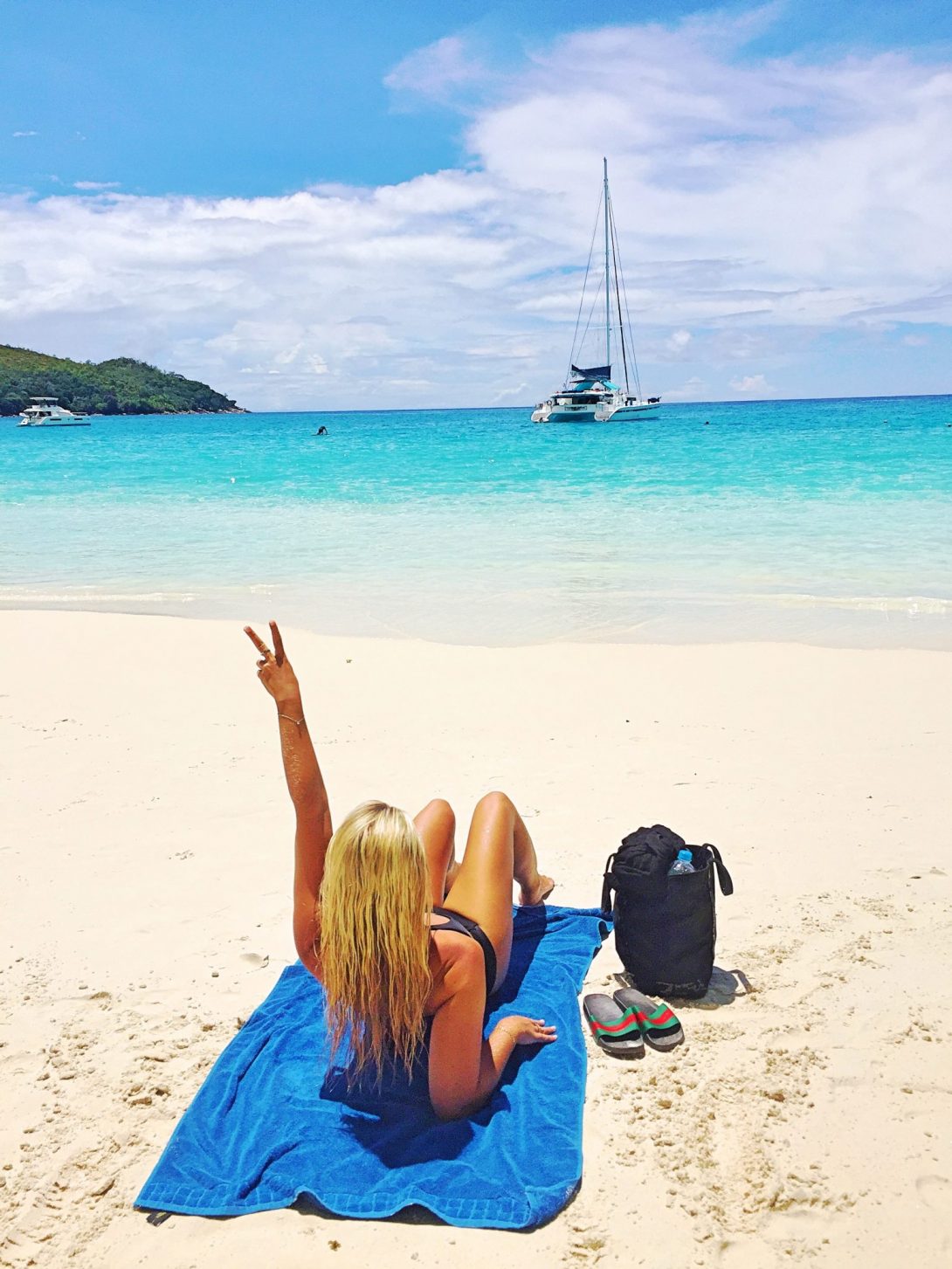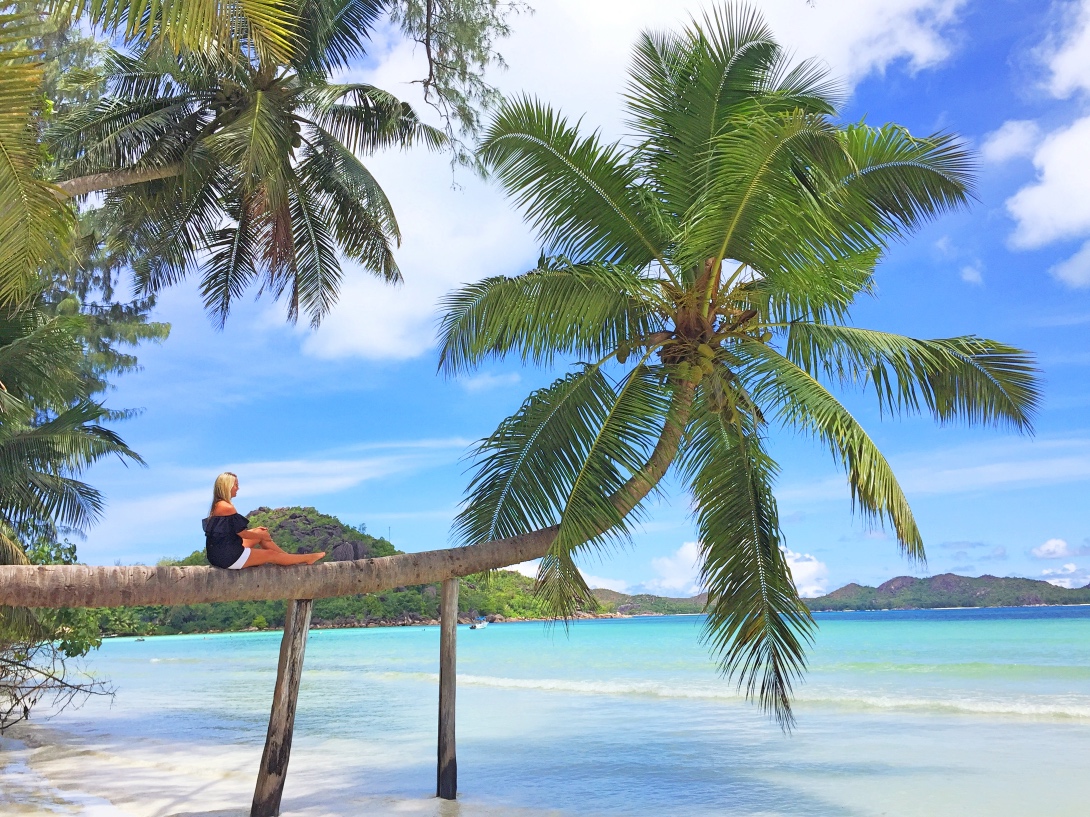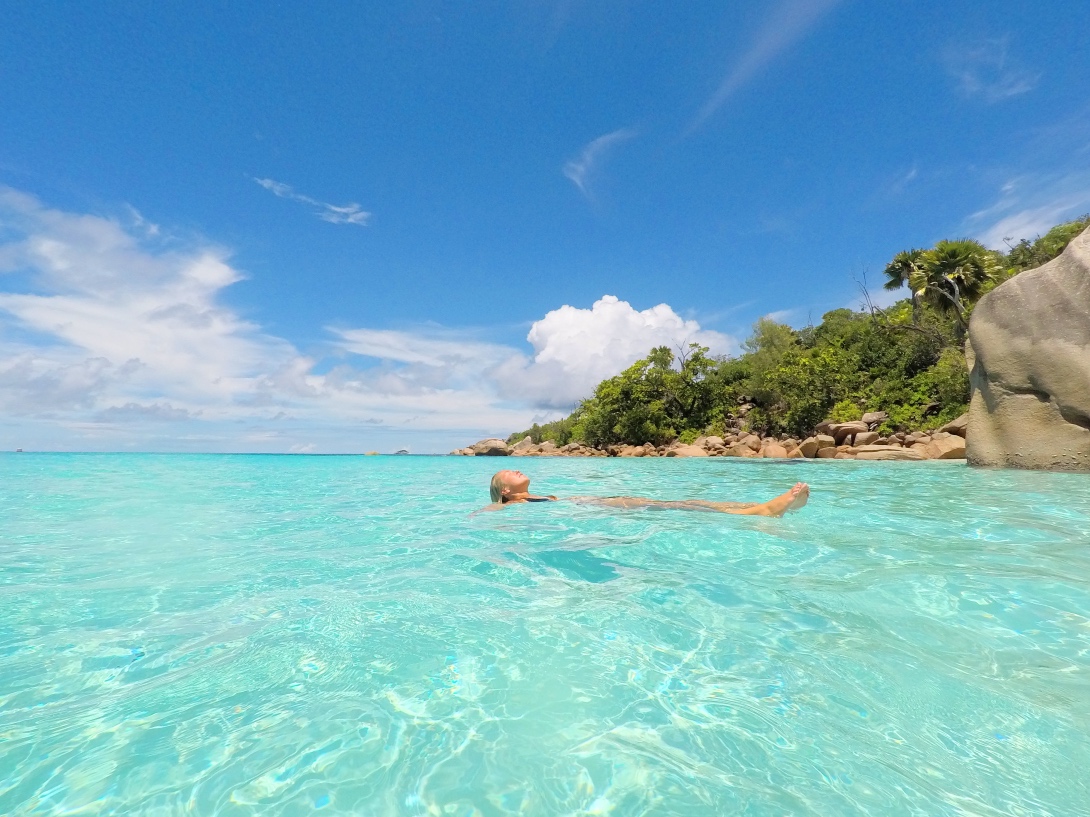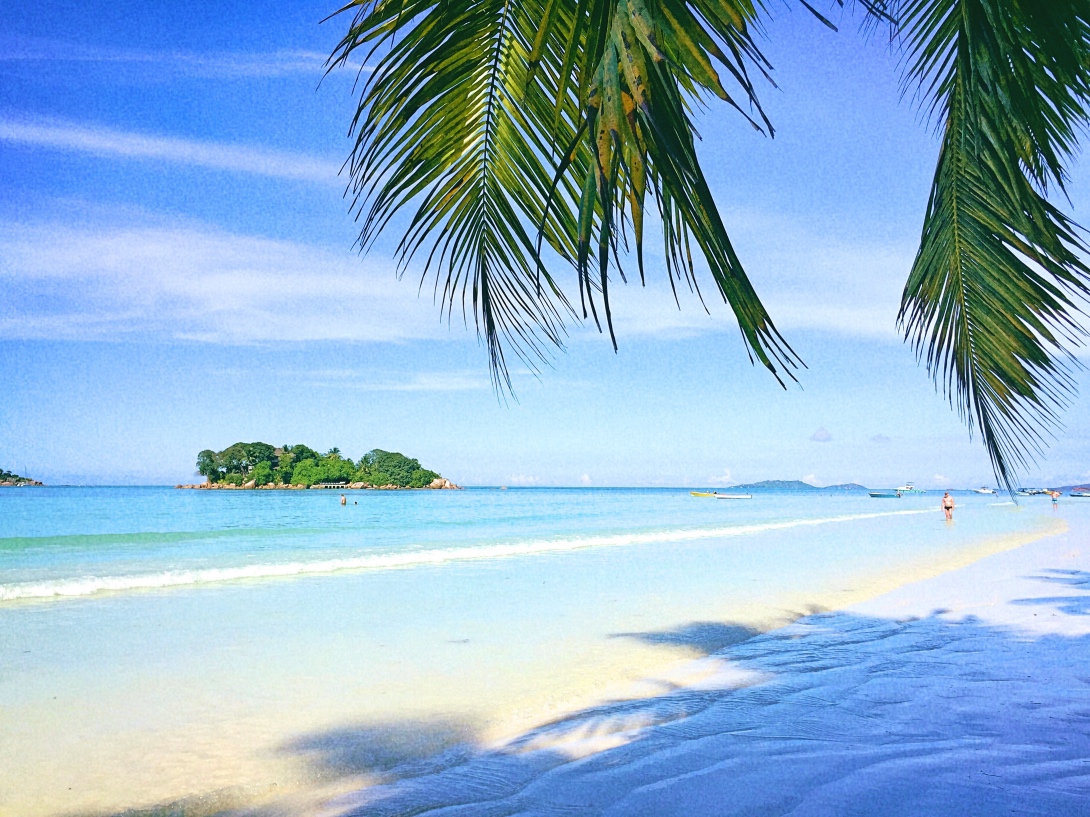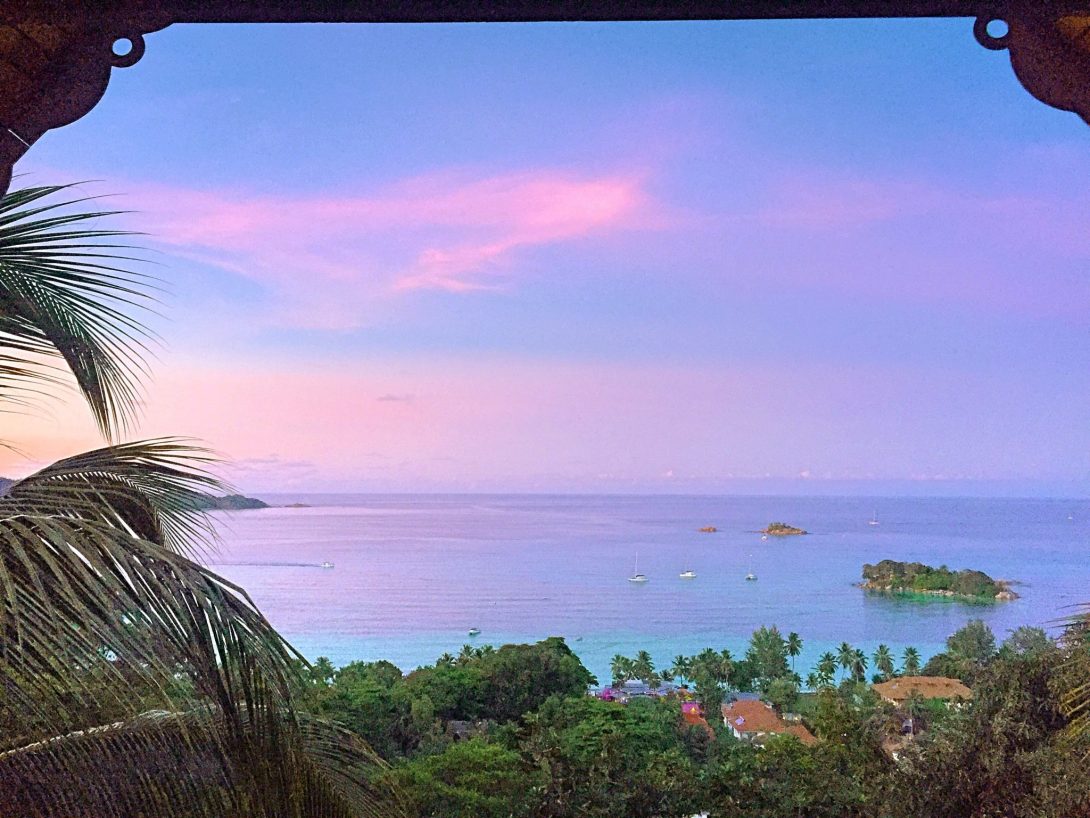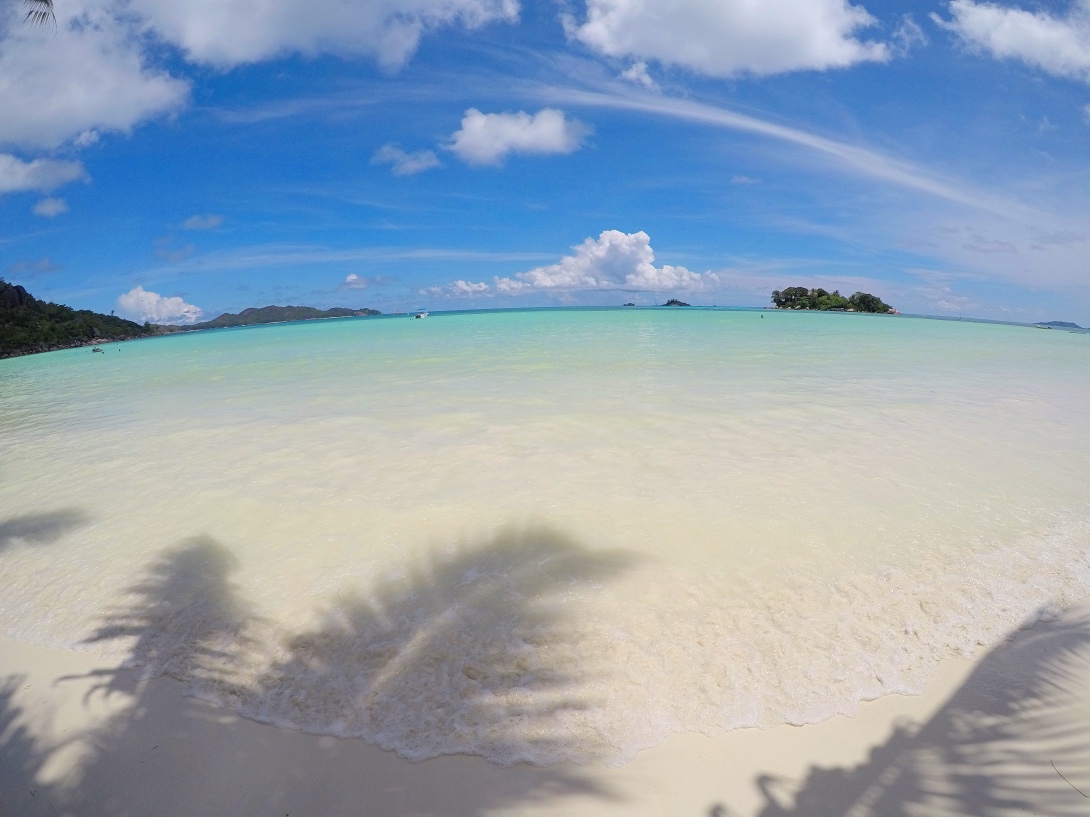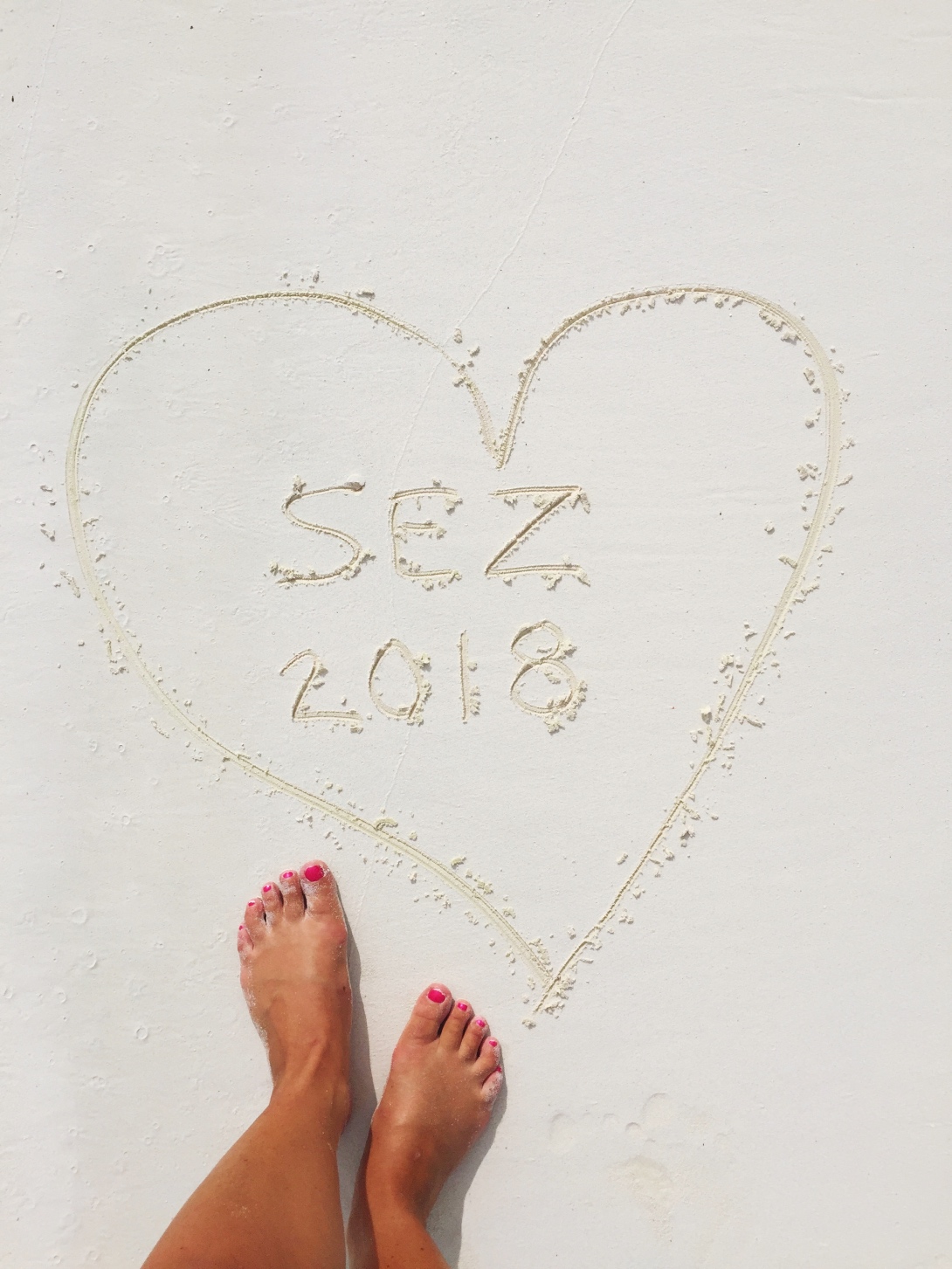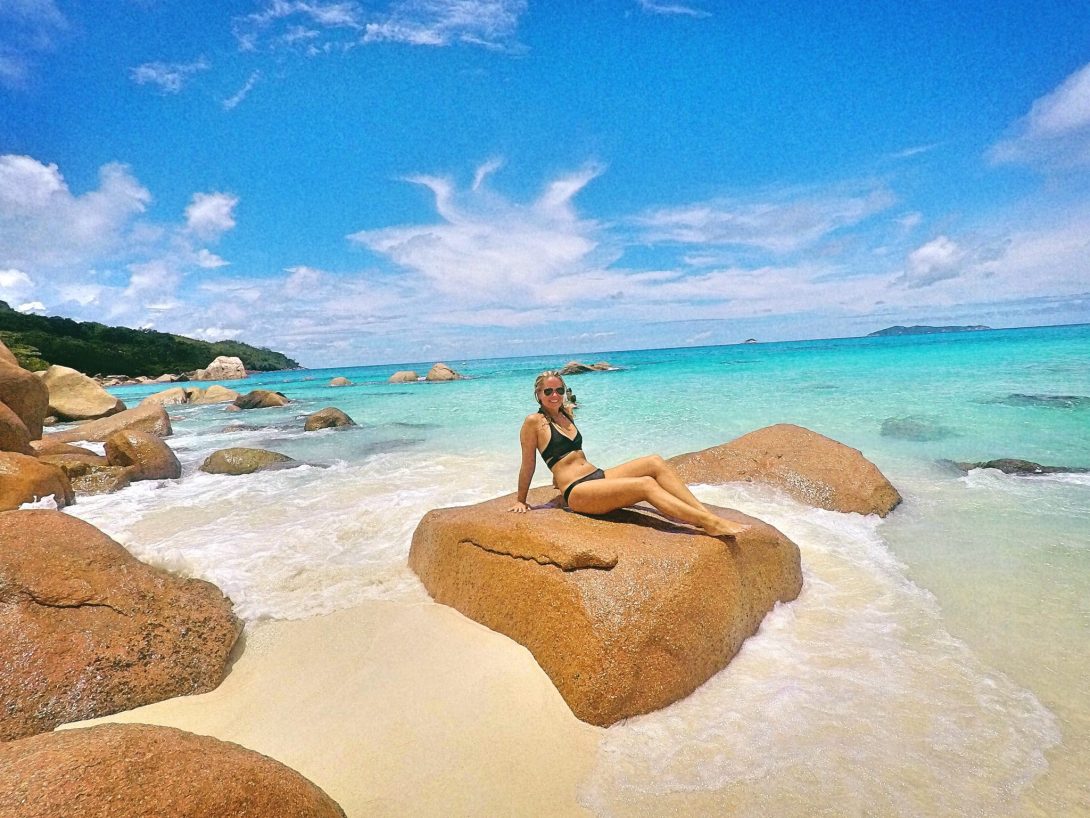 MARCH
Philippines
I wanted to go to The Philippines already over New Year, but then a giant hurricane hit and destroyed many beaches and it rained a lot, so I chose to go to the Philippines now instead, which was amazing! Sun, lovely weather, warm and wonderful nature and the water is this coral blue and magical as you see on pictures. I was sooo happy I got here! I first traveled to Boracay, an island that I wanted to go for a long time and that I also heard, should shut down anytime in the spring due to too much tourists and littering. That's why I wanted to get there before they closed Boracay, as they did a week after I got home from there.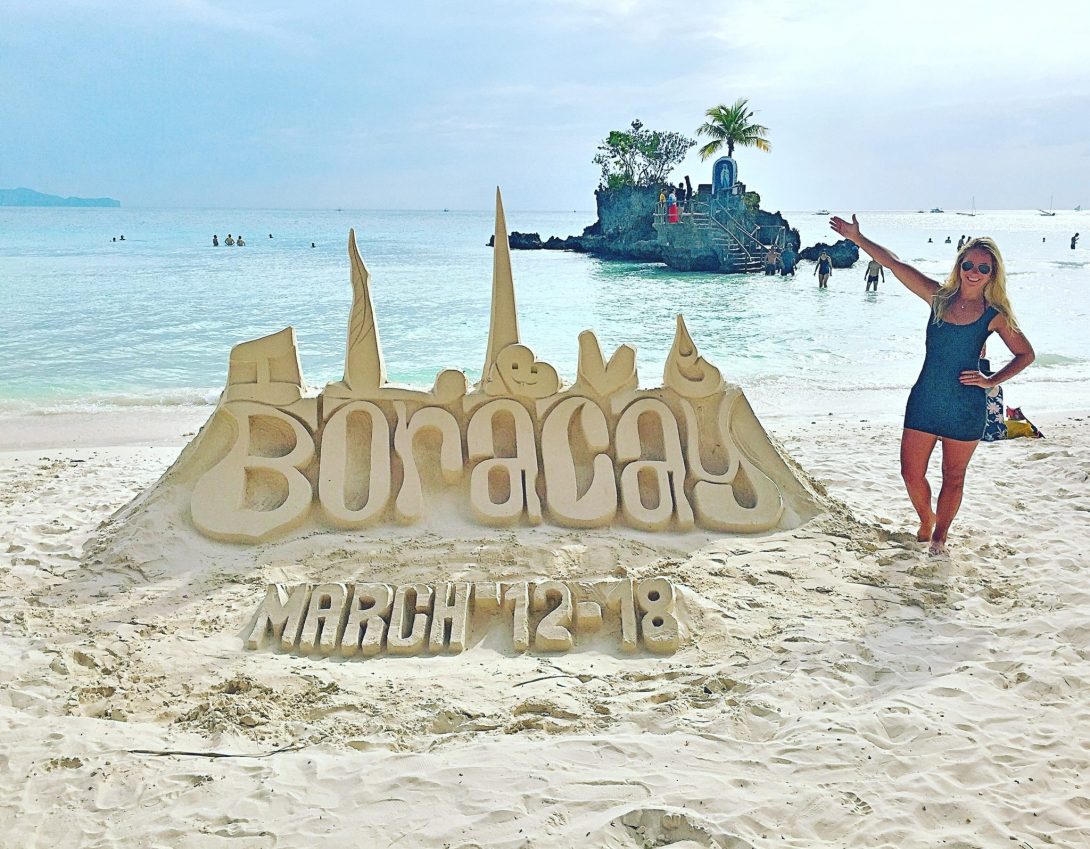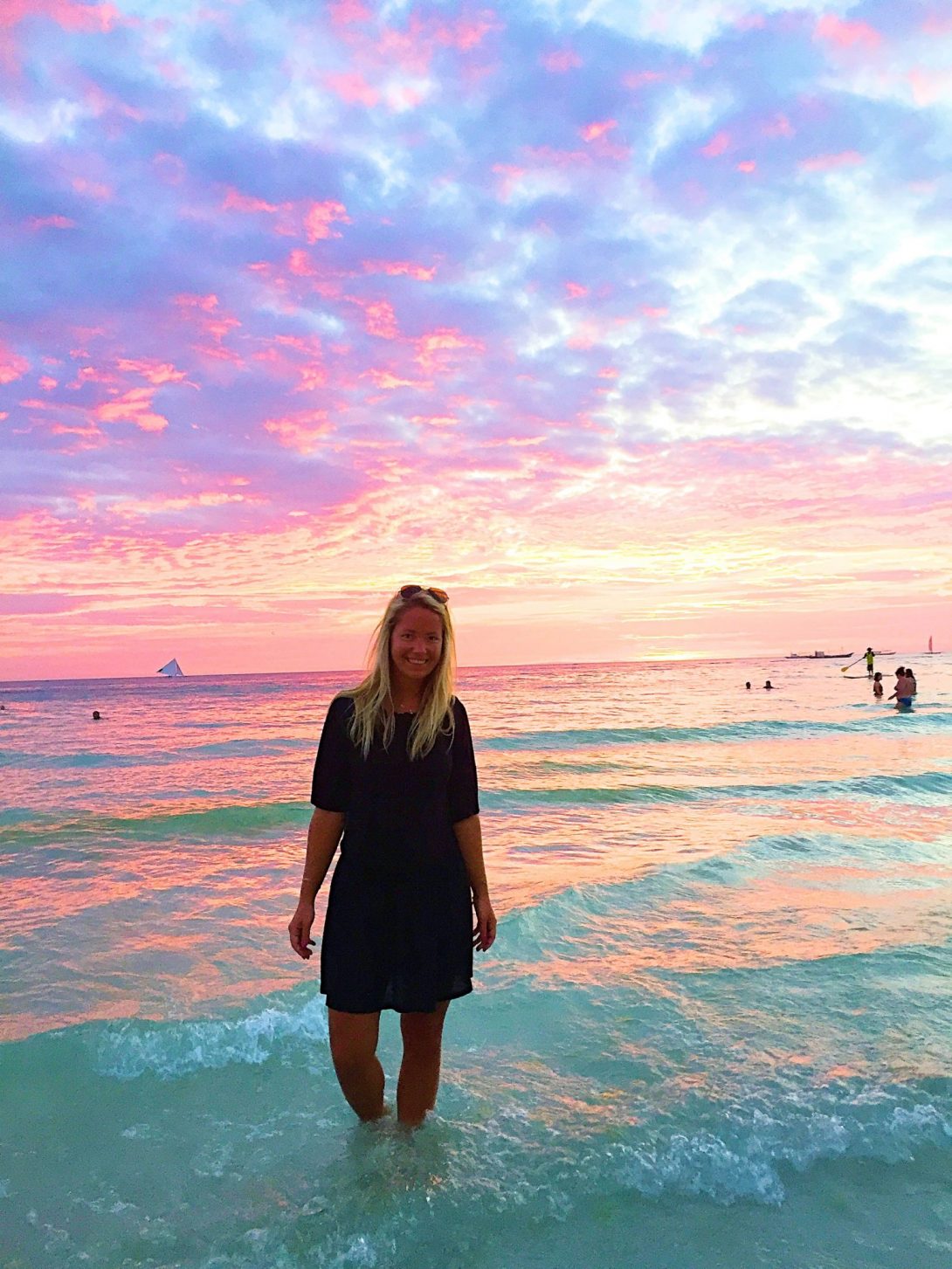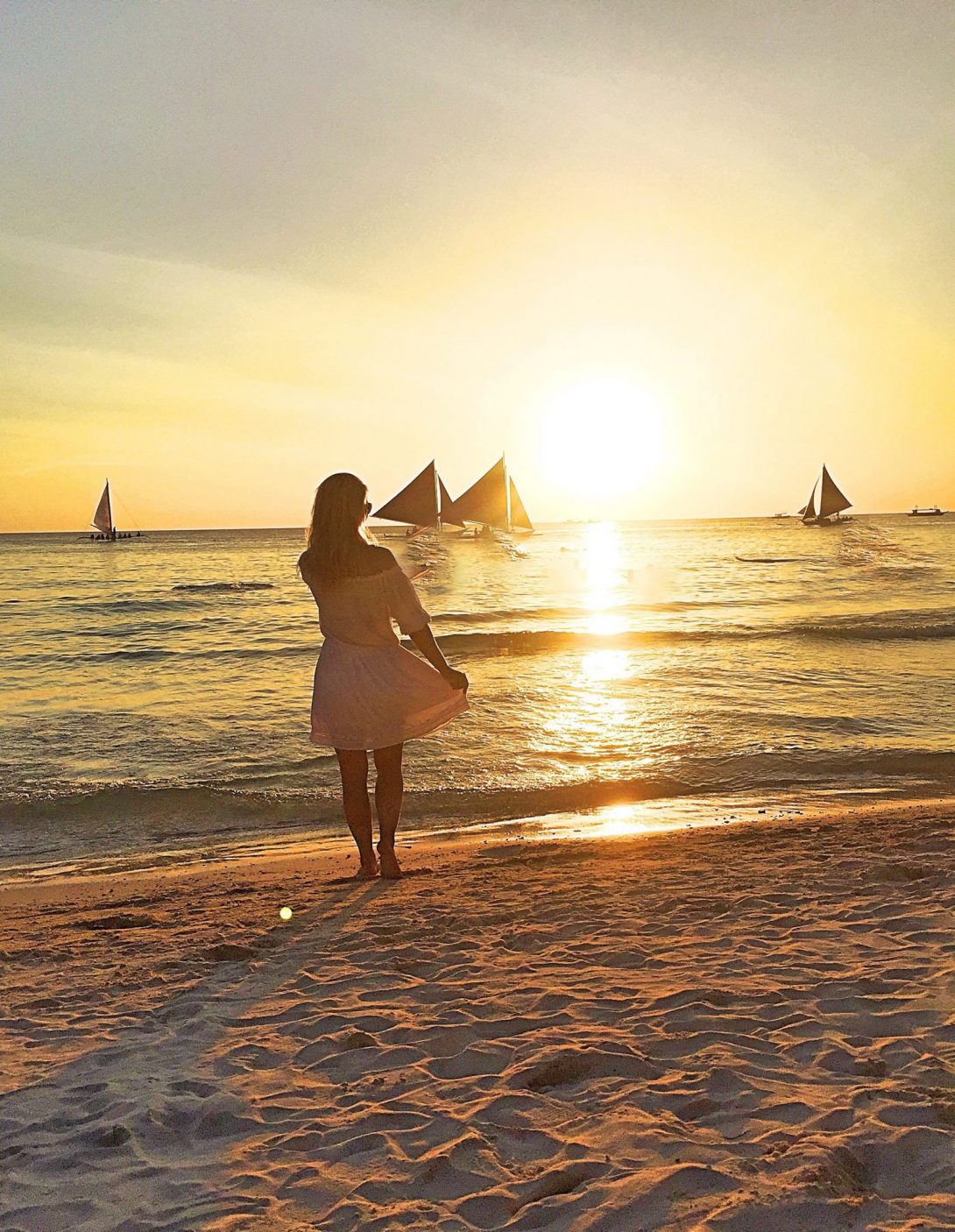 From Boracay I flew to Palawan and visited the El Nido area, as many said is so amazing and popular. Unfortunately, my hopes were too much of the positive things so I was quite disappointed when I was there. Still, it's really nice and beautiful, but I've seen nicer beaches and areas. It also cost a little more than Boracay, not much but Boracay was cheaper for food and drinks. Although Boracay was touristy and there were many tourists there at the same time as me, I really liked that island.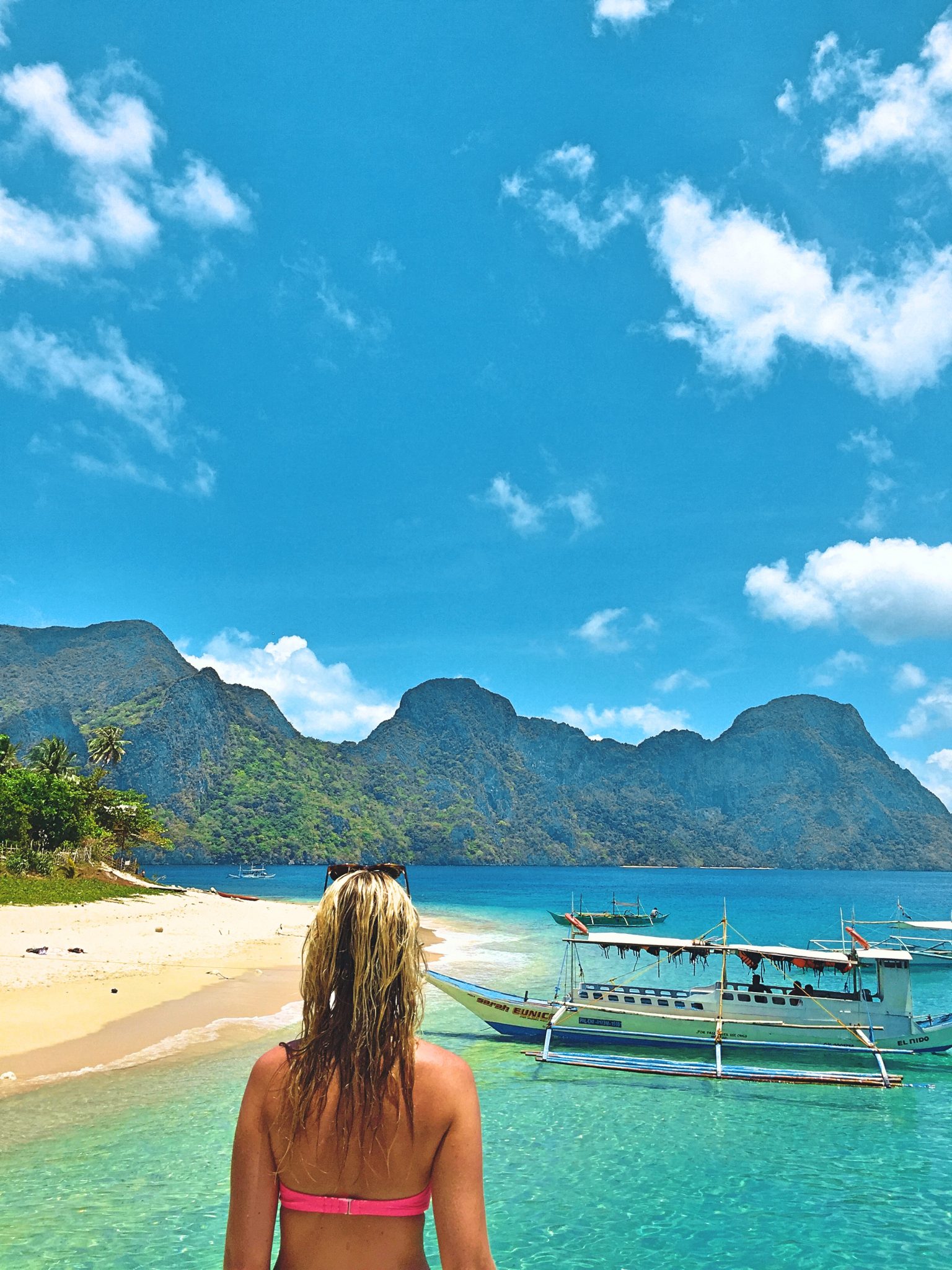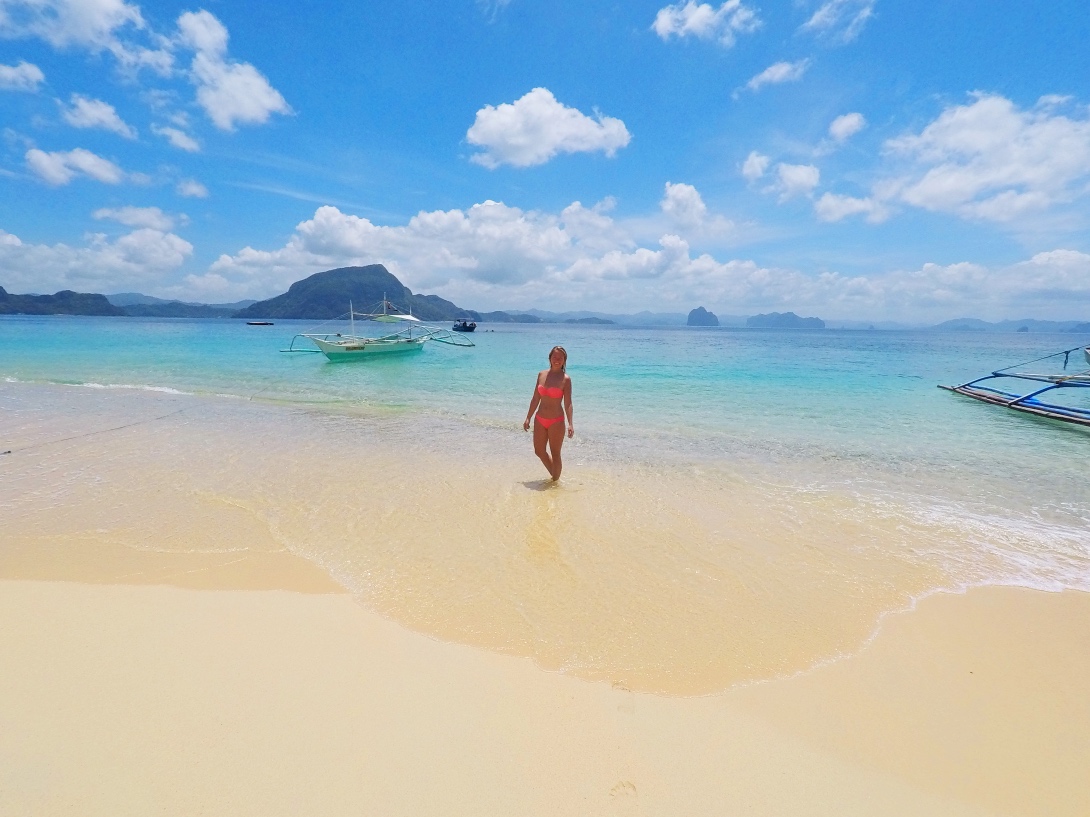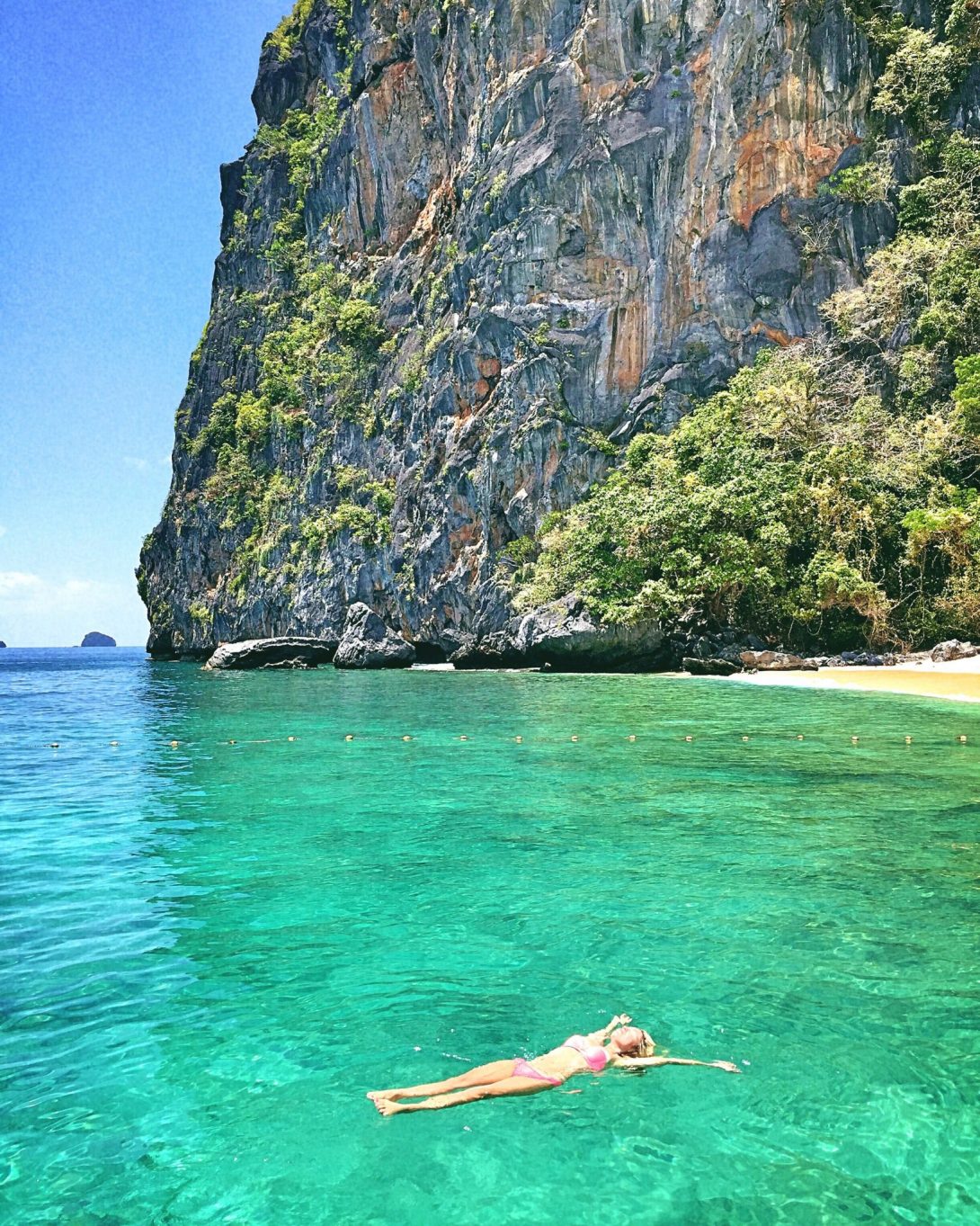 APRIL
Bangkok, Thailand
I had a gap in my travel schedule so I spent few days going spontaneously to Bangkok. Above all, it was to try out Qatar Airways Airbus 380, which is the largest aircraft in the world at the moment, an aircraft that I think is really cool. In addition, I also wanted to try Qatar Airways Business Class on their Airbus 380 to and from Bangkok. Therefore, it became a few short but intense days in my favorite city of Bangkok!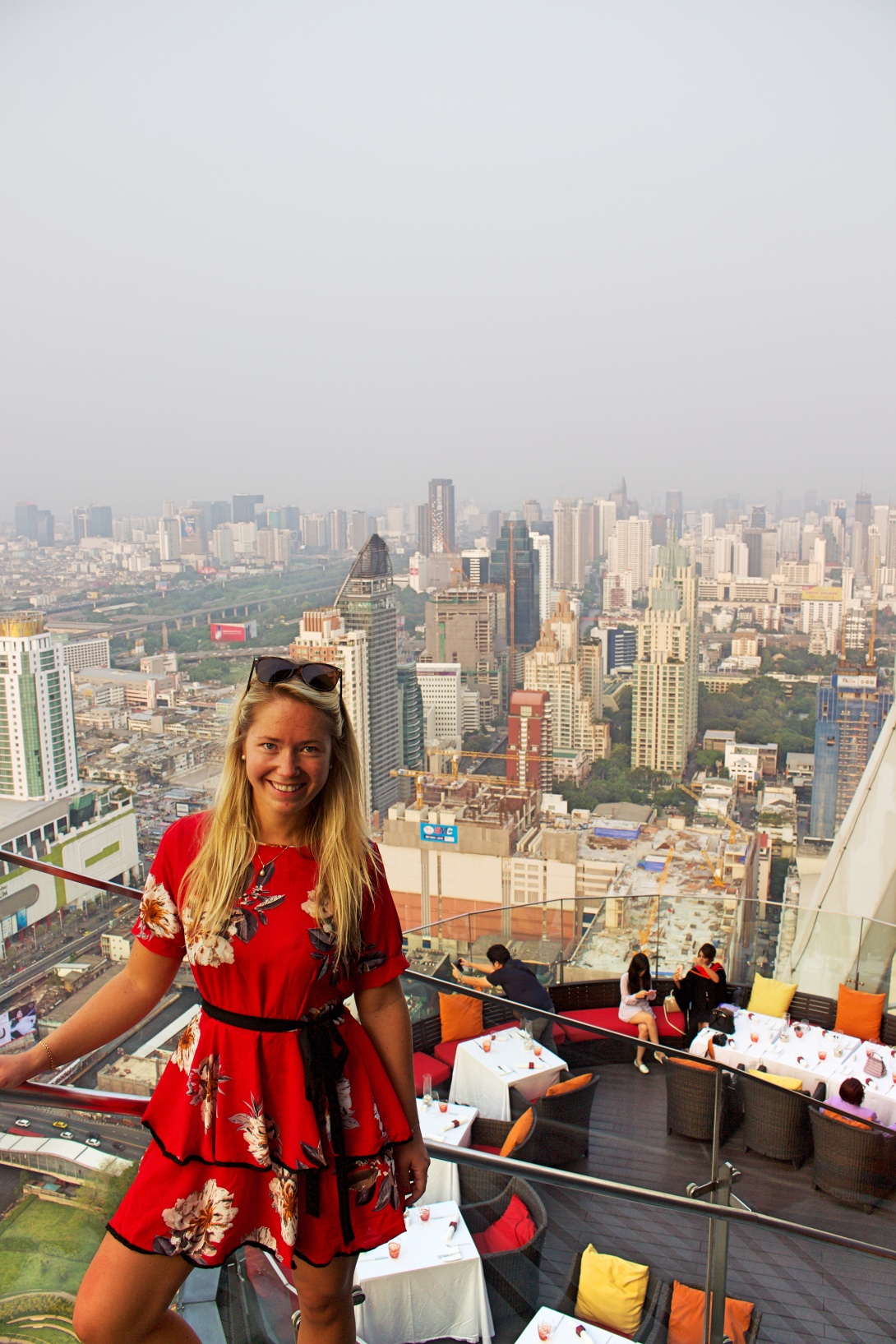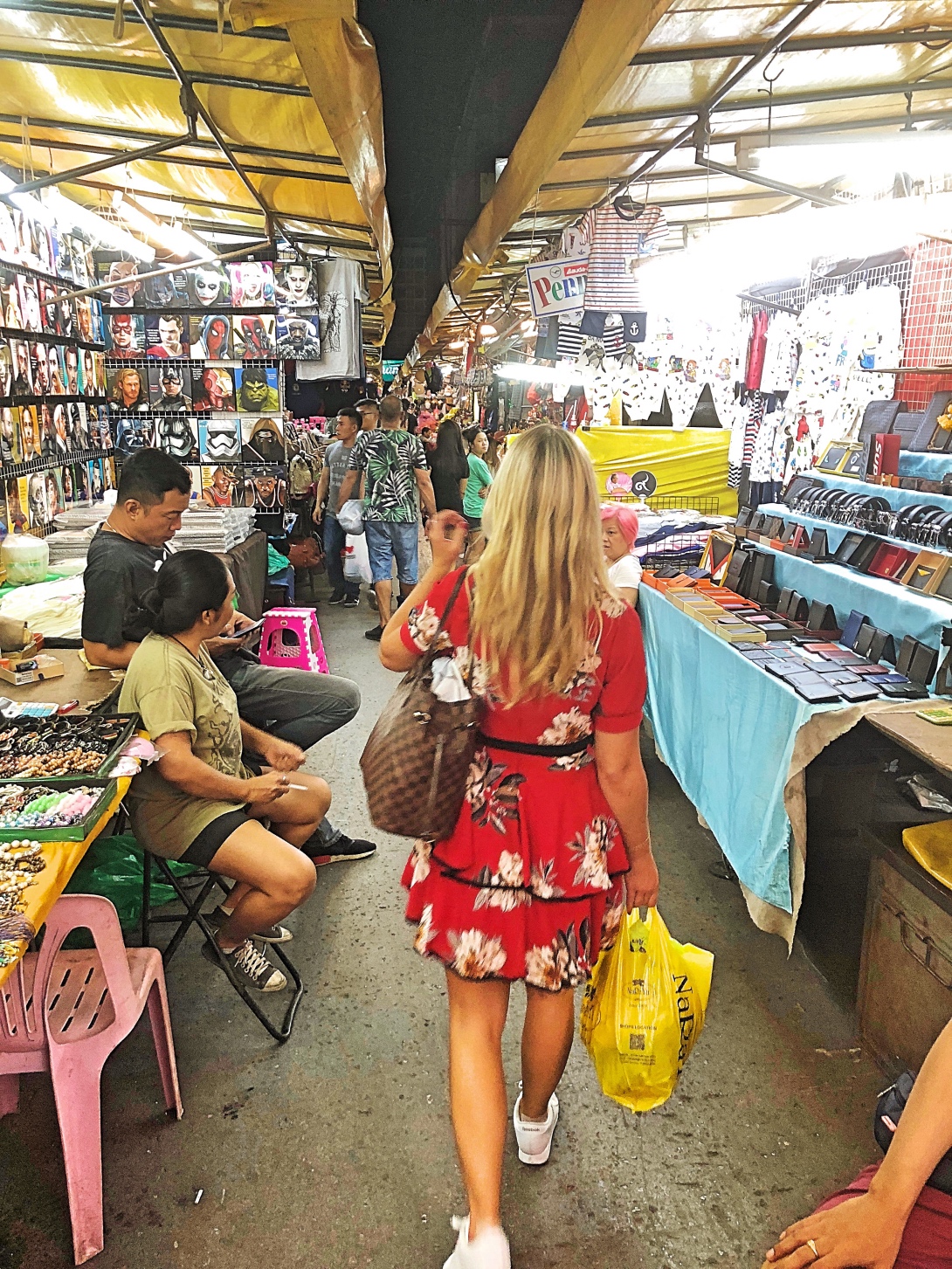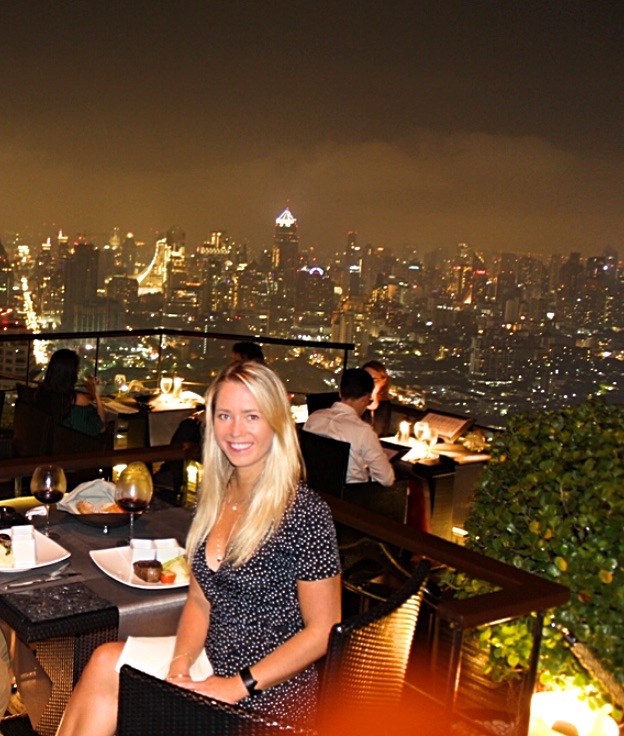 Nice, France
Early this year I had booked a weekend in Nice in the end of April to welcome the spring and feel the European pre summer feelings. Three full days in Nice were perfect for enjoying and experiencing the French Riviera without any stress. You can read more about my tips on what to see and do when visiting Nice in this post.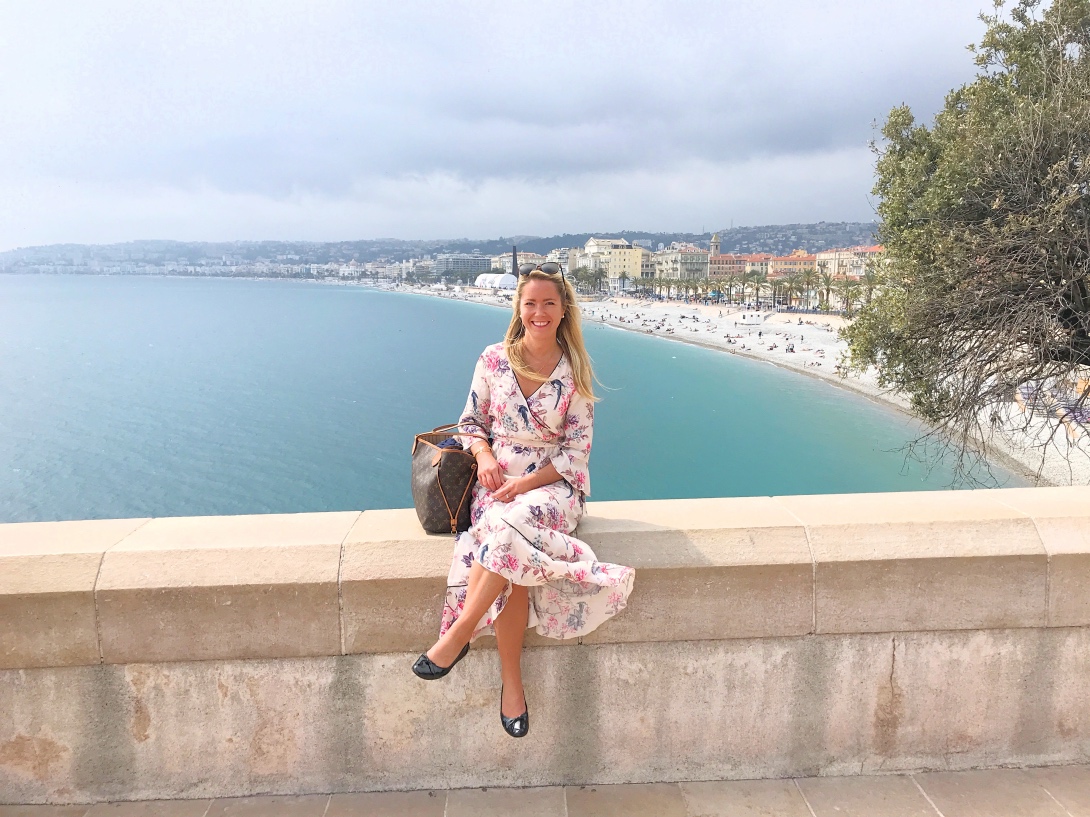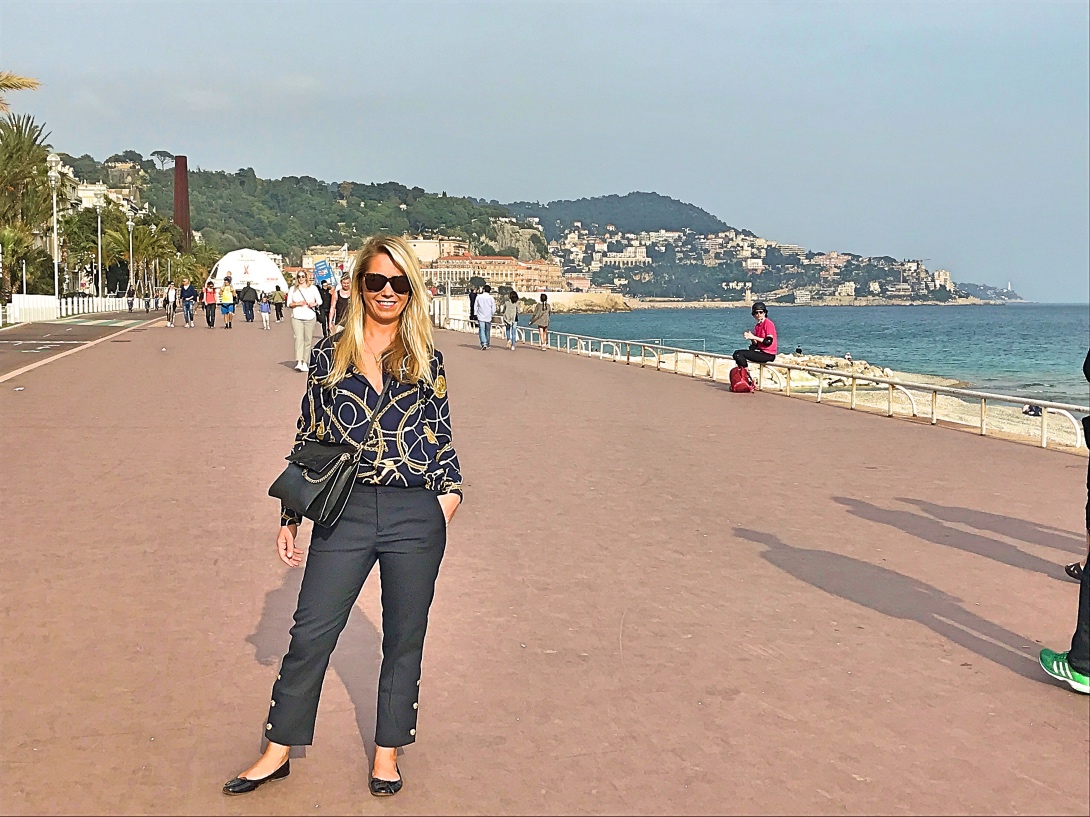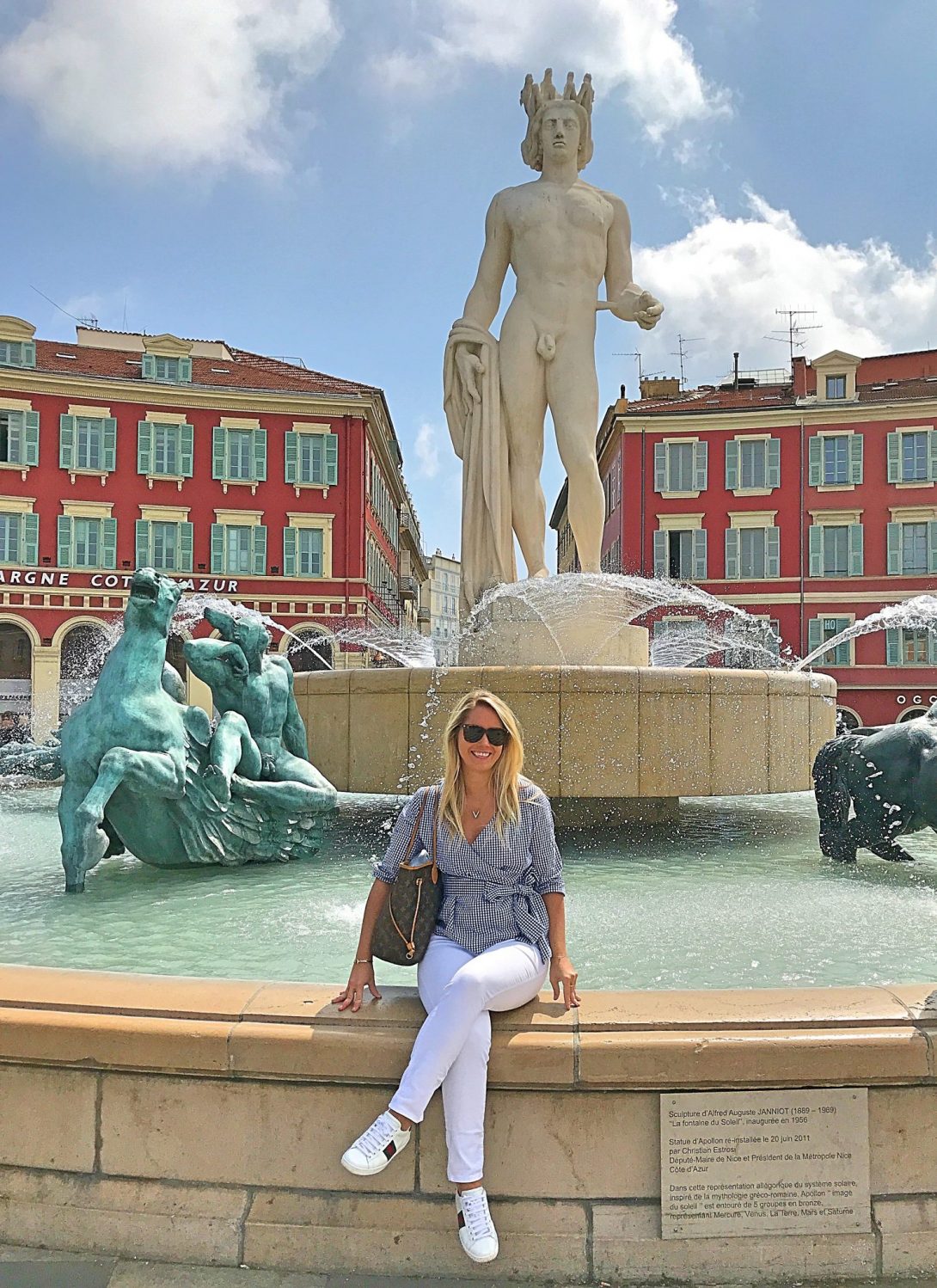 MAY
Belfast, Ireland
I was invited to go to Belfast in Ireland to participate in a Game of Thrones trip, which I couldn´t say no to! Although I'm not a big fan of Game of Thrones, it's always fun to discover real places where they record a tv show, I think. Four days of full schedule and both a new city and new country to add on my list 🙂 Belfast is located in the Northern Ireland and surprised me with its amazingly beautiful nature! What environments there are in Northern Ireland, I understand why they record TV series here! You can read more about my Belfast travel guide, pubs I recommend in Belfast and my Game of Thrones hiking in Northern Ireland here.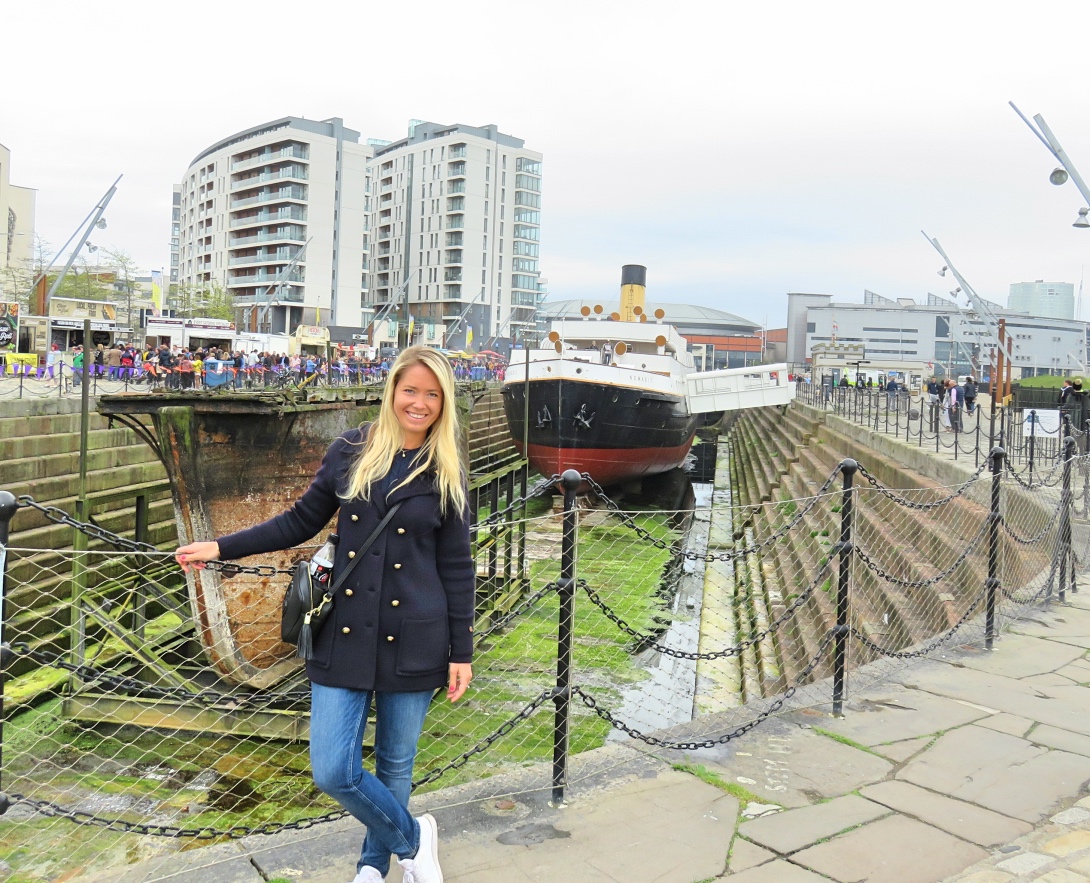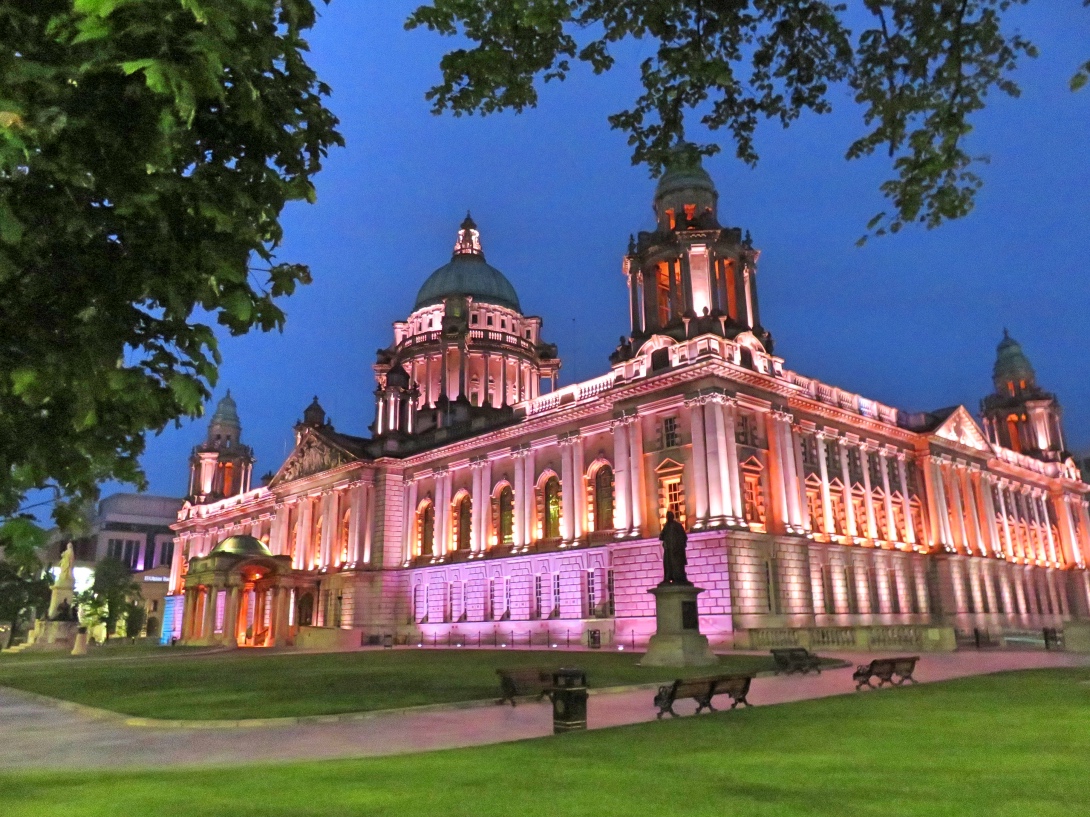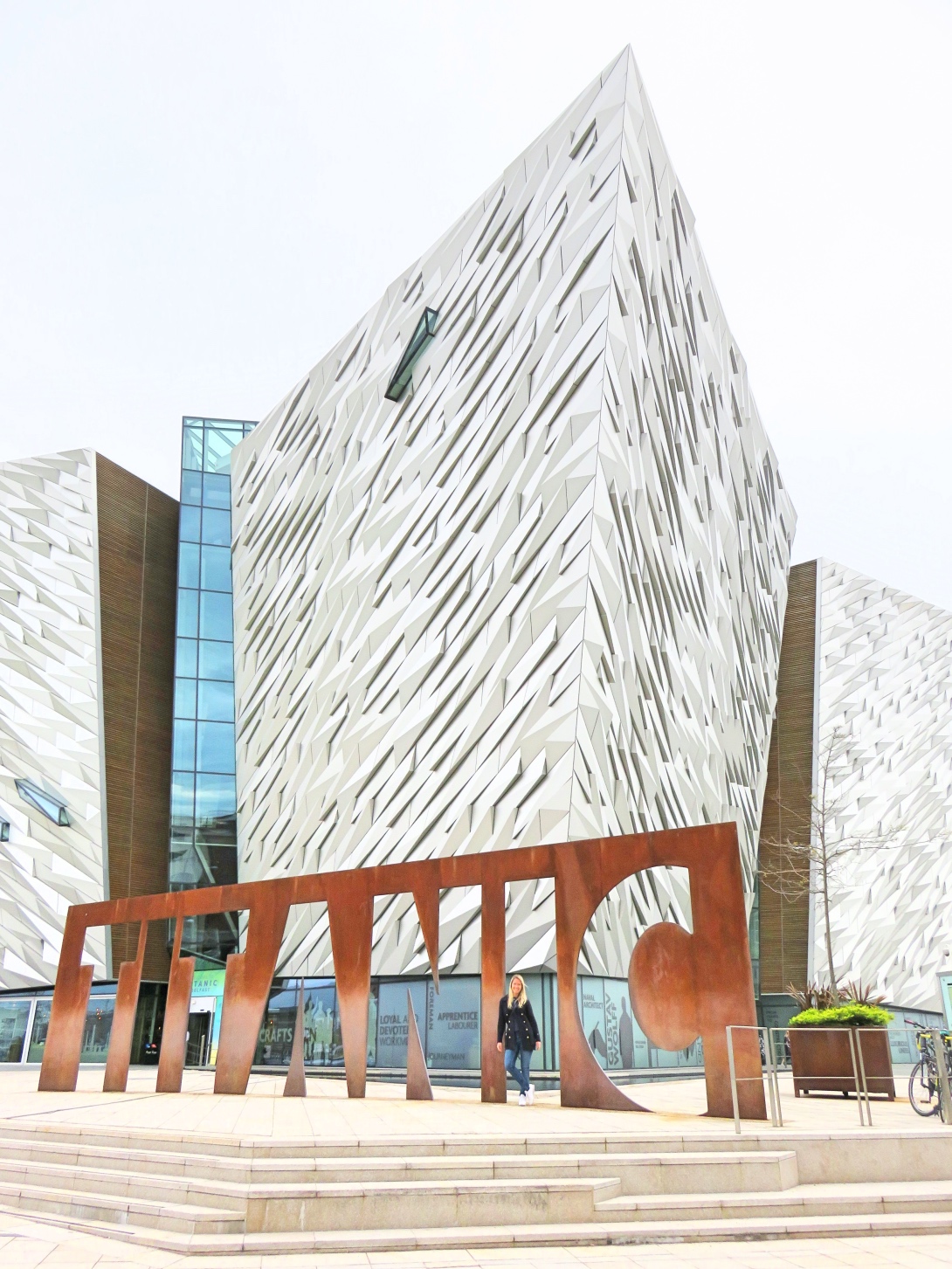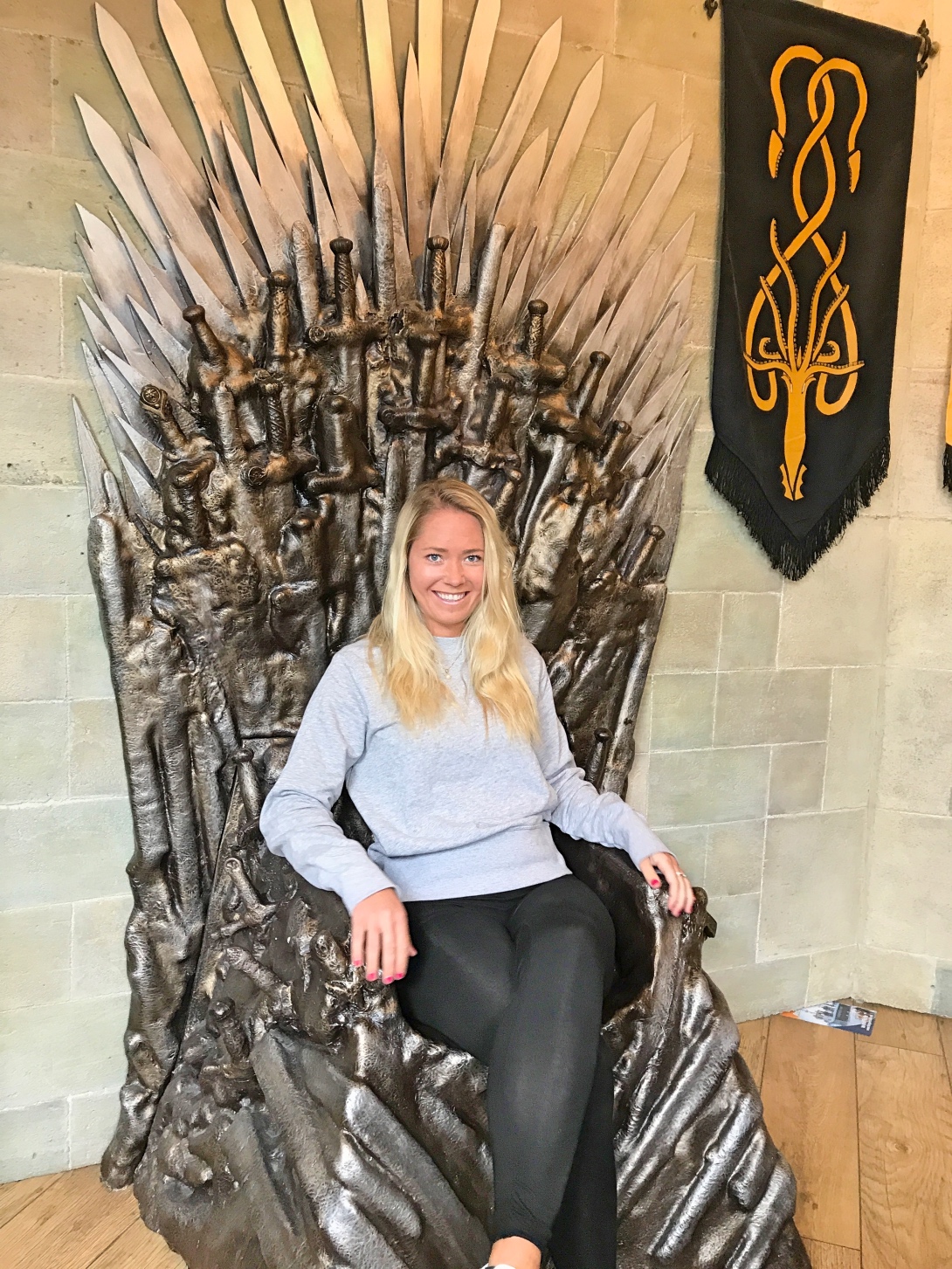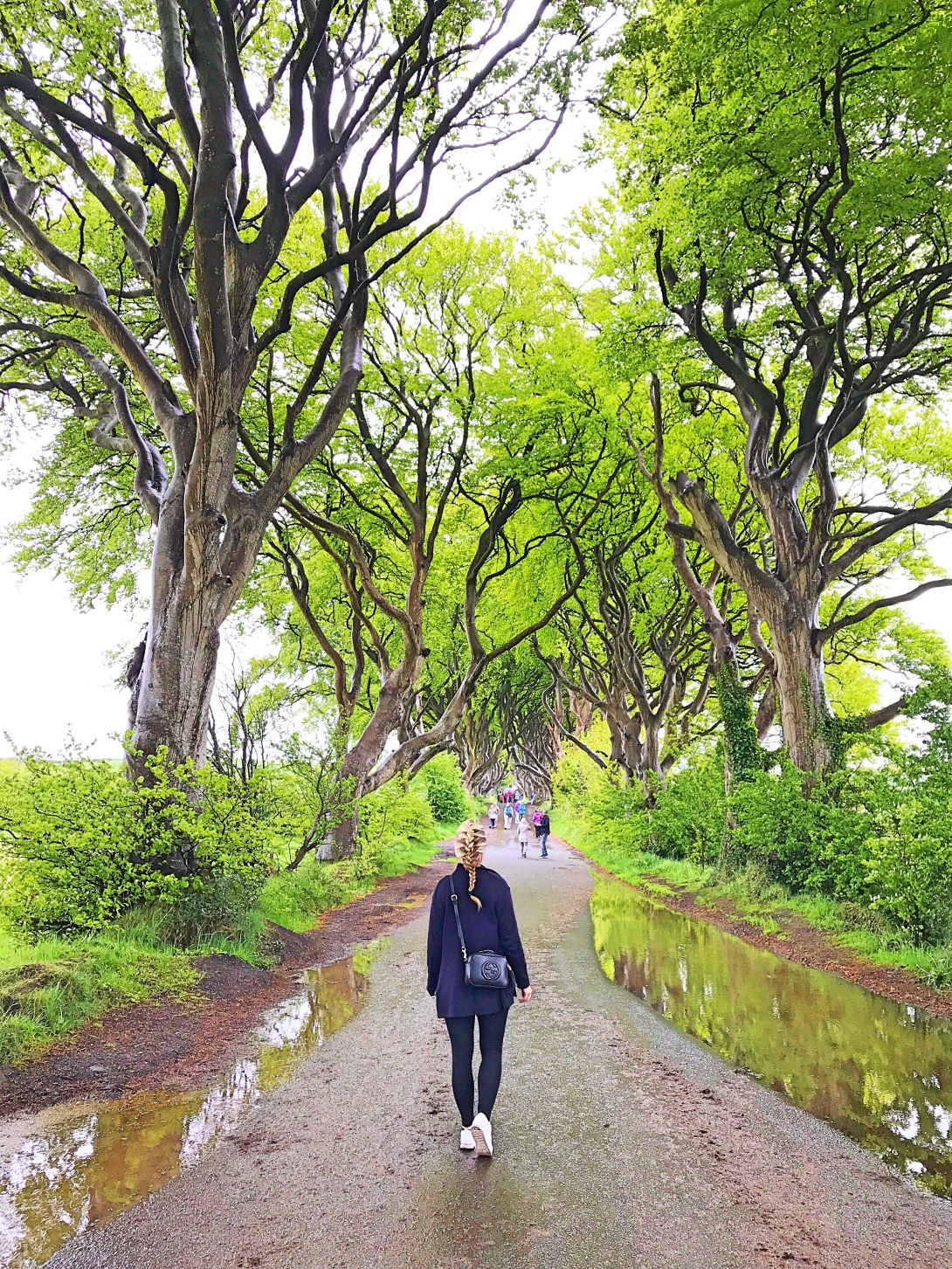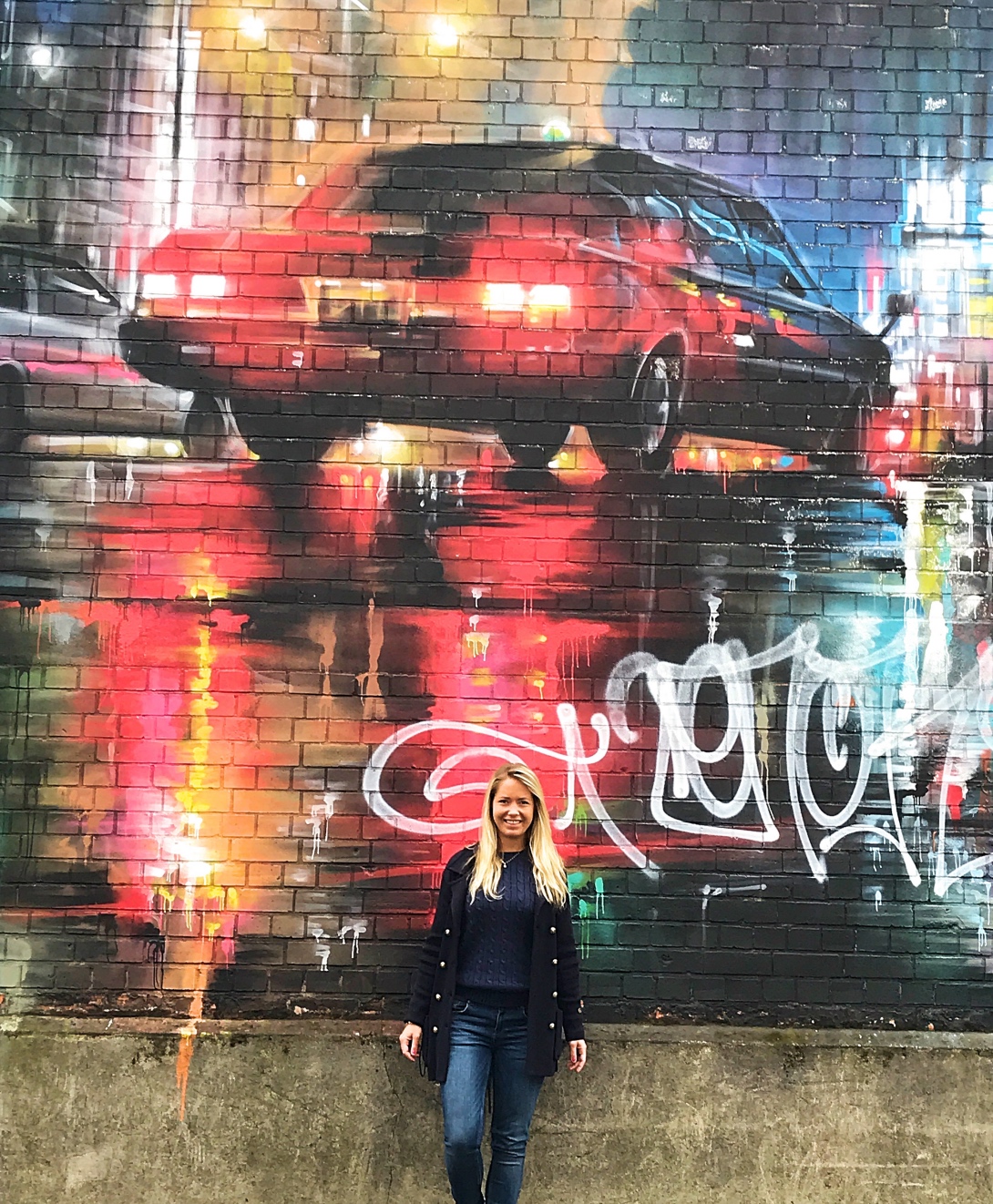 JUNE
Herceg Novi, Montenegro
At the beginning of June I went to Herceg Novi in Montenegro to work with their tourism agency and market Herceg Novi, something I absolutely couldn't say no to. I have heard of Montenegro very much and I would like to go there and now I had a chance, which I was incredibly happy about! It was much more beautiful than I could ever imagine and so many cozy little villages and towns everywhere. You can both swim, hike in the mountains and go for a wine tasting in the same day if you want and have energy, everything is close to each other, which makes Herceg Novi a great holiday spot to go for due to there is something for everyone of all ages.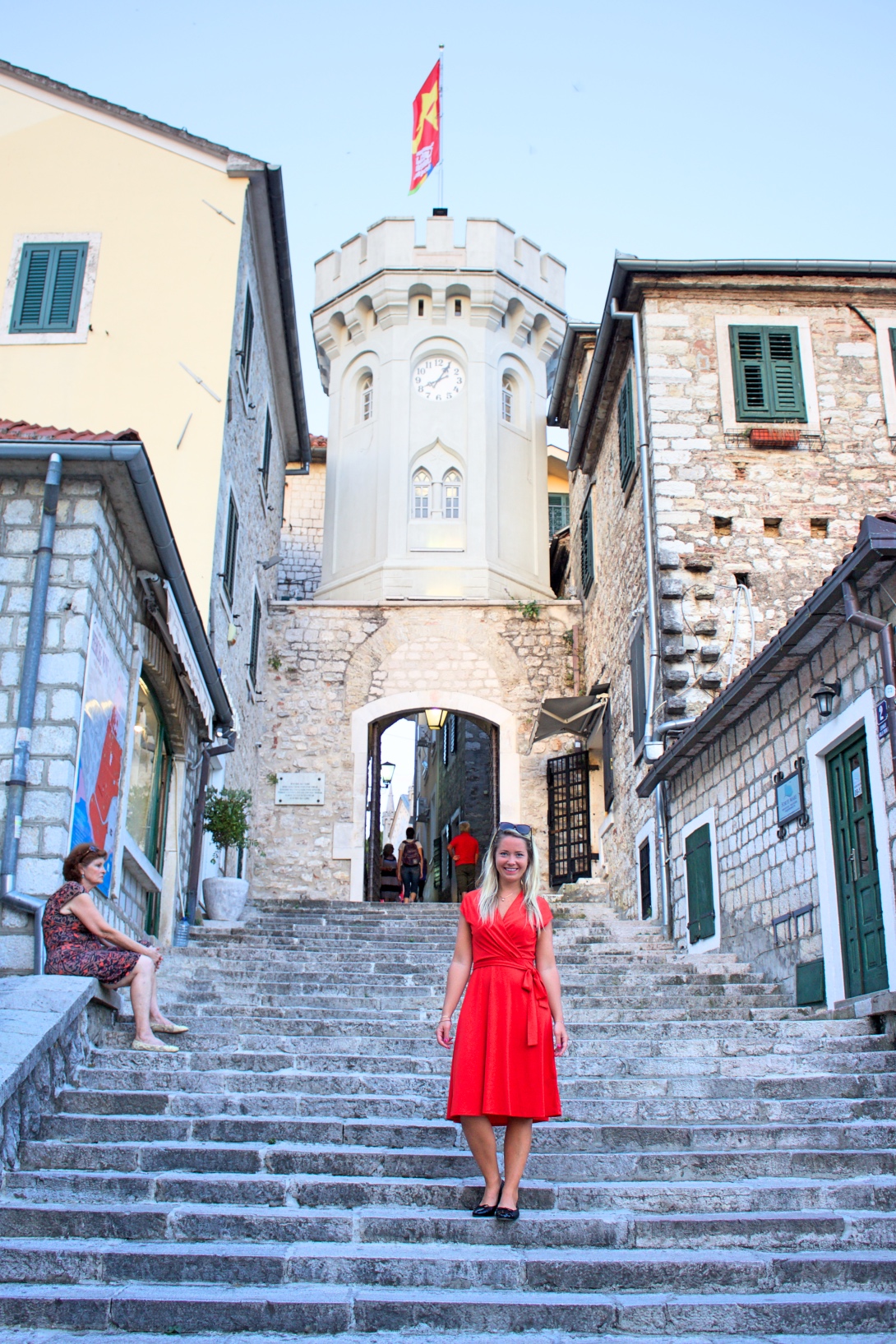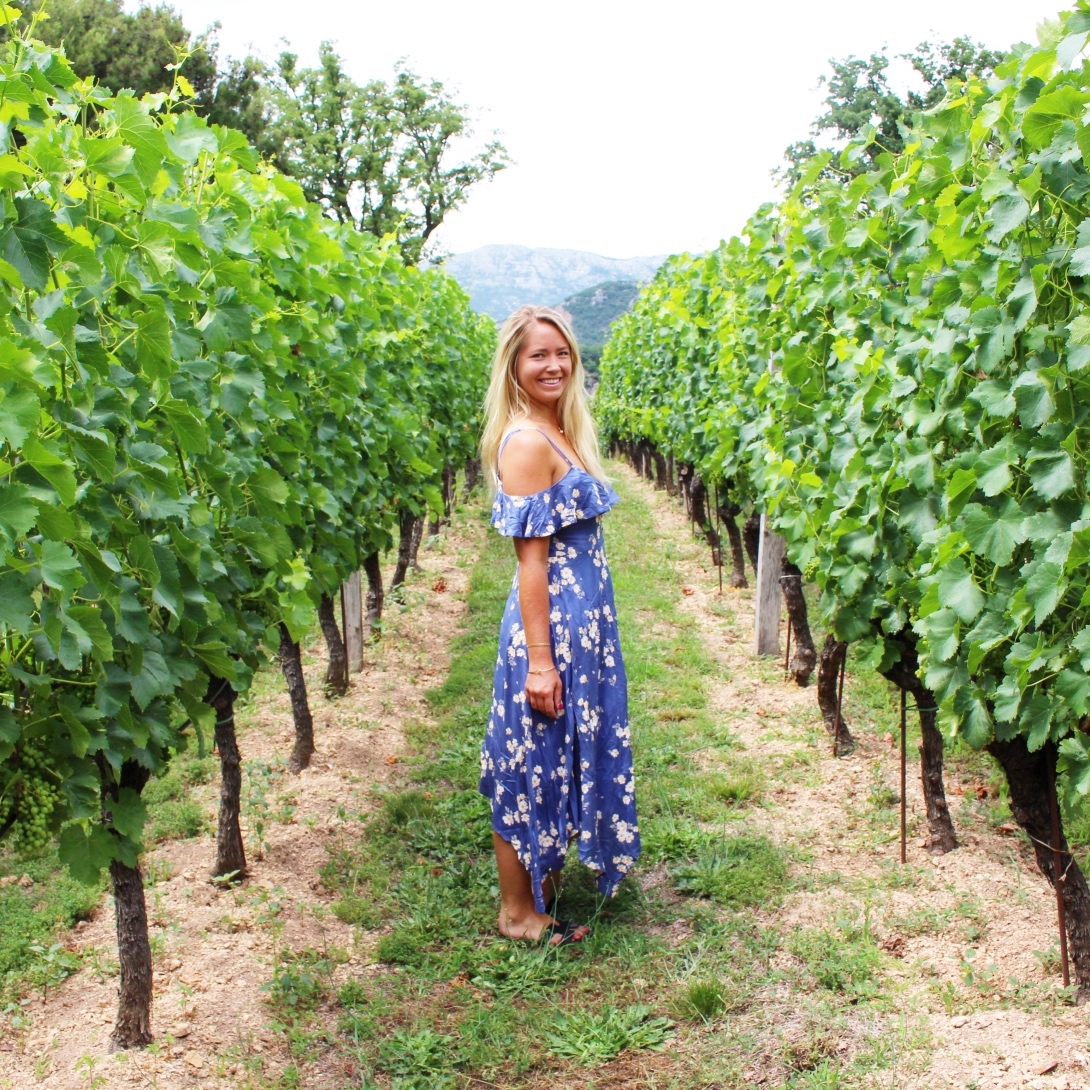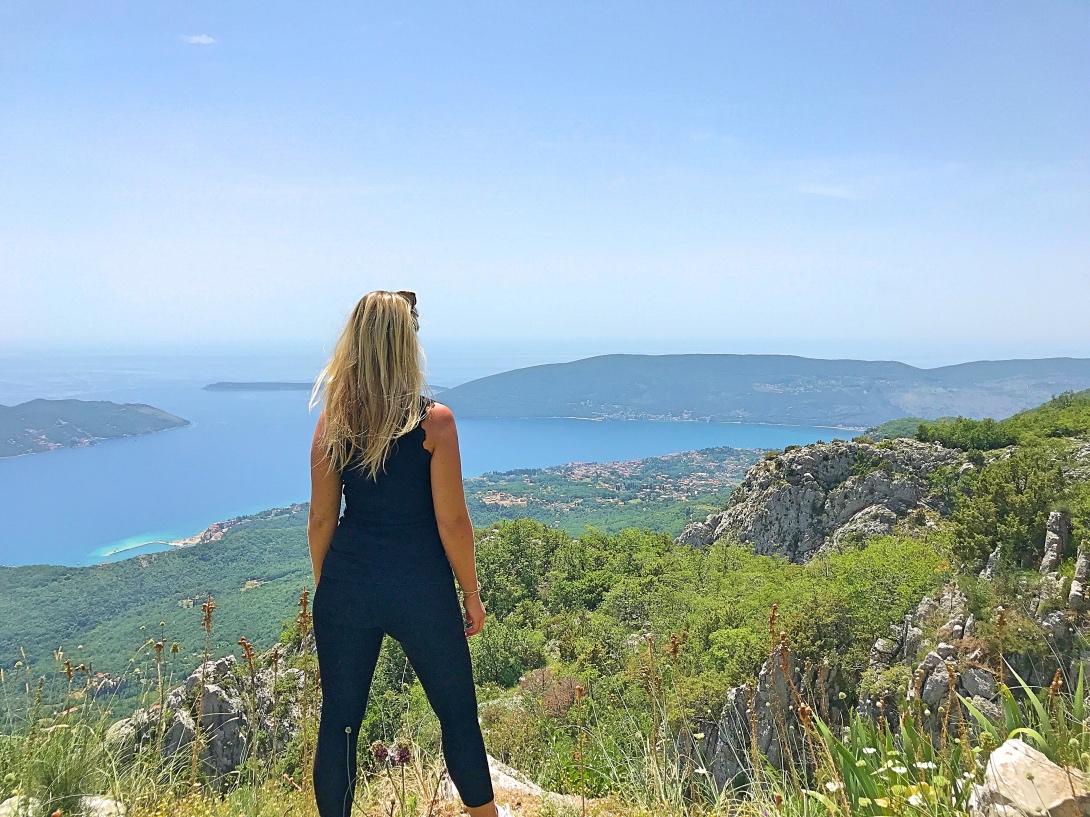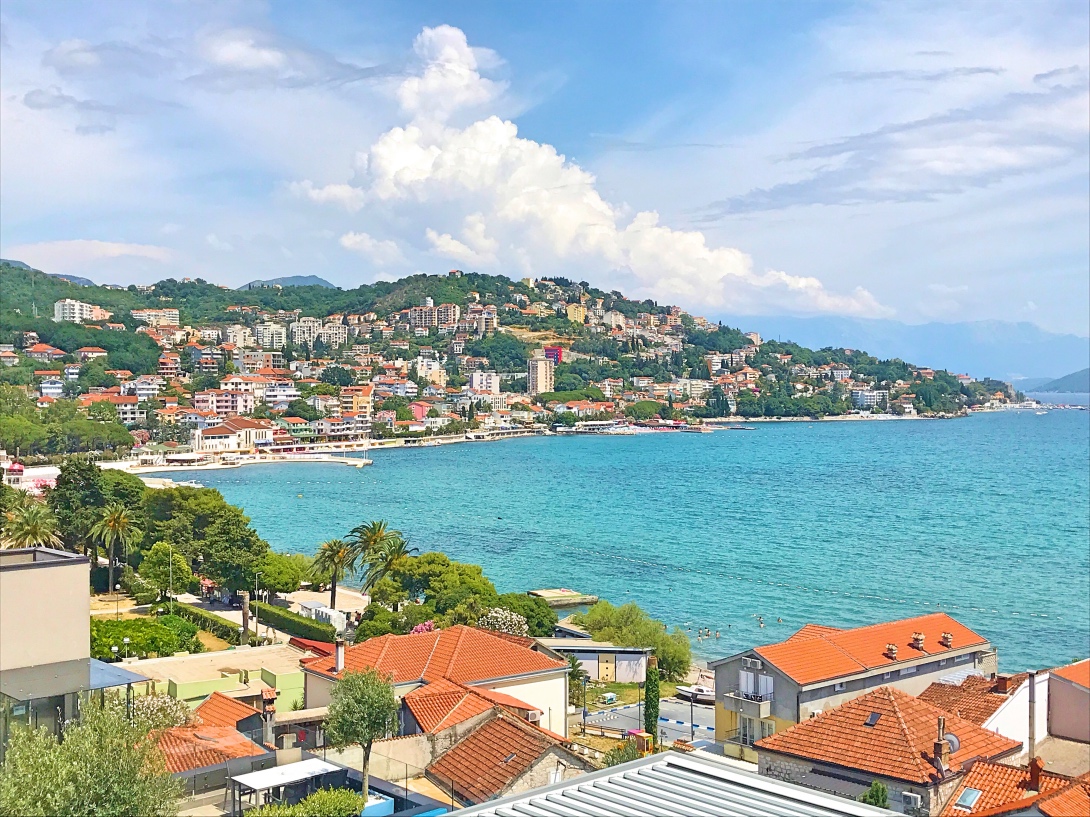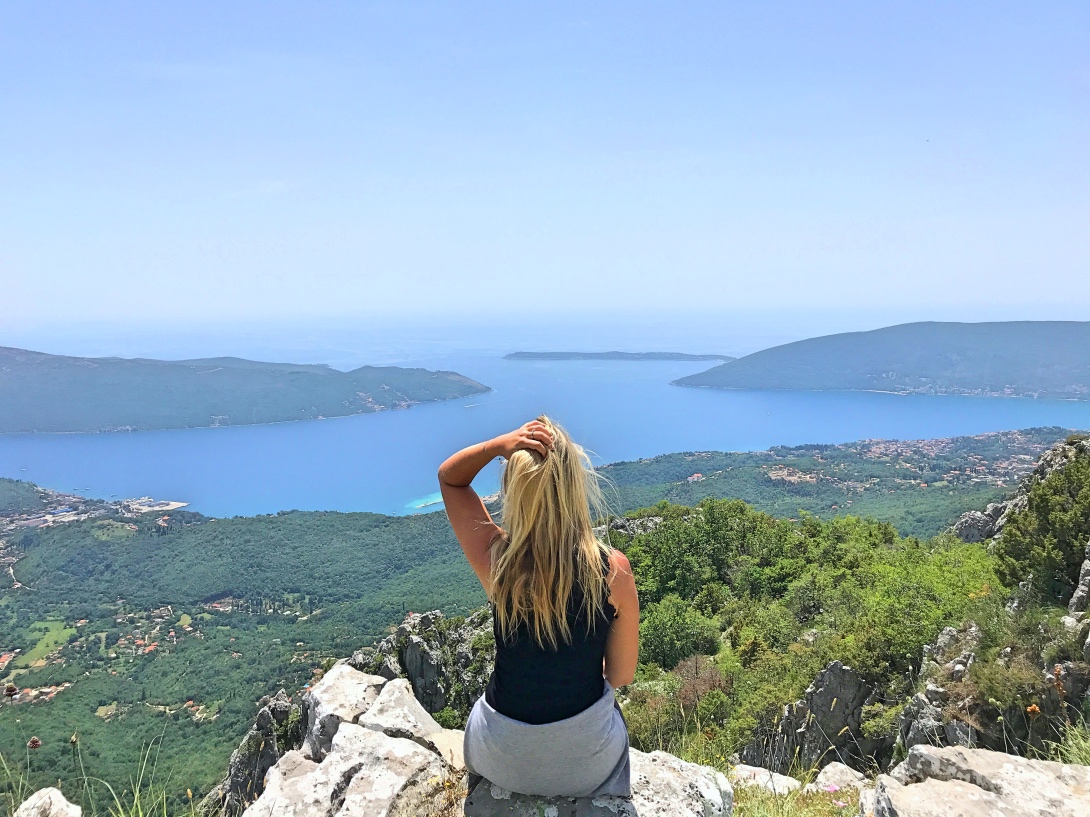 Hong Kong
Midsummer and birthday were celebrated this year in Hong Kong. As you may already know, I love to travel during Midsummer, to avoid this "stress" and that my birthday is always around this day. I got an offer from American Express to travel 2 for 1 with my points, which I took. It had cost me the same to travel by myself so I chose to bring a special person with me because it didn´t cost anything extra.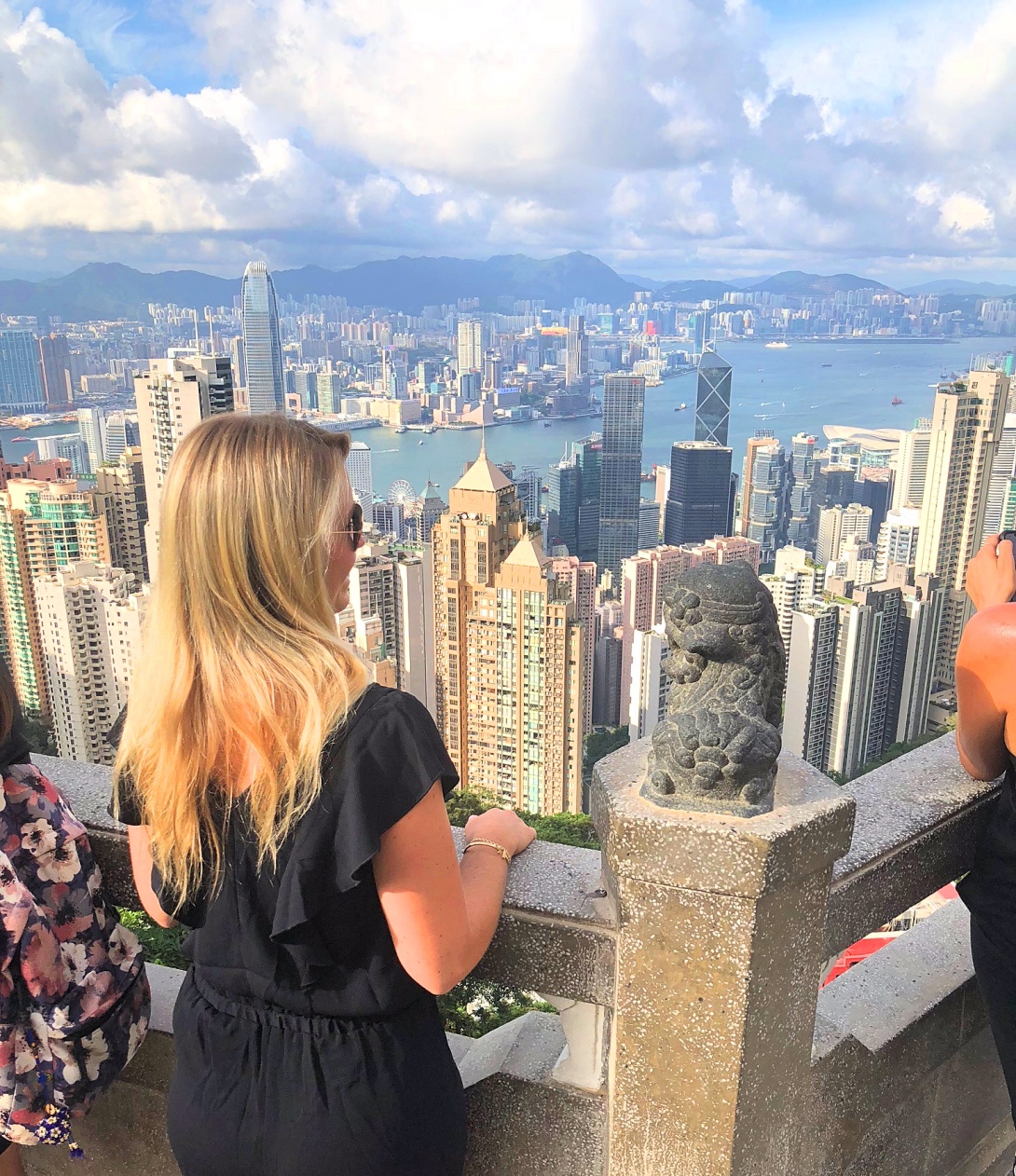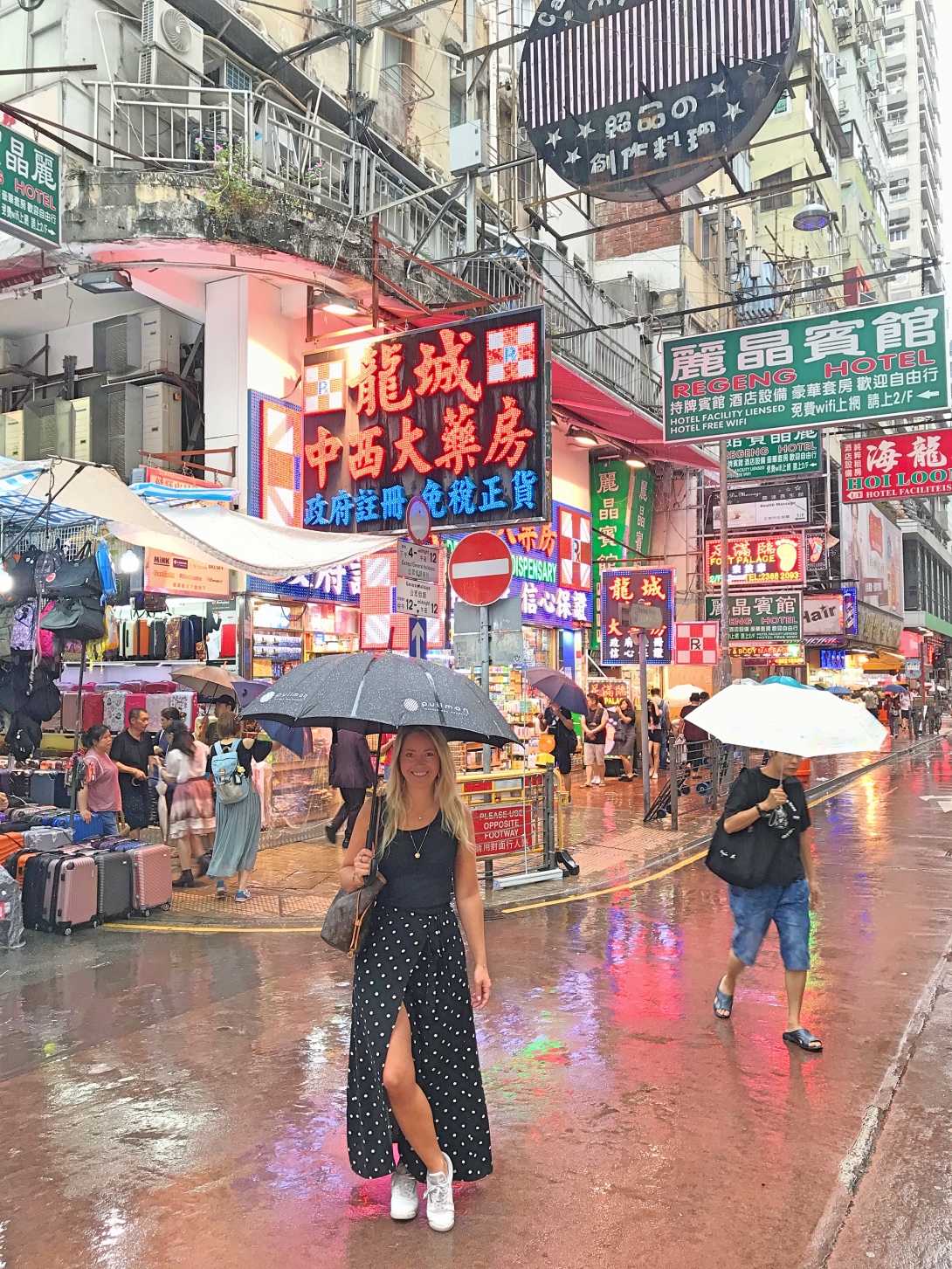 Last time I was in Hong Kong was 2009 so it was nice to come back to this cool city with all its neon signs and high skyscrapers! Hong Kong is a city worth traveling to, I think. It's not really like other cities. Additionally, it was extra fun to try out SAS Business Class direct flight from Stockholm to Hong Kong and back. With my offer from American Express we had seats in SAS Business Class onboard their Airbus 330 which was the first time for me!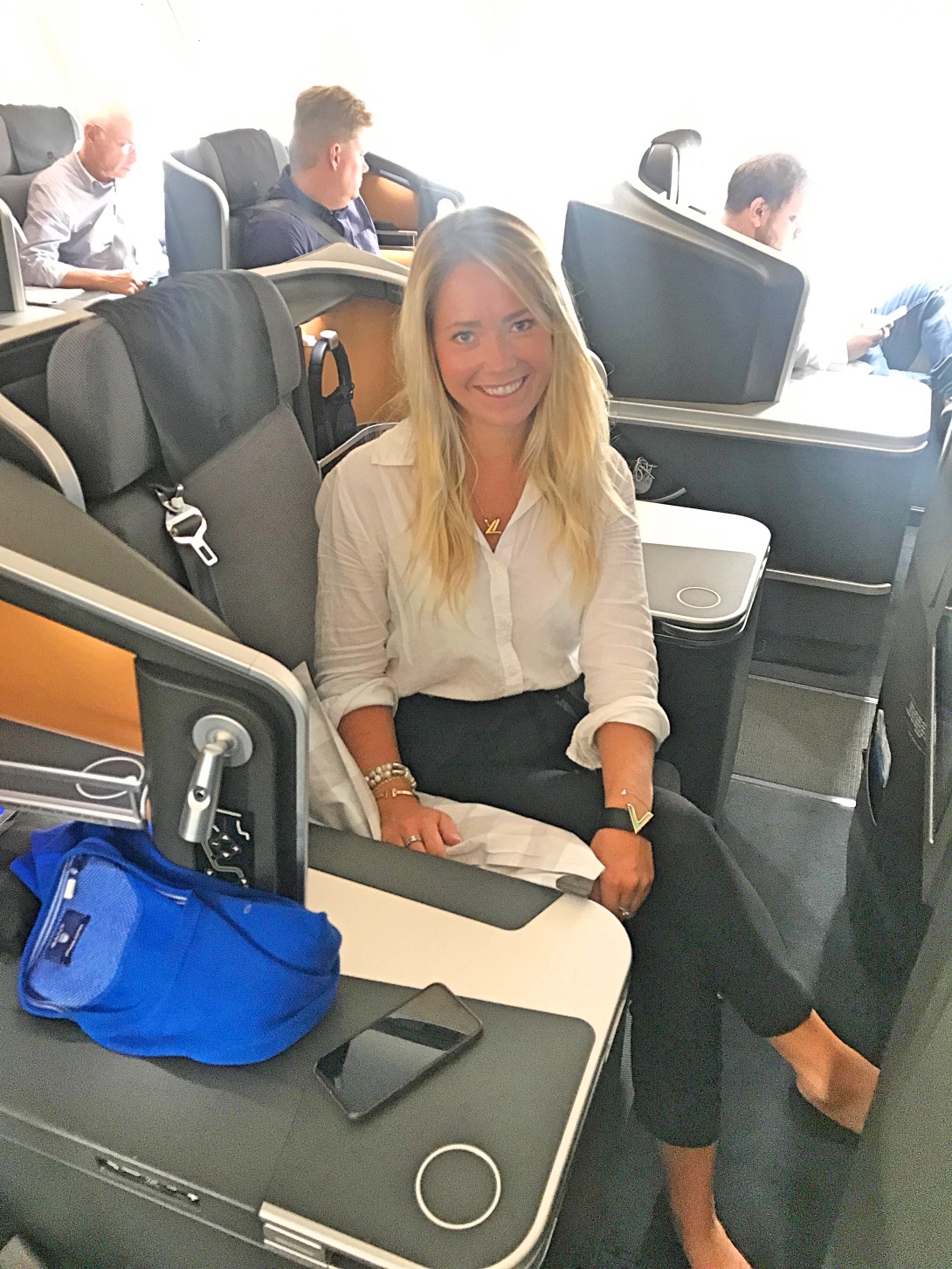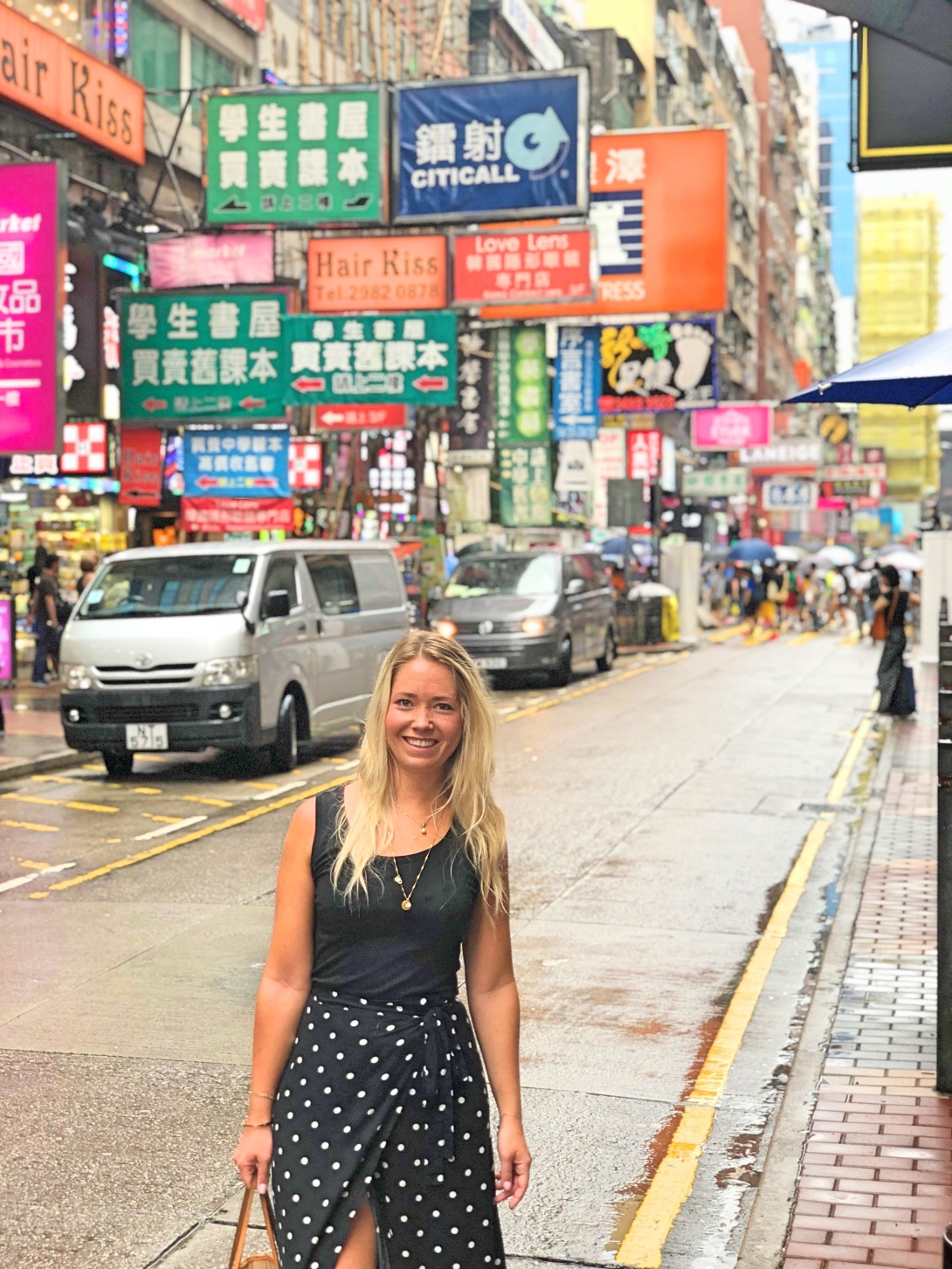 THE FUTURE:
What happens to me for the next 6 months this year? Well, that's a good question. In one way, I feel I've had travelled as much as I wanted to do and planned for these months, so I'm not planning to travel as intensively as I did now. I have also got a dog that makes me want to be more at home, but I will take her with me on some trips in the future.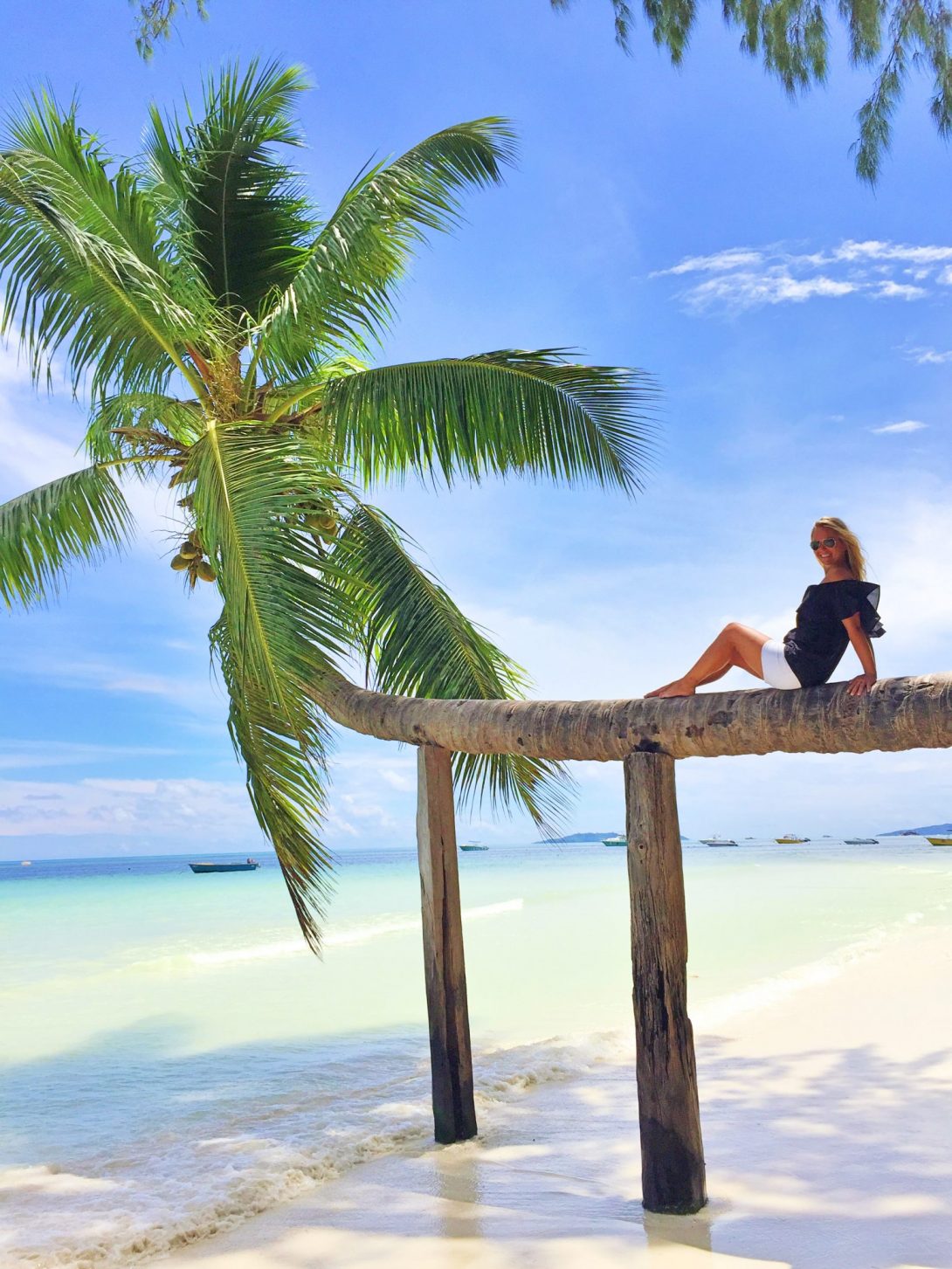 Portugal and Qatar
I plan to go to Portugal in August and bring my dog with me. I will also travel to Doha sometime before the fall starts to meet some friends, but I haven´t planned exactly when it will be but for sure within few months. In between, I will take it as it comes, hopefully I will be offered press trips and other types of trips that I don´t know about right now but that would be very fun!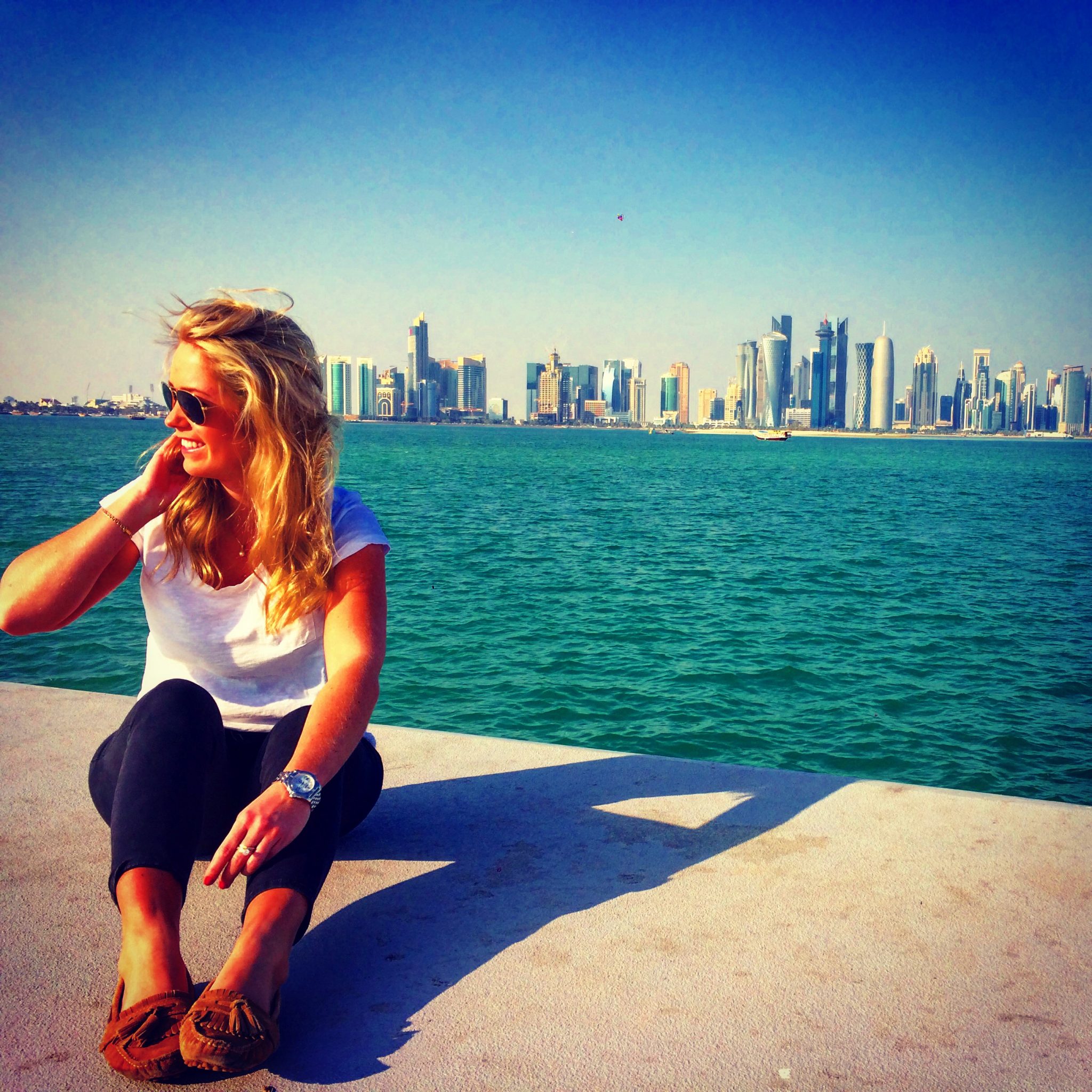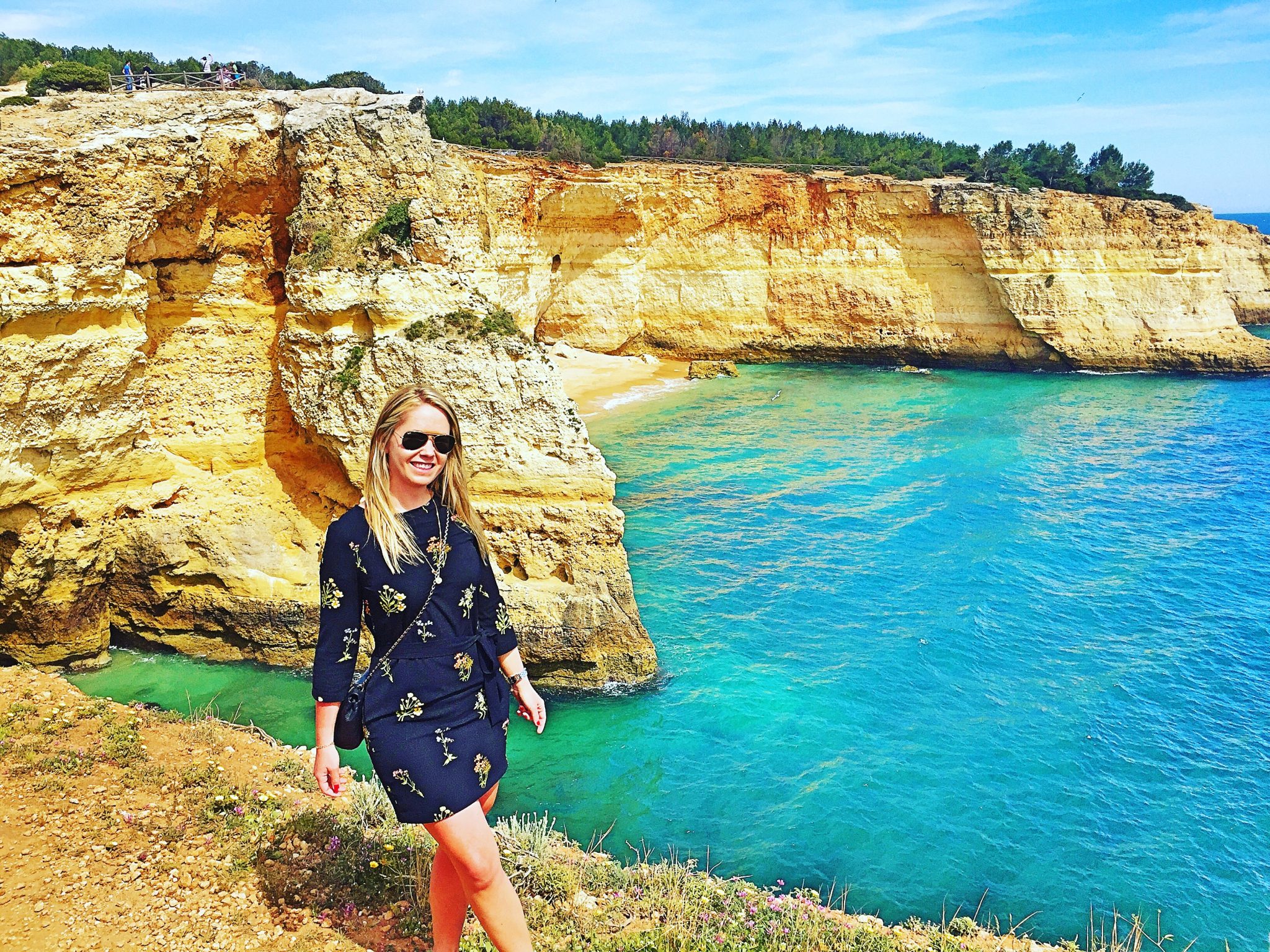 My Company
I also have my company to work on and have a lot of projects going on that I have had to pause now this winter, hence I didn't feel well, but now I feel better to take care of it and continue where I finished those projects. Hopefully there will be a lot of things coming up here very soon on the blog and with my company! This makes me also feel that I want to calm down a little bit and not travel toooooo much as I have done until now. It will be very exciting and I've really gotten new energy to invest in my projects right now! But if any trip shows up, travel will always go first! 😉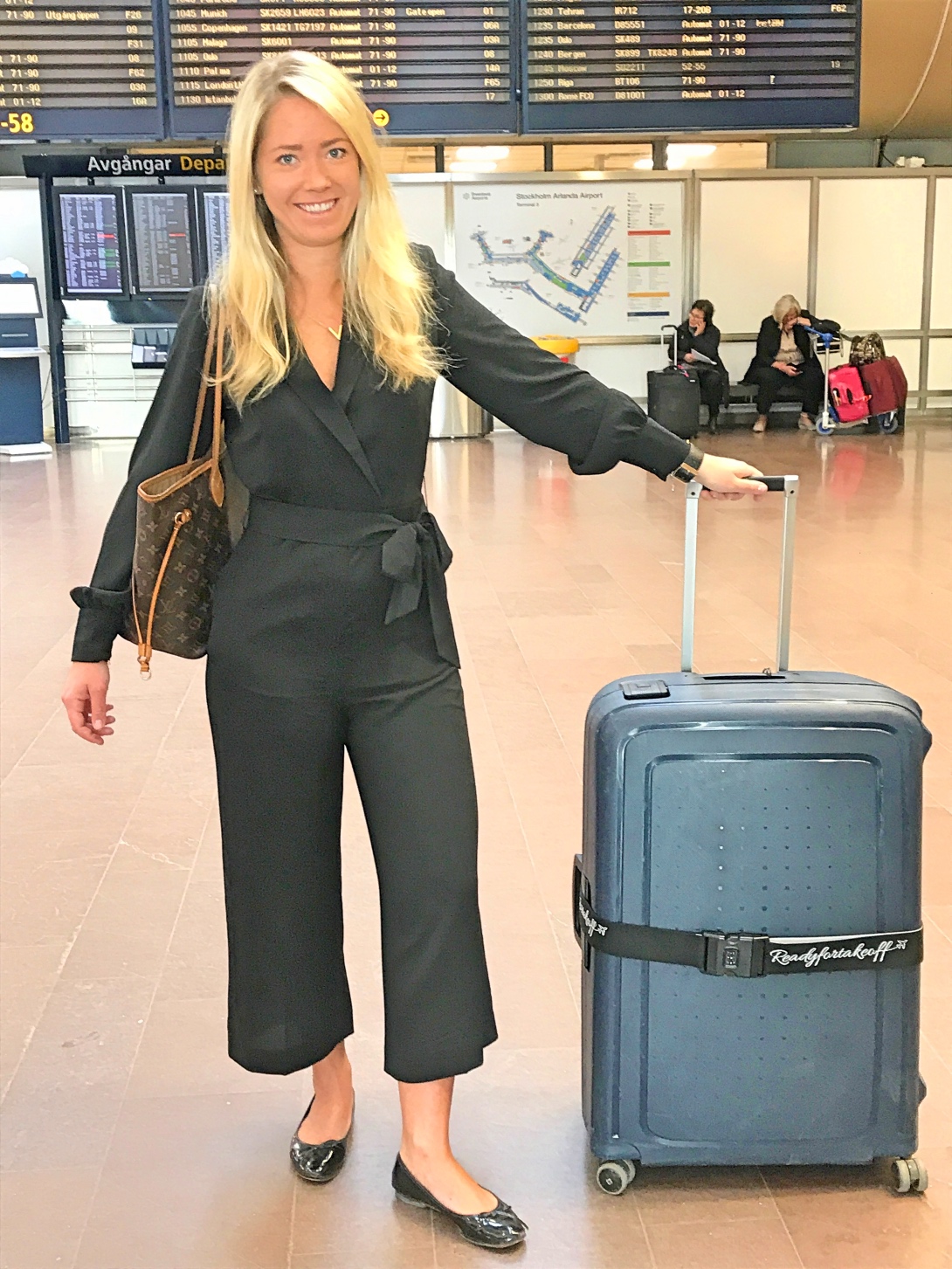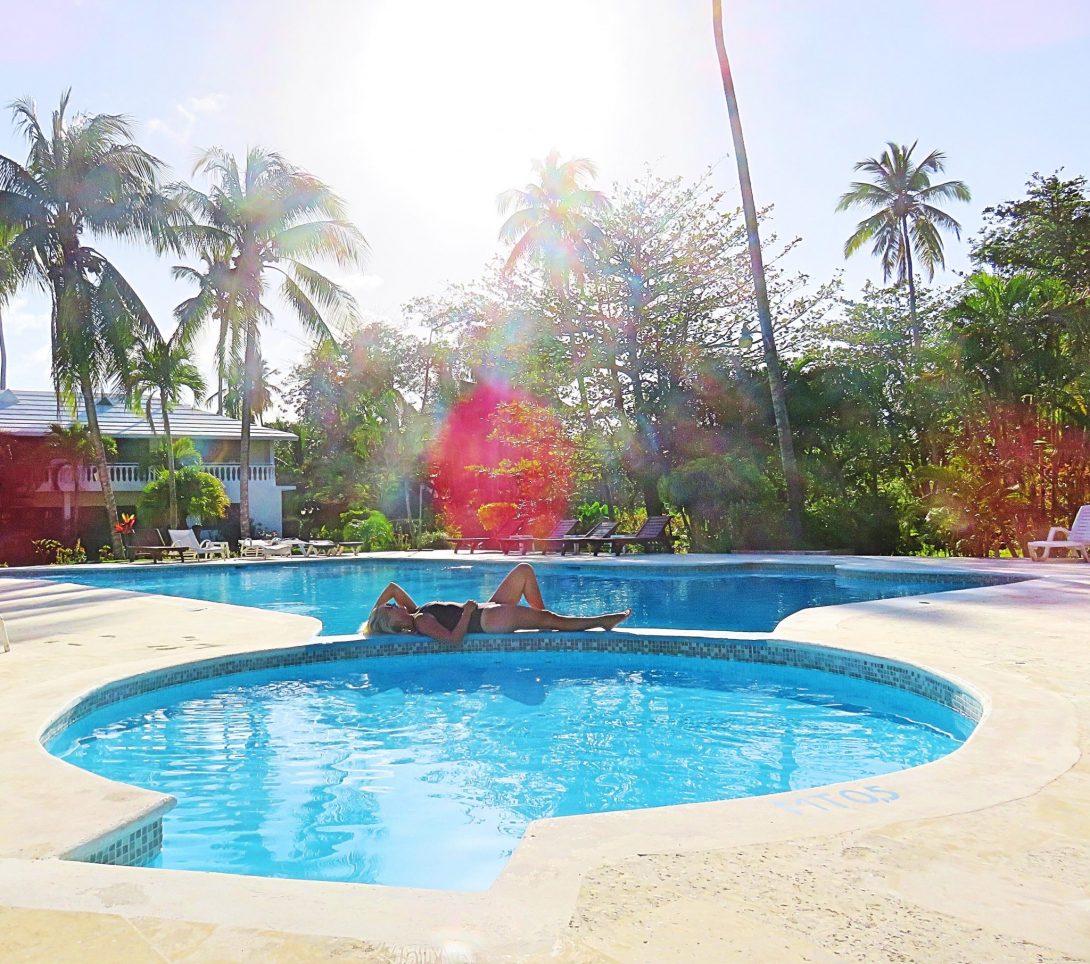 You can continue follow my adventures on Instagram here, Facebook here, Bloglovin here or why not sign up on my Youtube channel here! 🙂
Happy Travels!
// Charlotte