You have to visit Rockefeller center and take the elevator up to Top of The Rock for the amazing view over New York! I can stand here forever and just enjoy the view 🙂 It´s incredible! When you are inte New York, you need to visit The Empire State Building for an amazing view over New York. I don´t think you will get any better view than this.
TOP OF THE ROCK IN NEW YORK
Look at this view!!
We came up to top of the rock before the afternoon sun was going down, which gave really cool lights over Manhattan.
New York in black and white photo is really nice, I think. What do you think?
This is my favorite picture of them all 🙂
View over Central Park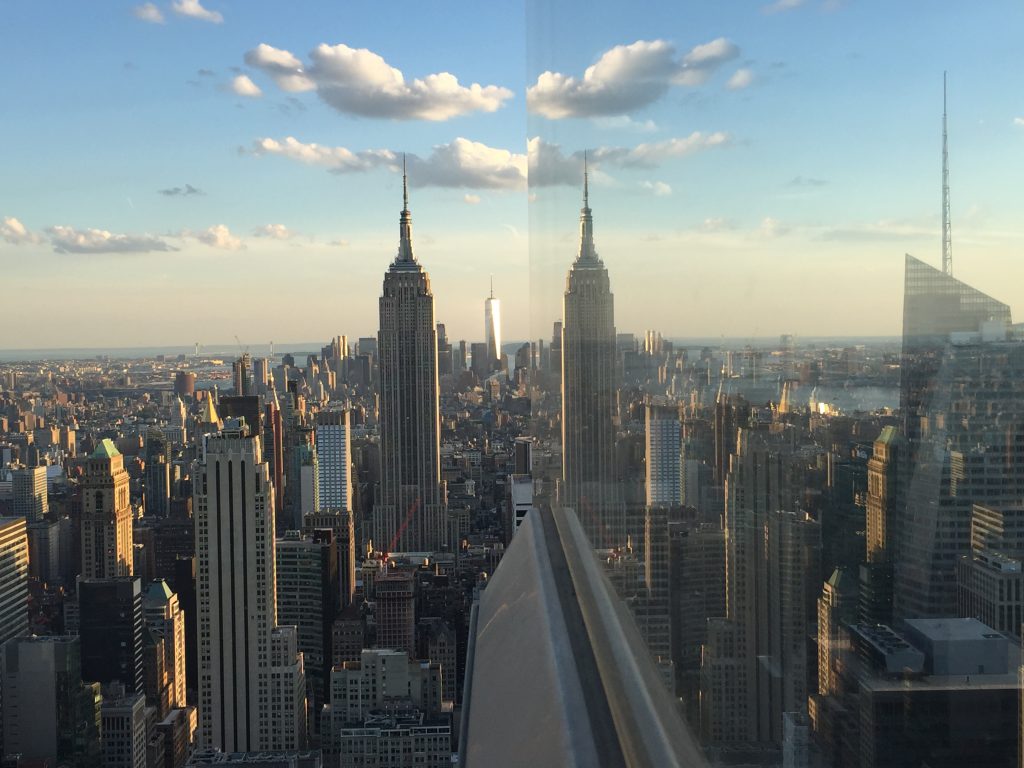 I see double the Empire State Buildings!
How beautiful is this picture? Quite magical!
I ended the day up here with a panorama picture of Manhattan. Have you ever been up here, what did you think of the view?
Check it out here.
Have a safe flight!
/ Charlotte