Must say that I am a bit proud that it is my former employer that will do this flight 🙂
It's about the route Doha – Auckland direct flight and is expected to take 18 hours and 34 minutes! It is almost a full day! My God, I thought that it was long enough to fly 16 hours and 30 minutes to Brazil. With this flight, it beats Emirates flight, that has the current world record of 17 hours and 35 minutes.
WORLD´S LONGEST FLIGHT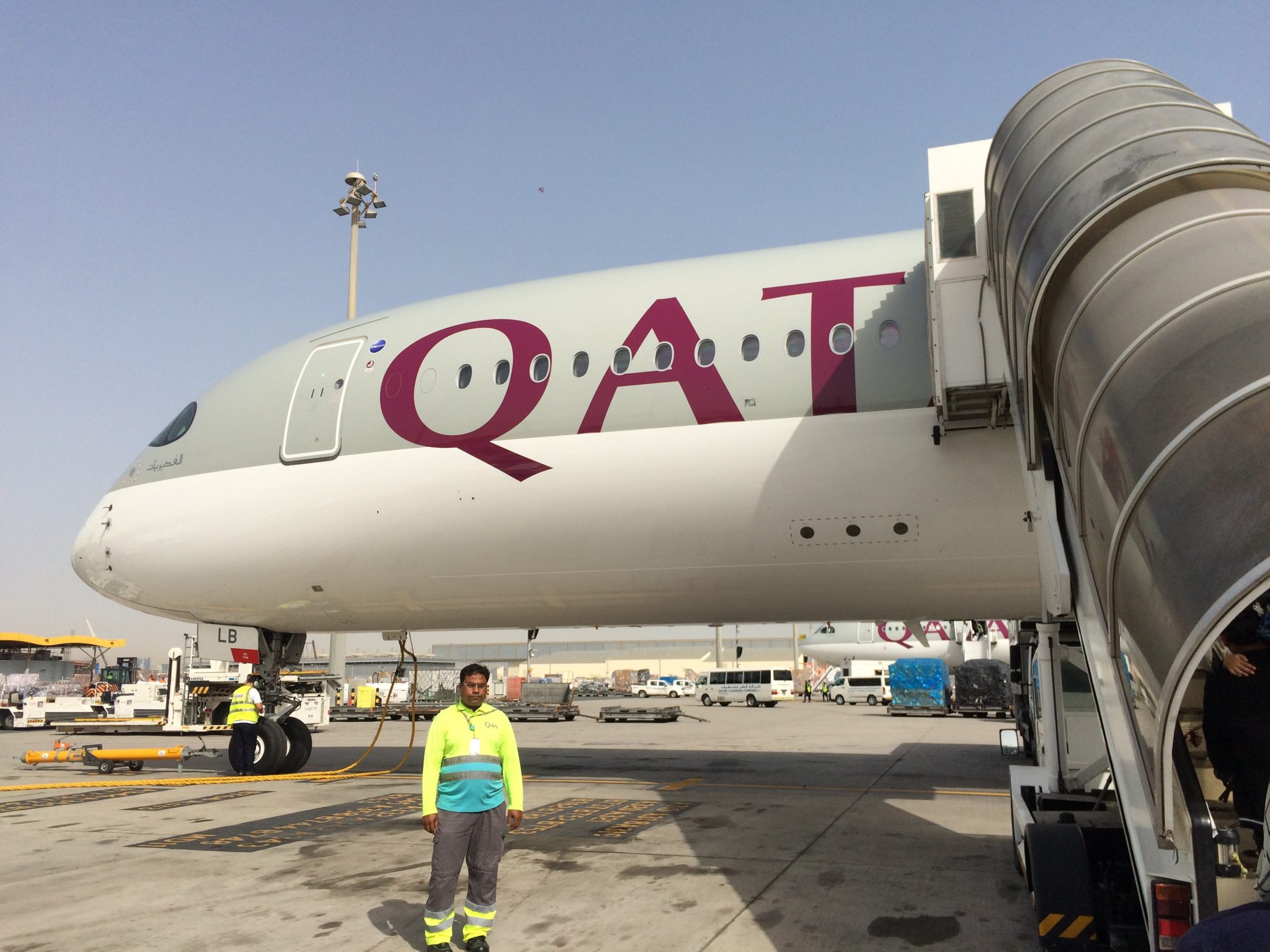 It will be a Boeing 777-LR that will fly that route, it remains to be see! The longest flight will be operated by Qatar Airways!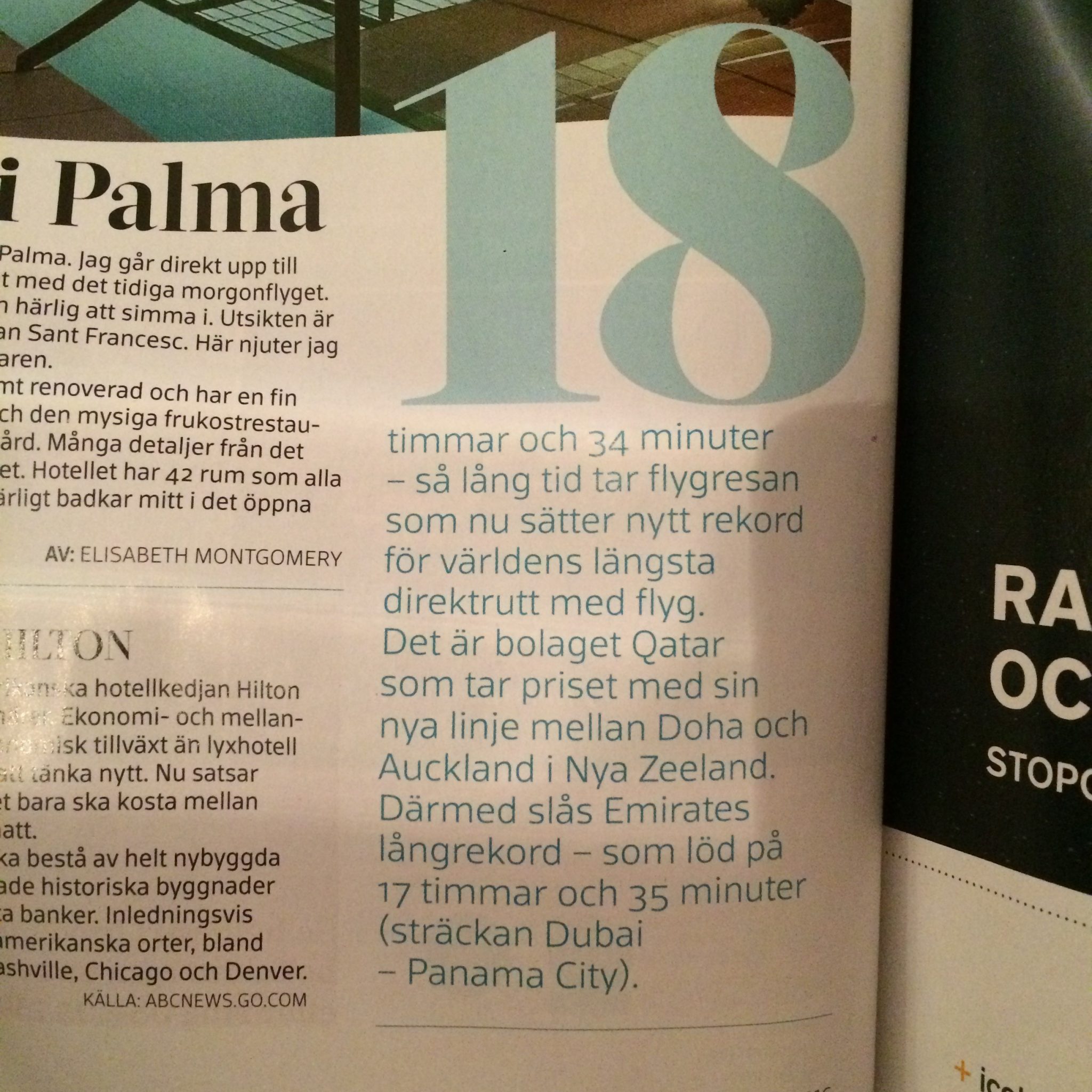 The article say:
"18 hours and 34 minutes. That´s how long the flight that now sets a new record for the longest direct route by air will be. The company is Qatar which takes the prize with its new route between Doha and Auckland in New Zealand. This beats the Emirates long record – which read at 17 hours and 35 minutes (distance dubai- Panama City)"
Have a safe flight!
/Charlotte