10 Beach Clubs You HAVE to Visit in Bali
Bali has so much to offer and lots of things to see and do for all ages. For those of you who don't want to visit the Monkey Forest, surf, or visit one of all the amazing waterfalls and temples (you can read all my Bali tips here) I have listed the 10 best beach clubs you should definitely visit when you are in Bali! 🙂
These beach clubs have really great atmosphere, great music, good food and super good drinks not to mention the view. Some are cooler than others, but what they have in common is that the atmosphere is always on top! Well, here you have my golden grains! 😉
Beach Club Bali
Seminyak
Potato Head Beach Club
This is probably the most famous beach club in Bali and I have been here several times. There are three restaurants to choose from, two bars and a large infinity pool to hang out in. Come in the middle of the day or afternoon but stay at least until sunset as it is magical from here!
Tropicola Beach Club
Tropicola beach club is relatively newly opened in Bali and makes me feel like I ended up in high school again. Expect lots of colors, lovely atmosphere, happy young people party as if there was no tomorrow!
Canggu
FINNS Beach Club
Here you have a really good and popular Beach Club located right on the water's edge where you can watch the surfers and enjoy the sea view. There are underwater speakers in the pool and you can easily commute between swimming in the ocean and the pool. This Beach Club is large and mastodant wooden building that cannot be missed when you are nearby. From here you have a really nice sunset and a great DJ that plays music from the middle of the day until the sunset so expect a "dayparty" here!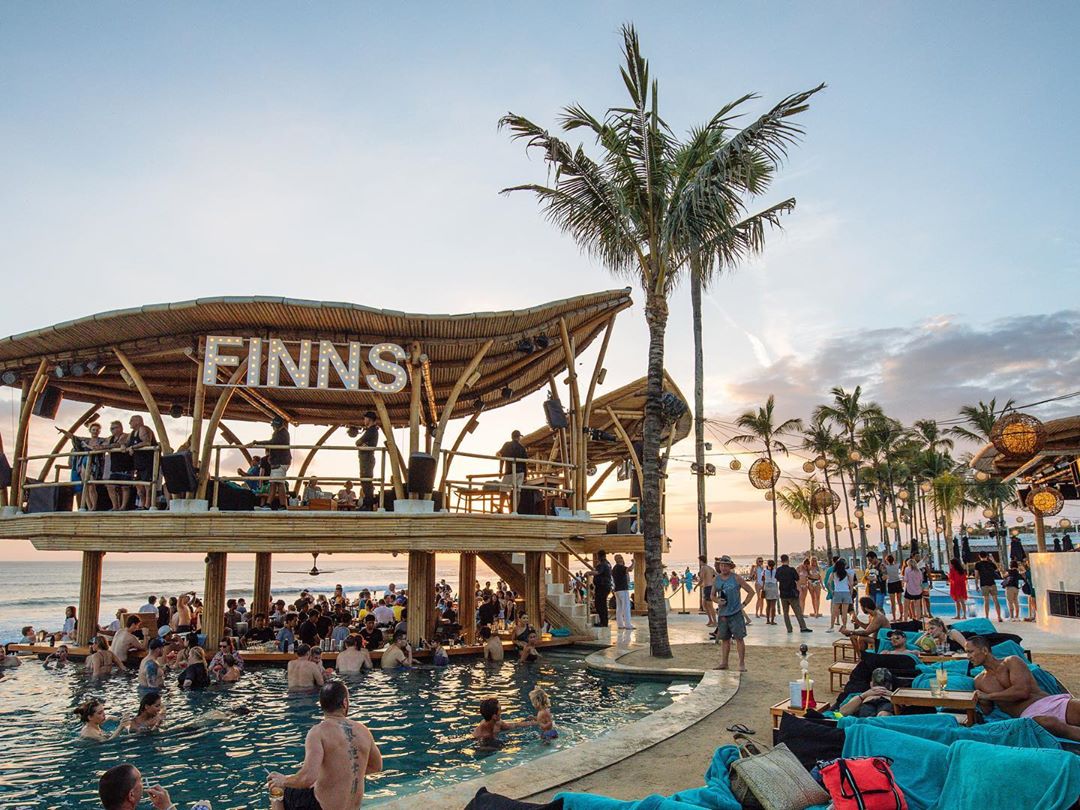 La Brisa Beah Club
La Brisa is located on the beachfront of Echo Beach in Canggu which is one of the most famous beaches in Bali. Here the decor is very special but incredibly charming and is a must must must to visit when you are in Bali! Come late afternoon and have dinner here and enjoy the atmosphere, the music and the sunset. Top noche!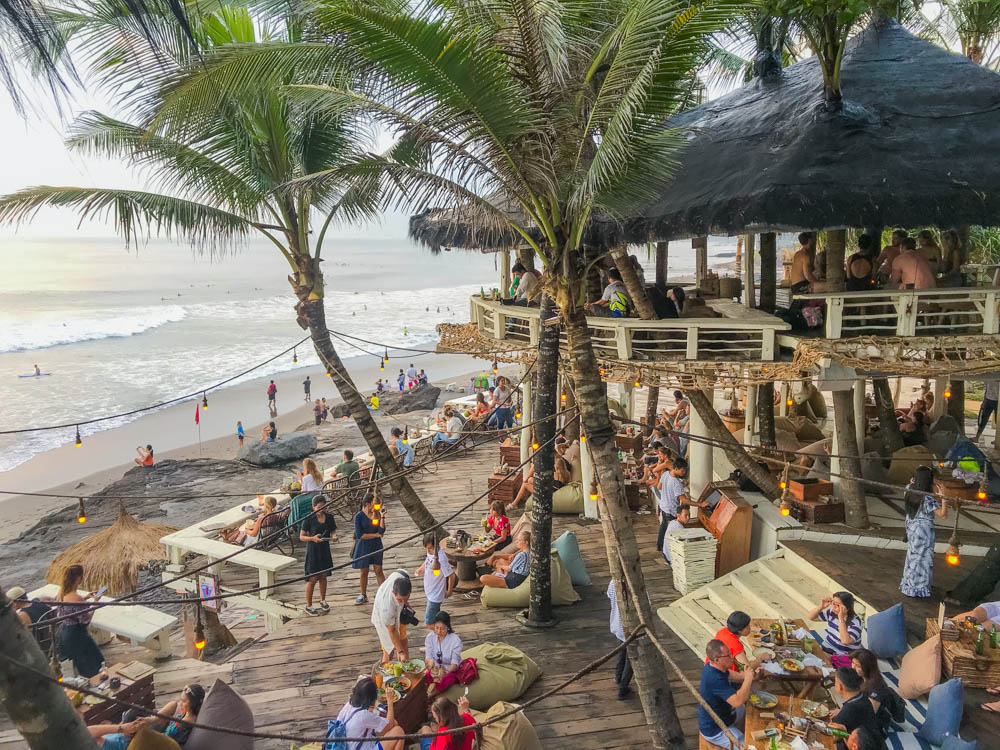 The Lawn Beach Club
Here you have a fantastic beach club with a little more chillout hang. Order different dishes to share for dinner and enjoy the comfortable lounge atmosphere. This is a more realax Beach Club which is amazing! Recently renovated and it is said that The Lawn has the best sunset location on Bali's west coast 😉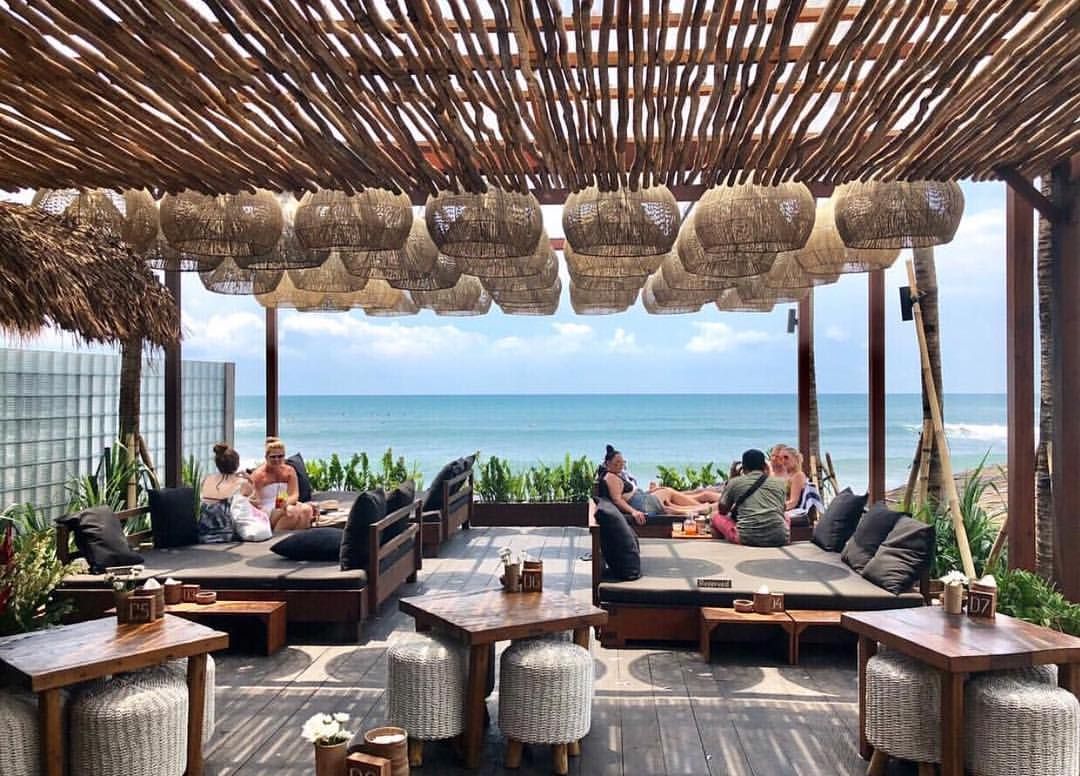 Kuta
AZUL Beach Club
Azul beach club is not like other beach clubs but feels more like a hotel with a large restaurant located right on the beach in Kuta. Come here in the middle of the day or enjoy a dinner at the top of the wooden house with great views of the water and the sunset. This is a more chillout Beach Club if you compare with the others but still good!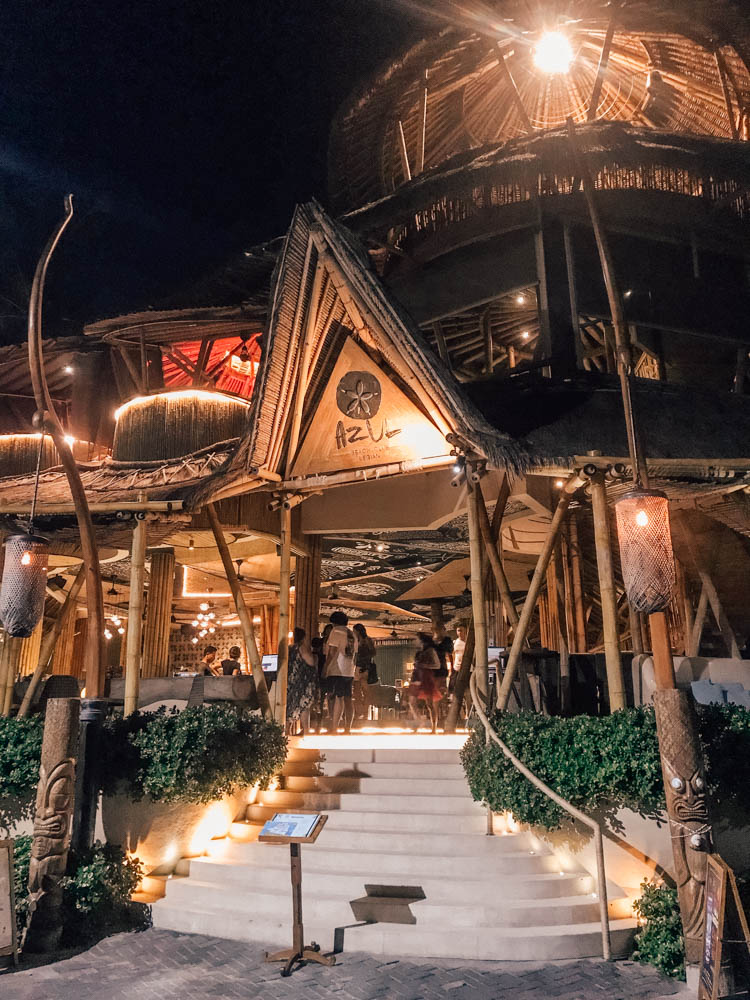 Cocoon Beach Club
You will find Cocoon beach club at Double six hotels located near Azul beach club. You will notice immediately when you find Cocoon beach club, because it is at ground level at the beach with open view to the pool. Here you have a "regular" pool with a great atmosphere, loud music and great features!
Uluwatu
Oneeighty Beach Club
This is one of the coolest beach clubs I've ever been to! However, in order to enter you must have a reservation otherwise you may be able to get here early before they open to queue and hope they have seats left the same day. Oneeighty Beach Club is perched high on a cliff with the world's coolest infinity pool with glass floors and has a great area to explore. Don't miss this one!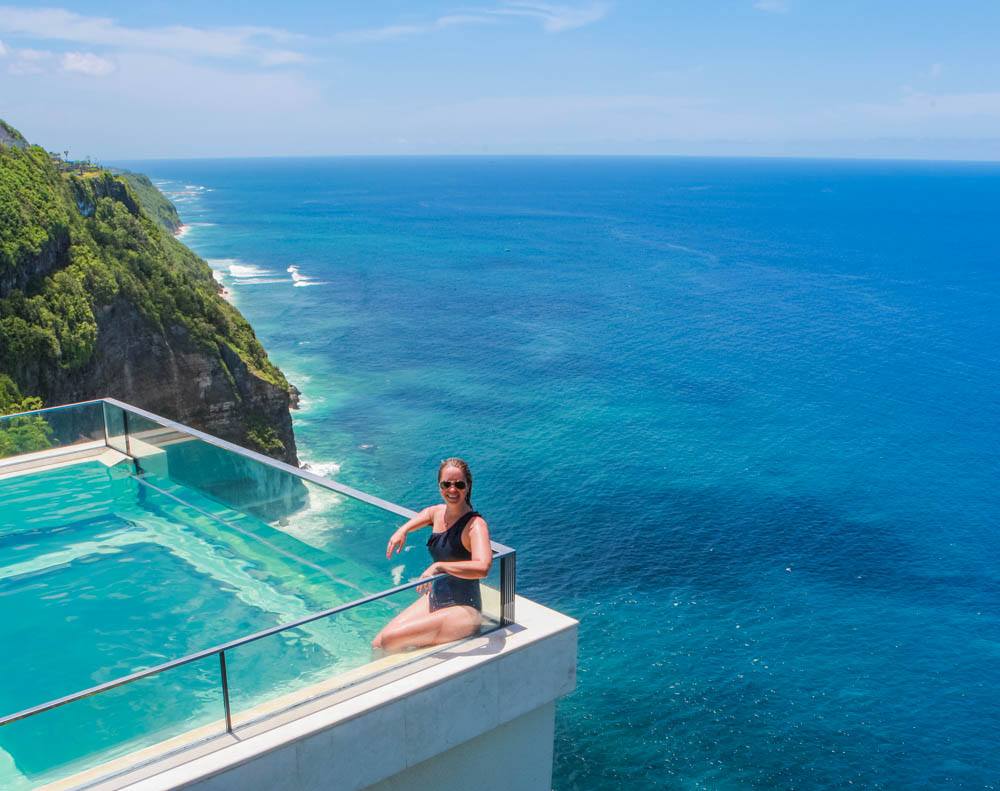 OMNIA Cliff Beach Club
The OMNIA Beach Club in Bali is perfectly located on the stunning limestone cliffs of Uluwatu and is a must to stop by. Come here when they open for it will be full! If you can, please book a reservation before because it is so popular. Here it is a nice day party but in a quiet way, more relaxed day party. The whole place is really cool and you get fascinated that there are such cool places. Here you have panoramic views of the entire Indian Ocean which you can enjoy from an 80 meter plateau. This Beach Club is huge and just so damn cool! Don't forget to have a drink at the CUBE Bar which has the world's coolest WOW factor!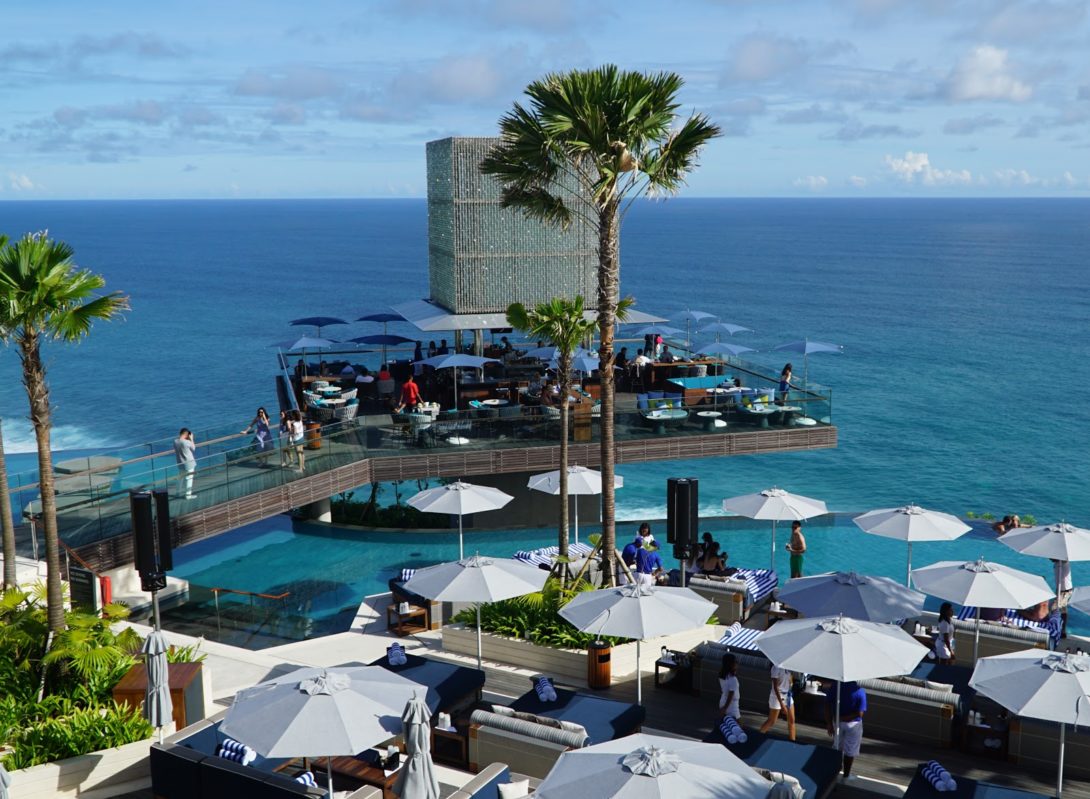 The Rock Beach Club
The Rock beach club or Rock bar which many says instead is among the coolest I've been to. This place is special and really delicious! Rock Bar Bali is widely known as one of the world's most popular sunset, cocktail and entertainment beach clubs. Come here late afternoon, take the "elevator" down to the cliffs and enjoy how cool this Beach Club is. There is plenty of space as the place can take up to 650 guests. Perfect for a romantic sunset experience! This is definitely a must to come here and is also one of my favorite beach clubs! 😉
My favorite beach clubs in Bali:
If I have to choose three beach clubs you just must not miss in Bali and which are my favorites then it is:
1. La Brisa beach club
2. Oneeighty beach club
3. The Rock beach club
Have you been to any of these beach clubs? Which one is your favorite? 🙂
Happy Travels!
// Charlotte