10 Things I Never Travel Without
Every time I pack my suitcase it often becomes overload. I want to have EVERYTHING with me, do you recognize it? I have difficult to chose what I need and want to bring with me the most important things. Therefore, I tend to look at my list of my 10 most important things I would never travel without. Obviously, passports and tickets are already in my purse so I exclude them of this list.
This is My 10 Things I Never Travel Without:
1. Camera
2. GoPro Camera
3. Bose Headphones
4. Portable Charger
5. Wallet + Money
6. Sneakers
7. Sunglasses
8. Scarf
9. Adapter
10. Swiss Army Knife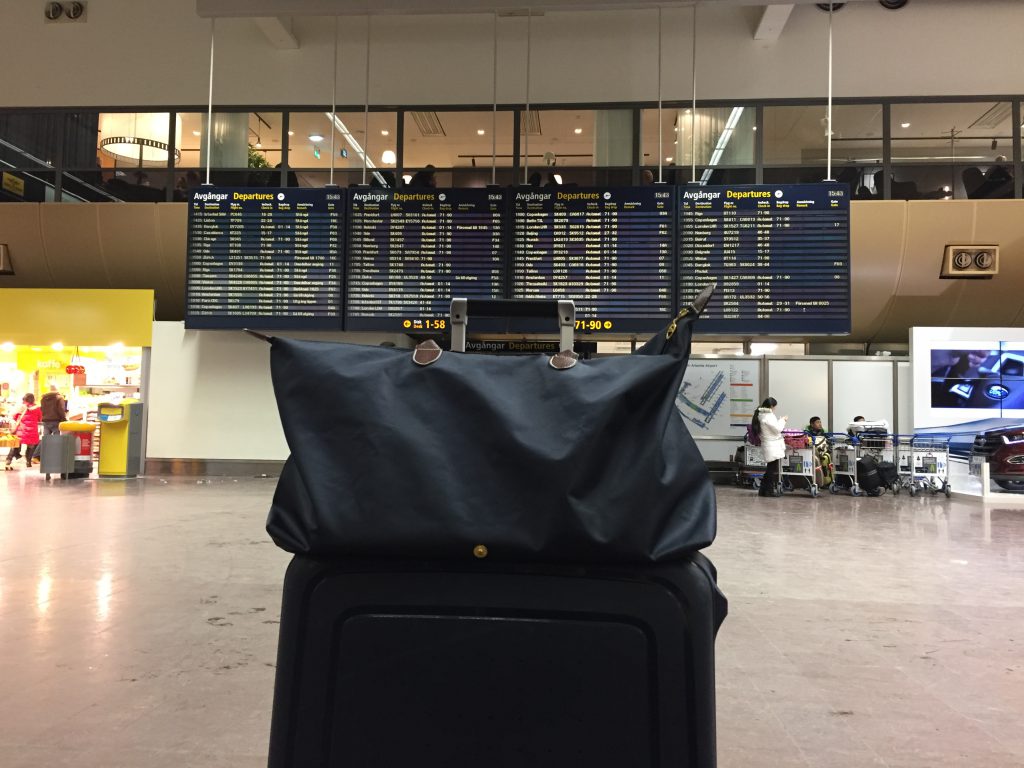 1. Camera
As a travel blogger, the camera is my most important thing to bring with me. It's always in my purse while my tripod is easily accessible in my hand luggage. I'm using a Canon SX710HS that you can read more about in this post. This camera is the one I use for my photos to my blog and Instagram. The best part is that it has wifi so I can connect my camera directly to my iphone and get the pictures over there.
2. GoPro Camera
A new thing I've bought is the latest GoPro camera, namely GoPro Hero 5 Black that you can read more about in this post. It takes great photos, both over and under the water and I tried it for the first time on my trip to Zanzibar. My video with the GoPro camera from Zanzibar will be uploaded soon 🙂
3. Bose Headphones
My noise cancellation headphones from Bose is the best investment I ever done. I always have them with me in my carry-on luggage to make it easier to put them on during my flights whether it´s a short or a long haul flight. I feel much more energized after each flight and that little noise that otherwise is there in your head is completely gone. You can read more about them here. Briefly; I love them and would never travel without them!
4. Portable Charger
As a travel blogger, I love to take pictures, staying connected on social media and read my emails. I have to constantly keep up with what's going on out there in the media world. Also the connection eats up my battery life, which means that I always need to bring with me a spare battery that I usually make sure is fully loaded the night before I'll takeoff. I always put the extra battery in my purse. I can tell you that it has saved me many times! 😉
5. Wallet + Money
My regular wallet is usually overloaded with a lot of different cards to the right and left. Therefore, I pick out the most important cards I need to have with me on a trip (Visa, Mastercard, American Express, SAS EuroBonus Gold card, etc.) Also, I usually change some dollars to bring with me that I put in an alternative travel wallet I have. Then it doesn't matter if I get robbed, because it´s not a wallet I'm afraid of. Also, I usually add one of the payment cards, aswell as, with some few dollars in my passport case if something happens along the way. This is just for my own buckup and something I recommend everyone to do.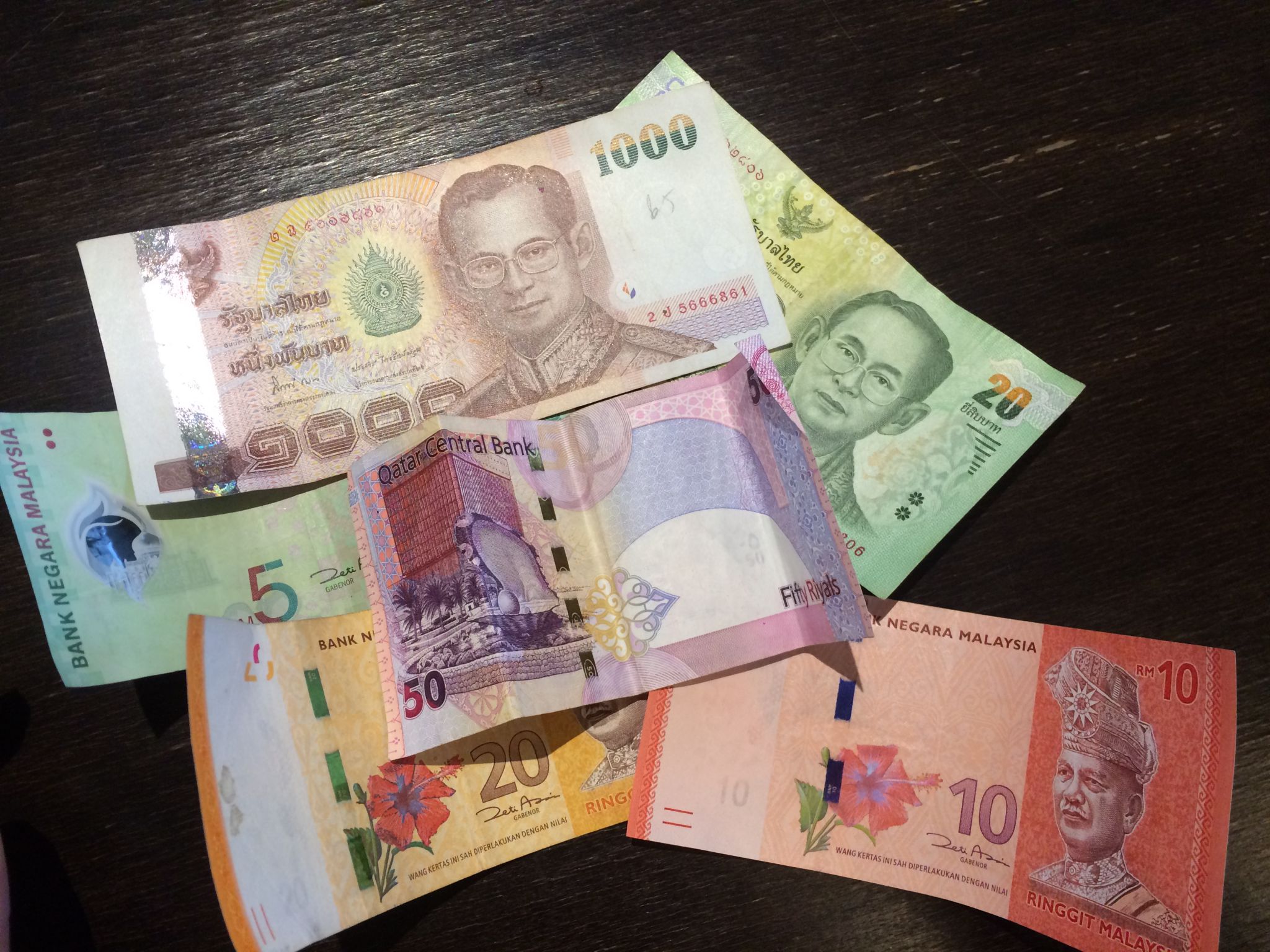 6. Sneakers
It may sound unsexy but it´s one of the best of all the things that I'm packing with me. SNEAKERS! I love to walk around in big cities for hours, therefore, a pair of sneakers is one of the main things you need to pack in you suitcase.
7. Sunglasses
In my purse there is always a pair of sunglasses and in my suitcase there is always an extra pair of sunglasses. I have atleast two pairs of sunglasses with me on all my travels. First of all, it depends on my mood, if I'm on the beach or in a city or jetlagged and for the second it´s good to have a backup if one pair is getting broken or you lose them. I use my Aviators from Rayban most of the time.

8. Scarf
I tend to freeze a lot and love to wrap myself up in big scarf or sweaters. Especially in the airplane, where it tends to be cold onboard, it´s so much worth for me to have a big, thick, nice scarf to wrap around myself. If not, the scarf can be used as a pillow when I lean against the window of the airplane or as a blanket when I sleep at the airport, which I have done a few times 😉
9. Adapter
I never travel without my adapter. I never know when I might need it. The great thing is that in addition to all the different outlets it has, it´s possible to load multiple devices simultaneously, for example both iphone, ipad and computer. An adapter doesn't take so much space in your luggage.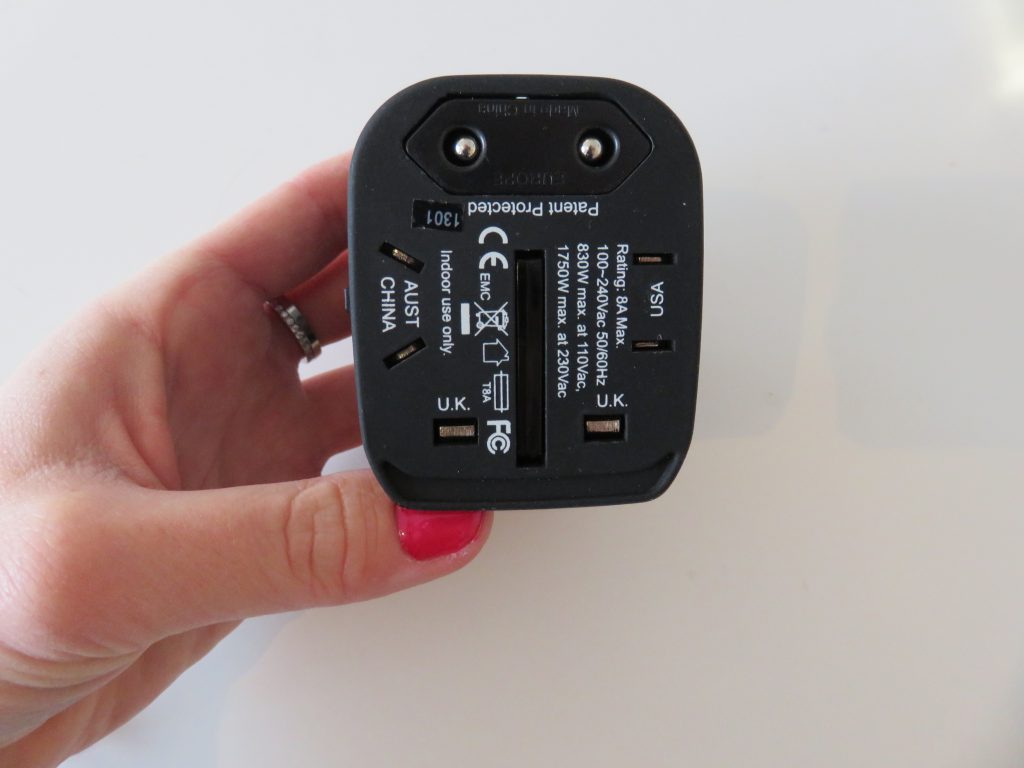 10. Swiss Army Knife
My Swiss Army knife has its own compartment in my suitcase when I'm traveling. It has 14 functions and is super easy to carry with mem at all times. You can read more about it here. You just have to remember that you have it for different situations that comes by, sometimes even I forget it 😉
What are your most important things you bring on your travels?
Happy Travels!
// Charlotte