10 Things You Need to See and Do in Rome, Italy
I have been to Rome many times and it is a city I can come back to over and over again, just because there is so much to see and do, no matter the season. Rome is a perfect destination to travel to either solo, as a couple on a romantic weekend or as a family destination. I recommend staying in Rome for at least three days to catch up on as many sights as possible without any stress. Some things takes longer than others to see.
Here comes my travel guide to Rome that I put together based on my experiences and what I think you as a tourist should see and do when you visit Rome. This tour guide to Rome is mixed with both typical "tourist" sights but also with little hidden gems that are not as common to visit but which I think is an absolute must. How about getting a magical view over Rome in a place not many people know about? (until now 😉 )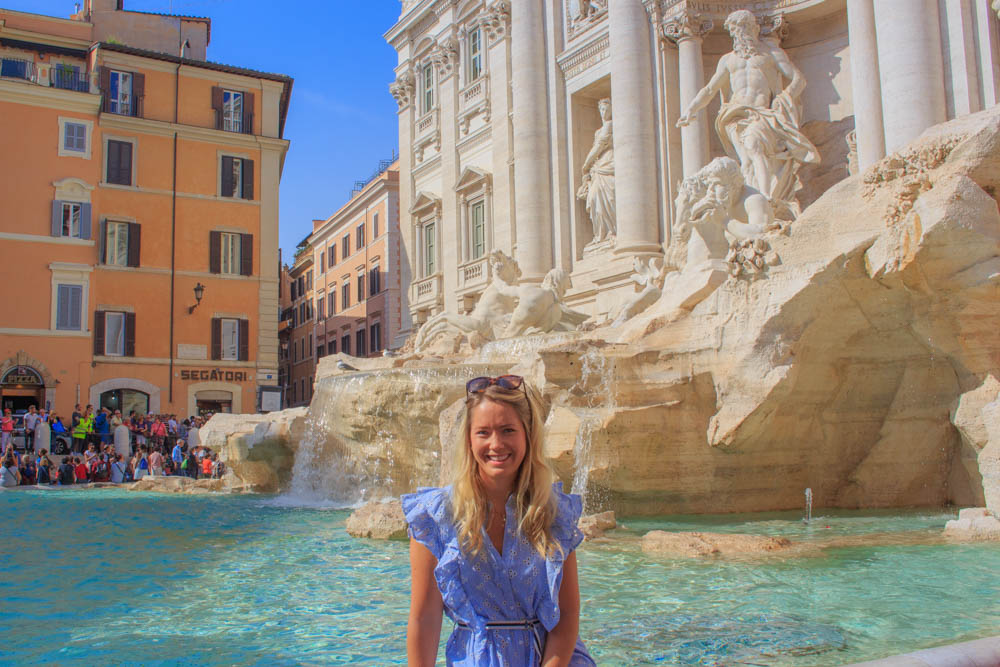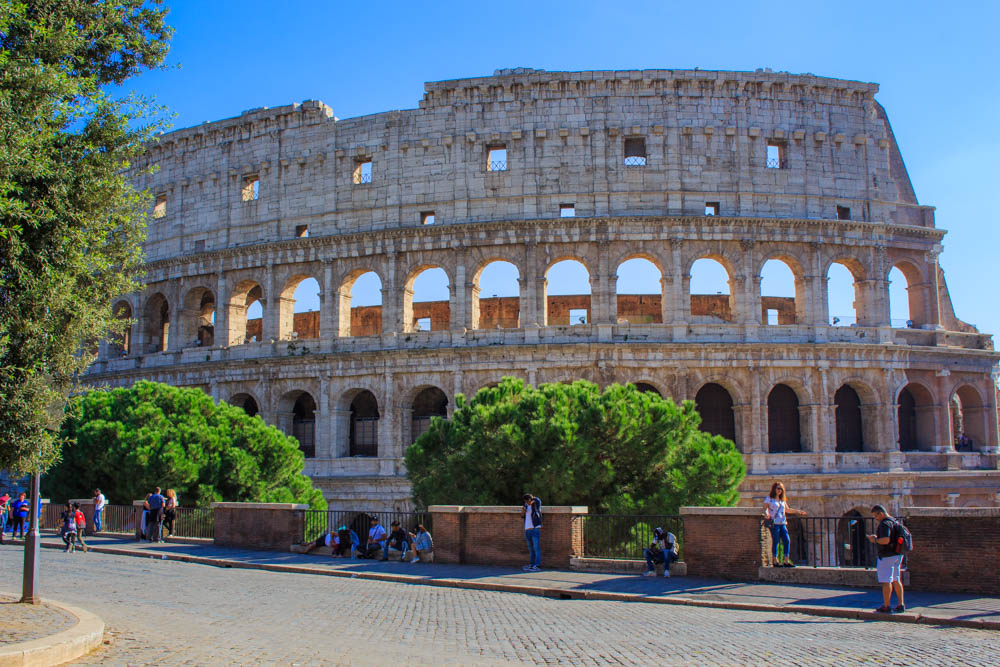 These are my 10 Things you Must See and Do in Rome, Italy
No. 1 Colosseum
If there is something you have to do when you are in Rome, it is to have a look at the Colosseum. It is one of the world's 7 new wonders and really amazing. Take the subway's blue line to the Colosseo station and you'll have the Colosseum right in front of you as you step up from the subway. It is very easy to get here.
I haven't been inside the Colosseum but know that you need a guided tour if you want to look around inside. Keep in mind that there are long queues so make sure to get here when they open in the morning so you don't have to queue for long if you want to go inside and have a look. There are many vendors standing outside and selling tickets as well.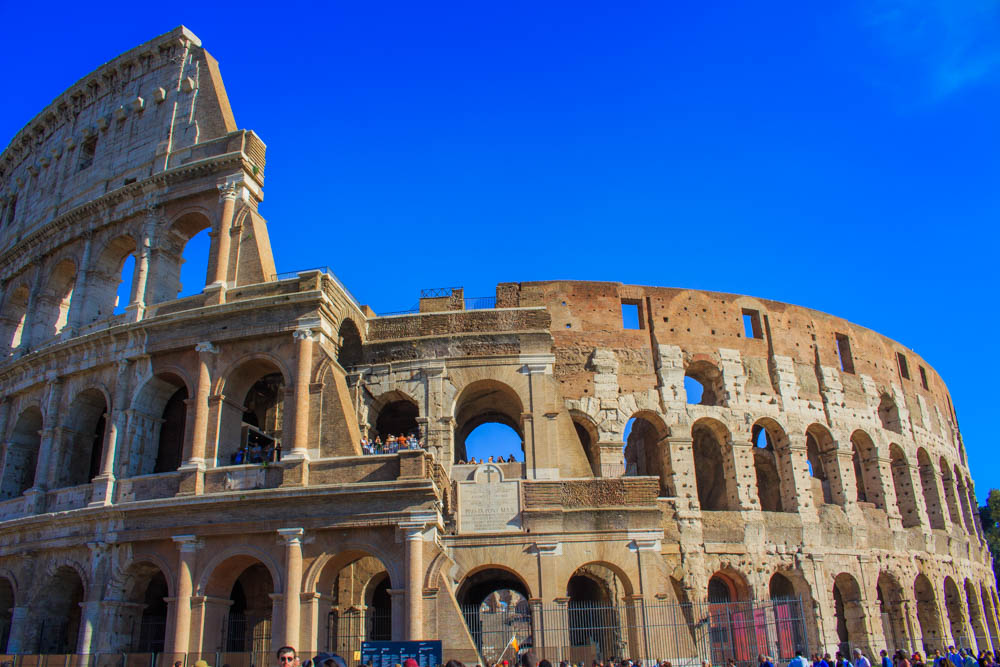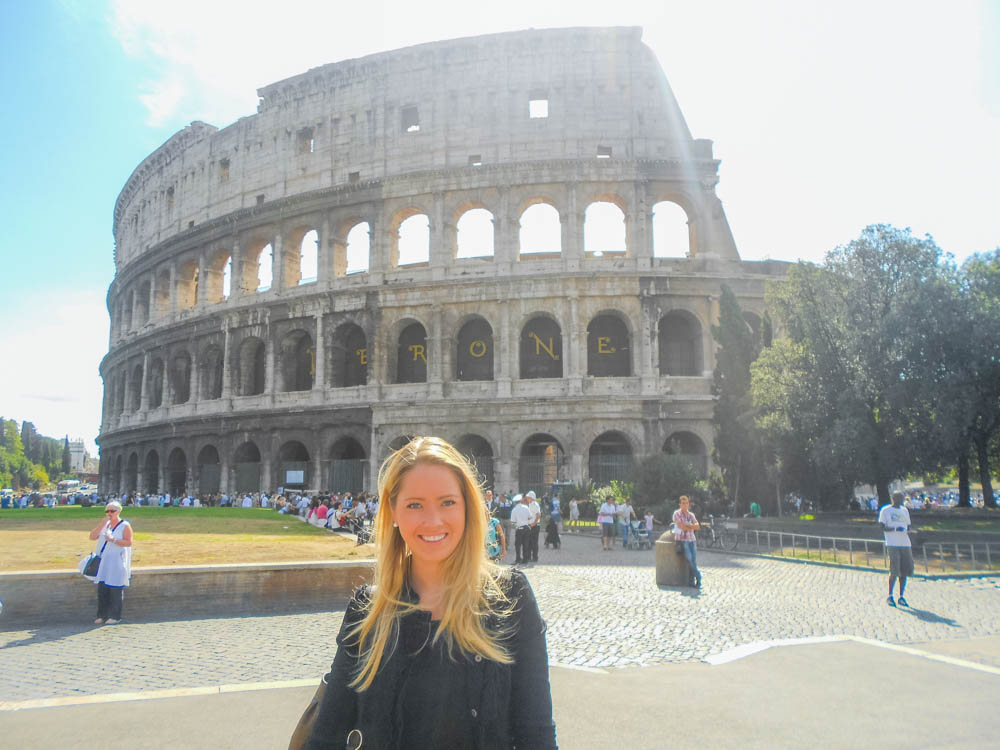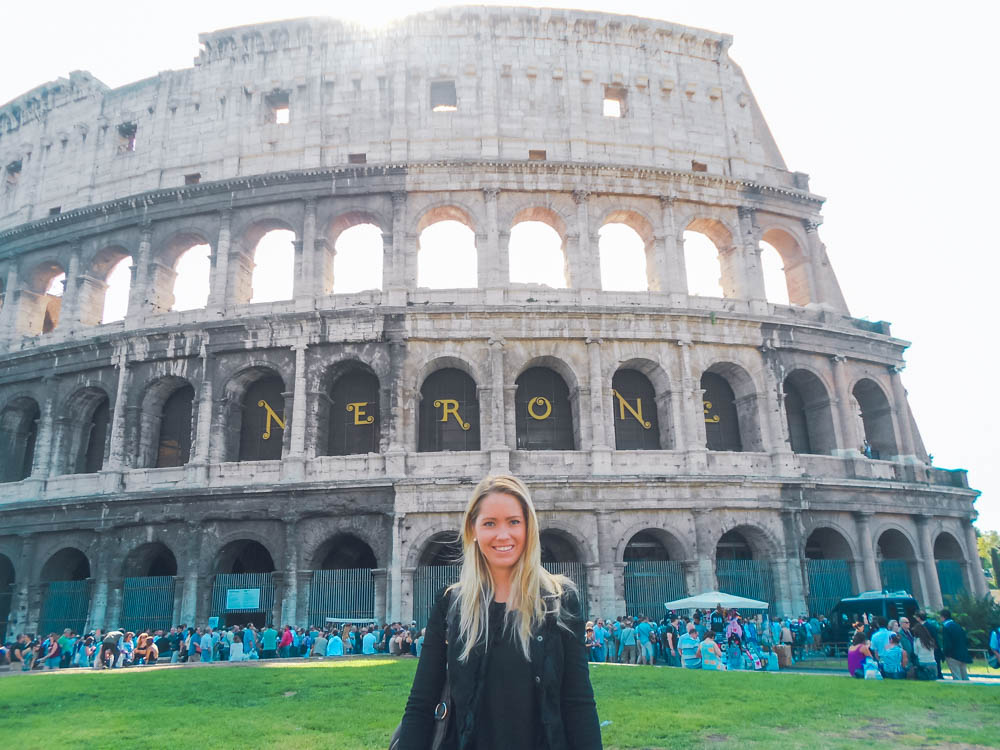 Yes I actually brought my dog with me to Rome during fall of 2018 🙂 If you want to know more about how to travel with a dog, you can read several articles I wrote by clicking on this link. 
No 2. Forum Romanum
Just opposite the Colosseum you will find the Forum Romanum which is also an attraction I think you should see when you are in Rome. The Forum has a number of well known buildings and monuments and acted as a large square and public place for political meetings, trade and religious ceremonies. The Forum Romanum is located just opposite the Colosseum, just a few meters apart.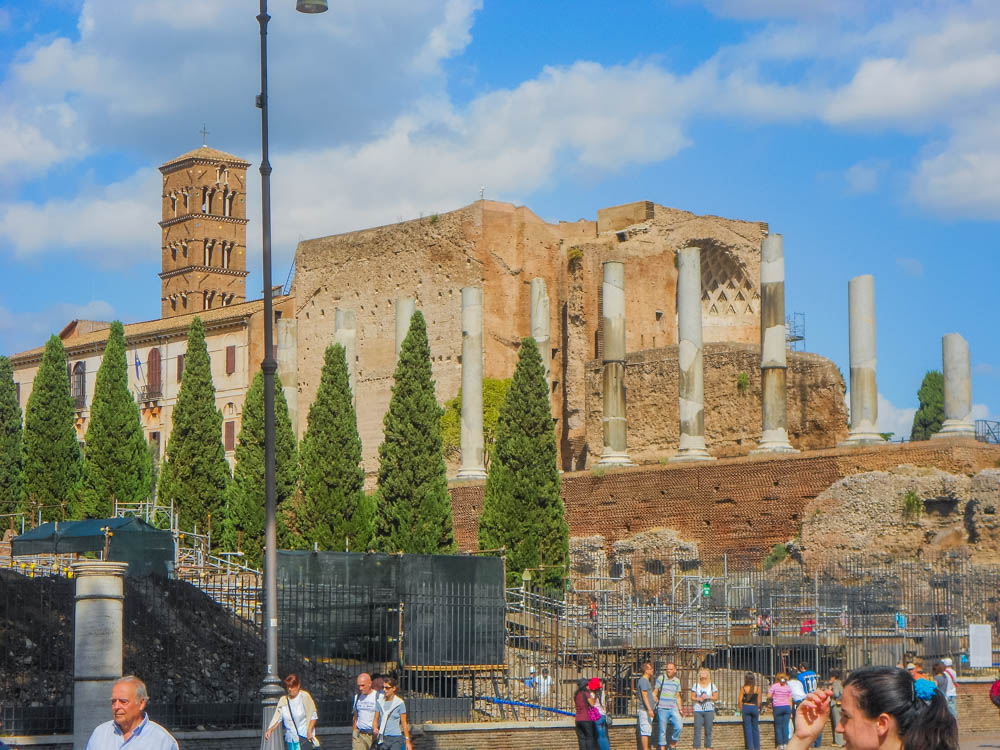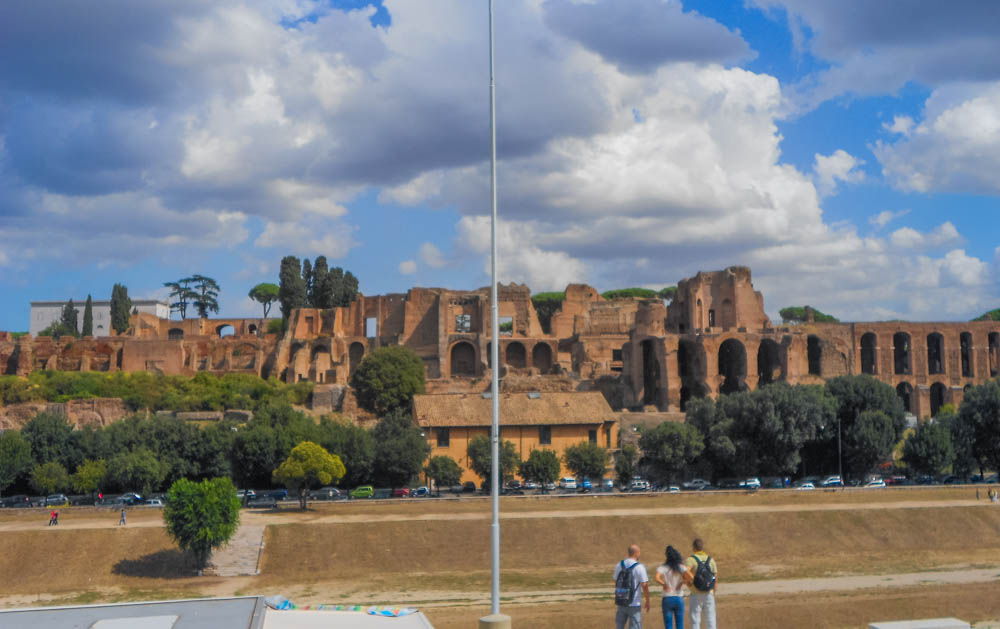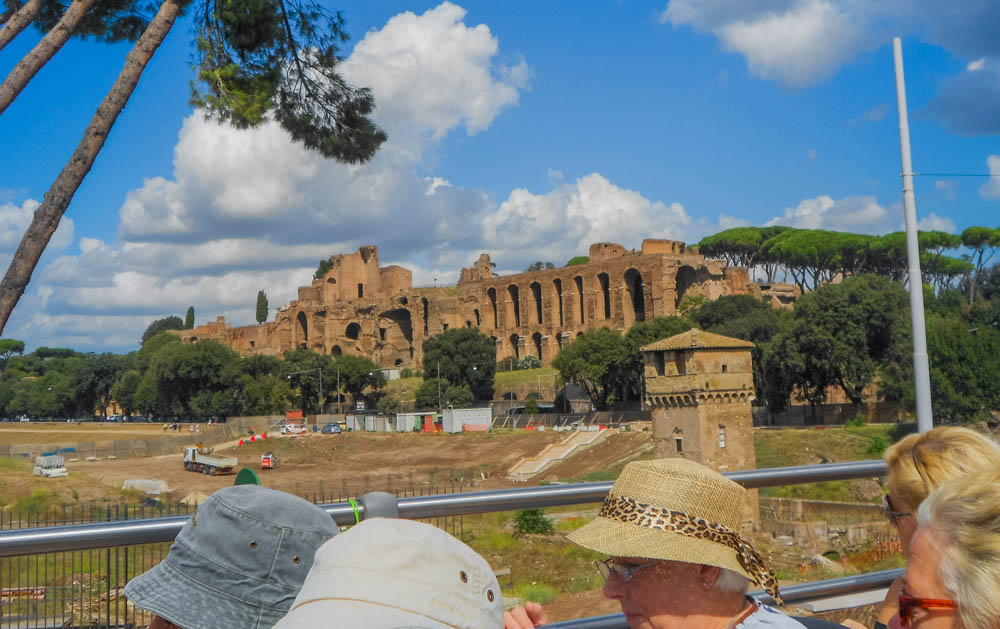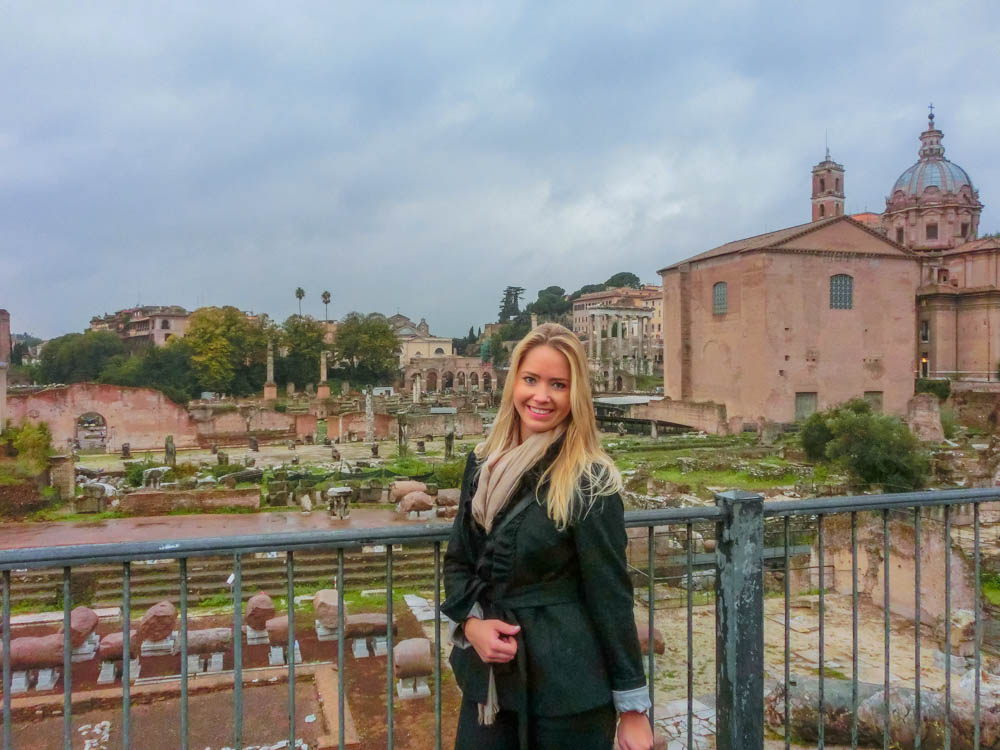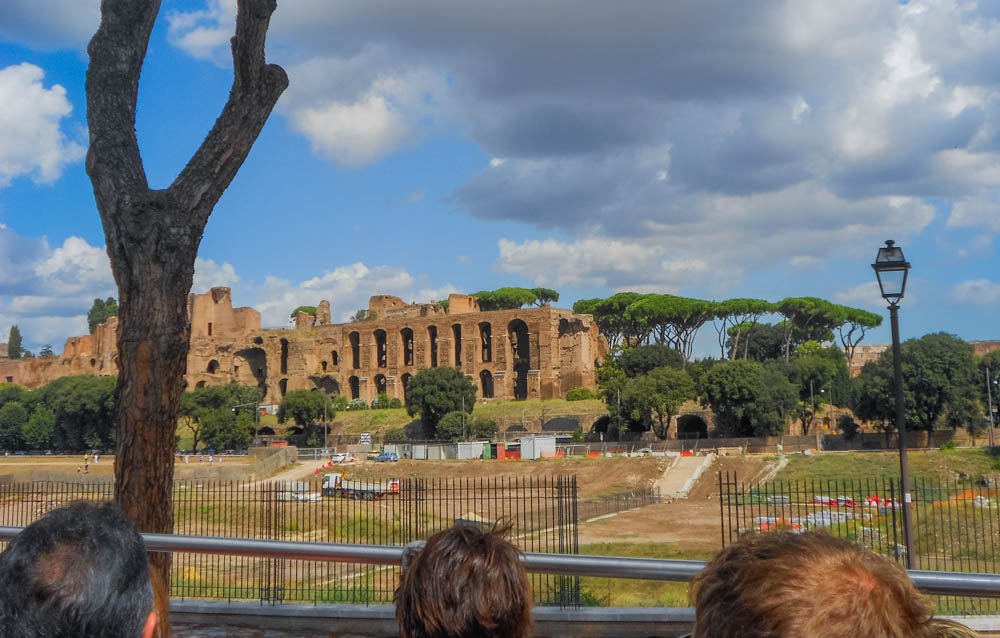 No. 3 Fontana Di Trevi
The Trevi Fountain is a fountain building located at the Piazza di Trevi in central Rome. Take the subway's red line and get off at the station called Barberini / Fonta di Trevi. From there you have to walk a bit to the fountain but there are plenty of signs showing where to go to find it.
The Fontana di Trevi consists of a large pool, from which cliffs populated by water bodies rise.  A screen facade located at the back is shaped like a triumphal arch with a large niche in the middle that forms a foundation. I would recommend coming here very early in the morning or after breakfast to avoid most crowds that are easily formed in the middle of the day. It will be a lot of people here so hold on to your valuables too!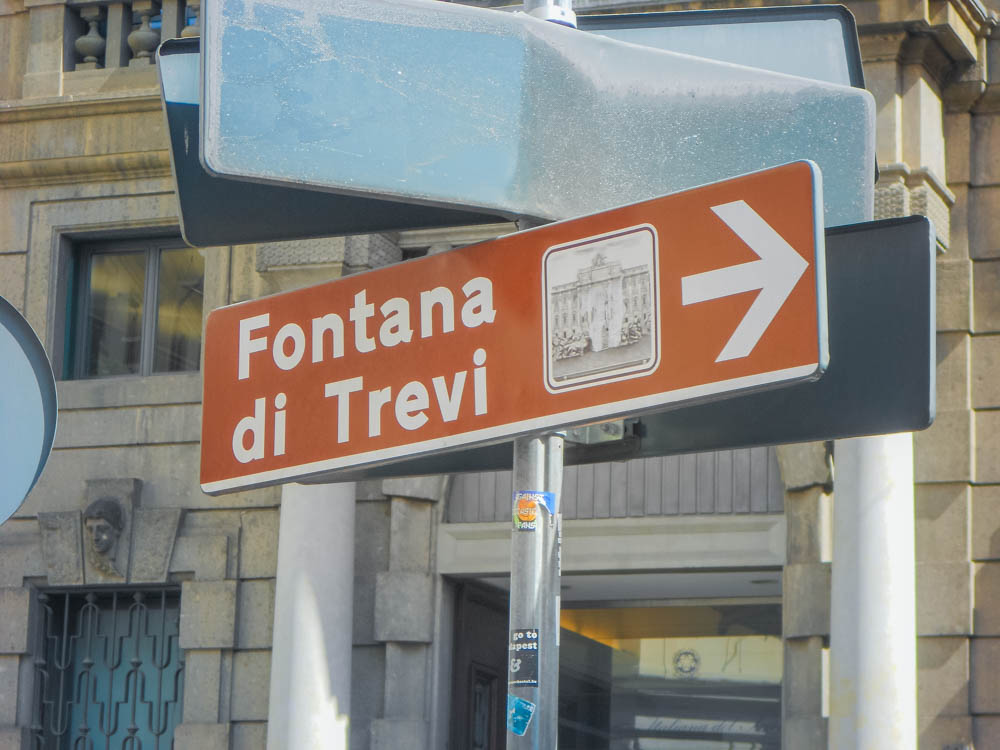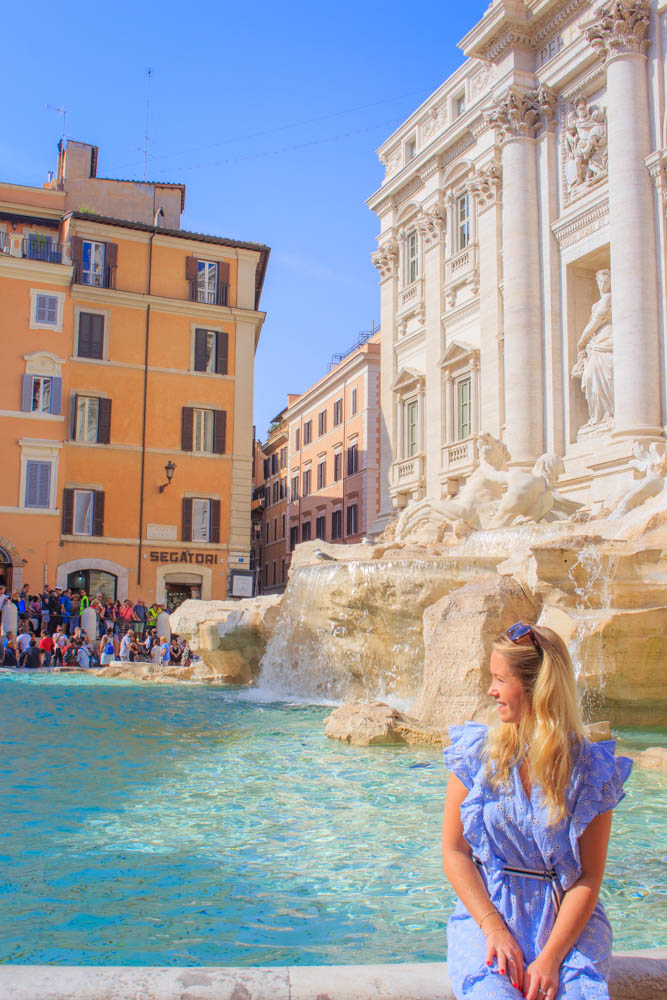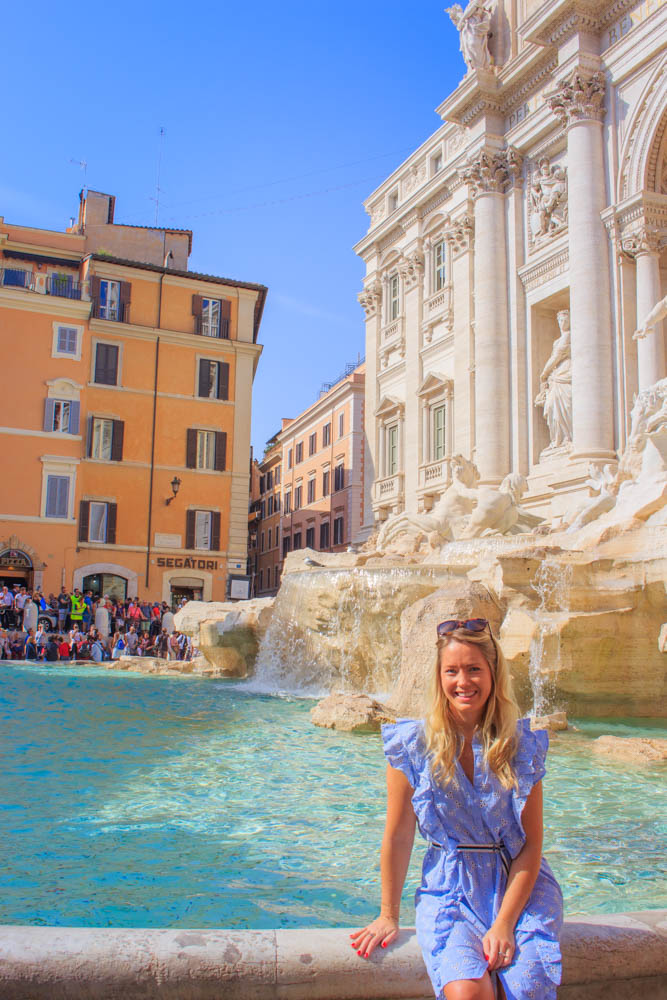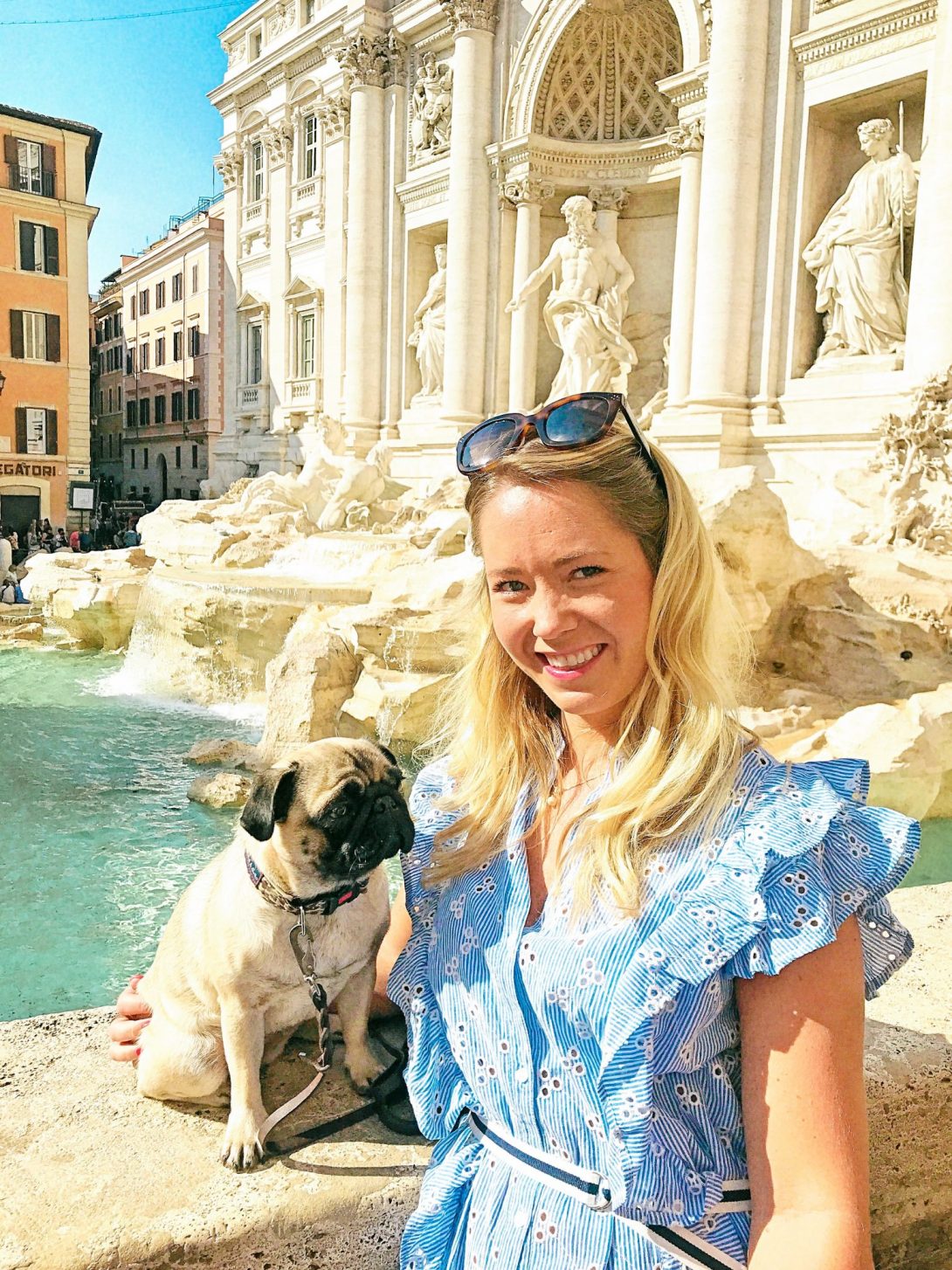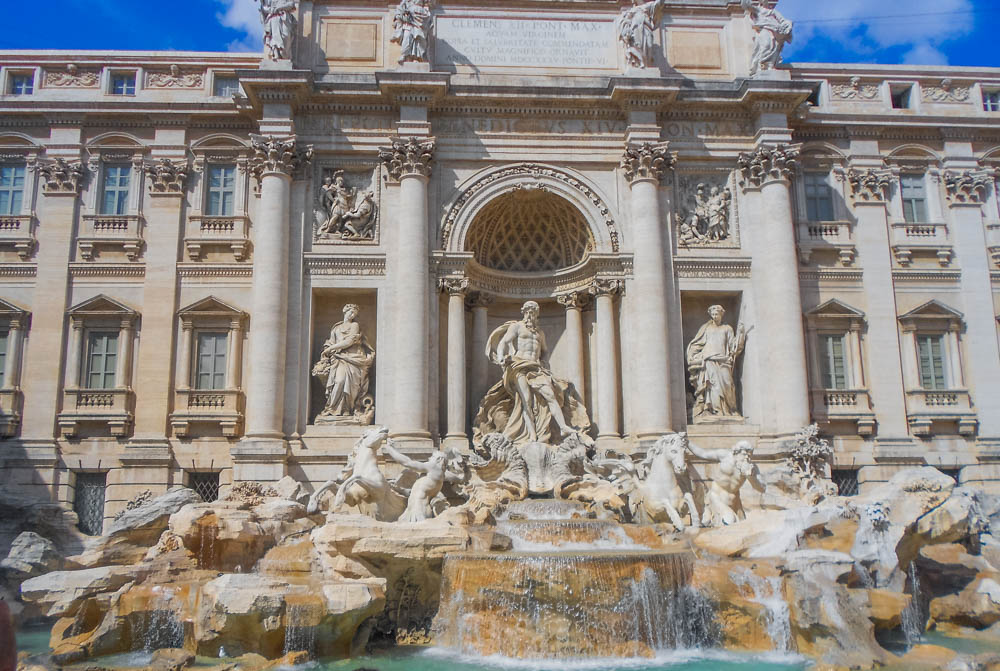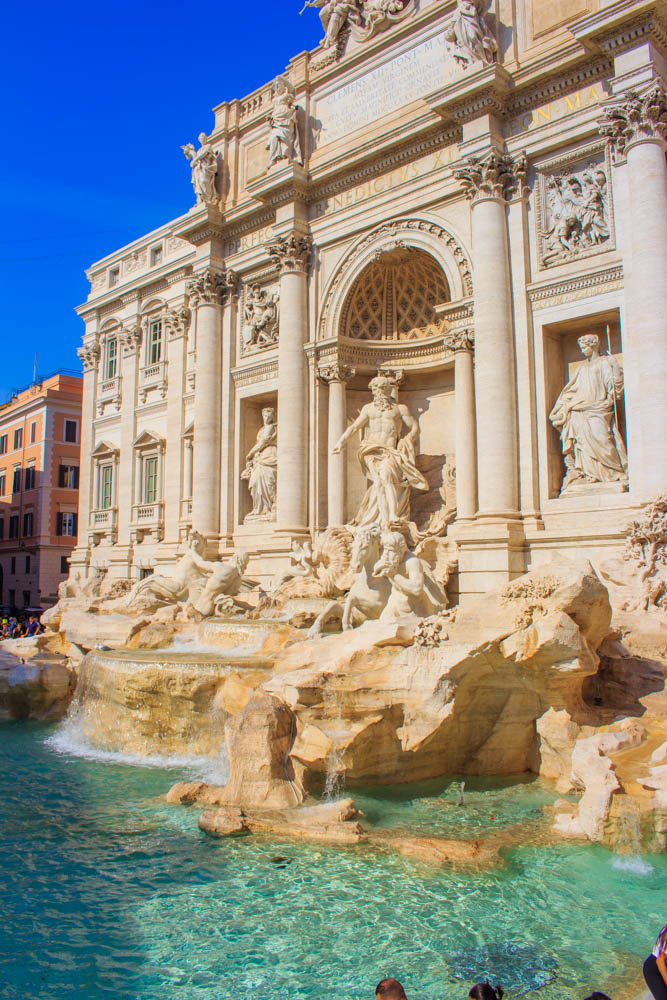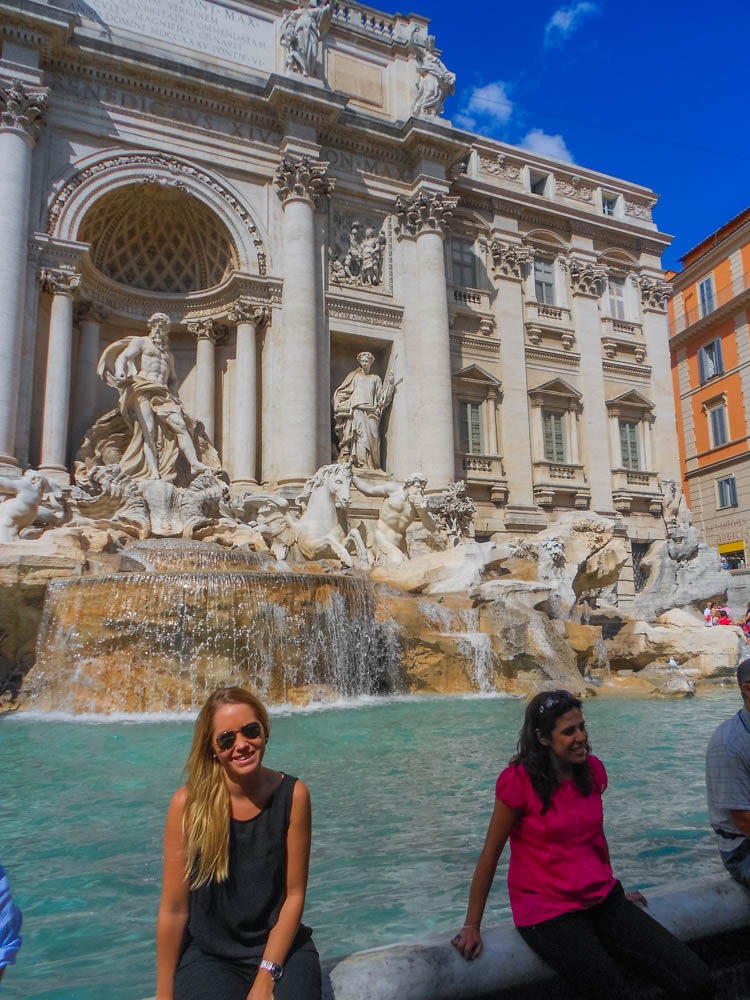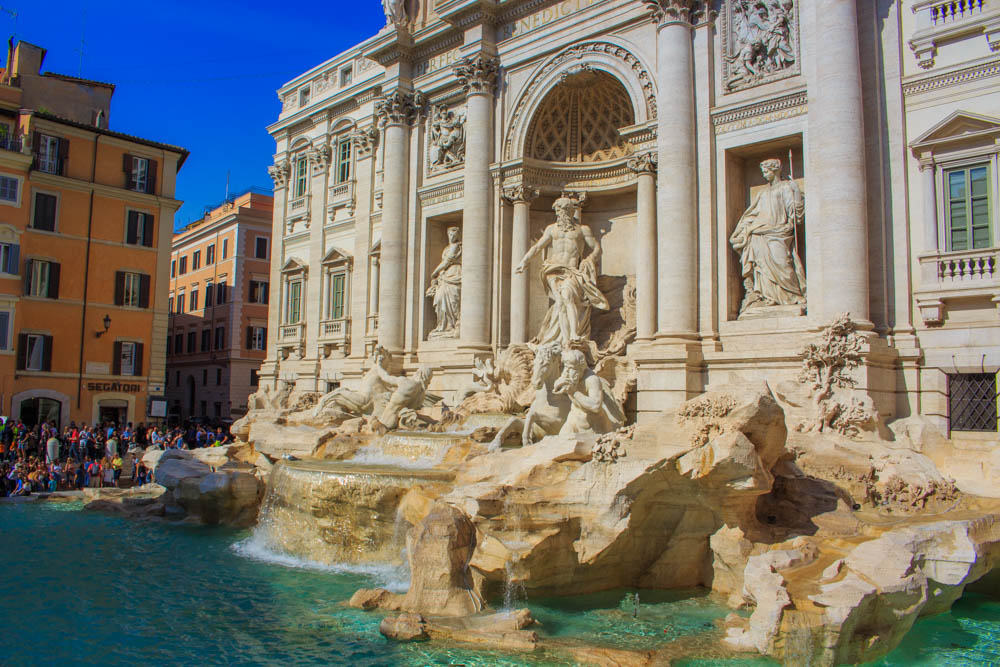 No. 4 Monumento Nazionale a Vittorio Emanuele II (Vittoriano)
Piazza Venezia is a large square in Rome and here is the Monumento Nazionale a Vittorio Emanuele  which looks like an accordion according to me, and is worth visiting, preferably the same day you discover the Colosseum and the Forum Romanum as it is close to each other and thus is also walking distance here 🙂 Some also call this monument the dentist's smile, as it looks like a row of white teeth on a long distance 😉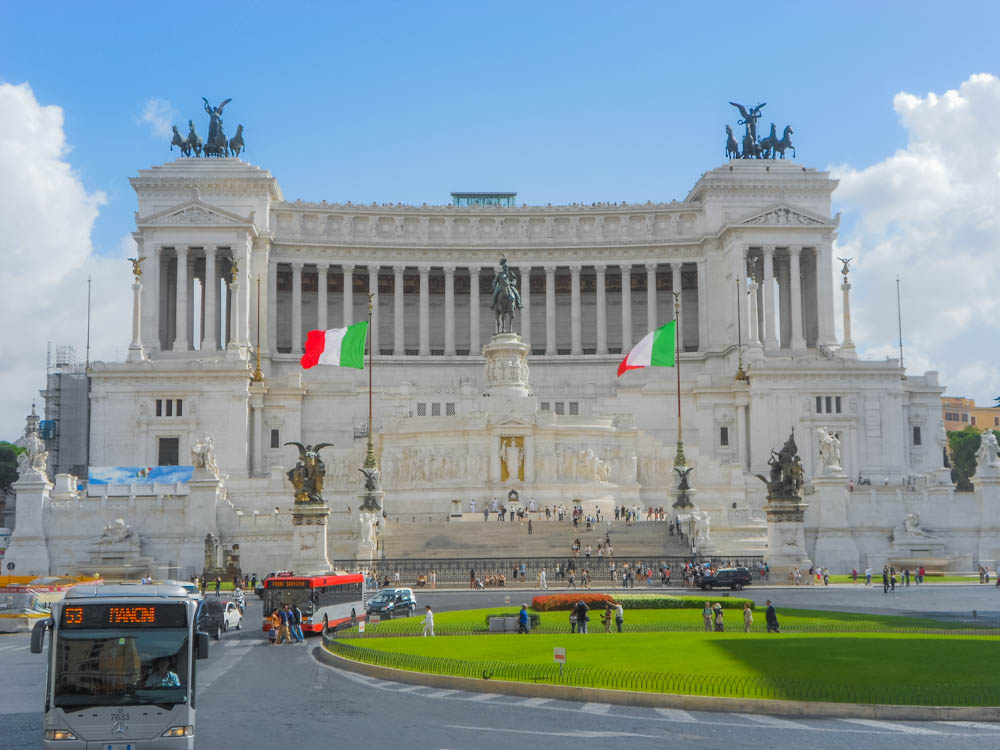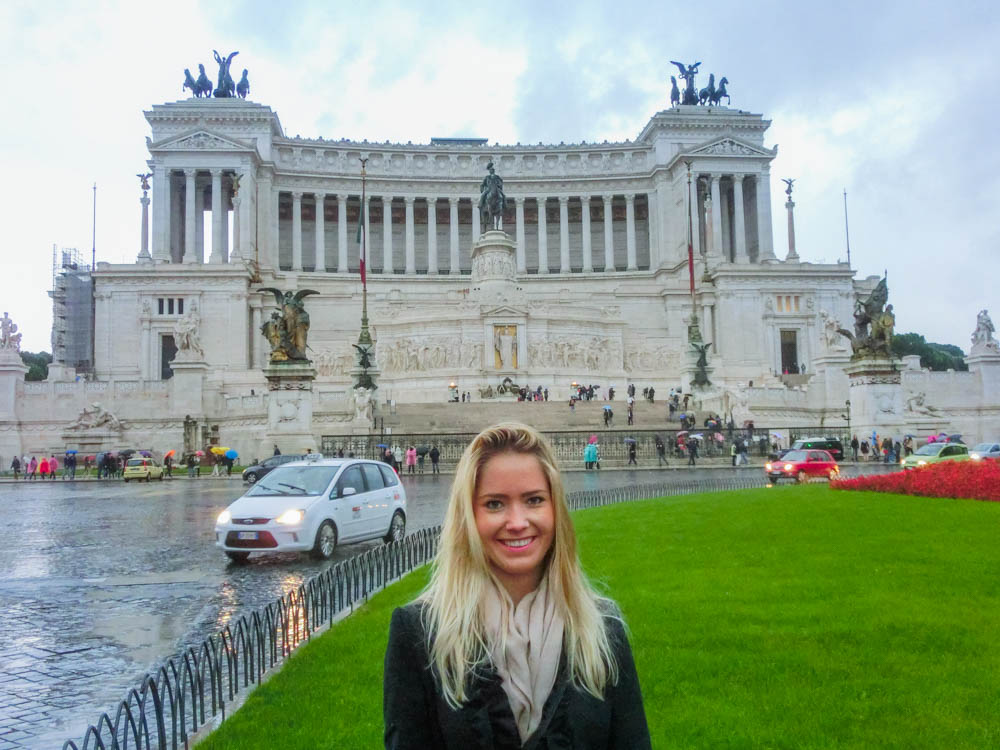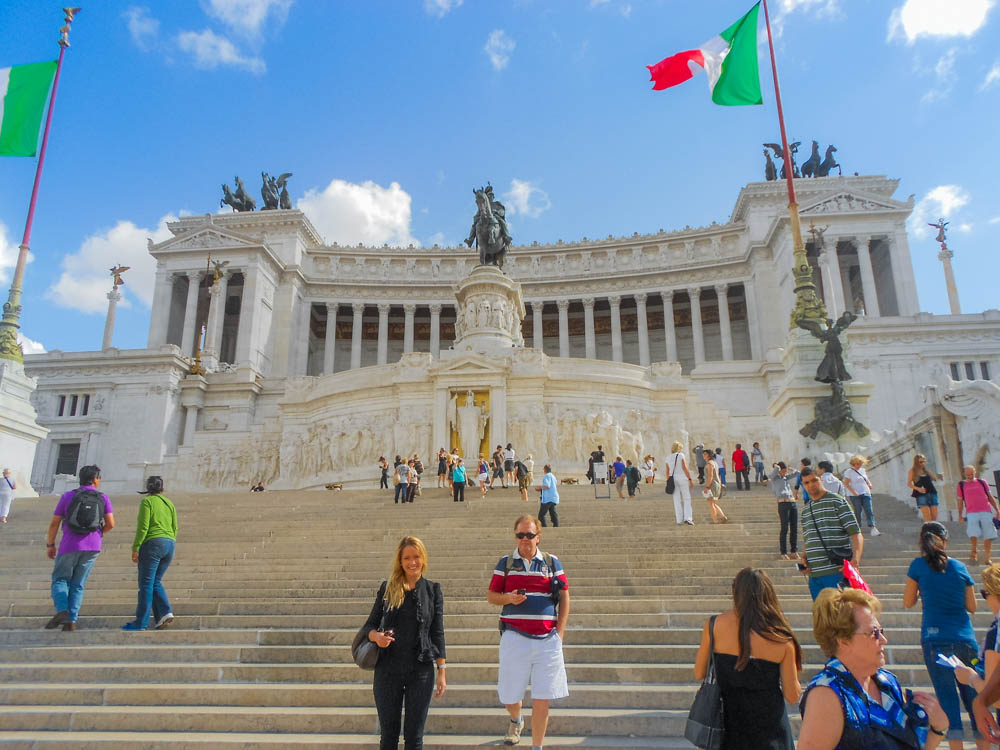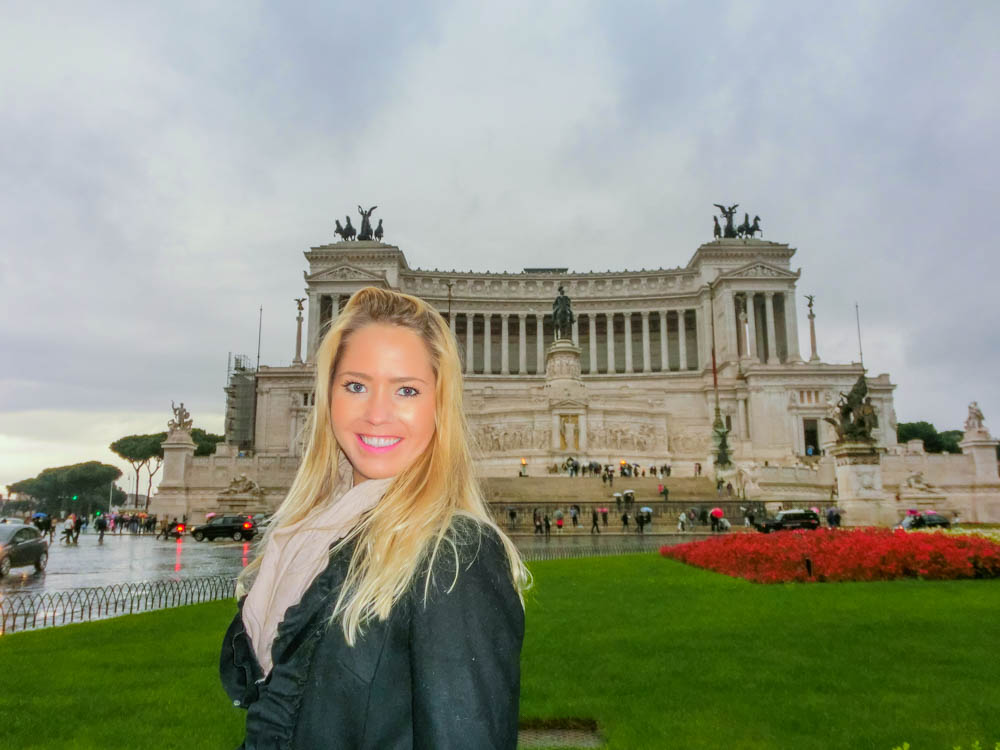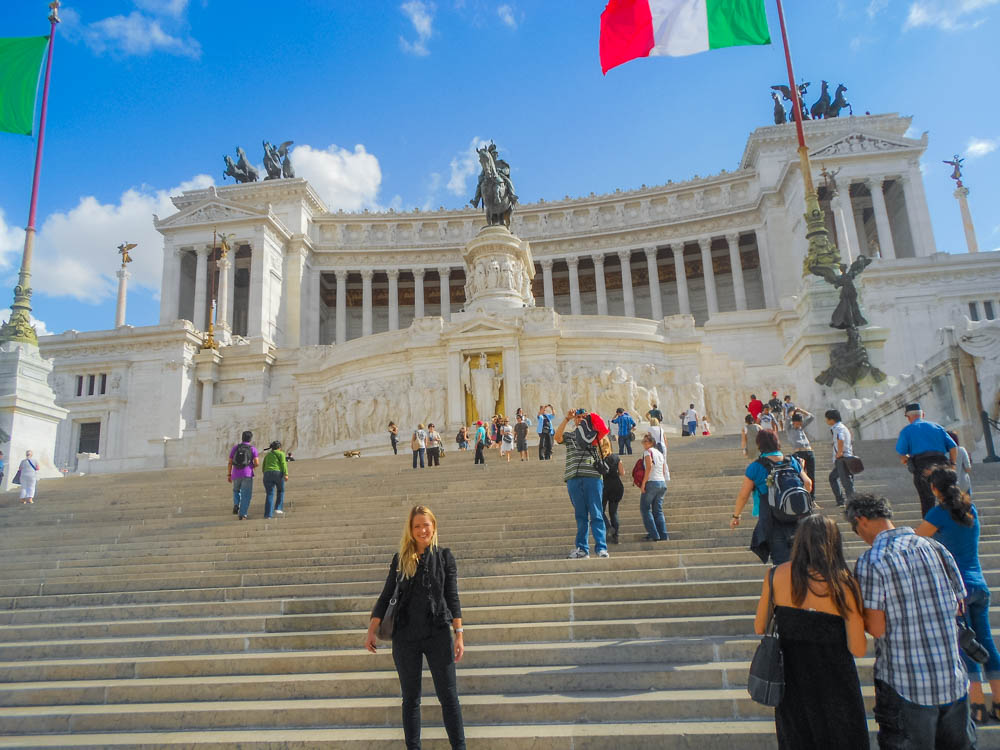 No. 5 Pantheon
Something you also have to see when you are in Rome is the Pantheon. The Pantheon is an ancient temple at the Piazza della Rotonda in Rome and was, during antiquity, a shrine to all gods, and, more recently, a memorial to Italy's great men, including artists Rafael and Annibale Carracci and kings Viktor Emanuel II and Umberto. The Pantheon is one of the oldest intact buildings in Rome, and has had many uses, especially as a burial ground for historically prominent Italians. The Pantheon is famous for its large round hall, the roundabout, but the pillar hall at the entrance is a sight in itself. If you don't want to go inside, you can always buy an ice cream and sit outside and study this beautiful building. Going here is a part of the tourist sights in Rome according to me 🙂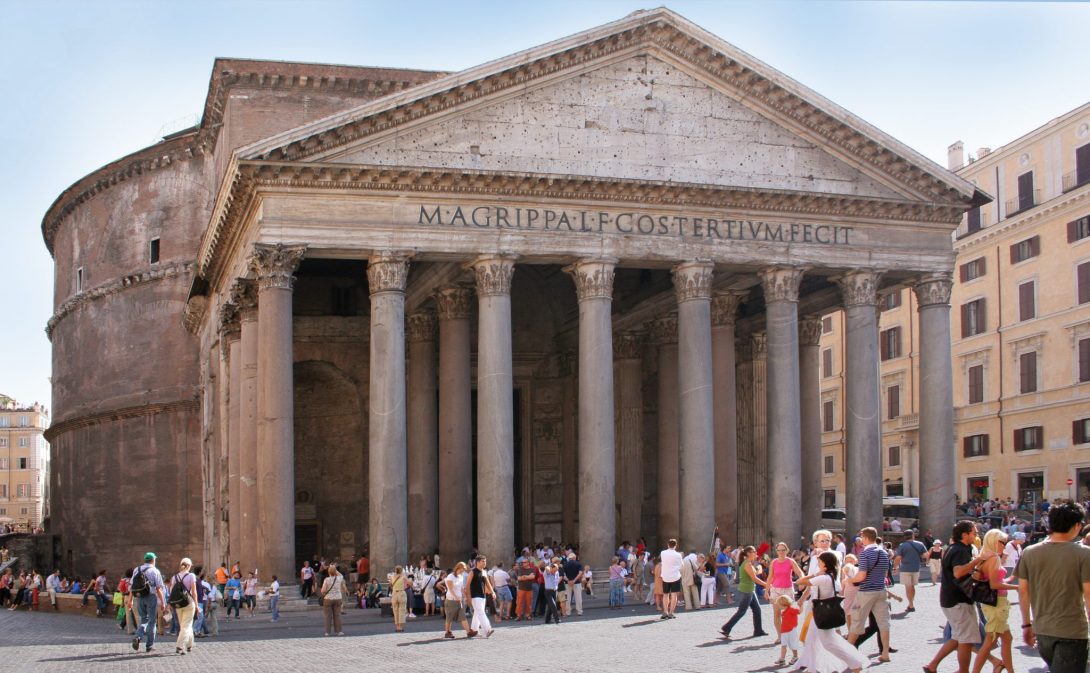 No.6 Vatican City
The Vatican City is of course one of Rome's main attractions and definitely a must when in Rome! Did you know that the Vatican is the world's smallest state? The Vatican City consists of St. Peter's church, St. Peter's Square and the Vatican Museum. Take the subway's red line towards Battistini and get off at the Ottavio S.Pietro / Musei Vaticano station. From there it is a 5 minute walk. You need a few hours to walk around here properly without no stress.
If you want, you can go inside and see how it looks like and also go up to a viewpoint so you look out all over the square. I had my dog with me the last time I was here and they don't accept dogs in there, hence I never went up there but have seen in pictures that it looks magical! That will be next time for me 🙂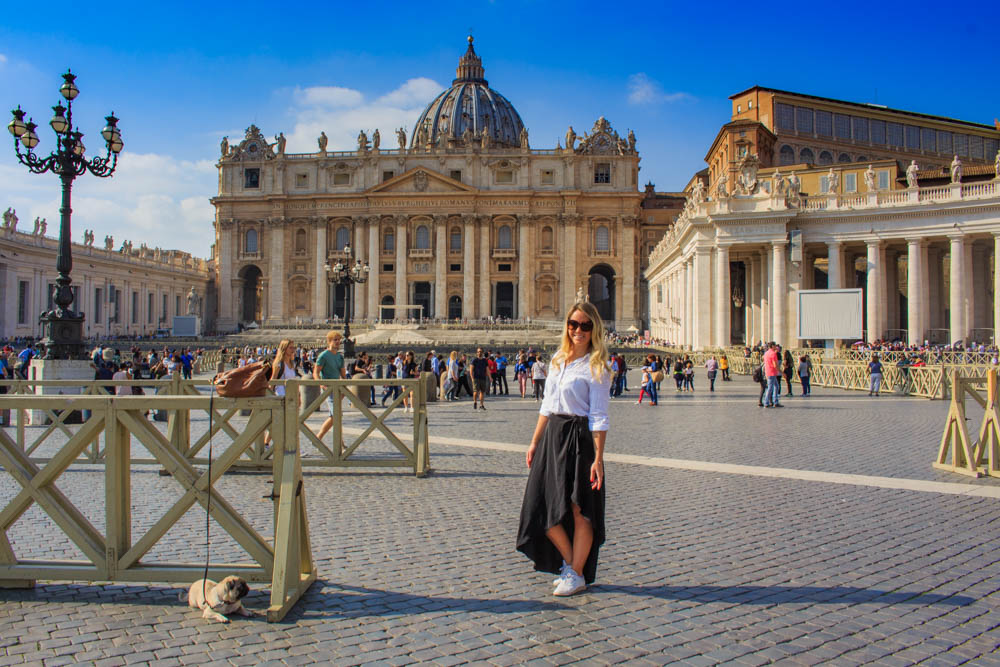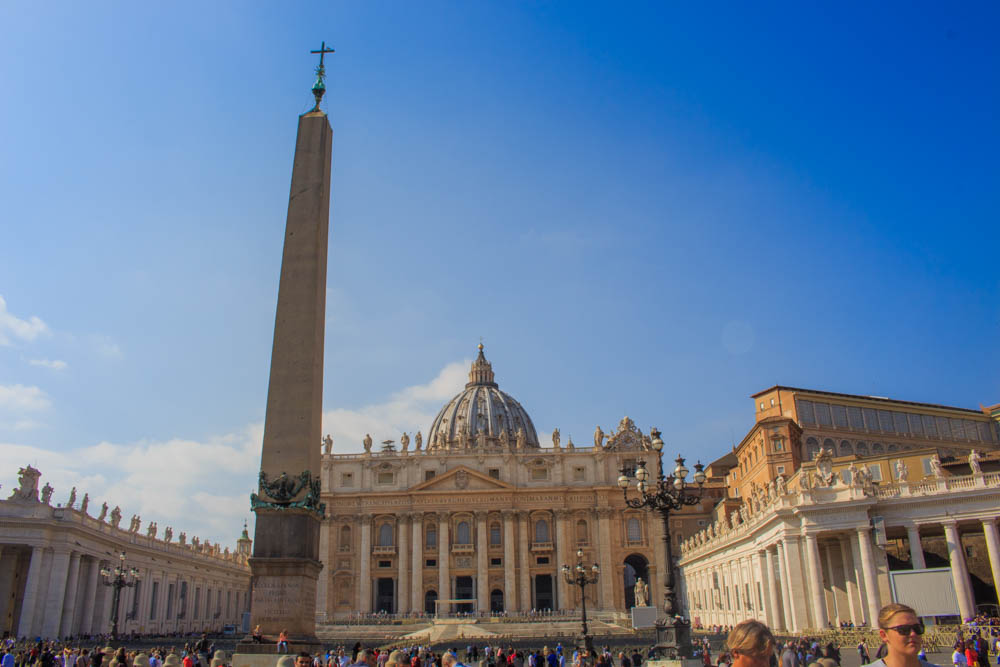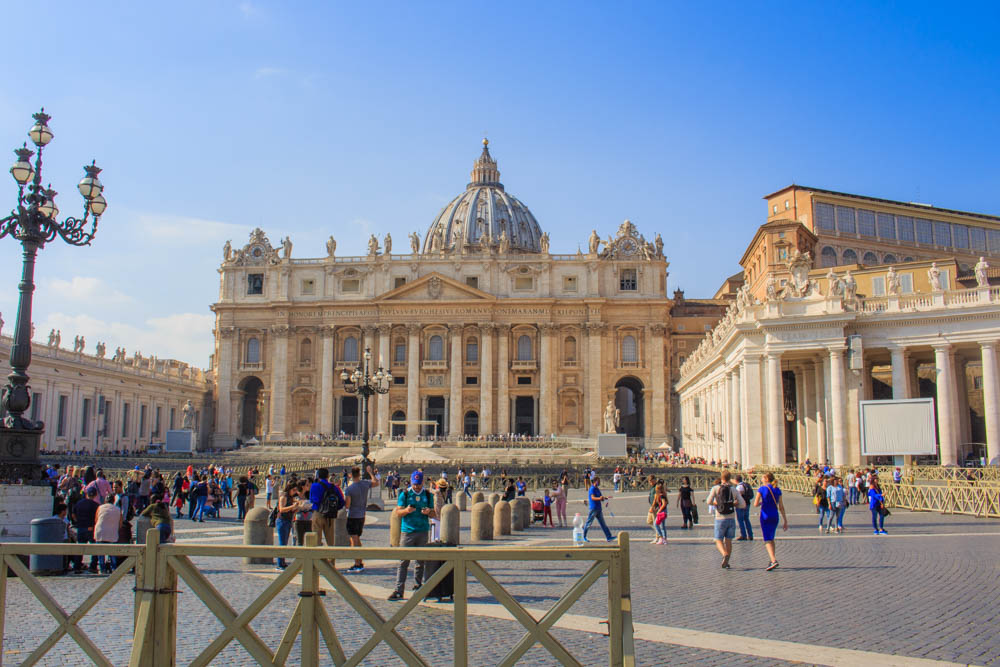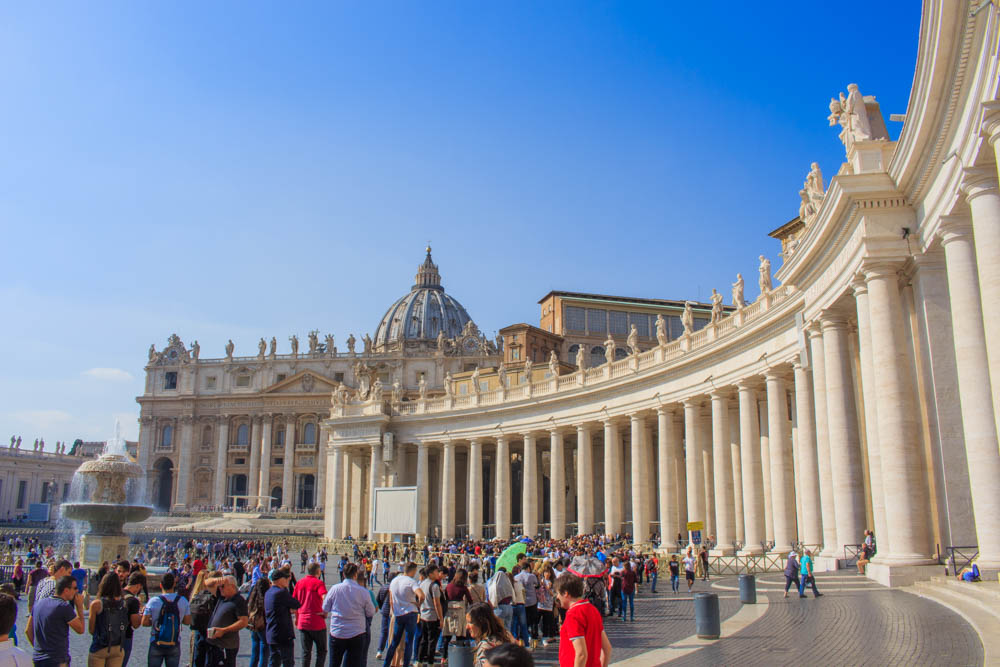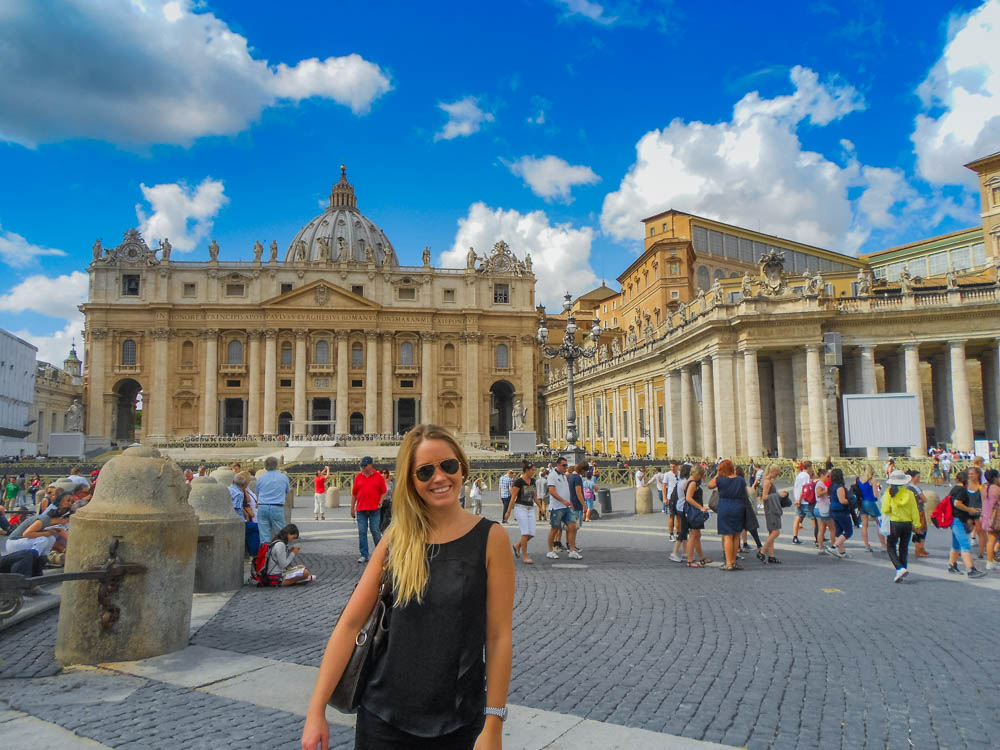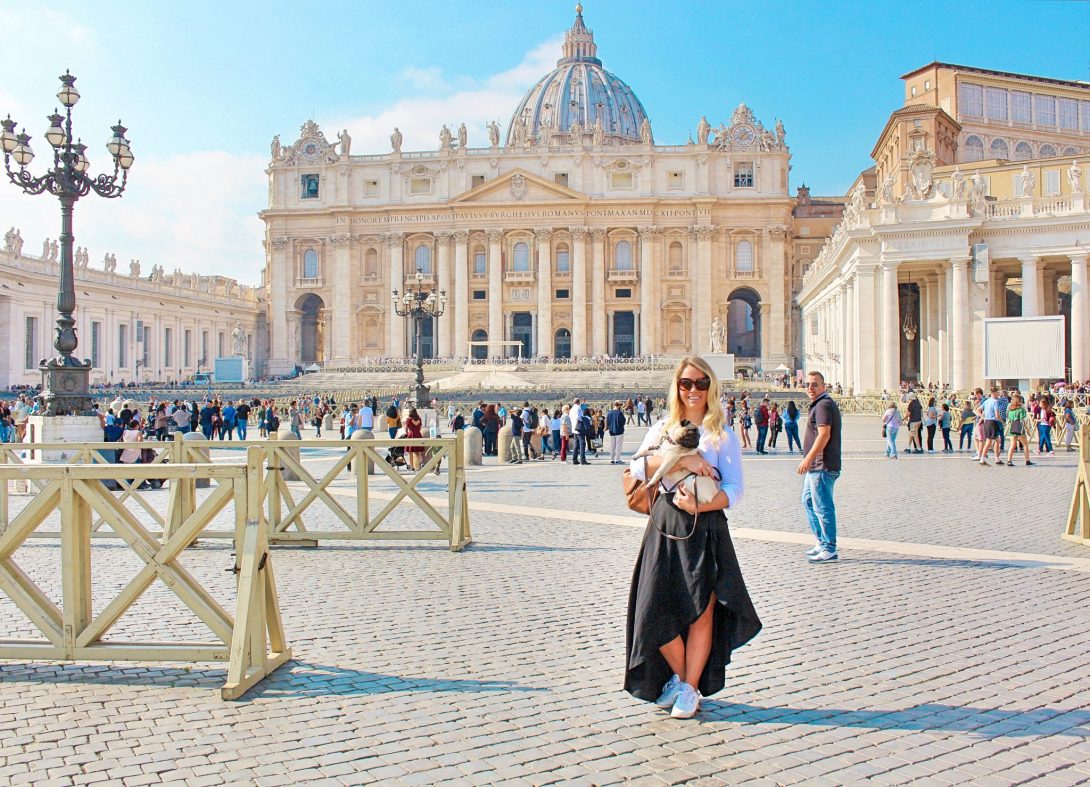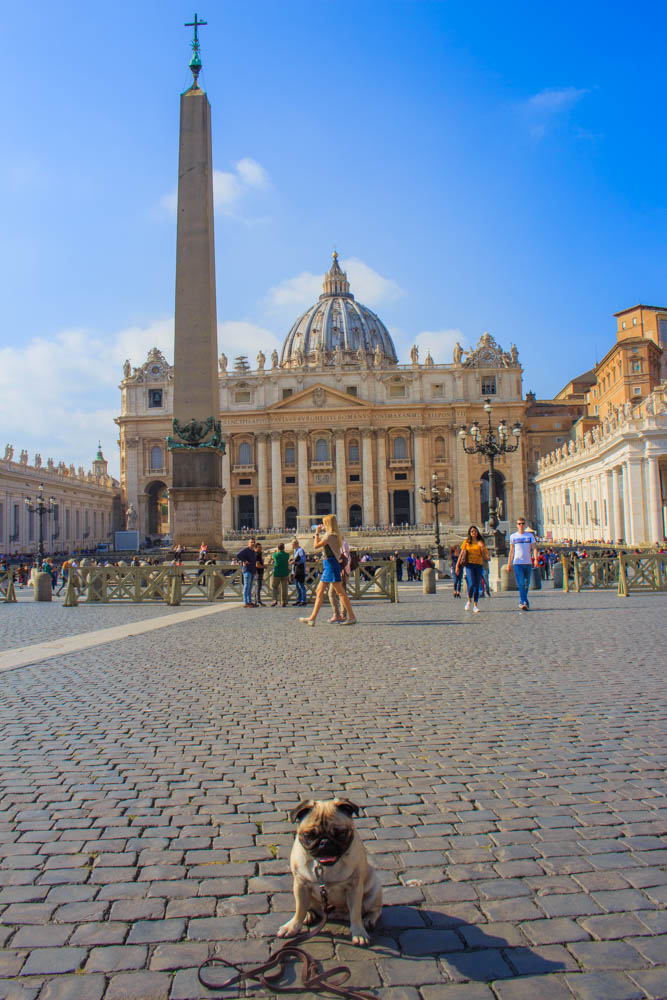 No. 7 Spanish steps
The Spanish staircase in Rome is a monumental staircase construction and not at all as Spanish as you might think of the name. The name of the staircase comes from the Spanish Embassy once lying here and is a well known landmark to visit in Rome I would say. At the top of the stairs there is a spectacular 1500 century church, and at its foot lovely Piazza di Spagna with Bernini's masterpiece Barcaccia fountain as a given centerpiece. Expect that there are a lot of people around the fountain and even on the stairs. Sit down with an ice cream and enjoy the atmosphere around you. I definitely think it's worth going up the stairs to the church for a really cool view from here! Take the subway's red line and get off at Spagna station.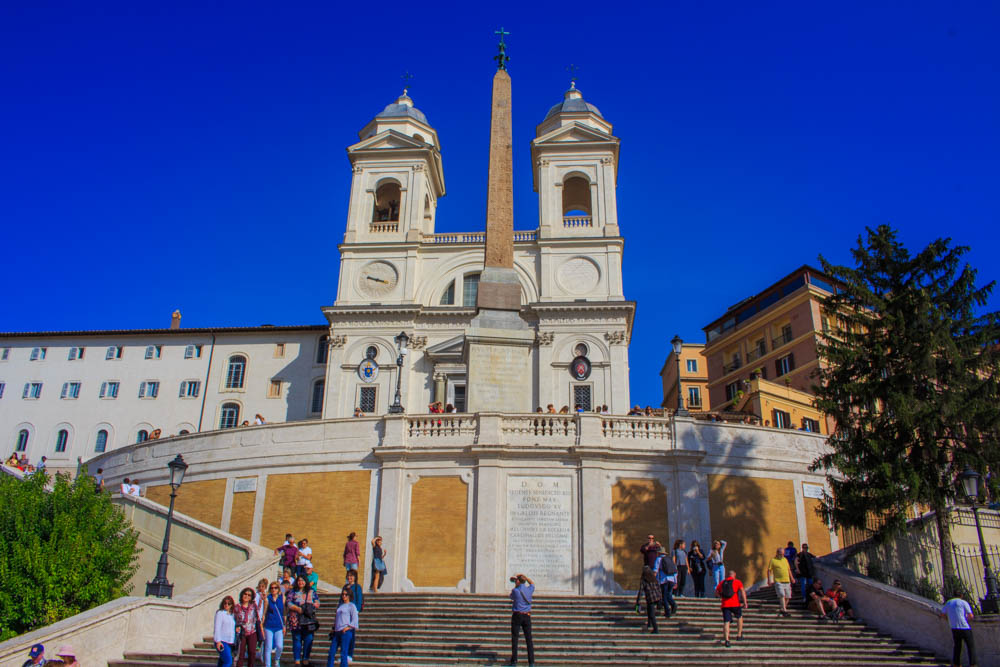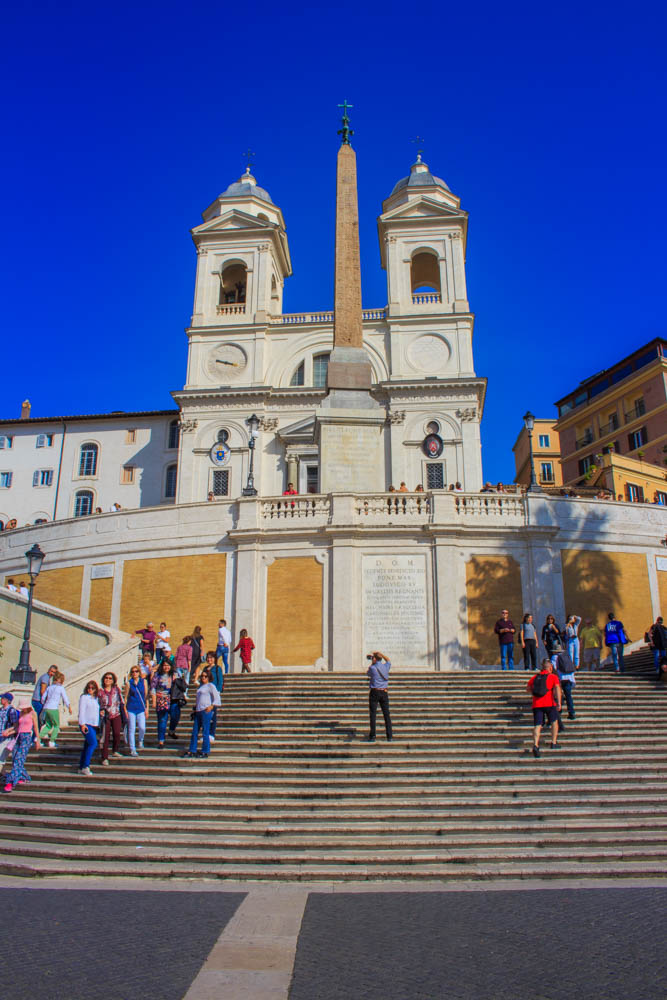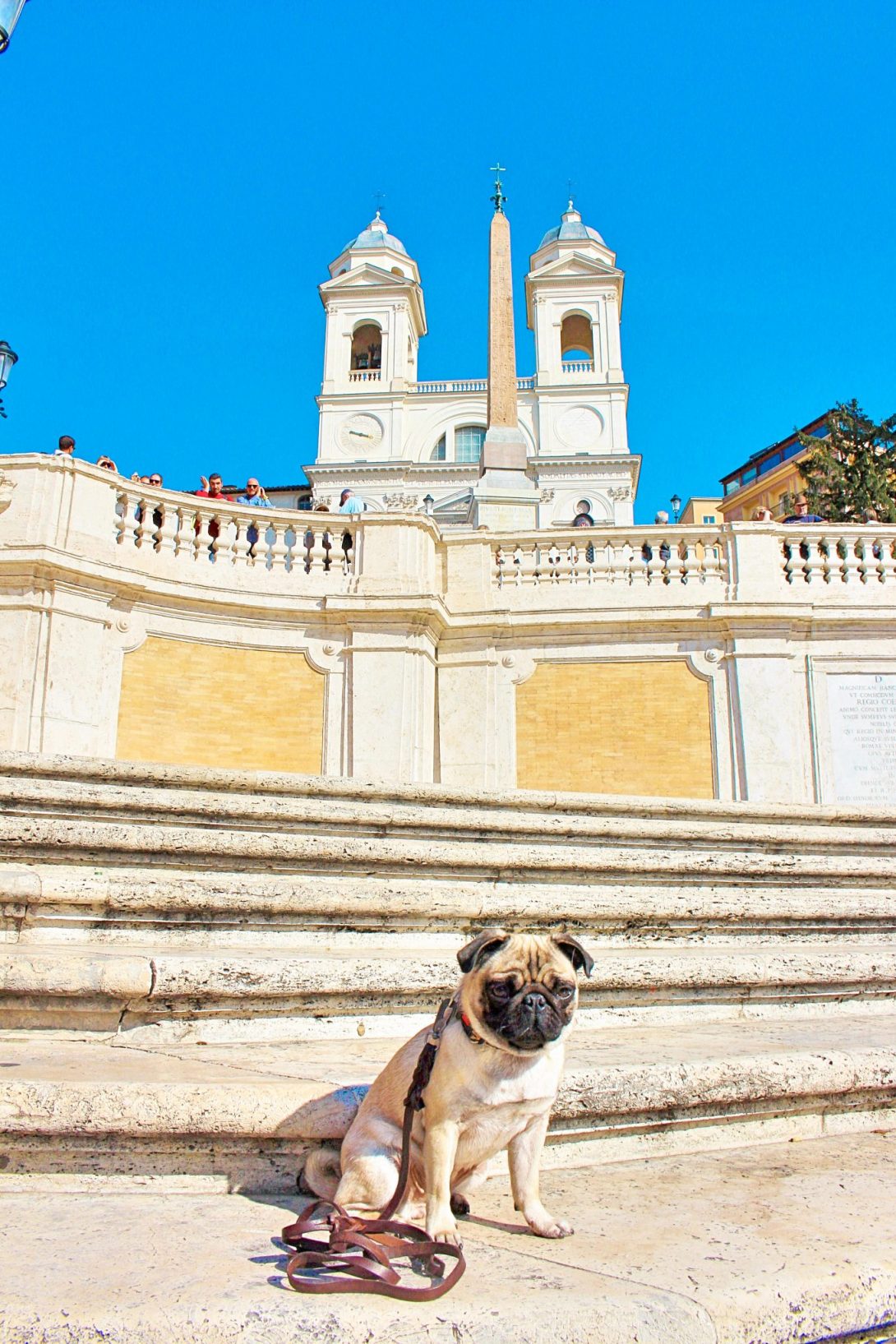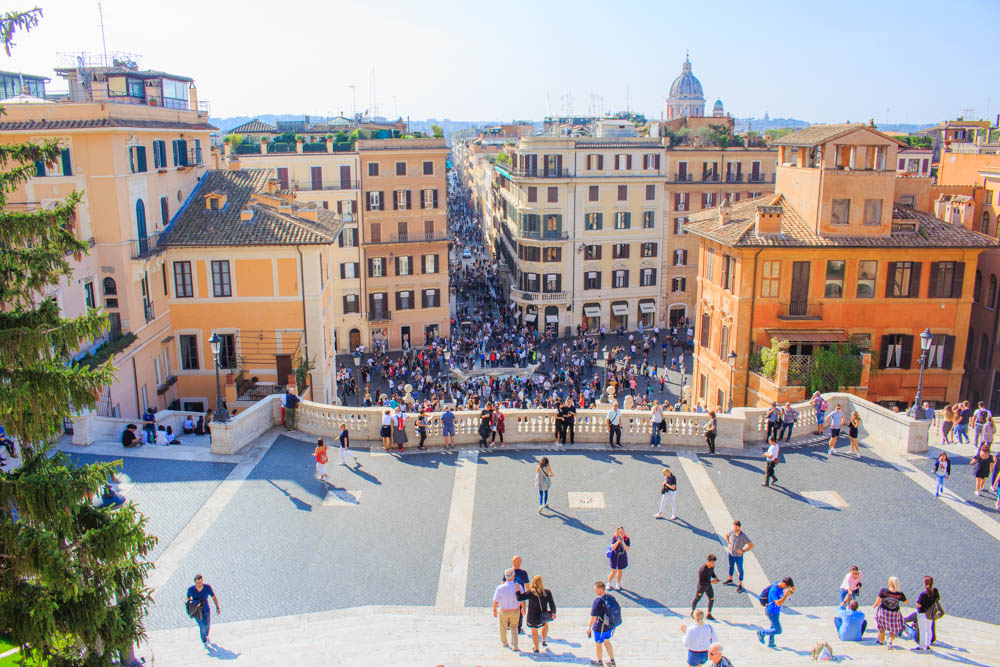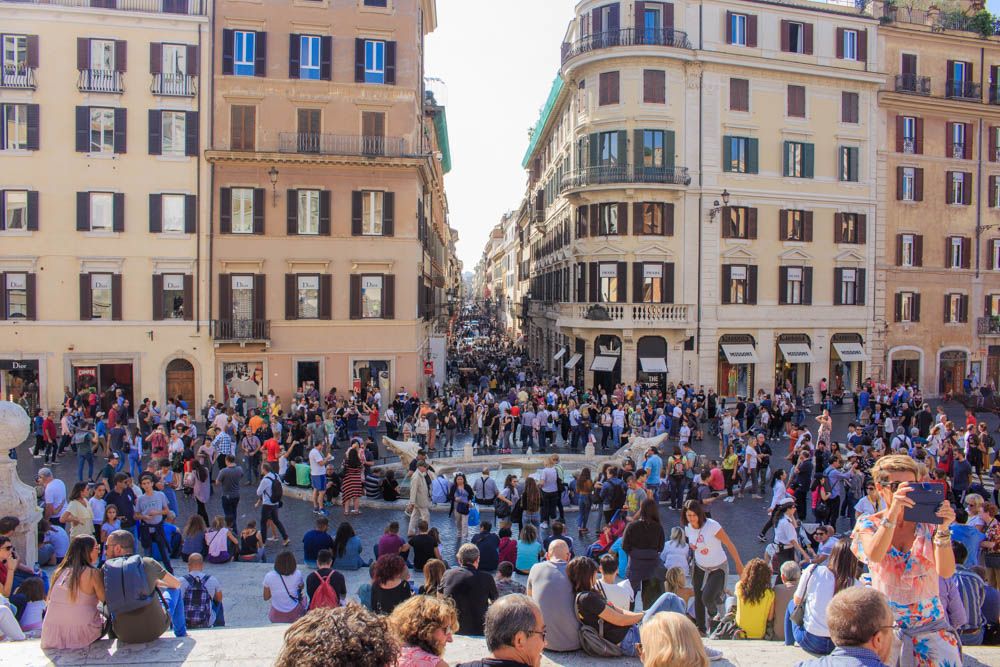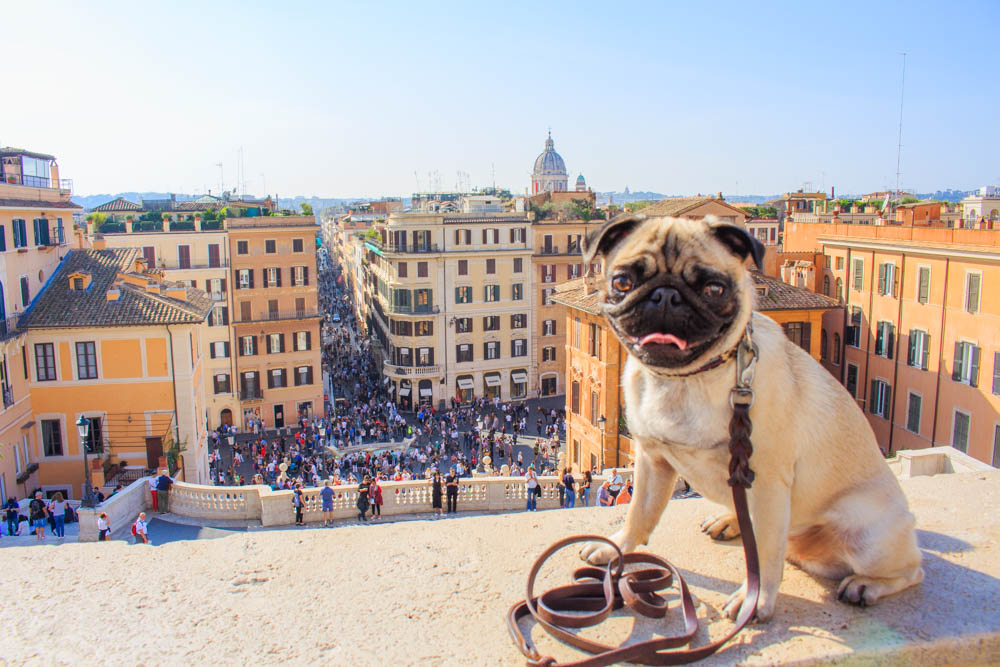 No. 8 Flaminio /Piazza del Popolo
If you want to discover a little gem in Rome that not many tourists think of, take the red line of the metro towards Battistini and get off at Flaminio / Piazza del Popolo station. This square is much bigger than I thought and here are street musicians, people showing off and there are lots of small ice cream stores and local shops here. Let yourself be fascinated by the atmosphere in the square before heading up a long hill that takes you up to a magical viewpoint! This is where the hidden gem lies as I call it 😉
Pincio viewpoint
From here you look down over the square but also all the way to the Vatican City. Continue walking through the park that is laying here until you reach the other side. There you will find a lot of cozy cafes and restaurants but also an even nicer view of the Monumento Nazionale a Vittorio Emanuele (the white accordion I call it). This is a hot tips!! 🙂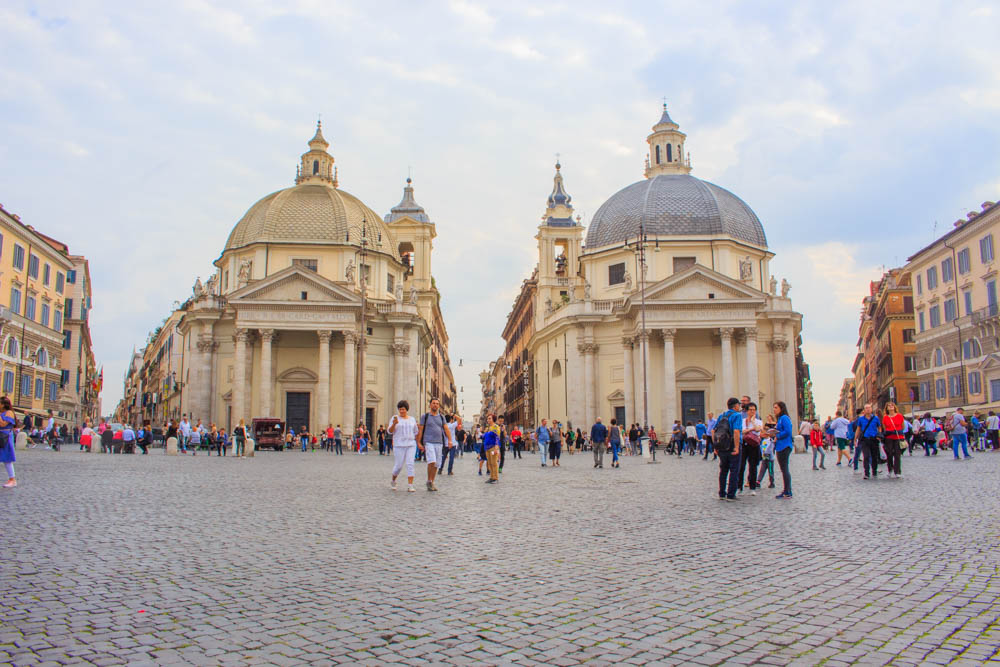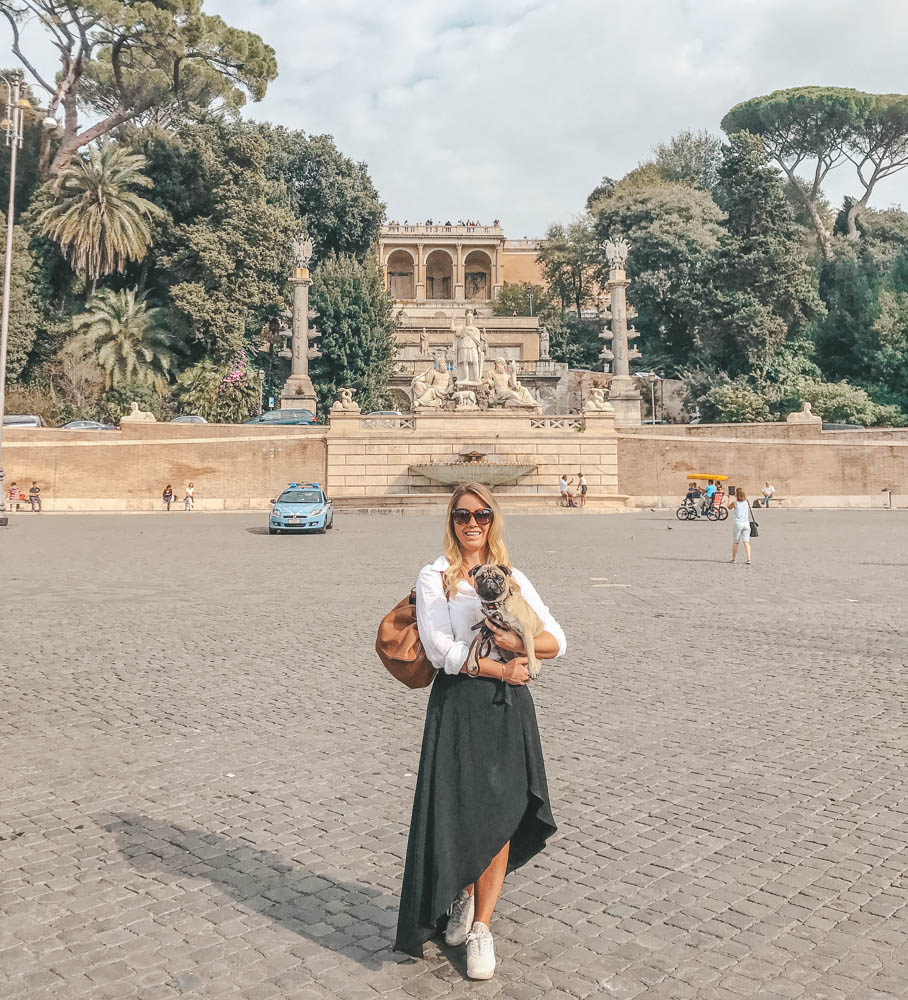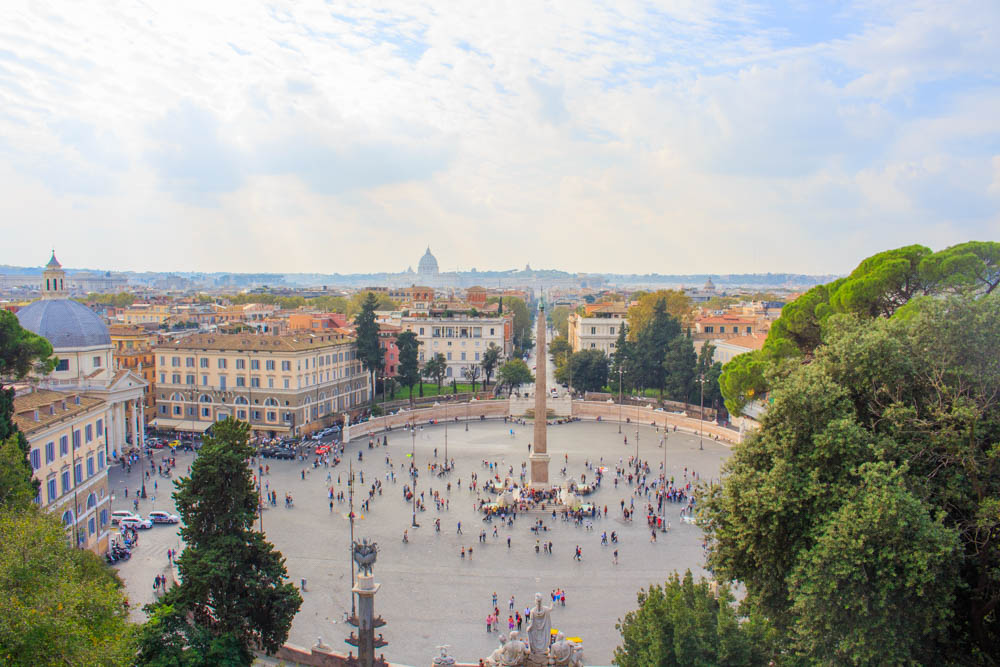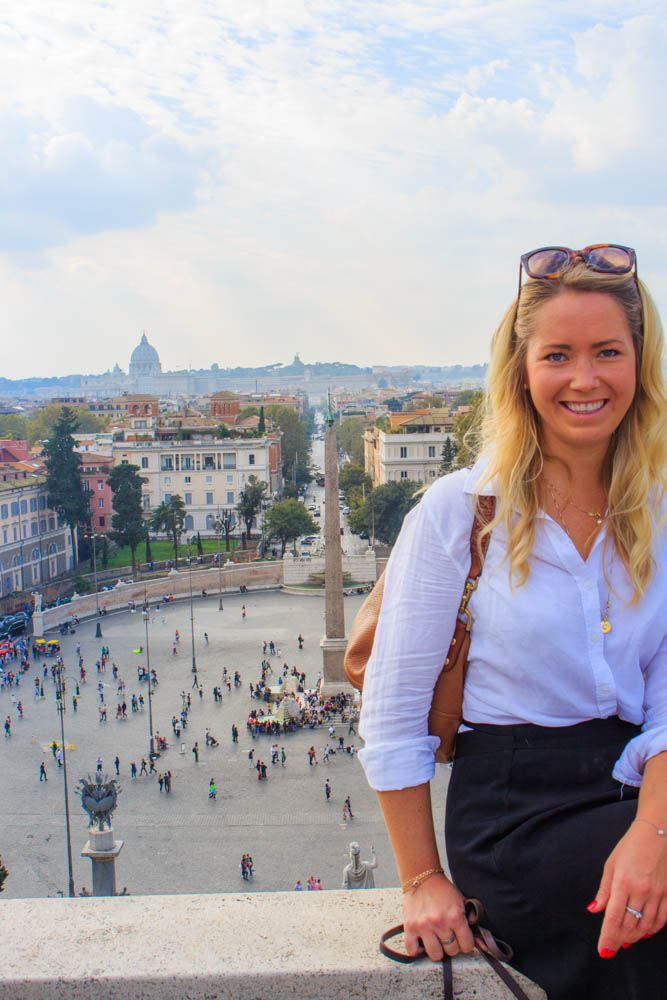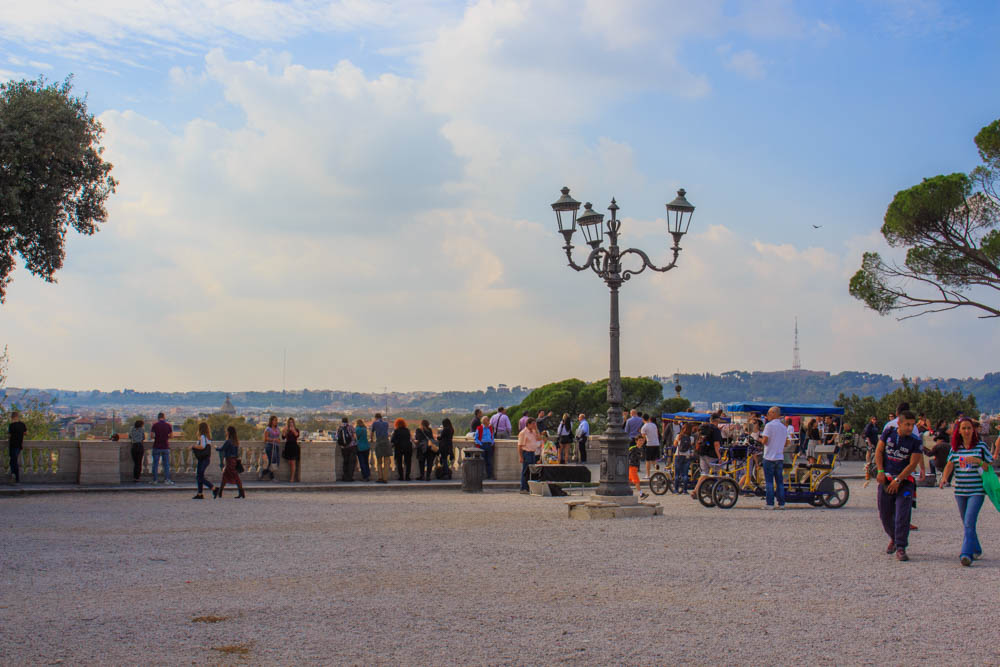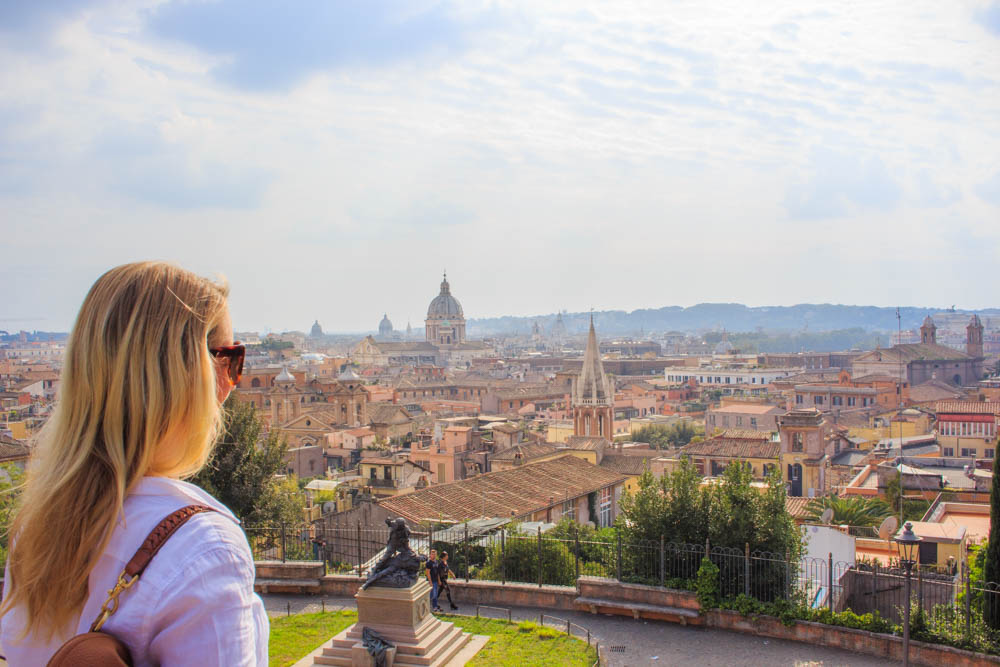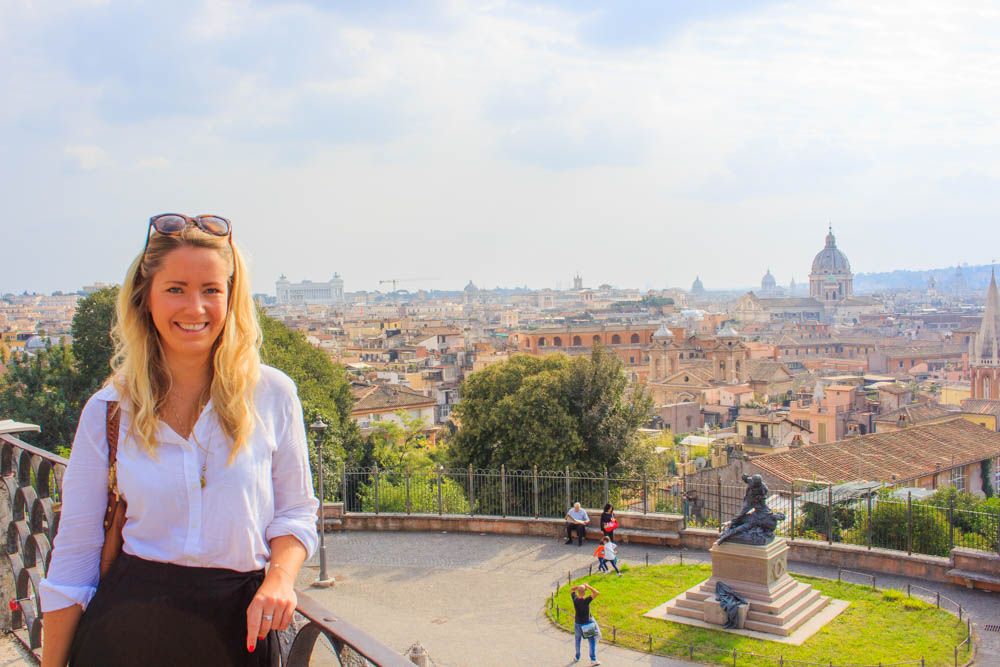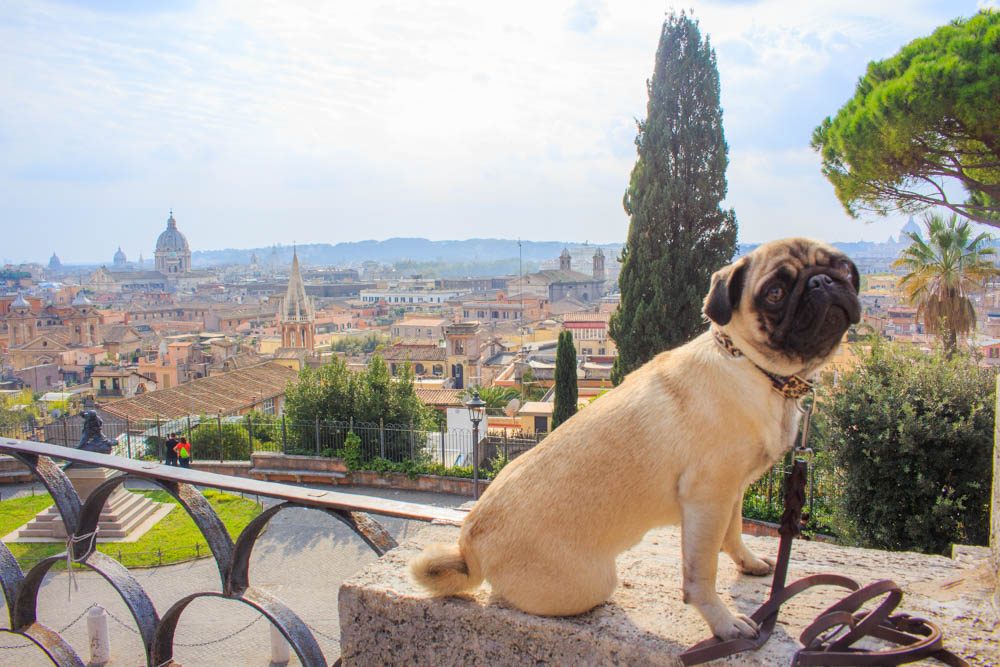 No. 9 Bocca della Verita
Bocca della Verita is a well that is largely covered by marble with an angry mouth that belongs to a river god. Bocca della Verita became a famous place after the movie Roman Holiday and is one of Rome's oldest legends. The legend is that if you place your right hand in the mouth and say a lie, the mouth will bite off your hand. Take the metro's blue line to the Circo Massimo station, it's the closest. However, you will have to walk a bit from here as Bocca della Verita is right next to the lake. Walk towards the Piazza Bocca della Verita square, here you will also find many cozy cafes and restaurants worth eating lunch at 🙂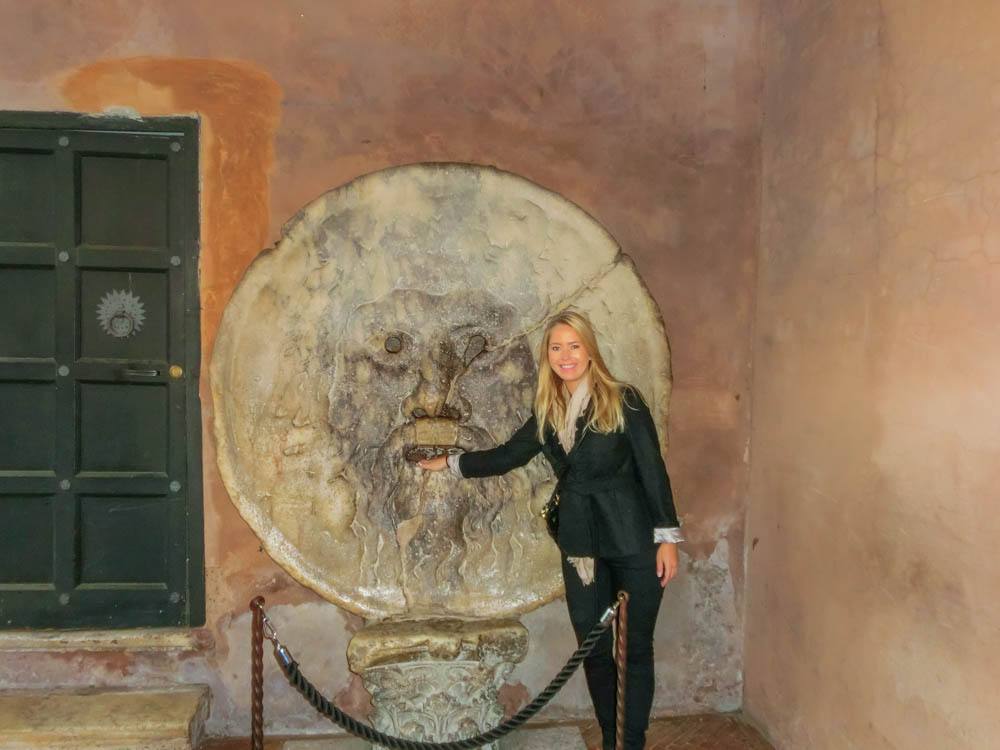 No. 10 Go with an Hop on Hop Off Bus
If you don't want to walk everywhere between the sights of Rome, I highly recommend taking a Hop on Hop off bus that will take you around Rome and you can choose where you want to hop off. I always try to take this bus when I'm in a new city that I want to see. In Rome there are several different tours with either 24, 48 or 72 hours pass depending on how long time you are in Rome. Otherwise I would say that the subway is very smooth but doesn't really stop anywhere near the sights you might want to see and do, then the Hop on Hop off bus is a very good transport option!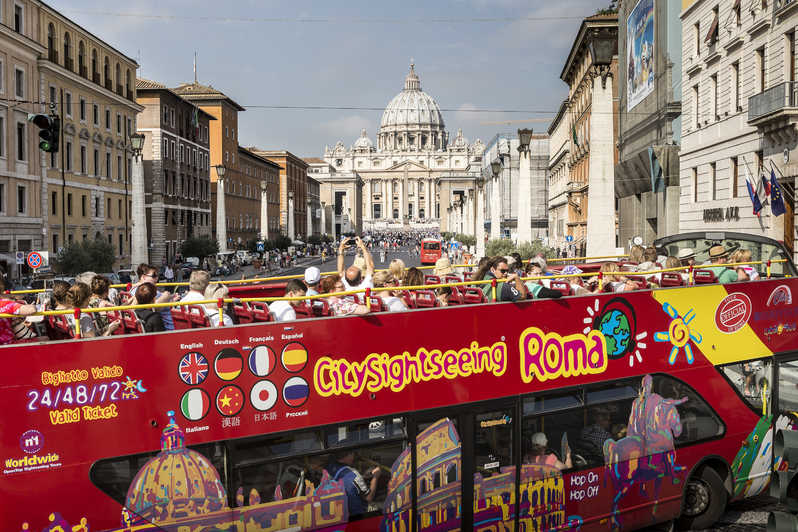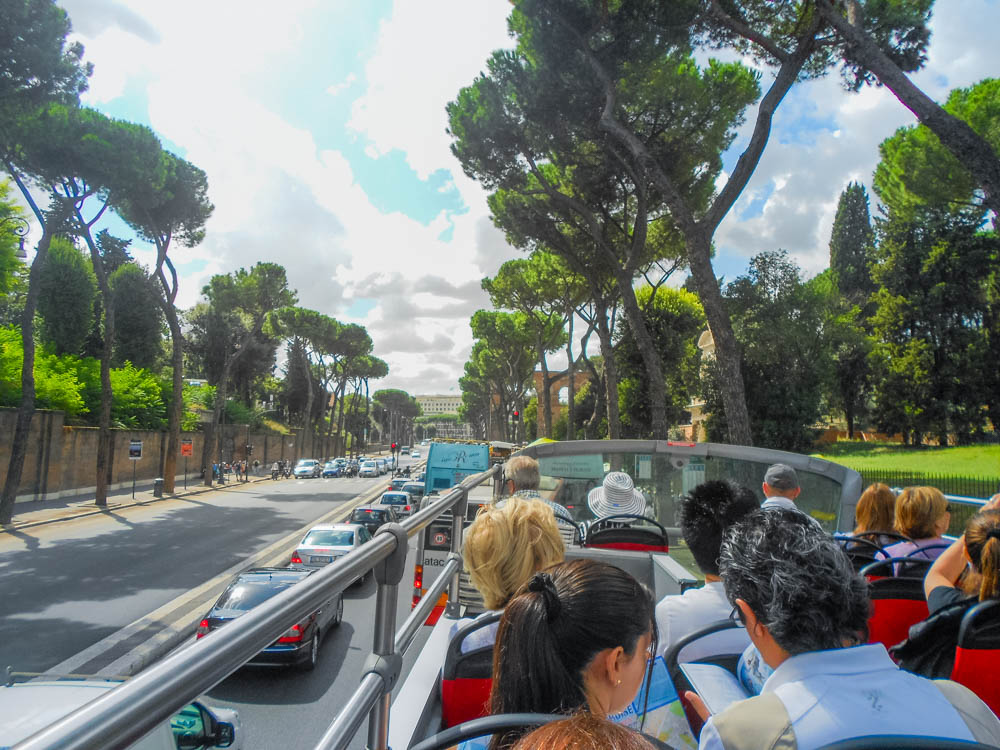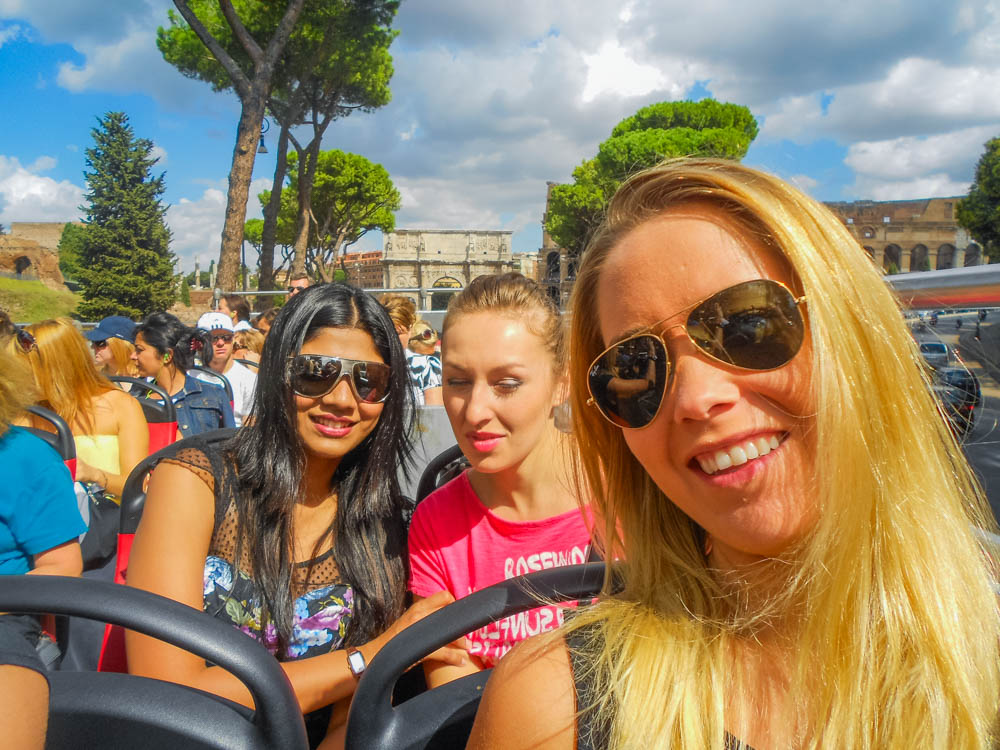 I hope you enjoy this guide to Rome! 🙂
Happy Travels!
// Charlotte