17 Tips on Things To Do in Stockholm this Summer
I daily get questions about what you can do if you are in Stockholm now during the summer. I have previously written about excursions to do around Stockholm City that you can read here. Since I have chosen to stay in Stockholm this summer, I intended to supplement that list with more activities and cozy excursions that you can do in Stockholm and which I also have done myself or will do before the summer is over.
Now you can take part of my favorite places and hidden gems to hang out in Stockholm 😉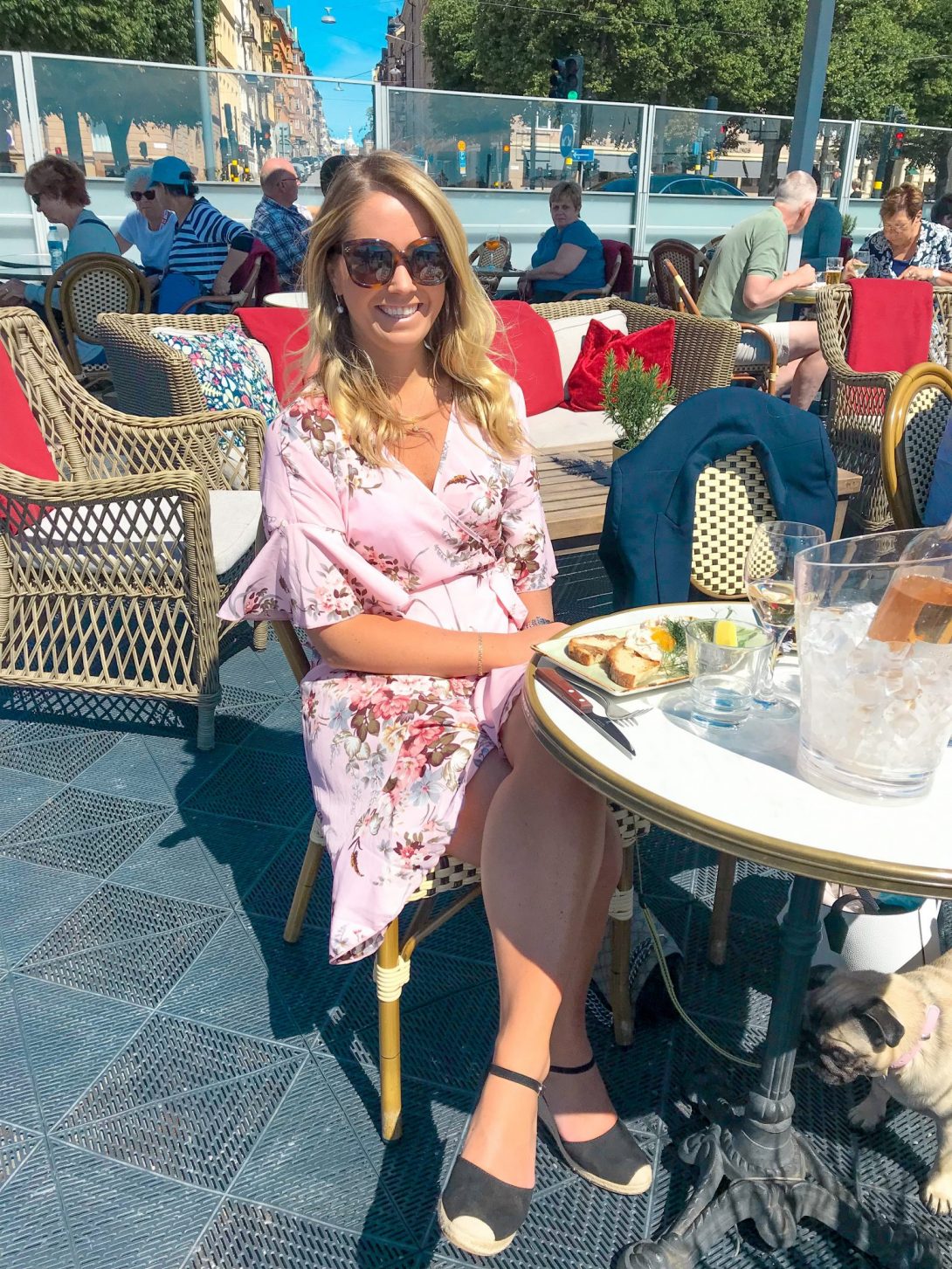 17 Tips on Things to Do in Stockholm this Summer
Skinnarviksberget
Skinnarviksberget is a mountain area located on Södermalm. From here you have central Stockholm's highest natural point with magnificent views of, among others, Kungsholmen, the Old Town and the Stockholm City Hall. There is a small cafe here but I recommend to buy your own picnic and then sit somewhere on the rocks in the afternoon or evening sun. It will be a really nice summer memory! 🙂


 Monteliusvägen
Monteliusvägen is a walking path with a 500 meter long walkway with a magnificent view of Lake Mälaren, the City Hall and Riddarholmen, not least in the sunrise or sunset. The road is lined with charming villas on one side and the beautiful view on the other. Take the metro to Mariatorget and get off here to start the walkway 🙂

Coffee in Hagaparken
Go to Hagaparken and stroll around in the lush park to end with a coffee or lunch in Värdshuset Koppartälten (the blue tent). You can also buy a take away coffee and sit on the chairs outside the tent in the sun and enjoy the environment and the atmosphere around you. That's exactly what I will do after a walk with my dog 🙂

Lunch at Old Orangery Restaurant & Café in the Bergian Garden
The Bergian Garden, Stockholm Botanical Garden, is a botanical garden located in Frescati, next to Brunnsviken on Norra Djurgården in Stockholm. Here you will find both a café and a restaurant for either lunch or coffee. I will come here for a walk in the beautiful garden and then finish with a lunch or coffee in the Old Orangery which is a large old greenhouse that has been converted into a café. This is a small hidden place in Stockholm that's need to be discovered 😉

Café Skroten
Skrotens Café & Skeppshandel is an incredibly cozy and charming little cafe where you can either have lunch or just have a coffee or just something to drink. It is a nice and different café in Djurgården with nice staff and an amazing interior! Stepping in here feels like you are on a boat yard due to things are hanging in the ceiling and on the walls which makes it feel charming. You are also allowed to bring your dog here! A really little hidden gem at Djurgården, behind the restaurant Oaxen.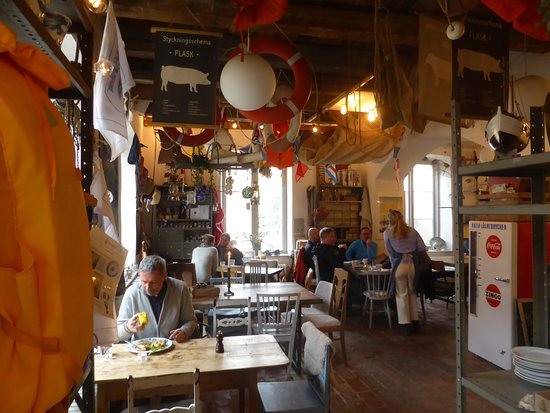 Ulriksdal Castle
Ulriksdal's castle is located in Stockholm but still a bit outside the inner city (10 minutes by car) which makes it an excursion by going here. Ulriksdal Castle is a royal castle located at Edsviken in Solna and is surrounded by both buildings and a large castle park that is incredibly cozy to walk in. Don't miss to stop by and have a coffee at Ulriksdals castle café!

Rosendal's garden
Rosendal's garden is located just west of Rosendal's castle on Djurgården in the middle of Stockholm. Come here for a cozy lunch or coffee in the middle of all the plants and flowers, which makes it incredibly peaceful to be here. At Rosendal's café you can sit both indoors and outdoors if the weather permits and here are dogs also welcome!

Blue Lagoon at Ekerö
The blue lagoon on Ekerö is a large sandy beach with turquoise blue water. It is one of Stockholm's most popular swimming areas but this year you can unfortunately not take the car right up until the beach due to it has been blocked with bars. However, you can park further away, along the road and walk the last meters to the beach. Bring your own picnic or lunch bag and enjoy a wonderful day at the beach!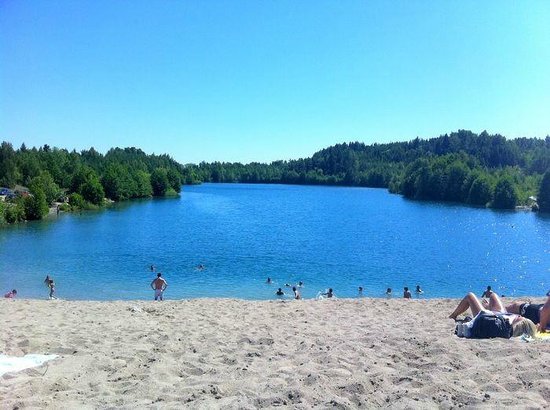 Coffee at Fjällgatan in Kaffestugan
Fjällgatans Kaffestuga may have Stockholm's best view. From here you see Gröna Lund and out over the rest of Stockholm. Take the metro to Slussen and walk up the hill (or take the bus up towards Ersta) and walk to Fjällgatan where you will find this cozy coffeshop Kaffestugan which also has outdoor dining. A little overpriced but you have to count on that with this view and location 😉 Come here for a snack, but they also have sandwiches and pies for those who are more hungry. Definitely a must this summer!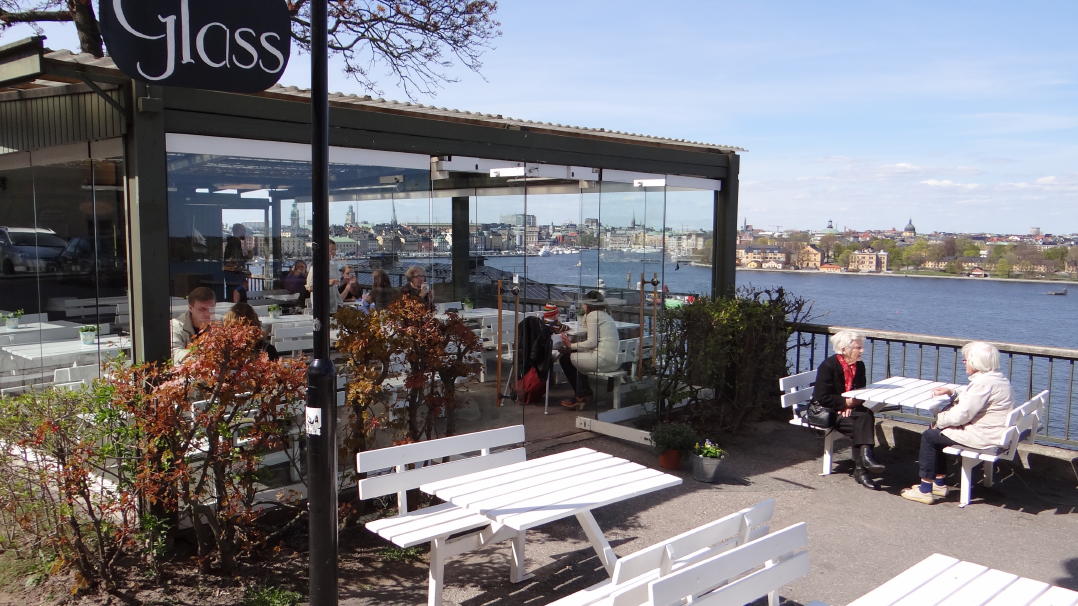 Restaurant J in Nacka
Take the archipelago boat or the SL boat from Nybrokajen in Stockholm and go to Restaurant J in Nacka beach and enjoy a drink in the sun or why not have a lunch / dinner outdoors while you have all the archipelago boats that pass you constantly outside. A perfect summer thing to do in Stockholm!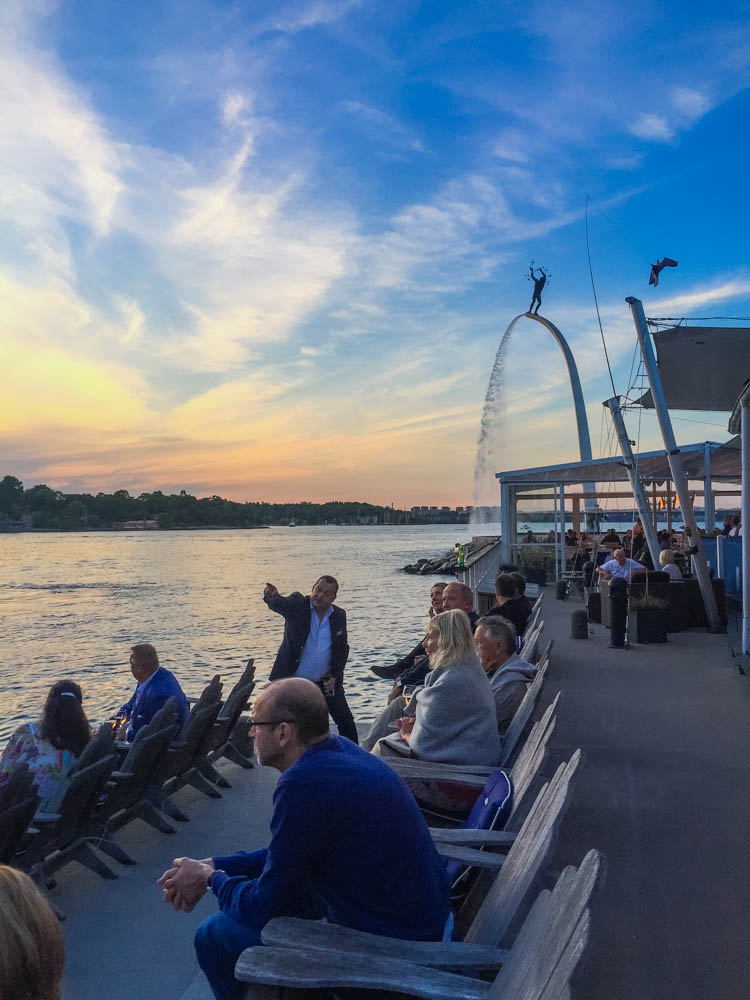 Excursion to Fjäderholmarna

You can also take an archipelago boat from Nybrokajen to Fjäderholmarna instead. It only takes 20 minutes from town. Here you can spend a whole day swimming from the rocks or the beach and having lunch at the Red Cottage or why not come here early afternoon and enjoy some shrimps at the restaurant Rökeriet which is just next to when you arrive here with the boat. If you want to celebrate something special you can come here and eat at Fjäderholmarnas Krog instead which is located on the other side of the island and is a little nicer restaurant than Rökeriet. There are many food options at Fjäderholmarna and activities to do here during summer time! 🙂

If you go to Fjäderholmarna you can do the following: 

Lunch at the Red Cottage (Röda stugan)
Dinner at Fjäderholmarnas Krog
Eat shrimps at Rökeriet Fjäderholmarna
Take a beer at Fjäderholmarna's own brewery (close to the water)
Swim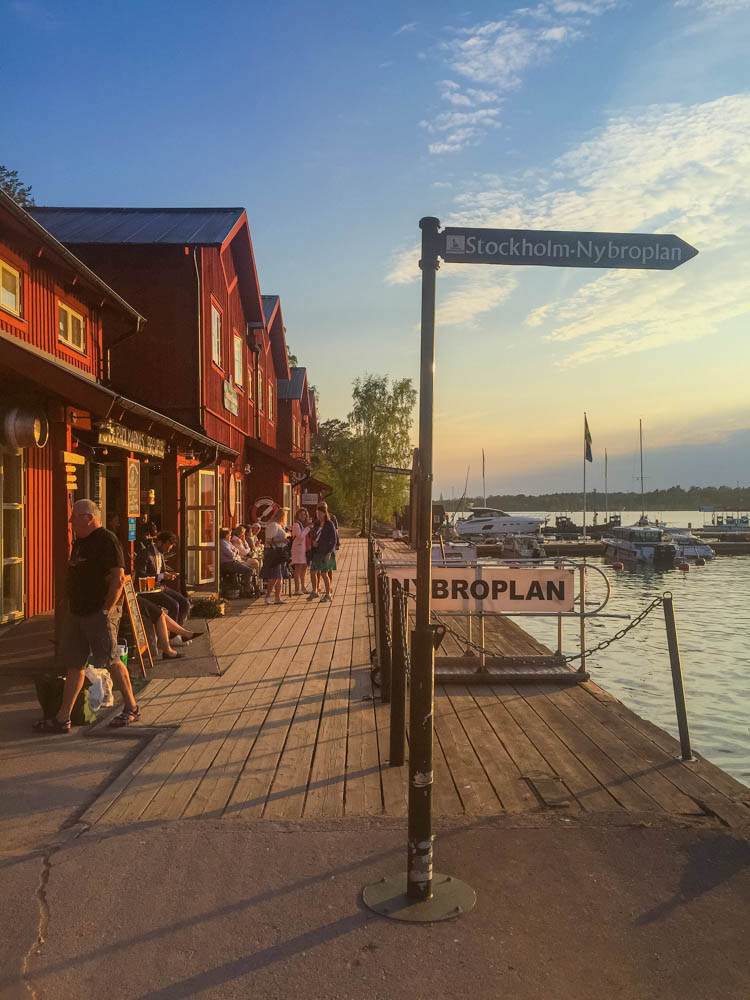 Excursion to Vaxholm
If you want to go further out into the archipelago I recommend to take the boat to Vaxholm for a day trip. It is something I do every summer and it is very charming! If you want to know what I usually do when I am at Vaxholm, as well as what places for lunch I recommend at Vaxholm, you can read more in this blog post.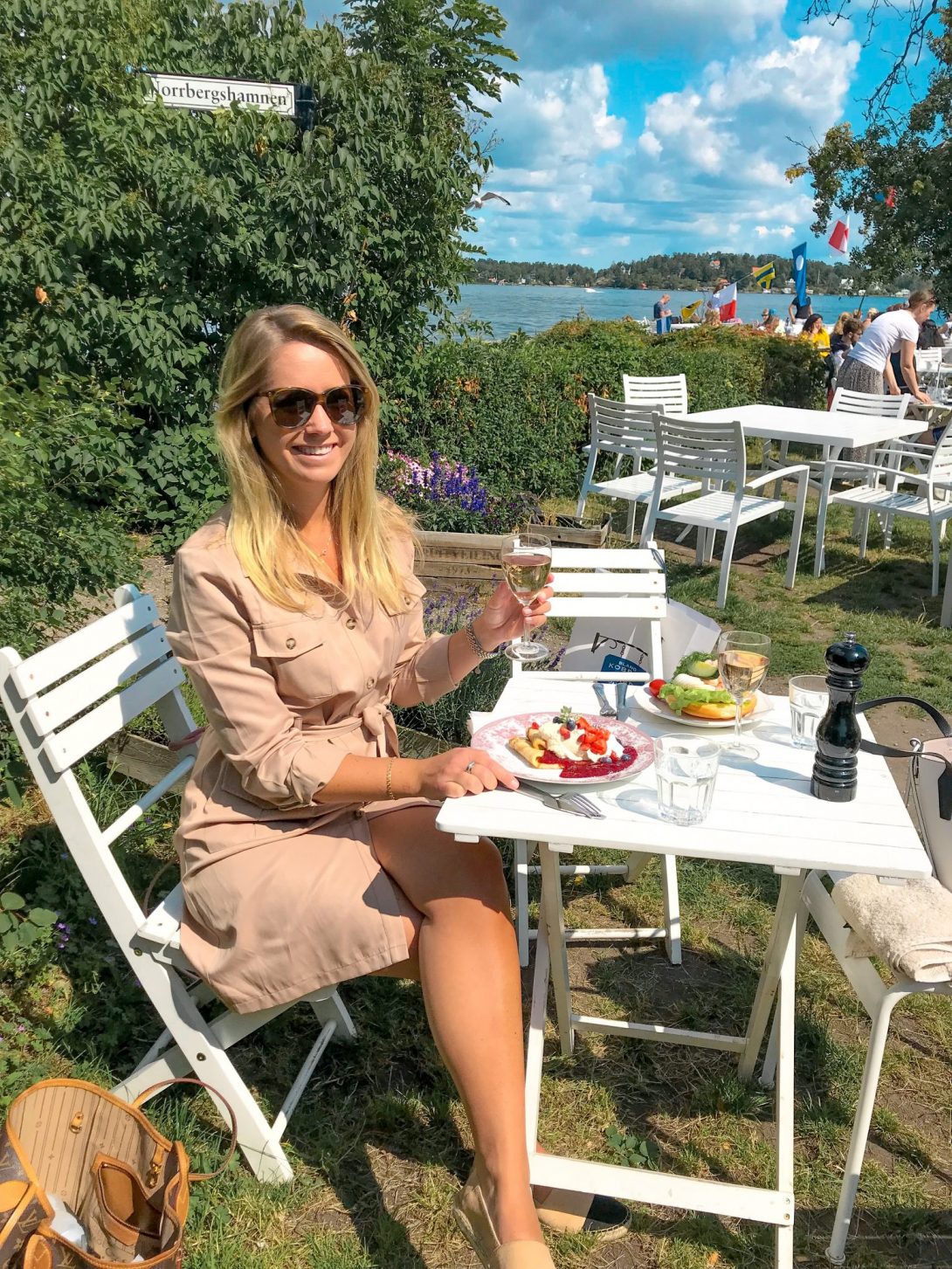 Långholmen
At Långholmen there is a small park for dogs. Dogs can swim on the small sandy beach that lies on the east side of Långholmen, while we humans can appreciate the lovely view of Långholmsbron, the town hall and Riddarholmen. Perfect if you want to be a tourist in your own city! Here is also a dog friendly café nearby called Lasse in Parken where you can have a coffee with your dog after finishing a bath together 🙂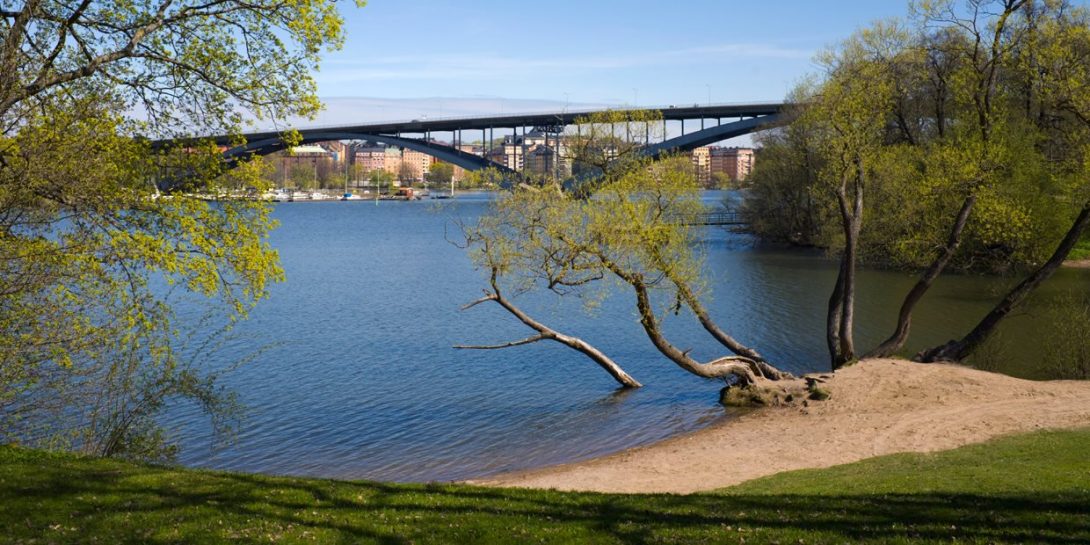 Långängens gård at Lidingö
Långängens gård is a cozy old farm on Lidingö which today is laying surrounded by beautiful nature and walking paths. Incredibly charmingly decorated with homemade pastries and good lunches for a reasonable price. Perfect to enjoy a nice summer day! Sit out in the garden for the most enjoyable experience 🙂

Mälarpaviljongen
Next to Norr Mälarstrand's walking path is Mälarpaviljongen, an idyllic, lush green oasis and is one of Stockholm's sunniest and most picturesque summer favorites. Here you can enjoy the summer sun for lunch or a cozy snack but even on a rainy day you can hang out here, which is at least as cozy! You can also buy garden furniture with you from the shop that is adjacent to the serving area.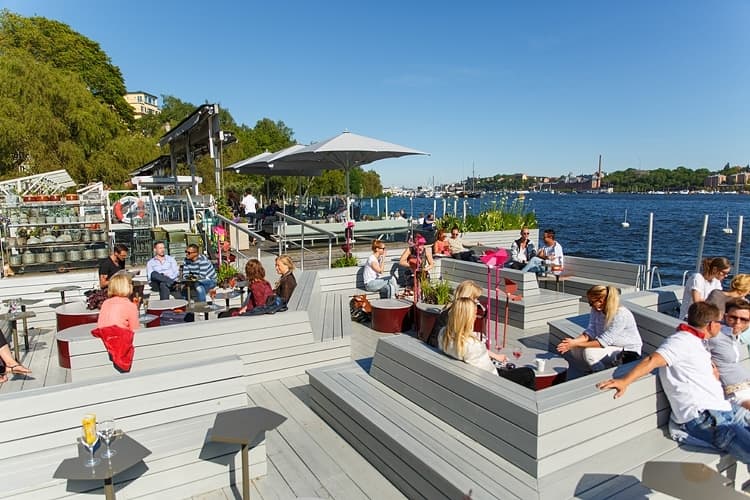 Lunch at Rosenhill on Ekerö
Go out to Ekerö and have lunch at Rosenhill. Here you will find both a temple and a garden café. Rosenhill serves food with a focus on what the season gives and, of course, they have a lot of organic raw materials. When you come here you should not rush. It is so idyllic and beautiful here so please stay for both lunch and coffee 🙂 You can sit and eat in their cozy barn or anywhere in the sparkling beautiful garden. A hidden gem to place not many people think of! 😉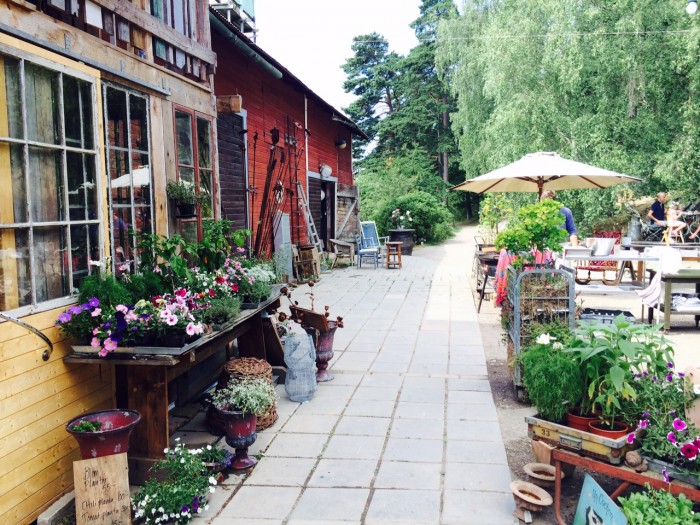 450 gradi at Lidingö
Take the SL's archipelago boat from town and go to Dalénum on Lidingö. Get off and go farthest with the water away towards the yellow parasols that are visible. There lies Lidingö's best pizza restaurant, namely the 450 gradi restaurant. The pizzas cost a little more than usual but are really worth it! Come here in time as it easily becomes full. Perfect archipelago tour and dinner at sunset! Take the boat back to town again or go with Lidingöbanan to Ropsten and then take the metro into town, just 5 minutes walking distance from the restaurant. This is a nice summer memory! 🙂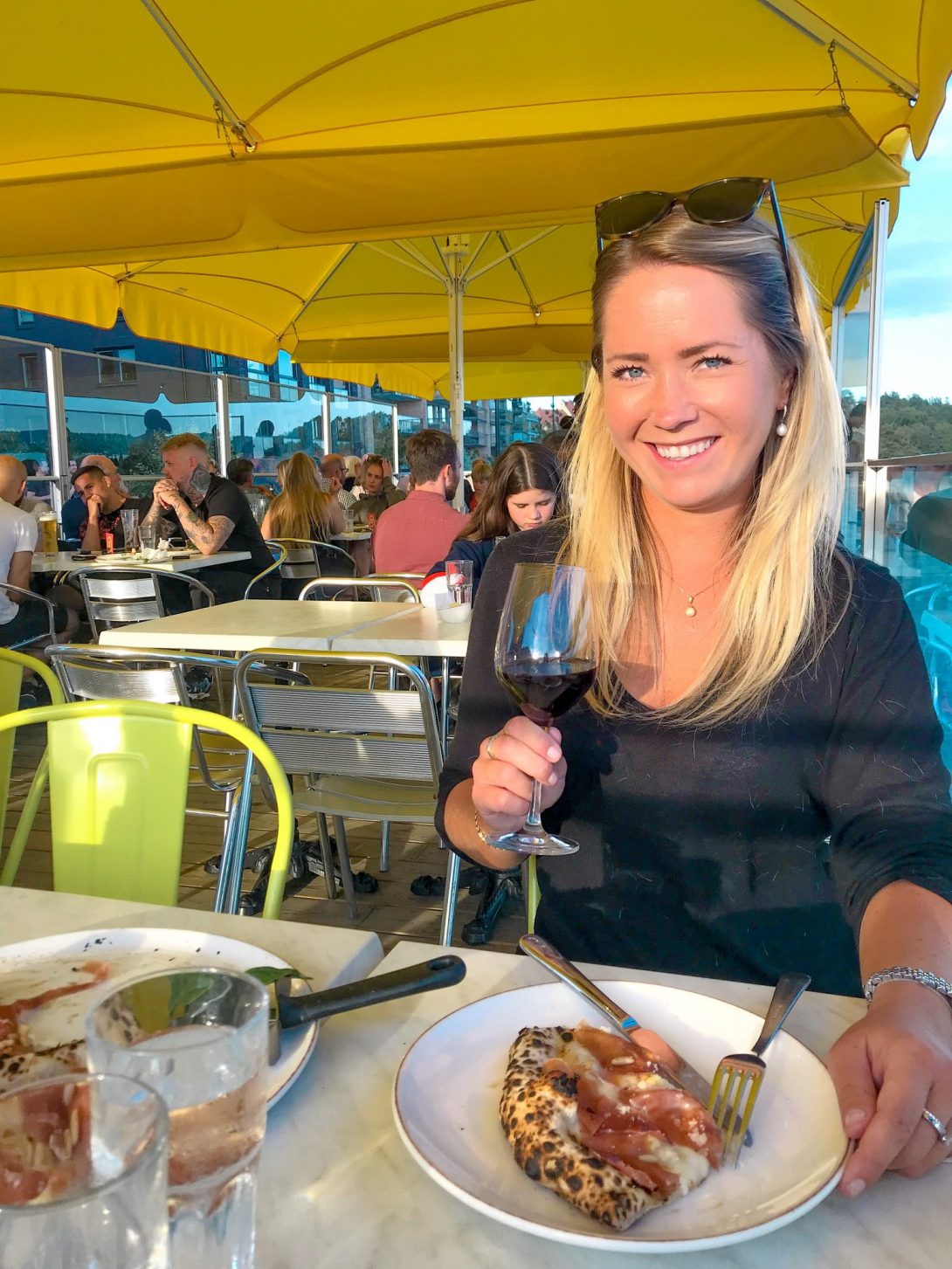 Hope you got tips on things you can do in Stockholm now! 🙂
If you want to read more Stockholm tips from me, you will find them here:
Happy Travels!
// Charlotte