5 Things you should NOT pack in a checked baggage
Sometimes it goes fast when you have to pack your suitcase for a holiday and sometimes you may take a little longer. Regardless, there are some things I really recommend that you never pack in your suitcase but rather have it in your hand luggage or preferably on you, if possible. Why? Well, in case the airline loses your checked baggage, you are standing there and don't have your most essential belongings on hand when you need them 🙂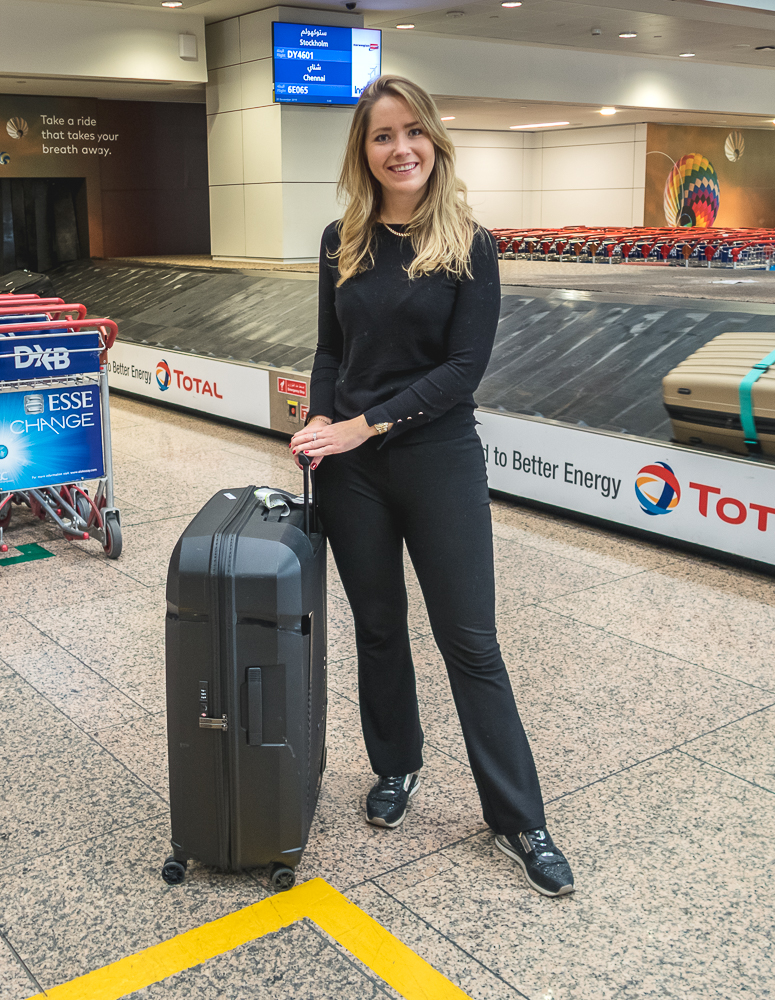 1. Passport, Travel Documents, Credit Cards, and Money
It may sound obvious, but it is not for everyone. Pack your passport, tickets / travel documents, money and credit card in your hand luggage and nowhere else, promise me that! If you are a woman, I recommend that you have all this in your purse.
2. Valuables & Jewelry
A golden rule that I always think of when packing for a trip is: If I can't live without it, pack it in my hand luggage! This applies not only to your passport, but also other valuables such as jewelery or something else that is valuable to YOU. For me, it is also my computer and if I want to bring a handbag from an expensive brand.
3. Medications
I also strongly recommend that you pack your medications in your hand luggage and NOT in your suitcase. You never know if your suitcase will arrive with you or not during the journey, so for your own sake and also to avoid the worry, you should pack all your medicines so you have them close at hand, all the time.
4. A set of extra clothes, underwear and swimwear.
I always pack an extra set of clothes and underwear in my hand luggage and If I go to a warm country where the idea is that I should also swim, well then I actually pack at least one set of bikini or swimsuit also in my hand luggage and the rest in the suitcase. Even if your suitcase comes with you or not, it is good to have an extra set of clothes in case you spill on yourself, or something else unpredictable happens during the journey. It has happened that I have had to spend the night at airports every now and then and I have thanked myself for having a set of underwear with me and sometimes also an extra sweater or blouse to be able to change, which has been in my hand luggage 🙂 The rest of the clothes are in the suitcase.
5. Make-up and toiletries
Yes, it is perfectly possible to pack both make-up and toothpaste, deodorant and perfume in your hand luggage, as long as the contents are below 100ml and hold in a one-liter plastic bag you can take at airports and put all liquids in. I even have this in my purse, just in case as I mentioned above need to sleep over at airports (which has happened to me many times) then I am glad that I have a toothbrush and toothpaste with me in my handbag.
Do you usually do as me and think about what you pack in your suitcase and your hand luggage or did this article help you? 🙂
Happy Travels!
// Charlotte