In advertising collaboration with Bon Voy Bags. 
Best Staycation Toiletry Bag Comes From Bon Voy
When I have been on my staycations around in Sweden this summer, I have always had with me my staycation toiletry bag that comes from Bon Voy bags and is the perfect size for what I need for just an overnight stay or two.
I love being able to support Swedish entrepreneurs and Bon Voy is a Swedish company, founded by two sisters who came up with this brilliant idea for us who travel a lot and use a toiletry bag on every trip that easily gets dirty after a while. They have really managed to find a product that is both stylish and functionally and is also unisex which is absolutely fantastic!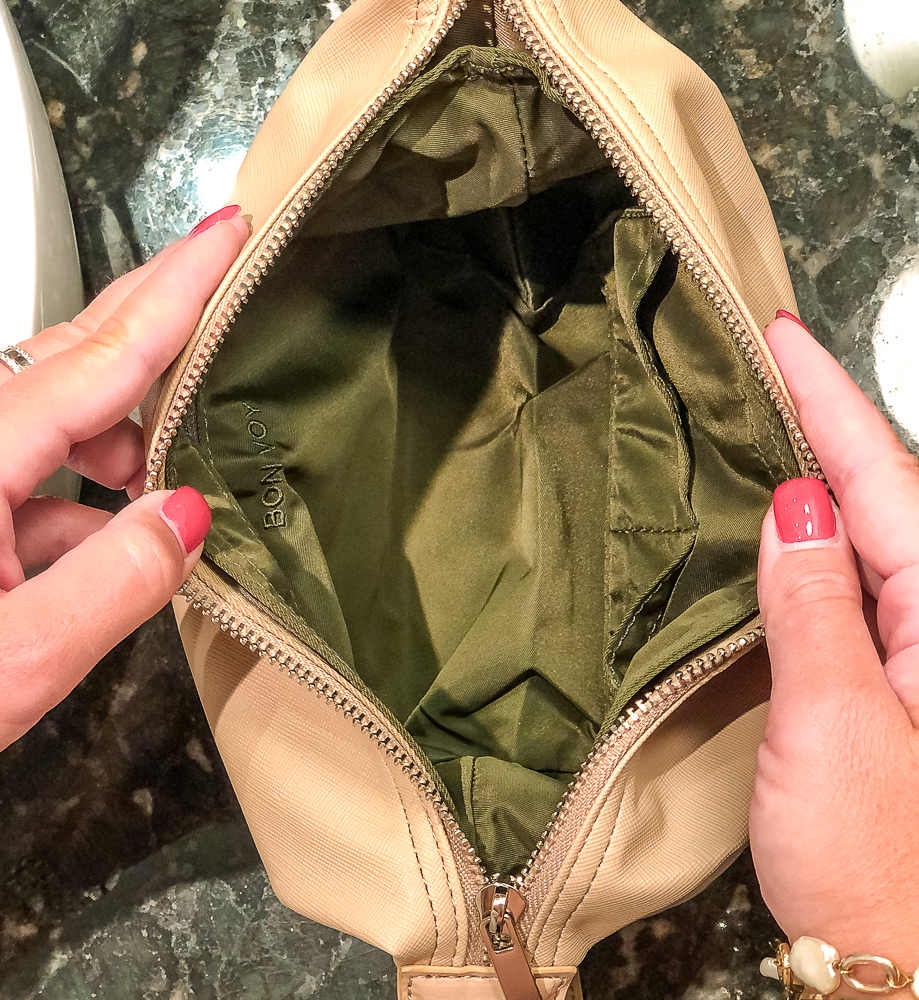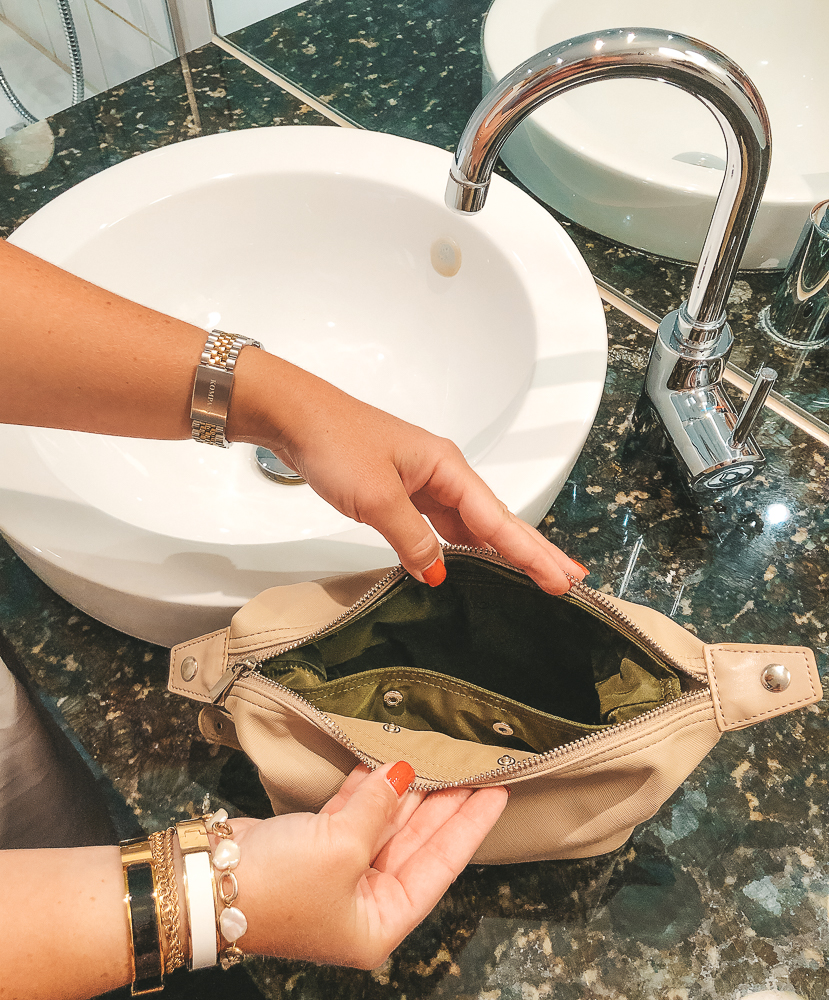 Bon Voy toiletry bag
So what is so special with this toiletry bag apart from other? Well, you can take out the inner part of the toiletry bag and wash it as it easily gets dirty, at least when I have makeup or toothpaste in it. My makeup brushes have a tendency to discolour and therefore it doesn't matter that they lie in this toiletry bag from Bon Voy as I know I can take out the lining and wash it at 40 degrees, so smart!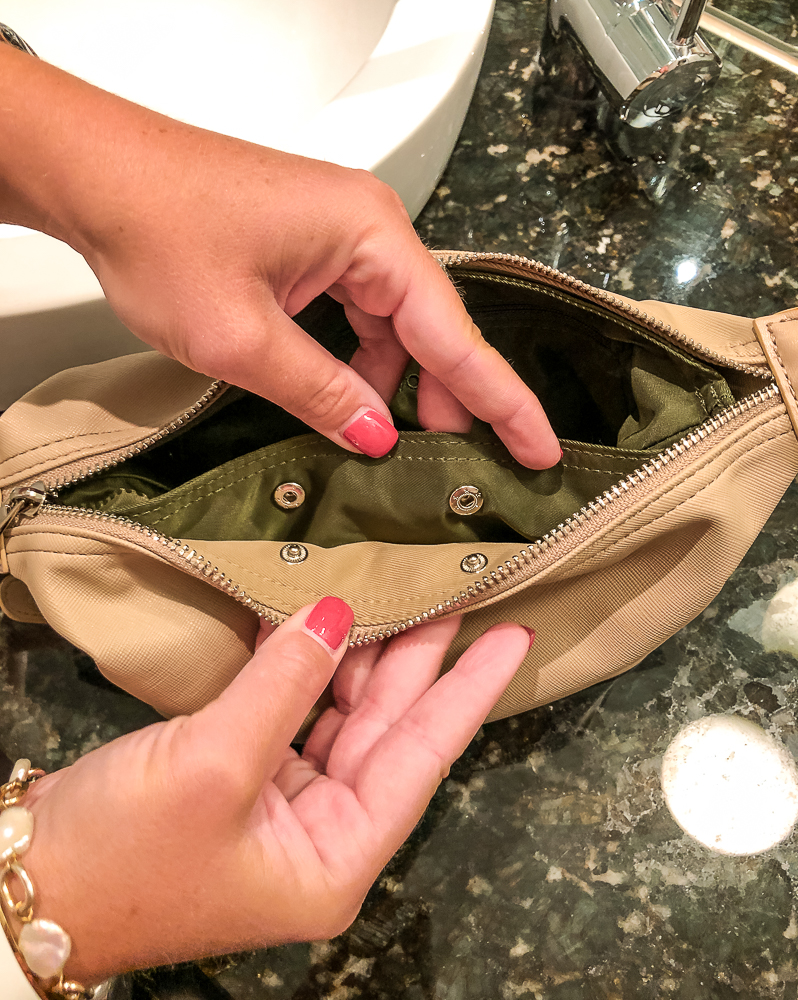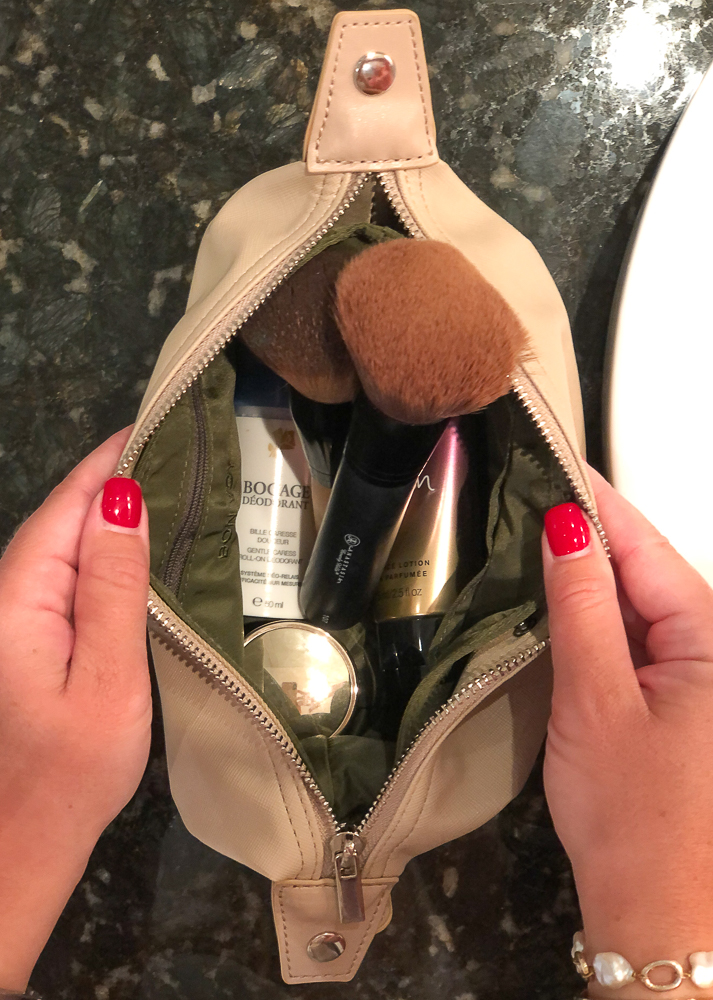 Luxury toiletry bag
In addition, you get the toiletry bag in a nice bag that comes with that you can use for other things. I use it for example and put underwear in when I travel, which is a perfect size for it! But you can also use it as a shoe bag if you don't want it for your toiletry bag. It felt really luxurious when I opened the package and saw that the toiletry bag was wrapped in a nice matching bag!
3 sizes and several colors
Bon Voy bags have three sizes of their toiletry bags:
Staycation Cosmetic bag small (the one I have)
The clever thing about this toiletry bag is that regardless of size, you can tailor your own toiletry bag to different colors. You can either have the same color on the bag itself as the inner lining or vary with one color on the inner lining and a different color on the bag itself.
Bon Voy Bags
There are three colors to choose from on the toilet bag itself and it is Brown, Black or light beige while the lining has several colors to choose from. I have my staycation toiletry bag in light beige and the lining in green because I think it was a really nice combination! In addition, they are made of 100% vegan material!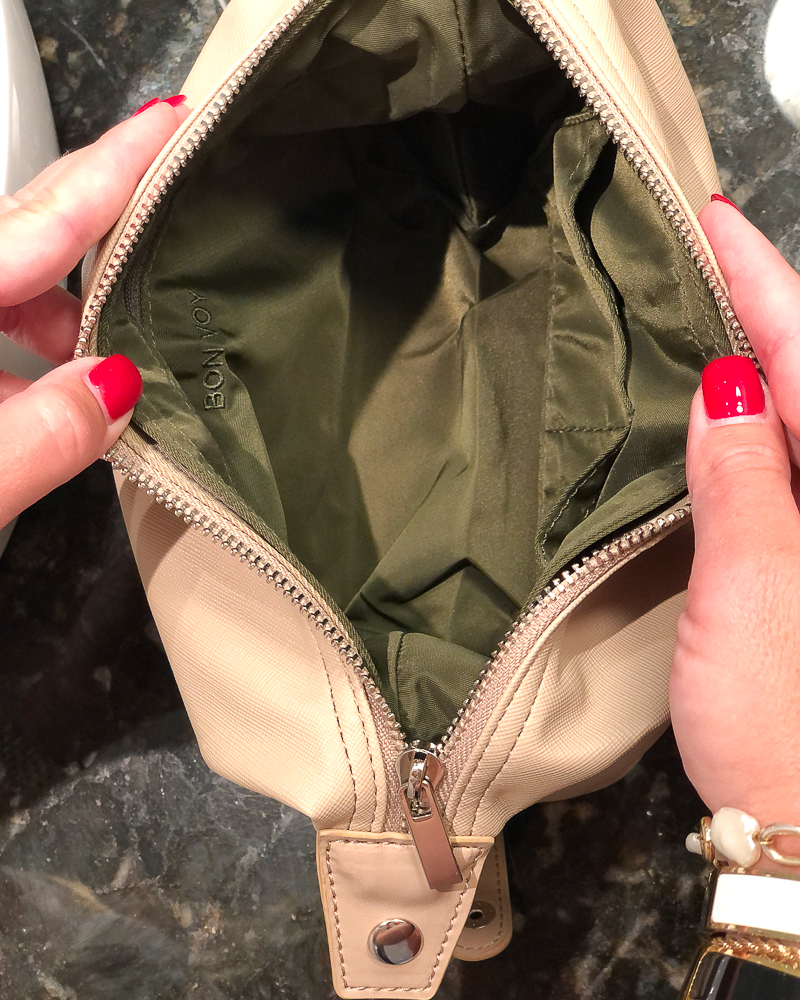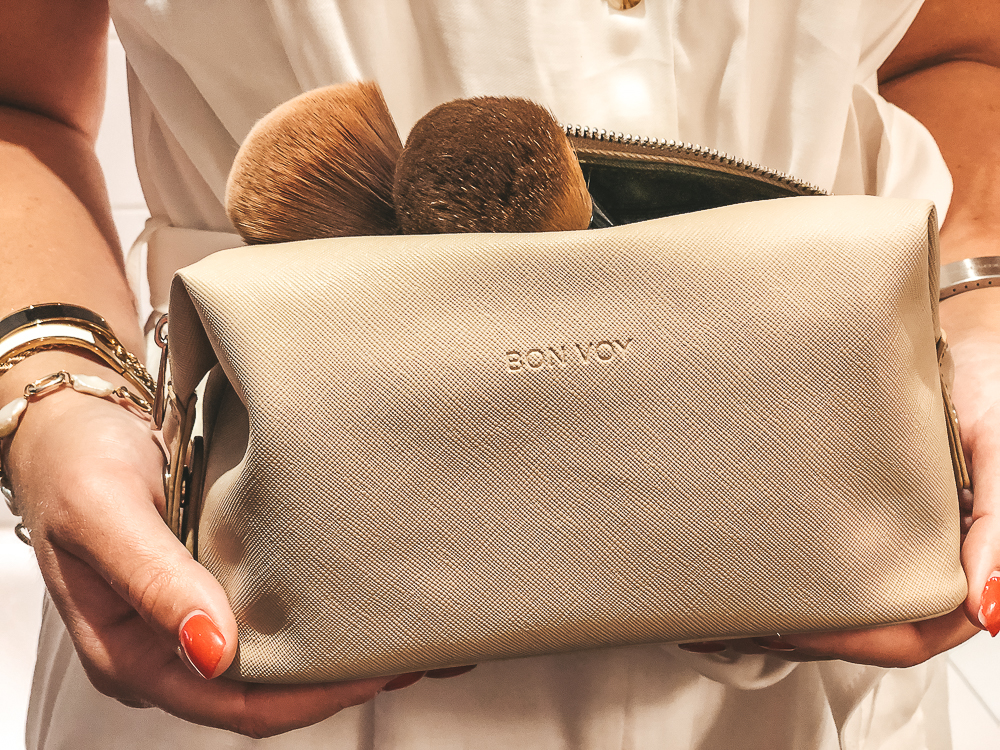 This is really a new way to use your toiletry bag, something I really like that travels a lot!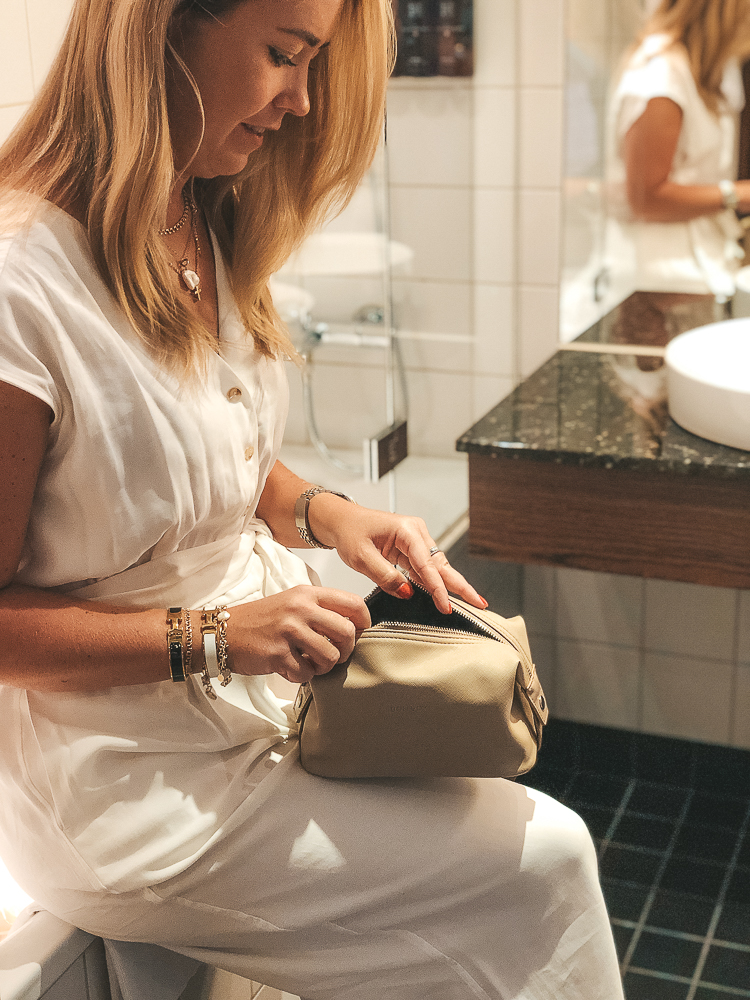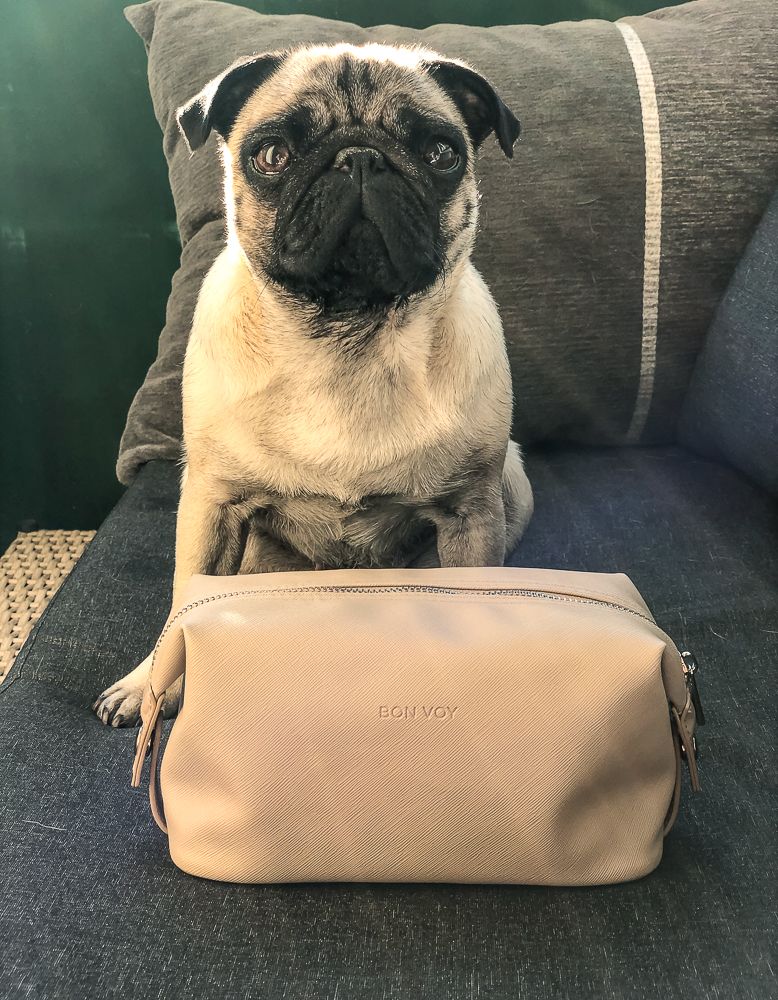 Happy Travels!
// Charlotte