Visit Batu Caves in Kuala Lumpur
If you want to be a little culture in Kuala Lumpur, you should definitely visit the Batu caves. It takes about 30 minutes by train to Selangor, were this caves is 13 kilometers north of Kuala Lumpur city. I recommend going in the morning when everything takes a little time. Note that the train only goes 2 times per hour and it is full of tourists who thinks the same thing as you.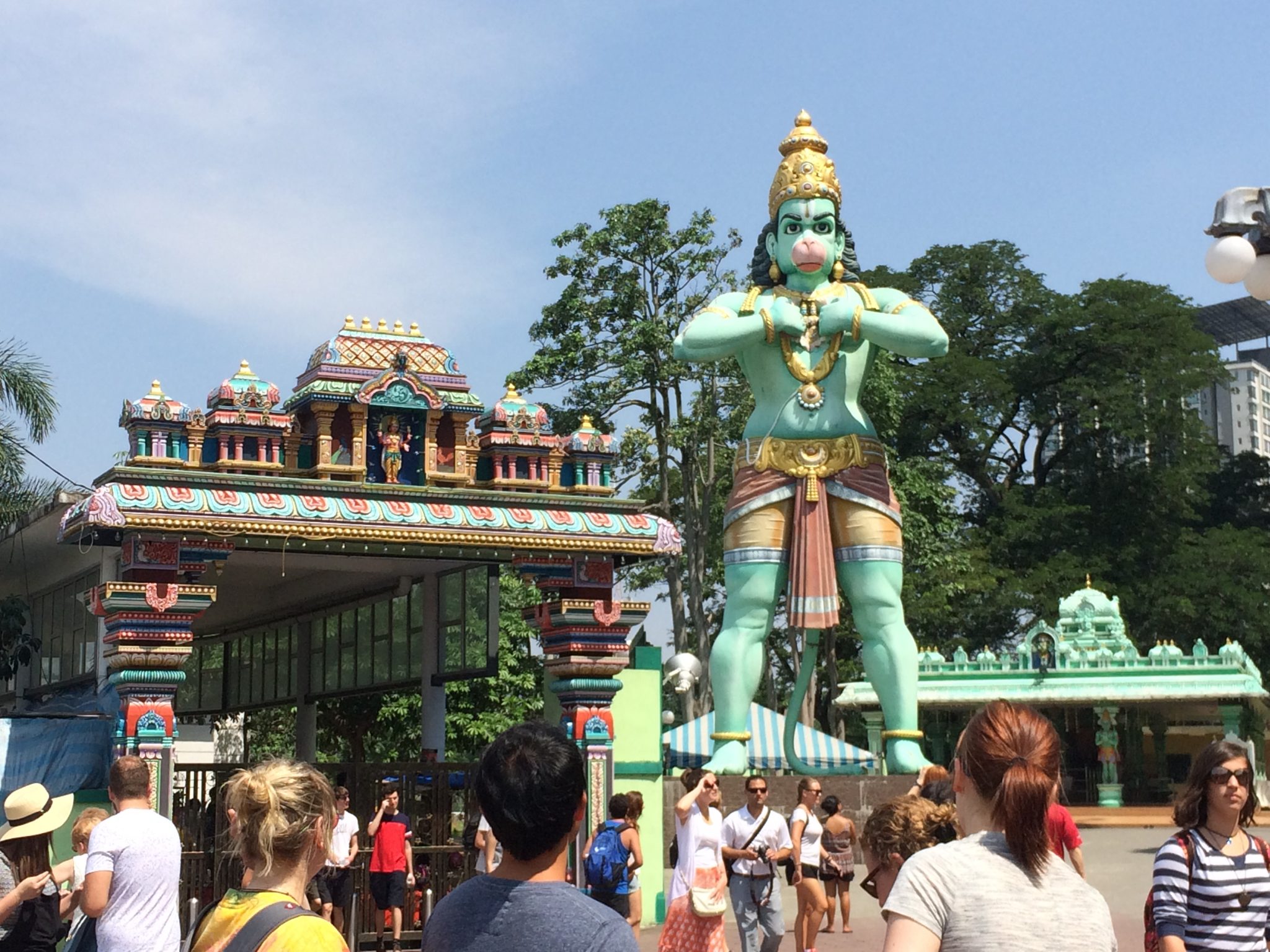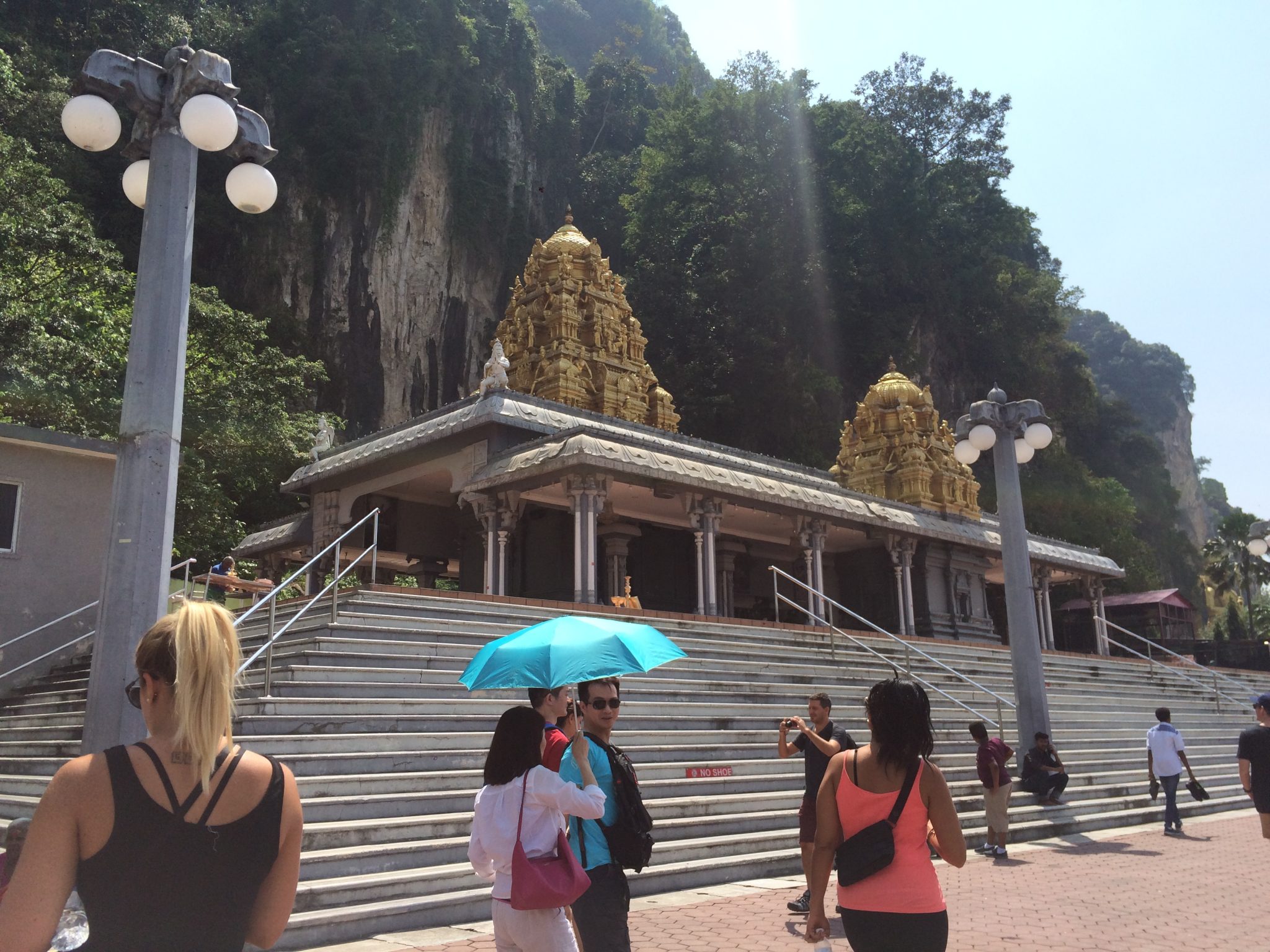 This temple and buddha will be the first things you see when you getting off the train.
BATU CAVES!!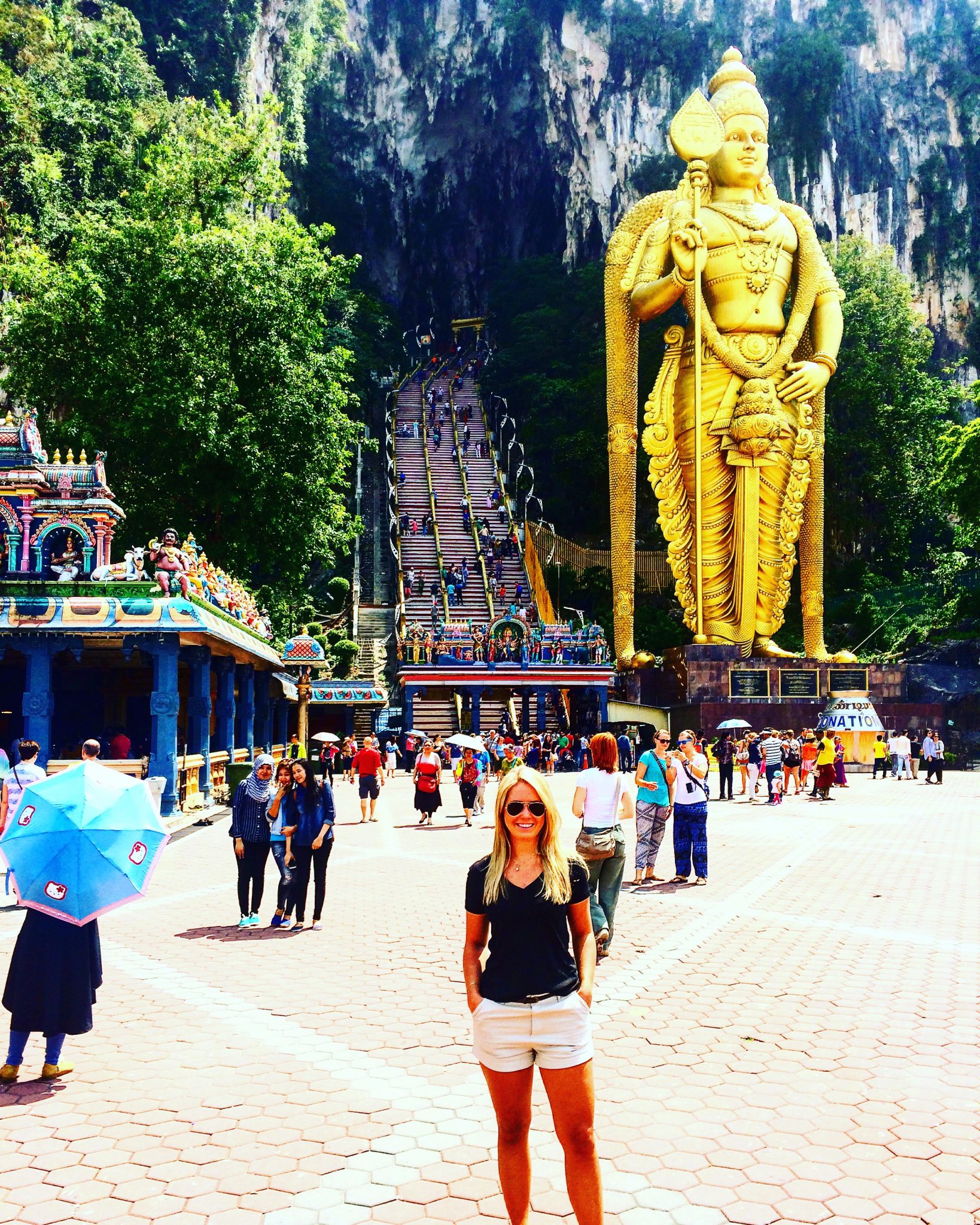 Limestone caves is a Hindu temple. A nearly 43 meter high statue of the Hindu deity, Lord Murugan can you see in the background. It is hard to miss;-)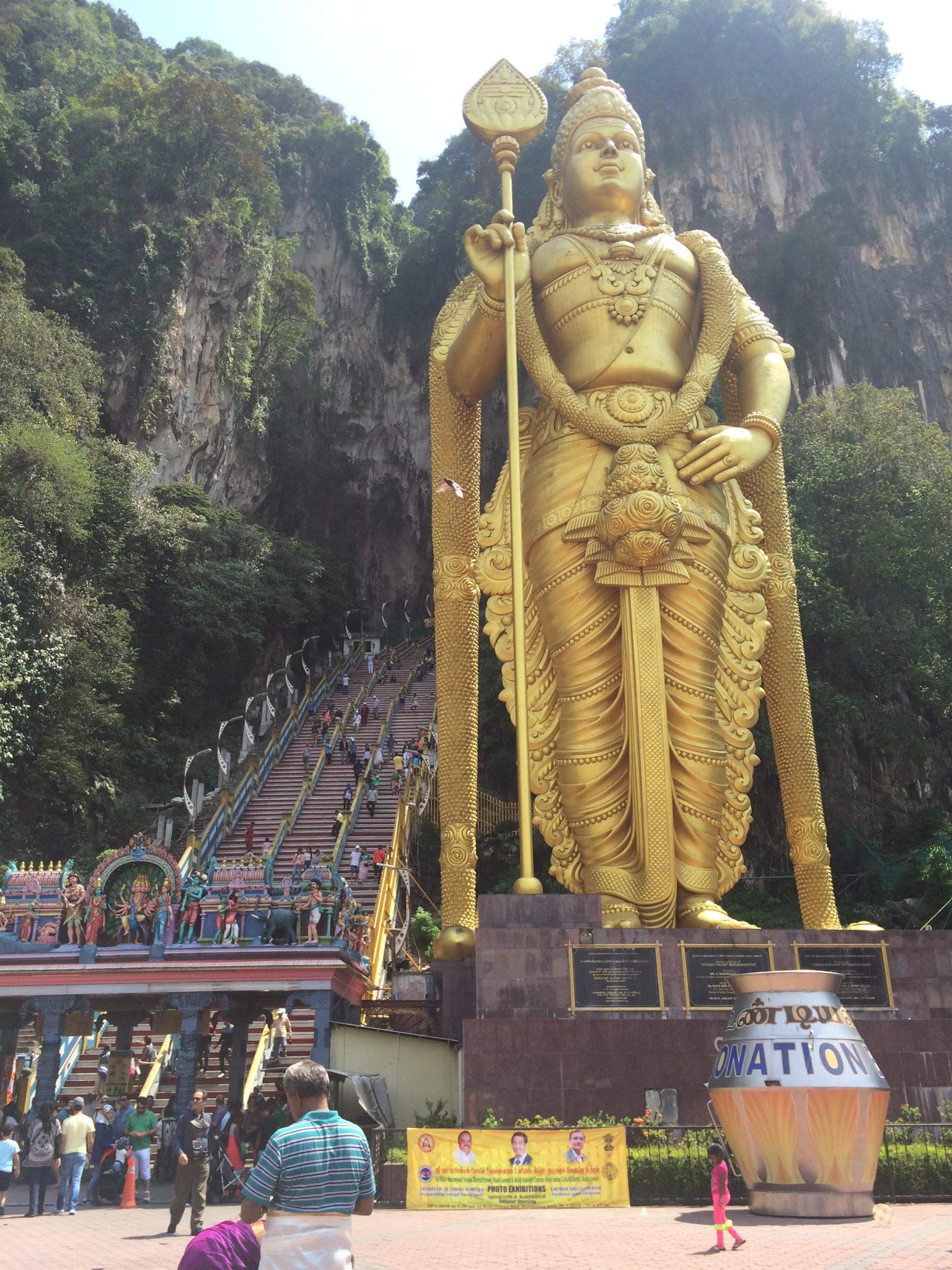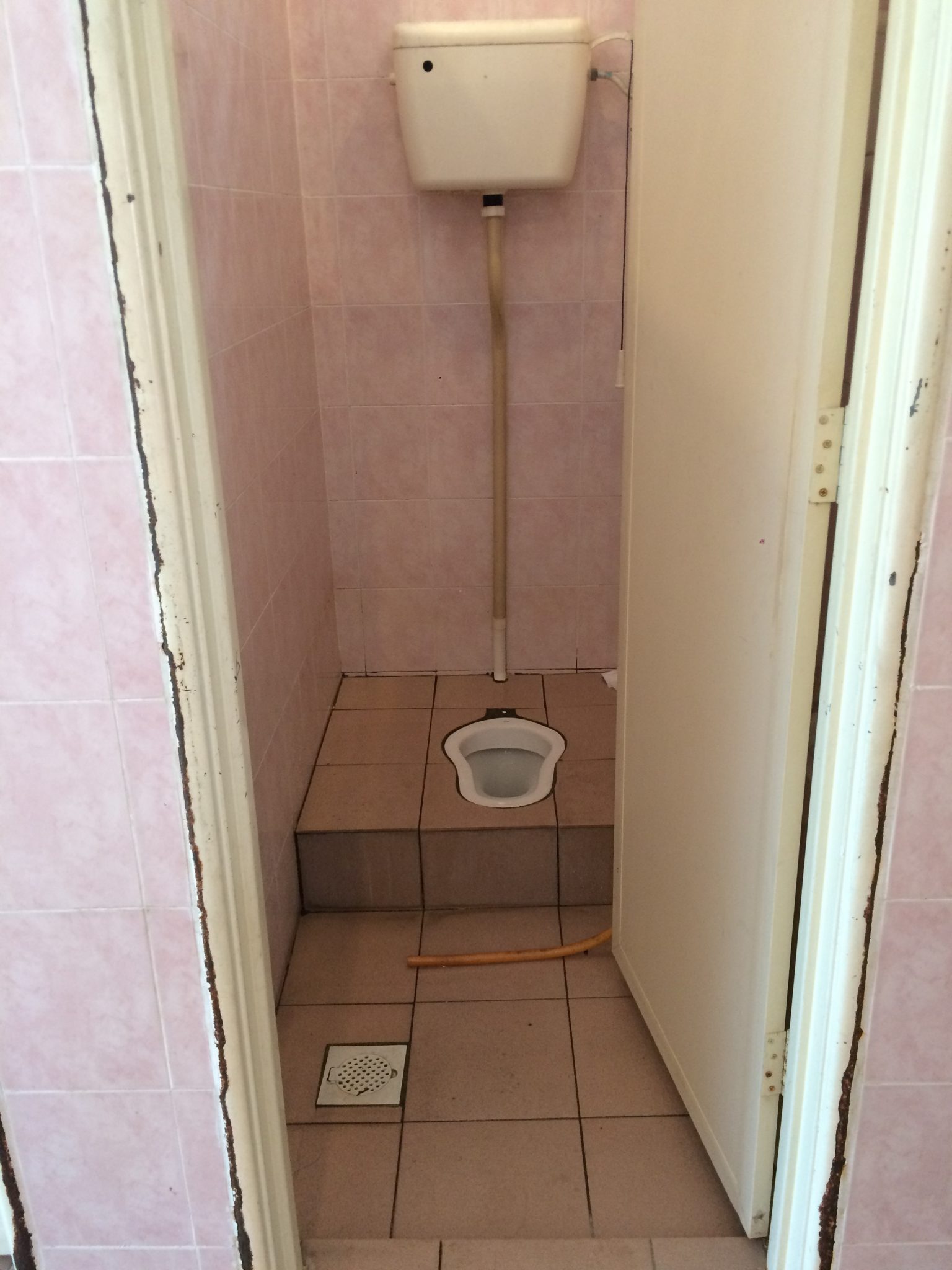 My tips!
Go to the bathroom before you arrive here if you are as picky as I am. I have seen fresher if I say so! If you are not sensitive to how the bathroom looks, atleast now you know what to expect.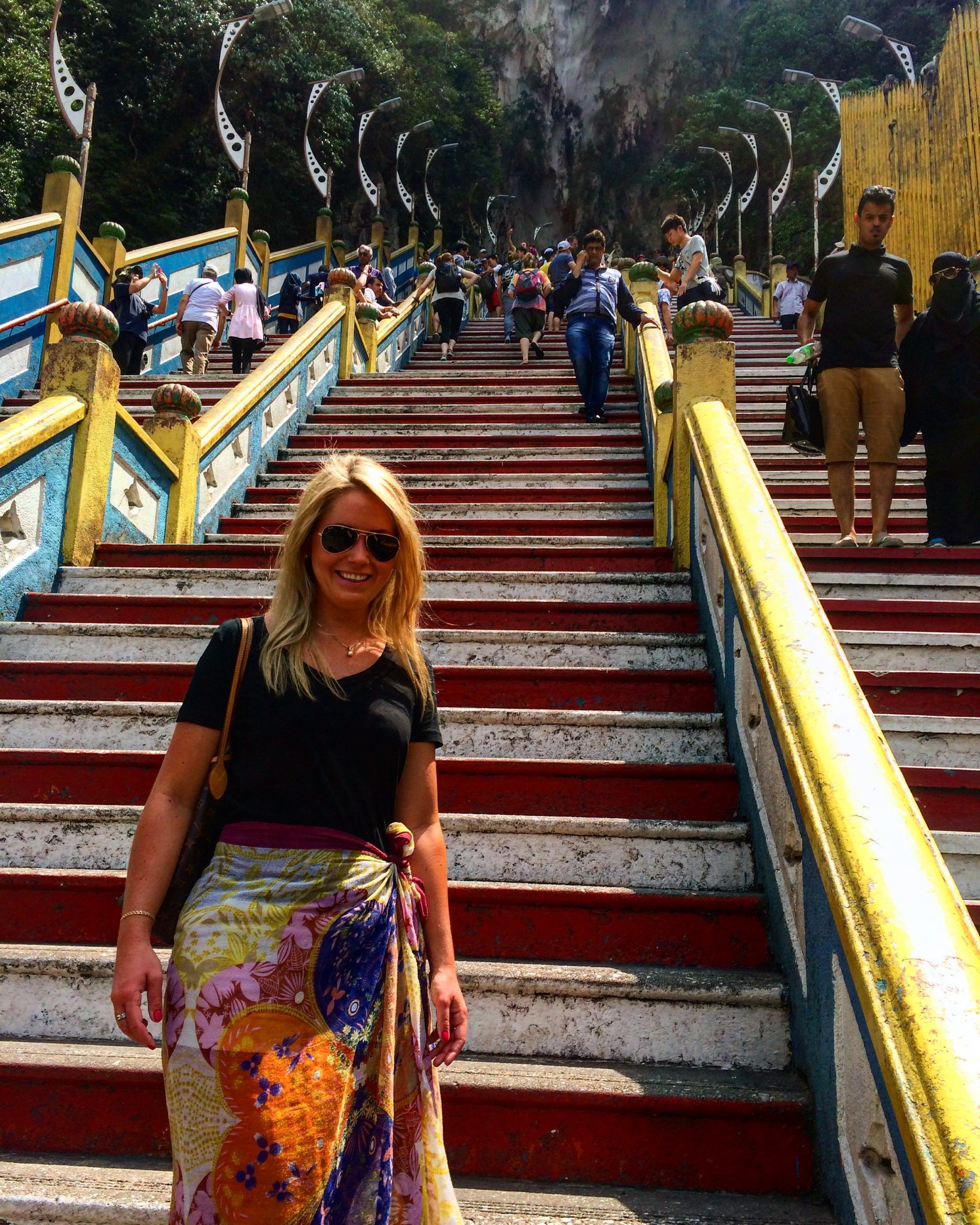 There are 272 steps to get up to the caves! That is sweaty! Note that if you're a girl / woman you need to cover your legs when you visit the temple here. It is available to rent a shawl for some money, which you get back when you return the shawl. I promise, you will not go in tight jeans in this heat. That is a good service, isn't?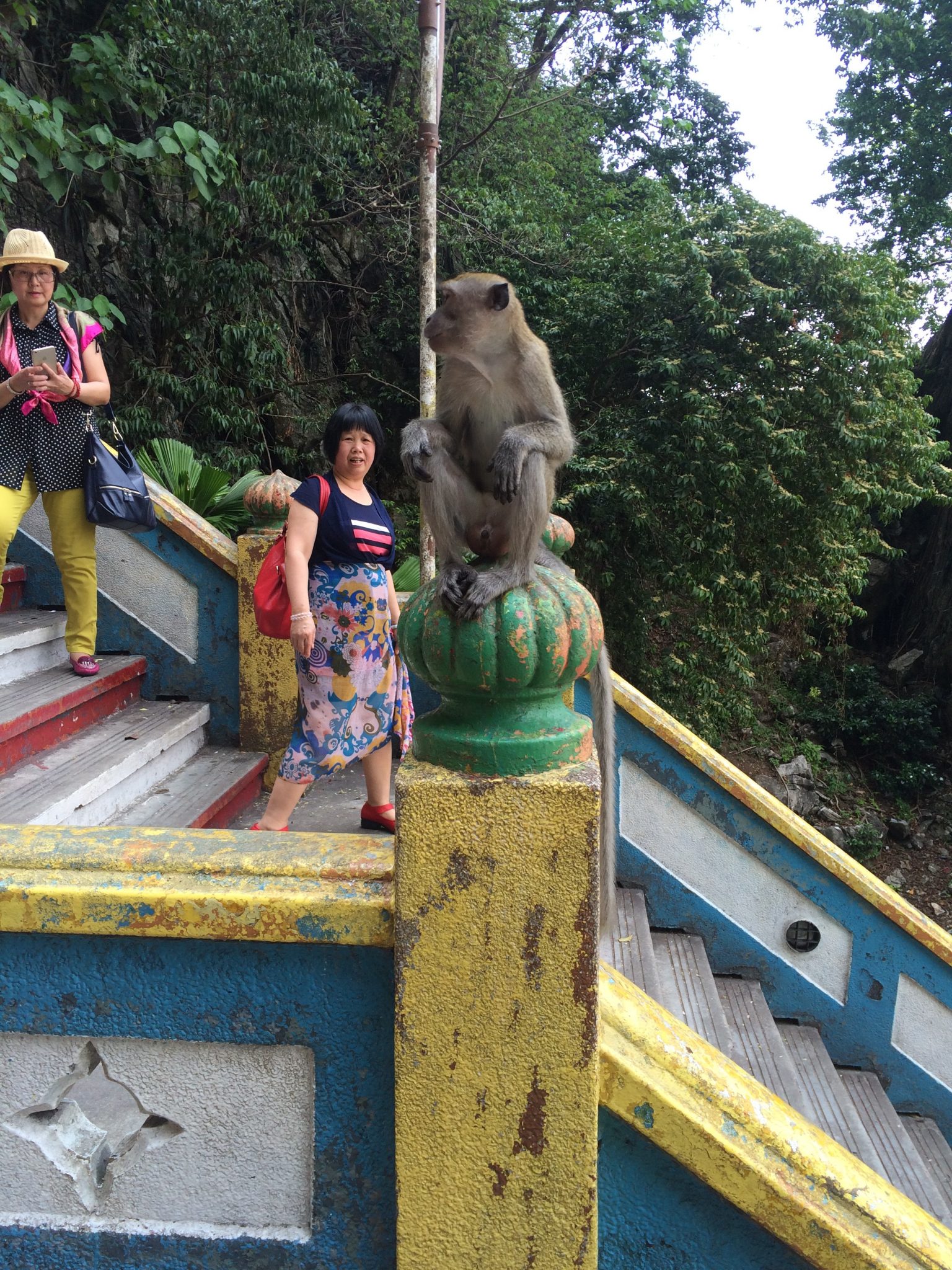 Many people warned me about the monkeys who are here. You should be careful with your bag, food, fruit, watches and wallets. But I did not feel at all that the monkeys were annoying and jumped on you. It's clear, if you feed them, they as a group will attack you but otherwise they make you no trouble at all. Could be that they have had problems in the past but it is much better now.
The view from the top!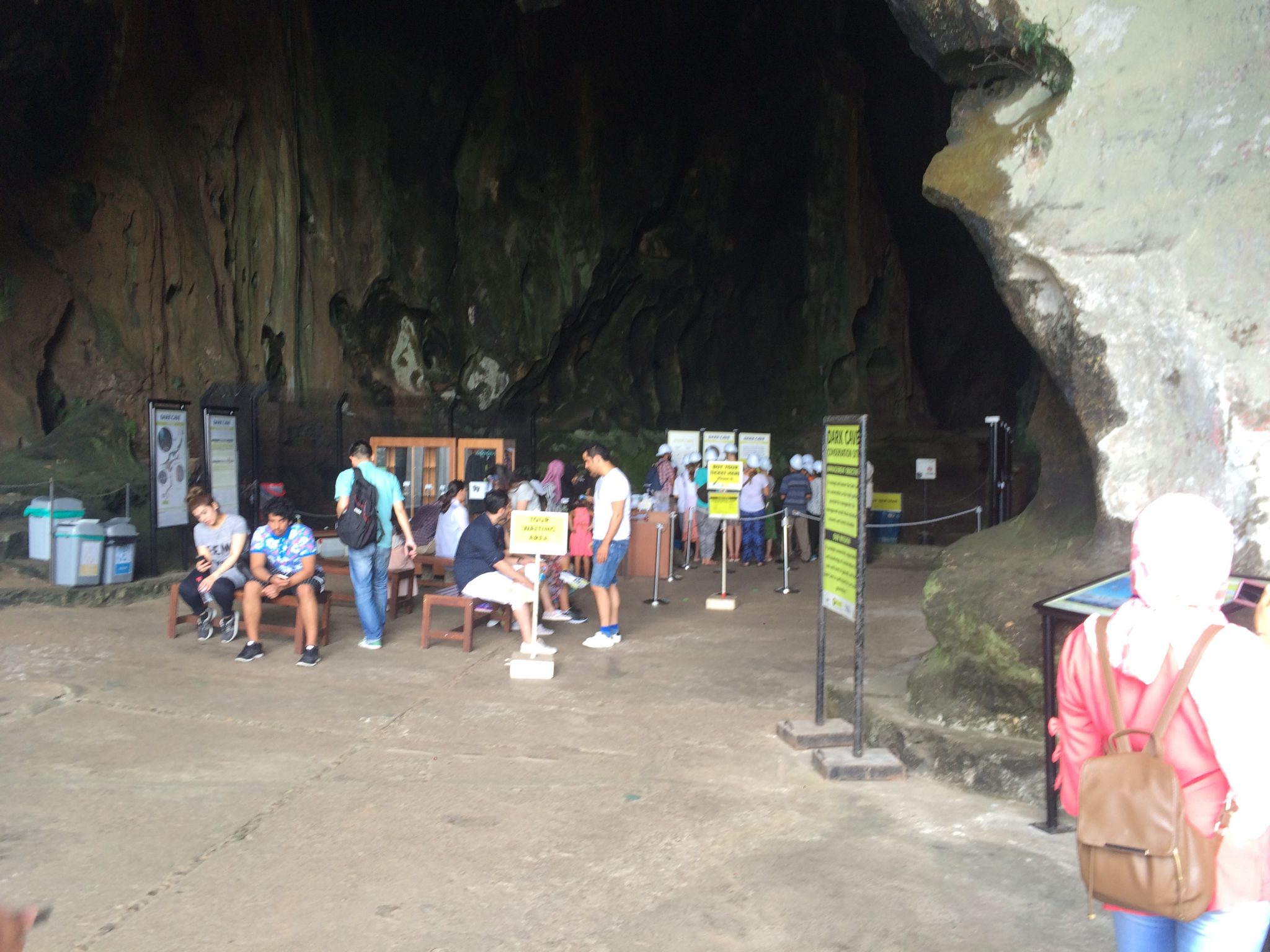 If you want you can get a guided tour inside the caves. Takes about 1 hour. I declined but can be a cool experience if you think it would be interesting.
What an awesome experience! The hour flies when you're having fun 🙂
Have you ever been here, what did you think about the Batu Caves?
Happy Travels!
// Charlotte