My Flight With SAS Boeing 737-800
This time in flying the Boeing 737-800 of the SAS fleet. Earlier this week it was time for me to travel again and I'm not complaining! 🙂 This time with my job for a client meeting in Malmö over the day. I'm really excited! Then you may ask .. which one I look forward to? The flight or customer visit 😉 Both of course!
Are you flying? Don´t forget to read my packing tips! Don't you know what is most important to bring with you on your trip? I have listed "20 most important things you need"!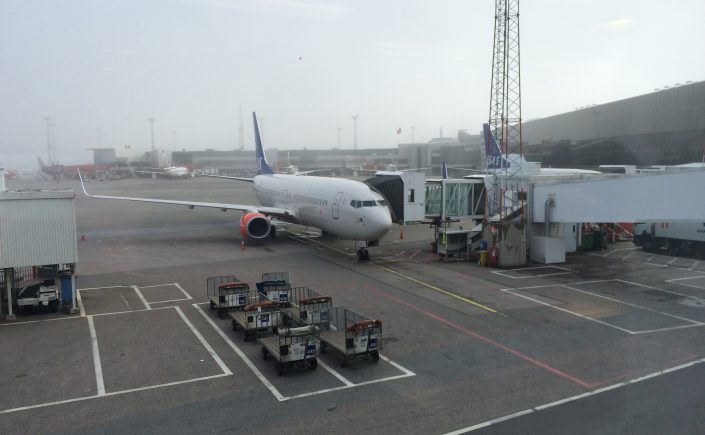 I boarded SAS Boeing 737-800
This aircraft has three seats on each side of the aisle. The seats are then divided by 3-3, which was pretty good today as it wasn't full flight and the seat next to me was empty.
SAS Boeing 737-800 have their exits on row 15 and row 16 of the cabin. Row 15 have seats 3 on each side and row 16 has 2 seats on each side. Good to know if you want more leg room. Then you should sit on row 17 A or F! However, important to keep in mind is that you can not fall down the back of your chair if you are seated on row 14,15 or 16 because of the emergency exits.
Check out more Boeing airplanes here.
Happy Travels!
// Charlotte