In collaboration with Nordic TB and Hamburg Tourism for Christmas markets. 
Christmas Markets in Hamburg
This weekend was first of Advent and I got the honor to spend it in Hamburg, which is located in northern Germany, to explore several Christmas markets. Germany is the right country for exploring really good Christmas markets and I understand why so many people is coming to Hamburg to experience it. The Germans know how to do it!
Hamburg's Christmas markets offer something for everyone, both traditional, modern and alternative Christmas markets as I never seen before. It´s nice to see that there is so many different kind of Christmas markets nowadays. Of course I also tried the german mulled wine also known as glühwein.

1. The Christmas Market Santa Pauli
Hamburg has 16 different Christmas markets in total and I visited a lot of them.
The first Christmas market I visited is called Santa Pauli and this is Hamburgs only Christmas market for "adults only". In other words, children are not welcome here due to it´s not a Christmas market for children. I would say that it is a special and alternative Christmas market with loud music, crowded, different small shops that offering everything from sexy lingerie to chocolate bars shaped of penises. If you stay long enough, you will also explore strippers appearing on the stage. Above all, this is a Christmas market for those who are in the party mood! But well, Santa Pauli Christmas market is located on the Reeperbahn 🙂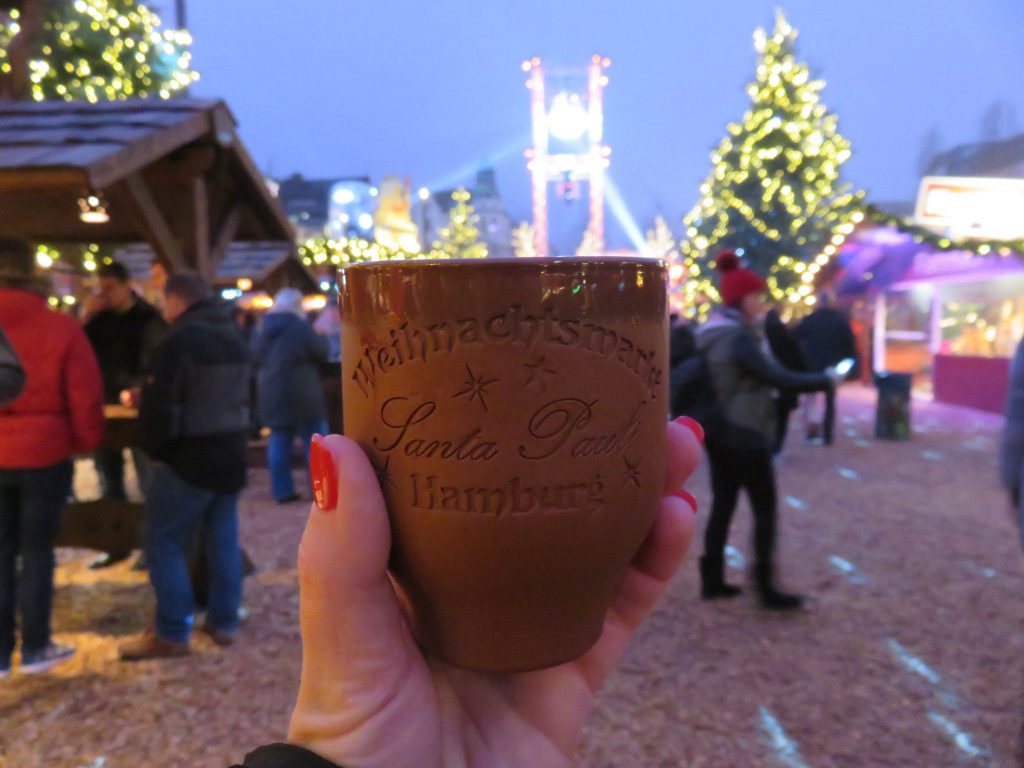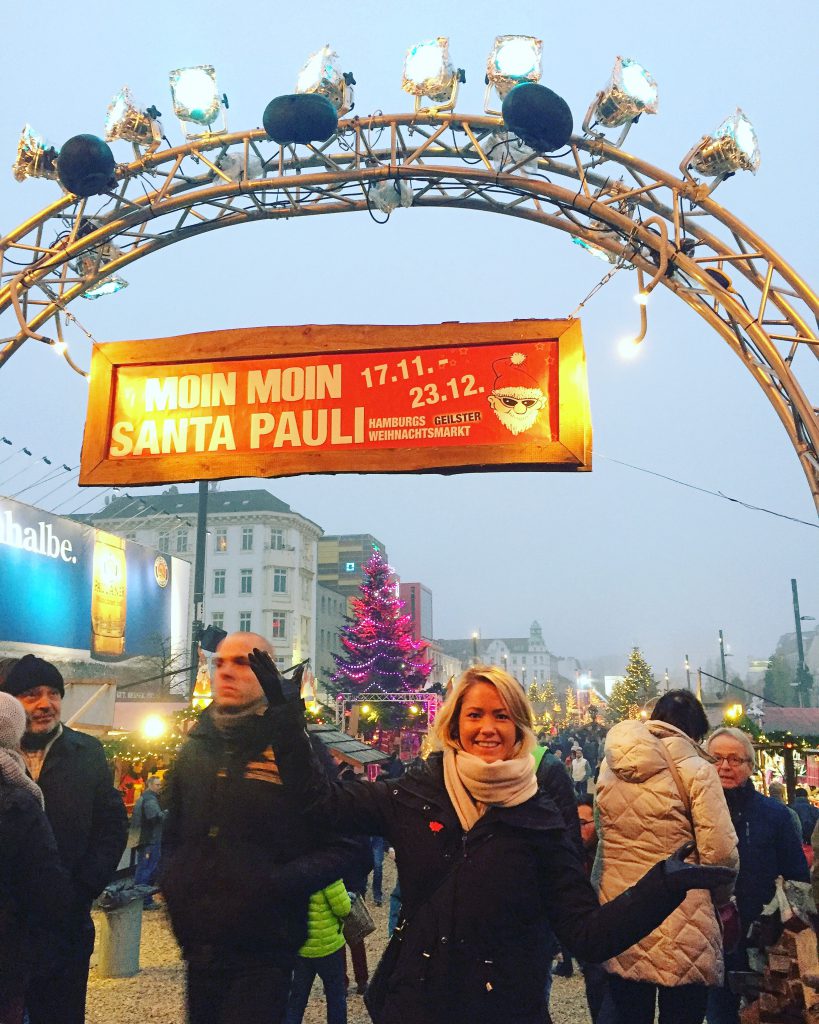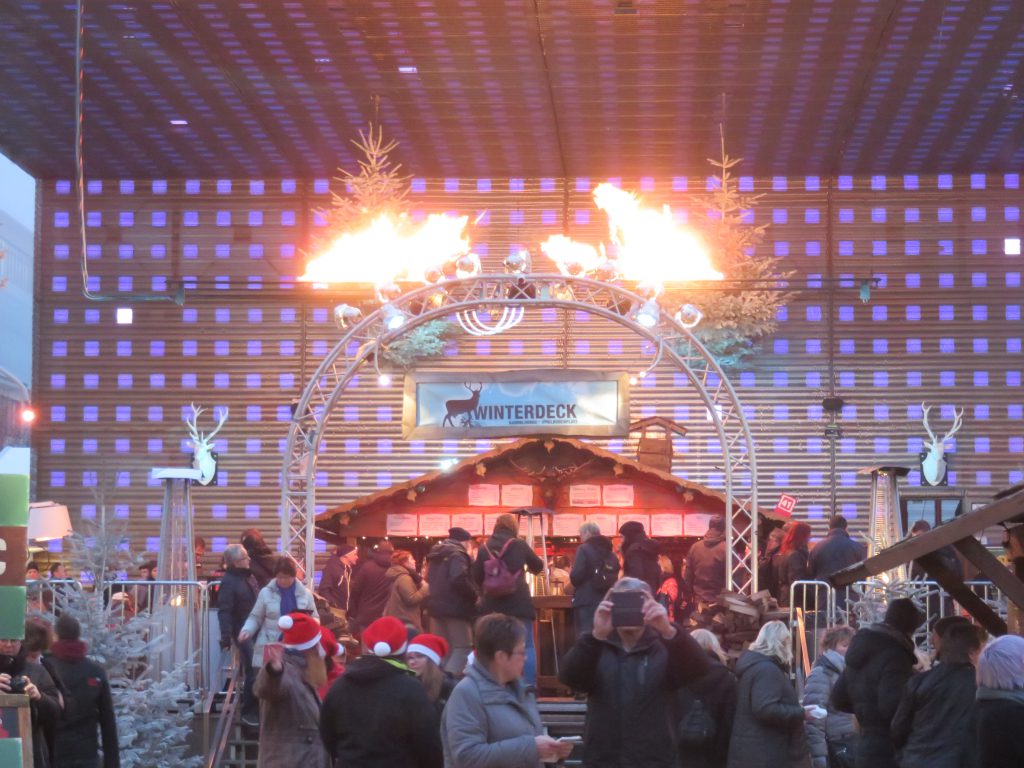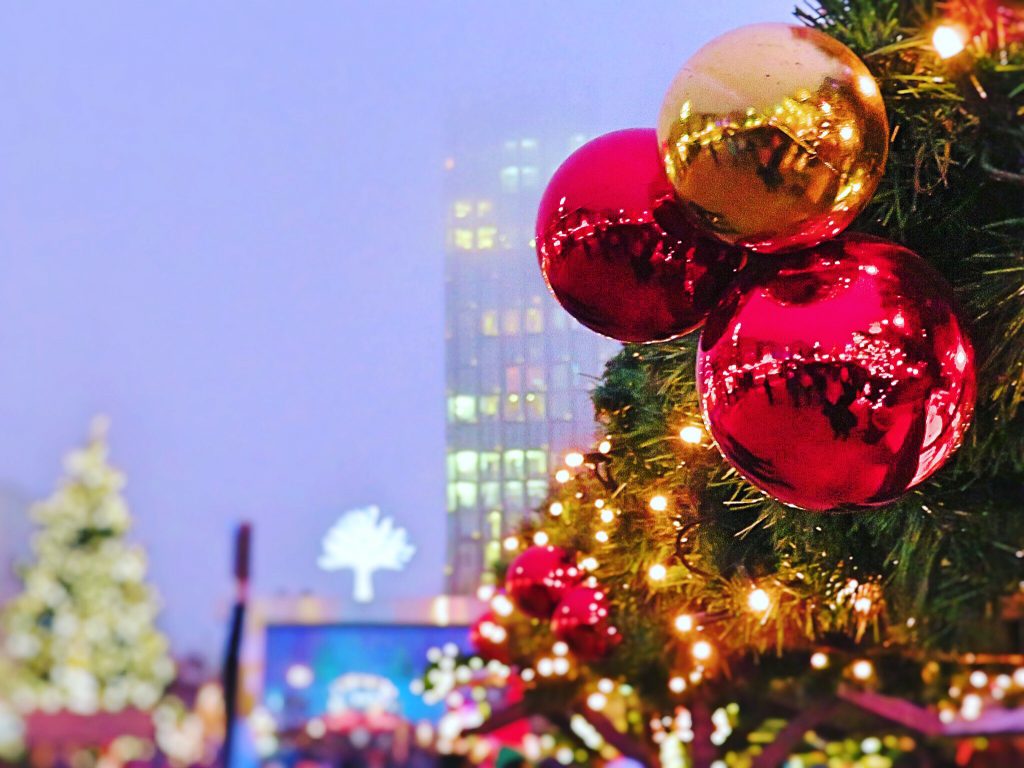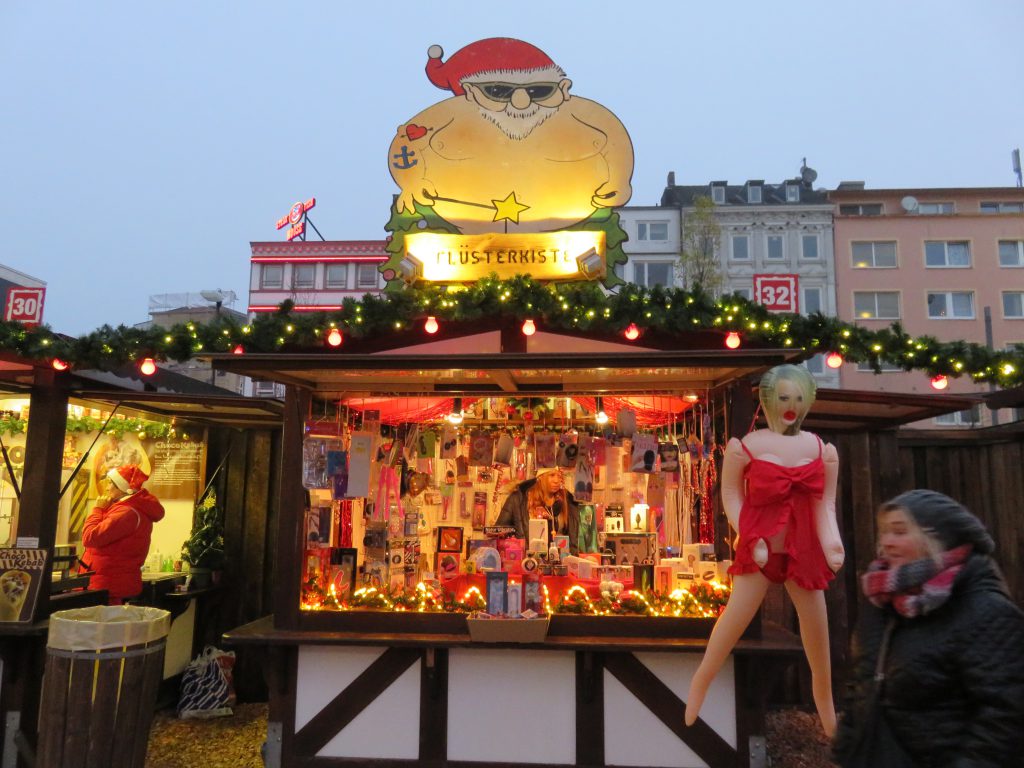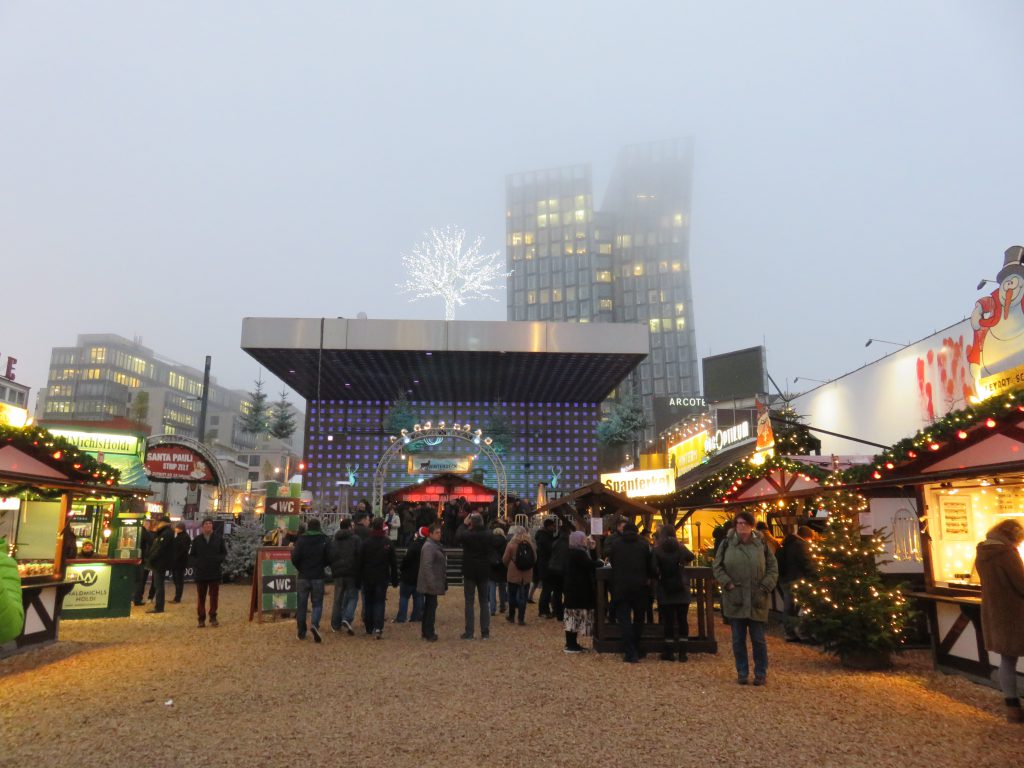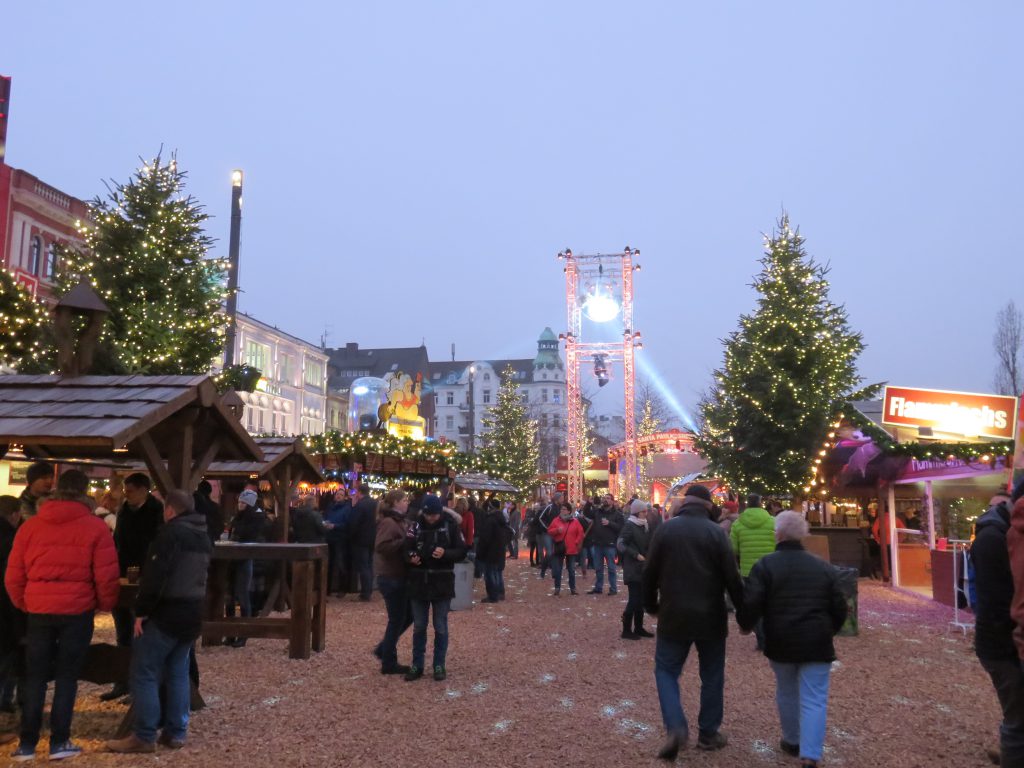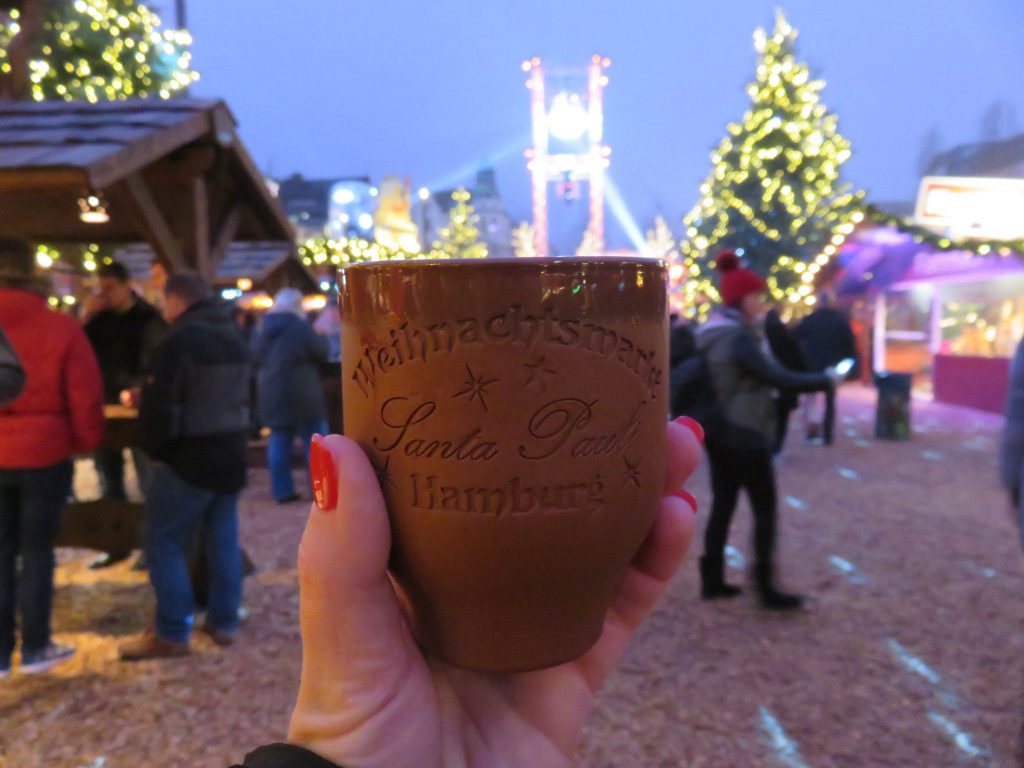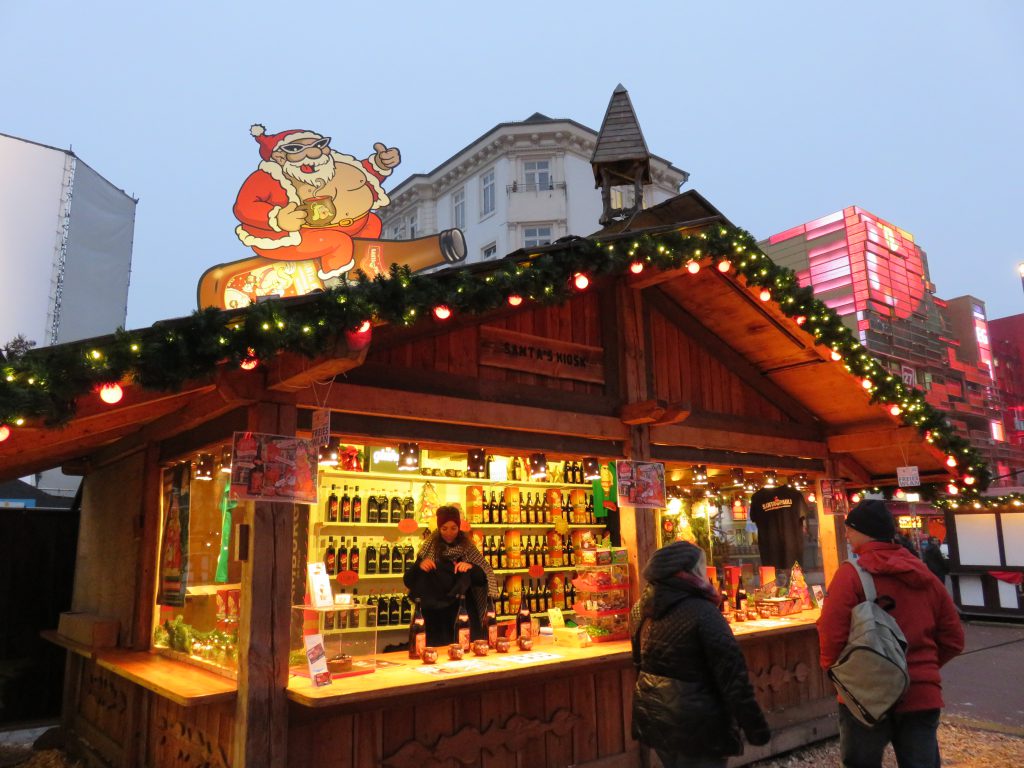 Santa Pauli Christmas market is open from 17 november to 23 december 2016:
mon- wed 16-23 pm
thur 16- midnight pm
fri-sat 13-01 pm
sun 13-23 pm
2. Christmas Market Rathausmarkt at Town Hall
Personally, this was my favorite Christmas market of them all. I liked the atmosphere, lighting and booths. This Christmas market is very cozy and more "calm" in comparison with the Santa Pauli Christmas market. Everyone is welcome here, all ages and there are lots of paths that are filled with various booths, everything from cheeses, sausages and ham to novelties, well, they got everything here that should be on a Christmas market! This Christmas market is very big with 80 pcs sheds and fills the square in front of Town Hall. What's also great about this Christmas market is that it is adapted for children with rides and other fun stuff for kids!
When I visited this Christmas market I really got christmas feelings and are now longing for Christmas. This is a very cozy Christmas market! However, I recommend going here when darkness settles and all the Christmas lights are lighted, then it is really beautiful!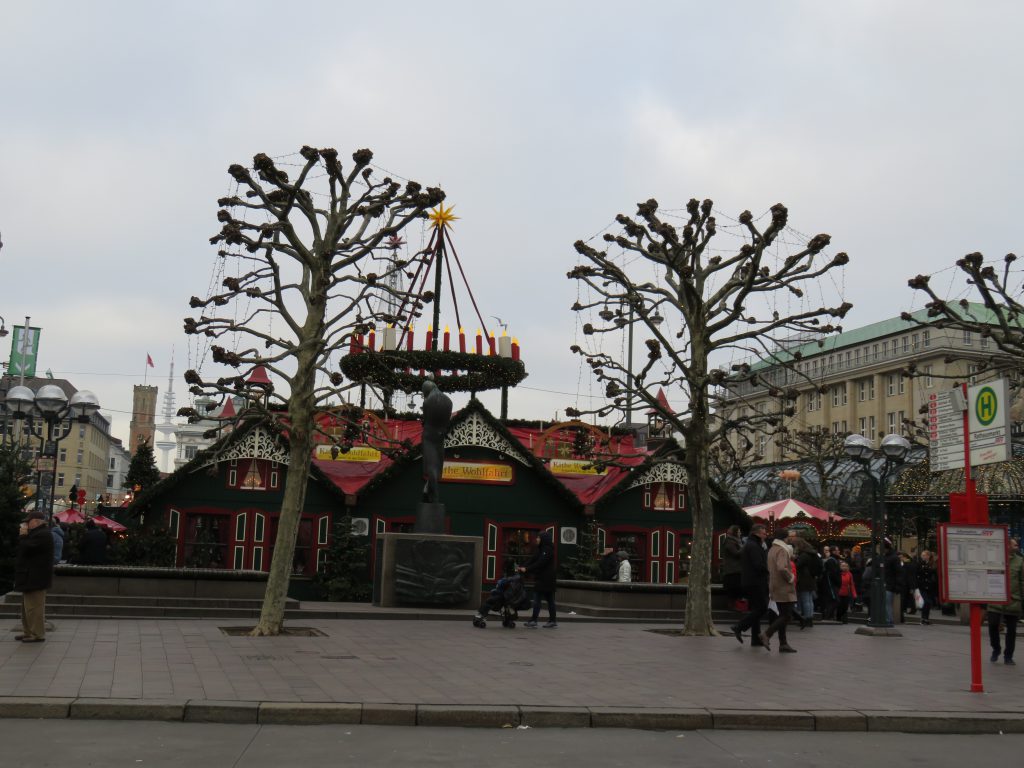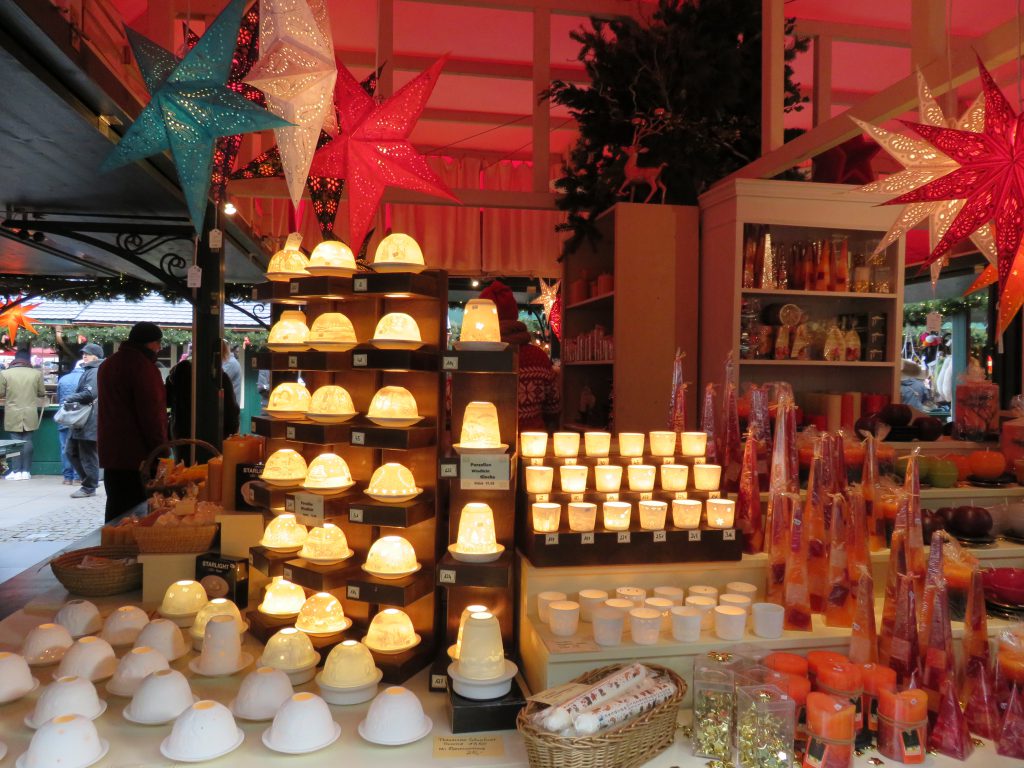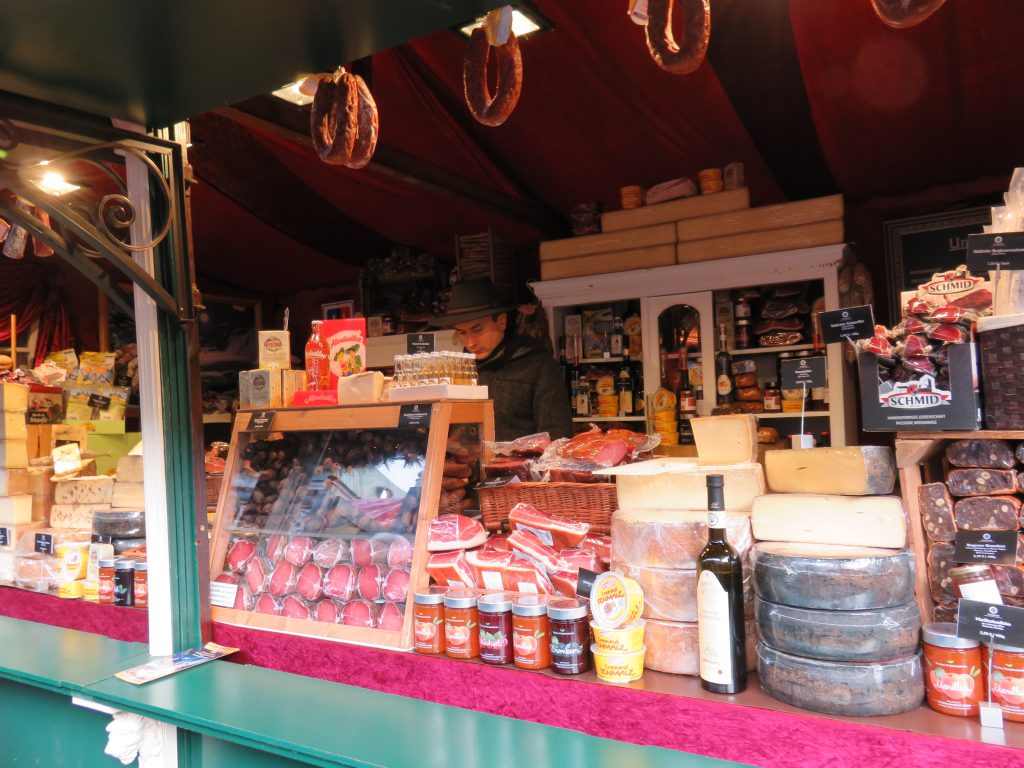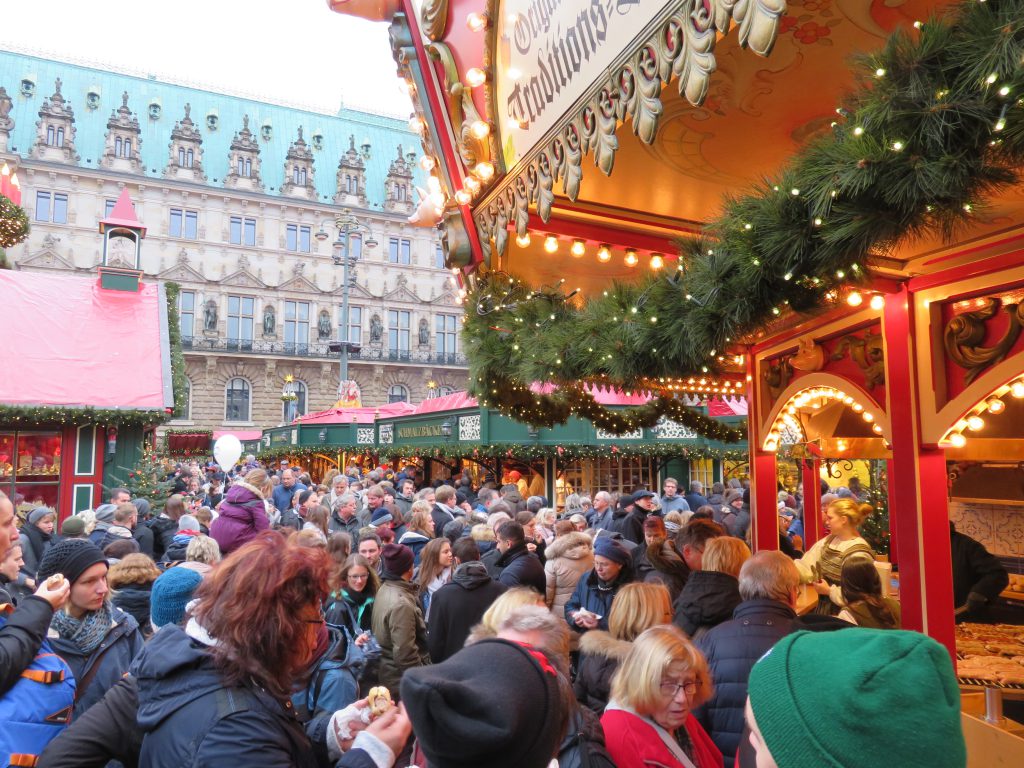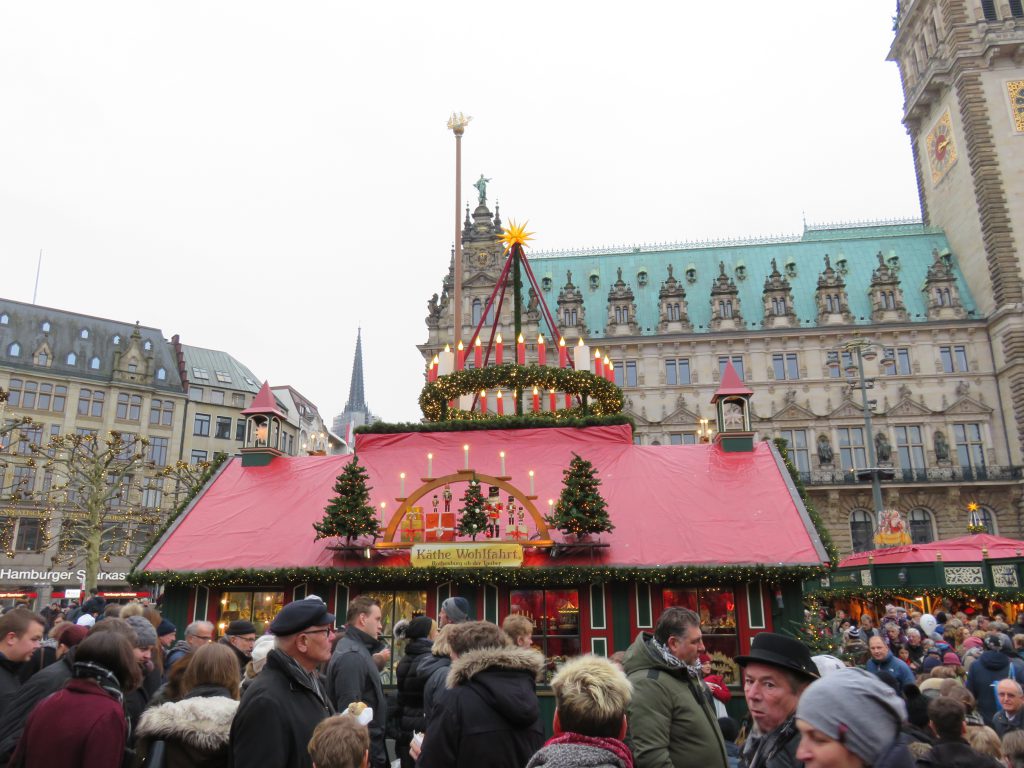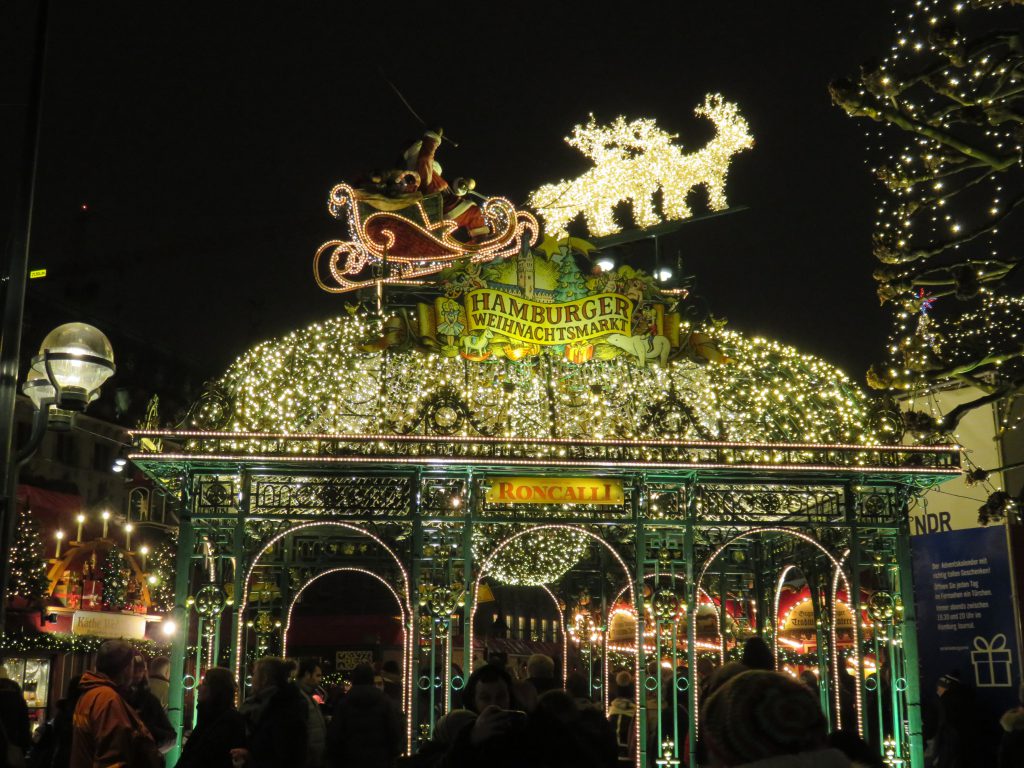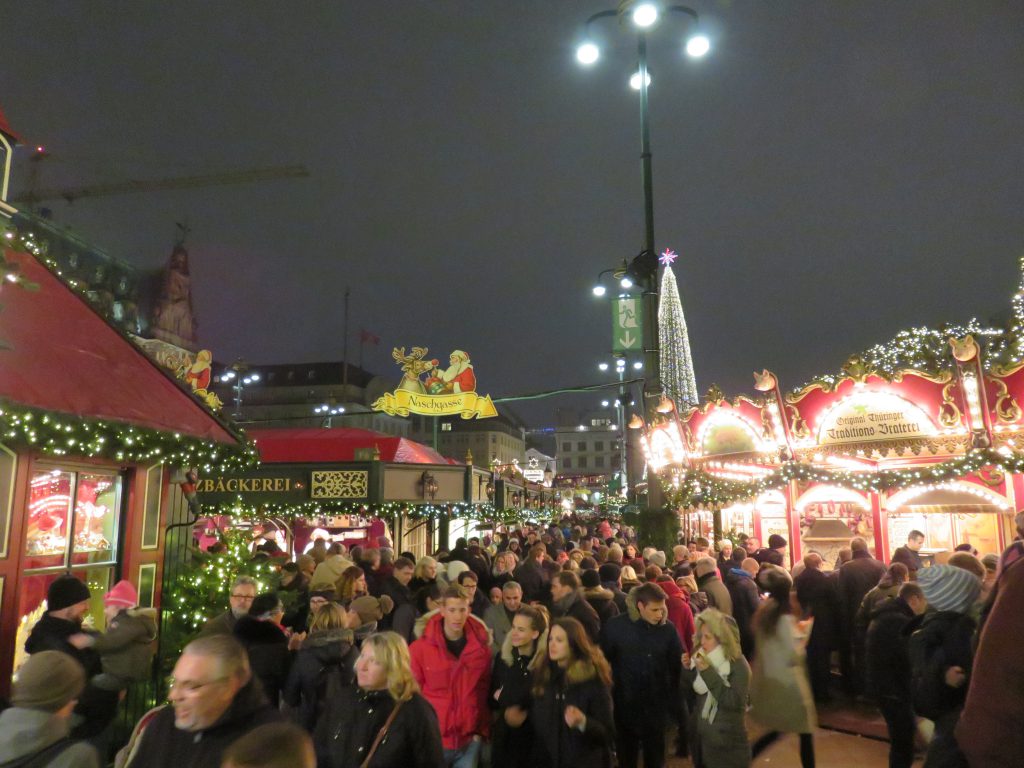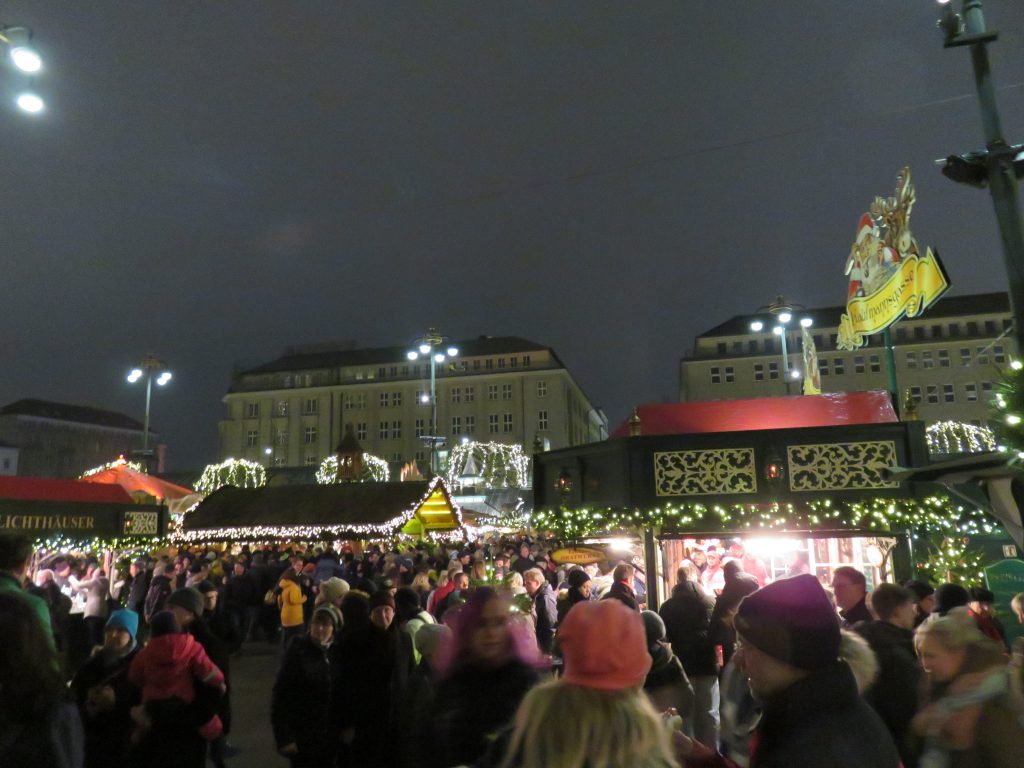 Rathausmarkt Christmas market is open from 17 november to 23 december 2016:
mon- thur 11- 21 pm
fri-sat 11- 22 pm
sun 13- 23 pm
3. The White Magic Christmas Market at Jungfernstieg
This is the most enlightened and finest Christmas market I've seen. Not nearly as big as the other Christmas markets I've visited but the finest of them all. It is also called "White Magic" Christmas market and is just a street away from Town Hall and the Christmas market there. You can actually see the Christmas markets from each other, so close is it! You recognize this Christmas market due to that all booths are white and the roofs of the sheds are also white so you can see the Christmas market on a distance.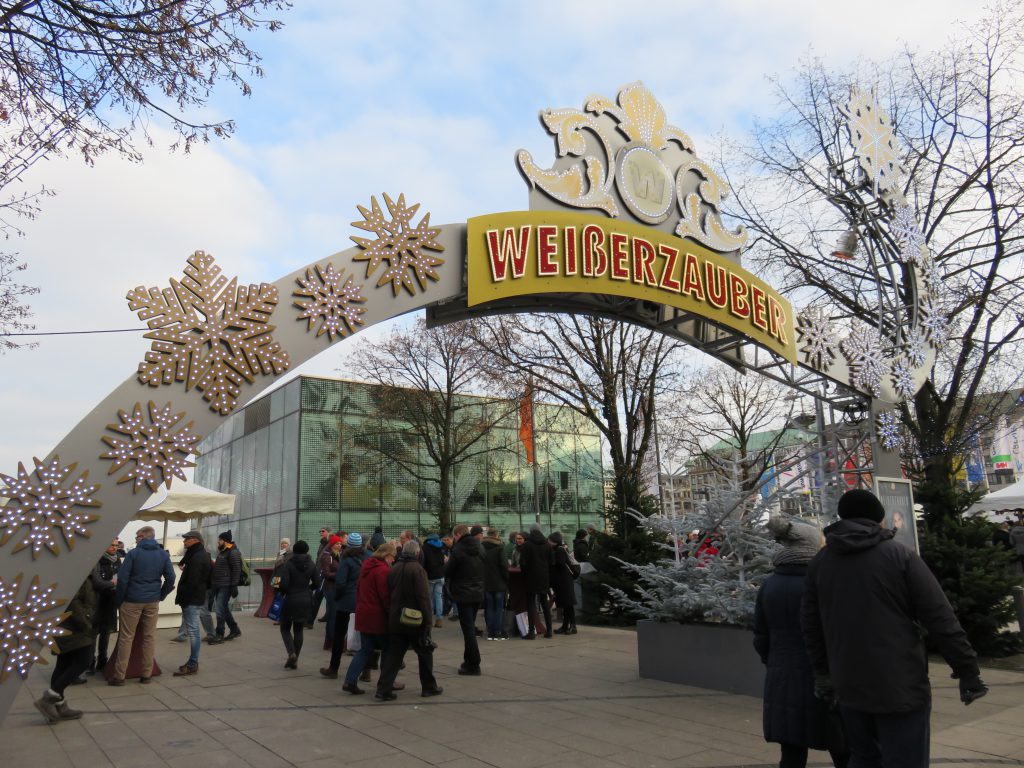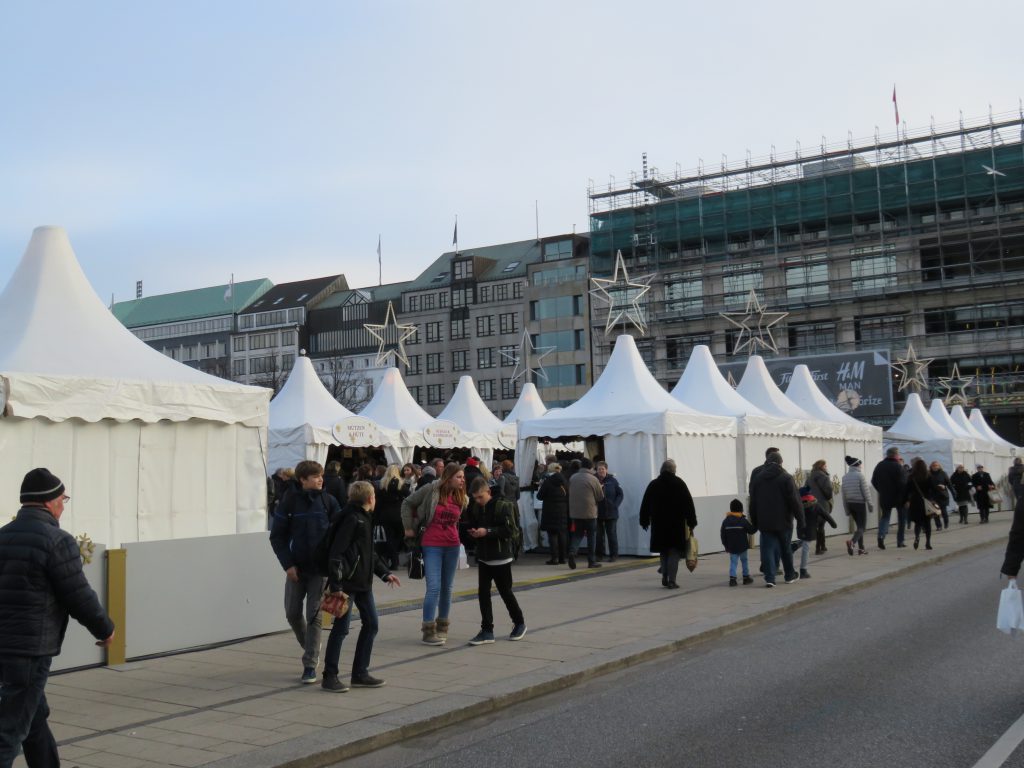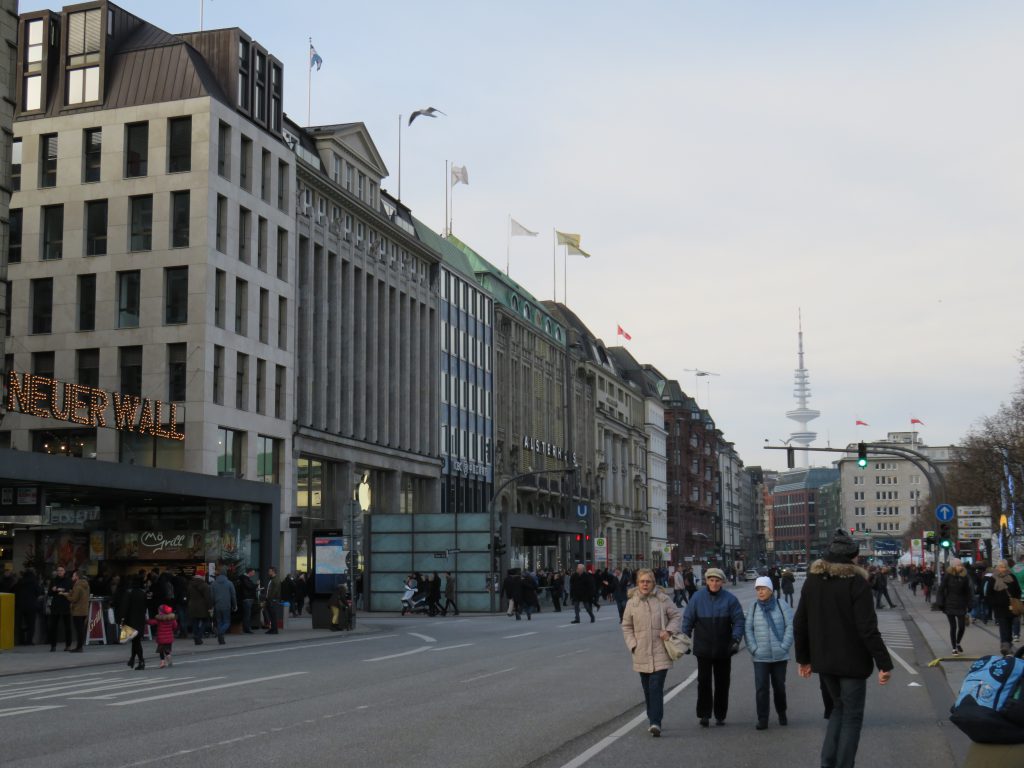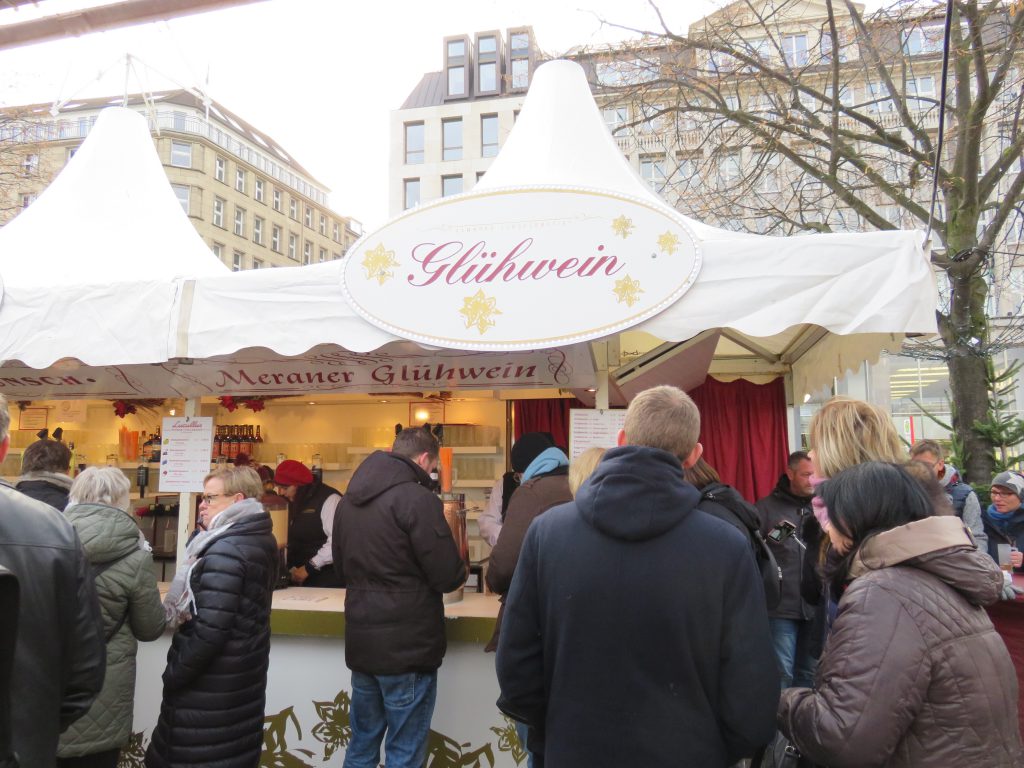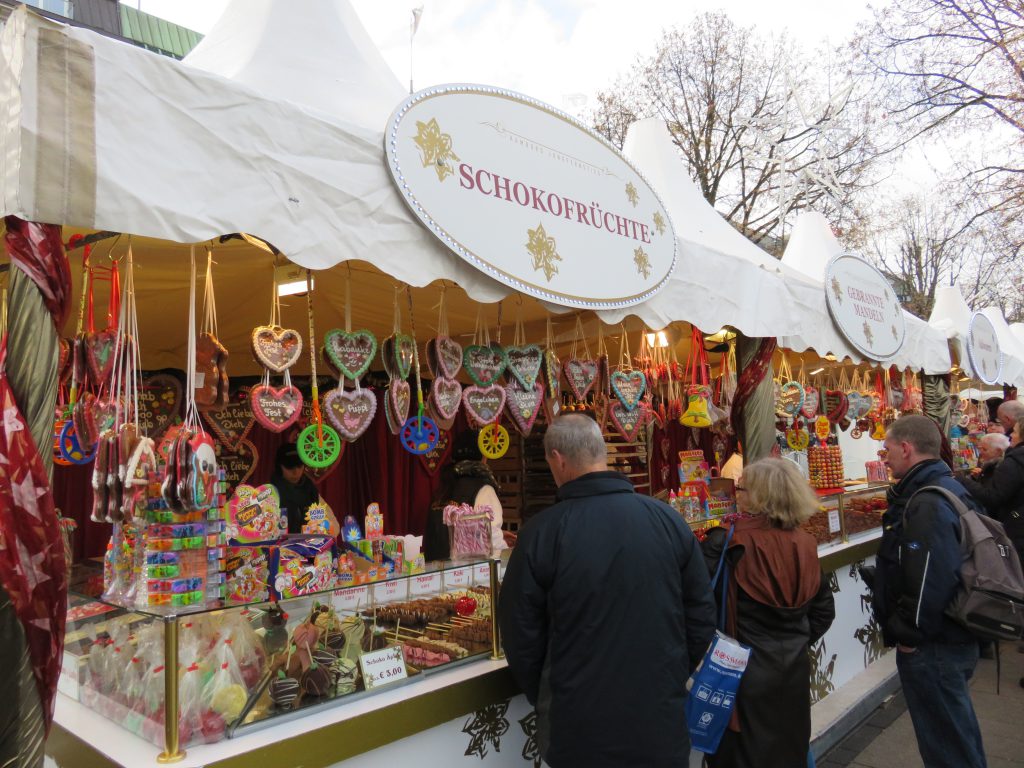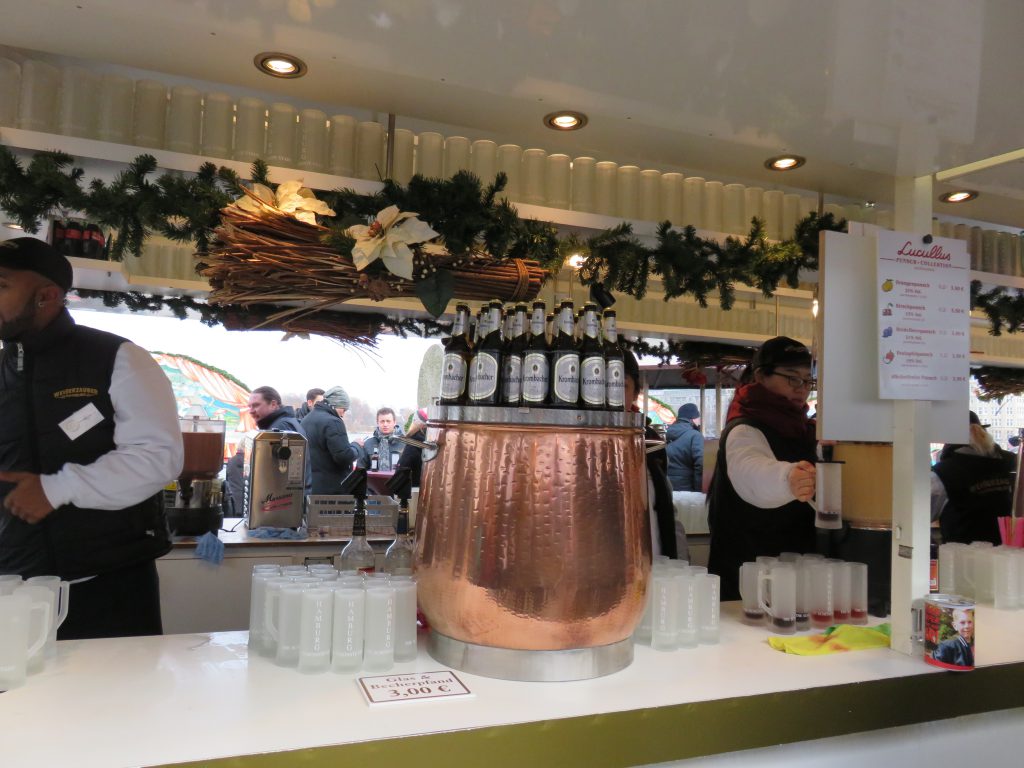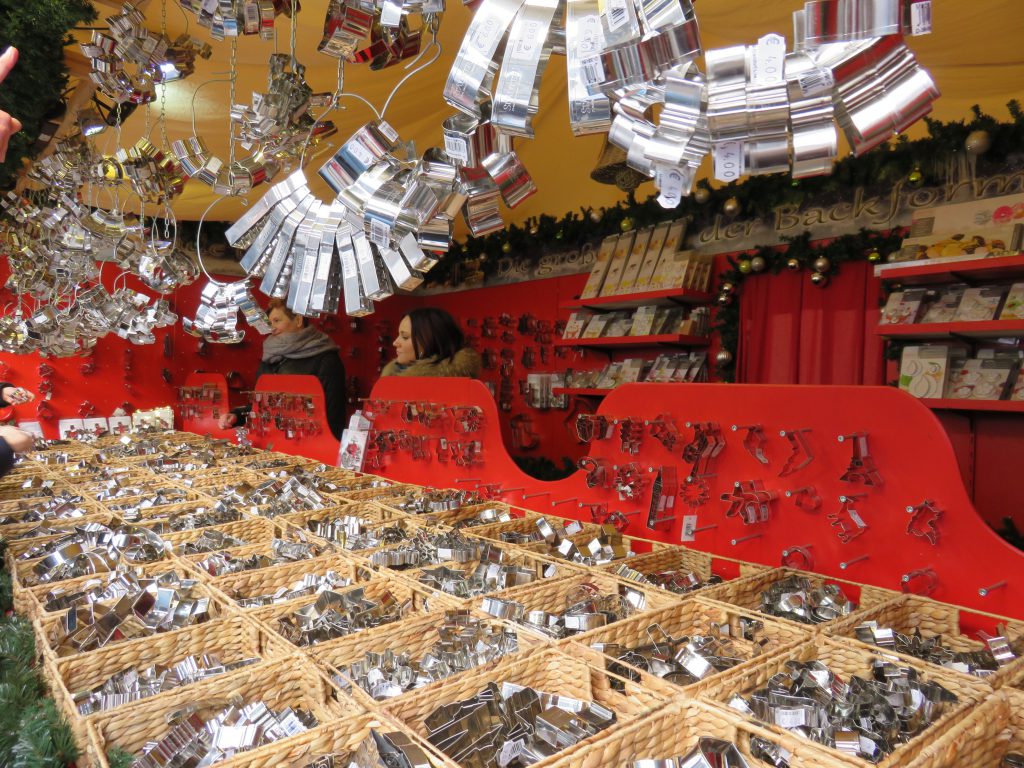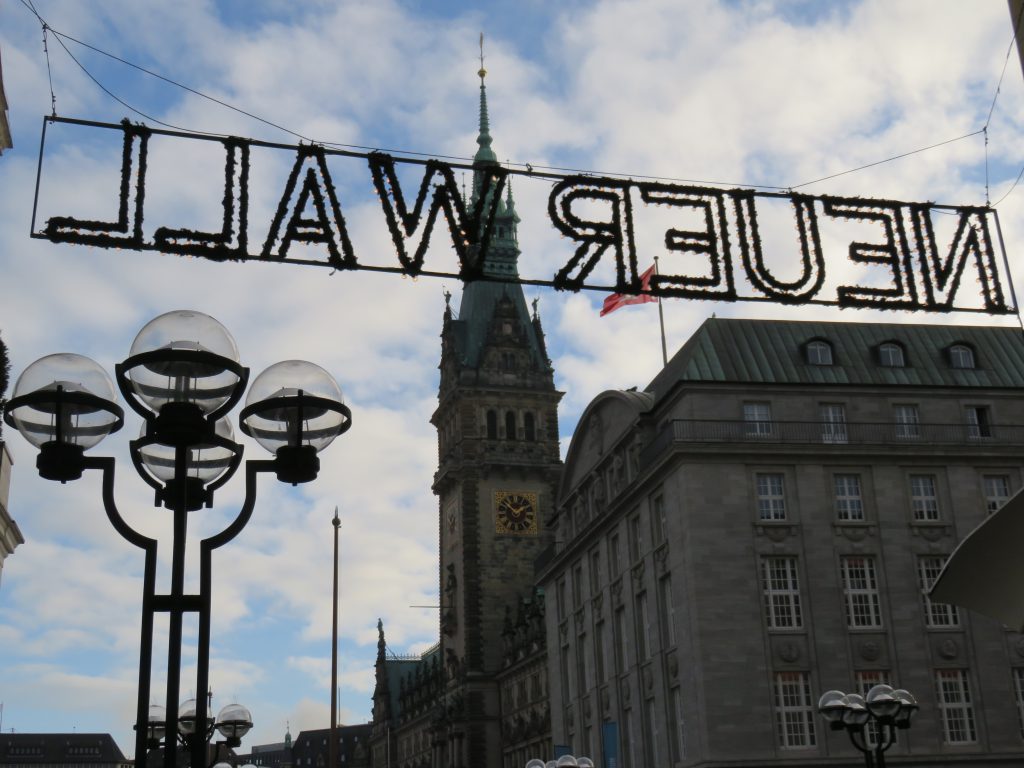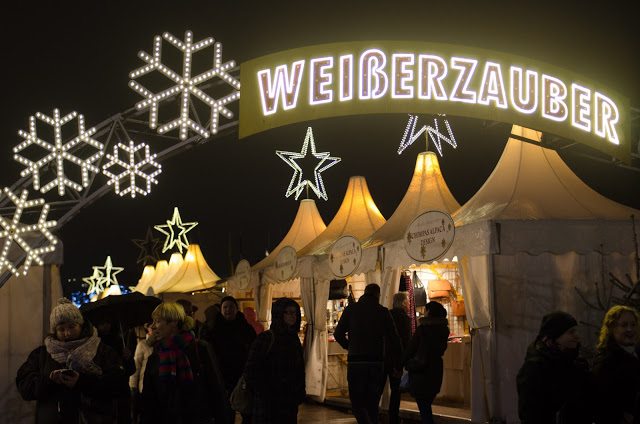 White Magic Christmas market is open from 21 november to 30 december 2016:
mon- thur 11- 21 pm
fri 11- 22 pm
sat 11- 21 pm
sun 11- 22 pm
4. The Christmas Market at St Michael Church
This was the smallest Christmas market I have seen but very cozy one which is right next to the St. Michael's Church. This church is one of Hamburg's five main Lutheran churches and the most famous church in central Hamburg. On this Christmas markets there are few shops and a small market related to it. While you're here, I would strongly recommend to go up to the top of the church to see the glorious view of Hamburg! (More about the view in the next post).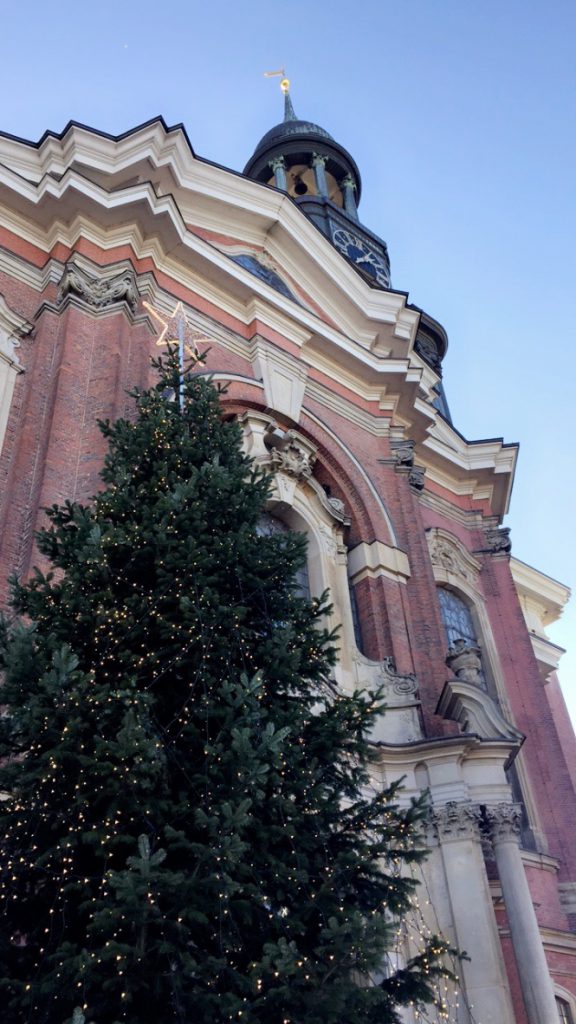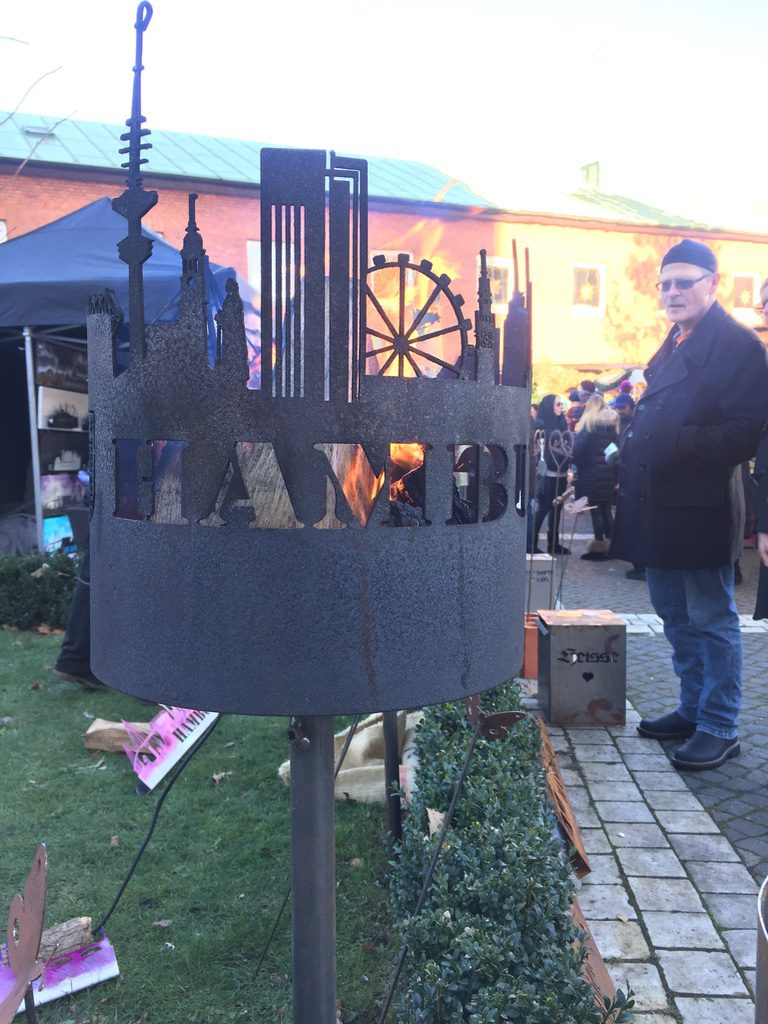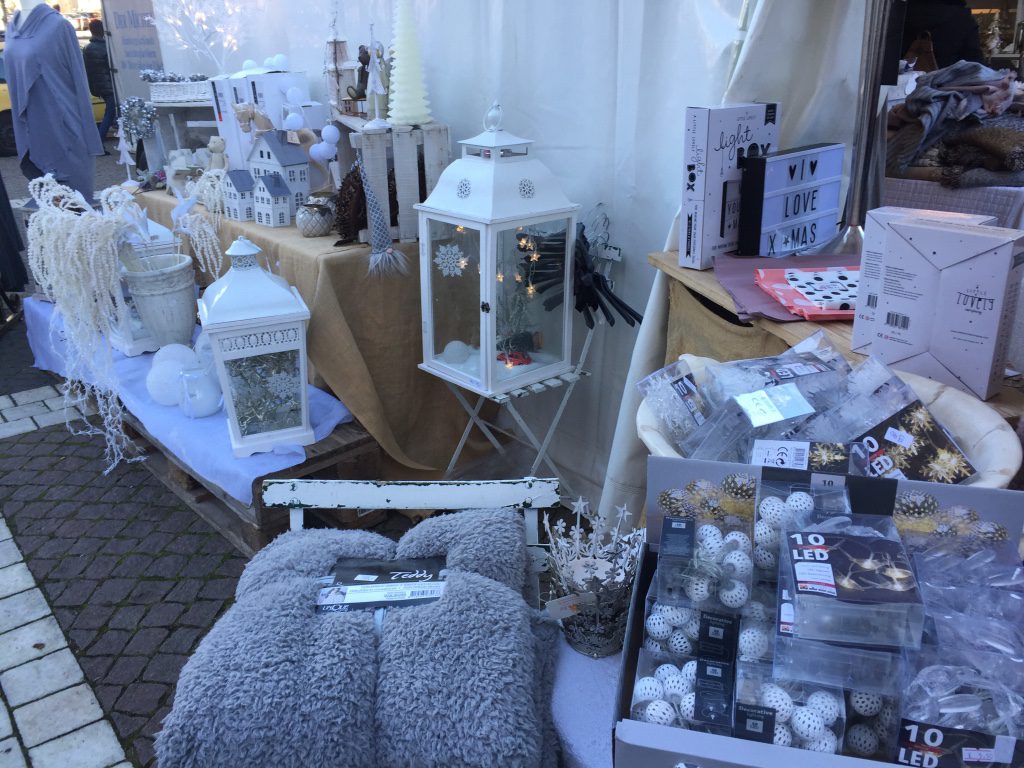 St Michael Christmas market has open from 21 november to 30 december 2016 daily 10-18 pm
5. HafenCity Christmas Market at Überseequartier
This Christmas market is located in the middle part of HafenCity in Hamburg. It was just around the corner from our hotel and had plenty of lighting and a lovely Christmas tree, which I think is cozy! Not nearly as a big as the other Christmas markets but cute to just pass for a little while. This Christmas market is also surrounded by modern buildings and on the popular warehouse district Speicherstadt which is on UNESCO's World Heritage List!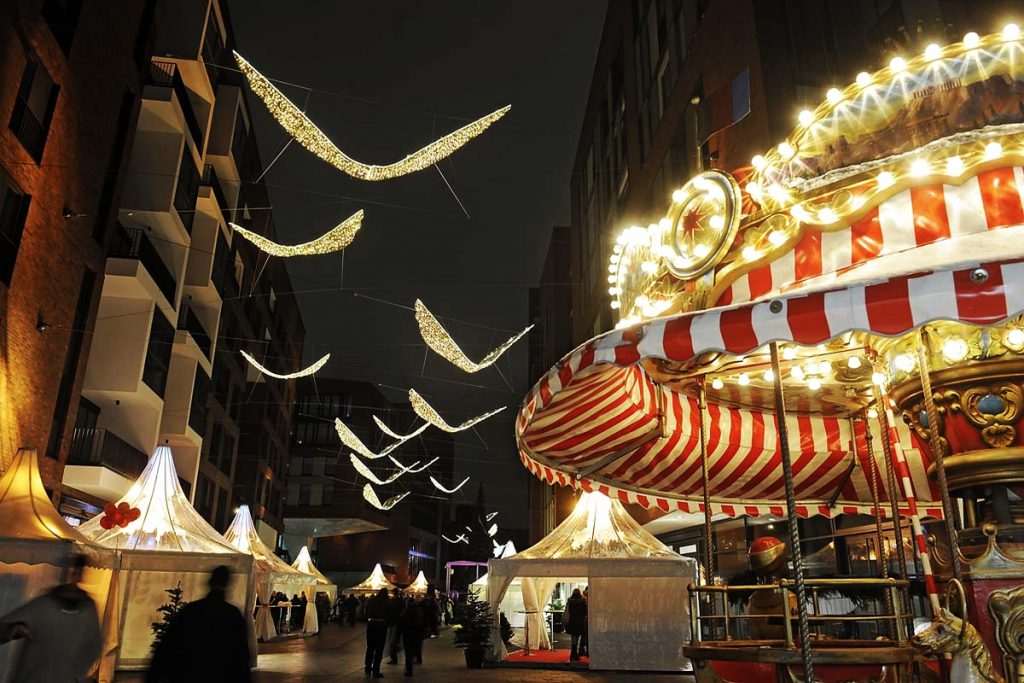 Christmas market at Überseequartier is open from 21 november to 30 december 2016:
mon- sun 12- 21.30 pm
fri 12- 22 pm
sat 12- 22 pm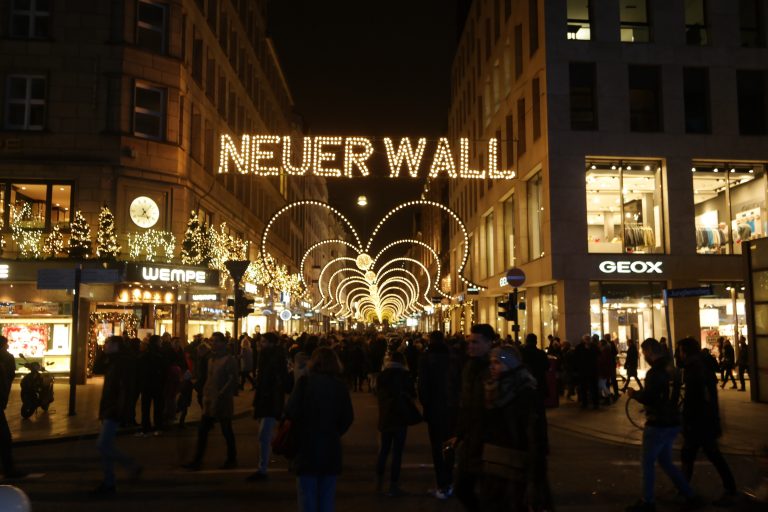 The trip to Hamburg is part of the campaign #ChristmasInHamburg and #HolyHamburg and was organized in cooperation with Nordic TB and Hamburg Tourism
Have you been to Christmas markets in Hamburg, which one did like you like most?
Know more about the markets here.
Happy Travels!
// Charlotte