COLLABORATION WITH READYFORTAKEOFF
Readyfortakeoff is a travel blog that focuses on luxury and premium travels around the world, no matter if you are traveling as a couple, family or as a solo traveler. It is aimed to people who wants that extra glamour put on their travels and who wants to travel with style and class. Since its establishment, Readyfortakeoff has built a global audience of readers around the world on both the blog and social media.
Readyfortakeoff travels mostly in Business Class with various airlines, staying at exclusive hotels, and sharing personal travel guides and travel tips around the world.
Readyfortakeoff has become one of Sweden's premier travel blogs thanks to purposefully work with social media, networking and full time traveling. Here you will only find the best that the travel industry has to offer.
Summer in Sweden
Now that we are not allowed to travel outside Sweden's borders anymore, I will instead explore Sweden's different cities this summer. If you are interested in working with me regarding hotels, SPA, restaurant experiences, excursions or other types of experiences, you are welcome to contact me for a potential collaboration as I will be in Sweden all summer 🙂
Awards:
Swedish Travel Profile of the Year 2019 

Skyscanners Top 10 Best Travel Bloggers 2018 

Finalist Momondo Open World Awards 2018 
Do you want to collaborate with me?
If you are interested to collaborate with Readyfortakeoff we can do it in different ways:
I'm writing a blog post that shows your product, service, or campaign. The post has a high quality content with value for my readers. Do you want me to publish your product, service or campaign on my social media, I can do that also.
We agree on 1 – 3 posts over a period of time either on the blog, social media or both. It will suit both of us, where I show creatively the benefits of your business, service or product, and you have great opportunities to tailor your focus and message and positive exposure during the period. Long- term collaboration like this will become strong links between your brand and my readers around the world.
This option is for those who love Readyfortakeoff and what the brand stands for, which is quality, luxury and style. Here we build together a long- term collaboration with me and my readers over a long period of time. Similarly, we agree either it is through the travel blog, social media or both. In this way, you will create credible, cost effective and valuable influence marketing. We tailor this collaboration together!
I lectures about my travels as a solo traveler, how to dare take that step to travel alone, no matter if you are male or female and lots of practical tips! I inspire how to dare take that step to resign from a safe workplace to not knowing what the next day looks like.
I lectures how I manage to travel in a luxury way to affordable prices, as well as how to manage to stay at luxury hotels to a minimal cost. If you want me to speak about this subjects to students, classes, groups, events or to someone else, I'm more than happy to share my experiences! Readyfortakeoff is here to inspire others to dare live their dreams!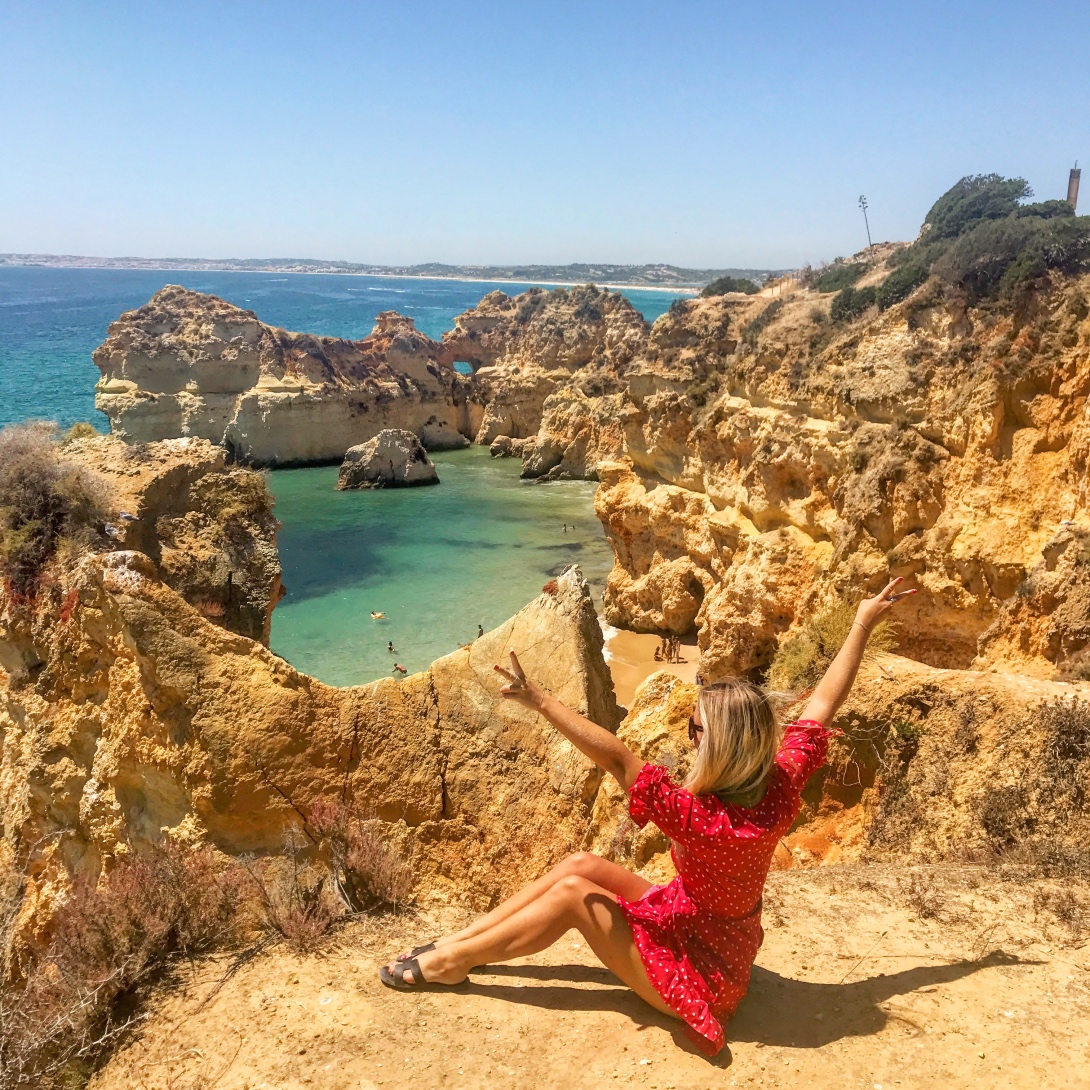 Readyfortakeoff as a brand
I prioritize my readers and my brand as well as the reliability as a travel blogger and entrepreneur. Everything on this website www.readyfortakeoff.se is published by me and all paid collaborations have to be of relevance and interest in travel and experiences.
Because I have a close relationship with my readers and followers, they have a high trust on me what I publish. This gives higher commitment and a positive experience with my readers than you will get through other advertising. Since I have traveled for over 10 years by myself, I have created a high level of trust and a strong personal branding. Therefore, I charge for all my collaborations, no matter what options you are interested in. I will assure that you get value for your money!
Contact me
If you are interested to collaborate with me, please feel free to contact me at contact@readyfortakeoff.se so we can talk about how I can promote your brand.
Social media
You can also find me in different social media channels here:
Instagram: @readyfortakeoff.se
Facebook: Readyfortakeofff
Bloglovin: Readyfortakeoff
Youtube: Readyfortakeoff – Charlotte  
I'm looking forward to hear from you! 
Happy Travels!
// Charlotte