A Day trip To Vaxholm in Stockholm Archipelago
Now that summer is in full swing, there are plenty of day trips to do in Stockholm archipelago! I spent a Saturday in middle of July going on a day trip to Vaxholm, just an hour's boat ride from Strömkajen in Stockholm. It is a perfect day trip to do in the middle of the summer when the weather are amazing in Vaxholm. I love to go by the archipelago boat and discover new islands around Stockholm archipelago and this is a super nice trip for anyone who wants to discover more of Stockholm.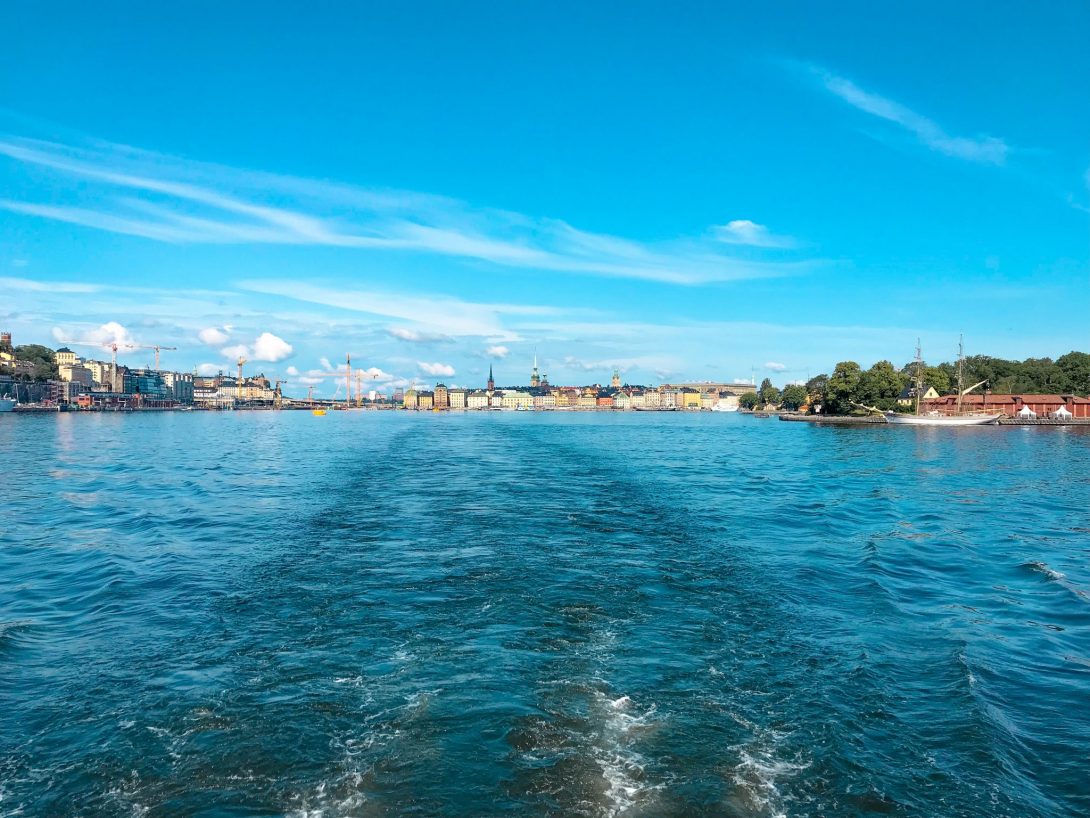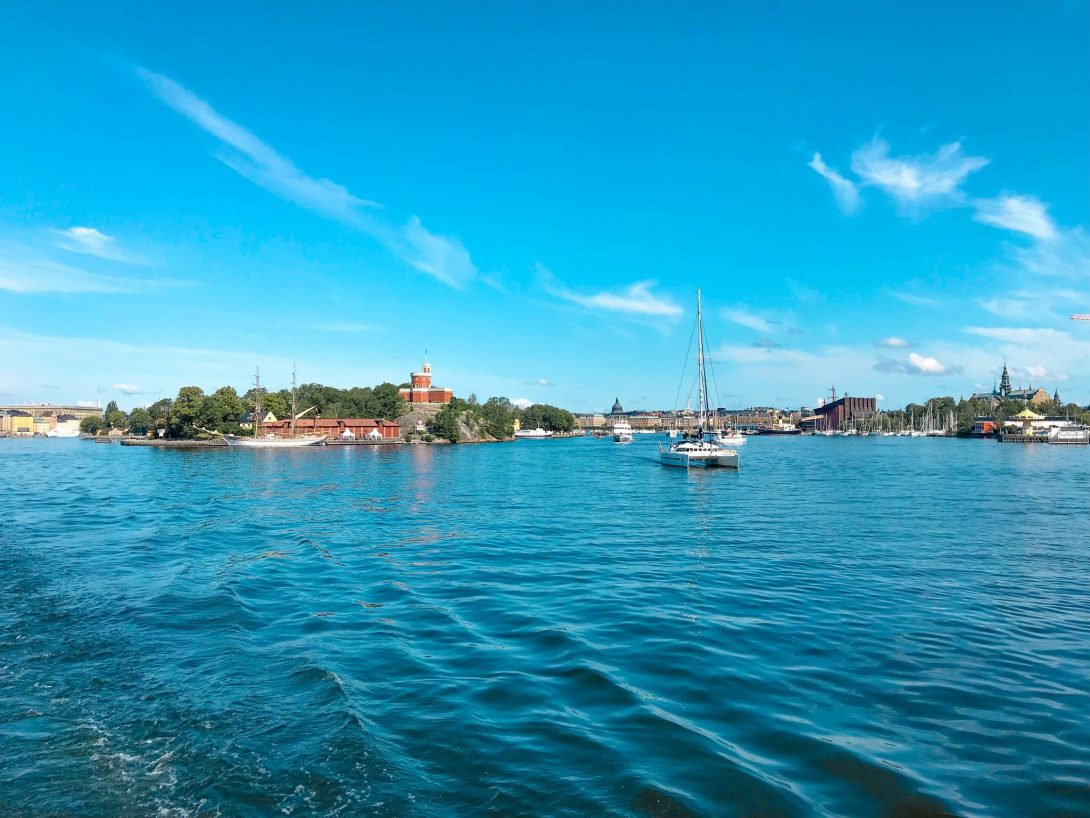 We took the archipelago boat Nämdö which runs from Strömkajen at 09.30 and takes about 1 hour and 15 minutes out to Vaxholm with a few stops on the road. What I like about this boat is that they have a proper cafeteria where you can buy breakfast on board and eat during your journey 🙂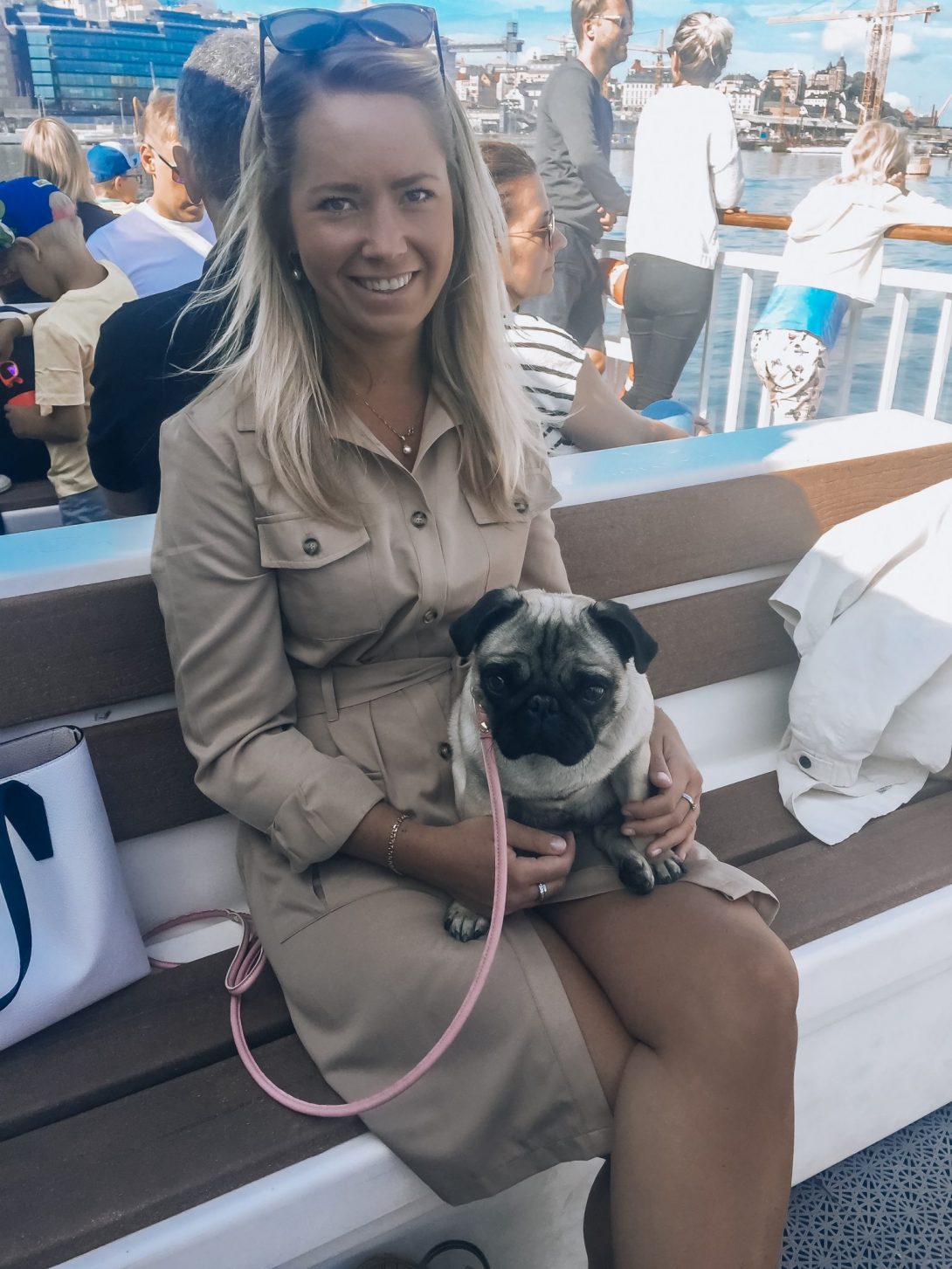 AND you can bring your dog on board! We chose to sit on the deck outdoors to feel the fresh sea air, it smells so good! 🙂
Vaxholm
I have a small standard round that I usually go every summer I come here. After you get off at the quay I go left towards the "town". Here are a lot of small local shops that I like to go in and have a look. Then I follow the little pedestrian street that is here and takes right when it ends. Then you go up on a small hill that also offers cafes and several local shops, it's super cosy here!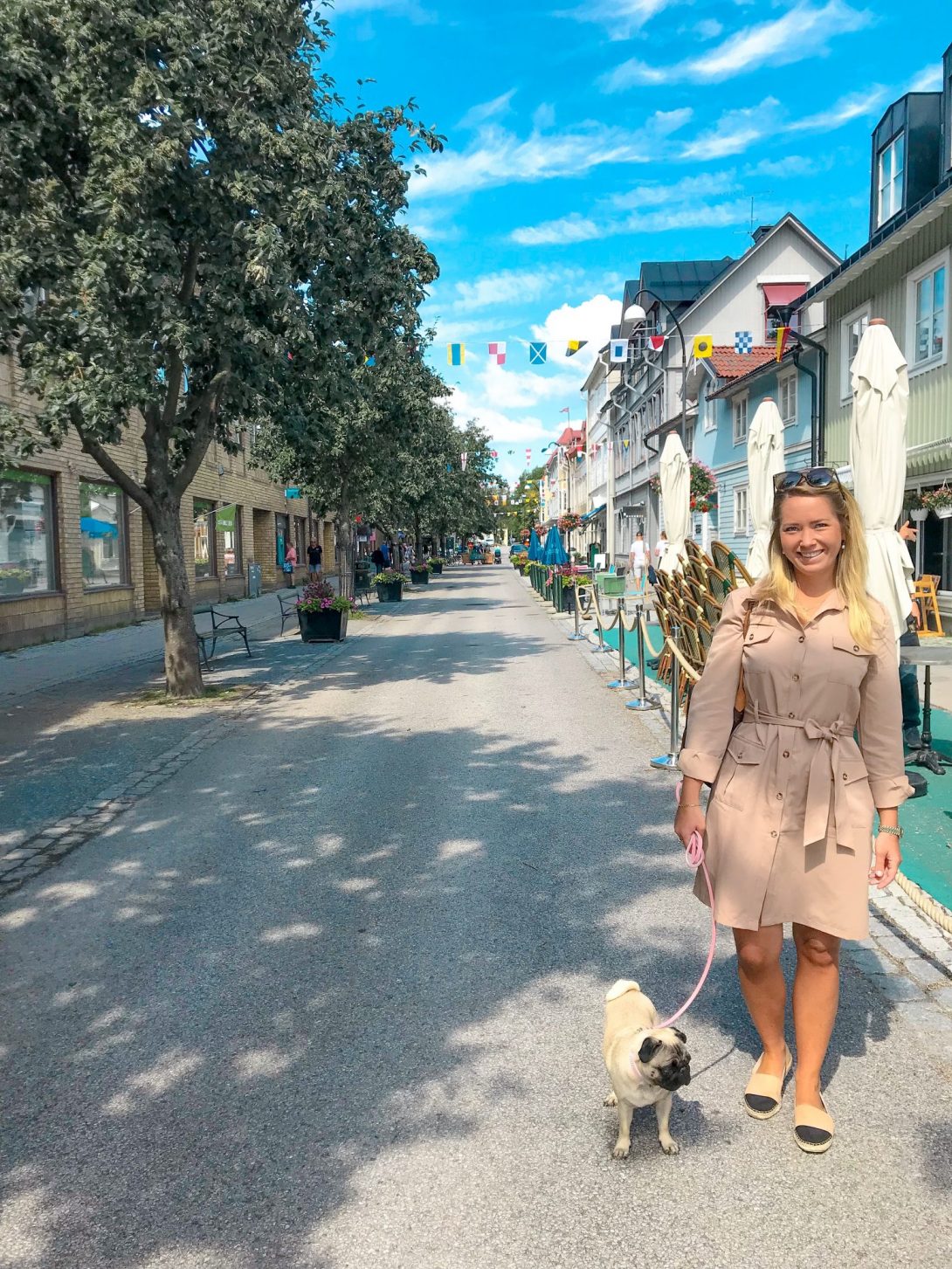 Vaxholms Hembygdsgårds cafe
This time I had lunch at Vaxholms Hembygdsgårds café which is very cozy next to the water and which I can highly recommend. Previously, I have eaten lunch at Magasinet and Vaxholm hotel. Vaxholm has many good restaurants and cafes but this is my hot tip to eat lunch when visiting Vaxholm! It is a perfect place even if you just want to have a coffee with a snack, then you have lots of pastries to choose from! Like an entire cake buffet 🙂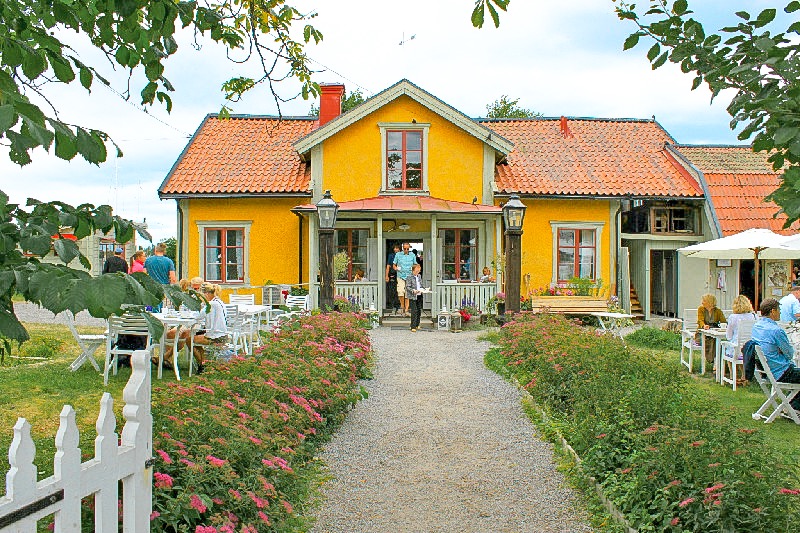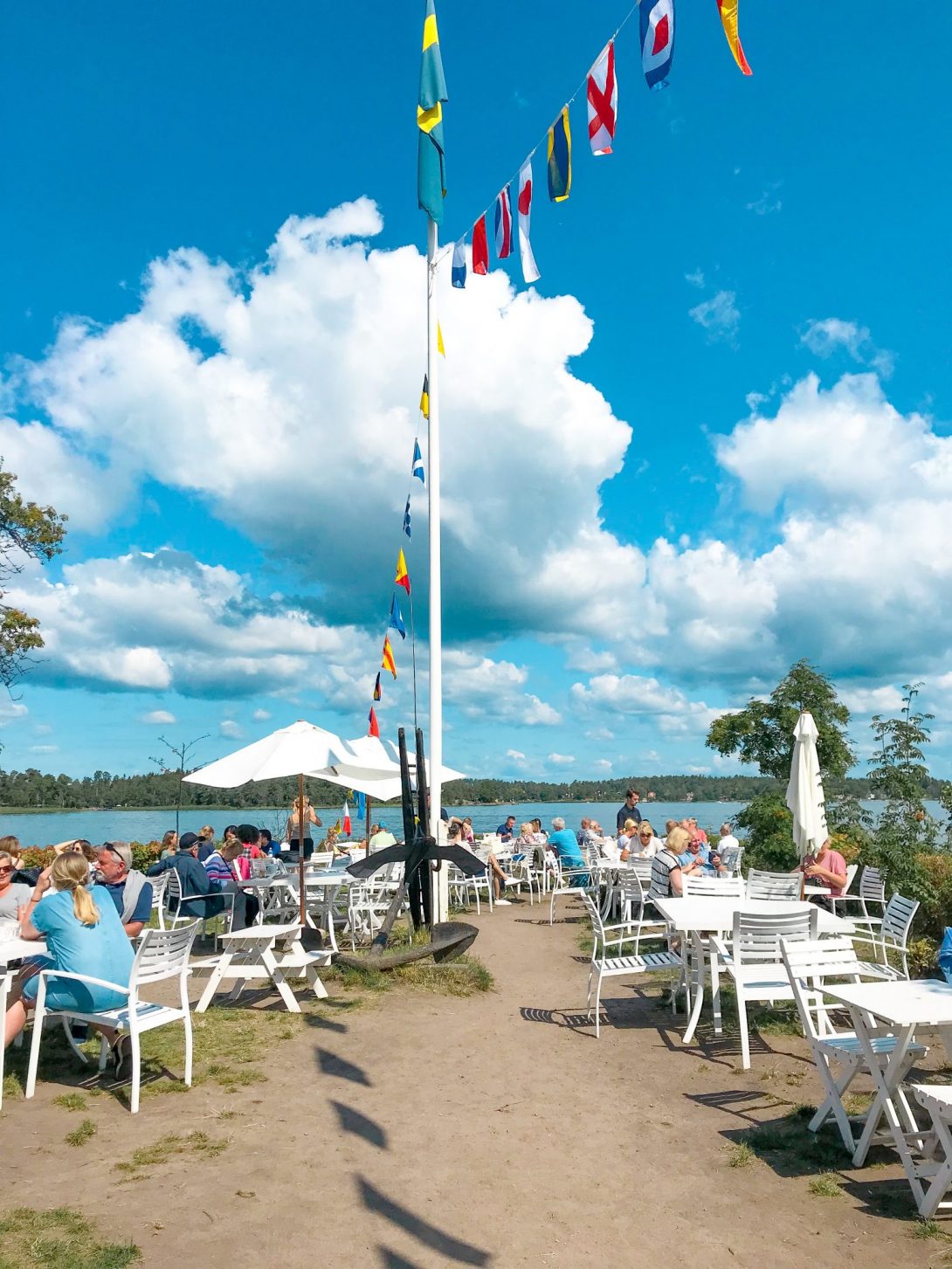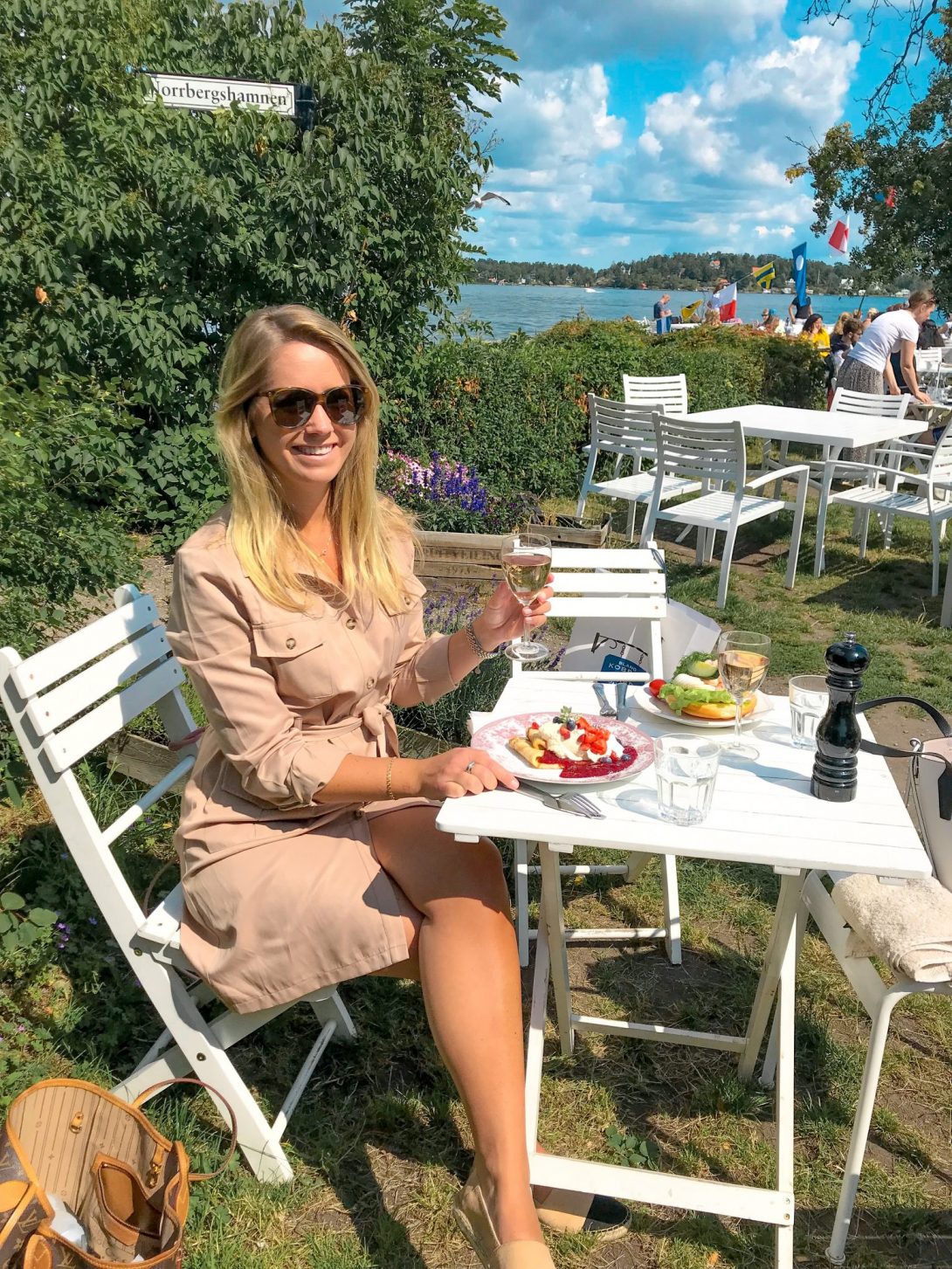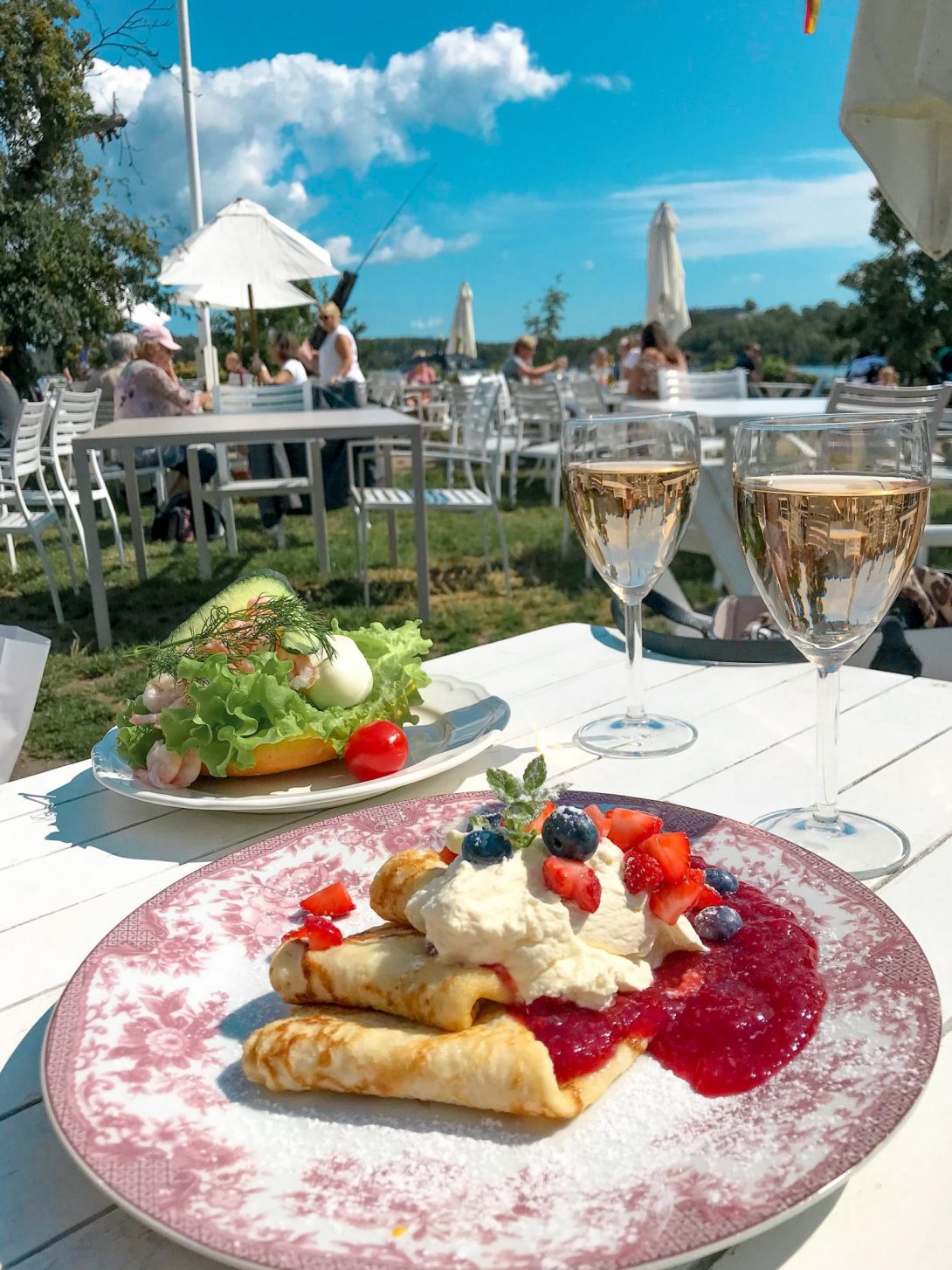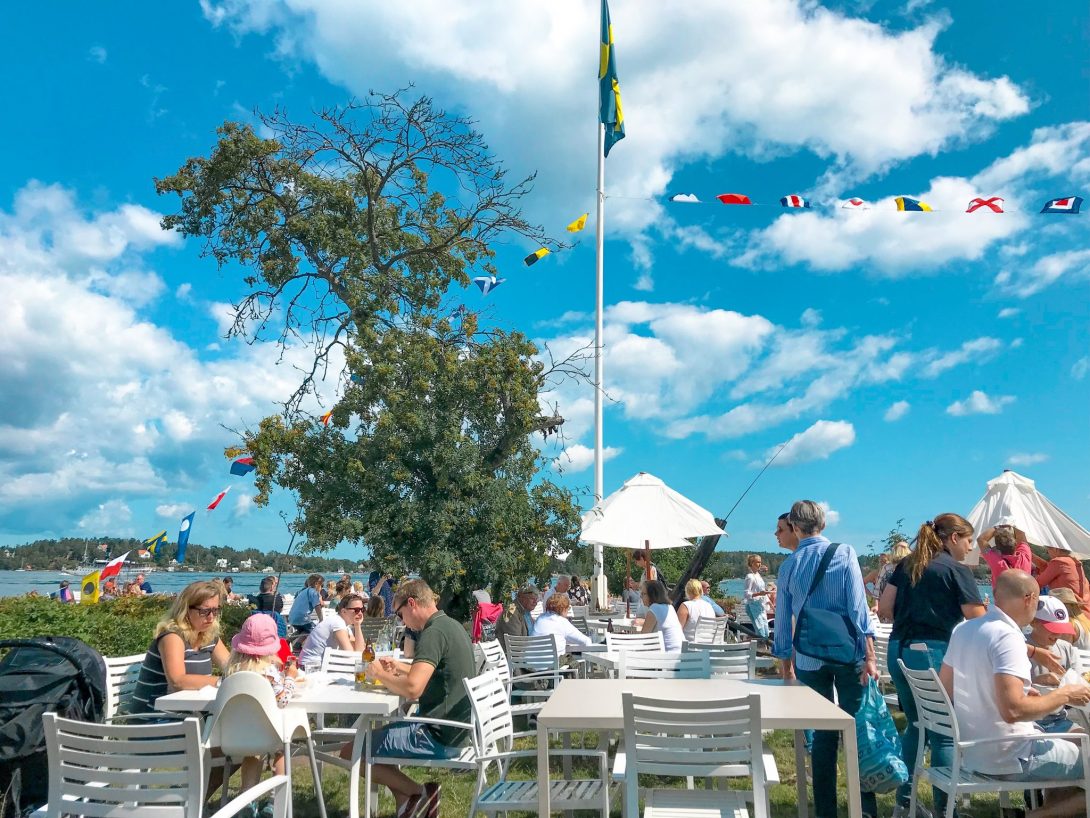 You can also come here for an afternoon drink in the sun if you rather want to do that 🙂 This is the biggest Aperol Sprits I have ever got!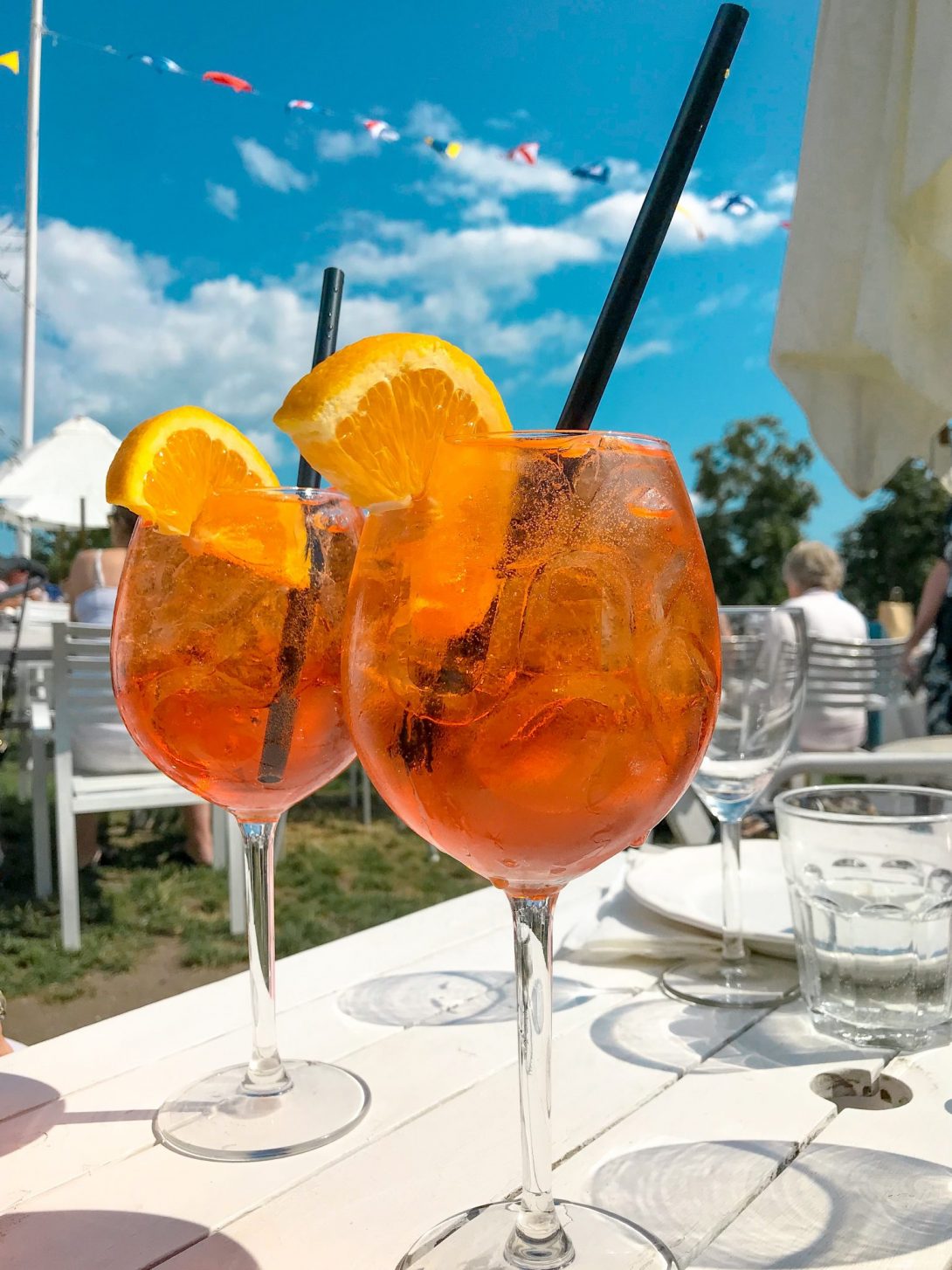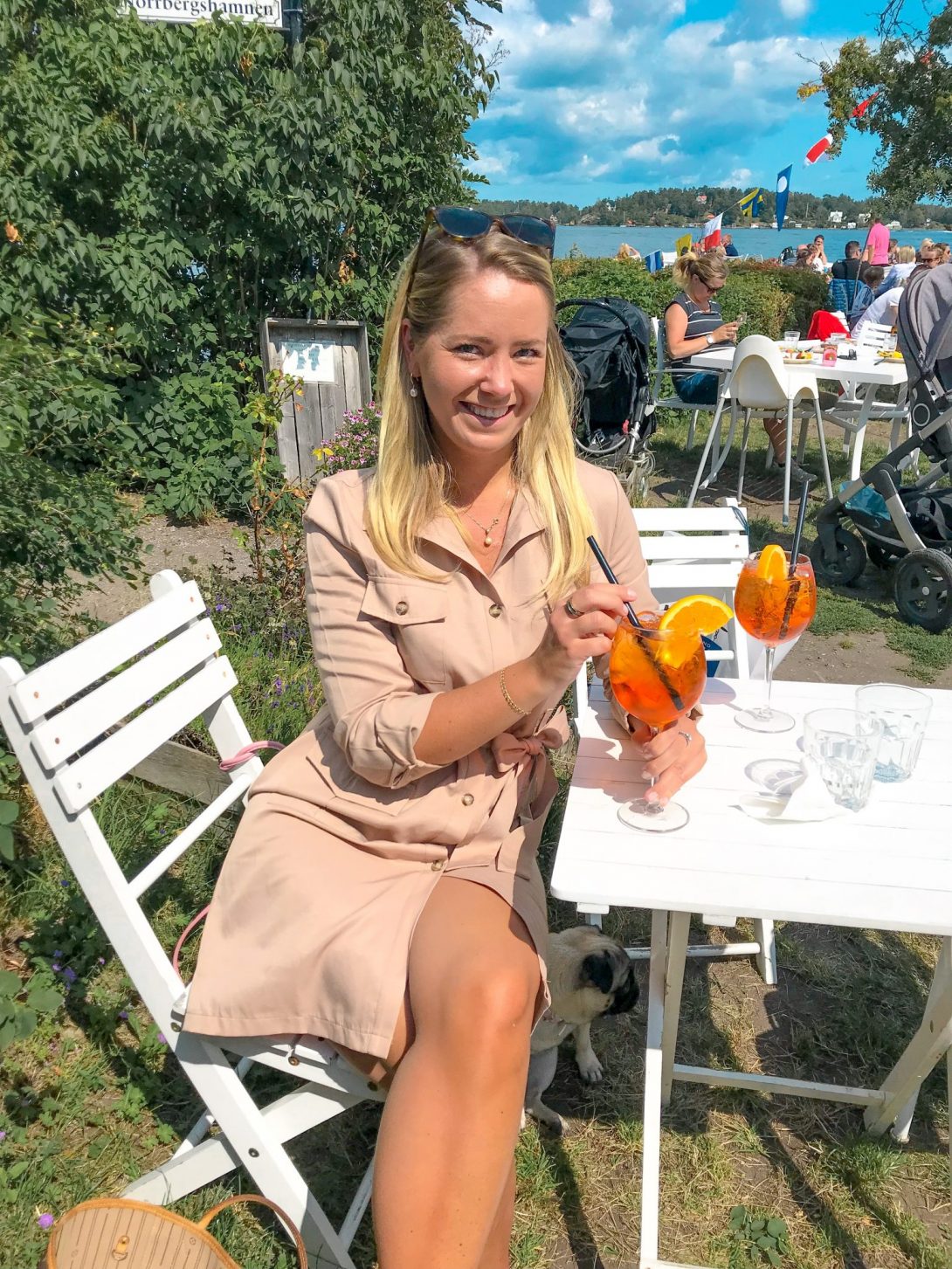 Then we continued the round back to Vaxholm's quay. On the way there you will pass several cafes and small shops 🙂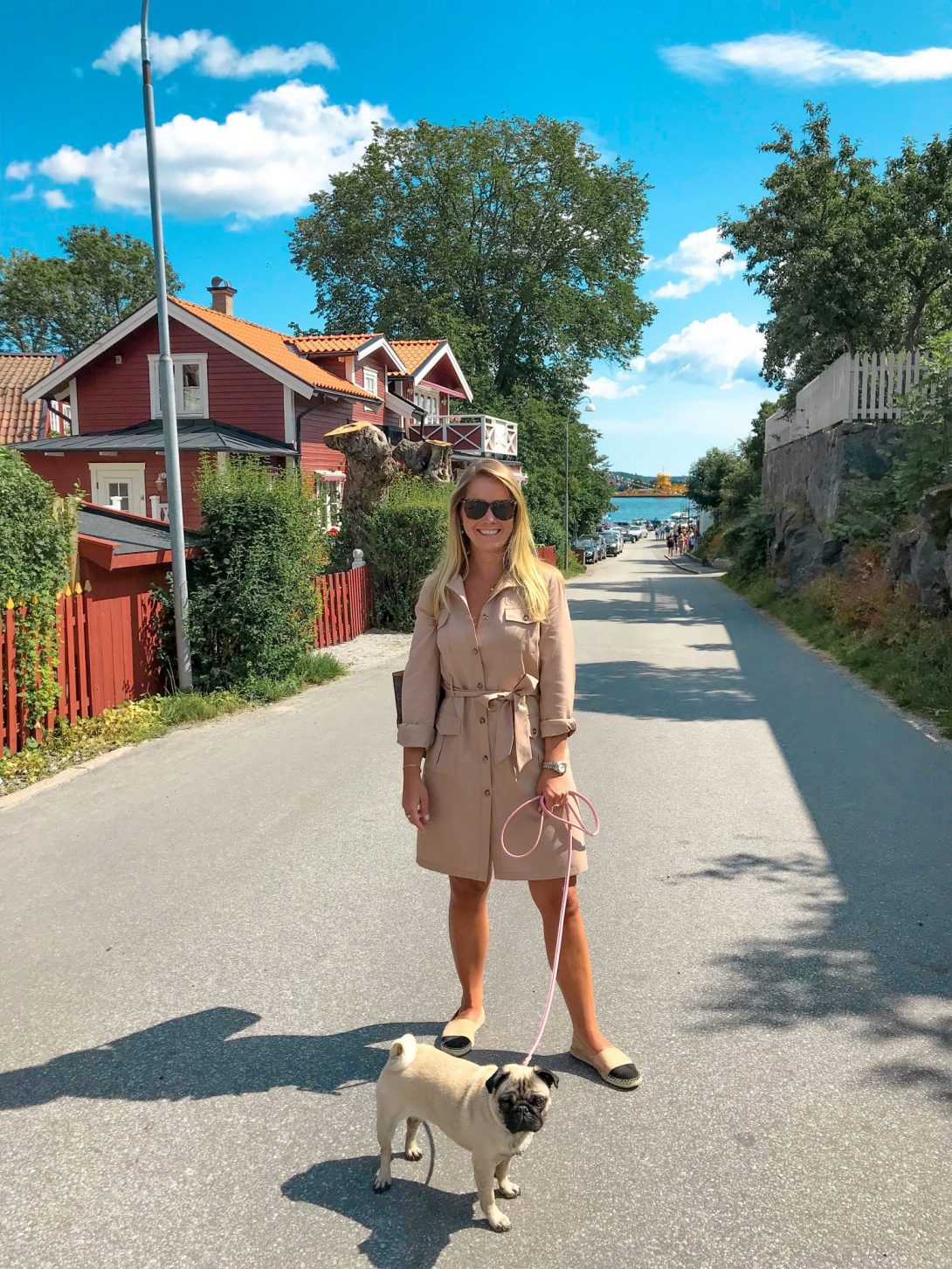 Unfortunately, not many stores allow you to bring your dog in, but if you can carry your dog it is fine in most of the shops here 🙂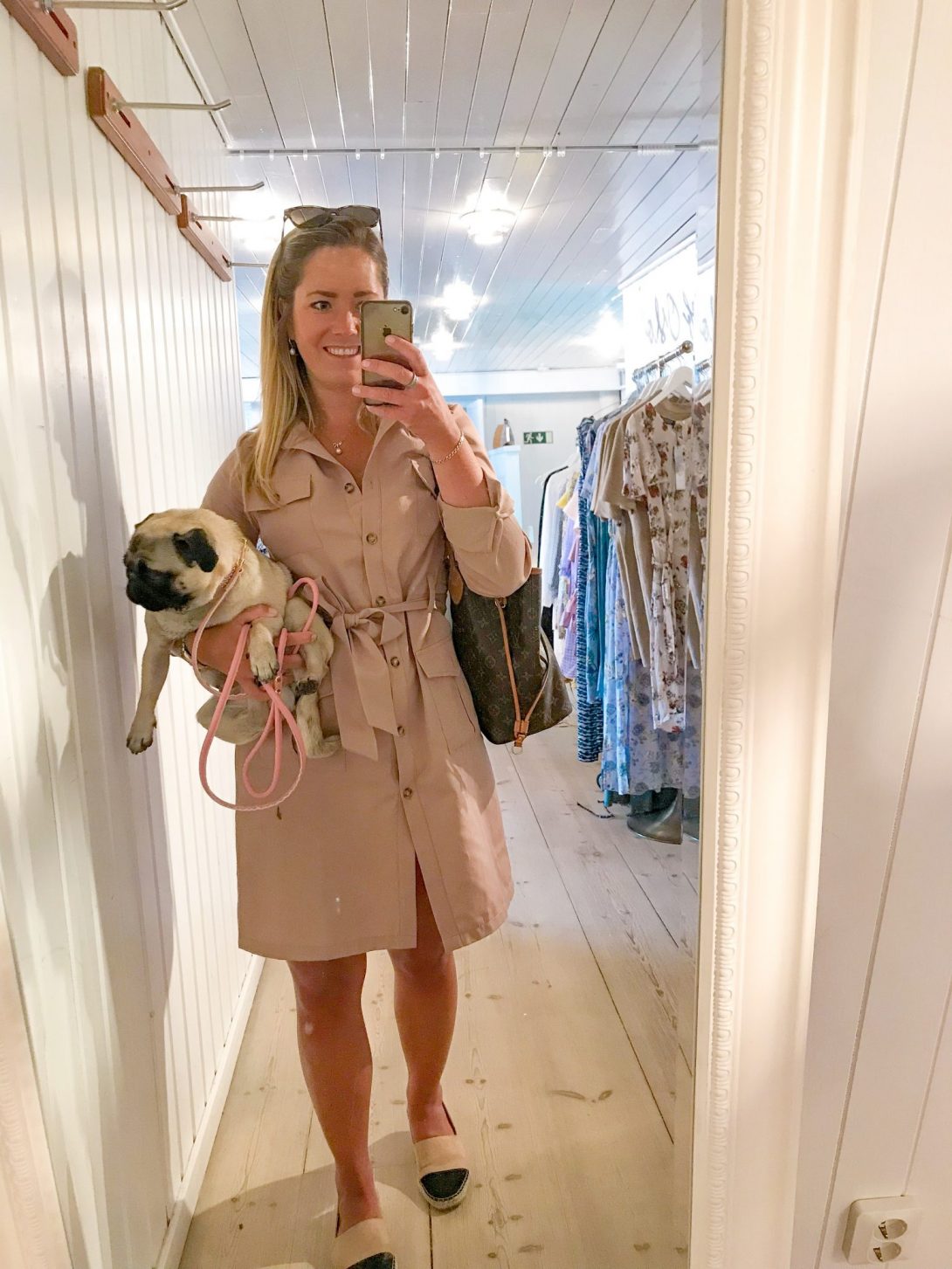 Here are my tips on nice lunch places in Vaxholm!
Vaxholms Hembygdsgårds Café
Super cozy place right by the water. Here is also a huge cake buffet for those who want to take a coffee break instead of lunch.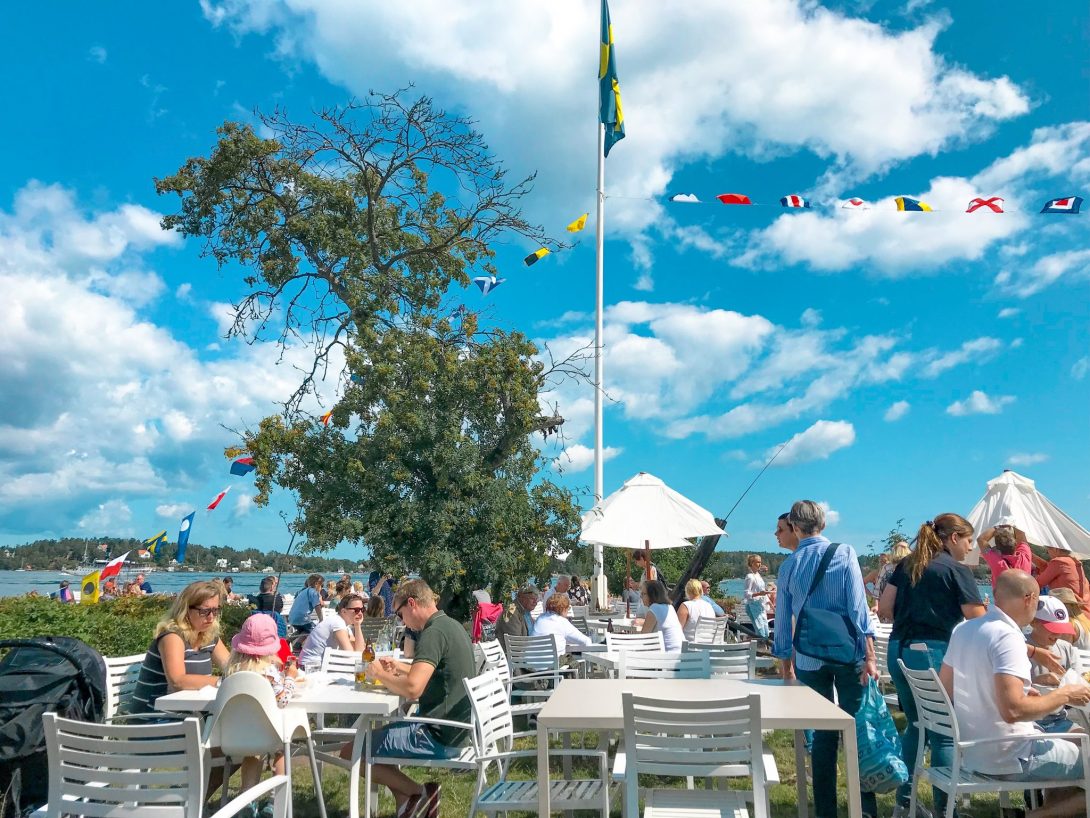 From here you have a wonderful view of Vaxholm's castle. Located adjacent to both a store and an outlet. This place has super good salads!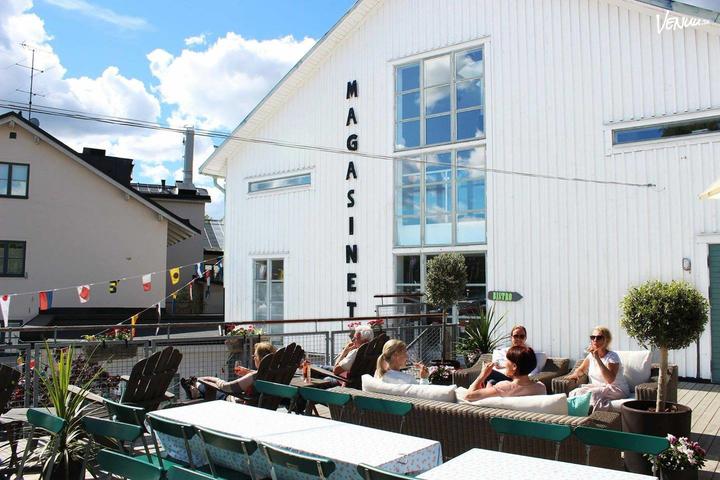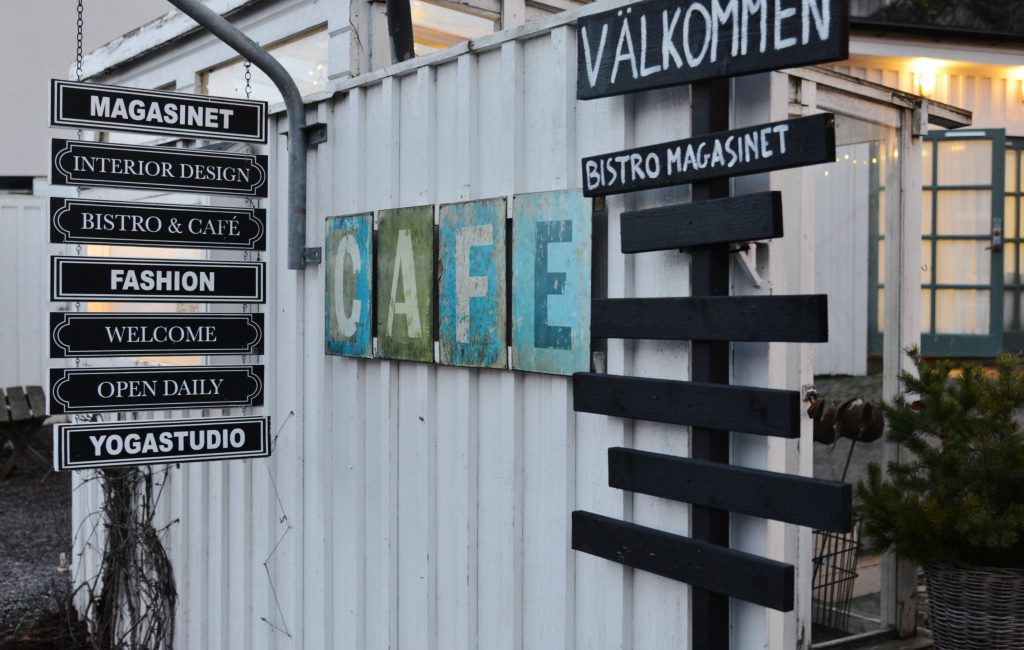 Lilla strand (earlier Kabyssen) in Vaxholm
Located right by Vaxholm hotel and is perfectly located by the water.
Hamnkrogen is very popular and is also located just by the water, further away from the quay when you arrive with the archipelago boat.
Melanders in Vaxholm is the place to go if you want seafood for lunch! 🙂
This must not be forgotten when you visit Vaxholm!
Glass på hörnet (Ice cream on the corner)
With the archipelago boats in the front and Kastellet as a background, you enjoy your ice cream in a crispy waffle. This is the place to go for a really good ice cream!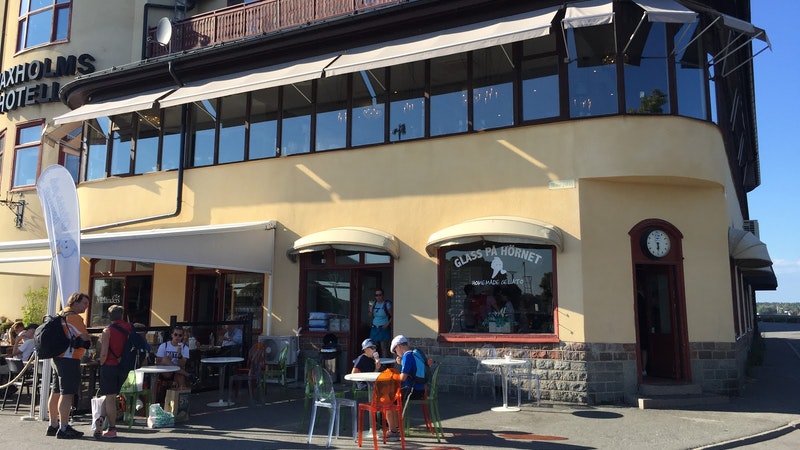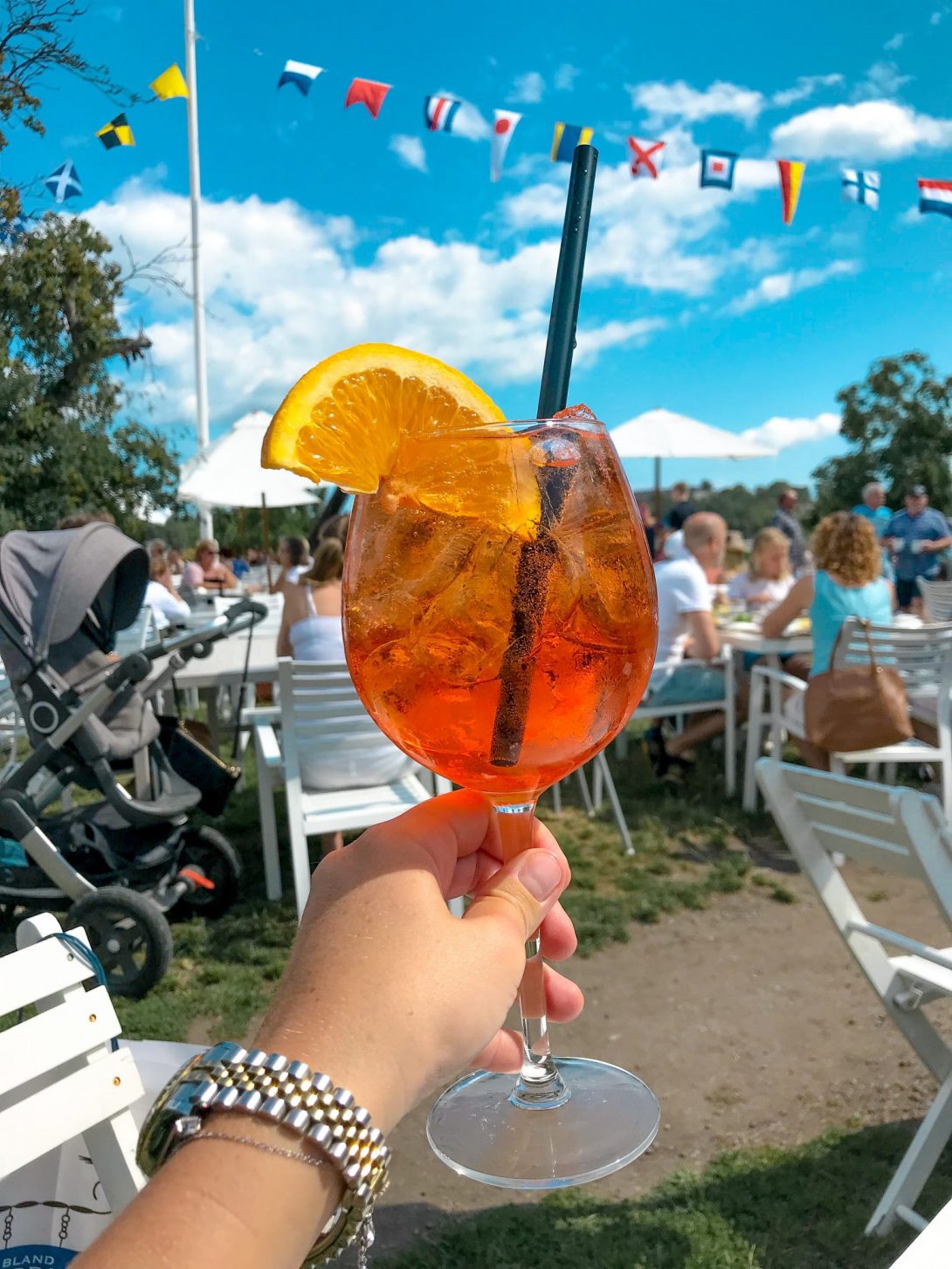 I hope my little guide can help you where to go when you are in Vaxholm on a day trip!
Here you can read more Stockholm tips to do this summer! 🙂
Excursions to Do around Stockholm City

My Stockholm Guide – What to see and do as a Tourist!

My Stockholm Guide – Where To Eat
Happy Travels! // Charlotte