The Best Luxurious Hotels To Stay At in Stockholm
There are many lovely and luxurious hotels around Stockholm and if you want to walk around to Stockholm's most attractive places, I recommend staying as central as possible. Here comes my favorite top hotels that I can strongly recommend staying at when you visit Stockholm – or if you want to indulge in a luxurious staycation in your own town 😉
Here are the best luxury hotels I recommend staying at in Stockholm!
All these hotels are located with walking distance within Stockholm City and also close to each other. Make sure to book your room in advance to be sure you get one! 🙂
Grand Hotel
Stockholm's perhaps most beautiful hotel is called Grand Hotel and is a five star luxury hotel located on Blasieholmen in central Stockholm, opposite the Royal Palace. Staying at the Grand Hotel is not cheap but it is an experience worth the money. Even in a regular single room you live very well and comfortably. The hotel breathes luxury and international quality and it is a wonderful experience from that you enter the hotel through the door until you check out. Round off your day or weekend with something good to drink in the wonderful Cadierbar which I highly recommend! The location is perfect if you are a tourist here 😉
Address: Södra Blasieholmshamnen 8
Website: Grand Hotel Stockholm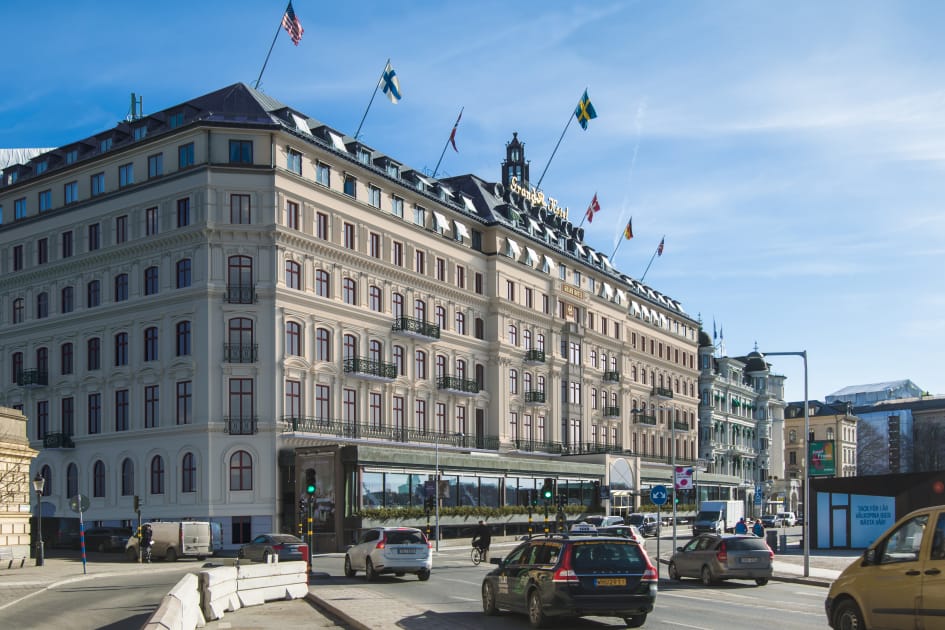 Bank Hotel
Bank Hotel is a top class hotel and Stockholm's newest luxury hotel with a fantastic rooftop bar called Le Hibou! The service is super and the hotel has a fantastic atmosphere, far from other gray, dreary hotels that are otherwise so common. Moreover, it is very well thought out and a stylish hotel with everything you could possibly need. Here you get an international feeling and very service oriented staff. Have dinner at Bonnie's restaurant and finish your evening with a drink at Sophie's bar downstairs in the velvet armchairs. You will not be disappointed 🙂
Address: Arsenalgatan 6
Website: Bank Hotel Stockholm
Sheraton Stockholm Hotel
Sheraton Stockholm Hotel is a first class hotel located right in the heart of Stockholm, just around the corner from Stockholm Central Station, Old Town, City Hall and Lake Mälaren. Unlike a boutique hotel, the Sheraton hotel has 465 rooms, making it one of Sweden's largest hotels. I recommend staying here if you are looking for shopping and attractions but having lunch and dinner in the town 🙂
Address: Tegelbacken 6
Website: Sheraton Hotel Stockholm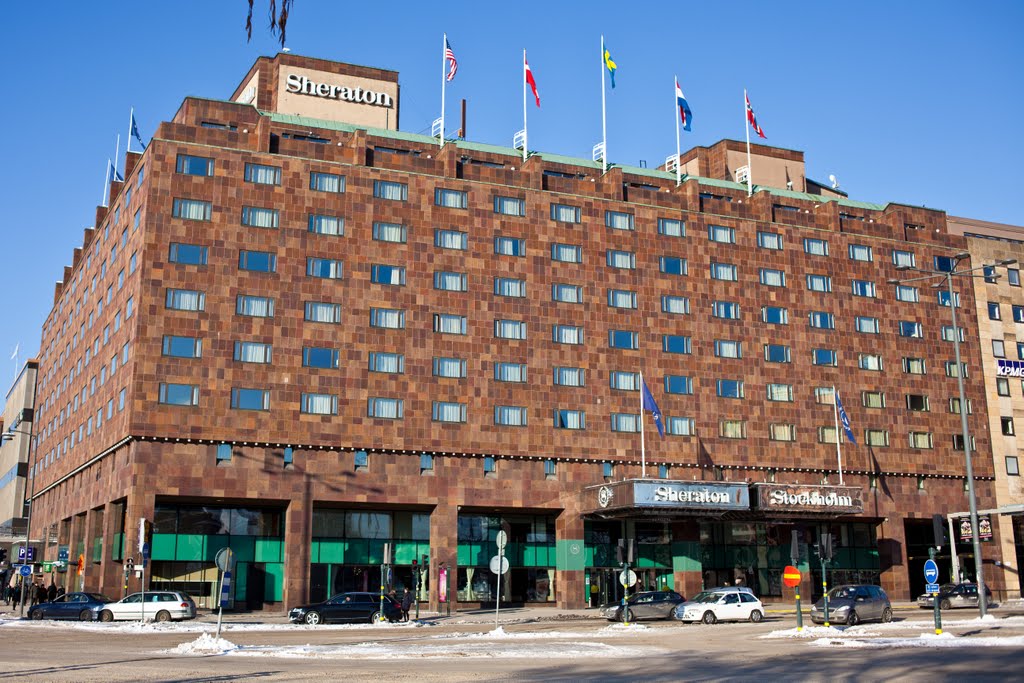 Diplomat Hotel
Diplomat Hotel is a stylish and very elegant hotel located right on the famous and luxury street "Strandvägen" in Stockholm with fantastic views of Stockholm's water, close to scenic Djurgården and Stureplan. I would say that Diplomat hotel is the perfect starting point for discovering central Stockholm. Living here means a timeless and exclusive hotel experience! Here you should also have lunch at their outdoor terrace in the sun overlooking the water and all the people passing by. You won't find any better location than this! 🙂
Address: Strandvägen 7C
Website: Diplomat Hotel Stockholm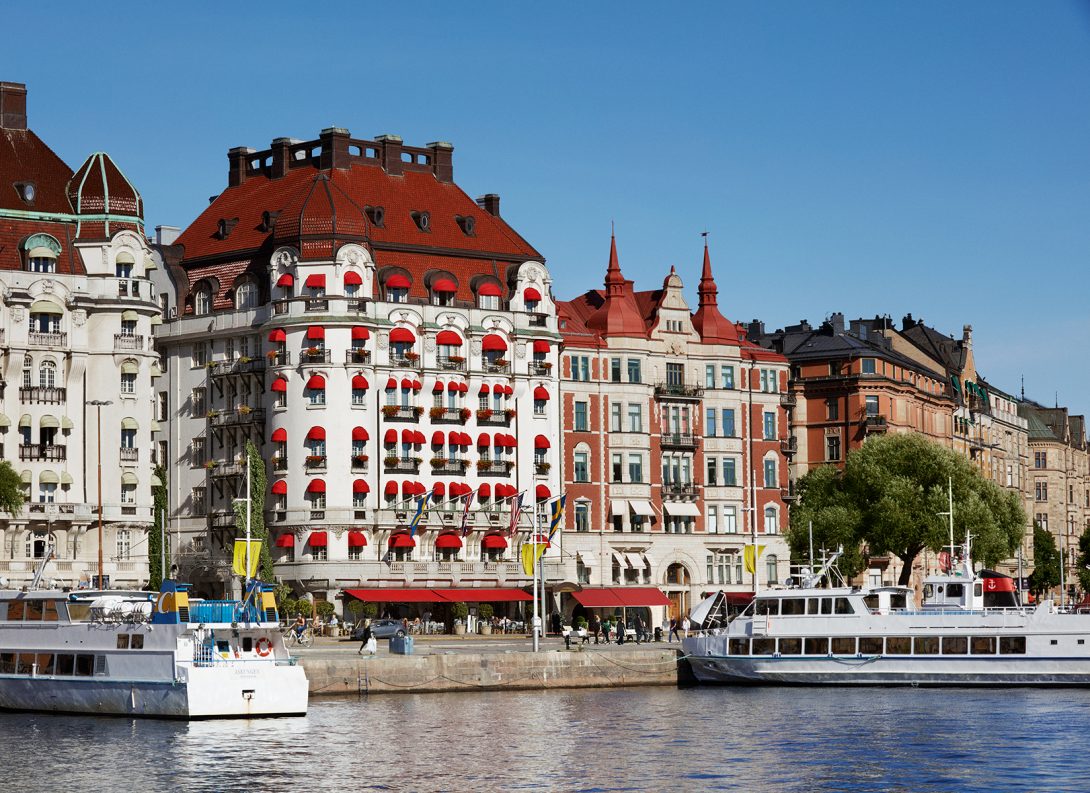 Lydmar Hotel
Lydmar Hotel is an elegant hotel located on the waterfront next to the National Museum and offers views of the Old Town and the Royal Palace. The hotel is also right next to Grand Hotel and is one of my favorite boutique hotels in Stockholm. Staying here is just as good for business as for leisure, as Lydmar hotels are really high class! The house is beautiful and renovated with the turn of the century and has a really good location. Fantastic rooms, good restaurant and very friendly staff who always make you feel at home!
Address: Södra Blasieholmshamnen 2
Website: Lydmar Hotel Stockholm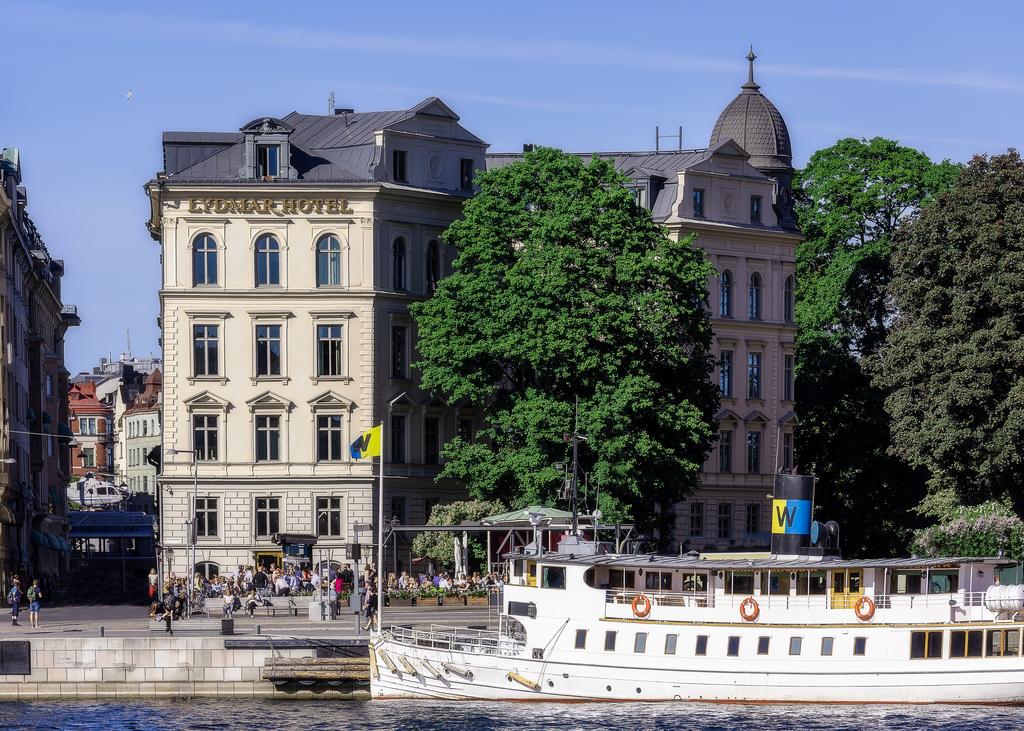 Nobis Hotel
Nobis hotel in Stockholm is a contemporary five star luxury hotel with 201 rooms, housed in two magnificent buildings from the late 19th century at Norrmalmstorg in central Stockholm. If you live here you can say that you live in the middle of the shopping street Biblioteksgatan. A hotel with that little extra where elegance, comfort and exclusive atmosphere make the hotel a unique experience. Don't miss a drink in their famous bar called the gold bar, a must when you are here!
Address: Norrmalmstorg 2-4
Website: Nobis Hotel Stockholm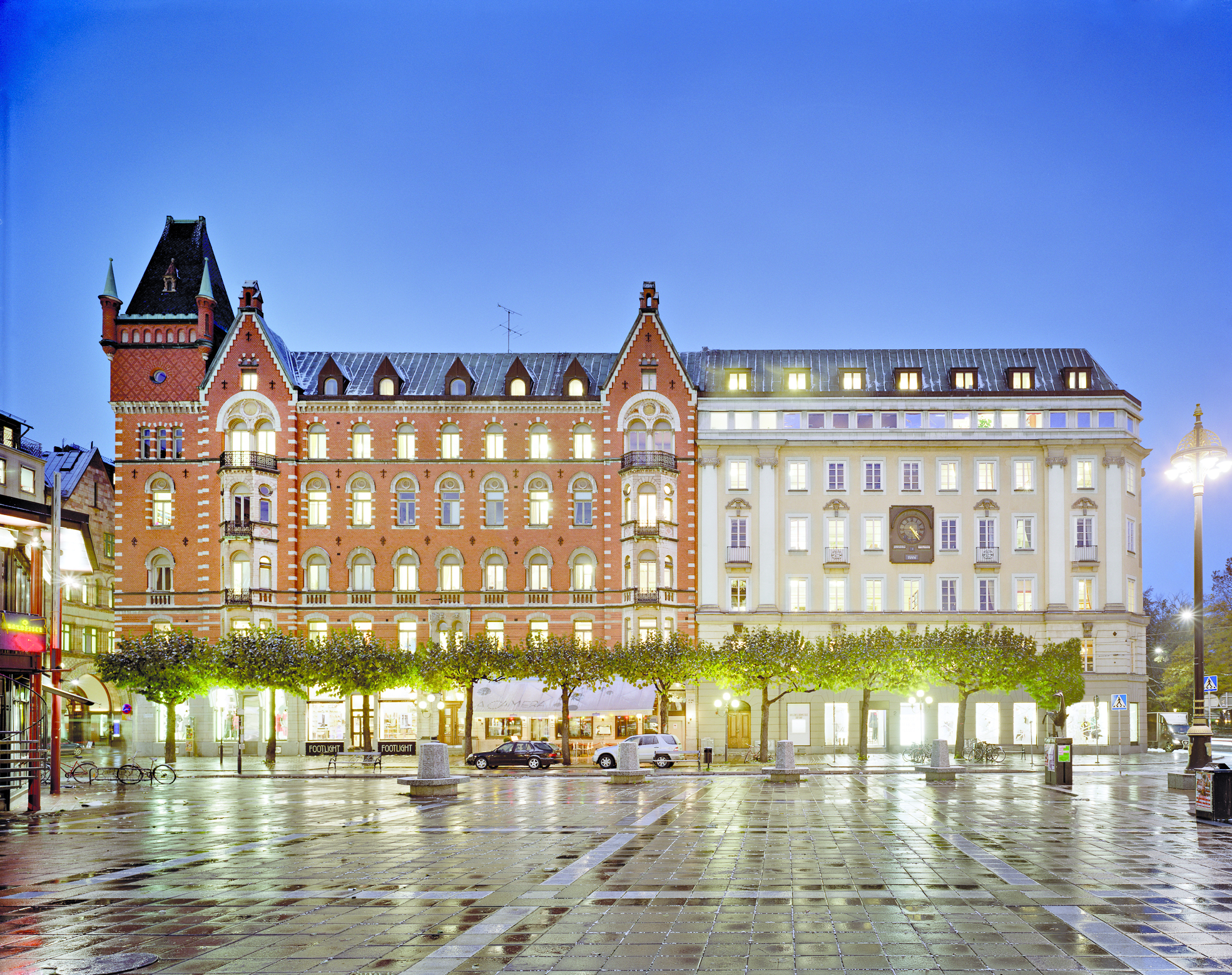 Have you stayed in any of these hotels, which one did you like best?
Here you can read more Stockholm tips by me:
Happy Travels!
// Charlotte