Qatar Airways Dreamliner Economy Class From Stockholm To Doha
Have i ever flown a Dreamliner 787. Yes. It´s extra long weekend in Sweden, due to Swedish National day on Monday, 6th of June. I see an opportunity to fly away! 🙂 This time it will be 4 days in Doha, Qatar so I'm flying with Qatar Airways direct flight from Stockholm- Doha. It takes exactly 6 hours. I'm flying from Stockholm Arlanda airport around 11.00 o´clock and will land at Hamad International Airport in Doha around 18.00 in the evening. Remember that right now it is 1 hour different between Sweden and Qatar. 

I'm ready for take off, are you!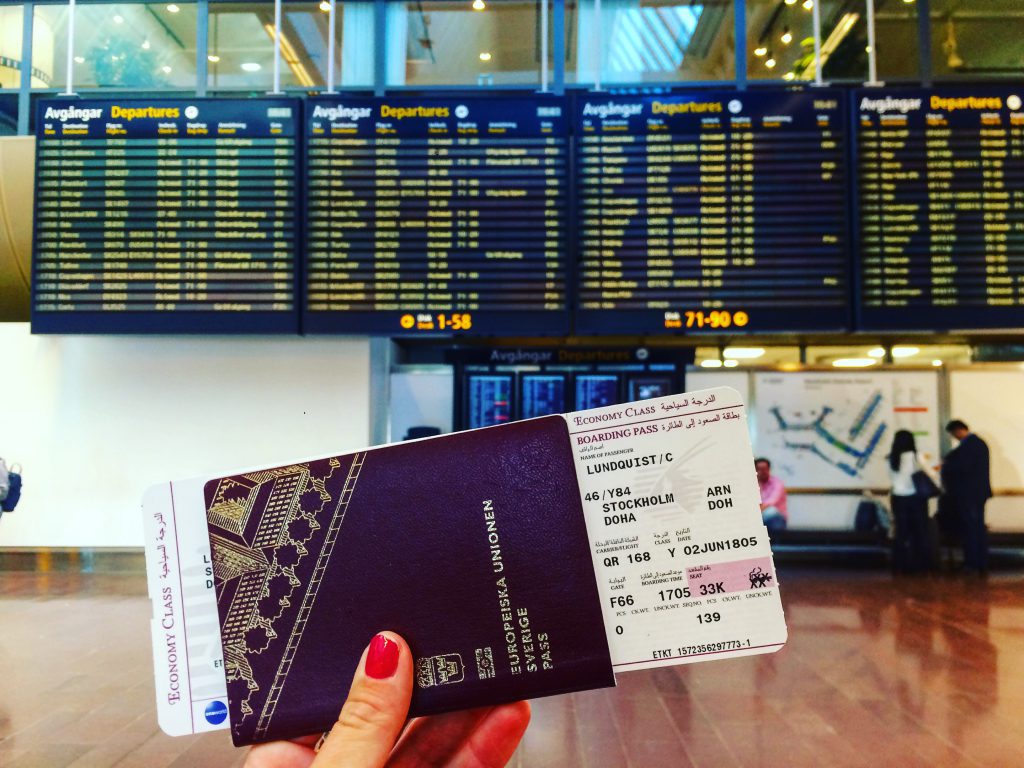 Qatar Airways flight from ARN-DOH QR168 
Flying with their Dreamliner 787- It´s wonderful!
The seats are divided by 3-3-3 with two aisles
A closer look how the seat and the tv monitor looks like
Touchdown DOHA, QATAR!
Check out more about Boeing planes here.
Happy Travels!
// Charlotte