A Day Trip To Tegenungan Waterfall, Monkey Forest and Tegalallang Rice Terraces in Ubud, Bali
If you want to go on a day trip in Bali I can recommend going to Ubud for a day, if you don't choose to stay in Ubud for a few nights. I chose to stay in Seminyak and rented a private driver for a day because I wanted to go to Ubud to visit Tegenungan Waterfall, Monkey forest and Tegalallang rice field, where I also rocked in a swing over the rice field, which was one of the coolest experiences I have done!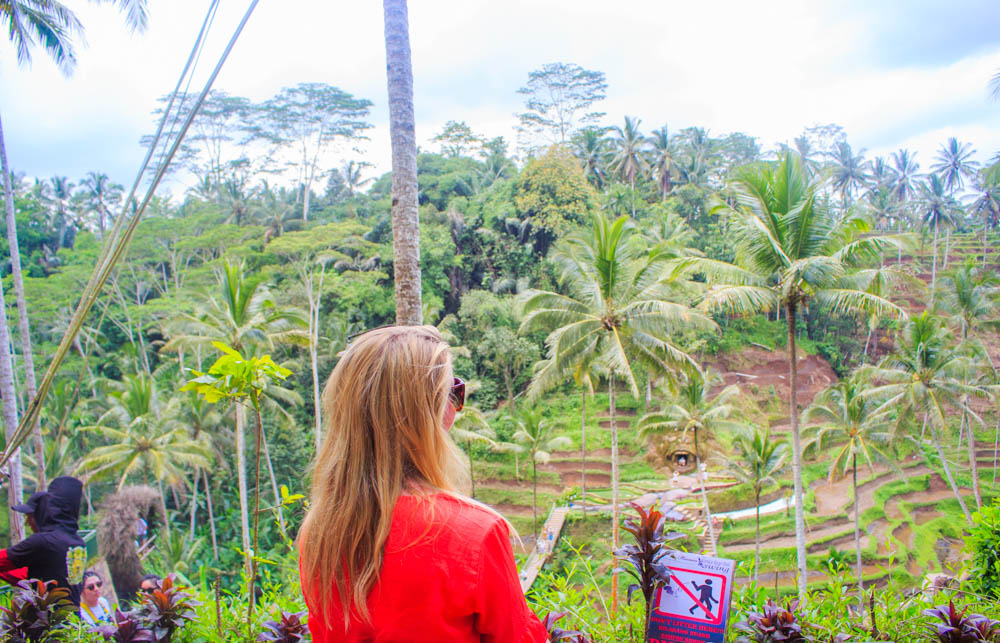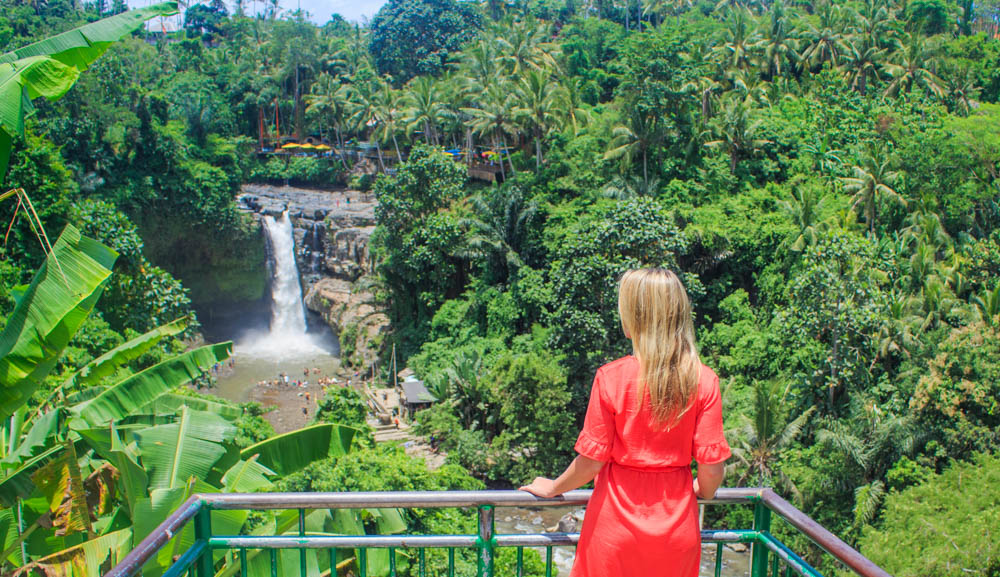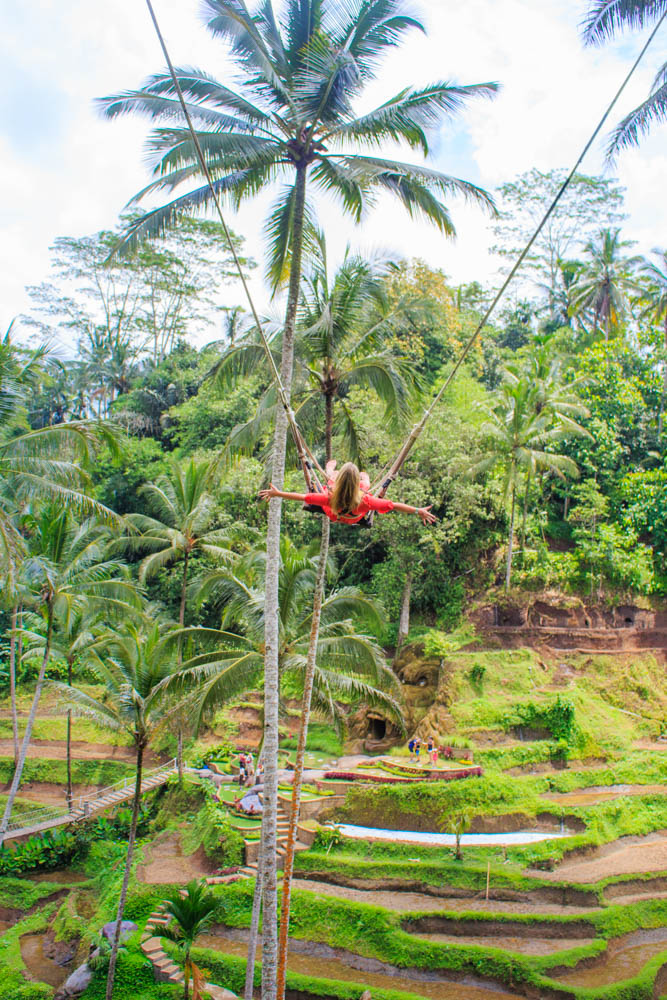 Ubud
It is said that Ubud is the heart of Bali but unfortunately I didn't stay in Ubud this time, however, I went here for a day to experience a lot of excursions on a day trip. Going on day trips in Bali is nothing you need to book in advance from home, it is possible to do when you are here from one day to the other. I booked my excursion at my hotel in Seminyak where I negotiated the price, times and what I wanted to see and do during the day. Like a tailor made excursion, only for me 🙂
My excursion that I made to Ubud cost 550,000 rupiah (about 50 Euro) and I got picked up at my hotel and dropped off later in the afternoon, as well as we went to Monkey Forest, Tegalallang Rice Field and Tegenungan waterfall according to our agreement. In addition to this I had to pay for all admissions. I recommend renting a private guide for a day in this way and usually you can get the price down even more, and if you are several people, it will also be cheaper per person!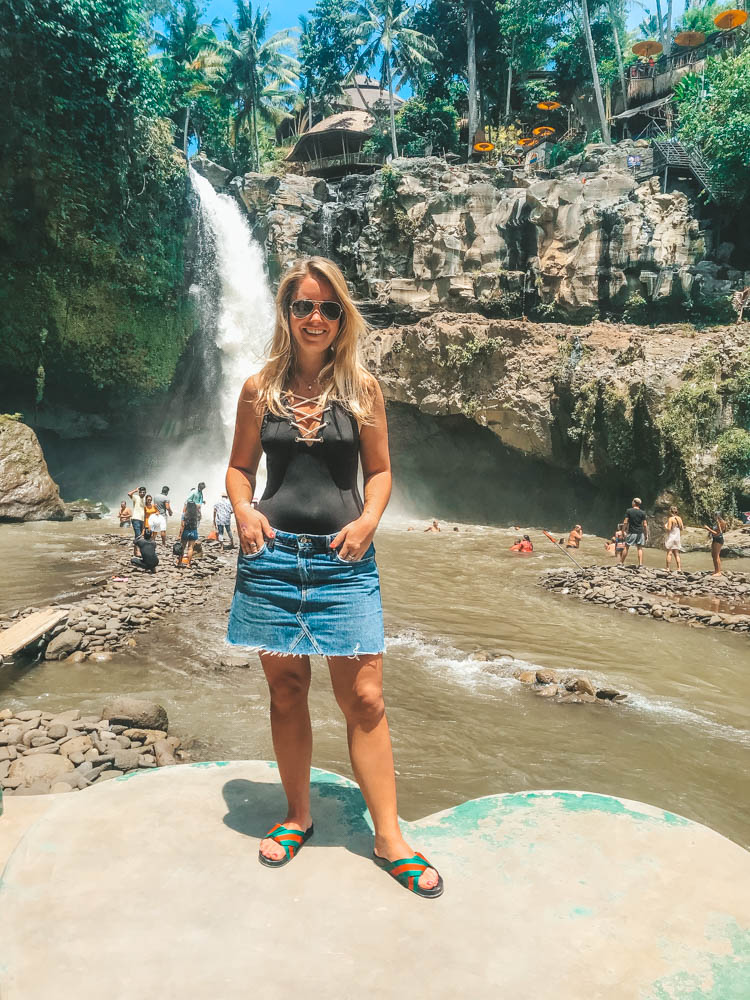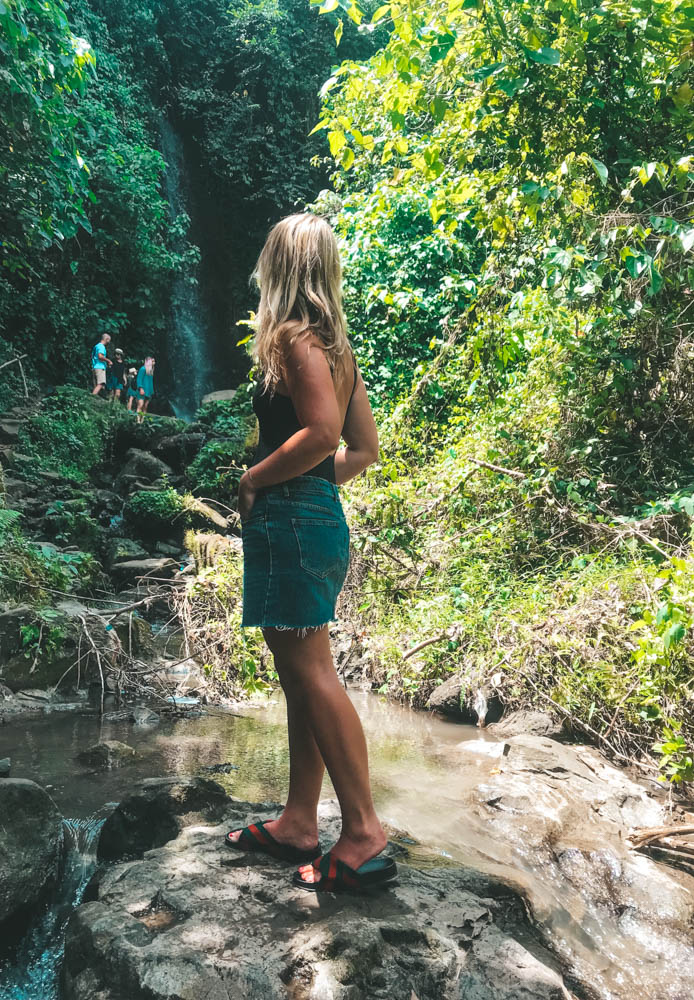 These are the things I did on my day trip to Ubud:
Monkey Forest
Tegalallang Rice Terraces
Swing among the rice fields
Tegenungan Waterfall
Monkey Forest
The first stop on my day trip to Ubud was Monkey Forest. Entrance to Monkey Forest cost 80,000 rupiah (about 5 Euro). It is a very well maintained and nice park with lots of monkeys everywhere. Remember, however, that you are not allowed to feed the monkeys or look them in the eyes because then they become very angry and can attack you and in the worst case bite you, so be really careful when you are here!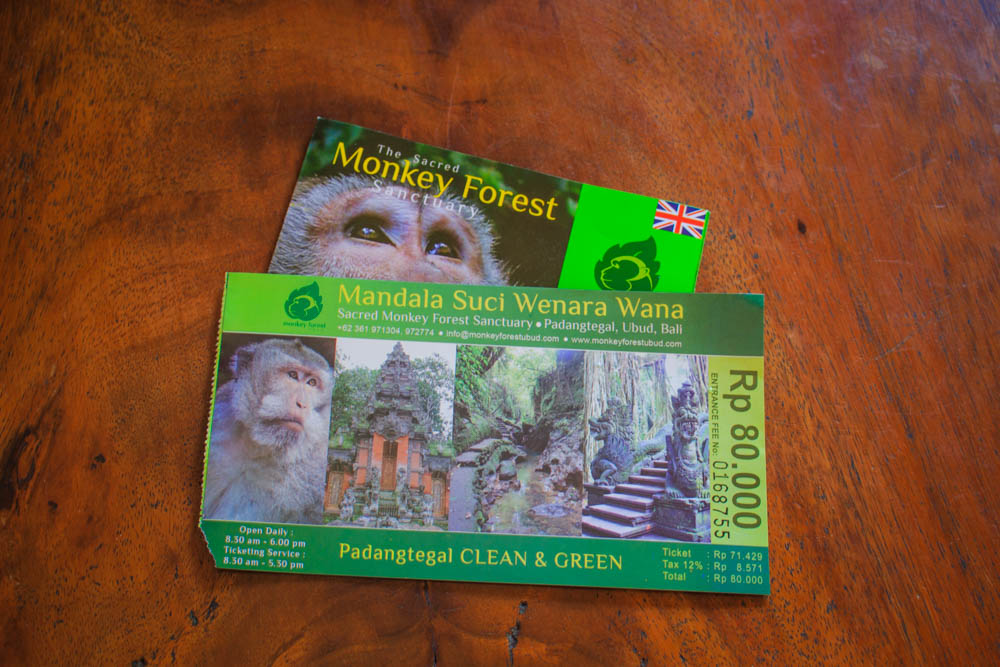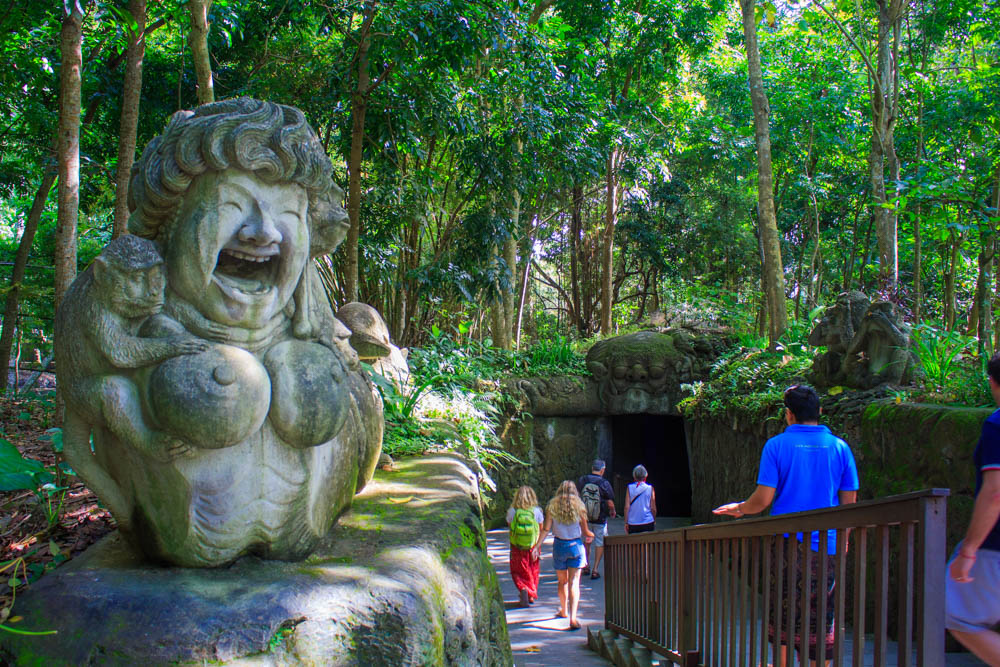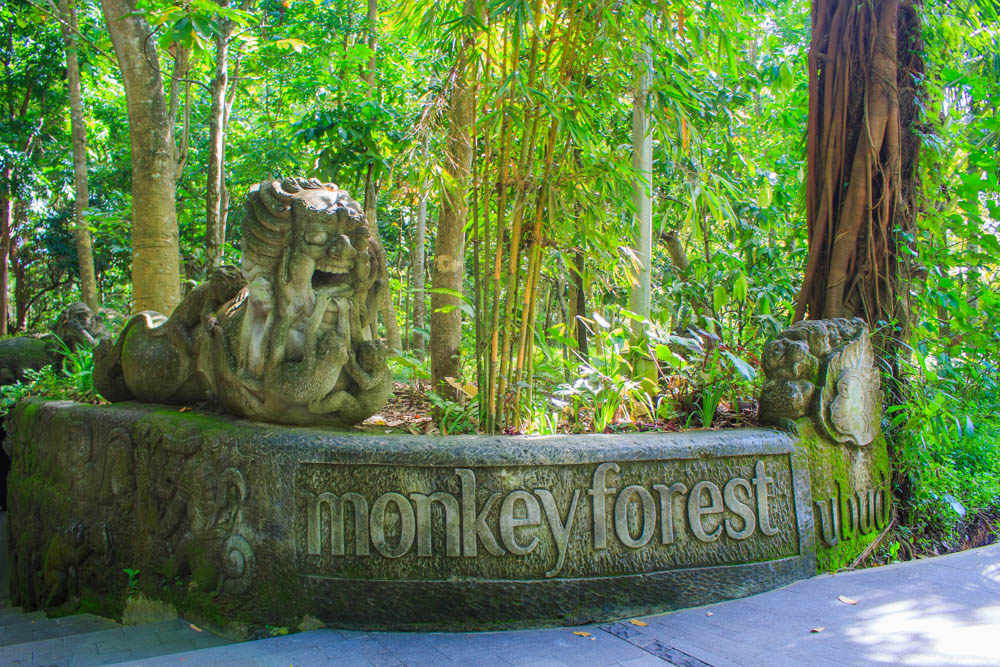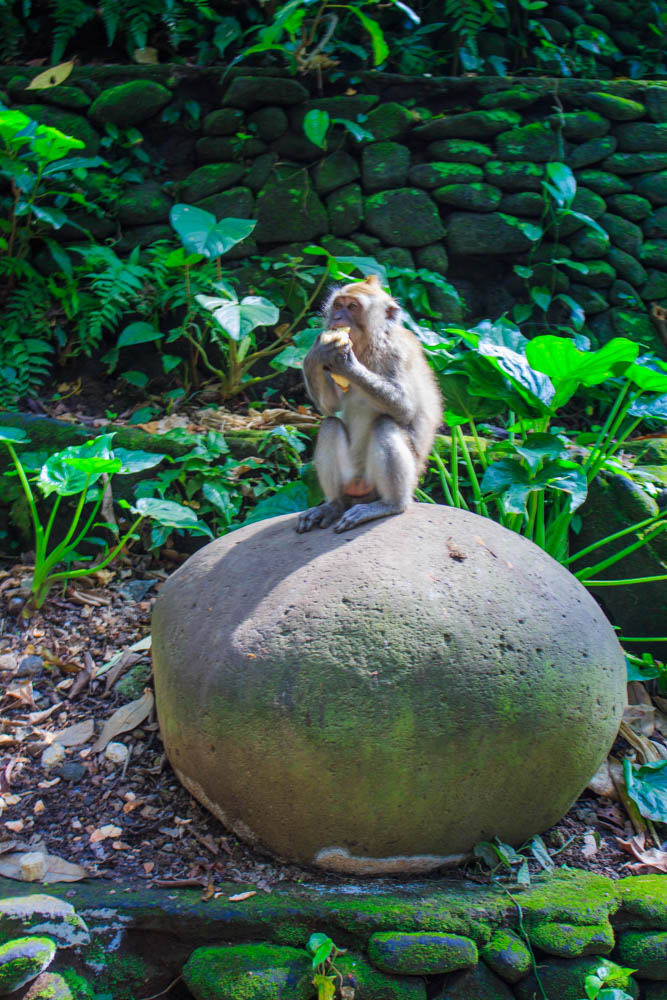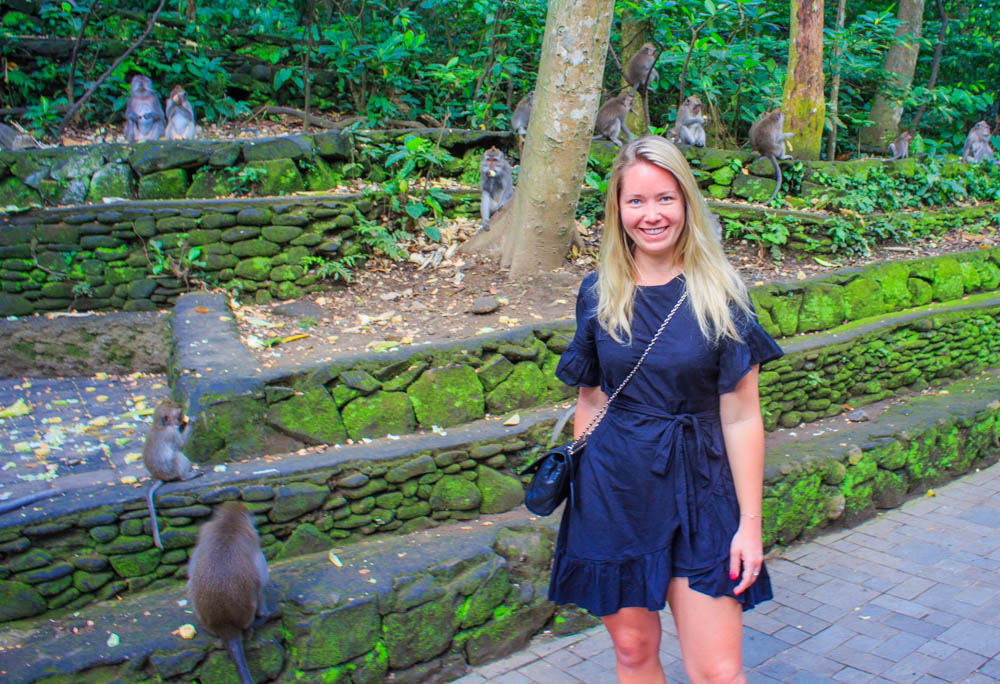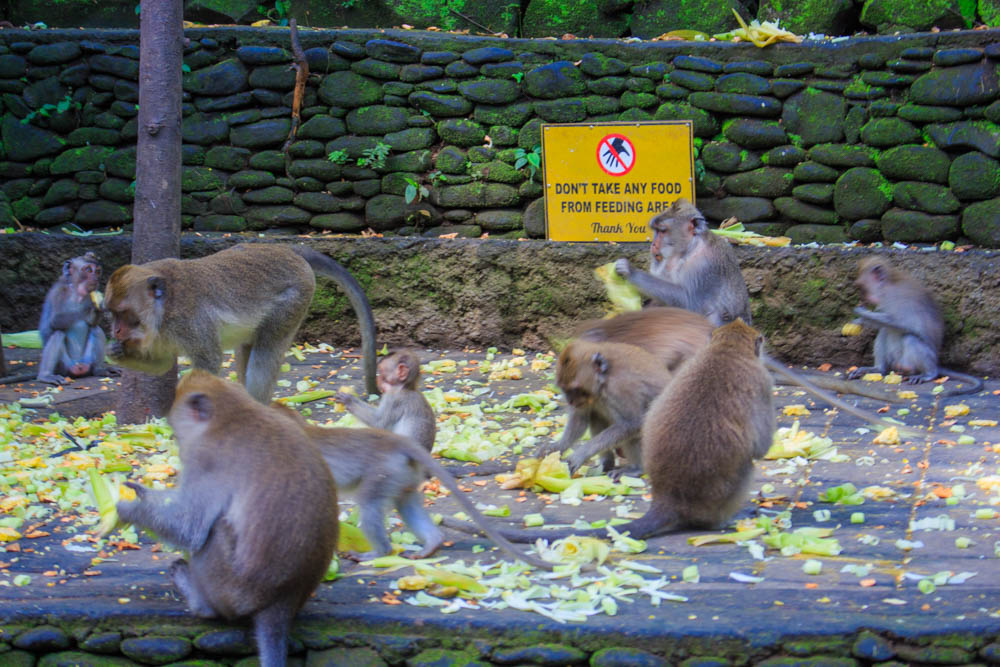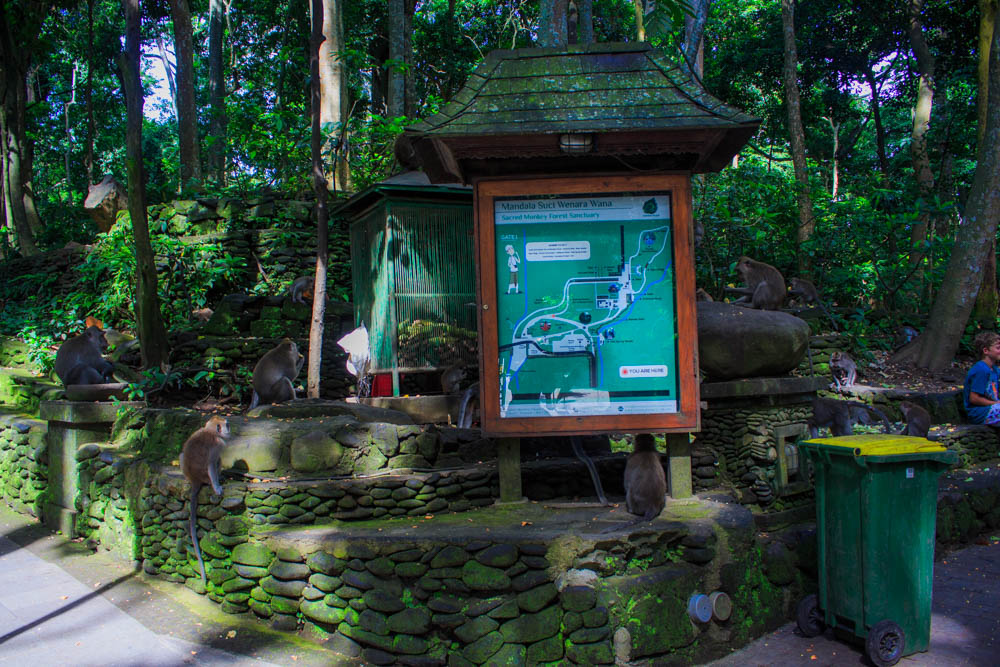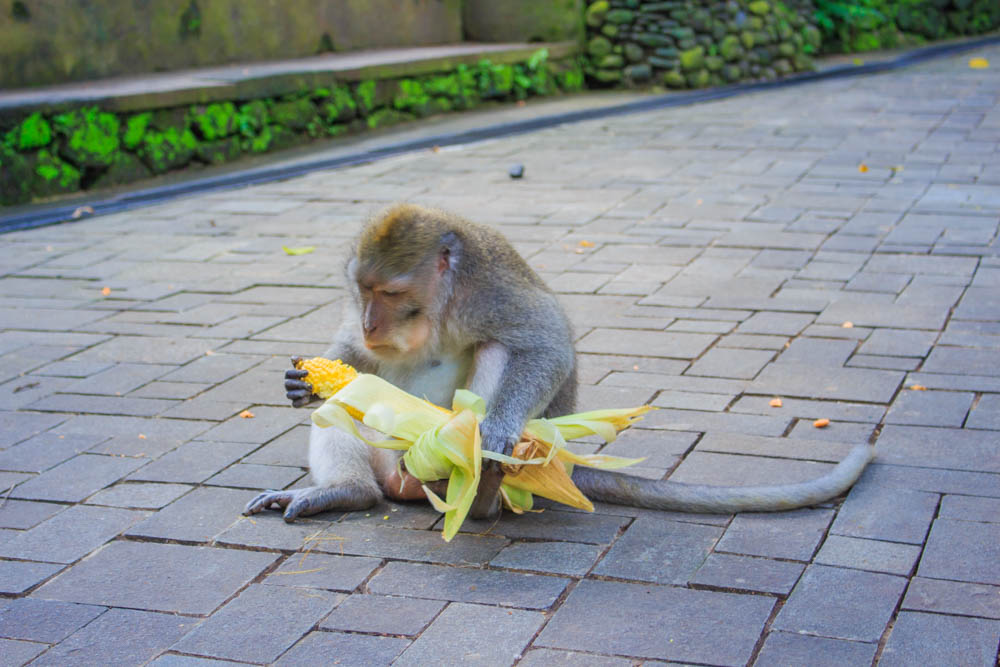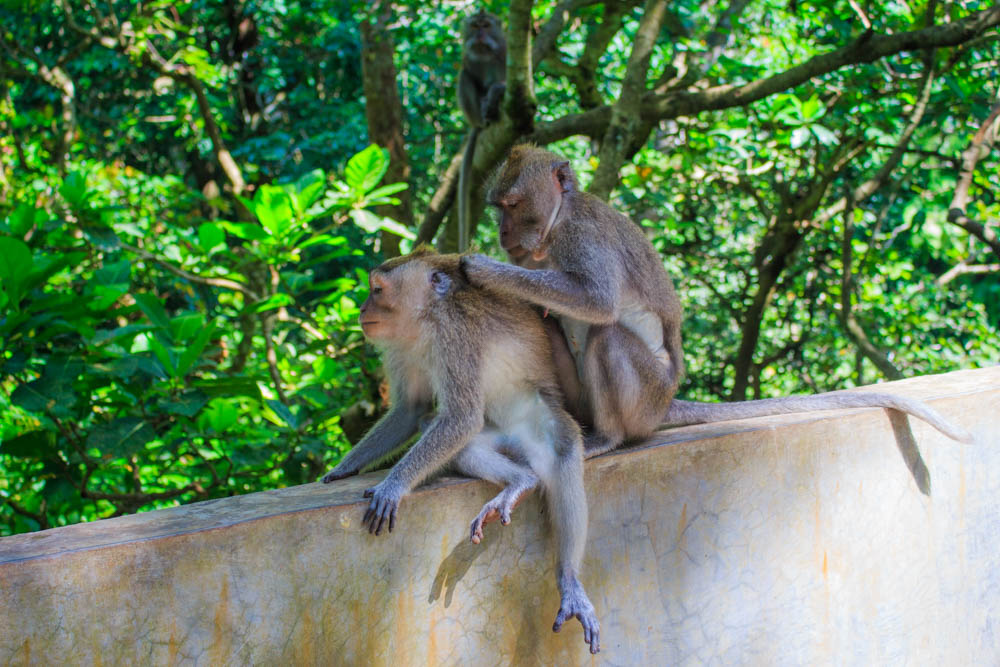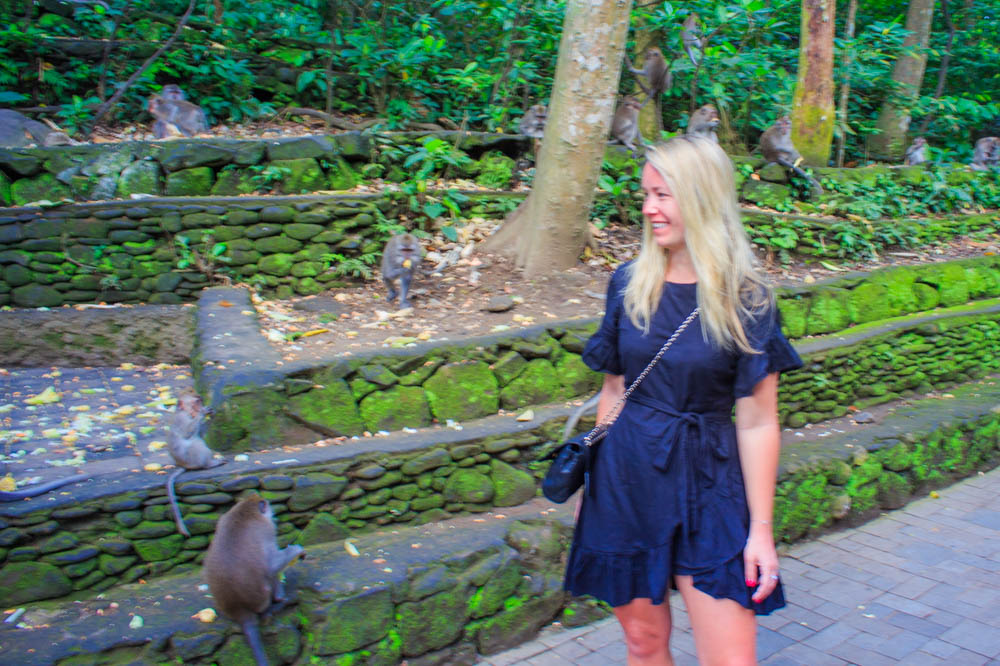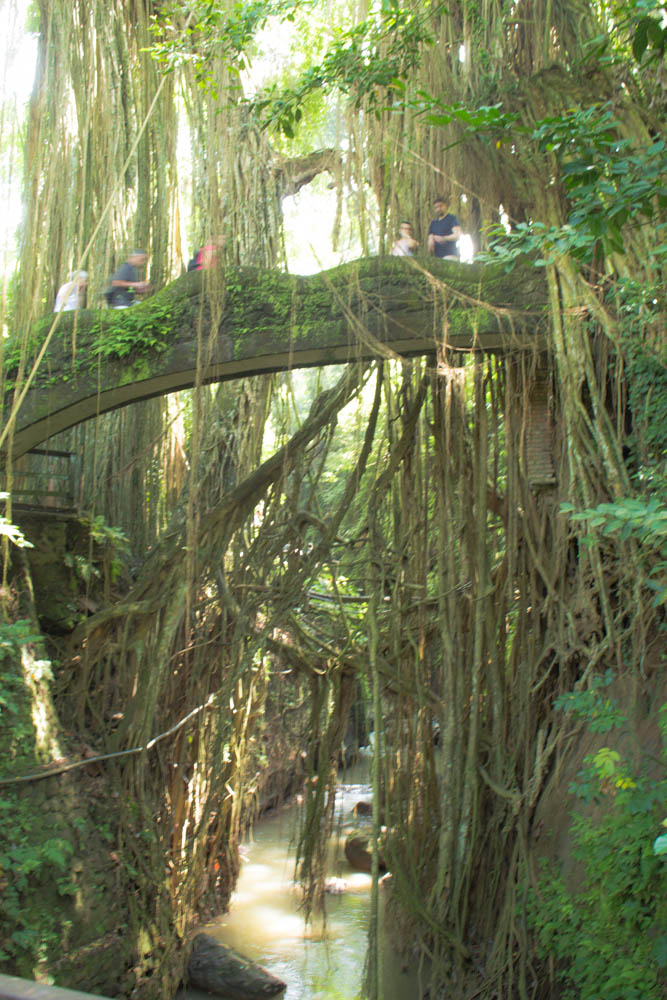 Tegalallang Rice Terraces
Tegalallang rice fields just outside Bali is one of the most famous landmarks here in Bali and even an experience I highly recommend to see for anyone going to Bali for holidays, regardless of age. Walk around the rice fields and enjoy the surroundings around you. This is an unusual sight you don't see every day so enjoy and take in every second you are here, because it is a very special nature that is incredibly beautiful 🙂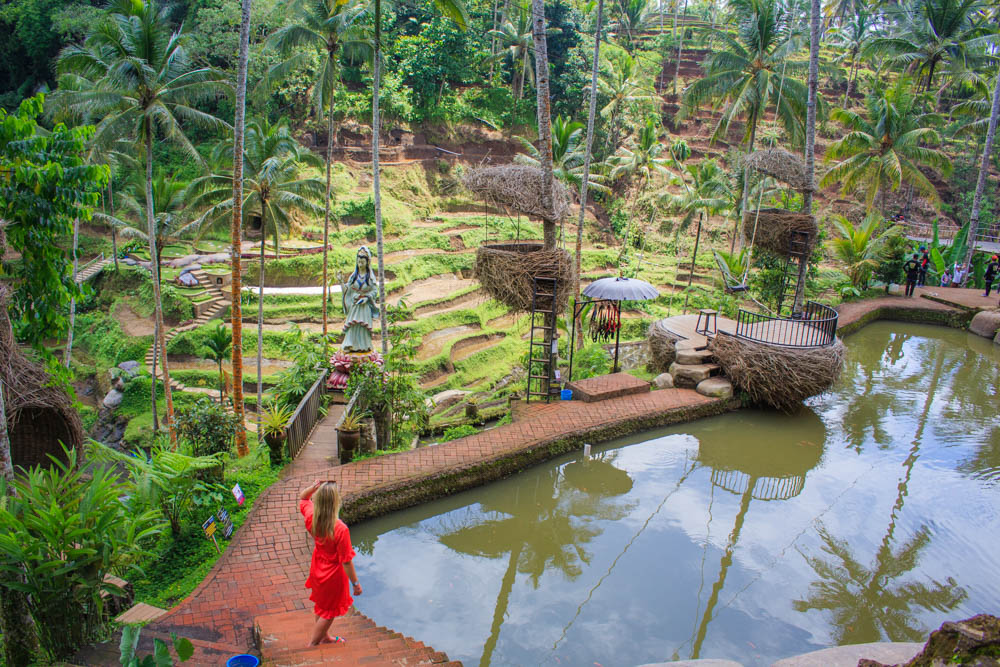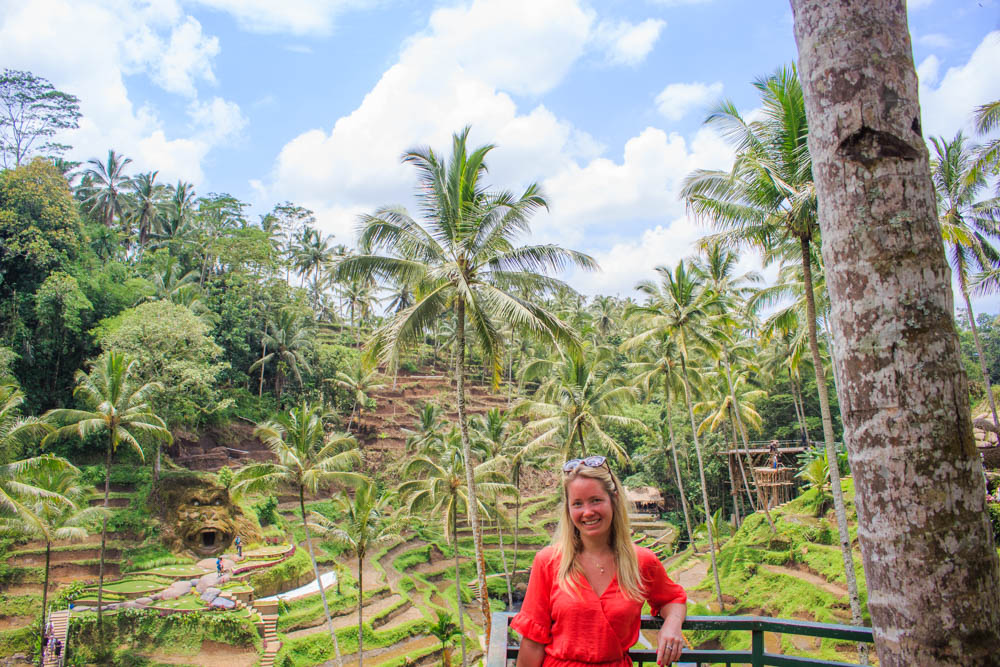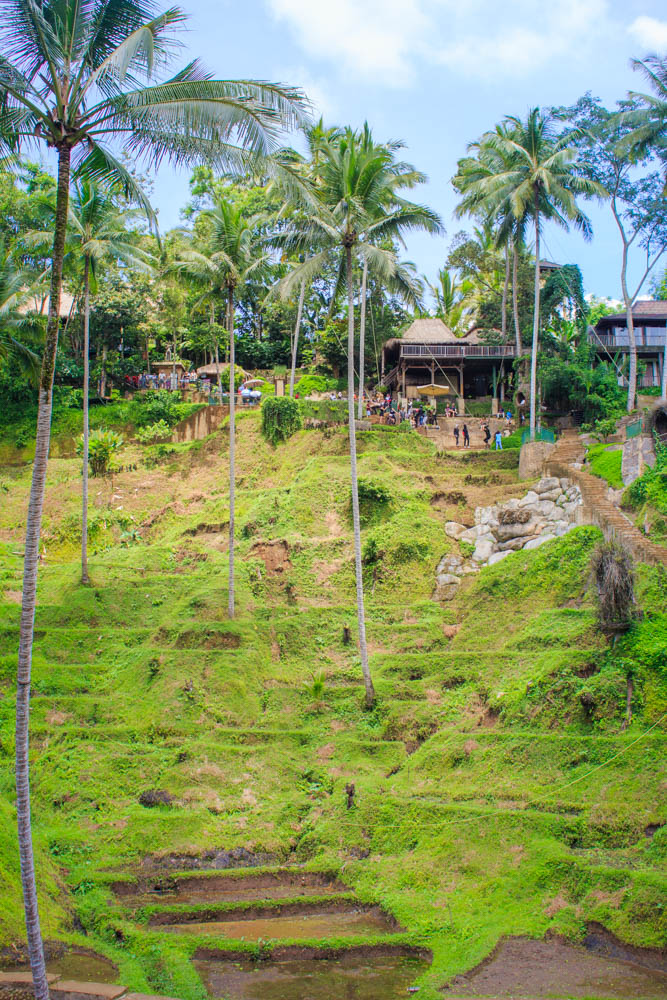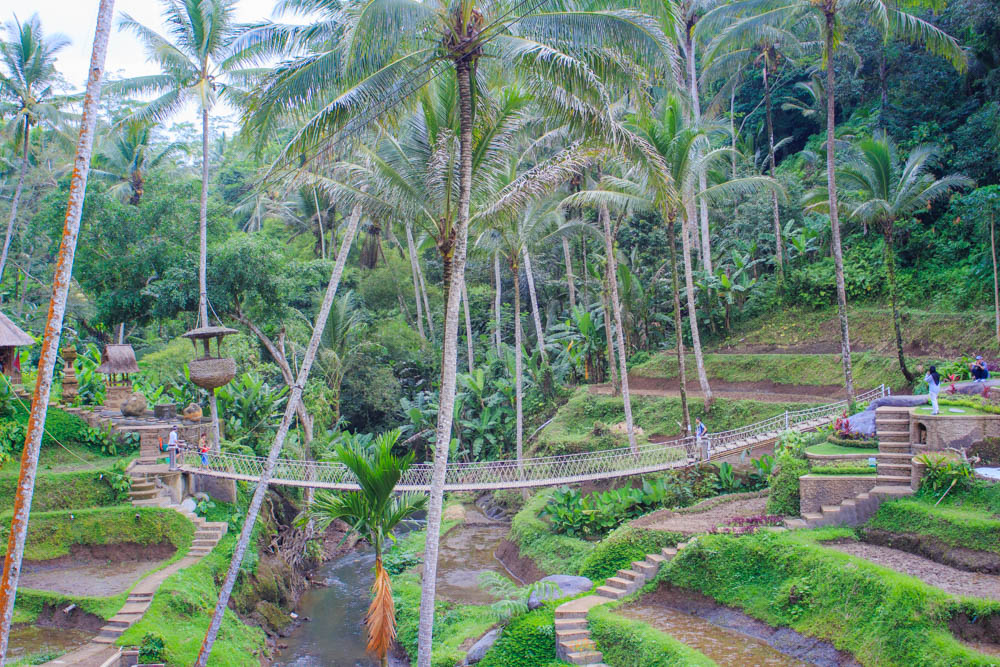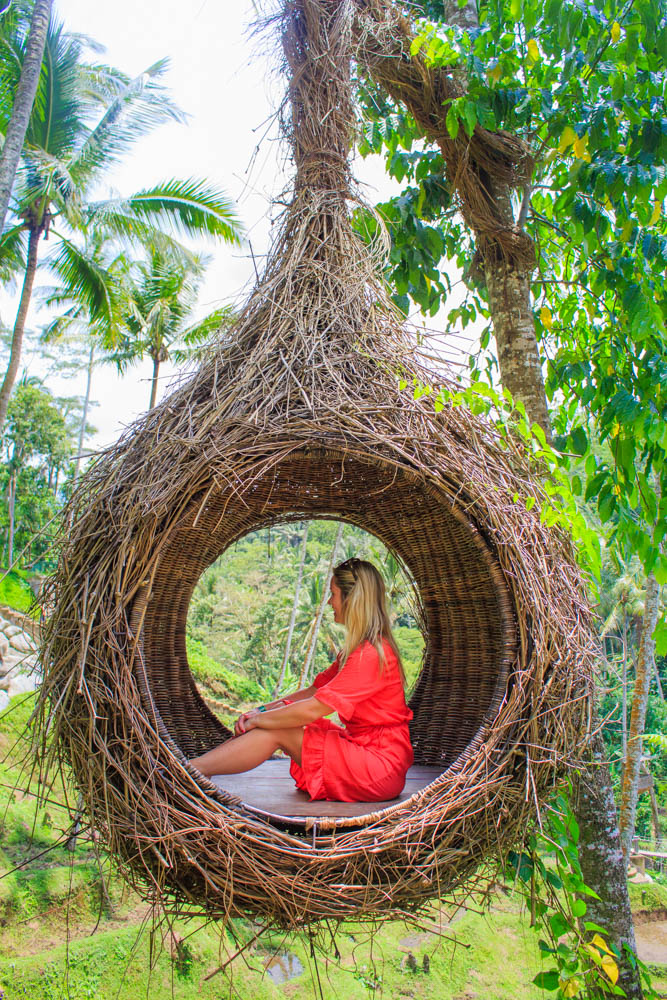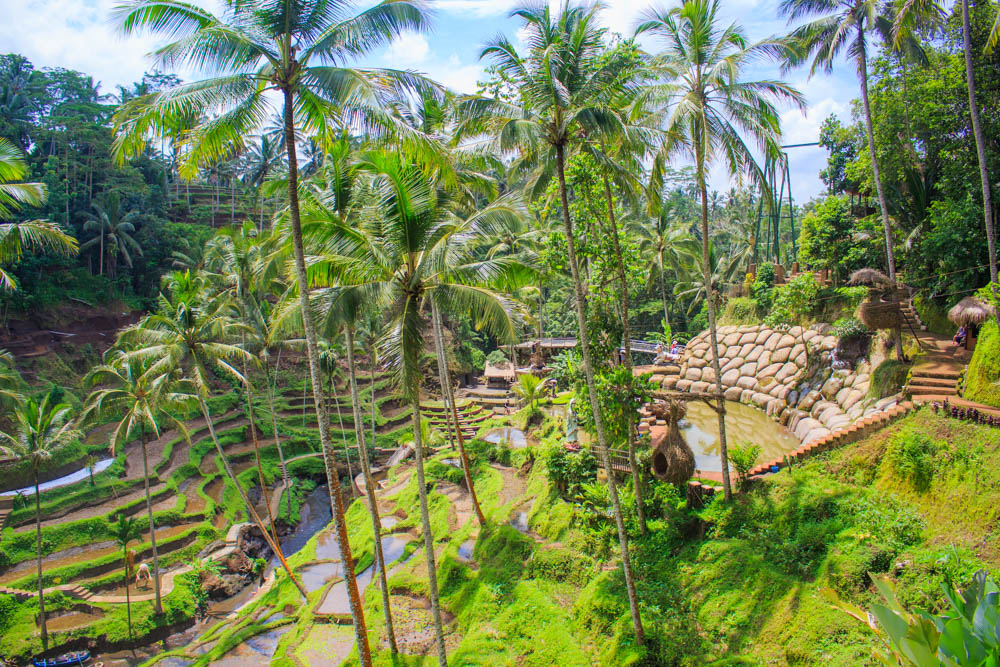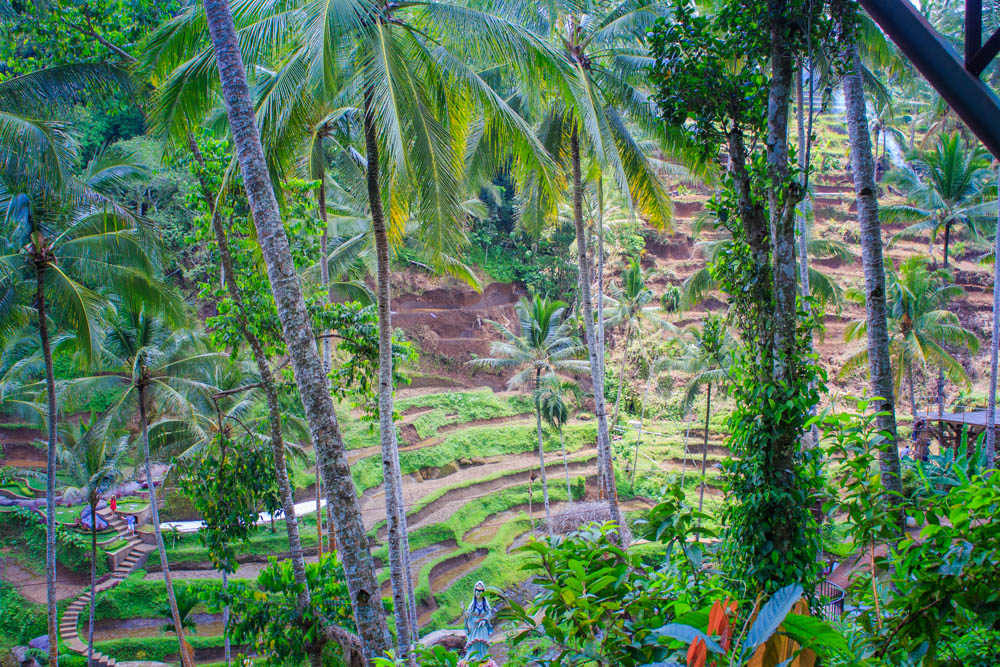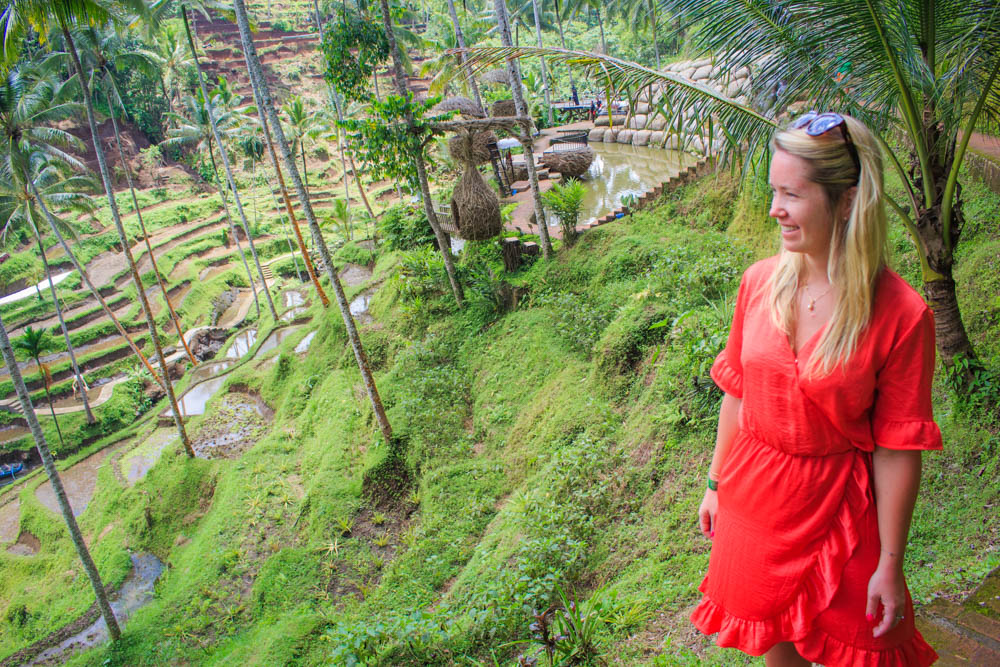 Swing on Tegalallang rice field
You don't just have to walk around the rice fields here, you can also swing over the rice fields if you want. The swing itself costs 150,000 rupiah (about 10 Euro) and if you want to swing as a couple it costs 250,000 rupiah (17 Euro) for 2 people. There is also a photographer here who takes photos of you that you later on can buy and get them by mail and on a usb stick. That costs another 150,000 rupiah but I had my own driver for the day who also acted as my photographer with my system camera instead 😉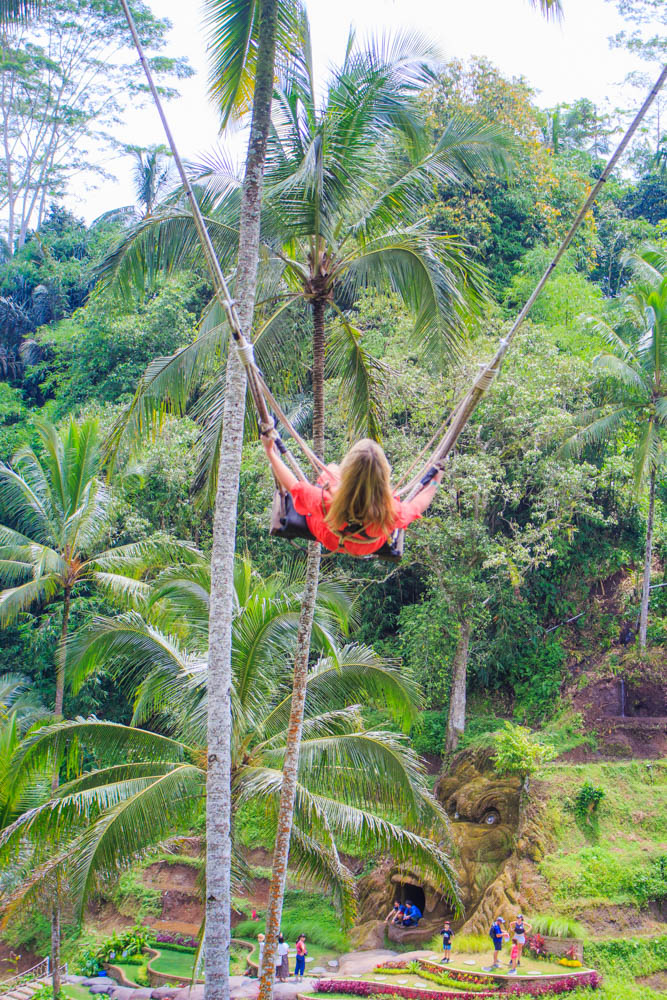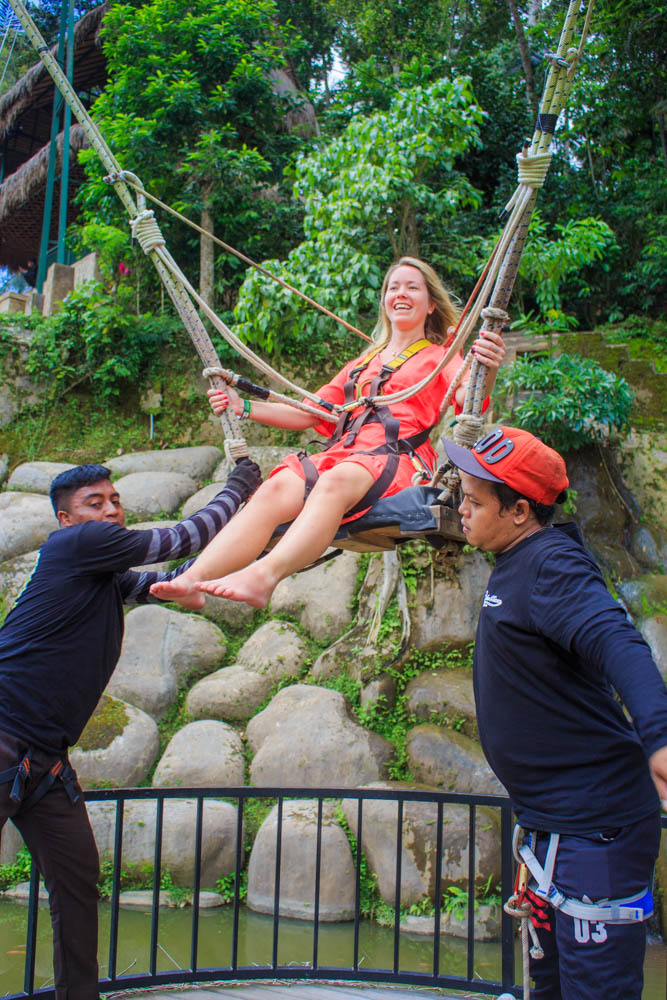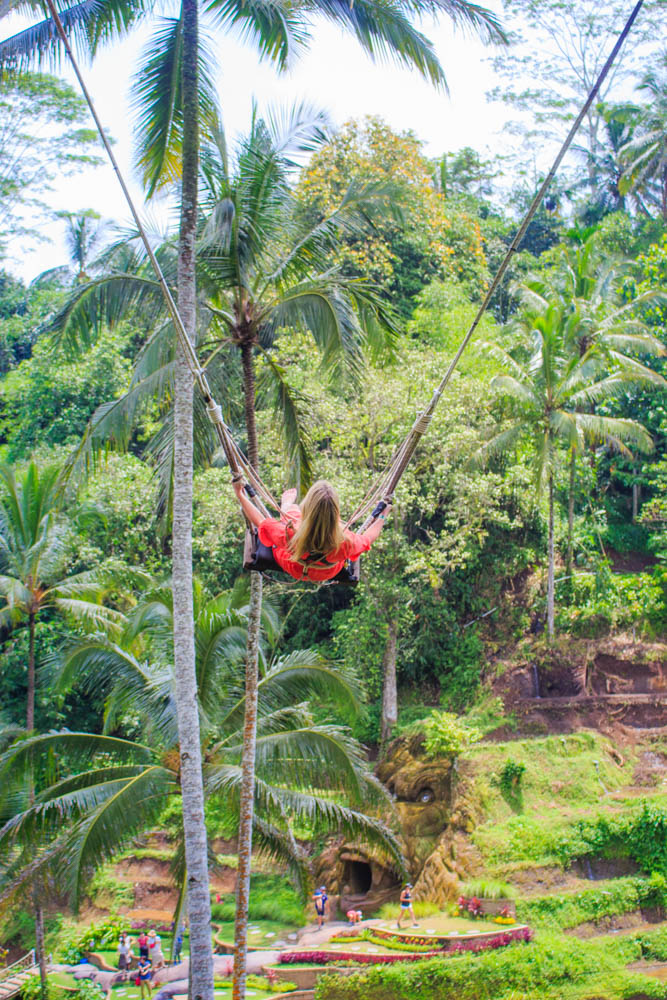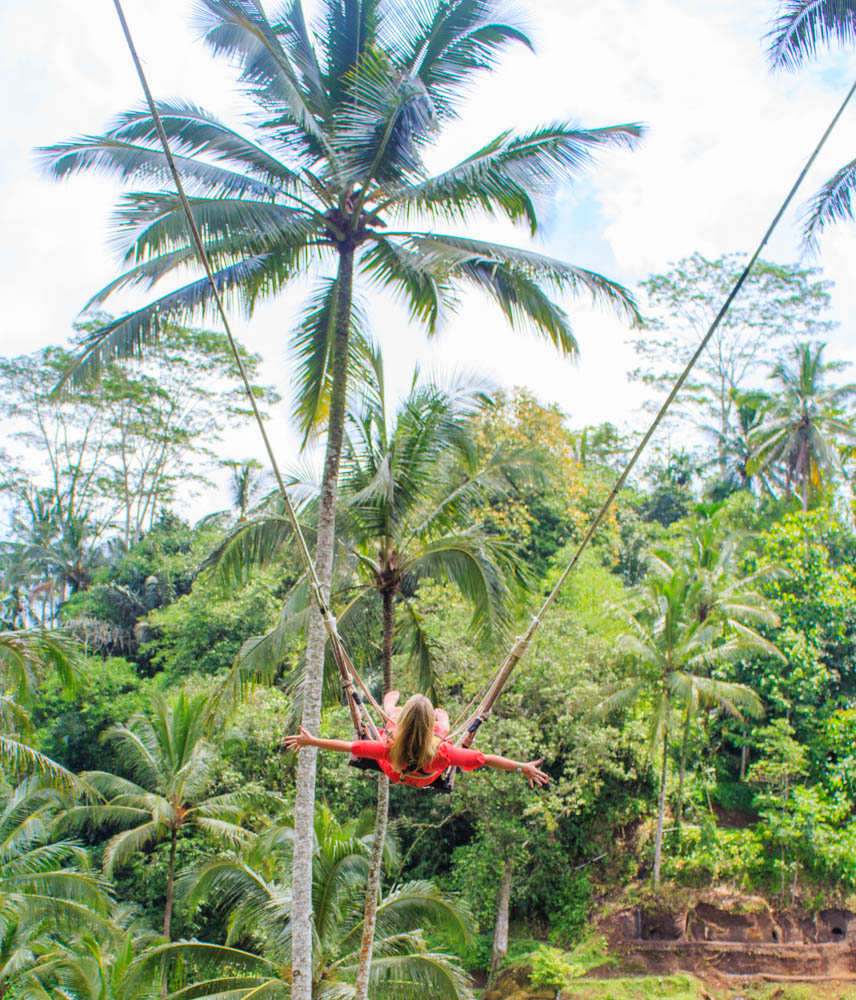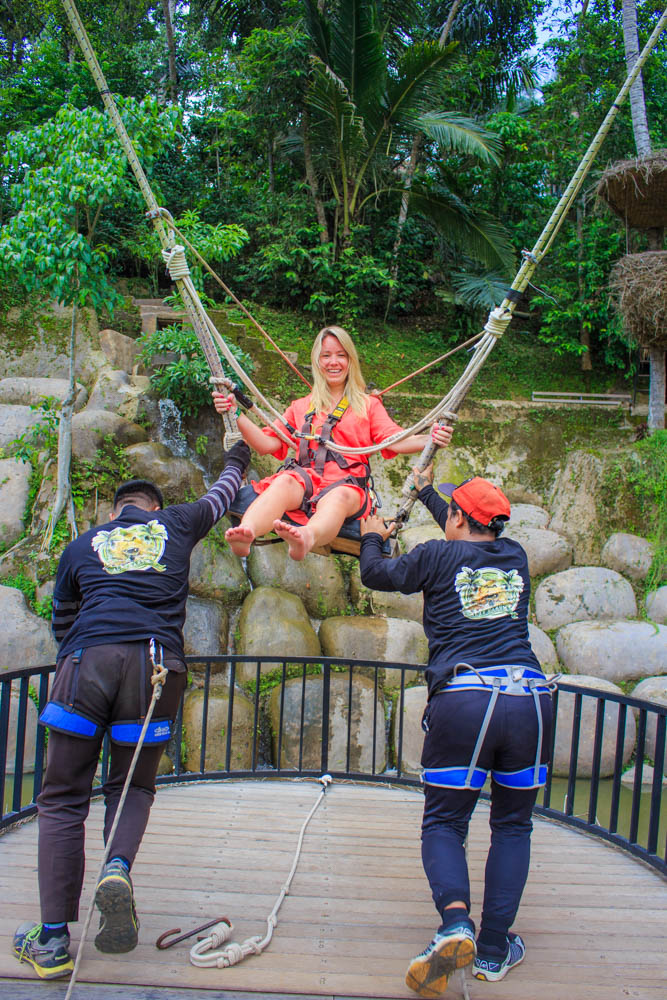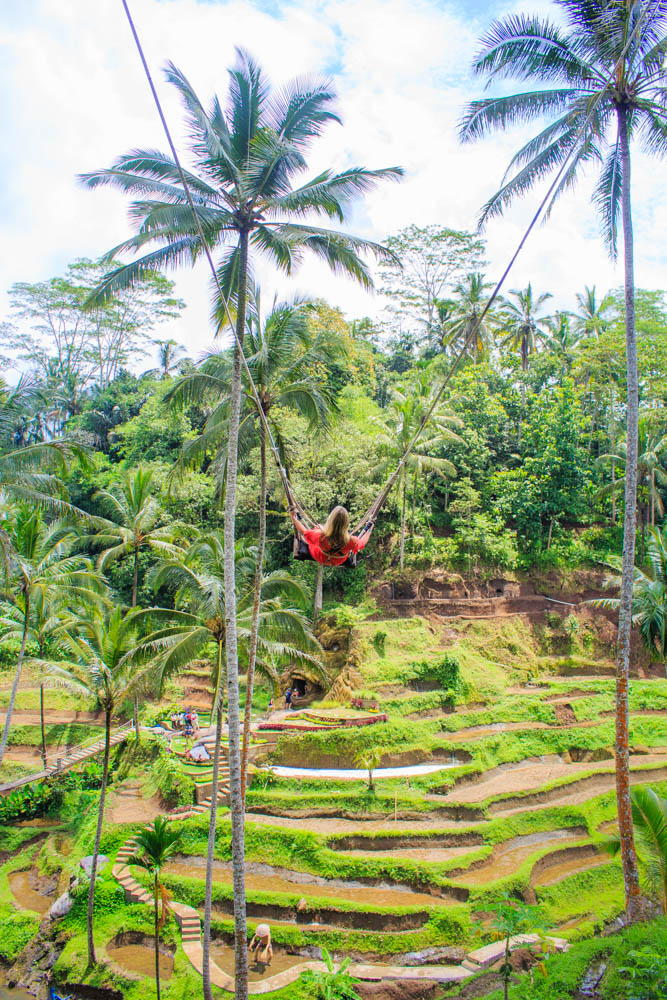 Tegenungan Waterfall
My last stop for the day was Tegenungan Waterfall which is about 20 minutes outside Ubud city. Tegenungan waterfall is the largest waterfall in Bali and and also the most famous one, therefore very popular (especially during Bali's high season which takes place June – September).
When you get here you will see a parking lot and a pay station where you have to pay 5,000 rupiah for car parking (free for scooters) and then 20,000 rupiah (about 1 Euro) per person as entry to the waterfall. Walk through the shopping area and follow the road down to the waterfall, it is very easy to find thanks to the many signs that are everywhere and the stairs down are well made to easily walk in only flipflops.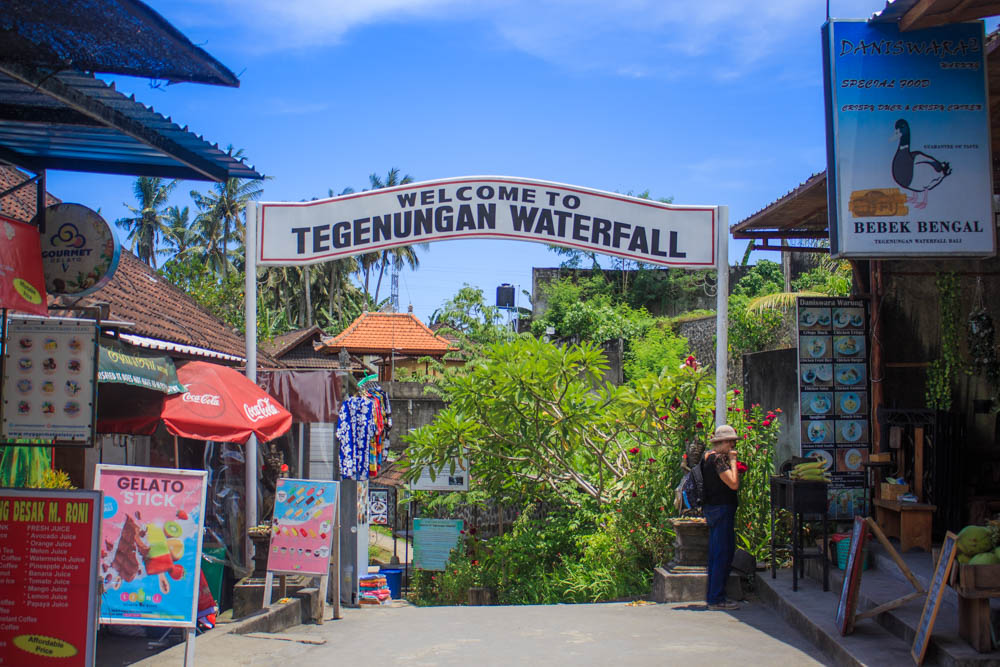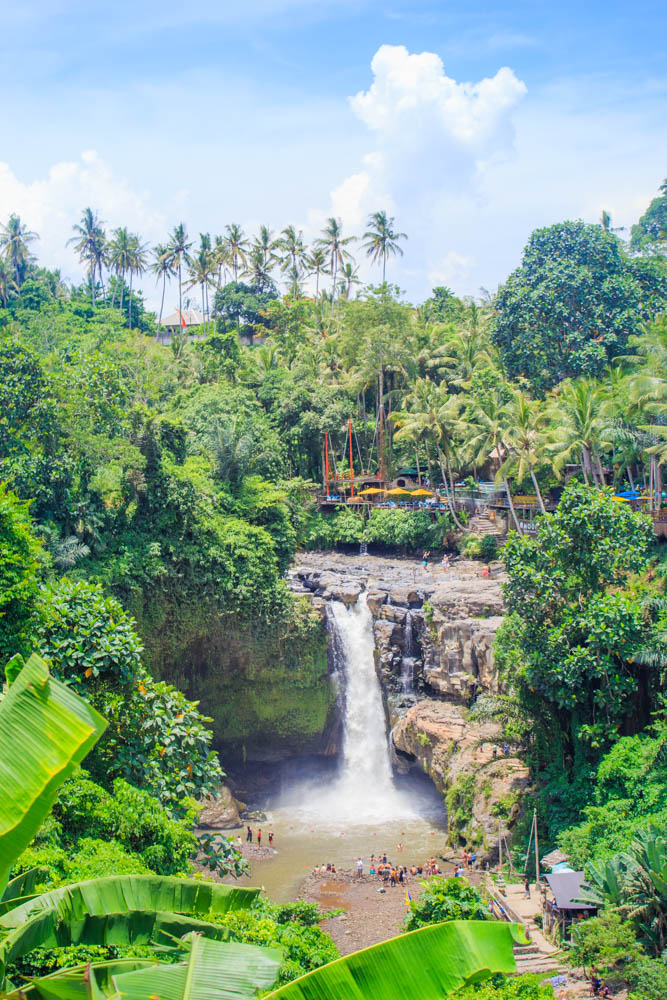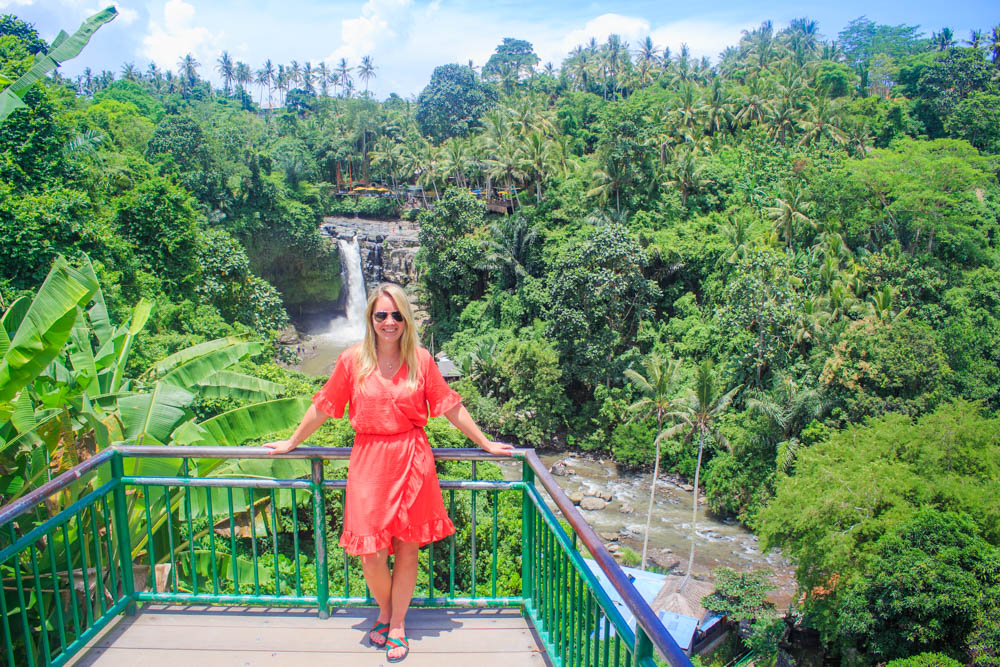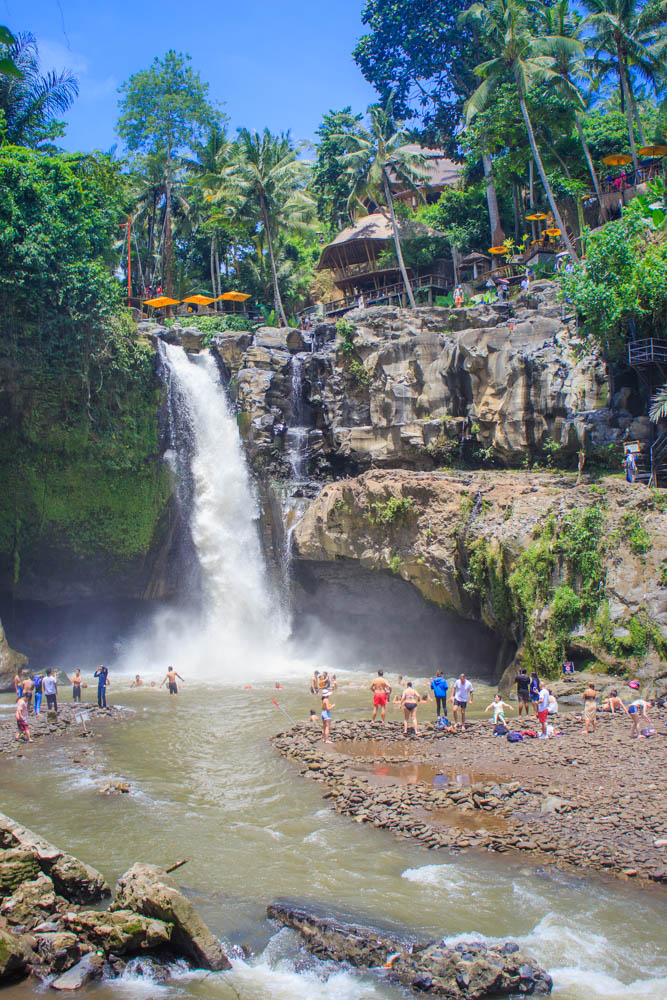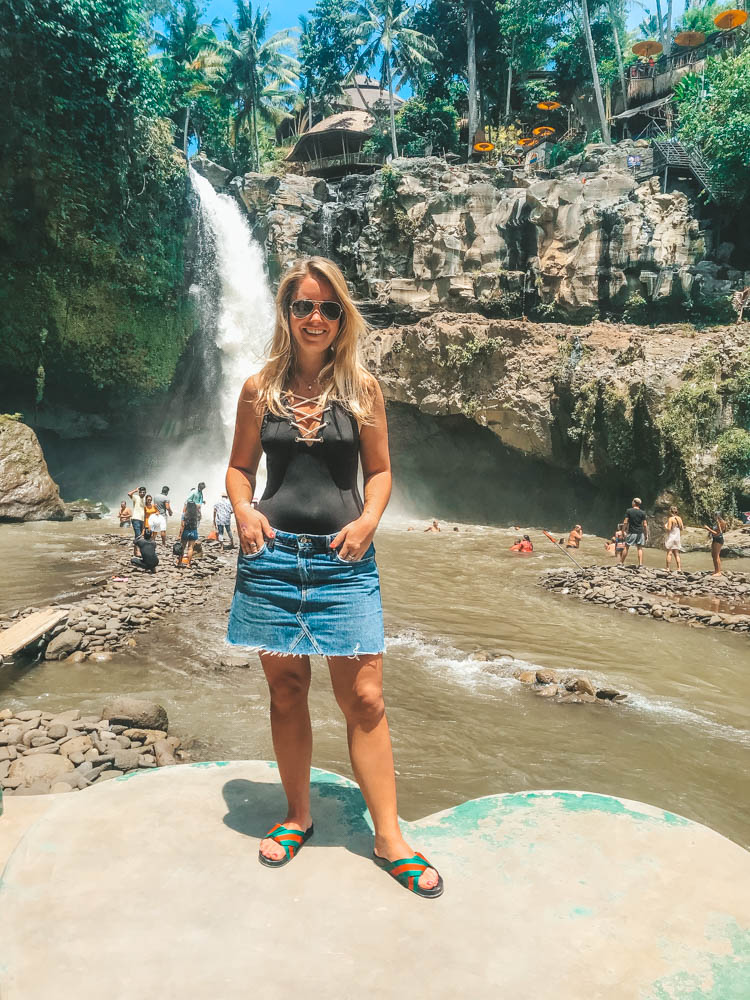 On the way down to the "real" waterfall you will also pass a smaller waterfall where there are not as many tourists at all. You will immediately see this waterfall once you pass it, but not everyone goes to it. I went halfway to it and as you can see in the picture below it is possible to get even closer.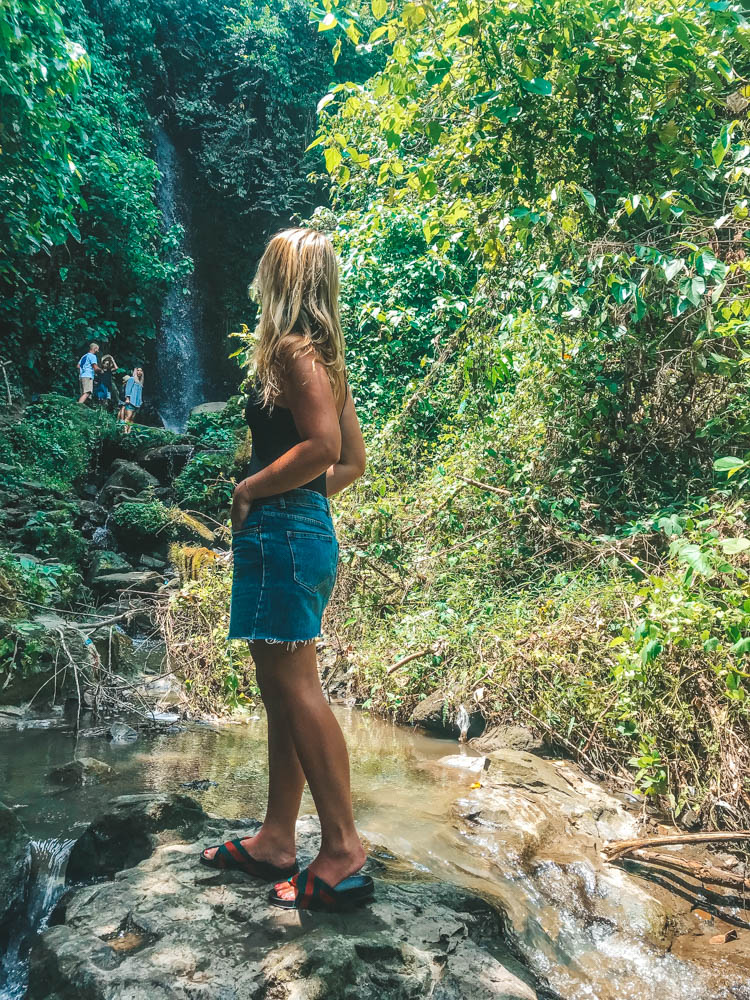 Next time I go to Bali and Ubud I want to do this:
Stay at Hanging Gardens Hotel
Kanto Lampo Waterfall
Tibumana Waterfall
Mason Elefant Sanctuary
Watch the sunrise on Mount Batur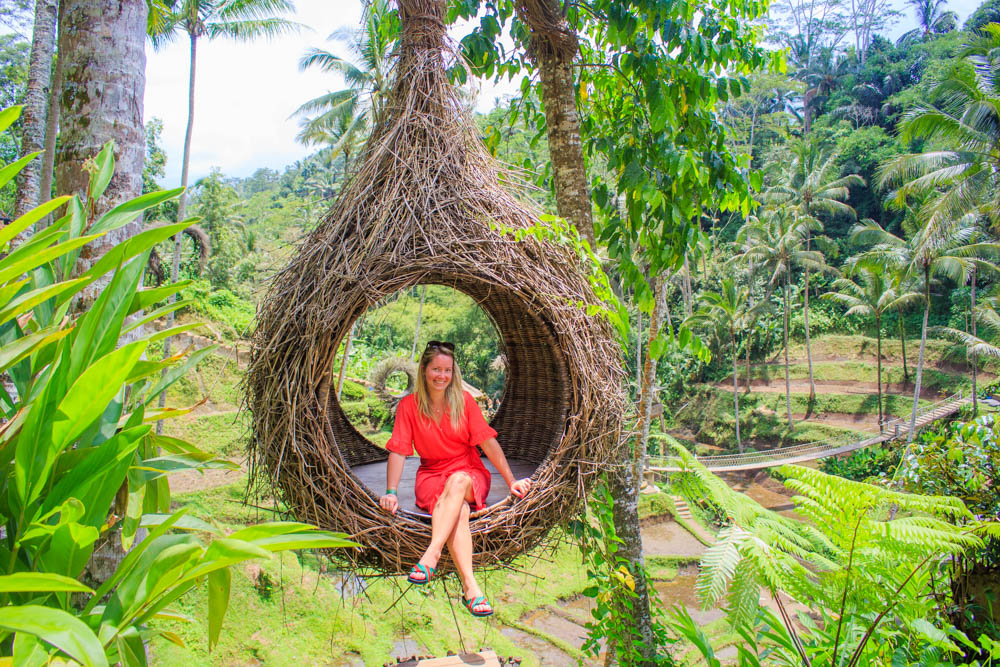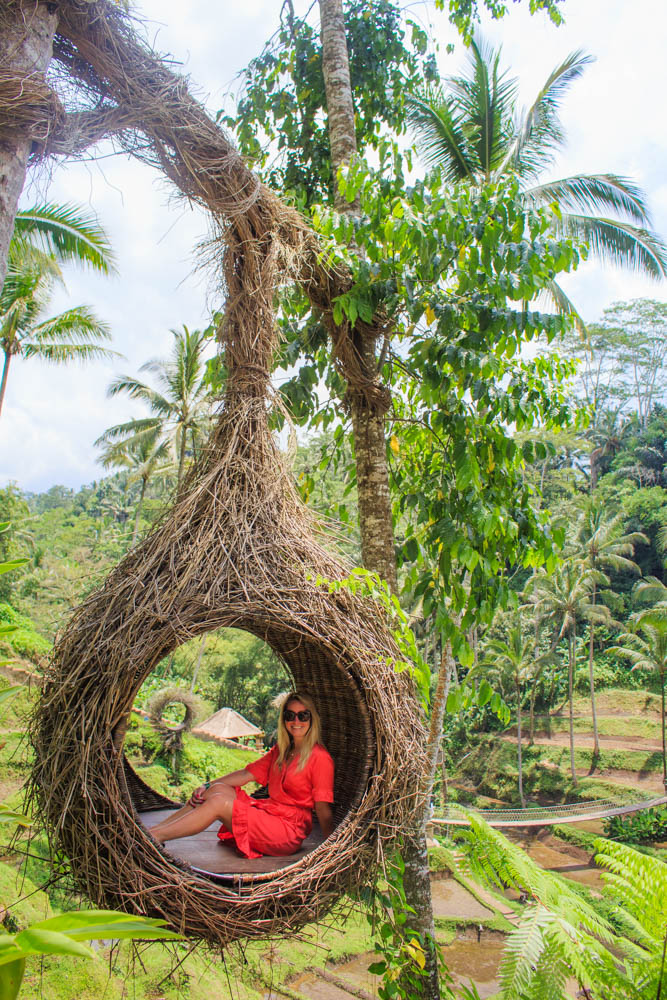 Have you been to Ubud, what did you like best here? Tell me! 🙂
Here you will find more Bali guides from me:
Happy Travels!
// Charlotte