FAQ to Readyfortakeoff Part 2
Since my last post about the FAQ I usually get, I got a few more questions from your readers. I also had some questions since earlier that didn't fit with the first post, so now it continues 🙂
How could a day as a Flight Attendant look like?
Ooh, it varies from day to day when you working as a flight attendant. At Qatar Airways, I could fly a trip of 12 hours and then remain on the destination for days off. Another day I could fly four routes- for example: Dubai going and coming back, and then Abu Dhabi and back. Another day I could just fly Bahrain and back for a flight that only takes 20 minutes to fly. So the working hours and days could vary. Usually I was gone 3-4 days and if I had a flight for approximately 6 hours I had free time at the destination before it was time to fly back home for 6 hours.
At SAS, I could be gone five days in a row and fly back and forth across Sweden and Europe all five days. A typical day might look like that I flew Frankfurt going and coming back. Then to Lulea and sleep there for the next day to continue from Lulea flying to Malmo. Another day I could fly London and back and then Gothenburg and back and coming home late at night to my home.
Are not you afraid of turbulence?
No, I'm not afraid of turbulence. I think it is even little exciting when it gets turbulence. Maybe because I'm used to it, but turbulence is never something dangerous and I know that so it doesn't scare me at all.
How many are you working on board?
On smaller aircrafts with only one aisle we are between 3-4 cabin crews on a SAS flight and on Qatar Airways, we could be up to 6 cabin crews on a single aisle aircraft. On larger aircrafts with two aisles, we could be as many as 19 cabin crews with four pilots on a Qatar Airways flight. That felt like a whole football team 🙂
Wasn't it a hassle with the culture and another language in Qatar?
Yes, it was very hard at the beginning when I moved to Qatar. It was a lot that was so different and I had to adapt myself a lot, but it was easier than I thought. I came very quickly into the culture. Although it was frustrating many times. It went well. I chose to move there and just had to learn to adapt myself to their religion and culture.
Arabic is the language spoken in Qatar and a few words here and there I have learned. Even during my flight attendant training, we learned both words and sentences that could be useful for us to use. Although I can not speak Arabic, I can understand some words and of course it was hard when I know people were talking about me in a language I didn't understand, so I stood there and felt stupid 🙂
How much spare time did you have every month?
I had quite a lot of spare time every month. We were free when we flew to destinations around the world and had overnight stays. It felt like I was free more than I could see on my schedule. I also tried to apply for 4 days off in a row every month so I could stay home in Qatar or travel away, which I usually got. Generally, we had a lot of days off but also to be able to recover and restore the body after time differences. It was common to first fly west and then get home to Doha, charge the batteries and then fly to the east. I can say that the body did not hang out all the time and appreciated all the free time it got.
Why did you switch to SAS?
My contract of 3 years went out and I had stayed longer than I needed but what eventually made me go home was like a "kick in the back" from Qatar Airways. For a few months I had more and more flights to Stockholm so I started shipping my clothes and things more and more. So I was prepared to come home.
But what made me eventually come home was that I lived my life that I used to and it was not appreciated by everyone. So I was asked to go home to Sweden, which was just good for me. The same day I came home from Qatar, I had an interview for SAS. I landed 7 in the morning and after lunch the same day I had my interview for SAS. It couldn't been better! 🙂
What is the biggest difference between Qatar Airways and SAS?
The biggest difference is that on Qatar Airways we were many cabin crews on all flights. Which was fun. At SAS we were not as many on the flights. I really like to work in teams and with many people. However, SAS was much nicer in how to treat and care for it´s staff than I experienced that Qatar Airways did. In addition, Qatar Airways is a 5-star airline where the service had to be top-notch and the smallest movement played a role. There were strict rules and I was always monitored that I did everything right. I could get a warning or be reported at Qatar Airways very easy, that wasn't the same at SAS.
But the most important thing was that with Qatar Airways I had to fly and discover the WHOLE world. With SAS I was limited to Sweden and Europe with very little overnight stays in Europe, only in London we were able to stay overnight.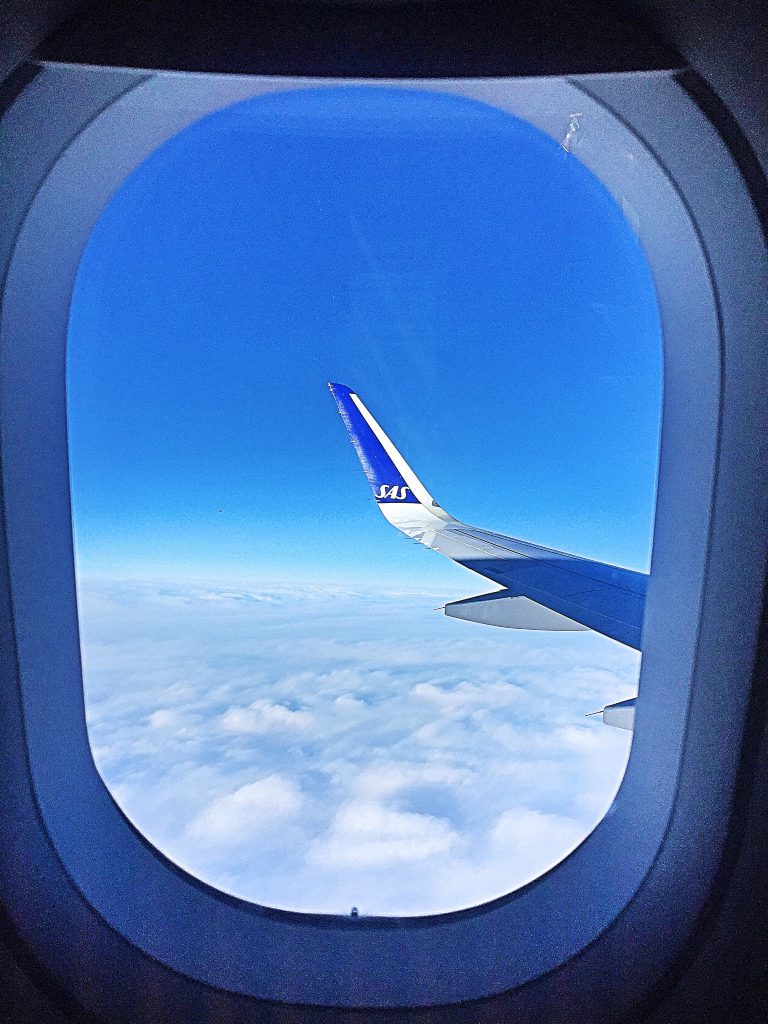 Why did you resigned from being a Flight Attendant?
Eventually I hung up my flight attendant uniform in my wardrobe. Since I graduated from a degree in marketing, I would like to work "normal working hours." In order to be able to spend time with my friends. I found a full time office job focused on customer service. At the same time I still worked for SAS on weekends.
So Monday to Friday, I worked full time on my previous job and flew for SAS on the weekends. I did that for more than 1 year. At last my body reacted, and I felt I had to decide what I wanted to do. Flying or do a career as a civil economist? I chose the latter and felt that I would like to travel as a customer in the future and to be served instead of serving others on board 😀
Do you travel cheaply because you have been a Flight Attendant?
Today, I don't travel cheaply because I'm not employed at any of the airlines anymore. As an employee of an airline, you can travel cheaper. I used to do that when I was employed on both Qatar Airways and SAS. It is a very good advantage! 🙂
Don´t you want to continue working in the travel industry?
Absolutely! It's my biggest dream to come back to the travel industry. That's what I'm aiming for in the future. Until now, I'm on my way gaining experience to build on my CV that will take me to work at an airline or travel company headquarters!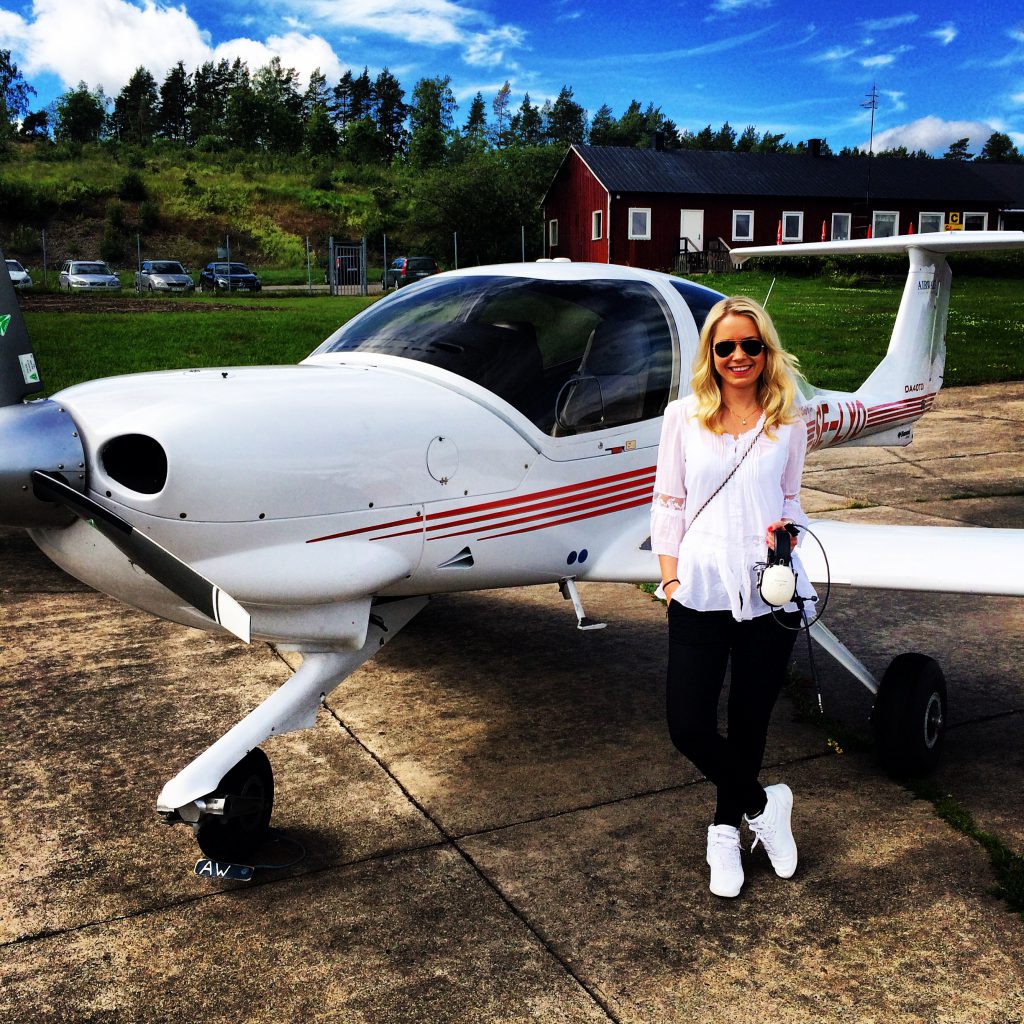 If there are more questions you want to ask, please send me an email! 🙂 Read more about FAQ's for travellers here.
Happy Travels!
//Charlotte