Hamad International Airport in Doha, Qatar
Reaching Hamad International Airport is an end to this trip and it is time to go home to Stockholm, Sweden again. It has been amazing, nice days here in the heat. A lot of people have asked me for tips regarding what you can see and do in Doha, Qatar. I'm about to make a Doha guide to those who will get inspiration of going here! It will soon be on my blog! 🙂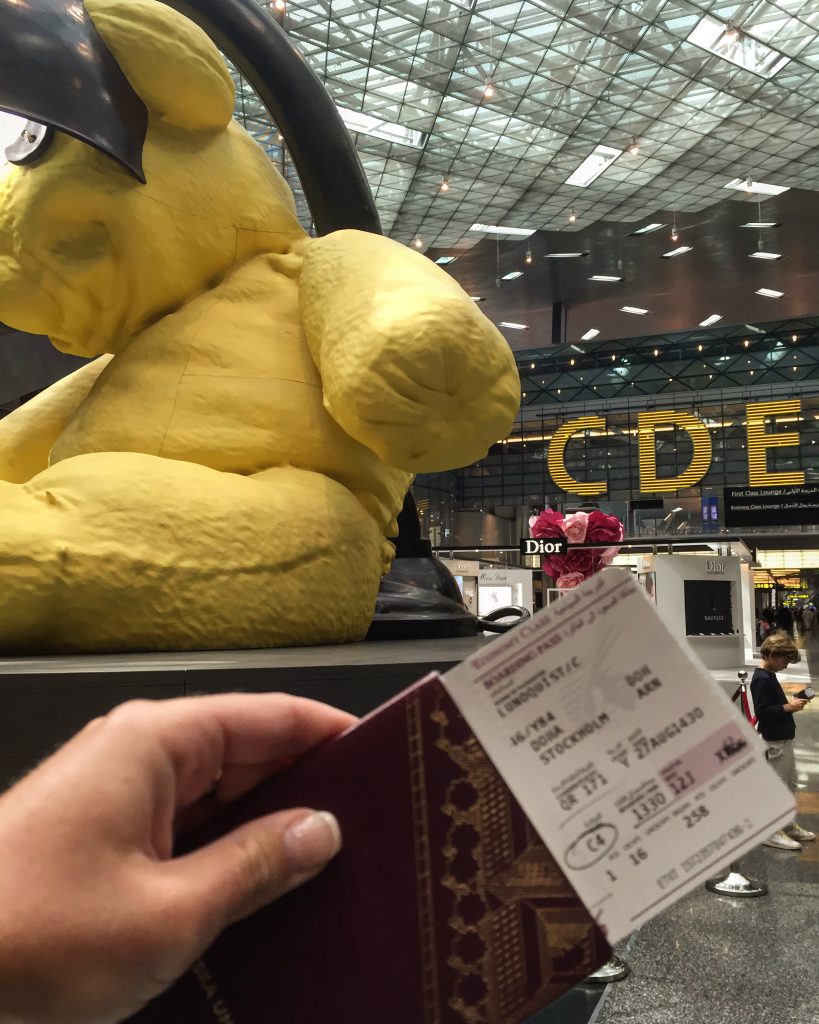 Hamad International Airport
When traveling as standby passenger you usually have to wait until everyone else has checked in and it's one hour left until takeoff. I'm always too early and have a lot of "dead time" to spend at the airport. Which does not do anything for me at all. I love to go around and scout planes and waiting until the time is right for me to see if there's any seat left for little me 🙂
Here I am  at Hamad International Airport (HIA) in Doha, Qatar.
I got a seat, so happy for that!

Window location is my favorite seat on board. I like to photograph other aircrafts when I´m looking out from the window. The feeling when you take takeoff becomes special when you sit and look out at the same time. Don´t you think?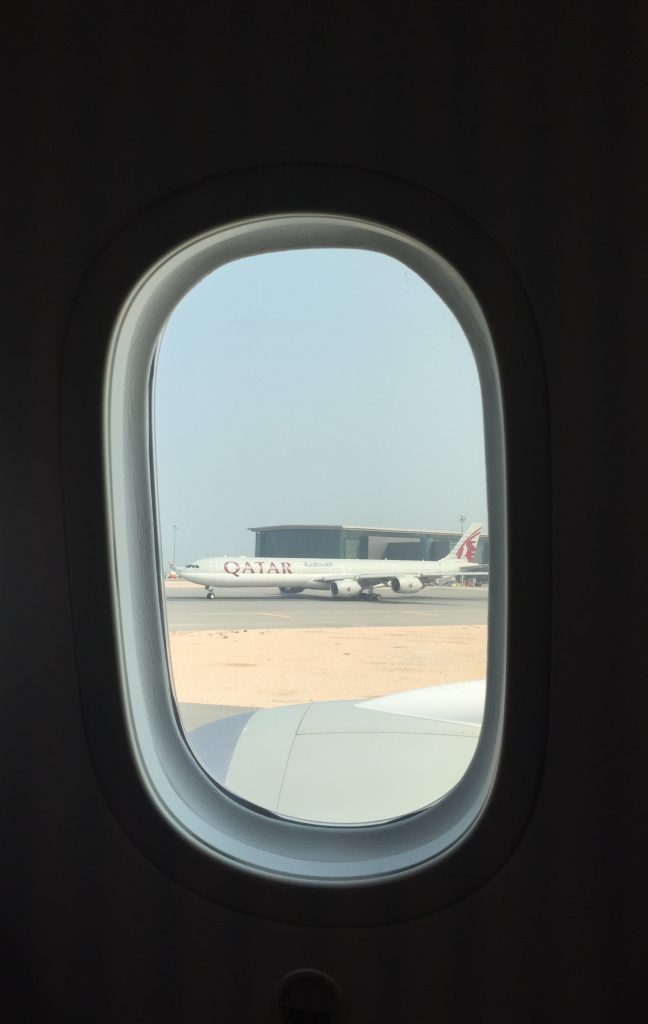 Taxiing out to the runway at Hamad International Airport (HIA).
The flight is a direct flight from Doha to Stockholm and takes about 6 hours with Qatar Airways Boeing 787 (Dreamliner).
Thank you Doha for this time, see you again soon!
Do not forget to peek in here soon, my Doha Guide is soon up here! Check out more about Hamad International Airport here.
Happy Travels!
// Charlotte