How To Become a Flight Attendant
Many people often ask me, "How come that you chose to be a Flight Attendant?" and "How do I become a Flight Attendant, do I have to study to it?" I will therefore answer many of your questions in this post based on my personal experiences from the time I was working as a Flight Attendant.
My Guide to become a Flight attendant
Many of us is dreaming of traveling around the world while working at the same time, something I also dreamed about. Working as a Flight Attendant is hard but very rewarding job, at least it was that for me. It´s absolutely the best job I've had in my entire life! Do you know what the best thing was, it didn't felt like a job! How many may feel that to their job today?
There are many different names for the right word of people working in the cabin. Many say cabin crew, Flight Attendant or Air Hostess. Guys working onboard is called Stewards. I will use the word Flight Attendant in this post.
I've written a guide on how YOU can get the world's best job!
What are a Flight Attendant doing?
A Flight Attendant is looking first and foremost to the safety of passengers on board. It is also to ensure that passengers are happy and satisfied with food and beverage- service during the flight. Then you also making sure that passengers have the best flight experience as possible by welcoming them on board, show them their seats, go through the safety procedures and to serve food and drinks, and be there to listen and support those who needs it. Last but not least, ensure that passengers evacuating the aircraft as quickly as possible in the event of an emergency landing.
What does it mean to be a Flight Attendant?
Being a Flight Attendant means that you act as a waitress onboard the flight by serving food and drinks. But you are also trained to be a Firefighter, Nurse, Police Officer, Psychologist and management of crisis situations. As a Flight Attendant, you have responsibility for the safety of passengers on board all the way from the moment you step on board the aircraft until you step out of it. You are also trained to be attentive and responsive to any strange objects on board and passengers behaving strange.
How to become a Flight Attendant?
It doesn´t requires ant special training to become a Flight Attendant. The airlines will give you training when you are employed with them. It is a plus if you have experience of working in the service and tourism industry, that will put you far in the process. But there are airlines who see it as an advantage if you have an education since before you apply, for example as a nurse. I have studied a master's of business administration, which I personally think is good to have with me in case something would happen later in my life.
The main thing I would say is that you are a outgoing and social person. That's usually what recruiters are looking at when they see you. That you are happy and energetic. Then you should like people and give good service. It will be you that travelers have a first contact to when they step on board the aircraft, therefore it is important to make a good first impression! Are you also a problem solver and can be creative in unprepared situations, then I will say that you almost got the job already!
What is required to become a Flight Attendant?
All airlines has their OWN criteria in order to get the job as a Flight Attendant. It can thus be variable from company to company but below I have listed the general basic criteria most airlines has.
This is the basic criteria that is required to become a Flight Attendant:
Age- Be at least 21 years
Education-  Approved High school grades
Length- Almost all airlines have a minimum length, which usually tend to be at least 160 centimeters tall
Health – Be in good physical and mental health which can be substantiated with a medical certificate
Eyesight- Have a good eyesight, with correction of up to 1.0 (glasses / contact lenses)
Language skills- Fluent in English in speech and writing is usually a requirement, other languages is a plus
Swimming ability- Be able to swim 200 meters
Previous experience- Hotels, restaurants, travel industry (medical education is a plus)
Other- Not having visible tattoos and / or piercings
Are you good at languages, you have a very good advantage to become a Flight Attendant. Most important is that you know English, that's the main language within all airlines. It doesn't have to be on an advanced level, but you must be able to speak, understand and write in English at a basic level.
How do I find a job as a Flight Attendant?
I recommend going into the airline you are interested in working for, their website and look around. Many have a career page that says WHEN and WHERE they will recruit to their company. The bigger, international airlines travel around the world to recruit new cabin crew. When they recruited me in Stockholm in 2011, we were at Sheraton Hotel, which I know many other major airlines did also, but I don't know where they are today.
I found the ad to become a Flight Attendant for Qatar Airways in a newspaper. So keep an eye out in the newspapers, too!
You can also have a look at www.flygtorget.se here they will put a lot of ads about flying job that you can apply to. Go and search right now! 🙂
If nothing else, send an unsolicited application to the airline you want to work for. Usually, you will find the email addresses on the airlines website!
How does the process work?
Will you be selected to the airline you applied for, you will be called for an interview. Most often, along with many others who also applied for the job. It may differ from airline to airline how their processes works, but I explain the processes I have experienced myself.
1. You will go through some tests that shows that you can read, write and understand English.
The major international airlines are interviewing you in English, asking you to write an essay in English, as well as write an English test that day you are there.
2. They ask you to show your arms and legs to see if you have any visible tattoos or piercings on the body. Then they will ask you to stand on your toes and reach up to a piece of tape they been putting on a wall, this is to see how far up you can reach.
3. Then follows a group interview where you are a group of 4 people to discuss and exchange views on a topic you are assigned. This is to ensure that you are able to collaborate with other people.
4. When all of this is finished you will have a individual interview.
Expect that this procedure will take a whole day.
The Swedish airline processes I have experienced is similar but not as strict as above. I wrote the English test and spoke about myself in English for all who were there for the same purpose as myself and why I wanted the job. Then it was a personal interview in Swedish with recruiters and after that a subsequent group interview in Swedish with 3 other people. In the evening the same day I also made a personality test on the computer in Swedish that you had to do where the results was directly going to the hiring managers.
When the airline has gone through your answers they will come back to you either by email or call you and give you the information or give you more information about what happens next. Congratulations, from me!
How does the working hours look like?
The working hours can varies. Flights occur all the time, seven days a week. You are working on a schedule that you get at the end of the month for the next month. Usually it tend to be around the 25th of each month that you get your schedule for the upcoming month. Depending on what you get in your schedule, your days are different. One week is not like the other. You may be gone for the day and you can be gone for 5 days. You can get a flight that have departure 6 in the morning or 18 at night. You can do only one flight or up to five flights on the same day, depending on the airline.
You can also get something called standby, which means that you are on call if someone is ill or if a flight is missing cabin crew. You must be prepared to be able to jump in on a short notice and work that flight or those days.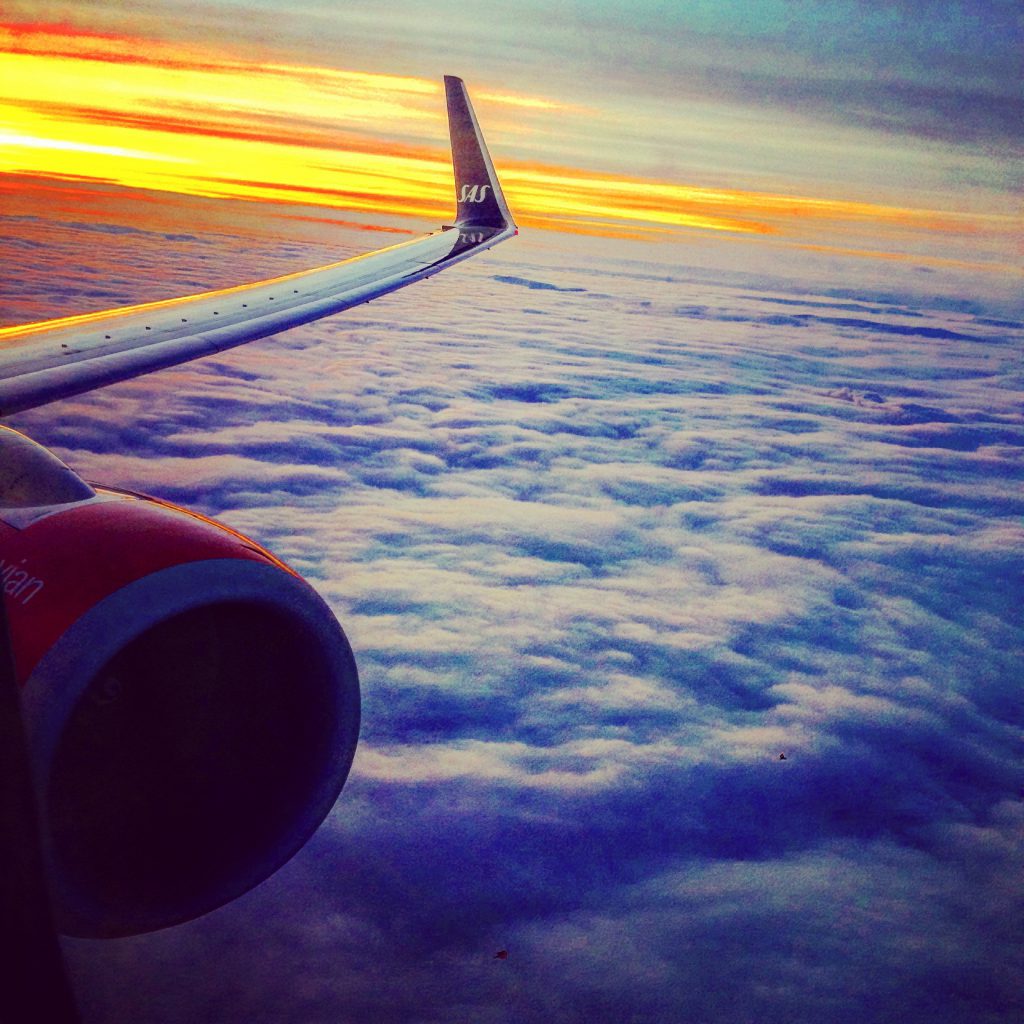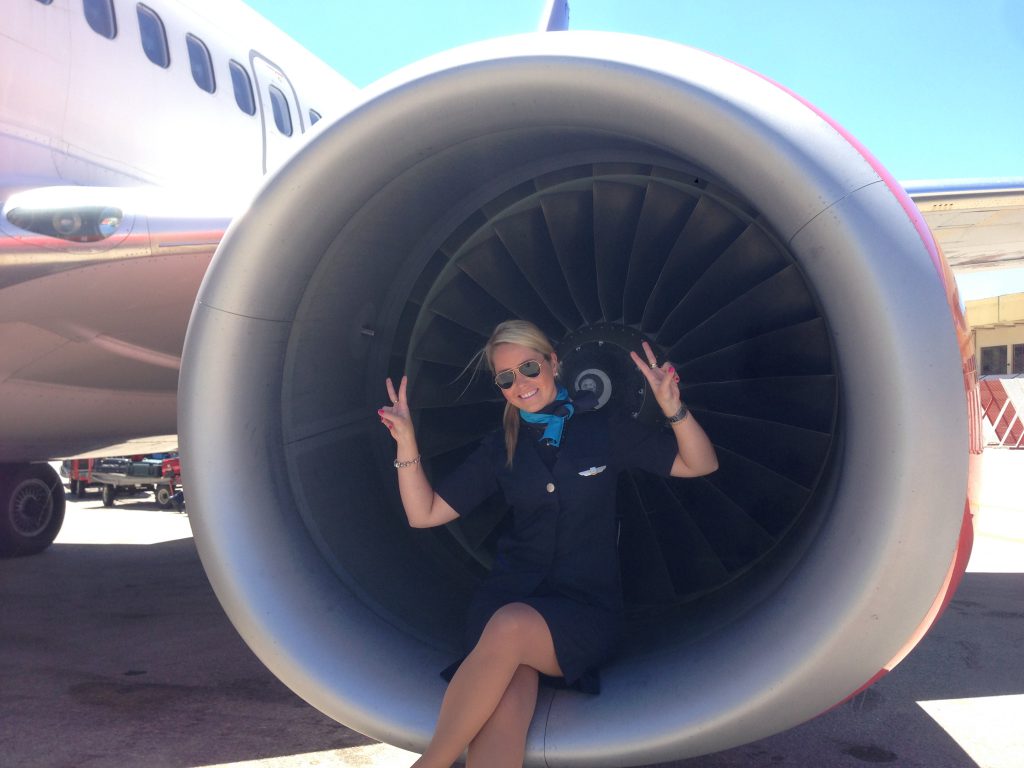 I hope this has helped and answered many of your questions. Please let me know if there is anything else you want to know more about or wondering. I hope you take the step to realize your dream now!
Happy Travels!
// Charlotte