During my travels, I've been trying some Lounges at airports here and there around the world. Now it was time for me to try a new Lounge, namely Lufthansa Business Lounge at Delhi Airport. I flew Business Class with Lufthansa from Delhi to Stockholm and when you do that you get access to their Business Lounge before departure. I never think it's wrong to have a glass of champagne or cava before it's time to get onboard 😉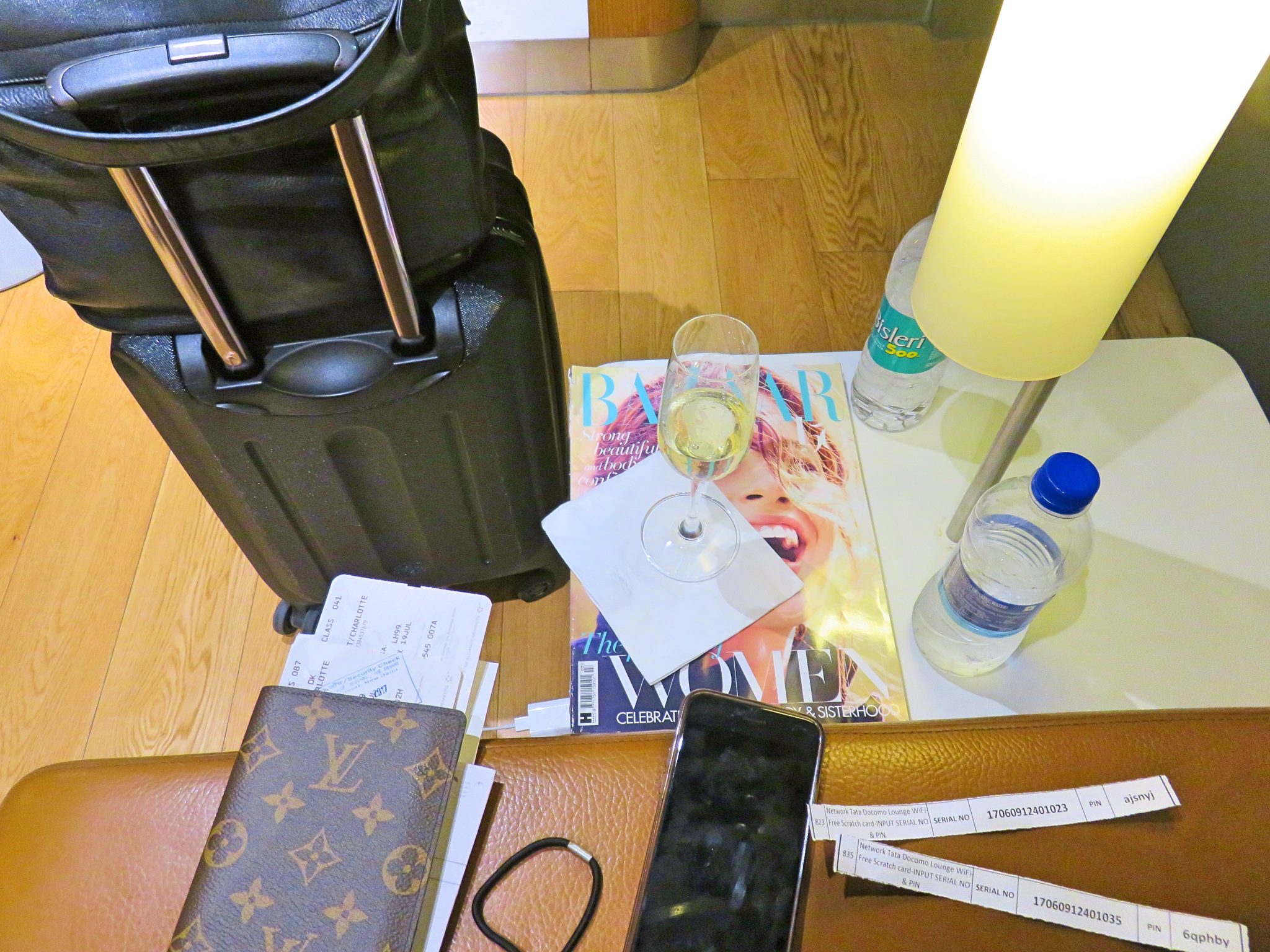 Lufthansa Business Class Lounge at Delhi Airport
When you arrive at Lufthansa Business Lounge at Delhi Airport you will be welcomed by friendly staff who greet you and ask to scan your boarding pass to see that you have access to the Lounge. You get patches with access to wifi – let´s remember that we are in India 😉 but it worked very well!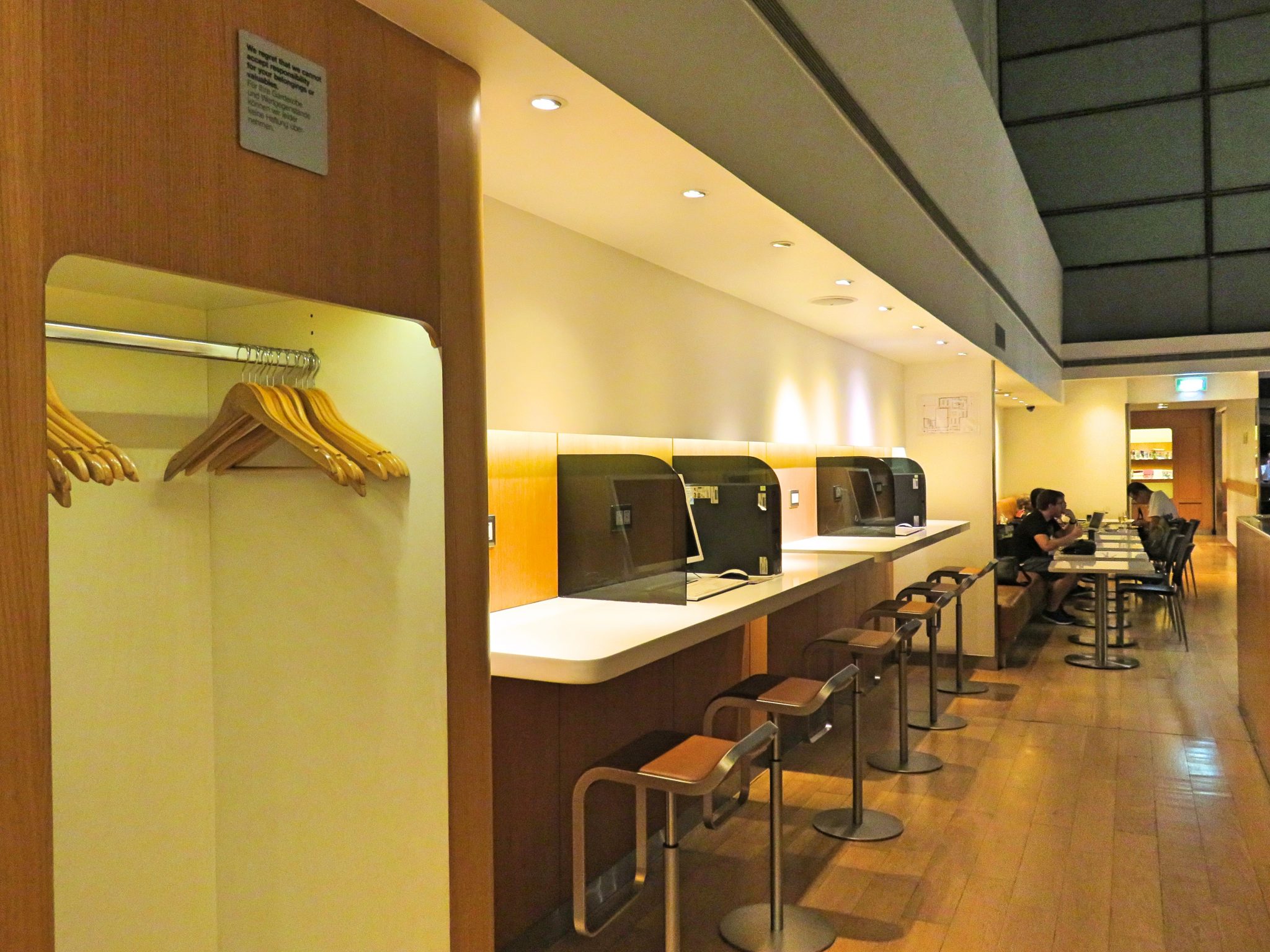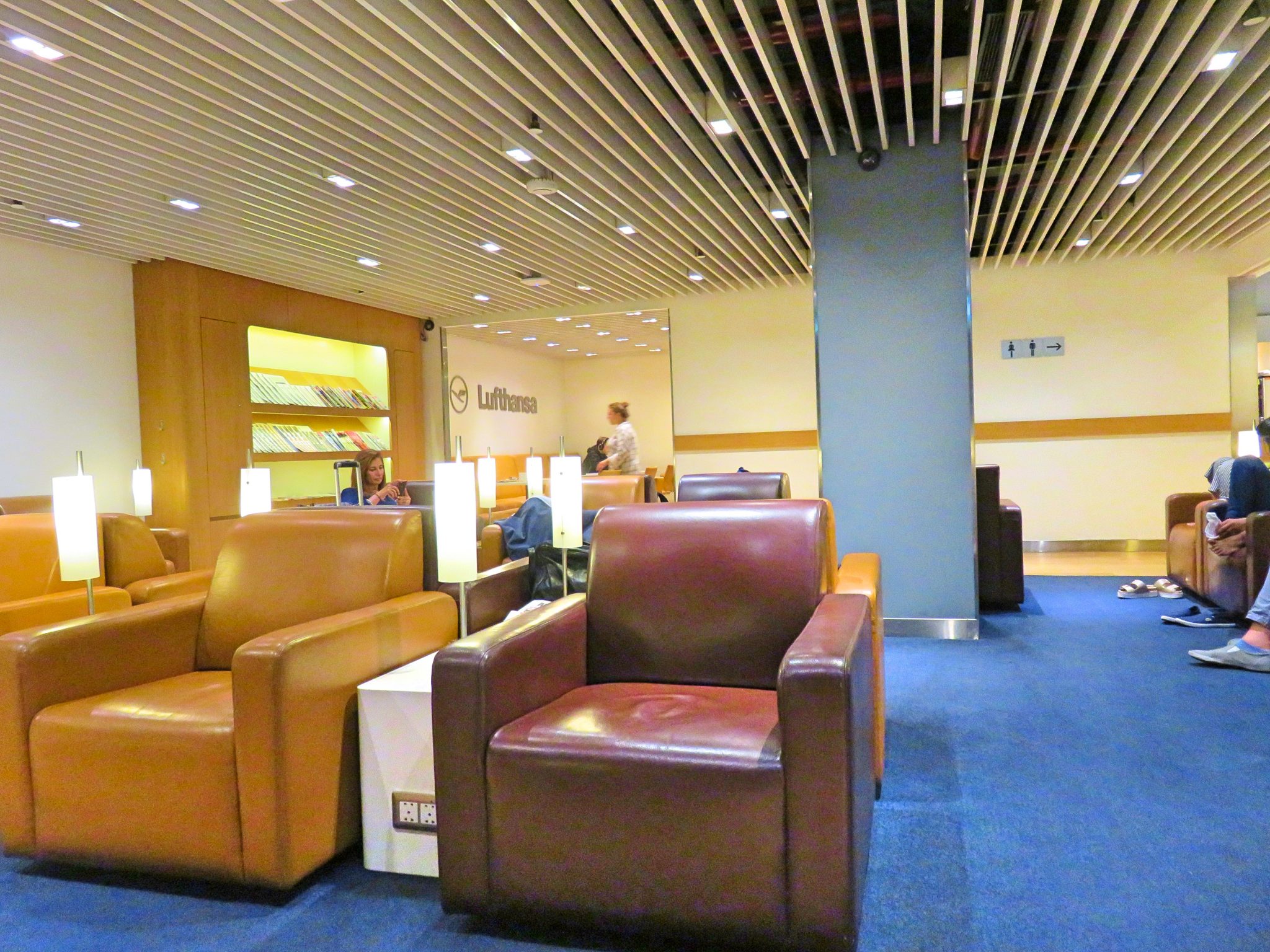 The lounge was bigger than I thought and was very spacious and consisted of three big rooms that you could choose to sit in with very comfortable armchairs. This Lounge also had two dining areas for food and snacks.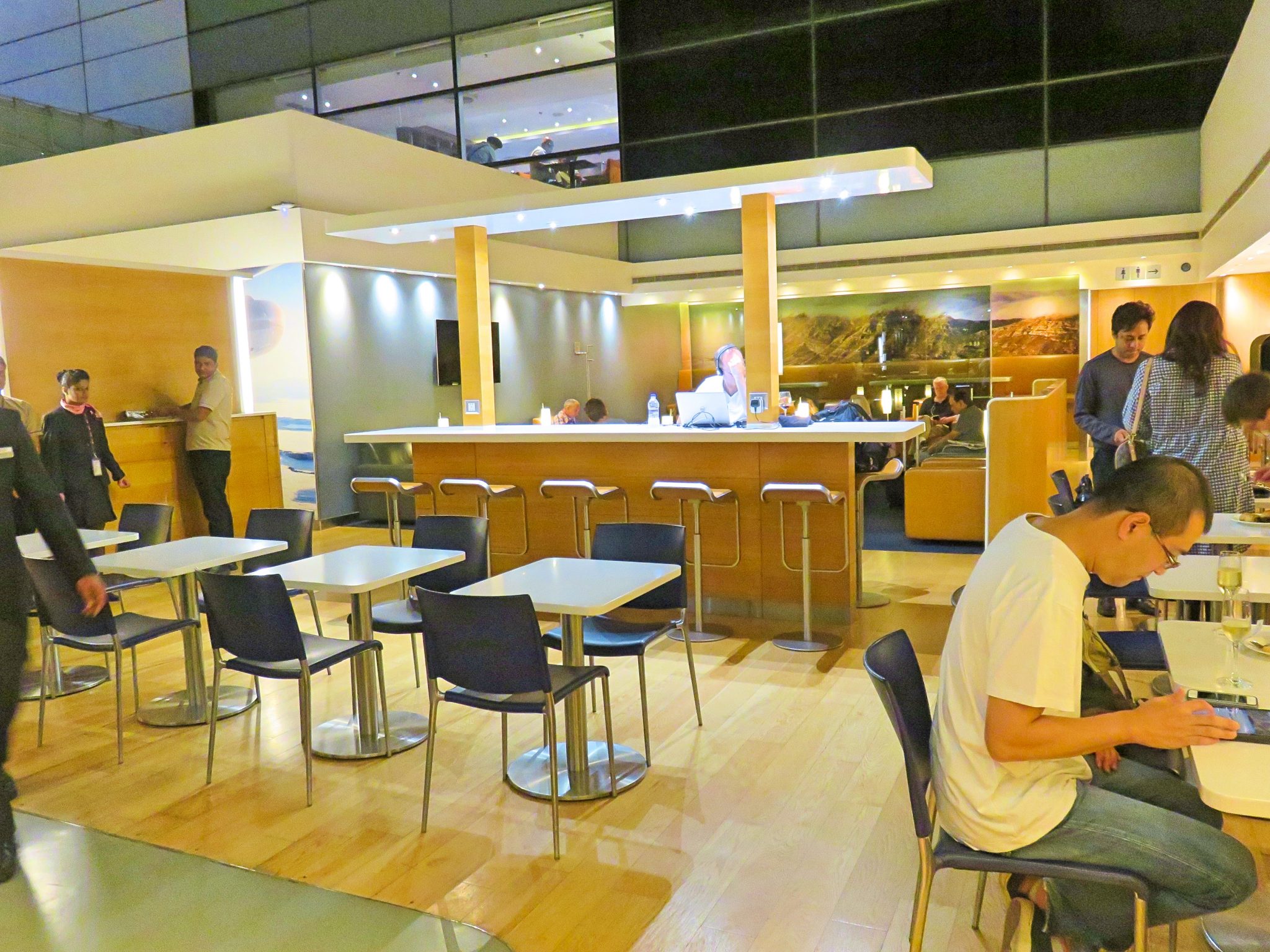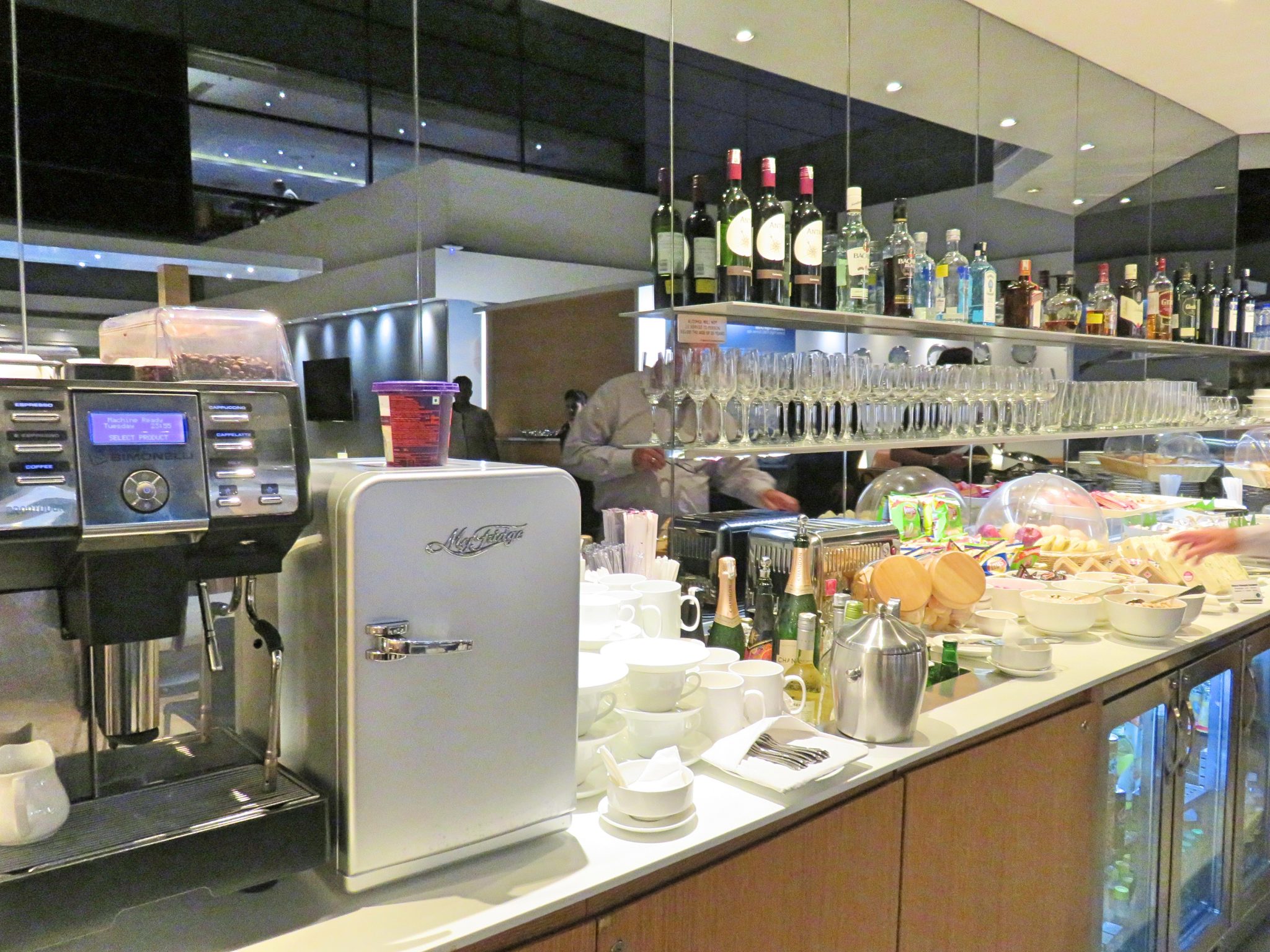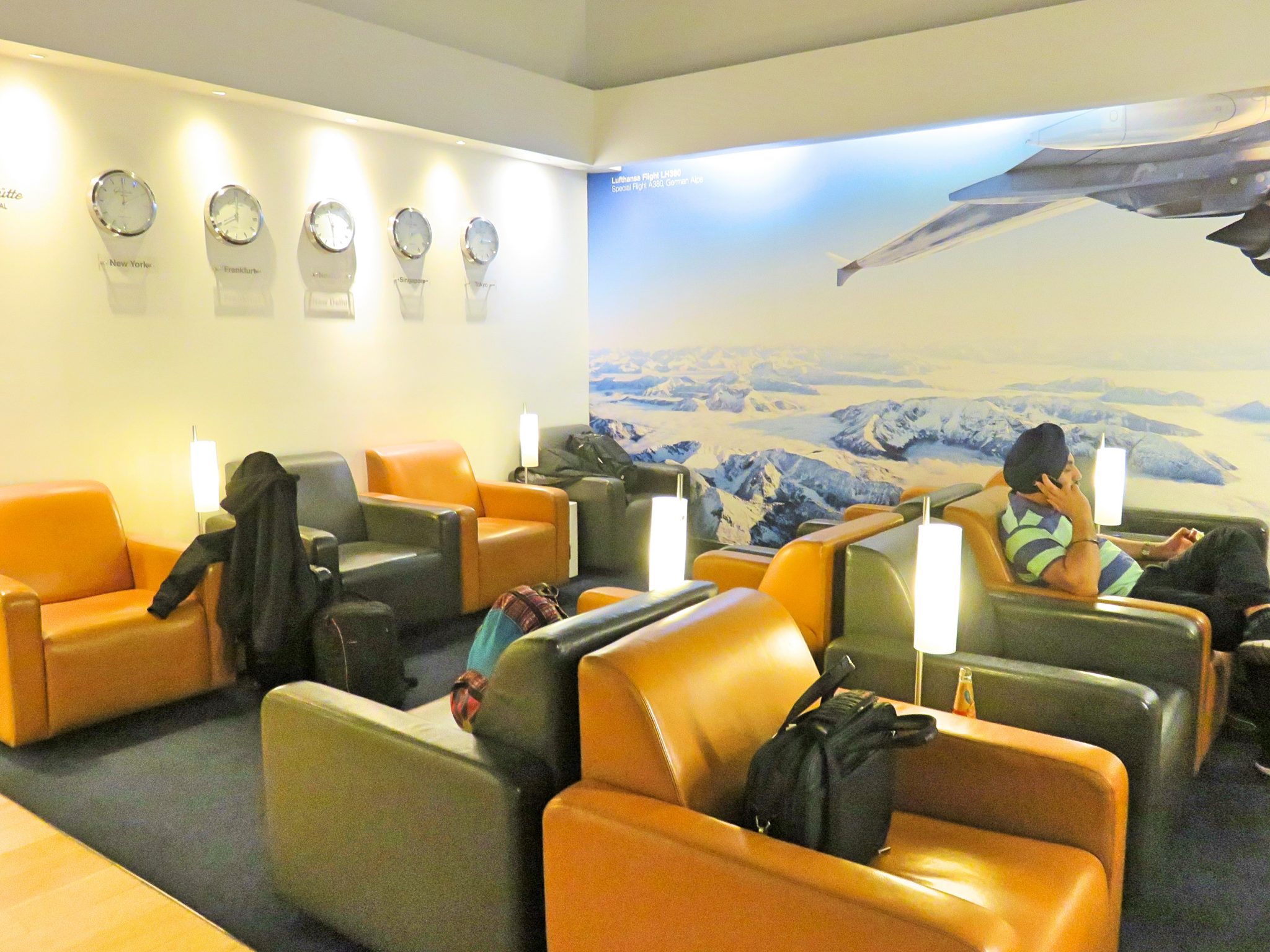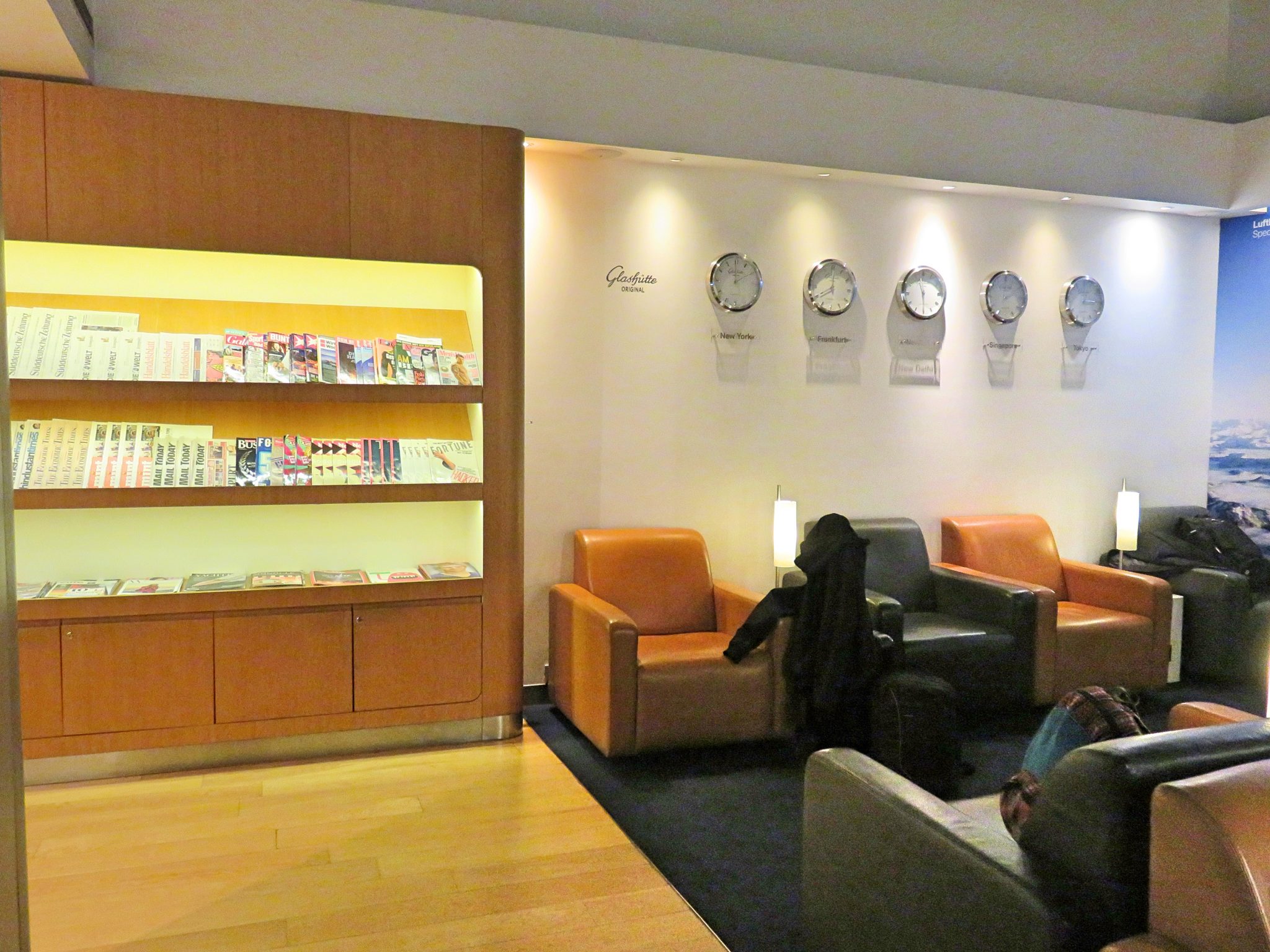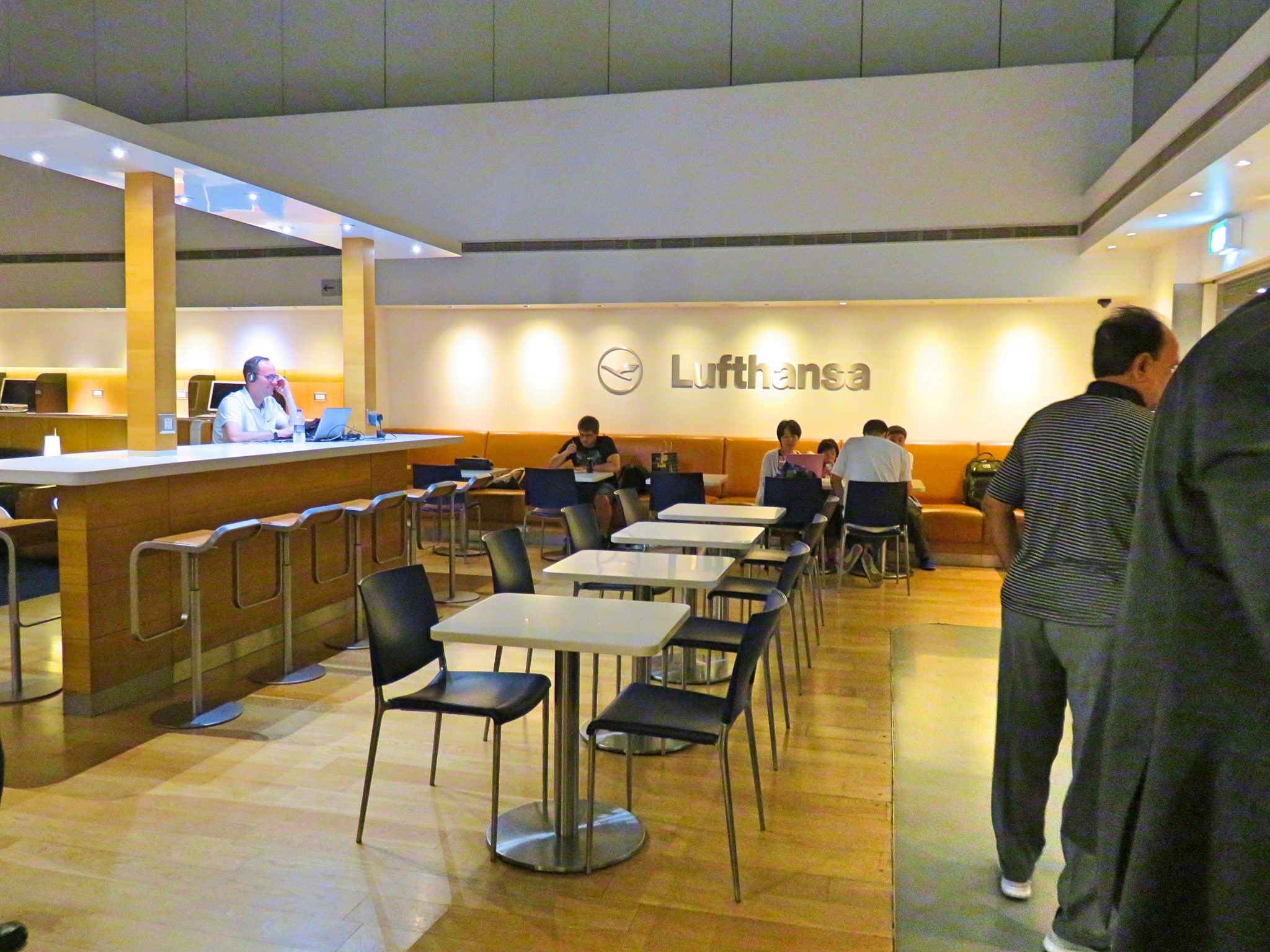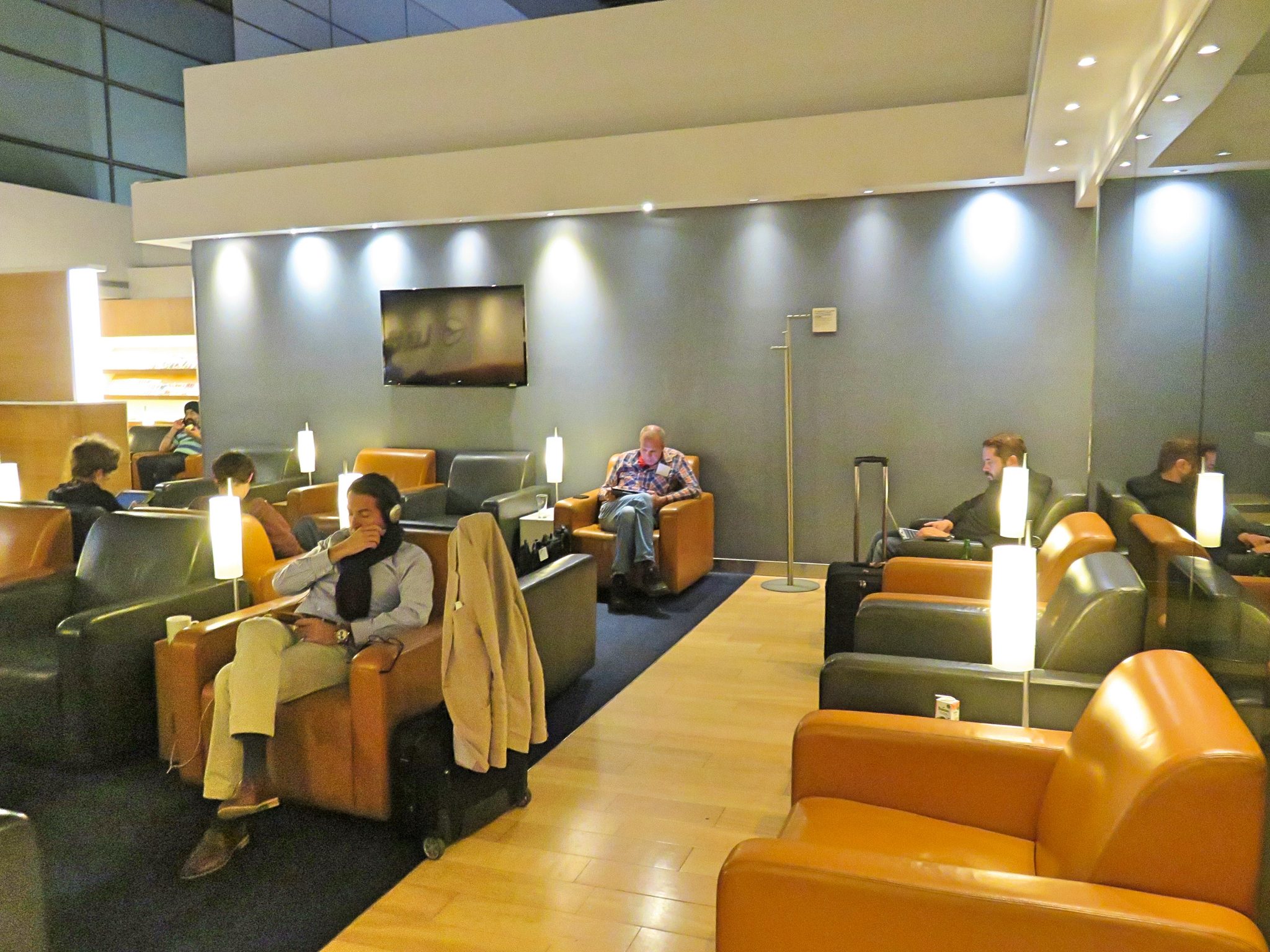 The lounge had plenty of variety for different types of magazines and newspapers, which I thought was very good. There was something for everyone to read, regardless of interest.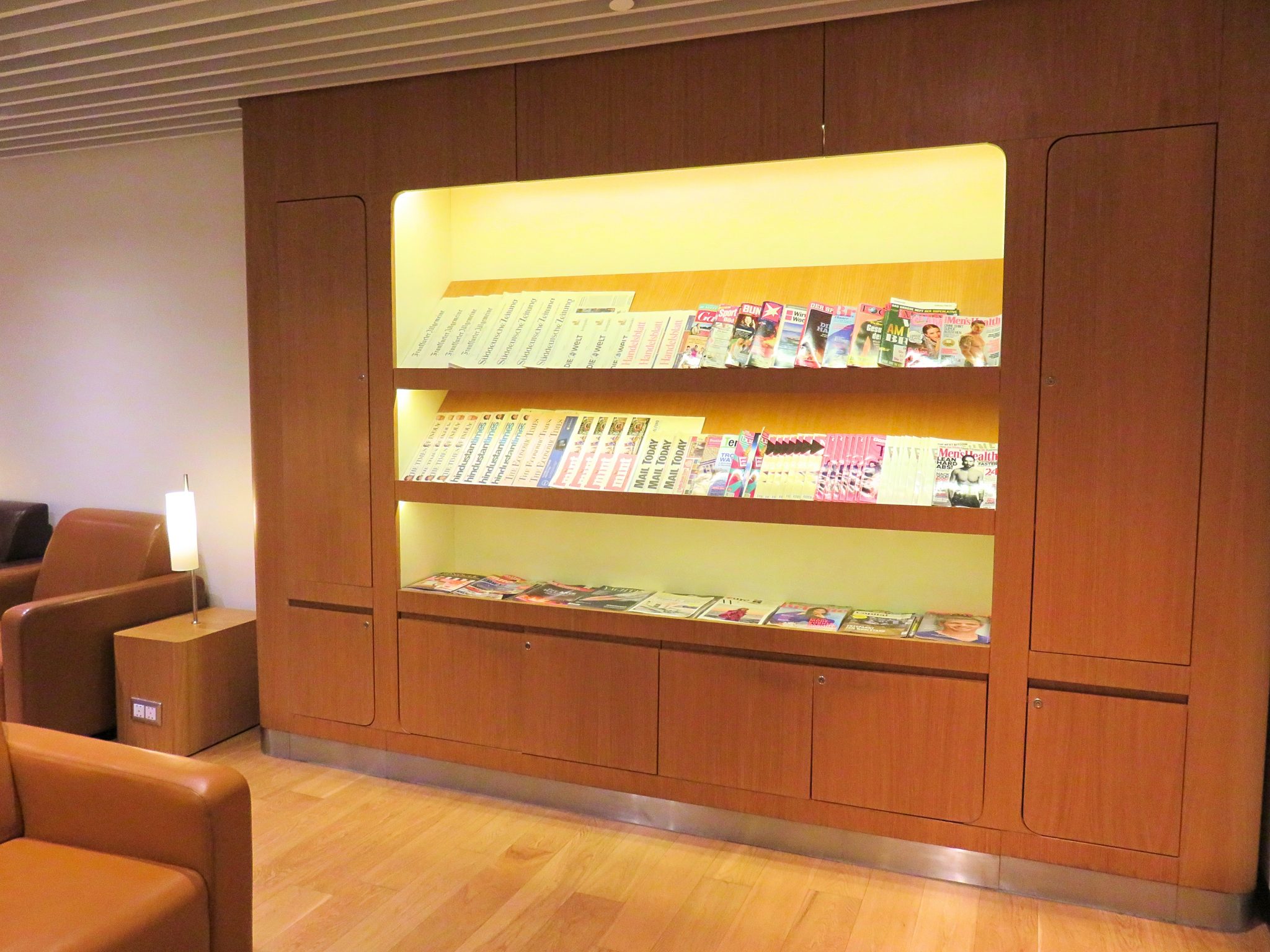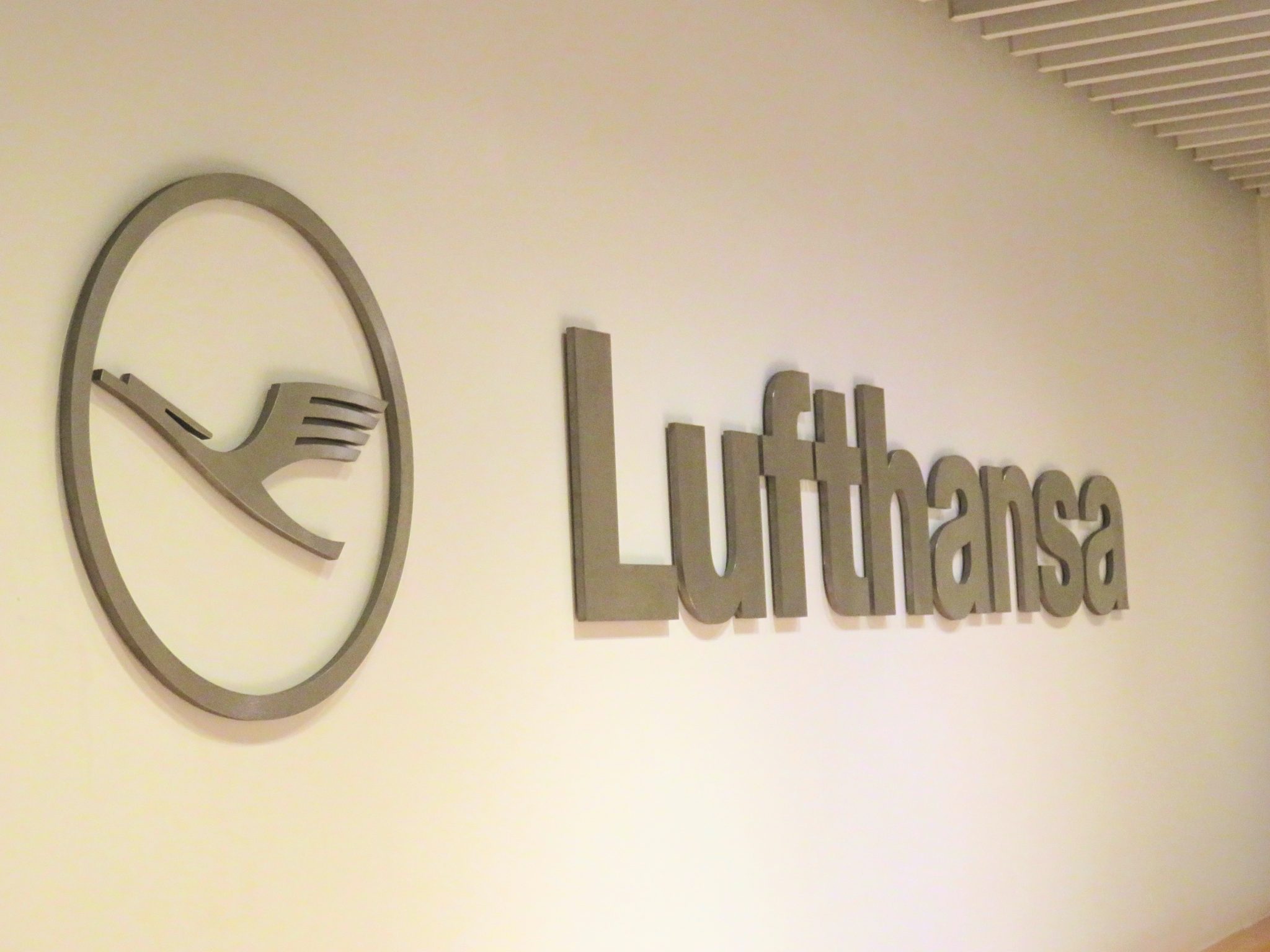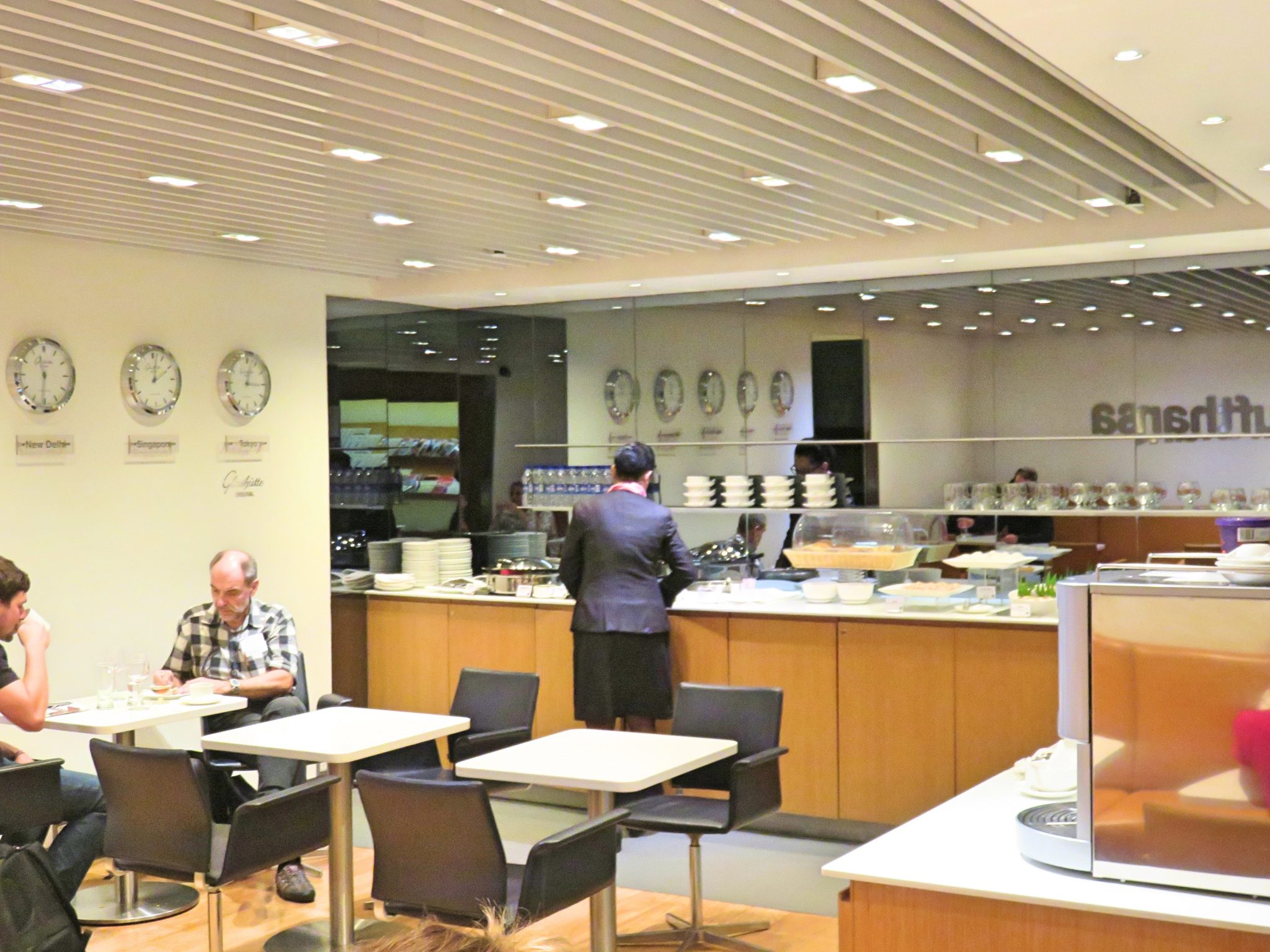 The lounge didn´t have the latest design and the color scheme could have been different on the furniture but it is a matter of taste. Wood is not really my taste, however, they will get a big plus from me for really comfortable armchairs 😉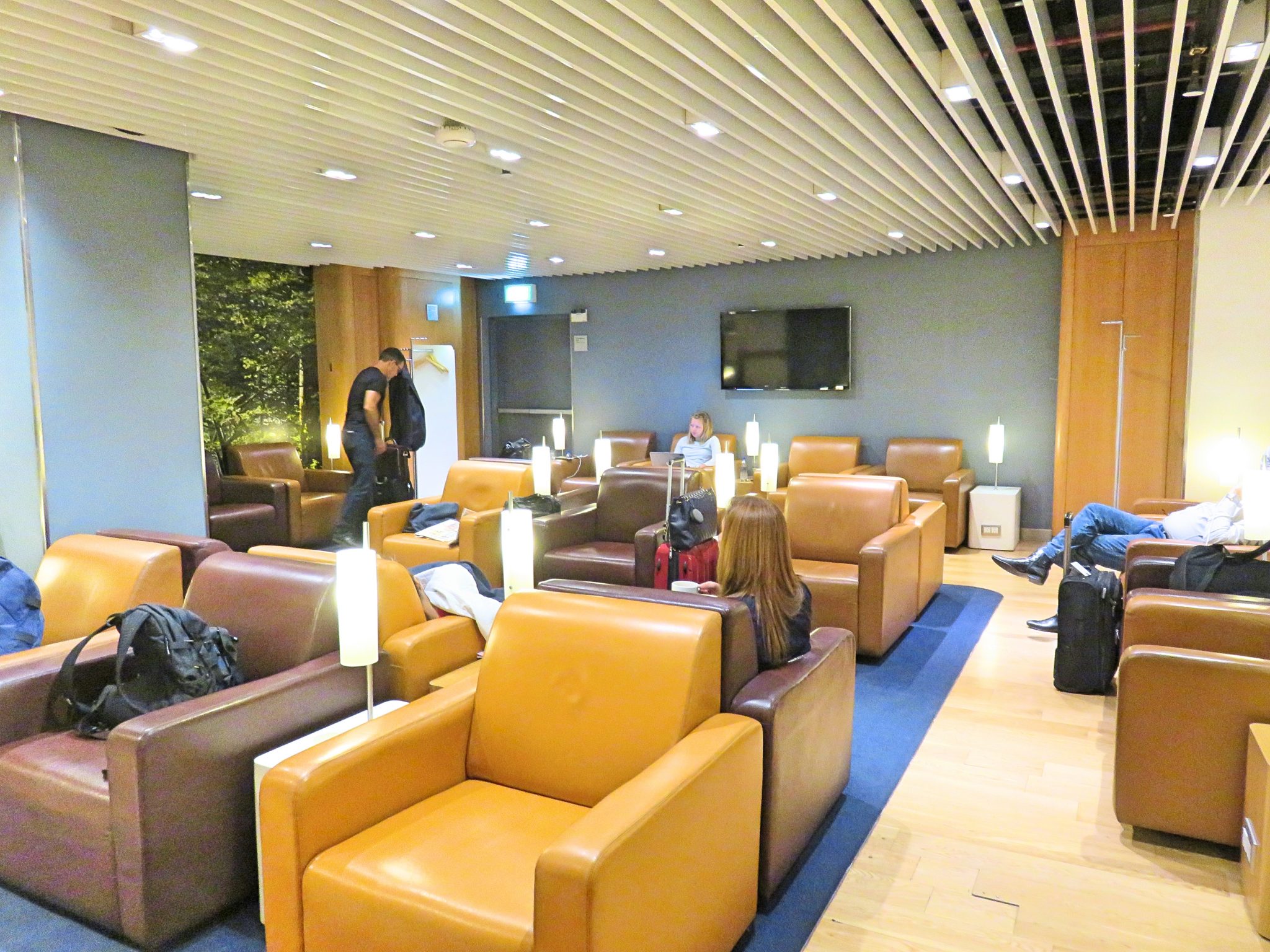 Have you been to Lufthansa Business Lounge at any airport, which one did you like most?
Happy Travel!
//Charlotte