Luna SkyBar at Pacific Regency Hotel in Kuala Lumpur
From one rooftop bar to another. We went to Pacific Regency hotel and its sky bar is called Luna sky bar. It has a cool pool that you can swim in, or do like us, sipping a drink with the Petrona Towers in the background. Here you can also order up some snacks if you are not that hungry. Perfect to share! If you bring your swimsuit with you up here you can also swim in the pool with ha drink in your hand by night.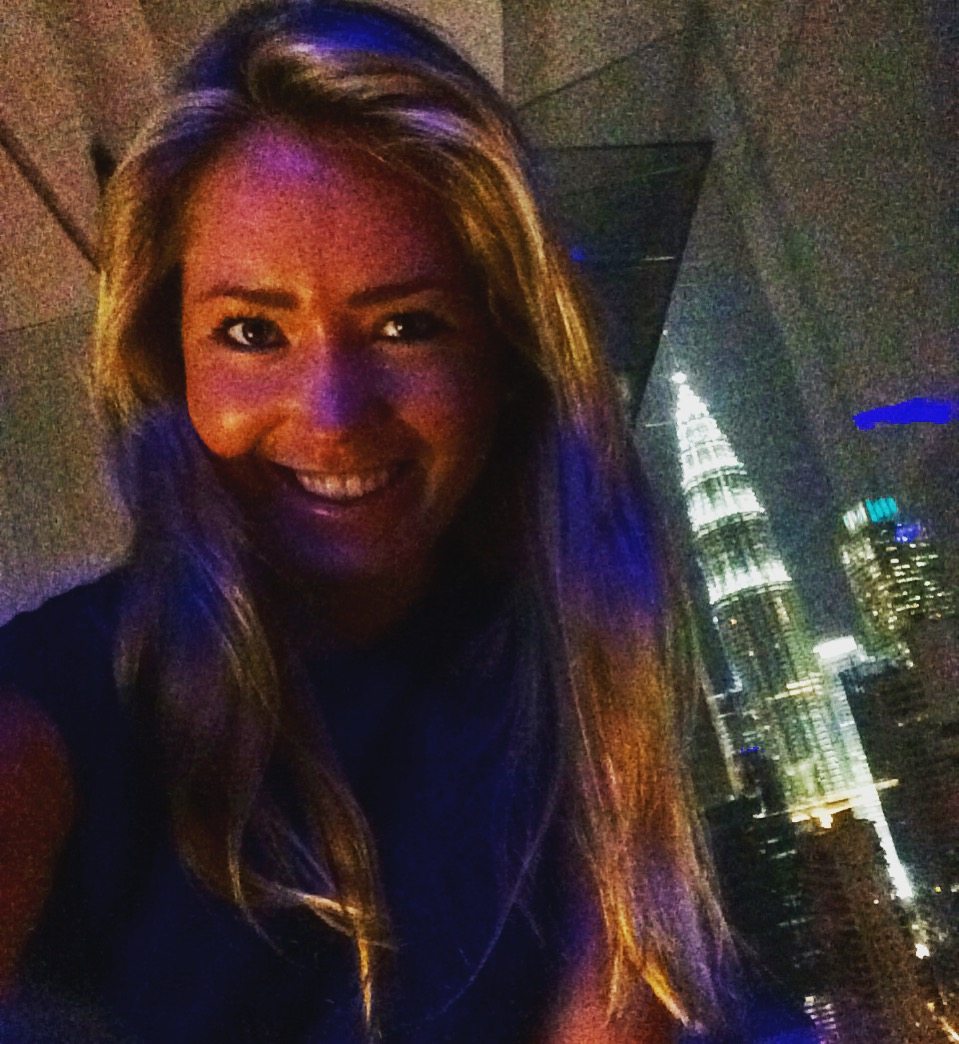 You sit in separate booths with sofas and a table. Think about what you are wearing. Can be a bit tricky with a dress or skirt for girls 🙂
I like the bar! Have you been here, what did you think about this skybar?
Happy Travels!
//Charlotte