In collaboration with Tourism Northern Ireland. 
I have stayed three nights at the lovely hotel Malmaison hotel in Belfast, Northern Ireland. The Malmaison Hotel is a 4 star boutique hotel where each room is decorated in different ways and is centrally located in Belfast with walking distance to shopping, sightseeing, pubs and restaurants. At Malmaison, you also have access to the spa, gym and billiard room for those who want to relax with another type of activity during your stay here.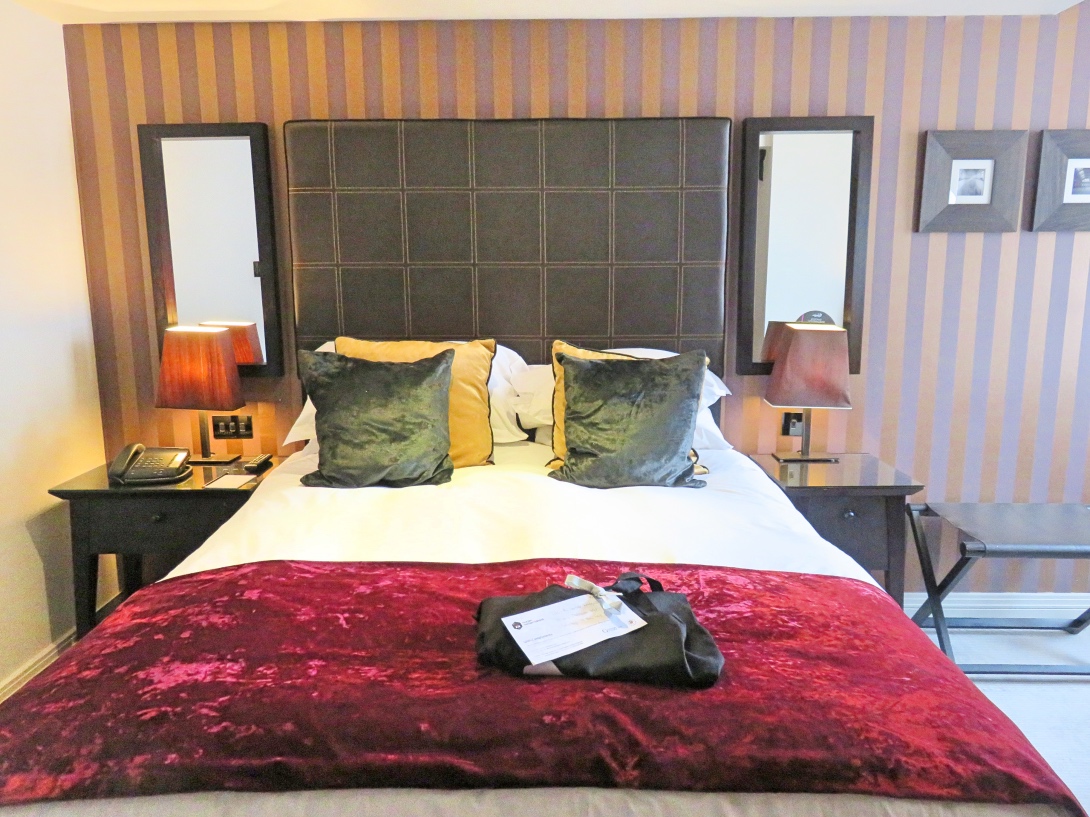 Malmaison Hotel in Belfast, Northern Ireland
The Malmaison hotel in Belfast is a 4 star hotel and one of the city's premier boutique hotels, easily recognizable as the hotel's facade consists of carved and original pillars and is located in the corner between Victoria Street and Marlborough Street, centrally located in Belfast.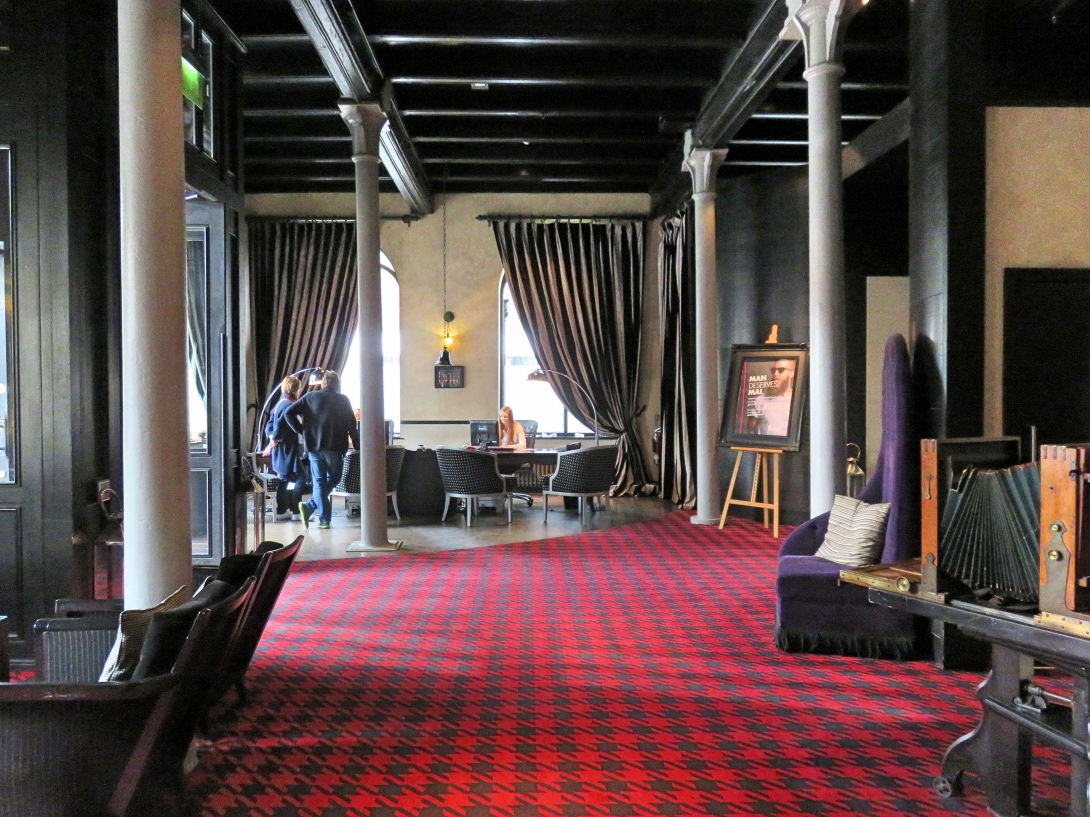 The Rooms
The luxurious rooms and elegant suites are decorated in a rich, sumptuous style of mood lighting and comfortable deluxe beds and plenty of really nice and comfy pillows! (I love having lots of pillows in my bed ;))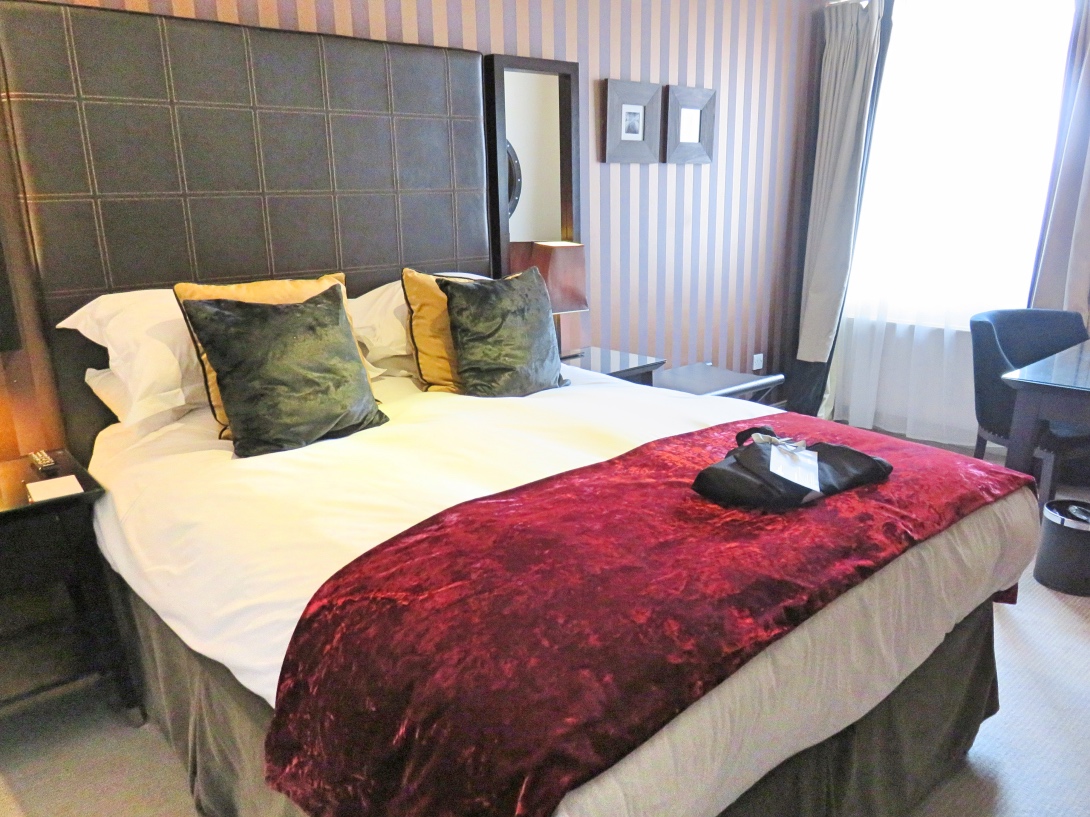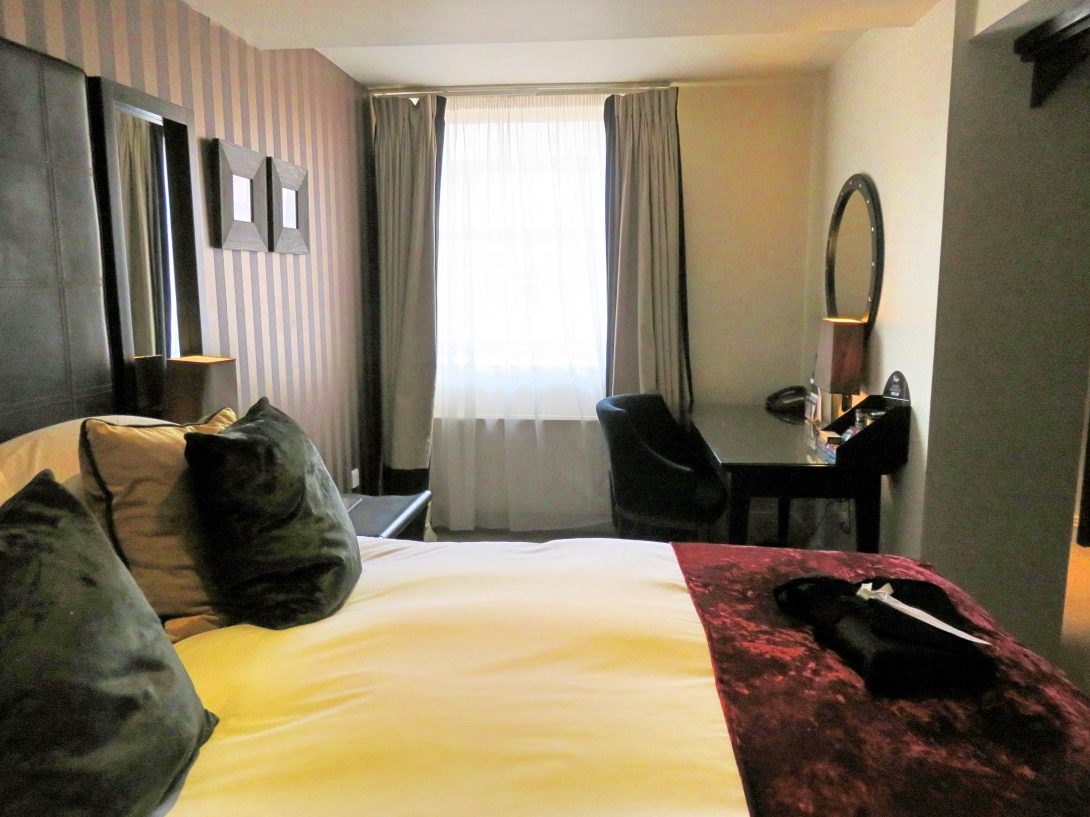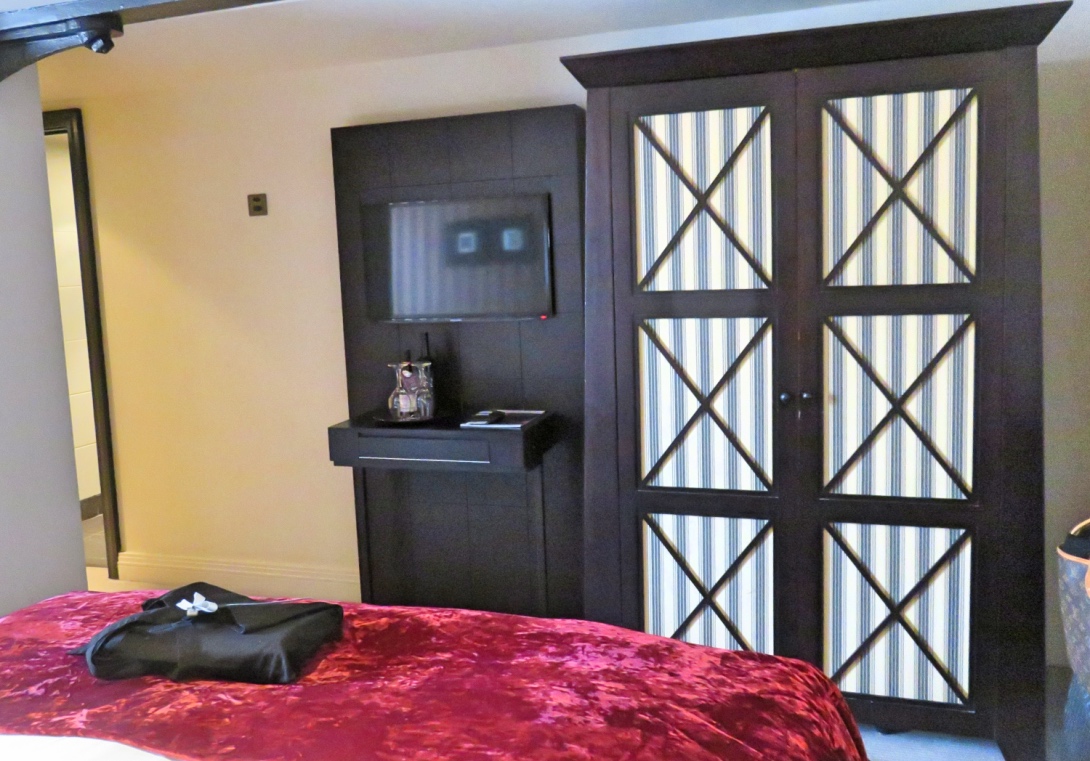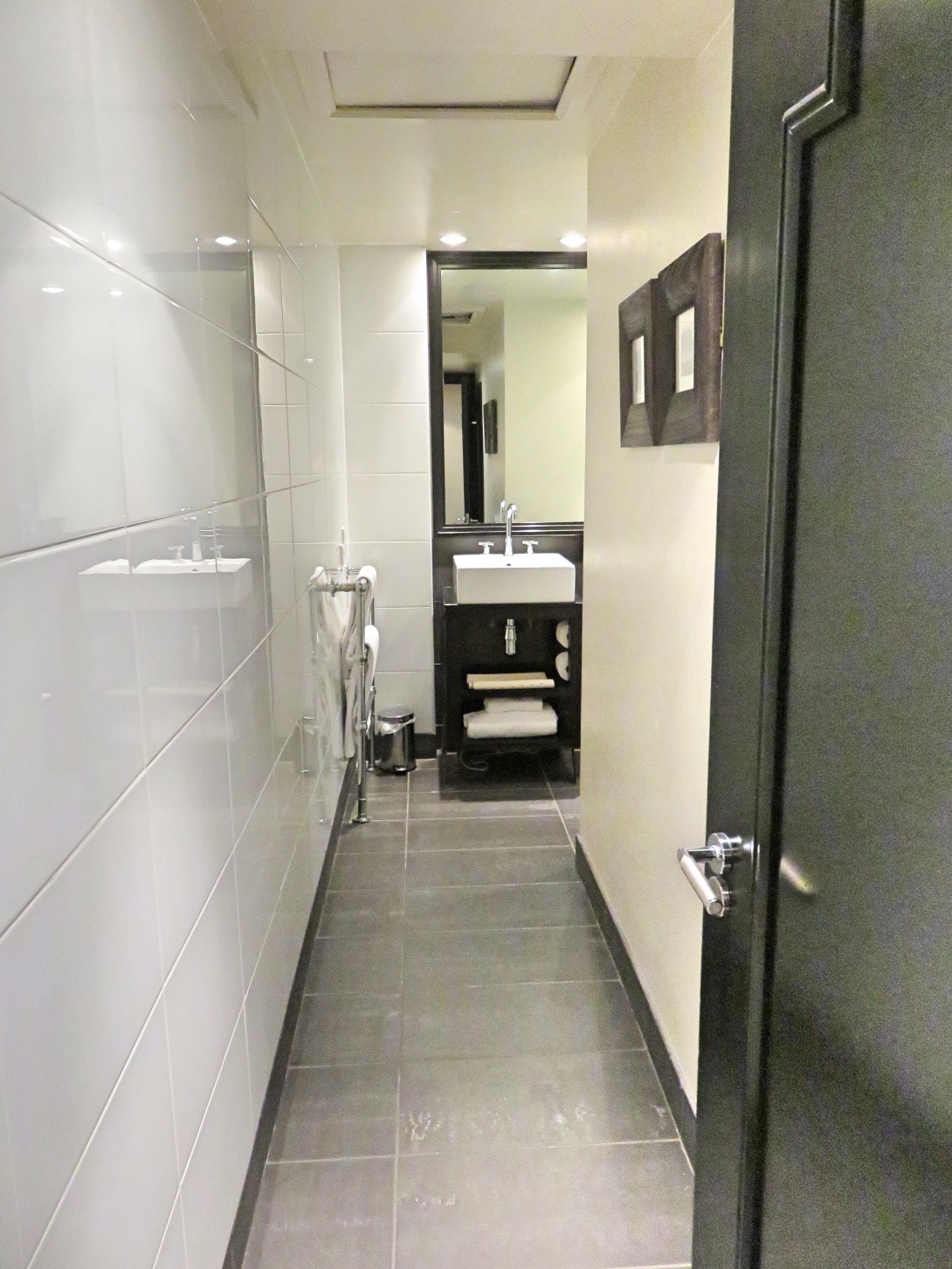 I love fresh and luxurious bathrooms, this is really my style and in addition, you get very large tubes of both shampoo and shower gel. I never got such a big tubes at a hotel before!
I received a welcome package lying on my bed containing some maps and other good information about Belfast so I could find around in the city. Also a nice photo book, notepad and some other stuff that is good to have for a travel blogger on my trips! 🙂 Thank you for everything!
The Breakfast
Breakfast is served between 8 am and 10 am on weekends and between 7 am and 10 am on weekdays in a very nice breakfast room decorated in maritime style. From a menu you can order anything from scrambled eggs, to omelettes or why not banana waffles that I tried, yummy! There is a buffet breakfast included but if you want something from the menu, it costs extra.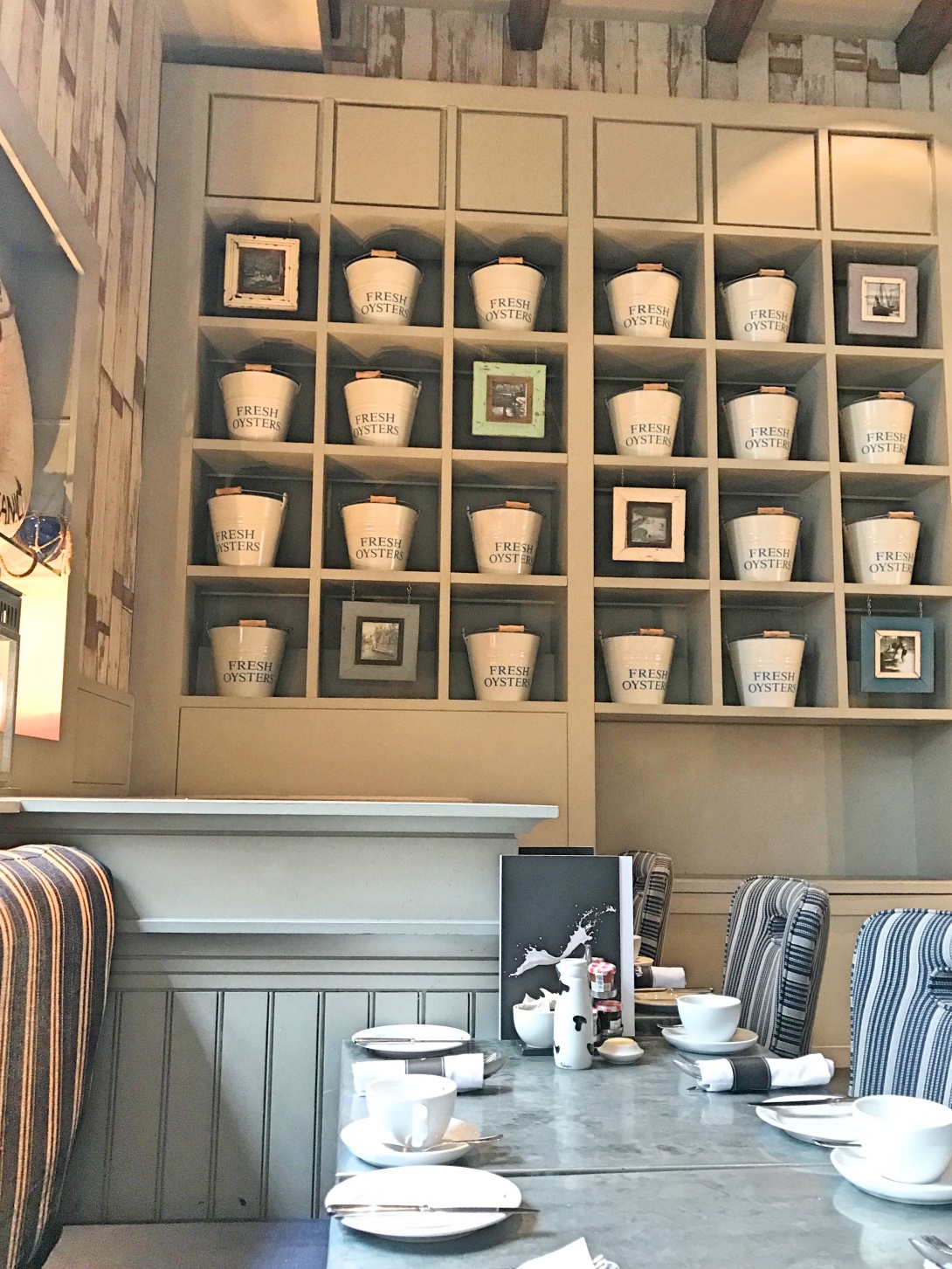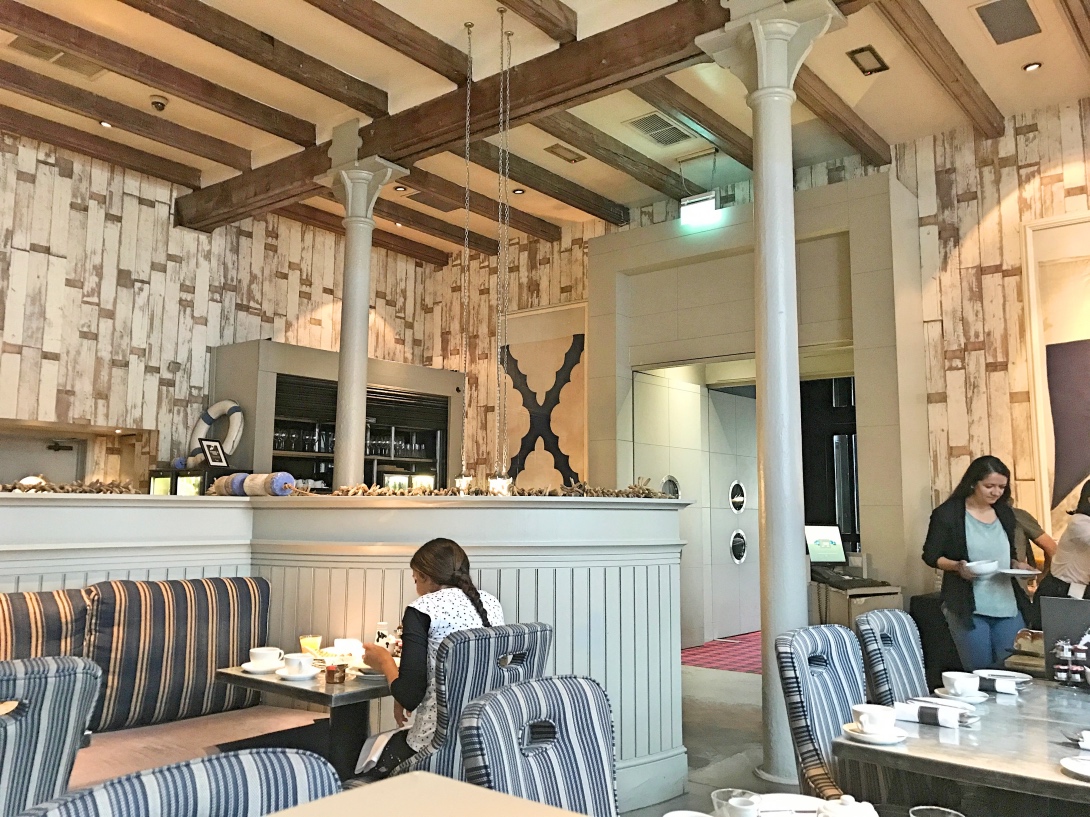 The Reception
When you step into Malmaison hotel, it feels a bit mysterious and castle-like in a cozy way. On the other side of the reception, the hotel has its bar and restaurant area. Unfortunately I didn't have time to eat here but saw that there was plenty of good food on the menu! I will try it out next time instead 🙂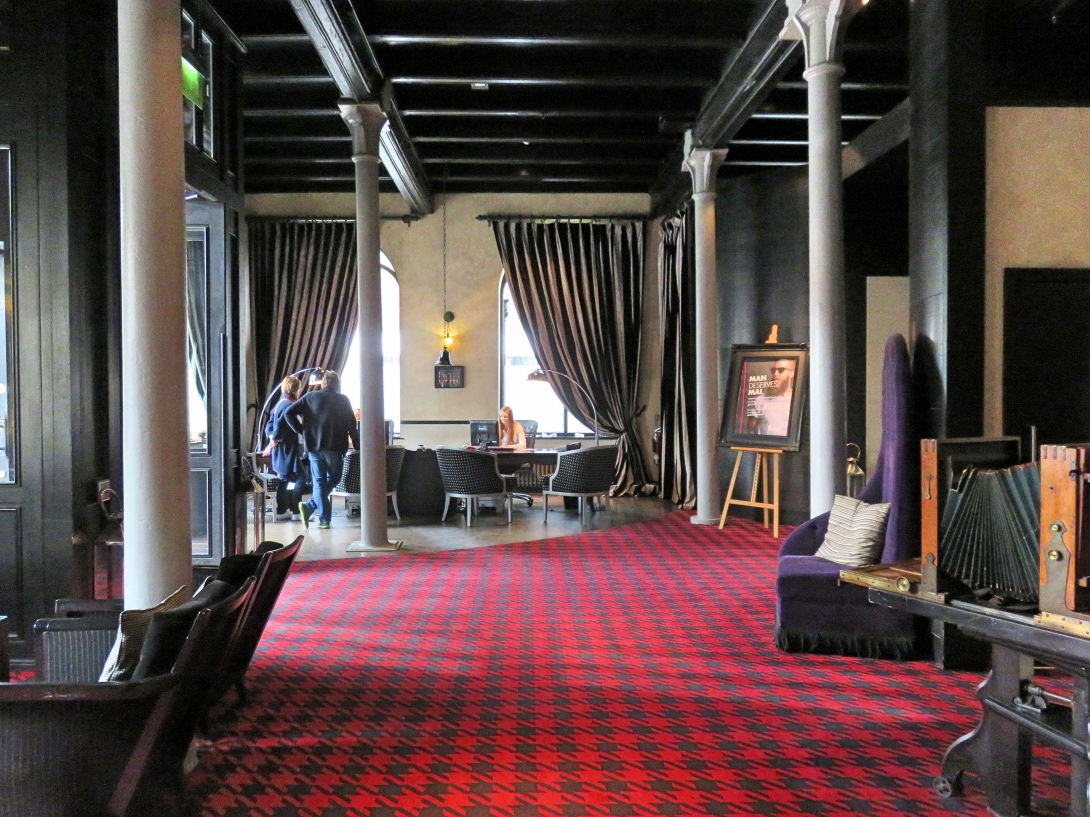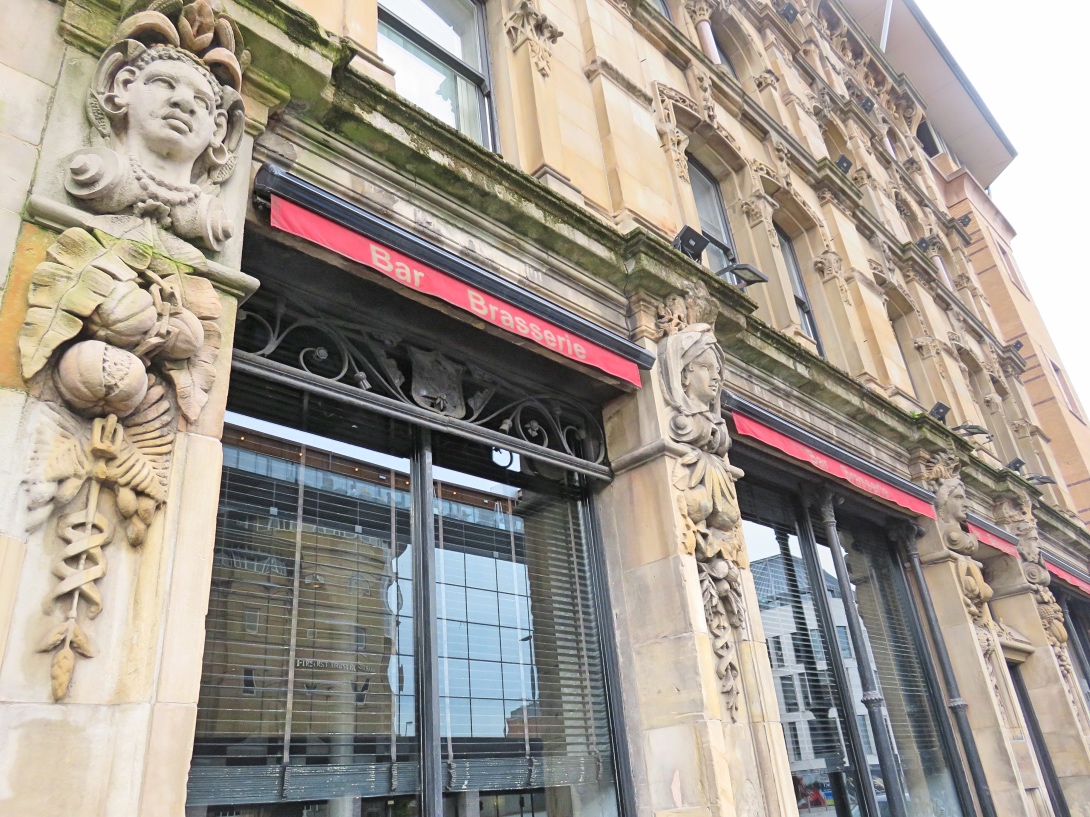 I am very pleased with my stay at the Malmaison hotel in Belfast and can recommend staying here at 100%. A lovely hotel that is located very central in Belfast, which I think is very advantageously!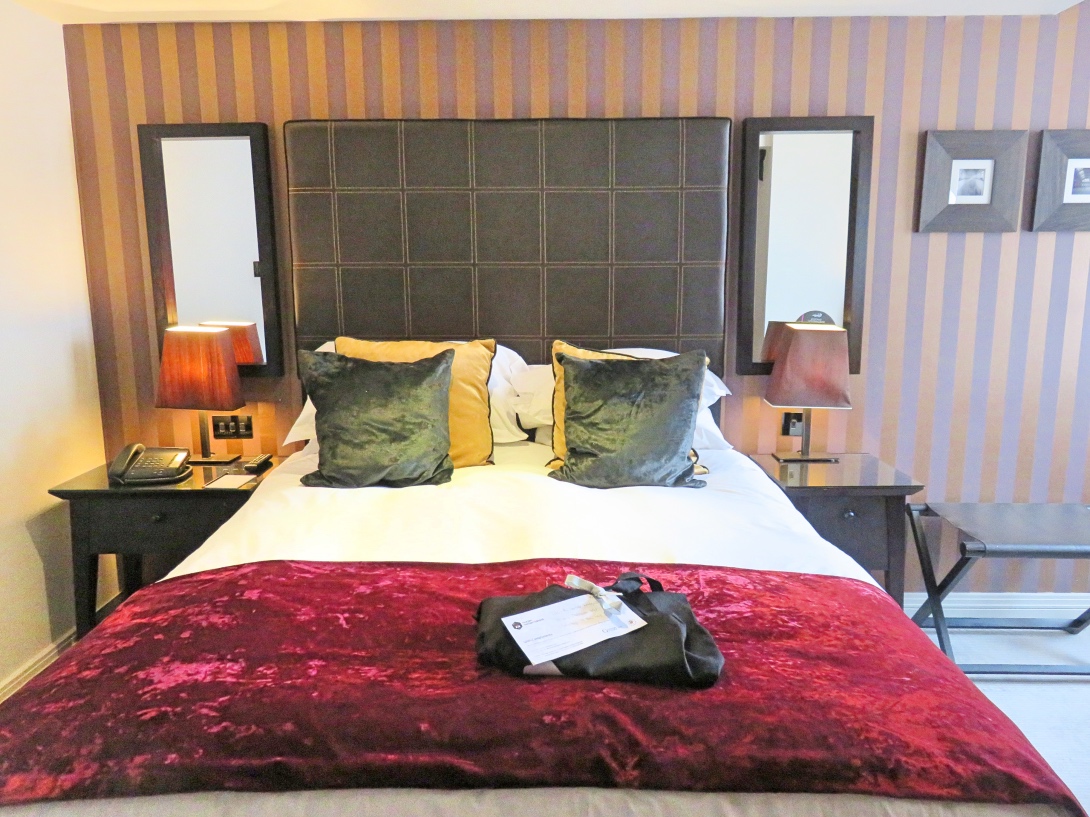 Malmaison Hotel
34-38 Victoria Street, Belfast
BT1 3GH
+44 28 9600 14 05W
www.malmaison.com
If you want to read more about Northern Ireland you can find information here: www.tourismni.com or www.discovernorthernireland.com
You can follow my adventures at Instagram here, Facebook here, Bloglovin here or via Youtube here.
Happy Travels!
// Charlotte