My Travel Guide to Punta Cana in the Dominican Republic
If there is any place in the Dominican Republic you will be staying at, whether you are traveling as a couple, a family or as a solo traveler, Punta Cana in the Dominican Republic is a must. Here you will find lots of All inclusive resorts, in the middle of the most beautiful sandy beaches you've ever seen!
If you are looking for that true Caribbean coral blue water with the most white beaches you've ever seen, then it's definitely Punta Cana you have to go to! The water and the beach are just as Caribbean as it looks in pictures but I would say eve neater in the reality! These beaches really took my breath away!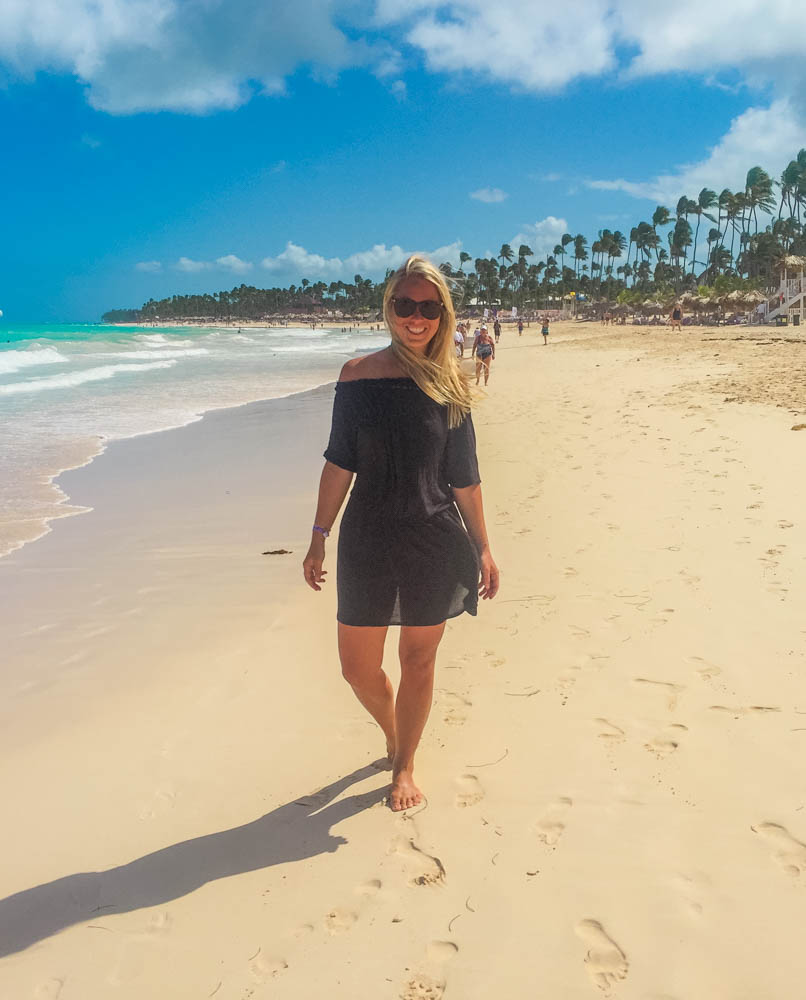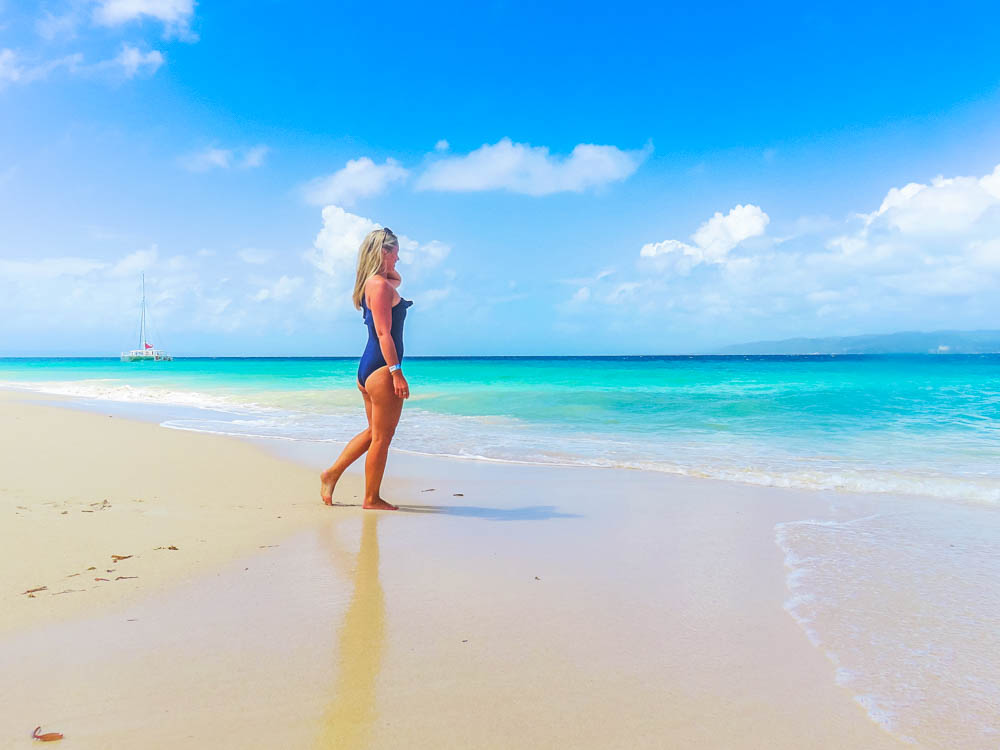 My Travel Guide to Punta Cana in the Dominican Republic
I will write a blog post what activities you can do in the Dominican Republic, since I have received that question many times from you readers. I have also received the question several times what to do in Punta Cana, except staying at an All inclusive hotel every day so therefore I have written this blog post for you.
Hotels in Punta Cana:
Caribe Club Princess Beach Resort & Spa
If you travel to Punta Cana in the Dominican Republic, I would strongly recommend staying at an All inclusive hotel. It was the first time I did it and it was very good! Food and drinks are available 24 hours a day, could it be better? I stayed at the All Inclusive Hotel Caribe Club Princess Beach Resort & Spa and was really surprised how good it was! This hotel fits everyone, at all ages! I was very pleased with my stay there and the rooms were nice and cleaned and in a good standard.  The hotel is located in the Bávaro area of Punta Cana.
The hotel area is so big that you need several days here to get through everything. The reception bar offers free drinks 24/7 and behind the hotel reception there is also a huge stage with various shows every night. One evening, for example, was a Michael Jackson show.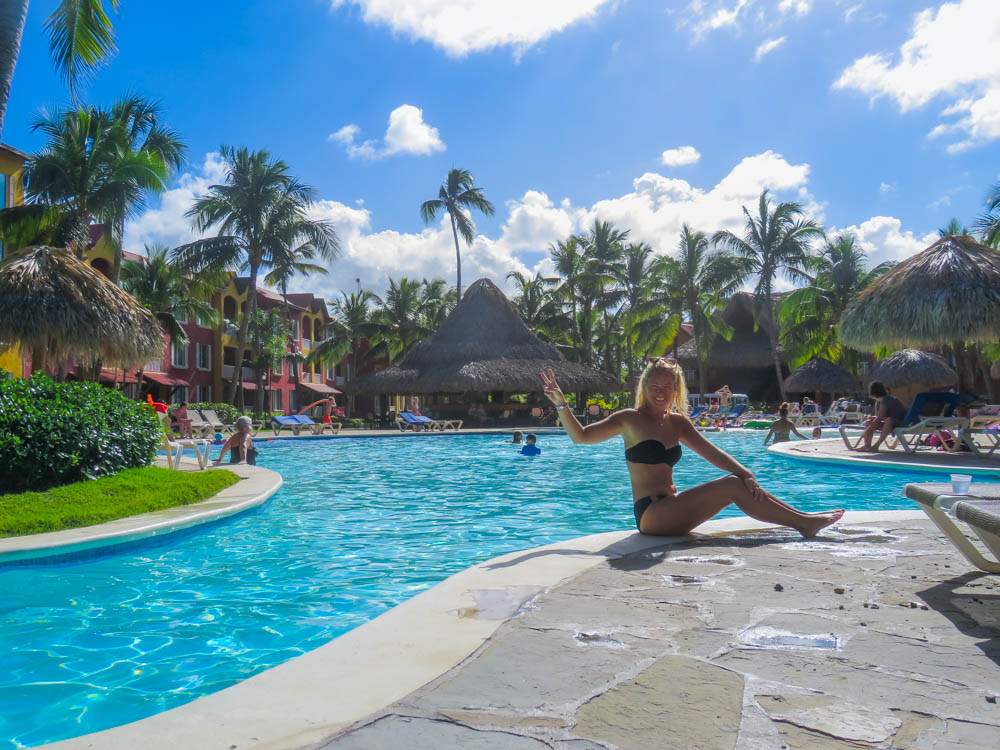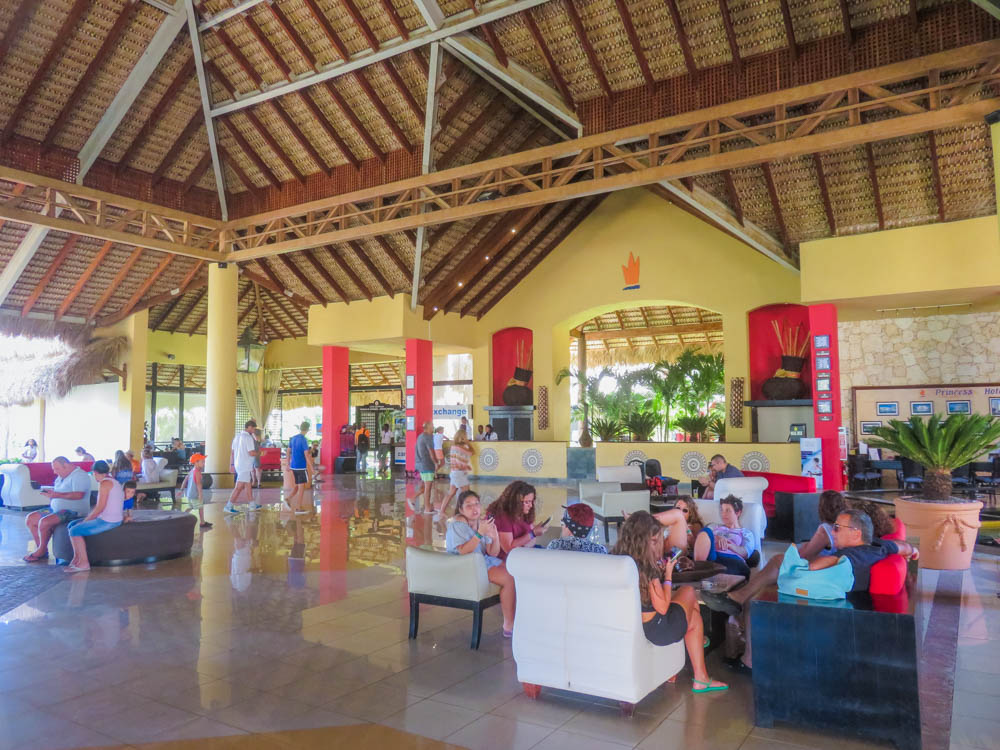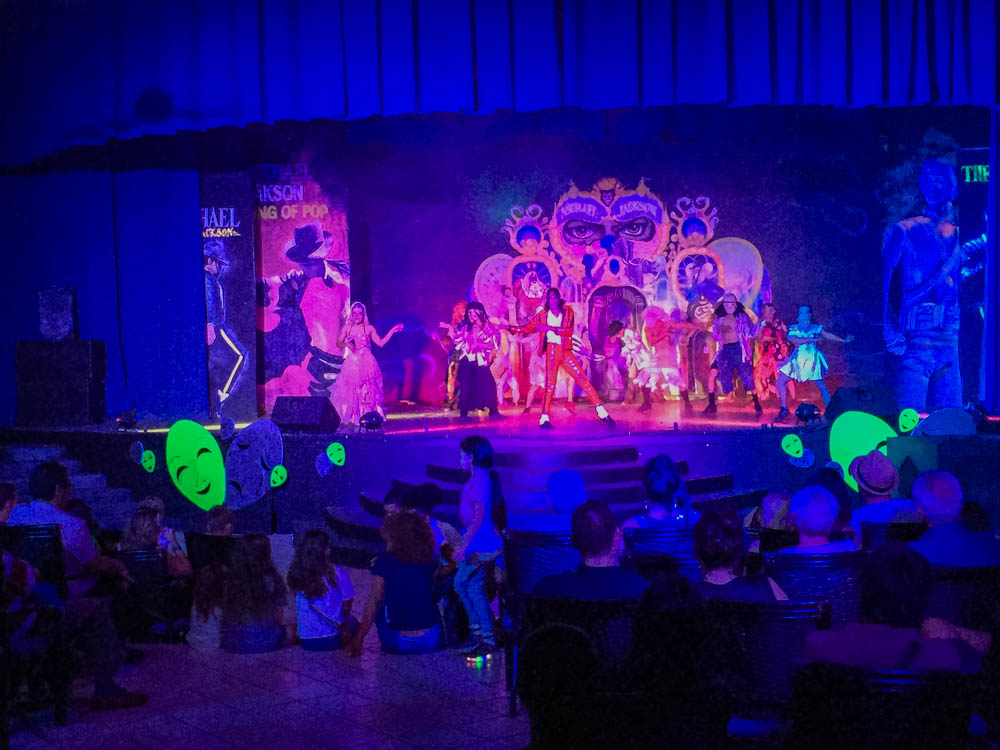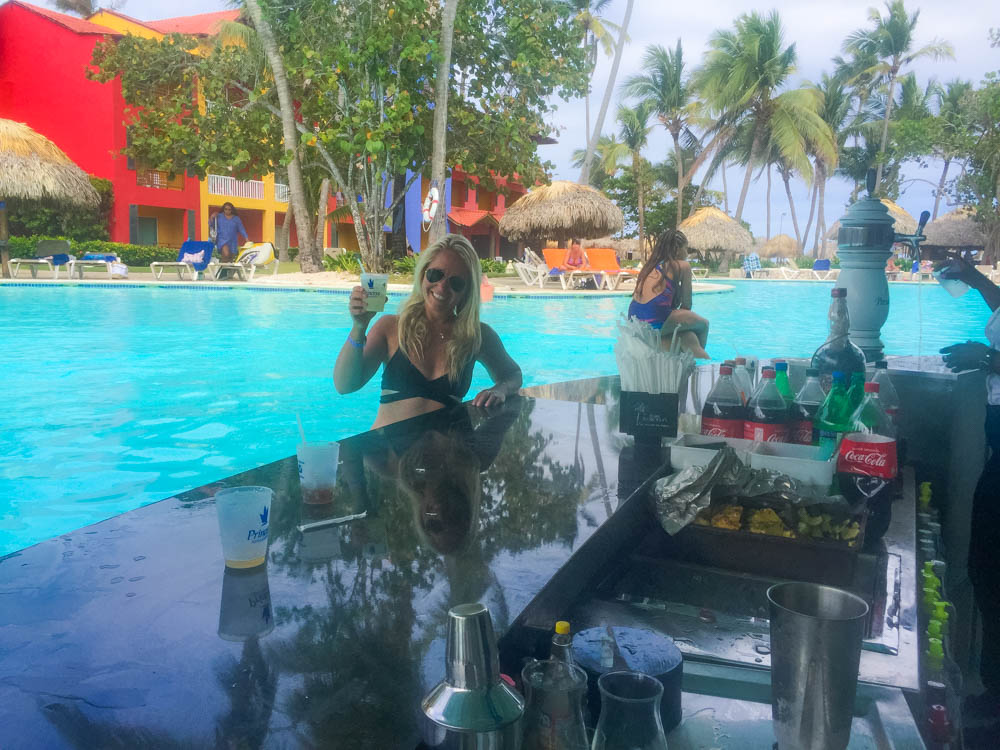 Areas in Punta Cana:
There are many areas in Punta Cana, which can make it difficult to know where to stay in Punta Cana.
Punta Cana contains these areas:
Juanillo
Cap Cana
Punta Cana downtown
Cabo Engano
El Cortecito
Bávaro
Macao
Uvero Alto
Which area in Punta Cana should you stay at?
Most popular and most affordable all inclusive hotels are in the El Cortecito and Bávaro areas. To the south of Punta Cana lies Juanillo where the more exclusive resorts are available, also All Inclusive resorts if you prefer that. Here you will find amongst others the super luxurious hotel Eden Roc. In Juanillo, you will find most couples, both young as older couples, and in Bávaro you will find most families with children.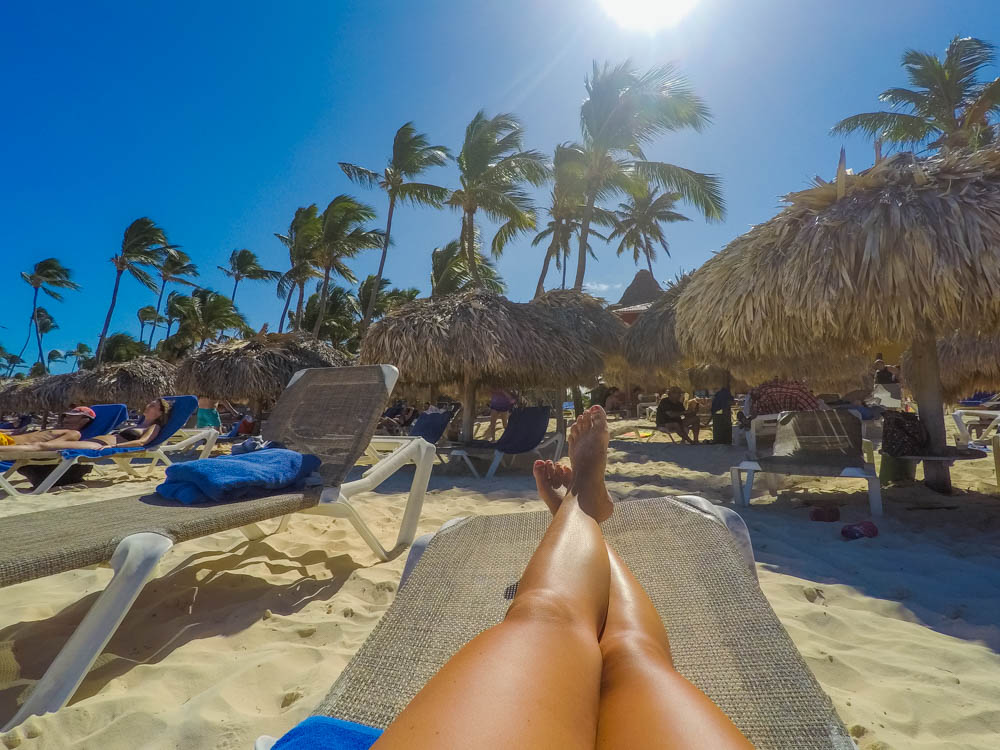 Things to do in Punta Cana:
Punta Cana "Downtown"
Many hotels offer a free shuttle bus to Punta Cana downtown where their major shopping mall San Juan shopping center is located. The shuttle bus runs specific times but if you want to go on your own (if you don't have a car), taxi costs 20 US dollars, equivalent to 1000 Dominican pesos / way.
Casino
Punta Cana has plenty of casinos everywhere. Most of them are also adjacent to a hotel so it is easy to get to one. The most famous in Punta Cana are:
Hard Rock Casino
Diamante Casino
Iberostar Casino
Avalon Casino
Flamboyan Casino
Vista Sol Casino
Casino Palma Real
Macau beach
Macau beach could be the absolute most beautiful beaches of them all here in Punta Cana. There are so many beaches in Punta Cana but Macau beach has been named Caribbean's most beautiful beach and I understand why. Here you will find surfers and they even have a surf camp for those who want to try it out. Have a nice lunch at the Restaurant Playa Macao Paola Pamela Y Victor, located on the beach – you will not be disappointed!
Zipline
You must go for Zipline while visiting Punta Cana. You are tied up in a harness and will go for 8 different cable cars for 2 hours. Because you are so high up in the jungle, you'll also have a magical view over the Dominican Republic!
I went with Canopy Adventure Zip Line Tours which took me to Scape Park in Cap Cana. Remember to wear clothes you are not afraid of. I received a lot of rust / dirt on my clothes. I booked this day trip through the reception at my hotel.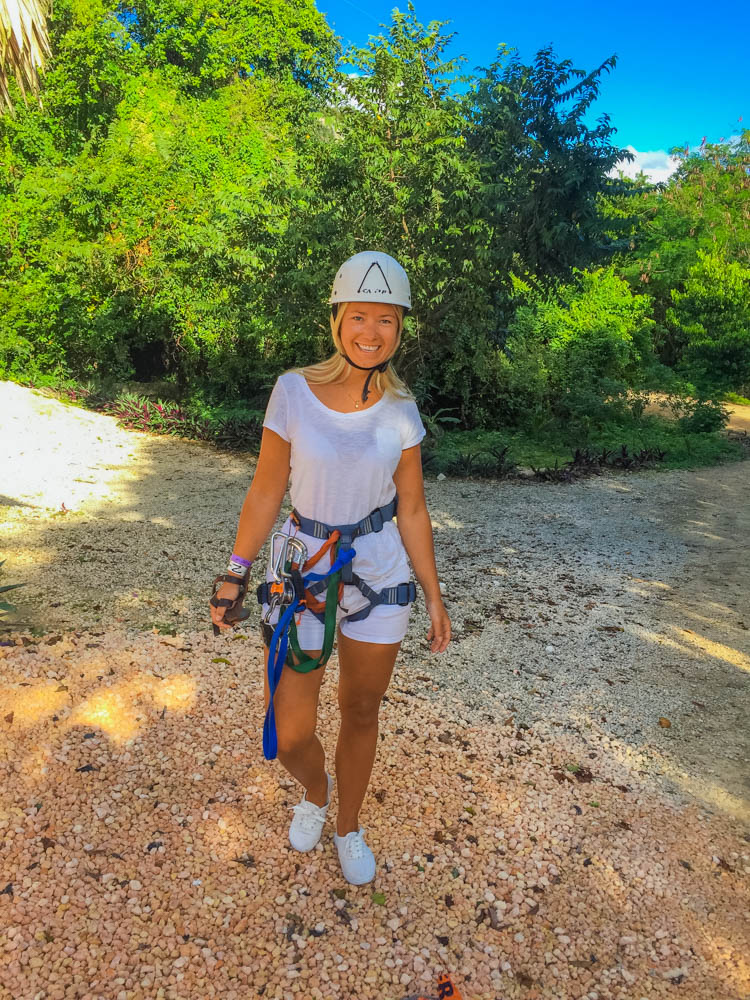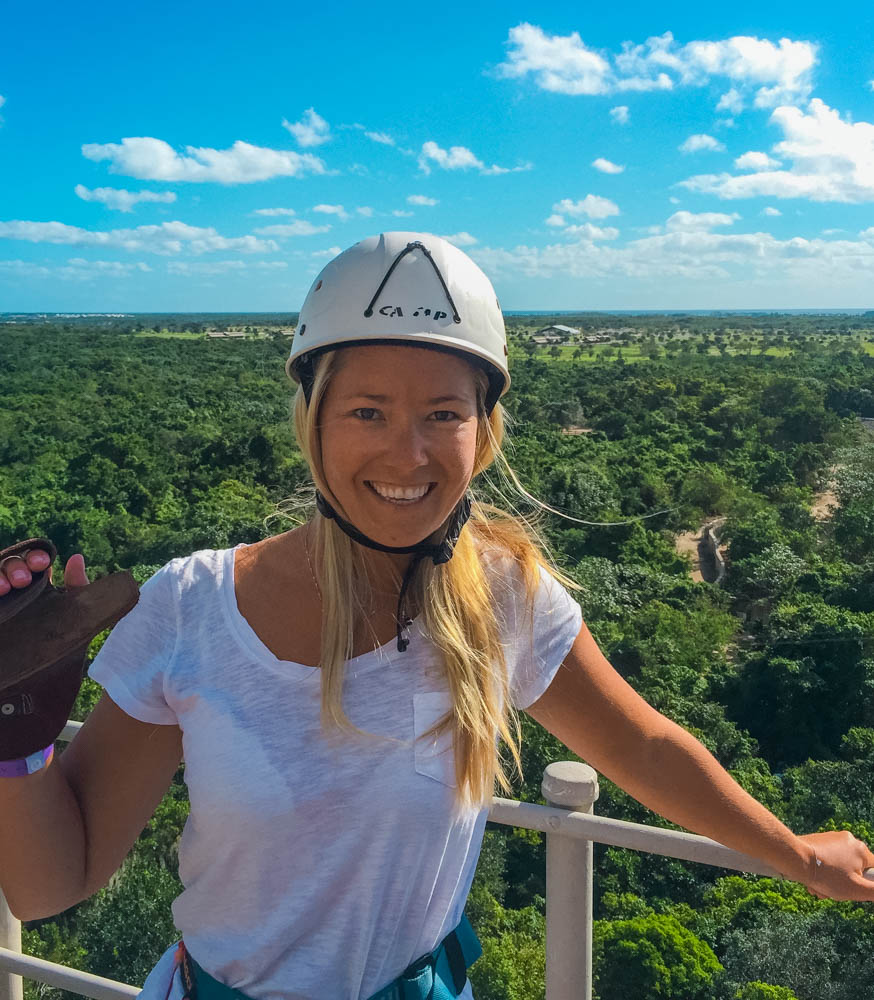 Hoyo Azul
After I went zipline, the next stop on this day trip was to swim in an underwater cave with the most clear blue water I've ever seen! I went on both Zipline and Hoyo Azul as an all day activity. I paid 99 US dollars, equivalent to about 5,000 Dominican pesos / person as a package price.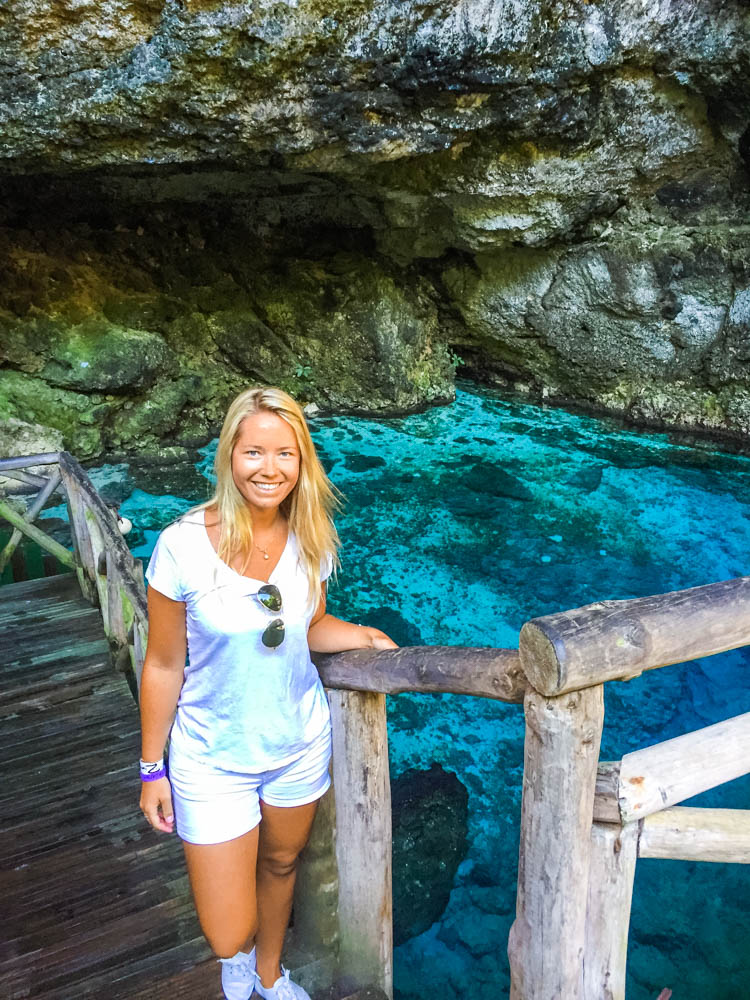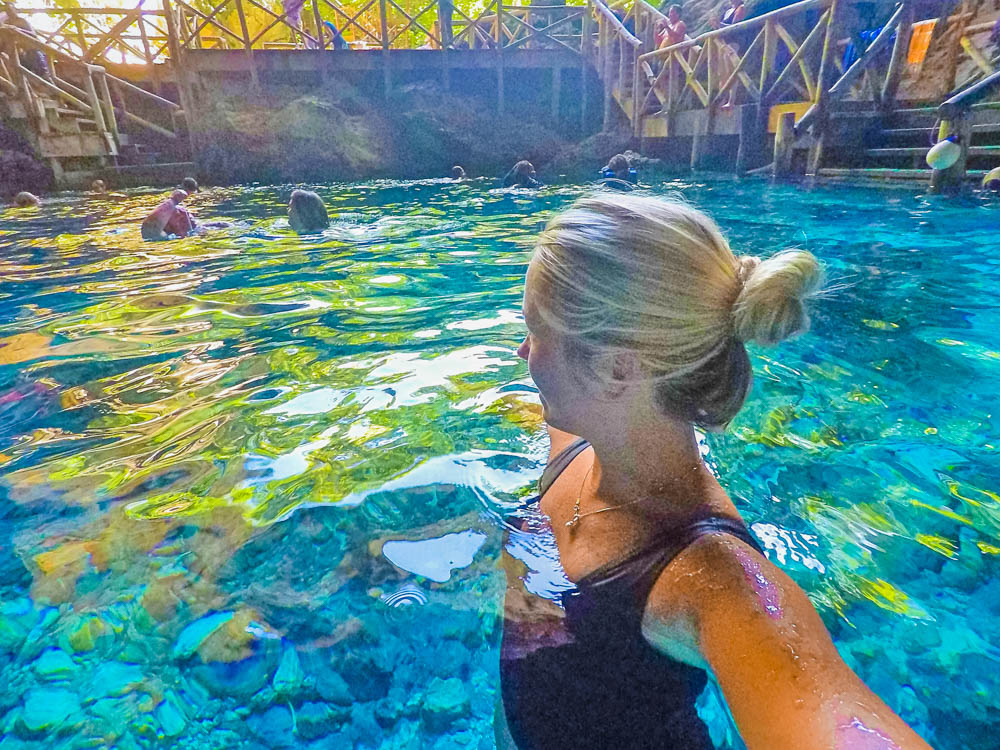 Hot Air balloon in Punta Cana
You can also go for a ride in a hot air balloon and why not do it at sunset time for most romance. However, it costs over 2 000 SEK, around 200 Euro.
Dolphin Island Park
Do you want to swim with dolphins, it's the Dolphin island Park you're going to go to. Costs from $120 and up / person. There are different packages to choose from.
Helicopter
If you want to experience Punta Cana and the Dominican Republic from above, a helicopter ride is a must. There are many helicopter companies around Punta Cana. This is something I recommend to do if you going here on a honeymoon, which is very popular!
The beaches
Walk the whitest and most beautiful beaches and just enjoy being in the Caribbean. The water, the palm trees and the beaches are so beautiful that it takes the breath out of you!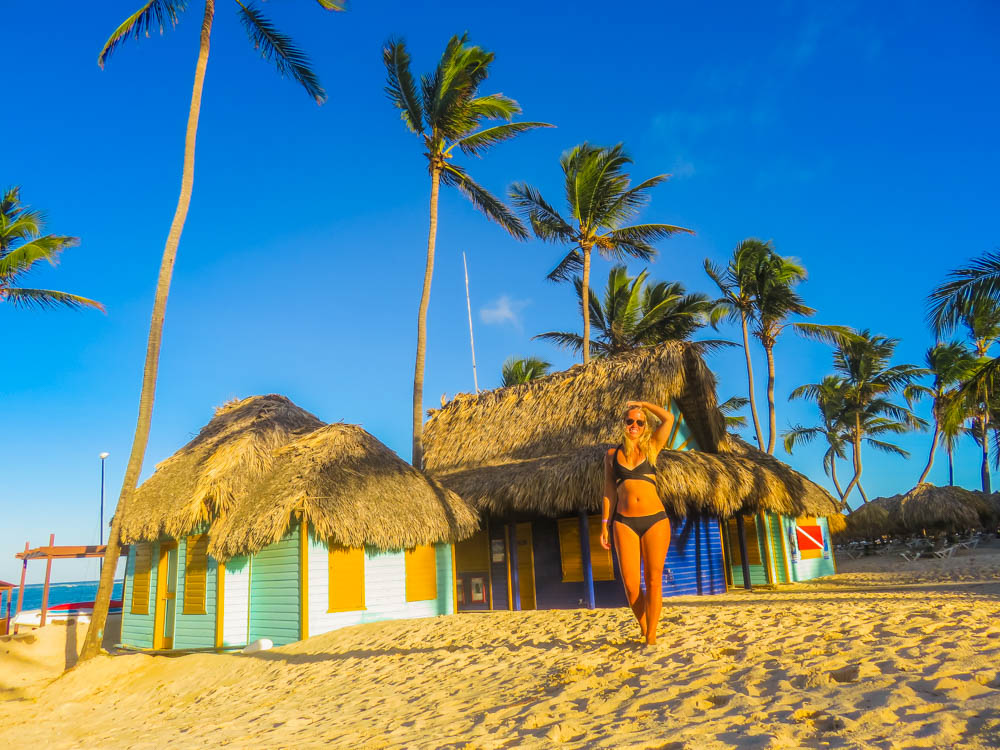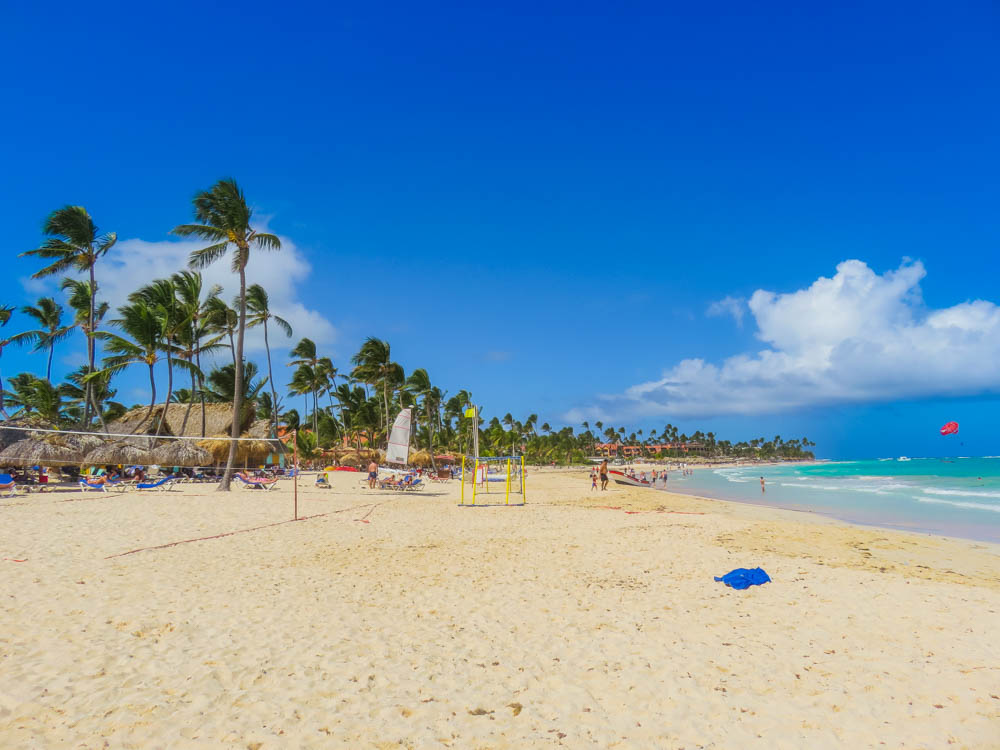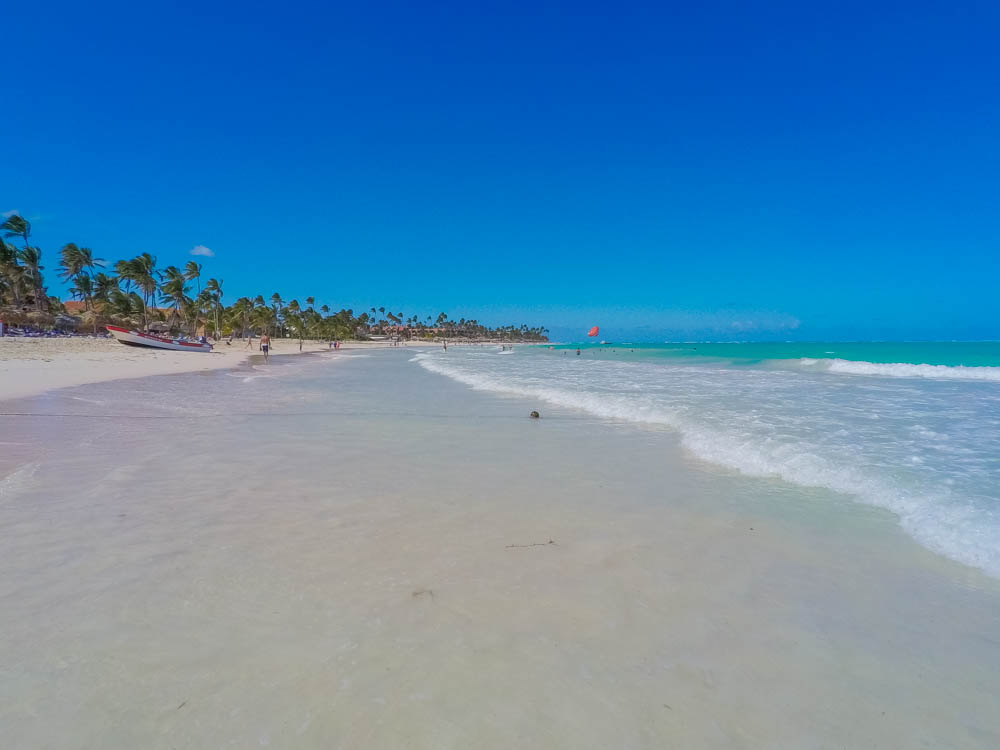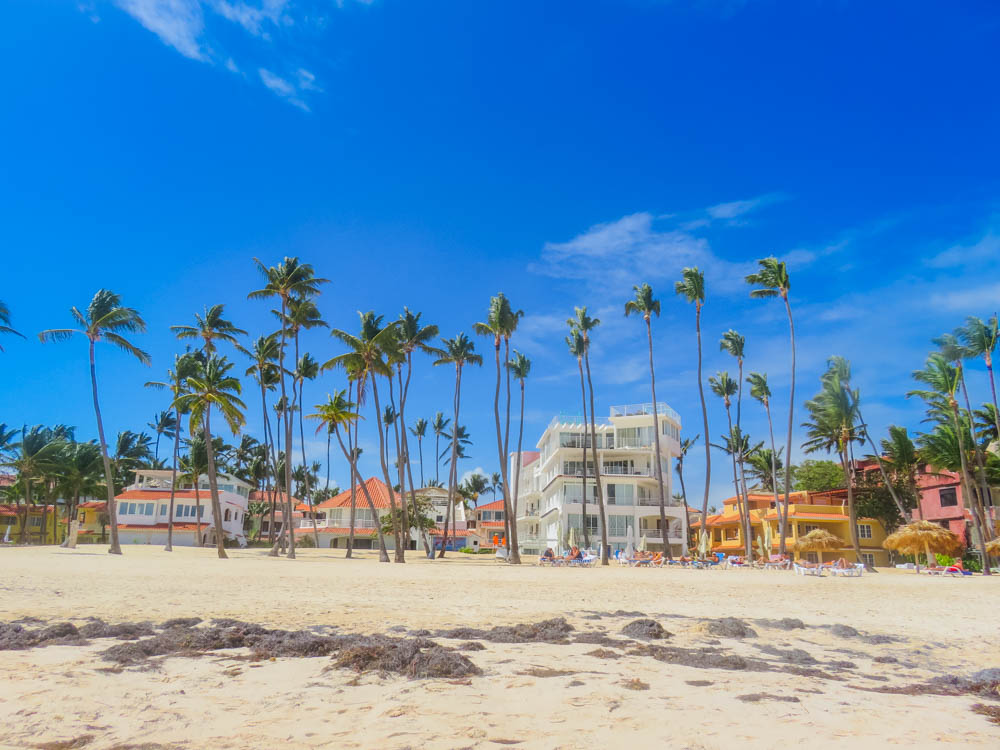 Resort hotels
Almost every resorts that offer All Inclusive also offer activities like tennis, paddle tennis, volleyball, gym, windsurfing, spa and dance classes. You don't have to leave the hotel if you don't want to 😉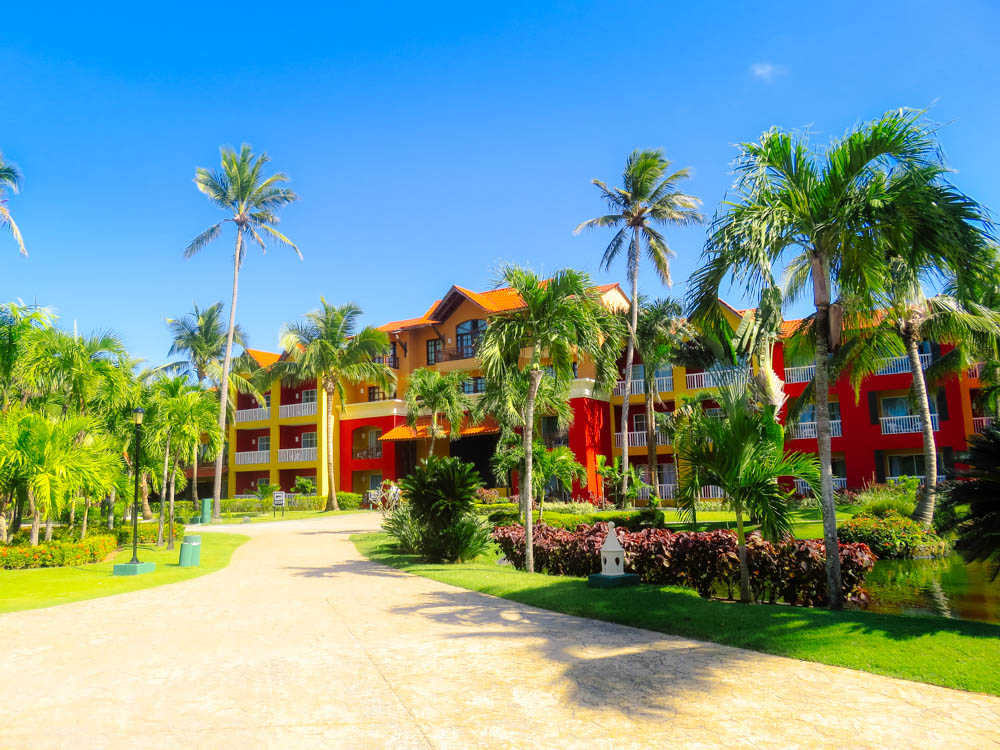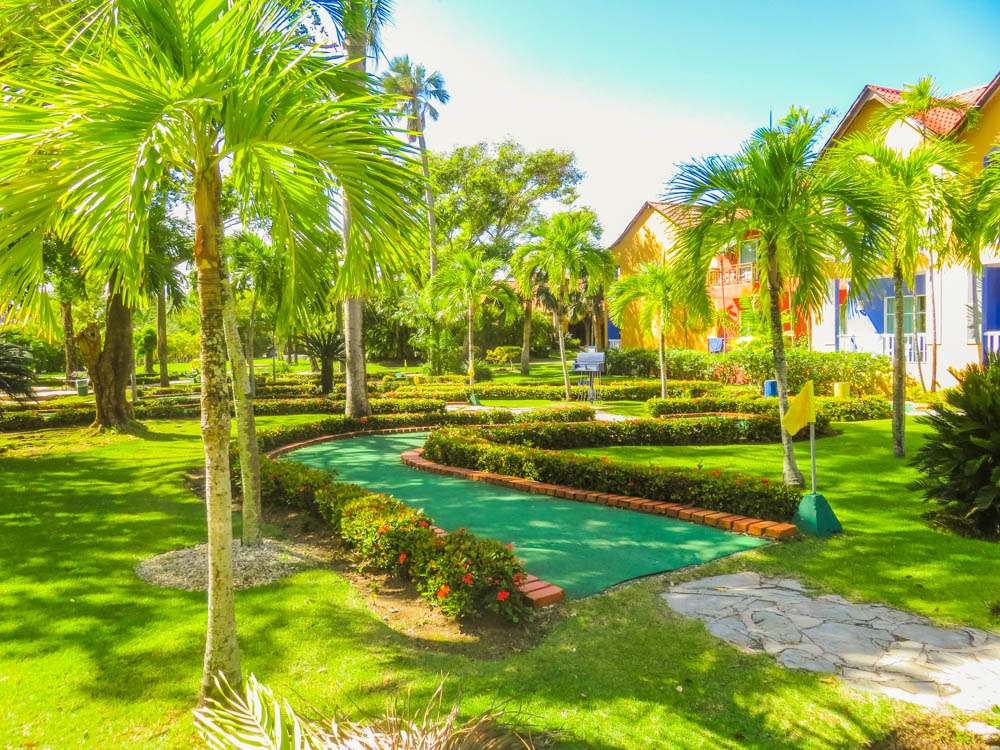 Shopping:
There are three shopping centers in Punta Cana
San Juan Shoppingmall – Here you will find local brands, souvenirs, supermarket, bank, etc.
Blue Mall- here you will find famous clothing stores and is the newest of them all. It is a bigger shopping mall than the other two.
Palma Real shopping village in Punta Cana.
From the airport to Punta Cana
How do you get from Punta Cana Airport to the different areas?
If you don't go with a transfer bus you have booked through a travel agency or chosen to rent a car, the only option is to go by taxi. I took a taxi from the airport to my hotel in Punta Cana which was in the Bavaro area. It took me about 25 minutes and cost $30, equivalent to 1500 Dominican pesos for one way.
There are no buses from the airport. The buses only goes from cities to cities.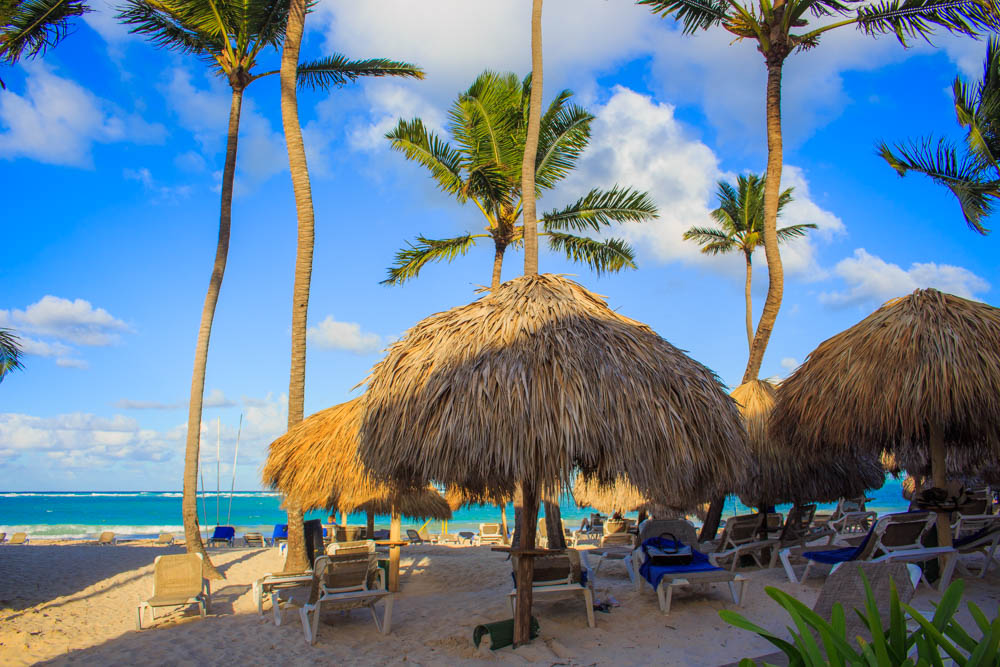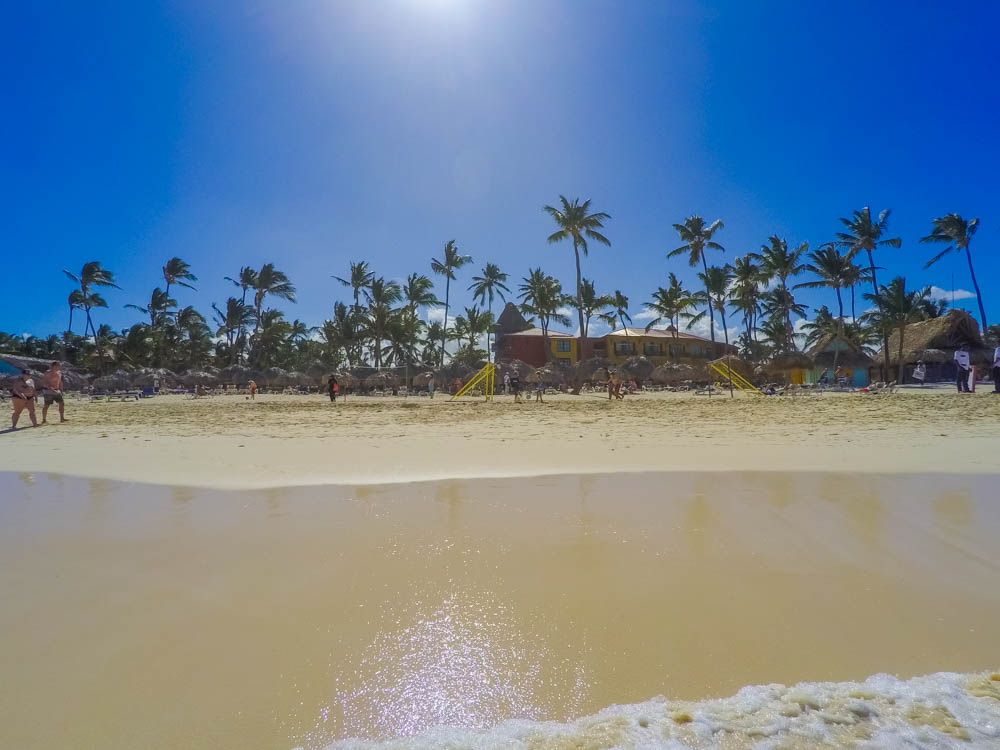 I hope my travel guide to Punta Cana will facilitate your visit to the Dominican Republic 🙂
Here you can read more tips about the Dominican Republic:
Happy Travels!
// Charlotte