My Stockholm Guide – What to see and do as a Tourist!
Stockholm is one of the most beautiful cities I know, especially during summer time, and it's nothing I'll say just because I'm from here and live here 🙂 In this post I'll give you a lot of tips of things to see and do in Stockholm during both winter and summer time.
Here comes the ultimate Stockholm guide with lots of tips on things to see and do when you are in Stockholm, especially if you are a tourist and come here for the first time! 🙂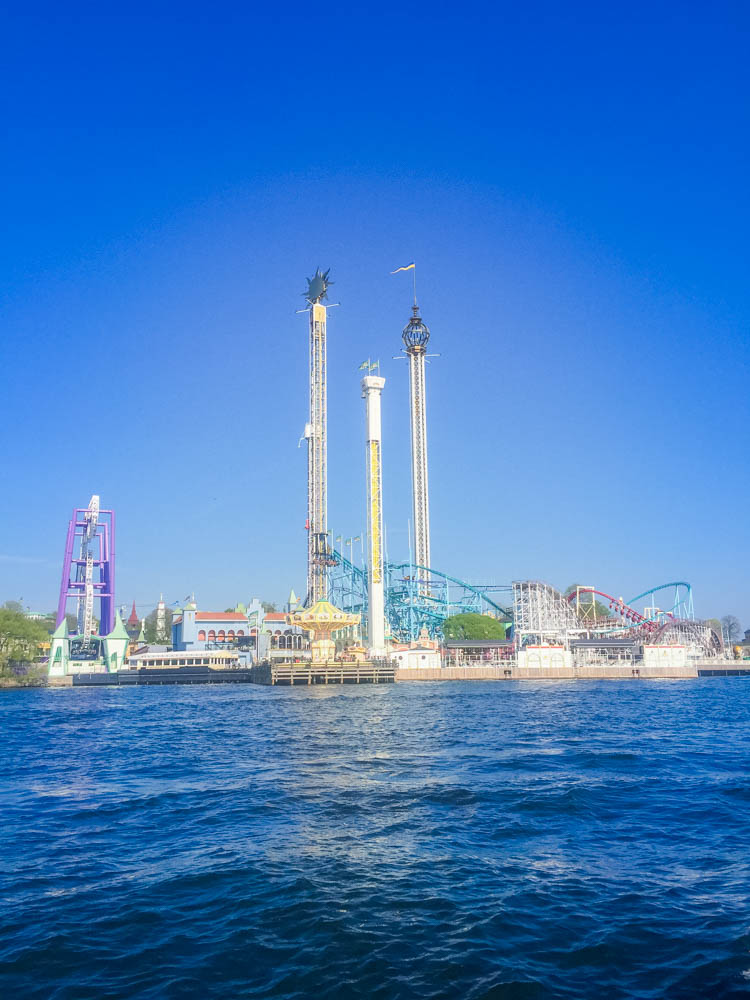 This is what you have to see and do as a tourist when you visit Stockholm!
The Royal Palace of Stockholm
The Royal Palace in Stockholm is one of Europe's largest palaces and is open all year round. The castle is a workplace for the King and Queen and the offices that are part of the Royal Court. The Royal Palace is a combination of royal residence, workplace and cultural history monument.
Address: The castle is located on Slottsbacken in old town.
Entry: 180 SEK / adult and 90 SEK / children
How to get here: Take the subway green line to Kungsträdgården and walk over Strömbron. Buses to Slottsbacken or to Riddarhustorget square with a walk via Storkyrkobrinken.
Stockholm Rådhus
Stockholm Rådhus is located on Kungsholmen and is the seat of Stockholm's district court, which has also given its name to the metro station Rådhuset. There are plenty of nice restaurants and cafés around and it is cozy to stroll around the streets here. Don't forget to walk to the water at Norr Mälarstrand, just around the corner from here! 🙂
Address: Scheelegatan 7, Kungsholmen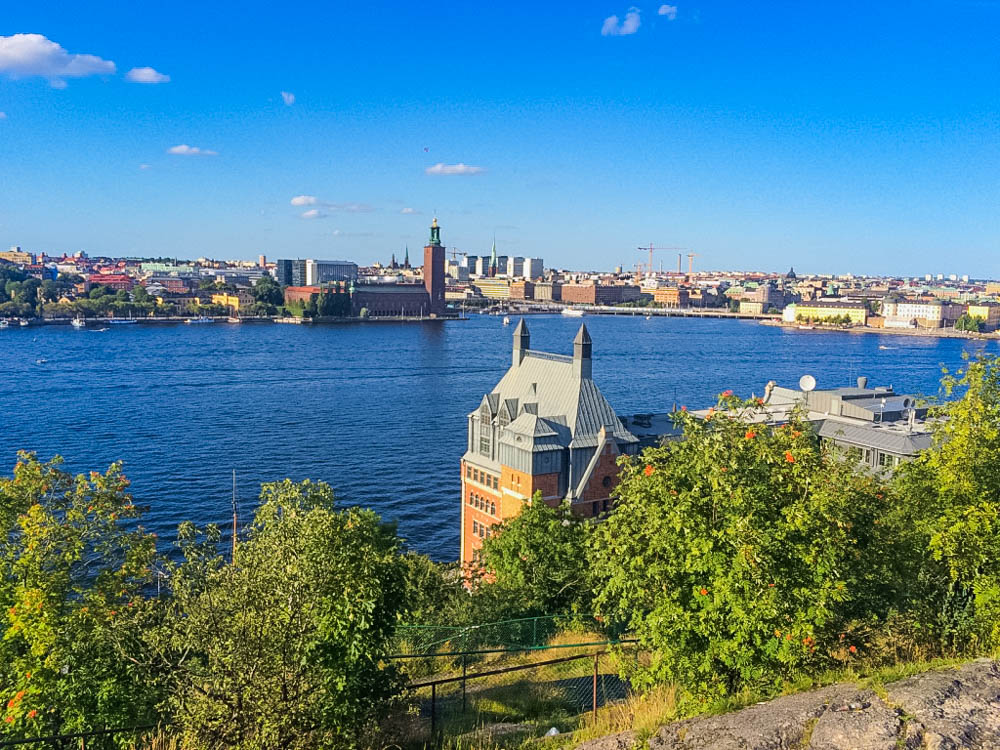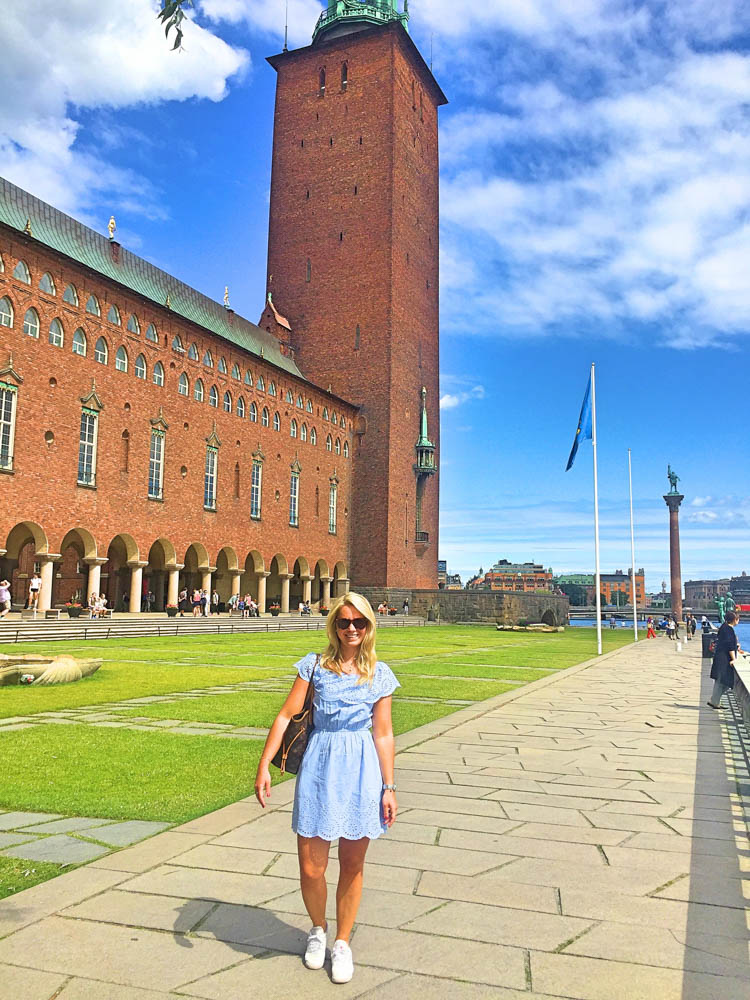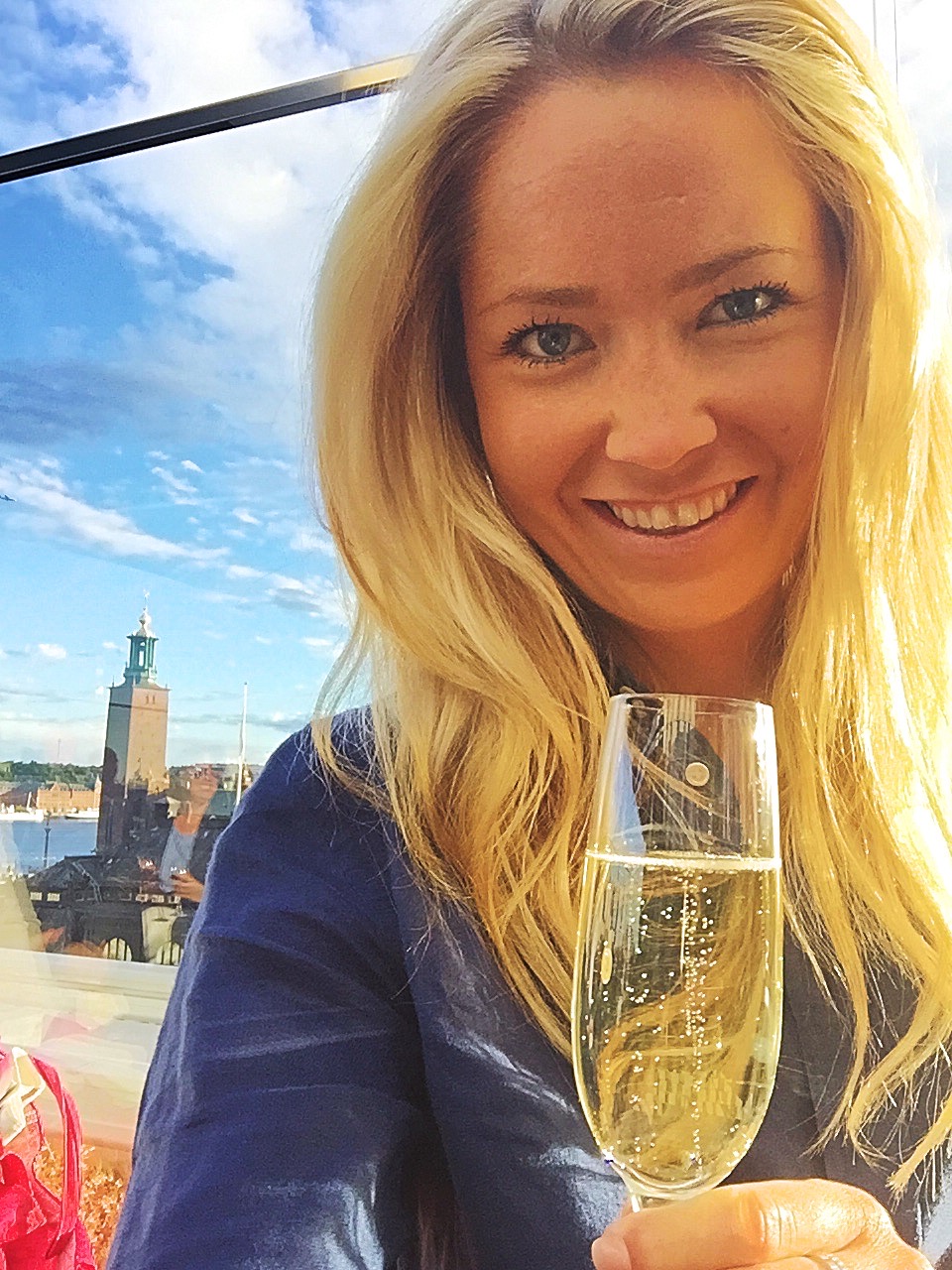 Stockholm City Hall
Stockholm City Hall is located at Kungsholmen in central Stockholm, just near Stockholm Central Station. You will recognize the Stockholm City Hall thanks to the three golden crowns that sit at the top of the top, which is one of Stockholm's most famous silhouettes.
Address: Hantverkargatan 1, Kungsholmen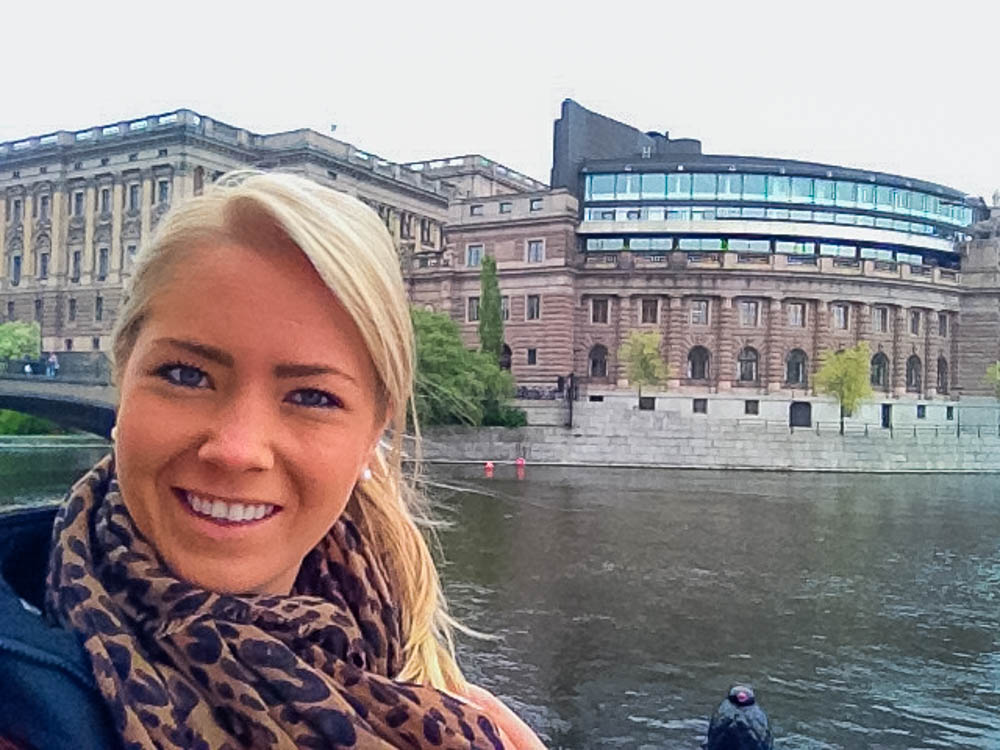 The Swedish Parliament
The Swedish Parliament or, as it is also called, the Riksdag, is Sweden's legislative assembly. The Swedish parliament is the highest decision-making assembly in Sweden and has the task of deciding on laws and the state budget. The elected representatives at the national level, the members of the Swedish parliament, gathers here, which has 349 members and is chaired by a chairman.
Address: Riksgatan 1, Stockholm
Hoe to get here: Go to the bottom of Drottninggatan towards Gamla Stan and you will pass the Swedish parliament, having it on your right side.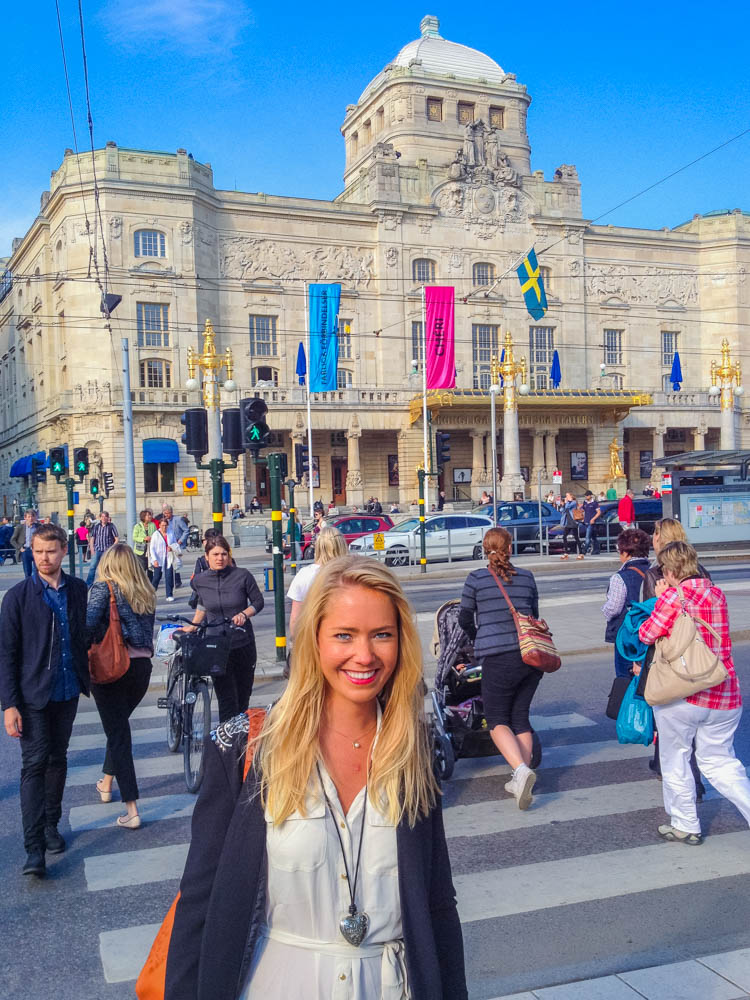 The Royal Dramatic Theater
The Royal Dramatic Theater is also called "Dramaten" in Swedish and is Sweden's national scene, which is located right by the water at Nybroplan. You don't have to go in here or see a theater to enjoy the beautiful building. Among Stockholmers, it is popular to sit on the stairs here with a take away coffee in your hand and enjoy the sun and the atmosphere. However, I recommend going up to the terrace which is a floor above the stairs and have a drink with Stockholm's most beautiful view!
Address: Nybroplan, Östermalm.
How to get here: Buses to Nybroplan 54, 69, 76 and tram no 7.
Buses to Stureplan no 1, 2 and 55.
Subway red line to Östermalmstorg or blue line to Kungsträdgården.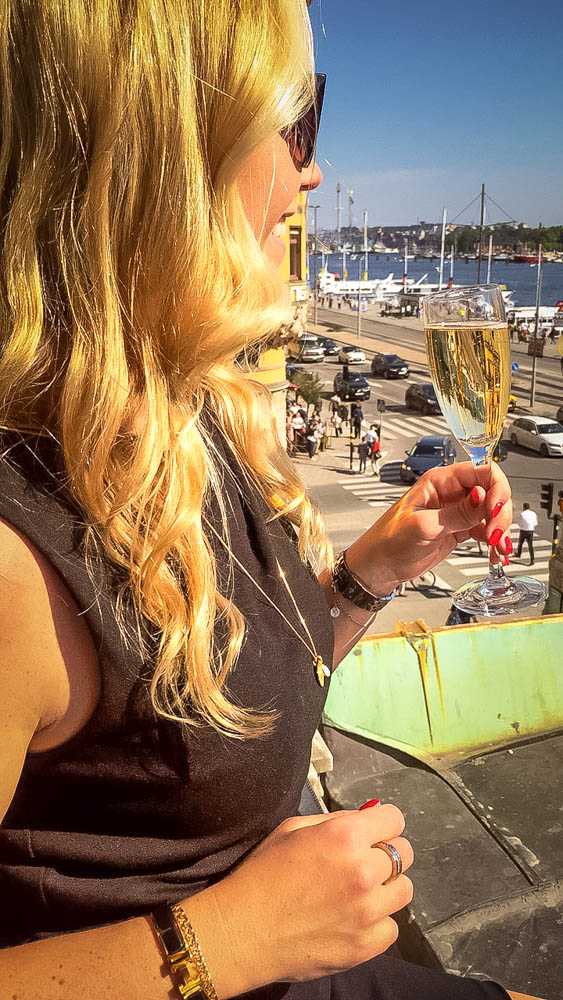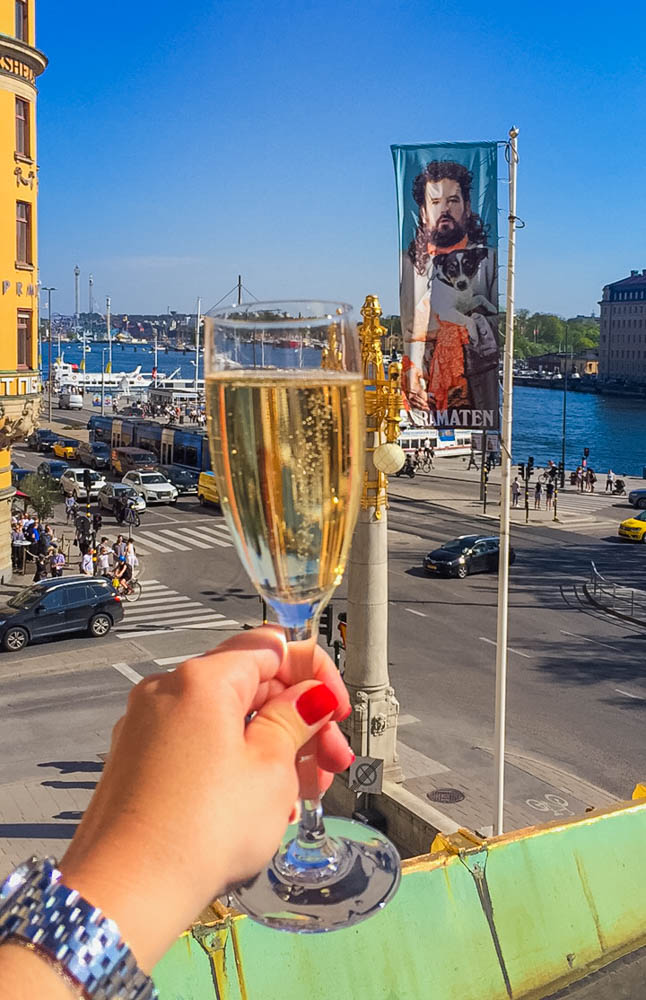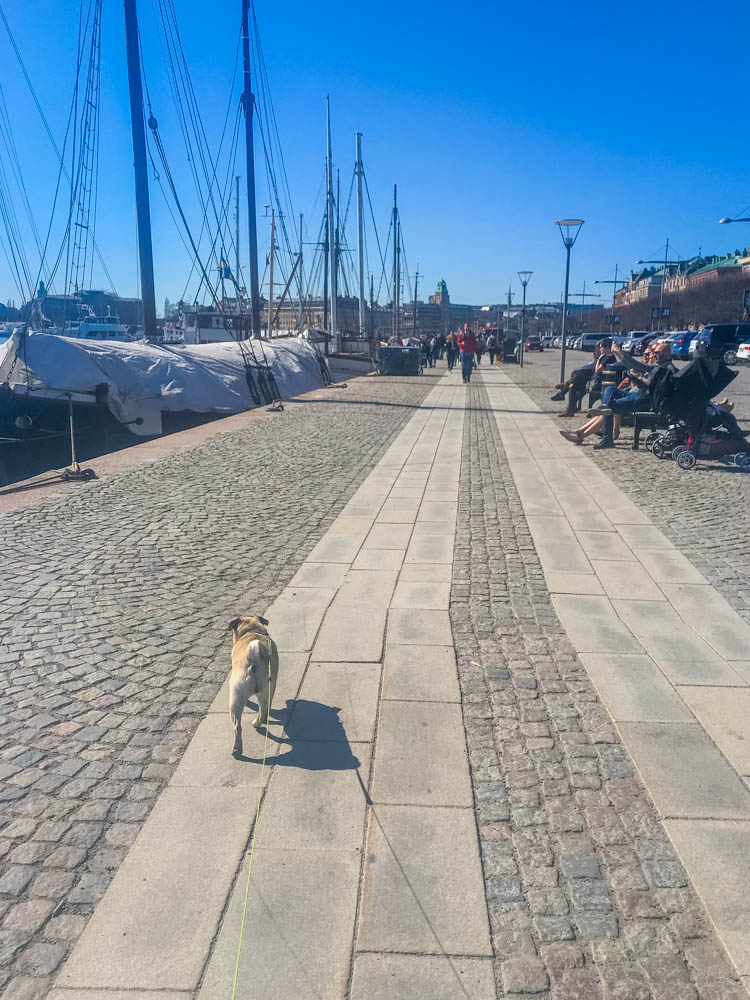 Strandvägen
Walk the furthest along the popular and nice pedestrian street Strandvägen, which is right next to the water. During the summer months, several restaurants also open up, which lie perfectly in the sun, if you want to take a break. This street is very nice and cozy to walk on both during summer and winter.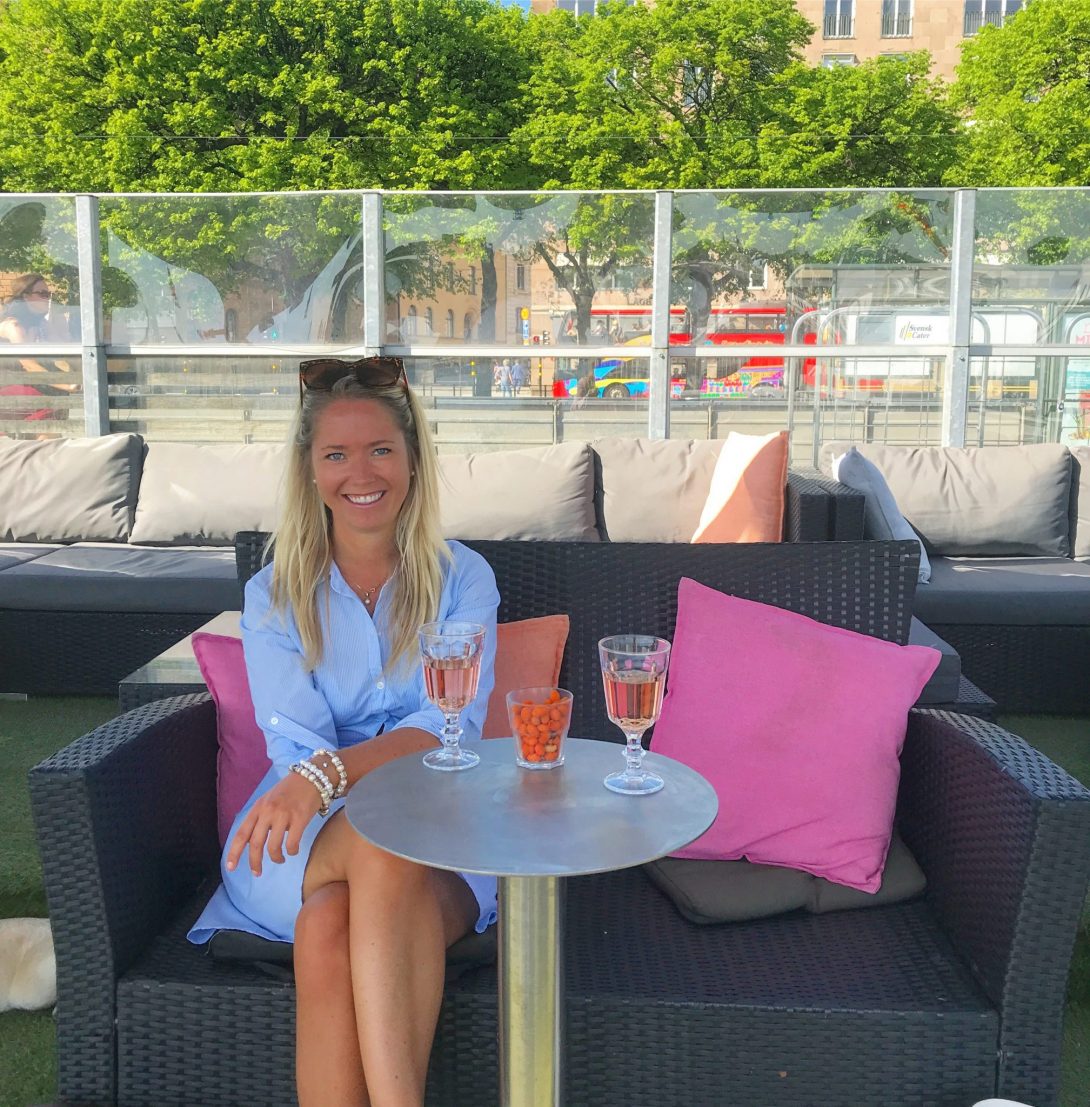 The Opera house
The Royal Opera or the Opera House as it is also called is Sweden's national stage for opera and ballet. The Opera House is located between Gustav Adolf's square and Kungsträdgården in central Stockholm and is perhaps Stockholm's most beautiful building, according to me. Even if you are not going to see an opera live, it is worth it to go here and see how the building looks like 🙂
Address: Gustav Adolfs torg 2, City
Ice bar Stockholm
At hotel C in Stockholm you will find the world's first permanent bar which is made of ice and is directly adjacent to Hotel C Stockholm at central station. Do you want to experience something different and fun you should come here for a cool but fun experience.
Address: Vasaplan 4, Stockholm City
Prices: Pre-booked online
Adult: 199 SEK
Adult non-alcoholic drink SEK 170
Children 3–17 years: 99 SEK 
Hotel guest at Hotel C Stockholm
Adult: 170 SEK
Children 3–17 years: 99 SEK
Drop in
Adult: 215 kr
Adult non-alcoholic drink: 175 SEK
Children 3–17 years: 99 SEK
Drop-in every day of the week, depending on location and you pay when you are here.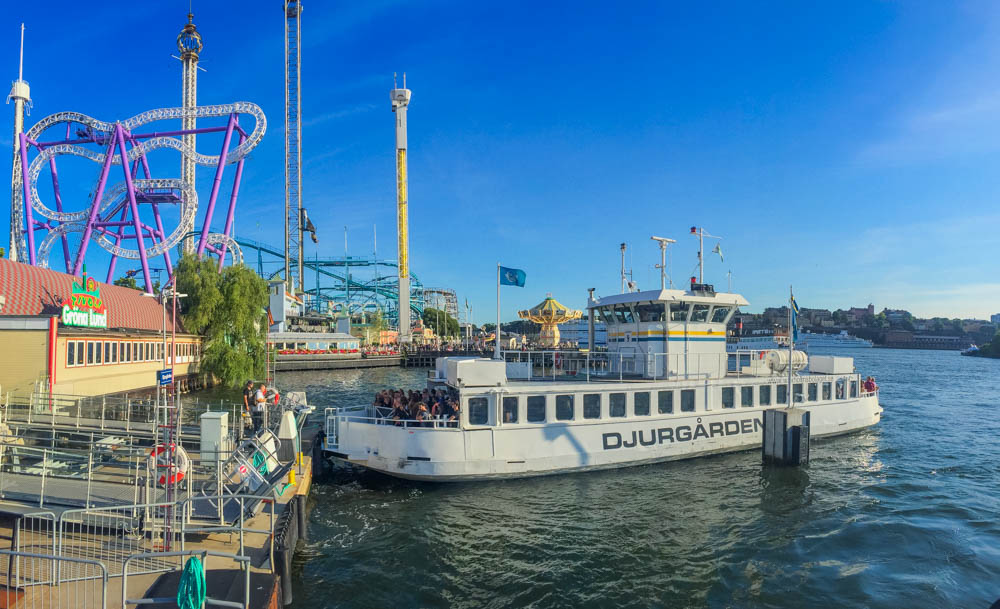 Djurgården
Djurgården is an island and part of the Royal National City Park in Stockholm. Djurgården is known for its many attractions and for its nature. Here it is popular to walk and run but here you also find many museums, restaurants and activities for both adults and children.
It is easy to get here both in the summer and in the winter. Choose the way that suits you best – most easily it is by foot or by bike, ferry, bus or tram.
How to get here: 
Tram: Line 7. From T-Centralen to Djurgården with terminal station Waldemarsudde, with several stops at Djurgården, including the Nordic Museum / Vasa Museum / Junibacken and Liljevalchs / Gröna Lund.
Bus: Bus 67. From Frösundavik to Skansen with among other stops the Nordic Museum / Vasa Museum / Junibacken and Liljevalchs / Gröna Lund. Connection to the metro at Karlaplan.
Bus 69. From the Karolinska Institute to Blockhusudden, including the stops Djurgårdsbron, Museiparken and Kaknästornet.
Bus 69K. From the Karolinska Institute to the Kaknästornet, including the stops Djurgårdsbron and Museiparken.
Bus 76. From Norra Hammarbyhamnen to Ropsten. Stops at the Djurgårdsbron stop, then it is only a short walk across the bridge to southern Djurgården
Skansen
Skansen is a zoo on Djurgården and is an appreciated excursion for those who have time over or don't know what to do in Stockholm. In winter, Skansen also has a Christmas market that is very popular to visit and during the summer it is incredibly popular to visit Allsång på skansen, something that is for both adults and children and something I can really recommend doing! 🙂
Address: Djurgårdsslätten 49-51
Entry: 195 SEK/ adult and 60 SEK/ children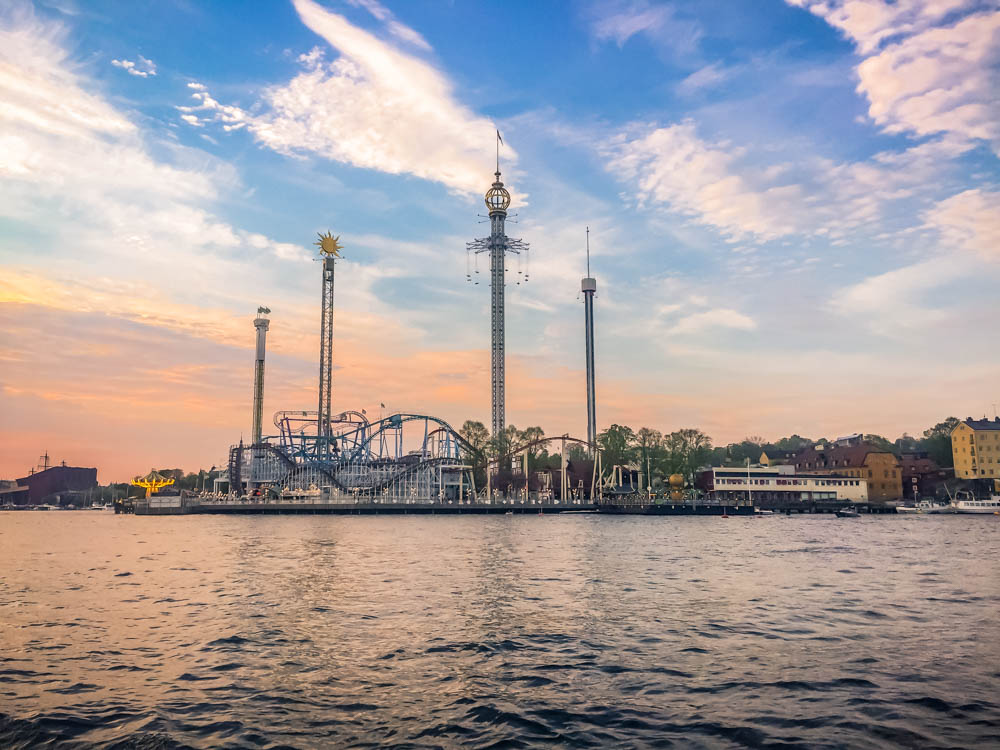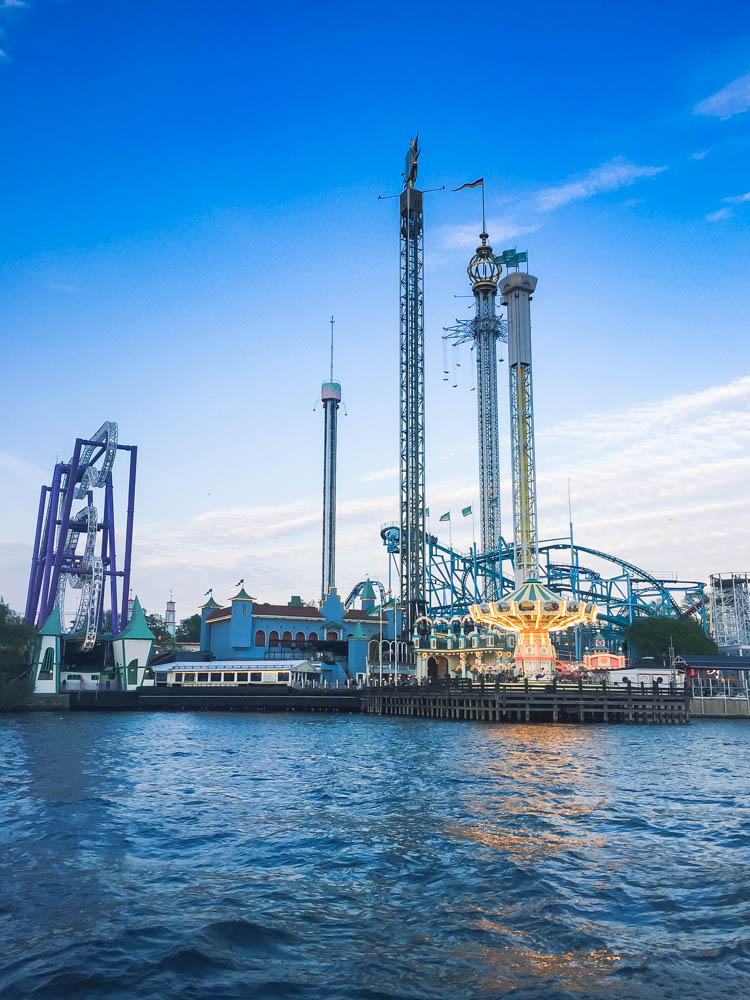 Gröna Lund
Gröna Lund is also called "Grönan" and is an amusement park located on Djurgården. Should you go here, you should expect that a whole day will be spent here but it is just as fun for adults as for children. For the best experience I recommend taking the Djurgårds ferry here from Slussen, a trip that only takes 8 minutes 🙂
Address: Lilla Allmänna Gränd 9
How to get here: By bus 67 from Karlaplan or tram no 7 from the T-Centralen you will reach all the way to Gröna Lund. Get off at the stop Liljevalchs / Gröna Lund. It is also possible to take the subway's red line to Karlaplan and walk from there. The walk takes about 20 minutes.
Old Town Stockholm
The old town is Stockholm's historic center and built on Stadsholmen. This is where you will find all the souvenir shops, extremely cozy restaurants and different pubs. It is very tourist friendly here as it is popular among all tourists to come here and almost a must actually as a tourist in Stockholm. During the winter, Stortorget in Old Town has a popular Christmas market and during the summer many restaurants have their outdoor cafés open in the middle of the square, which makes it feel like abroad.
How to get here: Take the metro's red line to the station Old Town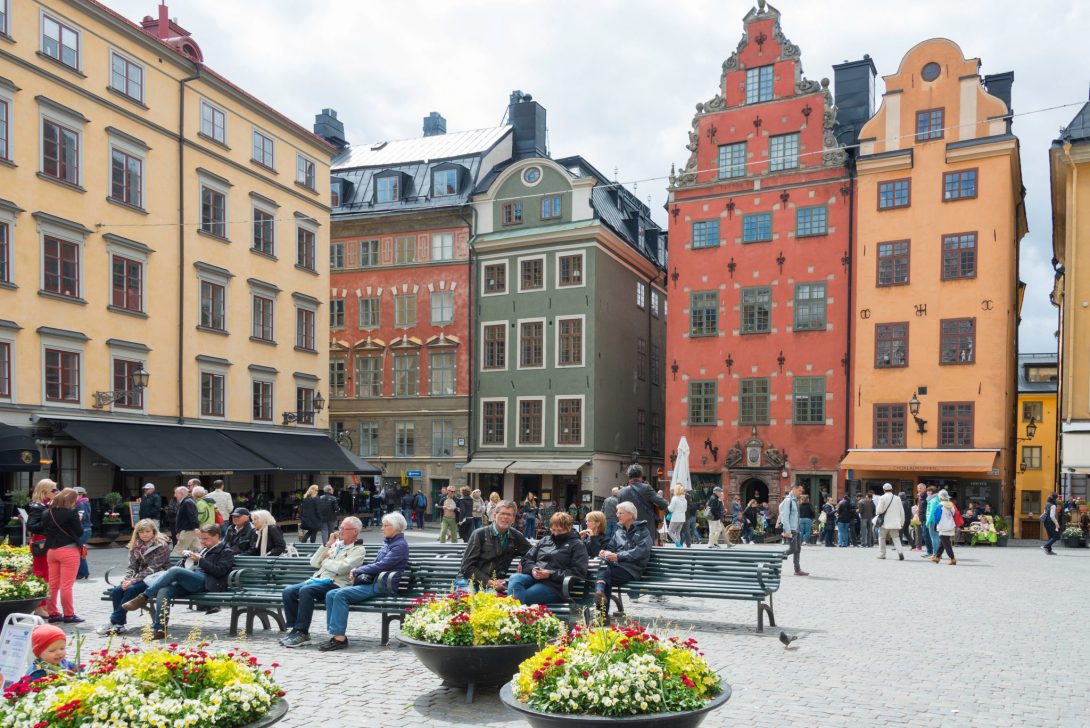 Slussen
Slussen is an important hub in Stockholm and here you will find the Hilton hotel with unbeatable views of the whole of Stockholm and the city hall. Right now the lock is being renovated so it's chaos here BUT I still recommend going here to go to the famous pedestrian street Götgatan to get to Stockholm's hippie place (according to me) SOFO.
How to get here: Take the metro's red line with stop Slussen.
Fjällgatan at Södermalm
Fjällgatan is a street in Södermalm in Stockholm. It stretches on Stigberget between Renstierna's street and Erstagatan and lies 27.8 meters above Saltsjön and is known for its beautiful view of Stockholm's central parts. Here you will come to get an unbeatable panoramic view of Stockholm. There is also a small coffee shop which, however, is only open during the summer but really cozy to have a snack or lunch at.
Address: Fjällgatan, Södermalm
Monteliusslingan at Södermalm
You will find the best walking path on the south if you walk the furthest along the Monteliusslingan on Södermalm. You go to Mariaberget and from here on Kattgränd the Monteliussling starts from Monteliusvägen. It is a short but absolutely fantastic walkway with an incredible view of Stockholm. There are benches and terraces to rest on during the walk.
How to get here: Take the metro's red line to Slussen or Mariatorget and then walk here.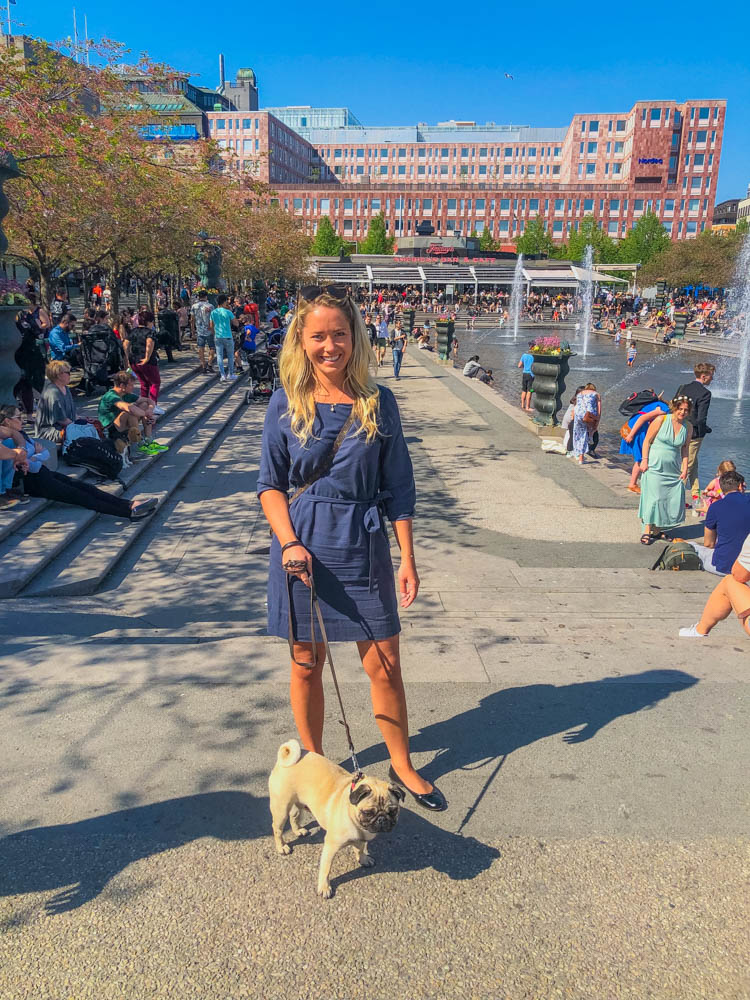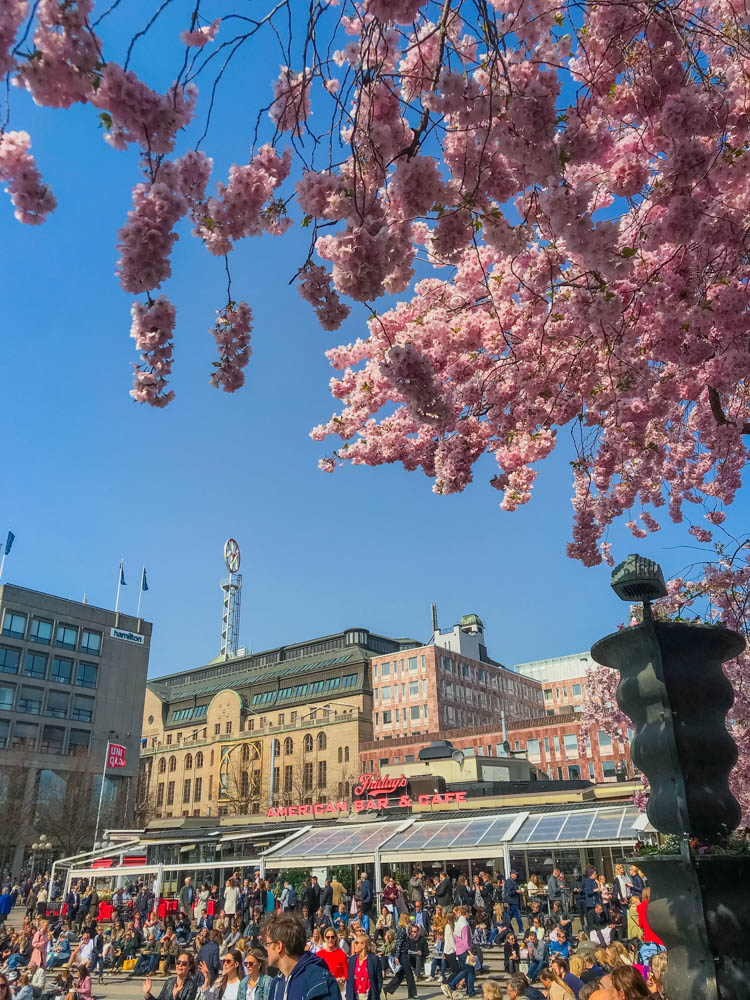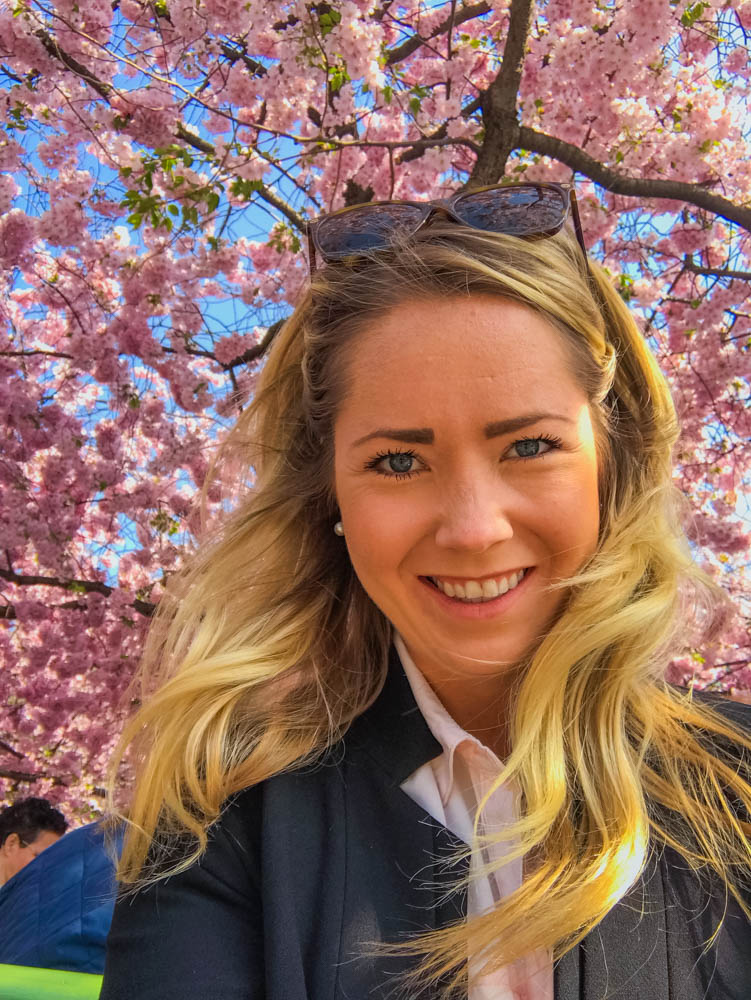 Kungsträdgården
Kungsträdgården is also called "Kungsan" and is located in the center of Stockholm city within walking distance of the Central Station and opposite the large shopping center NK. Here you will find besides TGI Fridays also other restaurants and coffee shops but also a fountain and a large scene whereupon it is used for example when hockey or soccer teams have taken medal and should be celebrated 🙂 In the spring it is popular to come here to see the amazing cherry blossom and in winter there is an ice rink for those who want to do some ice skating.
How to get here: Take the subway's blue line to the station Kungsträdgården or go to the Central Station and go from there.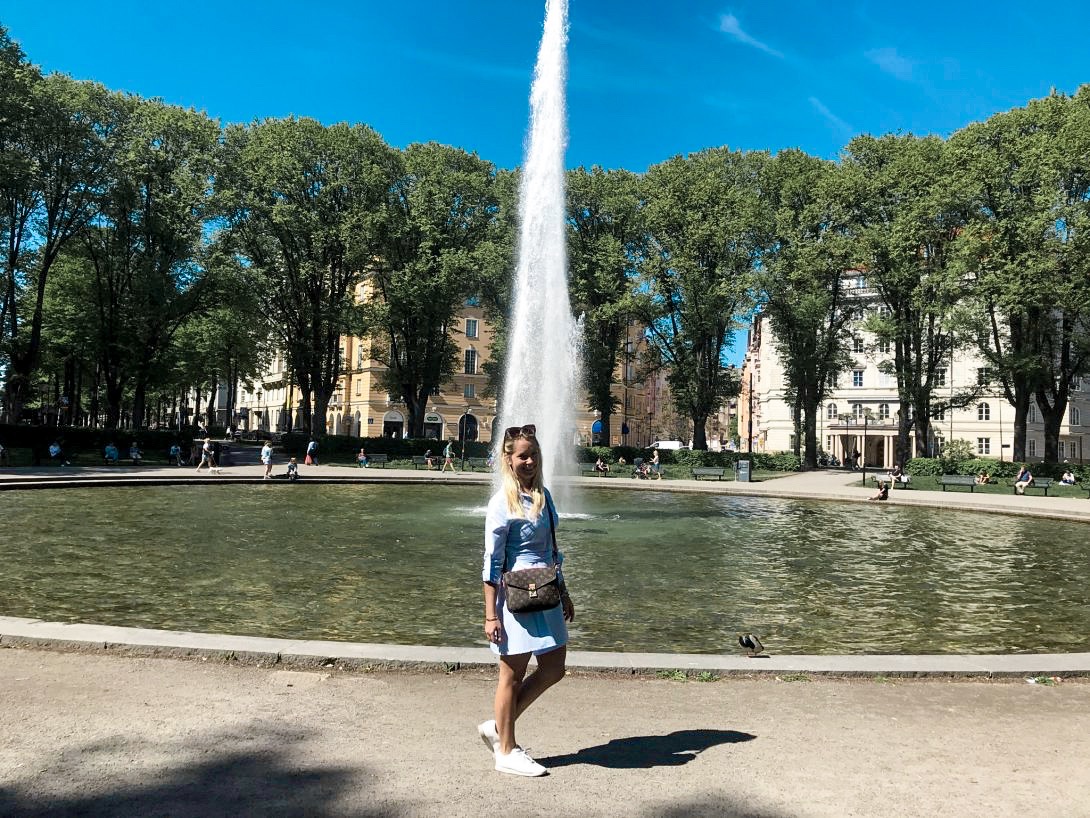 Östermalm
Östermalm is associated with, among other things, exclusive residential quarters and exclusive shops. Here you will find, besides the station Karlaplan, where the field top shopping mall is also located Stureplan with the sponge which is a known hub for meeting. I recommend going to Karlaplan to go from there along Karlavägen and then turn off at Nybrogatan which takes you down to Stureplan. You will find plenty of restaurants and shops along the way.
How to get here: Take the metro's red line to Östermalmstorg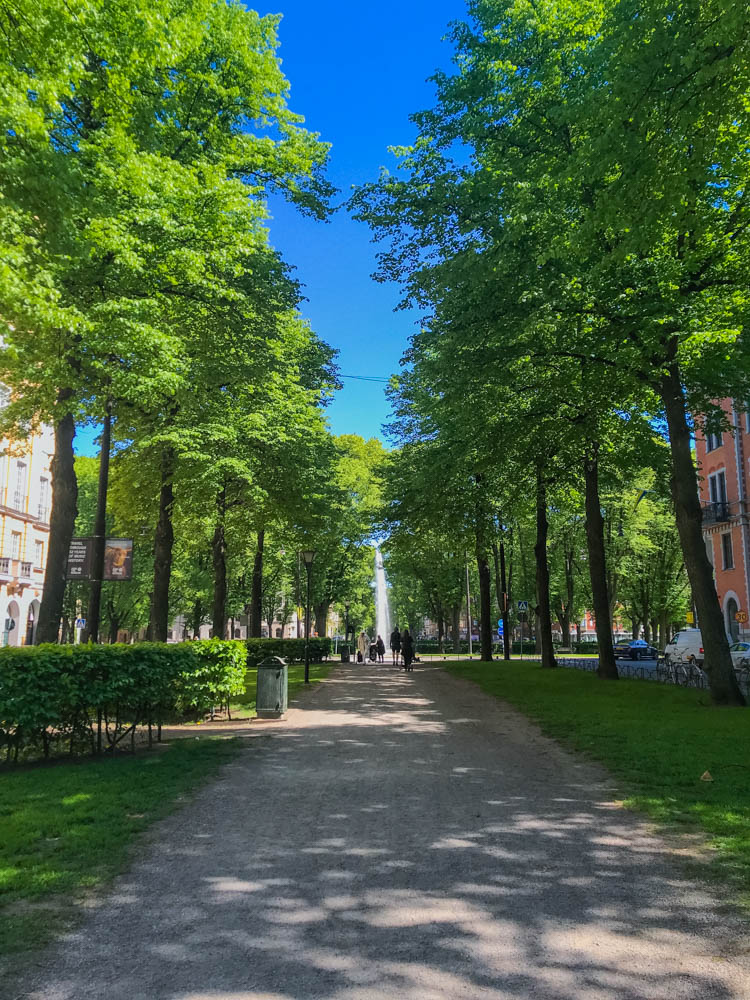 Stureplan
Stureplan is a square and a well-known meeting place in the middle of Stockholm's inner city. The best known is the mushroom where people use to meet up at. Around the corner you find the hotel Scandic Anglais, but also the shopping mall Sturegallerian, nightclubs and bars, as well as both Kungsgatan and Biblioteksgatan from here.
How to get here: Take the metro's red line to Östermalmstorg
City terminal
The city terminal is Stockholm's central bus terminal, located between Klarabergsviadukten and Kungsbron, adjacent to Stockholm Central Station and the T-Centralen metro station. Here you will find many hotels centrally located but also Stockholm's casino Cosmopol. If you want to stay as central as possible, this is where you should stay to have close "to everything".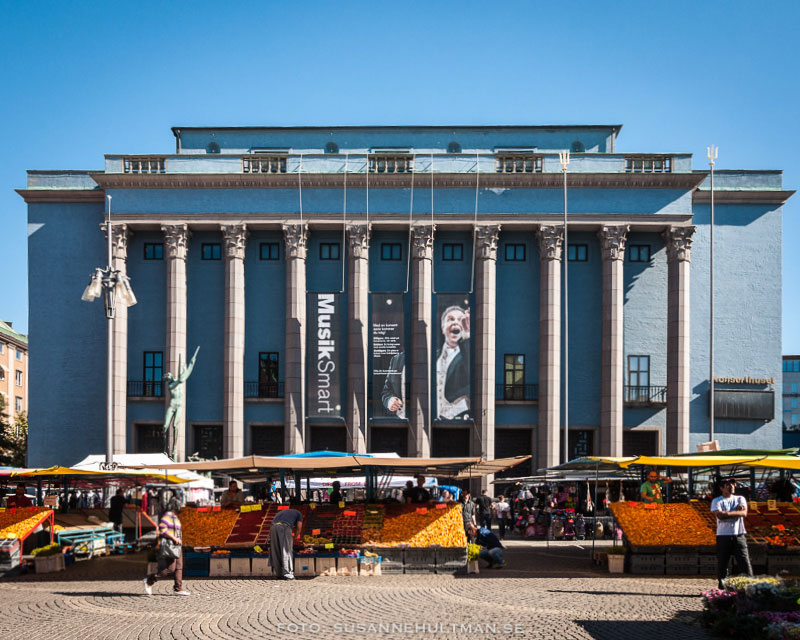 Hötorget
Hötorget is a square in the inner city of Stockholm and is located by Kungsgatan, between Drottninggatan and Sveavägen. At Hötorget you will find the Concert Hall which is not only a known building but is also known for its orchestral music. In the middle of Hötorget you will find many salesmen selling everything from clothes and bags, to fruits, vegetables and flowers. Come here late in the afternoon because then many shops sell their fruits and vegetables even cheaper. You can also find the big cinema Sergel here and next to it Hötorgshallen which is a market hall.
How to get here: Take the metro's green line to the station Hötorget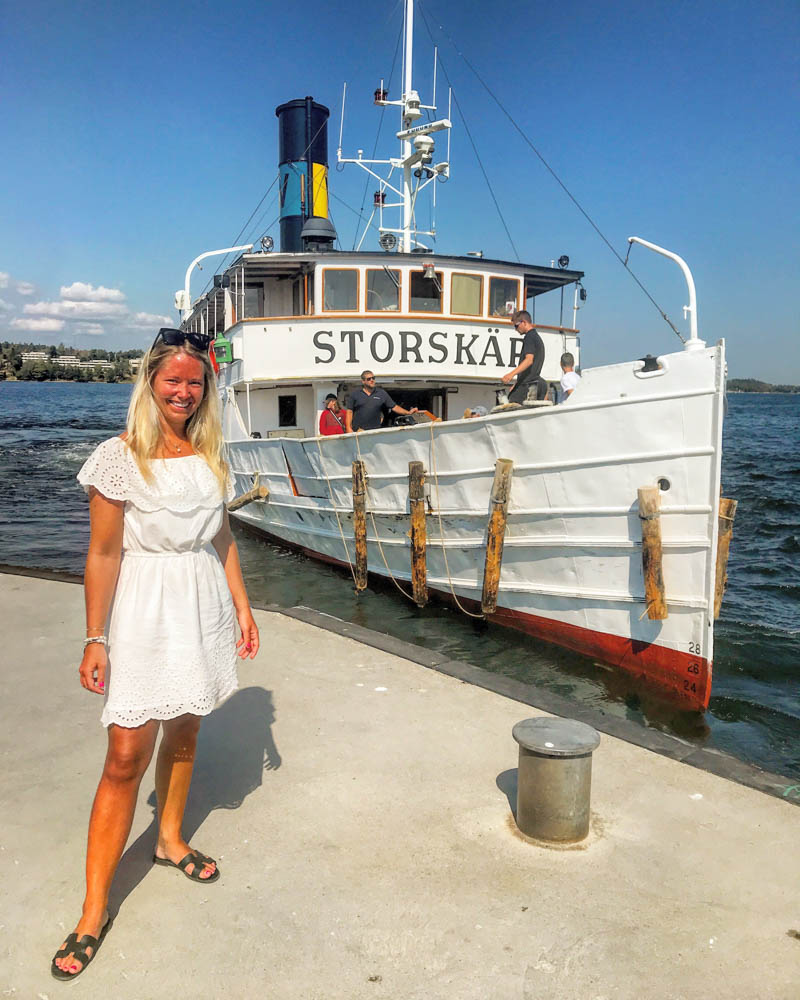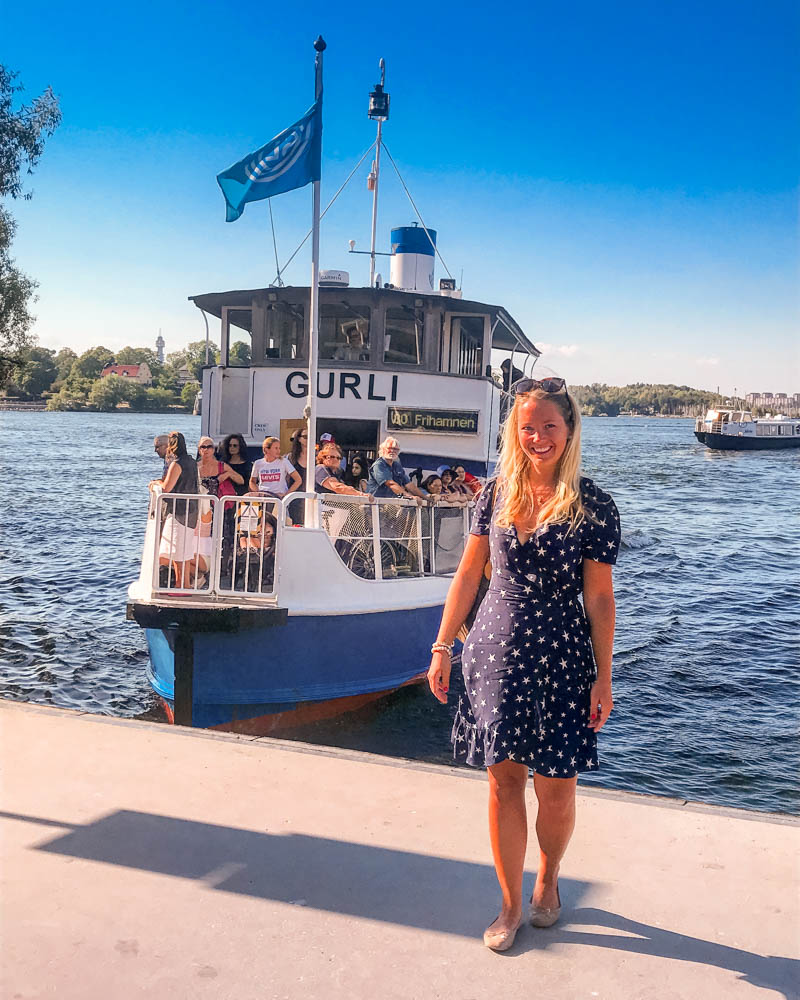 Go with an archipelago boat
Last but not least, and if you have time over I HIGHLY recommend taking a boat with one of Stockholm's archipelago boats. Either if you go with Vaxholmsbolaget out to Fjäderholmarna or even further out to Vaxholm and spend the day there. Otherwise, it is easy to go with the SL boat out to Nacka beach for a lunch at Restaurang J which is right next door, a boat trip that takes about 30 minutes or if you want to discover Sandhamn which is at the far end of the archipelago. Then you go with the Cinderella boat there but then I recommend to go early in the morning because it takes a few hours but it is really worth it! 🙂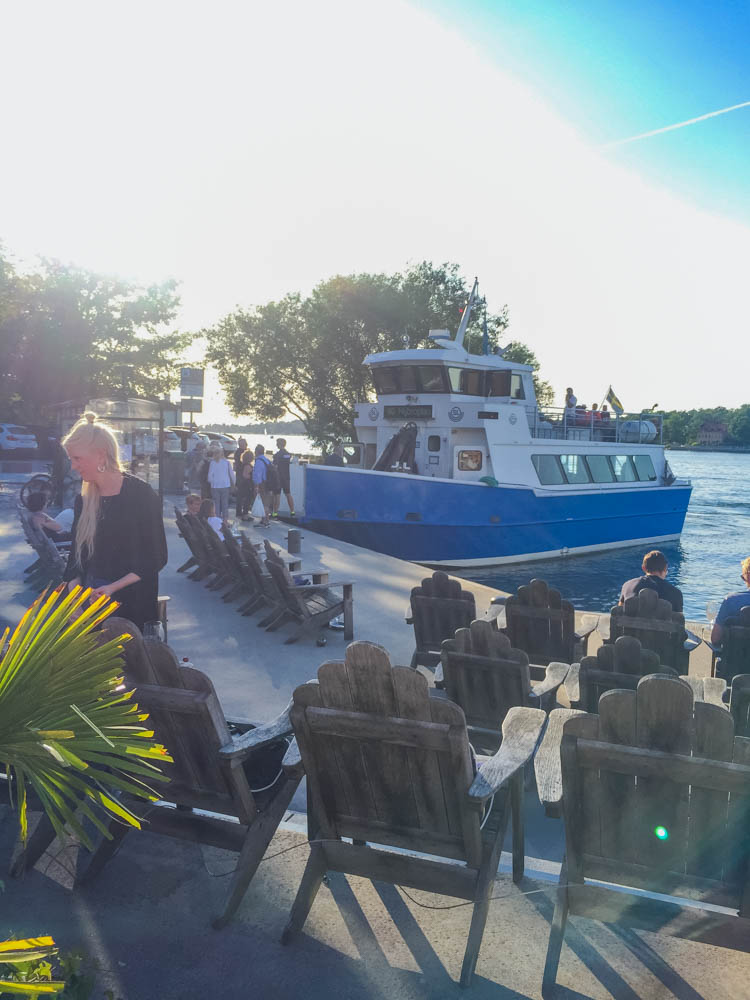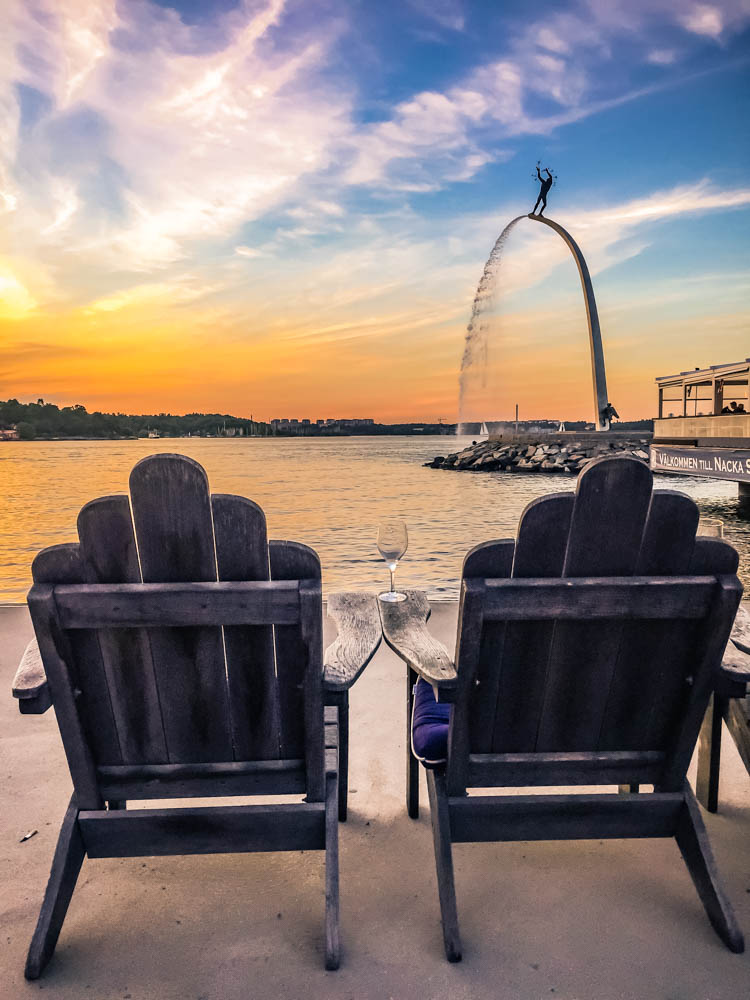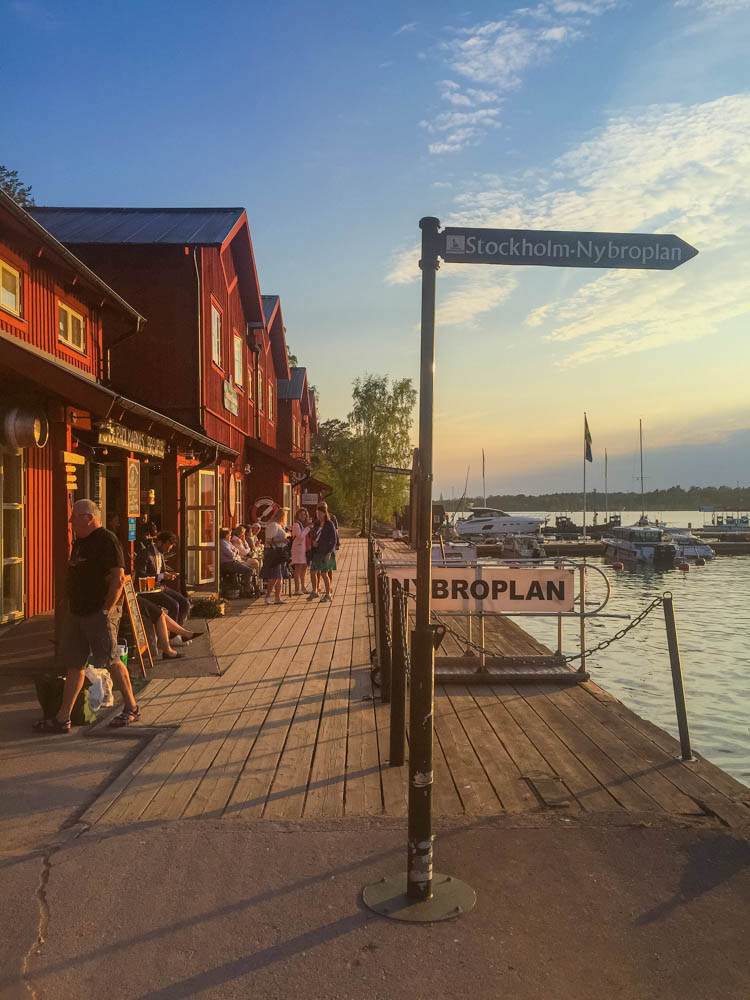 I hope you like my Stockholm guide and it can help you when you visit Stockholm! 🙂
Here you can read more about my Stockholm tips:
Happy Travels!
// Charlotte