My Experience of Angkor Wat as well as Practical Tips for Cambodia
In this blog post, I will share my experiences from when I went to Angkor Wat as well as what happened to me while I was traveling around Cambodia and some great tips for you regarding Visa, hotels, transportation, etc 🙂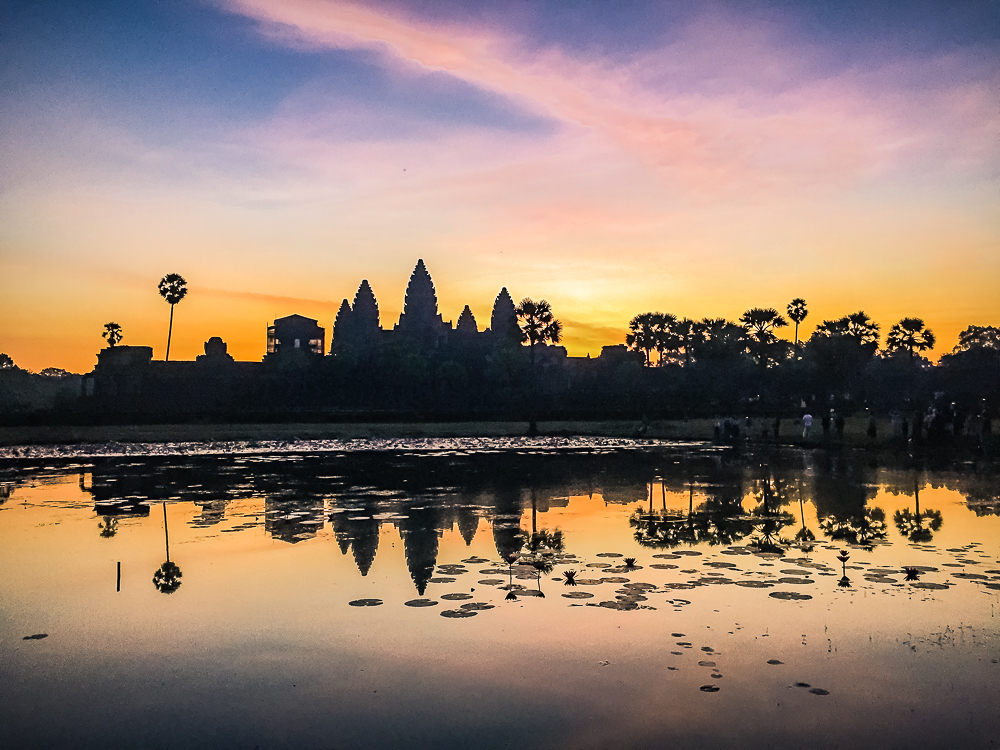 Flights to Cambodia
I flew to Phnom Penh, the capital of Cambodia, and spent few days there before going to Angkor Wat, located in Siem Reap, another city in Cambodia. (You can also fly to Siem Reap if you want, but I took the bus from Phnom Penh, which took about 5 hours). Even there I spent few days before going back to Phnom Penh again because that was how my itinerary looked like.
I flew with Air Asia from Krabi to Bangkok and then to Phnom Penh. When I landed in Bangkok I see a person working at the airport holding up a sign with cities for passengers who has transfer flights, which I had. At that point I realize I could have flown directly to Siem Reap from Bangkok, which is the city where Angkor Wat is located and which was the purpose of the whole trip to Cambodia for my part. This was really bad researching from my side.
I actually got a little annoyed at myself that I didn't pay attention to being able to fly directly there, it had saved me both time and money but on the other hand I saw this as a lesson and that I got to discover Phnom Penh that I wouldn't have done otherwise! 🙂
Visa to Cambodia
When I landed in Phnom Penh, I am incredibly grateful that I sometimes thinking one step further. In Cambodia you can apply for a visa on arrival. You need to fill out three different papers before you landing, that you get on board the aircraft. This takes a little time to complete. In addition, you need to have a passport photo available and thankfully for always having backup photos in my passport cover with me for exactly these occasions when I want to be able to do something spontaneously. Thanks for having that, the whole procedure to get a Visa on arrival only took 5 minutes for me 🙂
It costs US $30 for a visa to Cambodia and thankfully for ALWAYS having dollars in my passport cover as extra money to have in an emergency or in a situation like this. Sometimes I'm a little proud of myself for being as prepared as I am for unforeseen events or situations. Getting the visa went quickly, smoothly and easily thanks to being prepared without knowing it.
You can also apply for a visa at the airport once you landed and to be able to do so you need: 
1 passport photo
30 US dollars cash
Copy of your passport, they may ask for it.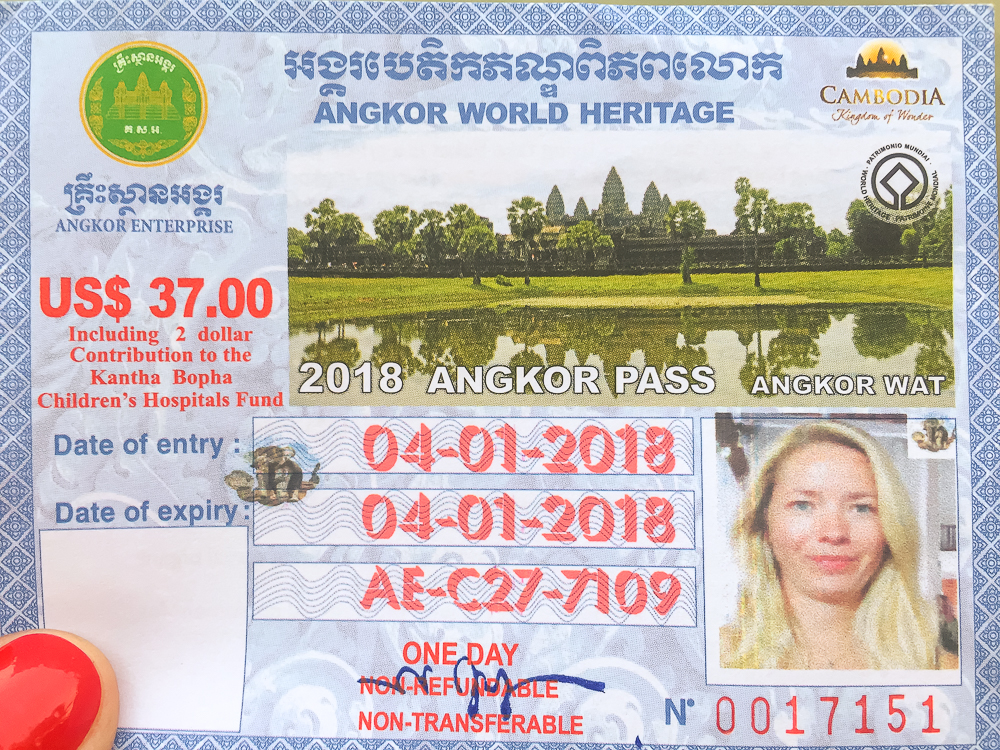 Taxi from the airport to Phnom Penh
When I got out of the Customs to the Arrivals Hall, a driver was there ready with my name on a sign he was holding. Now I was even more proud of myself that I managed to arrange things in such a short time before I went here. It stood written on Hotels.com that airport transfers are available on request for the hotel I booked. So I sent an email to the hotel I had booked and asked for it. However, I was reading the text as this service is included in the hotel price, don't know if I was tired or why I thought it but that is how I read the text and had no idea that it cost extra but, yet, a lesson richer.
It took me about half an hour by car from the airport to Phnom Penh city where I had booked my hotel. It cost me $13 to be picked up, which in the end was pretty nice. I realized when I sat there tired as hell that this was very comfortable and it went so smoothly all instead of standing and looking for taxis, deal with price, etc. Just at that moment I couldn't bear to do that, but if I'm in the right mood I can do it 🙂
That something is available is not the same as it is included or is free or free of charge, no I have learned that now. You learn all the time when you are traveling on your own! I also took the opportunity to book my trip to Siem Reap the following day, as I have no idea when, where or how to get there but I thought I would check with the hotel first, it usually settles and I have had that attitude the whole time since I started traveling by myself for over 10 years ago and the best part is that it actually does!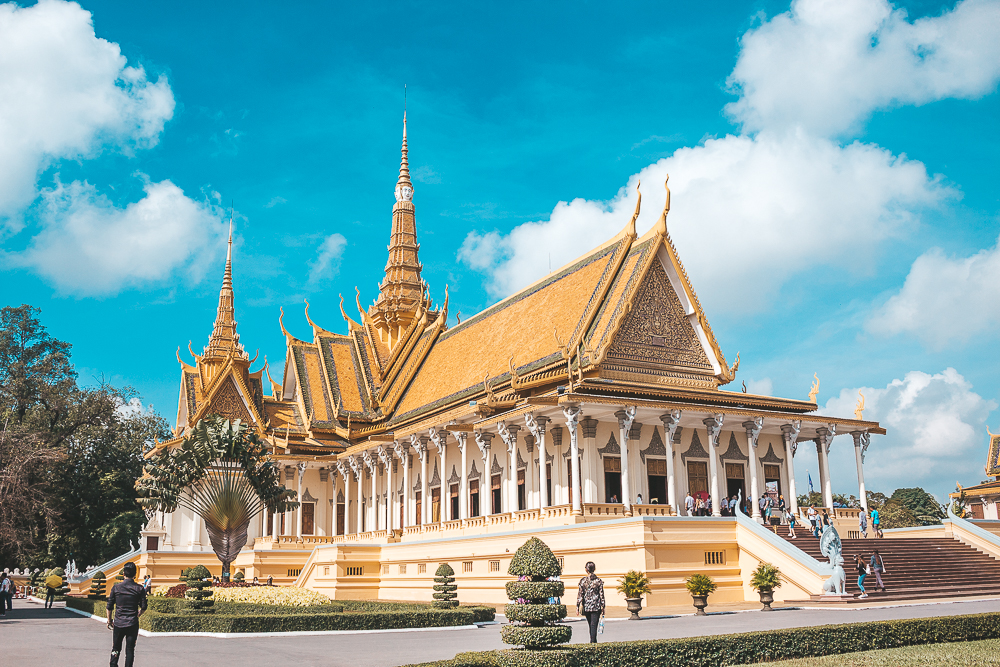 Route in Cambodia
I traveled for a little over 5 hours from Phnom Penh to Siem Reap to stay there for 3 nights before going back to Phnom Penh and do that city for 3 days. Very catchy, yes I know, but I only had myself to think about and sometimes it doesn't quite get 100 % with all the routes but besides, it didn't matter so much, I had the time 🙂
Phnom Penh to Sieam Reap
I chose to take the bus from Phnom Penh to Sieam Reap for $15 one way. I went with a bus company called Giant Ibis and it took me almost five hours to travel that route. But I can really recommend this bus company and you should go the same route, because you get a croissant and a water bottle during the journey. There were two stops, the first was in 15 minutes for toilet break and then it was a 45 minute stop to have lunch in a restaurant. At each seat there was an electrical outlet so I could sit and work due to the bus also had wifi.
Arriving in Siem Reap
When I arrived at my hotel in Sieam Reap (I took a taxi from the bus station to my hotel) it turned out that it was overbooked and instead they had arranged for another similar hotel near by. As compensation, I also got an oil massage and that I would be upgraded when I got back to their hotel the day after. I was not very happy about this as I traveled all day and felt a little low on blood sugar but at the same time I had the time so I couldn't really complain either.
It was a nice feeling not to stress out for such a thing. This is what can happen and it always solves 🙂 I was not upgraded when I got back to the real hotel I would stay at but I didn't have that energy to complain. They still arranged a new hotel and transport back and forth to me, which I thought was perfectly okay. I don't really know what to say in these situations either, since I haven't been to it before.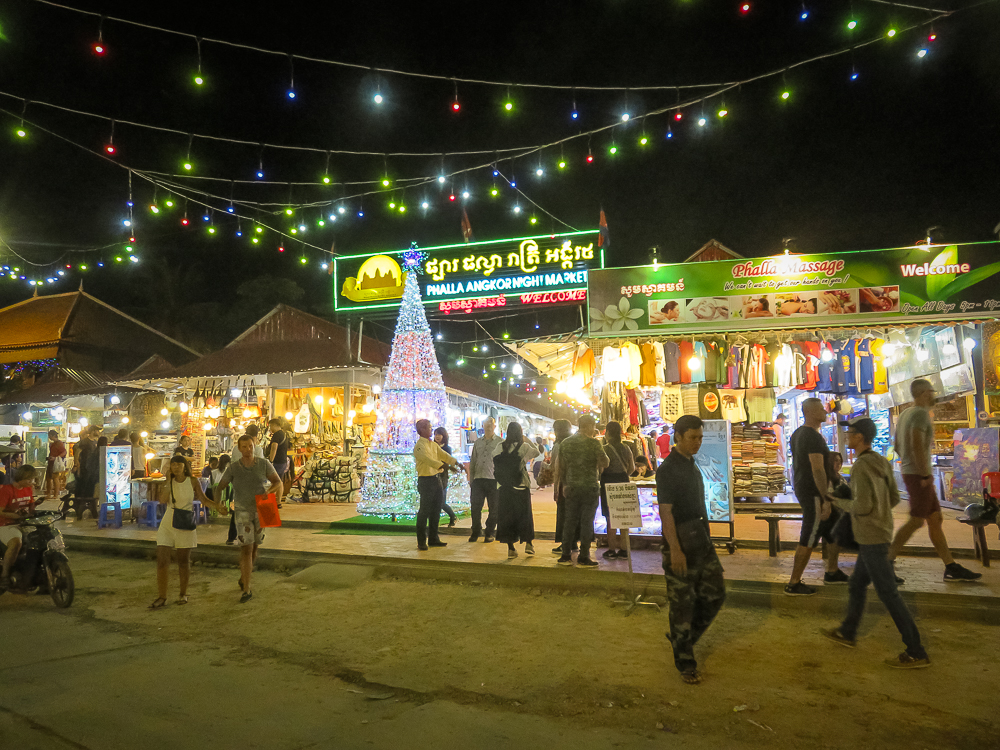 Tips for Angkor Wat!
I got my room and decided to take it easy that day and see Angkor Wat the next day. On the other hand, I was thinking about going to Angkor Wat at sunset to see the first evening. I had read that if you buy a ticket at 17 in the afternoon one day the ticket applies the same evening and all day after so I did that!
I took a tuk tuk taxi which drove me to the Angkor Wat ticket point and then on to the Angkor Wat main entrance. What I didn't know was that you would go all the way in, inside the walls and stand on the other side of the main entrance. I stopped outside and photographed the water which I thought was "right" water but when I came back to the hotel later in the evening, the gut feeling told me it wasn't really right, so I googled it and I was right. All the pictures I took were more or less useless now it felt like. I decided to do the sunset again the day after, as my ticket also applied for the next day.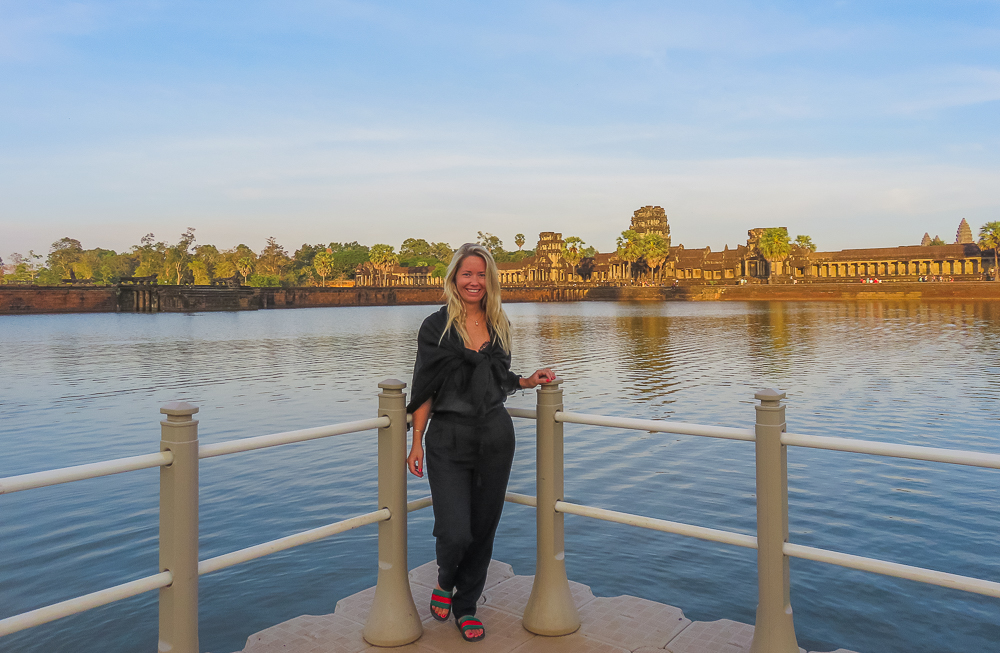 The sunrise at Angkor Wat
I got up at 4:15 am one morning to get picked up a quarter later and go to Angkor Wat to see it at sunrise. It was really dark and I hardly saw anything but there were several others who wanted do the same and everyone stood close to each other and it was really crowded at the little lake that is right in front of Angkor Wat which makes the temple reflect so nicely in the water.
I can only say WOW that was so cool to see Angkor Wat at sunrise! It was really worth getting up so early to be part of this. The night before I saw the sunset from what I thought was the "right" place but it wasn't. I never went all the way to where you were supposed to be, that is the same place I was at, in the morning so I felt a bit stupid actually. Fortunately, my ticket was valid all day I was there and also the evening so I went there again later in the afternoon to watch the sunset from the same place I saw Angkor Wat in the sunrise.
It sounds very nerdy but for those who love to see this, it is magical to see the temple in both sunrise and sunset, call me nerd if you like but it was so worth it! 🙂 The sunset was also very nice but personally I think the sunrise actually won that competition!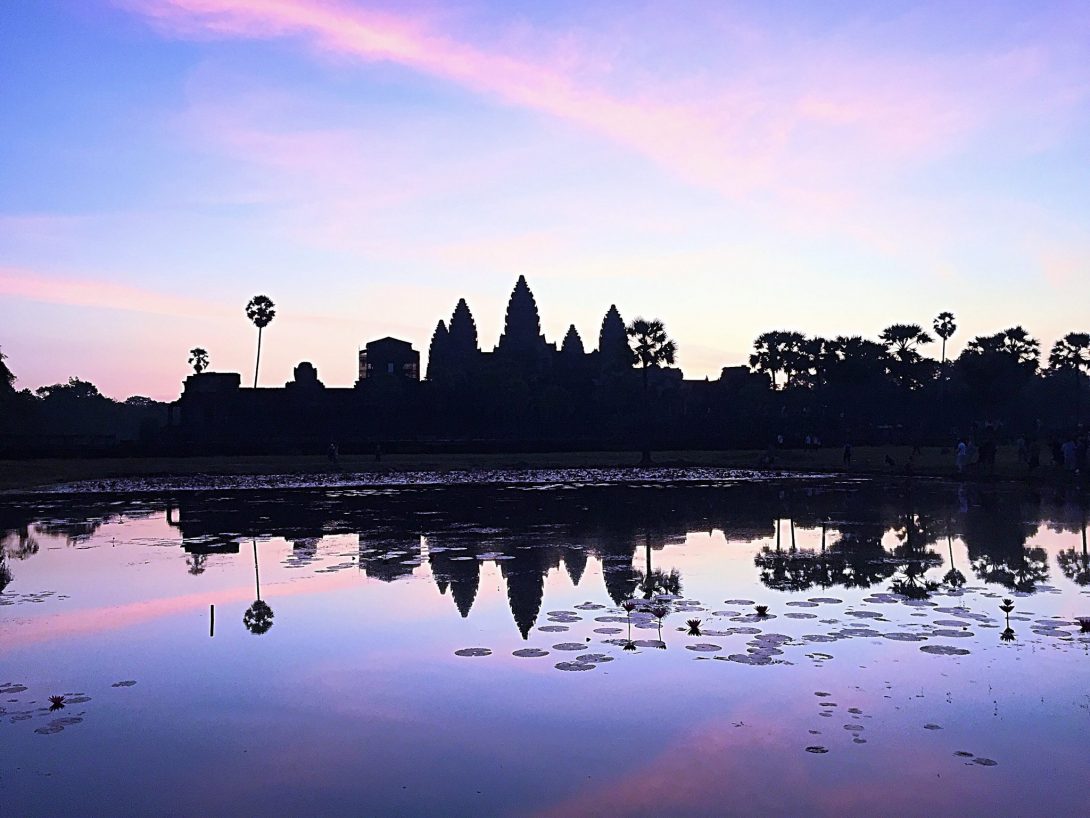 Summary
I can only say that this is a world class experience! This is truly one of the most awesome experiences I've had, and you won't regret it when you're here! The food and accommodation is cheap here, hiring a private driver is really affordable and you will have an unforgettable experience! 🙂
I traveled here by myself, as a solo girl and whether you are traveling solo or with partner / family I can really recommend visiting Angkor Wat! I hope you thought it was fun to read about my experience of Cambodia and what happened to me 🙂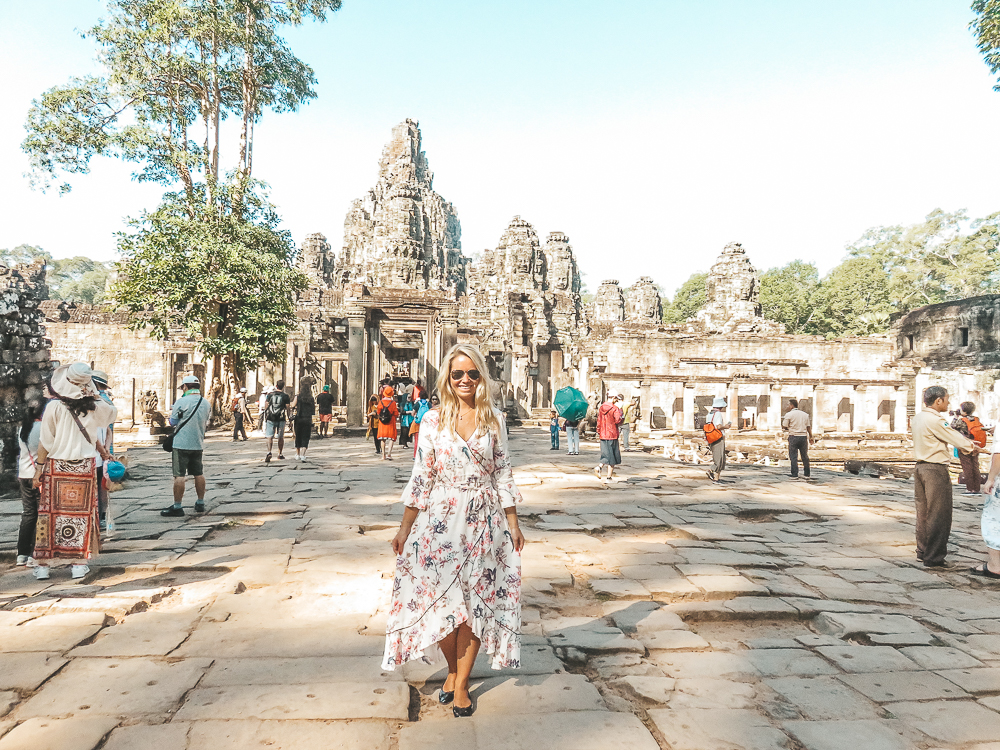 Do you have any similar funny story from when you been traveling? Tell me 🙂
Happy Travels!
// Charlotte
Here you can read more blog posts I have written about Cambodia: