My Flight With SAS Airbus 320 Neo
When you traveling on standby tickets it may not always be as expected. It happens that I get offloaded from a flight because it´s overbooked. Oh my, I can get so disappointed when that happens and you can really see that on my face. But it can also be nice surprises, which actually happened to me when I travelled home from Zanzibar in an Airbus 320 Neo.
After a lot of "ifs" and "buts", I got onloaded from Zanzibar to Doha. The flight was loaded to the maximum of weight, even though there were many vacant seats left. Thanks to the kind captain they allowed only one more person and I was the only one who traveled by myself so I got the last seat. THANK YOU!
My First Flight with SAS Airbus 320 Neo
When I landed in Doha, in the middle of the night, I know that my flight from Doha to Stockholm was overbooked. What should I do? Take the chance to get onloaded for tomorrow mornings flight, in 6 hours, which is also overbooked and wait another 6 hours for the next flight Stockholm or go to Copenhagen as there is seats left. Without taking a chance I rebooked my tickets from Doha to Copenhagen and the flight took off 2 hours later. After 6 hours of this night flight to Copenhagen, I bought a ticket with SAS from Copenhagen to Stockholm.
Life as a standby passenger 😉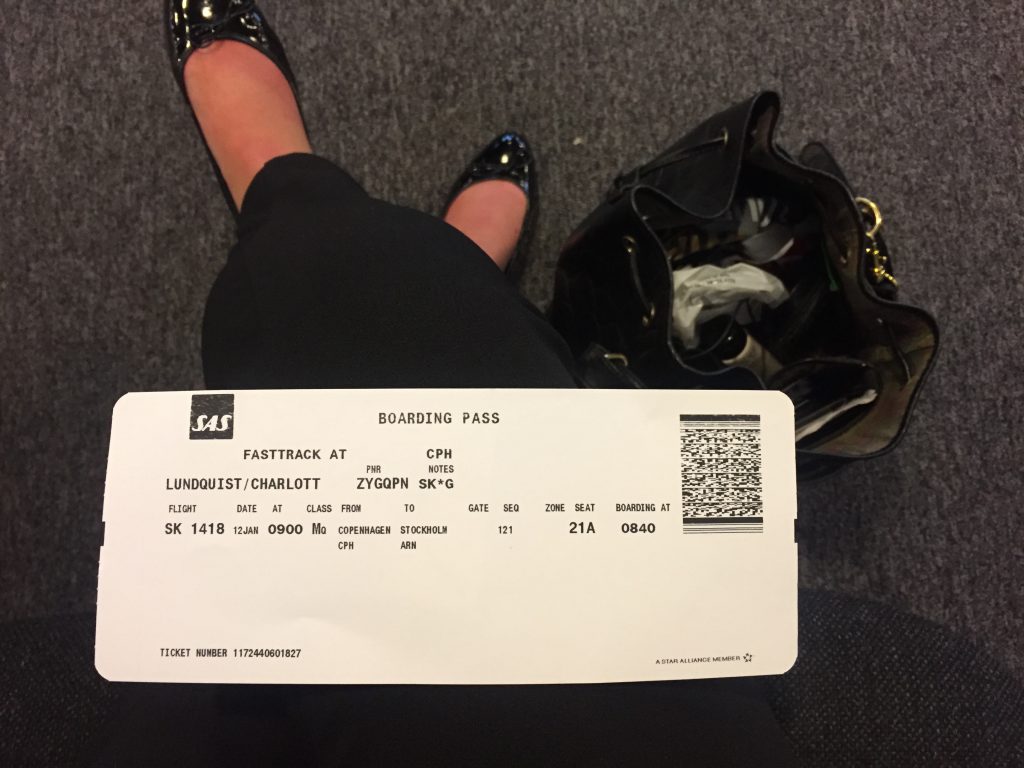 The Design
Tired as a zombie I step onboard the flight and just want to go home. Without even realizing it, I sit onboard SAS Airbus 320 Neo. It was first when I sat down in my seat and looked out through the window I saw that the wing is bent and I really woke up. Oh my god, I'm sitting in SAS's latest aircraft! For an airplane geek like me, this is absolutely amazing! 😀
If I woke up? Yes, you could say that. As fast as I could, I took up my camera and start shooting pictures everywhere, I saw my change to get a new blogpost from here 🙂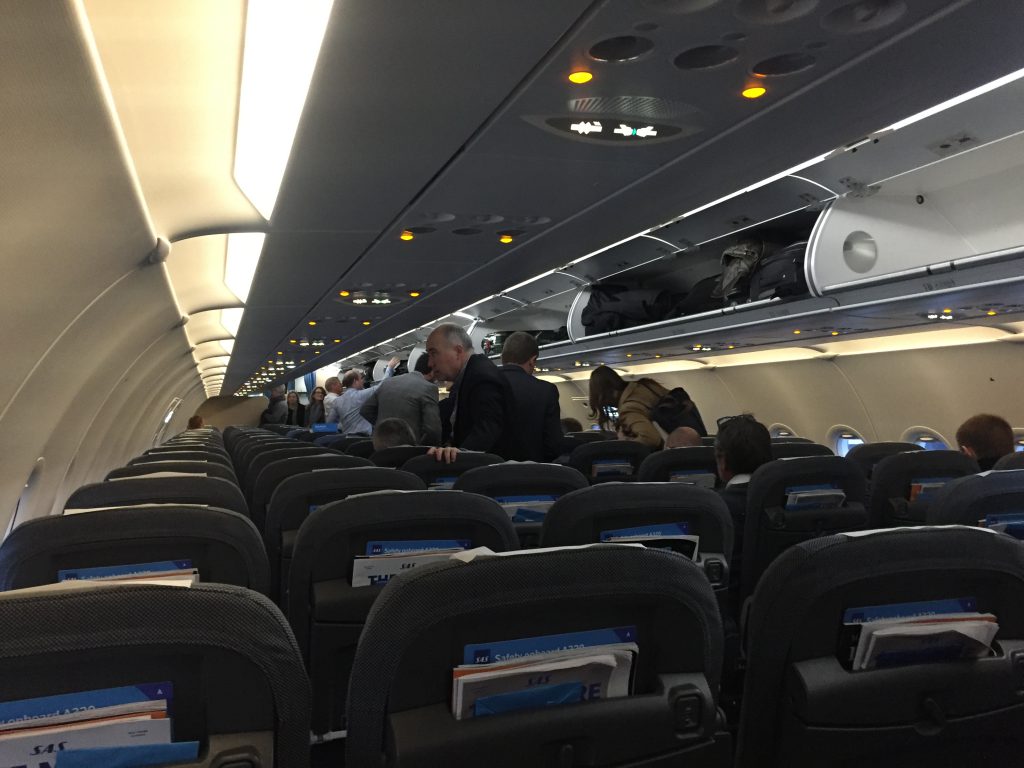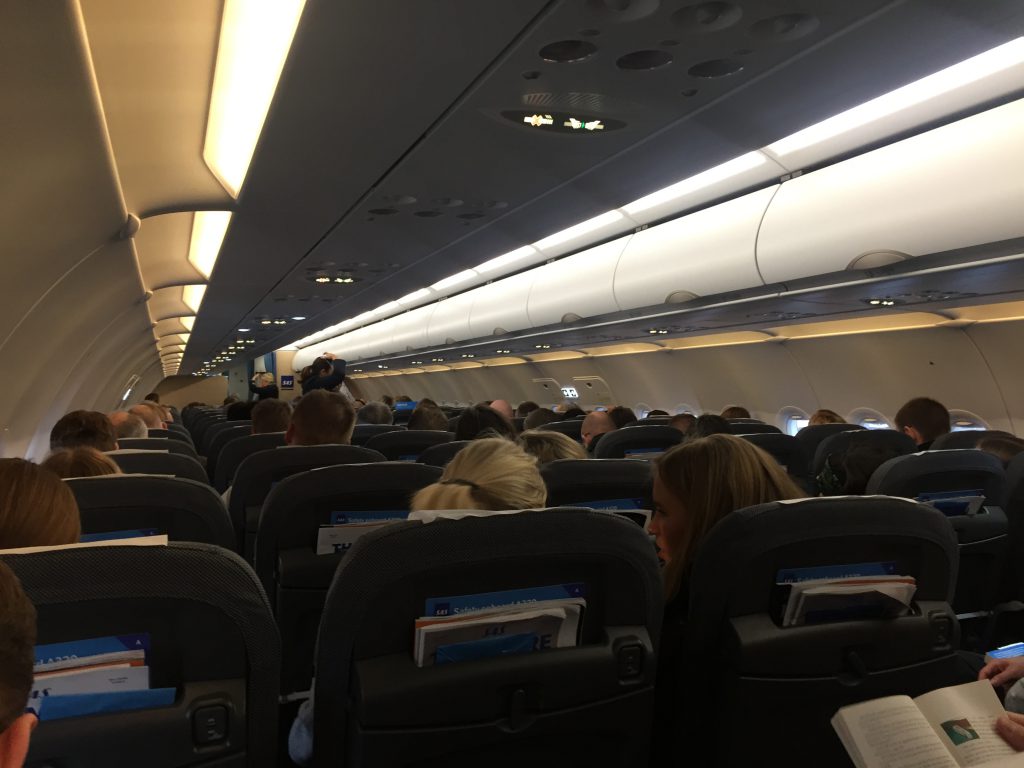 The seats are divided 3-3 with one aisle in the middle. The chairs are much thinner than they usually are, and there's plenty of legroom. What I really liked about these seats is that they are made of fabric and not of leather. It was much more comfortable and softer to sit in these seats than I thought. A BIG plus for the gray color of the seats, very nice!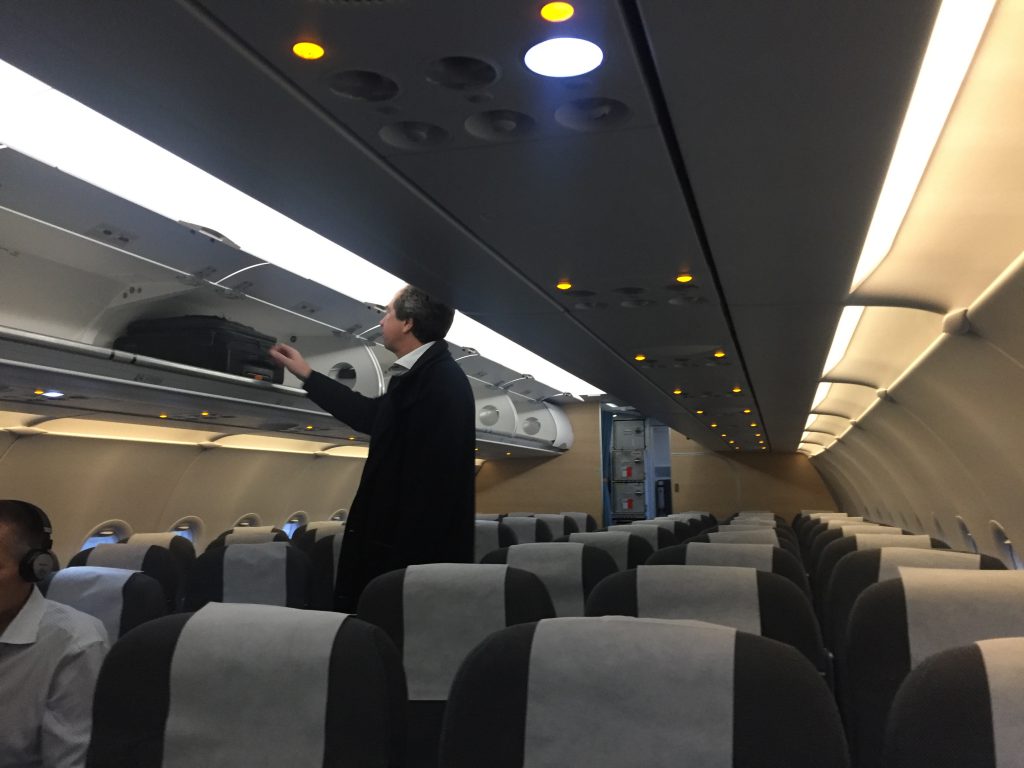 There is also a USB socket in the seat in front of you so you can charge your mobile for example. Just what I needed 🙂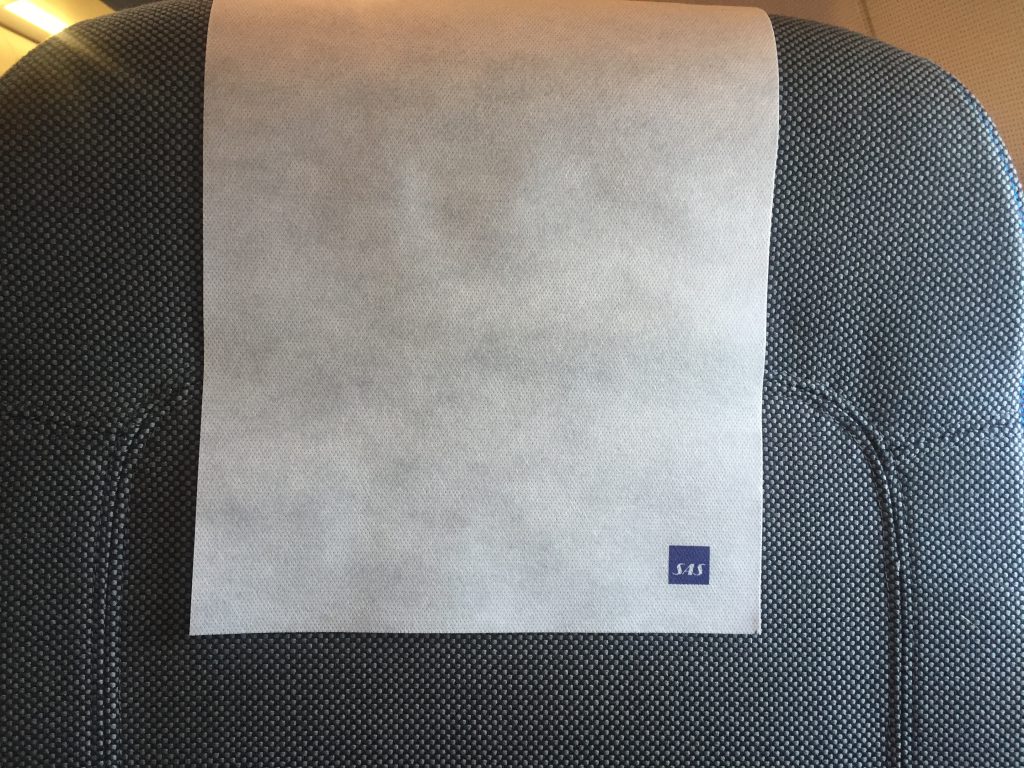 Due to that I took the morning flight from Copenhagen to Stockholm, I saw this amazing sunrise!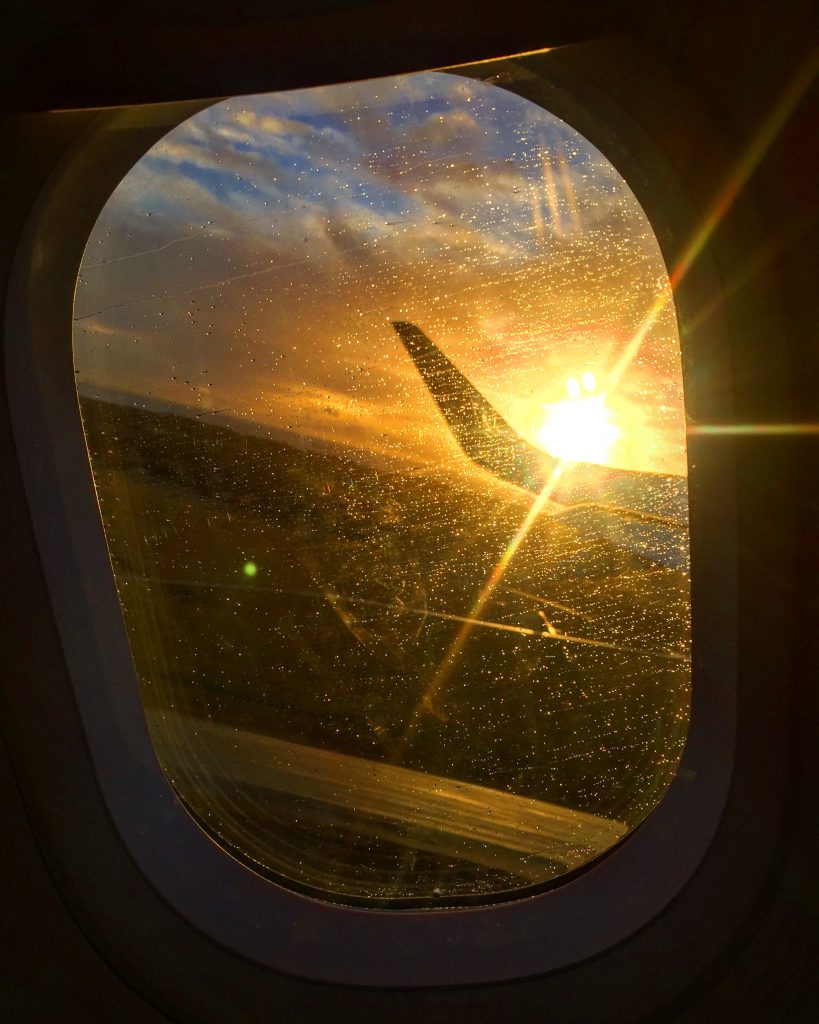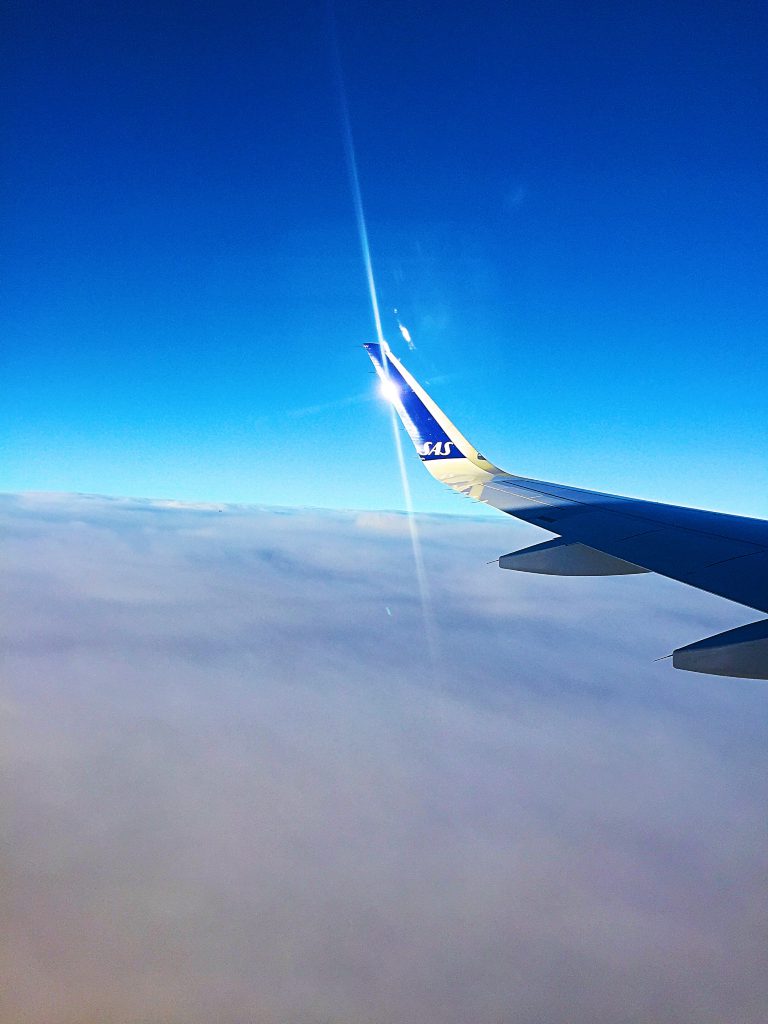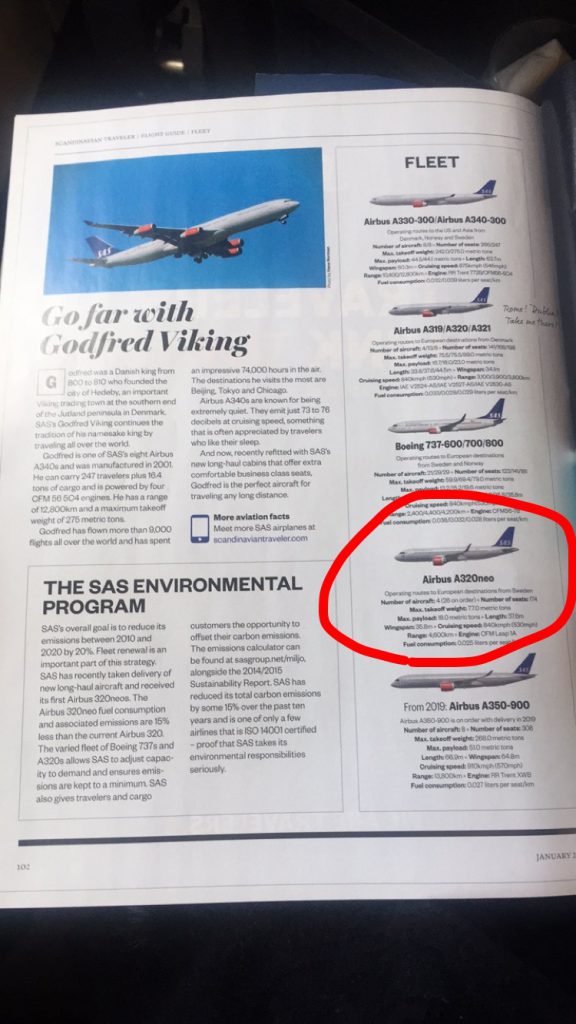 Have you flown with SAS? Which aircraft type in their fleet do you prefer? Read more about the Airbus 320 Neo here.
Happy Travels!
// Charlotte