This post is in collaboration with Chamäleon and NH Collection Hotel. 
Last time I was in Berlin, I stayed at NH Collection Berlin Friedrichstrasse hotel, which is a really nice and fresh 4-star hotel! It is located very central on Friedrichstrasse, just a few minutes walk to Unter den Linden and the Berliner Dom. A modern and stylish hotel with very nice hotel staff 🙂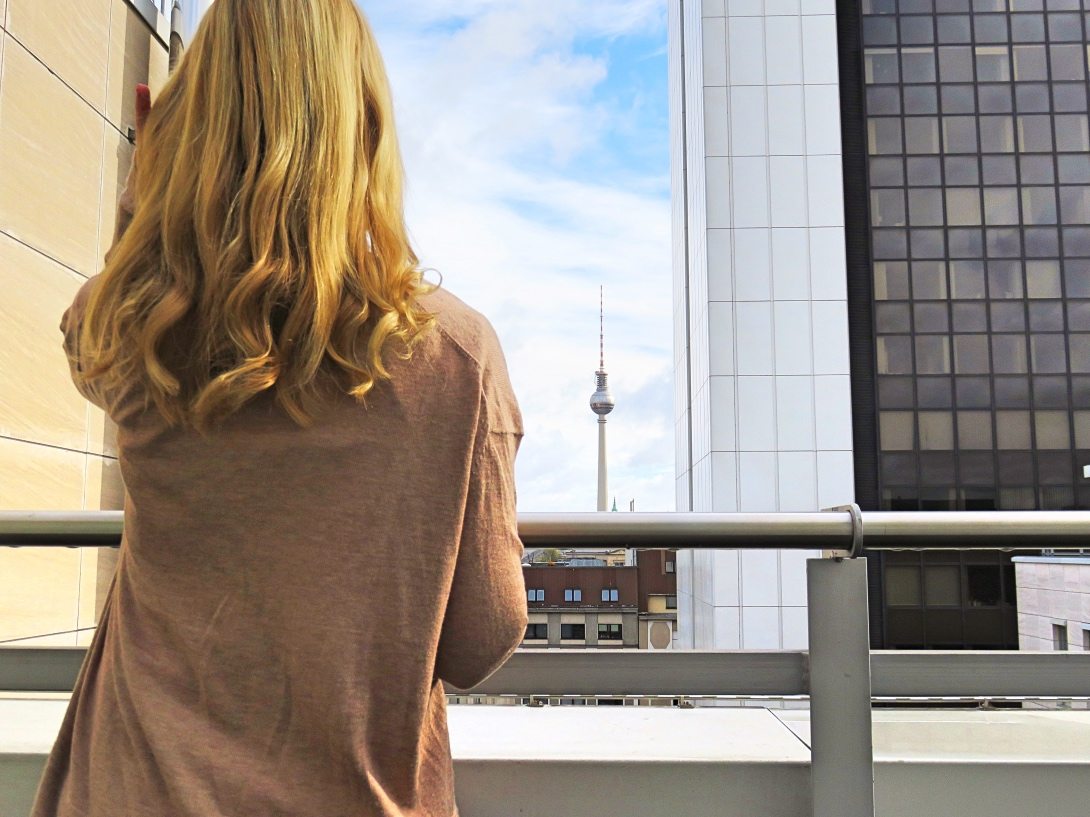 My Stay at NH Collection Hotel in Berlin
I took the airportbus from Tegel airport and after about 30 minutes. I stopped at the station Unter den Linden in Friedrichstrasse. With only 4 minutes walk on Friedrichstrasse, I found the NH Collection Hotel. It is also adjacent to the subway if you are taking the subway to Berlin city. The location couldn´t be better 🙂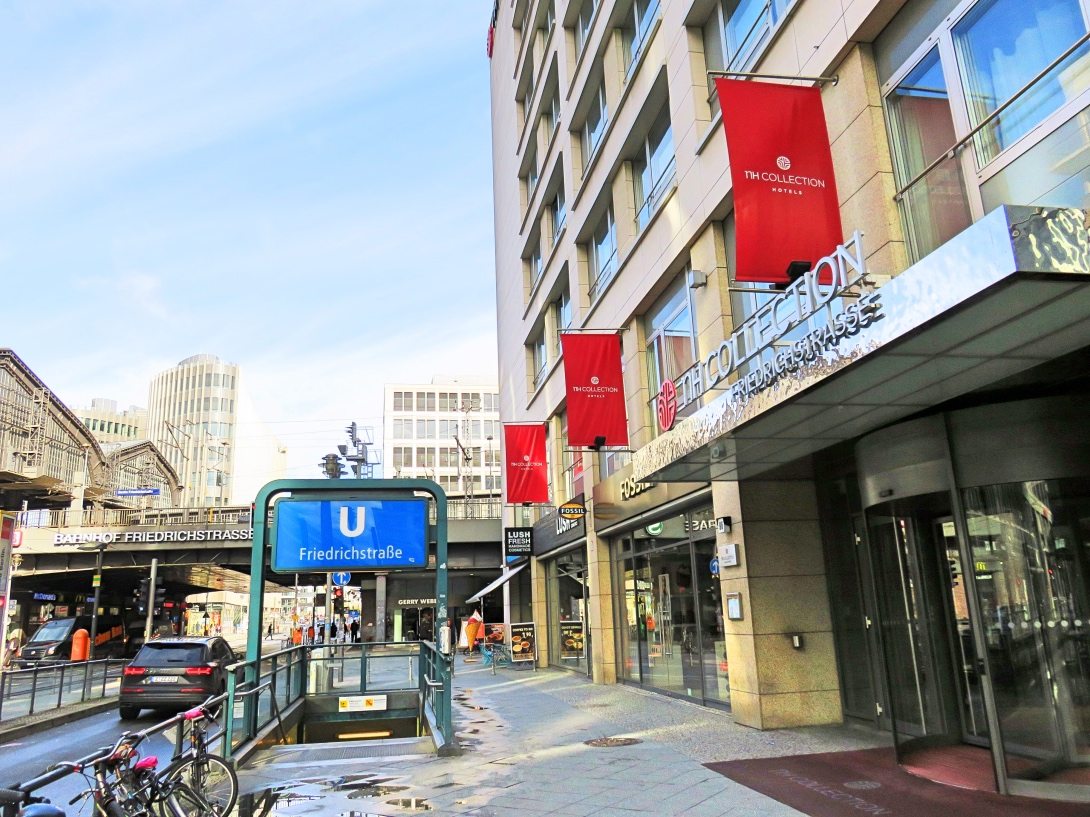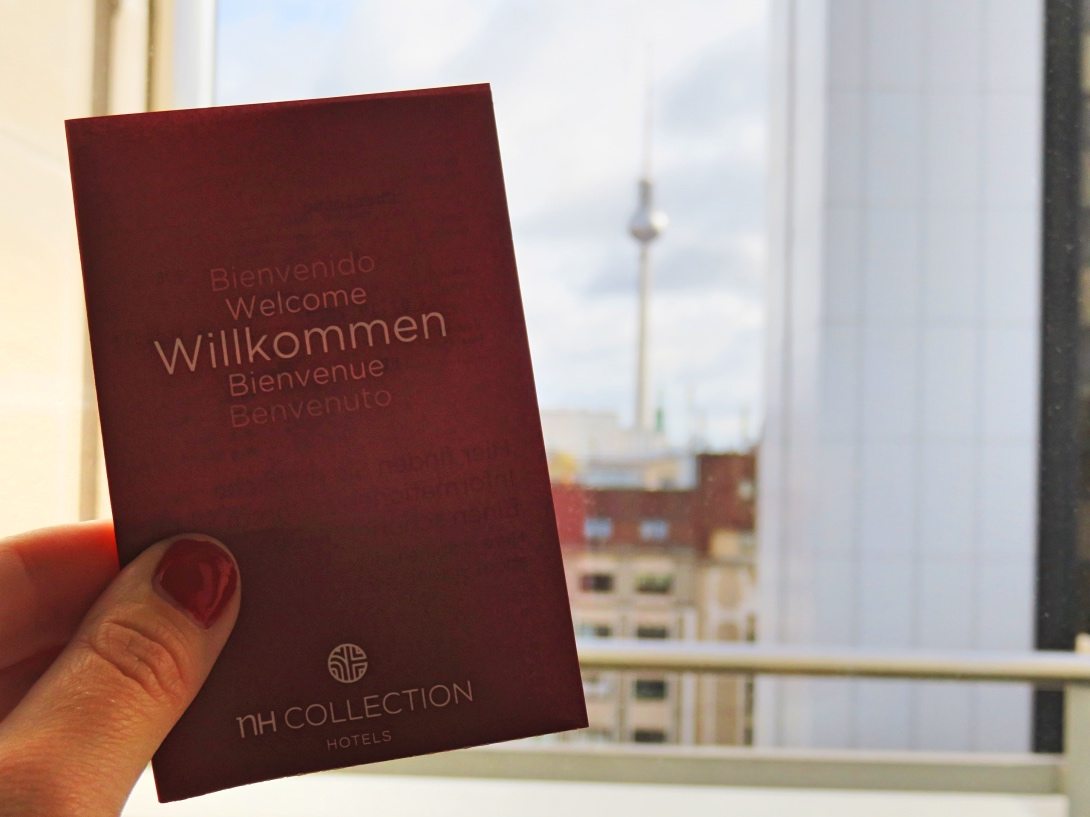 When I enter the hotel, I see a huge lounge in the hotel lobby that has both comfortable sofas and a modern architecture. The hotel feels amazing already when I check in. It turns out that I have been upgraded to their suite with a view of Berlin TV tower. I was very happy when I saw this view. I love having a good view from my hotel room when I'm traveling 🙂
The Rooms:
The NH Collection Berlin Friedrichstrasse hotel has 268 rooms and is designed to create peace and relaxation when you are here. I could really feel relaxed during my stay here. Each room is decorated differently, which makes it a little exciting to come back here again and see what kind of room I get next time I stay here.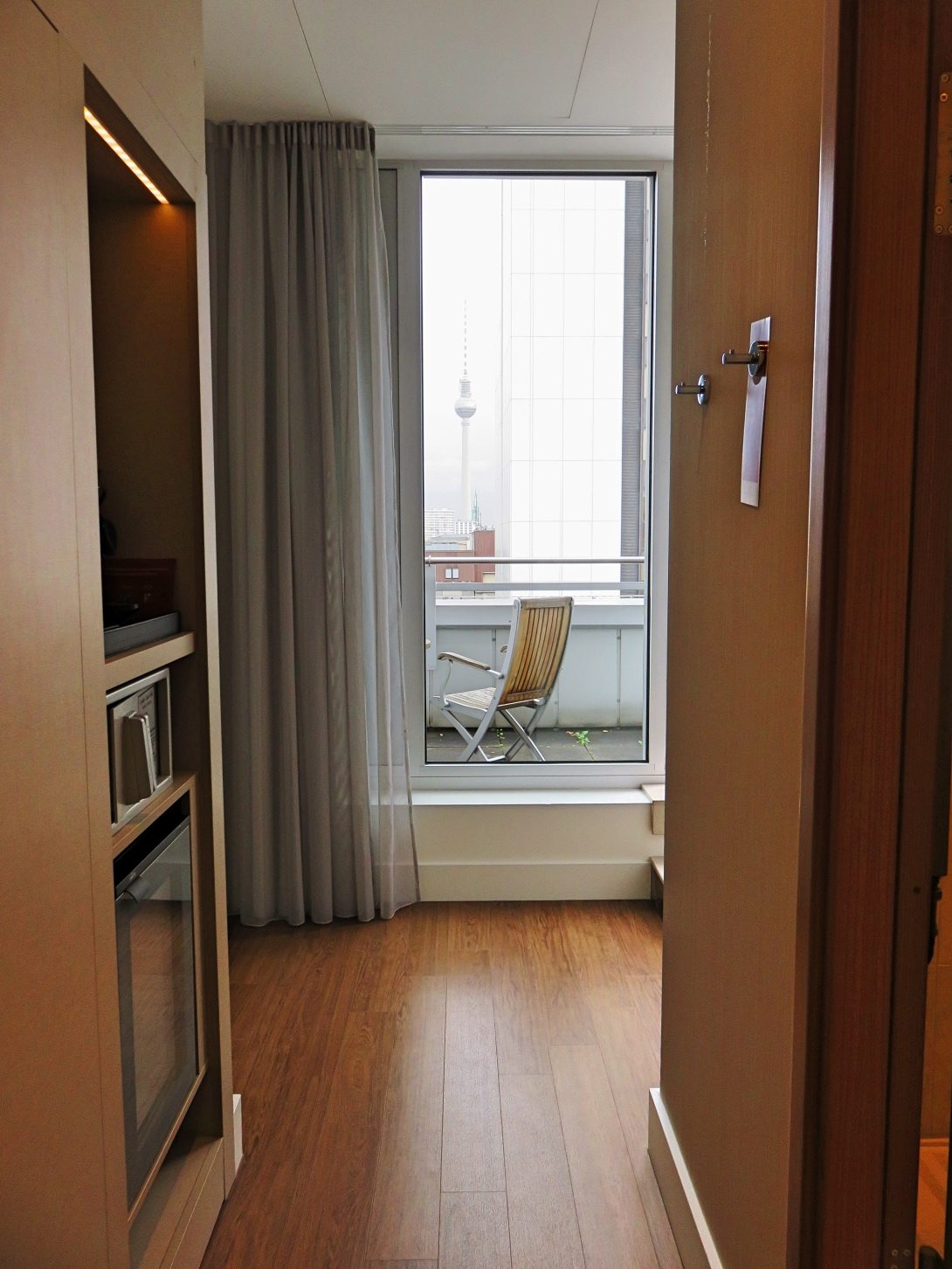 There is a special elevator up to the 8th floor where my suite is located and when I open the door to my hotel room I saw this amazing view. I felt like home already here!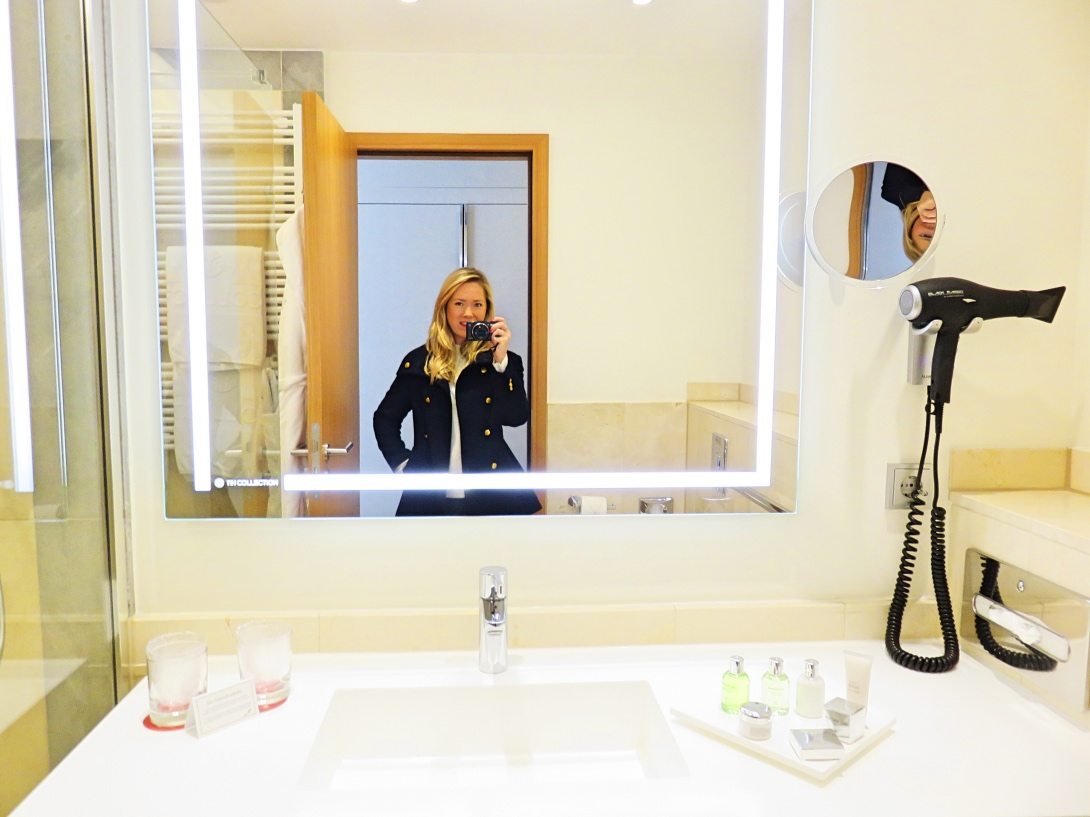 The bathroom is super fresh and feels very luxurious with both bathrobes and luxury products prepared for me.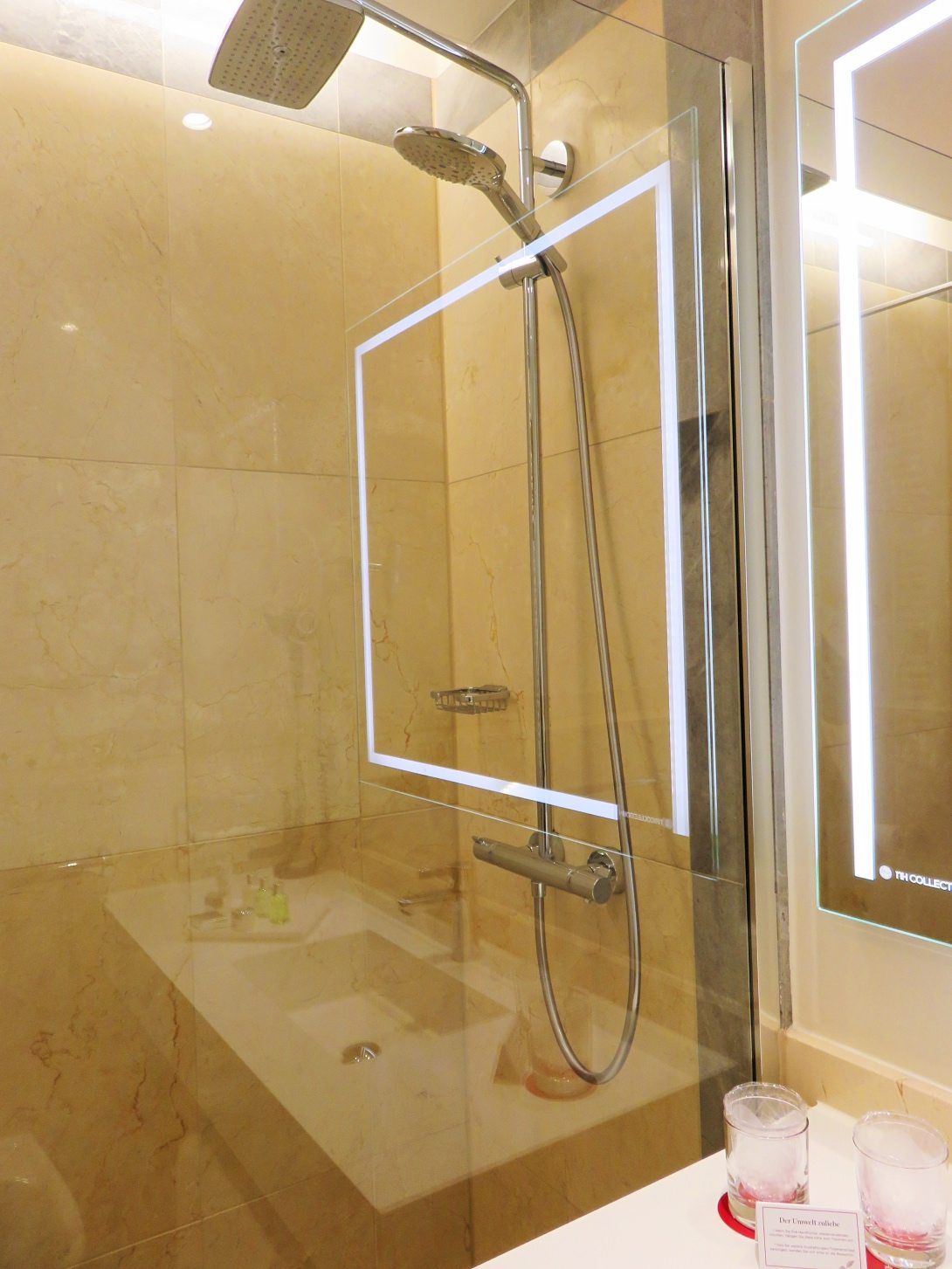 The hotel room is so big that the hotel chose to put up a big mirror in the corner, which suits me perfectly because I like fullbody mirrors 🙂
This terrace is unbeatable and suits me very well because I like to have a view of the landmark associated with the city I visit, in this case Berlin's TV tower 🙂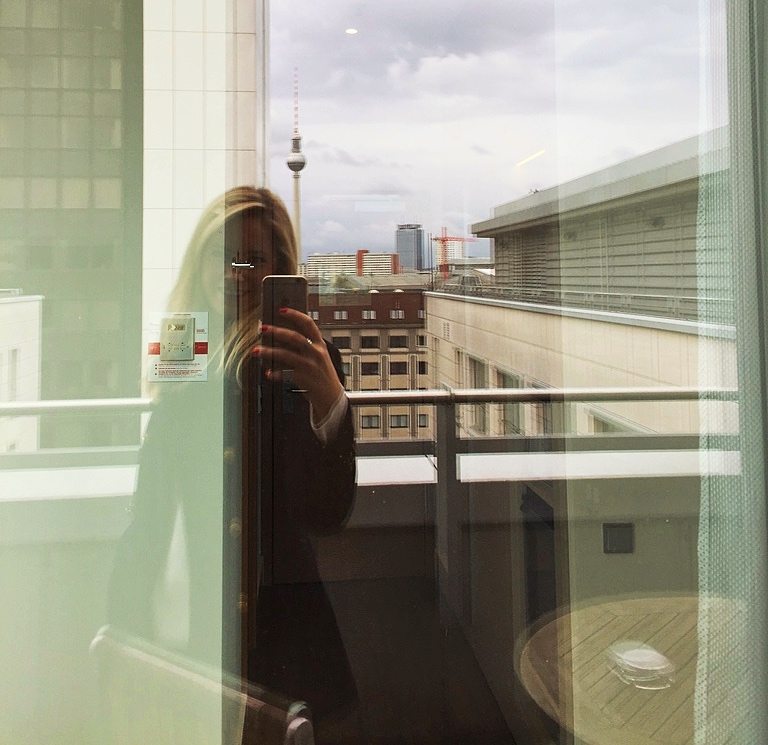 There are plenty of magazines and newspapers in the room to read for those who get bored.

Waking up to this view was really awesome!
The hotel gave me a warm welcome with both drinks and snacks as well as a welcome card wishing me a nice stay 🙂 Also, I love chocolate diced strawberries!
Conclusion:
The hotel room at the NH Collection Berlin Friedrichstrasse suited me very well. It was a lot of space and big rooms with everything I could wish for. I like modern, fresh hotels that are stylish and modernly furnished. I really recommend staying at the NH Collection hotel here in Berlin and would love to return again! 🙂
This is the address of the NH Collection Hotel I stayed at:
NH Collection Berlin Friedichstrasse 
Friedrichstrasse 96
10117 Berlin
You find the hotel at Google maps if you click here.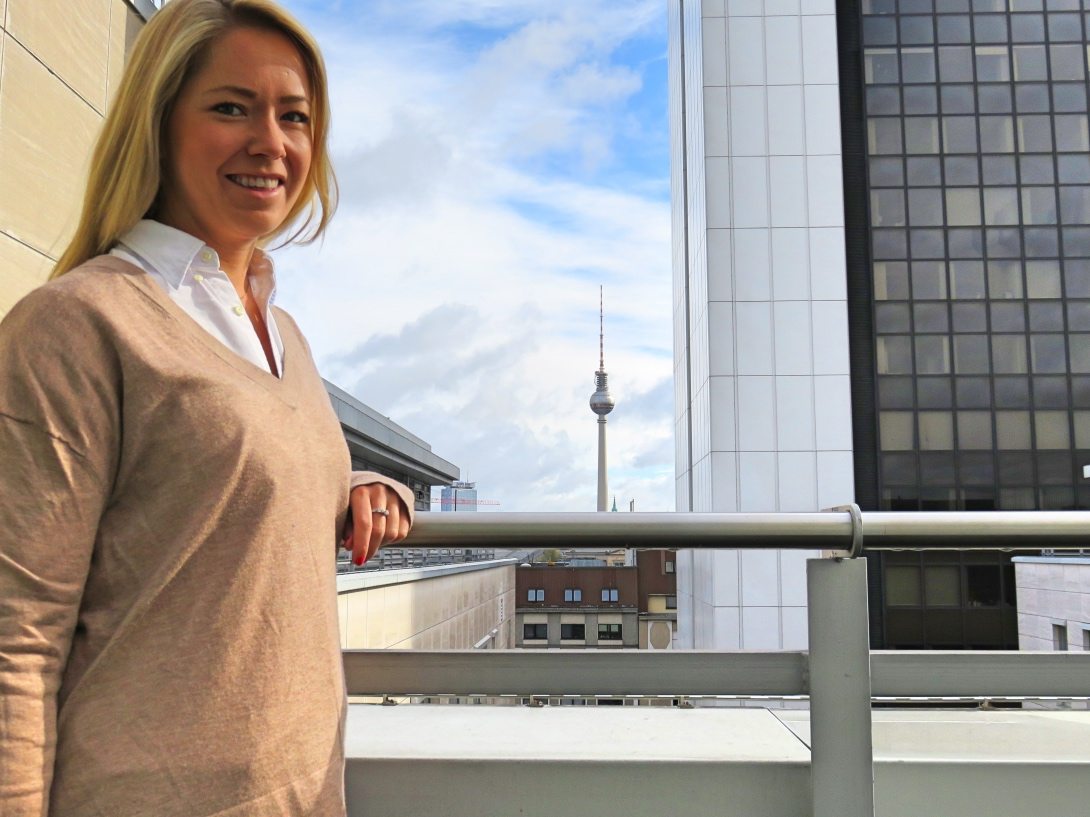 Have you been to Berlin, which hotel did you stay at?
You can read more about my hotel reviews around the world here 🙂
Follow me on Instagram here and Facebook here or why not at Bloglovin here if you want to get updates about new blogpost in the future 🙂
Happy Travels!
//Charlotte