My Tips On Things To See And Do in Uppsala, Sweden
A wonderful late summer weekend this August, I went to Uppsala for a staycation at Radisson Blu Hotel (which you can read more about in this blog post) and also took the opportunity to do Uppsala as a tourist and see the most important sights so I can thick that off on my list of Swedish cities to explore 🙂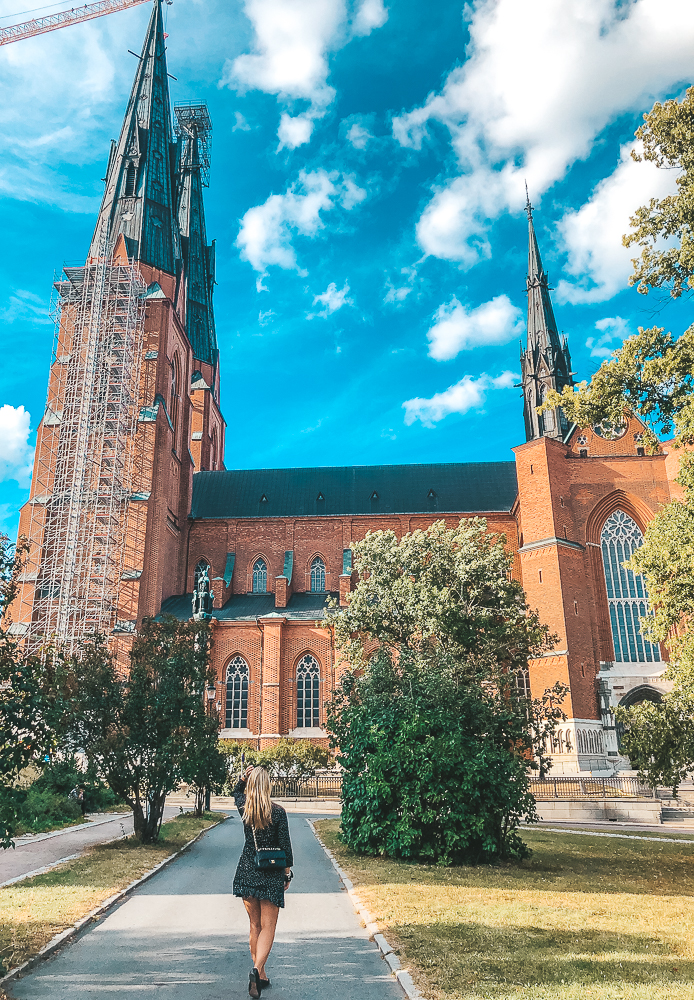 Personally, I think it is enough to do Uppsala over a day, you don't need more than that, but it is just my opinion. I managed to do everything I wanted to see and do in Uppsala and in this blog post I thought I would share my tips on what to see and do there and which I think is worth the time to explore.
See and do in Uppsala
We stayed at Radisson Blu hotel which has a prefect starting point and is located next to Uppsala Central Station. From here we had a view of the whole city and I could see both Uppsala Castle and Uppsala Cathedral from the hotel which were some of the most important sights I wanted to see.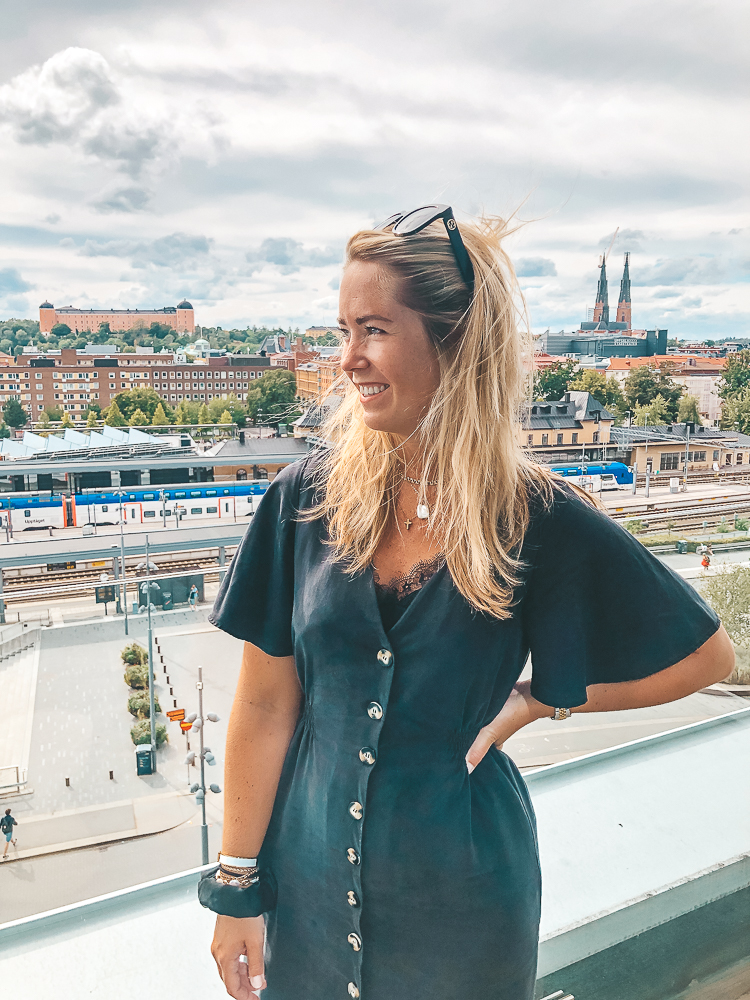 Uppsala Castle
We started our little city trip by walking from the hotel to Uppsala Castle because it was the most important attraction on my list 😉 We were lucky with the weather and it was radiant sun and warm outside, which made our walk easier. Uppsala Castle is very nice I think and is bigger than I thought. You can walk around the whole castle and at the backyard you get an absolutely fantastic view of the city from this direction. At the front of the castle there is a large parking lot and very nice old cannons that are neatly lined up.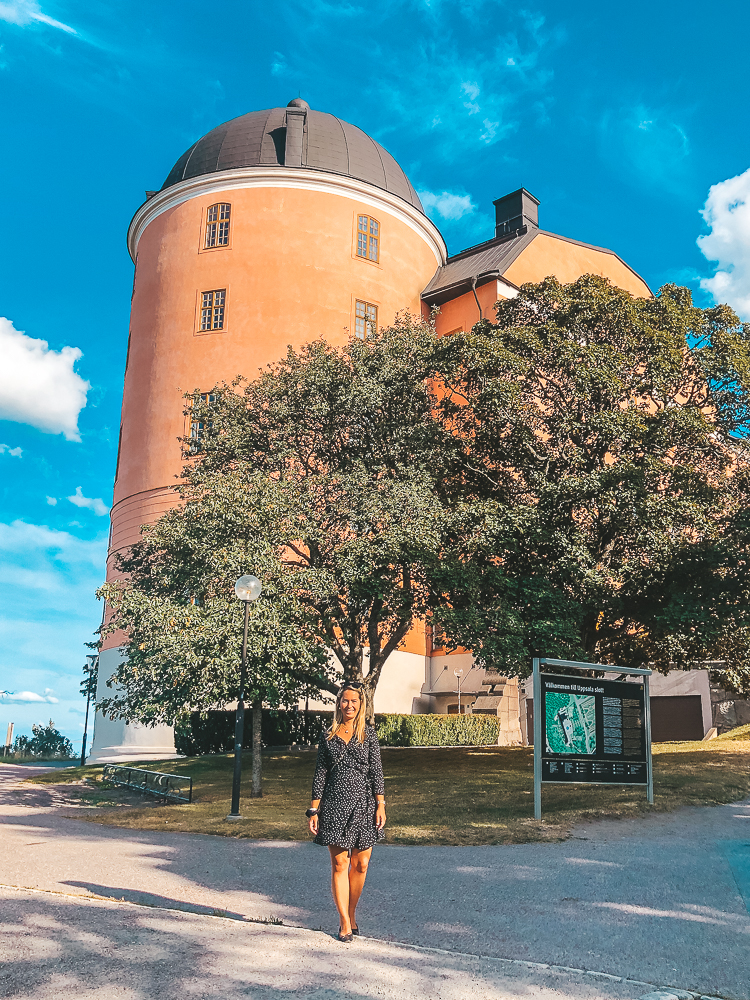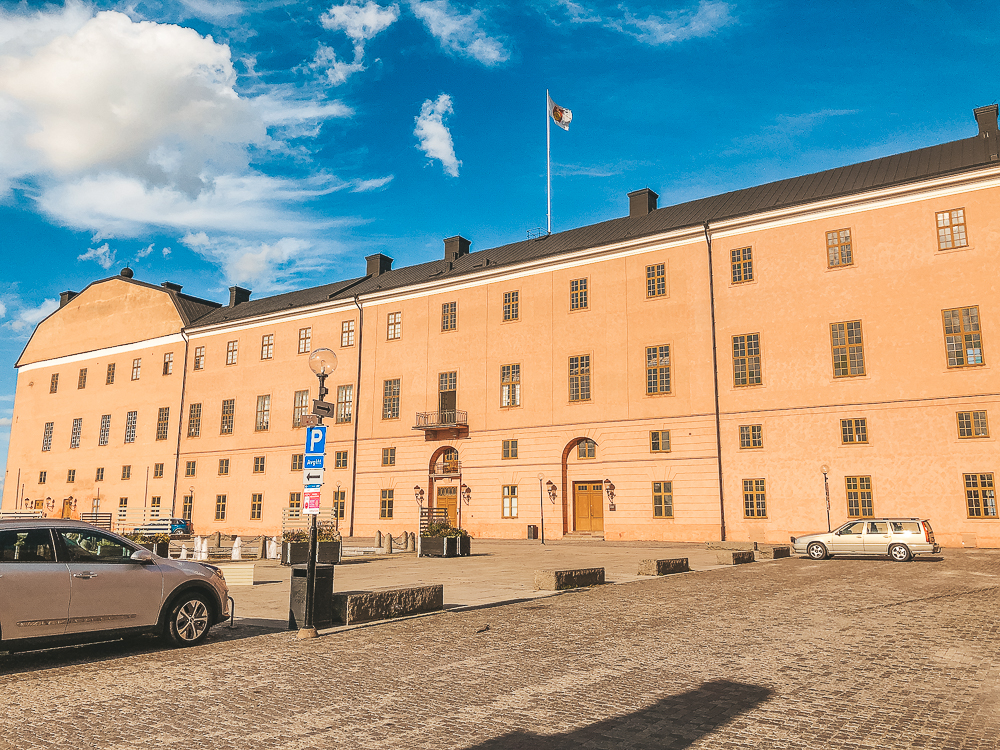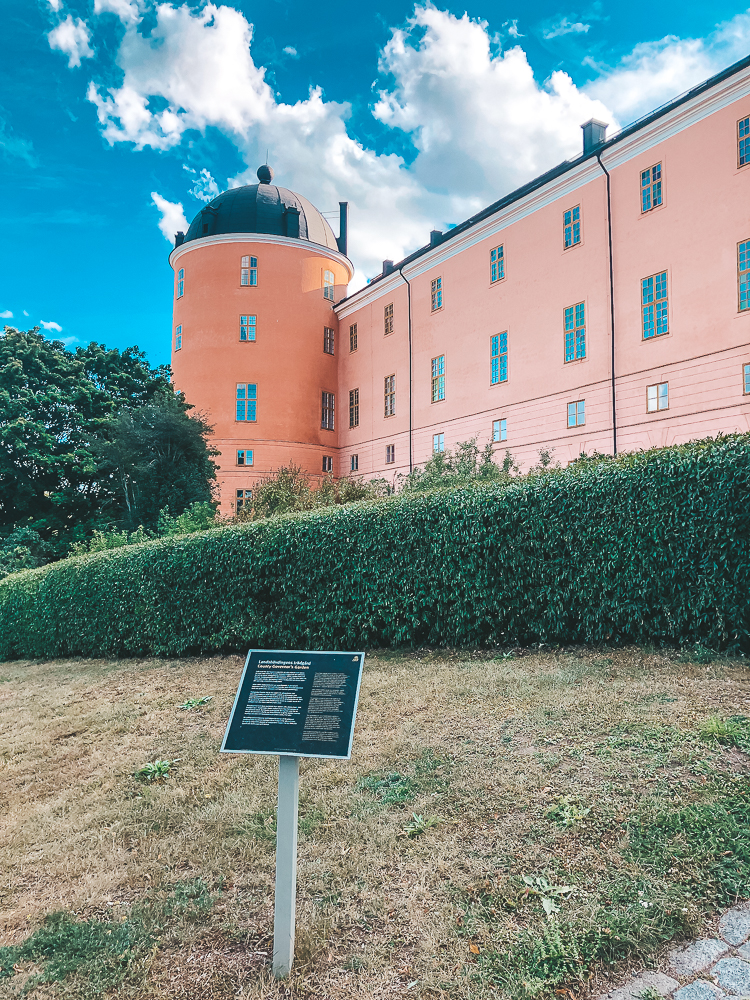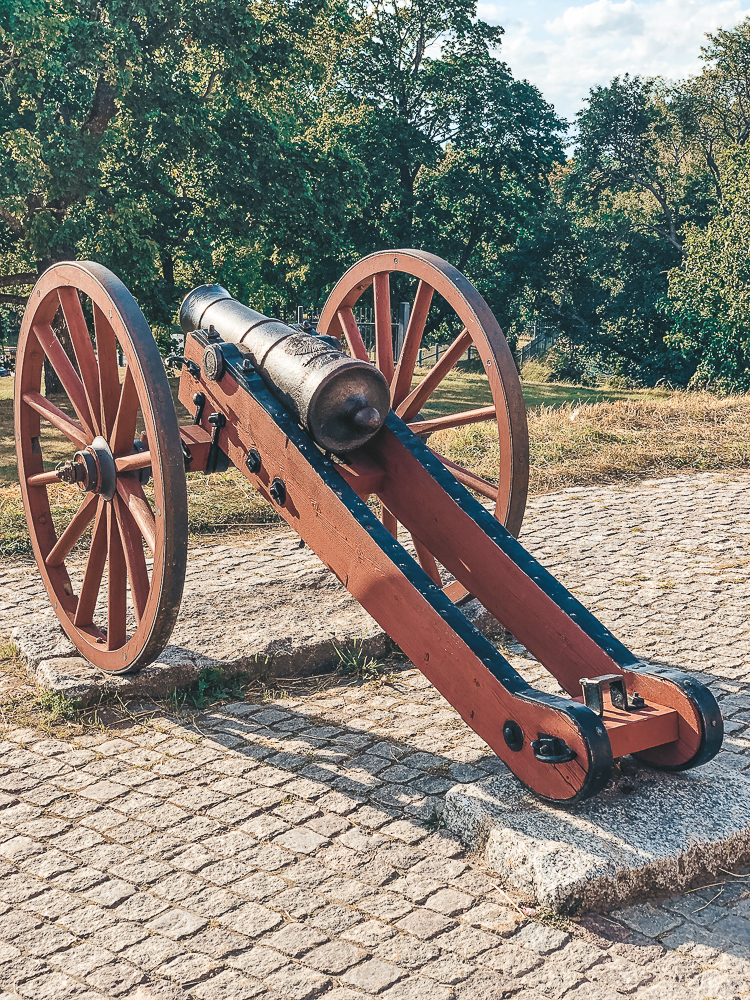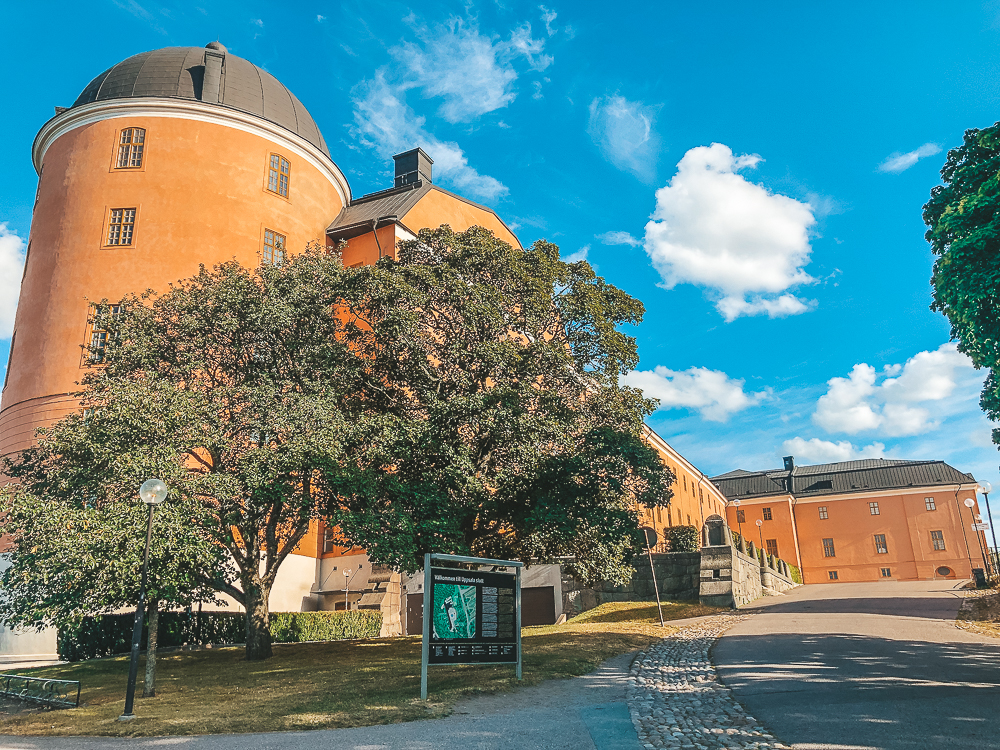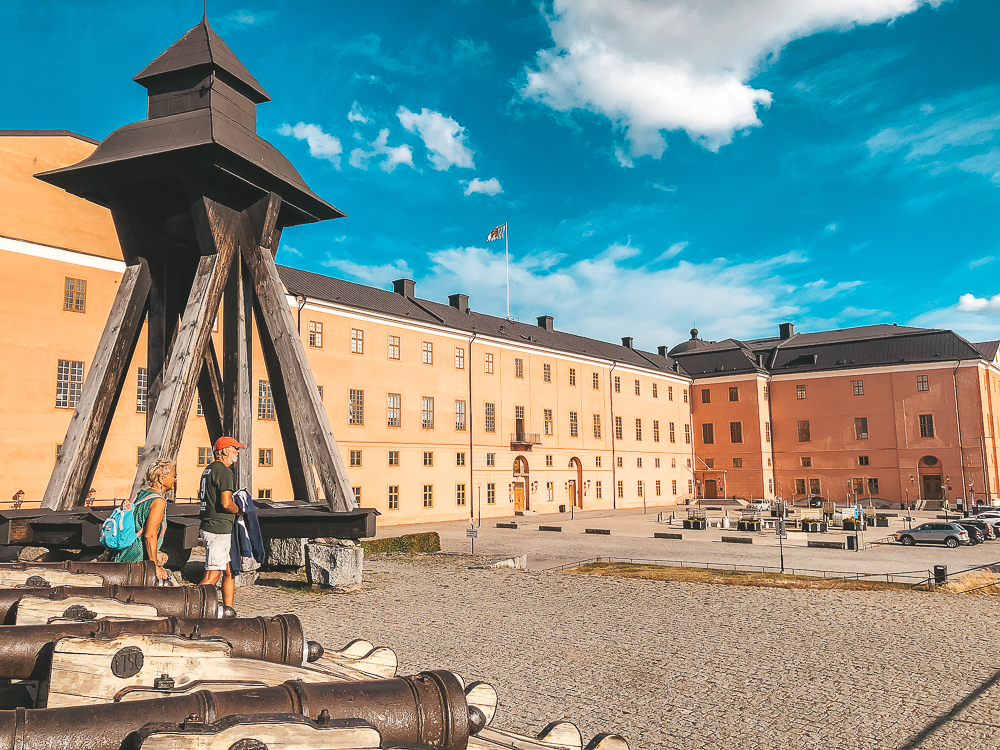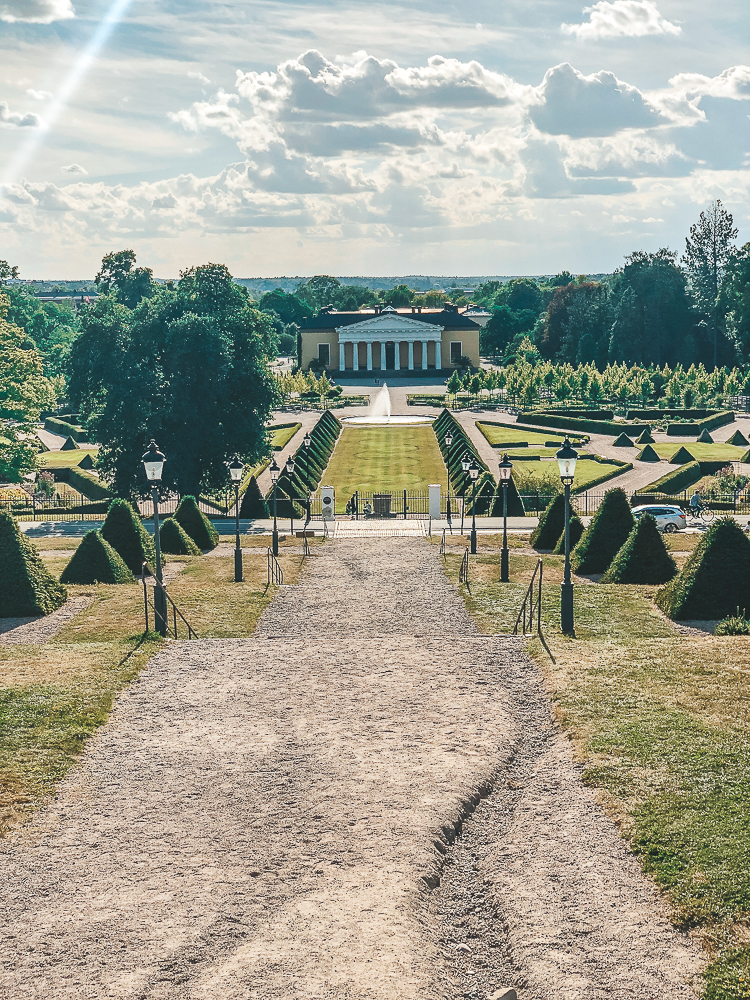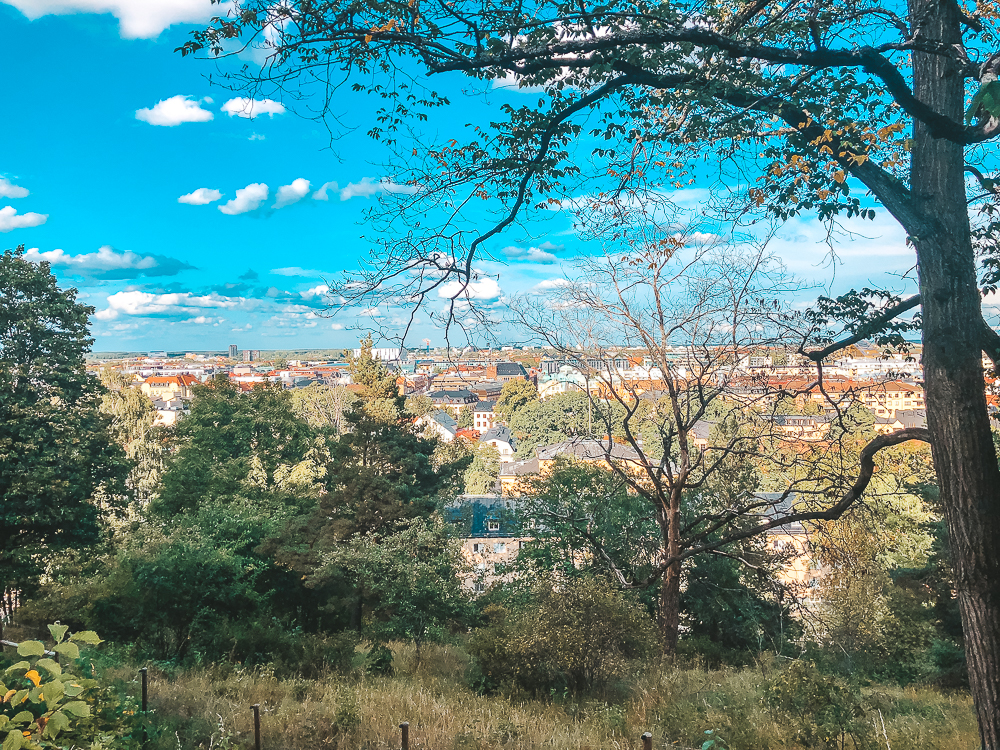 Here was also a map for those who are tourists in the city and which I thought was really good! It shows where all the major sights in the city are in a good way.
Uppsala Cathedral
Then we continued on to Uppsala Cathedral which is a cathedral in Gothic style and which I think is powerful and definitely worth a visit. Now it was being renovated which was a bit of a shame but it is still a stately cathedral to say the least! The Church of Sweden estimates that about half a million people visit Uppsala Cathedral every year and it is possible to go into the church and see what it looks like, but we actually skipped it. It will have to be another time 🙂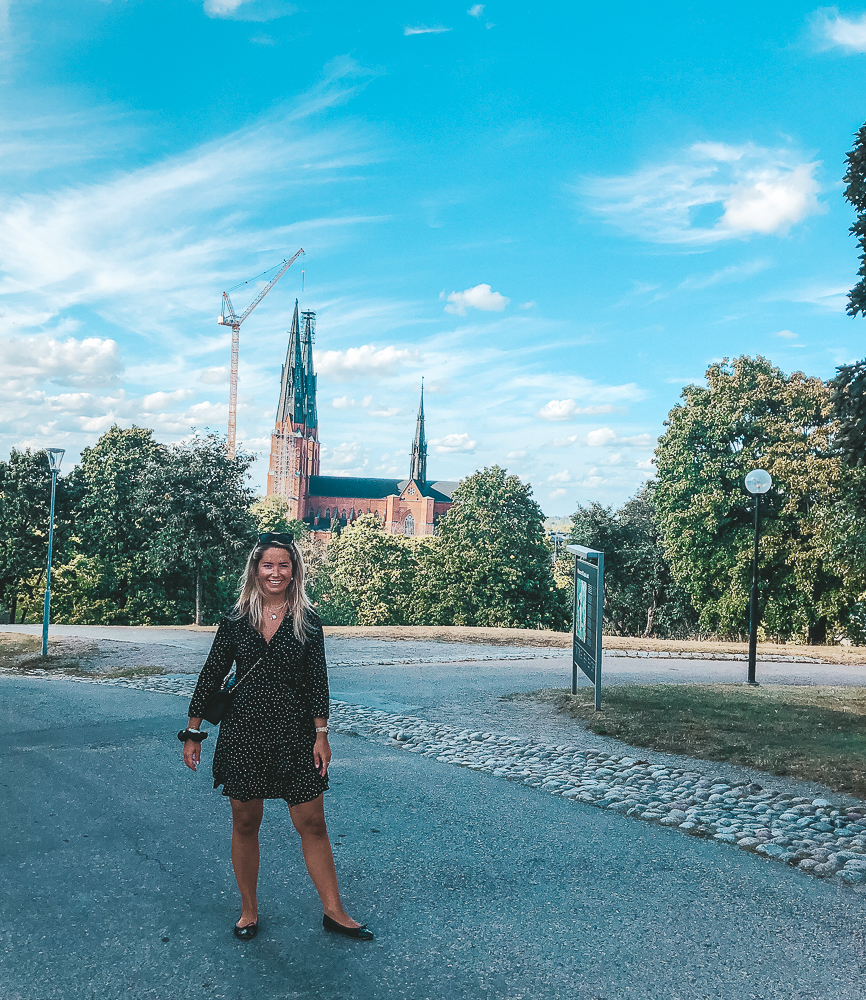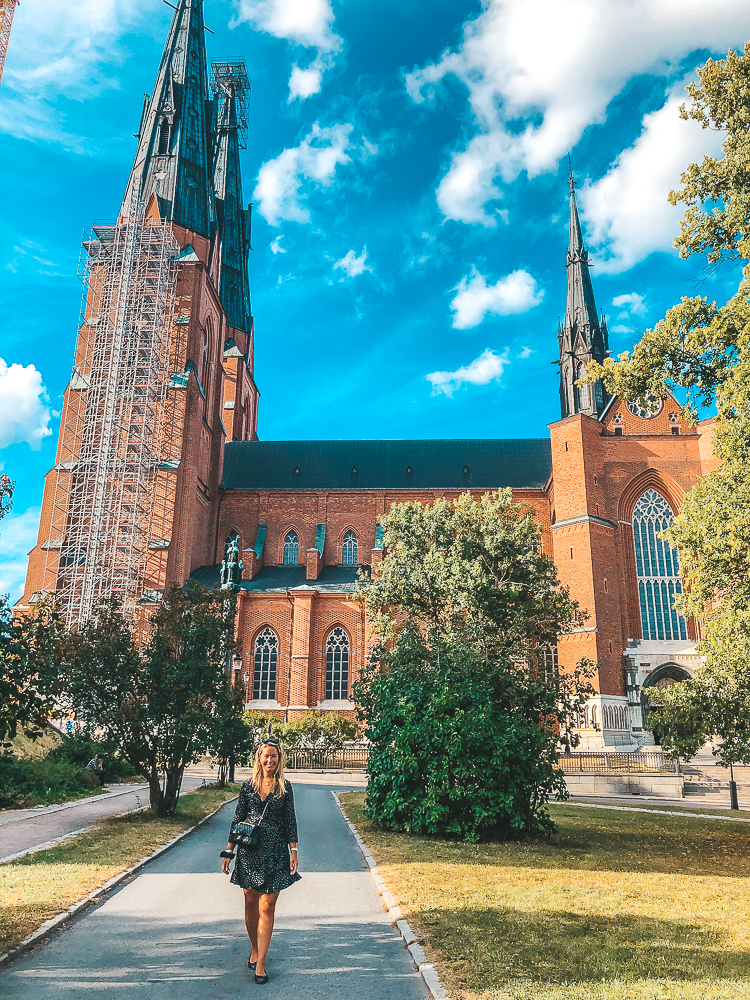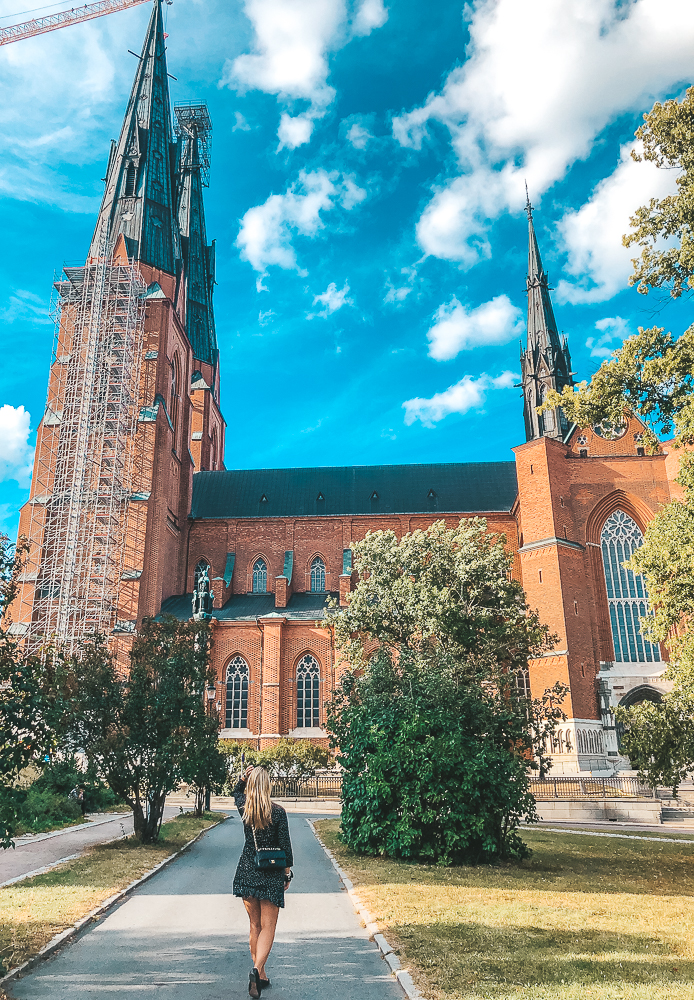 Uppsala City Hall
In the middle of the main square in Uppsala which I recommend to pass, there are lots of restaurants and shopping and likewise Uppsala City Hall is in the middle of everything. It is hard to miss as it is a large, white building that is located in the middle of the square and which I think is nice to look at. Why not sit down and have lunch here? 🙂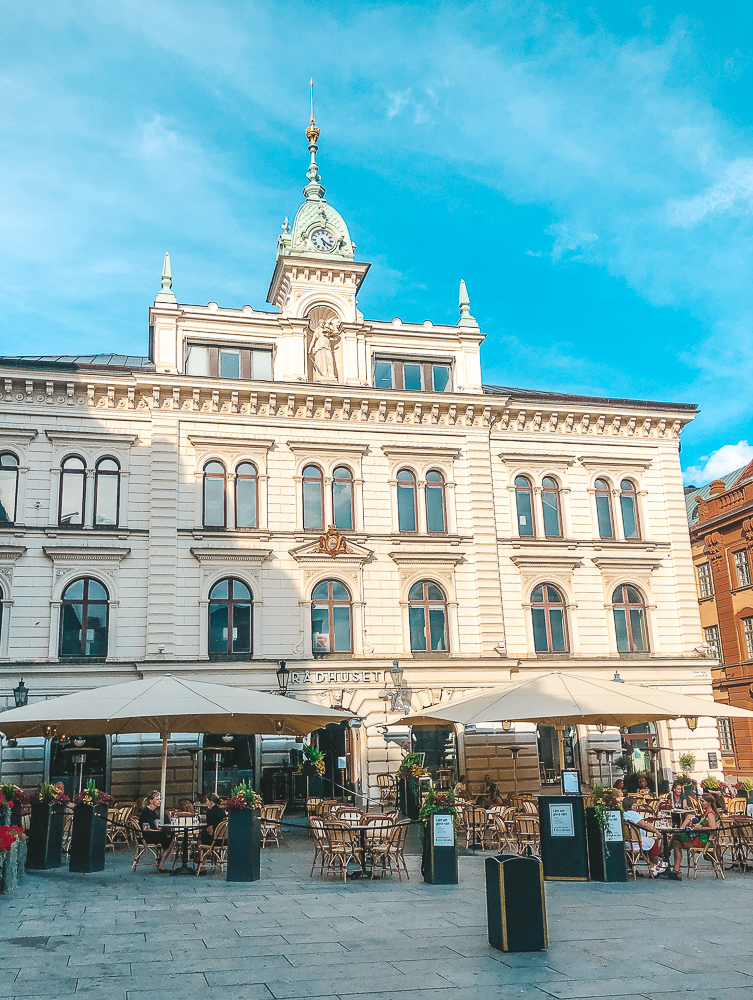 Bryggeriet Ångkvarn
Bryggeriet Ångkvarn is Uppsala's award-winning brewery pub, sprung from a long rich history that goes back to Uppsala's industrialization and is a meeting place for all beer nerds, I would say. Although you don't have to be a beer nerd to come here, because I'm not but I still thought it was fun to try this place which is famous in Uppsala. At this gastropub, the beer is poured directly from the large brewery that is set up in the bar and it actually tasted really good! 🙂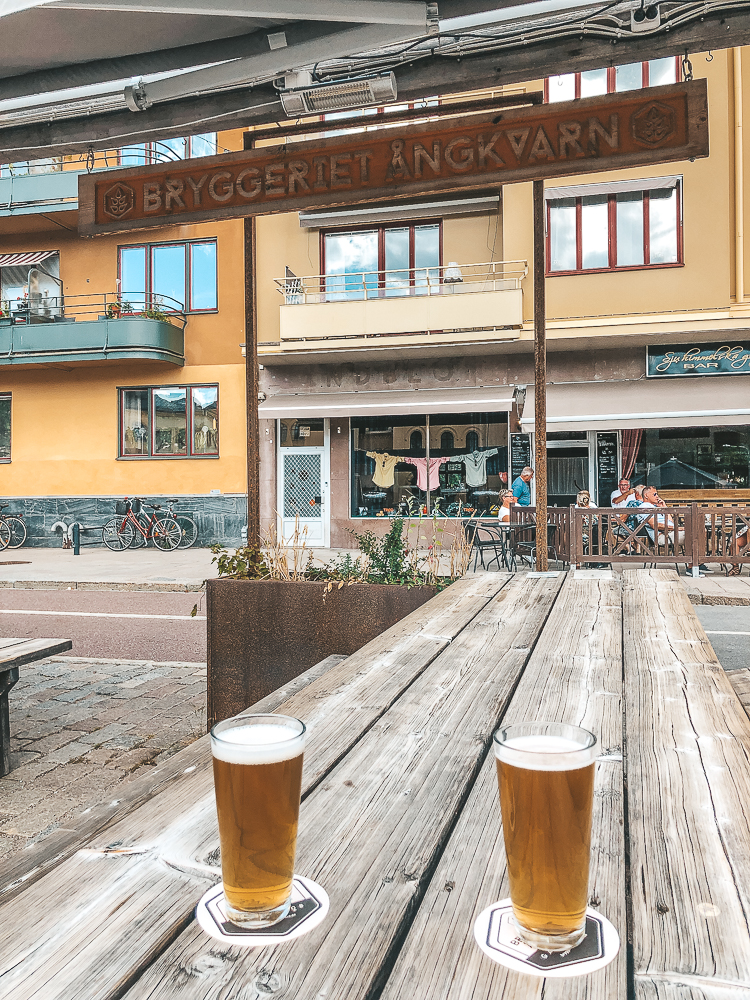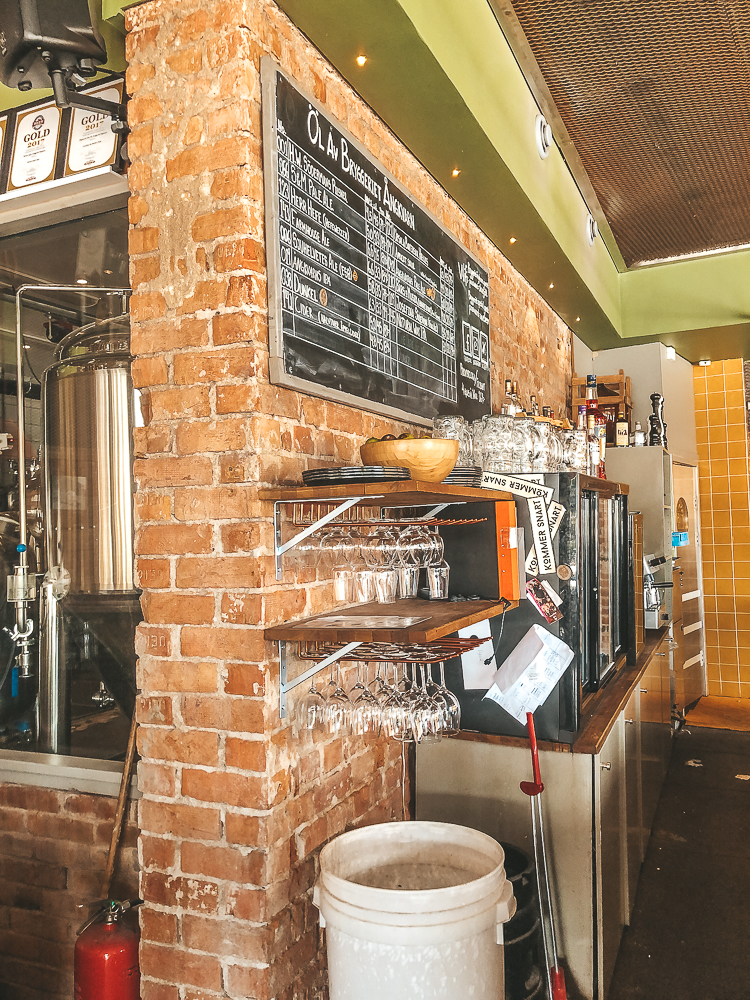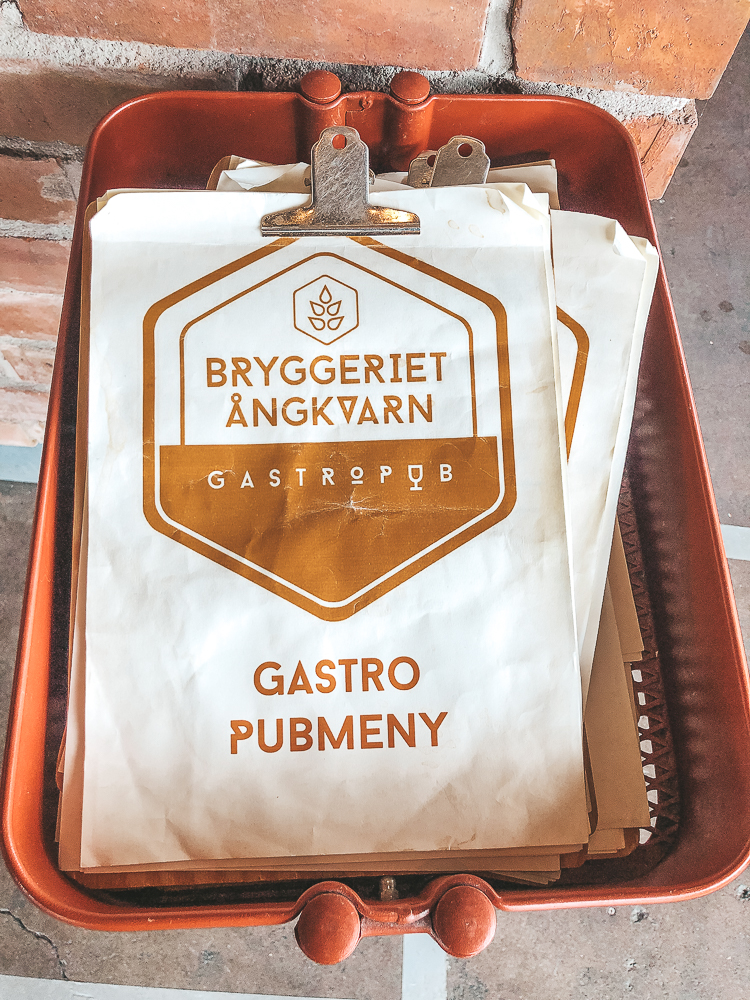 Leijon stone bakery and patisserie
I can really recommend visiting the Leijon stone bakery and patisserie for a light lunch or trying any of the yummy pastries found here. Frida Leijon, who owns and started the patisserie, made Prince Carl-Philip and Princess Sofia's wedding cake, that says a lot about this bakery! 😉 Definitely worth a cinnamon bun here! They have a total of three bakeries in Uppsala but the one we were at is right opposite Uppsala Central Station, only 2 minutes walking distance.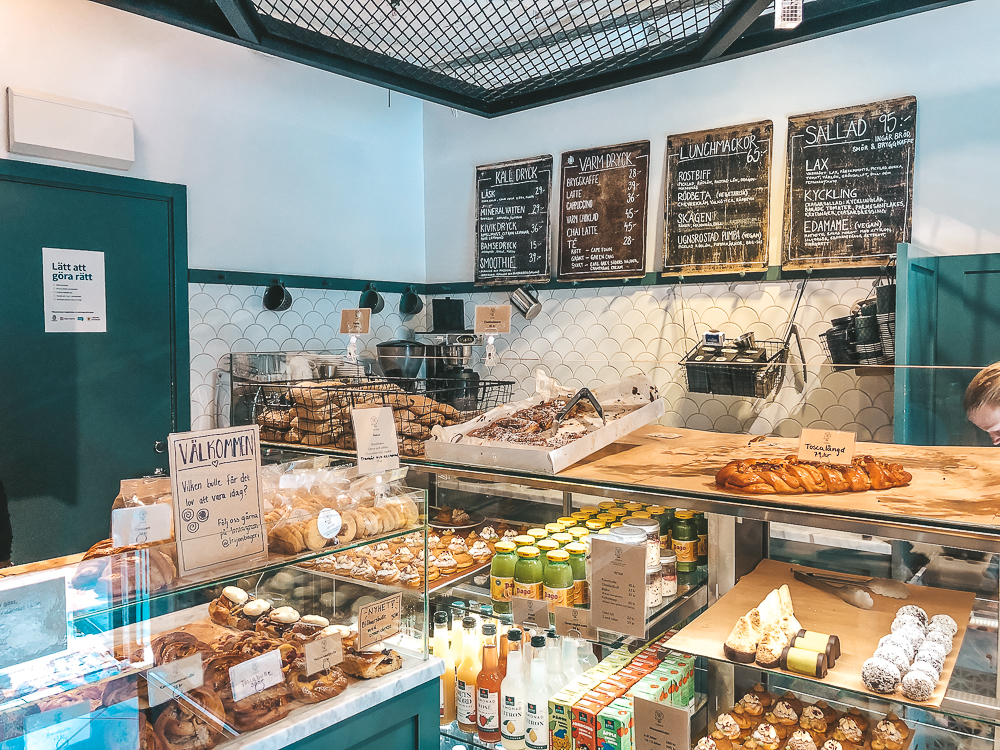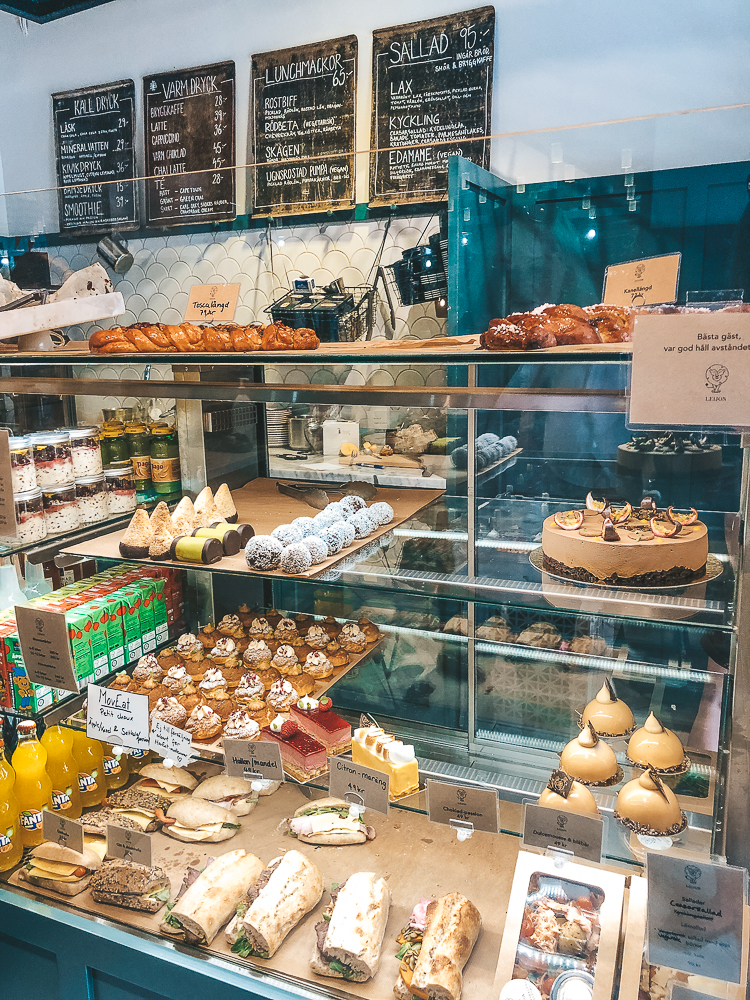 Station restaurant and bar
Right next to Uppsala Central Station there is a very nice and cozy restaurant where we sat down for a glass of wine in the scorching sun. I have to say that this is a very nice place and it felt more like I was in Paris than in Uppsala because of the atmosphere, the decor and the environment of the restaurant. I can definitely recommend this place for a lunch stop or a drink stop.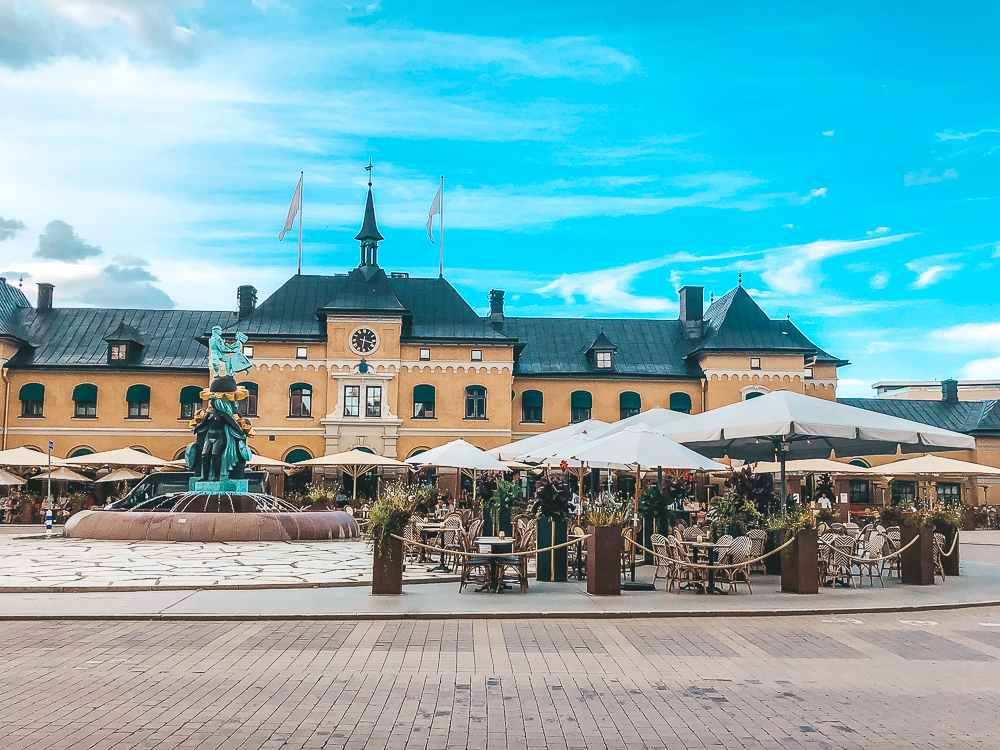 Stroll around in Uppsala
If there is one thing you should do in Uppsala, it is to walk around the city and walk up and down the street because there are incredibly cute little alleys, cobblestones everywhere and cozy restaurants and cafes not to mention the shopping and student houses here and there. I was pleasantly surprised by Uppsala honestly. It was much cozier and more charming than I thought the city would be.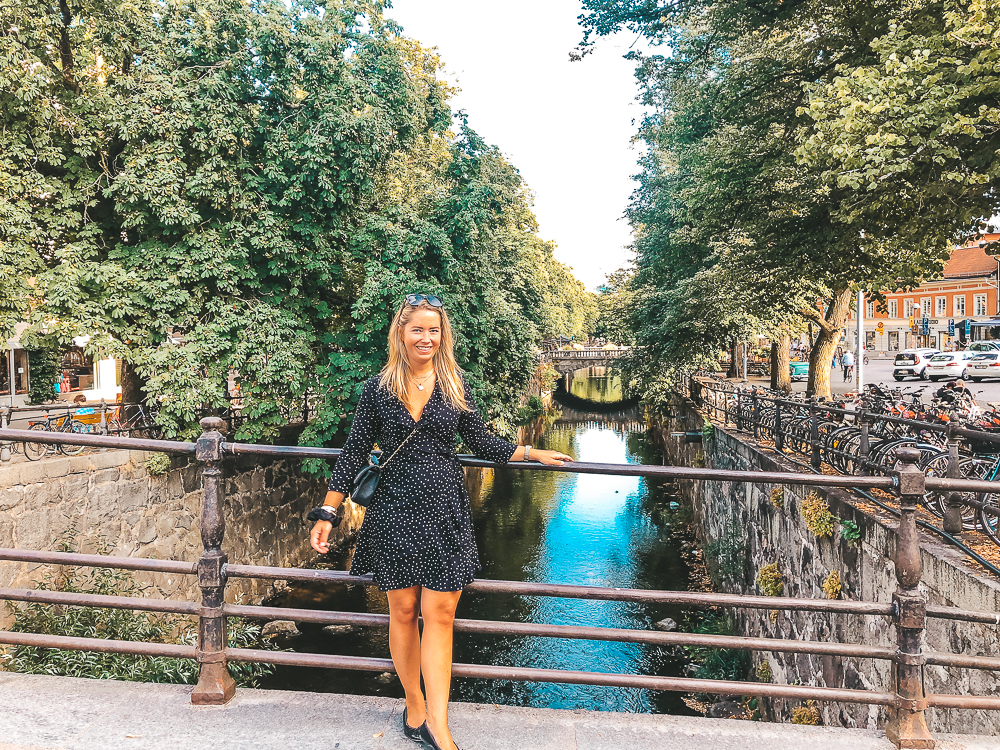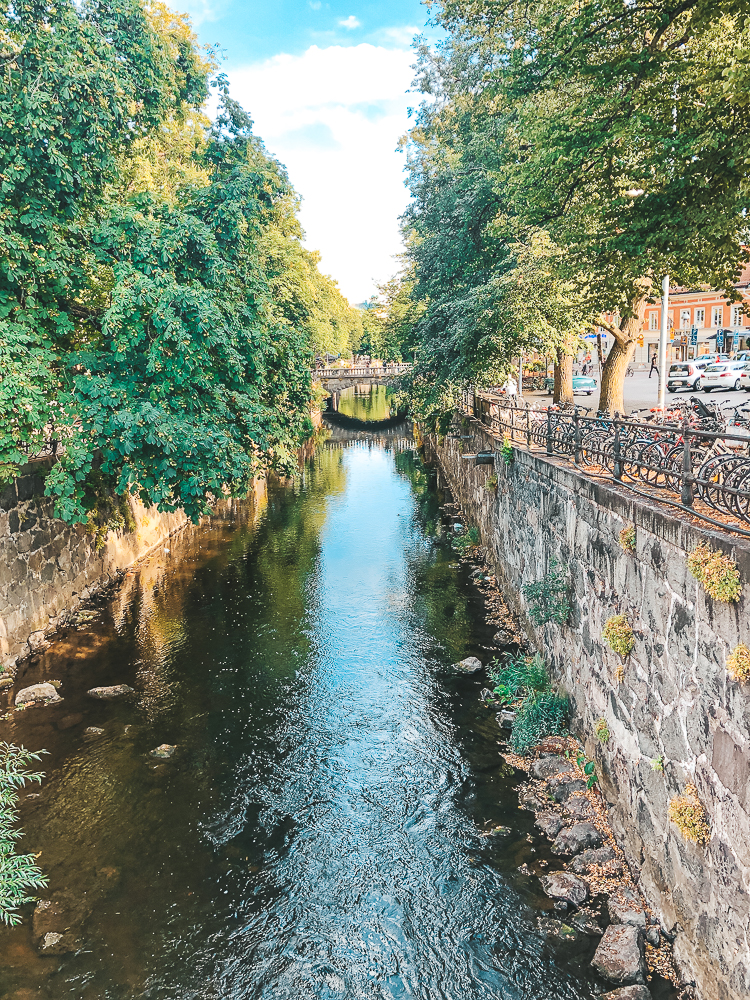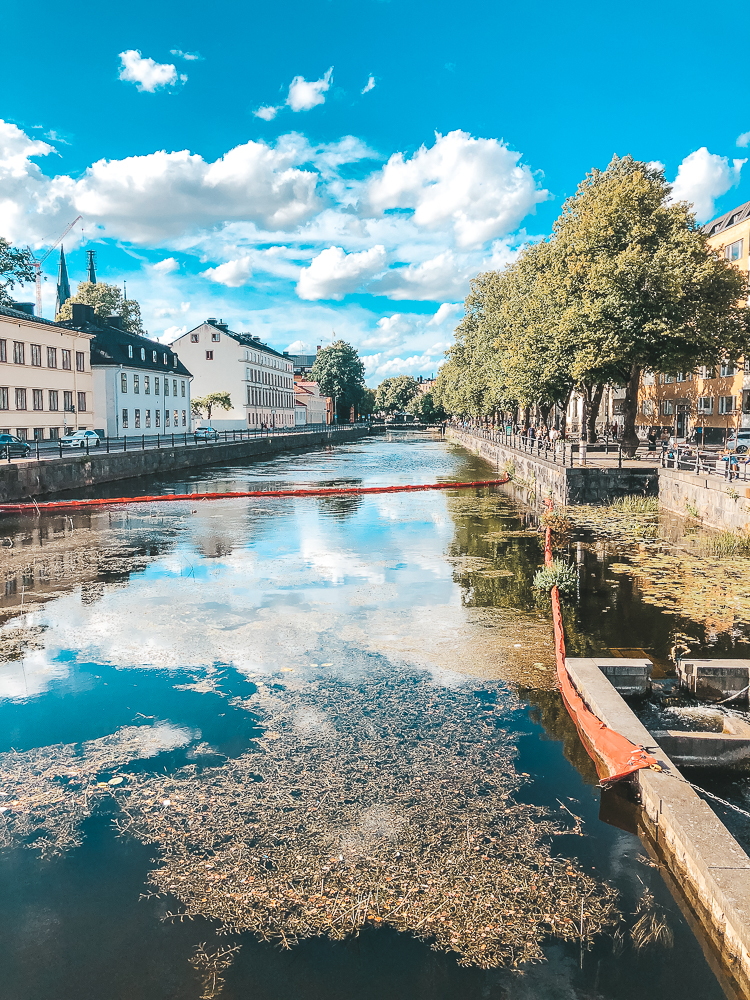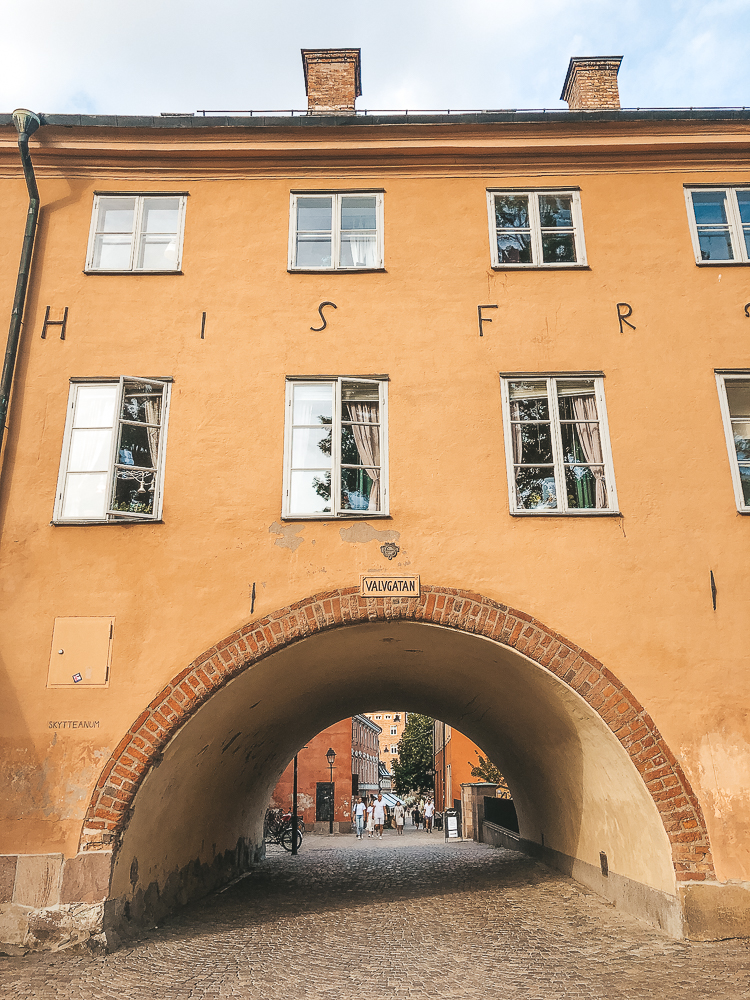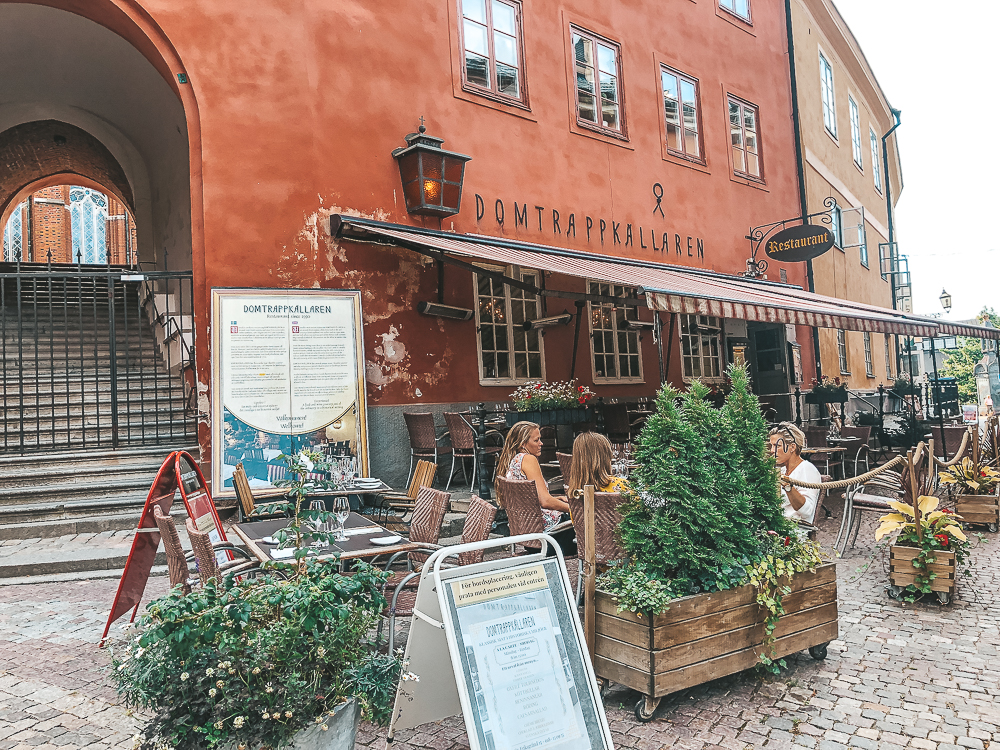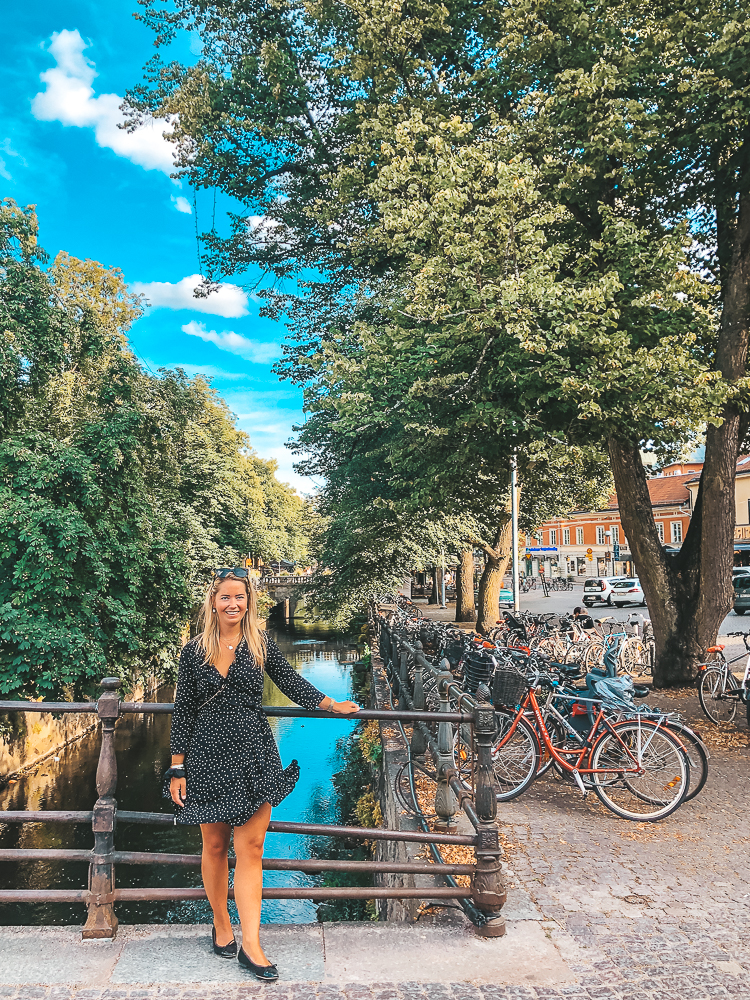 That said, I found many restaurants that looked really nice and that I want to come to next time I'm in Uppsala. Maybe you have time to try these restaurants before me, in which case you can come back to me with what you thought about them 😉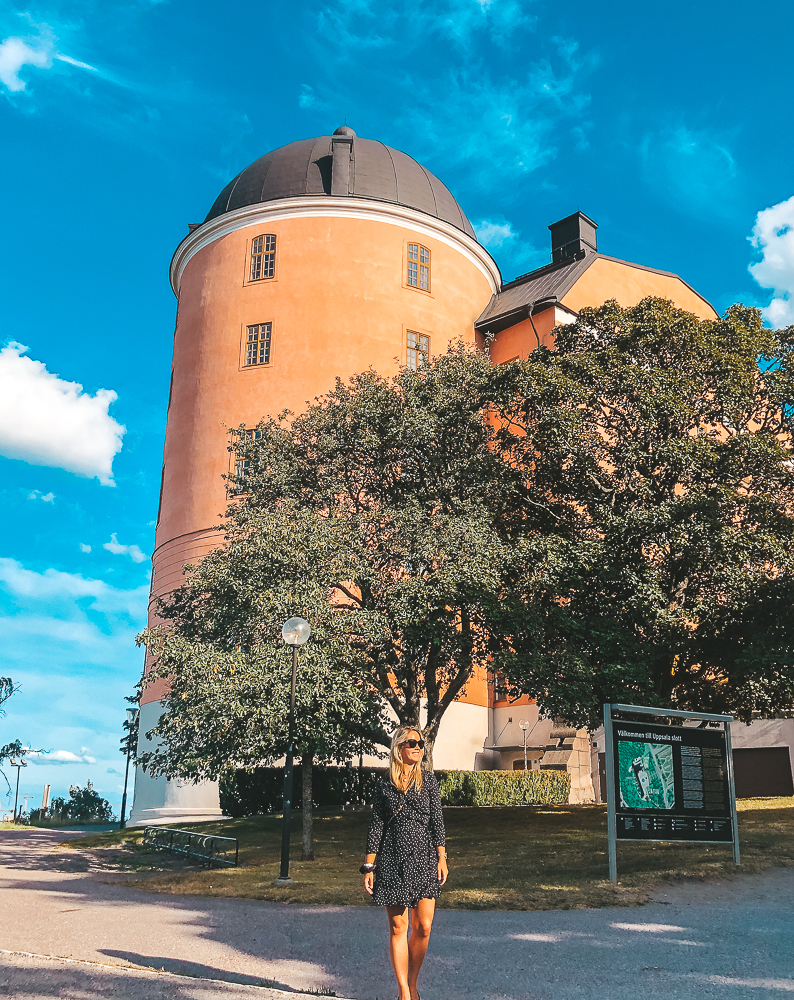 I hope this gave some tips on what you can see and do when you are in Uppsala next time and are a tourist!
Happy Travels!
//Charlotte