My Ultimate Travel Guide for The Golden Triangle in India
What does "The Golden Triangle" means in India and what exactly is that? If you ever go to India, "The Golden Triangle" is something you just have to do. The Golden Triangle consists the capital of India, which is Delhi, Taj Mahal in Agra and the pink city of Jaipur in northern India. This is a well- known route that many people choose to do when they travel to India, so did I 🙂
My Top 10 Best Sightseeing Tips for The Golden Triangle in India:
I think India is a country that you either like or not. I have been in India before, when I worked as a flight attendant, but I had forgotten how bad and dirty it really is in India. At the same time, I think it´s really fascinating to see the great contrasts between rich and poor. Those who are poor can be more or less poor in India, ranging from sleeping on the street to living in tents or a small hut along the road.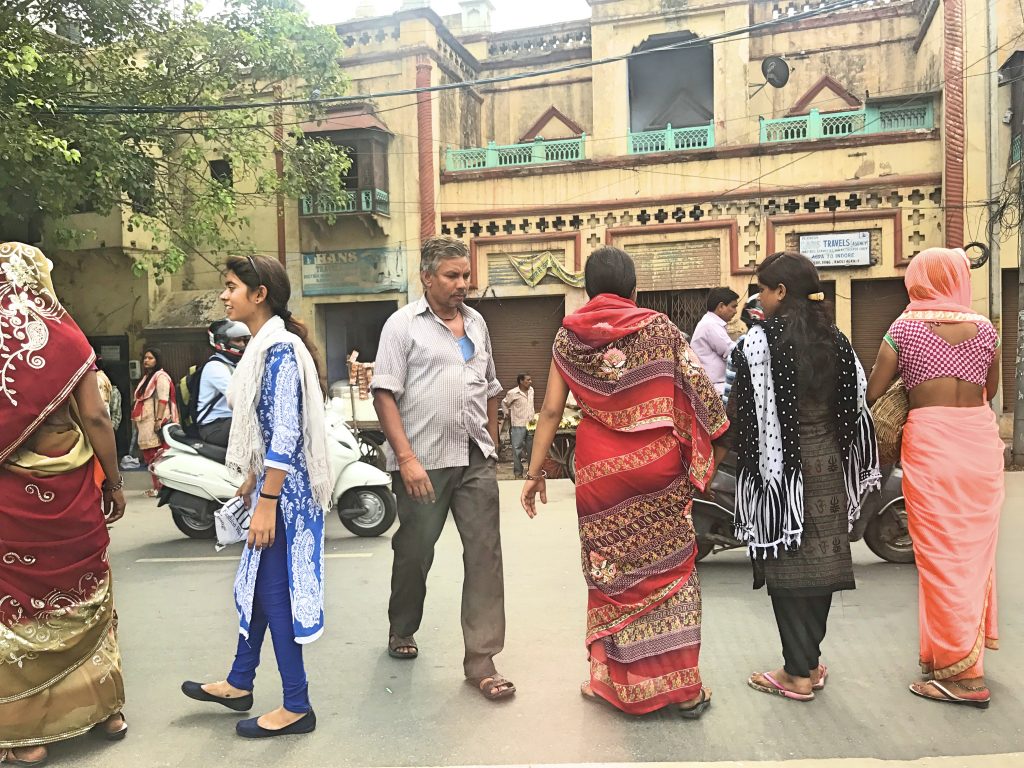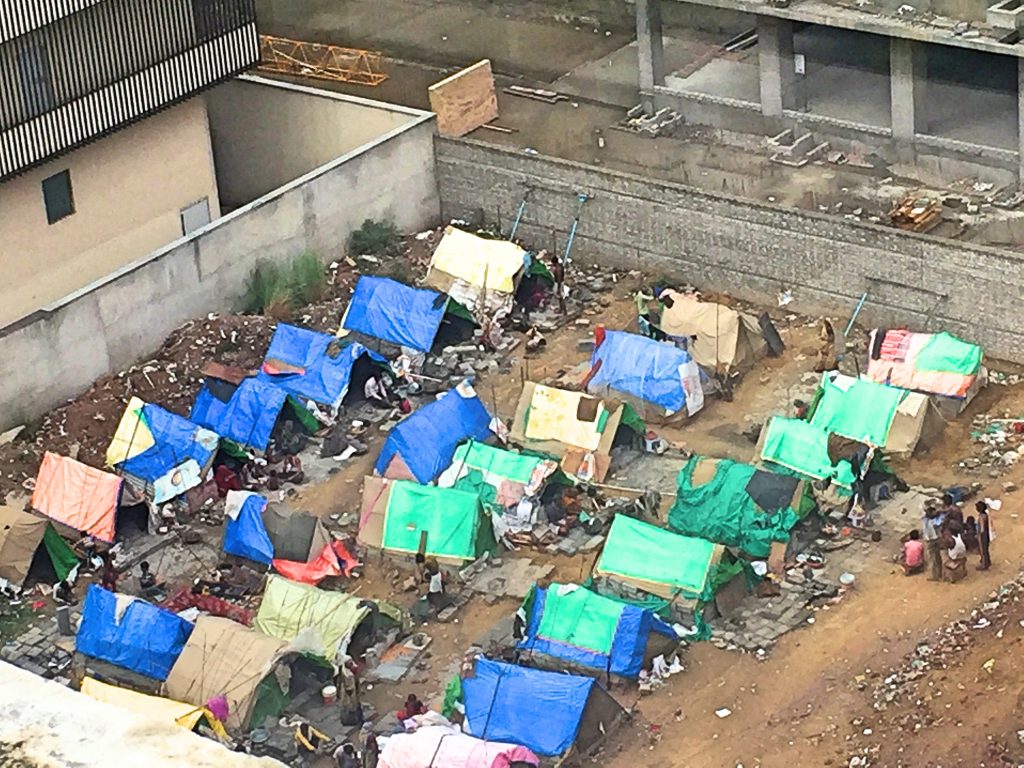 What fascinated me most was the people and the life on the streets. It´s a complete CHAOS everywhere, where the horn on cars and tuk- tuk constantly howling. Traffic rules doesn´t exist here, it's the law of the jungle that applies and women walk around with a sari wrapped up and looks elegant while men and children goes around and beg for money and food.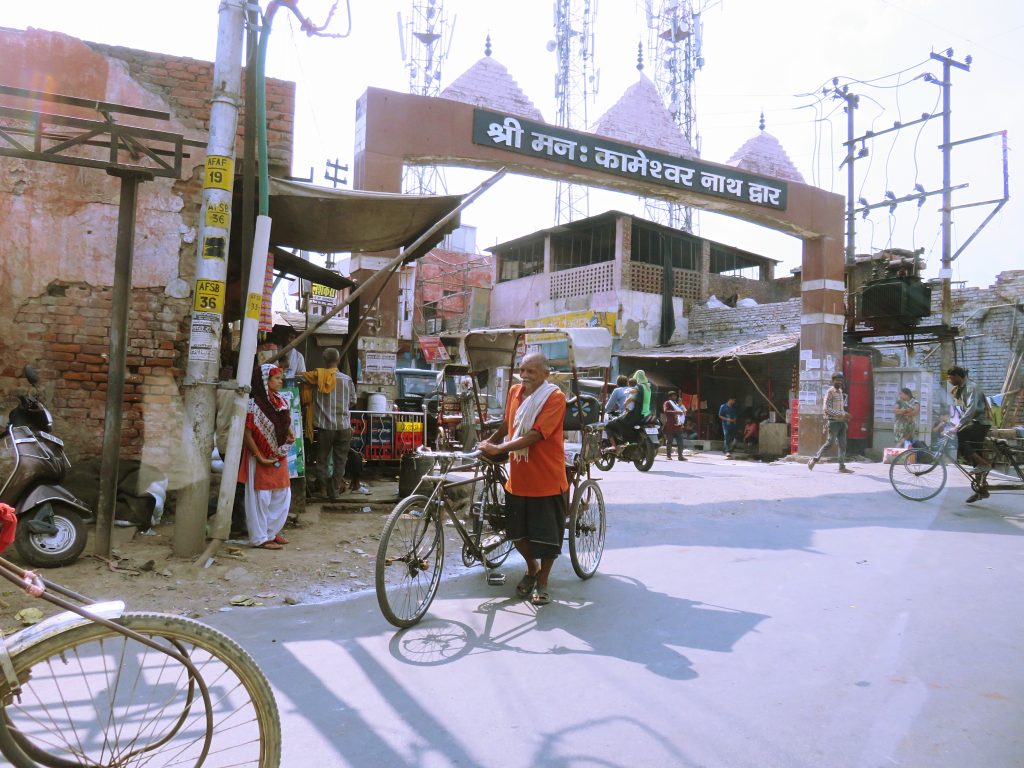 We started our trip from Delhi airport where we had our own driver, an Indian guy who was with us all 4 days we spent in India. He drove us from Delhi airport directly to Agra where our goal was to see the most BEAUTIFUL building I´ve ever seen throughout my life, namely the Taj Mahal. This marblepalace has been designated as one of the world's seven new wonders. You can read more about my Top 10 Best Travel Tips for Taj Mahal here.
If you are going to visit Taj Mahal, I really recommend to do this trip known as "The Golden Triangle". We stayed two nights in Agra, one night in Jaipur and then went to Delhi the next morning to spend the whole day and evening in the capital before flying back home to Sweden. It may sound stressful but personally I didn´t experienced it like that. We saw what we wanted and had plenty of time doing that 🙂
Here are My 10 Best Travel Tips to "The Golden Triangle" in India that I strongly recommend to follow, step by step to get most out of your trip:
When in Agra:
Start your journey by going to the city of Agra which is located about 4.5 – 5 hours drive from Delhi. You can also go by train here but the standard of the trains is not of the better quality. That is what I´ve heard and preferred to have my own private driver instead.
1. Taj Mahal
You need to visit this marble palace which is one of the world's seven wonders. I have never seen any more beautiful building than this! You can read more about my Top 10 Best Travel Tips to Taj Mahal here, where I also provide a secret tip that was the absolute BEST thing on the whole trip! 😉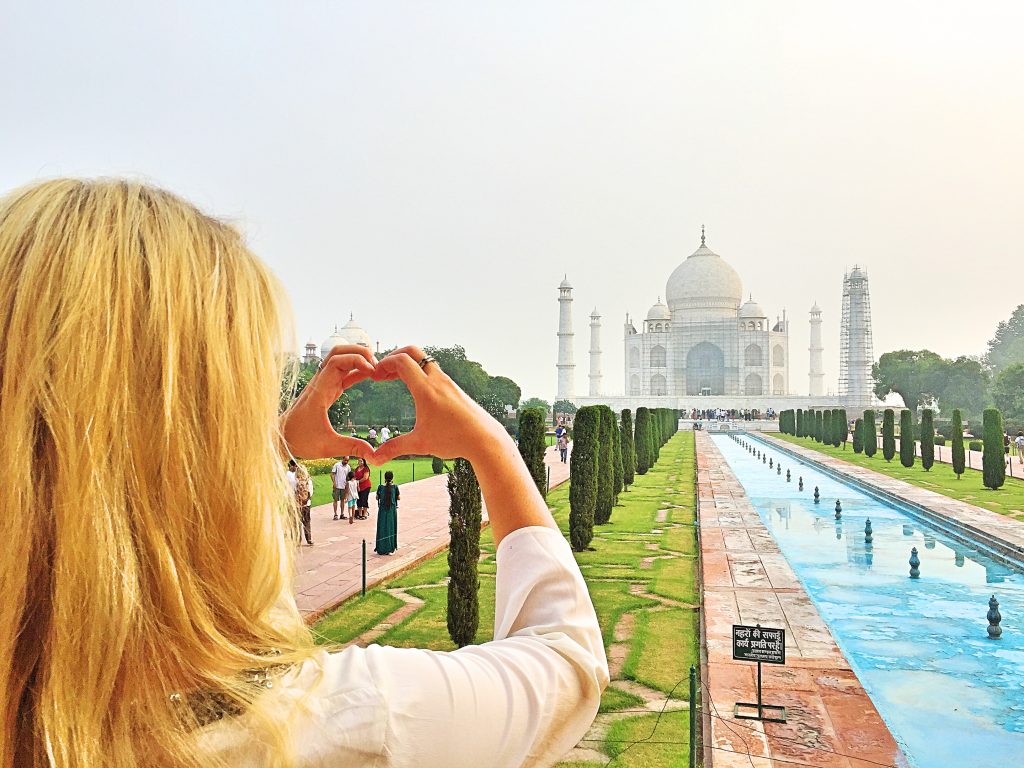 2. Agra Fort
Agra fort is less famous but offers stunningly fine architecture and details. The fort is built in red sandstone and is located about 2 kilometers from Taj Mahal. It costs 500 rupies (about 6 Euro) to enter here and you buy the ticket right at the entrance.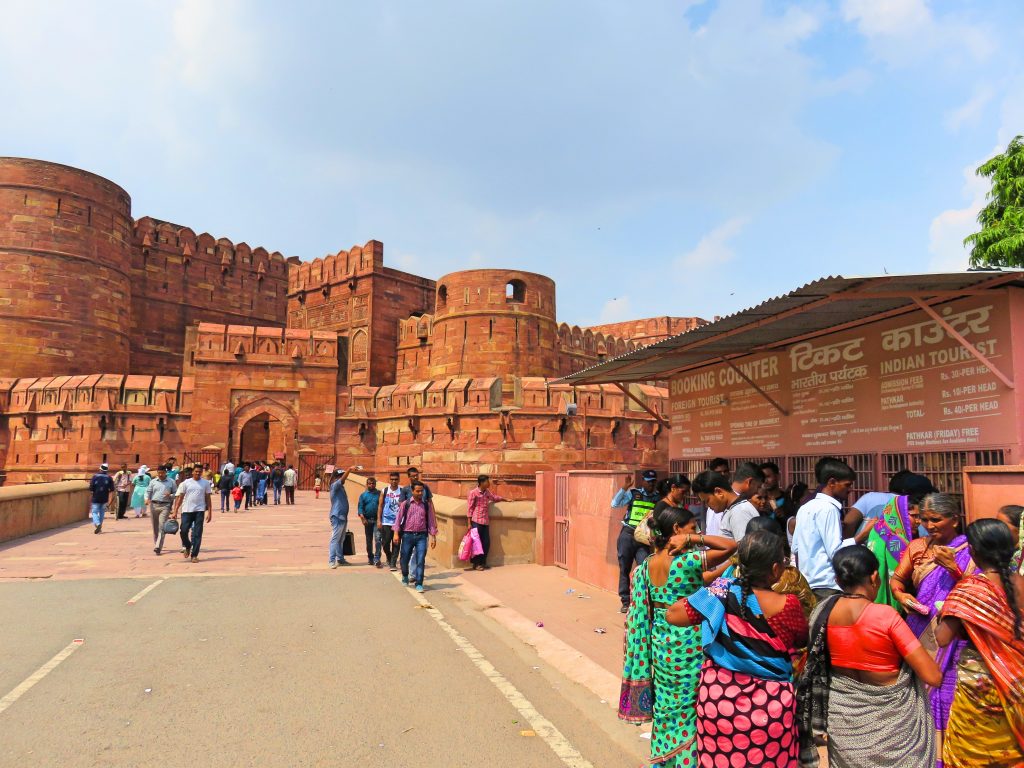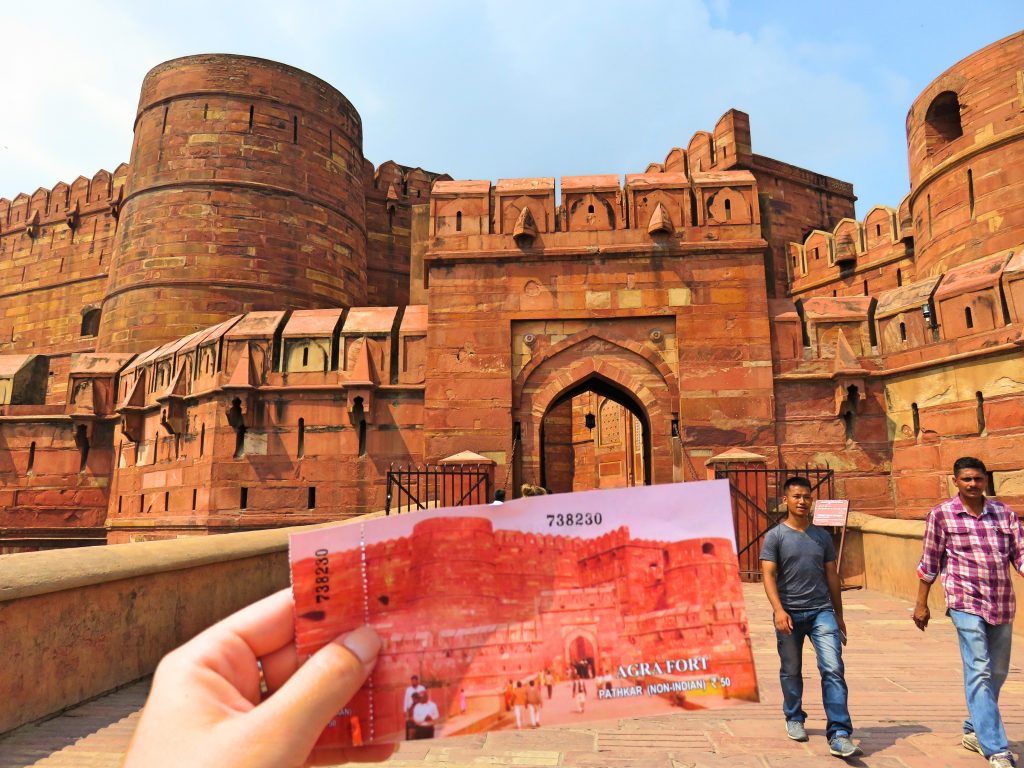 3. Baby Taj Mahal
After visiting Taj Mahal, I recommend to visit "Little" Taj Mahal, also known as the "Baby Taj Mahal". It´s a miniversion and has been seen as a model for the big Taj Mahal. It costs 300 rupies (about 4 Euro) to enter here. Keep in mind that you can´t  bring water or food or go with shoes in here. You can buy shoe protection for 10 rupies or go barefoot.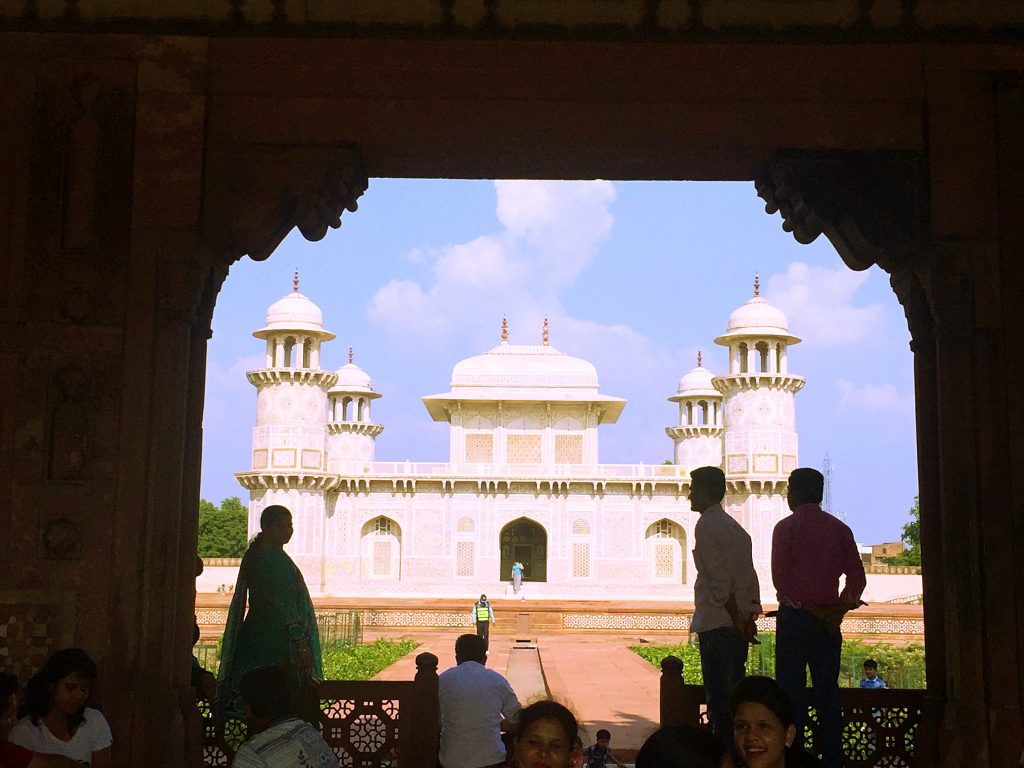 When in Jaipur:
When you're done in Agra, I recommend driving on to the pink city of Jaipur. The pink color means "welcome". This car journey also takes about 3.5 – 4 hours to drive from Agra. What makes the trip easier, however, is that after 1 hour of driving you will pass by Fatehpur Sikri, which is worth a stop!
4. Fatehpur Sikri
Fatehpur Sikri is also called the abandoned city or the ghost town. It is featured on UNESCO's World Heritage List and takes some time to walk through, as there is a lot to see. Here the entrance costs 510 rupies (about 6 Euro) + 10 rupies to the bus which takes you to the place, as it has to be done by special transportation. Everyone wants to earn money in some way 😉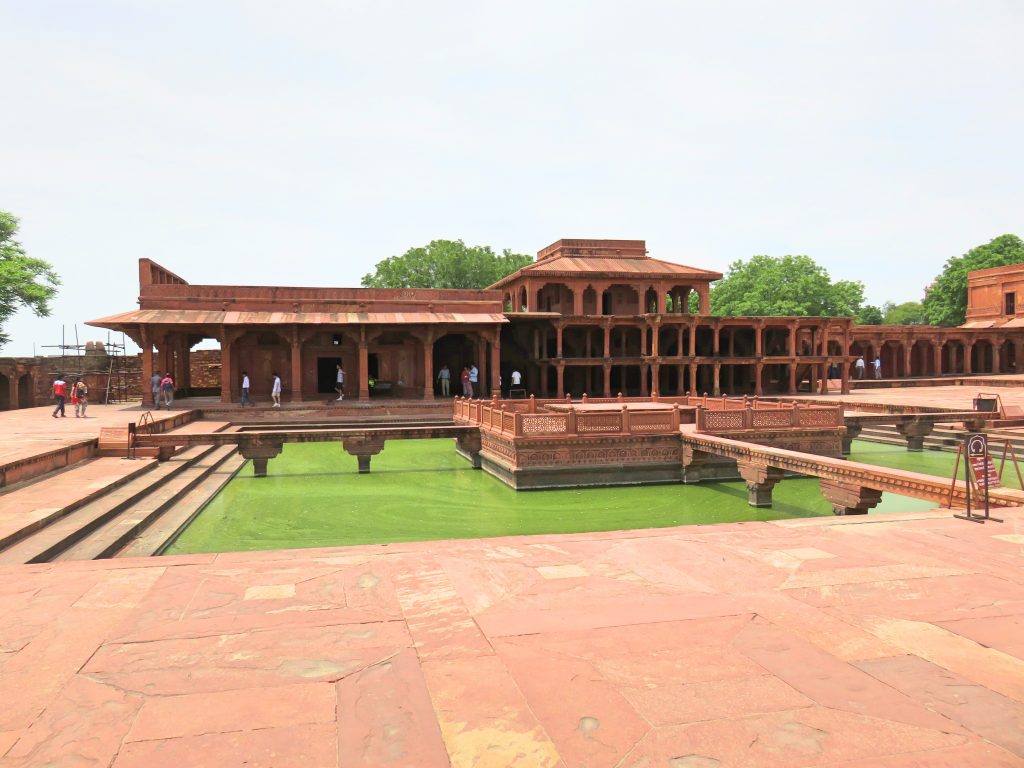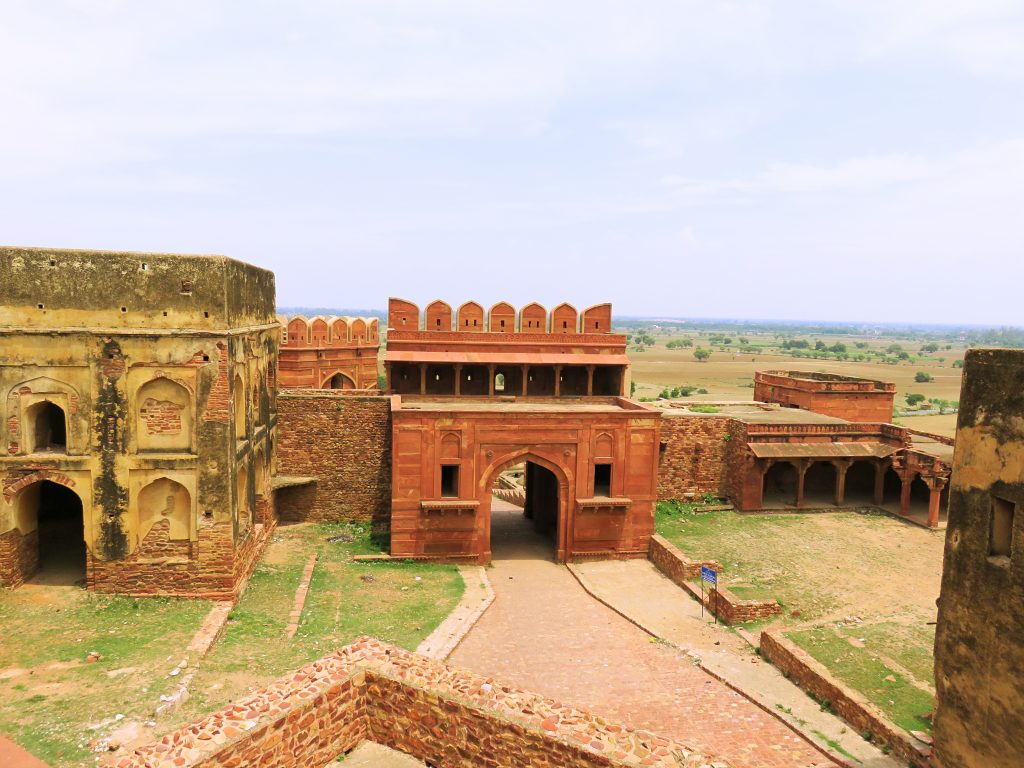 5. The City Palace museum
The City Palace Museum is a palace complex in Jaipur, where part of the whole palace is open to the public while part of the building is private. The entrance costs 510 rupies (about 6 Euro) but is definitely NOT worth it unfortunately. Had I known this, I'd rather spend my time and money to do something else here.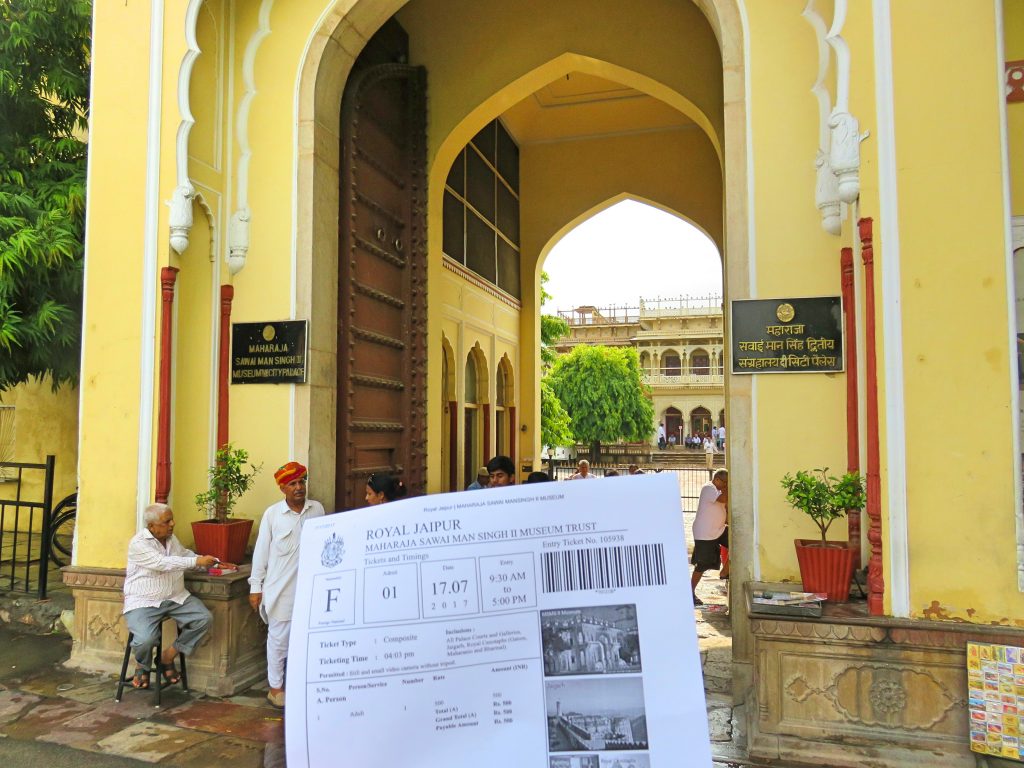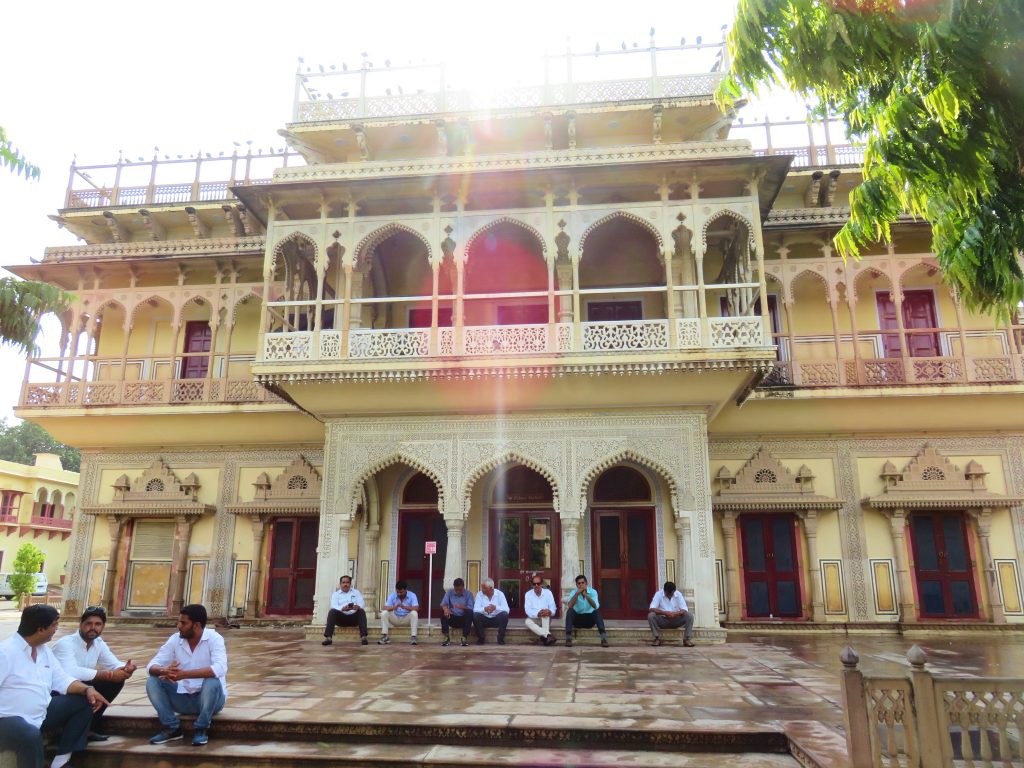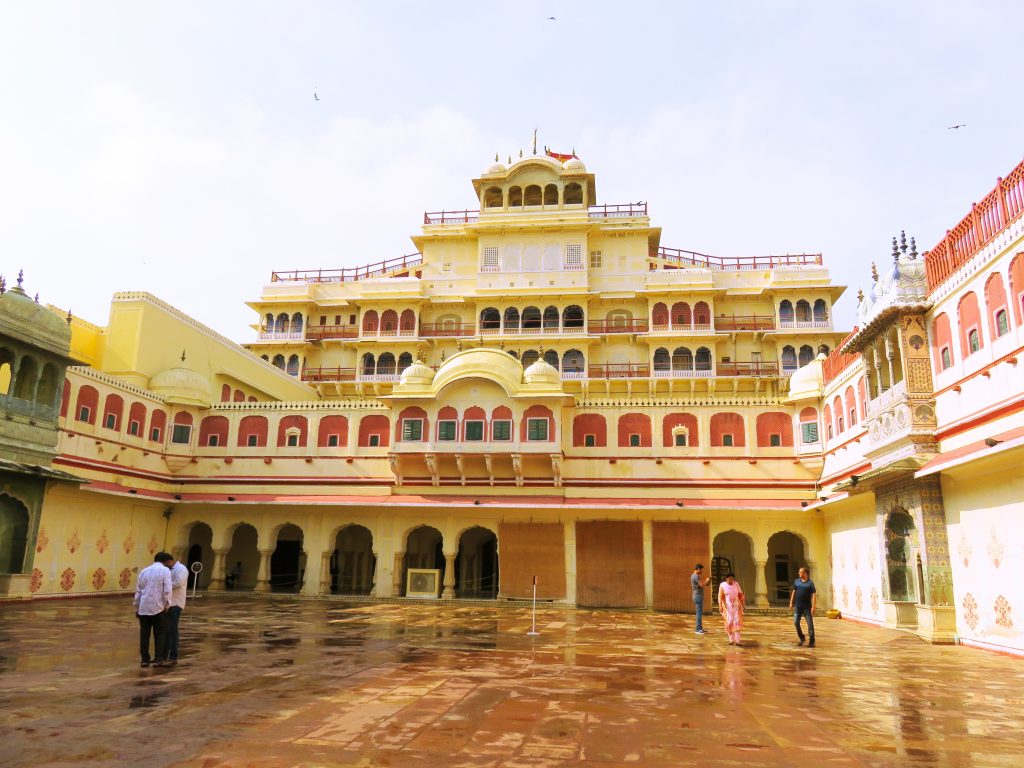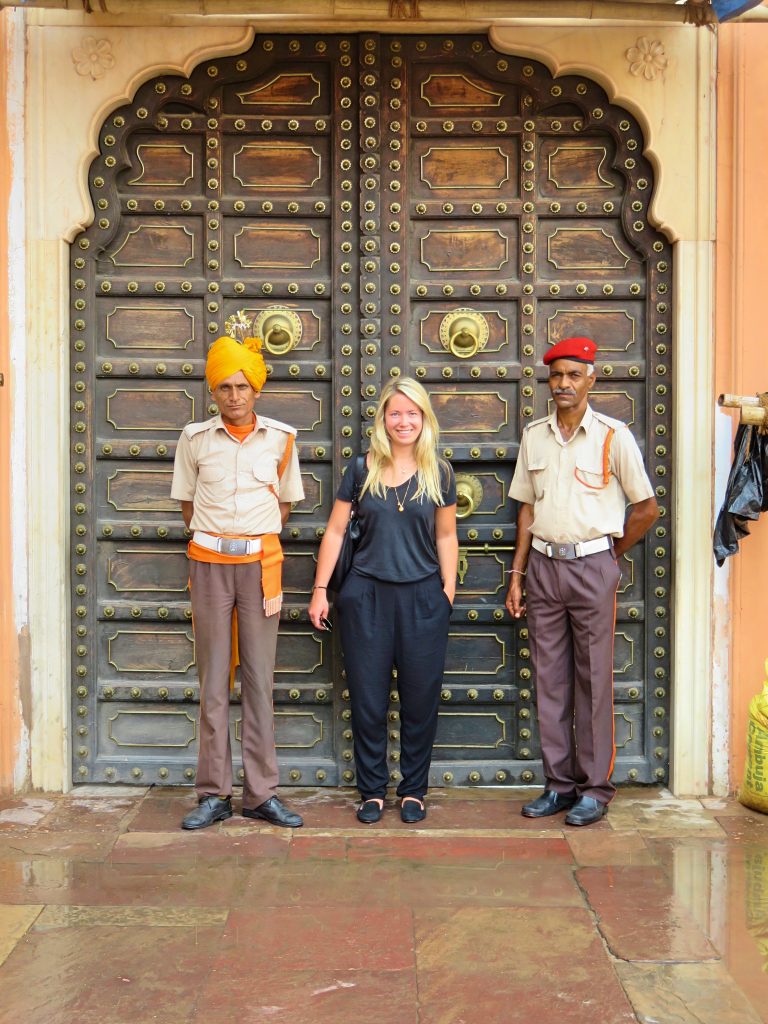 Hawa Mahal, also known as the Palace of Breeze, is 5 floors high and built of red and pink sandstone. I don´t know if it´s possible to enter there but there is no door on the front and this building is best known for the facade. This building is located right next to the city center of Jaipur and is hard to miss when you drive.
6. Amber Fort
Amber Fort is located on a hill in Jaipur. To get to the entrance you can either drive the whole road up or ride an elephant. Riding elephant costs 1500 rupies (about 20 Euro), which Indians think is very expensive, that´s what our driver told us) and the entrance to Amber fort itself costs 500 rupies (about 6 Euro).
This fort is really worth a visit and a must when you are here! Magnificent views and very beautifully decorated. This is one of India's most majestic fort and I understand why. I recommend coming here already in the morning. We were among the first tourists here and it was not least when we were done an hour later, when there were busloads with tourists I understood that we were early. We were all alone on the fort at the beginning and could photograph and enjoy the view how much we wanted without beeing disturbed!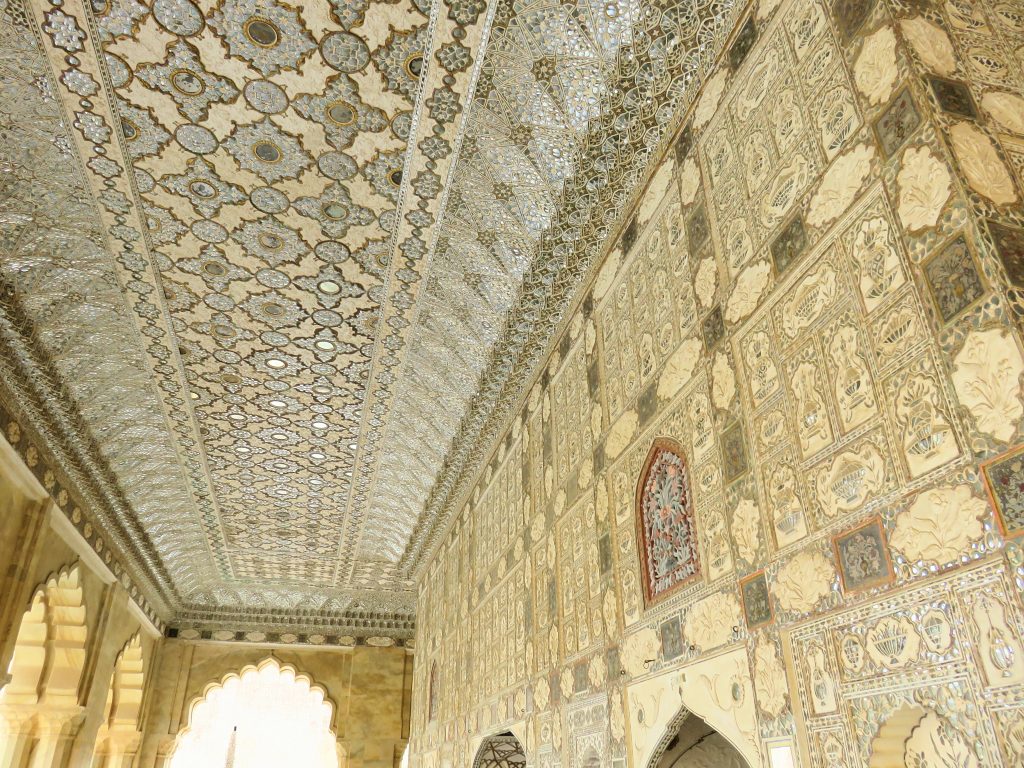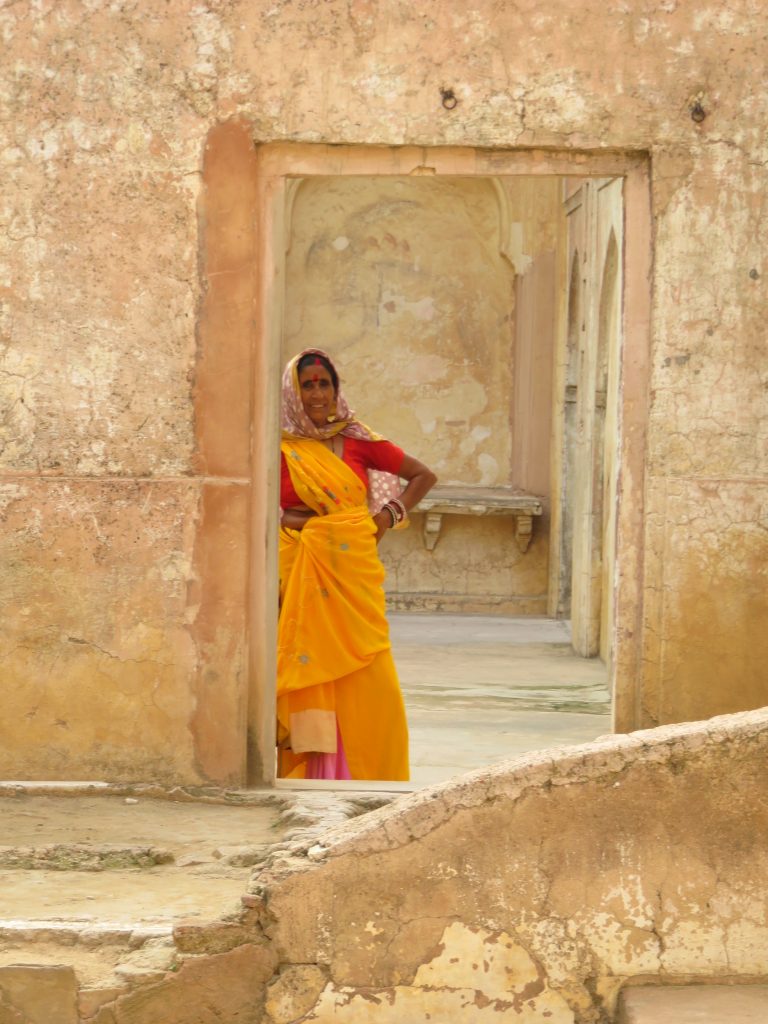 When in Delhi:
The capital of India is Delhi and can be done either at the beginning of your trip or at the end, as we did. Delhi is a city you must see as it´s interesting to see both "slum" areas and golf courses in the middle of the same town. Here you stop when a cow walks in front of you, due to that they are holy, but you don´t stop for people crossing the roads. It´s hard to describe in words how incredibly awesome, fascinating and different the city of Delhi is. A picture says more than 1000 words and in this case it's true! There is a lot to see and do in Delhi, but if you have limited time, these places is the things I recommend to spend time on. Start with:
7. Bahai Lotus Temple
The Bahai Lotus temple is made of white marble and shaped like a lotus flower. It's amazingly beautiful to look at! Unfortunately, it was not as exciting inside the temple. Free admission but long procedure to get in, which is not worth it. The Lotus flower is best seen and admired from the outside, however, I would say that it is a must to see in Delhi.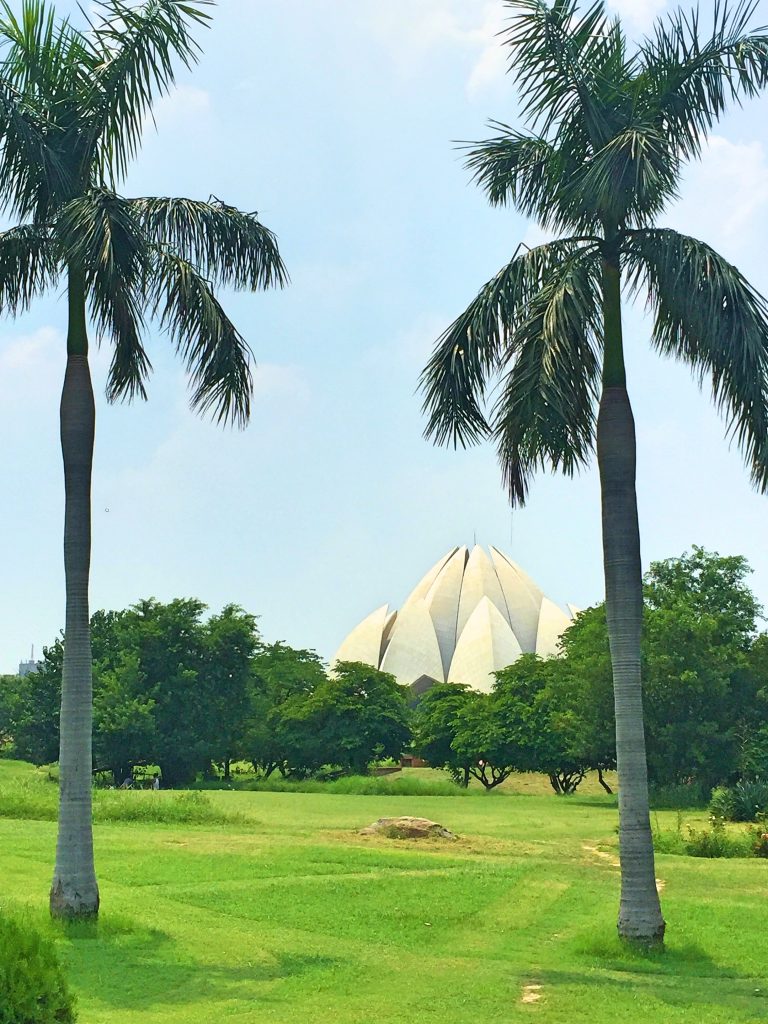 8. India Gate
India gate is a triumphal arch located in New Delhi. It reminds a lot of the triumphal arch in Paris but this is a smaller version. Here is a lot of history behind and worth a visit. Worth noticing is that at this place everyone wanted to take pictures with me and my friend and sell a lot of souvenirs to us. It was not a pleasant experience and they didn´t listen to us when we said no thanks and walked away. Most of the indian people didn´t gave up on trying to take a picture with us so we felt very uncomfortable and left straight away.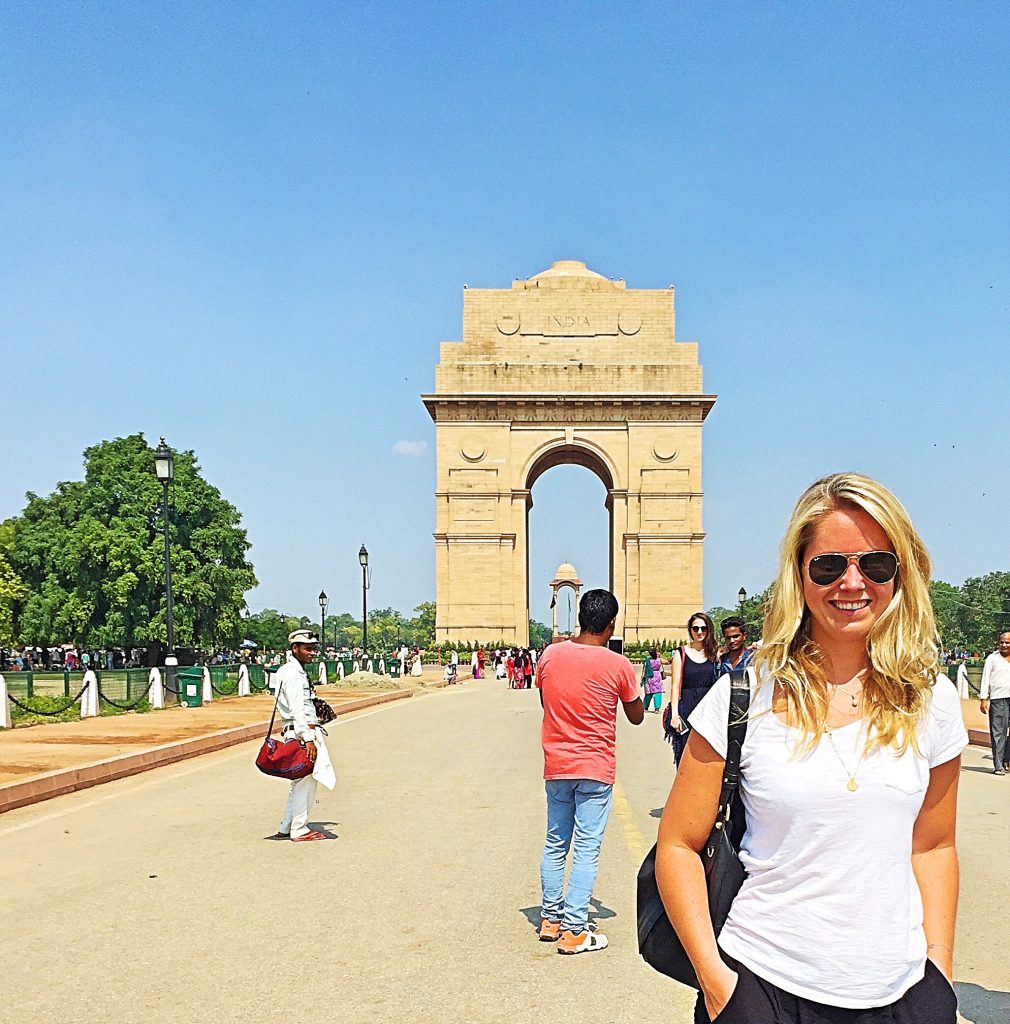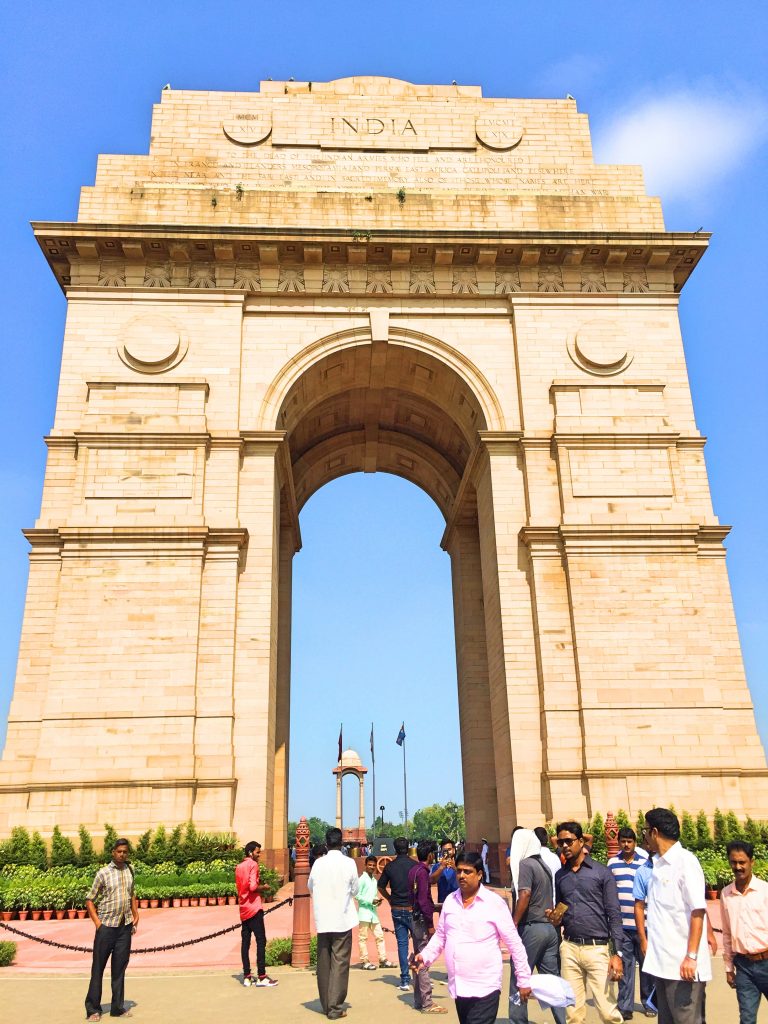 9. Mahatma Gandhi grave
In New Delhi you have to visit Gandhi's grave as well as the museum, it is really worth a visit. It´s free to enter and you can follow Gandhi's last footsteps to the place where he got shot. Outside the park and around the building itself is also exhibitions and statues at Gandhi.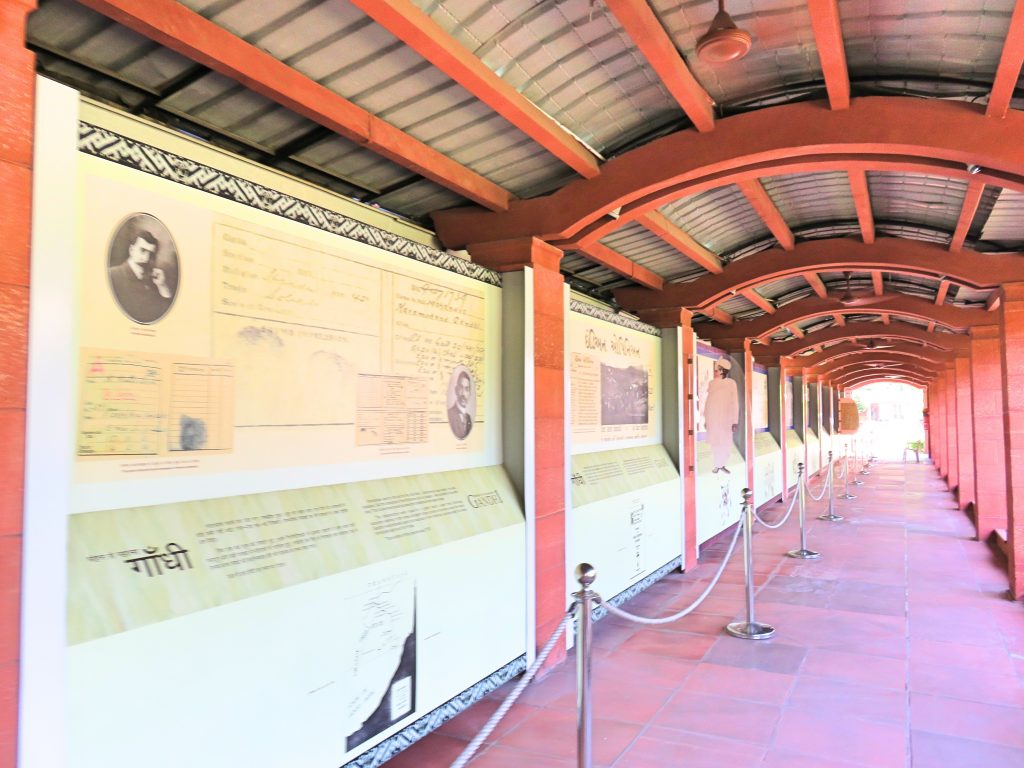 10. The Red Fort (Lal Qila)
The Red Fort is located in Old Delhi and is one of the biggest sights here. We arrived quite late to this fort but we had already visited a lot of temples, palaces and other forts earlier during our trip so we didn´t feel that we needed to see another fort. I still think it´s worth to stop by to atleast have a look at it. Would you like to go in here, I would recommend starting the day with the Red Fort early in the morning. I definitely think it might be worth it!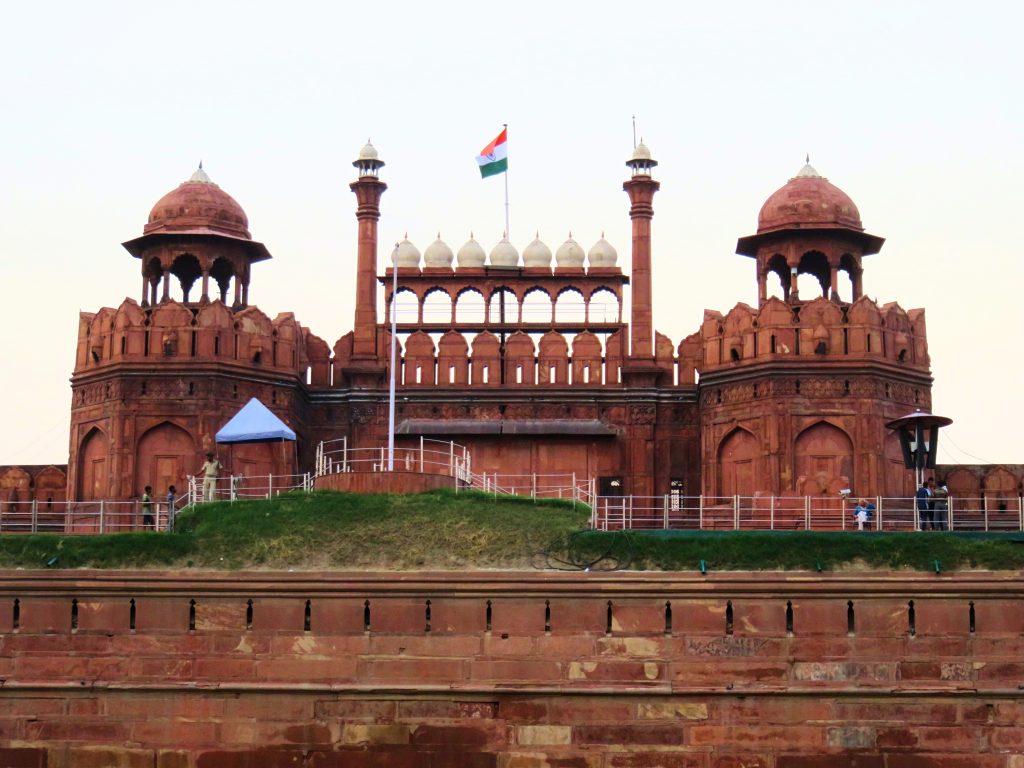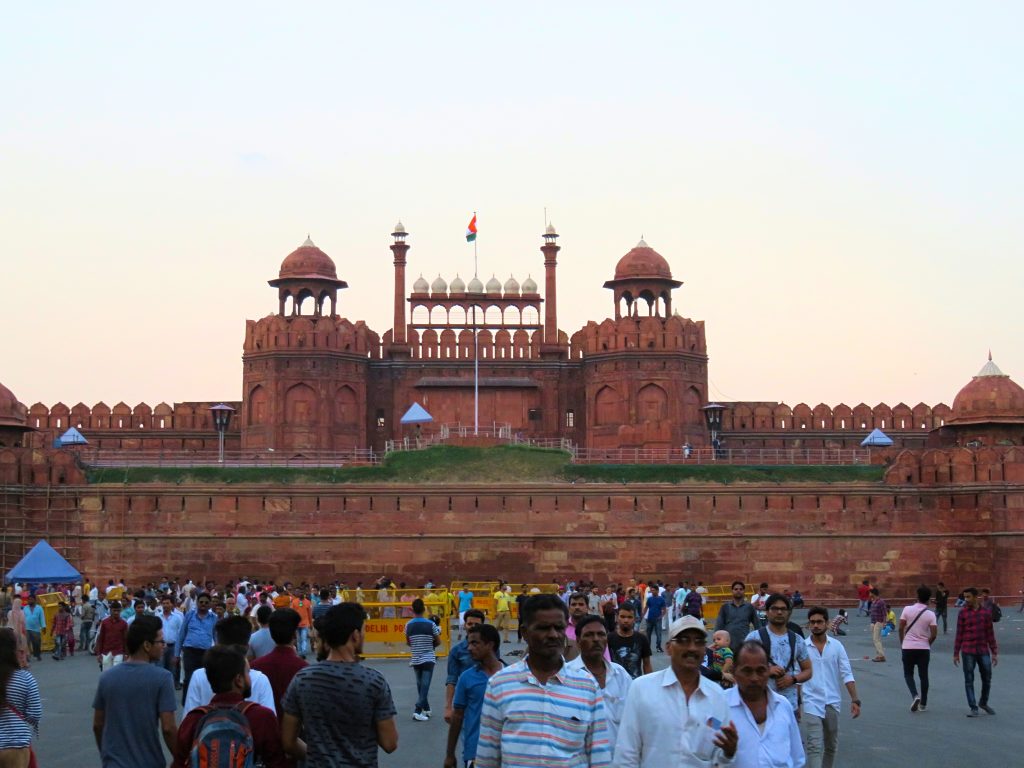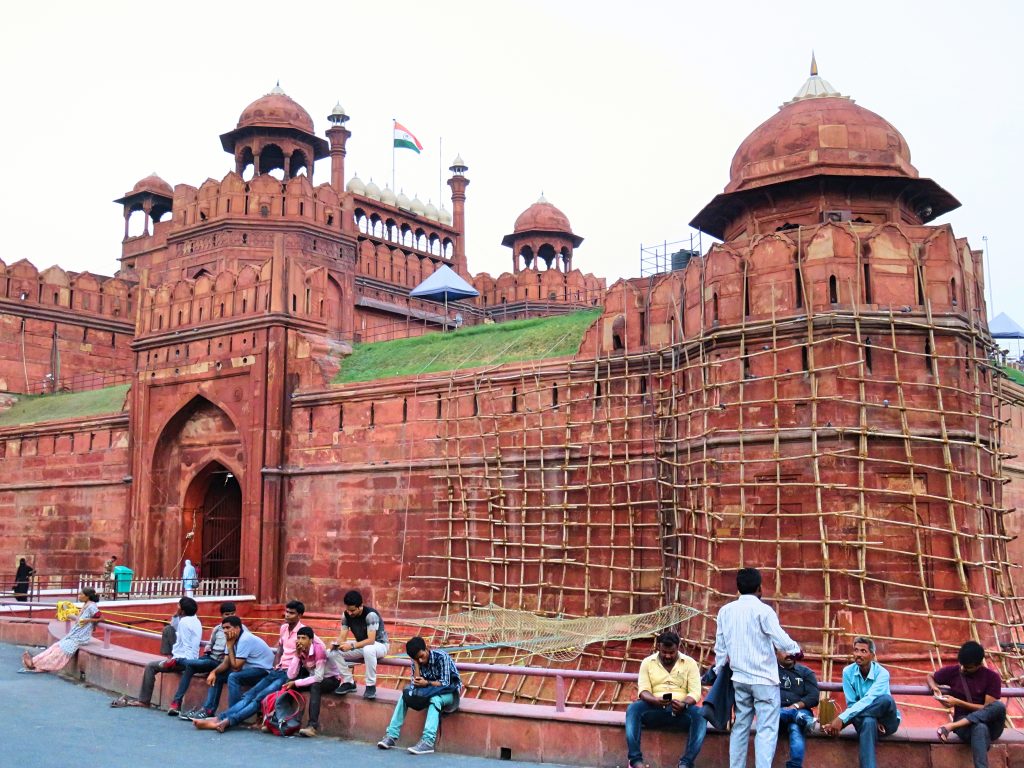 The street opposite the Red fort is Chandni Chowk, a big and hysterical shopping street I have never seen before. Here it was what you can call it chaos, chaos, CHAOS everywhere. Hysterical is just the first name. It's was getting dark when we were here so we decided to not go further into the shopping street because of the security risk, but if you come here during daytime I think it can be very fascinating to stroll around here in the middle of the chaos 🙂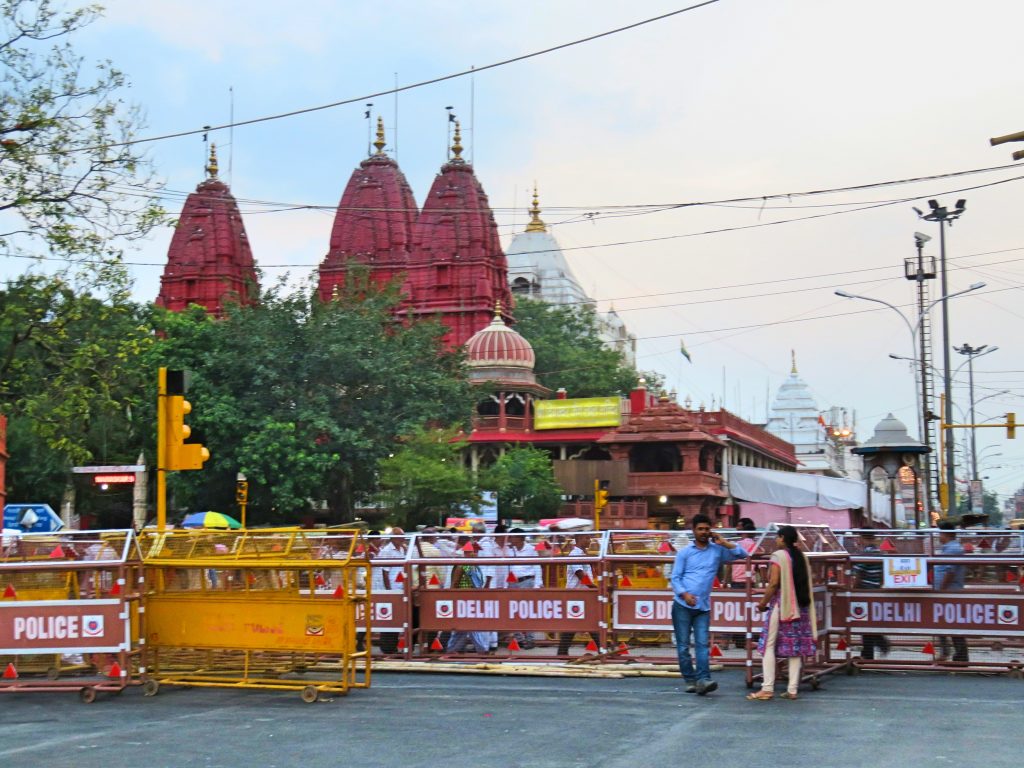 My days in India taught me a lot and I'm incredibly happy that I made this trip! However, there are some tips on things I want to share with you, that can be good to think about when you are going to India.
This is my Travel Tips to India:
Don't forget to apply for Visa beforehand. Nowadays you can do it online, it´s called e-visa. When you arrive to the airport you have your own line through immigration.
Bring your own toilet paper / paper towels. I promise you will use it!
Bring desinfection fluid to use for your hands
Don't drink tab water, better to buy water bottles and make sure they are sealed!
Don't travel alone, neither as a girl or as a guy. Definitely not as a girl because India is not such a country that is fun to travel to alone. I have traveled many times by myself and India is a country I'm really glad that I had company with me.
Hire a private driver, preferably before you land in India. We hired a private driver who took us around wherever we wanted and was with us all the time for 15,000 rupies in total for 2 people for 4 days. (About 200 Euro in total) + tip. It worked very well, however, there was a little lack of communication between us, so it´s better to say things you want to see and do one more time, just to be clear with each other rather than be unhappy later.
Don't think Indian people will be in a picture with you for no reason. They want money so just give them 10 rupies and they will be super happy!
Many, MANY indian people wants to take a selfie with you. It doesn't matter if you say no thanks, they will continue to ask you until you walk far enough away from them. Don't get stuck by saying yes to one, then you will have a long queue with indians who wants a selfie with you!
Have you been to India, what are your experiences and what did you think of this country?
Happy Travels!
//Charlotte