My Travel Tips for Bangkok, Thailand
I try to go to Bangkok as often as I can, preferably once a year and it doesn't have to be for a week but 3-4 days is enough for me. The feeling of being in Bangkok is special and hard to describe but it is absolutely wonderful and gets me in a good mood! It is a city that is fascinating and that I love, even though it doesn't have a beach, it is wonderful to hang out in Bangkok! 🙂
That's why I want to share with you my private tips for Bangkok, what I usually see and do, where I eat lunch and dinner, and places I go for shopping. This list is especially for those who are spending anything from a day to a week in Bangkok and don't know what to do in this city.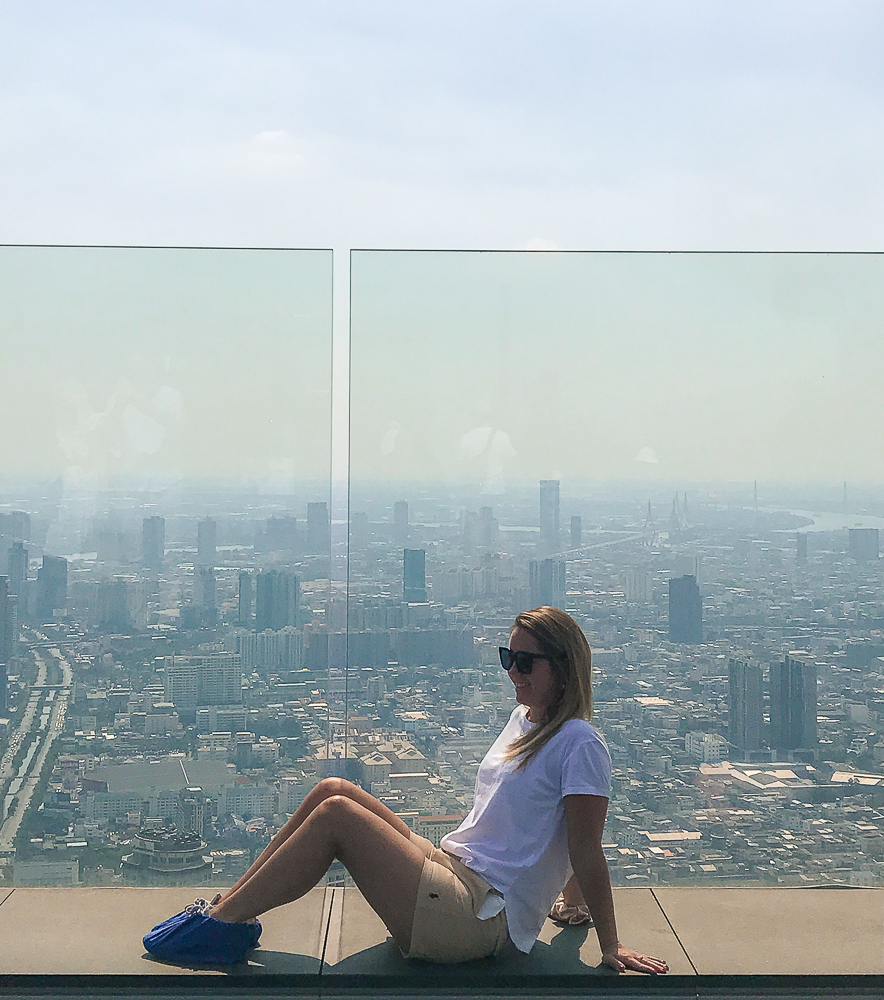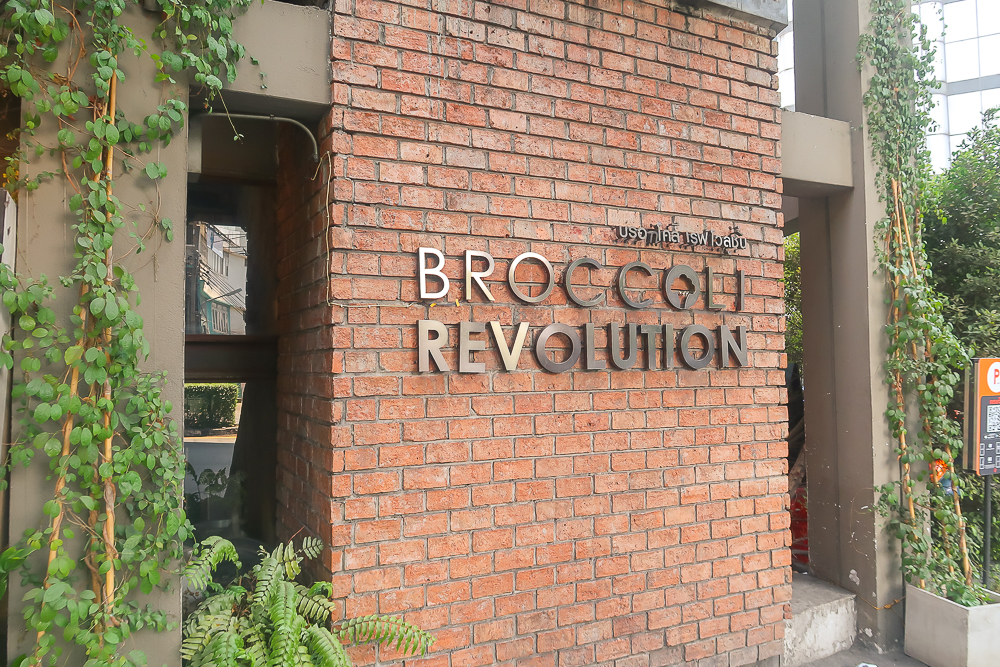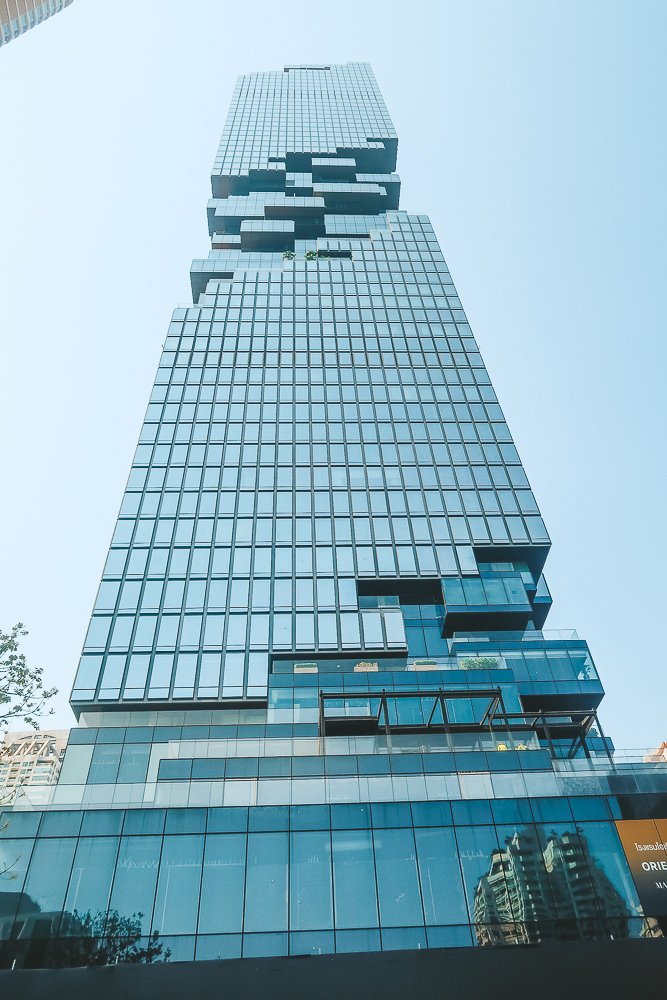 My Travel Tips for Bangkok
Think of this!
To start with, you have to go by Tuk Tuk taxi while in Bangkok. Yes they are small but it is a fun experience and something I recommend everyone to do!
Cash is king – always have cash on you but don't have all the money in your pocket or in one place in your wallet. Divide the money a bit here and there in case you would get rid of your wallet or handbag.
Bangkok is safe and secure but just like everywhere else in the world there are pocket thieves so pay attention to your valuables!
ATMs are available almost everywhere if you need to withdraw more money in Bangkok. Keep in mind that there may be a charge from your bank when you withdraw money abroad.
Bargain in all (night) markets you go to if you want to buy something, as well as inside MBK shopping mall and Platinum fashion mall. The other big, nicer shopping malls with exclusive brands are not bargained for. Imagine it's like NK.
I usually stay on Sukhumvit street, it is most centrally located in Bangkok and is a good starting point and close to most attractions. In this blog post I have written about affordable hotels in Bangkok.
For me, it cost 400 Thai bath to go to and from the airport one way, which is about 10 Euro.
If you are going to visit a temple or the lying Buddha, you need to cover your shoulders and knees.
Taxi is cheap in Bangkok but traffic can be chaos. BTS Skytrain is both cheap and fast to take anywhere. Both the subway and the skytrain in Bangkok goes fast and are smooth!
You have to take a massage or two! Massage in Bangkok is cheap but very good! Likewise, manicures and pedicures are good here.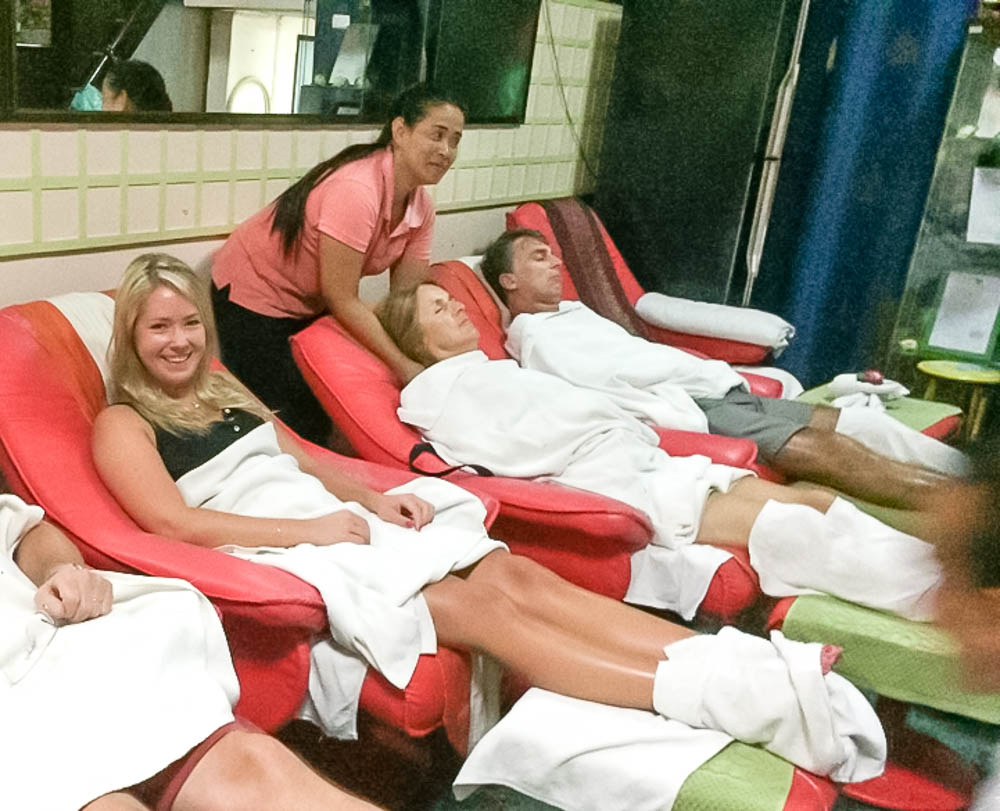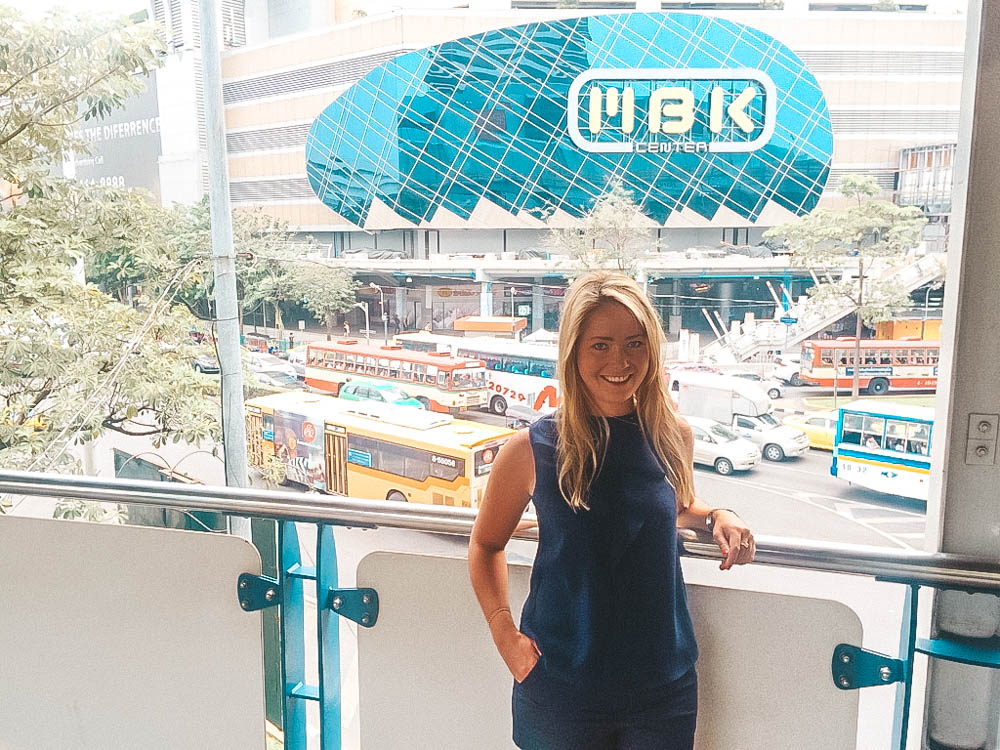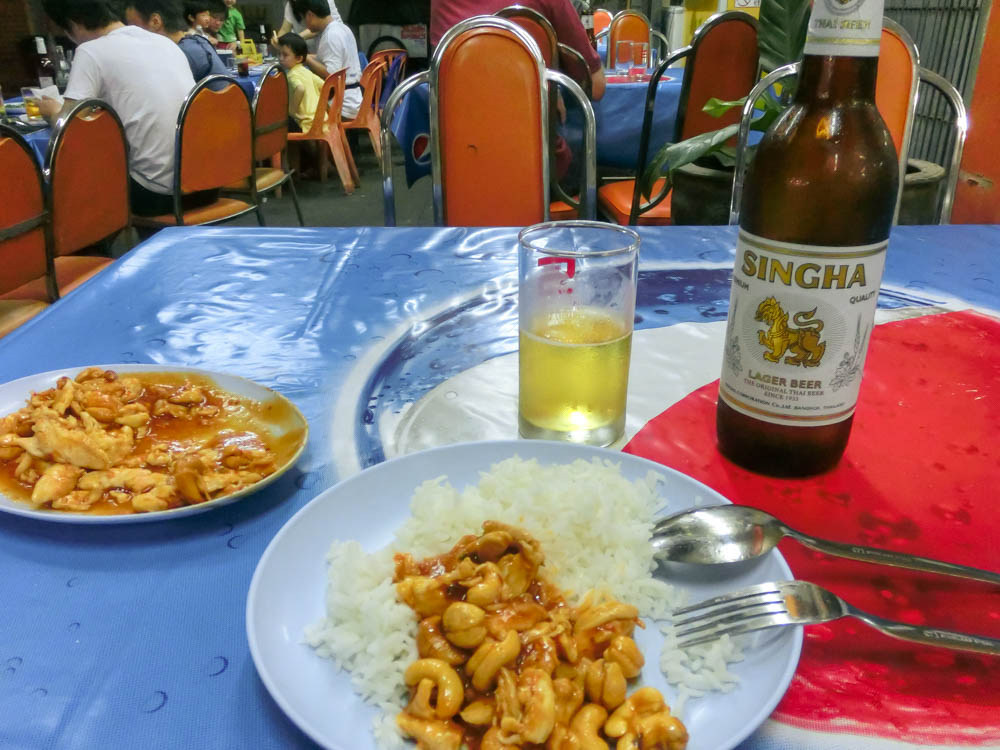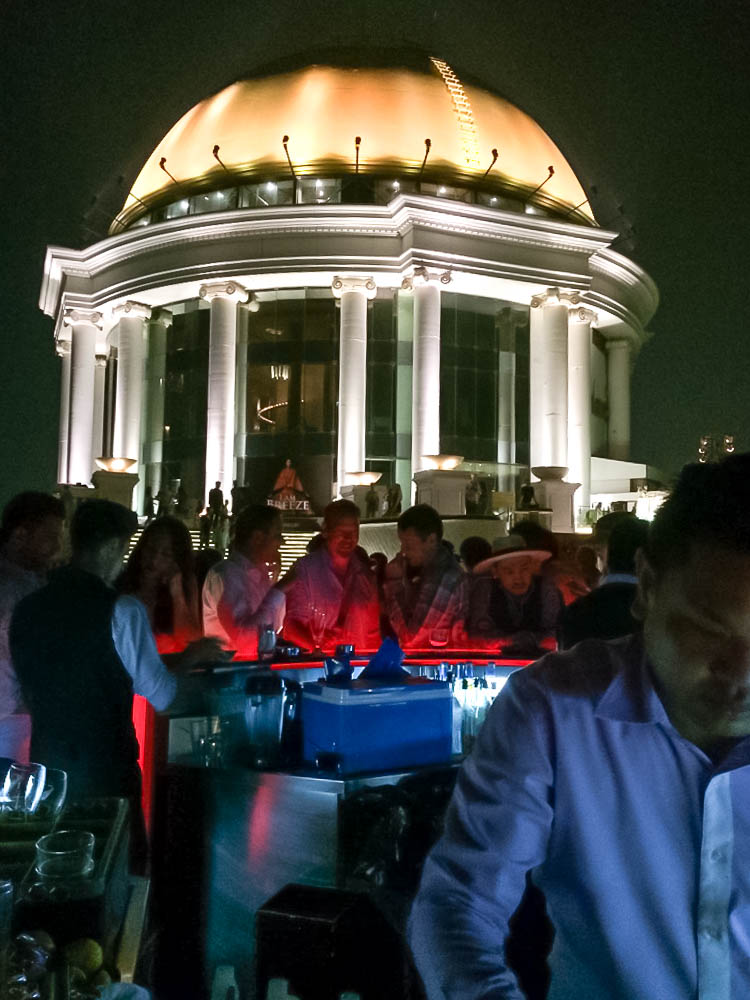 To Do in Bangkok:
Most recently when I was in Bangkok in January 2020 I wrote down a list of things I wanted to see, do, eat and shop at. Now I'm sharing this list with you so it's just to copy paste my list! 😉
Asiatique Market for shopping and dining by the water.
Terminal 21 shopping mall for shopping.
MBK shopping mall for shopping and lunch in their foodcourt.
Silom Village to stroll around and have lunch.
Patpong night market (get there around 20:00).
Mahanakhon Glass Building – Bangkok's latest and highest glass building where you can walk out on a glass floor. (You can read all about how to get there, what it costs, what it looks like, etc. in this blog post). Take the BTS Skytrain to Chong Nonsi station – the dark green line.
Mahanakhon Skybar – the glass building also has a rooftop bar at the top of the glass faucet which is a perfect place for drinks in the evening or afternoon sun!
SUDA – street restaurant which is my favorite place in Bangkok for dinner! A must to go here! 🙂
Icon Shopping mall – new shopping mall in Bangkok.
Centara World – shopping mall + Red Sky rooftop bar is a must!
Lebua Skybar at State Tower – Bangkok's most famous rooftop bar! (My favorite rooftop bar in the whole world).
Sirocco is the name of the restaurant which is adjacent to the Lebua skybar and is really nice and fancy to have dinner at!
Soi 38 – Dinner Place. Here are plenty of street restaurants to choose from. (Not fancy as Sirocco).
Emporium Emquartier – shopping mall.
Central World – area to shop and stroll around in.
Victory Place – Night Market. (Take train from Asok all the way there).
The Vertigo Grill restaurant and Moon Rooftop bar at the Banyan Tree Hotel are my favorite restaurant and rooftop bar in one! Should you celebrate something or want a nicer dinner, you should definitely go here! I love this place!
Platinum Fashion mall- very very cheap shopping! Go to the Chit Lom station.
Chatuchak Weekend Market – market only on Saturdays and Sundays between 9am – 6pm.
The lying Buddha in Wat Pho.
Octave Rooftop Lounge and Bar.
Have dinner at Little Italy (Close to Terminal 21 shopping mall).
Take a boat to Wat Arun / Dawn Temple.
Siam Square – shopping mall.
Take a clone boat from Chit Lom pier and pass Nana, Asok and get off at Lo Klongtun.
Have breakfast / lunch at:

Brekkie
Broccoli revolution
Tiney cup

Train Market Ratchada – cool evening market.
Chong Nonsi Bridge – Located at Chong Nonsi BTS station, near the Mahanakhon building.
Pratunam market – open between 10:00 – 22:00 every day.
Well, this is my list of things to discover in Bangkok when I'm there. I hope you find some tips that you can do when you visit Bangkok!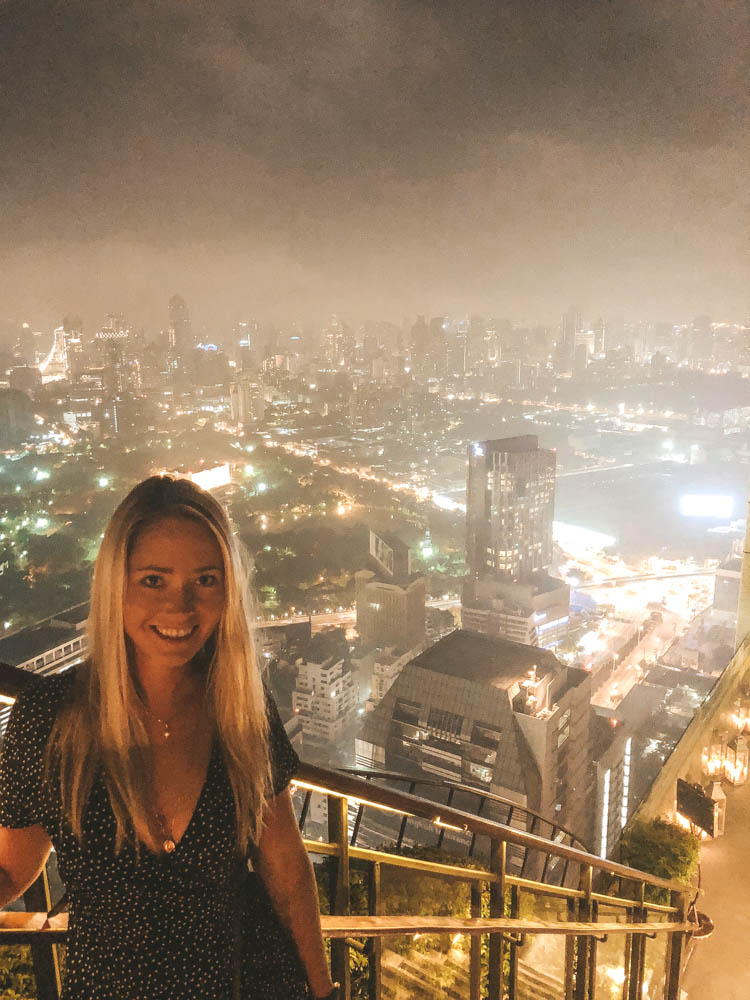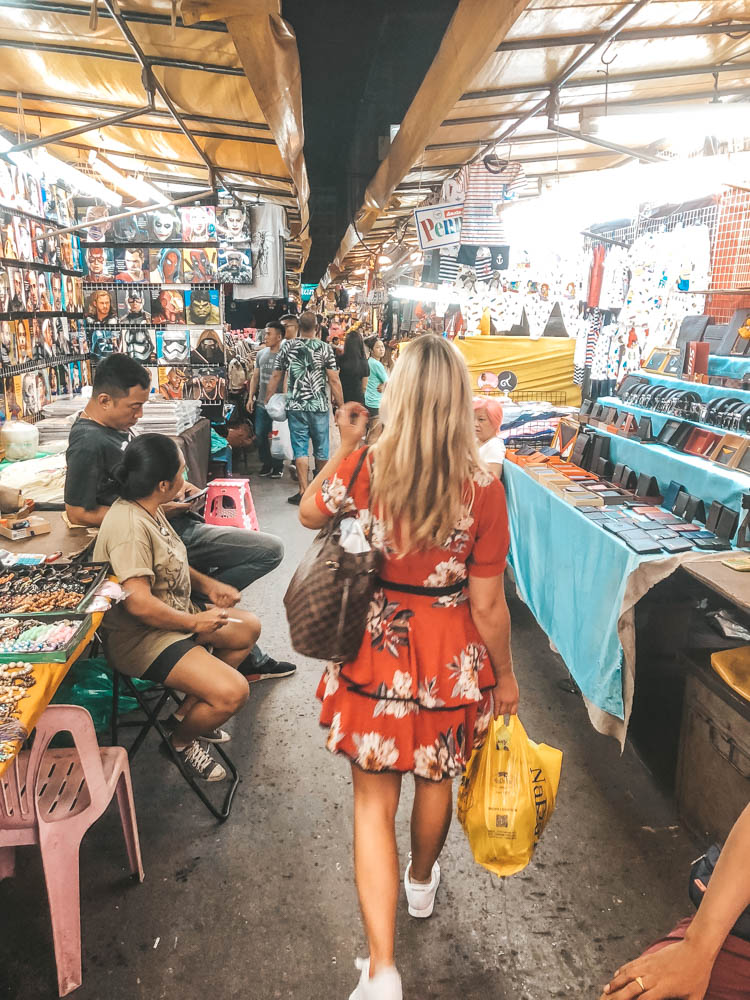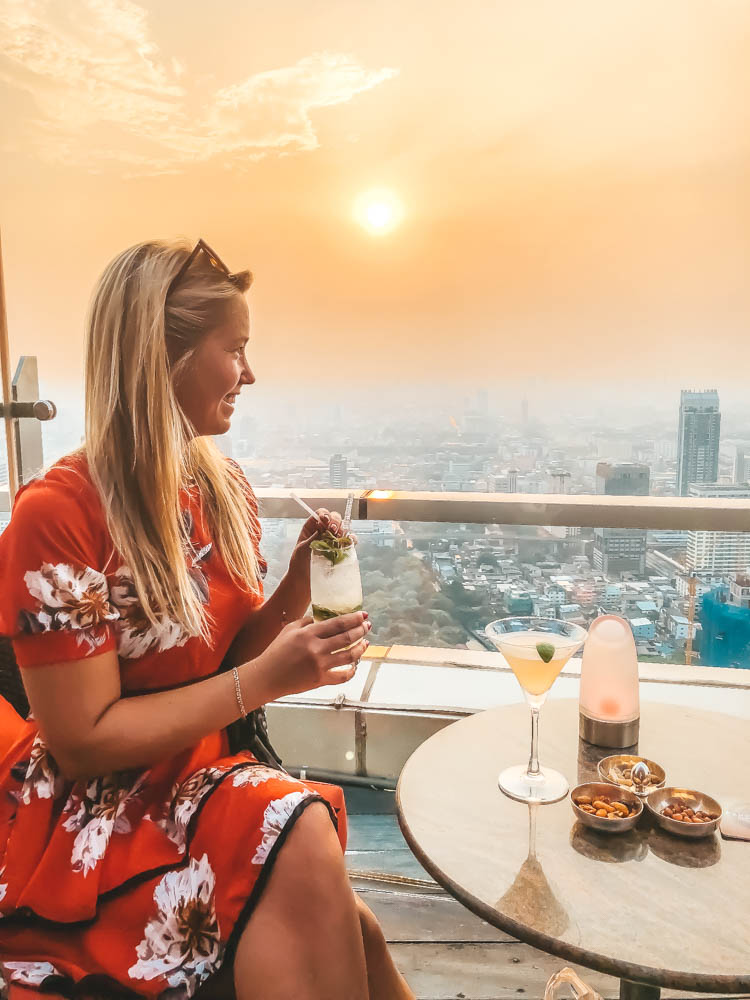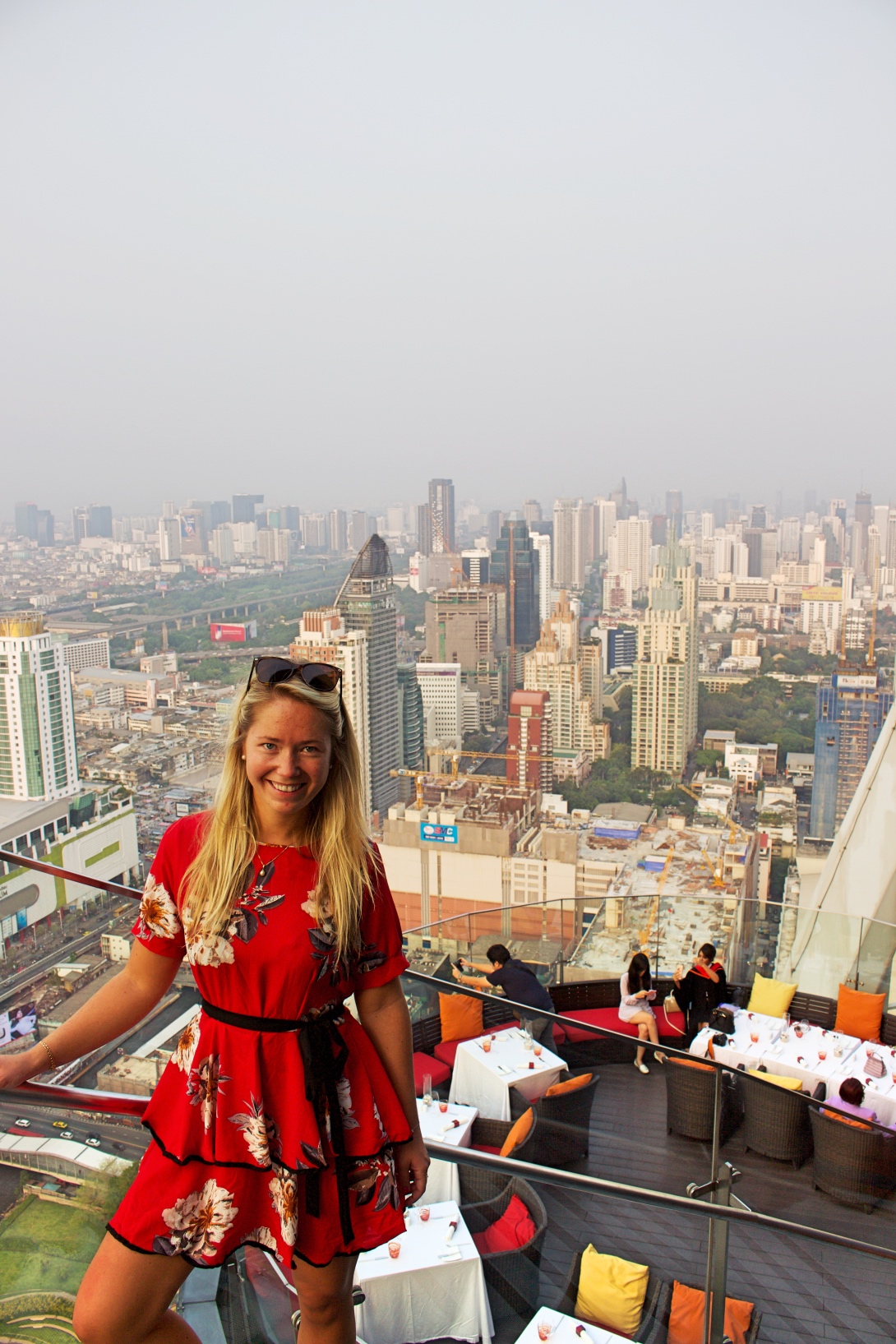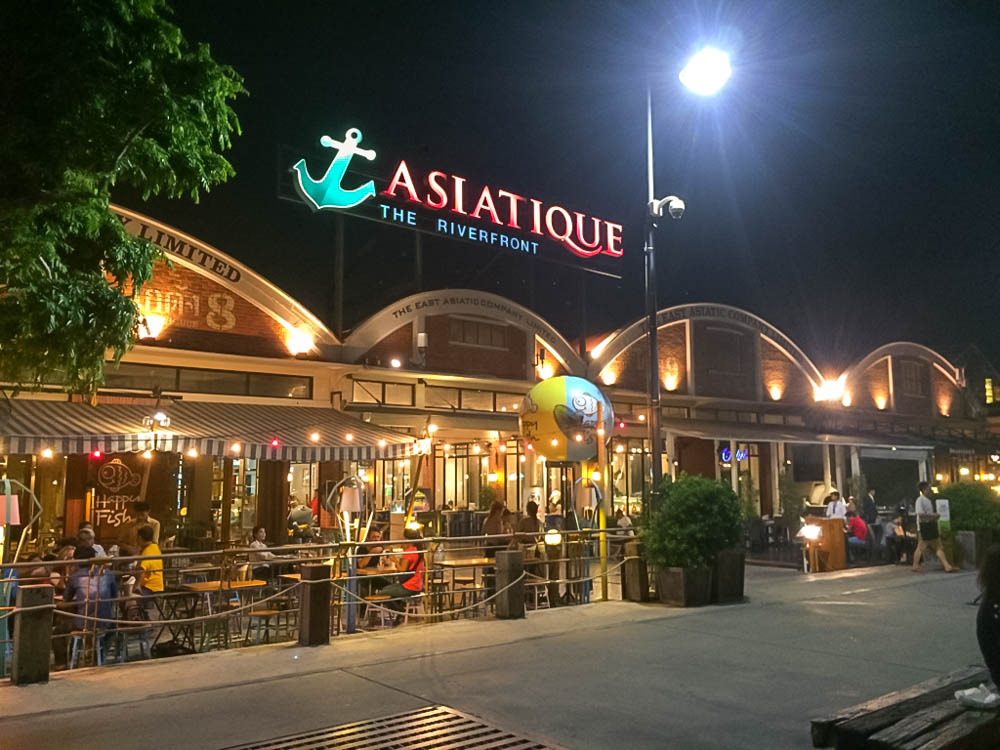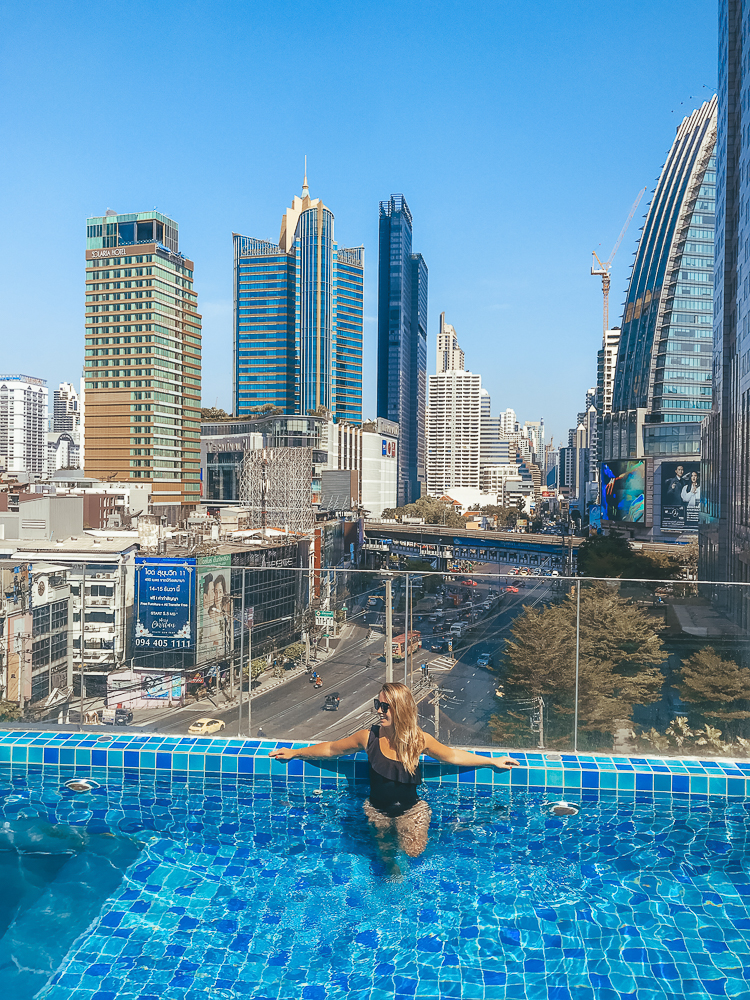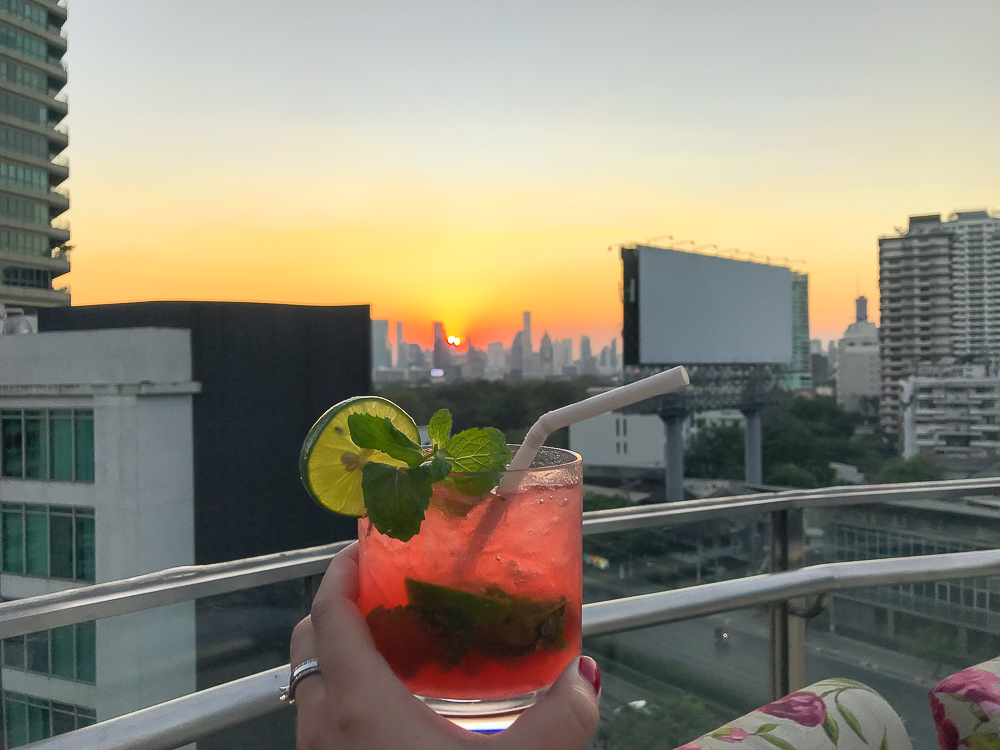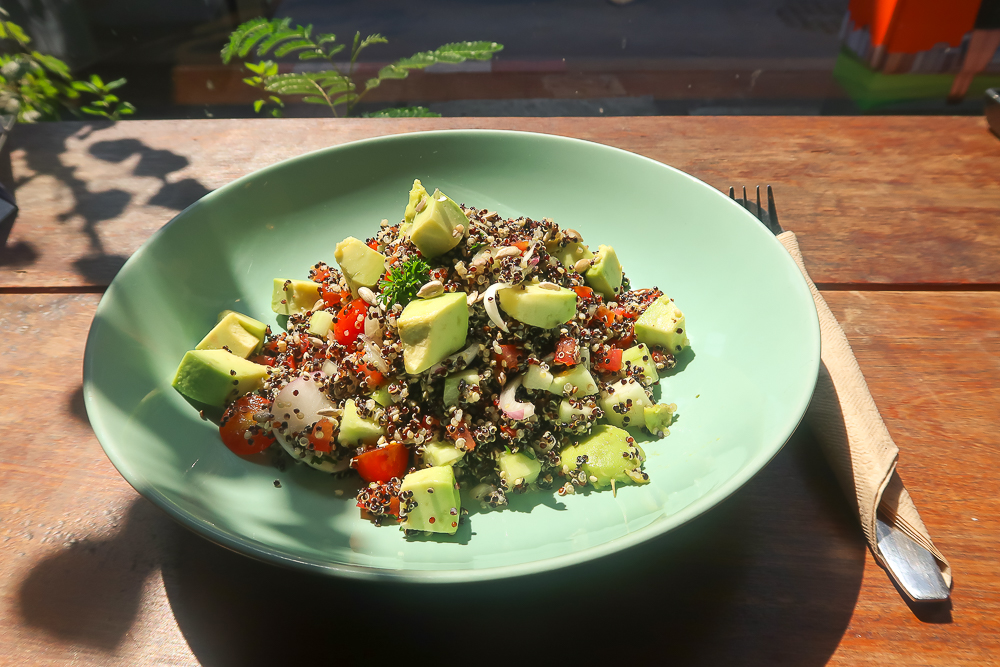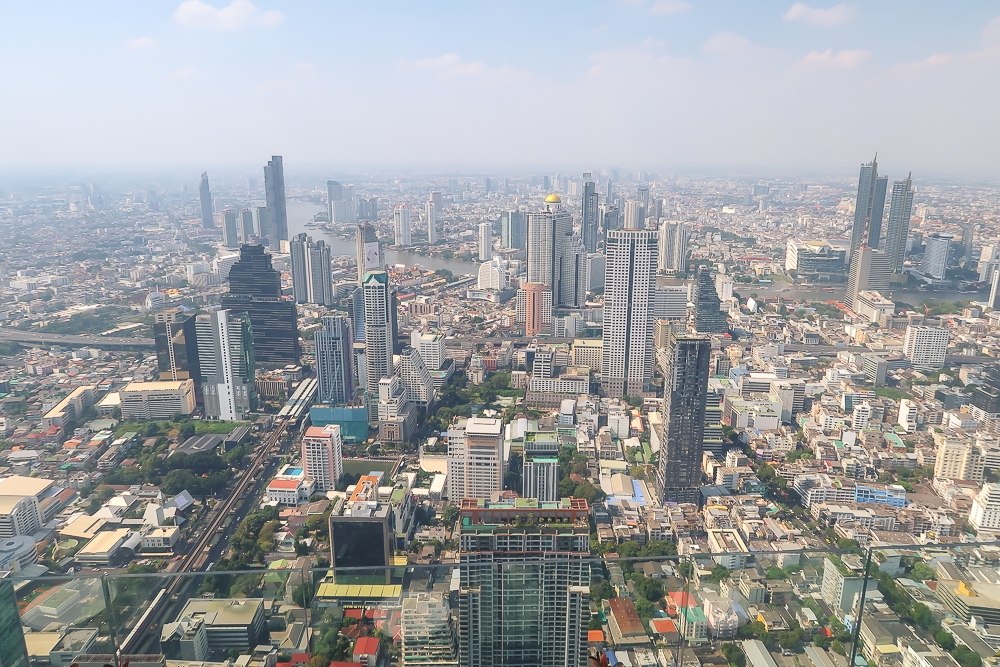 Do you want to read more about Bangkok you will find lots of blog posts here:
Would you rather watch my Youtube video from Bangkok, you can see it here:
Happy Travels!
// Charlotte