My Flight With Thai Airways From Singapore To Bangkok
Thank you Singapore for 6 wonderful days! Now it´s time for me to fly with Thai Airways to my next stop –> Bangkok, Thailand! Finally I'm gonna meet up with my travelpartner in crime 🙂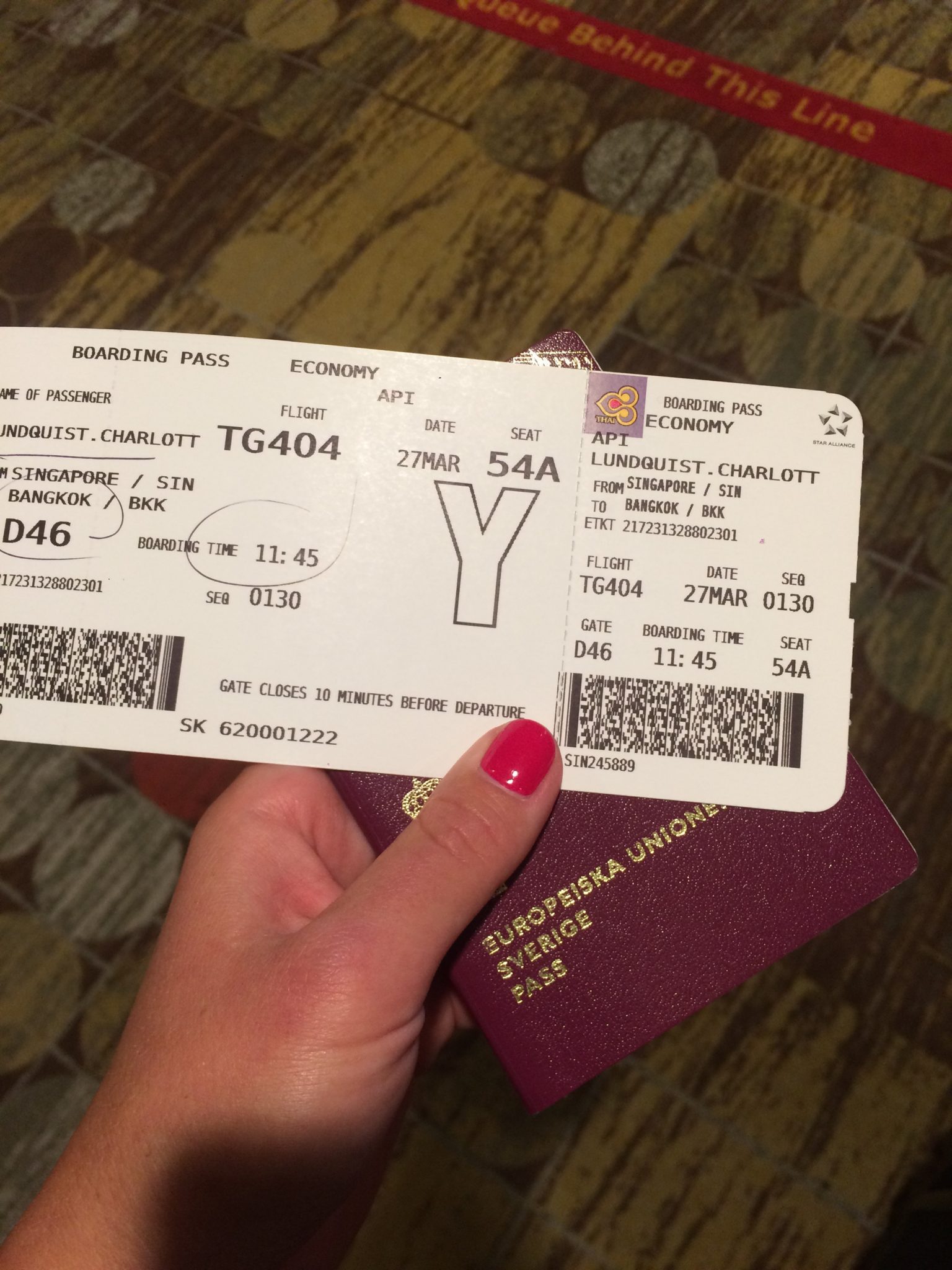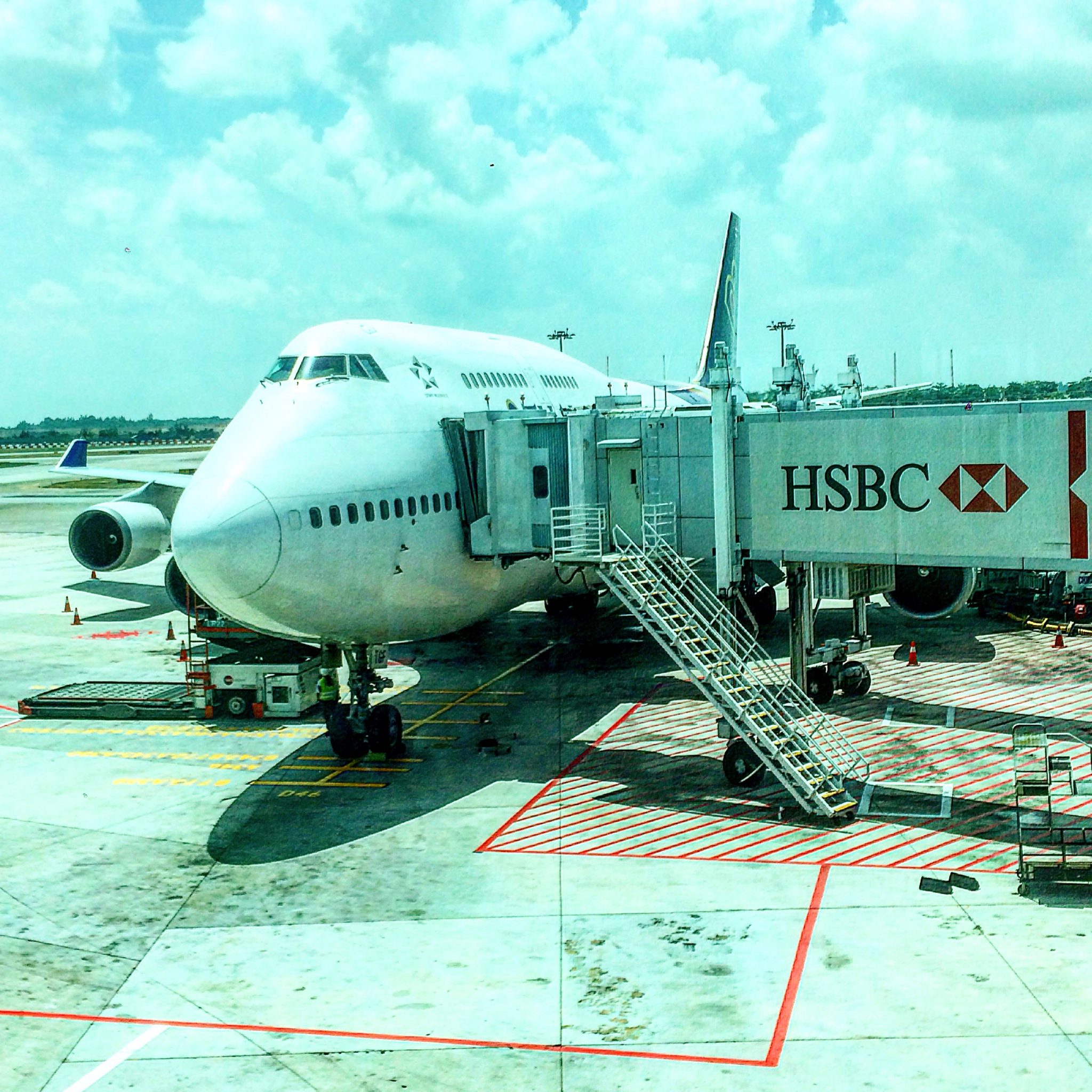 I'm flying with StarAlliance Thai Airways from Singapore till Bangkok. I have my boarding card ready in my hands and our plans for Bangkok is spinning around in my head.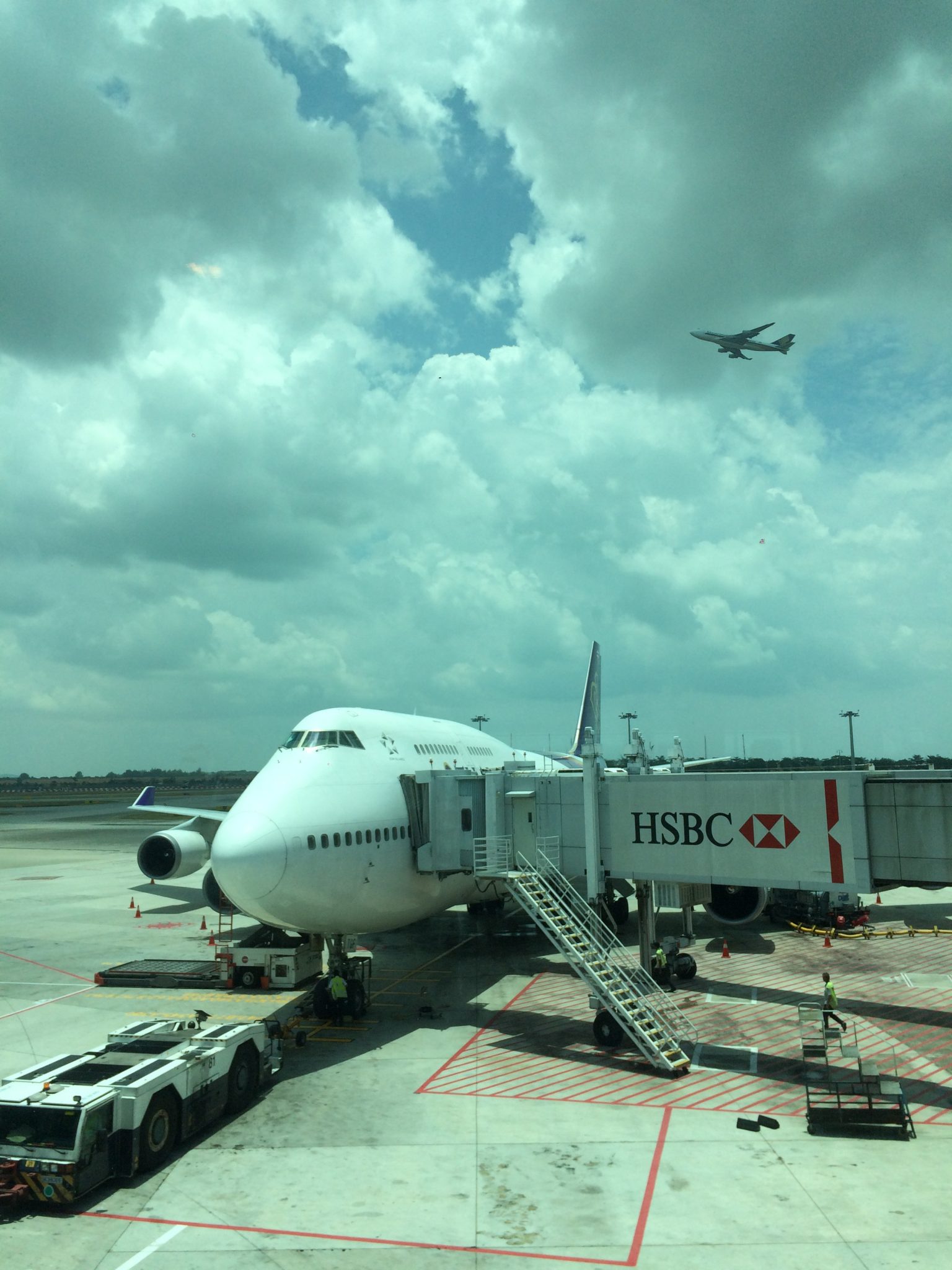 What a beauty she is! Thai Airways Jumbo, Boeing 747-400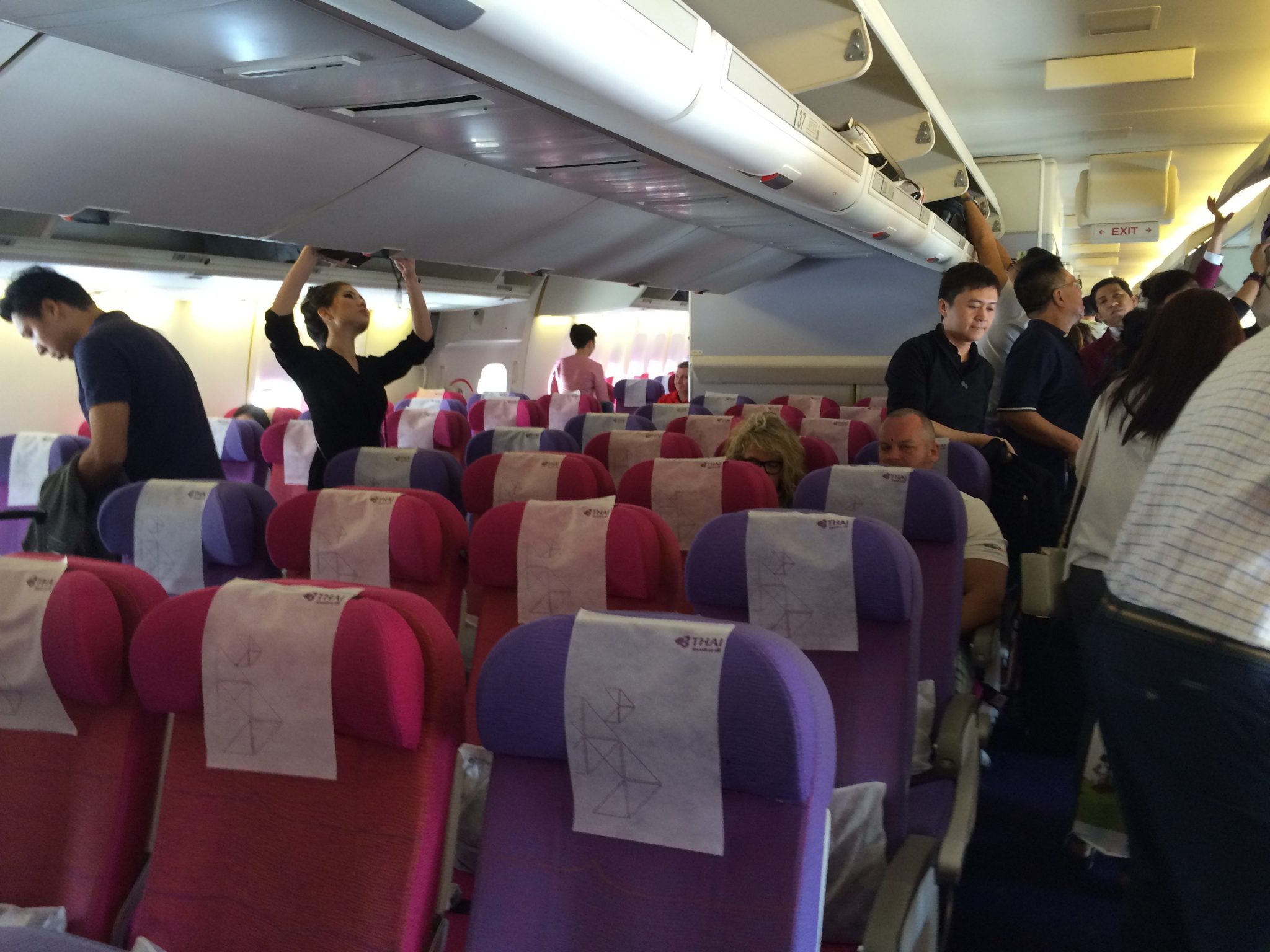 The seats are set up 3-4-3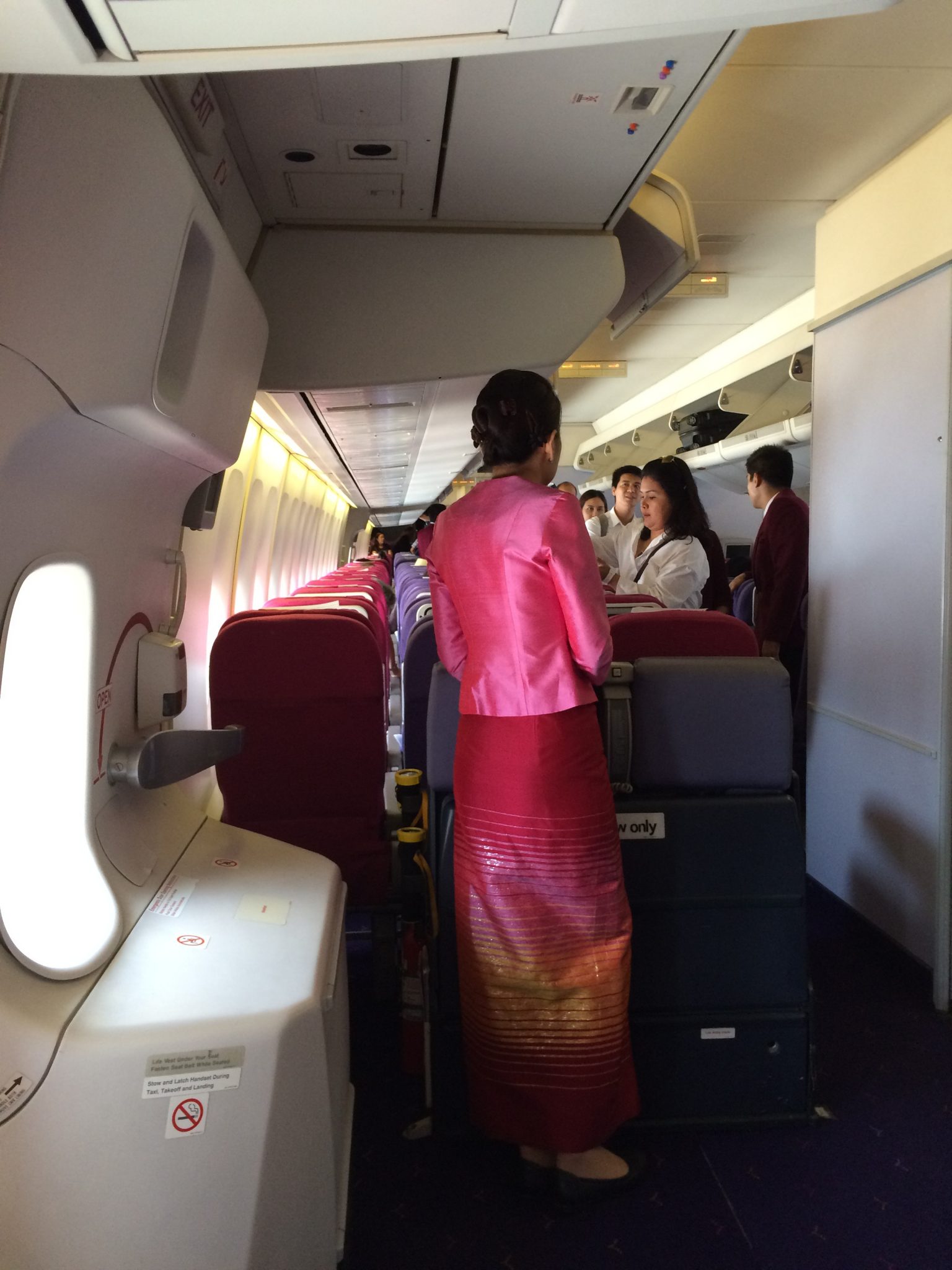 Thai Airways uniforms are very elegant!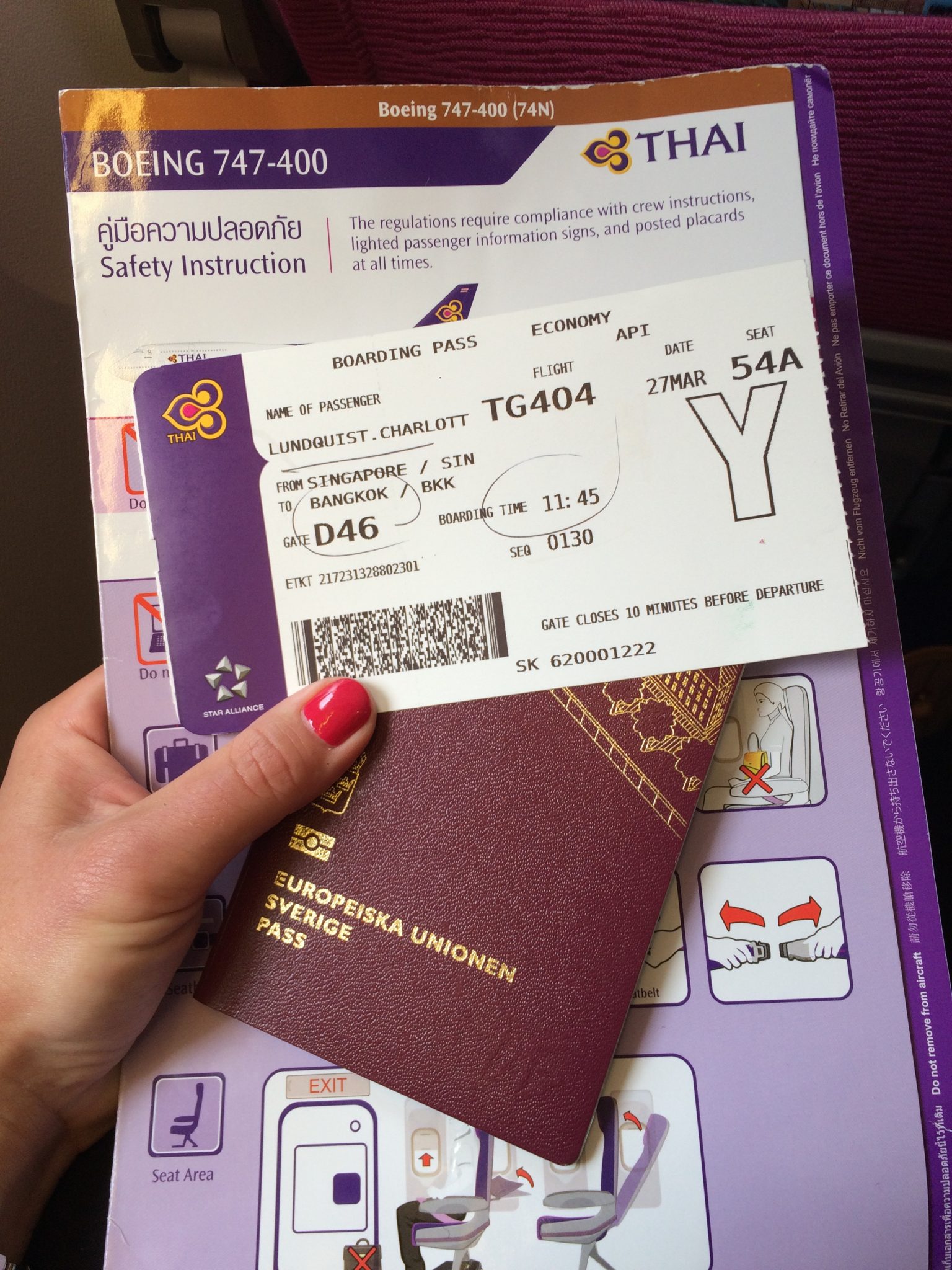 I'm waiting and waiting… nothing happens… I'm soooo bored…
I have browsed through all the travel magazines on board, I fell asleep and I have photographed everything I can onboard. What is happening? Why are we not taking off? We're already two hours delayed and now it has taken a further 2 hours. I feel the frustration start to come. Why are we not getting any information on what is going on? I should have been in Bangkok at this time now.
Finally, the captain announces that it is a technical problem with the front cargo door that will not close. They have asked for technical staff who also tried to do it manually but it´s not working. The security is number one priority!
We must simply step off the plane and be reassigned on a new plane to Bangkok instead. Well, this can happen. Thankfully, I have nothing to rush to compared to some other passengers that I can see are really upset! Technical problems happens and I'm glad the pilots are taking the security priority to ground the aircraft, rather than an accident will happen while we are flying. It's actually their job to ensure safety!
Have you also experiences a delayed flight, when and where?
Happy Travels!
// Charlotte