Being Flight Attendant is Not That Glamorous
To become a pilot or a flight attendant is many people's dream, it was also mine and still is. This is my most private post on the blog that I ever been writing and I hope to inspire others to follow their dreams!
My biggest dream, even today, is to take a pilot certificate. However, one of my dreams has already become true, namely, to work as a flight attendant. I did it for two different airlines in overall for 5 years.  I miss it every day, but my life is moving forward!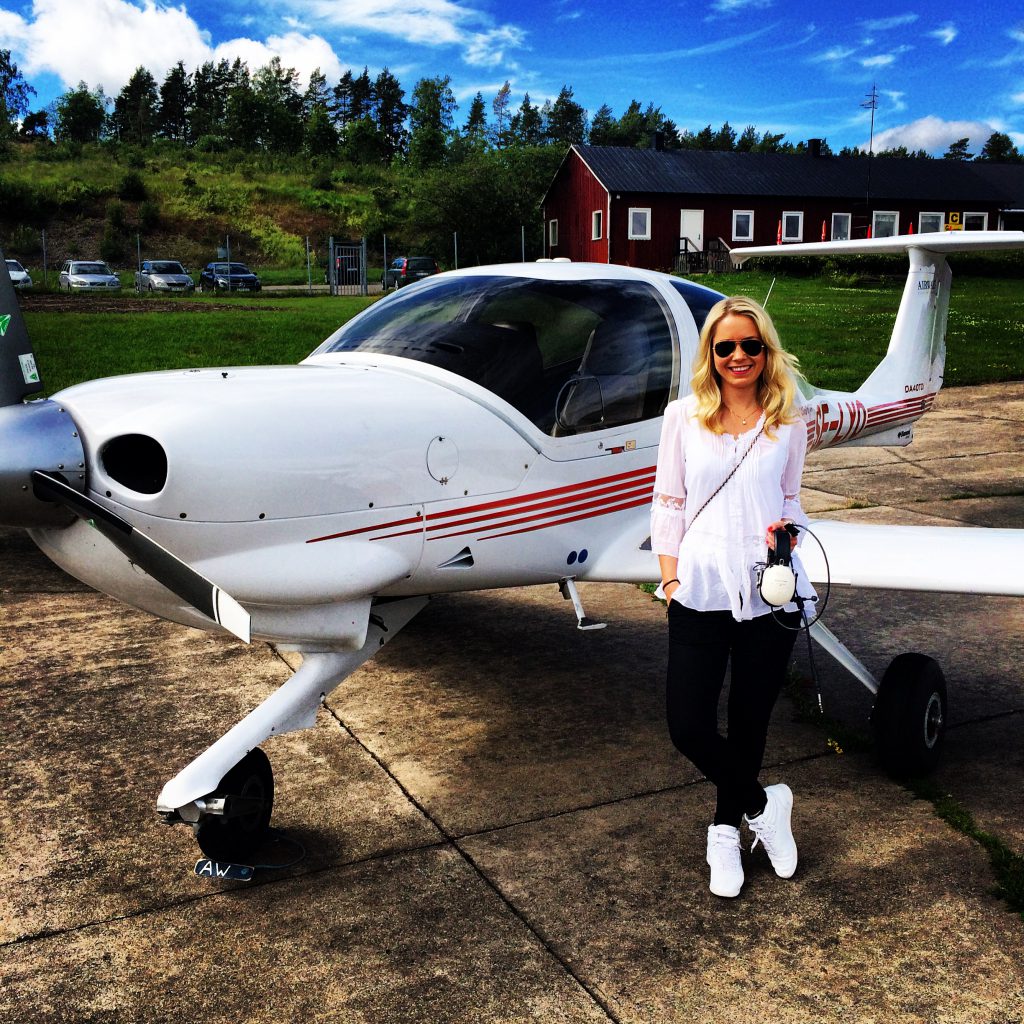 When it happened
It was May 27, 2014 that my life totally changed. I flew Qatar Airways Airbus 330 (that aircraft type flew to Stockholm at the time) and moved to a new country I never heard of before. I was 24 years and had left home when I was 20 and lived in Shanghai and traveled around the world since then. Moving to a new city, a new culture, how hard can it be? But my life was turned upside down literally.
It was the last day of March that year I went to the Sheraton Hotel in Stockholm very nervous like never before with my resume in hand and on shaky legs. That day, I passed three different tests that day and completed more additional tests the day after. 4 weeks later,. I got the email I've been waiting for with excitement.
Congratulations, you are accepted as a flight attendant to Qatar Airways!
How cool isn't this, I will work as a flight attendant and fly all over the world. See places I could only fantasize about, and I never thought I will get to visit that I will be able to visit now. The joy within me was huge!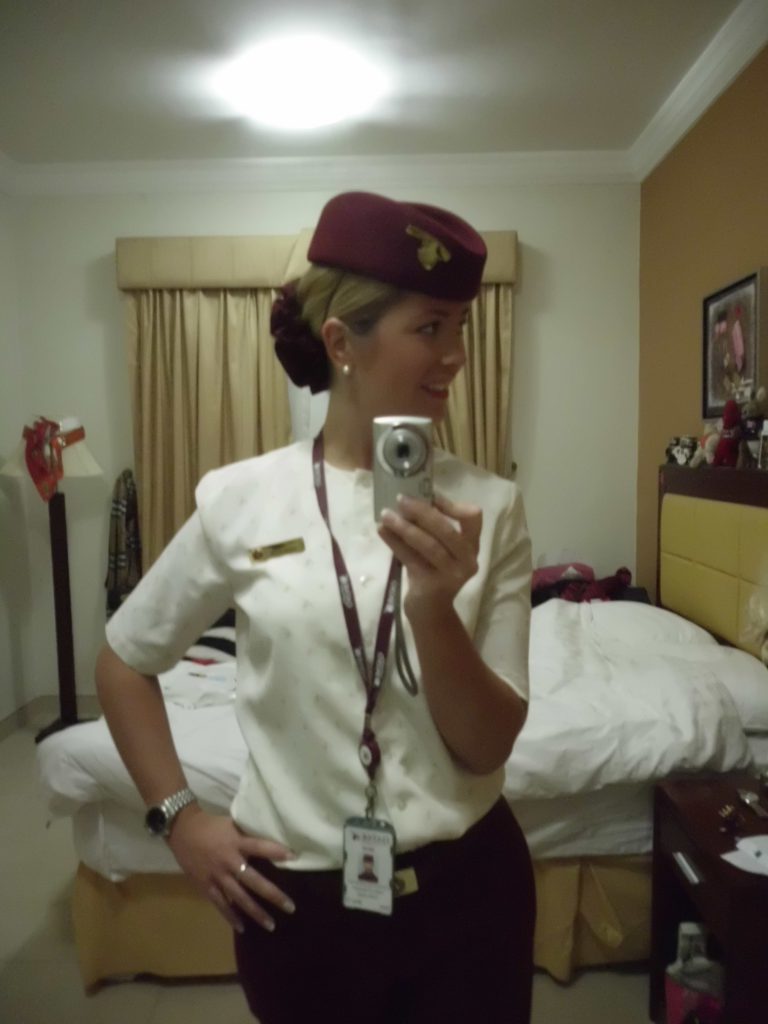 I moved to Doha, Qatar and lived there for 3 years. It was 3 long years which included laughter, tears, disappointment, joy, excitement and challenges. I have met many different kinds of people, some more interesting than others. I have been told exciting, amazing, scary and nasty stories both in my time I lived there but also when I got home that I could share with you.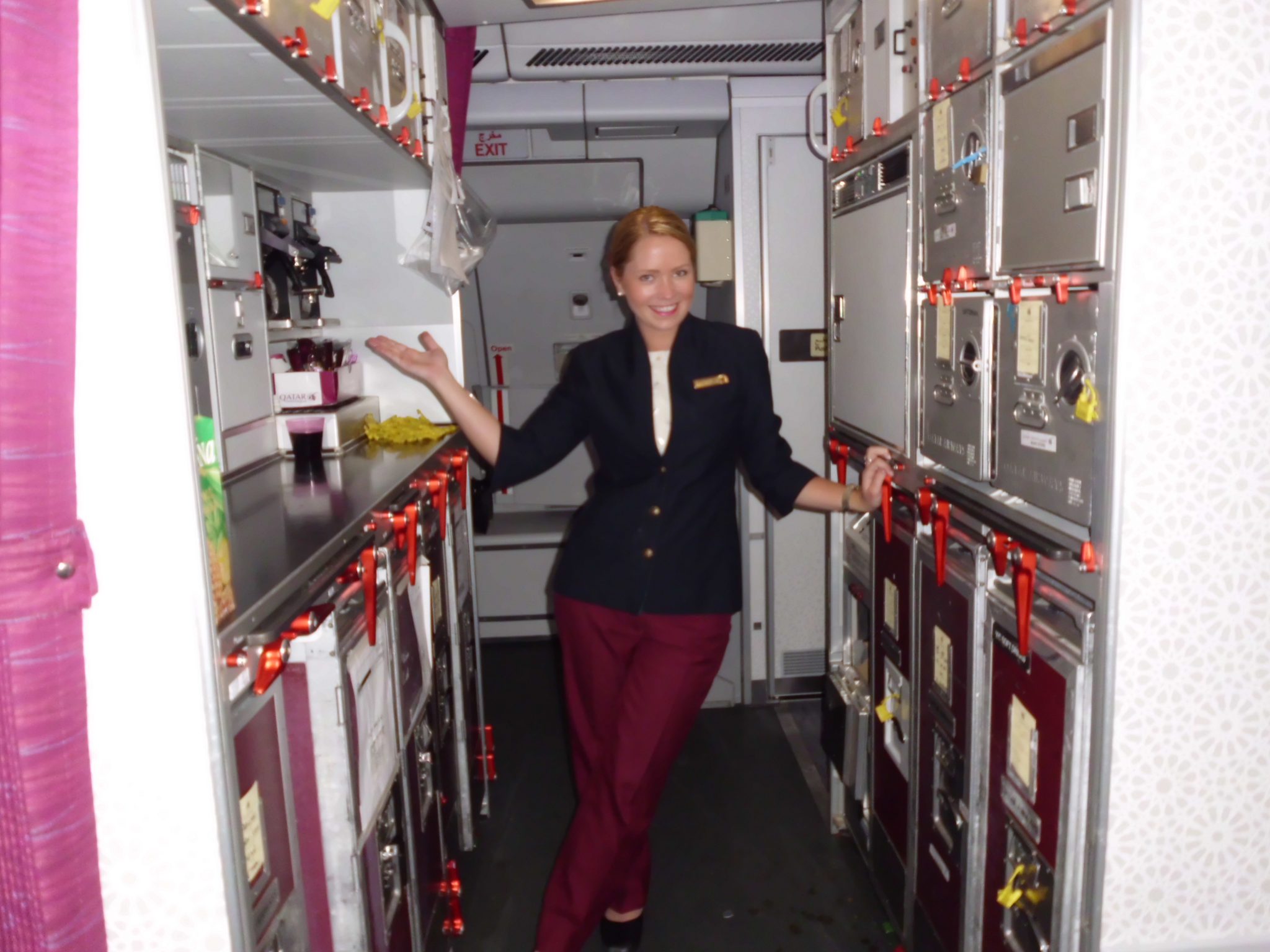 The Image we see
Media has always painted the picture that it is so incredibly luxurious and glamorous to be a flight attendant. Yes, partially it is so, but unfortunately It's not really that glamorous that so many think it is. It's about early mornings, irregular working hours, late nights, you get jet lag. Not least of all, as a flight attendant you are trained to act as both a firefighter, nurse, police officer, psychologist and personality handling! It's not just to serve coffee and tea as MANY think!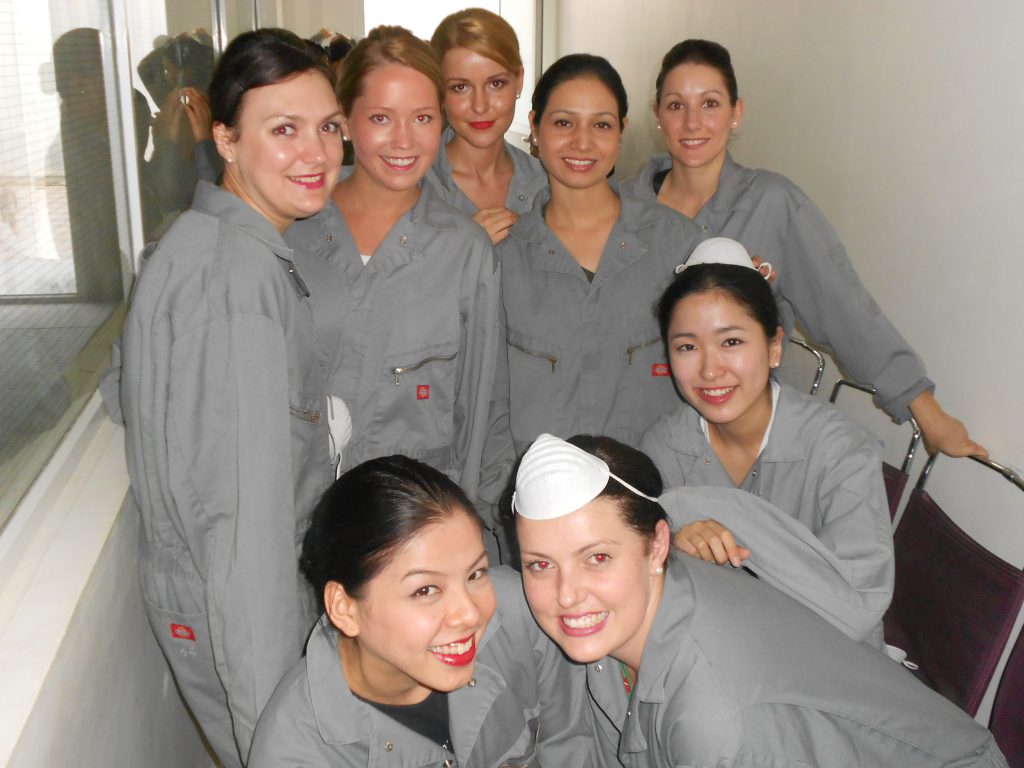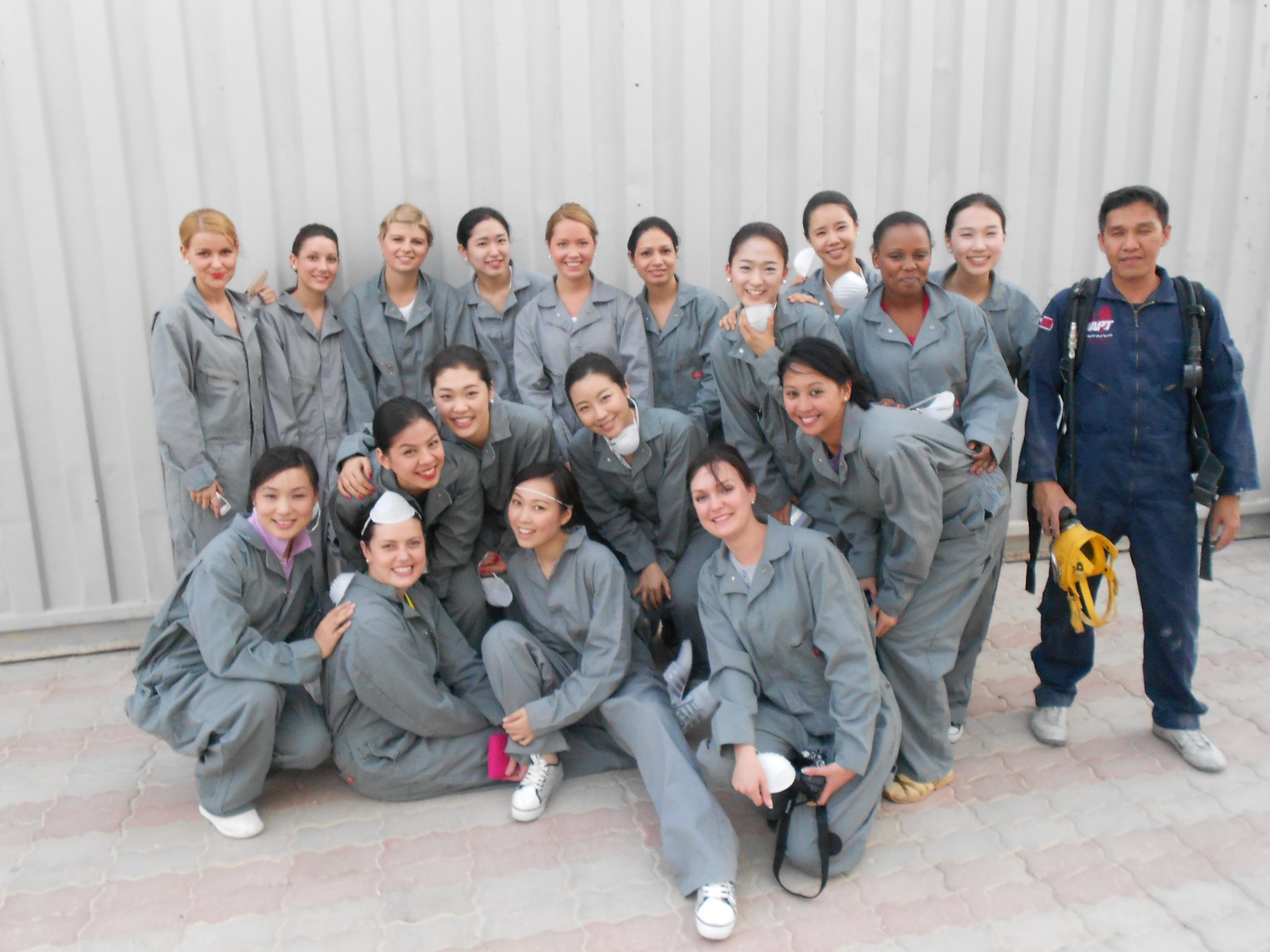 My Training
I did 2 months training for Qatar Airways, 8 full weeks of training in order to become a certified flight attendant! The course was not easy. Many tests have been done during these eight weeks, everything has also been in English. I have done medical examinations, psychological tests and personality tests. It is, in other words, so much more behind to work as a flight attendant than just, as I said, serve coffee and tea in the air. There has been heavy pressure and new challenges I have never experienced before.
Really, how hard can it be to become a flight attendant? So I thought many, many times.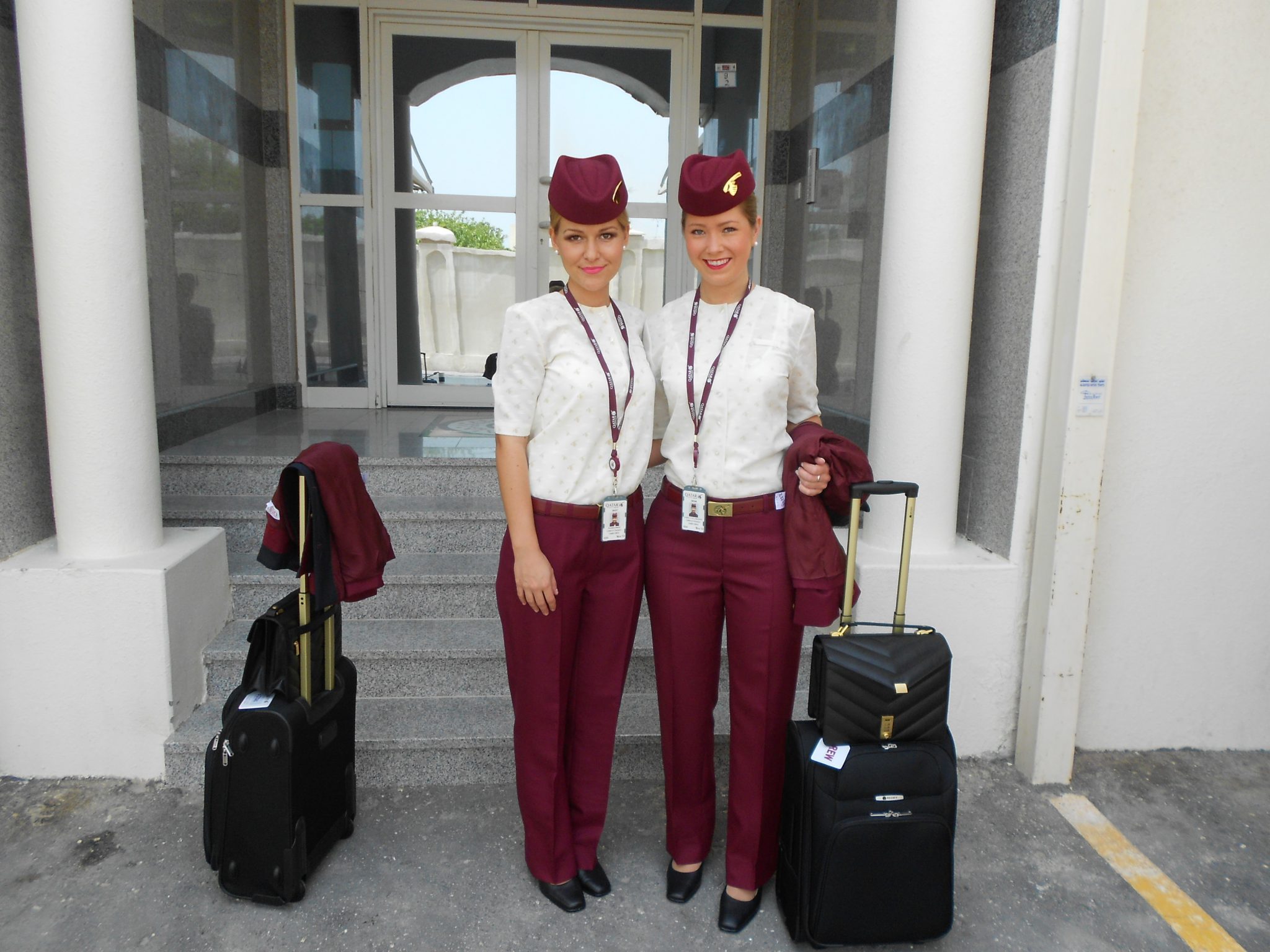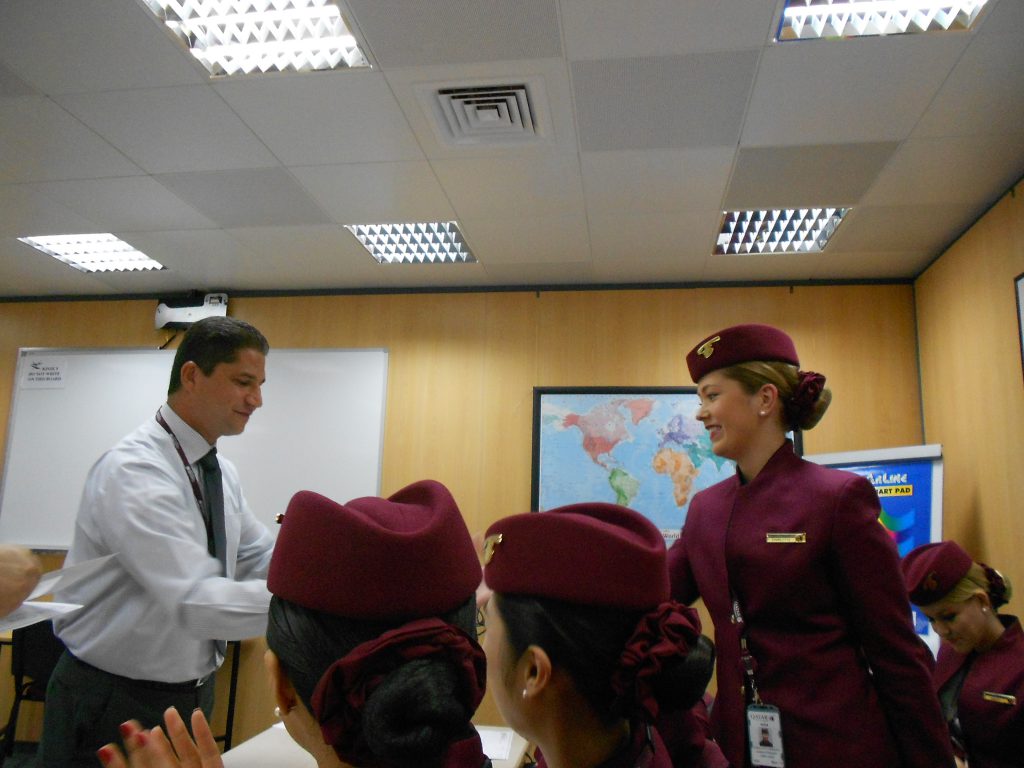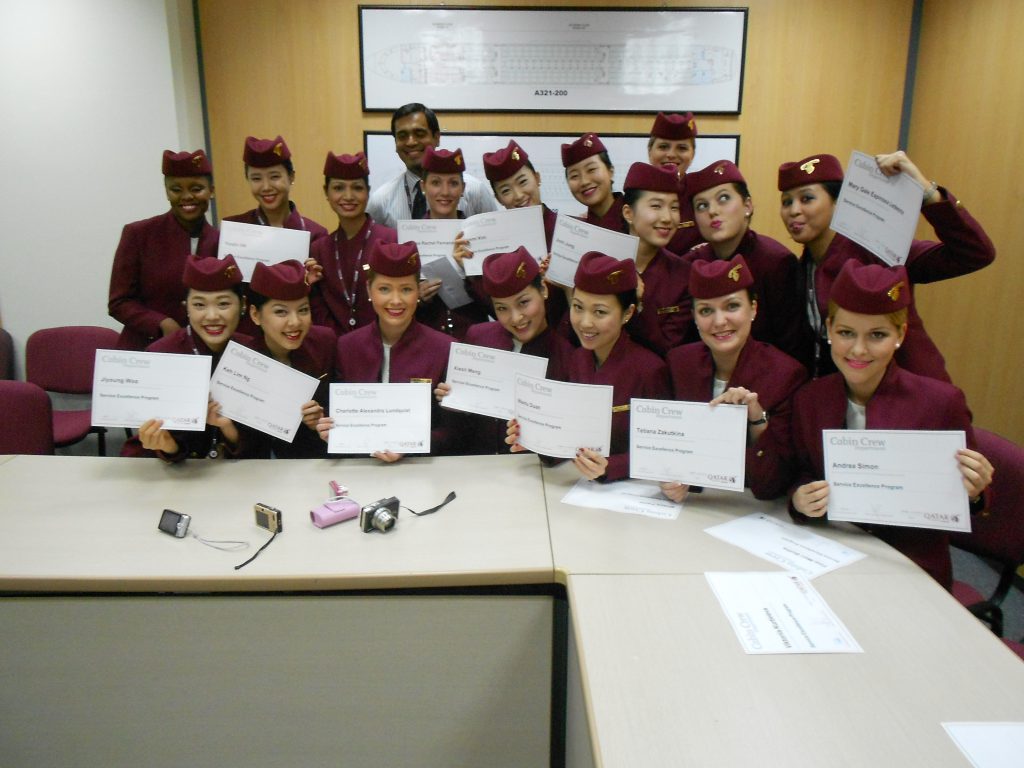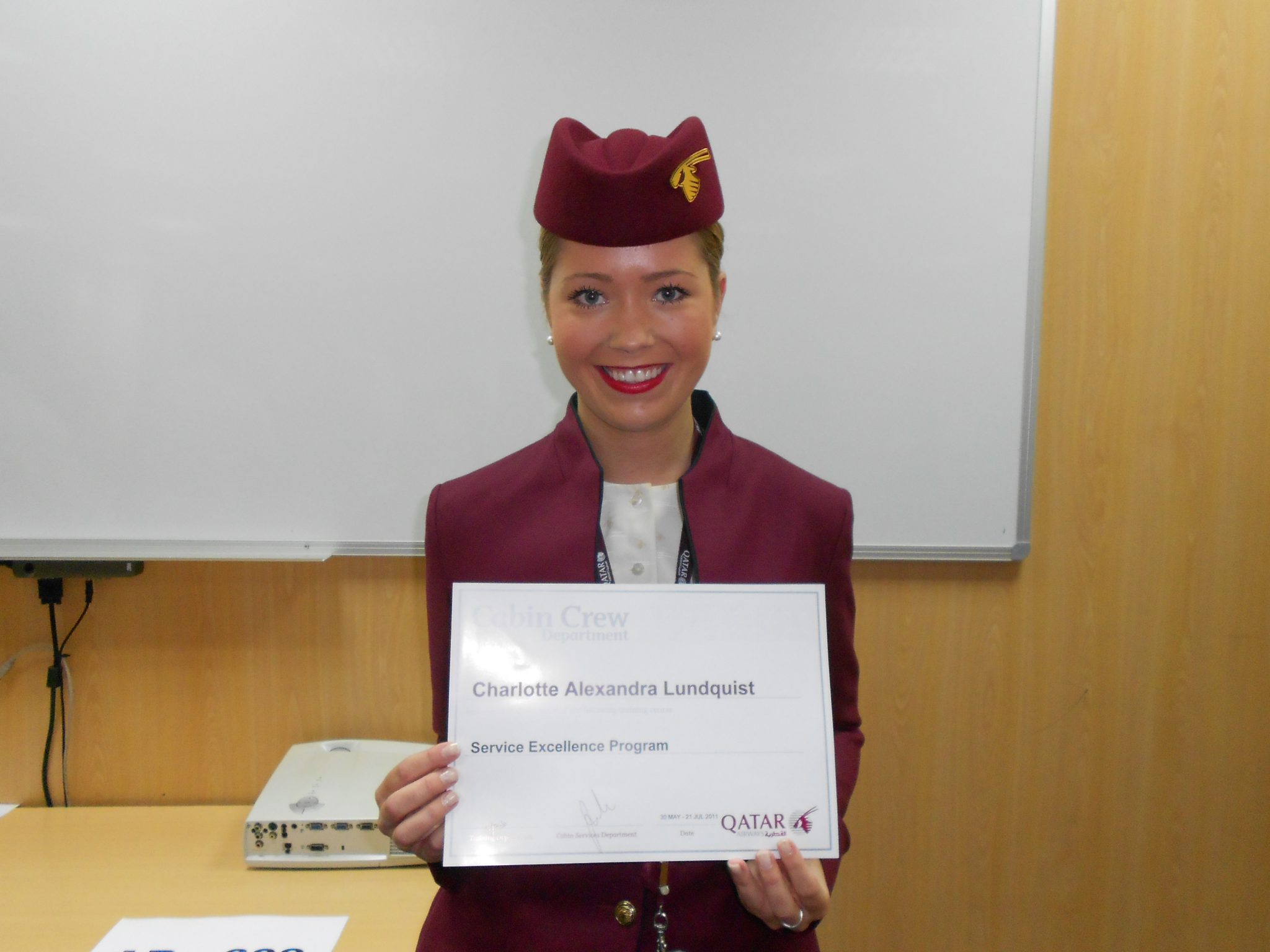 The Downside
What many do not realize is how much shit a flight attendant gets. It's her fault that the plane is delayed. It is her fault that all the other passengers chose that specific choice of meal and that the option isn't left over when she comes to you. It is her fault that families change the diapers of their children in the seats and then have to take care of the diaper herself. It is her fault that the plane is bumpy. It is her fault that the plane doesn't land on time. It is her fault that a family with children has different seats in the airplane. It is her fault that your luggage is to heavy to manage to lift it up in the overhead bin. Well, the list is endless 😉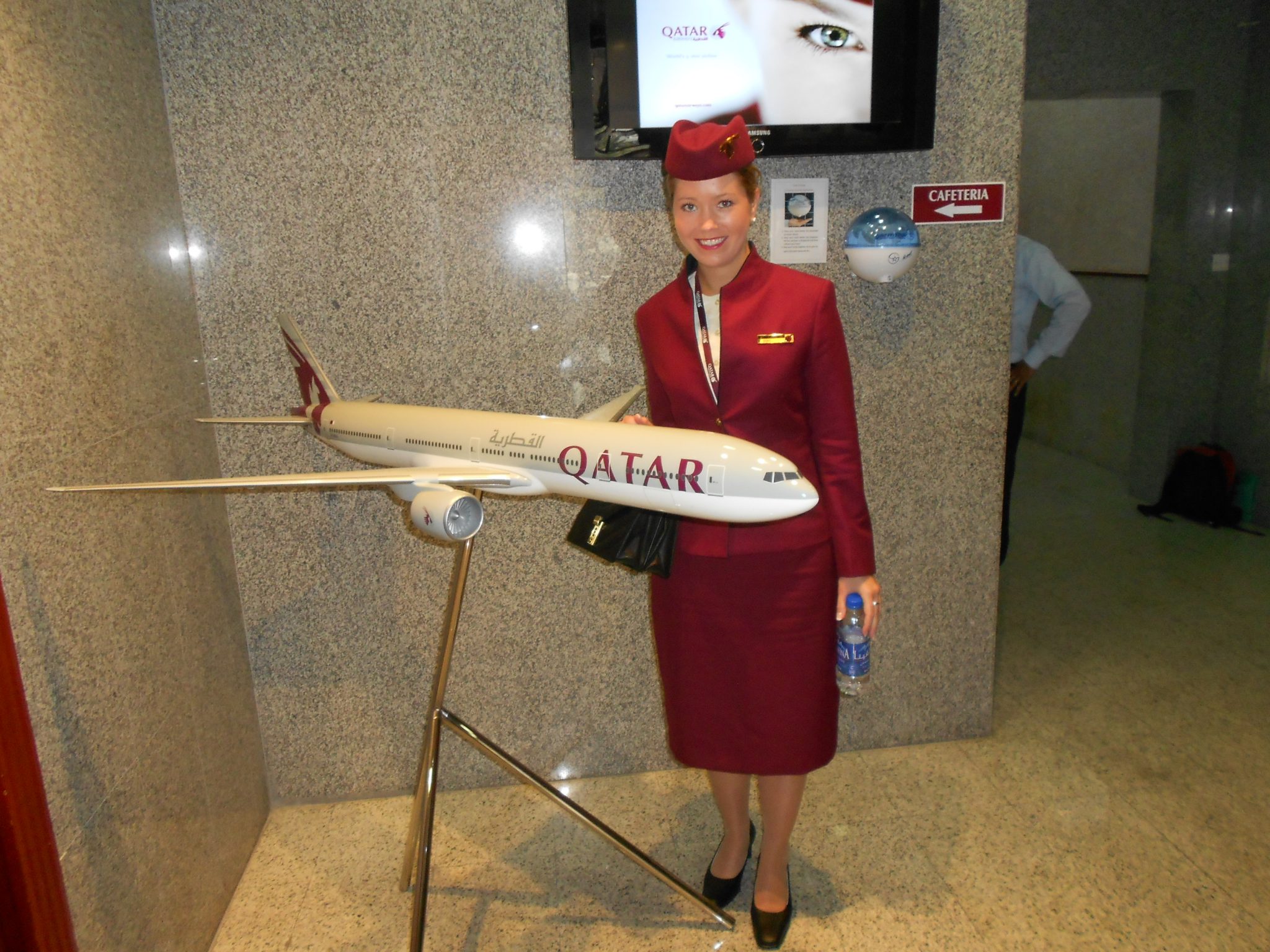 Life as a flight attendant is in other words not as glamorous as most people think. It is a job that is stressful, where you have to be patient, can handle many things at the same time and know the safety onboard by heart. Even if the airplane looks like a bombshell with debris, food scraps, crumbs, glued gum and newspapers that have been shredded into confetti. I loved my job! I got to see places I'd never otherwise have visited and are incredibly grateful for that.
The Extreme situations
When I worked as a flight attendant, I have seen passengers die on board, passengers who fainted right in my arms. Turbulence so severe that several passengers and colleagues got injured, near death experience, threats and misogyny. I have received much shit and being called things that I never thought anyone could say to someone who are just trying to do his/her job.
I have had to put up with a lot but at the same time taught me to be strong and ignore this shit. I have learned to deal with difficult situations and got a patient out of the ordinary. Nevertheless, I loved my job! But being a flight attendant is not as glamorous as people think.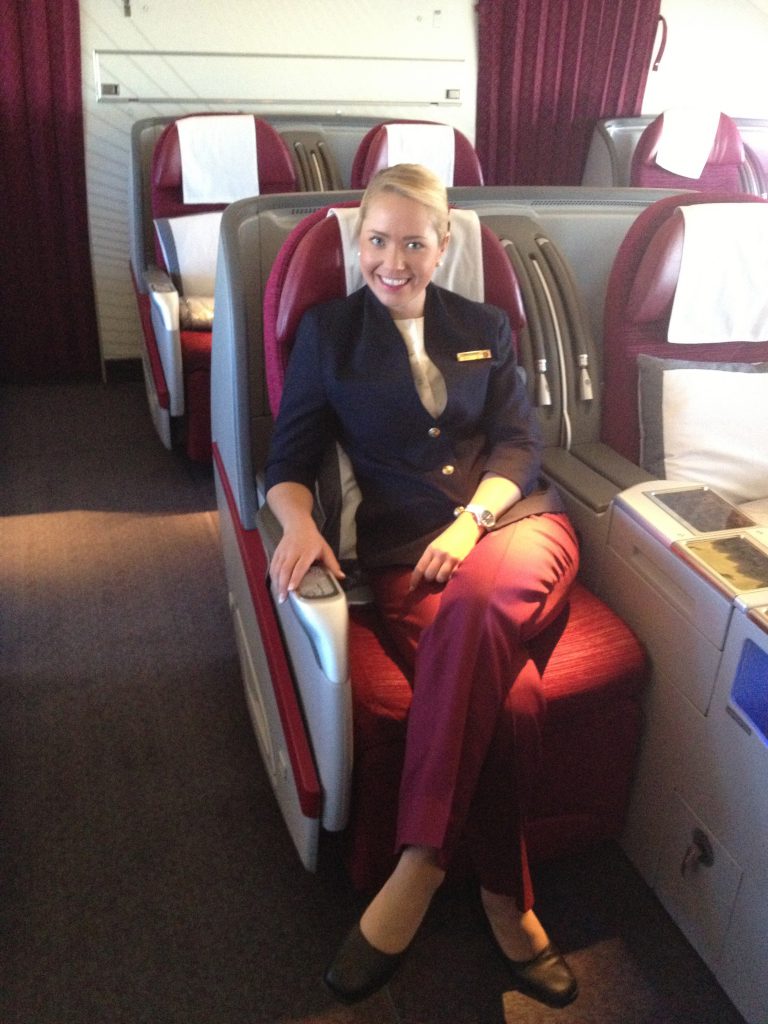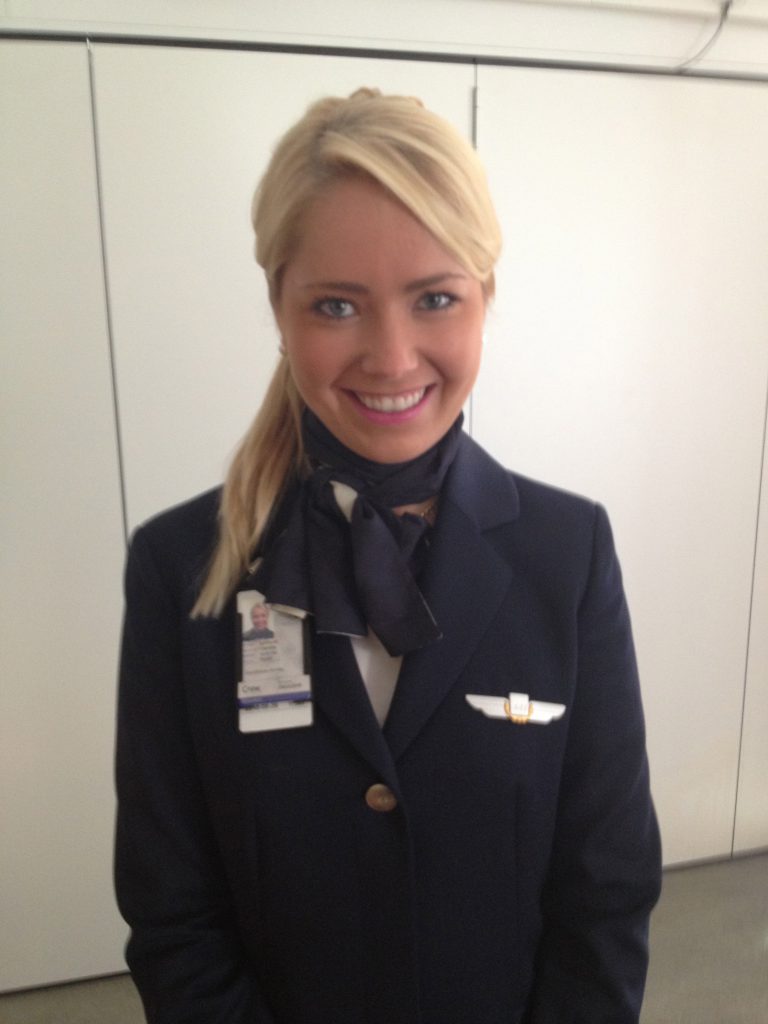 THE BEST EXPERIENCES
But I have loved being a flight attendant. It has been the most fun in my life and even though it's not that glamorous I miss it every day. I knew the value of what I did. I was there for those who needed me, who wanted a hug or needed someone to listen. I have been told many interesting stories because I have been there for others who are afraid, sick or needed help. I have had colleagues who are passionate about the same interest as me, flying! 
Getting to know new people from different parts of the world. Woking with people with different backgrounds and cultures has been a great lesson for me. I have found lifelong friends that I would never otherwise meet. My colleagues at SAS when I worked there, are the best colleagues I ever had. We have had many funny moments together and memories I will never forget and friends from SAS that I still hanging out with today. Working as a flight attendant is not just a job, it's a lifestyle!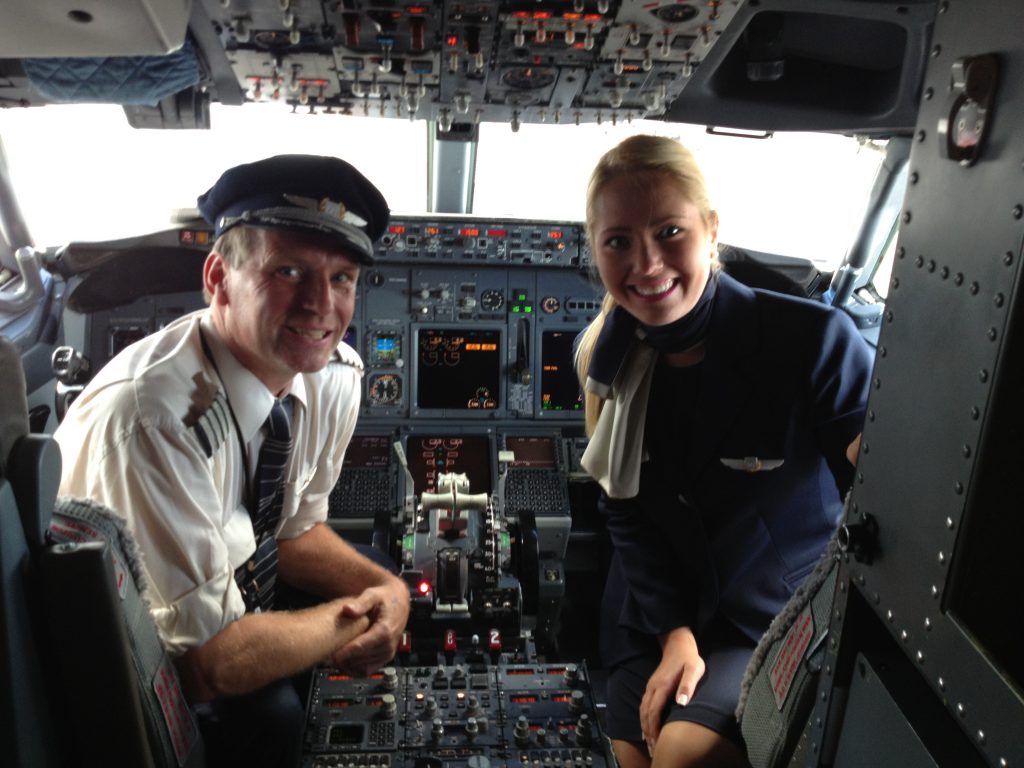 If you have the chance and opportunity to do what you love and are passionate about, do it!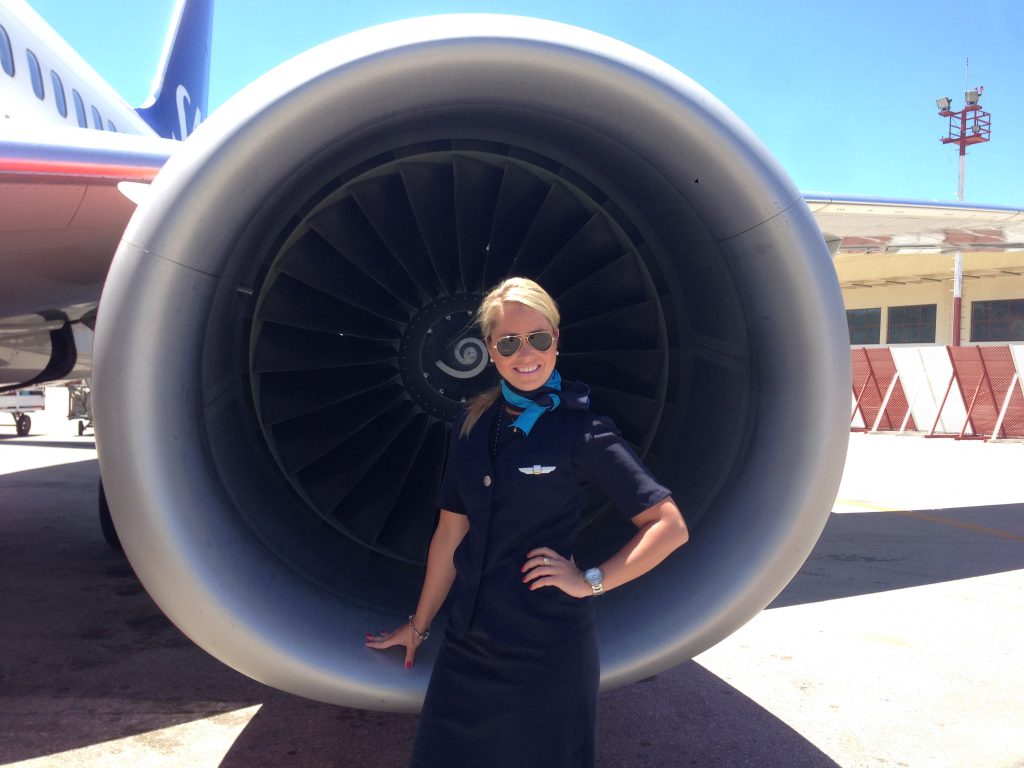 So, maybe you should reconsider your thoughts about how glamorous this life as flight attendant is? 😉
Happy Travels!
// Charlotte