Affordable Hotels in Stockholm I Recommend To Stay At
After I wrote my blog post about the best luxury hotels in Stockholm City that you can read here I have received several questions if I also can write about more affordable hotels that are not as exclusive and expensive but still have high standard and are located in central Stockholm.
As many of you already know, I always stay in nice hotels when traveling or staying in Sweden. I would never be able to stay in a hostel and since I also love staycations, which means to stay at a hotel in my own home town, Stockholm, here comes  affordable hotels I recommend to stay at. None of them cost as much as a luxury hotel but all of them holds very high class! 🙂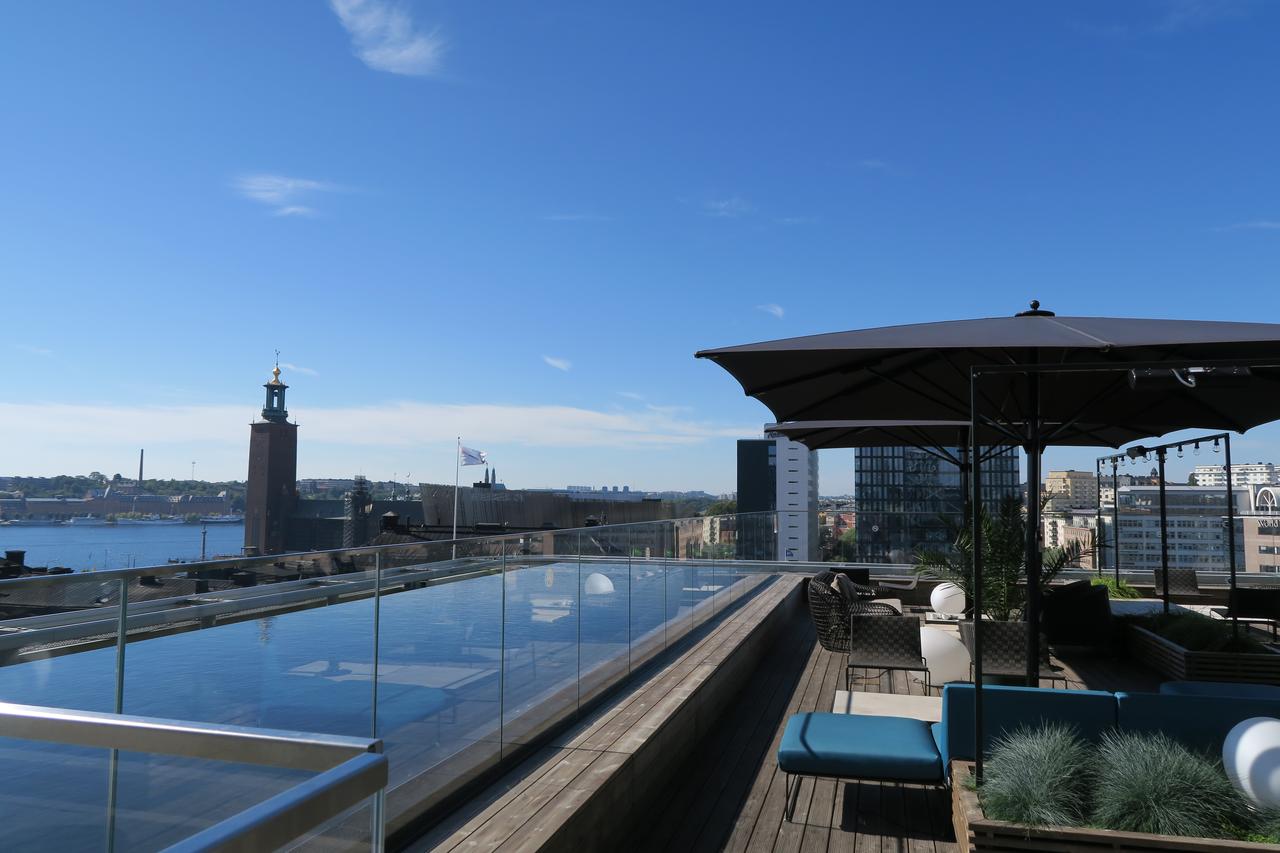 Here are some affordable hotels in Stockholm I recommend staying at!
Of course there are many hotels around Stockholm but I have chosen my favorites which are located in the center of Stockholm City within walking distance to most attractions:
Downtown Camper hotel
In the middle of Stockholm, just a few minutes from T-Centralen, Scandic has opened a new signature hotel for urban explorers named Downtown Camper. Downtown Camper is located at Brunkebergstorg in central Stockholm and has taken the central location one step further and alludes to a yearning back to nature. Here the hotel has thought of how the guest wants it and on the weekends the breakfast is open until 12. You can also rent a bicycle or kayak if you want. Downtown campers location is perfect for anyone looking to explore Stockholm's inner city.
Story hotel Riddargatan
Story Hotel is a super cozy hotel in a modern vintage with a mix of industrial and hip city. Story hotel is centrally located at Östermalmstorg, just a few minutes walk from Stureplan and is very affordable considering its location and standard. The restaurant's courtyard is an oasis that quickly gets crowded but is incredibly cozy. This is a cozy hotel with stylish and modern and well thought out interior design with fun retro details.
Clarion Hotel Sign
Clarion Hotel Sign is a hotel with elegance in the heart of Stockholm's pulse. Clarion Hotel Sign is a large spa hotel in the center of central Stockholm and close to the central station and Arlanda Express. Don't miss the hotel's spa and pool at the top of the roof called Selma City spa.
Selma City Spa
Selma City Spa will you find at the top of the Clarion sign hotel. Here you can take a swim in the heated rooftop pool overlooking Stockholm or enjoy a luxurious treatment or two. You stay here if you want to take advantage of the rooftop pool which also has food service for those who want to have lunch on the rooftop.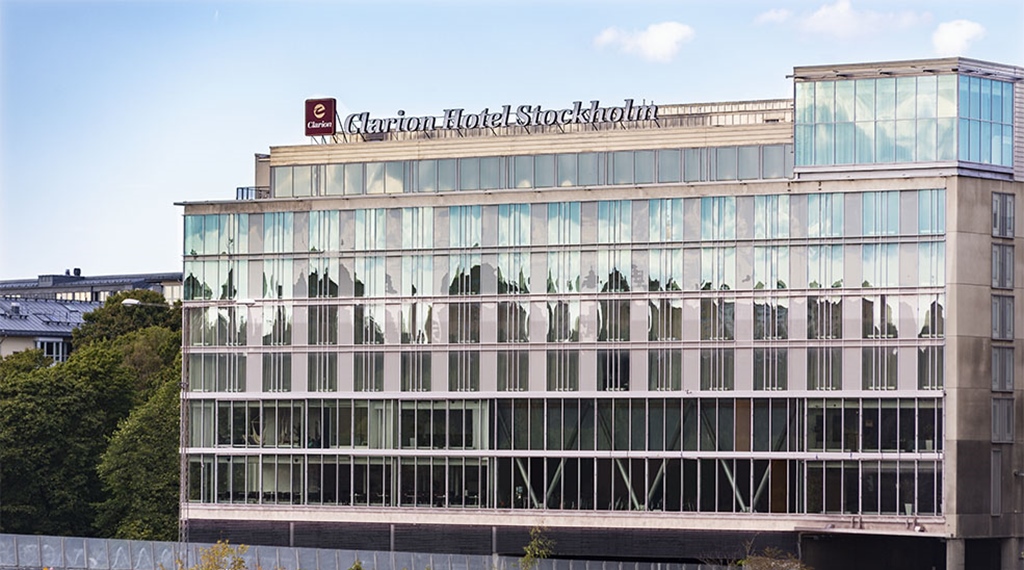 Scandic Continental hotel
Scandic Continental hotel has a fantastic location in the center of Stockholm city, opposite Stockholm Central Station. From here it is close to shopping, culture, entertainment and restaurants. Popular attractions such as the Old Town, City Hall and Stockholm Castle are all close to the hotel, which makes it very affordable. When you are at this hotel you must visit their rooftop bar which overlooks Norr Mälarstrand and Söder mälarstrand, incredibly beautiful! (see picture below)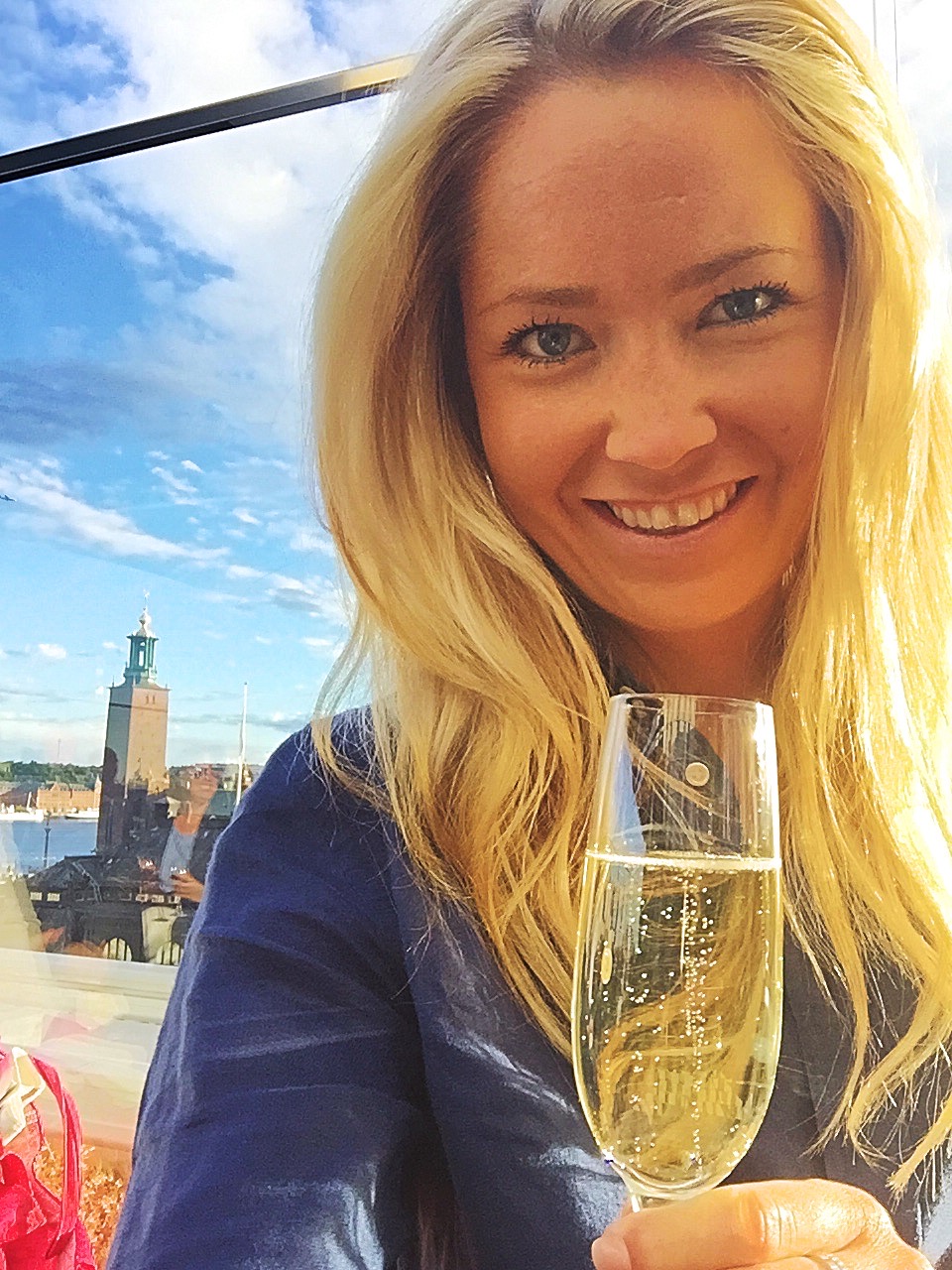 Miss Clara Hotel
In the middle of central Stockholm, on Sveavägen, you will find one of Stockholm's newer hotels called Miss Clara by Nobis. The hotel has tastefully decorated rooms in Art Noveau style and a restaurant that attracts both hotel guests and city residents. In other words, it is a very popular hotel among Stockholm people, hence they come for both brunch and dinner without staying at the hotel, so yes clearly affordable to stay here!
Scandic Hotel Norra Bantorget
Scandic Hotel at Norra Bantorget is centrally located, next to Stockholm Central and suitable for Stockholm activities. This is a great hotel that is affordable for a weekend in Stockholm. Breakfast is good, nice rooms with modern furnishings and all rooms are non-smoking. I can also recommend eating dinner at the hotel restaurant, unless otherwise you should come here for their brunch on the weekends which is really good and among the best brunches I have eaten in Stockholm 🙂
Scandic Grand Central hotel
Scandic Grand Central Hotel is located in the heart of the city, just around the corner from Scandic Hotel Norra Bantorget and has a classic interior design with a New York inspired style. The hotel has a very good location with only 5 minutes walk to Drottninggatan, the central station and also across the street to Vasateatern and Casino Cosmopol. I would summarize this hotel like this: Central, cozy, international feeling, good service, good breakfast and good beds!
Elite Plaza Hotel
Elite Plaza Hotel in Stockholm is located in a prestigious building opposite Humlegården and the Royal Library. The hotel has the award winning restaurant Vassa Eggen Steak House which is a must for dinner! Here you stay at the best location in Stockholm, next to trendy Stureplan with shopping, restaurants and nightlife. The Östermalmstorg underground station is just a 5 minute walk away. Definitely an affordable hotel for those who want to stay in the middle of the crowd 🙂
Elite Eden Park
Elite Eden Park hotel is located next to Humlegården, close to Scandic Anglais hotel and is considered exclusive but I would say very affordable considering the standard and location. This is a really good and nice hotel I recommend everyone to stay at when they visit Stockholm! The hotel is adjacent to the Miss Voon restaurant and only a few meters from Vapiano and Stureplan.
Scandic Anglais hotel
Scandic Anglais hotel is next door to Stureplan in the center of central Stockholm and overlooking Humlegården. The hotel is close to shopping and nightlife and also has its rooftop terrace open during the summer, which is worth visiting on the 7th floor. In the evening, you can either have dinner at Jamie Oliver's restaurant on the ground floor or head over to Taverna Brillo across the street.
Radisson Blu Strand Hotel
Next to Stockholm's beautiful harbor and cultural center, you will find Radisson Collection Strand Hotel that offers exceptional accommodation. You live in the heart of Stockholm with magical views of Nybrokajens water. The hotel has a genuine Scandinavian modernity where you can enjoy the warm and welcoming atmosphere of an interior of elegant earth tones such as wood, leather and stone. Don't miss the brunch here at their restaurant, a must! I would say that even though the hotel looks great, it is not experienced as big, rather small and familiar 🙂
Have you stayed in any of these hotels or would you like to, which one?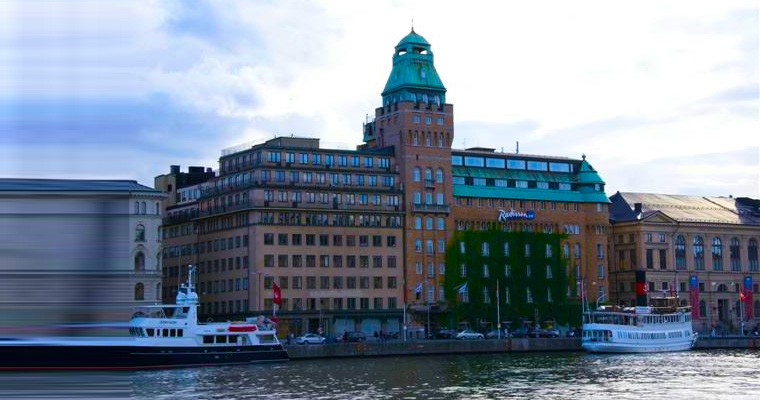 Here you can read more Stockholm tips by me:
Happy Travels!
// Charlotte