My Flight With Qatar Airways in Business Class From Stockholm To Zanzibar
I would have liked to go earlier but all flights from Stockholm with Qatar Airways has been very fully booked and since I travel on standby tickets with Qatar Airways. I must always wait until the last to check in, and if I'm lucky, I will get a seat. Yesterday's flight was over booked so I crossed my fingers to be onloaded for today's flight instead. I ended up traveling business class.
Stockholm – Doha
My flight to Zanzibar was from Stockholm via Doha with the 5 star airline Qatar Airways. 
Business Class Stockholm – Doha
I finally got a seat onboard Qatar Airways Dreamliner Boeing 787. I got seat 1A in Business Class! I have never flown business class with Qatar Airways before so this will be an experience I longed for a long time and something that I can check off on my bucket list 😉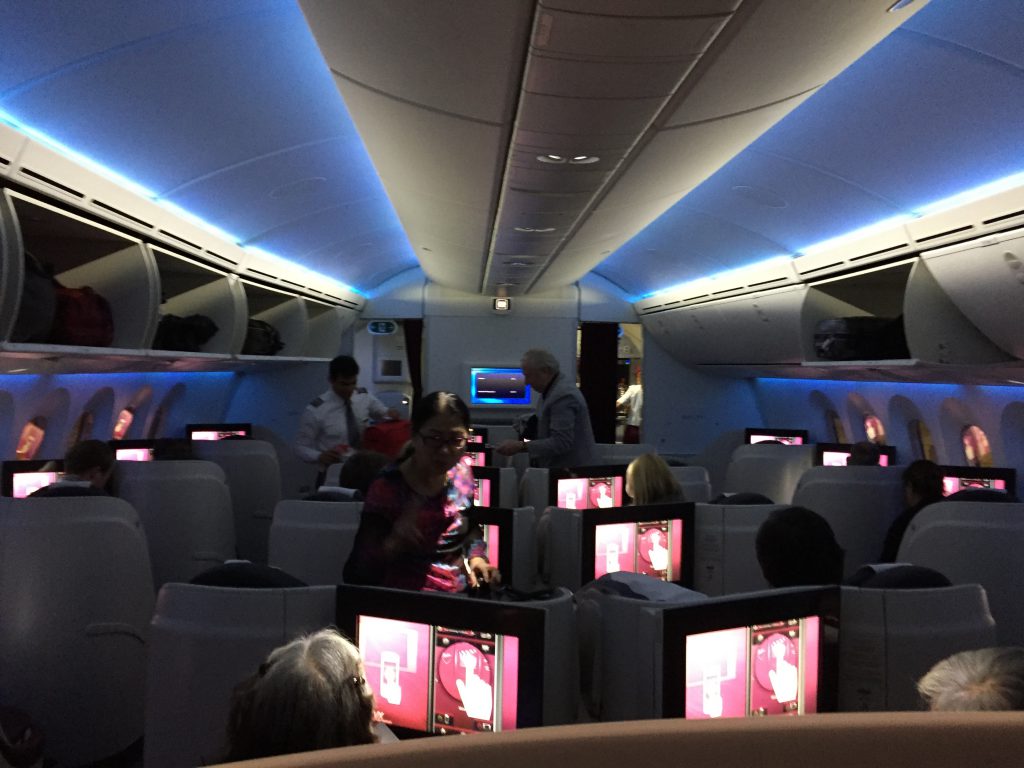 Stockholm – Doha with Qatar Airways Business Class
My first flight between Stockholm – Doha was with Qatar Airways Boeing 787- 800 also called the "Dreamliner" and the Doha – Zanzibar flight was with Qatar Airways Airbus 320. More about that further down.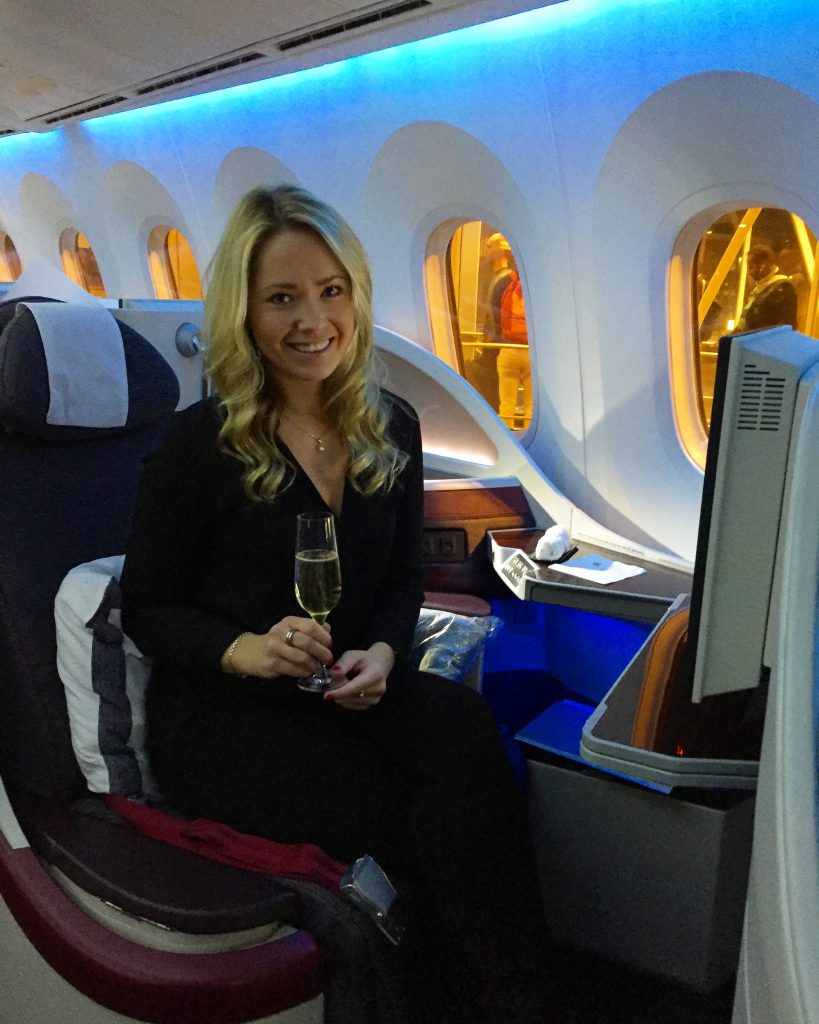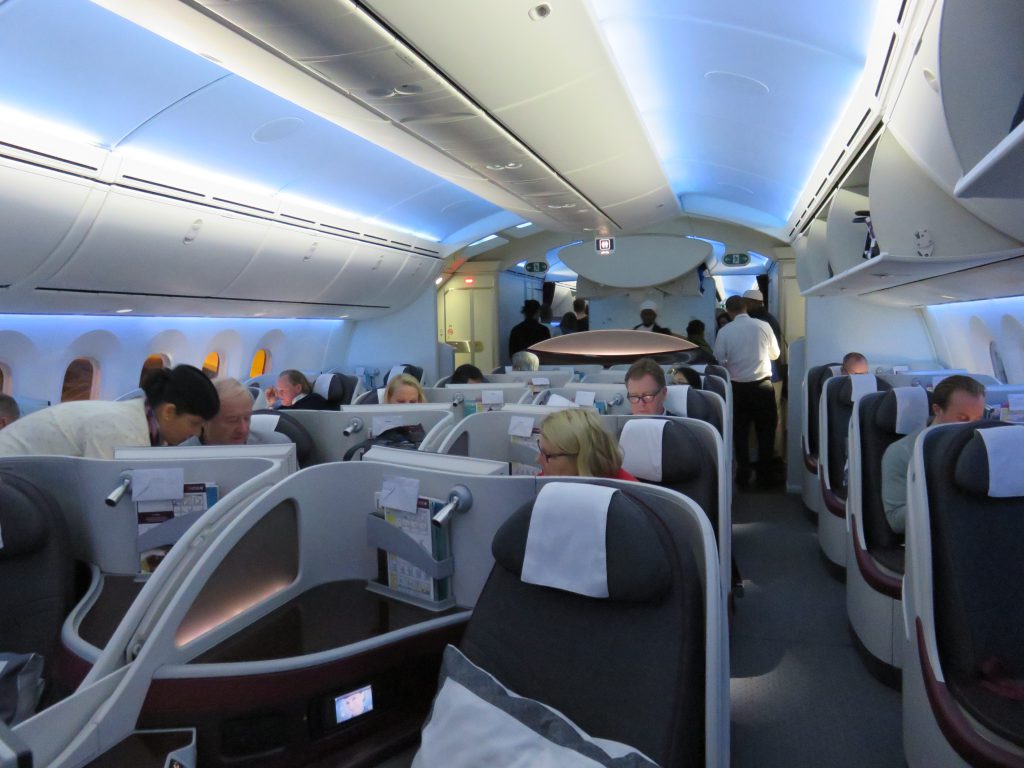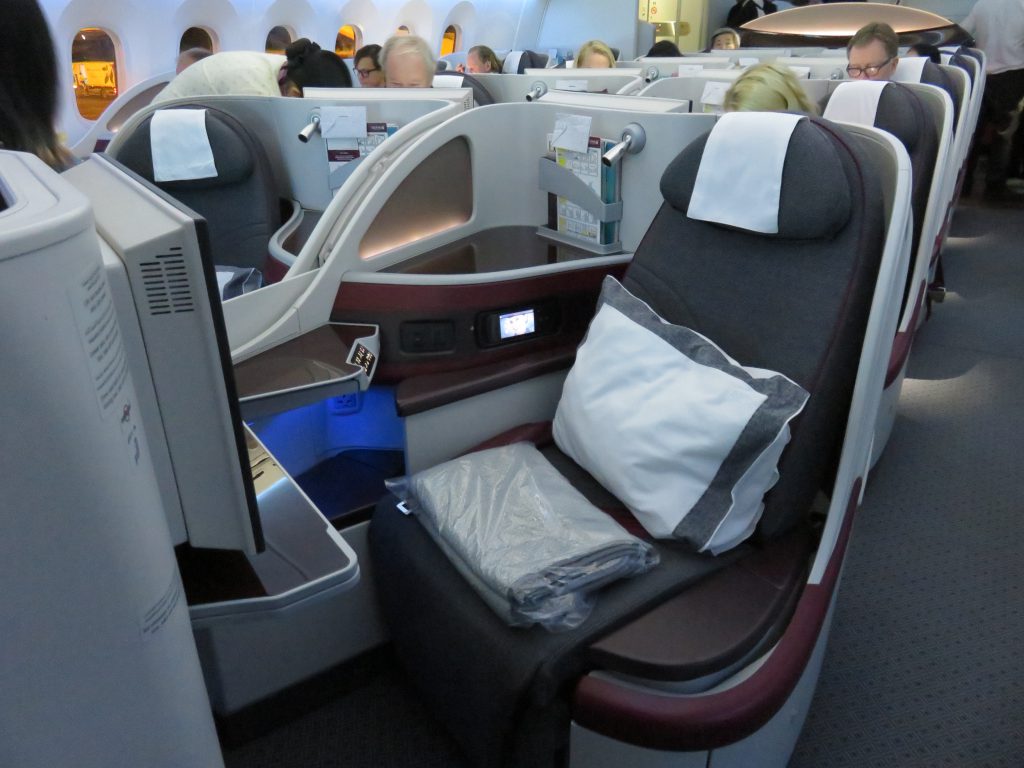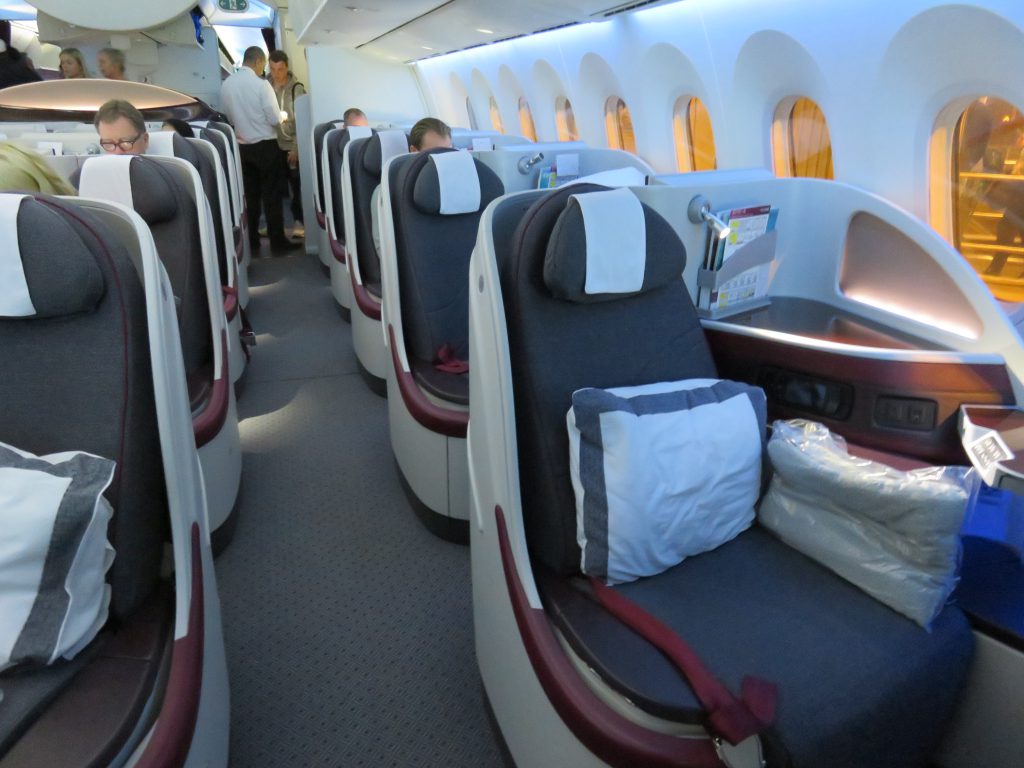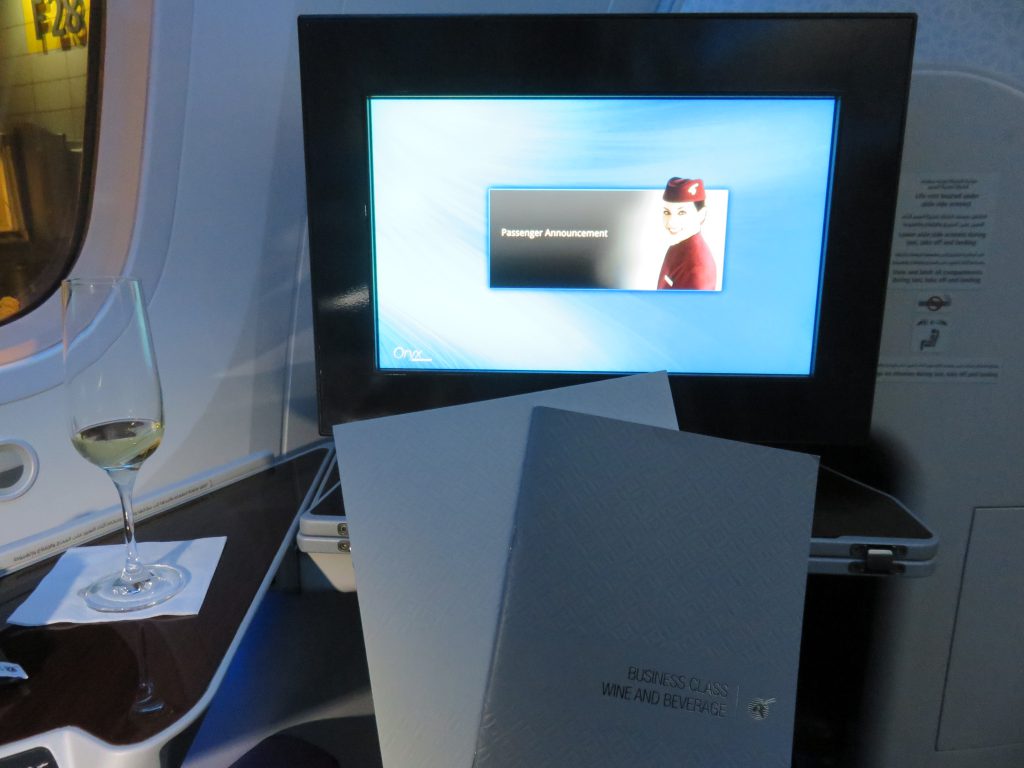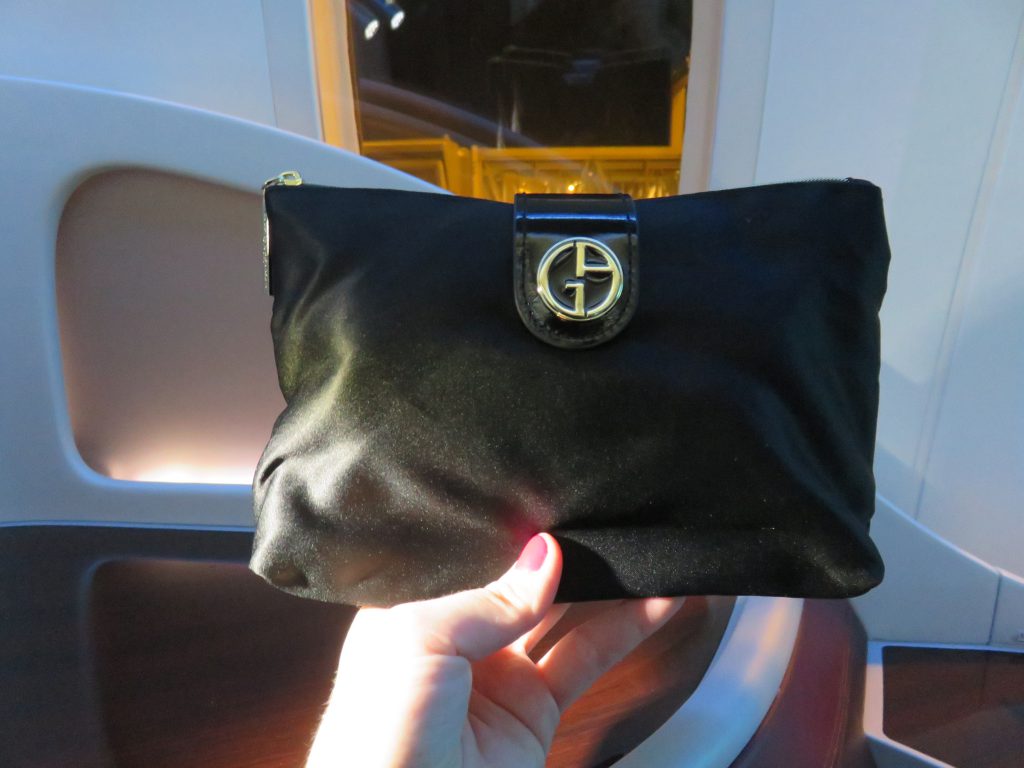 Amenity kit in Business Class
On my seat there was this Amenity kit consisting one eye mask, earplugs, lip balm, socks, toothbrush and toothpaste, a small bottle of perfume and body lotion from the brand Georgio Armani.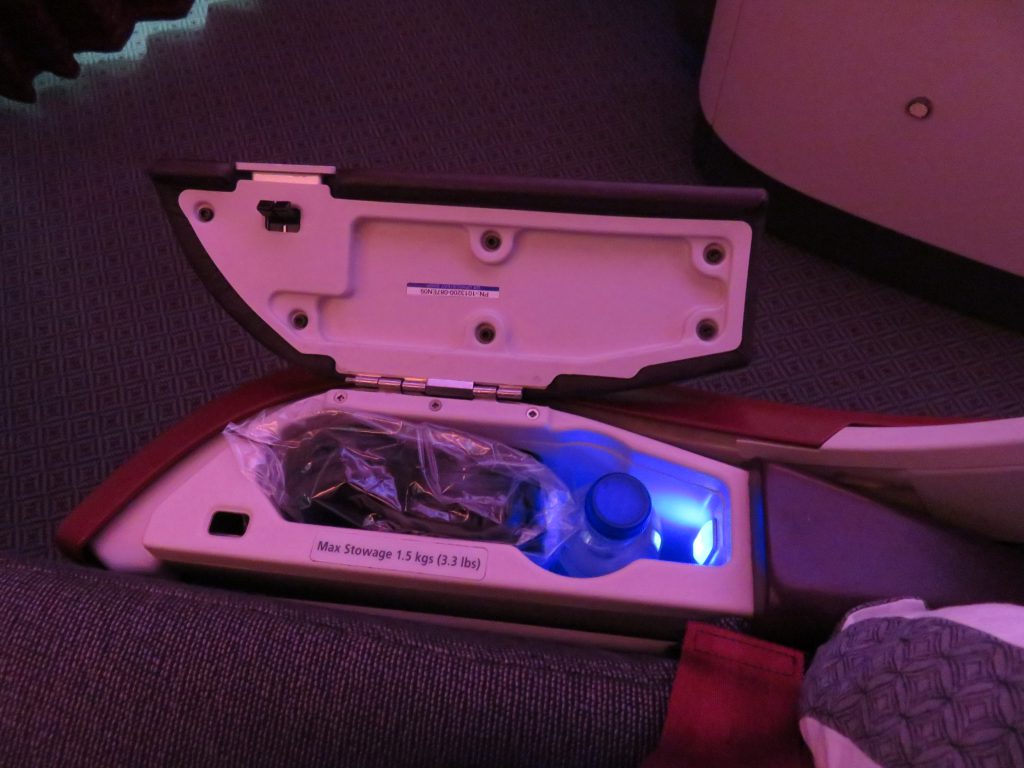 Below my seat on the right hand side, I found a bottle of water and Bose noise cancellation headphones.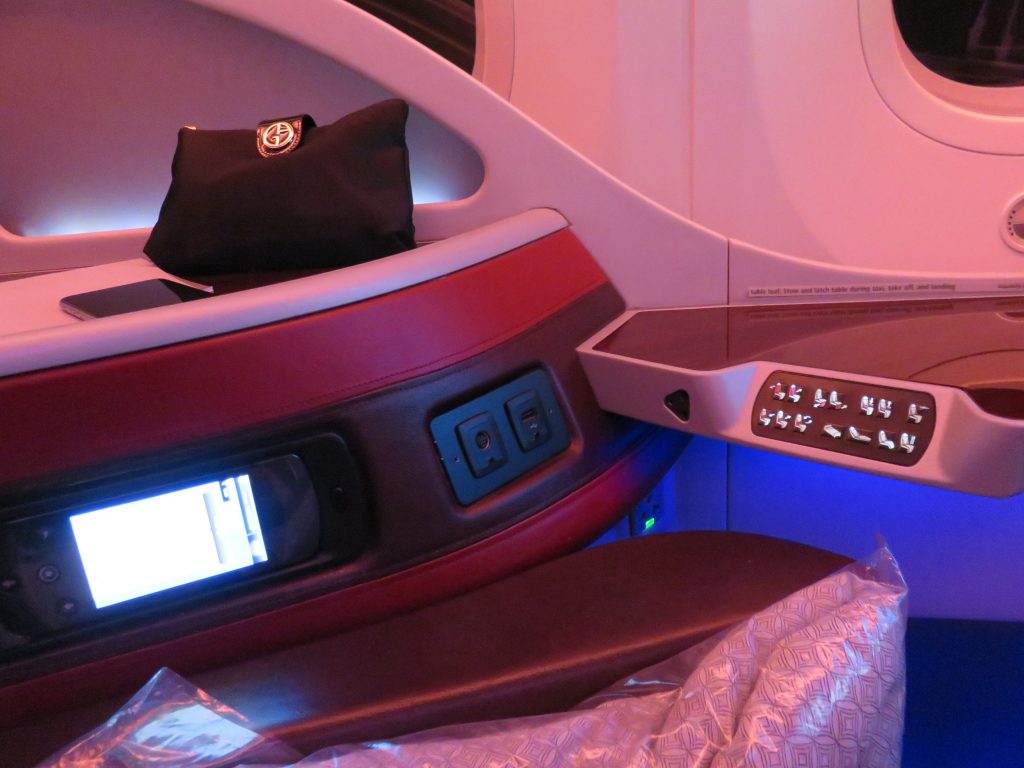 After takeoff, I was served champagne and nuts while I was waiting for the food.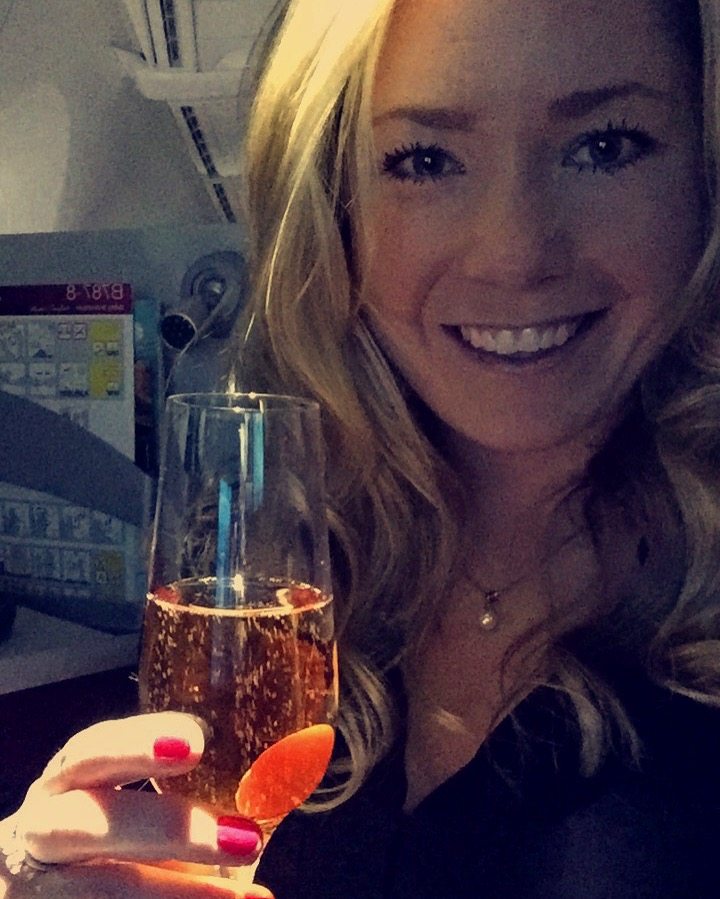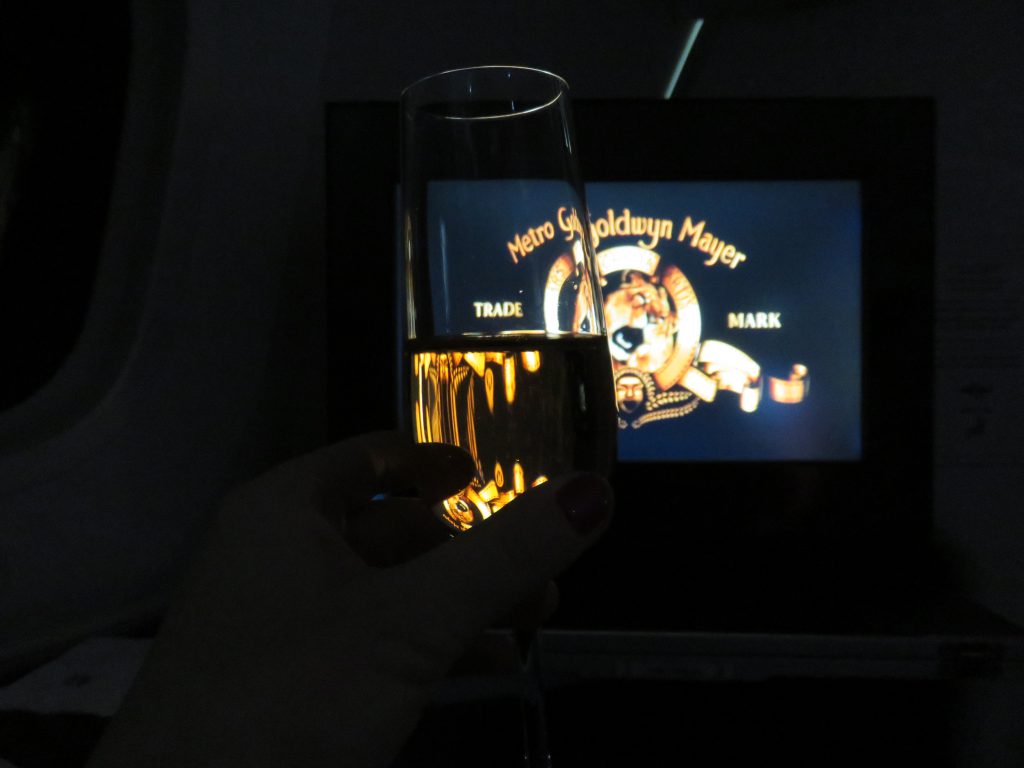 Food + Drinks
Since it was a night flight we were served dinner on board and I chose the 3 course dinner of marinated salmon with potatoes for an appetizer and steak with mashed potatoes for my main course. Then I got a cheese plate before dessert came, which was cheesecake and mango parfait.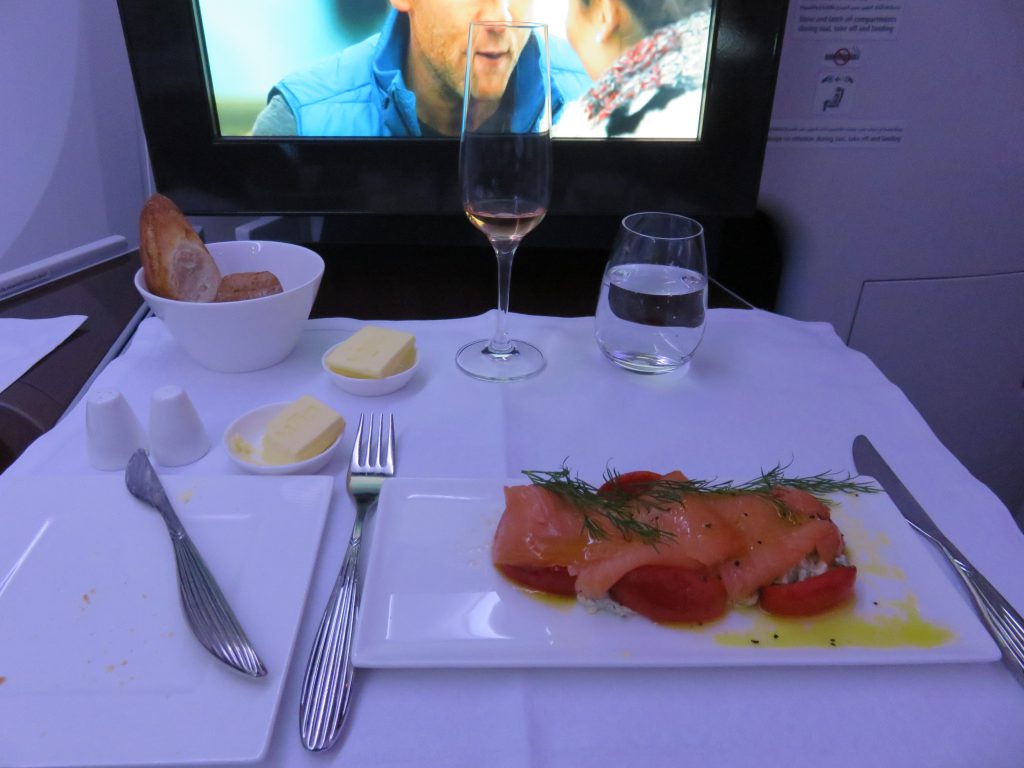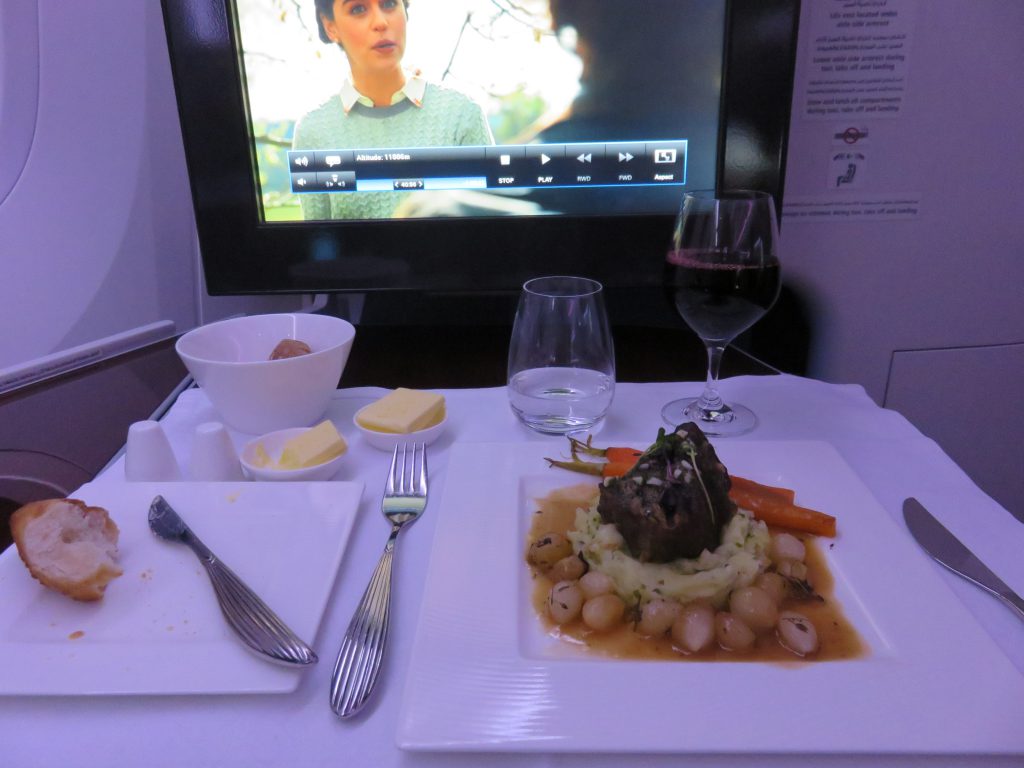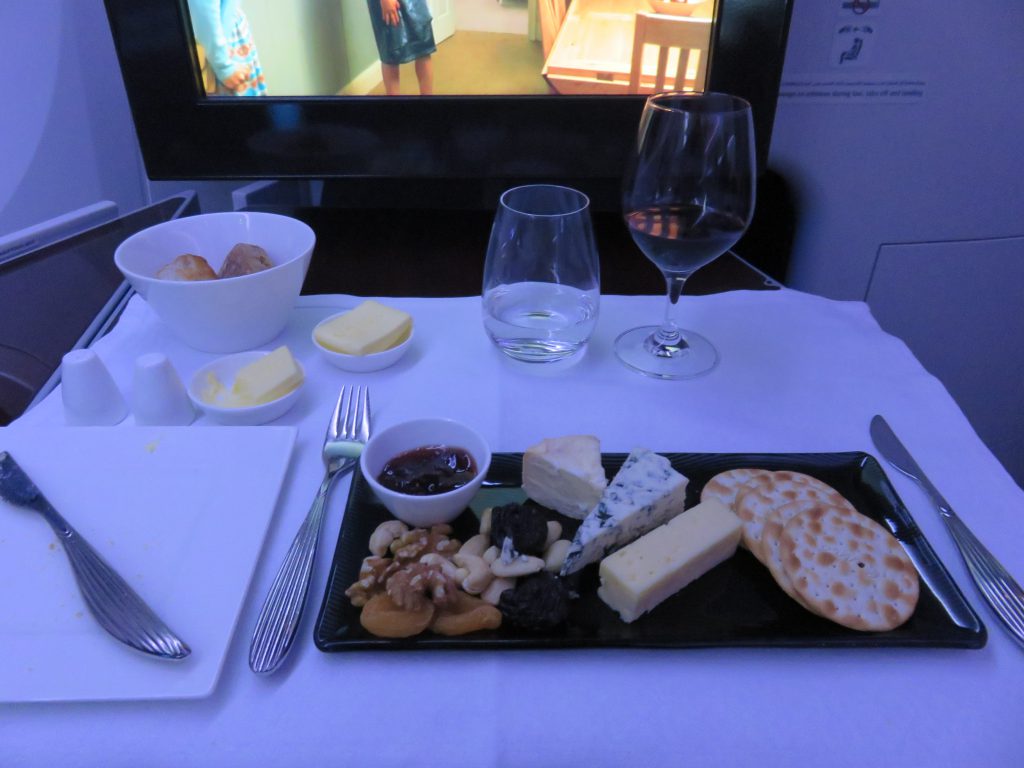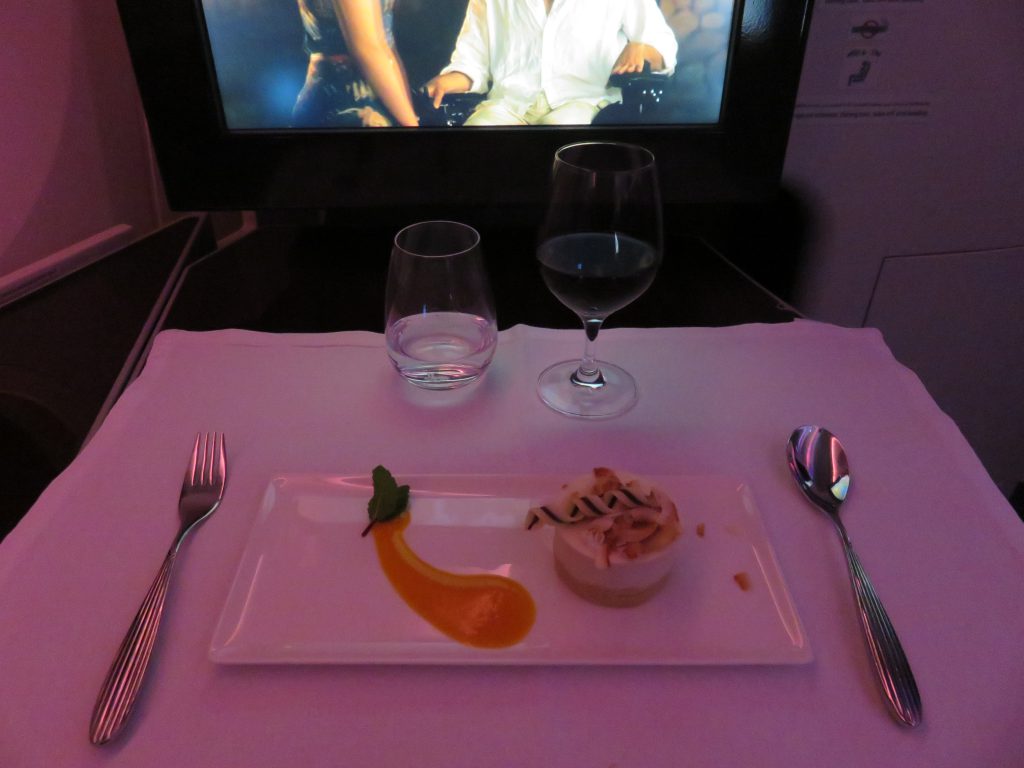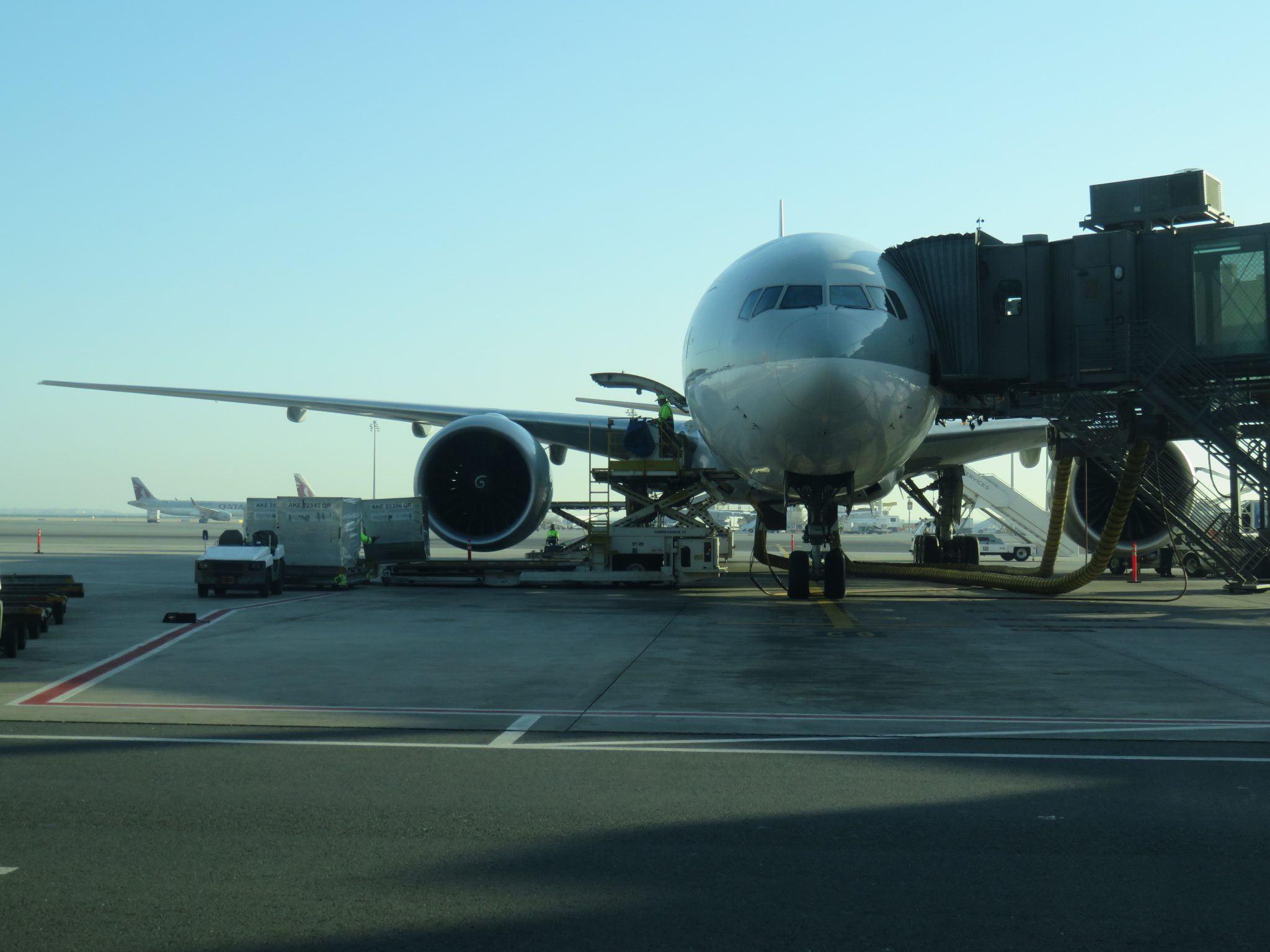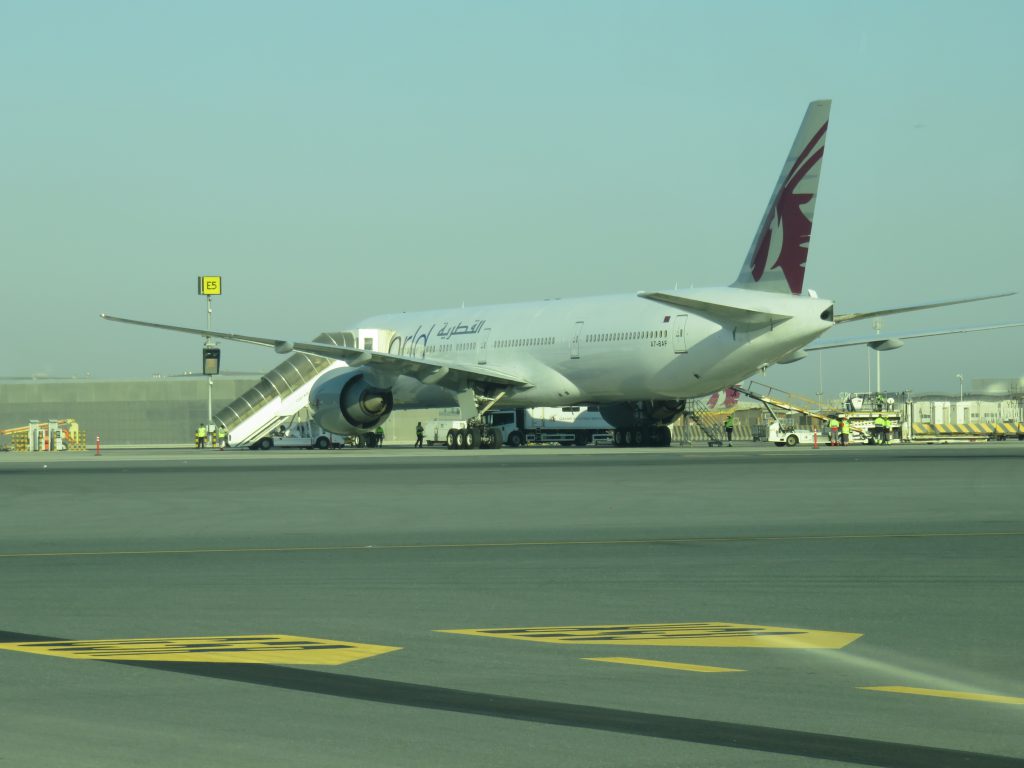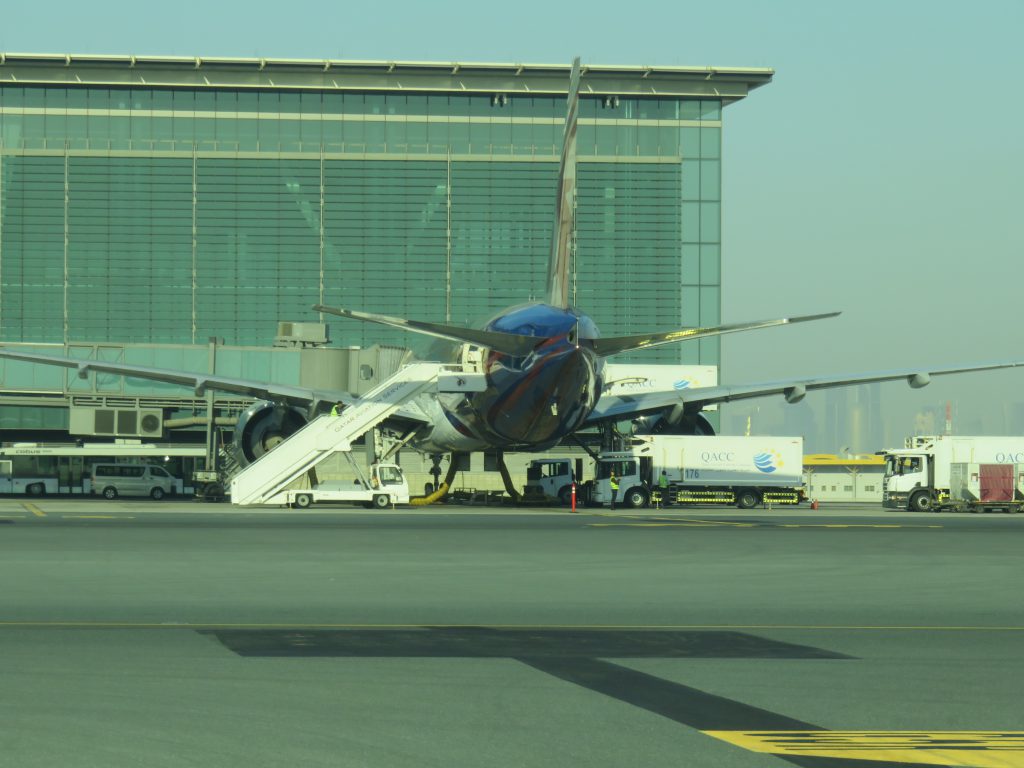 Doha- Zanzibar
After having spent 31 hours on Doha airport, I was more than eager to fly to Zanzibar. I landed in Doha at 1 o'clock in the middle of the night from Stockholm and my next flight from Doha to Zanzibar was at 8 o'clock in the morning. For me, I don't mind spending few hours at an airport, I can amuse myself.
Unfortunately I did not get on the flight to Zanzibar due weight problem. There were seat available but because of the weight due to that this flight is triple loaded of food for going from Doha to Kilimanjaro and then to Zanzibar where a new crew takes over and flies home the plane to Doha again.
The next flight for me to Zanzibar is next morning the same time, that's right,  24 hours later. It couldn't do anything then just wait now. What happened during my 31 hours is a story in itself which I will write about later.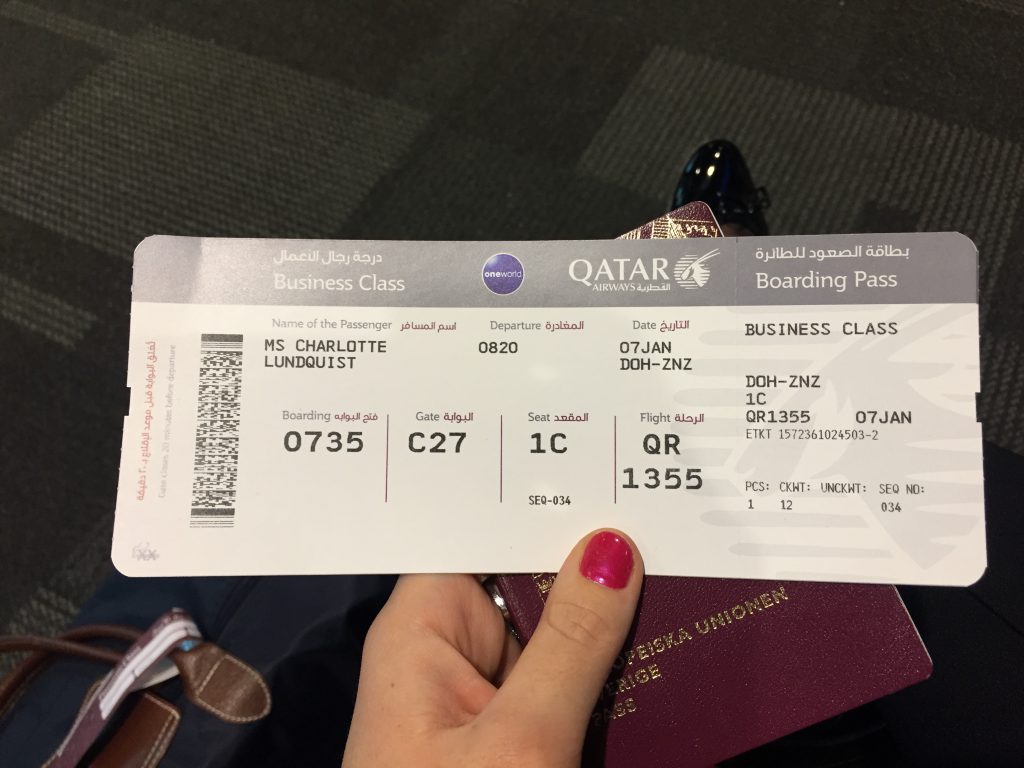 Doha – Zanzibar with Qatar Airways Business Class
One day later, I'm on the flight to Zanzibar, finally! I only got to reschedule with my hotels and my guide a little bit on Zanzibar but it worked out and it's things like this than you have to expected when traveling on standby tickets. It will not always be as expected. If you can't understand that then you should not travel on standby tickets.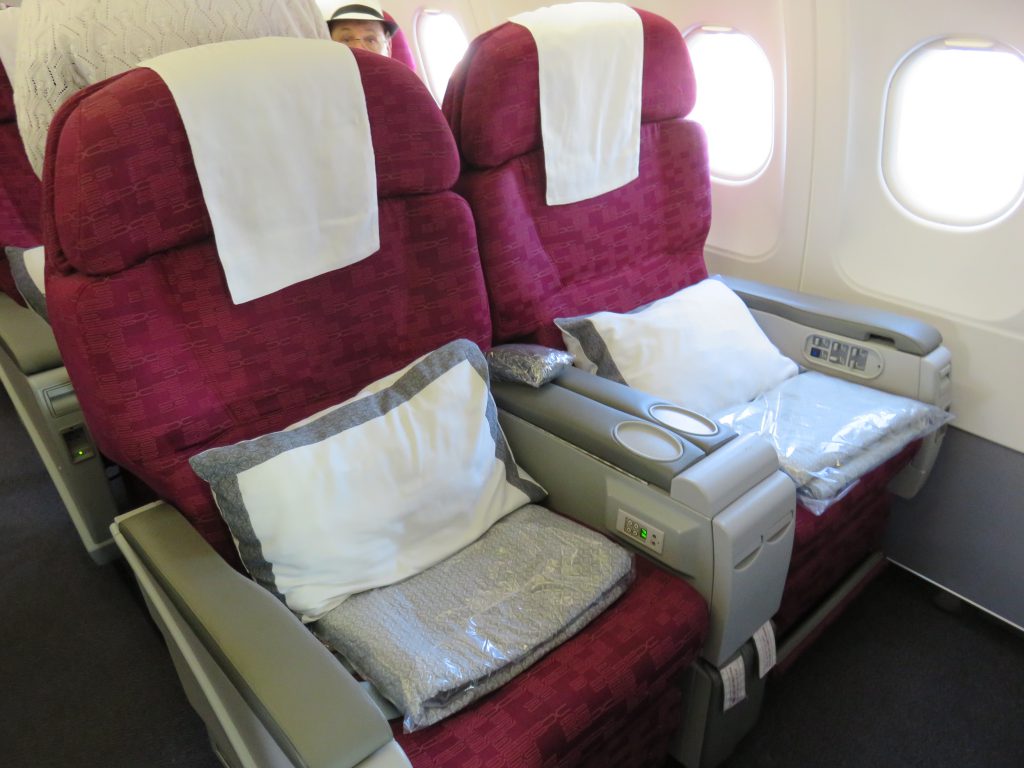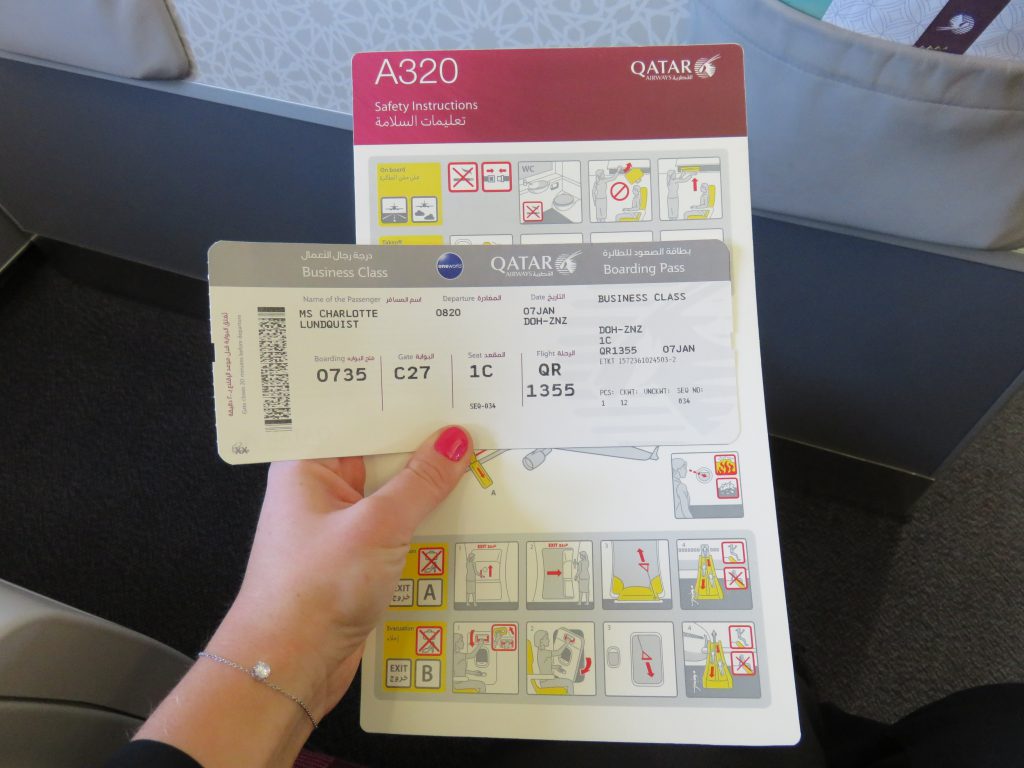 Business Class with Qatar Airways Airbus 320
Once again I got a seat in Business Class on Qatar Airways Airbus 320 from Doha – Zanzibar. I enjoyed my seat 1C but the seat next to me was free so I jumped to that one next to the window, which was seat 1A instead 😉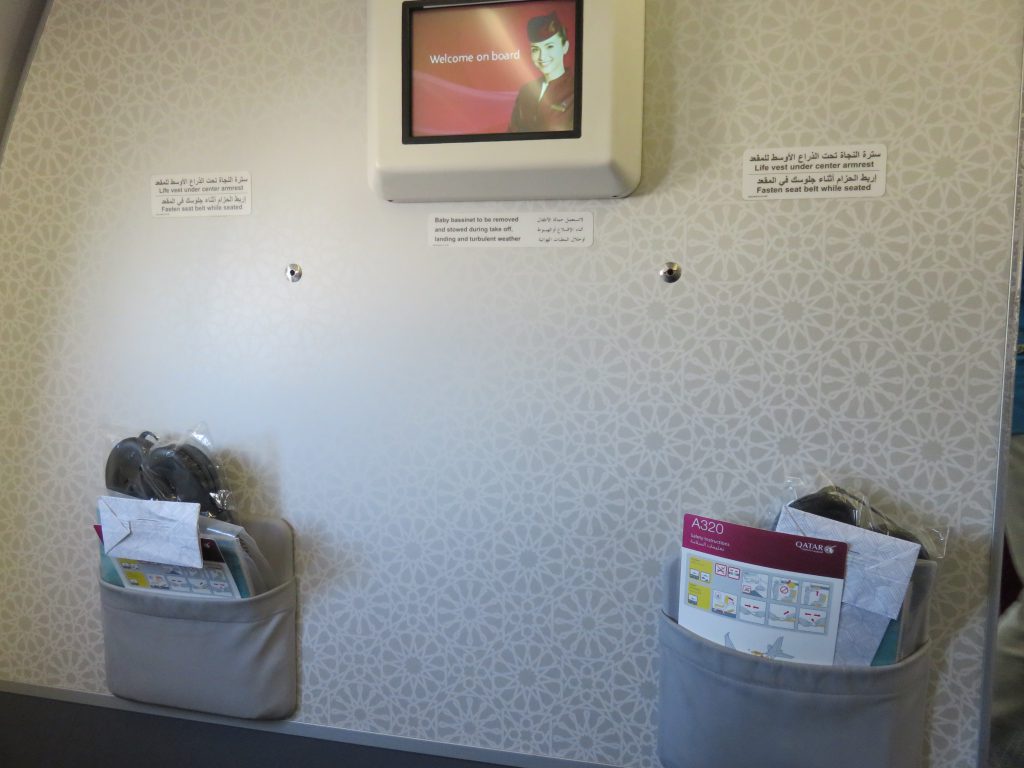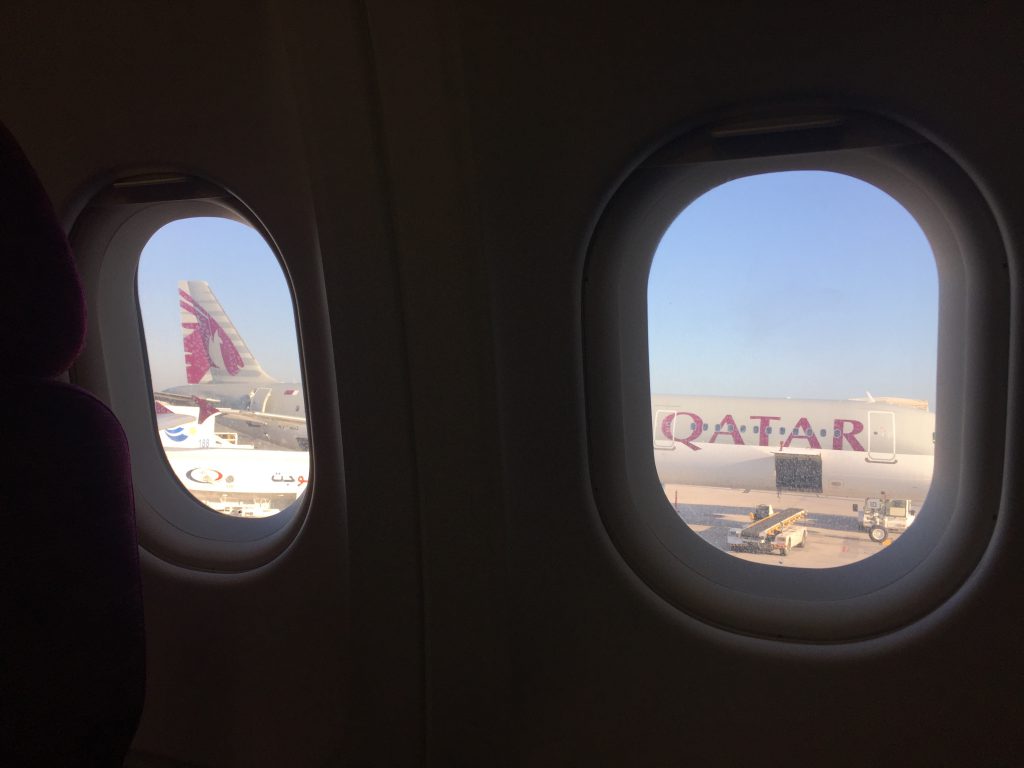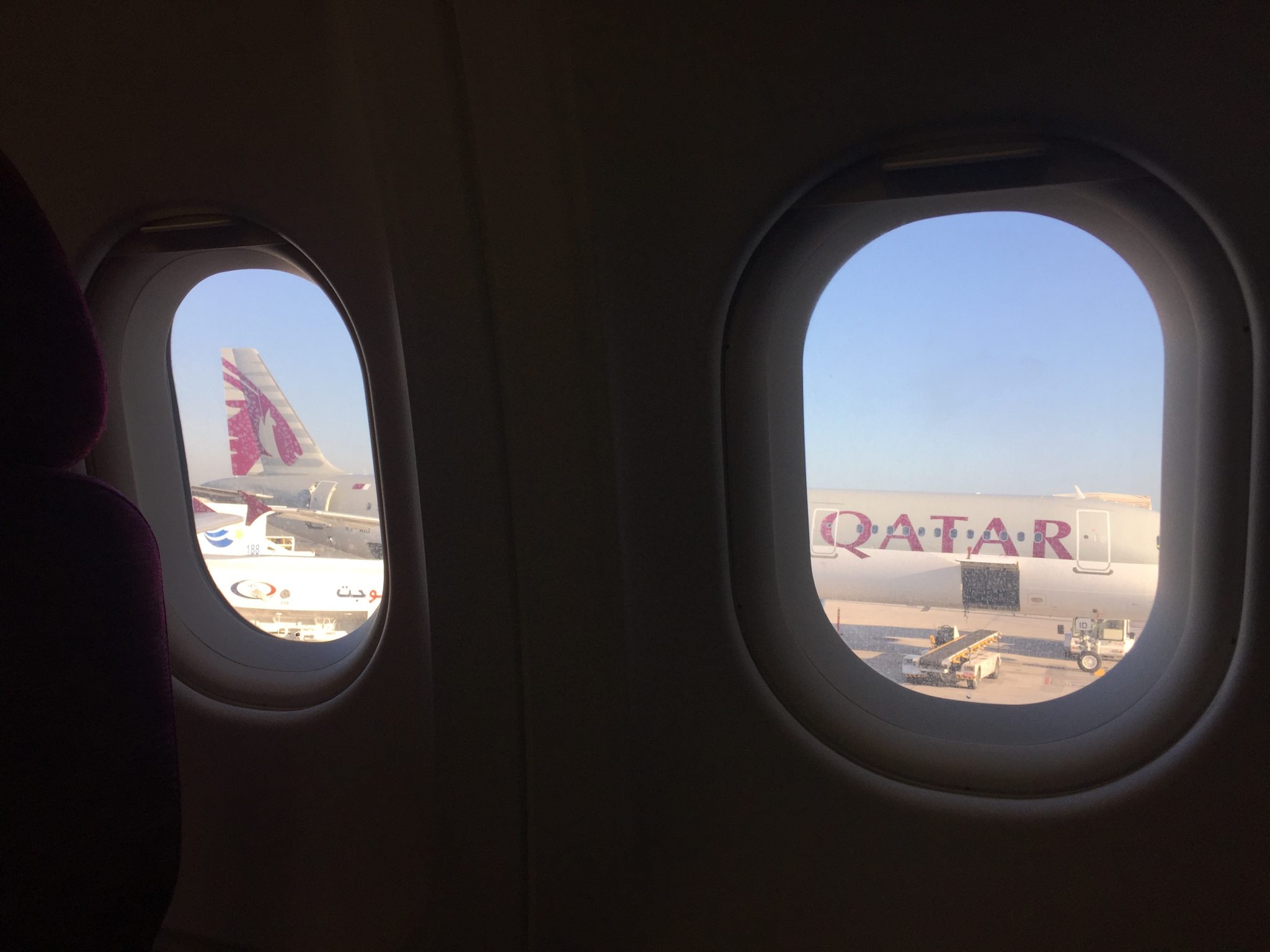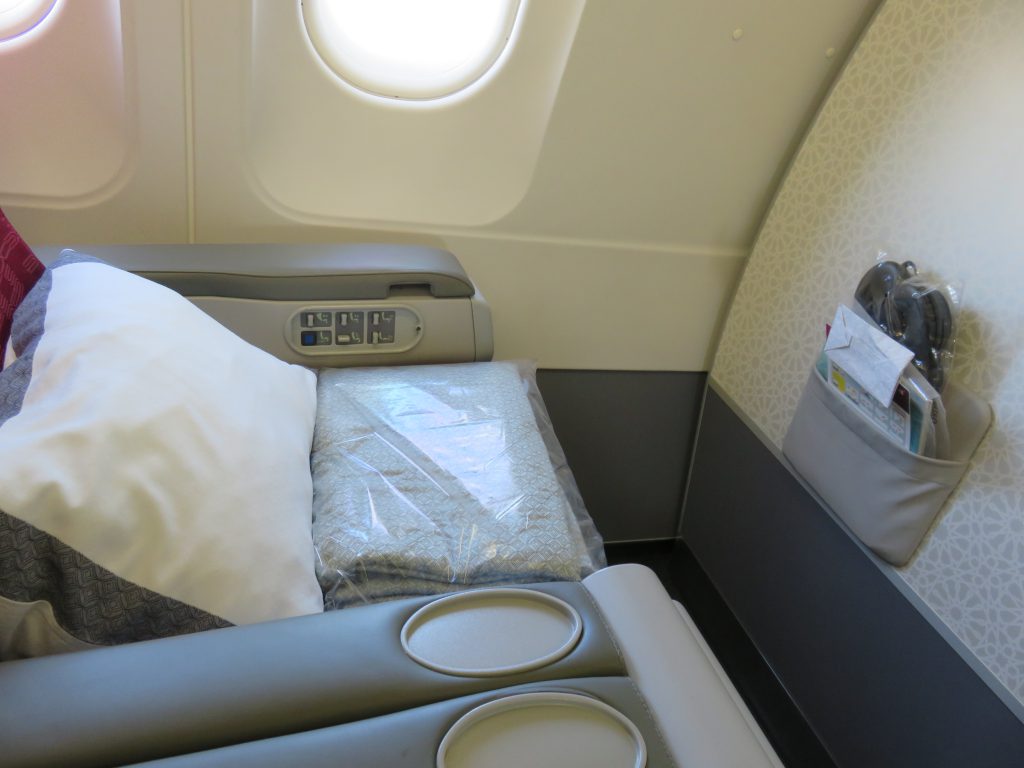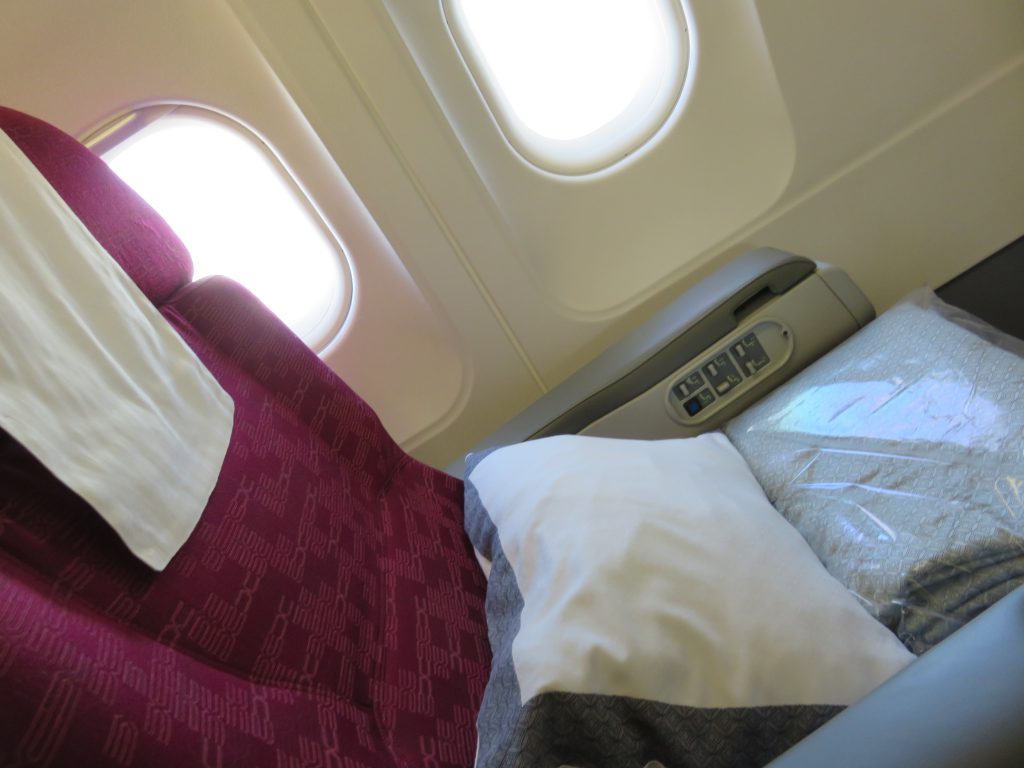 Welcome drink in Business Class
As soon as I stepped onboard the aircraft, I was served freshly squeezed orange juice and a cold towel.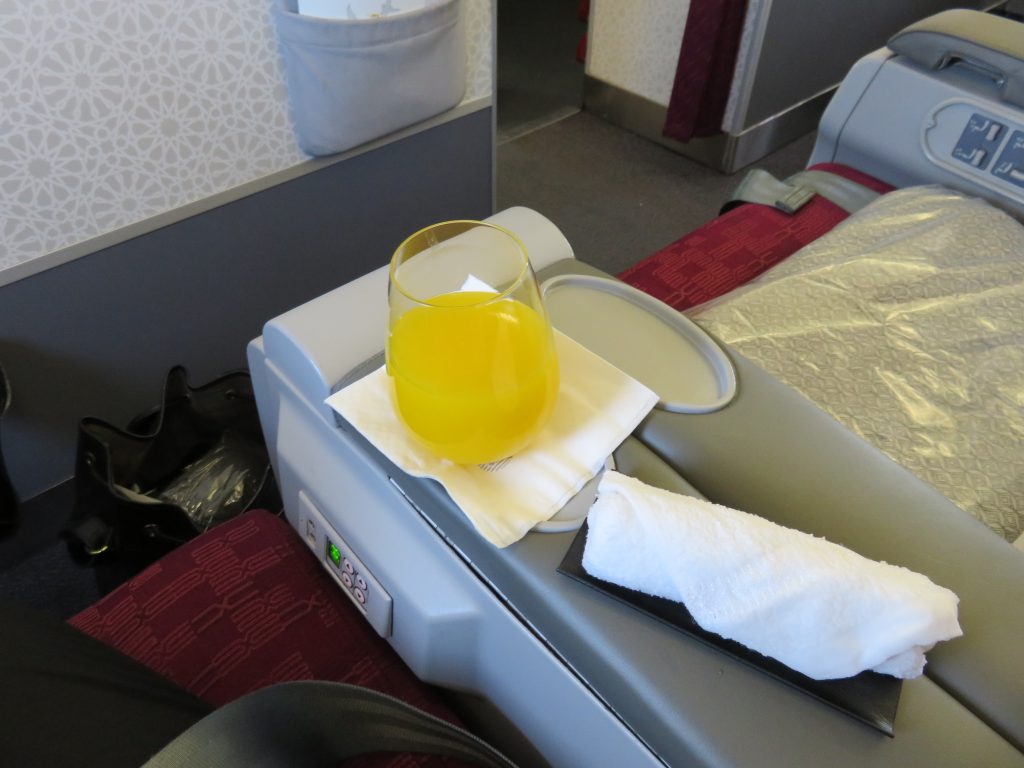 Immediately after take off, I chose to drink champagne again. I can never get enough of that 😉 Also, I thought that I was worth it after having spent two nights in an airport!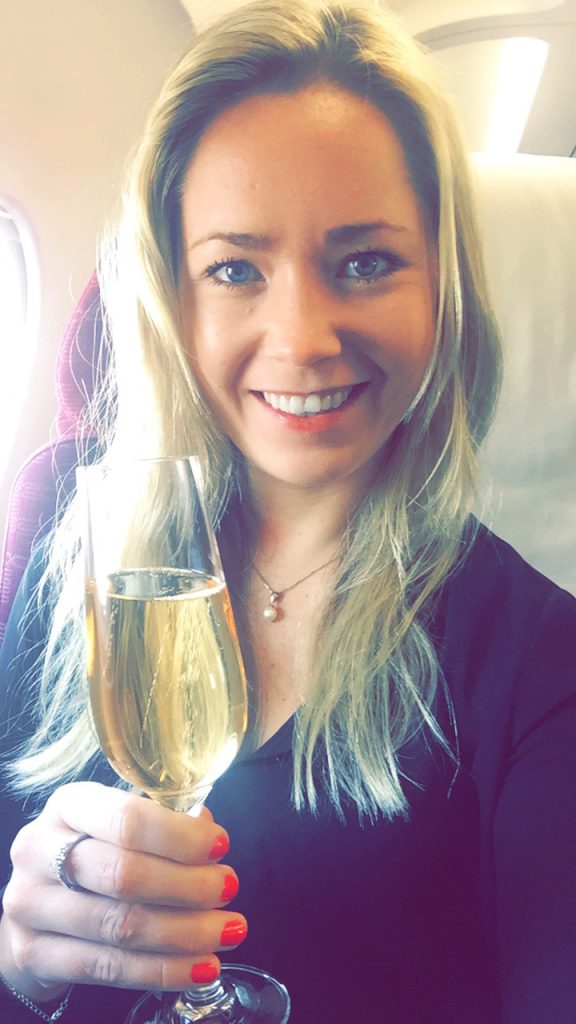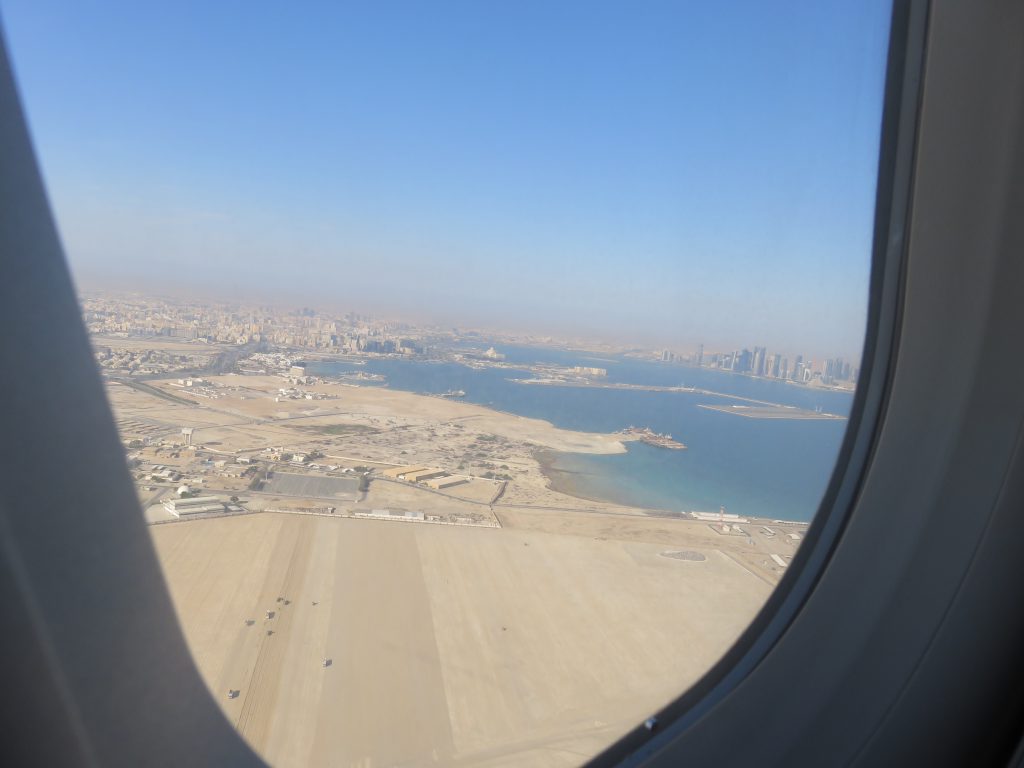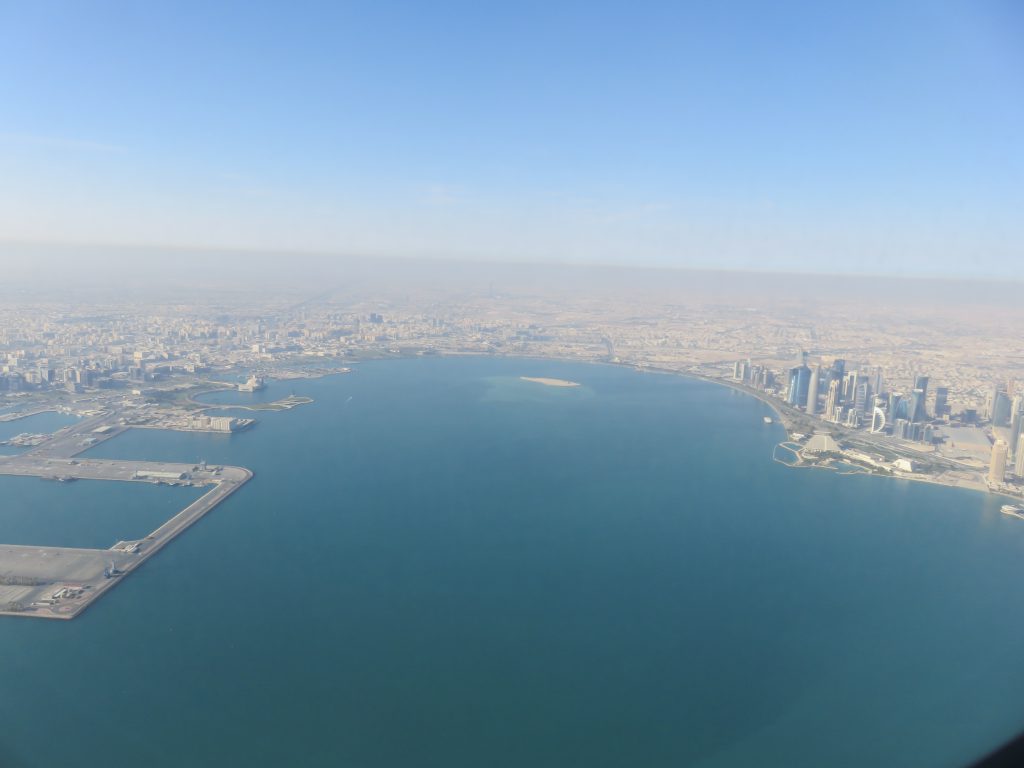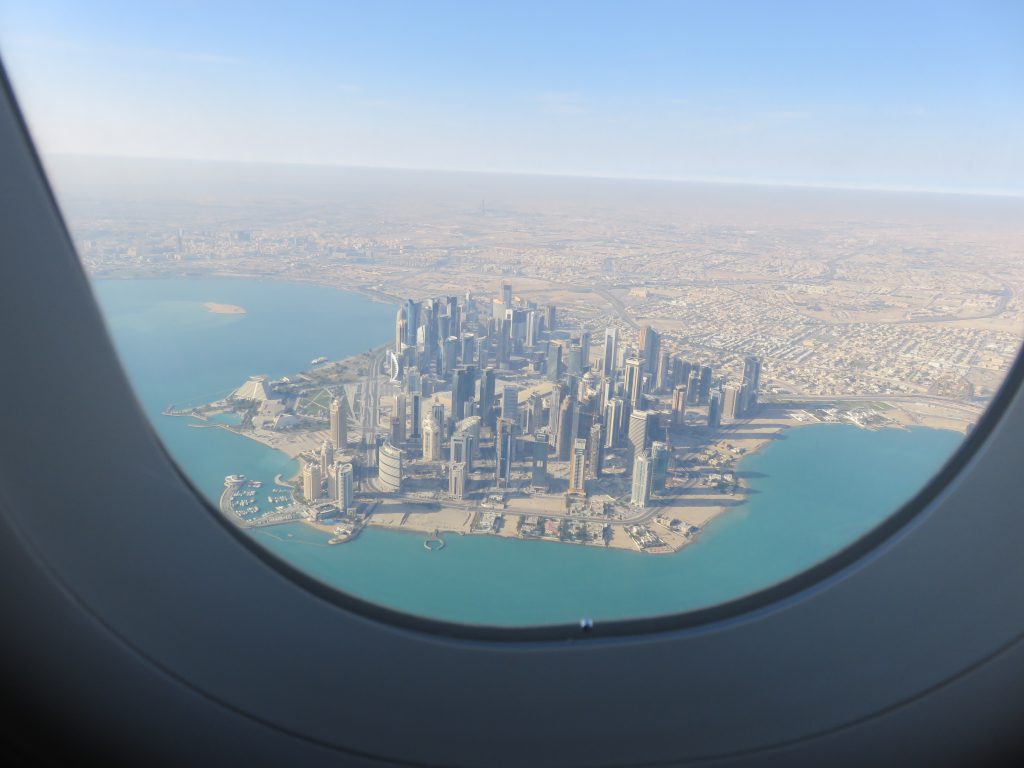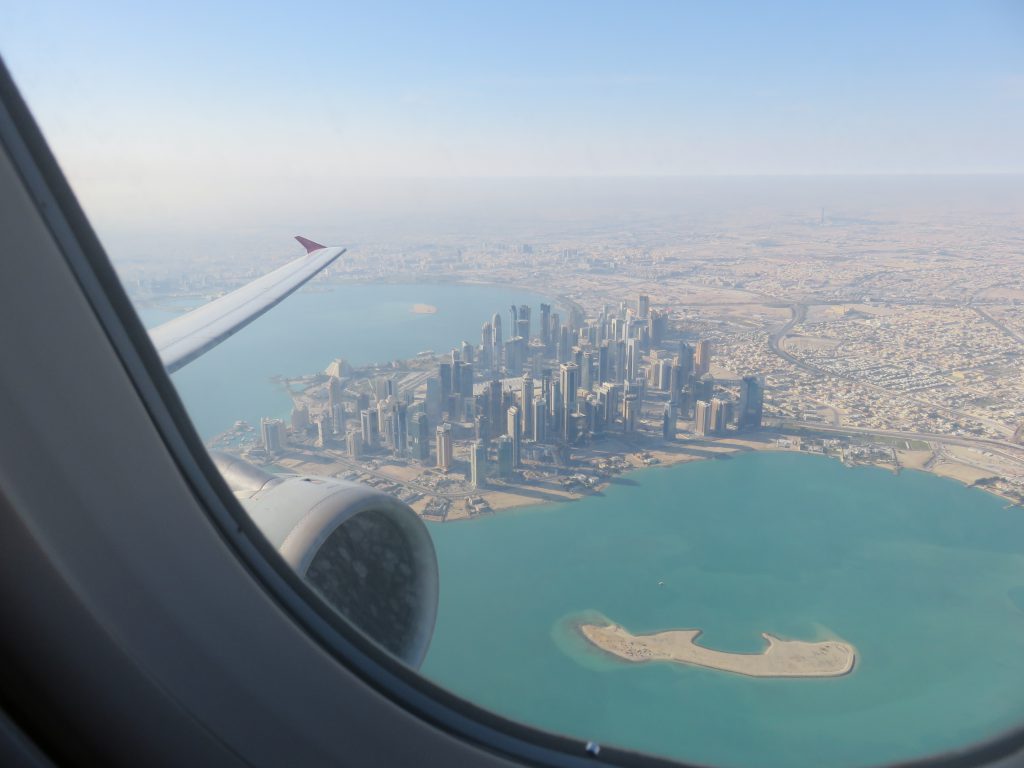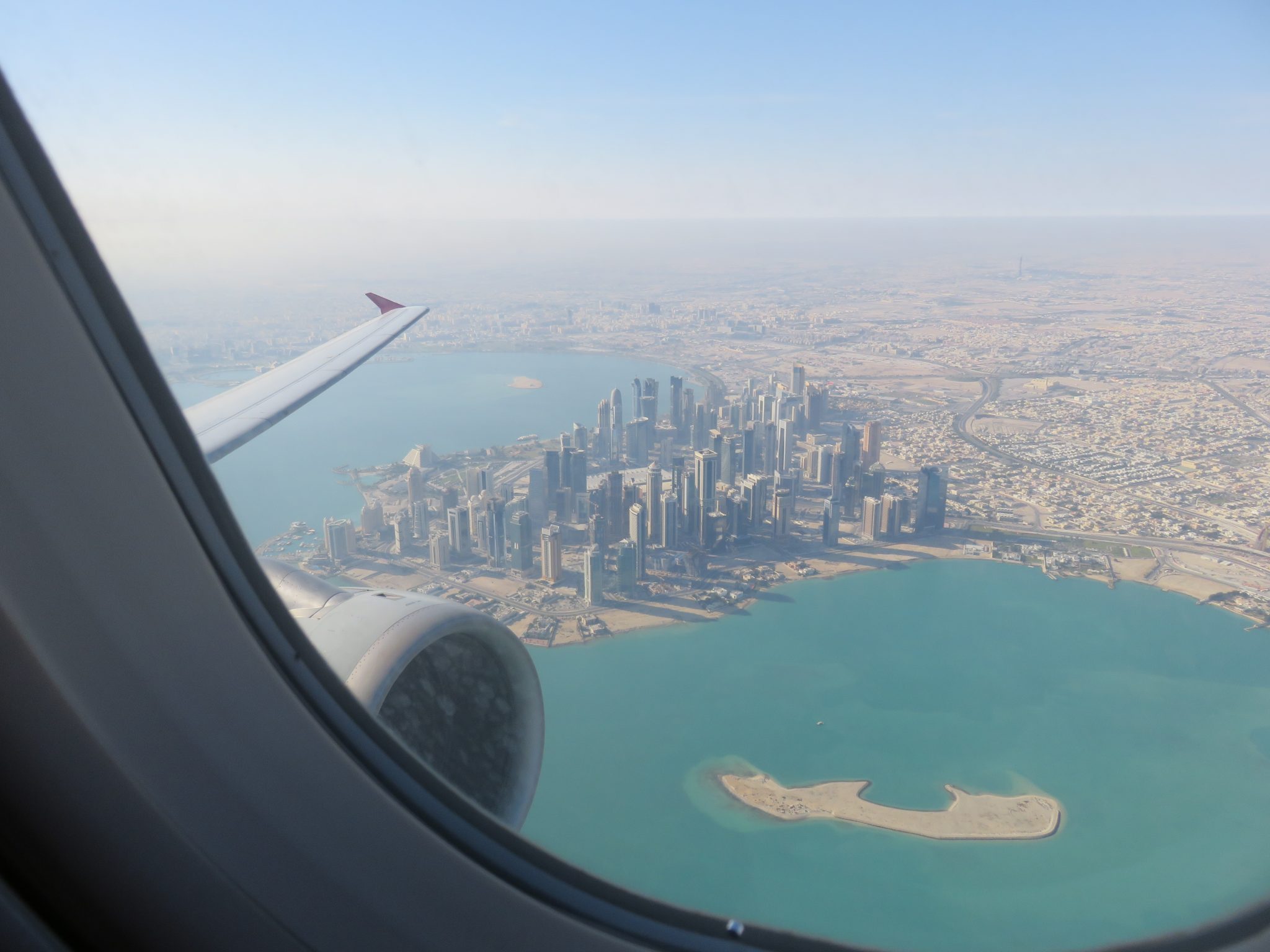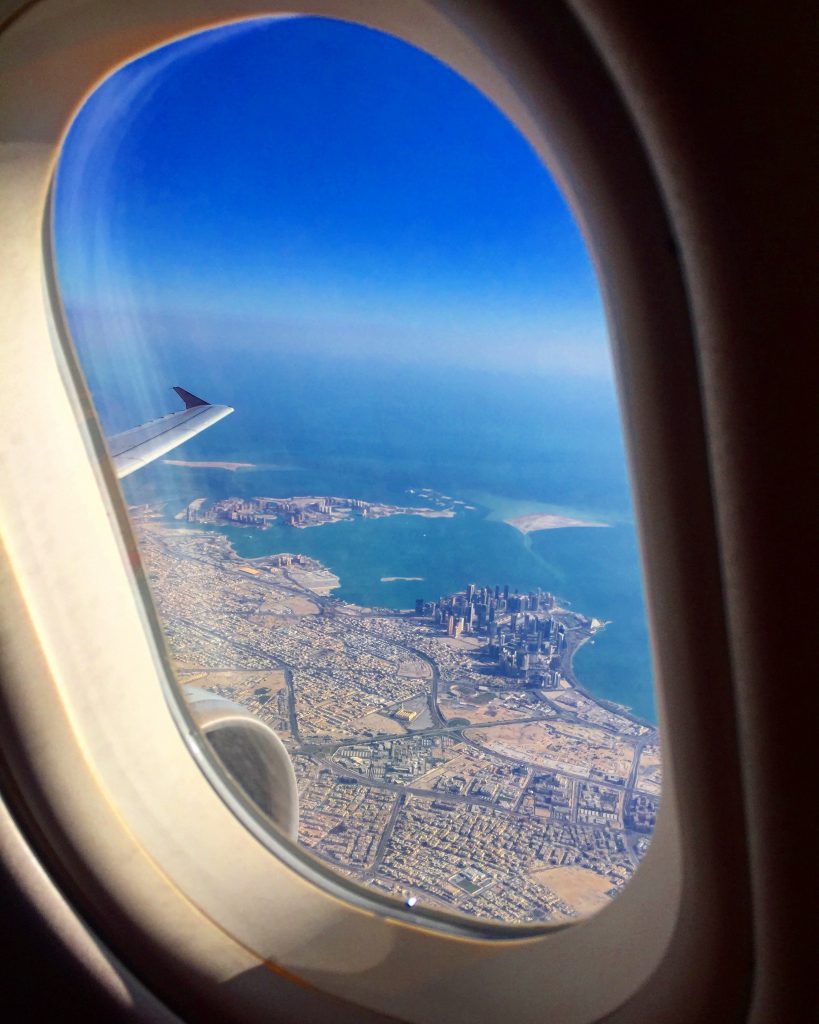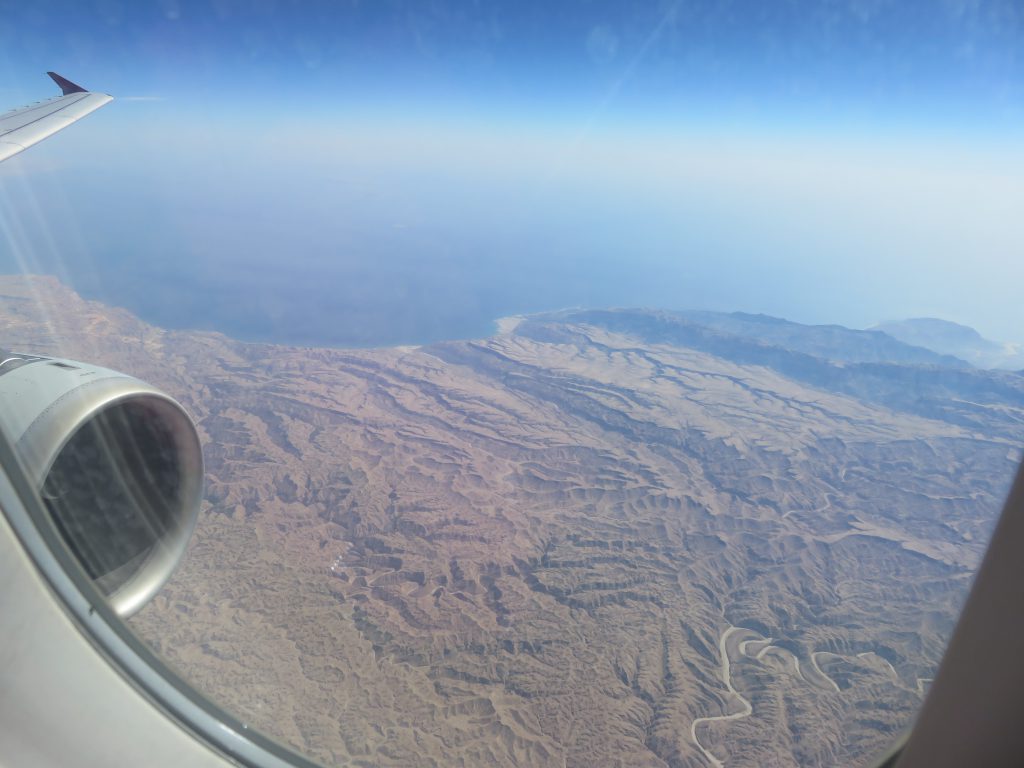 Food + Drinks
This was a day flight and I got lunch served onboard this flight. For an appetizer I ate coscos with shrimps and for the main course I chose steak. I was both tired and starving on really good food (instead of airport food) and ate it with pleasure! After lunch, I sank into my chair and went to sleep for few hours before landing into Zanzibar.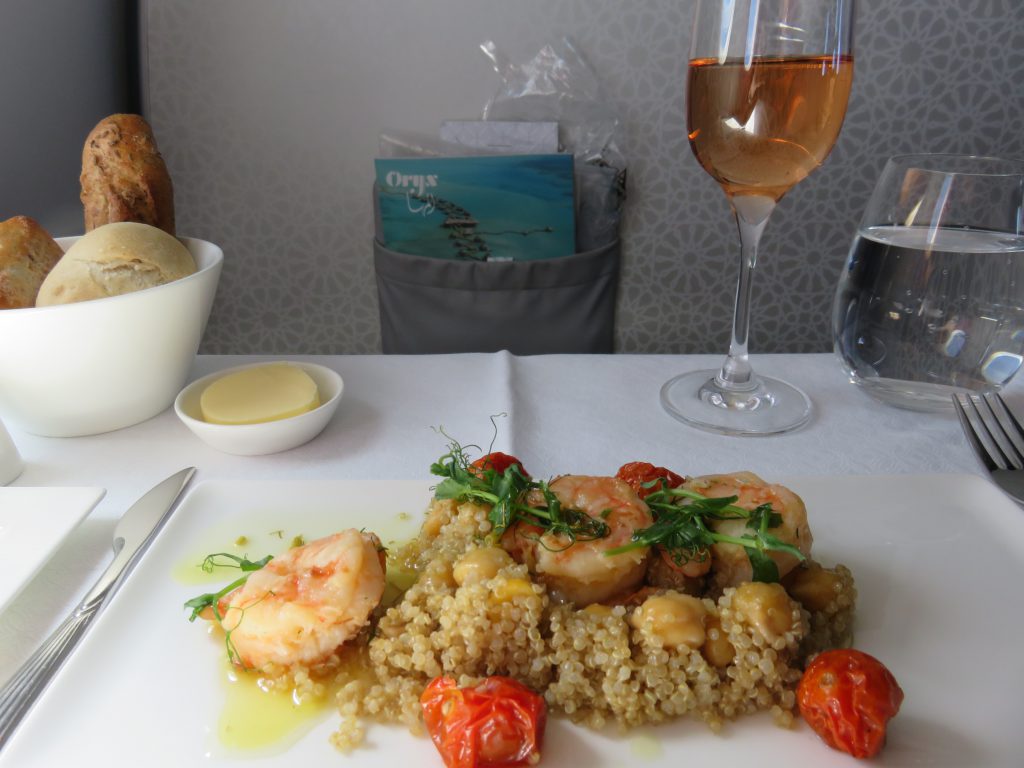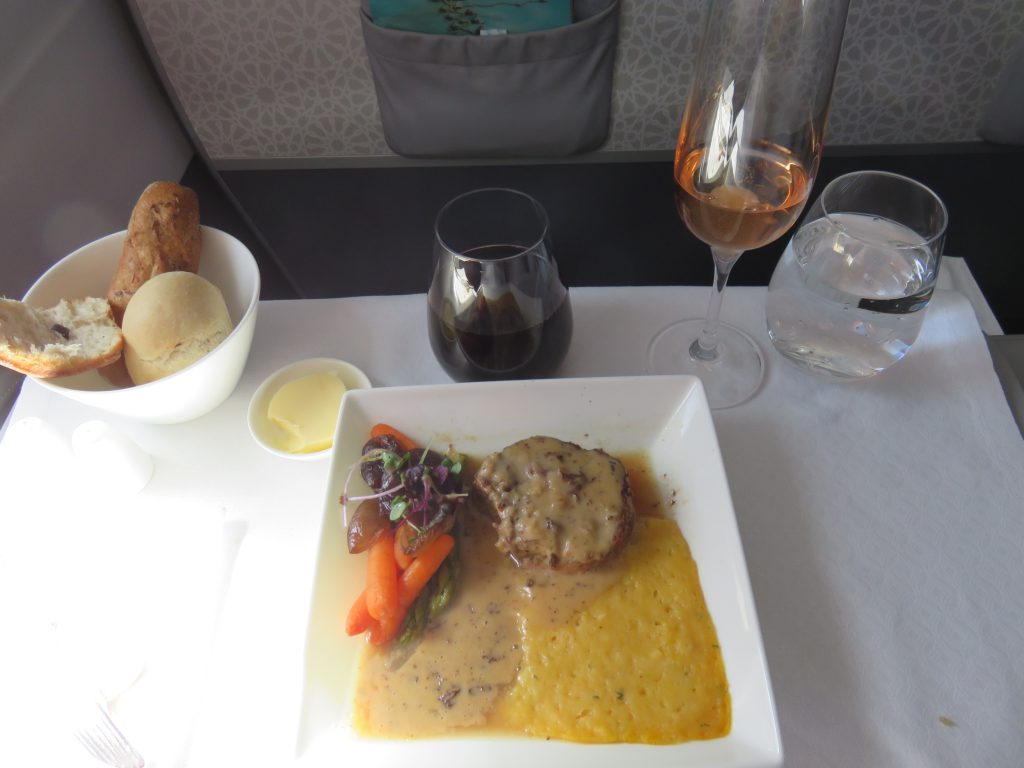 Evaluation
I want to give Qatar Airways Business Class 5 stars out of 5. Everything was super all the way onboard. The ground staff are incredibly nice and kind, flight attendants are very helpful and the food and service onboard is great! Honestly, I have so far never flown anything better than this! : D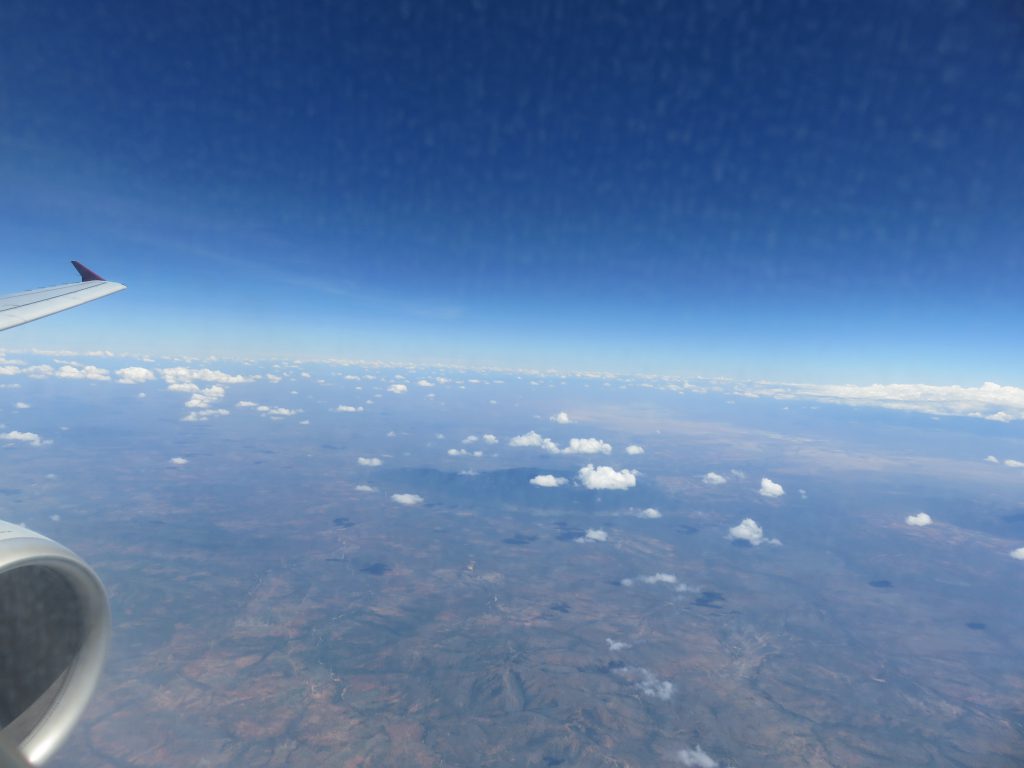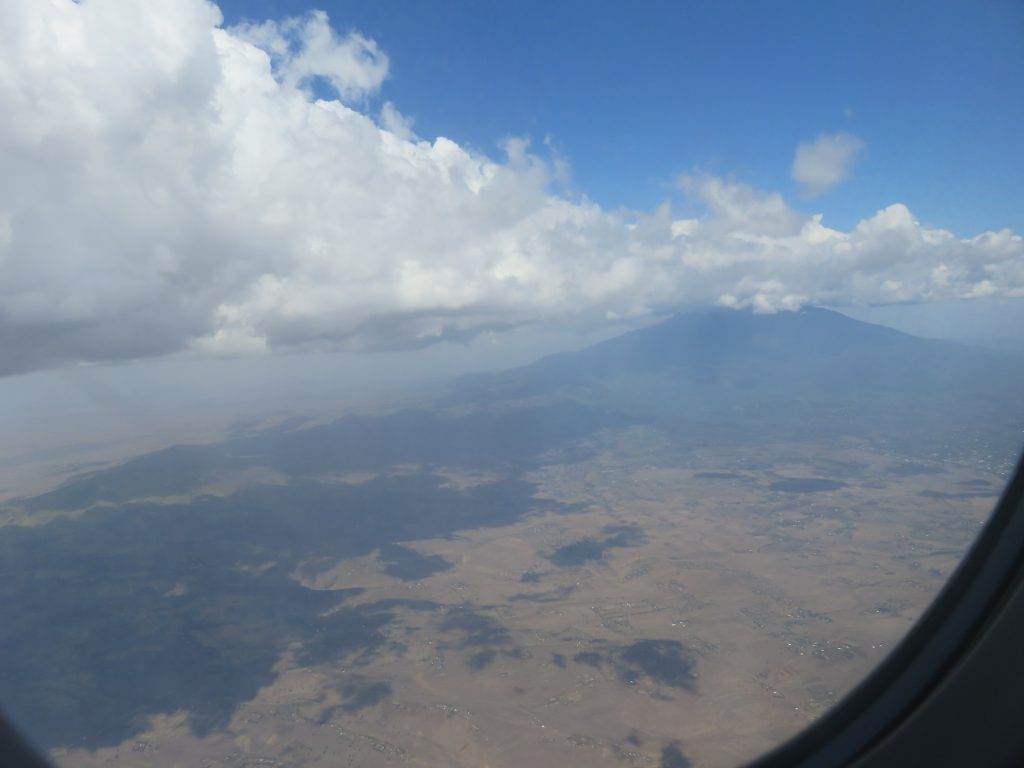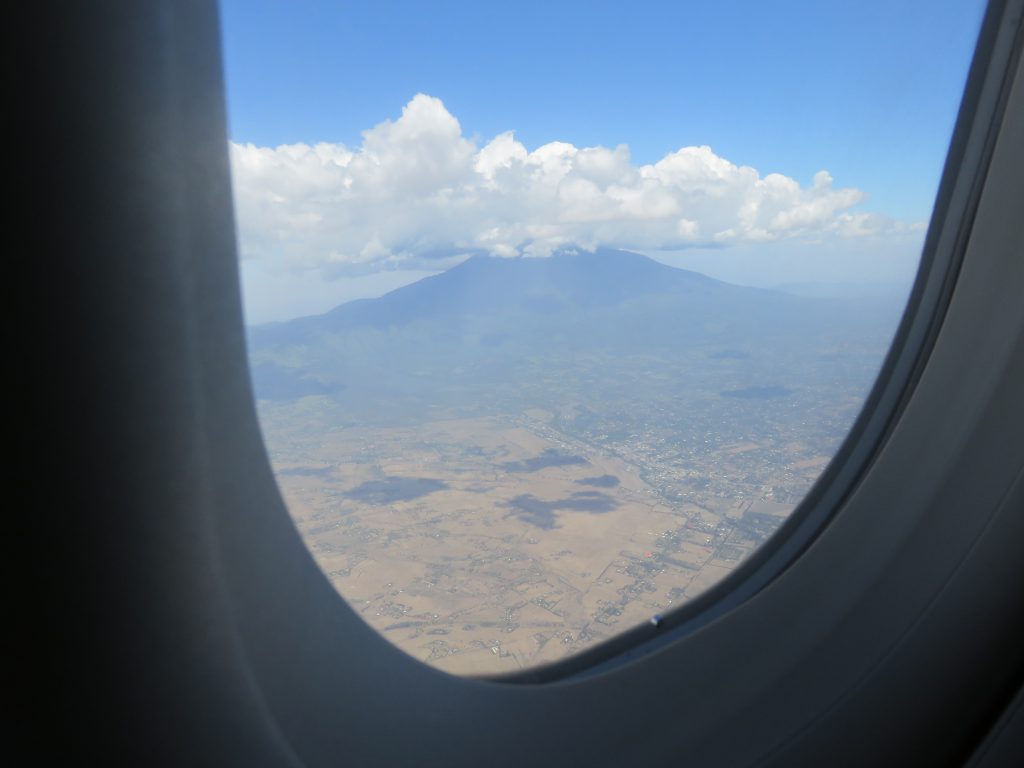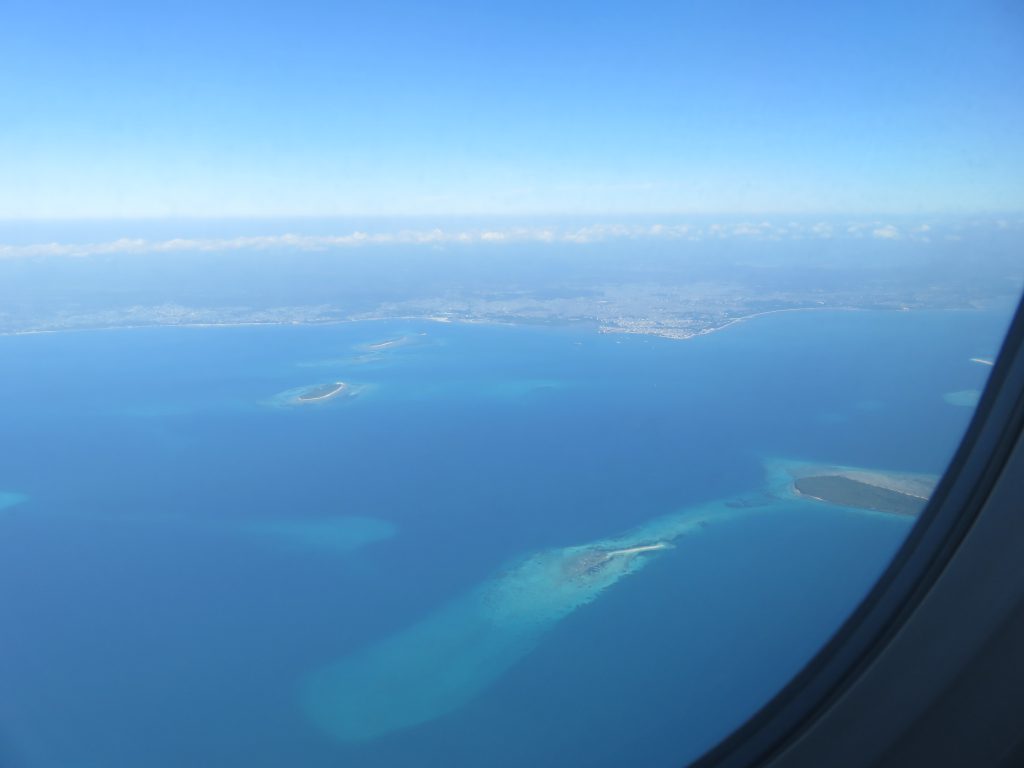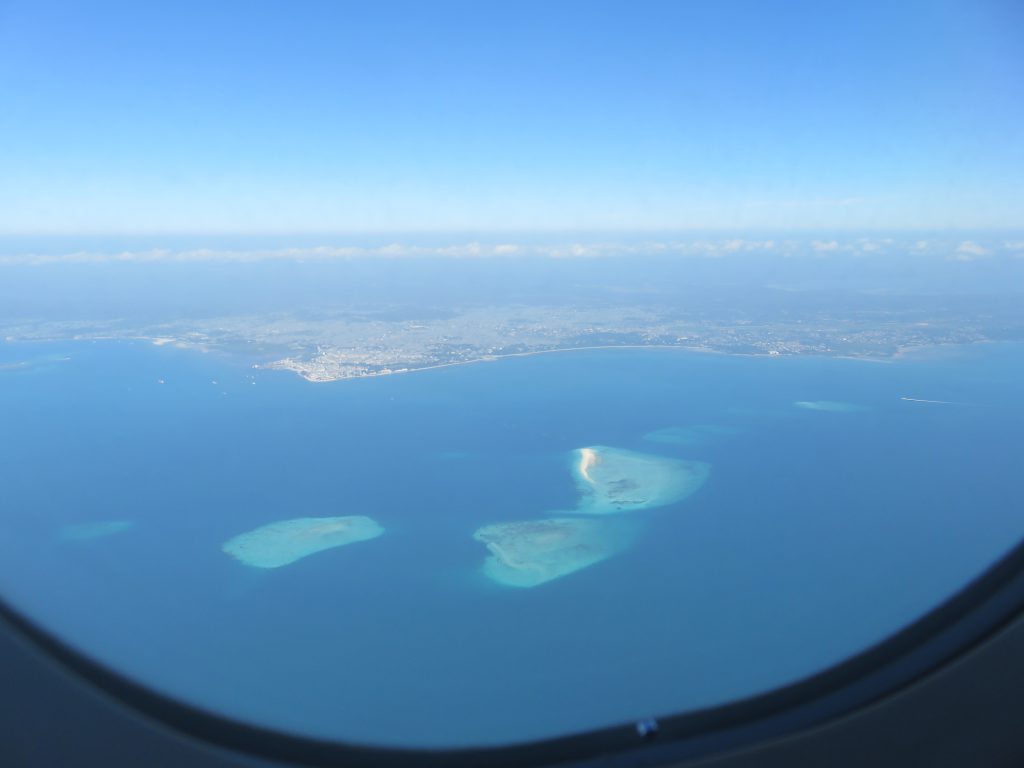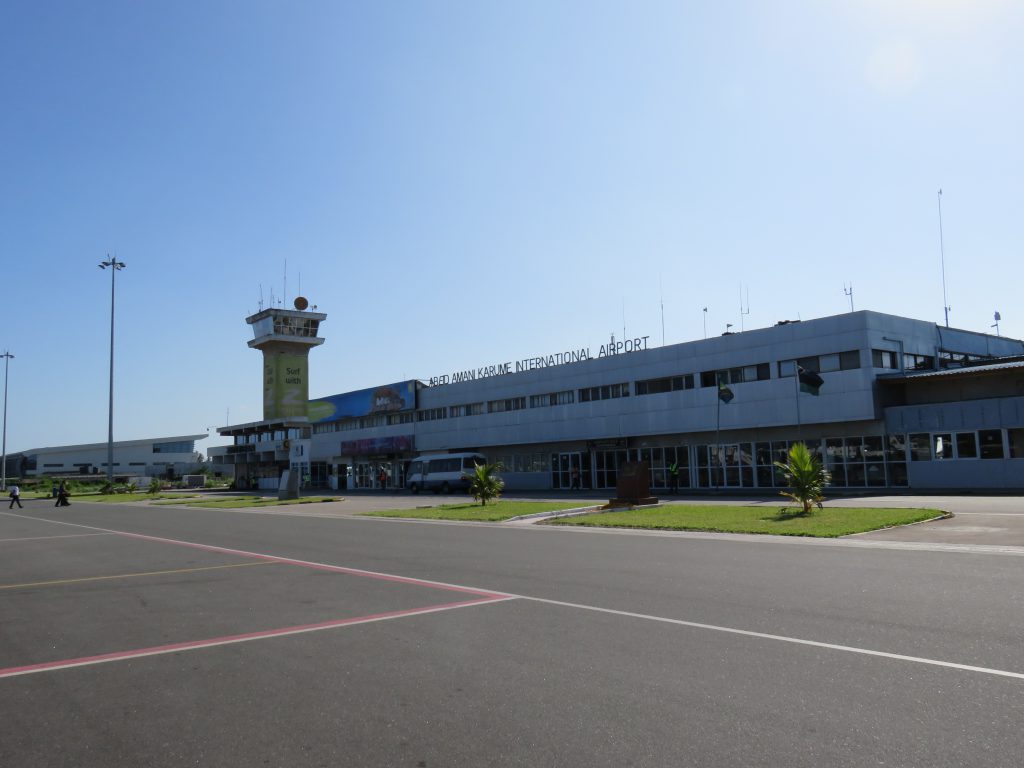 I have flown with Qatar Airways in Economy Class (that you can read more about here) but to fly with Qatar Airways in Business Class was a true pleasure! The flight attendants were very nice and I got the food and drink I wanted. I can really recommend to fly with Qatar Airways and it´s also one of the best airlines in the world!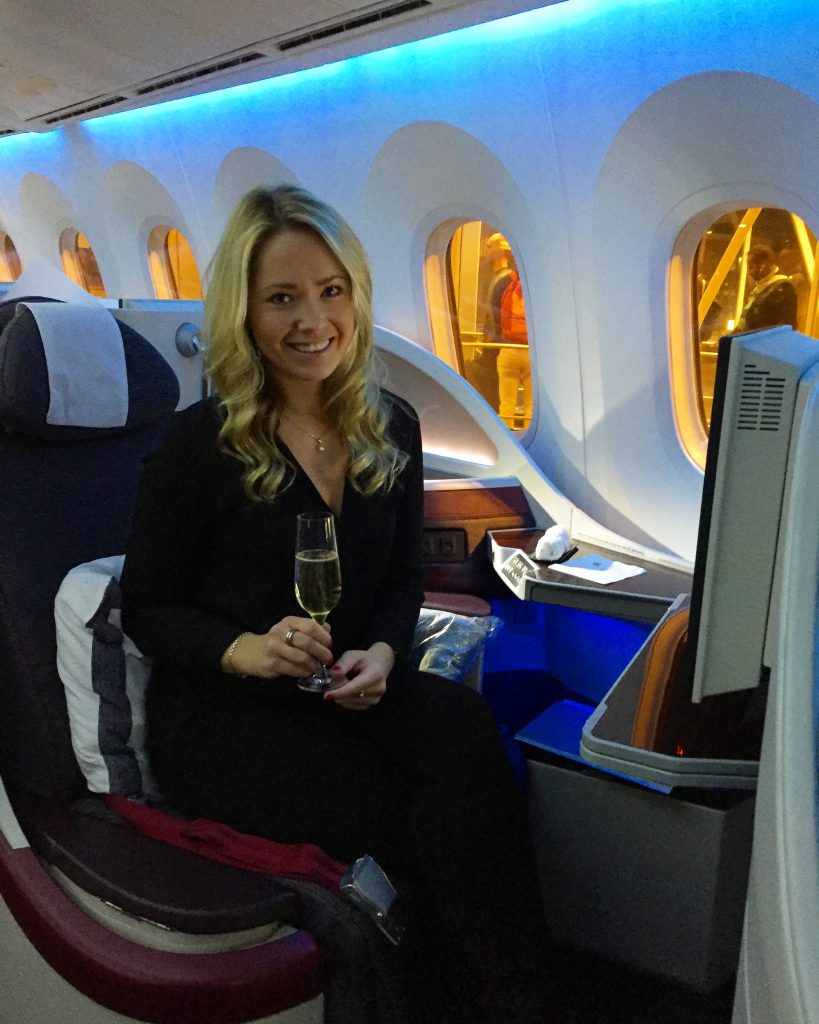 Have you ever flown with Qatar Airways in their Business Class? How did you like it?
Happy Travels!
// Charlotte