My Flight With SAS Airbus 320 Neo From Stockholm to Faro
Once again I flew SAS new Airbus 320 Neo, an airplane that I really like. The seats are nice, they are thin and made in fabrics, and they are comfortable to sit in. The flight was from Stockholm Arlanda Airport to Faro, Portugal. SAS has direct flights from Stockholm to Faro, which I think is great!
SAS Airbus 320 Neo to Faro
The flight took a little more than 4 hours but it went fast. As long as you have a good book and are busy photographing the view from the airplane window, the time goes fast 😉 For those who don't like the same occupation as I, can watch some episodes of their favorite series, then the flight will feel quick. 4 hours sounds like a long time, but it goes much faster than you think.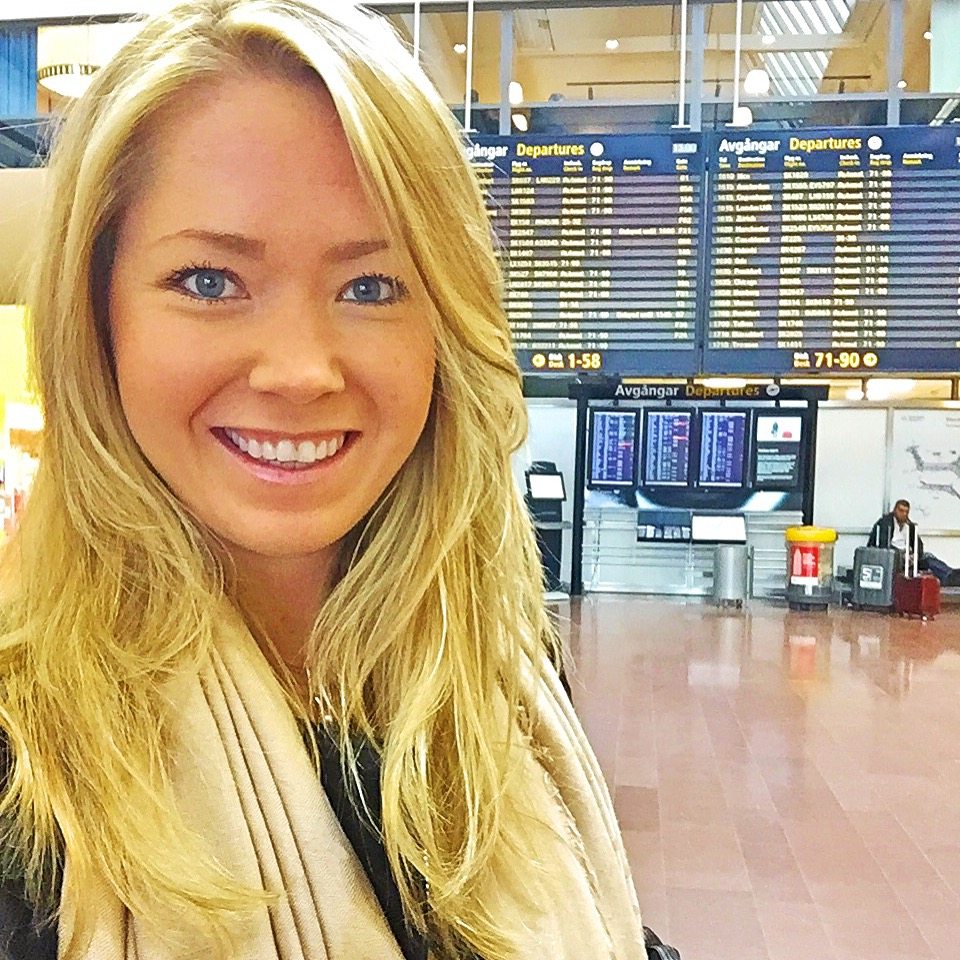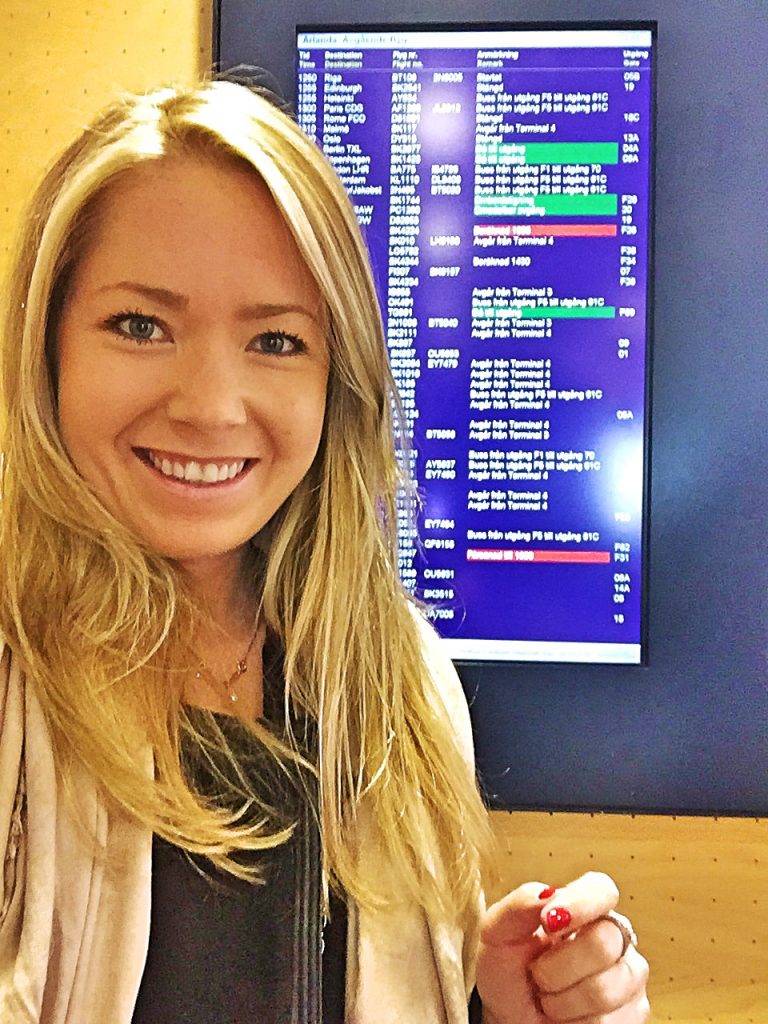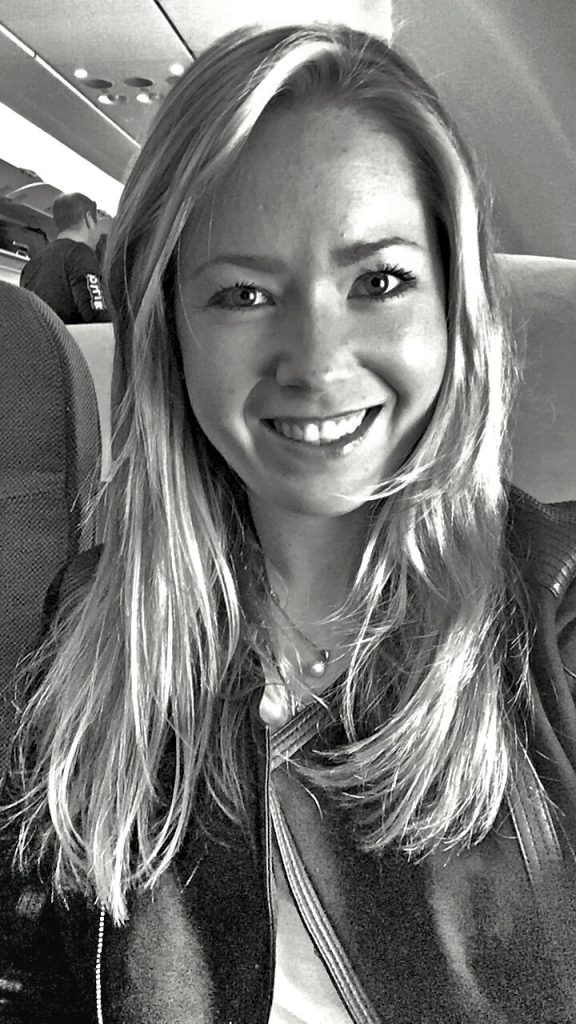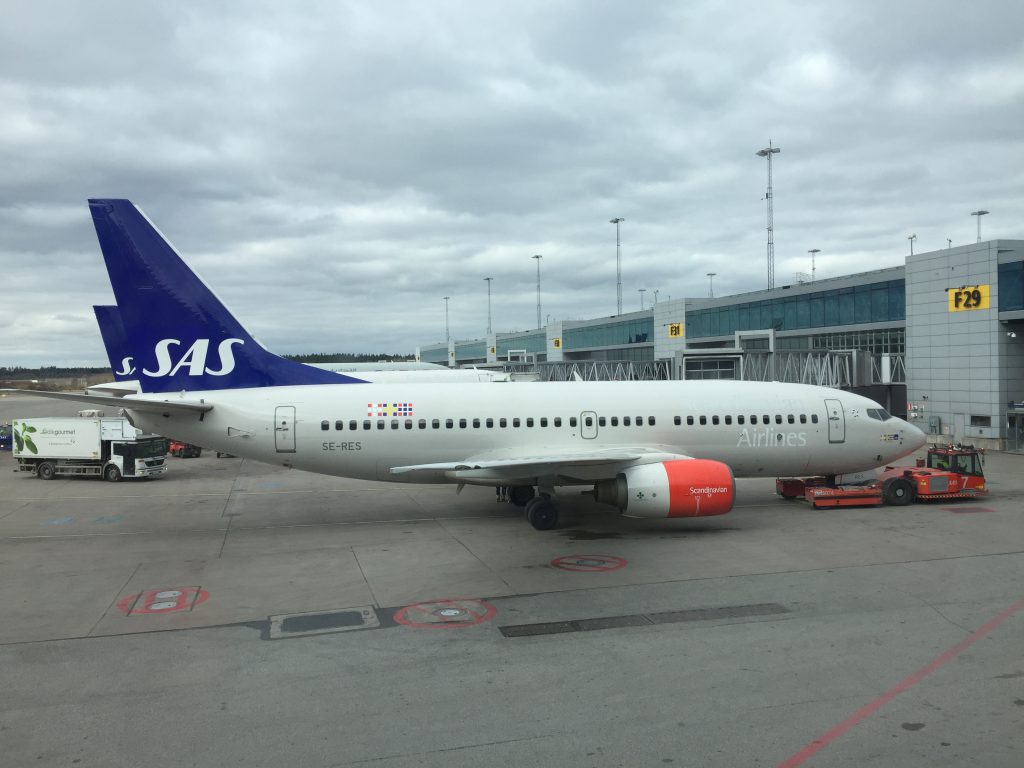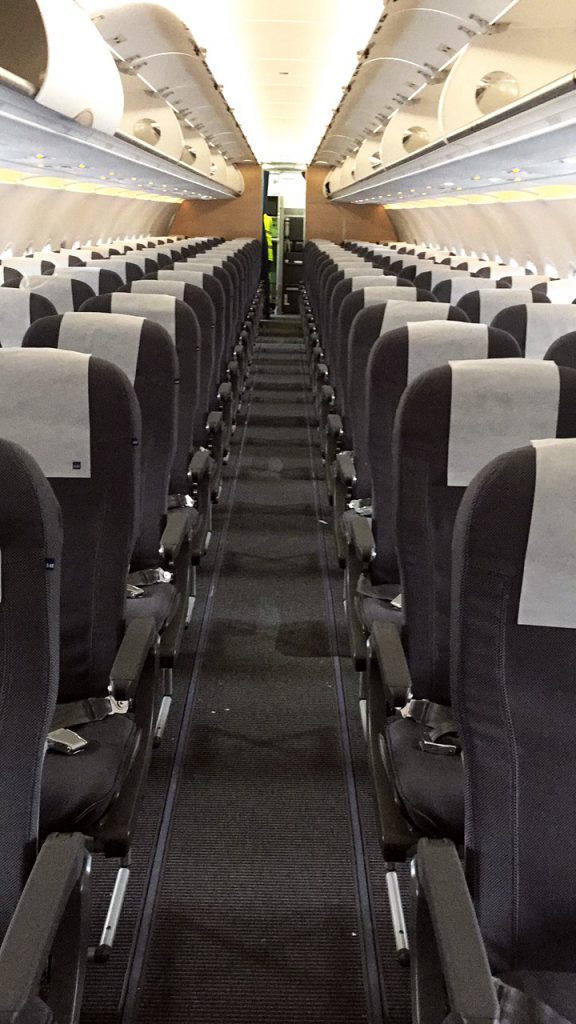 My old employer was just outside my window when we were on our way to the runway.
2 favorite airlines in one and same picture – it can't be better! 😀
We were suppose to take off from Arlanda 15.10 local time but we were one hour delayed and landed 19.30 local time instead of 18.30. Nevertheless, I experienced the sunset over Faroe from the airplane window. What a fantastic view!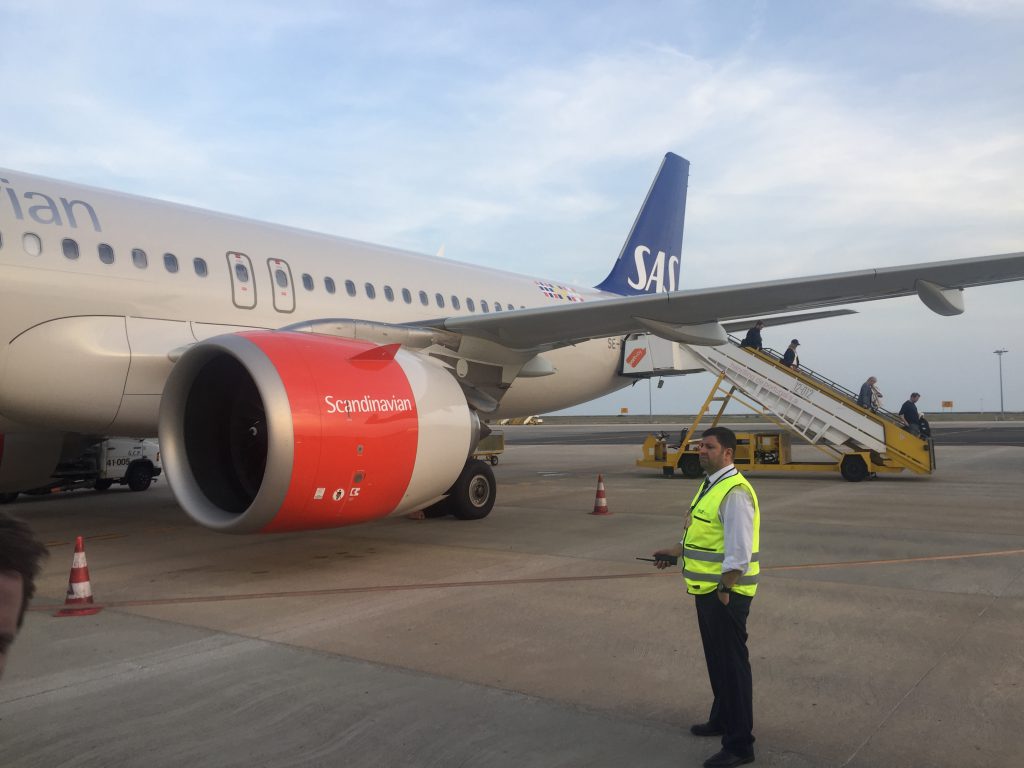 Have you flown SAS Airbus 320 Neo, what did you think about it? Check out more models of SAS airlines here.
Happy Travels!
//Charlotte