Snapshots from Qatar Airways B777, B787 and A350 in Business Class To/From Bali
Wow! What a great response I received on my previous blog post where I instead of writing a flight review made a snapshot report from my flight with Qatar Airways in their A380 in Business Class that you can see more from by clicking here. Therefore, I thought I would continue to show you some snapshots from my flight with Qatar Airways that I flew with in Business Class when I flew with them both to and from Bali in March 2019.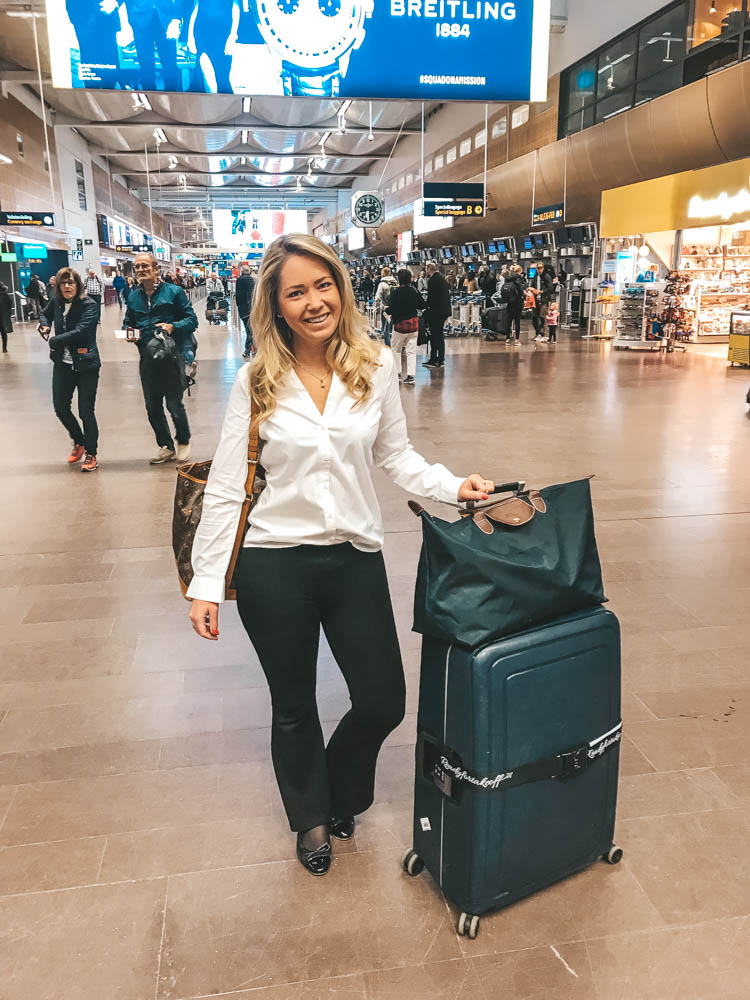 Qatar Airways A350 Business Class QSuite
For those of you who follow me knows that I previously flown with Qatar Airways A350 in their QSuite which I loved and wrote a longer flight review about (which you can read here). It was a dream that came true to be seated in Qatar Airways Airbus 350 QSuite.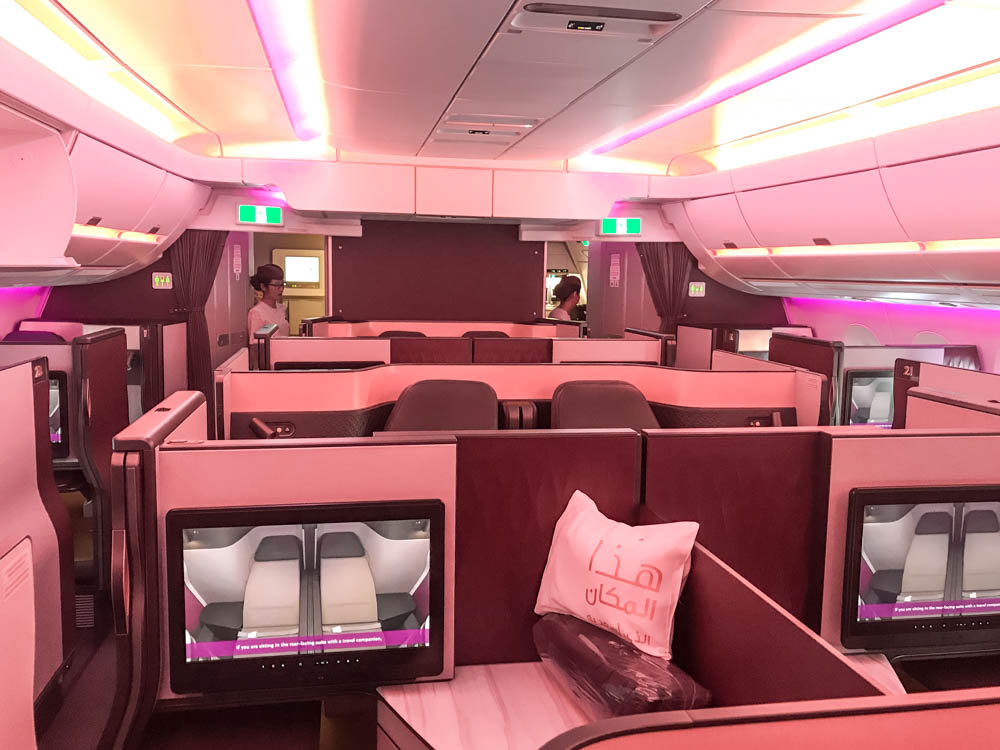 Qatar Airways Business Class
Because I love to fly with Qatar Airways and always prefer this airline to fly with, it was obvious for me to fly with them to Bali. However, it was not in QSuite but it was in Qatar Airways A350 Business Class that I haven't tried earlier and thus a new experience for me. From Stockholm Arlanda to Doha in Qatar, I flew with Qatar Airways in their Boeing 777 which took about 6 hours.
From Hamad International Airport in Doha I flew to Bali with Qatar Airways in their Boeing 787 Dreamliner in Business Class and that flight took more 10 hours so it was really nice to be able to sit comfortably when it was such a long journey, which I also did the whole flight back home to Stockholm, where the first flight was in a Boeing 787 Dreamliner and the last flight from Doha to Stockholm was in their A350 in Business Class.
Snapshots Stockholm – Doha Qatar Airways Business Class B777
The first route from Stockholm to Doha was in Qatar's aircraft type B777 in Business Class which I enjoy flying, because there is so much space around me and an open area where I can look over the whole cabin. This flight took about 6 hours 🙂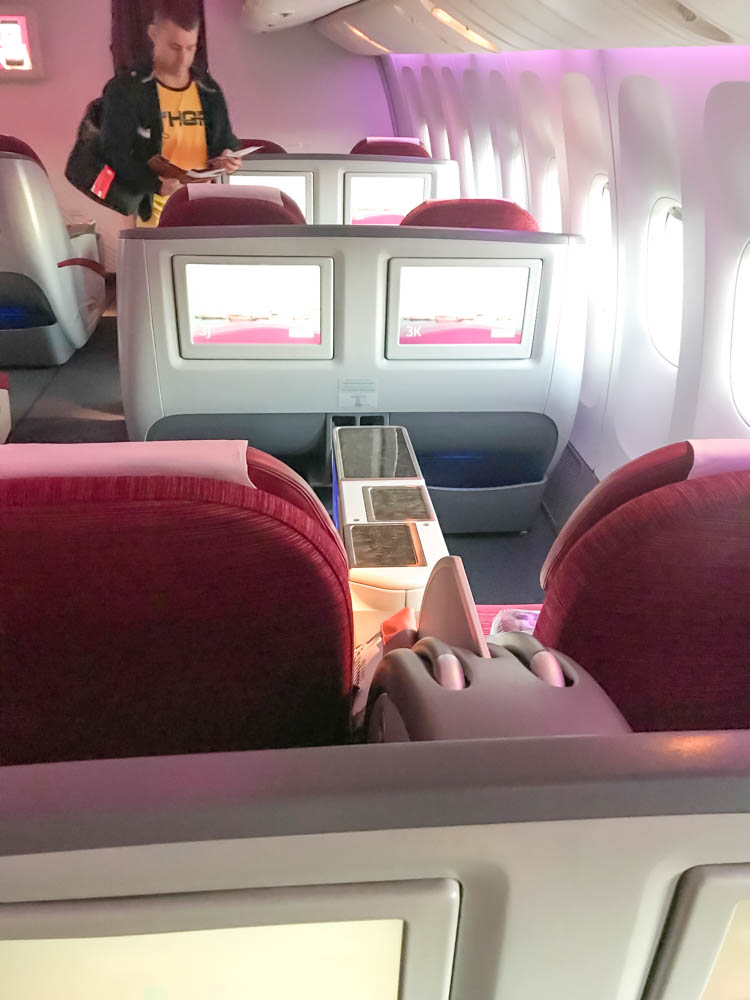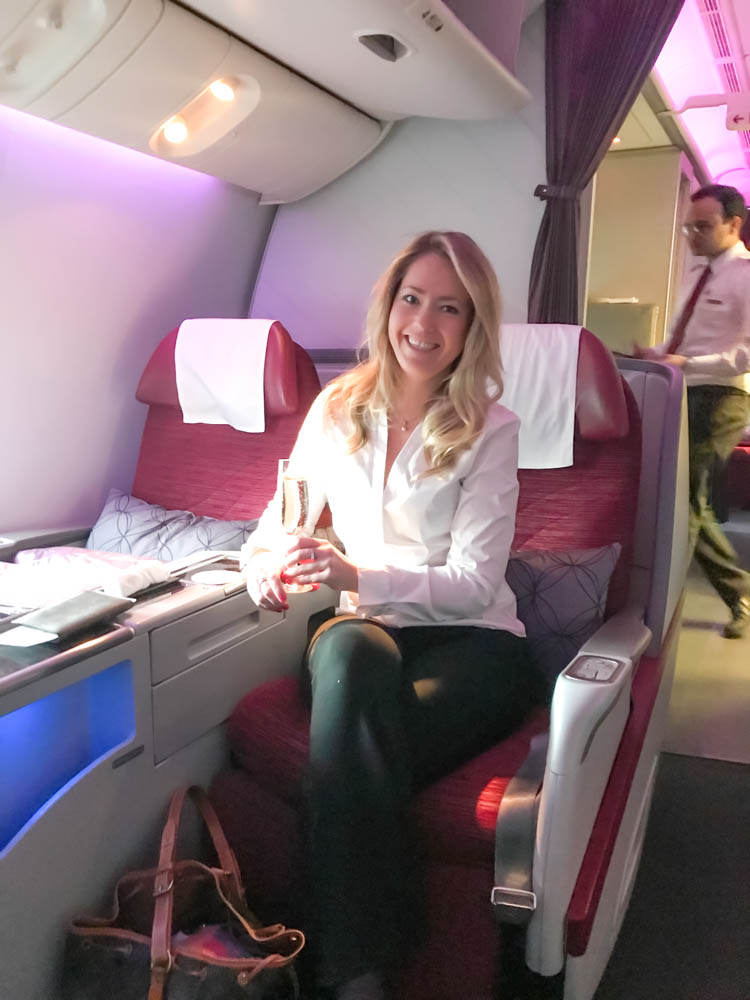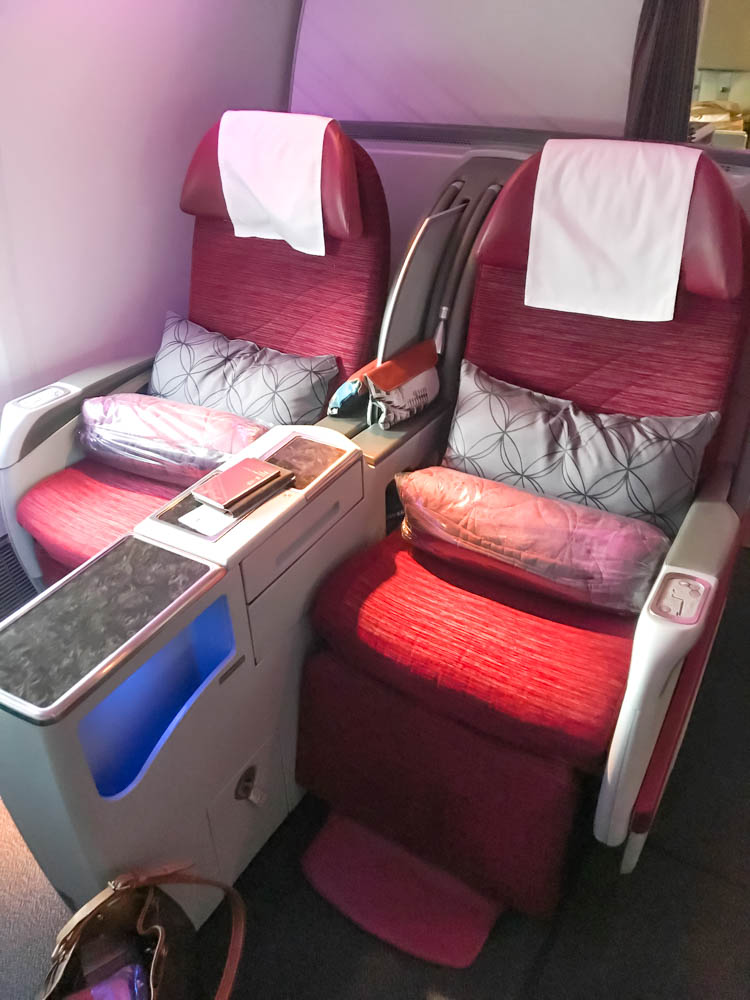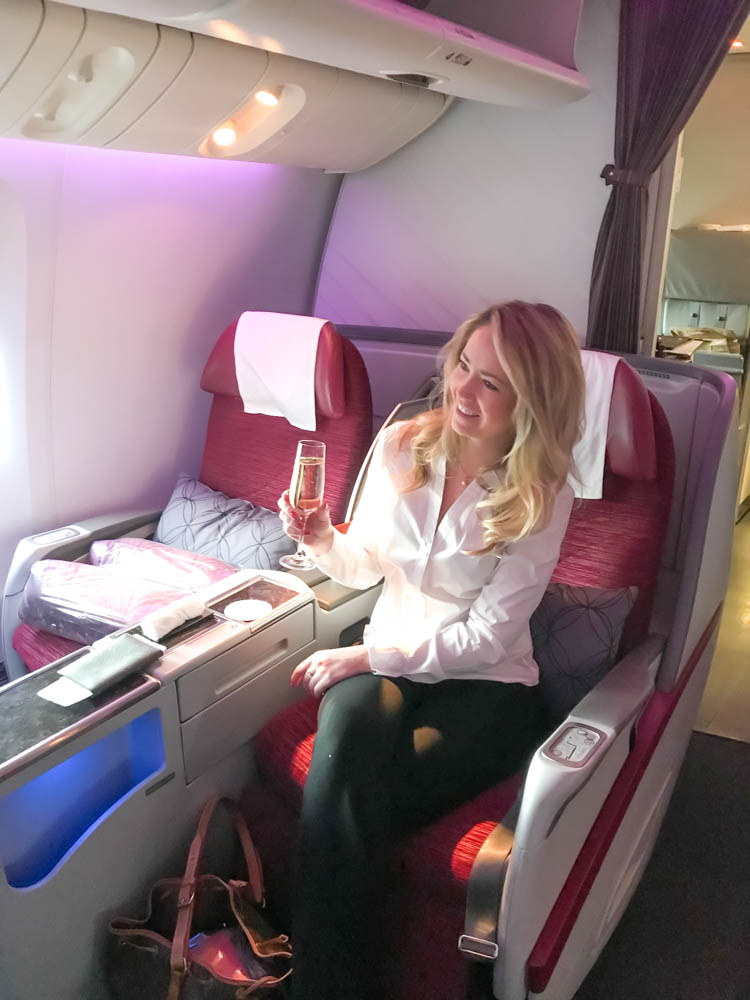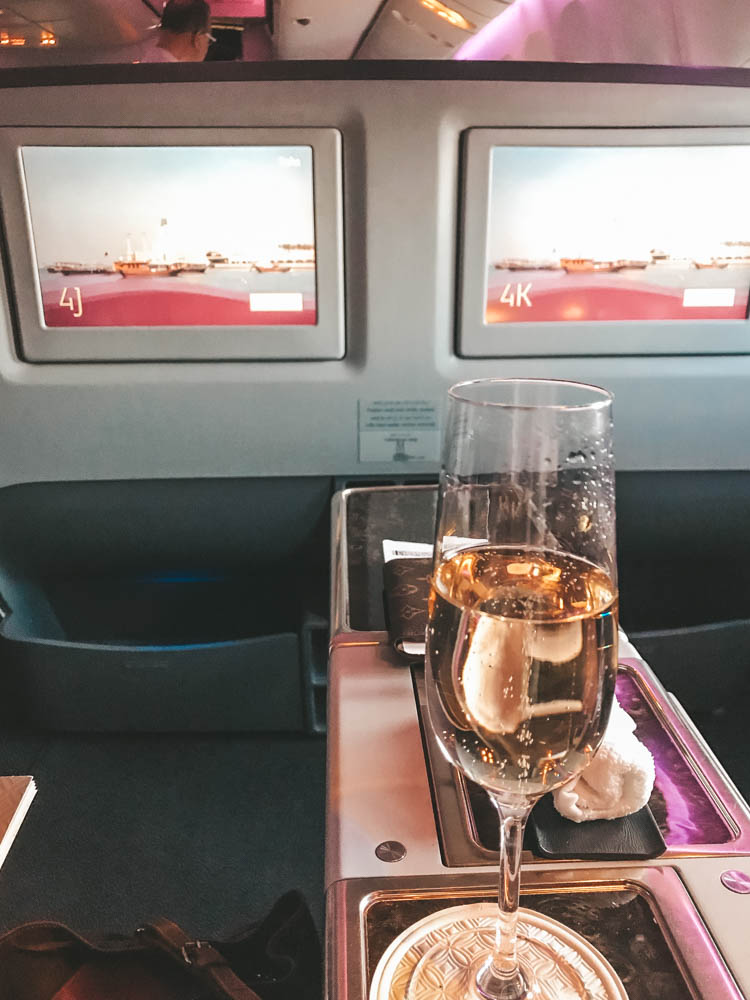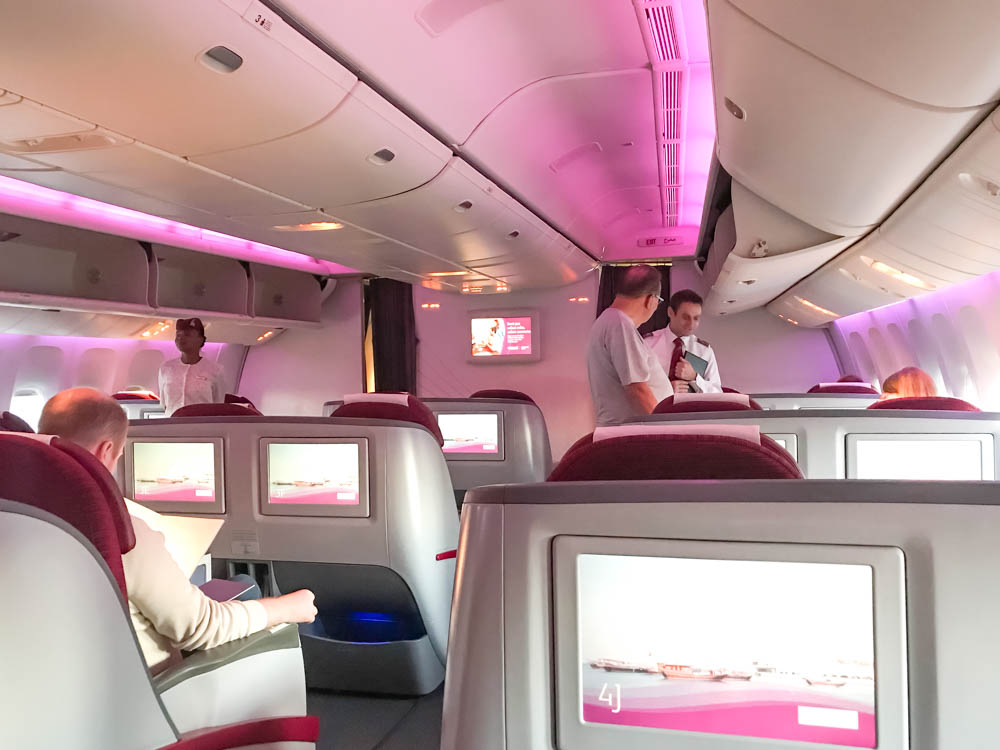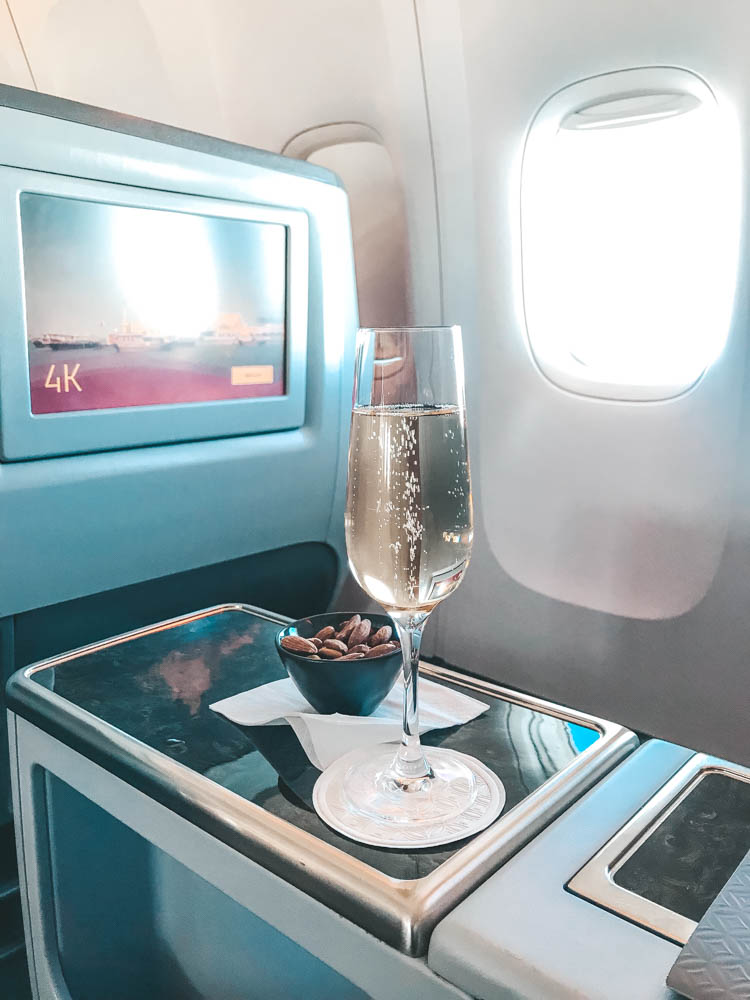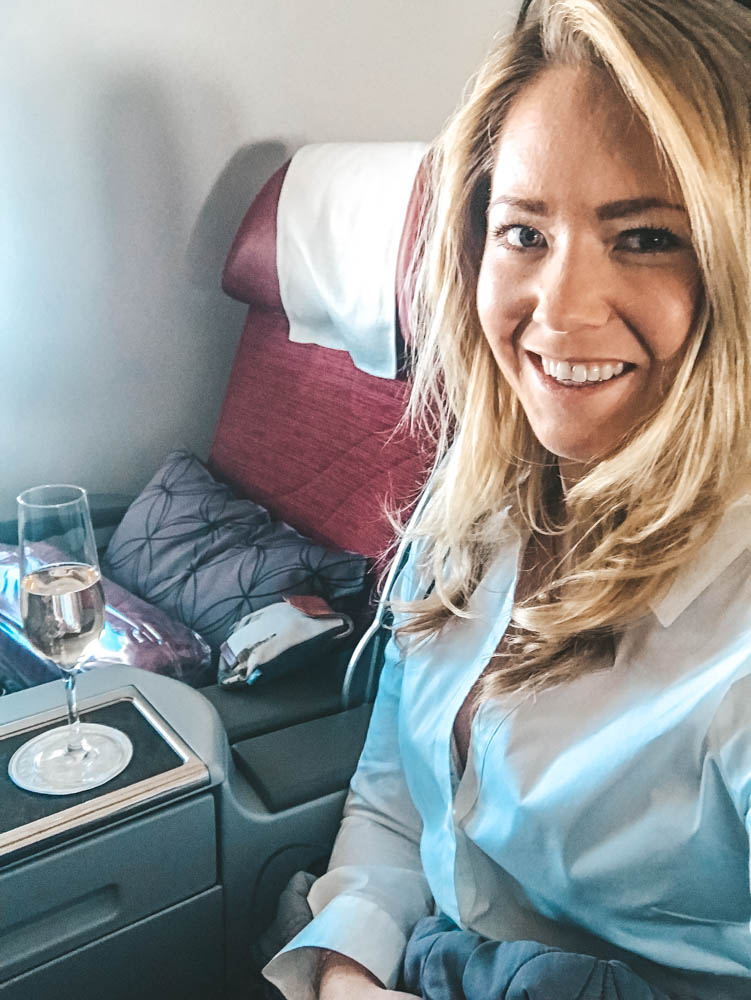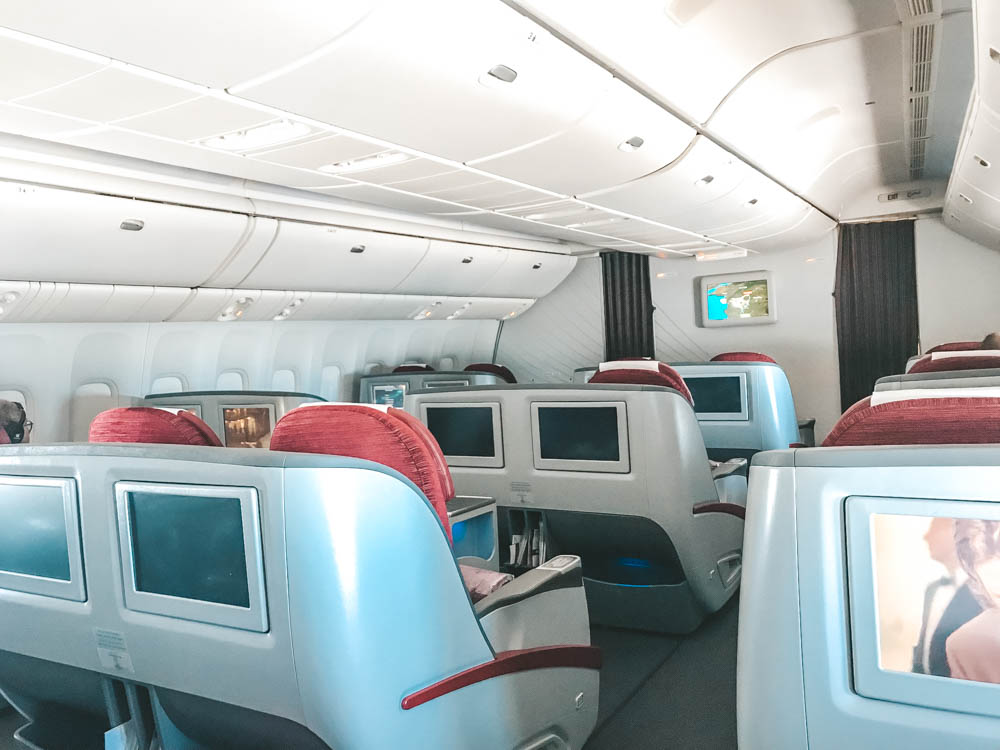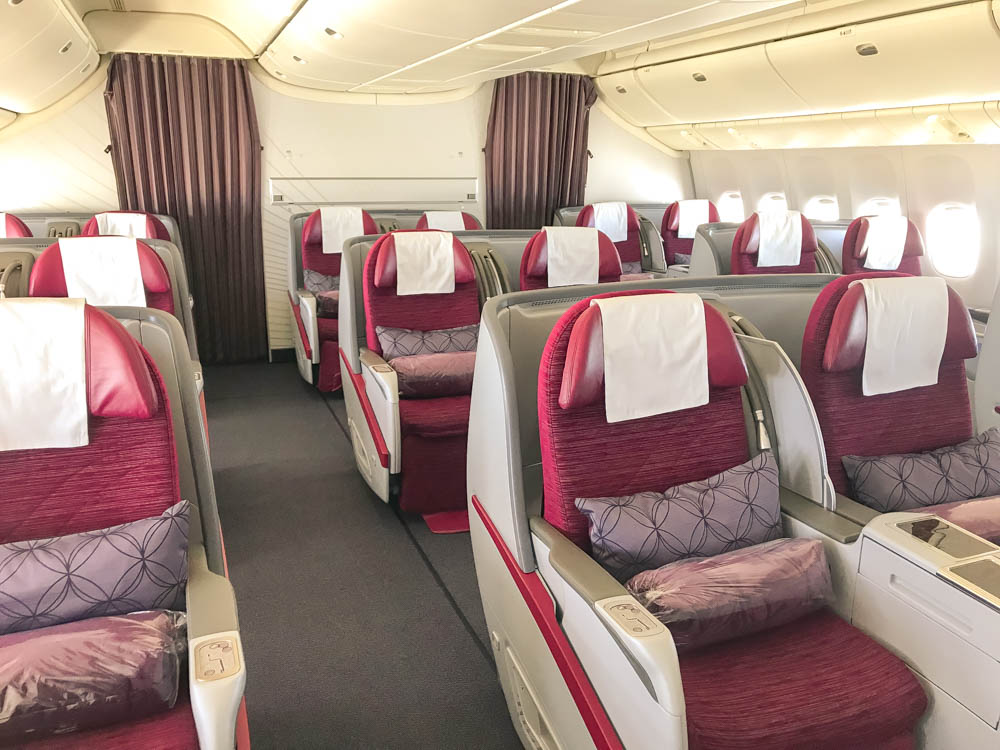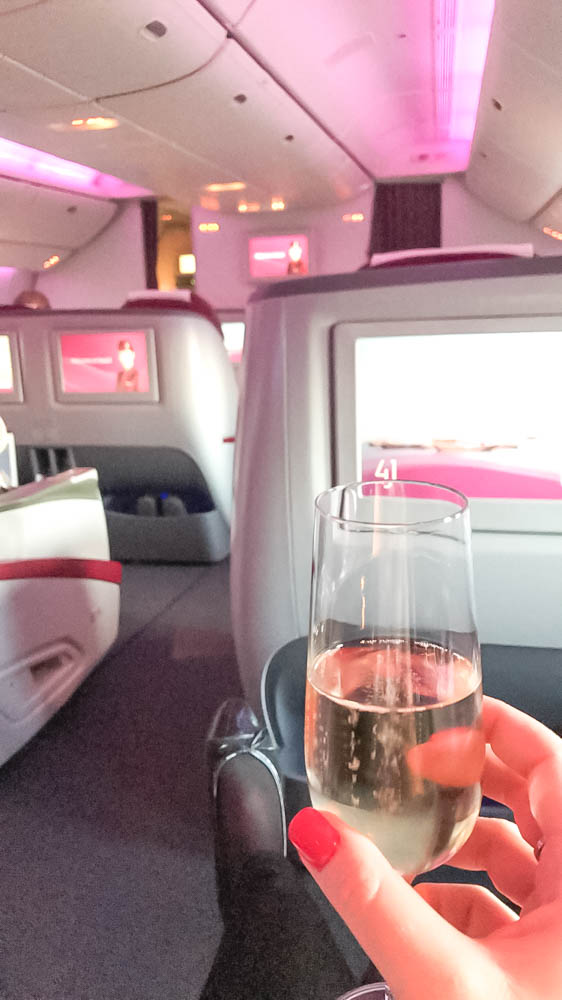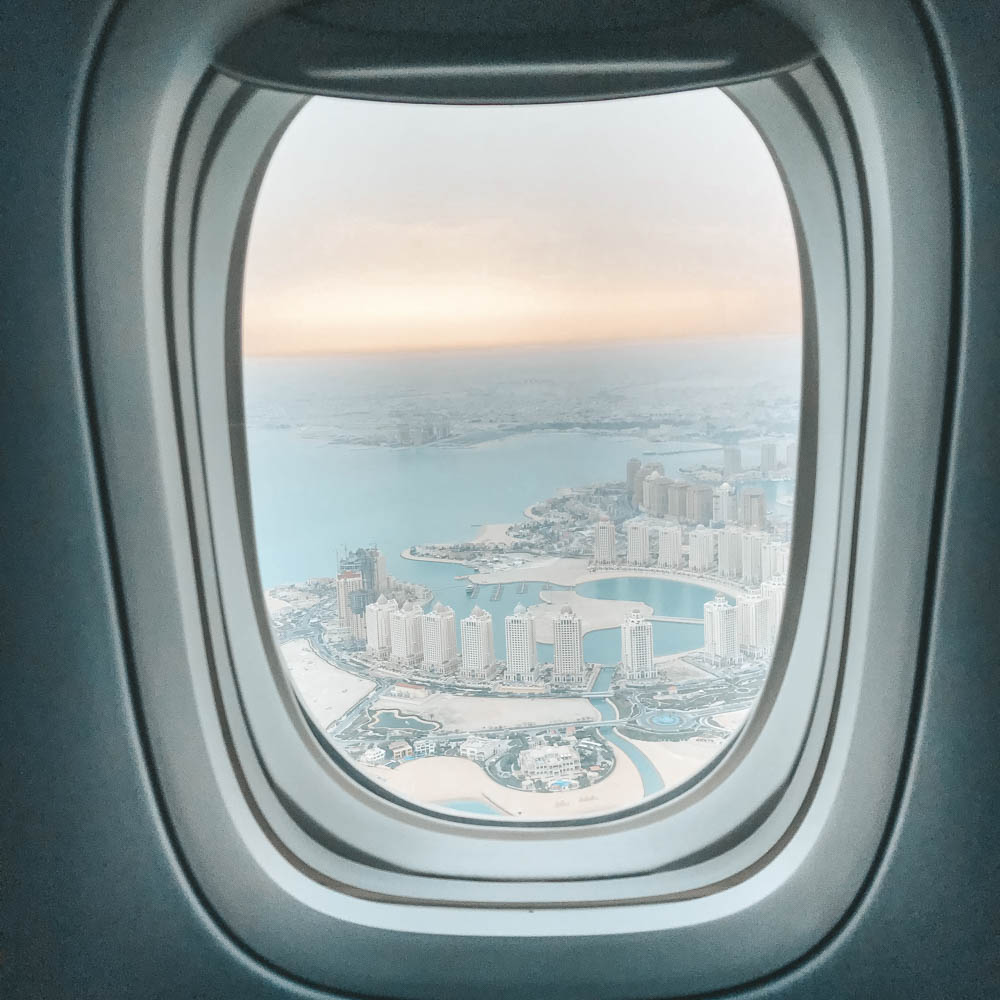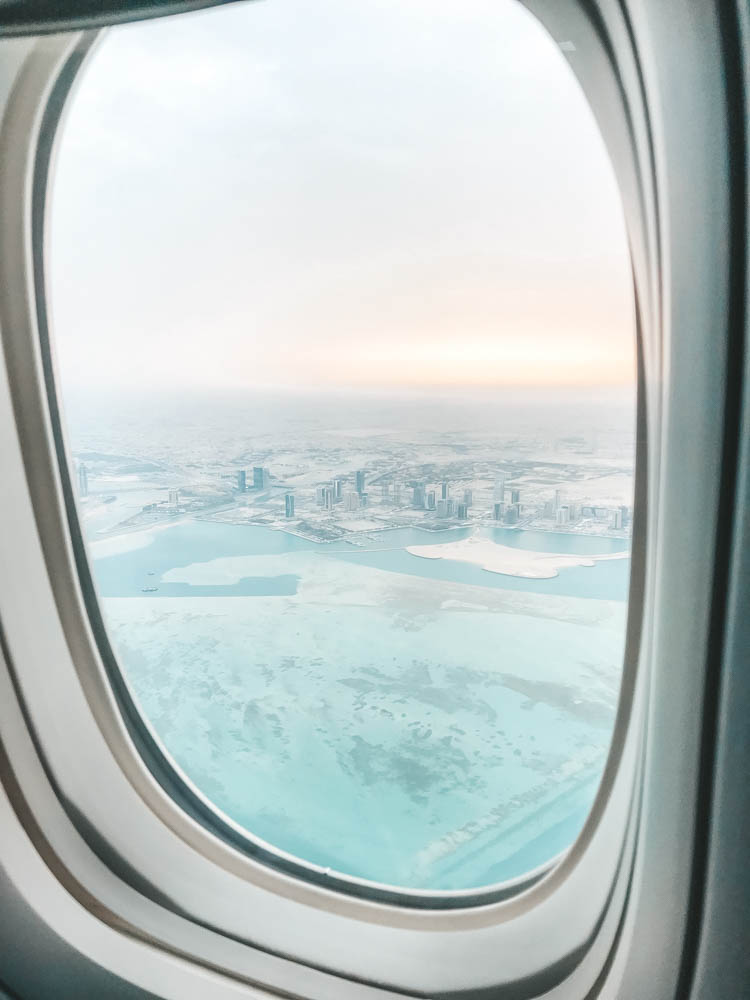 Snapshots Doha – Bali Qatar Airways Business Class Dreamliner B787
An hour after I landed in Doha, it was time for my next flight that took me to Bali and Denpasar. This flight took more than 10 hours and I really enjoyed being able to sit here so I could sleep all the way, because this was a night flight to Bali 🙂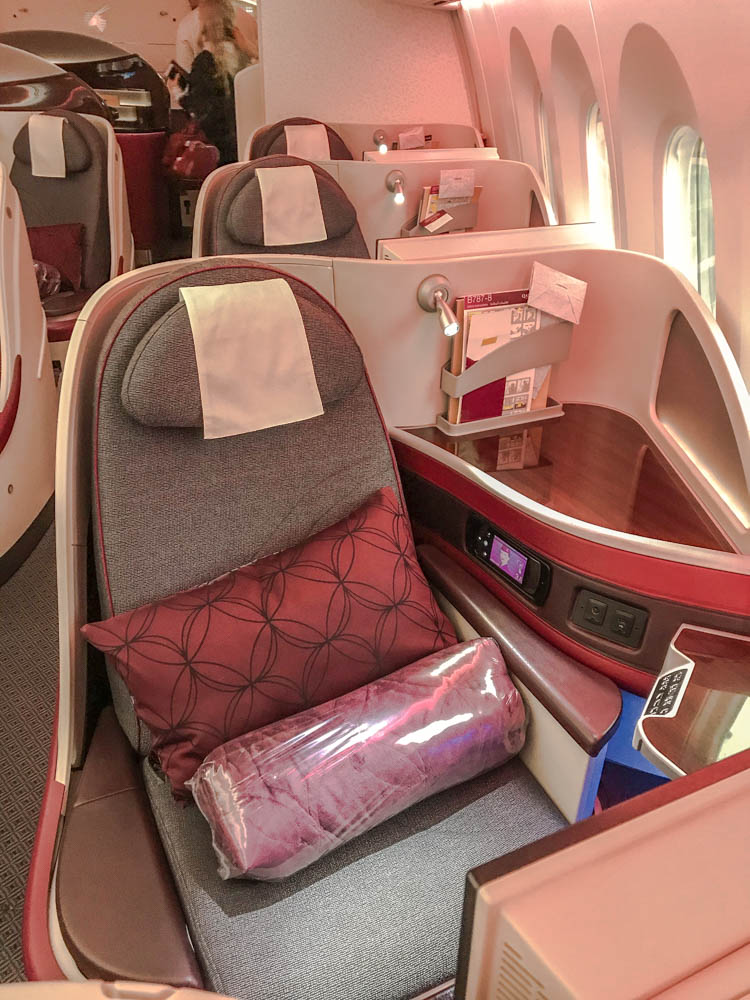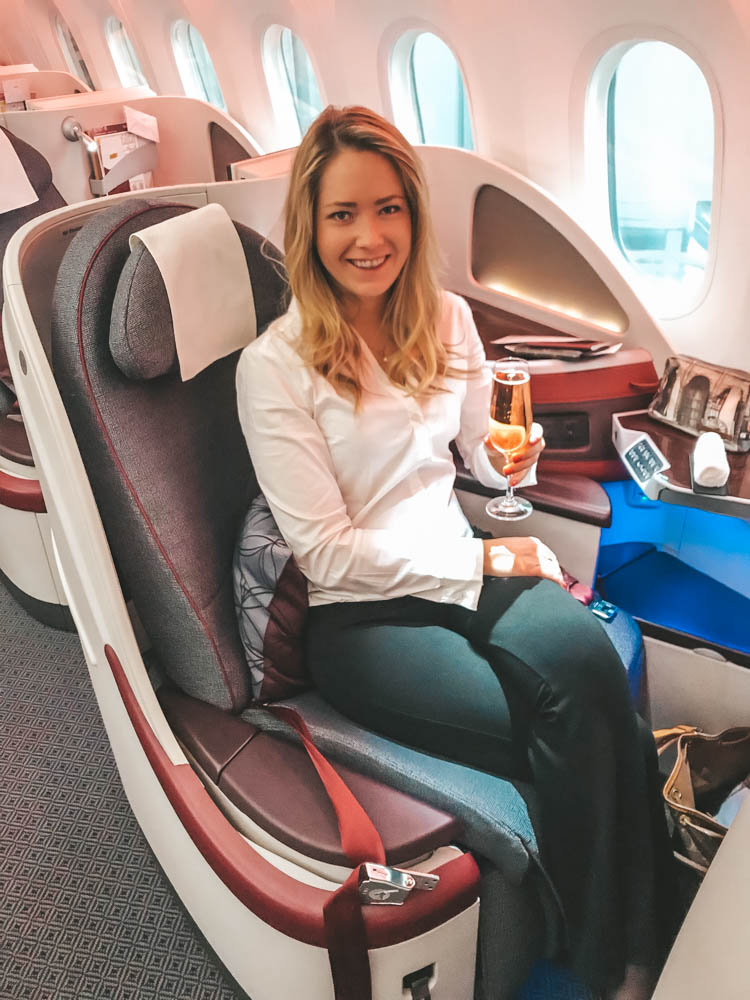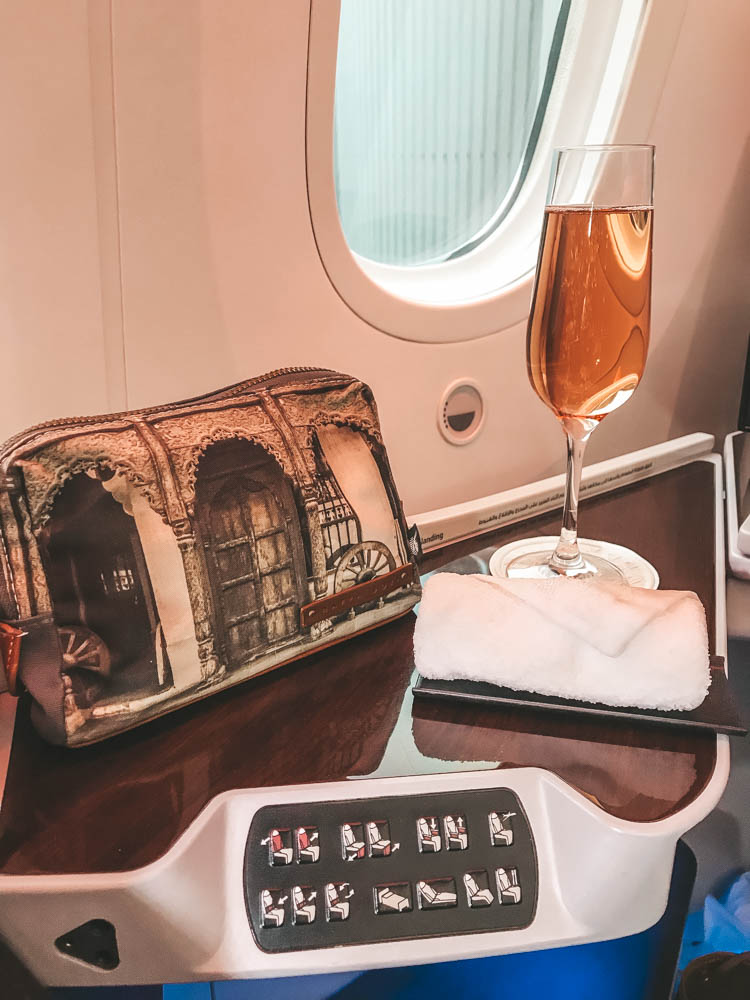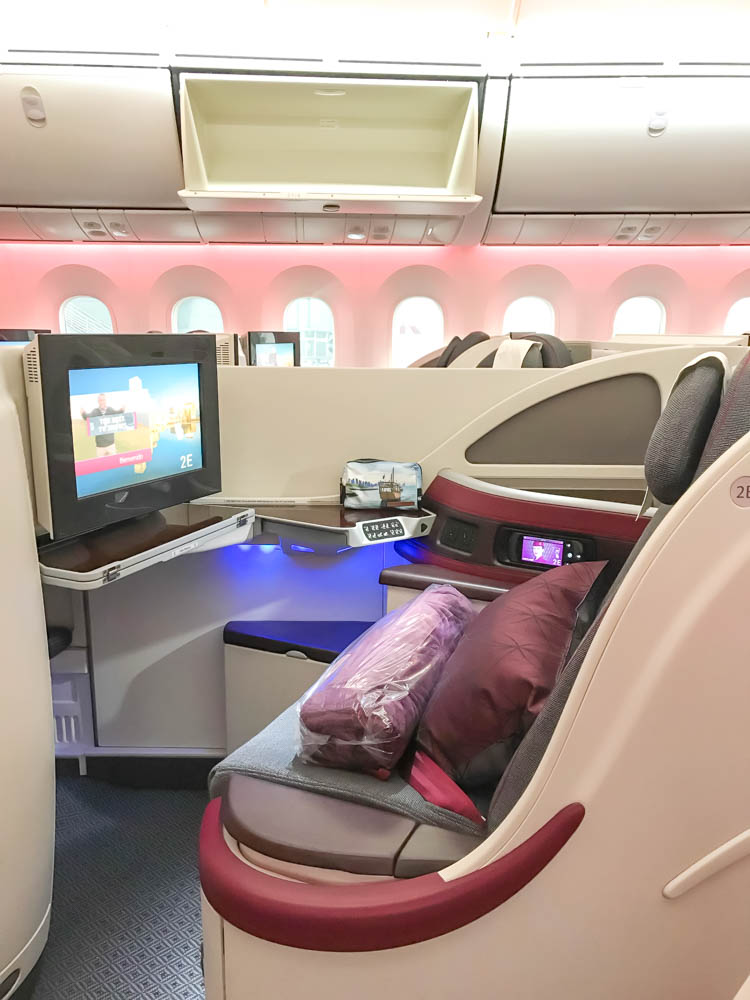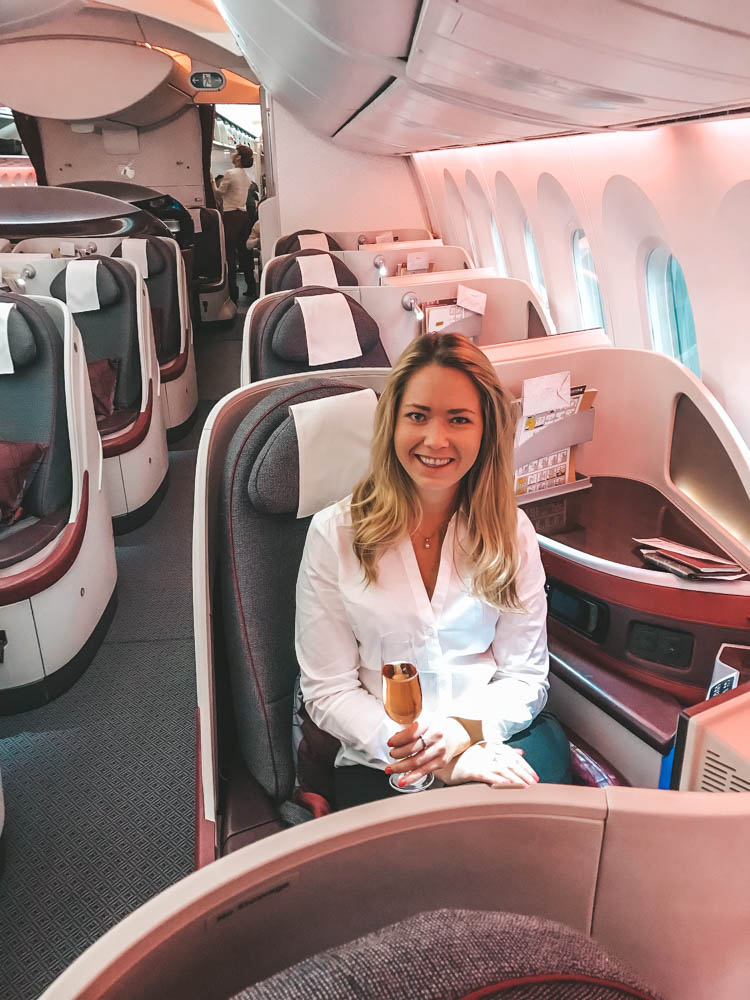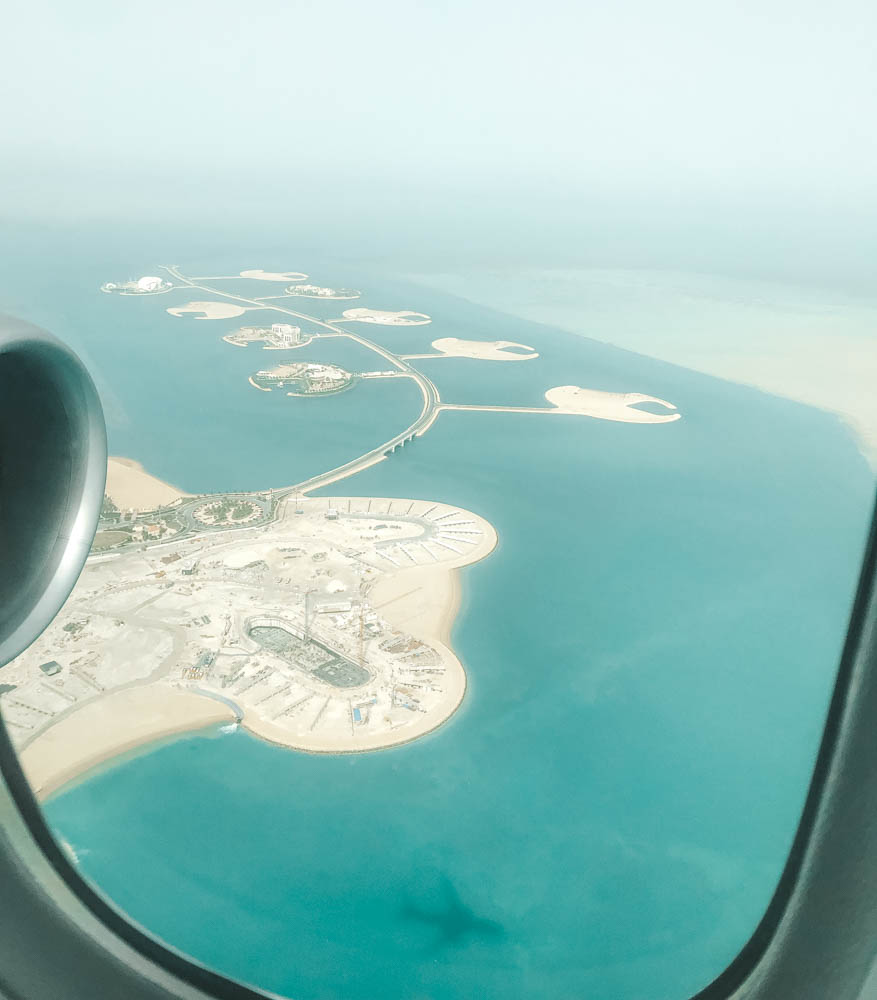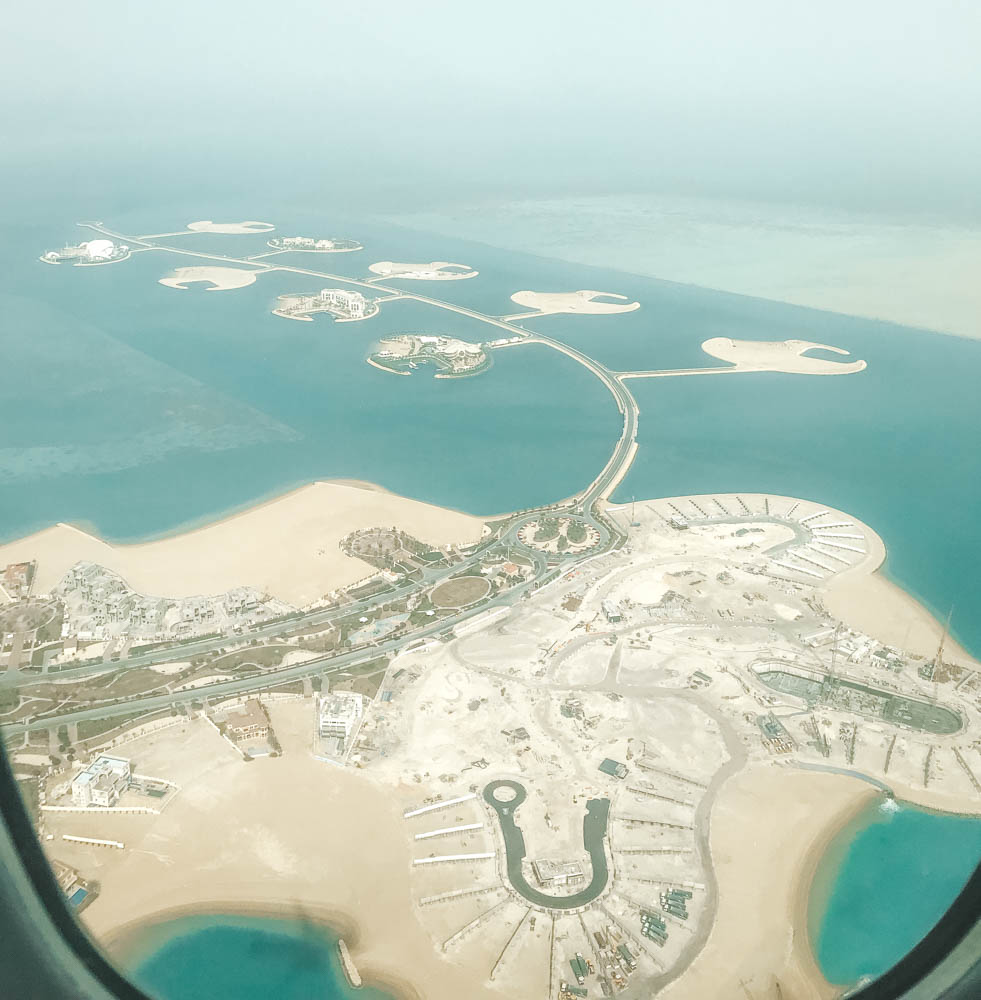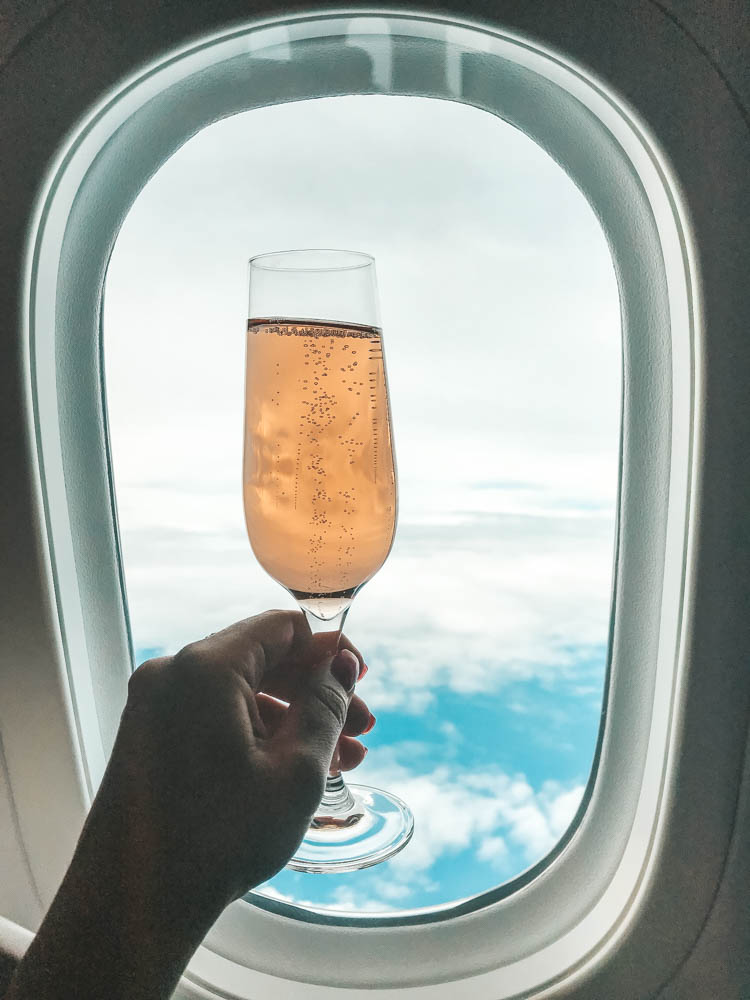 Snapshots Bali – Doha Qatar Airways Business Class B787 Dreamliner
On my way home from Bali I also flew with Qatar Airways and boarded their B787 Dreamliner in Business Class. This was an early morning flight so I was really tired and chose to sleep this whole trip, because I wanted to be awake on the next flight to Stockholm, therefore not so many pictures from here 😉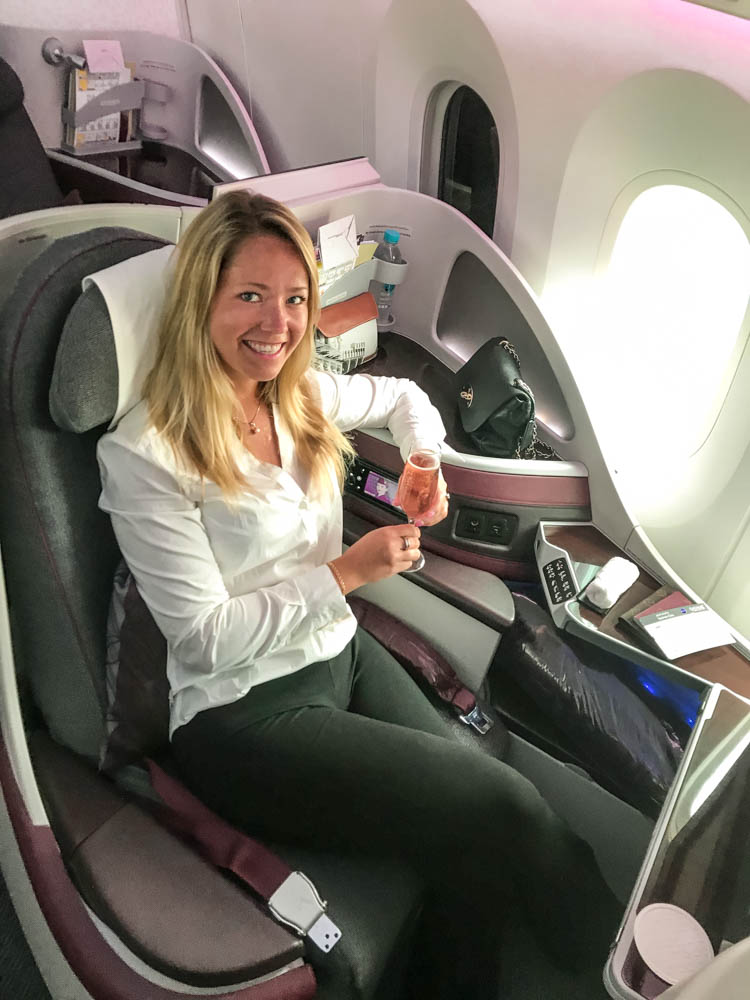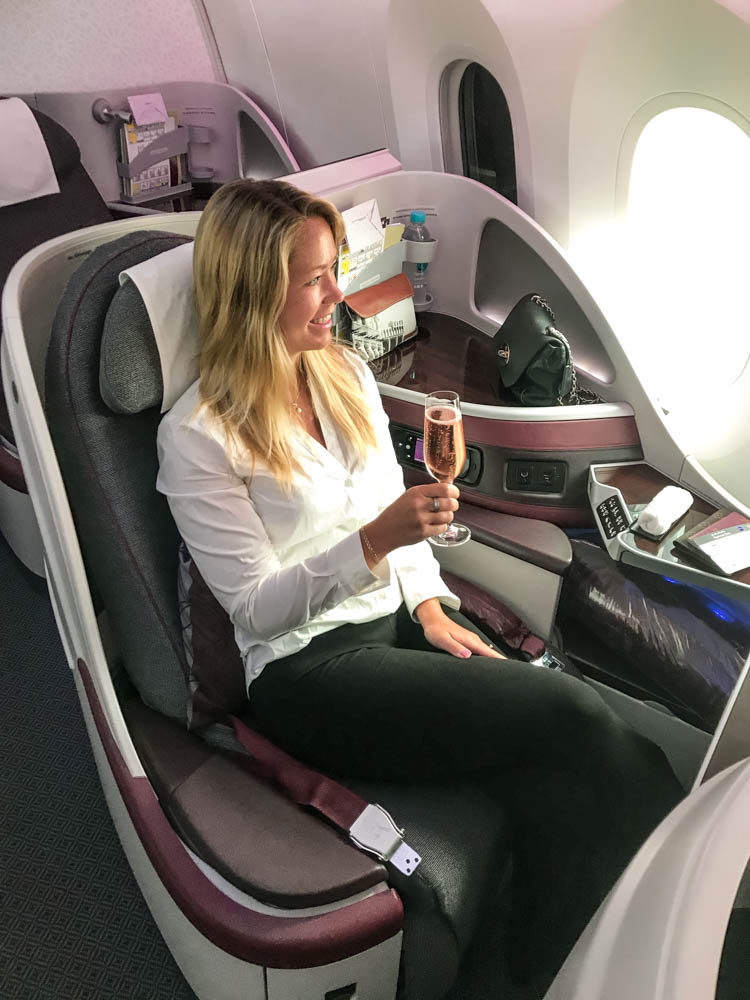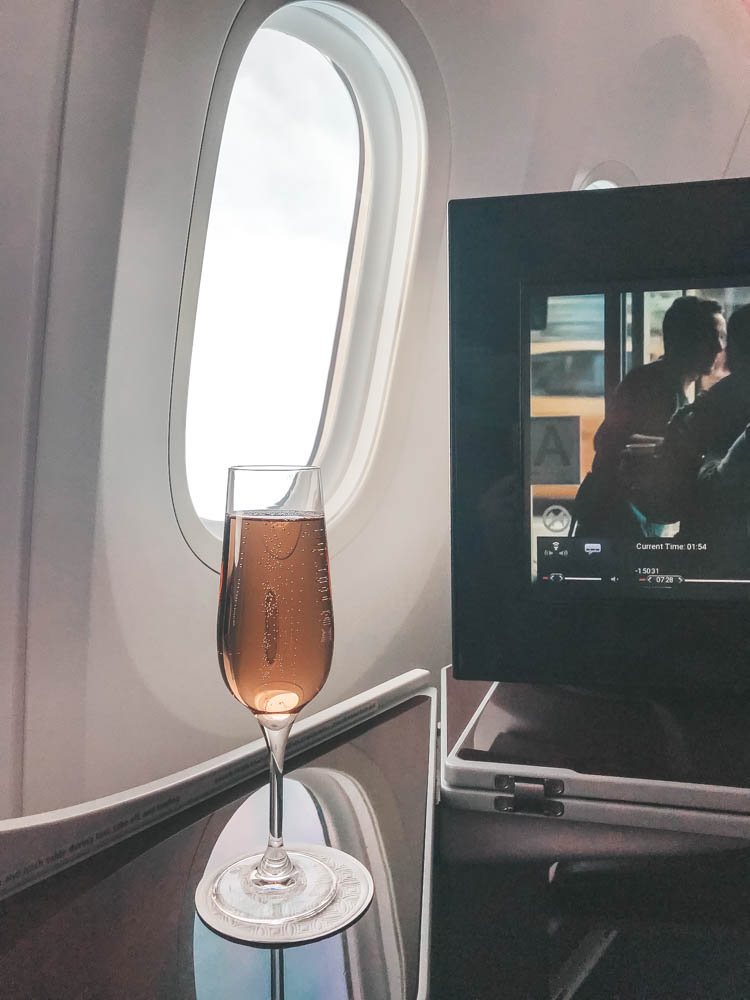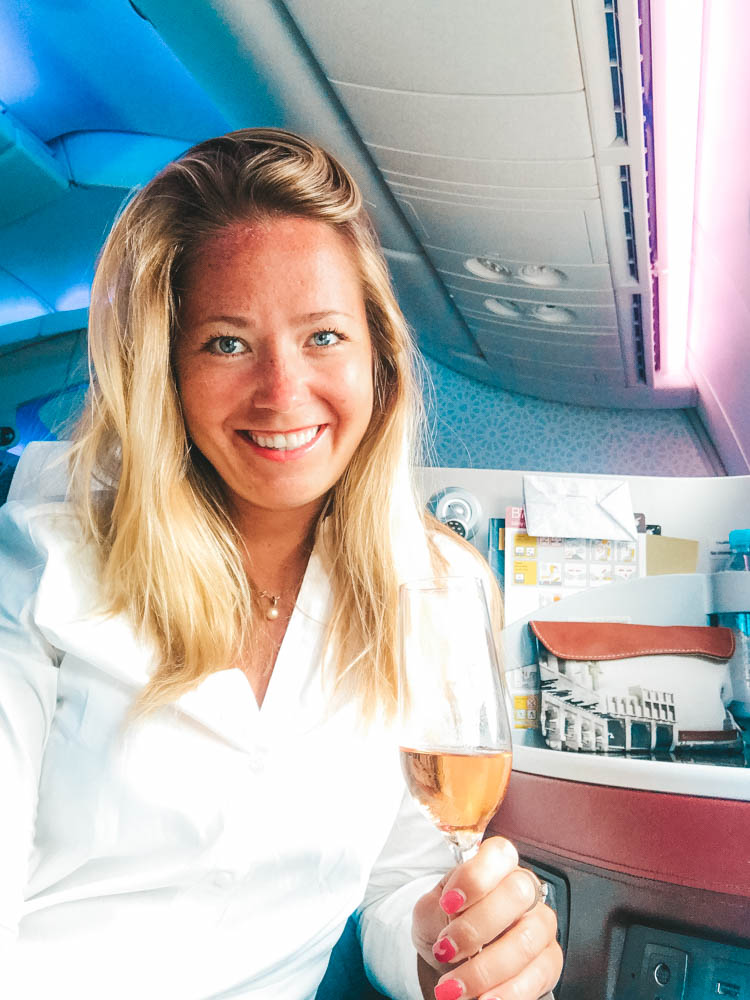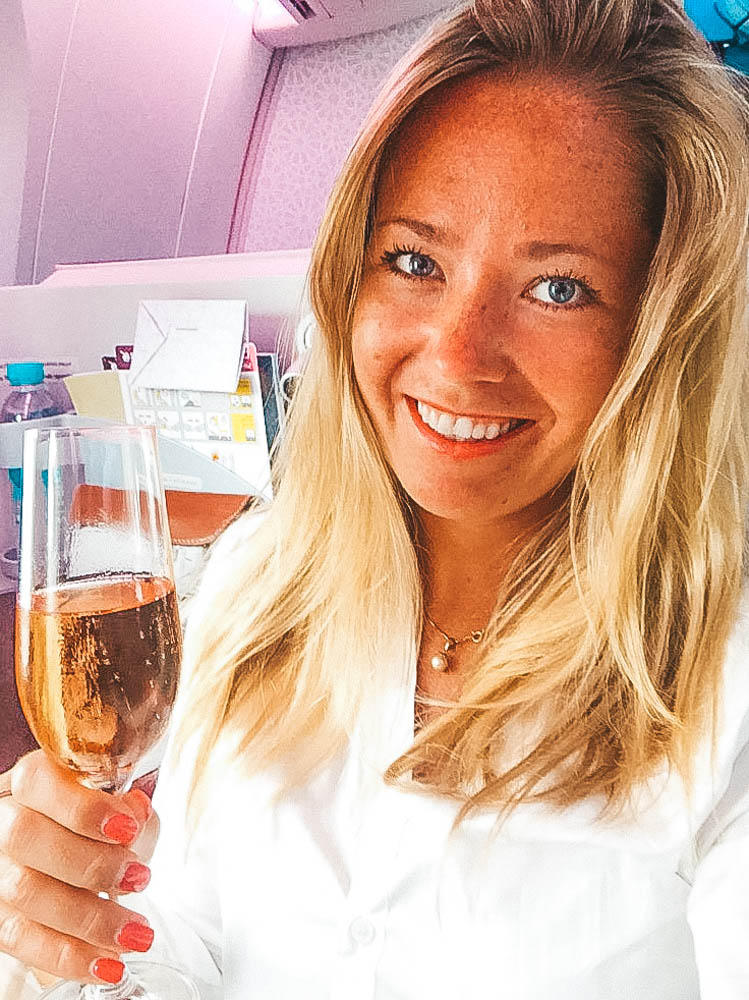 Snapshots Doha – Stockholm Qatar Airways Business Class A350
The last flight home from Doha to Stockholm was to my surprise with an Airbus 350 and since I traveled in Business Class I would try a new aircraft model with Qatar and their Business Class. We were only 3 passengers on the last leg so I was well taken care of by the crew and I also knew the cabin chief, the one who decides on board the cabin, which was really fun because it was a few years since I left Qatar! 🙂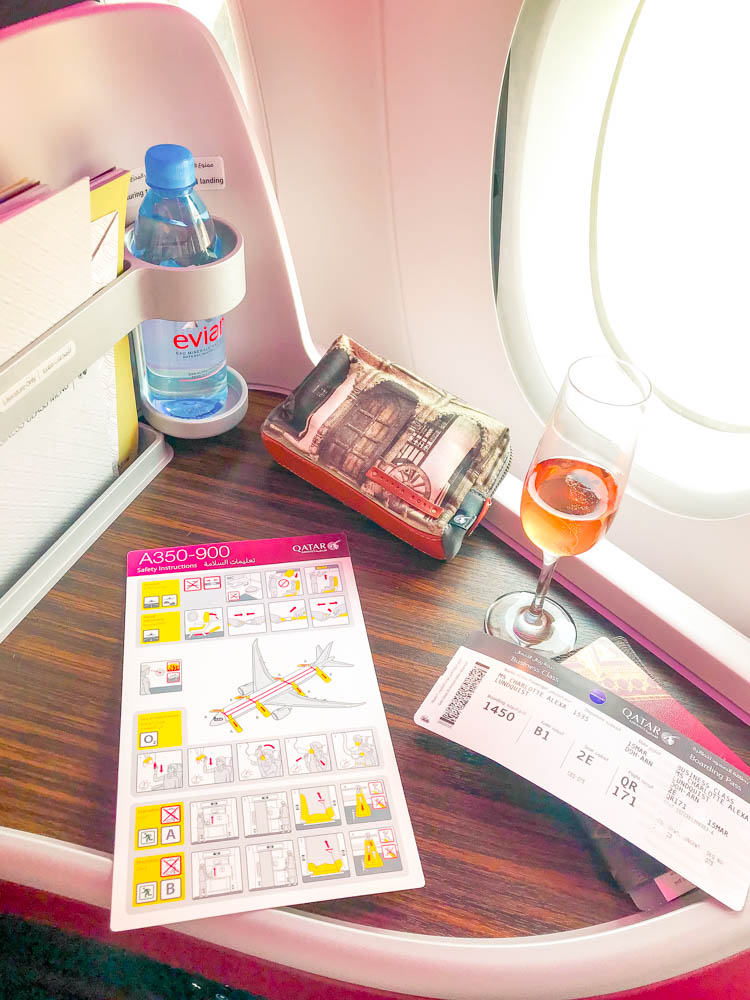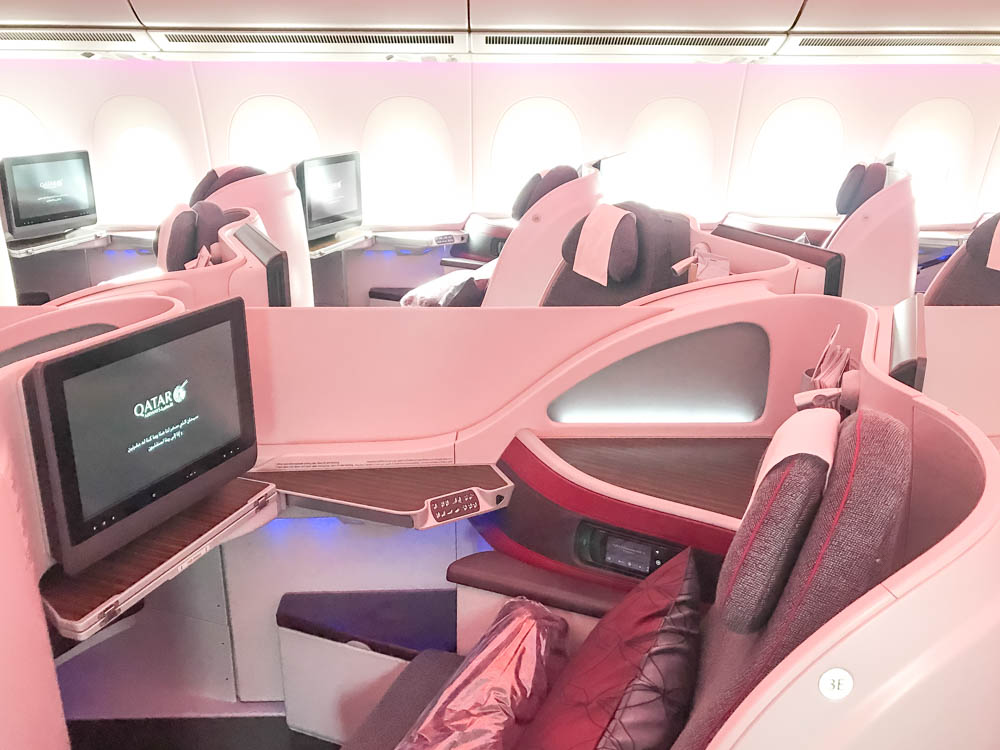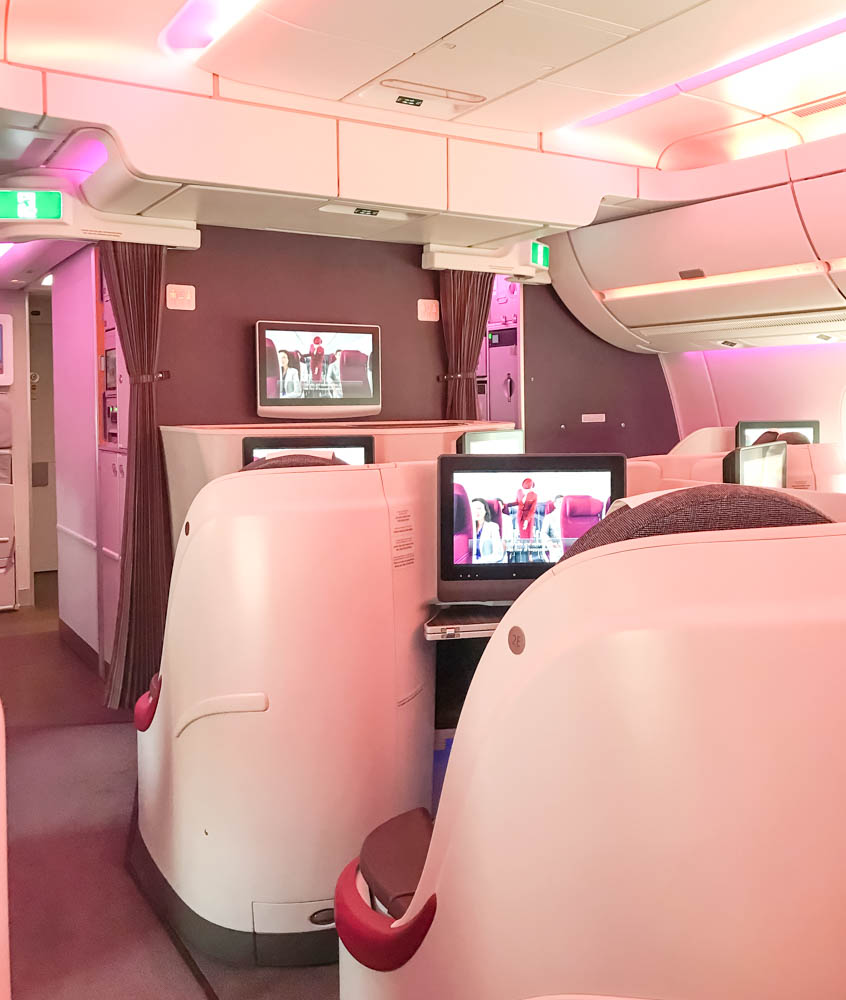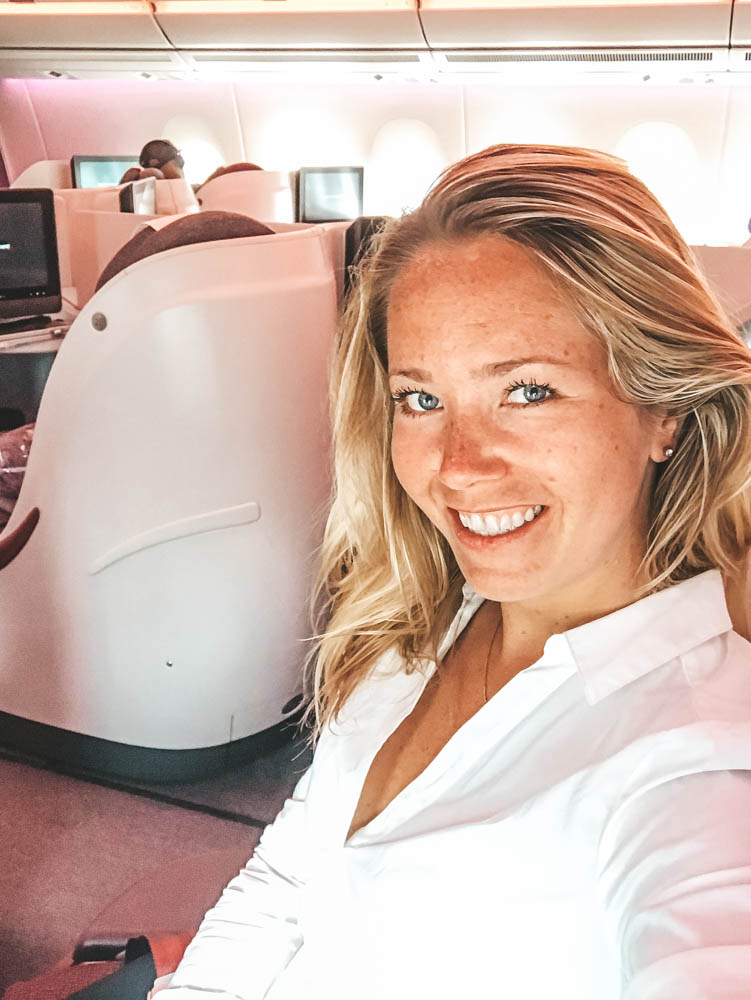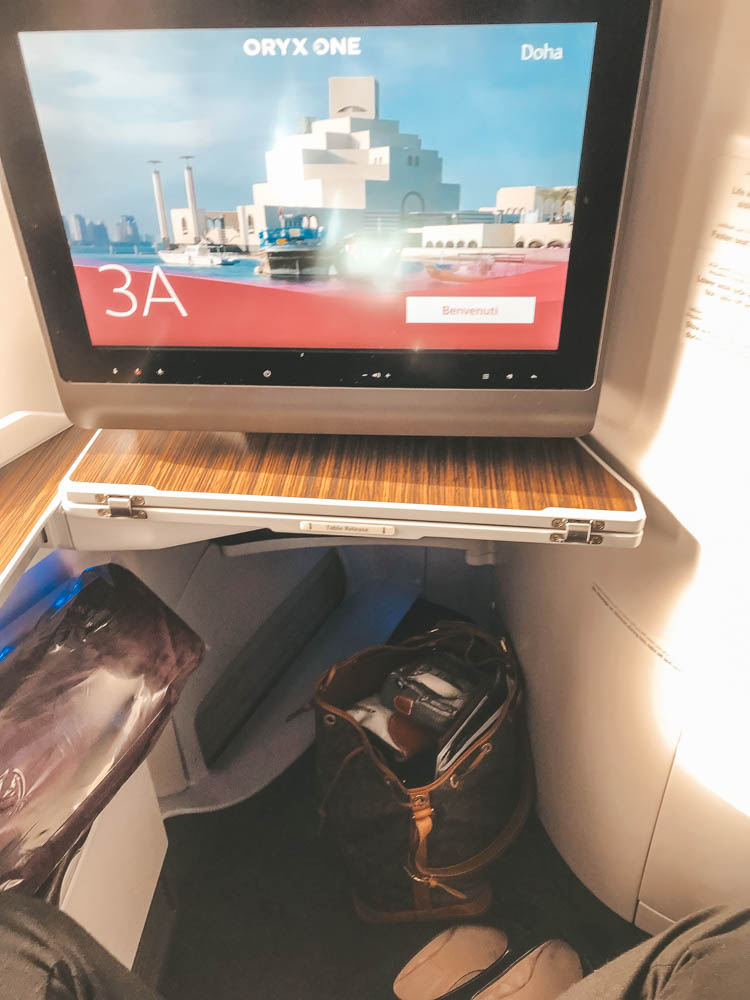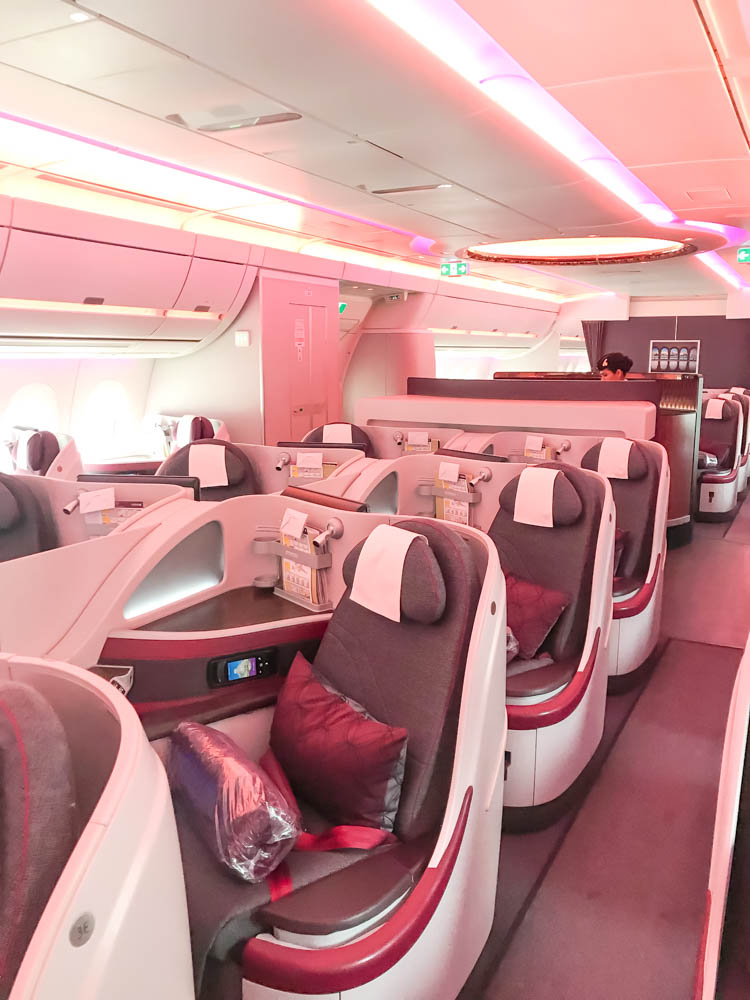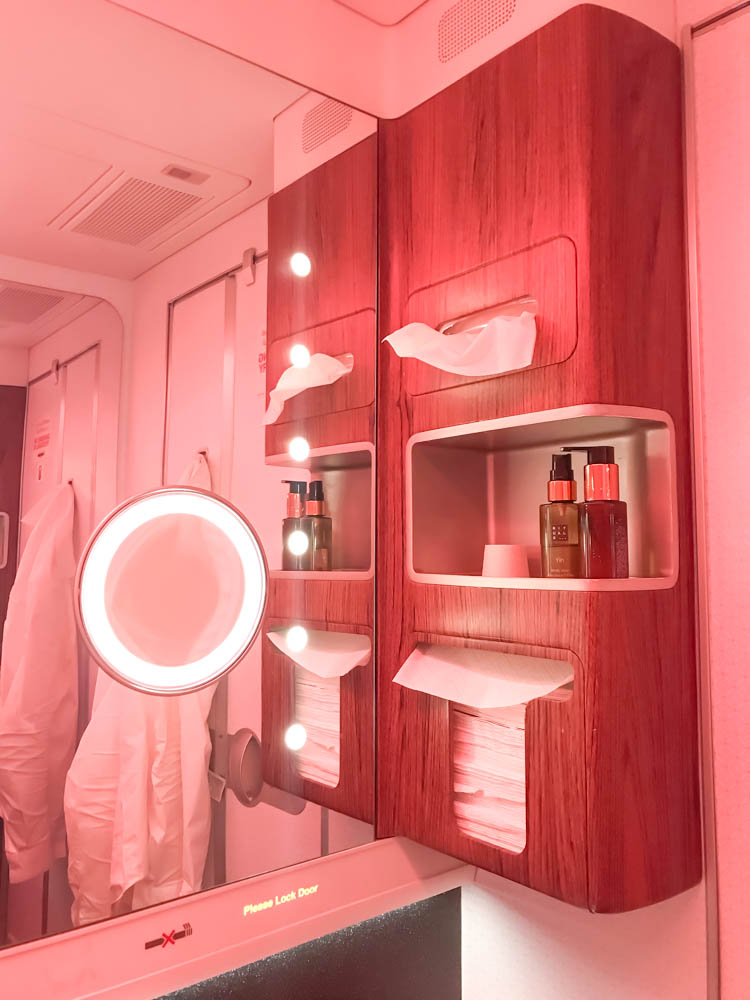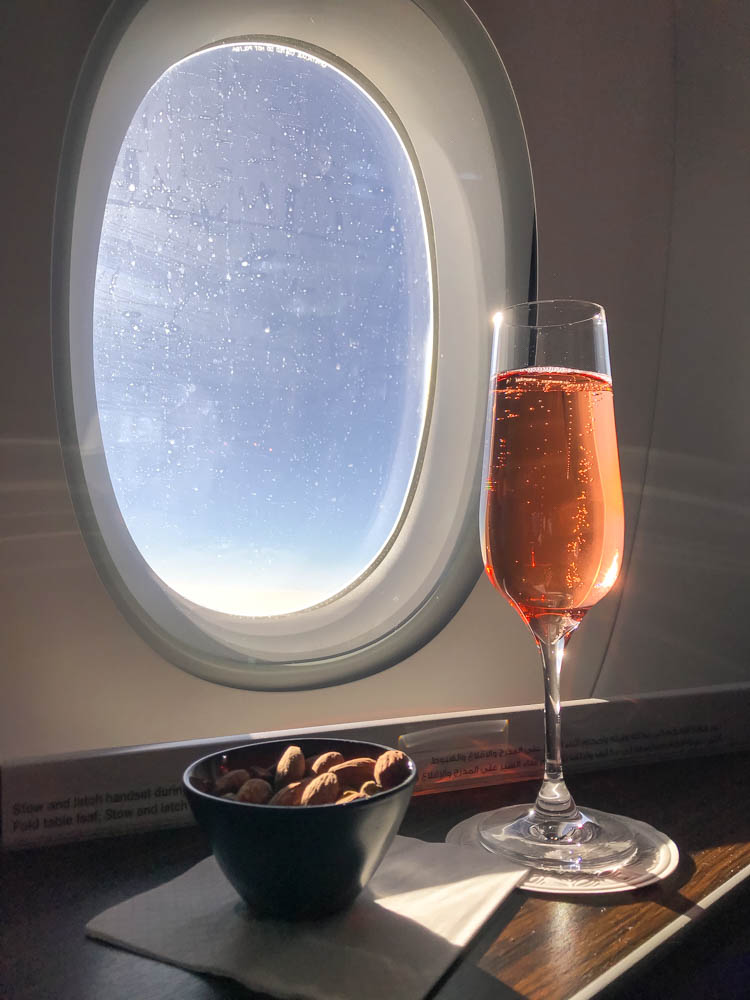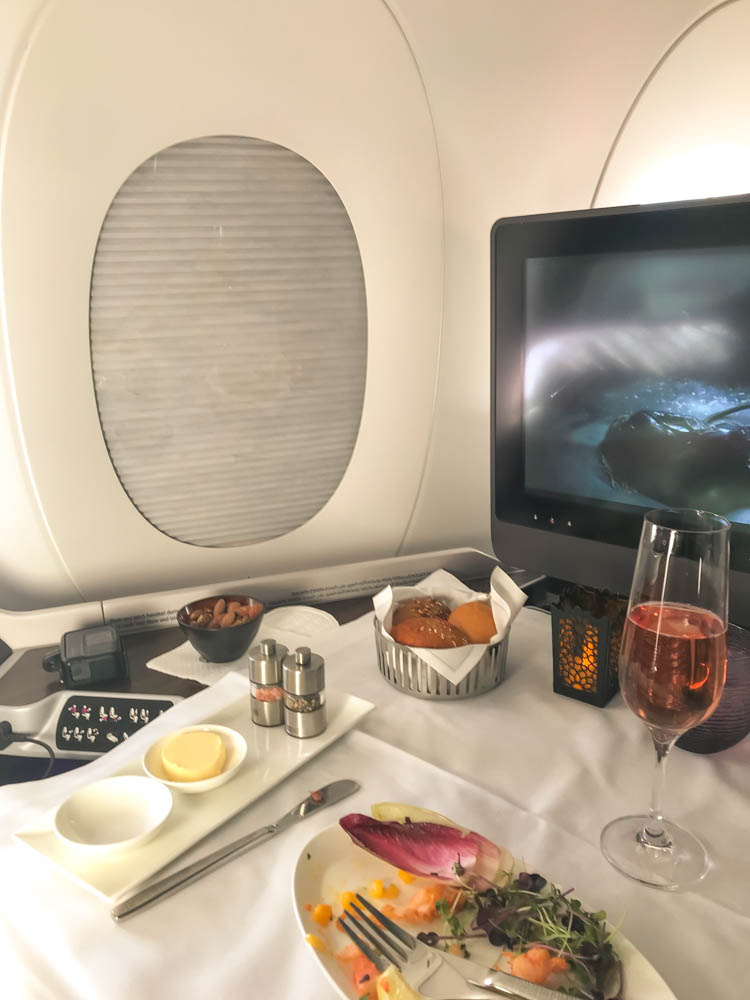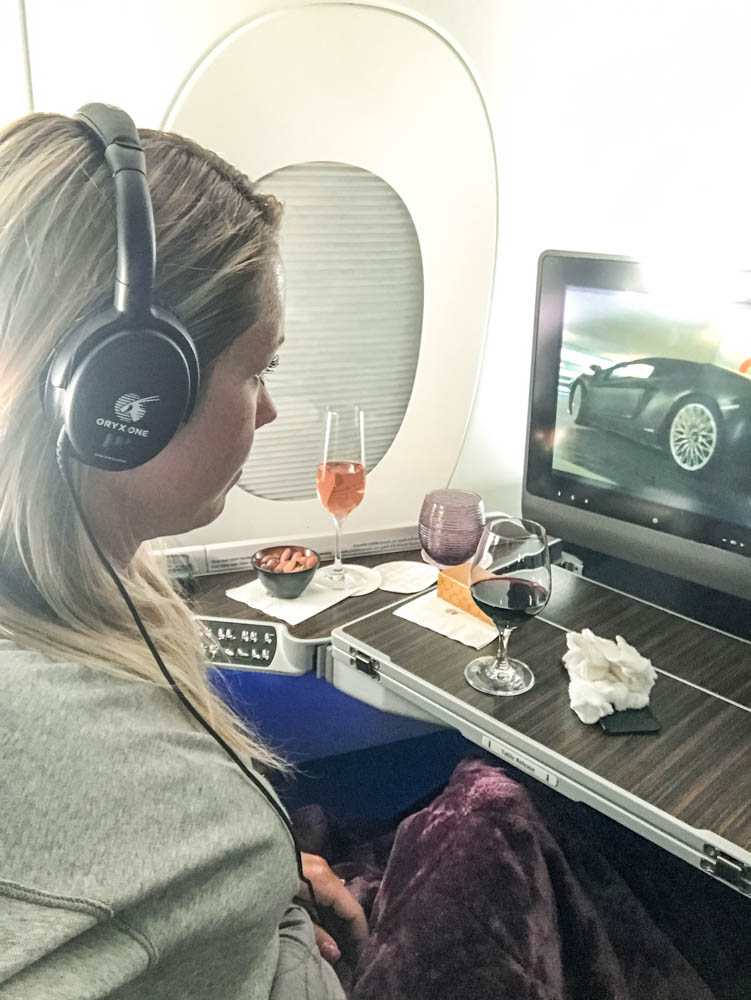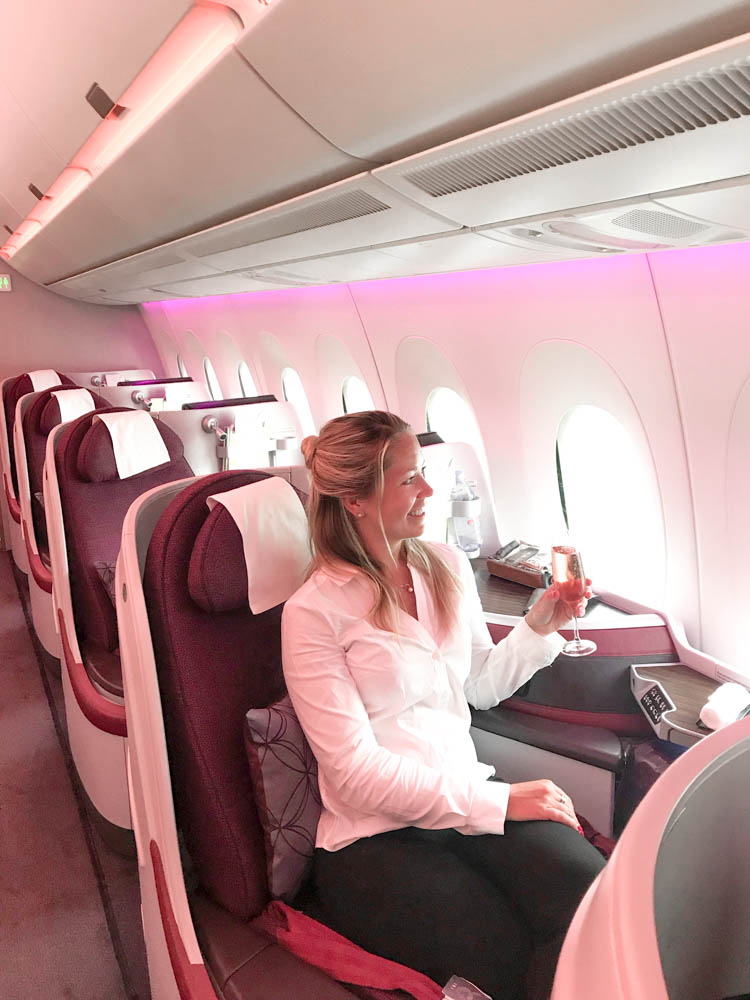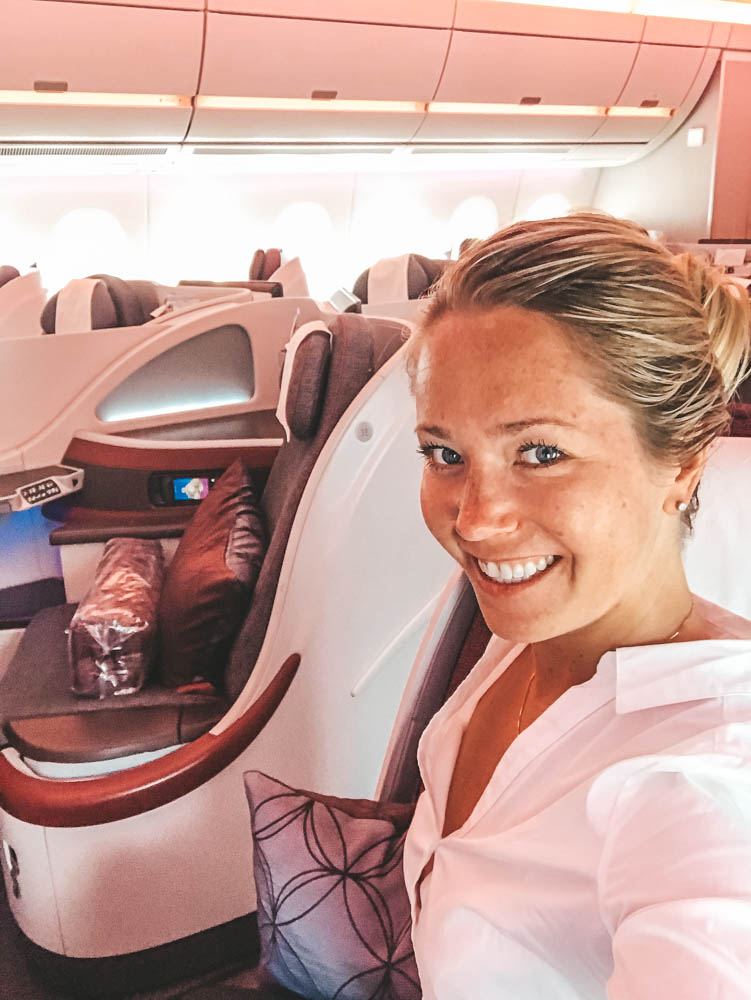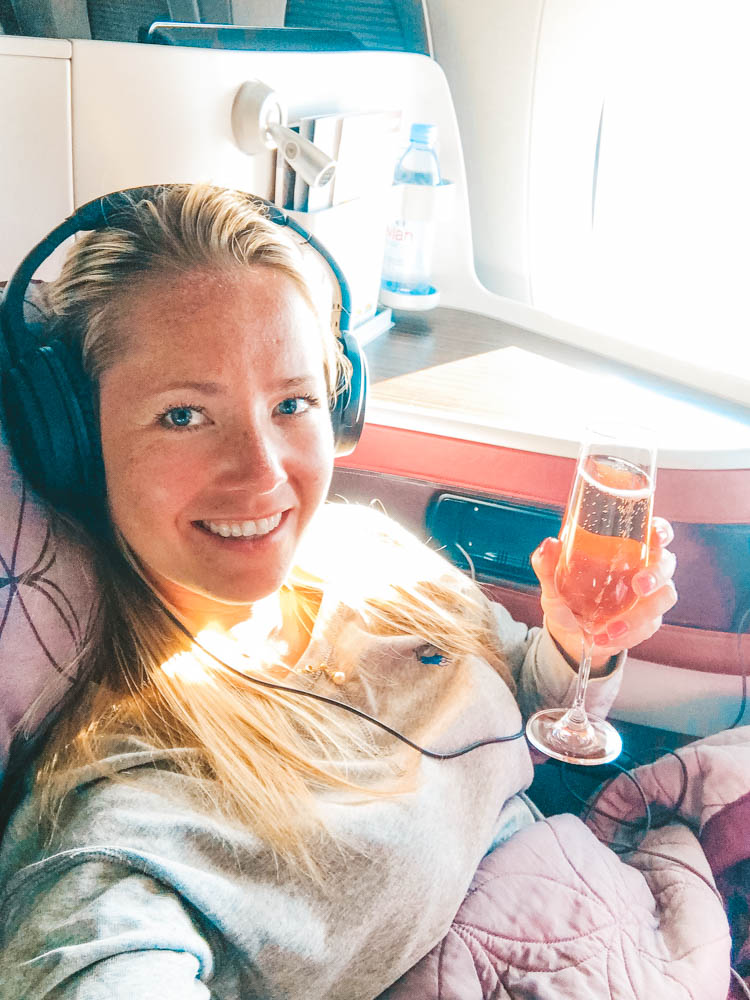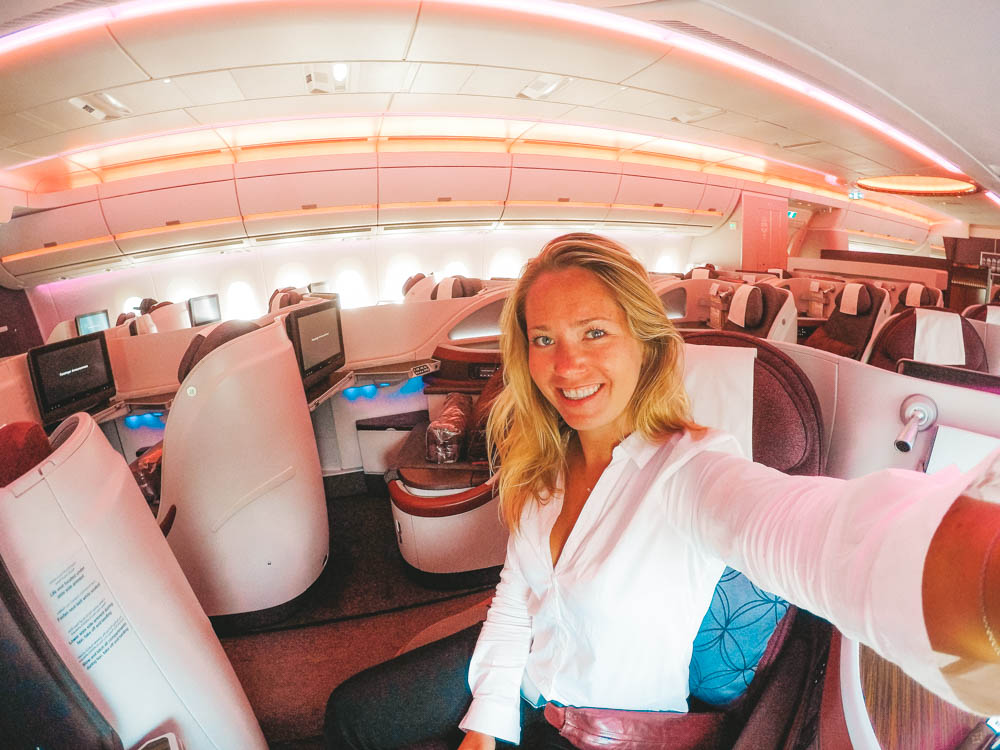 I'm really happy to fly with Qatar and can really recommend them as airlines! Have you flown with Qatar Airways, what do you think? 🙂
Here you can read more about my flights with Qatar Airways in Business Class:
Happy Travels!
// Charlotte