In advertising cooperation with Saltabad. 
Stylish Bikinis & Swimsuits from Saltabad
I have really acquired the most beautiful swimsuit ever. It is a swimsuit that I really love and use every time I go on a spa weekend these days. My swimsuit and bikini comes from Saltabad, which is a Swedish swimwear brand, specializing in bikinis, swimsuits, swimwear, beachwear and men's swimwear.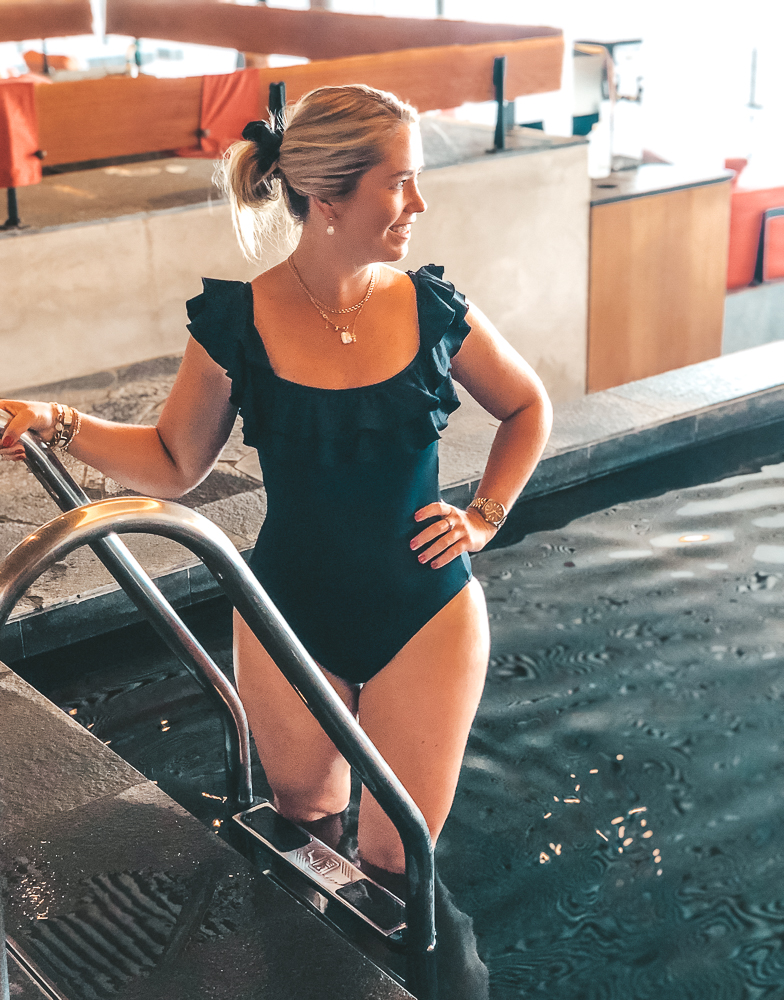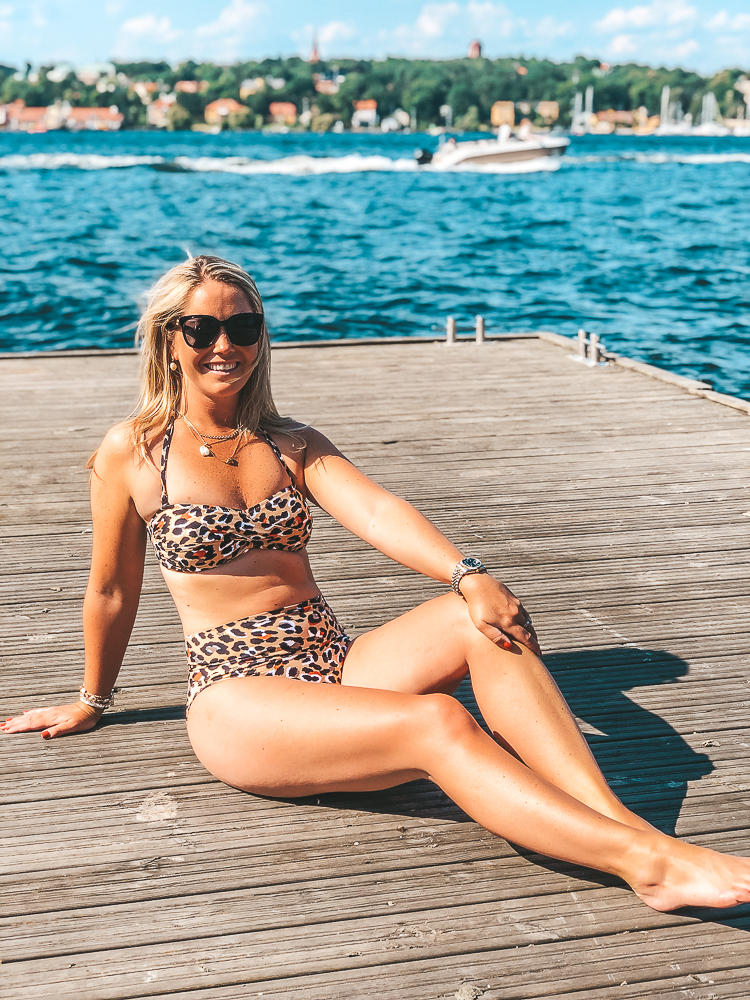 Saltabad
Saltabad's vision is to be able to offer swimwear to all bodies and shapes. With their wide range of models and sizes, you can find something for your body. What I like about Saltabad is that they have sizes from A to K-cup in upper, bottoms and swimsuits are available in sizes 34 to 54, that's really good! All their parts are sold separately so you can mix and match exactly as you want.
For those of you who know me already know that I love to match my clothes, accessories, etc and likewise when it comes to swimwear. I like to wear the same bikini top as the bottom and preferably a matching kimono to be able to wear after a bath. But for those who don't want to match, Saltabad has lots of colors and designs to mix between so take a look at their website and see what you like! 🙂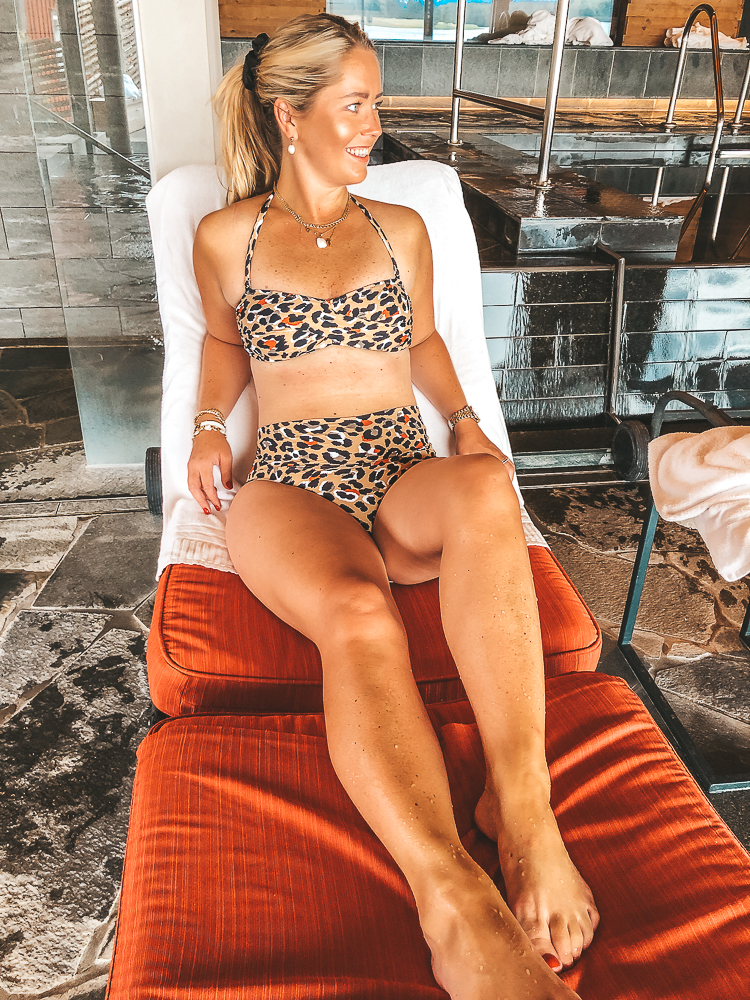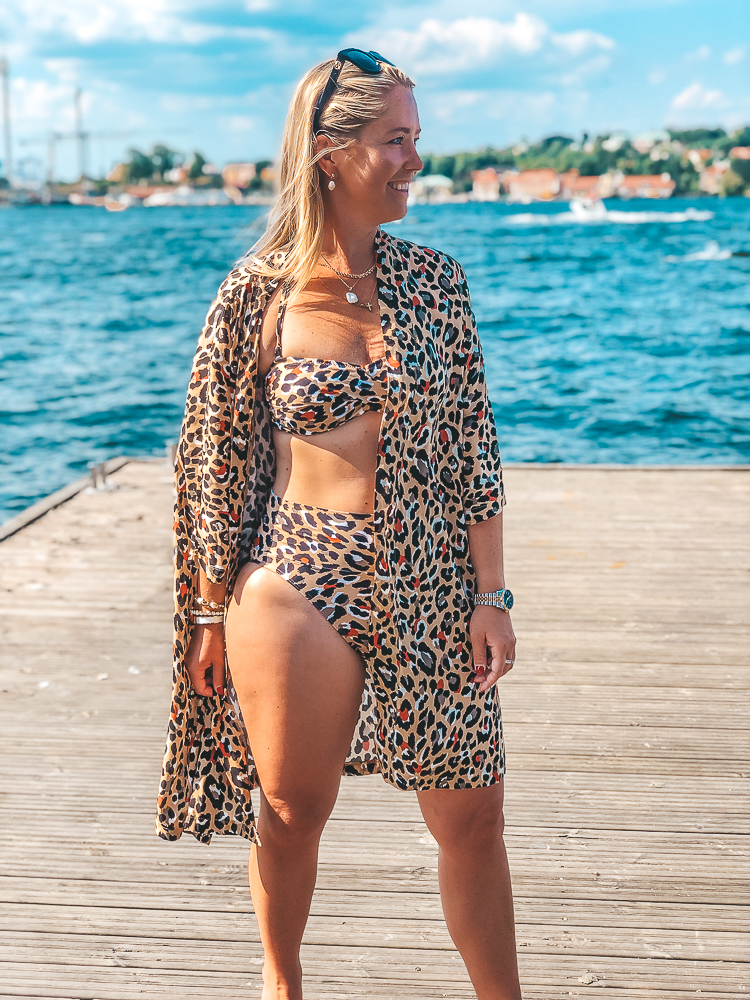 Swimsuit Carmen
My black swimsuit with ruffle that I really love is called Carmen and is available in both black and red and has off-shoulder ruffles as well as soft padded cup which gives a nice shape. I have a size 38 and it fits perfectly, not too tight and not too big. You find my swimsuit here!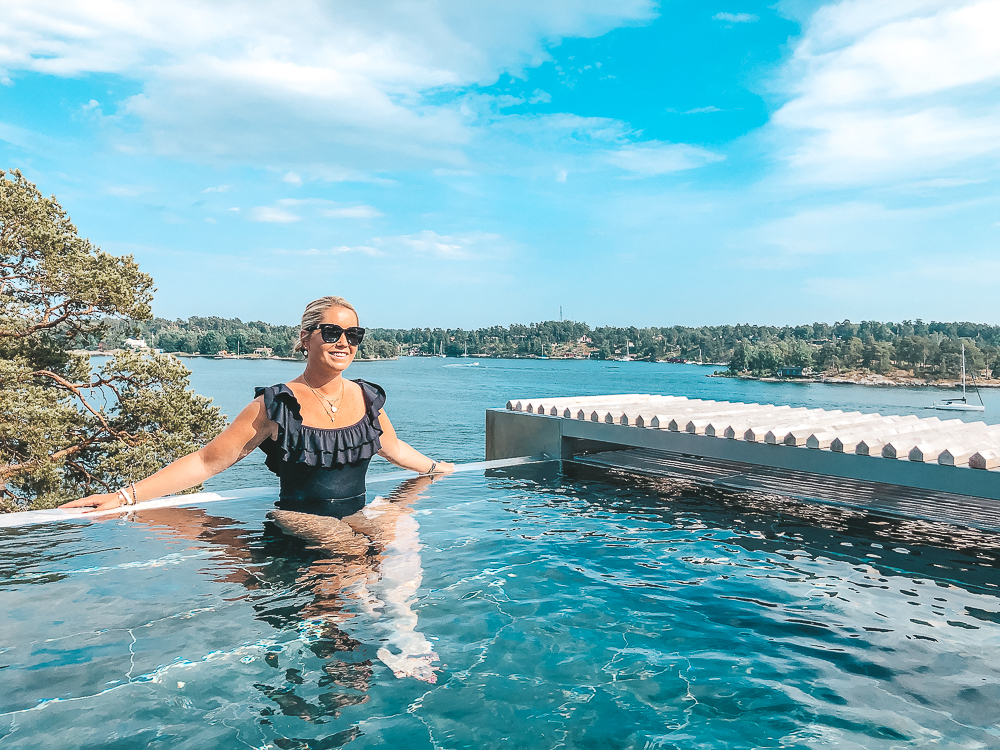 Production
Saltabad has their production in Europe for a shorter transport distance of their goods. They also choose to sew small quantities of each collection, because they want each garment to be used so make sure you buy my swimsuit Carmen before it runs out because it is really the most beautiful and comfortable swimsuit I've had!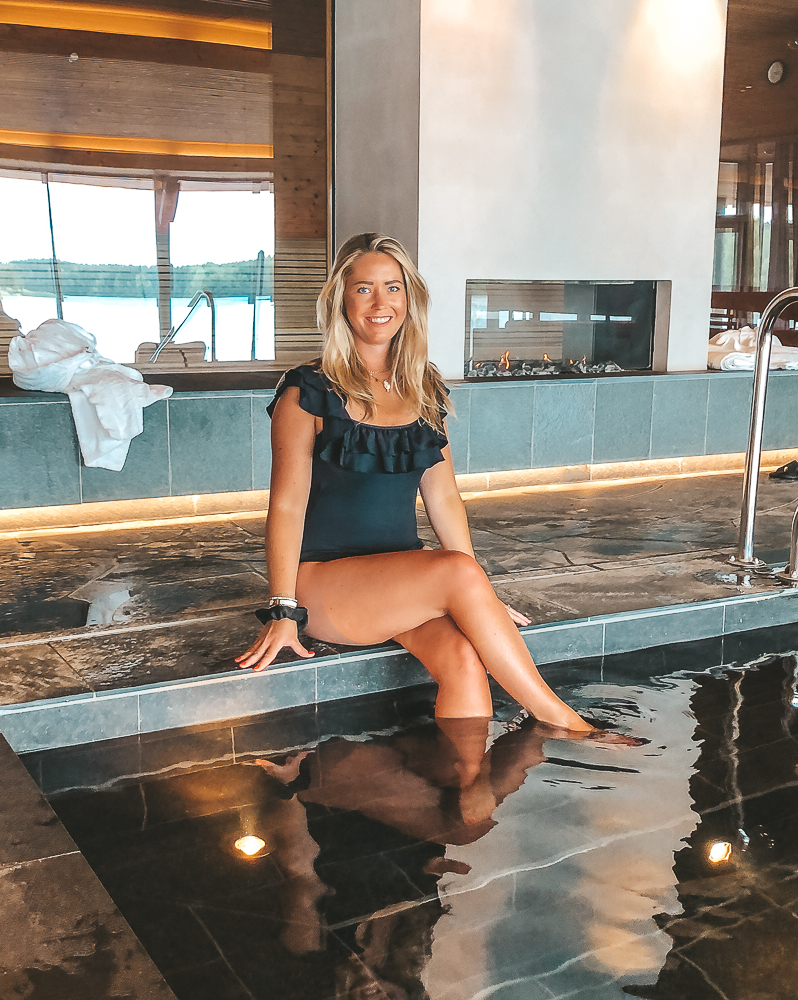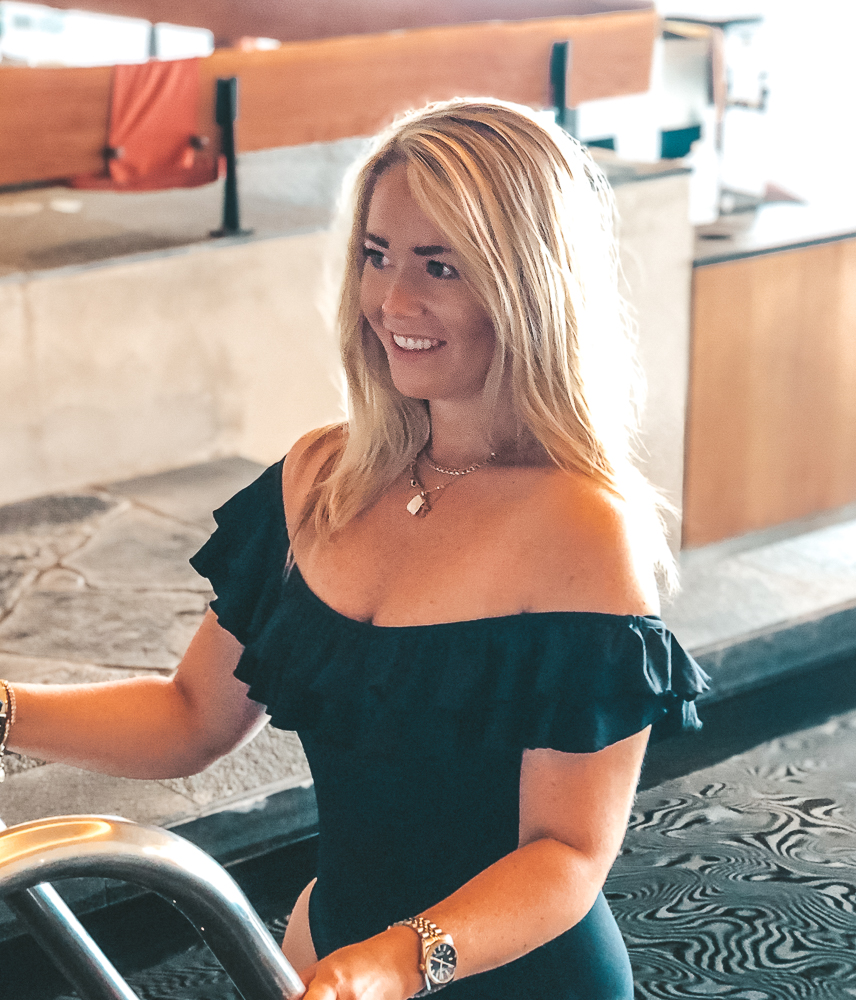 Kenya Bikini
This bikini also comes from Saltabad and is called Kenya which I have in size 36 in upper and 38 in bottom and the kimono are made in onesize. My recommendation is to go up a size when buying something from the Kenya collection as the fabric is slightly tighter than normal, but the quality is just the same high quality as the swimsuit, which I really like!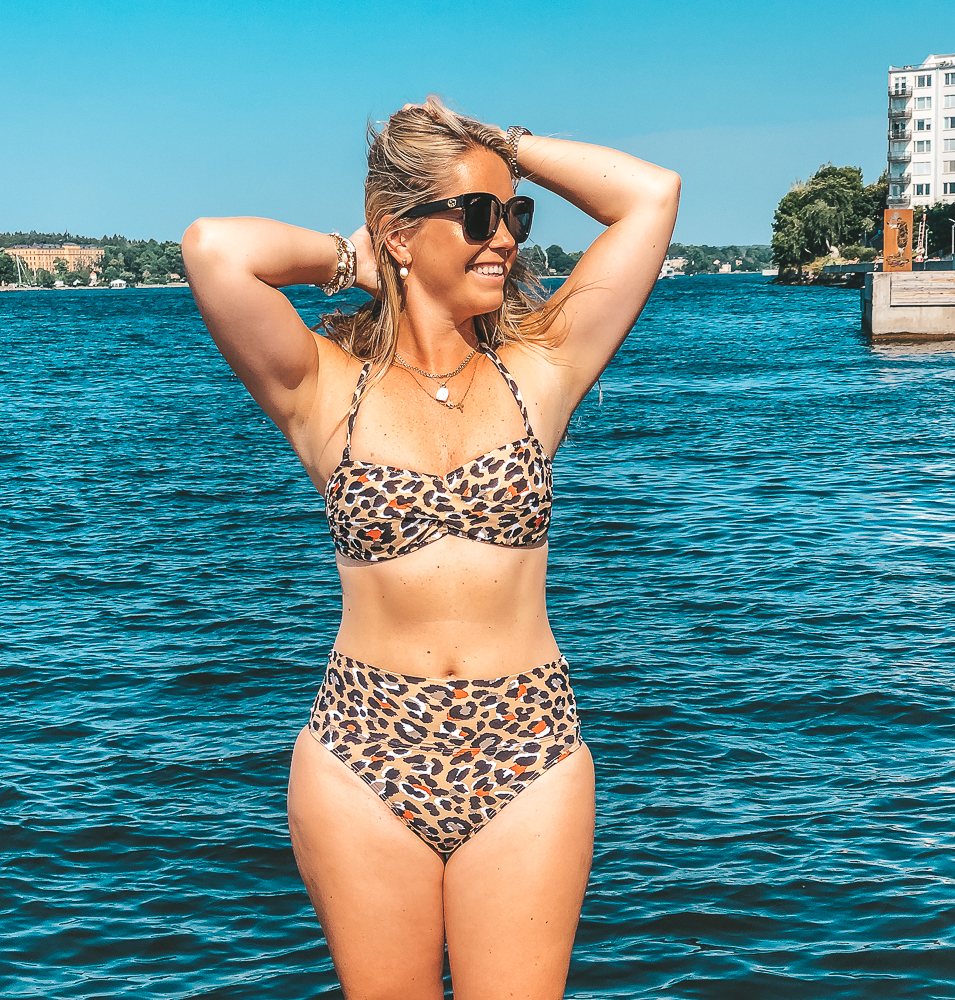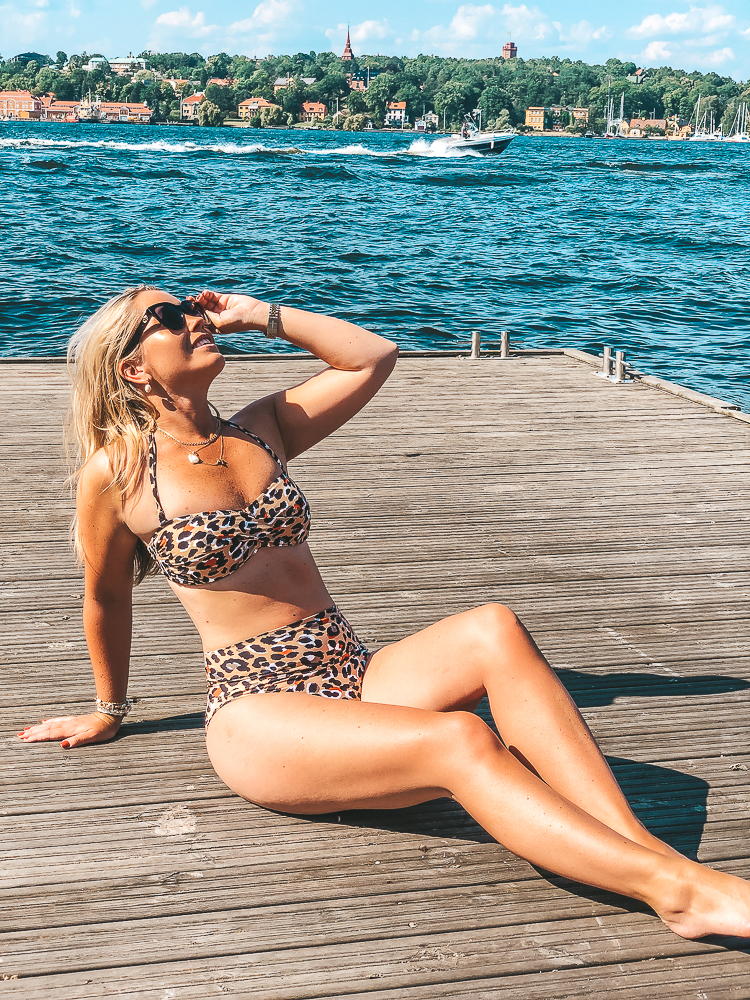 My top is called Beatrice BH Kenya Bandeau Bikini and you will find it here and they have lots of different designs if you want a different type of bra variation 🙂
My bikini panties are a folding pant from Kenya which means that it has a foldable edge which means you can have your panties high up at the waist or fold down the edge and wear like regular panties. I like the choice! You can find my foldable bikini panties here and also with the bikini panties they come in several different designs and colors and patterns so you can mix and match as you like 🙂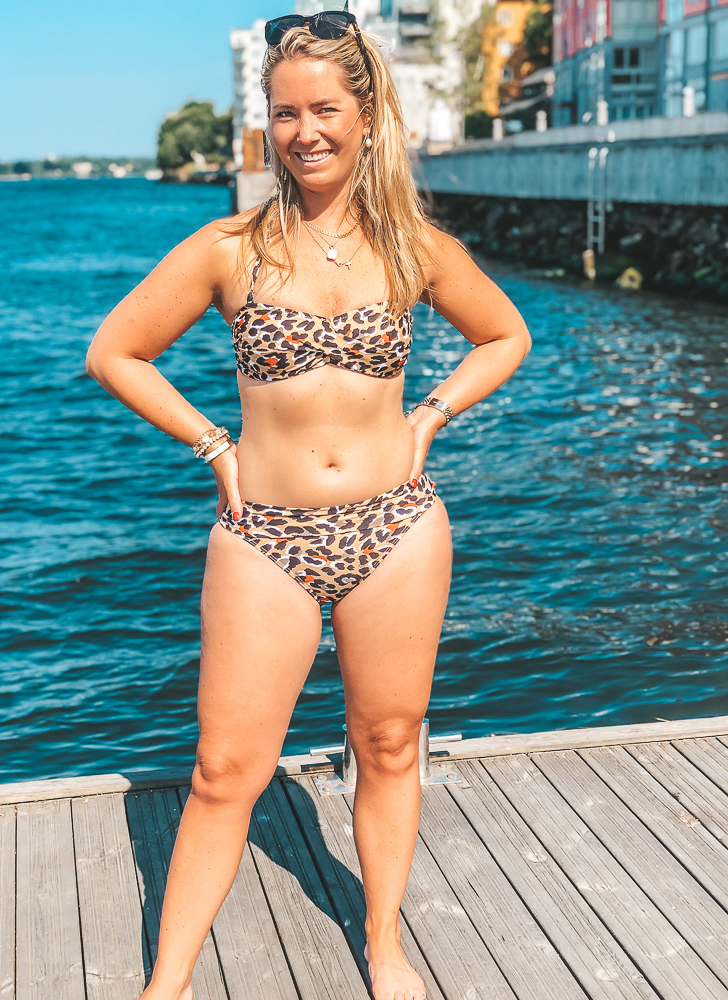 My kimono is available both as a short and long model and also in different colors and patterns that you can find here! This kimono is lovely, don't you think? 😀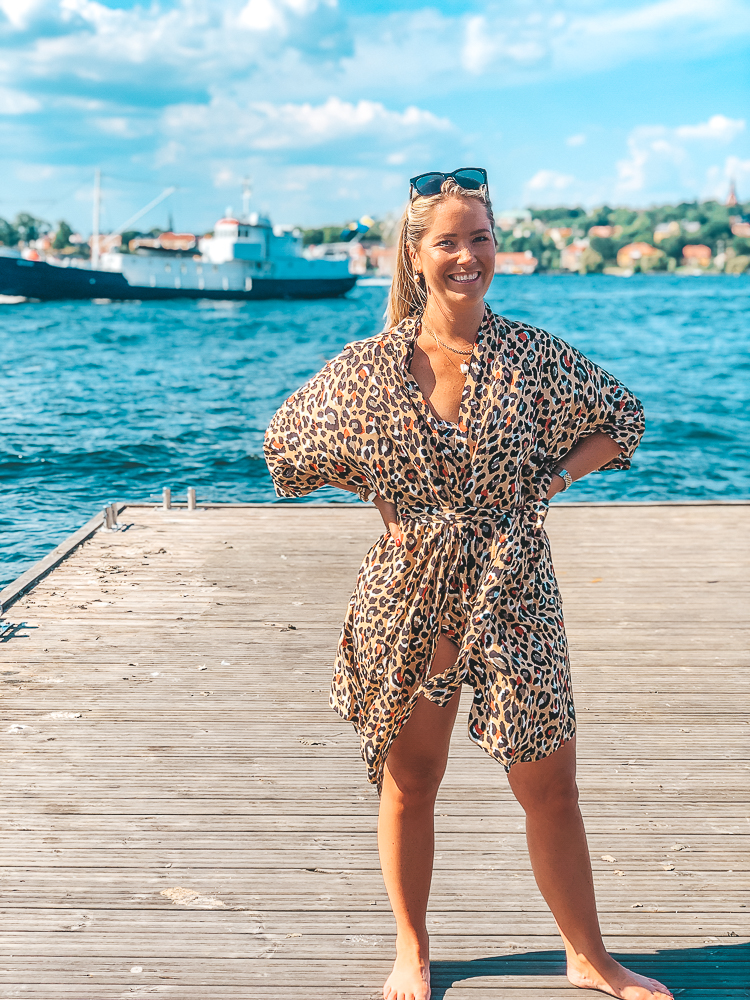 Discount code
I've have also fixed a discount code for you! Enter the code "TAKEOFF15" which gives you a 15% discount on all swimwear on their website which you can find here -> www.evanette.se
I really hope you find something because this is really the most beautiful swimsuit I have owned and only use nowadays! Plus, you get a 15% discount on my swimsuit and the same bikini so don't miss this offer now when it's summer season! 😉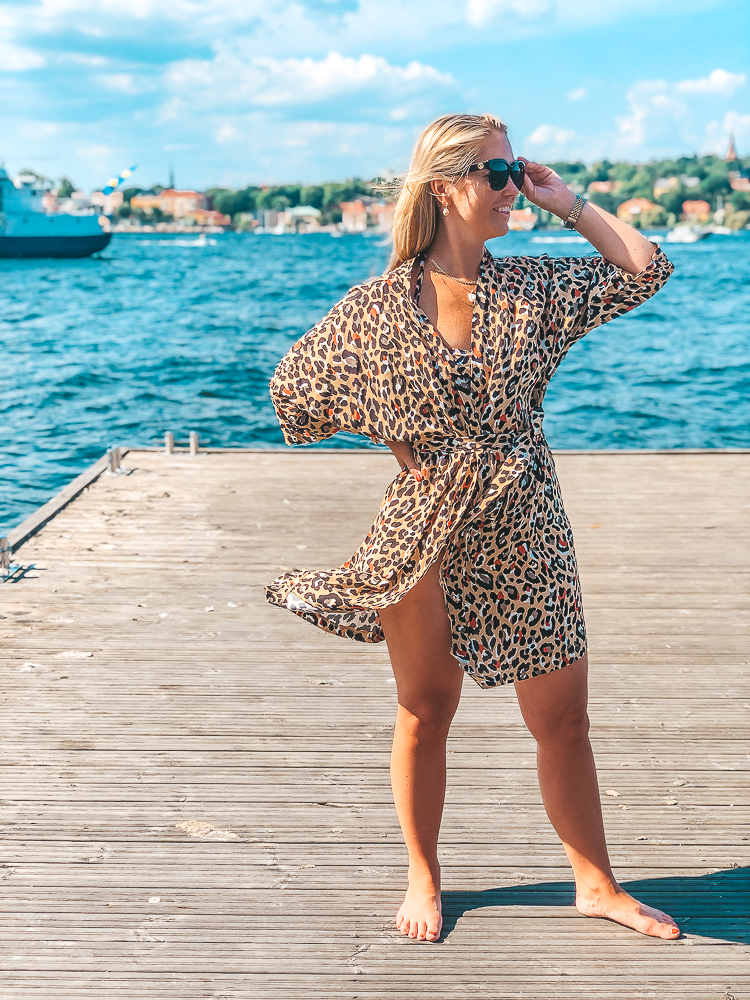 Happy Travels!
// Charlotte