In collaboration with Elite Hotels. 
Spa at Sturebadet Elite Hotel Marina Tower
During my staycation at Elite Marina Tower Hotel in Nacka which you can read more about in this blog post, I also enjoyed a relaxing spa experience at Sturebadet Marina Tower in the afternoon which was really nice and very much needed.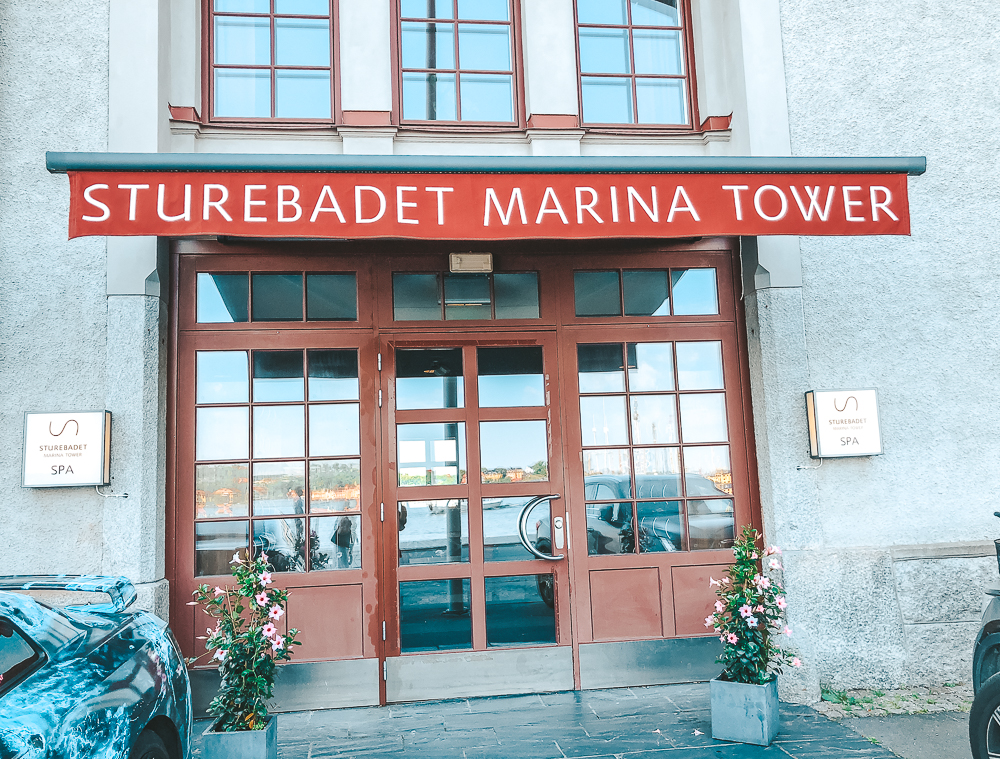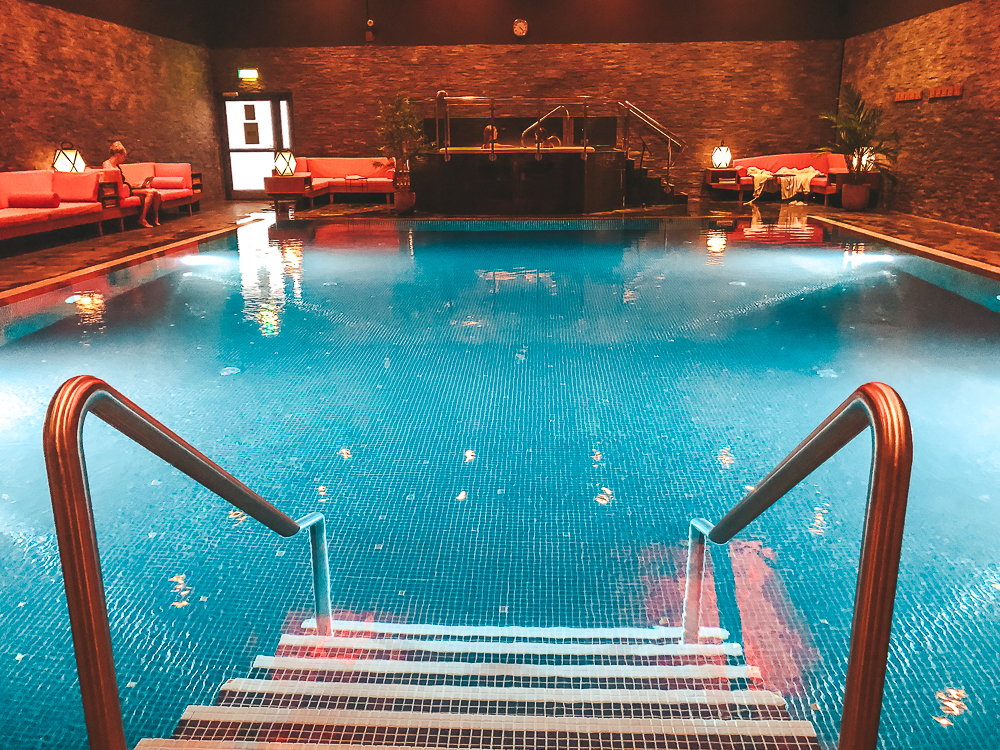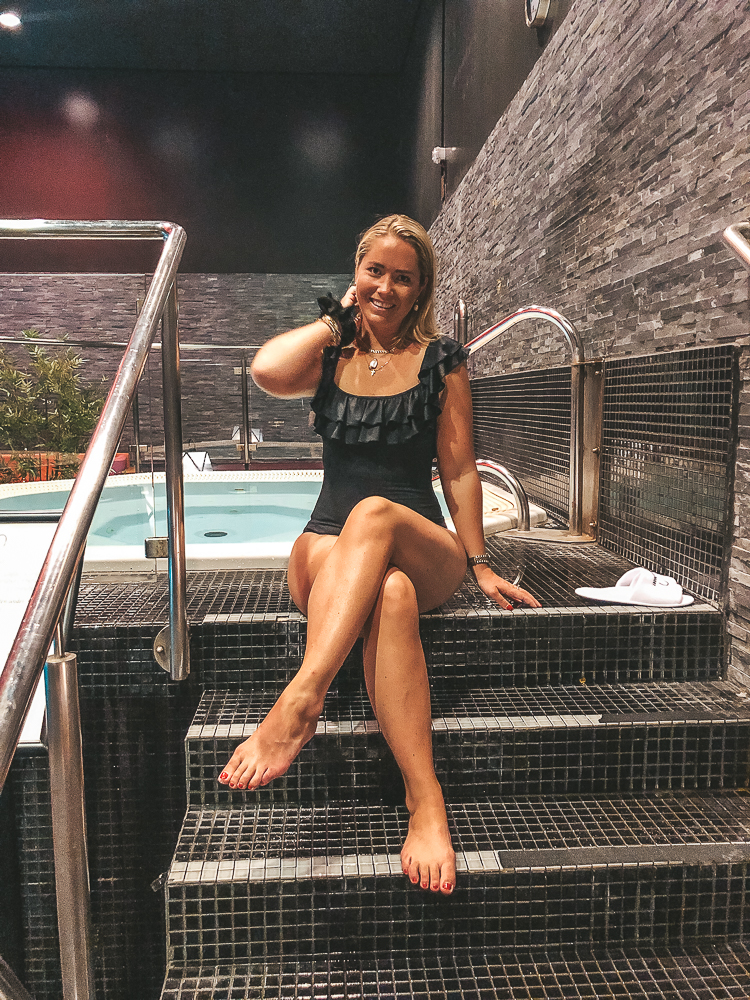 SPA package
Located in the hotel you have Sturebadet Marina Tower which offers a balance of physical exercise, mental relaxation, beneficial treatments and healthy eating. Here you can enjoy hammam, jacuzzi, pool and sauna. All treatments are according to Kerstin Florian's spa concept and there are different packages to choose from that you will find here.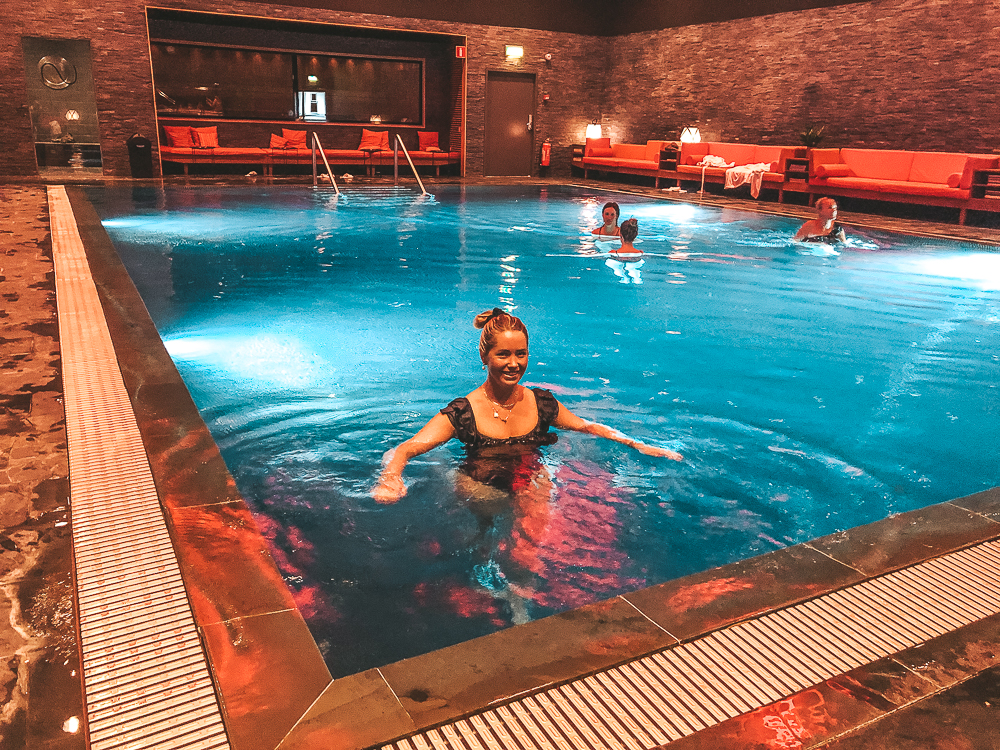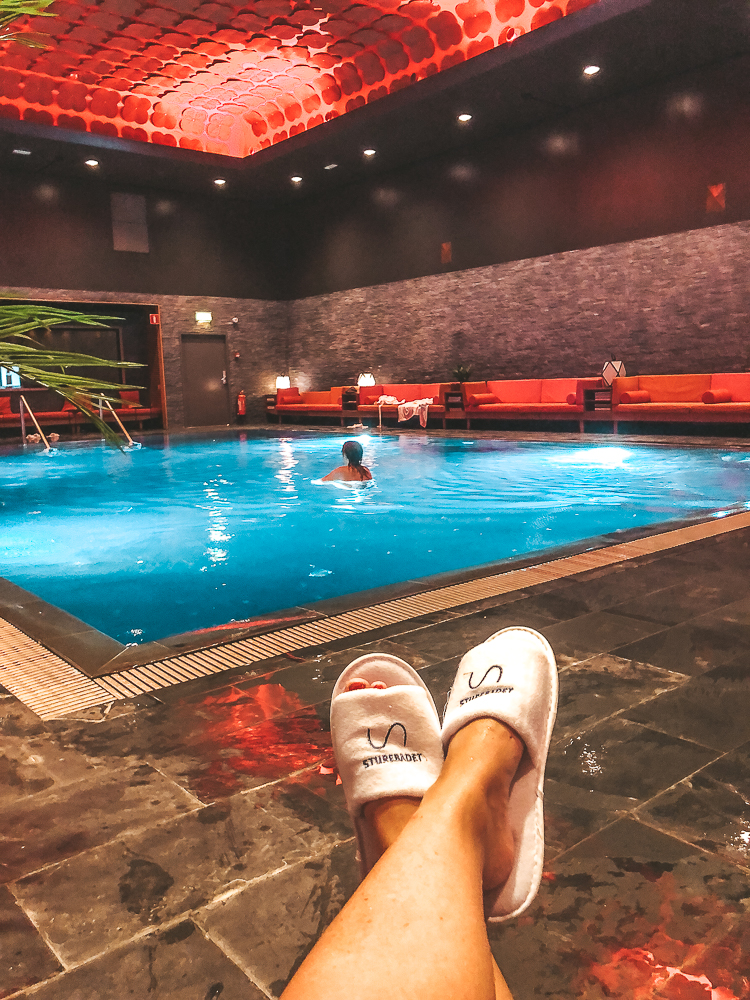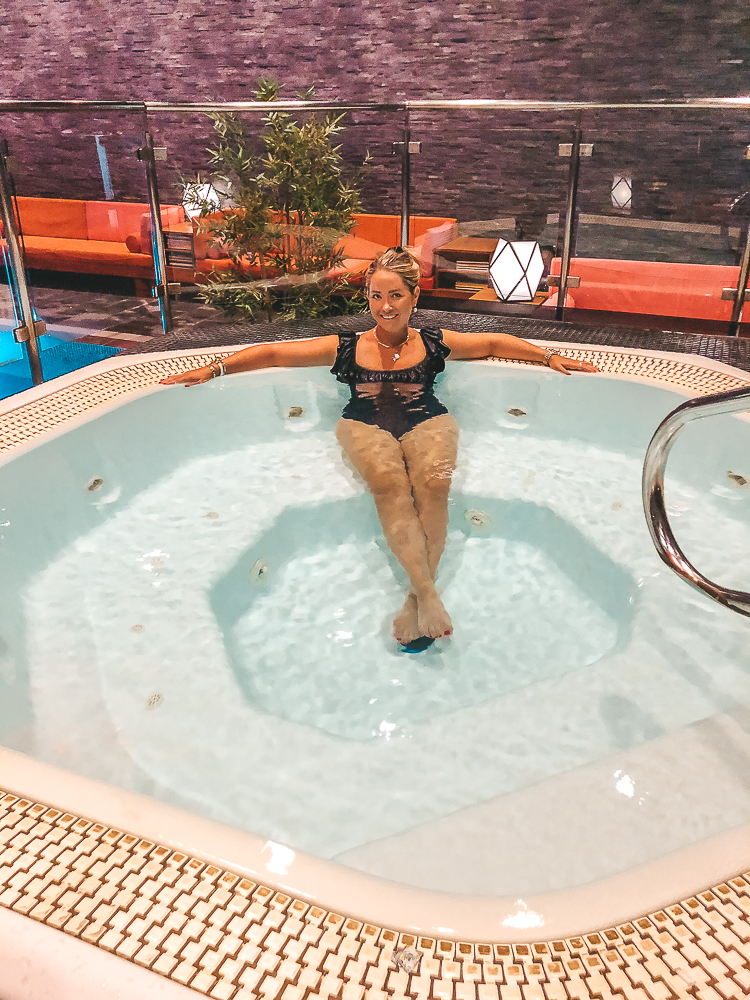 Reception Sturebadet SPA
At the reception you can book your spa treatments or pick up a pair of slippers which we did due to there was not in our room but bath robes were in the room and you can go the lift directly from your room to the spa department without having to go outside to get to the entrance, which I think is very smooth! Since it is corona times right now you need to pre-book your spa stay so there will not be too many people at the same time in here, which may be good to know 🙂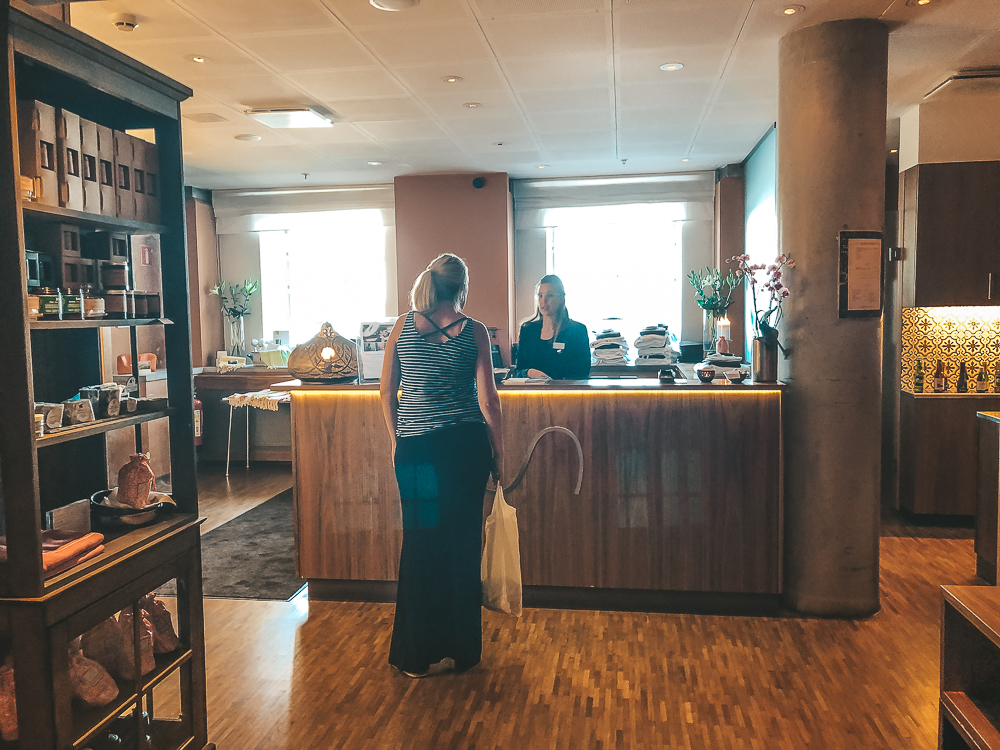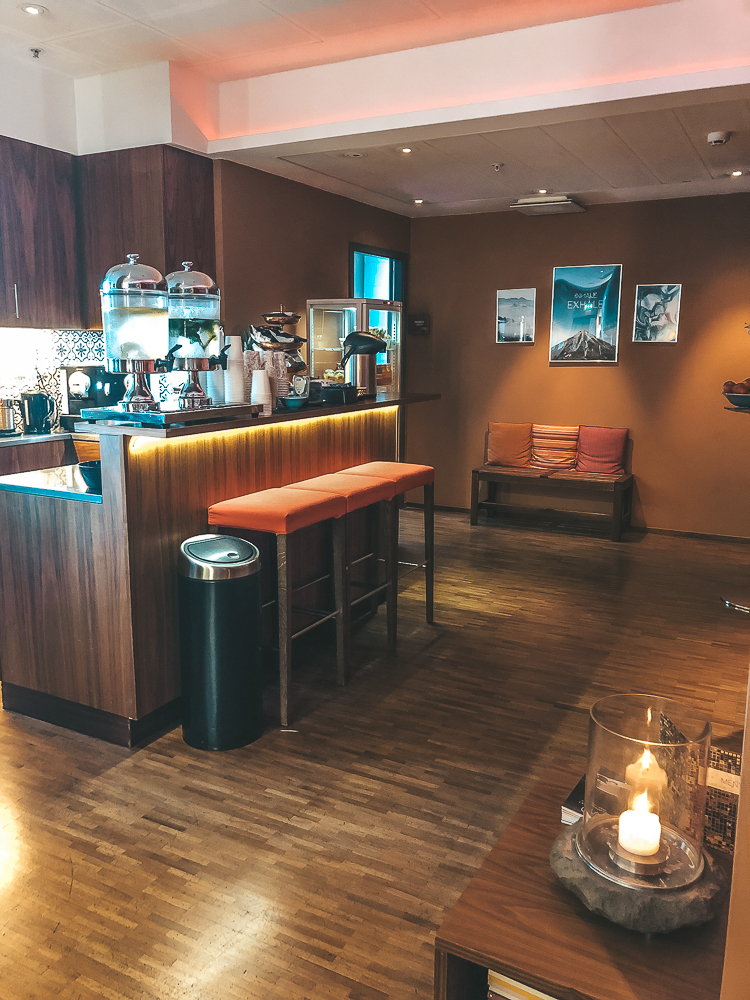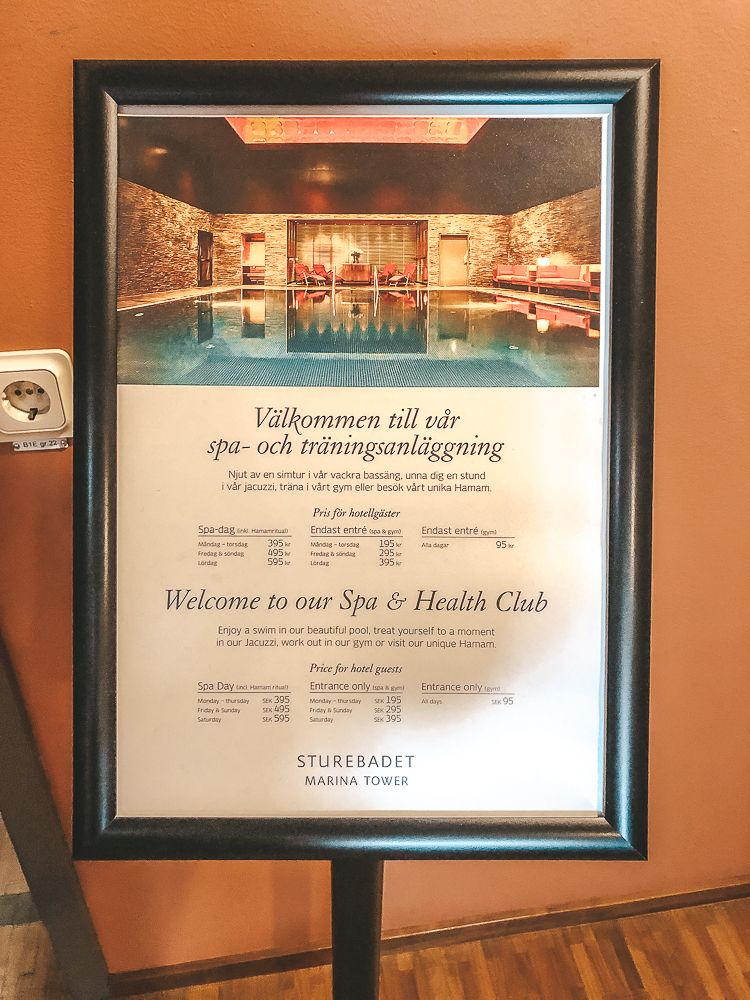 The gym
You can also get here if you want to work out at the hotel gym. It costs 95 SEK (9 euro) and you can find the gym just before the dressing rooms on the left side of the hallway.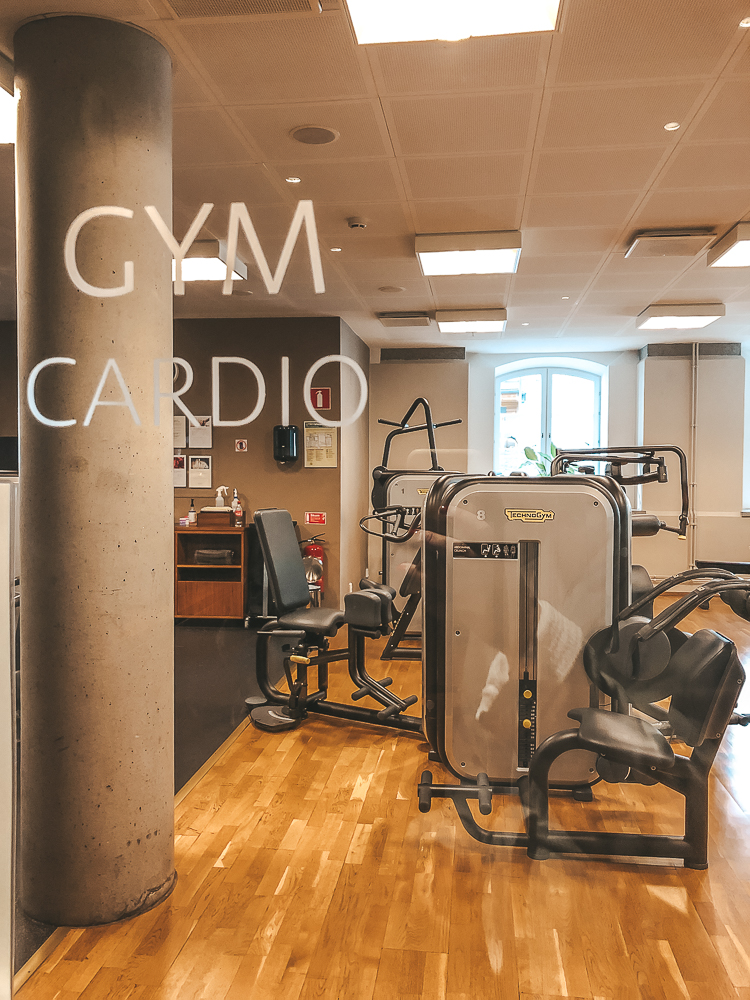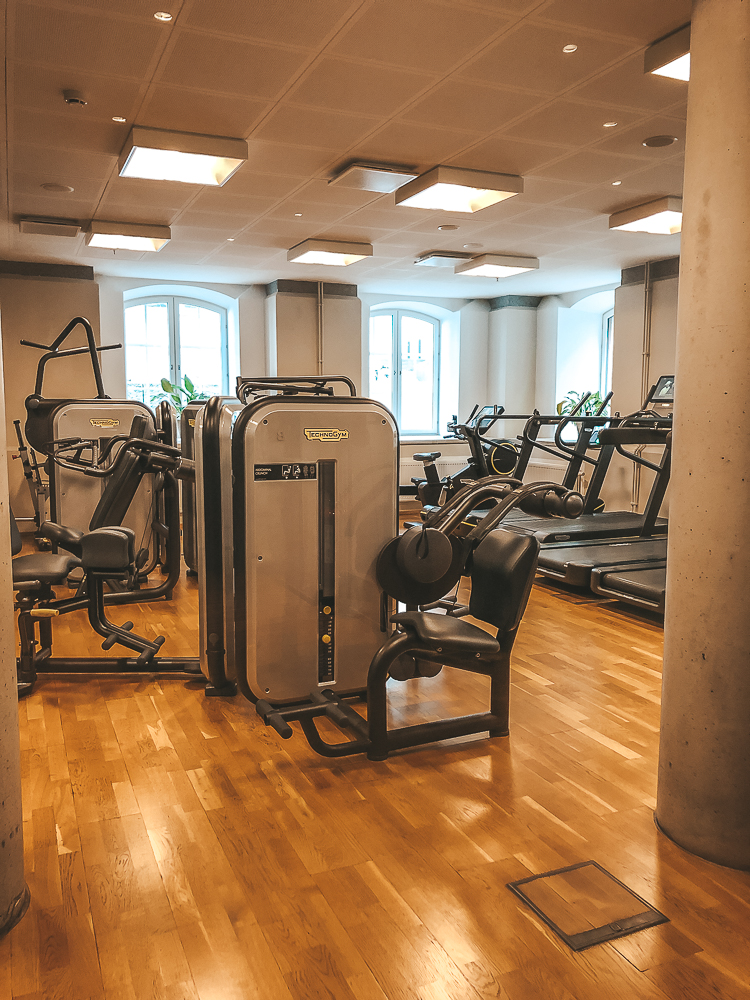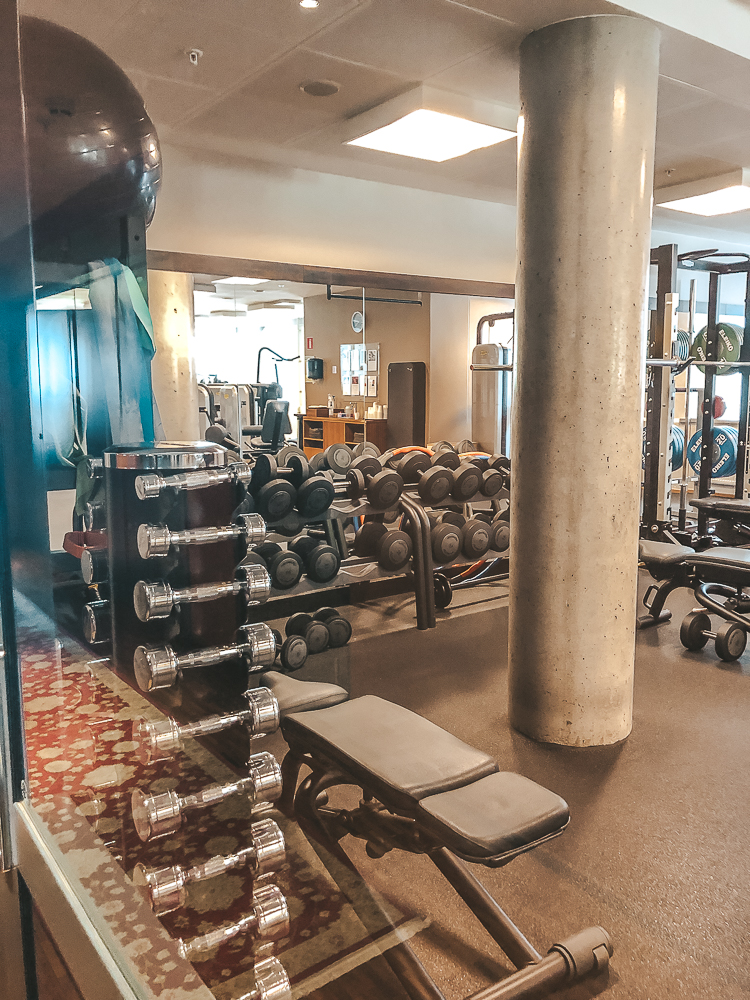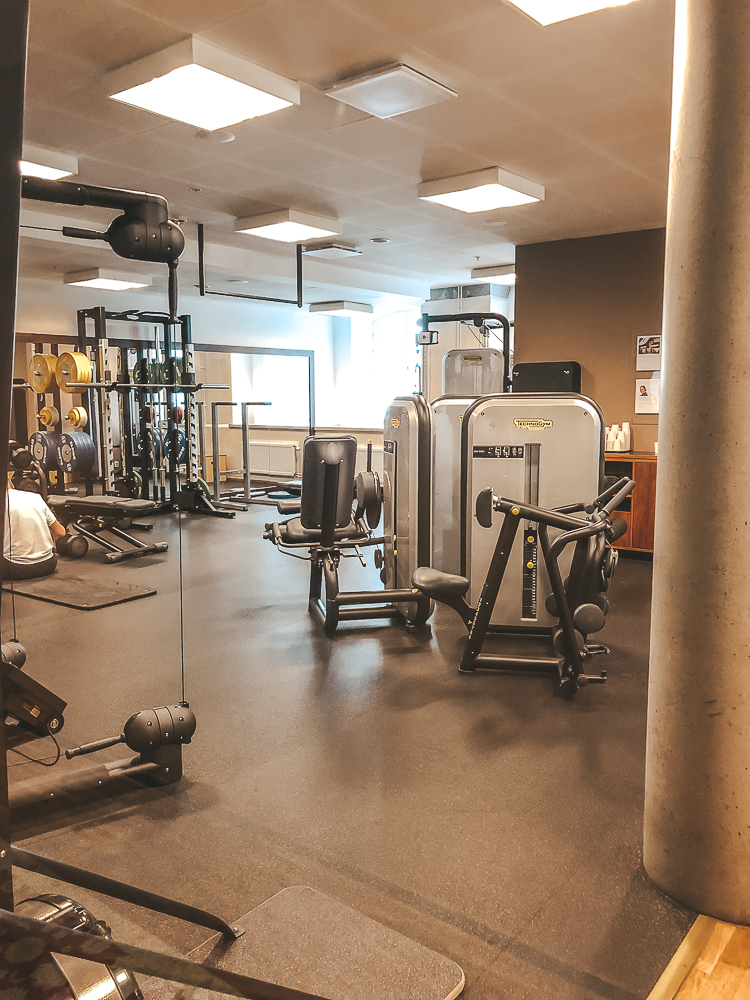 Changing rooms, sauna, etc
The changing rooms are equipped with cabinets where you don't have to carry a key to keep track of. Instead you choose the cupboard you want, close the door and flip your hotel card to lock the cupboard, so smoothly!!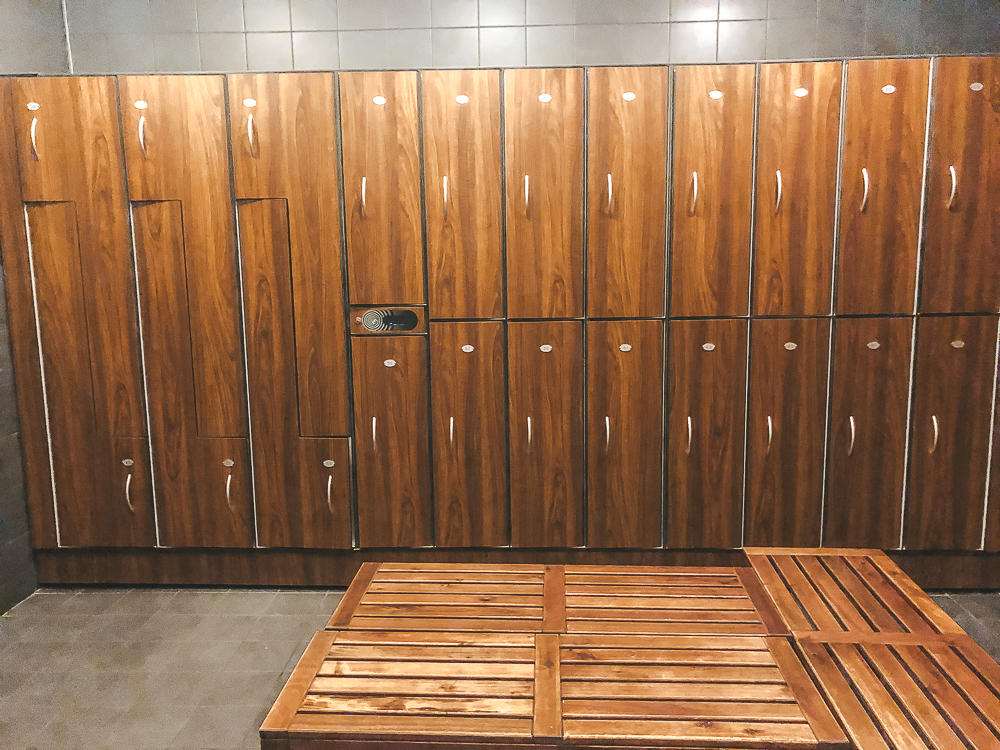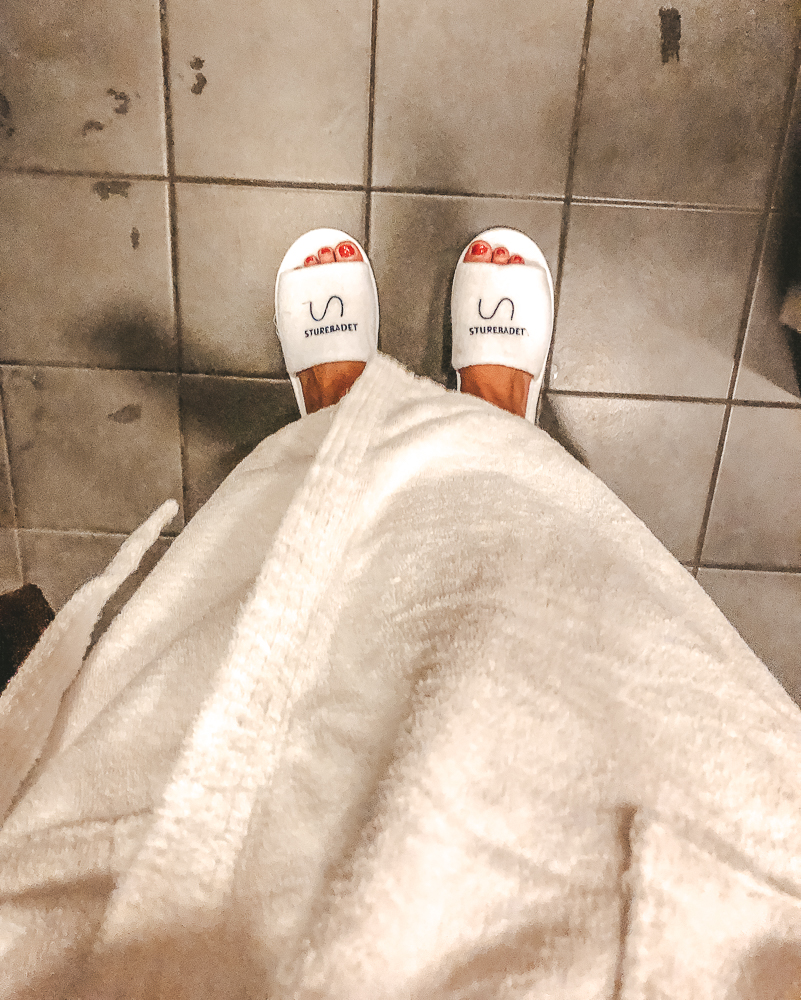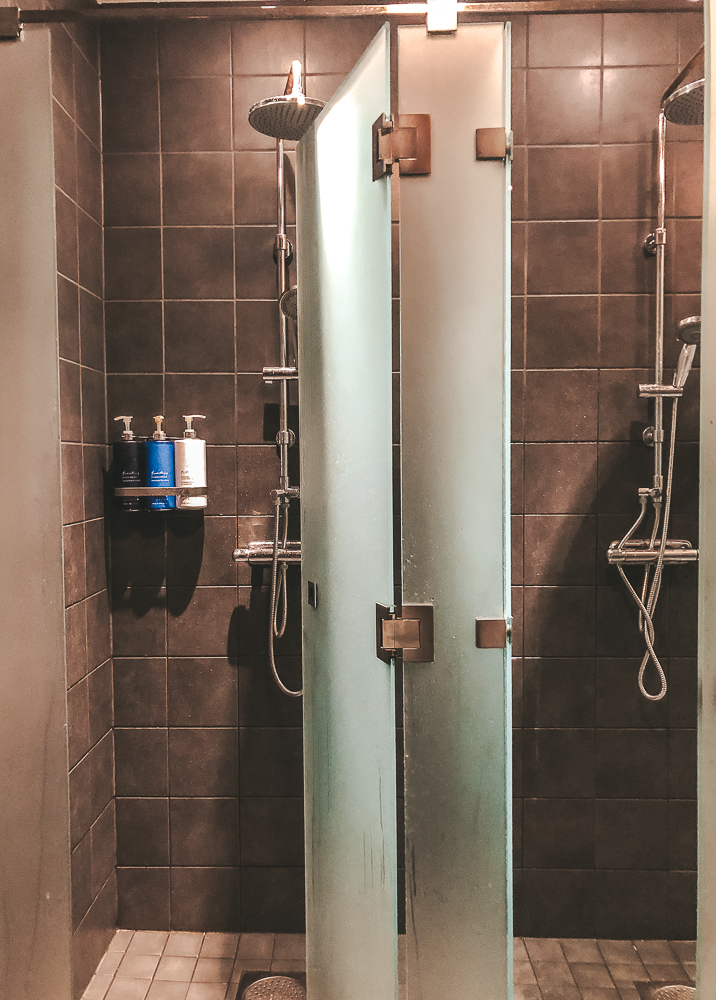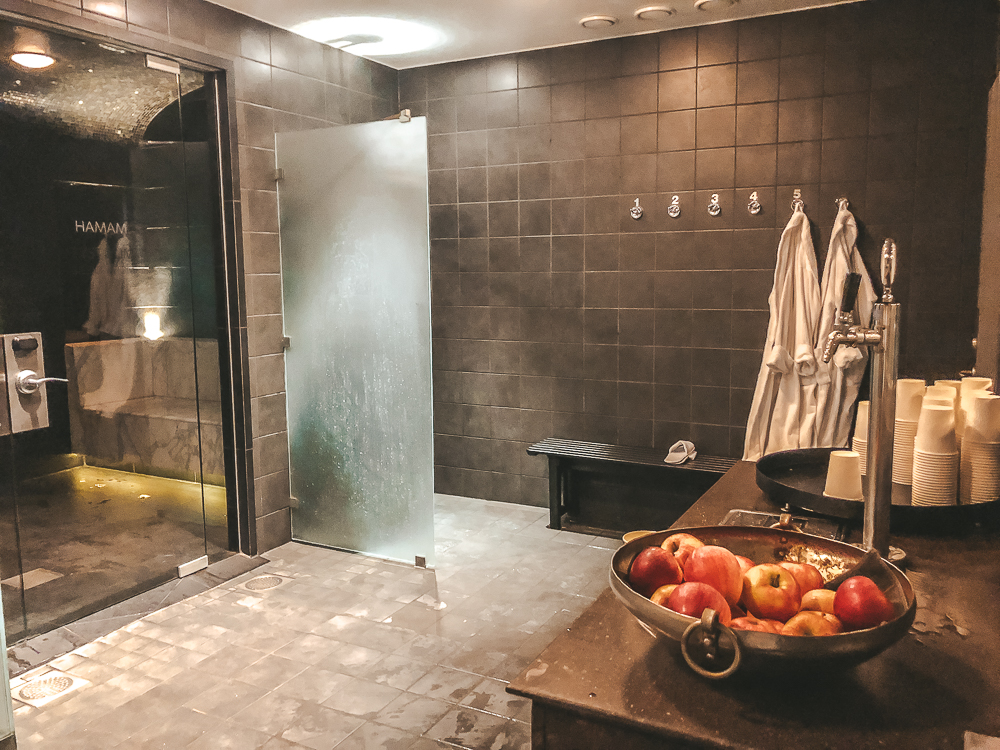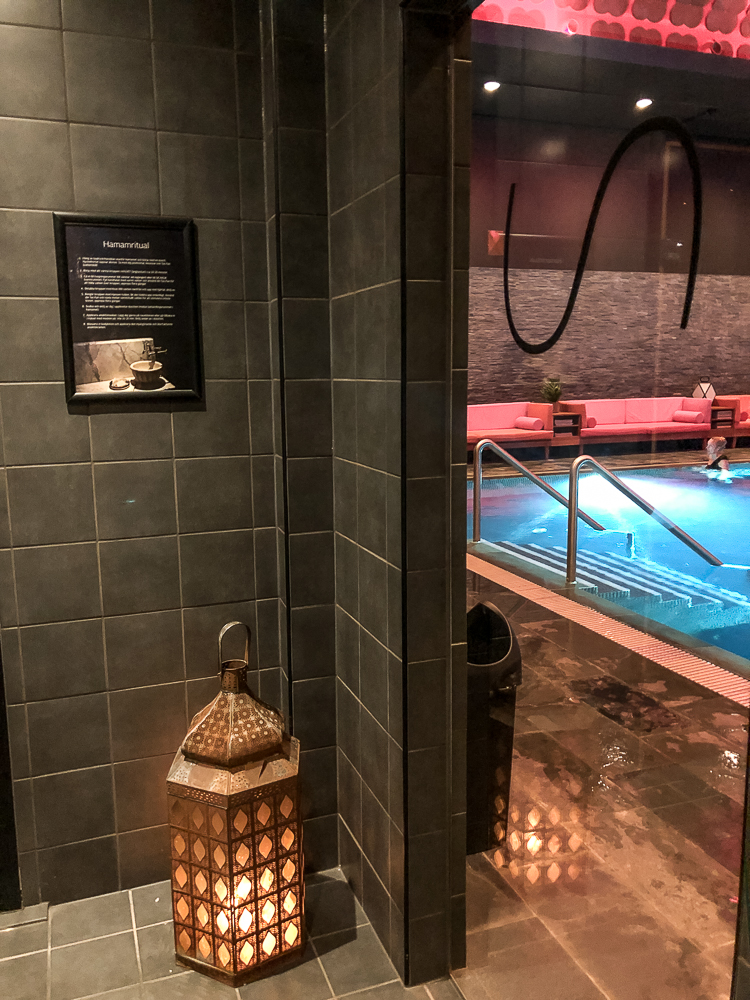 There is also a sauna, jacuzzi, a large cooling pool to swim around in and also a hammam room – something I had never seen before at a spa so this was a whole new experience for me, which made this spa very unique. Just like in the sauna you can to be both men and women in here at the same time and this I would say is a very relaxed room where you can partly wash yourself in specific washing rooms but also enjoy the scents and atmosphere that soothe body and soul.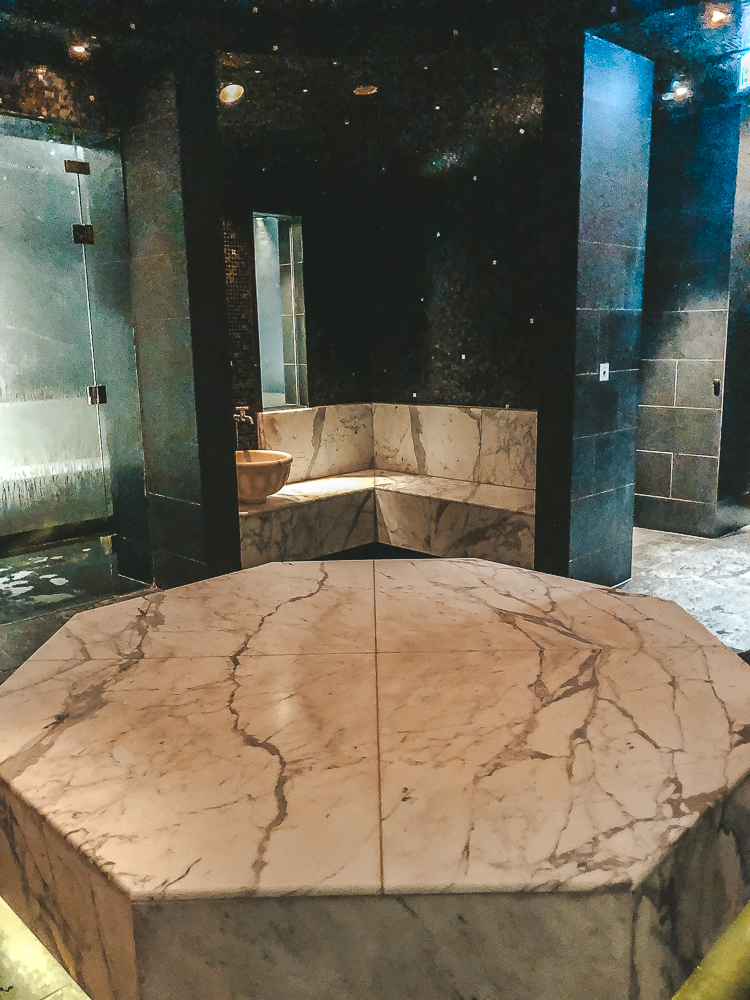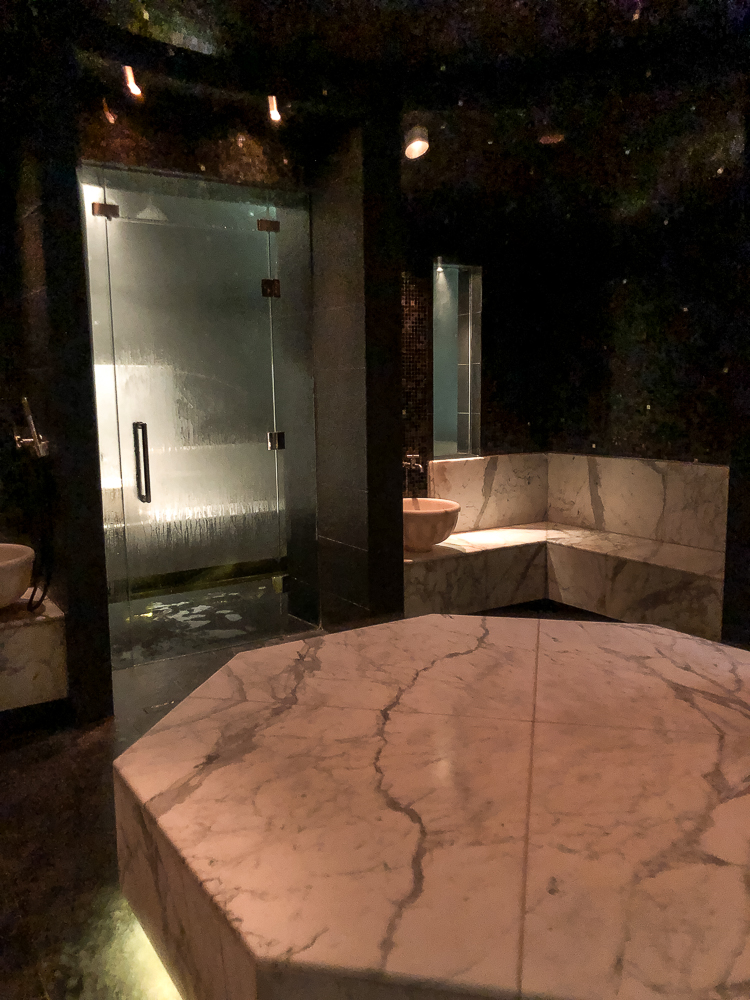 Prices
You don't have to stay at the hotel to enjoy Sturebadet's spa, you can also come here for a day spa for those who want it. But I would say that it is more affordable to stay overnight at the hotel and book one of the hotel's offers (don't miss that they also have special offers you find here during the summer) which include:
THE PACKAGE INCLUDES
Entrance to Sturebadet Marina Tower
Accommodation in double room
Breakfast & wifi
TERMS
The package is booked / canceled no later than 48 hours before arrival
Entrance to Spat is included on the day the treatment is booked
Example of a hotel stay with spa packages Sturebadet Marina Tower offers:
BEAUTIFUL SUNDAY DE LUXE 
The package includes an overnight stay for two people in a superior room, free access to Sturebadet Marina Tower and a 2-course dinner.
From SEK 2780 / night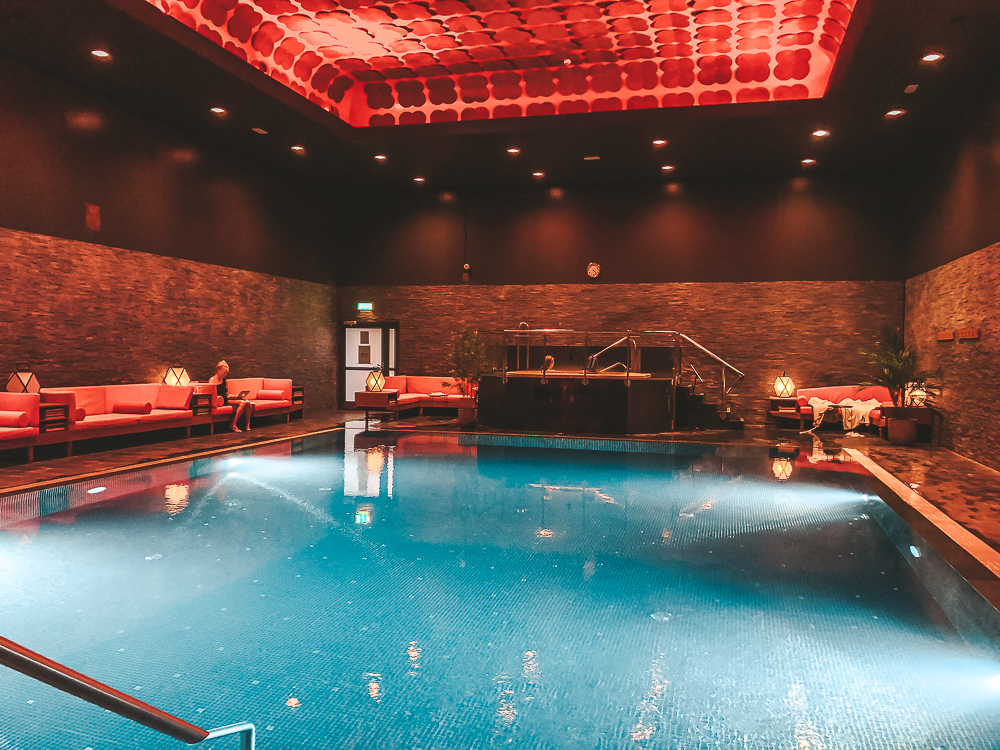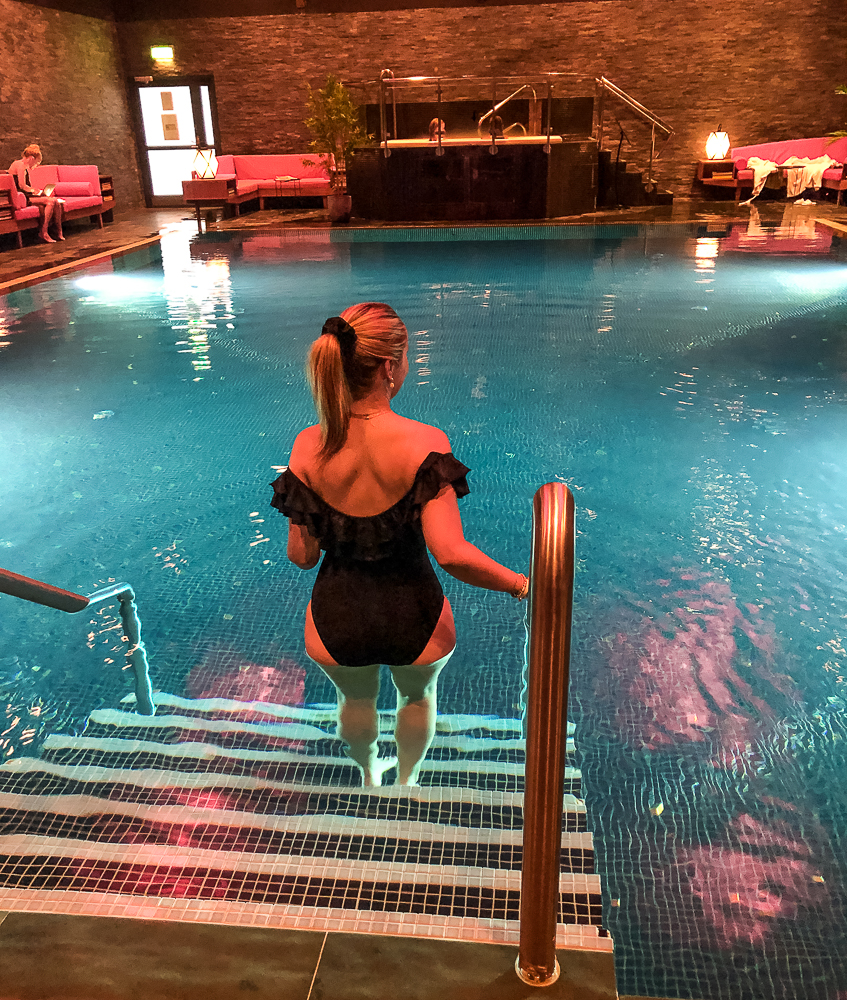 Summary
This was truly a luxurious spa experience I was having and it was perfect to cool off in the large pool as it was 30 degrees out that day and the sweat was running. I think it's definitely worth coming here either just during the day or most preferably staying over and sharing some of all the wonderful deals they have right now. One thing that could be better is that the stairs to the jacuzzi was quite slippery due to all water coming from people who gets up from the jacuzzi so a cover or something to protect slippery would have been great. We actually saw a girl slip so be careful! 🙂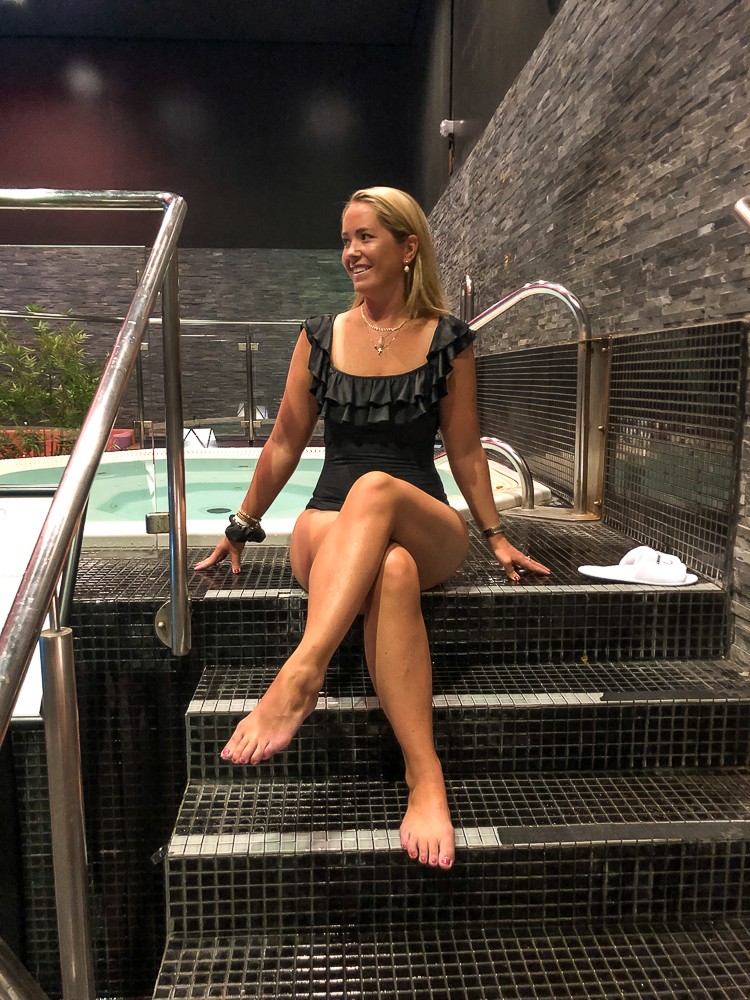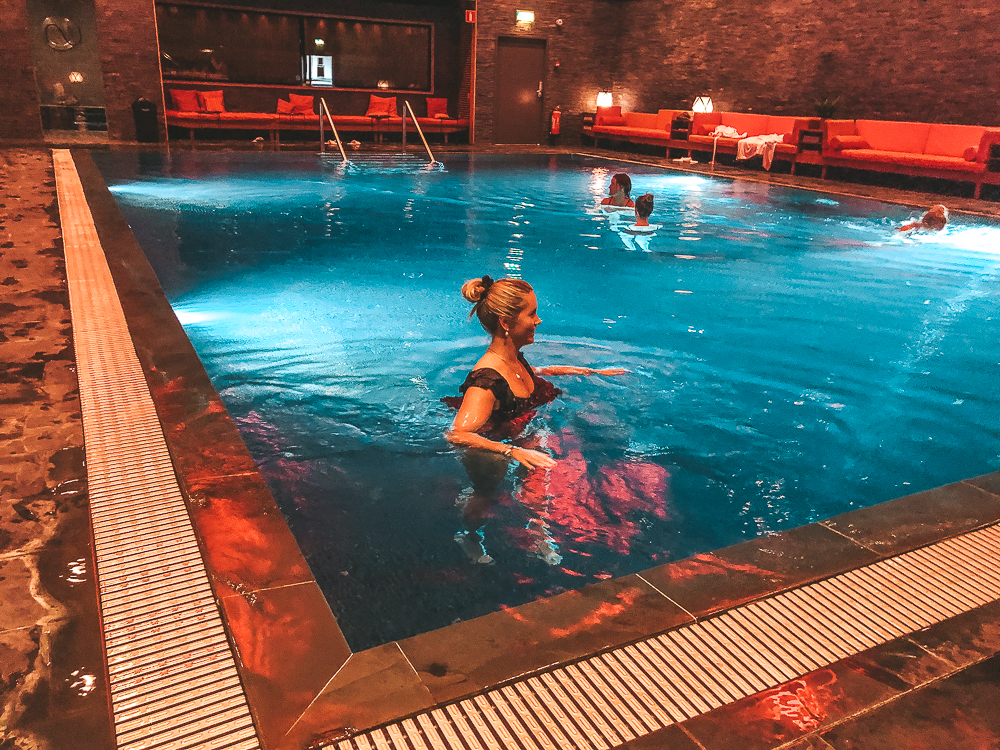 Have you been to the Sturebadet Elite Marina Tower Hotel, if not come here and treat yourself with a truly luxurious spa experience right away! 😉
Happy Travels!
// Charlotte
Here you can read more about my experience at Elite Marina Tower Hotel: