In collaboration with Elite Hotels. 
SQ Bar & Restaurang at Elite Marina Tower Hotel, Stockholm
At Elite Marina Tower hotel I had a really lovely staycation that you can read more about in this blog post where I also enjoyed a luxurious spa experience that you can read more about here. Beyond that, I have to say that the food at this hotel was really good and delicious, both breakfast and dinner get the highest rating from me! 🙂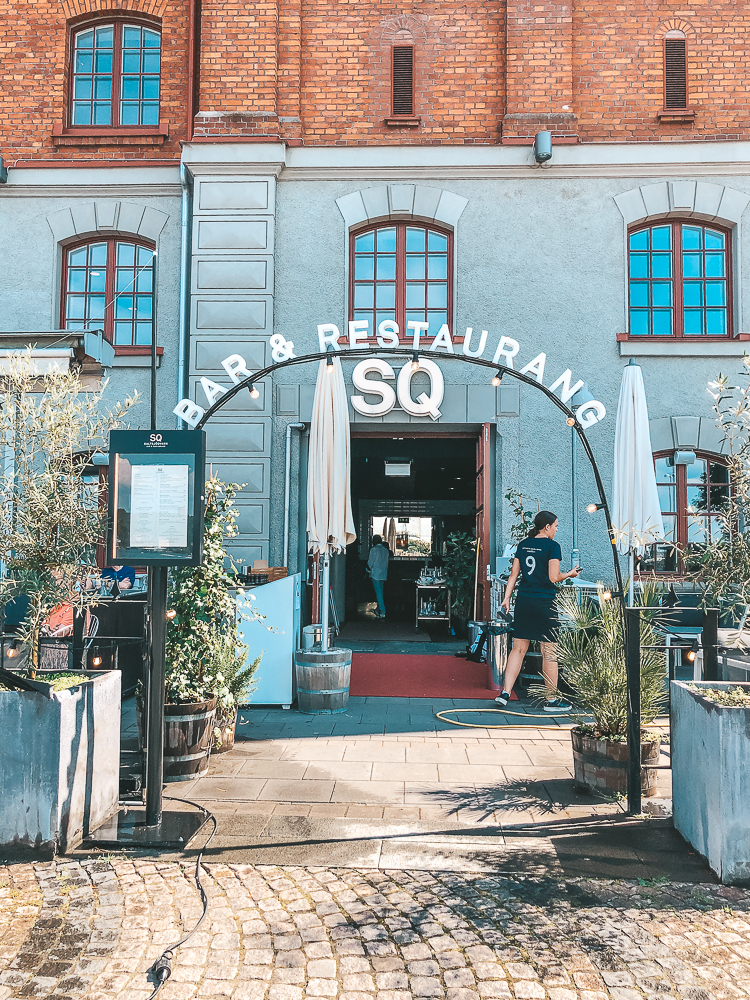 Dinner at Restaurang SQ
The hotel's bar and dinner restaurant is called restaurant SQ and is located to the right of the hotel's main entrance on the ground floor. It is a really good location here with sun basically all day and evening sun which is magically beautiful. In good weather you can sit both indoors and outdoors for both breakfast and dinner.
We chose to have a drink at SQ and sat in their lounge area outdoors and enjoyed both drink, sun and heat. It was a wonderful, perfect summer day for it and you can come here even if you are not staying at the hotel.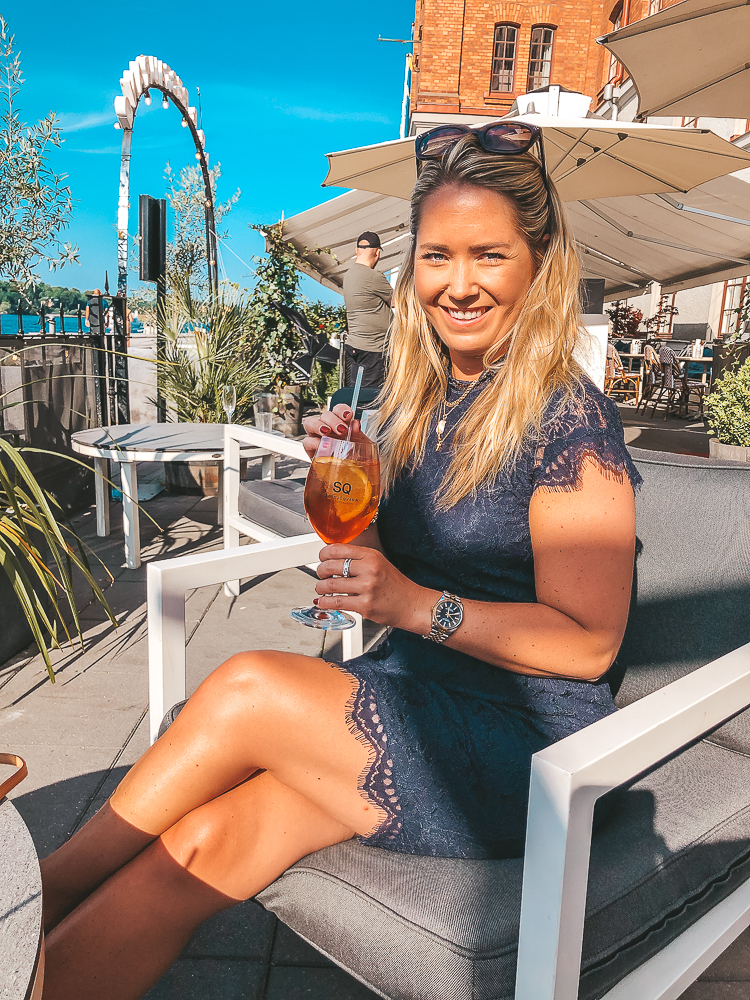 3 course dinner
As the weather was so nice we chose to sit outside to have our dinner. On the menu there was a 3 course dinner for a special price which I think was really, really affordable and then you can choose from a few different starters, hot dishes and desserts so I can highly recommend if you come here for dinner!
For starters I took a classic toast Skagen which was super good and to that a glass of bubble.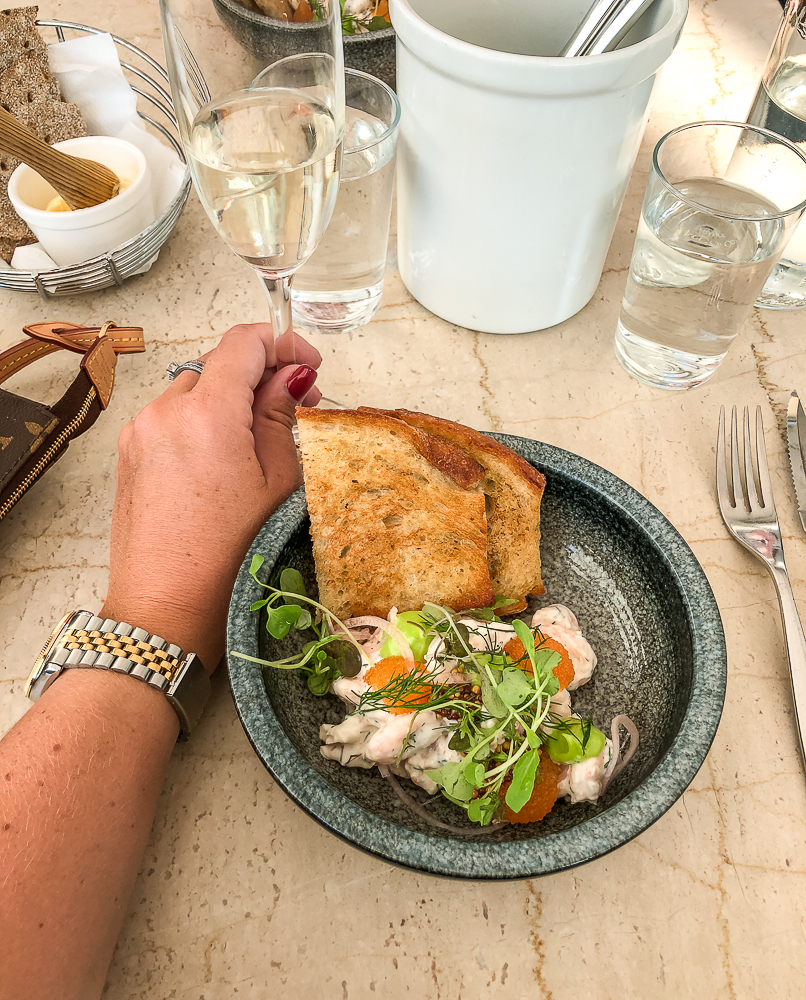 For main course I took a grilled entrecote that was so tender and so good that it was among the best I've eaten in a long time, it was really good!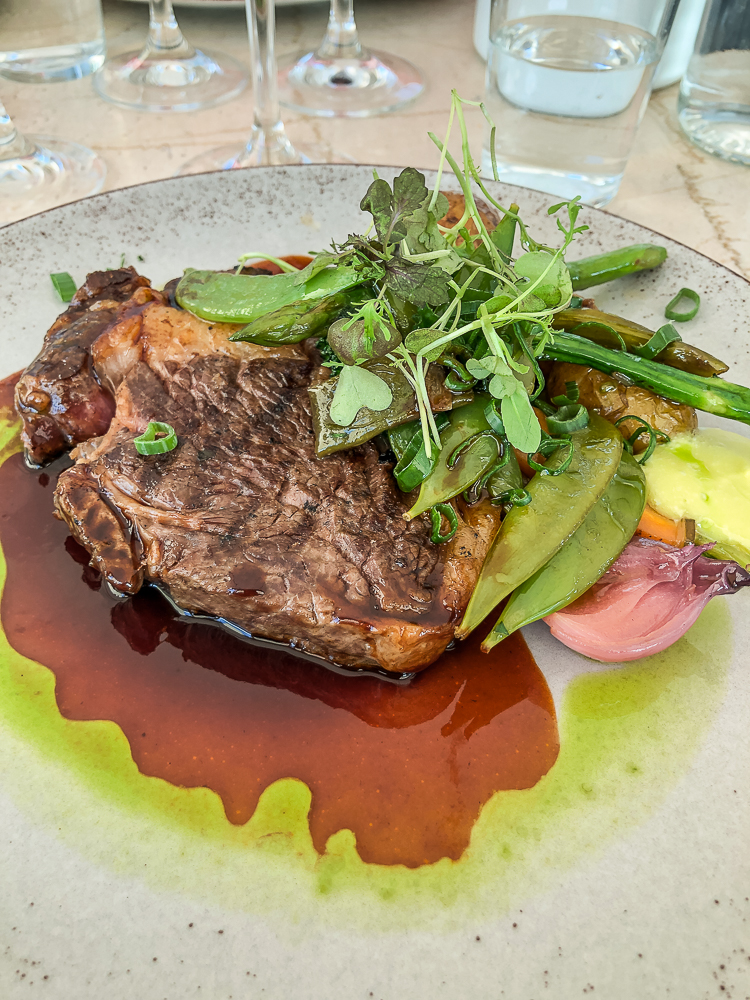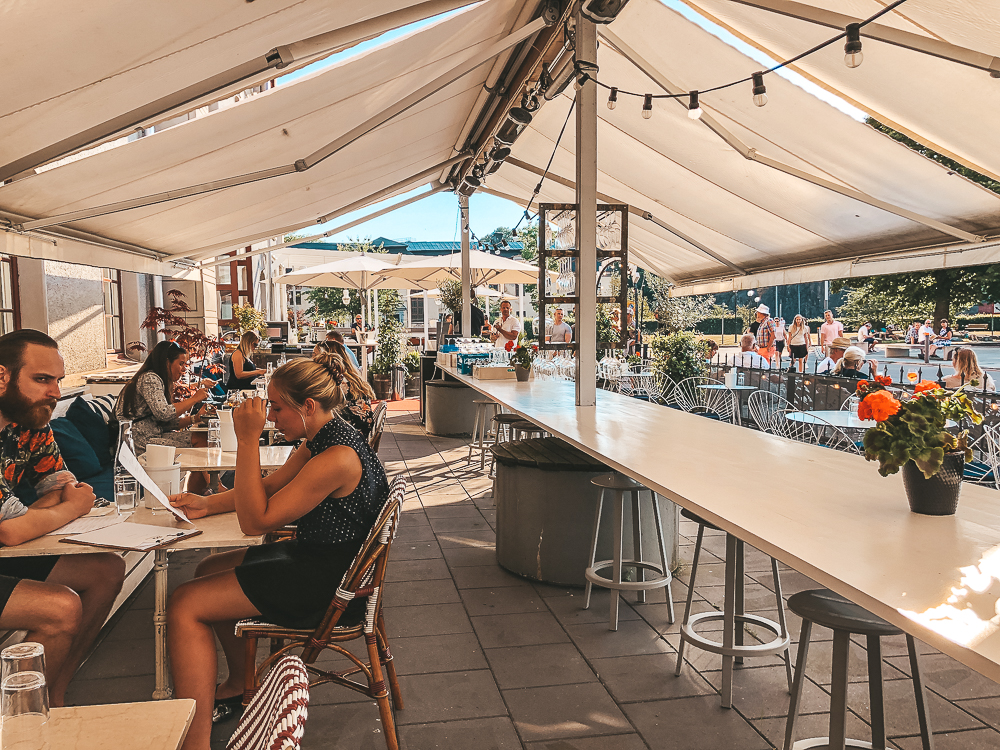 For dessert I had créme brulée which was so good and so big (!) that I couldn't even eat everything but it was also heavenly good! Really, the food here was really damn good actually and I can easily imagine coming here just to have dinner and then take the boat home again one summer evening. This food was amazing and you get a lot of food here, which I like!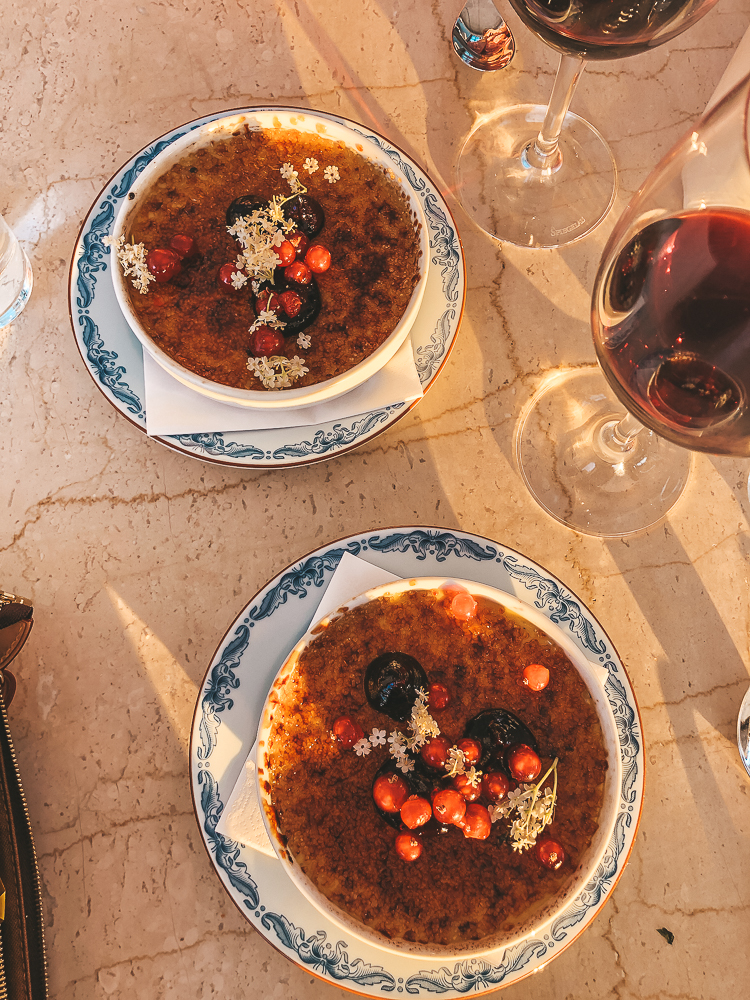 Breakfast
Breakfast is also consumed at SQ restaurant and here you can choose whether you want to sit outdoors or indoors. It was a generous breakfast with plenty to choose from and not only that, it was also generous opening hours for breakfast so you can really take the morning off without having to rush up to breakfast before closing, so nice!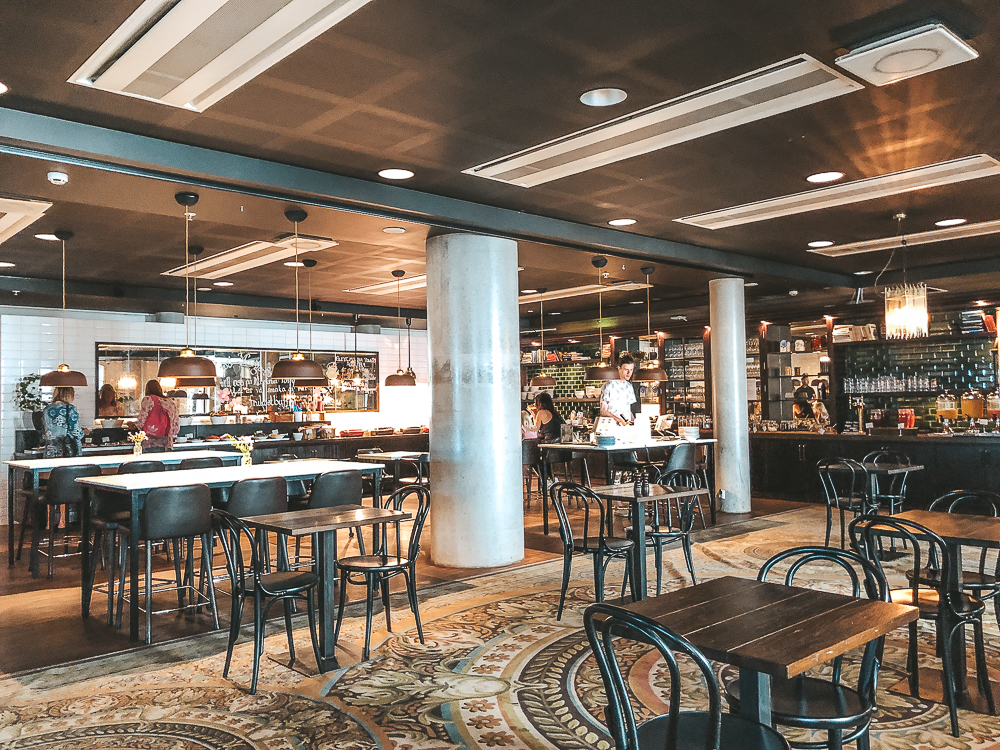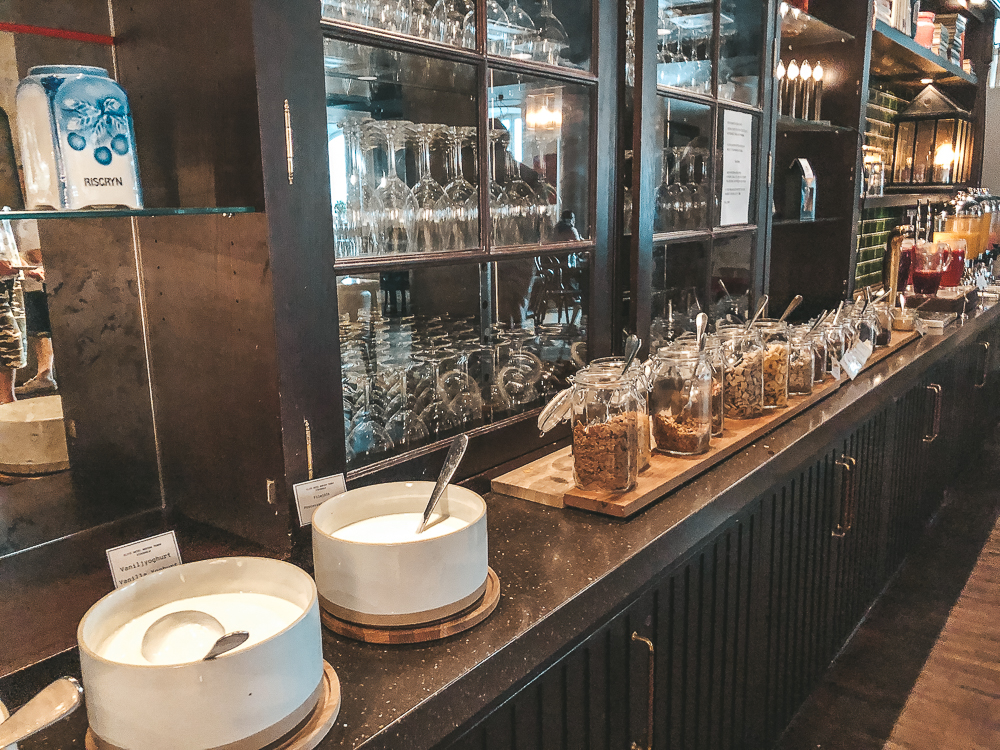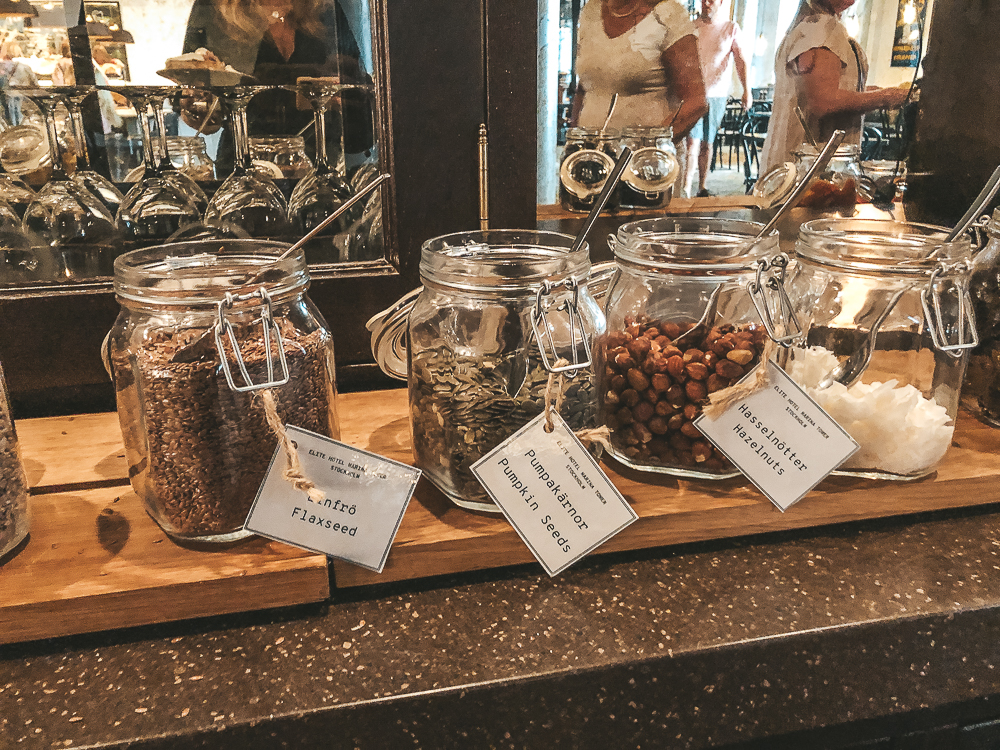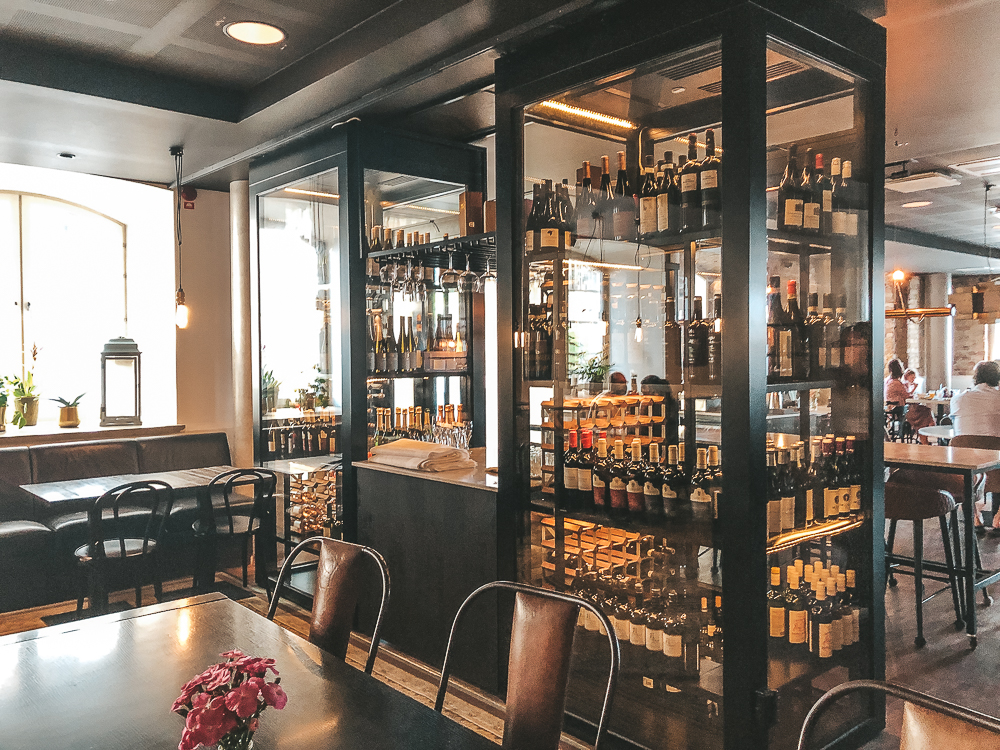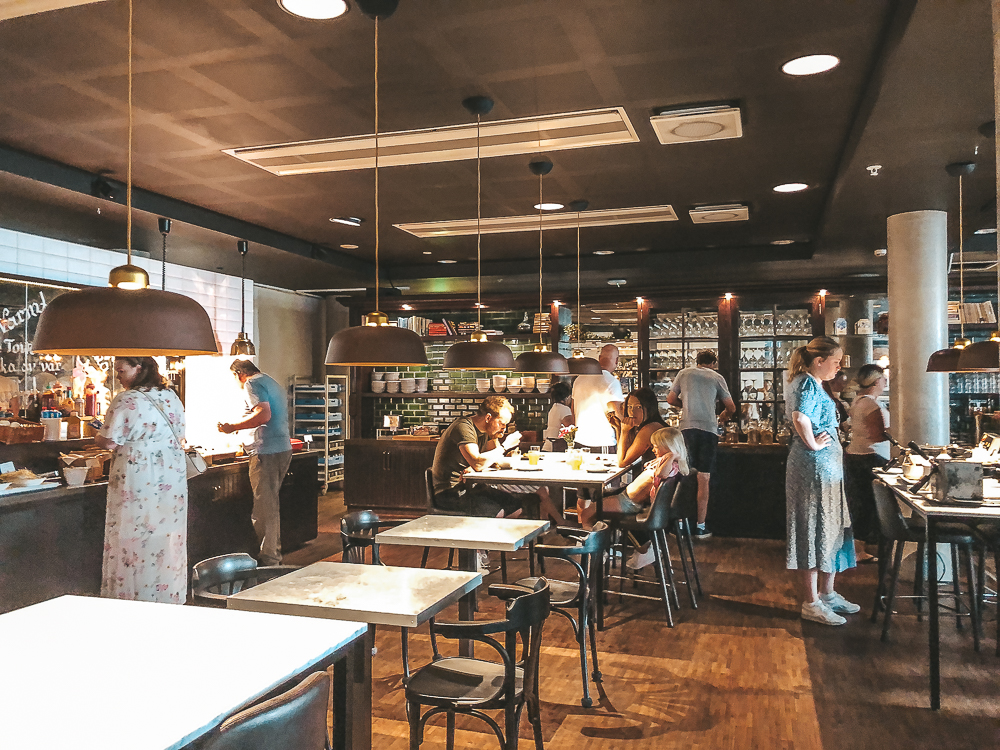 What was special about this breakfast comparing to other hotels I stayed at was that you could make your own waffles here as there was a waffle station with two waffle irons. To be a hotel, I wished that there were already ready waffles to take from a warm container, so as for example, scrambled eggs. Now it was sloppy and messy from everyone who makes their own waffles. Also, it takes a little extra time from the person you having breakfast with due to you have to fit the waffles at the station so they don't get burned or the batter runs over. But that's my opinion 🙂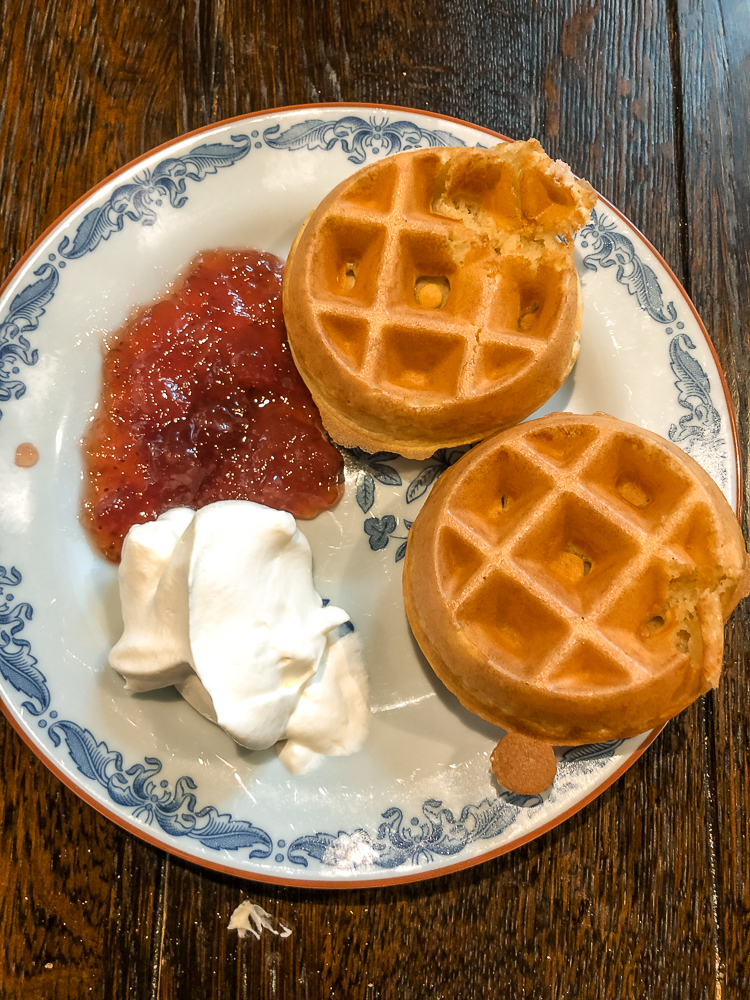 OPENING HOURS
BREAKFAST
Monday-Thursday 07.00-09.30
Friday 06.30-09.30
Saturday-Sunday 07.30-11.00
LUNCH – SERVED IN THE LOUNGE
Monday 12.00 – 15.00
Tuesday-Sunday 12.00-16.30
RESTAURANT
Sunday-Wednesday Bar menu is served in the lounge from 17:00 to 21:00
Thursday 17-22.30
Friday-Saturday 5 pm-9pm
BAR
Sunday-Thursday 15.00-21.30
Friday-Saturday 12.00 – 23.30
Elite Hotel's summer offer
During this summer, Elite hotels offer lots of different packages for those who want a homester, ie a vacation at home or so-called staycation, like I had here 🙂
Discover Elite's summer offer with anything from 30% discount to various summer packages and overnight stays at various hotels in Sweden. You can also book a whole week in the summer at any of their nice hotels from SEK 4900. Click on this link and see which package suits you in taste or if you would rather be interested in a whole holiday week at Elites hotel, click here!
Have you eaten at restaurant SQ at Elite Marina Tower hotel? What did you think about the food?
Happy Travels!
// Charlotte
Here you can read my previous posts about my stay at Elite Marina Tower Hotel: