In advertising collaboration with Görvälns Slott. 
Staycation at the luxurious Görvälns Slott in Stockholm
In a nature reserve with fantastic nature and Lake Mälaren as the nearest neighbor is Görvälns Slott, a luxurious boutique hotel that has the coolest interior I have seen so far in a hotel in Sweden. Görvälns Slott offers both hotel, conference and restaurant (lunch, dinner and coffee & snacks) but they are probably best known for their uniquely decorated hotel rooms and comfortable beds from Mille Notti.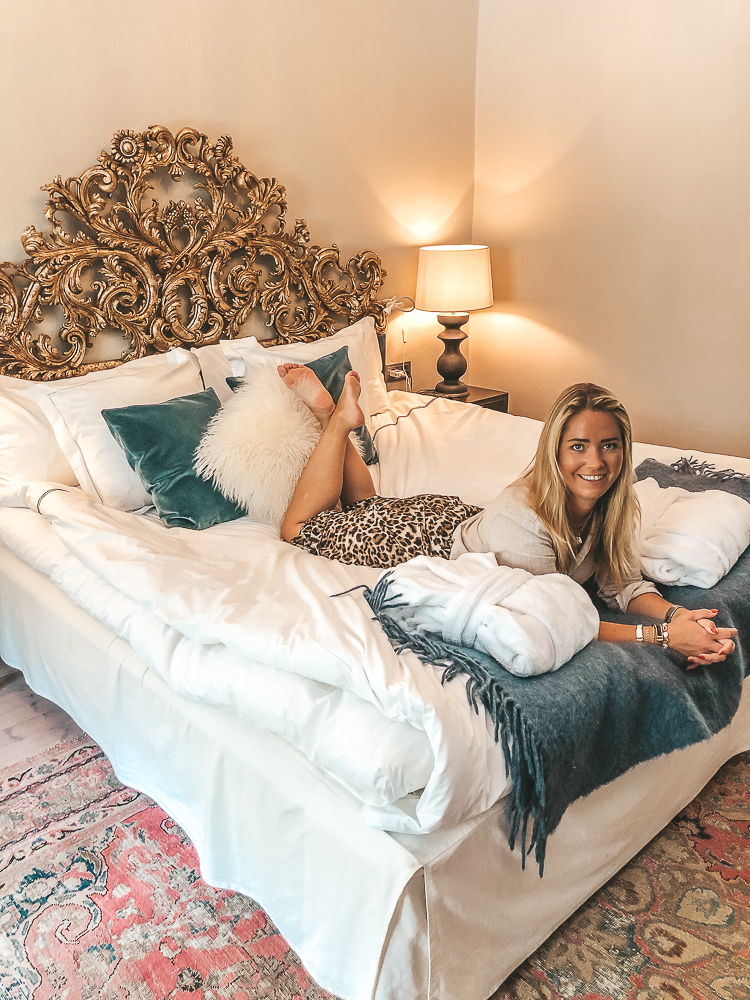 Görvälns Slott
It has been a dream for me for many years to spend a night at Görväln's castle and now I finally got the opportunity to do so, which was exactly as I expected and maybe even a little better 😉 Every single piece of furniture in the castle is well thought out and carefully selected to fit in and likewise, each room is uniquely decorated in its own way. In other words, one room is not the same as the other, which makes you want to come back here and try several rooms to stay at, thats how I felt at least! 🙂
Görväln's castle is a nice and relaxed boutique hotel of world class that is really cozy to stay in, both outdoors and indoors and also in the room. It was a very nice atmosphere and I saw mostly adult, romantic couples staying over here the night we had our stay, which felt soothing. The surroundings are fantastic and consist of several different buildings (annex) around the main building itself which has no rooms there, only food service.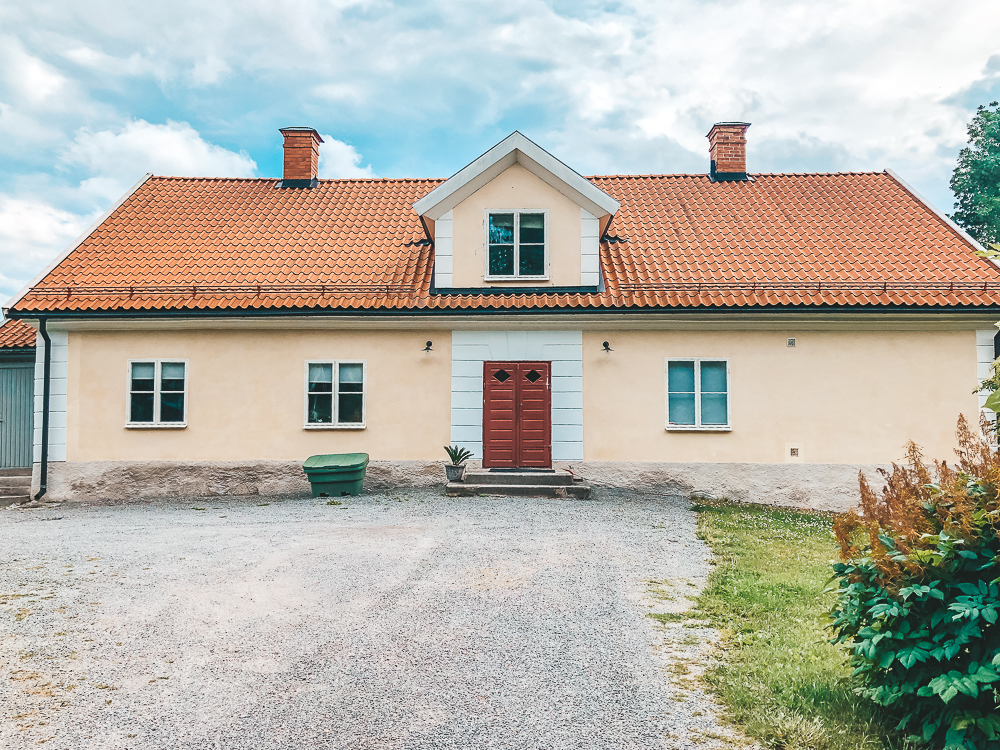 Fika at Görvälns Slott
We arrived quite early because we wanted to have a coffee at their coffeeshop here which I heard should be so nice so I thought we could have a coffee and a cake while waiting to get our room. The sun was shining and we sat outside as so many others had done as well but unfortunately it took a very long time to get a coffee and a cake (30 minutes), despite reminders several times to the staff and that people who came after us got their coffee before, which made me a little disappointed unfortunately. It felt like they were understaffed and the people who worked there were very stressed.
Room 43 Grand Deluxe
Görvälns Slott offers 45 hotel rooms, all individually and personally decorated and after our coffee we checked in and were upgraded to room 43 which is located in Trädgårdsmästarvillan, about 150 meters behind the main building. I really got a "wow" feeling when I stepped into the room, so heavenly coolly decorated and I who loves gold thought this was really delicious and with a large stylish bathroom! The bed and beddings are from Mille Notti and I slept really, really well here! My God, how nice the bed was!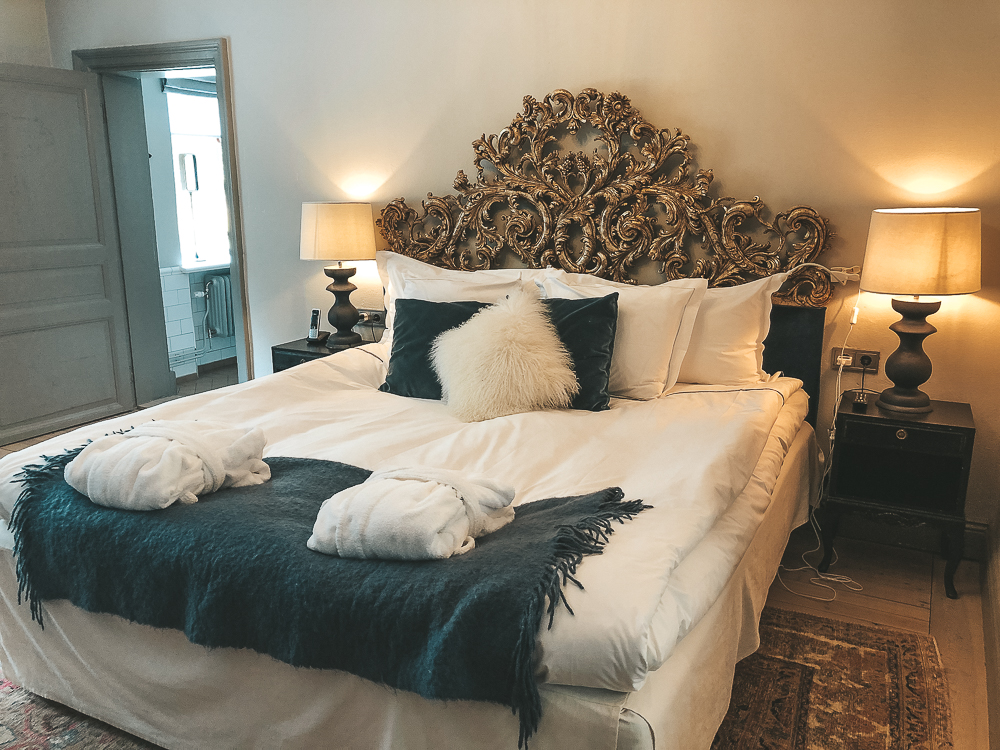 This is included in the Grand Deluxe rooms:
Beds from Mille Notti with down mattresses
Blankets, pillows and bed linen of 100 % cotton from Mille Notti
Shampoo, conditioner, shower gel, body lotion and soap from Aromatherapy Associates
Mini-bar with a lovely assortment
Safe
Flat-screen TV with Swedish and English channels
Hairdryer that works even for you with thick hair
Iron and small ironing board
Free WIFI
Board Games
However, there was no ac or fan in the room, which made it very hot due to we slept here on a hot summer night.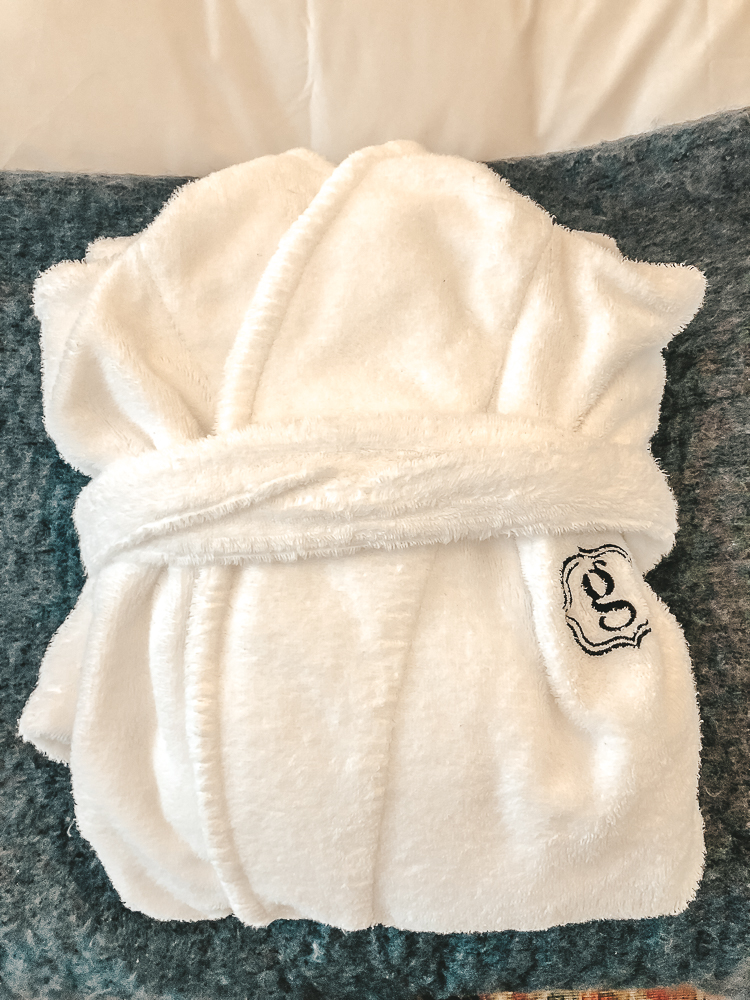 Dinner at the Restaurant Gallery
Before you arrive, you need to book a table to have dinner here at the restaurant Galleriet and we had a table at 18.00 which felt very appropriate for us as the hotel doesn't have a spa department or similar to explore before the dinner. The restaurant is located in the main building and was very nicely decorated with lots of paintings on the walls from floor to ceiling and of course framed in gold, which made it grand and stately, something I really like! A really cozy restaurant and it felt like I was sitting in a castle in nice velvet armchairs.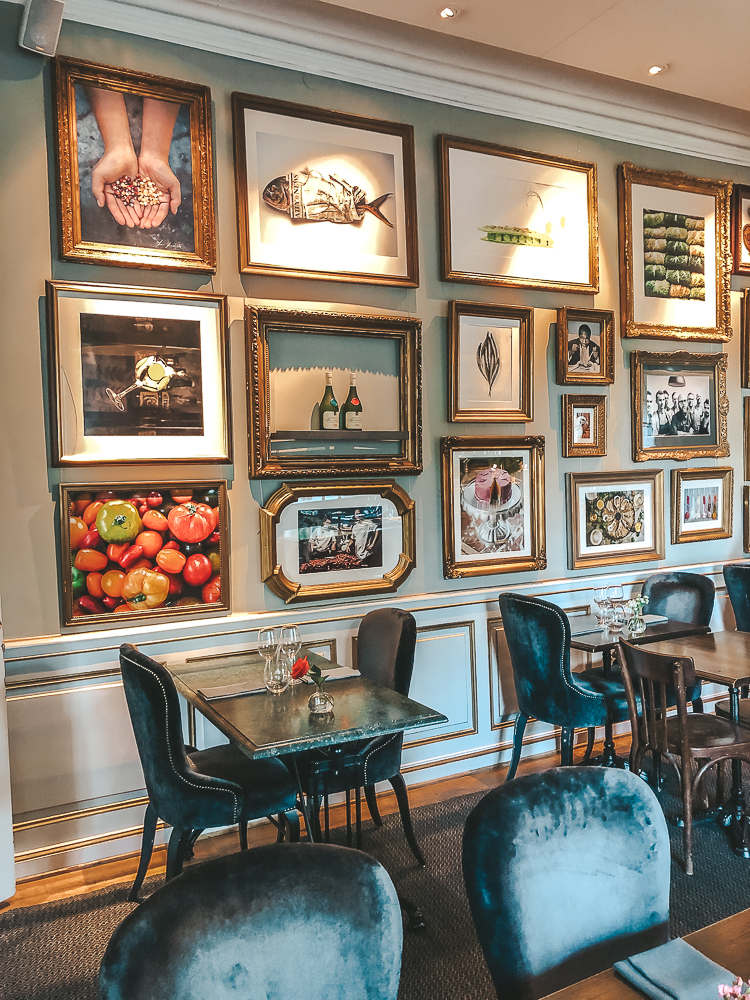 We had a glass of champagne as a pre-drink before we got our main course which consisted of Swedish tenderloin steak which was incredibly good! However, a little too many tomatoes and too few potato croquettes I thought, but for those who love tomatoes, it's great! Unfortunately no bread and butter was served to any guest what I could see, which I felt was missing. For dessert we took a raspberry sorbet with white chocolate and skimmed sourmilk which was really a gourmet dessert and a must eat when you are here, promise me that! 😉 With that said, I can really recommend it!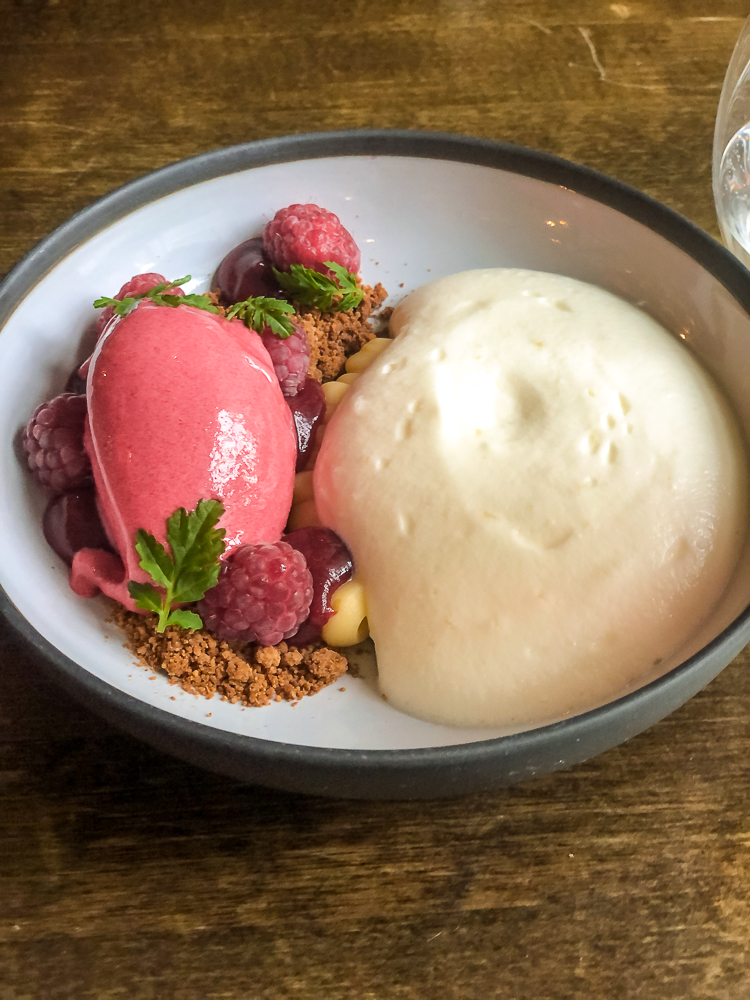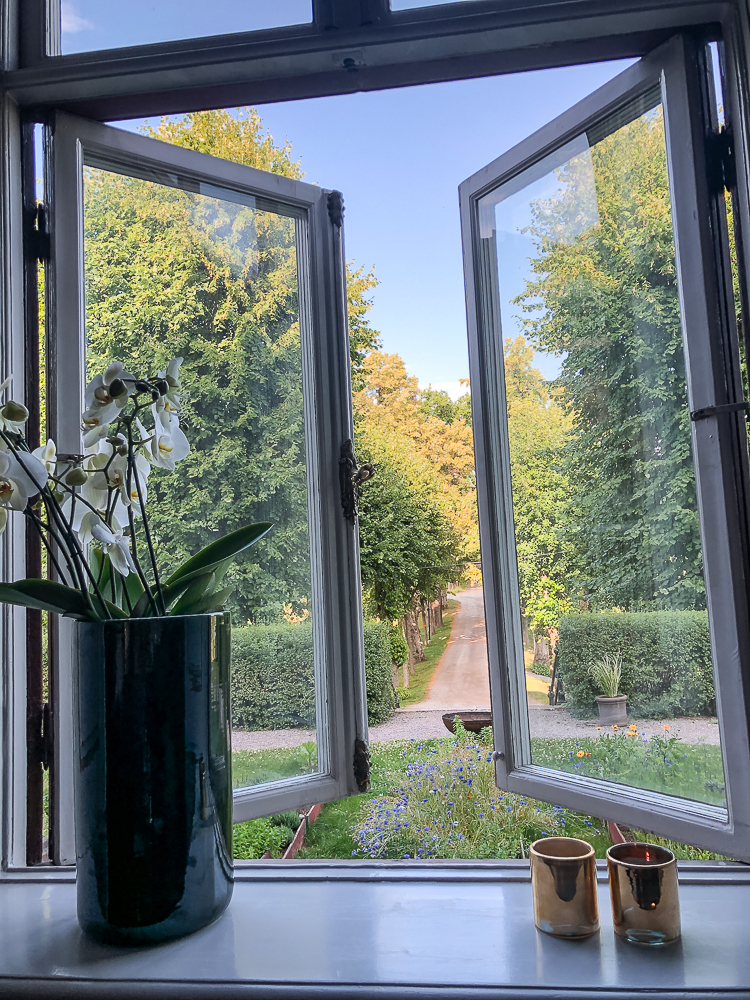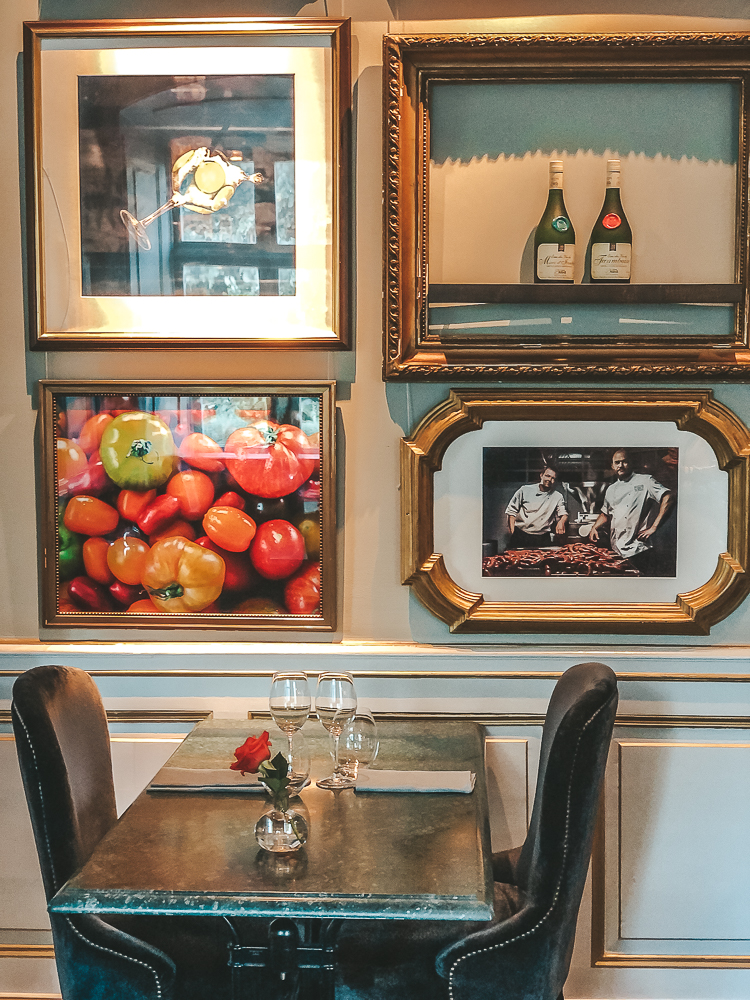 Breakfast
Breakfast was taken in the same restaurant as the dinner, ie in the restaurant Galleriet which is located in the main building. Instead of wine bottles and cutlery, here was breakfast consisted of bread, juices, smoothies, eggs, cold cuts and more. On the side there is a small table with hot food consisting of platters, bacon, scrambled eggs, prince sausages etc.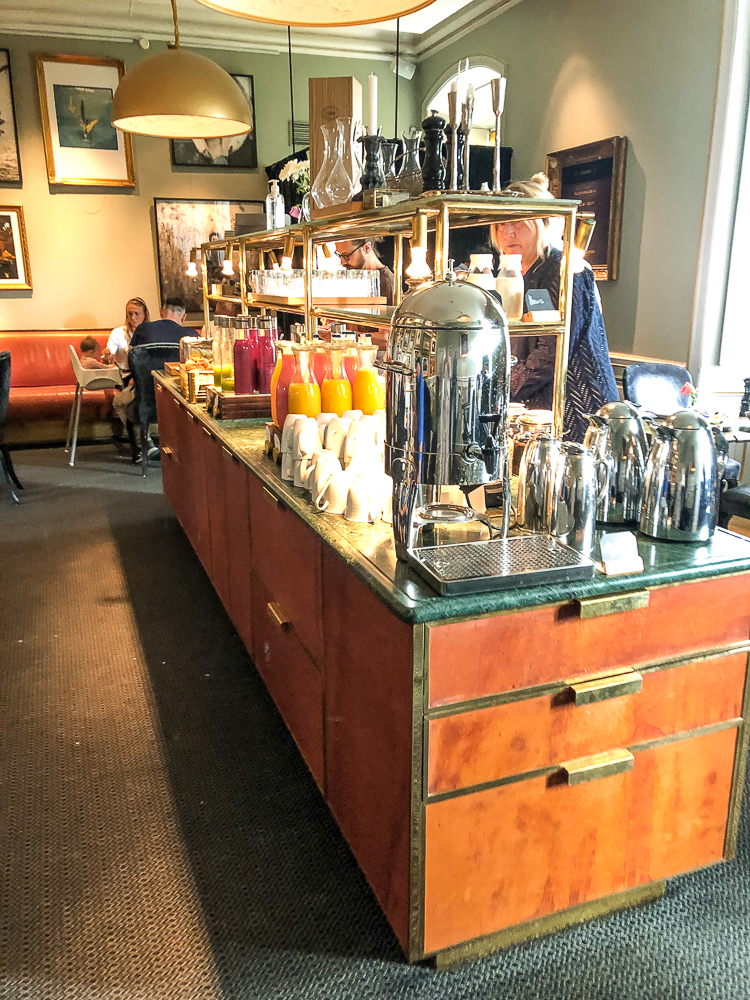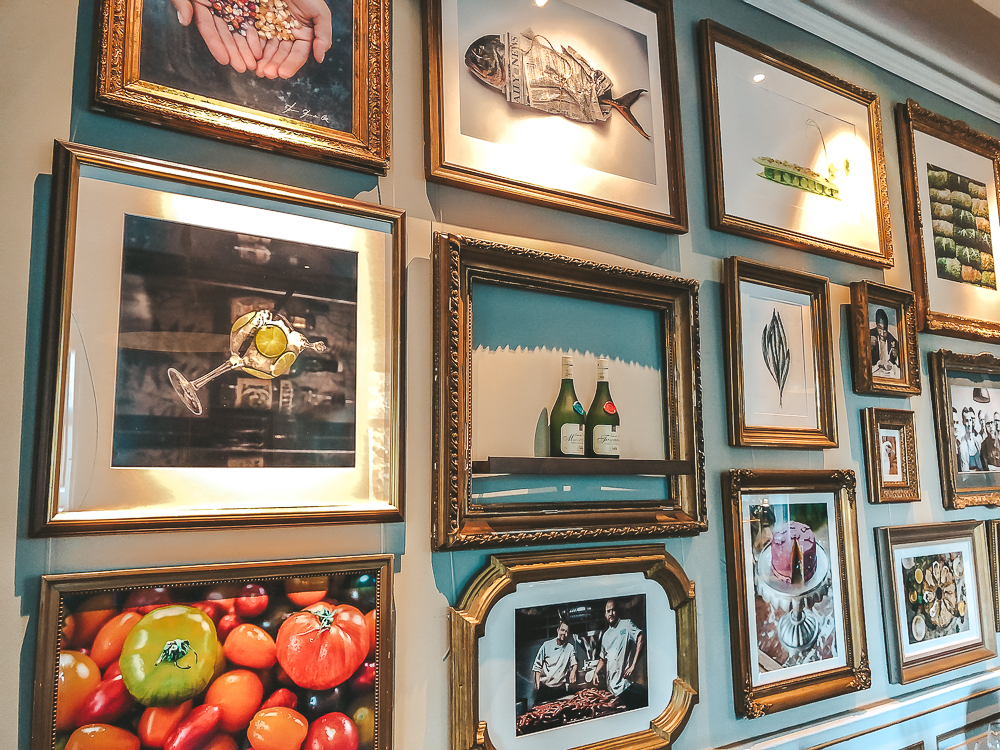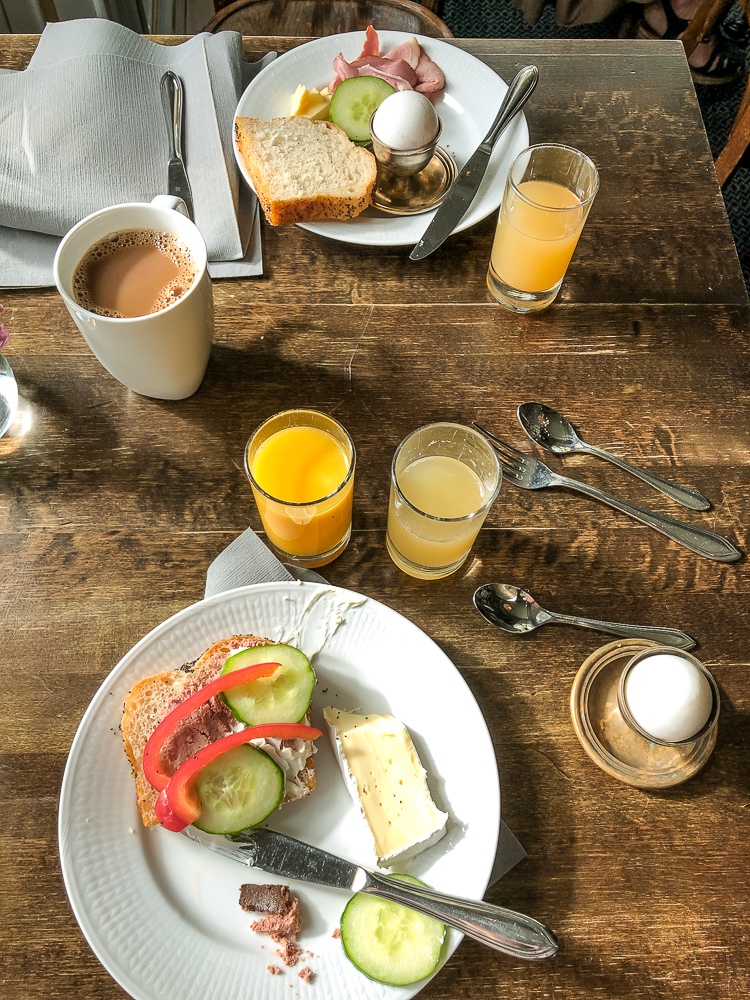 The Surroundings
Around Görvälns Slott you will find, among other things, a bathing jetty and a small sandy beach just below the hotel, as well as sculptures in the garden and around a bit here and there not to mention the trees that are located outside the entrance which are probably the largest I have seen on a limited area, amazing trees! 🙂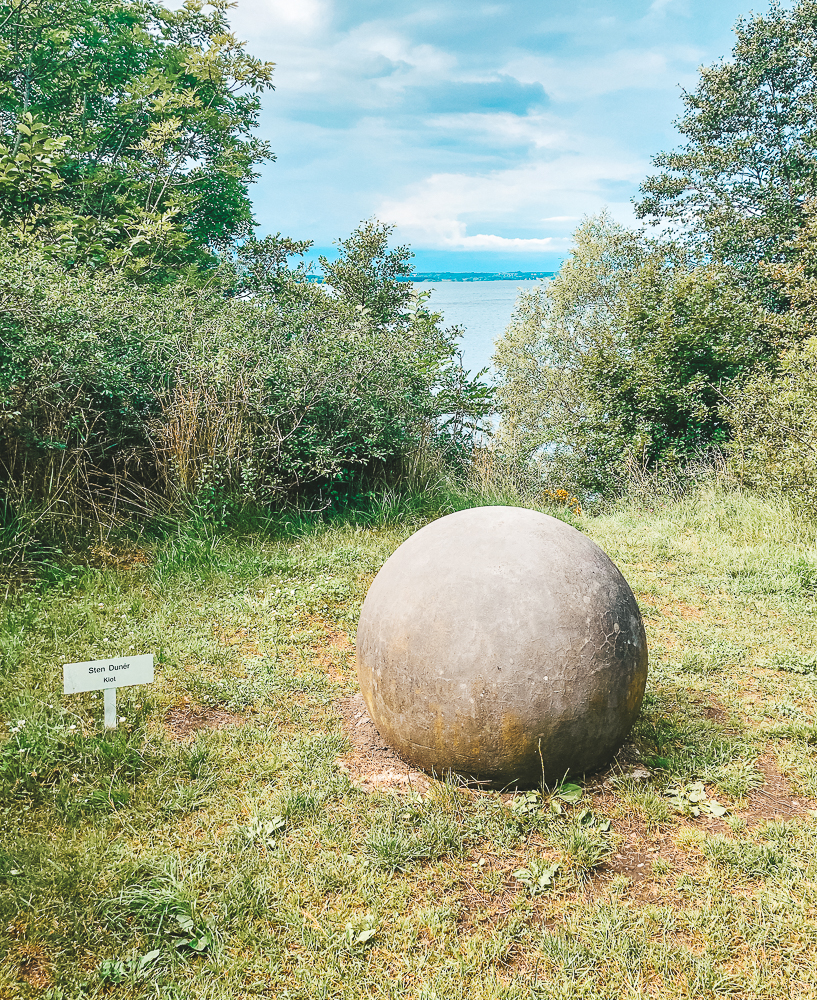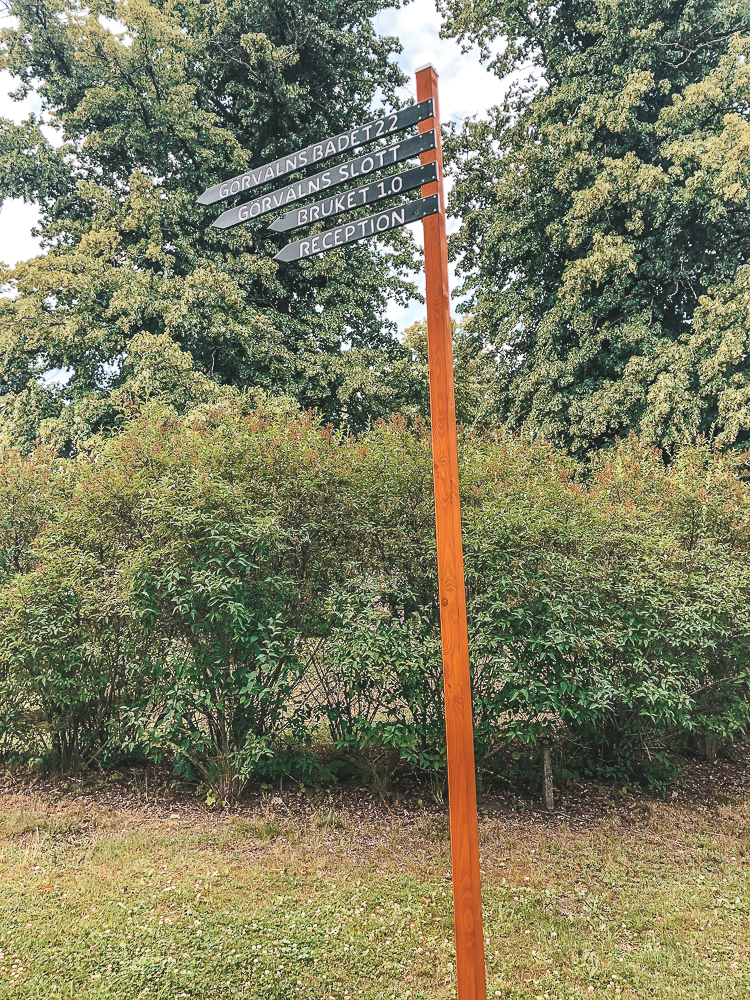 Weekday Deals
Until 6 August 2020, Görvälns Slott has the offer Weekday Deals where you can book a small and standard double room, Monday – Thursday for SEK 1090 / night. Breakfast is included and if you are interested, you should use the discount code Weekday when you complete the booking 🙂
Summary
It was an experience to stay at Görväln's castle, a dream came true and this is a hotel I will definitely come back to as I want to experience several hotel rooms with different furnishings. However, the service was not so good but the food was great! I can definitely 100% recommend a stay here, and even if you don't want to stay over you can come here and have lunch on a sunny summer day, but on the other hand I think it is very affordable with their Weekday deal that they offer right now so take advantage to book a night here right now!
If you also got the urge to stay at Görvälns Slott, check out all their offers here! 🙂
Happy Travels!
// Charlotte